Choosing your Wedding 'Style'
PLANNING
HOW TO NAIL DOWN A FEEL FOR YOUR DAY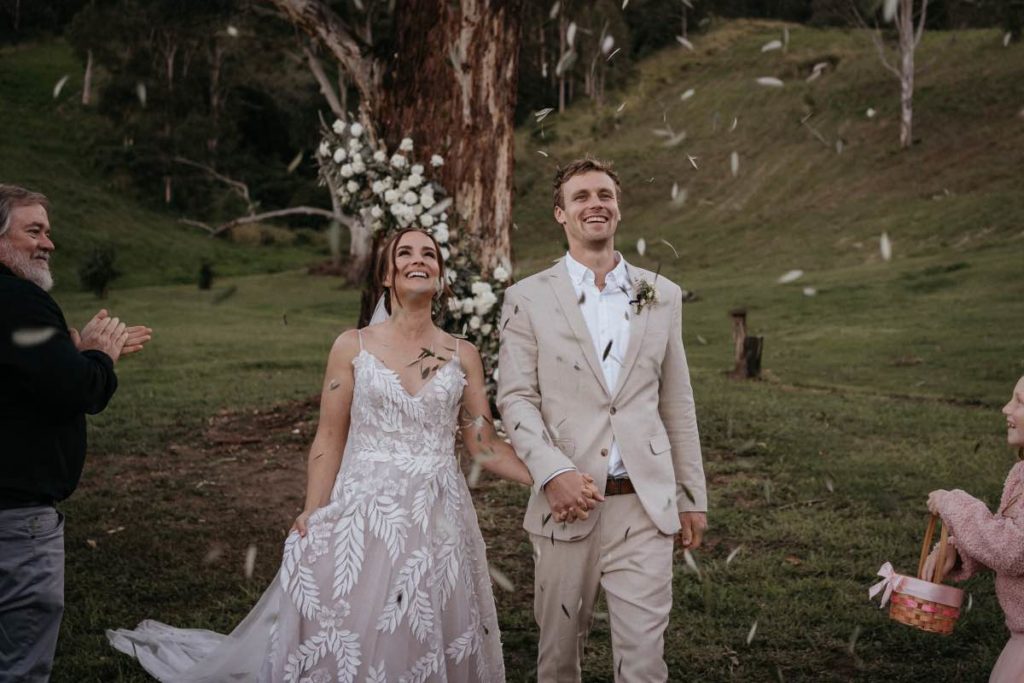 You're scrolling Instagram and you love everything your seeing. How do your narrow down your style?

We find the majority of our couples wedding style can be catagorised into four different feelings. Modern, Garden Styled, Rustic and Boho. But that doesn't mean you can't have your wedding style incorporating a few different feels.

Other things to take into consideration when choosing your style is; colours, budget and your venue.
Whilst we think that all styles can work in almost any colour palette, certain styles to lend themselves towards a certain colour palette. We have another blog with more information about colour choices.
Choosing a Colour Palette
How does budget affect your style choice? For instance, a bouquet or table centre in a modern romantic style that is full of imported roses, orchids and no foliage is a lot more expensive than say a garden styled bouquet of seasonal florals, textures and mixed foliages. You can get around this by having your dream bouquet in your modern style and keeping the same feel but adding a bit of foliage to your table centres or having smaller designs, by heavily grouping the foliages throughout you can keep the modern feel but cut the costs down. More info on budgeting on the blog below.
Budgeting For Florals
Another thing to keep in mind is your venue, you want to enhance and compliment the styling not try to compete with the feel. It is probably what you like about the venue anyway.
KEY INFORMATION ABOUT EACH STYLE BELOW.
MODERN ROMANCE

This is currently very popular and is typified by big blousy blooms and minimal foliages. You can have a more structured feel with long rose extensions or just all full soft blooms only. Florals tend to be grouped together to create a big impact. This style tends to favour imported blooms; the larger headed roses, orchids and preserved elements; whilst available year-long are expensive.

Florals that are usually associated with Modern romantic style: Phalaenopsis Orchids, Reflexed Roses, Anthuriums, Disbuds, Babies Breath and Preserved Elements.

Some Modern Styled Wedding Inspiration
B + T
N + N
Photos from B+T below from Jenna Fahey White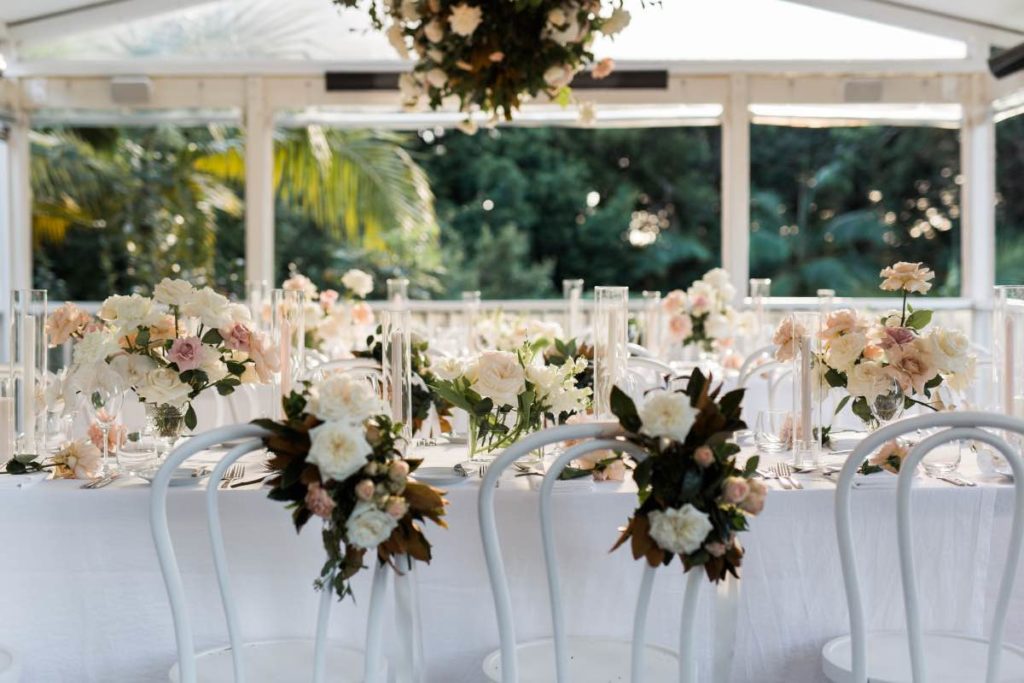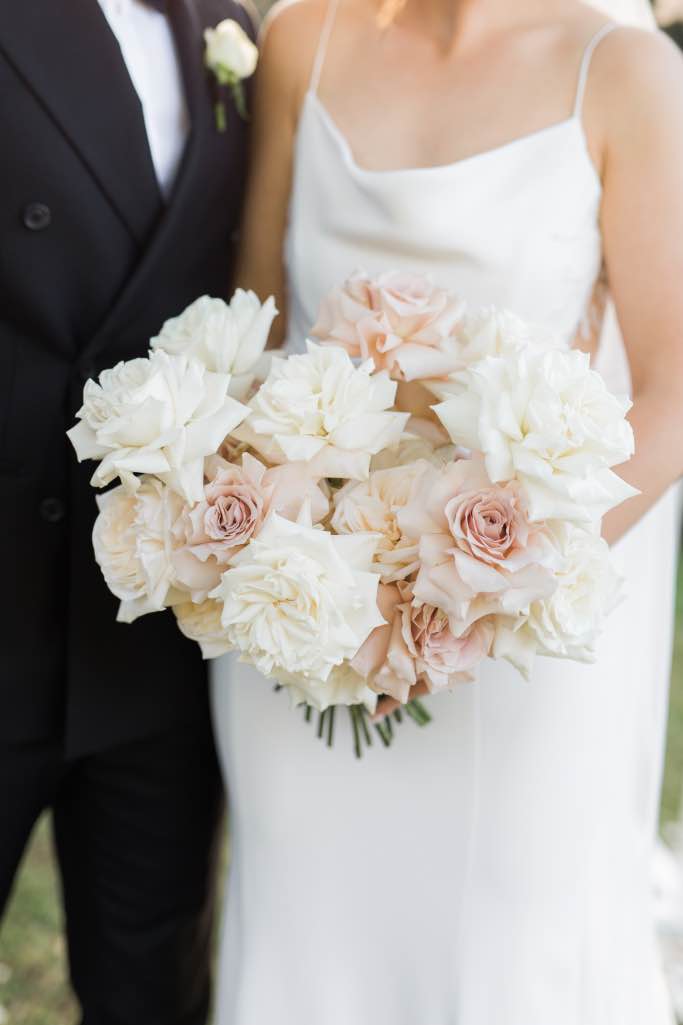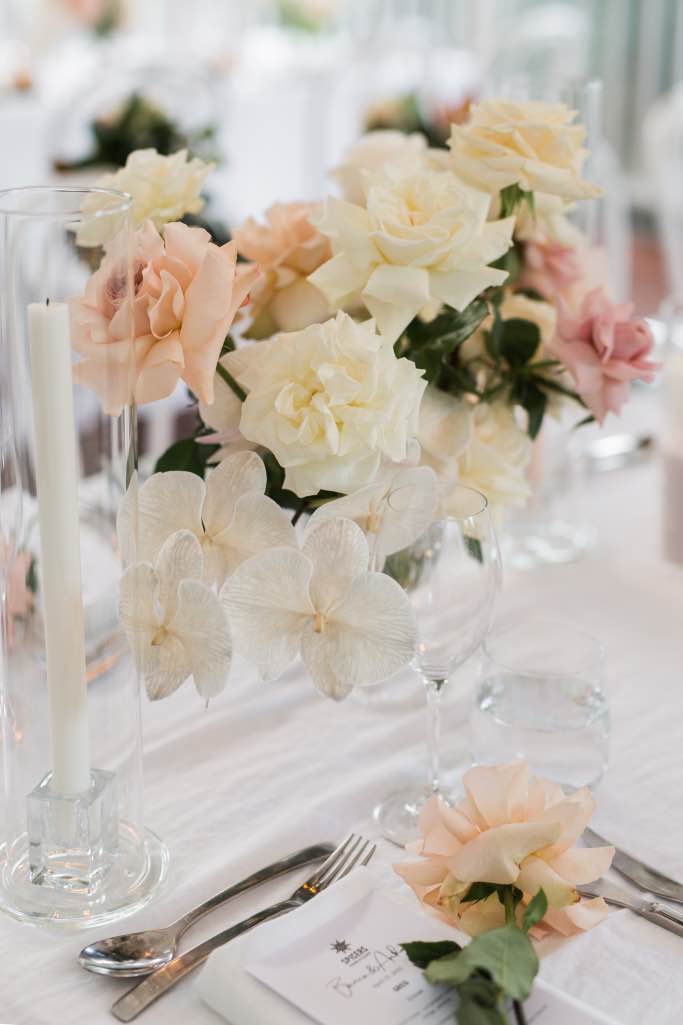 GARDEN STYLED / GARDEN PICKED

This is one of the most elegant and timeless styles and its key feature is the mixed soft foliages and often trailing and delicate elements. The florals are typically what you would find in cottage garden. Florals are slightly grouped and reflect how they grow in nature.

Florals to give a Garden Picked feel: Cottage and Full Blooming Roses, Ranunculus, Freesias, Lisianthus, tulips, Spray Roses, Delphinium, Snapdragons and smaller textural fillers and blooms. A mixture of soft foliages and trailing foliages like jasmine and italian ruscus.

Garden Styled Inspiration
B + L
A + K
Photos from B+L below by Artography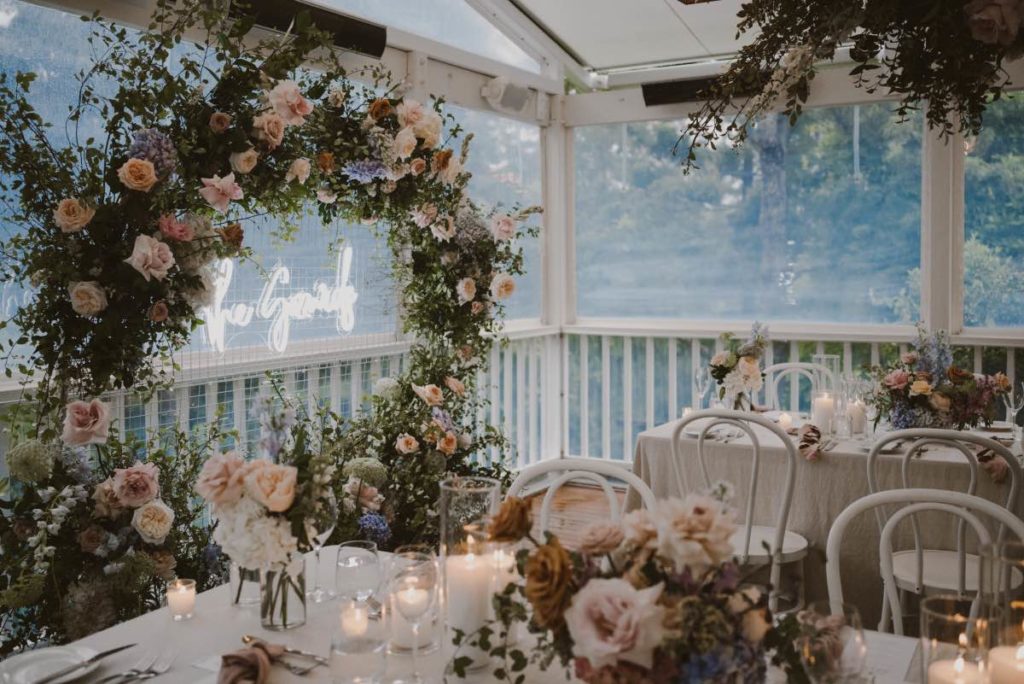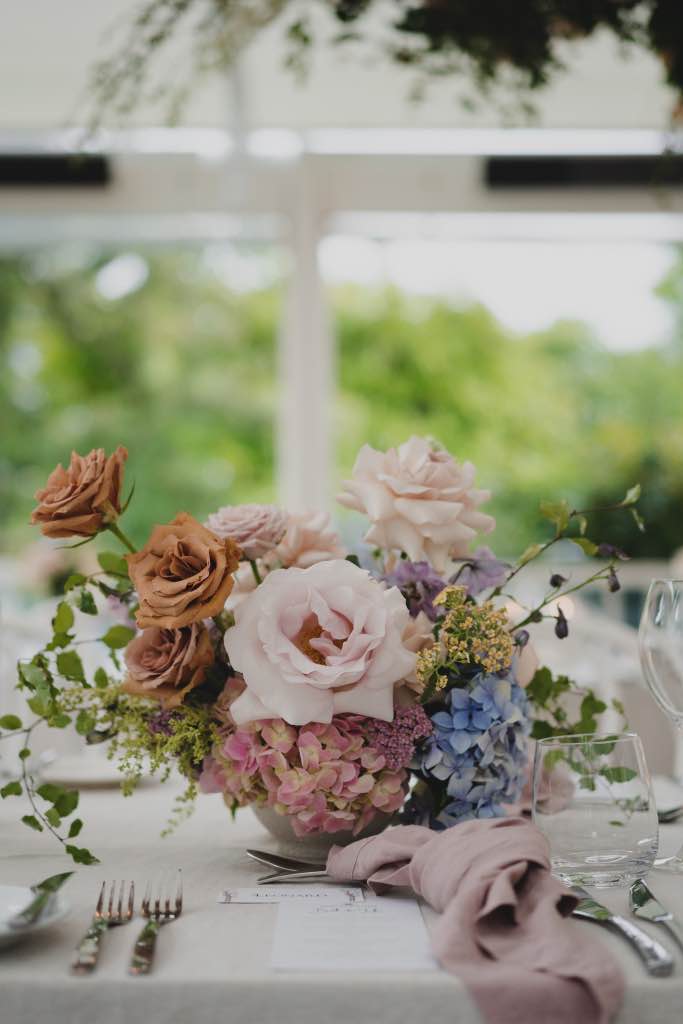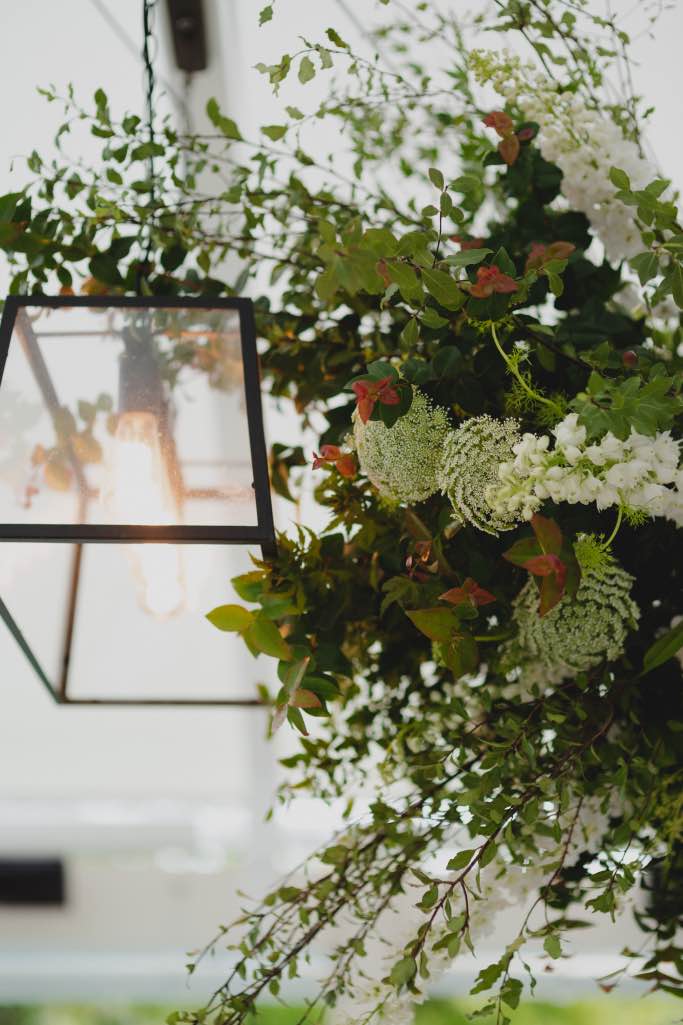 BOHO

Boho is essentially a mix of modern and rustic styling. So think big feature blooms with loads of textural elements, usually some dried or preserved inclusions. Bouquets are typically oversized with lots of foliages and often quite dramatic. Colours tend towards neatural tones, whites with rust or blush additions.

Florals and Textures that say Boho: King Proteas, Phalaenopsis Orchids, Dried Grasses; Phragmites, Pampass, Bunny Tails. Other natives like banksia and smaller proteas are often used. Larger installations often feature Palm Leaves. Toffee and Cappucino Roses for their earthy tones, Sea Holly, Eucalyptus and Olive Leaves. Dried and Preserved Florals in neautral or white tones.

Some Boho Inspiration
B + B
R + J
Photos below from B+B by Wilde Visual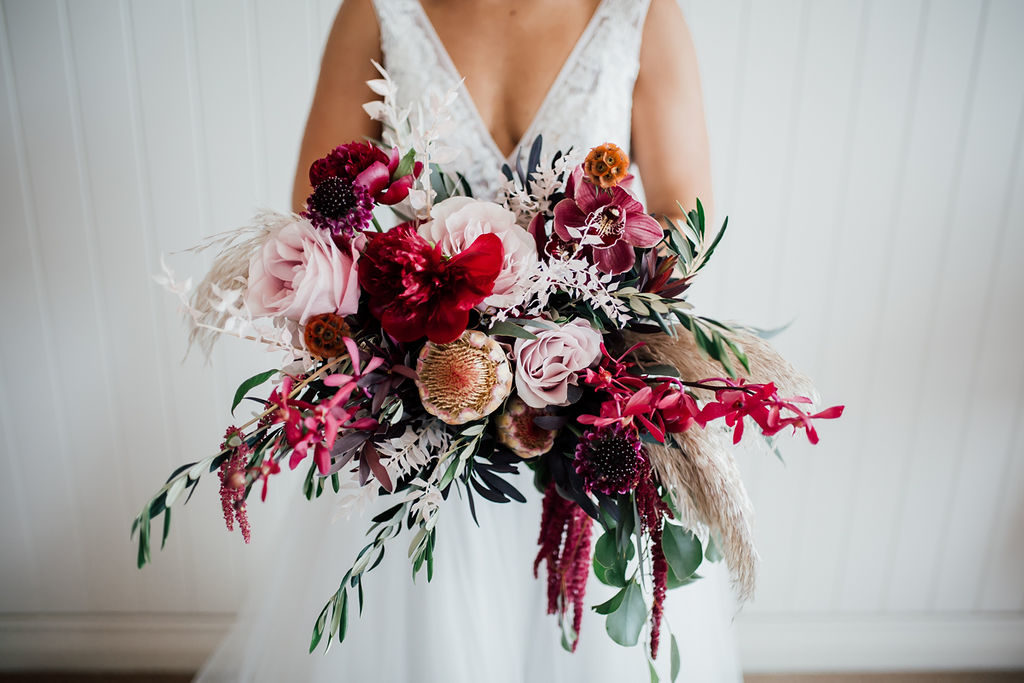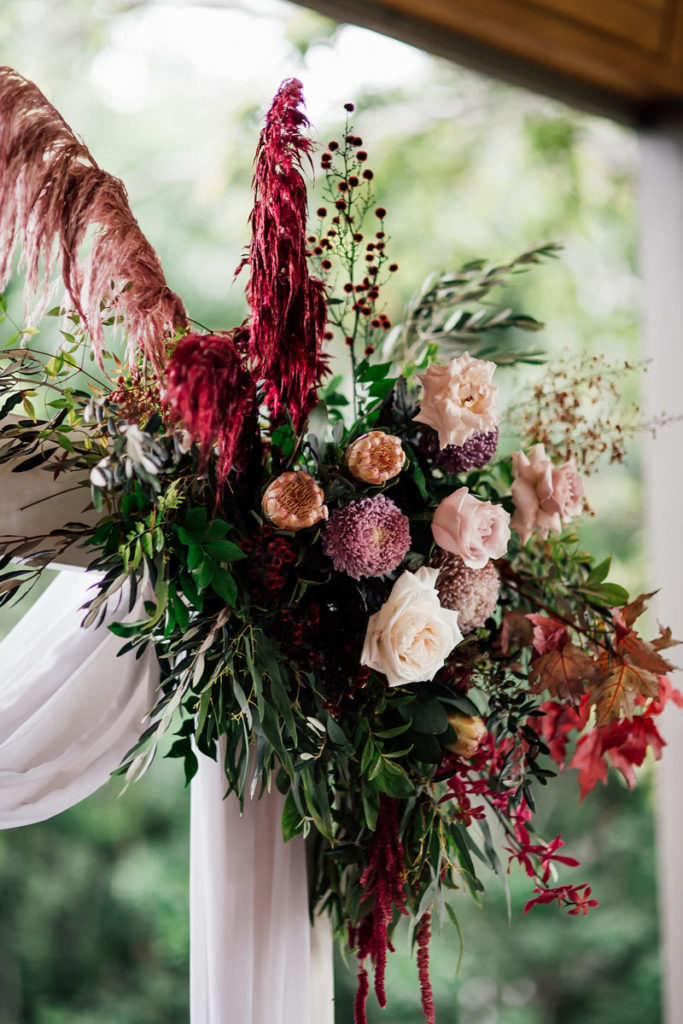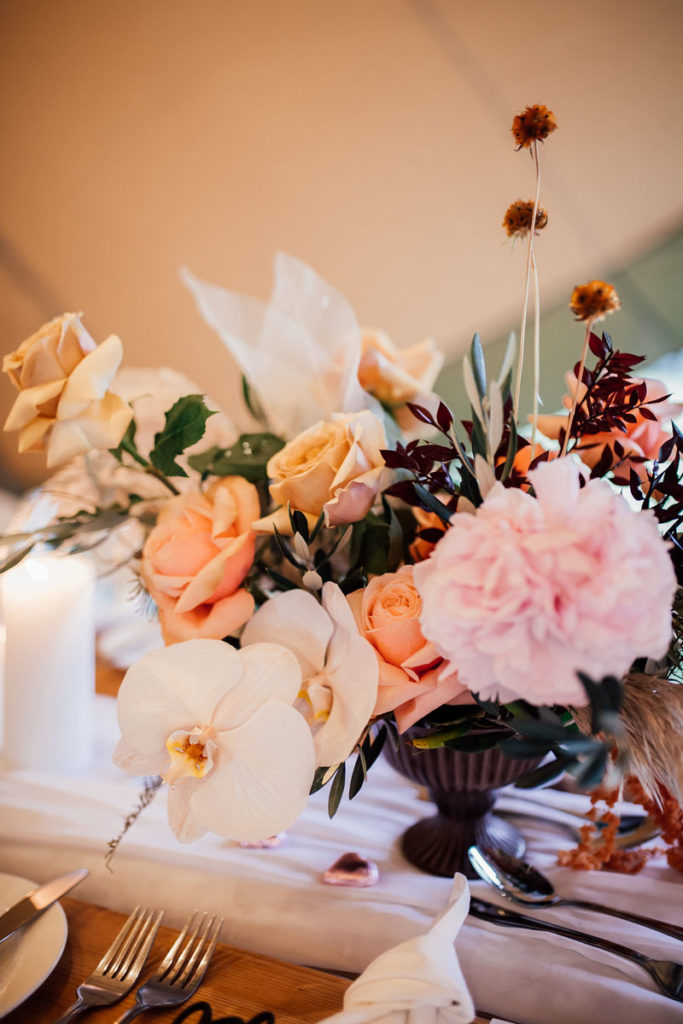 RUSTIC / NATIVE

A lot of couples choose this style, because of its more casual style and it suits certain barn and open air venues. This style tends to have a more neutral colour palette and is often associated with native blooms and eucalyptus foliages. You can soften and add colour by mixing in a few softer blooms.

Floral choices that have a rustic vibe: Natives – Proteas, Banksias, Everlasting Daisies, Leacadendrons, Warratahs and Blushing Bride Proteas. Mixed fillers such as Geraldton Wax, Thryptamine, Flannel Flowers, Grevillia and Cotton. Some softer florals you could incorporate but still keep the rustic vibe: Garden Roses, Lisianthus, Sims, Scabiosa, Freesias.

Rustic Inspiration
E + S
S + C
These styles/groupings are just a guide to help you consolidate your ideas, but you can certainly break the rules or blend two styles together. Its your day; do it your way.
Real wedding featured below from Emma and Adam; a perfect mix of modern meets rustic. Photos by Shae Estella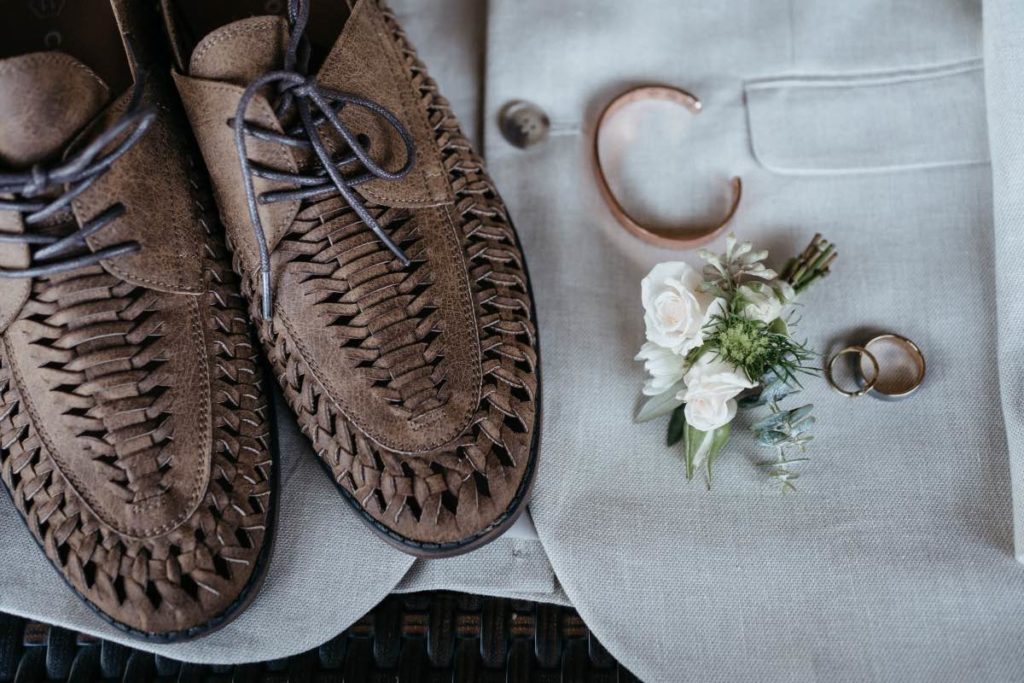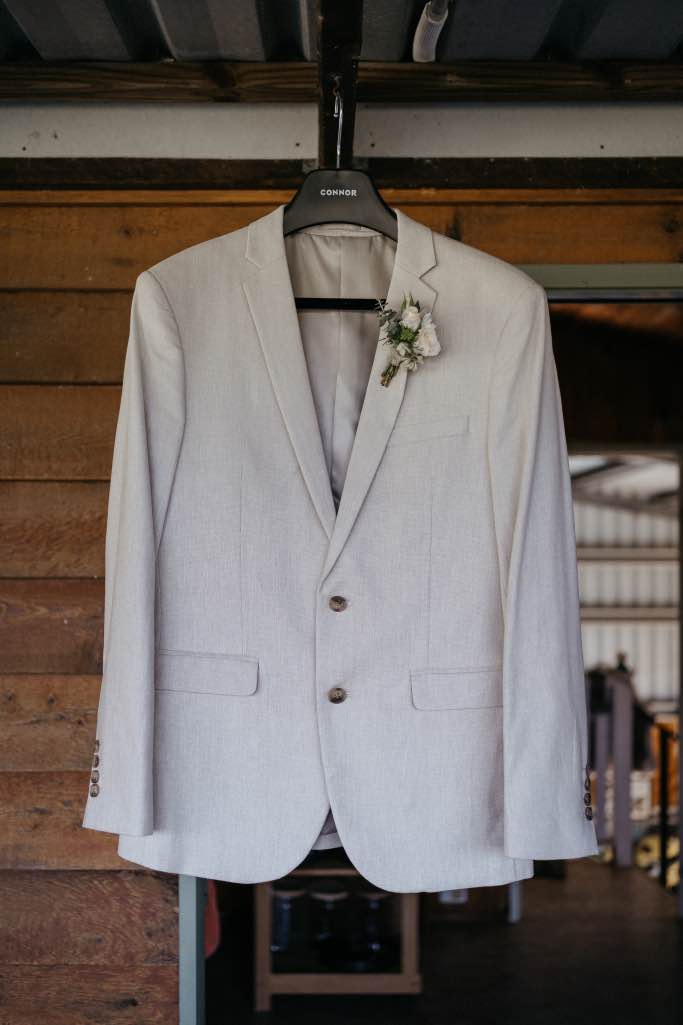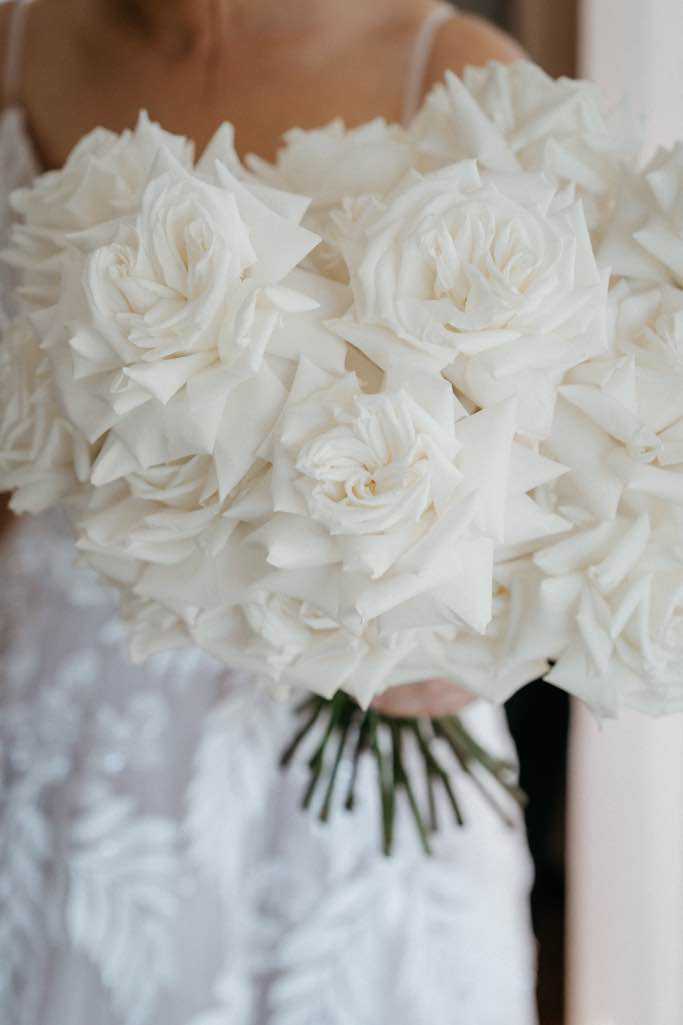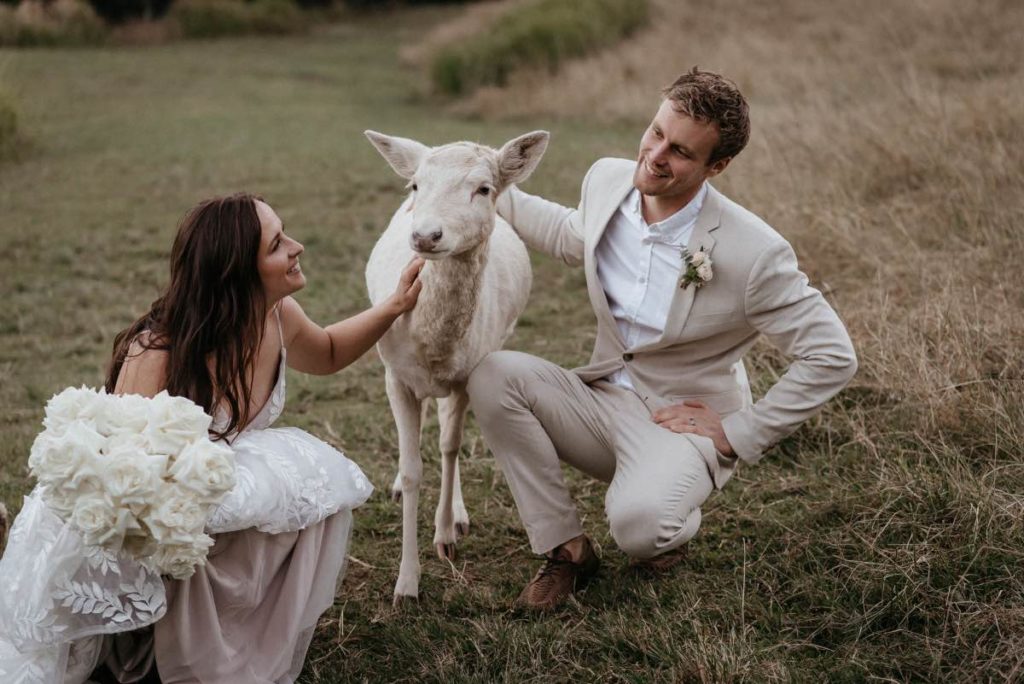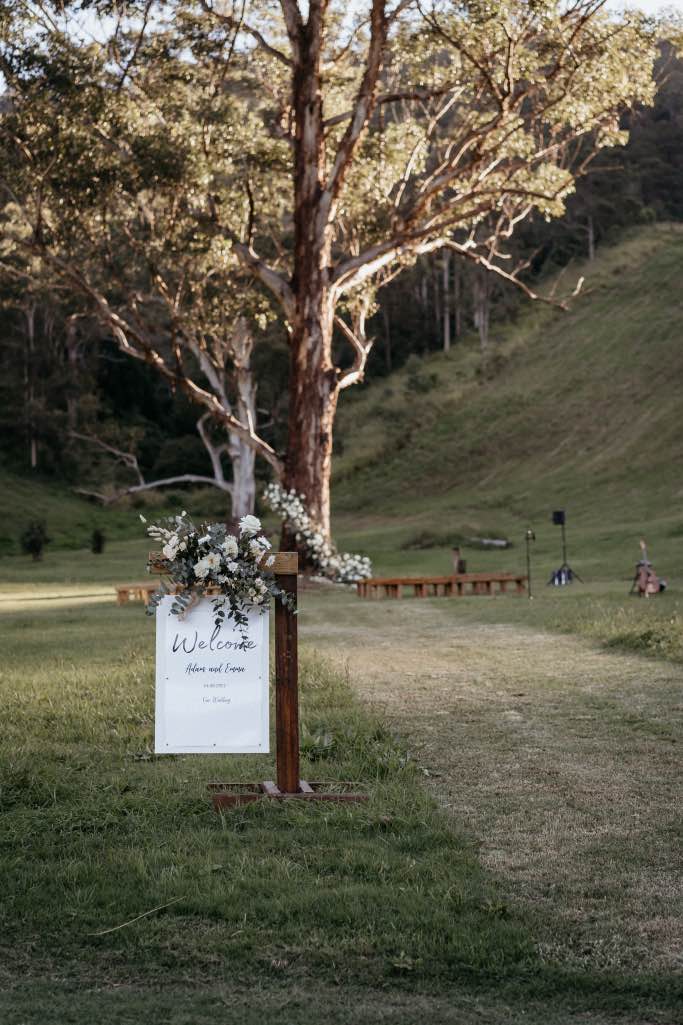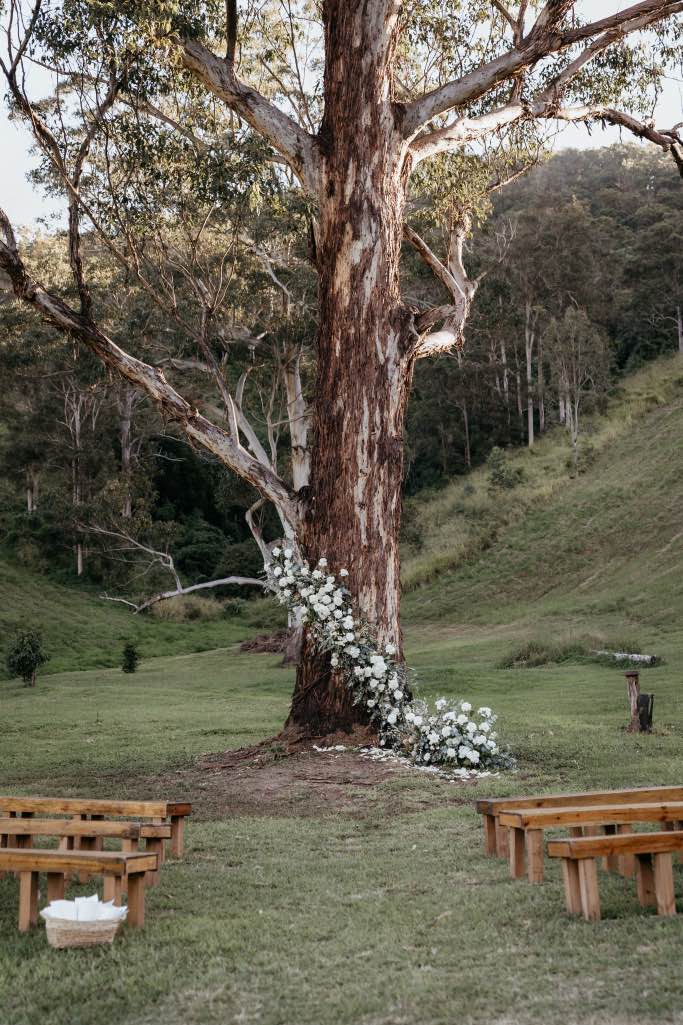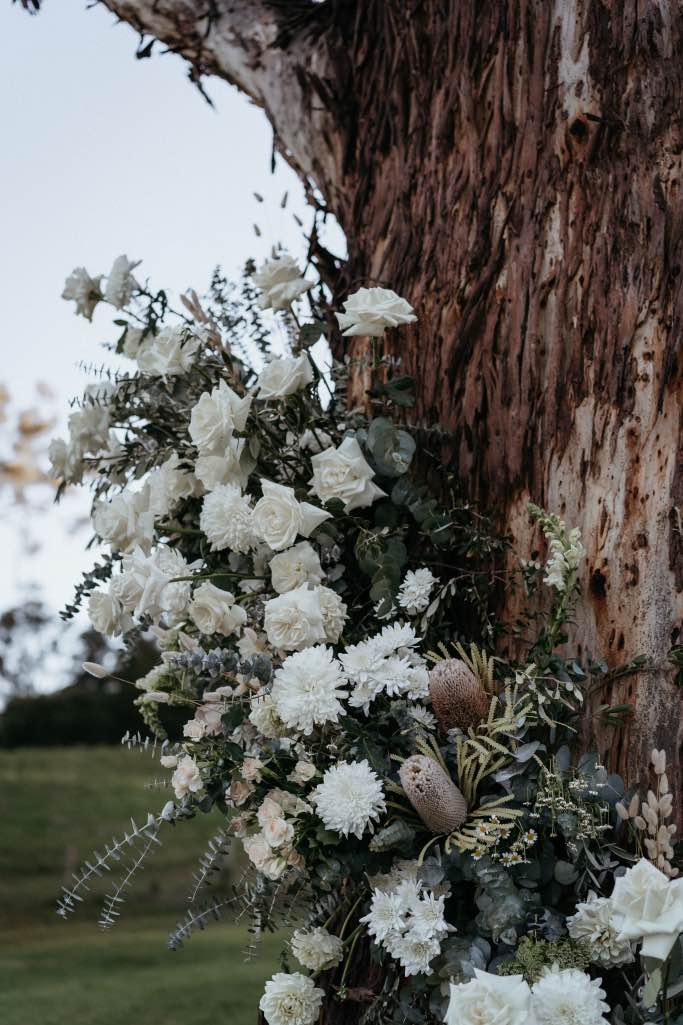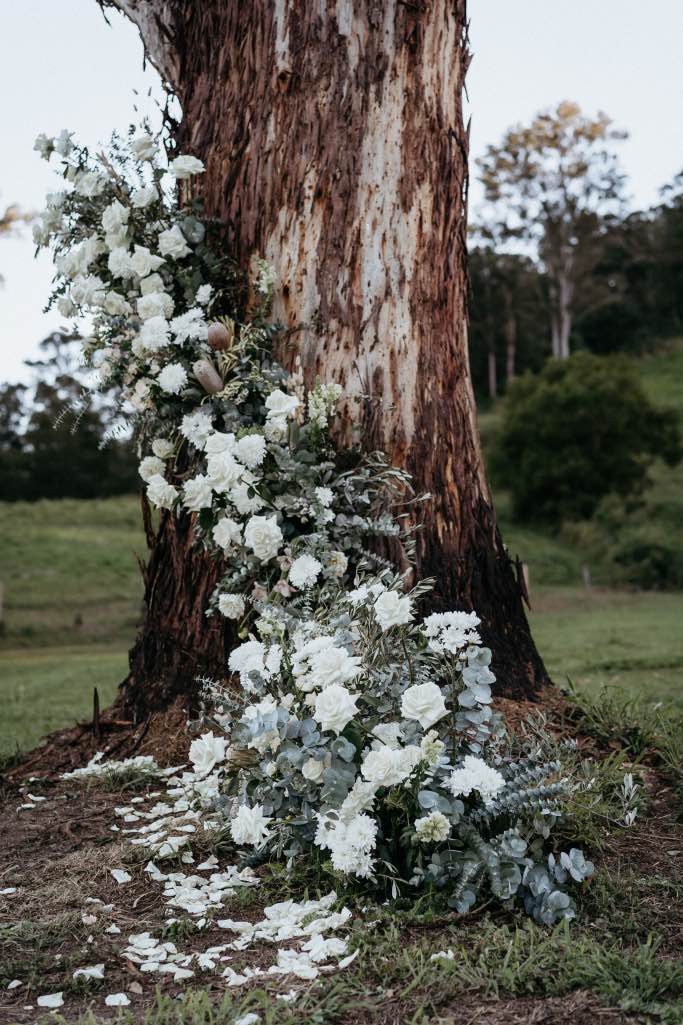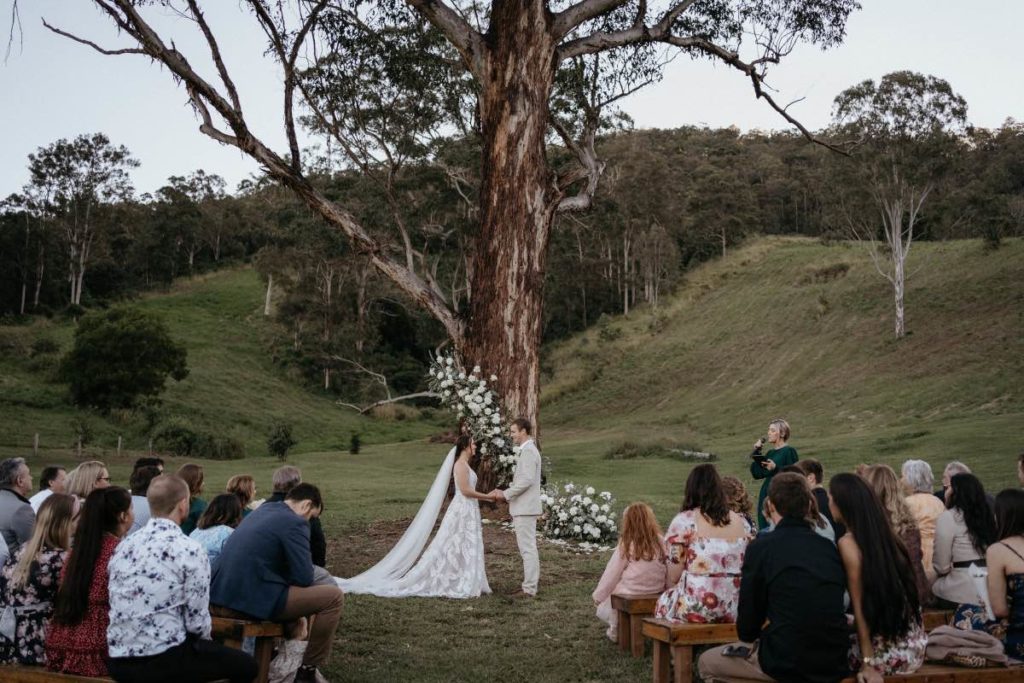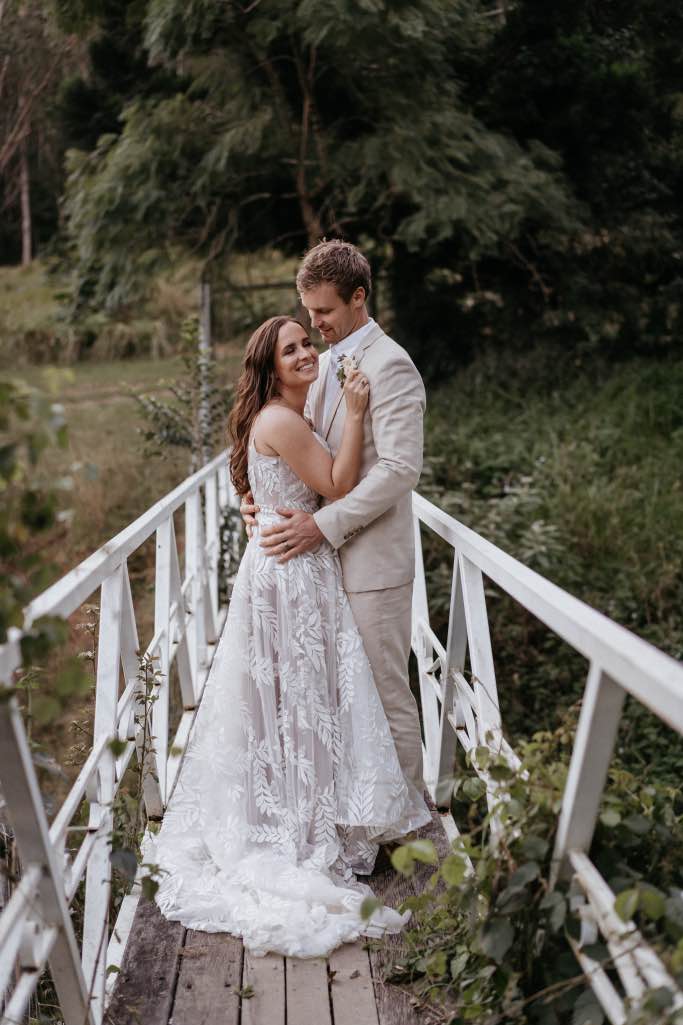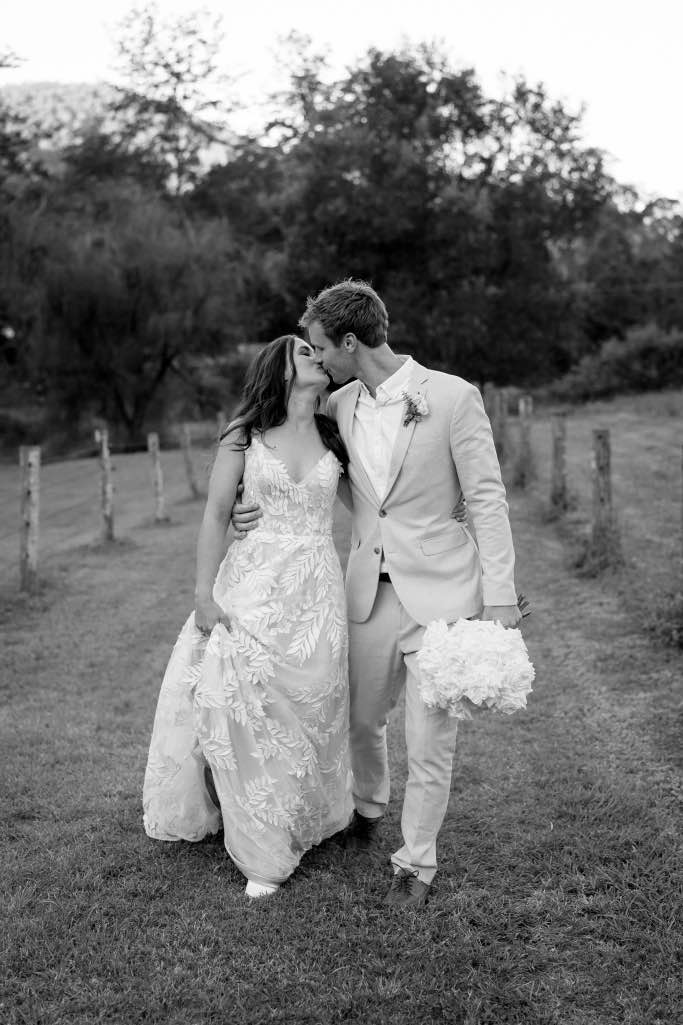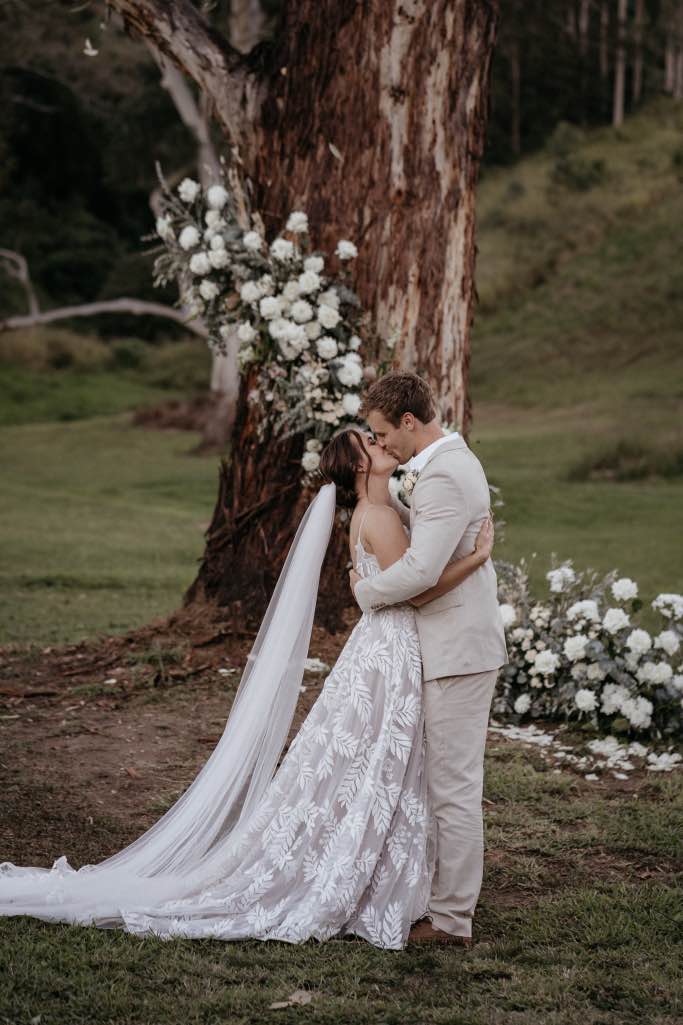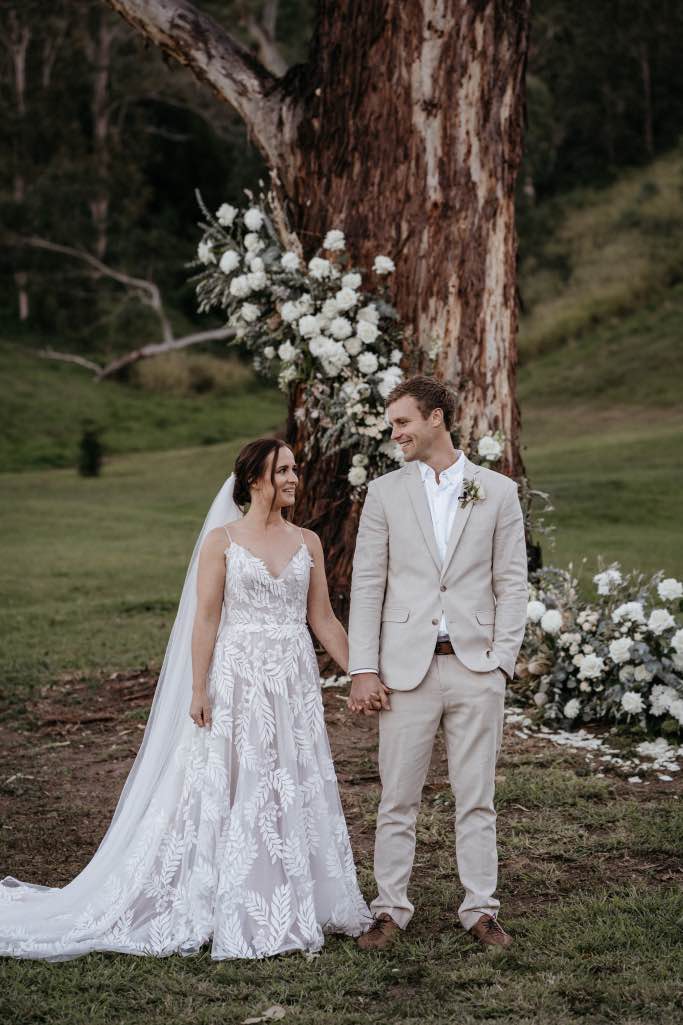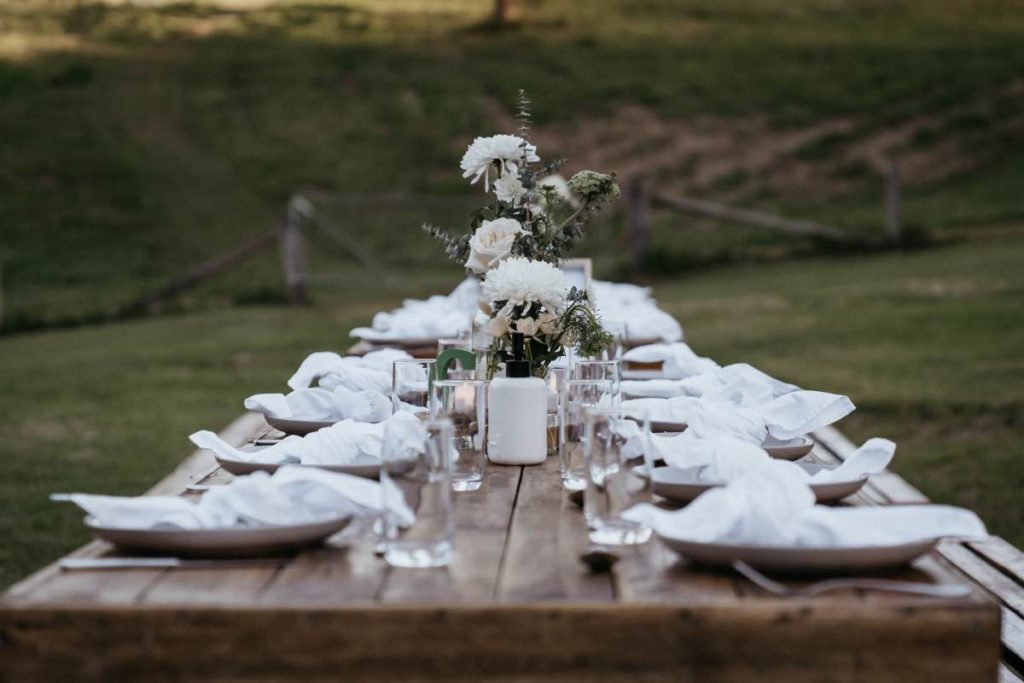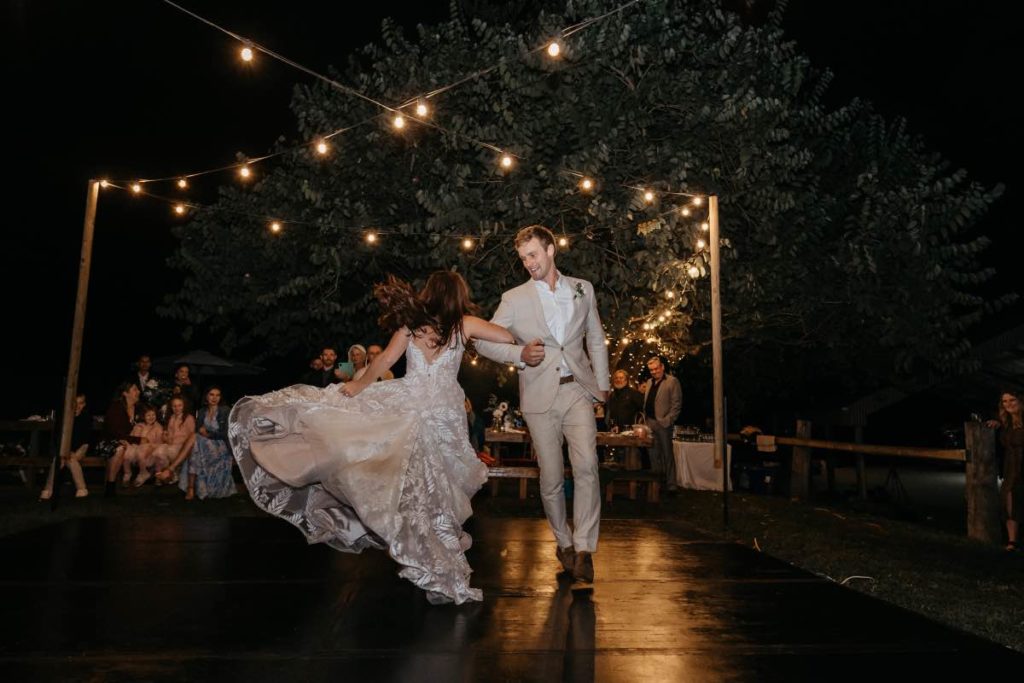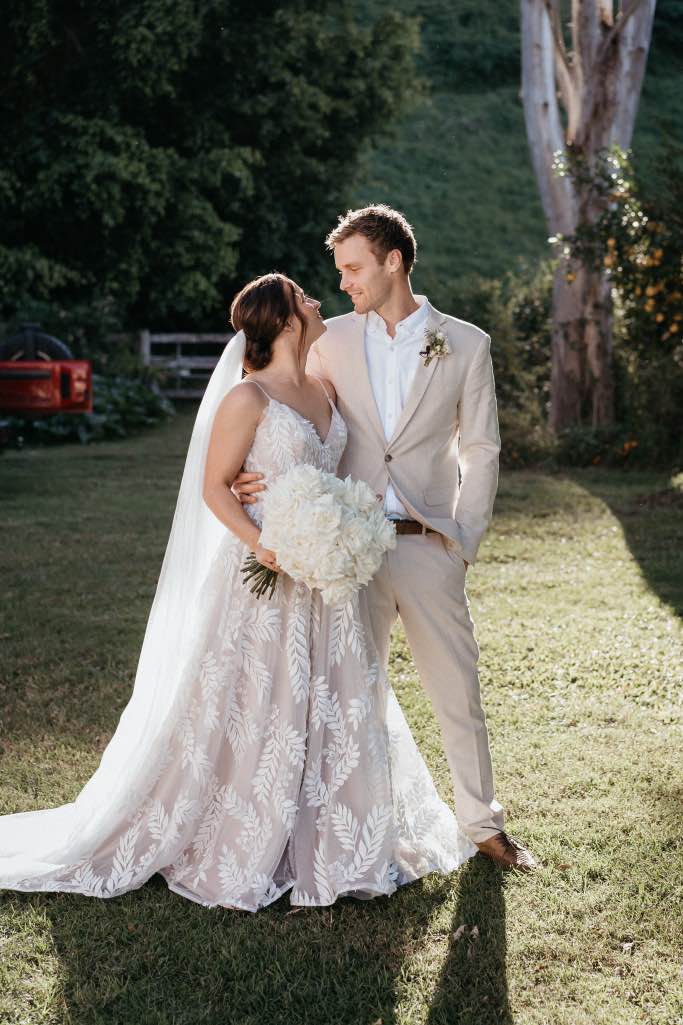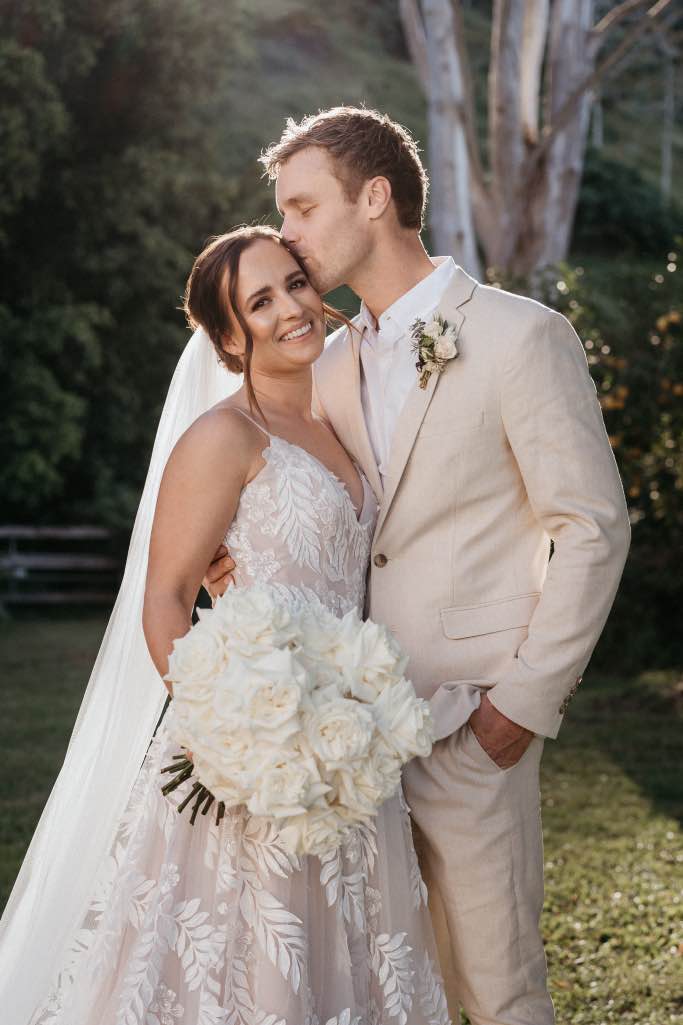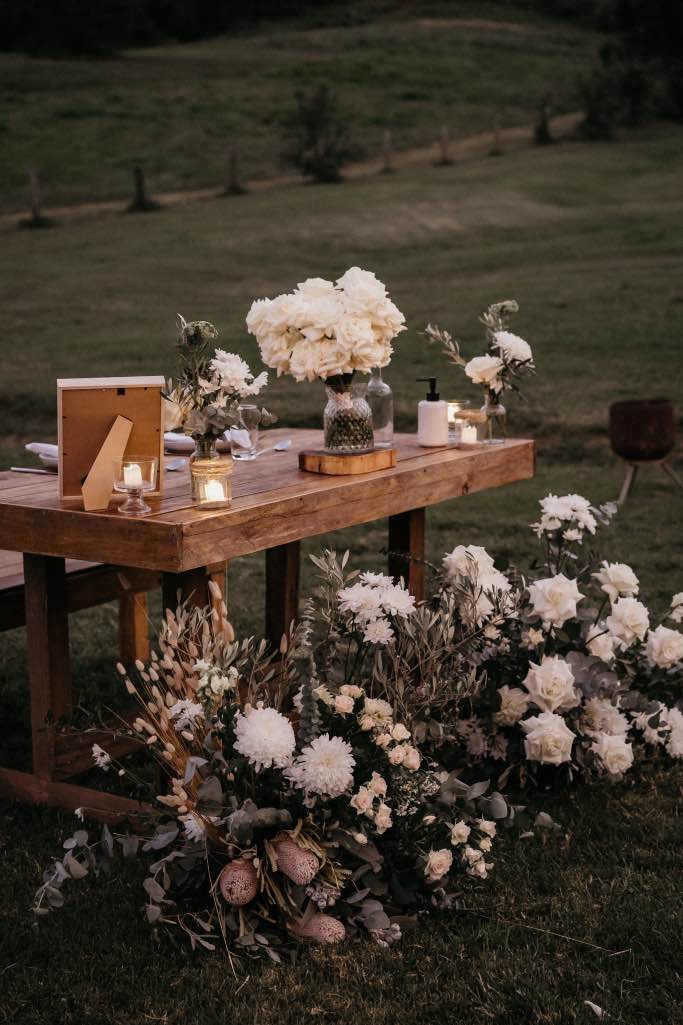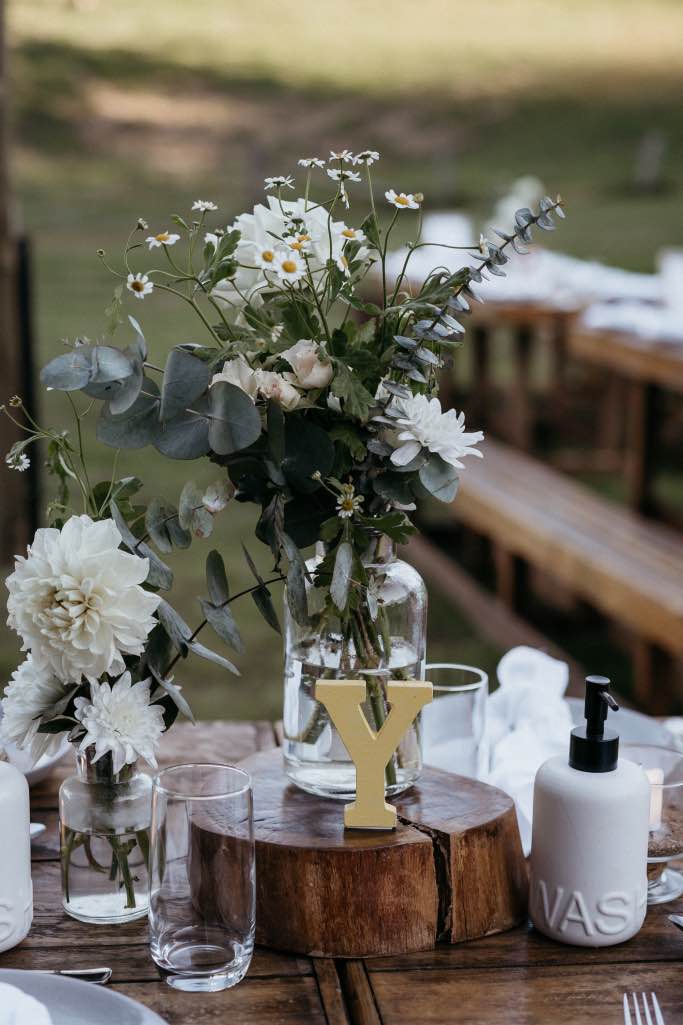 REAL WEDDING FEATURED:
EMMA AND ADAM
Emma and Adam are a dream couple who had their ceremony at Kookaburra Park in the Sunshine Coast Hinterland, Emmas bouquet was a lush and modern full bouquet of dreamy open roses. We created the ceremony feature tree arrangement to compliment the setting including some native elements and foliages and the lush and full white blooms to tie in with the bridal bouquet. This was later moved and repositioned to the outdoor reception.
Date MAY 2021 | Venue KOOKABURRA PARK | Photographer SHAE ESTELLA | Videographer GRAEME PASSMORE | Coordination THE RUSTIC TABLE | Celebrant SOMMER SAUNDERS | Catering VANTEEN | Flowers WILLOW BUD