CHOOSING A COLOUR PALETTE.
PLANNING
THINGS TO CONSIDER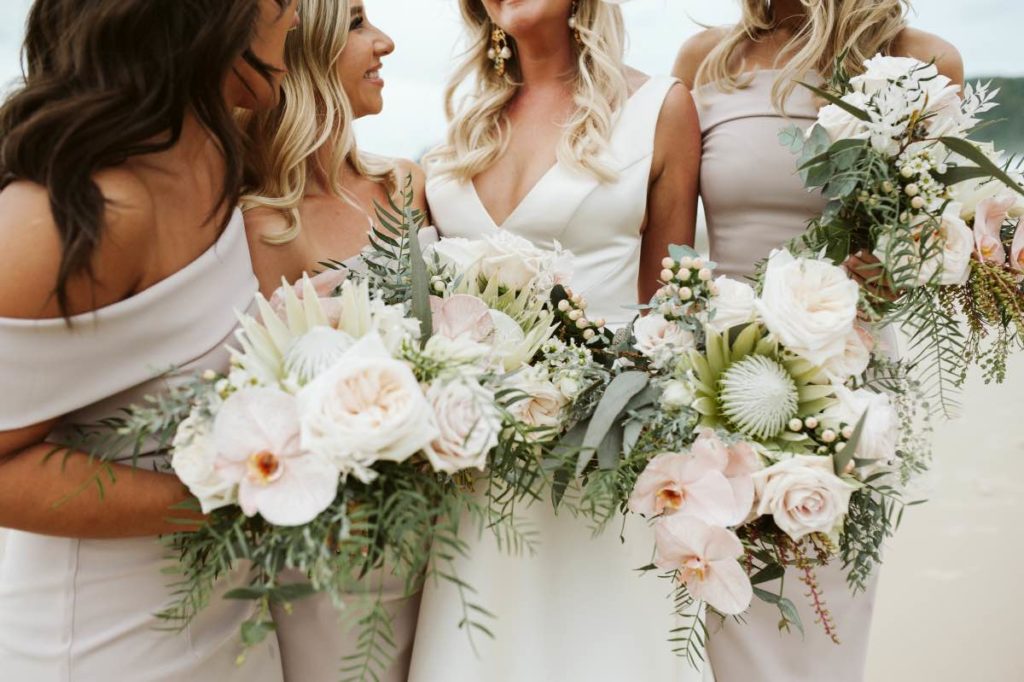 FEAT. The real wedding of Steph and Lachlan in Noosa.
Choosing a colour palette is what creates the mood or vibe for your wedding day; dreamy and soft tones reflect romance and bright and bold creating a fun feel.
So how to you go about choosing one?
As florists and lovers of all things floral, we could tell you that you should base your whole styling direction based on the time of year and flowers you love – but…not everyone is as floral obsessed as we are!
A few points to keep in mind when considering your colours:
*You don't need to choose a "colour" specifically, you can elect to have a feel or cohesive theme like natural textures – linen, timber, grasses.
*Look around your home, what colours and textures do you love, that reflect you and your partner? Beachy creams and whites, eclectic mixed industrial, rustic styled in natural shades, minimalistic black and whites. So that framed WOW shot from your wedding will fit right in!
*Consider the venue – some venues or marquees are a blank canvas and can be transformed to suit any style you can dream of. Other venues lend themselves to rustic or modern or coastal style or have a strong colour in the decor to consider. This is probably the feature that stood out to you when choosing the venue to start with.
*Pin everything you like to a board and see what the linking factor between all your images is – this will get to the core of what you love. Notice that the same underlying chocolate tone? with foliages, napkins and dark timbers- that would be good start point and then build from there.
But keep in mind that just because its "trendy" now and everyone is doing it doesn't mean you have to – choose what feels right for you and your partner.
*What mood are you trying to convey – romance, fun, intimacy? Warm tones give a warm and intimate feel, light and airy colours lend themselves towards romantic and elegant, bright and rich tones for fun.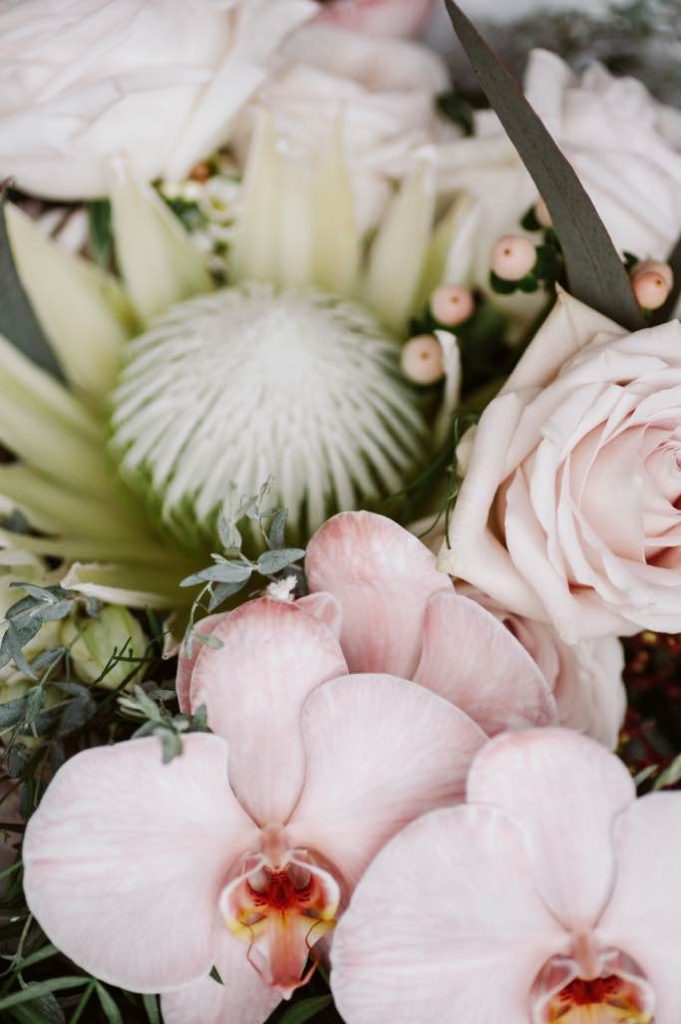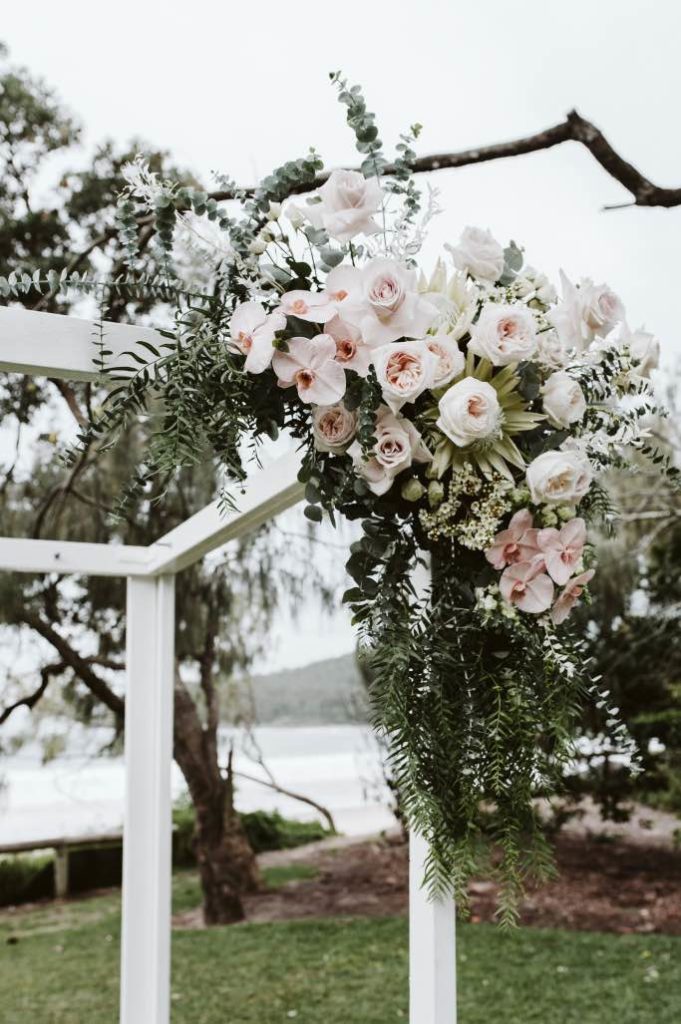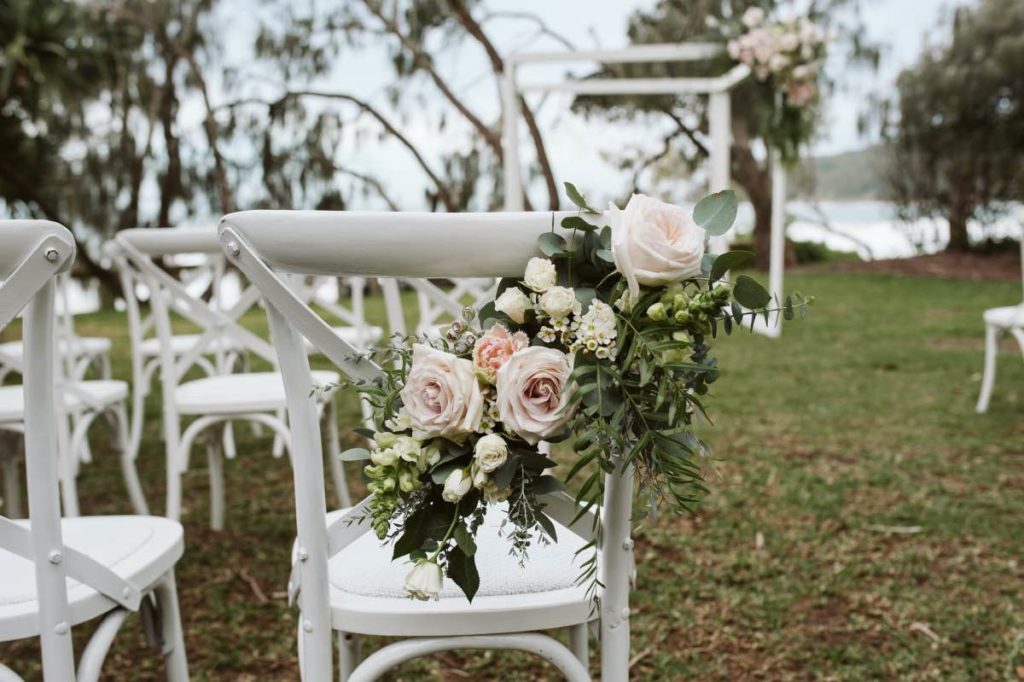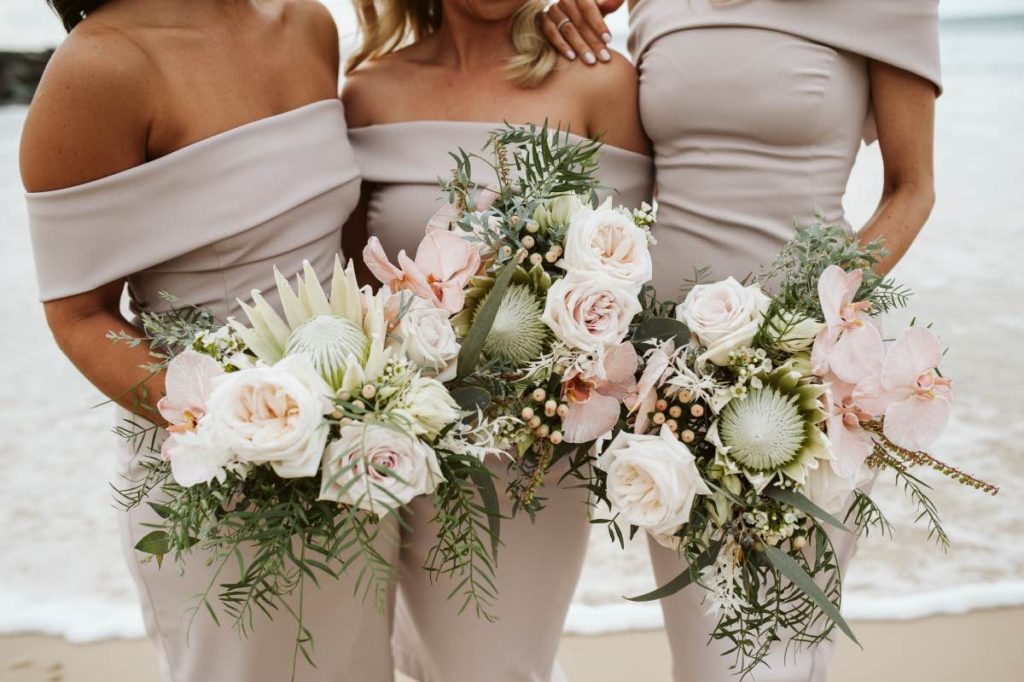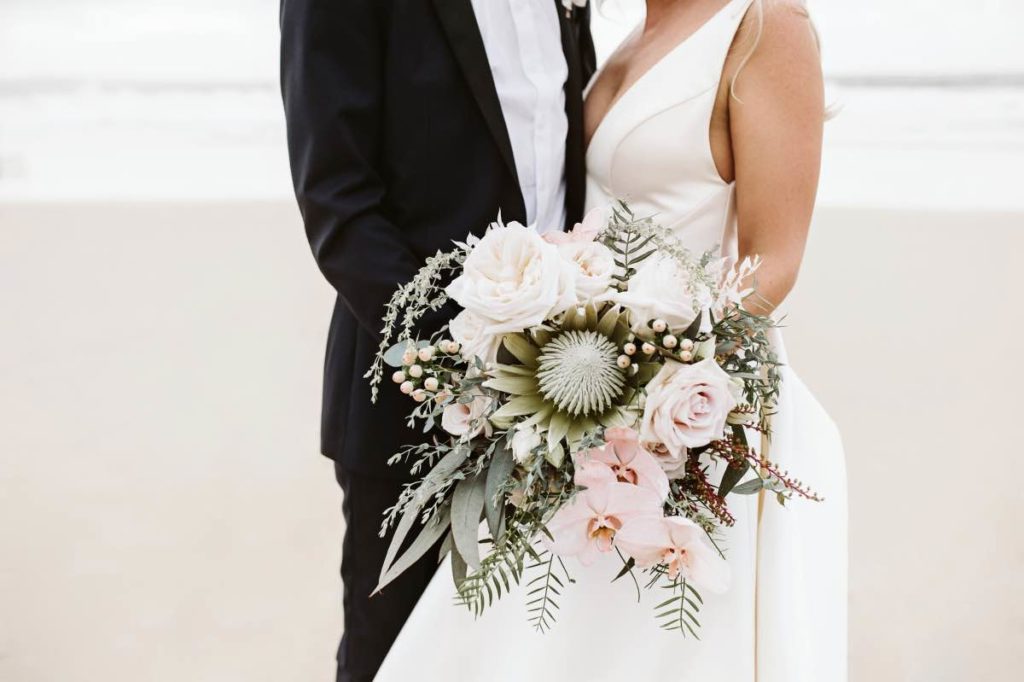 *Dont go overboard, don't choose 17 different colours, its a lot to make cohesive and will appear messy and not considered – we suggest 3 as a base – you can choose shades/tones of the same colour but not lots of different colours and bases. That being said you can embrace the chaos and go ecclectic and boho and have a full rainbow if thats the feel you like – but if you do that you need to really DO it.
*In terms of flowers consider seasonality – what flowers are in season – if you love peonies – you are restricted to the short Australian season or the added expense of imported ones. Or if you don't really have a colour palette in mind, be guided by the season of your nuptials; autumn tones or soft spring pastels.
*To white or not to white that is the question… some say that this is playing it safe/boring but we love nothing more than a textural abundance of varied white/ivory tones and some of our favourite weddings have been all white or monotoned styling. But don't forget to add a punch of something, be it a textural element, a pop of colour or a real WOW styling item.
*Have a personal or speciality item? Some people change the whole colours/theme of their wedding to suit nannies favourite flower of a blue cornflower or to include the family tartan? This is great if its a big part of your family – but blue isn't your colour or tartan isn't working with your minimalist vibe – just include it subtly or somewhere thats just for you – bind your bouquet in the tartan include a few cornflower in your bouquet at the back facing you, so your design and wedding is still cohesive and wonderful but your important item is there for you and still an important part of the day.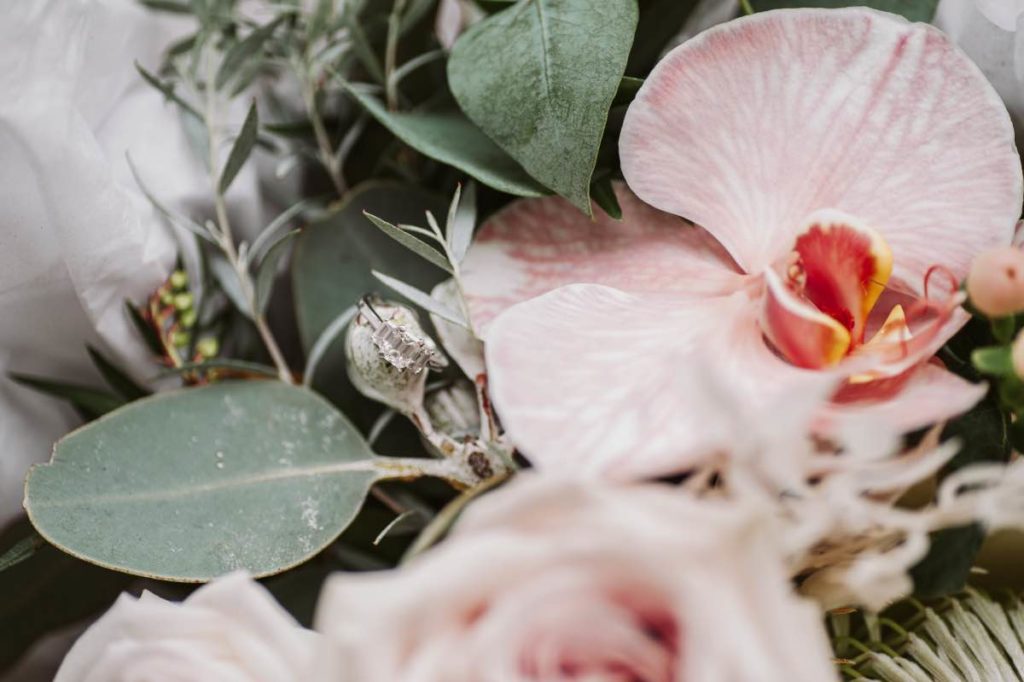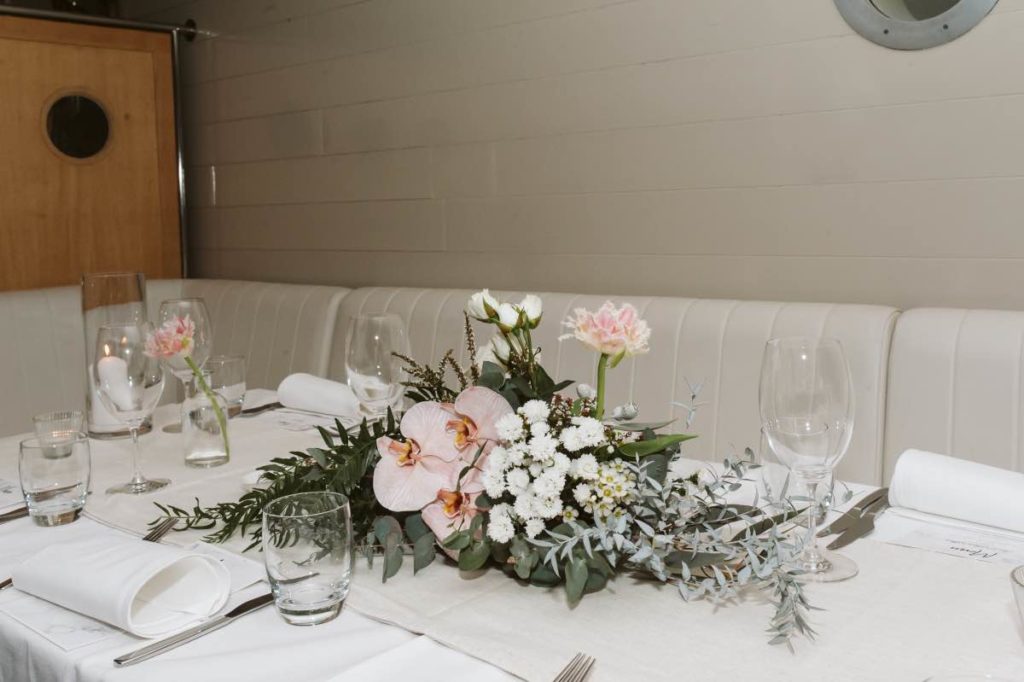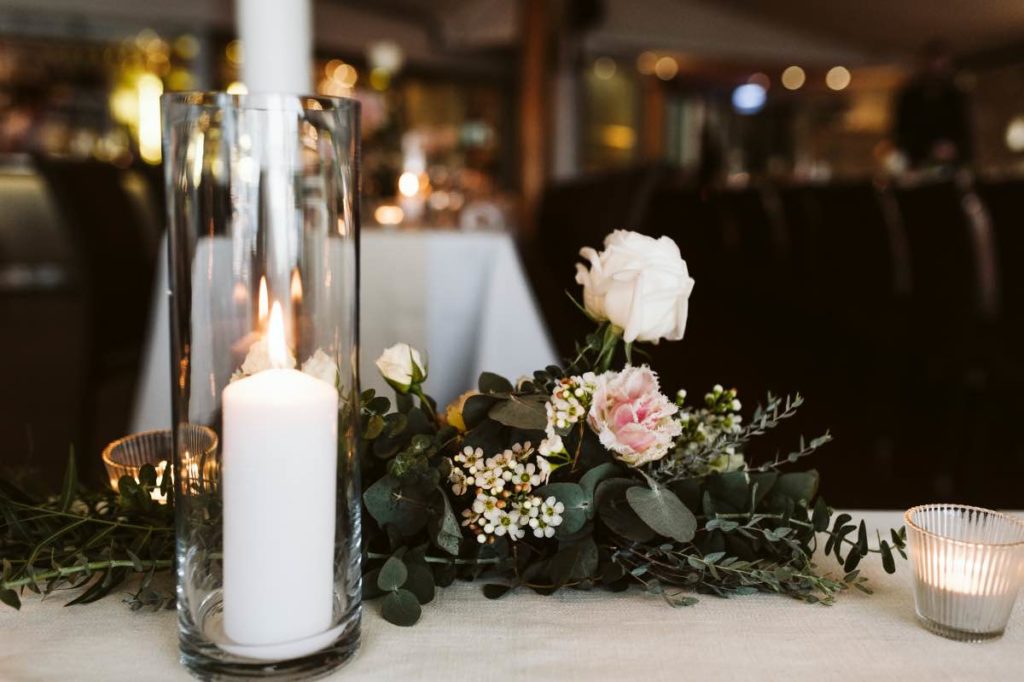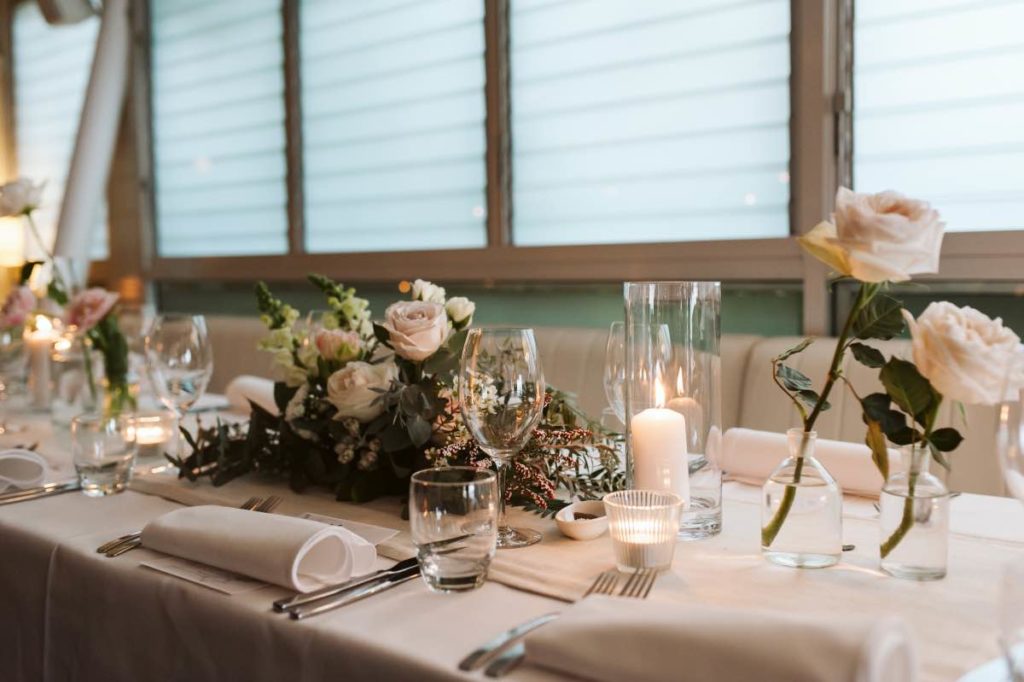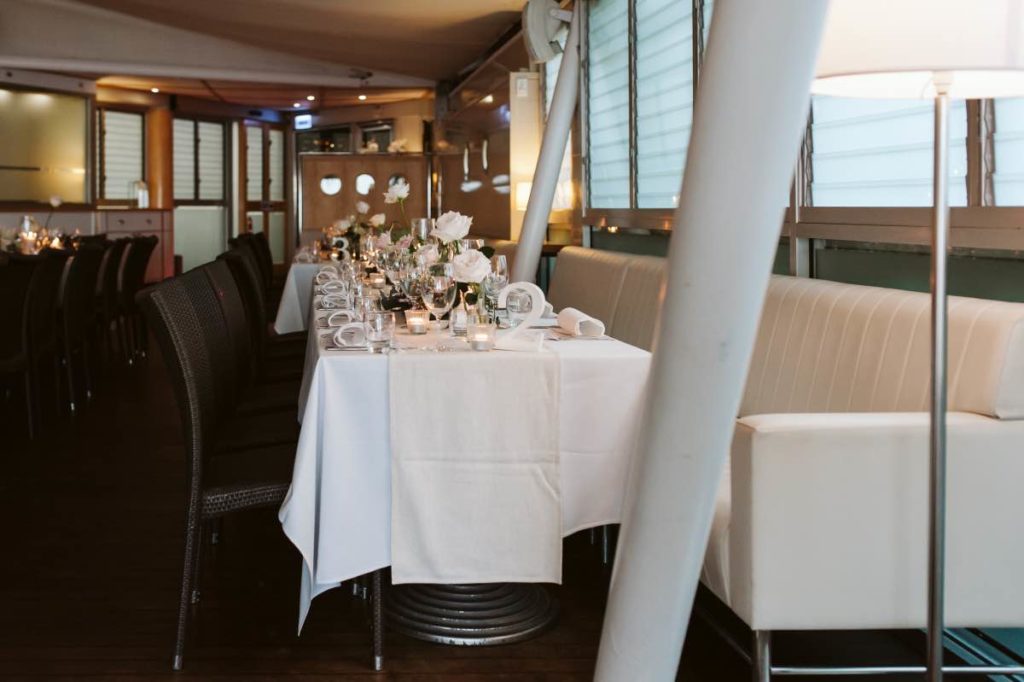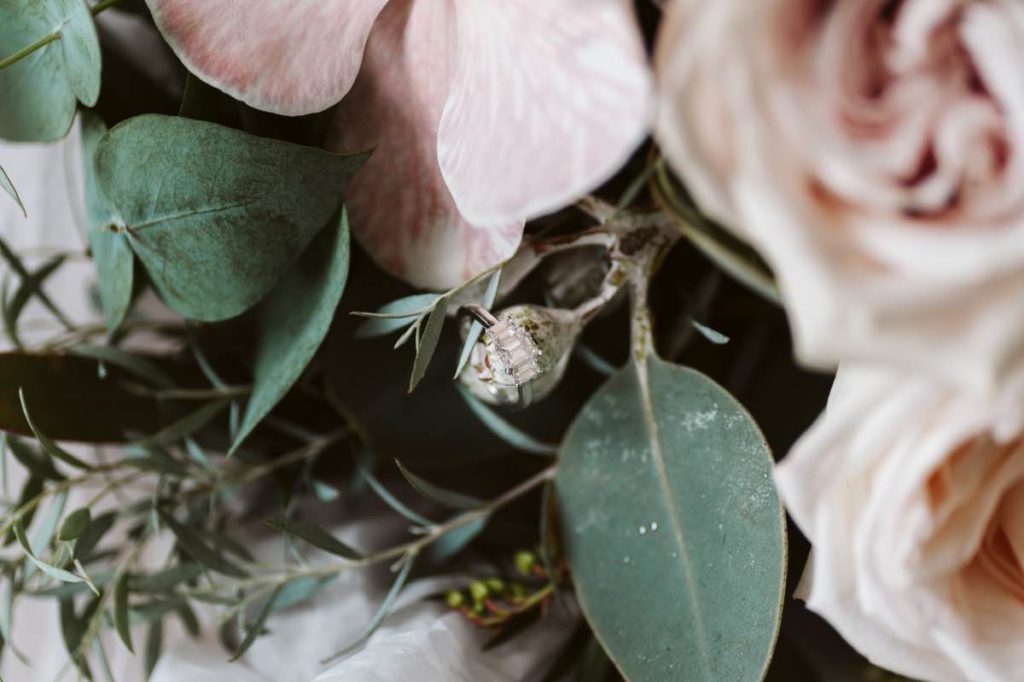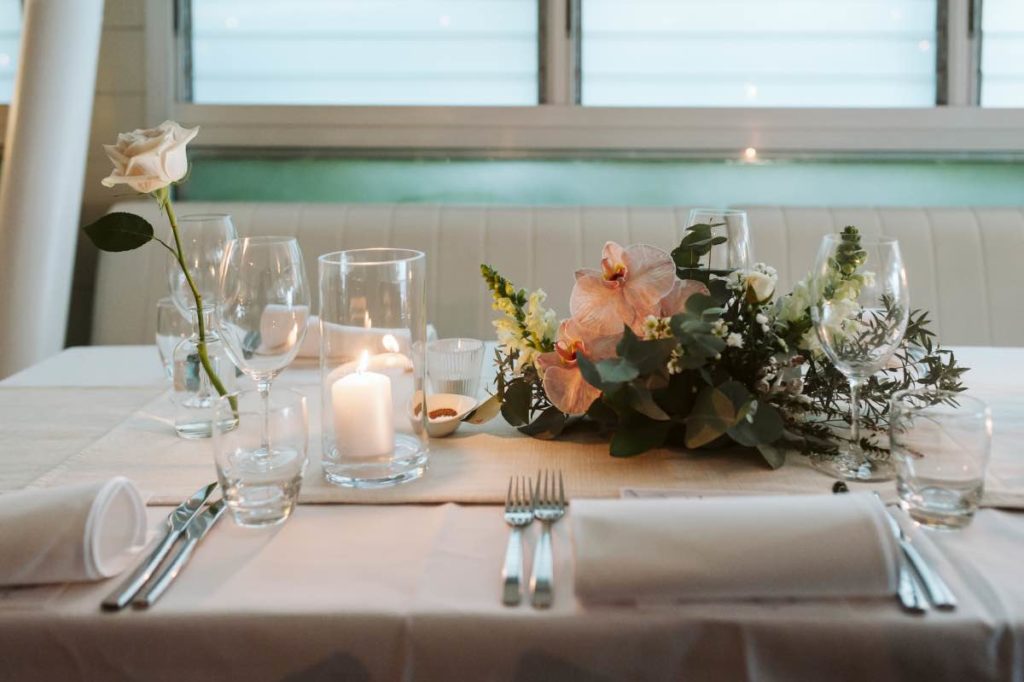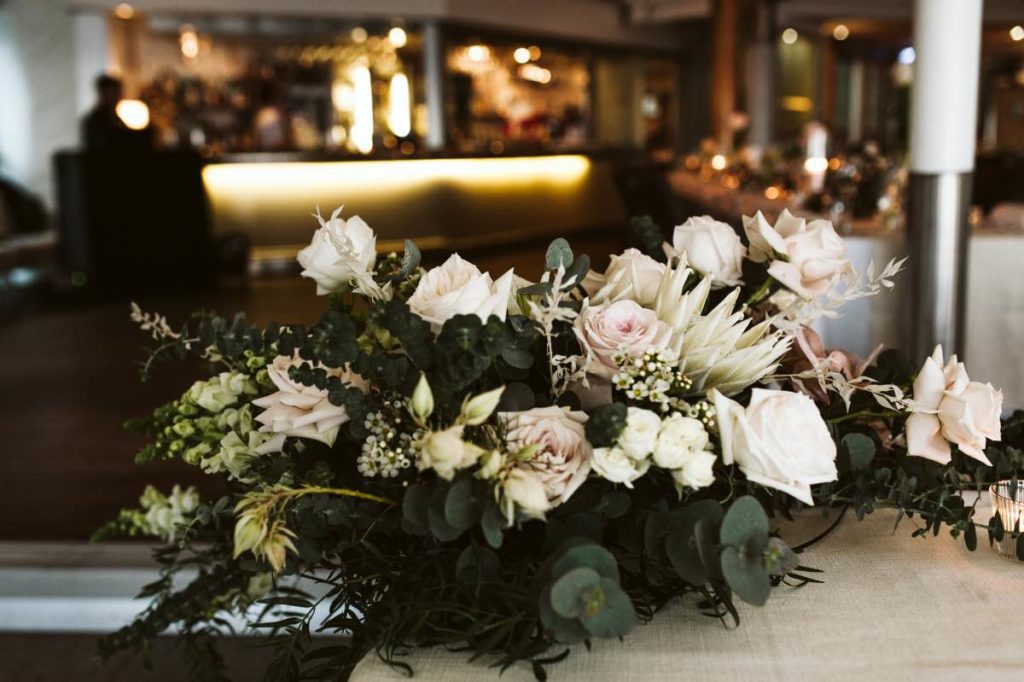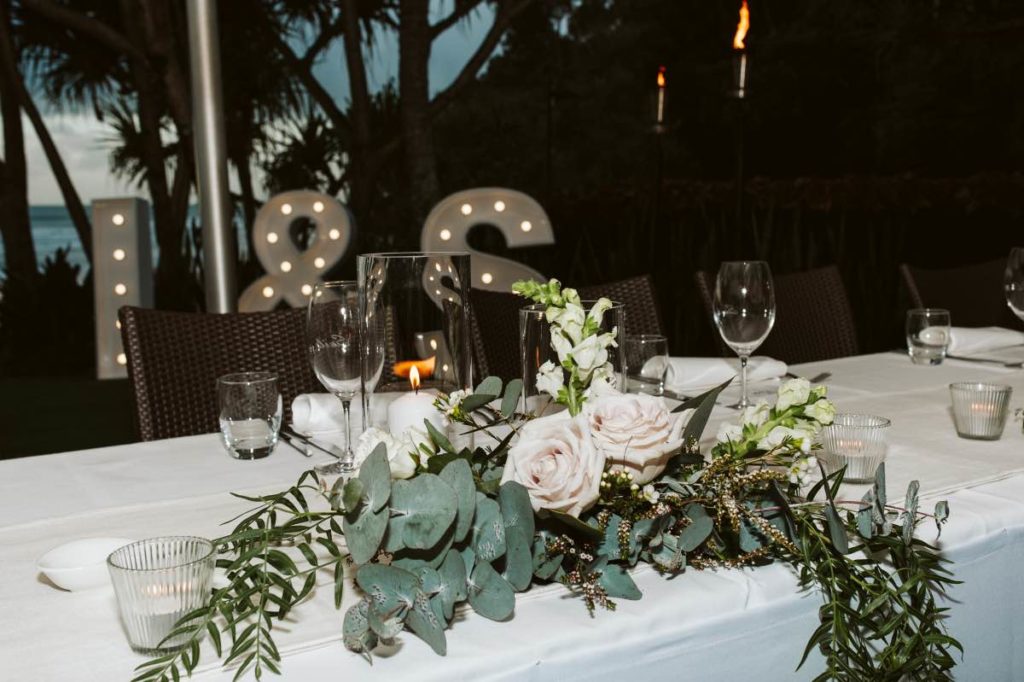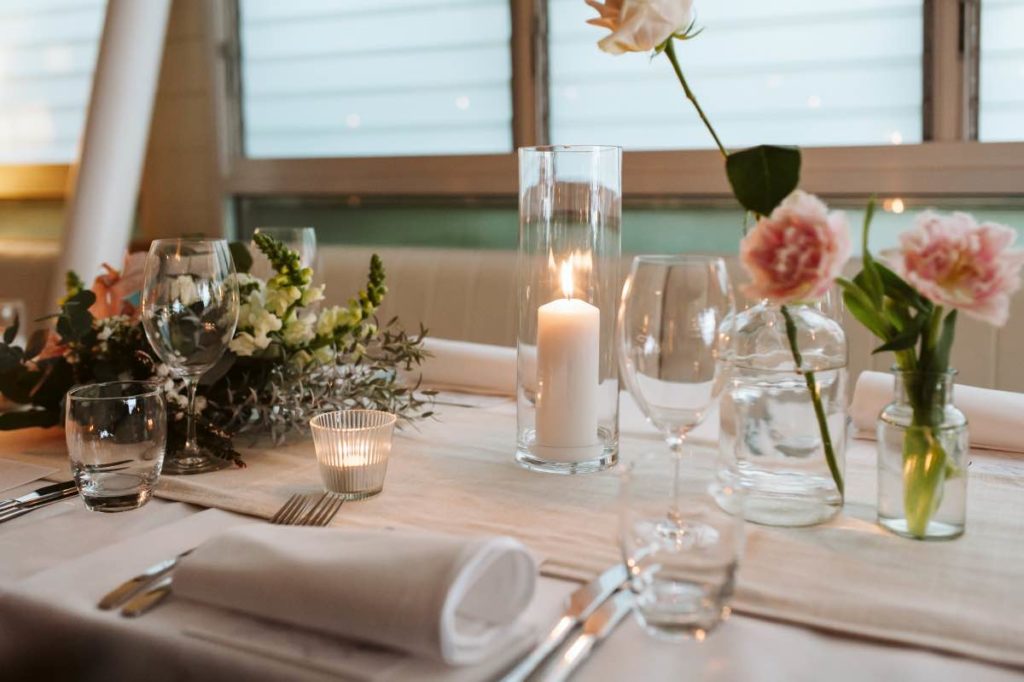 Lachlan and I want to thank you from the bottom of our hearts for your truly amazing work! The flowers were beyond beautiful and you made certain that our ceremony and reception locations looked like pure magic! You have been an absolute dream to work with! I would highly recommend your incredible services to anyone fortunate enough to have you as their florist! You have been so professional, helpful and kind and you truly listened to what we wanted! So thank you again Sandi! You are a floristry angel!!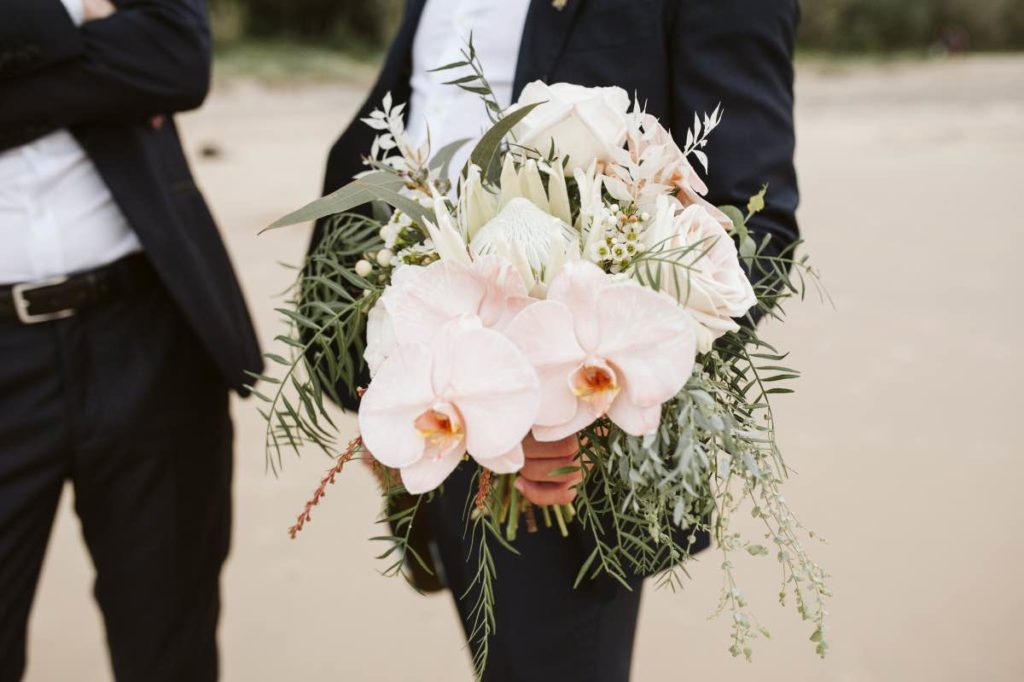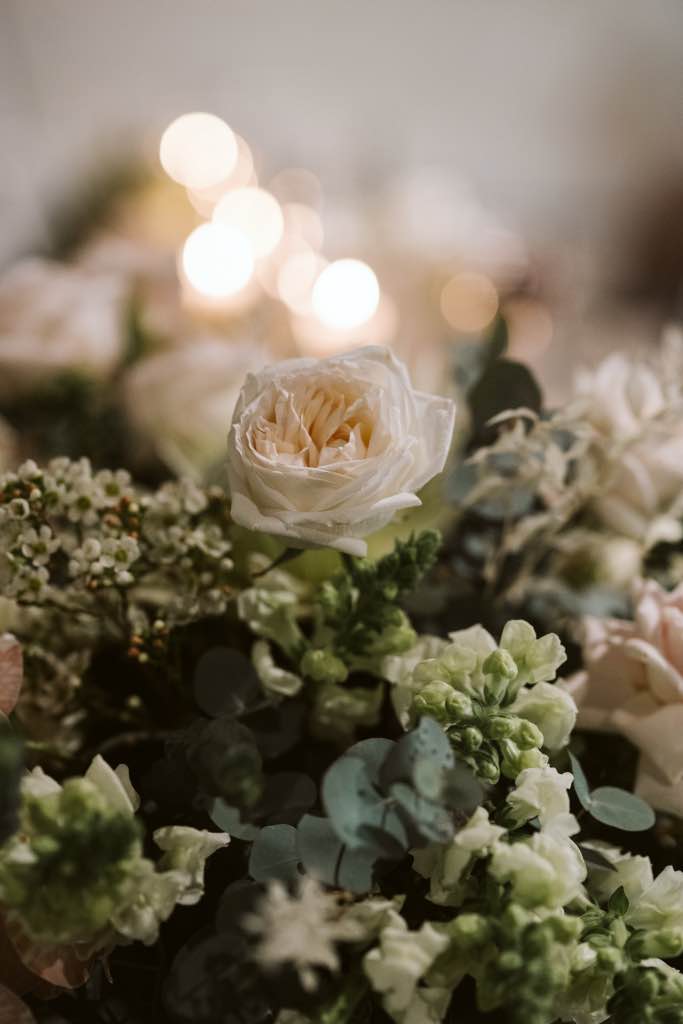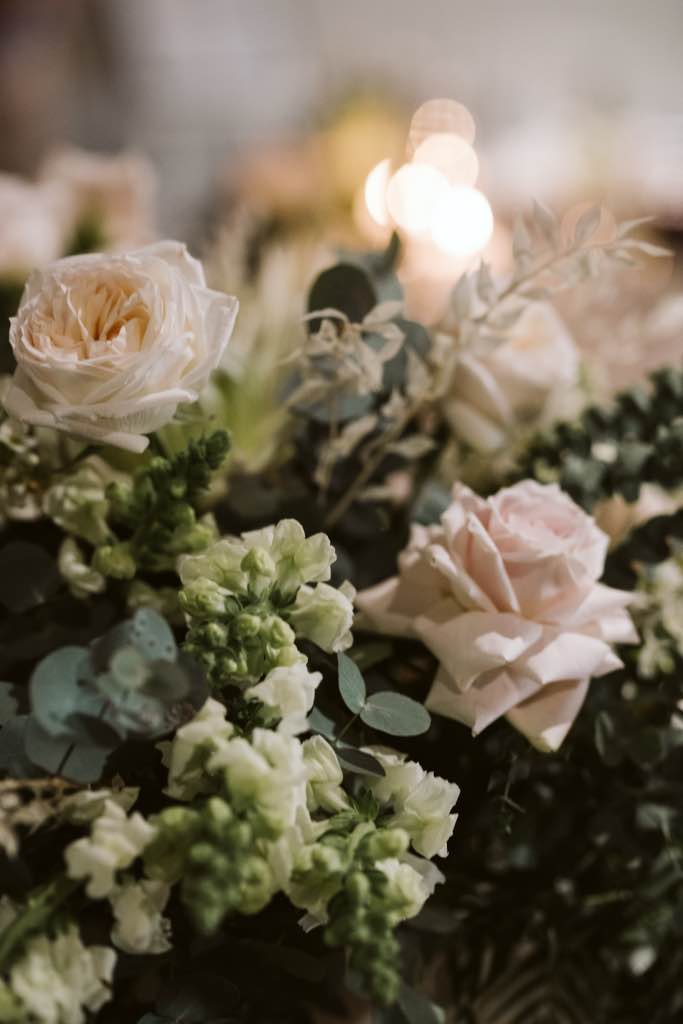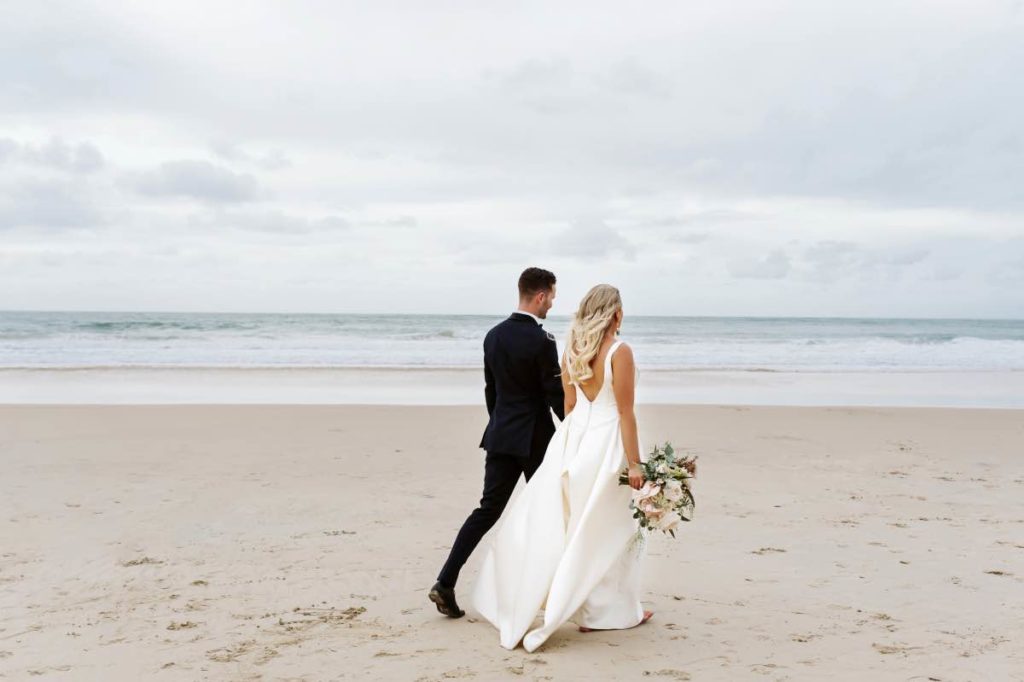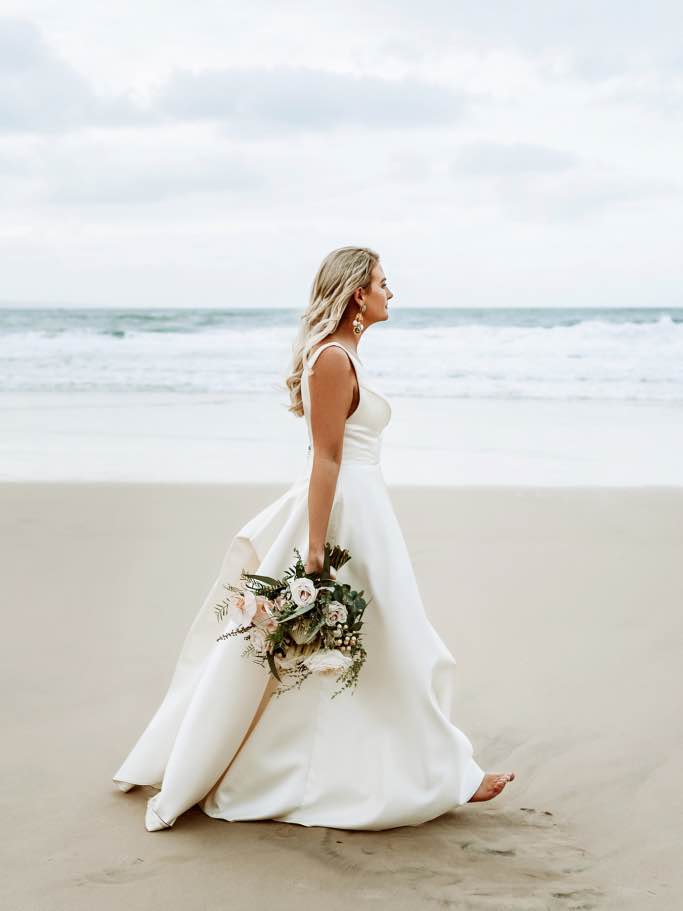 Real Wedding of Steph and Lachlan featured in this blog post had a coastal boho style including florals of King proteas, lush open roses, tinted phalaenopsis orchids, and soft seasonal textures and foliages. The colour palette creating the coastal feel with the white/ivory and palest grey, peach/blushes. The styling by lovebird of linens and white chairs, candles and arbour reflected the coastal style.
The ceremony space included a abundant corner cluster arbour arrangement and chair back florals, all of which were transferred to Sails Restaurant.
The tables at Sails were adorned with central long and low arrangements and drawn out along the table with simple bud vases and vessels of stand out blooms amongst the candles. Such a wonderful wedding and a fun and lovely couple.
Date JULY 2019 | Photographer ASH + STONE | Ceremony GROVES, NOOSA | Reception Venue SAILS RESTAURANT | Stylist LOVE BIRD WEDDINGS | Flowers WILLOW BUD |