ABOUT US
Willow Bud is a design studio that specialises exclusively in wedding floral styling. We are a team of qualified and professional floral designers who have been passionate about weddings and wedding flowers since 2012.
We are innovative thinkers, with each team member providing unique ways to bring your floral ideas to life. Our style is bountiful, timeless and feminine, and though we acknowledge evolving wedding trends, we ensure that we include them while still maintaining our signature style.
Our work is an artistic extension of our hearts and we approach each wedding with thoughtfulness and care, using only the industries finest natural produce guaranteeing we exceed your expectations on your wedding day!
We understand many of our brides are professionals who have selected the Sunshine Coast to be a destination wedding, therefore we pride ourselves on prompt and stress-free communication during the planning process. We also provide guidance on how to maximise your floral budget.
Willow Bud is highly respected among wedding industry professionals and recommended by many of the top wedding venues on the Sunshine Coast and Noosa.
We look forward to taking this journey with you.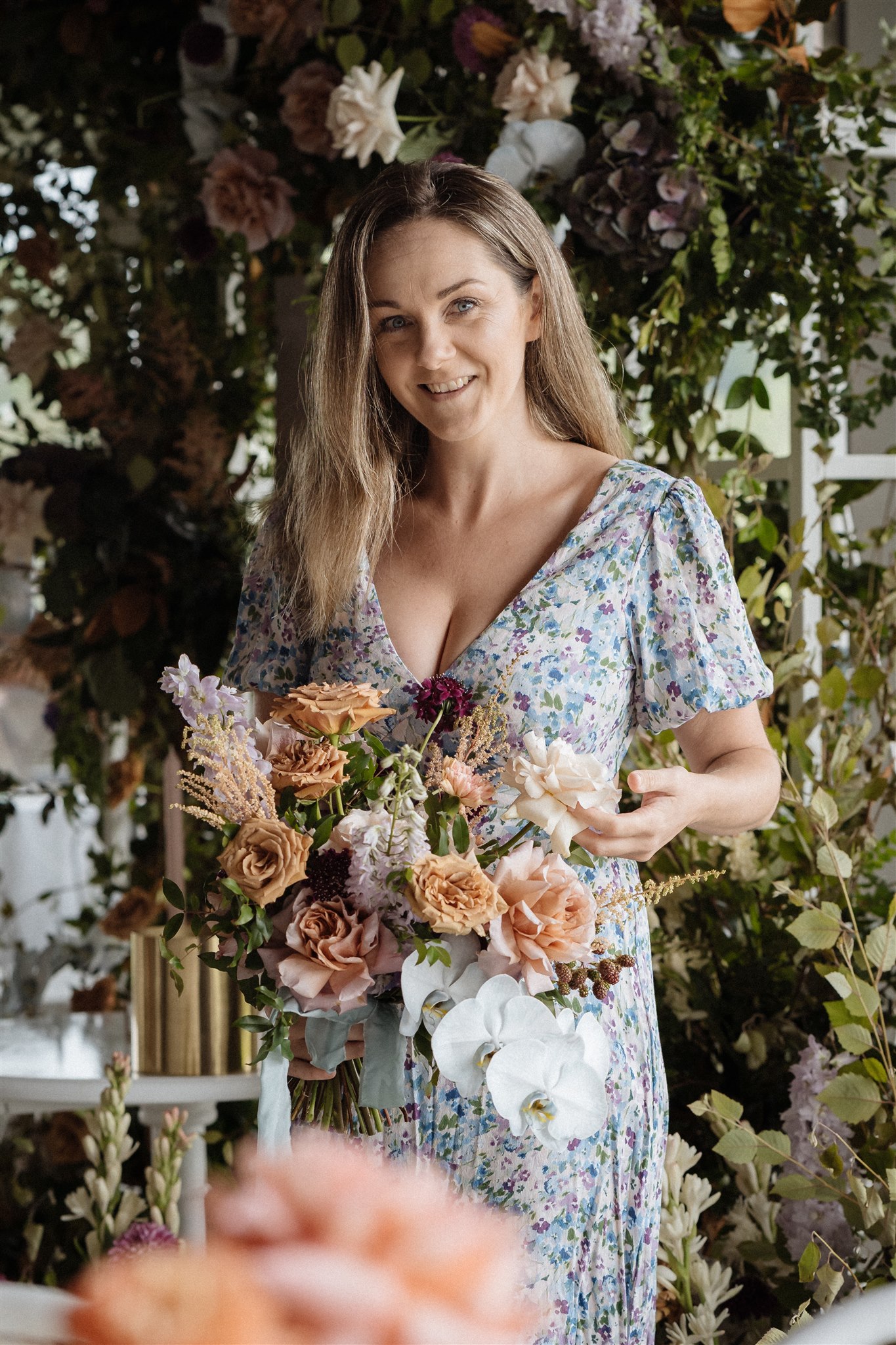 Sandi Shankster
OWNER | HEAD DESIGNER
I always knew that flowers would be an important part of my life. After attending fashion design school, learning about style, colour palettes, textural elements etc. (and making my own wedding dress!) entering into the floristry world felt like a natural transition. When I moved from Sydney to the Sunshine Coast in 2008 I enrolled to study floristry. 2 years later Willow Bud was born! Named after my daughter who was (and still is) my little flower buddy, the name stuck and all these years later I am now a mum to a tween with sooooo much sass and a thriving business that I absolutely adore! In my spare time, I love to spend quality time with my husband Grant and daughter Willow. I also love travelling (I especially love France and Morocco), dabbling in interior design and searching for beautiful and unique design pieces as we renovate our forever home.
Sherii Mott
LEAD FLORIST
A fully qualified florist with a Graphic Design degree and a diploma in freelance photography and boasts over 15 years experience as an event florist. Sherii is also our admin superstar, assisting in customer service, flower ordering, and forward planning so everything is organised. Sherii always delivers and installs our wedding florals with a smile and often easy to spot with her crazy coloured hair and ever ready smile.
Sherii loves, oversized statement pieces and delicate and refined wired floral accessories and has a soft spot for Orchids, kale, and daphne. When she's not in the studio or onsite Sherii is spending time with her adorable boys Teddy and Felix and partner George.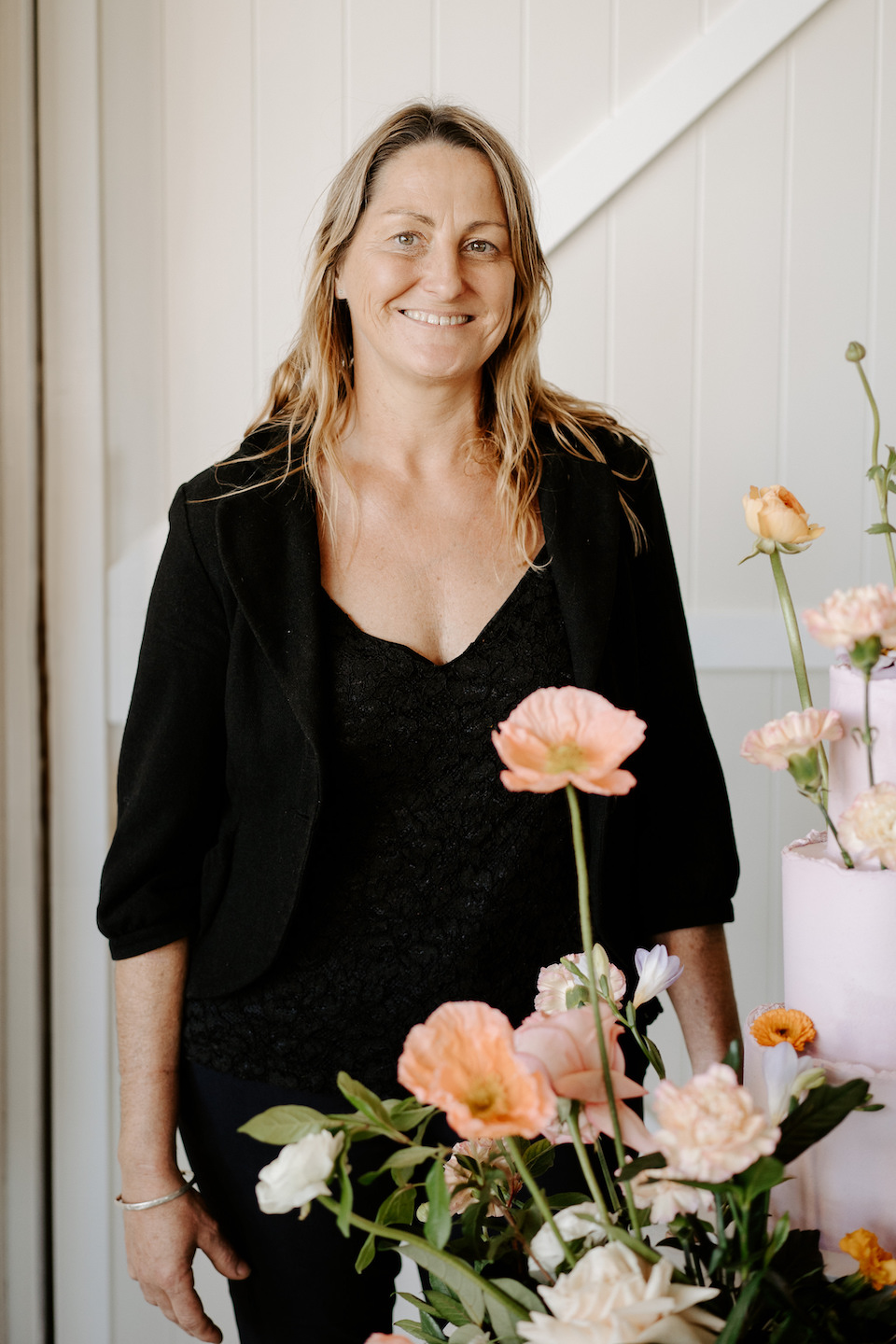 Jo Mather
SENIOR FLORIST
Jo has 24 years of experience in wedding and event floristry and has worked at leading floral design studios in Perth, Melbourne, and Sydney in her career. Jo's passion in life is her dog, her healthy lifestyle, nature, and of course flowers. Jo loves to explore the Sunshine Coast's beaches and nature parks with her dog and loves vegetarian Asian Fusion food.
Jo is such a talent, her style is about fullness and softness, she is so efficient, and while onsite at a wedding, if there are any last-minute changes on site due to weather you want Jo as part of your floral dream team! Since working at Willow Bud Jo's fabourite floral elements to make are the tiny and delicate buttonholes and large-scale wedding ceremony backdrops. She is a great asset to the team and we love Jo's fresh ideas and skills that she brings to the table.
Amanda Irvine
CUSTOMER SERVICE/FLORAL ASSISTANT
Amanda is the newest member of our team and here to help with anything we need including admin, socials, customer service and assisting in the studio. Basically our right hand wo-man! She comes from a background in Interior design and loves all things creative, so is keen to help in the studio at any chance she gets.
Her favourite style is relaxed modern boho and you'll see her wearing linen or denim most days!
When not at work or renovating the house, she loves spending time with her two children, Iyla & Nash, and her husband Amos, enjoying the beautiful Sunshine Coast with family & friends.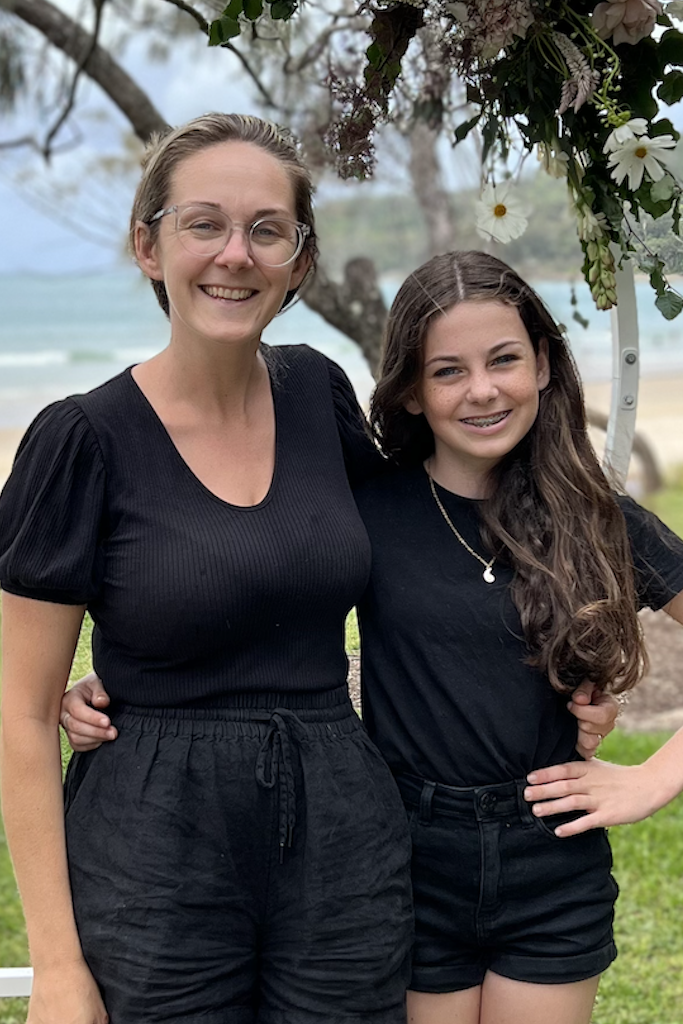 Willow Shankster
JUNIOR FLORIST
Willow is my daughter! When I started 'Willow Bud', Willow was only 3 years old, she was my inspiration then and still is today. Having grown up in the land of flowers, Willow is naturally gifted when it comes to floral design. From a very young age she has known all of the flower names and seasonal availability. She has a natural gift for creativity and comes up with beautiful floral combinations with finesse. Now that Willow is old enough to get her first job (only doing 5 hours a week), she assists us on-site at weddings, cleans in the studio, strips roses, and is now starting to do basic floristry tasks.  My heart is so full when I see her working and having the opportunity to work together in a little family-run business. She also has awesome playlists for us to listen to and keeps us laughing with her jokes.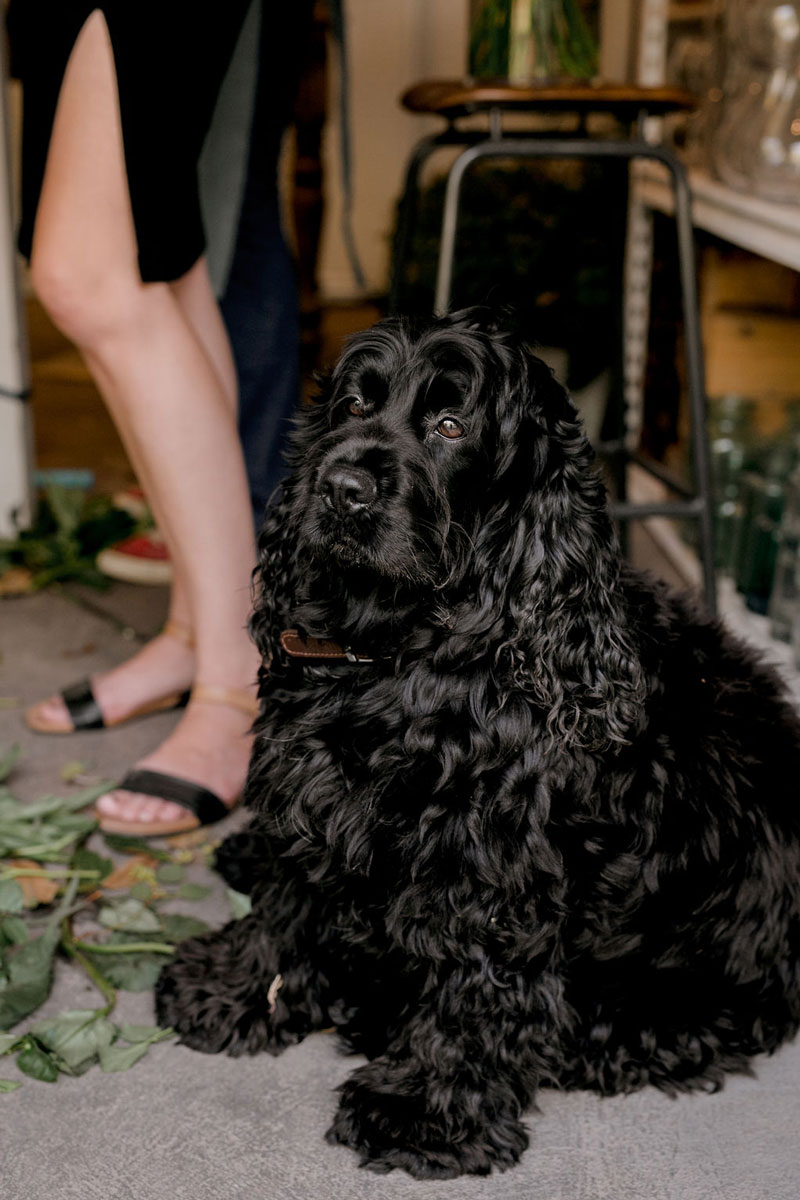 Bishop
STUDIO WELCOME DOG
Our adorably dopey but loveable welcome committee and guard dog. Bishop greets all visitors to the studio for consultations and deliveries. He loves attention and spends a good deal of the day, laying in a bed of rose leaves and enjoying the studio air conditioning. He has his own entrance to the studio and comes and goes as he likes.
WELCOME TO OUR STUDIO
You can find us down a quaint laneway on a private property in Perwillowen at the foothills of the beautiful Sunshine Coast Hinterland where our ambient and homely studio is always full of inspiring vessels, vases and buckets of flowers to catch your eye, should you decide to visit us.
We would love to create your perfect wedding day florals!