FLOWER AVAILABILITY – CURRENT ISSUES
COVID-19
IS IT GOING TO AFFECT YOUR DAY?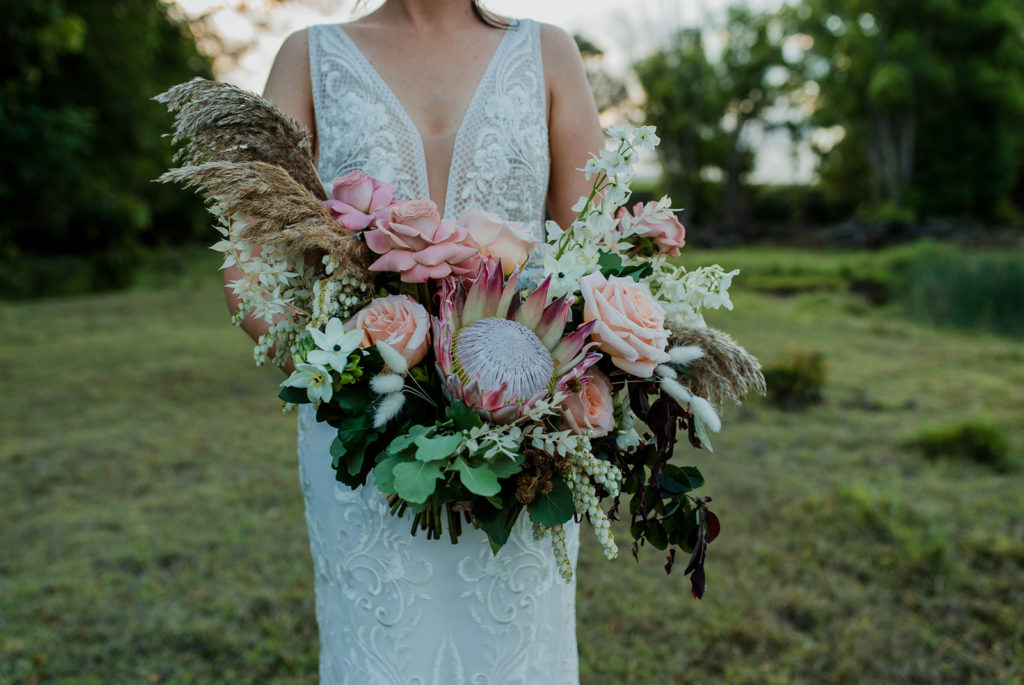 FEAT. RHIANNA AND JAMES real wedding.
This post is a little wordy but we want you to have all the information we do, so that you can make the best decisions regarding your wedding day. This information is up to date as of 2nd June 2020. If anything changes we will keep you up to date and make another post or adjust this one to reflect the new changes (if any)
So much has happened in a short amount of time. We have all seen enormous changes to the way we live and work. I am proud of how our community has rallied to contain and respond to the pandemic and how every person I know has made sacrifices and taken steps to change the way they go about their daily lives in order to protect the most vulnerable members of our community.
We are being transparent and full of information and advice and will continue to work to keep the lines of communication open.
Our team has been working really hard behind the scenes, to ensure that when gatherings are ready to go ahead you already have all the knowledge you need to understand how this health crisis has impacted the florals industry. We have been regularly communicating with our wholesalers and growers and how COVID-19 has affected them and their business and how this will, in turn, affect your beautiful weddings.
The Australian floral industry relies heavily on flowers being imported from overseas, for example, all of the bouquets on Instagram at the moment full of reflexed Quicksand Roses with tinted Phalaenopsis orchids are all sourced from overseas. Flowers grown in Australia only cover around 50% of the flowers that Australian's consume, the rest is imported from other countries.
With the international borders closed, there are very few flights coming into the country at the moment, and therefore international freight costs are at a premium. Our flower industry is now competing with government purchased medical supplies and large import companies, for freight space. What our wholesalers used to pay $5 AUD per kilo for freight, they are now paying up to $20 per kilo for. This has obvious implications across the whole industry as far as costs are concerned.
Our flower wholesalers are struggling to compete with the current massive increases to freight costs. This is further exacerbated by the massive increase in online shopping with so many people at home. This problem most likely will persist for at least the next 12 months. This poses a huge problem for the consumer of locally grown flowers because they simply do not have the resources to supply. Many flower growers have also been impacted by the droughts and fires and either lost their crop entirely or had to start again mid crop. Literally overnight the industry has been fronted with the biggest supply and demand issue with fresh flowers that have ever been seen.
Local flower prices will remain 20% or so higher than normal until our international borders open until imported flowers alleviate the demand and imported flowers are now 40% more expensive.
Unfortunately, none of this could have been predicted when we were quoting and planning last year and it is now up to your floral design and each couple to come up with new ideas on how we can bring your vision to life in a way that is visually beautiful and also to allow us to earn a living and survive.
Every florist in Australia is facing the same obstacles as we are and so is every bride, unfortunately. I really feel for everyone including my colleagues across the industry as our whole world has been tipped upside down. I have been on the phone to some incredible florists these past few days to brainstorm ideas in how we can best serve our beautiful clients. From what I took from each and every conversation is this…. with the new season of brides, we are going to shake things up and I am excited!
Even though we are being faced with huge challenges in an unprecedented time, I am confident my team and I are going to kick goals with your floral design. We have great relationships with our wholesalers and we have so much experience and passion for what we do. However, with every challenge comes opportunity so this is what is exciting me moving forward, so…
– Consider your wedding season change, we have the opportunity to create a new style, something fresh and innovative. We have this time to invest in making something even more personal for you.
– The exploration of using foraged branches and dried elements (in conjunction with the market product of course) to create beautiful one of a kind hanging installations or sculptural ceremony features.- The exploration to mix up your floral budget and be open to the possibility of using fewer florals and more ambient elements such as lighting, candles and then layers of fabrics for a super romantic look- right now I am bursting with ideas!
– The potential of instead of purchasing all of the dried elements of a wedding day vision as originally quoted, you hire parts of it so the cost does not go over budget as most of the dried and preserved range is imported so you get more variety in your design.
– Moving forward we need to focus on a particular colour palette rather than a particular flower, that way when we do our purchasing we can speak to our growers and reps at what is looking the most abundant at the best price for you.
– Be willing to incorporate more locally grown products in your wedding floral design and have some imports as a wish list or bonus to lessen the price jump or product reduction.
-Introduce beautiful mixed foliage throughout the design.
-Be open to the possibility that if you do not want to budge on your vision that we will need to revise the quote and more than likely put the pricing up to reflect the new cost of flowers. This is something that we do not take lightly, and I think should be the last option we take on working together.
At the end of the day, you have the choice as to what will suit your needs best and we are here to guide you to either extend the wedding flower budget or to have a reduced/reworked design within your existing budget. Without opening up the conversation to making changes it is not viable for us to move forward with the outlook we have ahead of us, every other florist will be facing the same problems as we will be facing.
We will work closely with you and each wedding will be treated as a case by case basis. We will make the call on any price increases and will let you know as early as possible if there are budget implications as we know restrictions are changing incrementally.
At the end of the day we wish that our worlds were back to normal, it has been such a trying time for everyone, however, we have to work together and navigate our new normal. We are here to guide you, answer your questions, design for you and make sure that your florals are kick ass for your wedding.
Kind Regards,
Sandi and the Willow Bud team x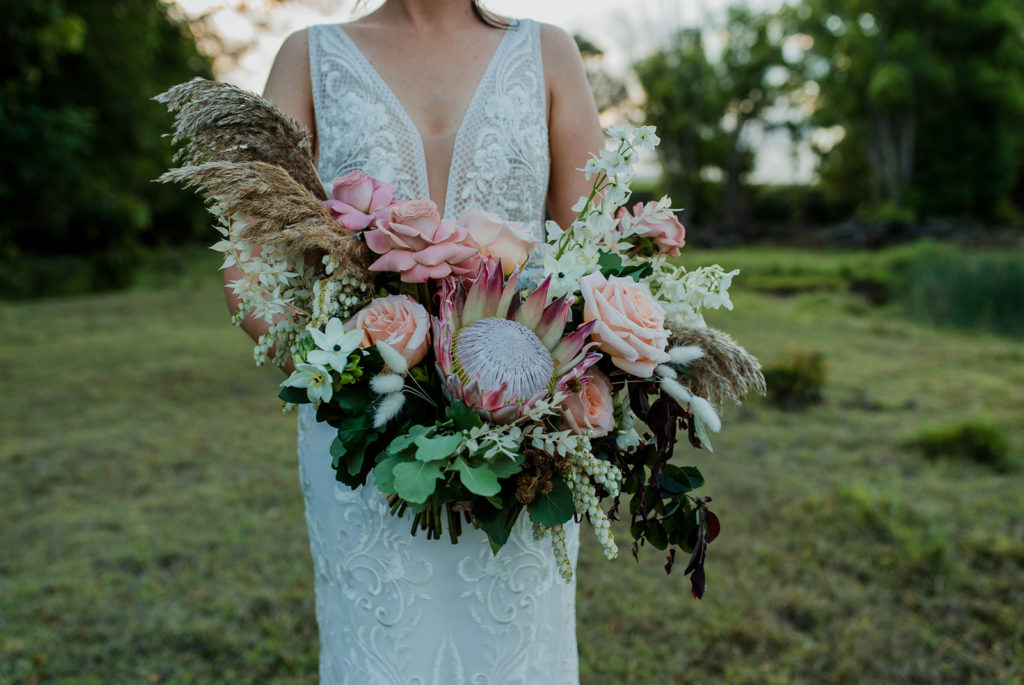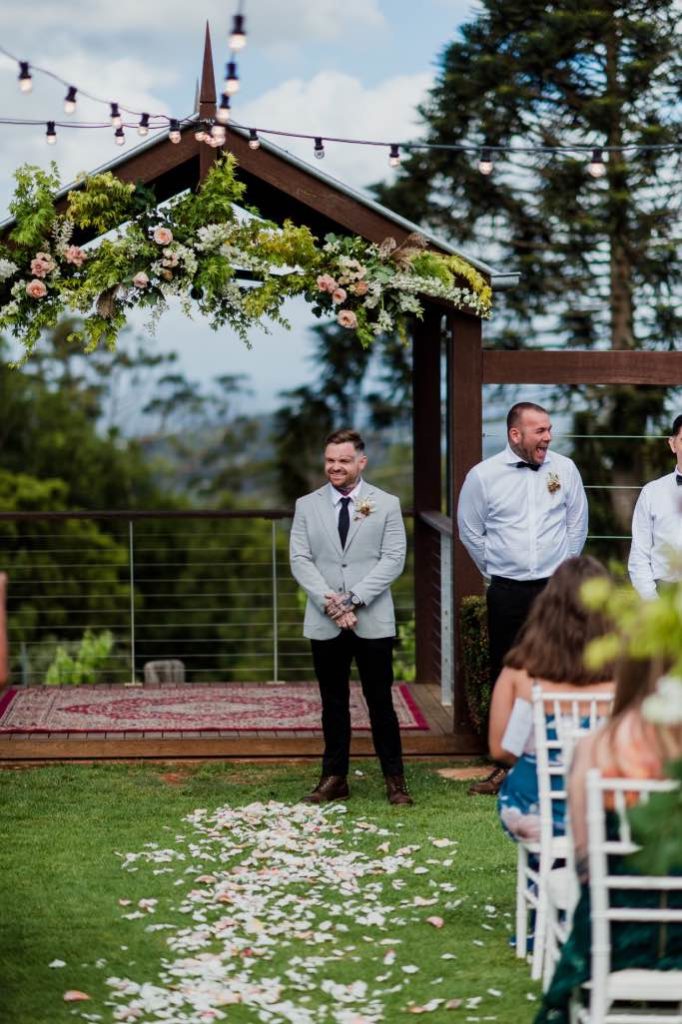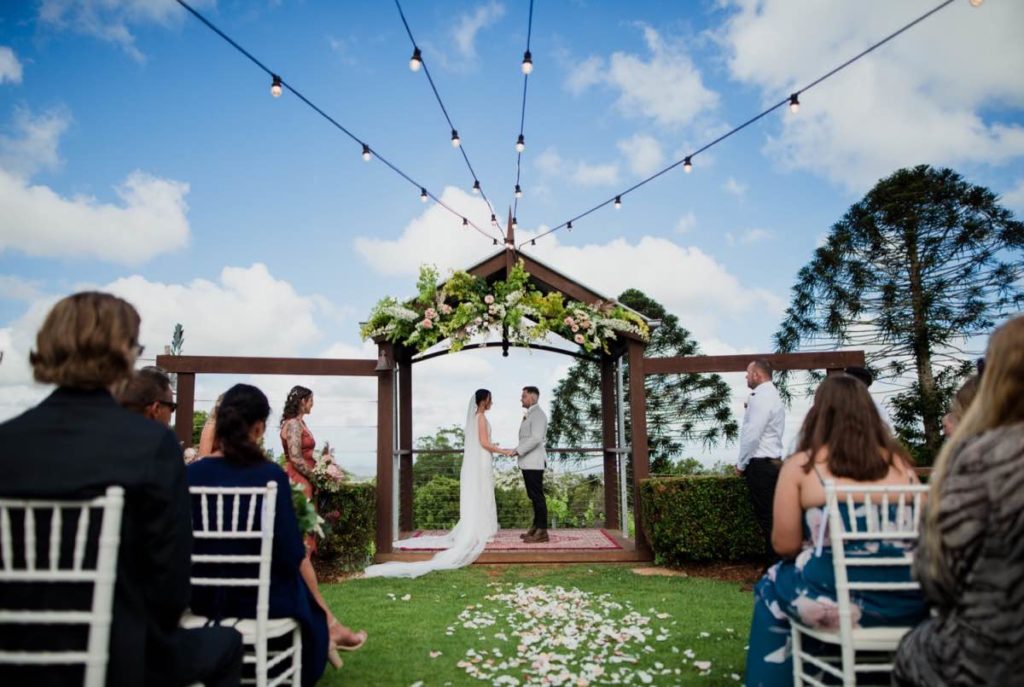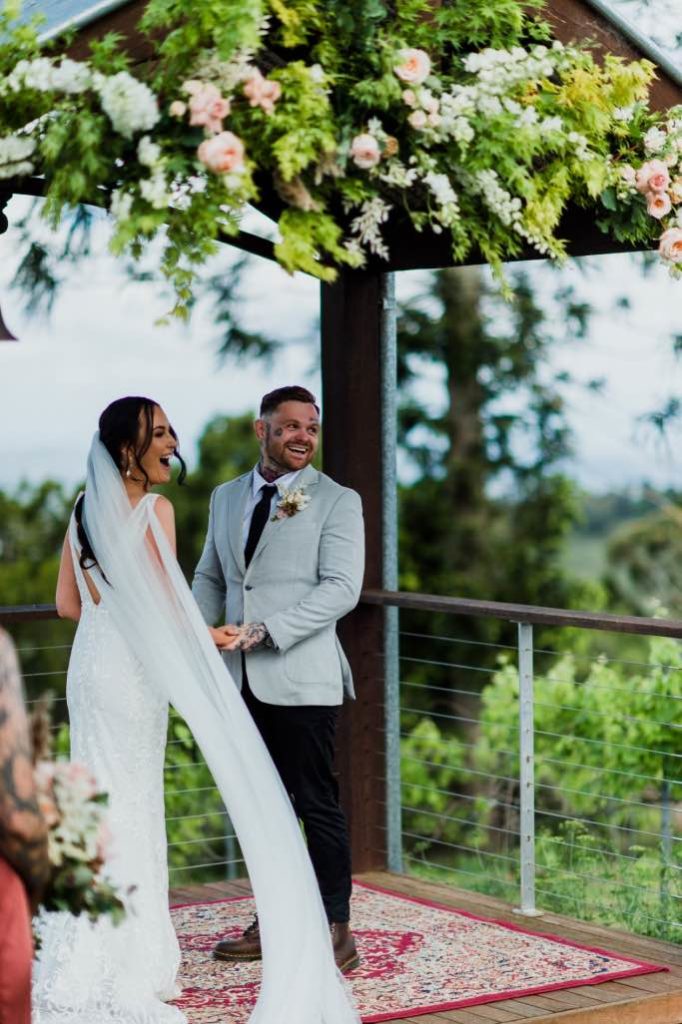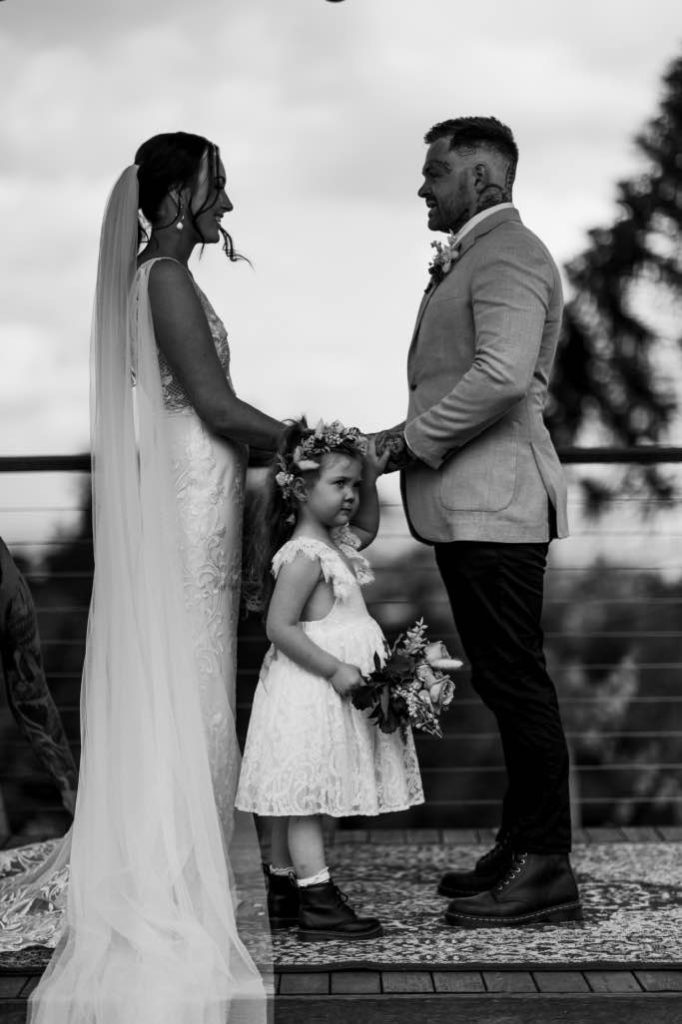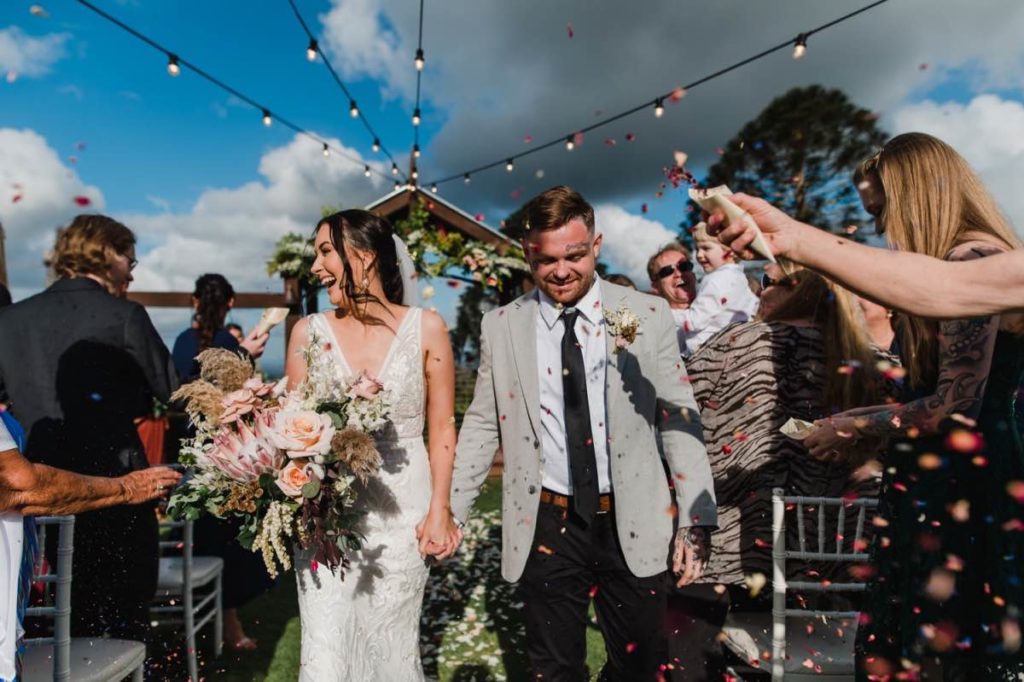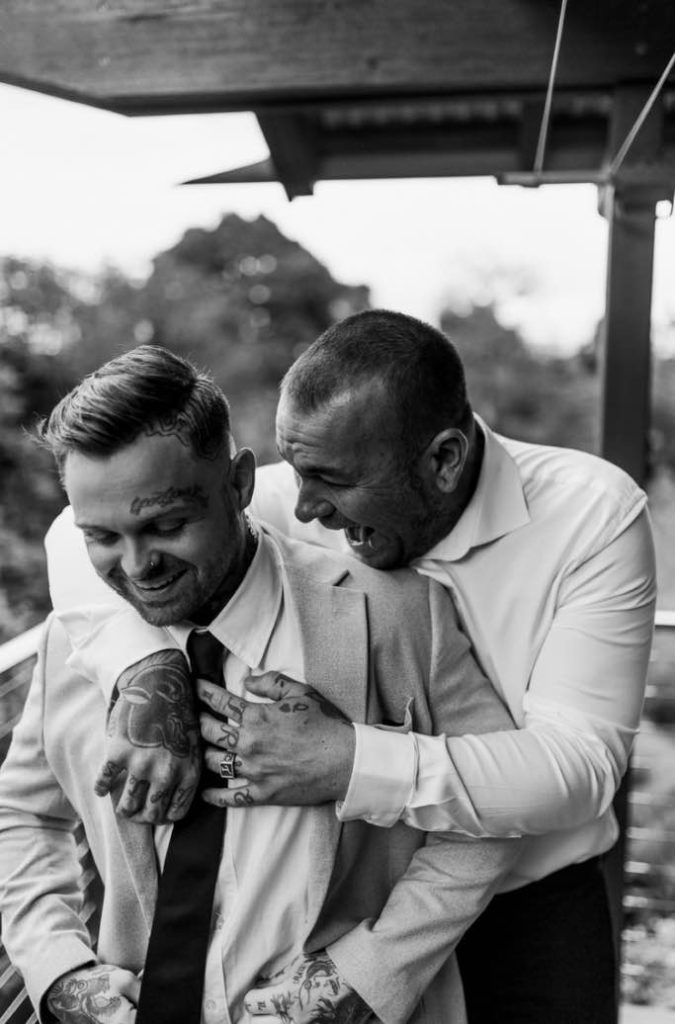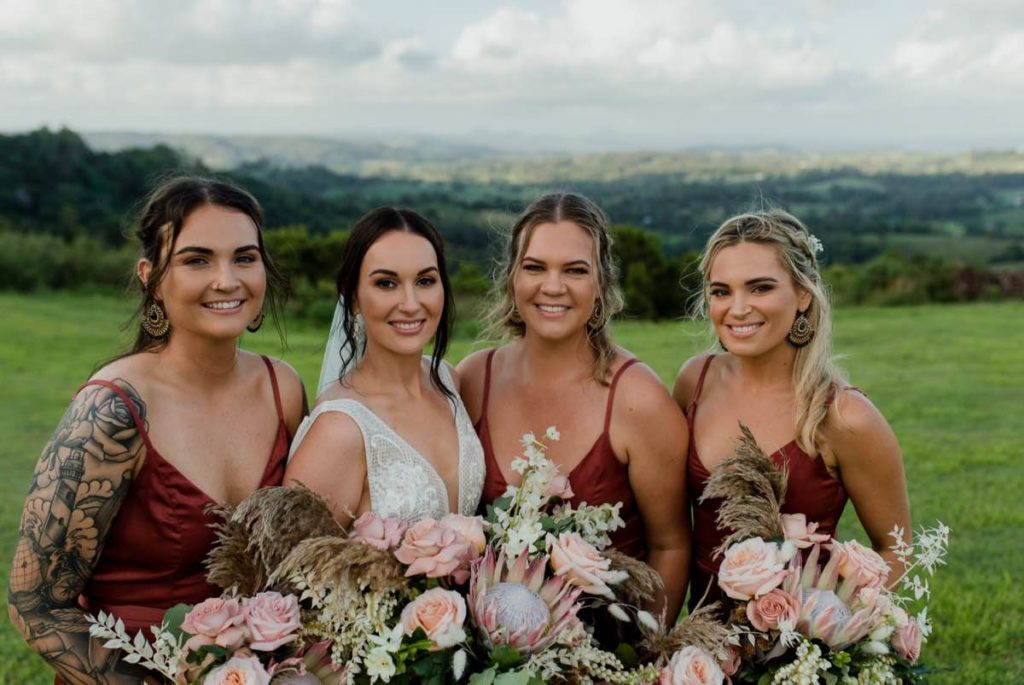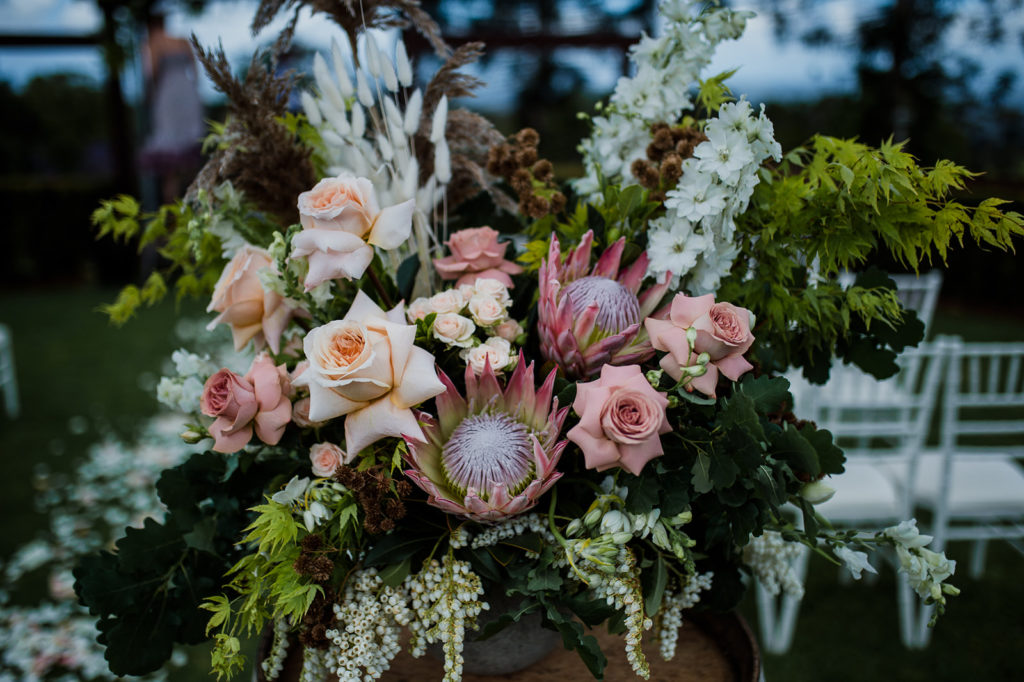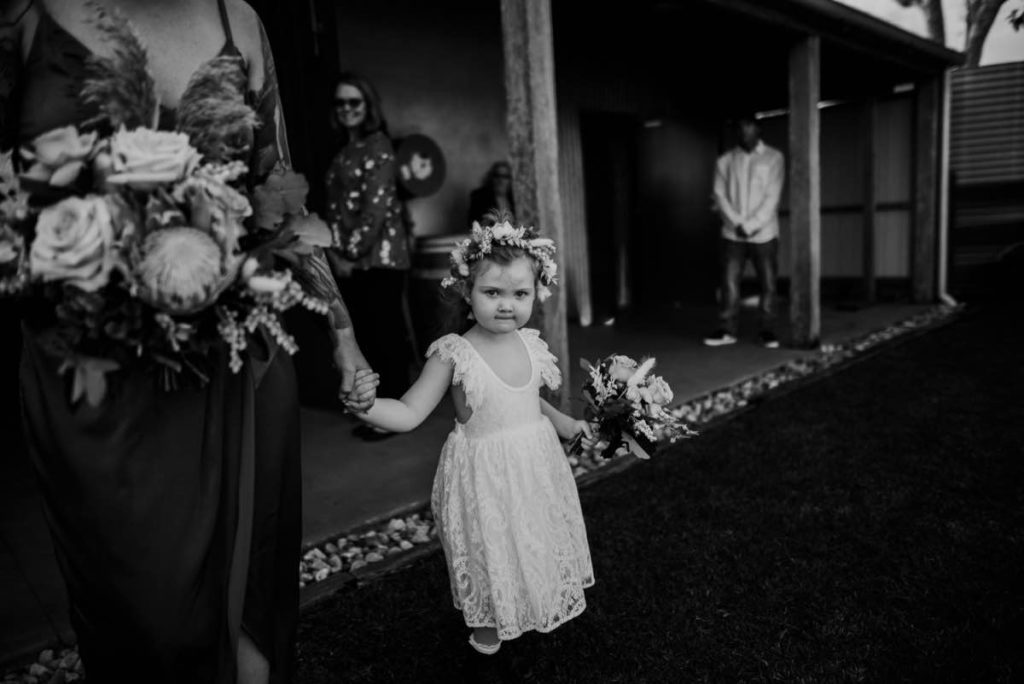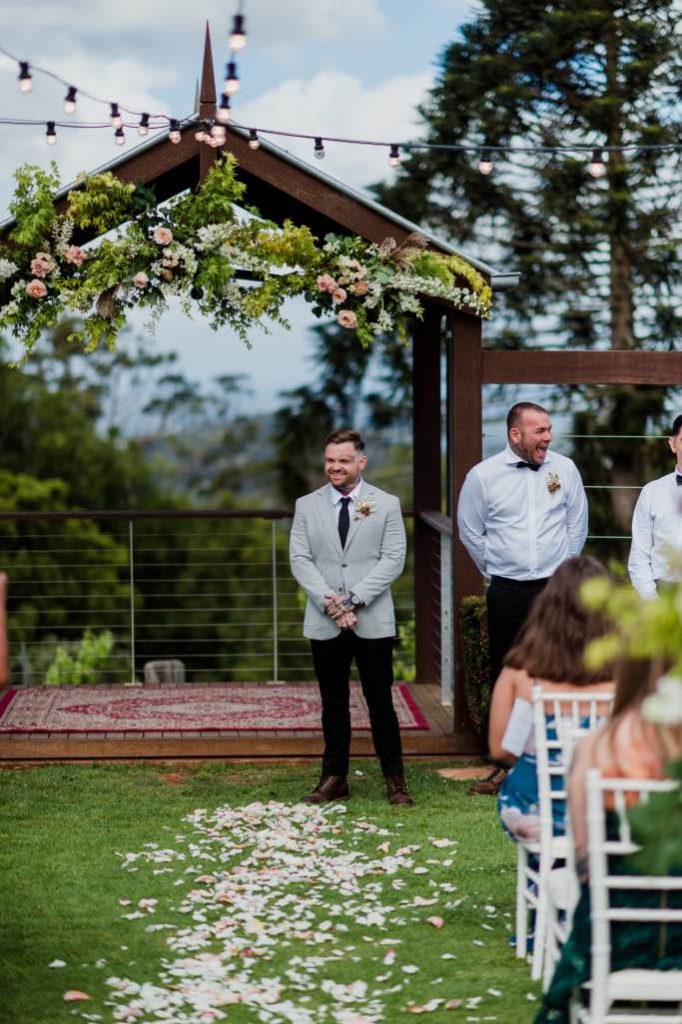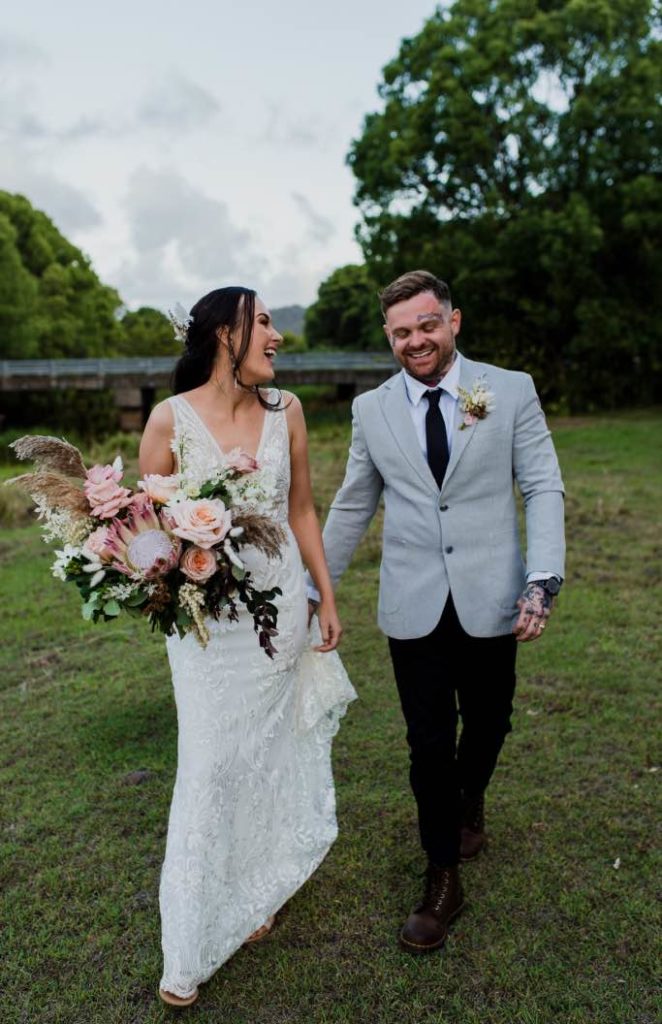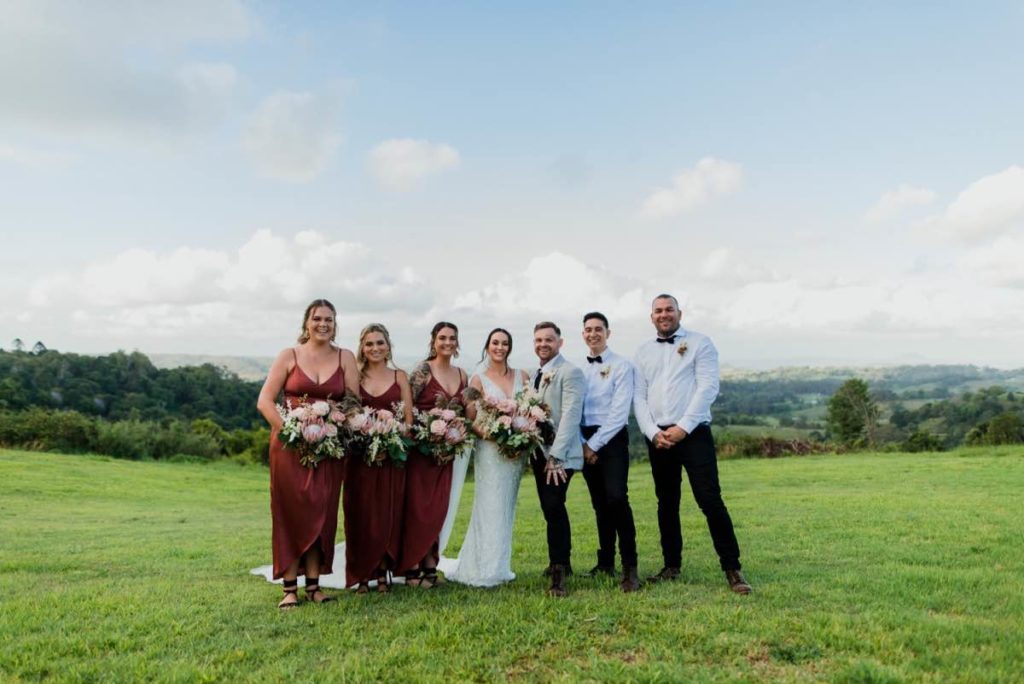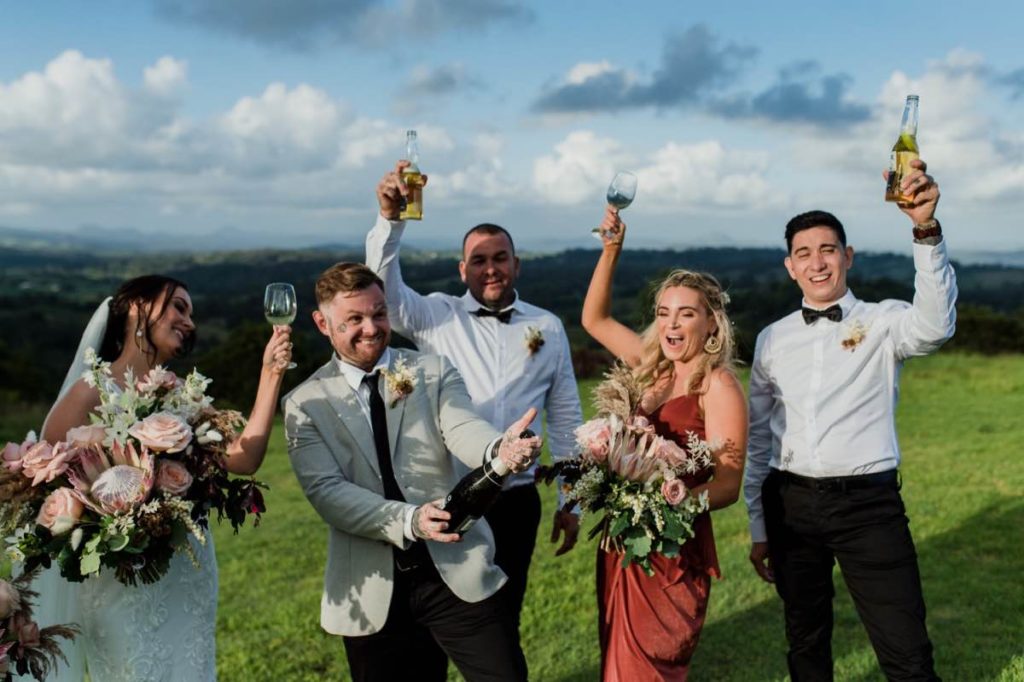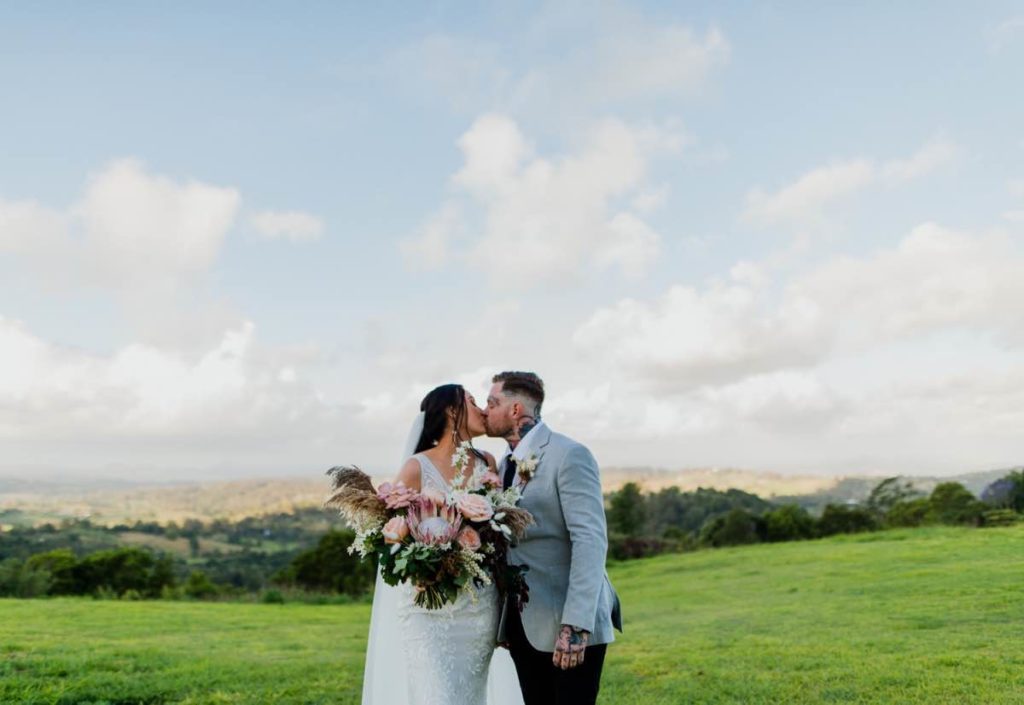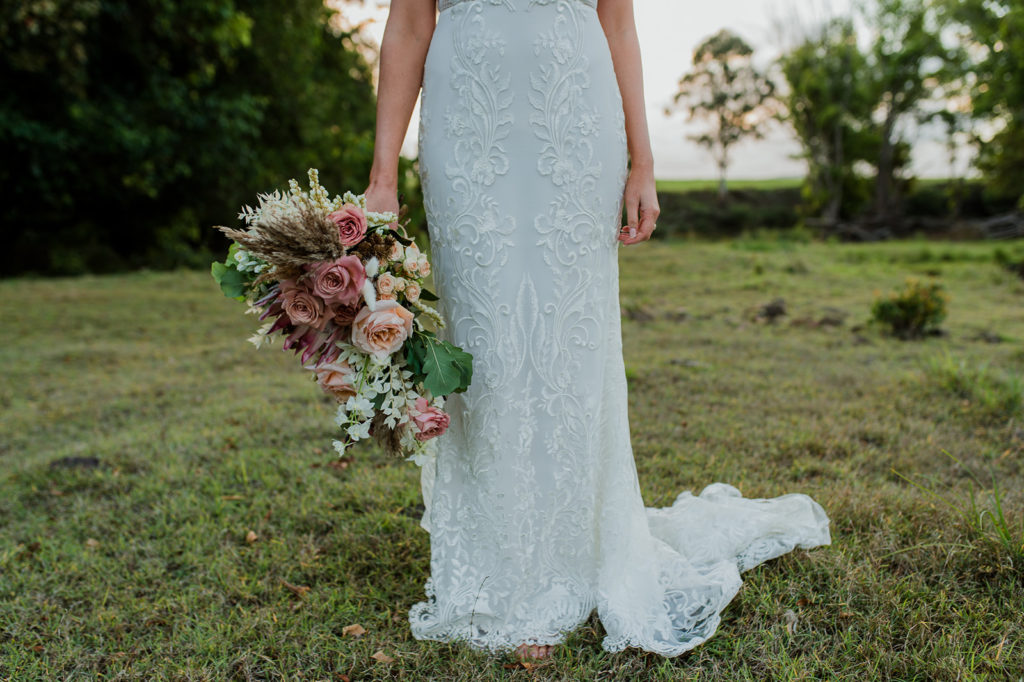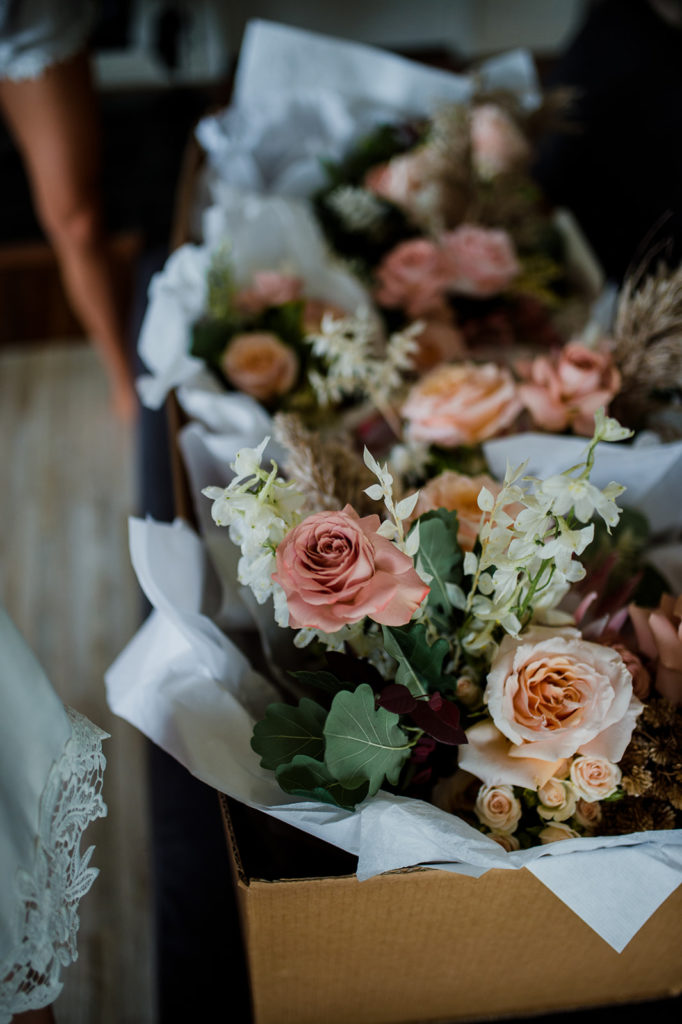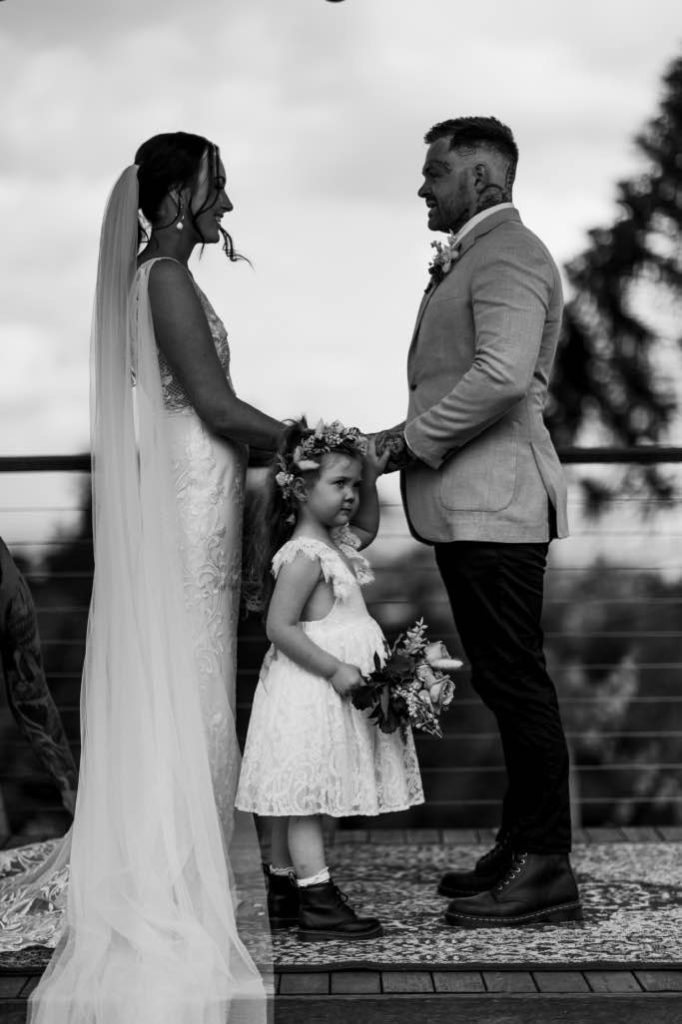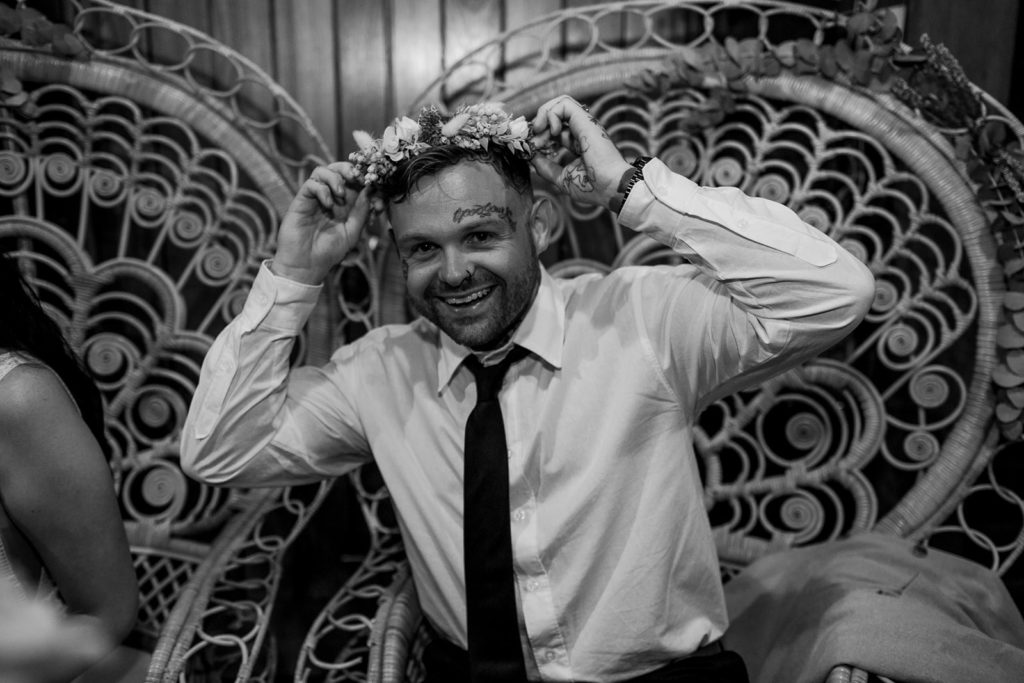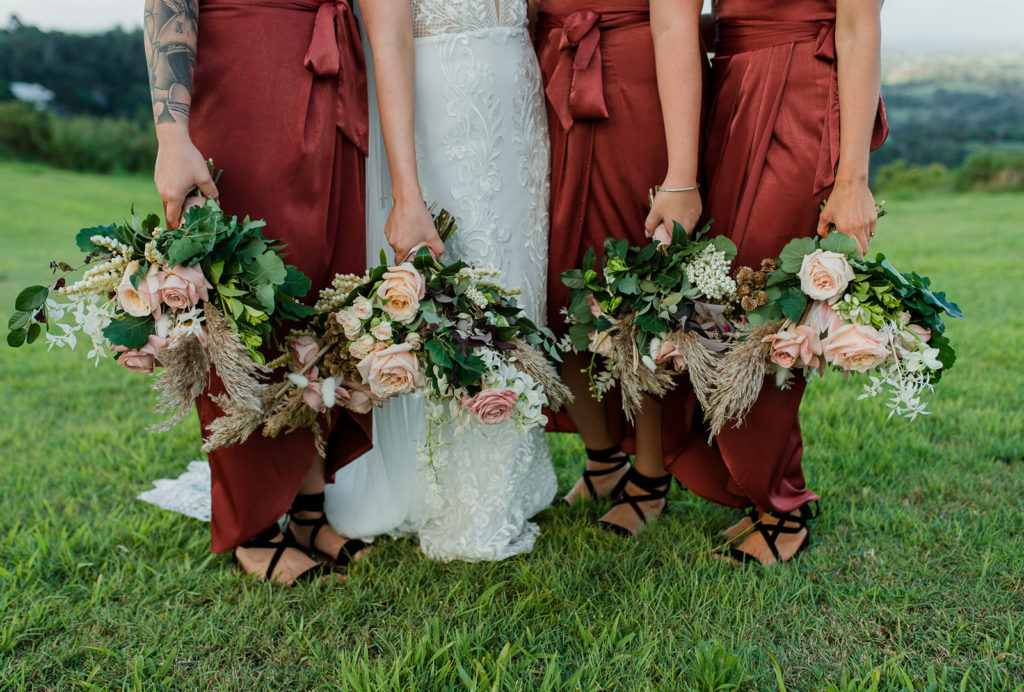 Real Wedding of Rhianna and James
Soft and feminine florals with boho styling for this gorgeous couple, who were married outside (despite the weather trying to persuade them otherwise) at Flaxton Gardens. The reception and party continued festival style at Obi Obi Hall.
Date NOVEMBER 2019 | Photographer GRAHAM MURRAY | Venues FLAXTON GARDENS (ceremony) OBI OBI HALL (reception)