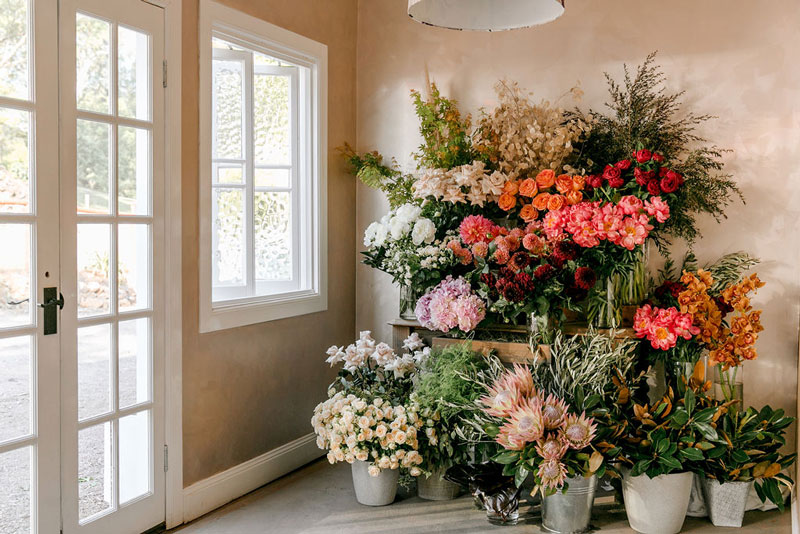 We take inspiration from cottage gardens and love the way flowers have their own little 'voice' and design in mind so that each bloom can sing in harmony with each other, creating floral designs with ethereal grace and delicate movement.
Every wedding we work on is special and our style can best be described as effortlessly feminine and romantic with a modern edge.
You can find us down a quaint laneway on a private property in Perwillowen at the foothills of the beautiful Sunshine Coast hinterland where our ambient and homely studio is always full of inspiring vessels, vases and buckets of flowers to catch your eye, should you decide to visit us.
We would love to create your perfect wedding day florals!