BUDGETING FOR FLORALS
HOW MUCH DO YOU NEED
AND WHY IT IS SO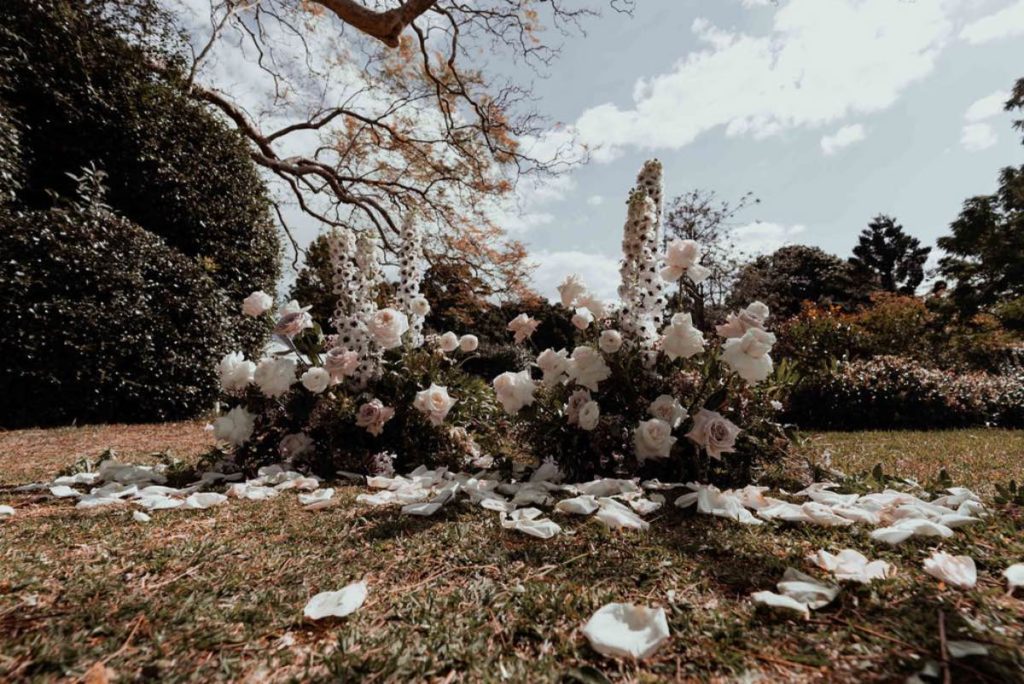 What budget to allocate to your wedding flowers and why they cost what they do.

Recently I posted questions on my Instagram stories asking about how you felt when you received your wedding floral quote from your florist and if the total price freaked you out. About 70% of you said yes, and that kind of shocked me as I thought that after our brides read our price guide they would have a fair idea of what to expect with their quote. For anyone who has had the Willow Bud experience with their wedding flowers, they would know that my team and I go above and beyond for our clients and our couples say we are worth every penny. Our clients see the value in the florals that we produce and huge hours that we do to bring their vision to life, and are happy to accept the quoted price offered.

So I thought that I would write a detailed blog to be as transparent as possible for you to help you with your wedding planning research with what a realistic budget for your wedding flowers.

OK, I get it, weddings ARE expensive, you are investing a lot of time and money into one of the most incredible days of your life. Not only that, you are probably saving for your first home or already have a mortgage, some of you might already have a young family. In saying that you do need to be realistic as to what your budget can afford. You are asking many small businesses also with young families and bills to pay to give up their weekend – almost every weekend of the year (as well being on call all week preparing for your wedding and being available to answer all of your questions) and offer bespoke services for your special day. We are not in the wedding industry to get rich, we do this gig because we genuinely love what we do and love the journey and connection we have with our brides from the first point of contact to seeing the wedding photos after the honeymoon.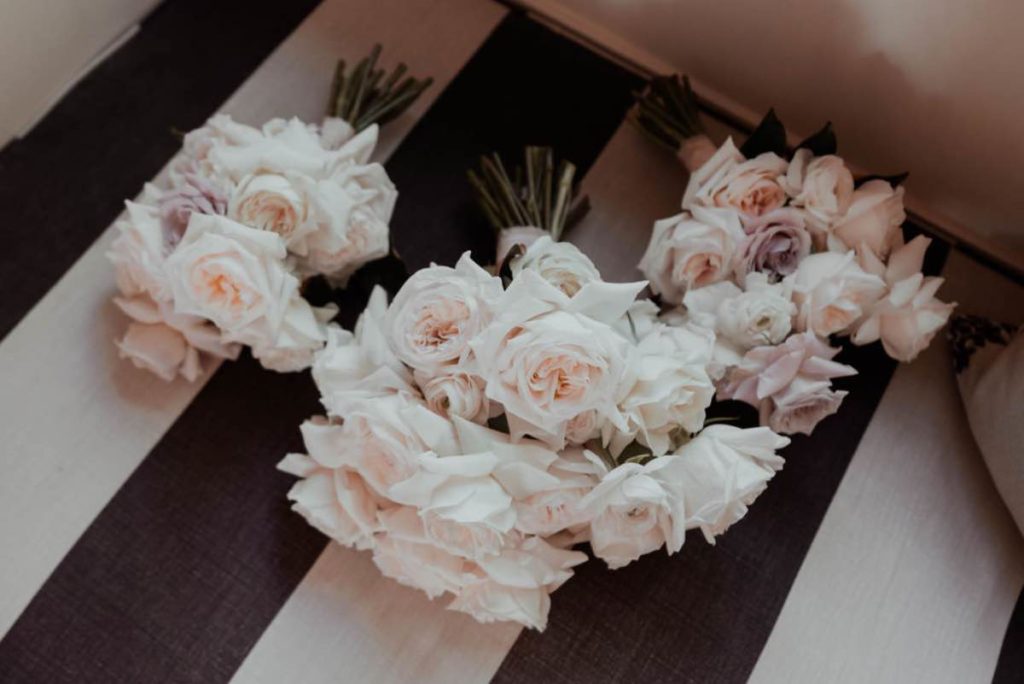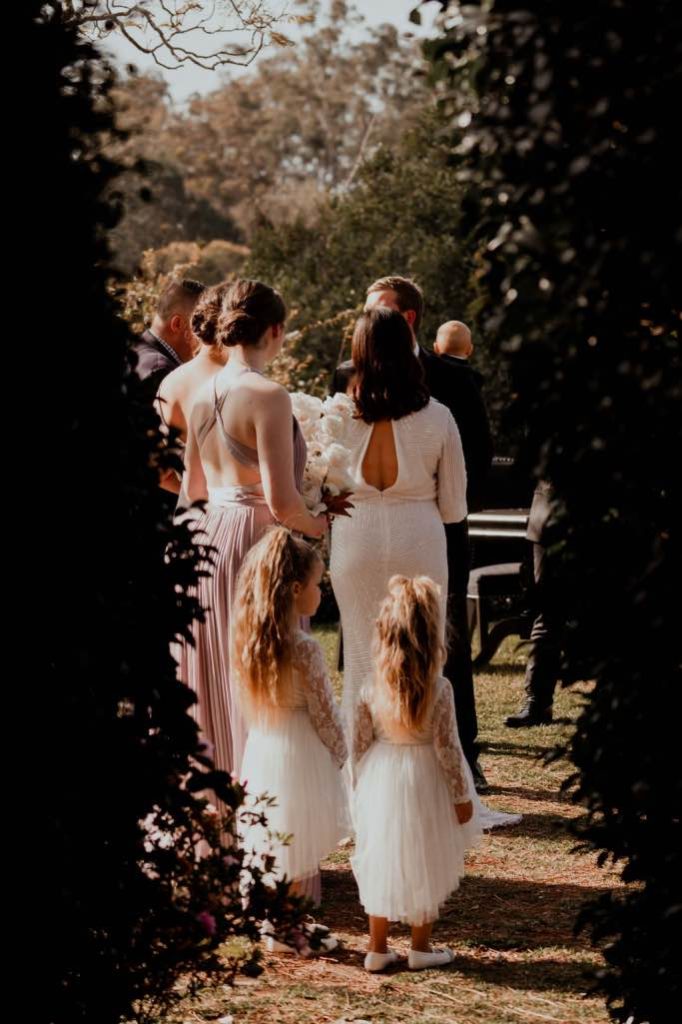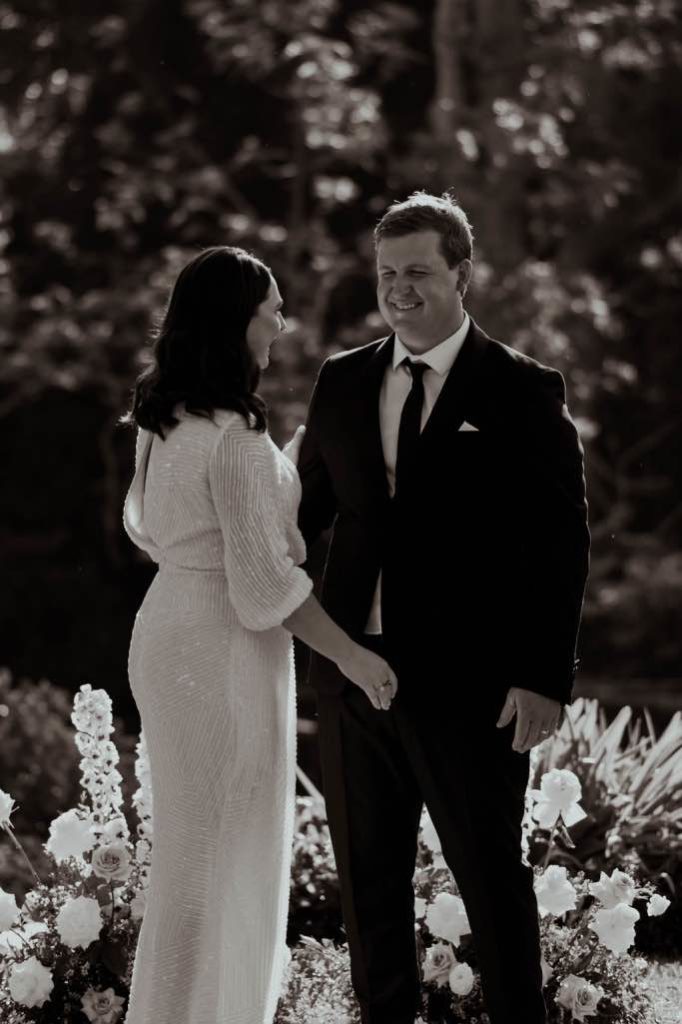 General rule - allow 10-15% of your wedding budget for flowers.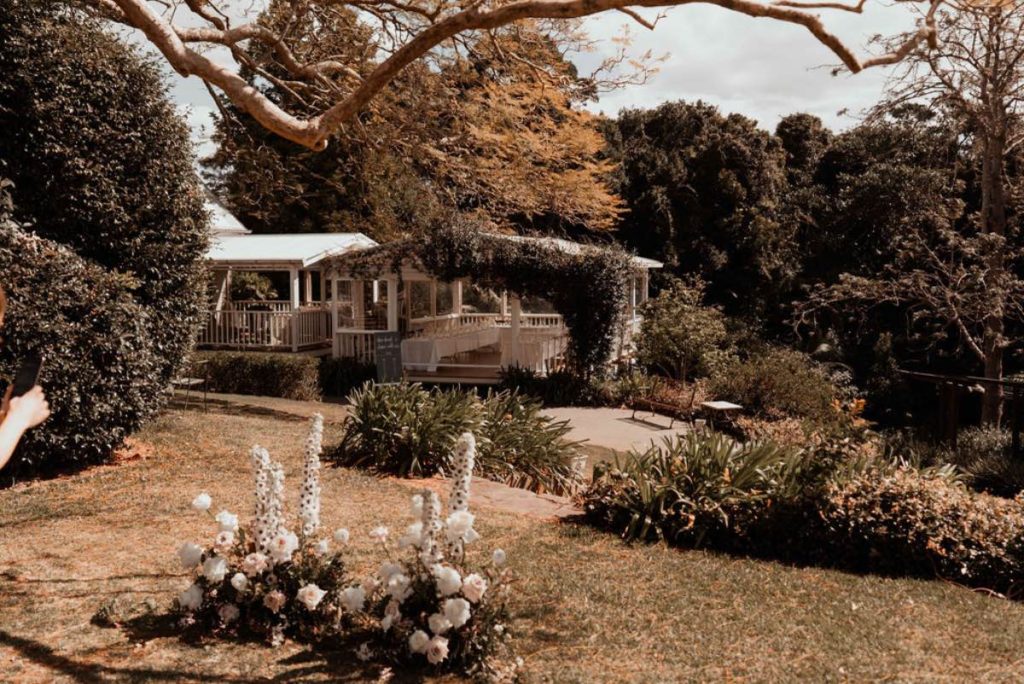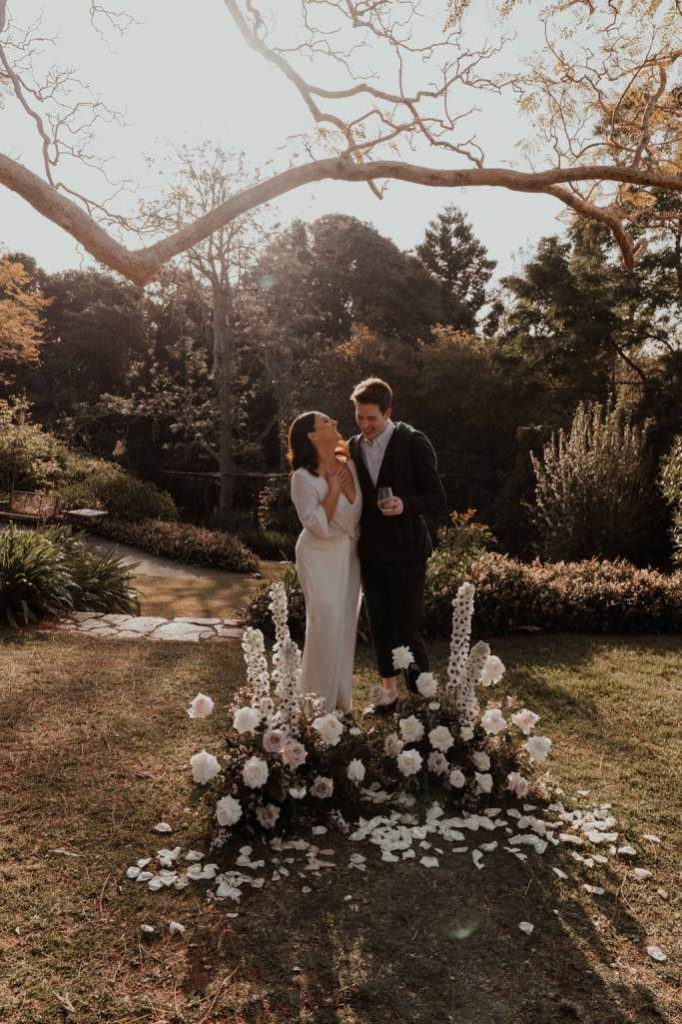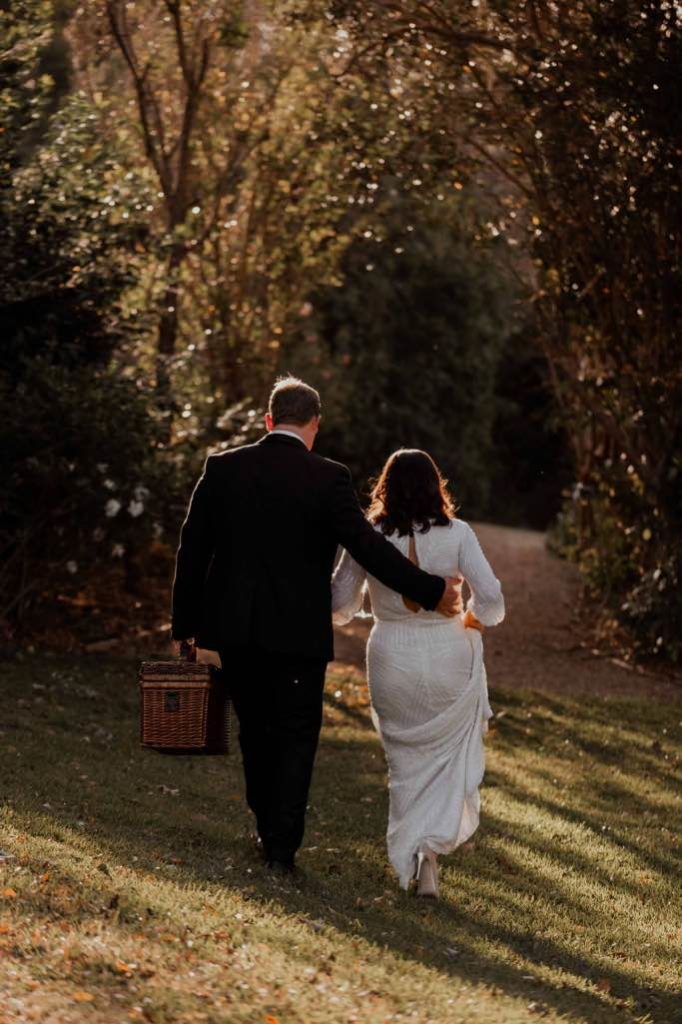 If you are unsure about how much to allocate for wedding flowers, I always suggest to brides to allow 10-15% of their overall wedding budget to flowers- they are after all a major element to your wedding day. Wedding flowers really do set the mood of your wedding, they are an expression of you as a couple, thoughtful floral designs bring life and joy to your wedding day and create everlasting memories, your floral styling will be in your photos forever too.
If you cannot afford to allocate 10-15% of your budget to wedding flowers I have written a blog on how you can maximise your budget HERE. As a couple, you need to work out what floral elements are important to you both and what you are happy to cut away- (if you are unsure what elements will have the most impact we can run by the idea when we meet up). And, you also have to understand that your budget will have to match your vision, as much as I want to create a $5,000 wedding floral design for $1,000 it is simply impossible.
So for instance, if your overall wedding budget is $40,000, a realistic budget to set aside for floral design would be between $4-$6K. Our average couple spends around $4,000 with us and our full floral styling starts at $2,000, a bespoke bridal party only wedding flower packages have a minimum of $1,000 and can be collected from the studio in the morning of your wedding.
Now, this may seem like a massive amount of money to spend and yes, it is. In saying that though we do not compromise in the quality of your wedding flowers, we offer exceptional communication and service as we know how stressful juggling life and wedding planning is- we unofficially become your support and cheer squad throughout the process because we genuinely care and want the best outcome for you. We also select the most interesting and beautiful blooms available and spend time planning the designs- we don't just get a colour palette and that's it, we explore textures, shape, form, shades to make sure that your florals are perfect for your day. We also spend time creating mood boards, conduct face to face consultations and are always there for our clients, we guide our brides. We liaise with numerous wholesale suppliers with flower ordering and also correspond with your planner, stylist, venue, cake maker, cater and photographer to make sure that all of the timings on the day is perfect for your timeline so that everything is perfect. The benefit of this is a streamlined service so you will have a stressfree experience and trust knowing that your expectations will not only be met, but exceeded.
Over the past 7 years, we have worked on over 850 weddings on the Sunshine Coast from full-on luxurious events to intimate weddings. We can work with any realistic budget- if you are honest with us with what you can afford, we will find ways to get the best bang for your buck for you. We have the experience and confidence in executing your wedding florals that the new wave of new and Instagram pretty florists may perhaps lack, its your wedding day- you have to make the decision to risk it or not? We have a strong team so if one of us ever got sick, you have the peace of mind that our team will still be there. We also source your wedding flowers from multiple suppliers from local farms, Brisbane, Sydney and Melbourne. Wednesday mornings typically start at 3 am for a trip to Brisbane for me as I personally hand select each floral element that goes into your designs, by the time my Wednesday is over, it is often 8 pm at night after all the emails are done- that is a 17 hour day. Then there is the actual creating of the florals, the delivery and installation and then the pack down at the end of the night or the following day- I touched on this in a blog HERE , HERE and HERE.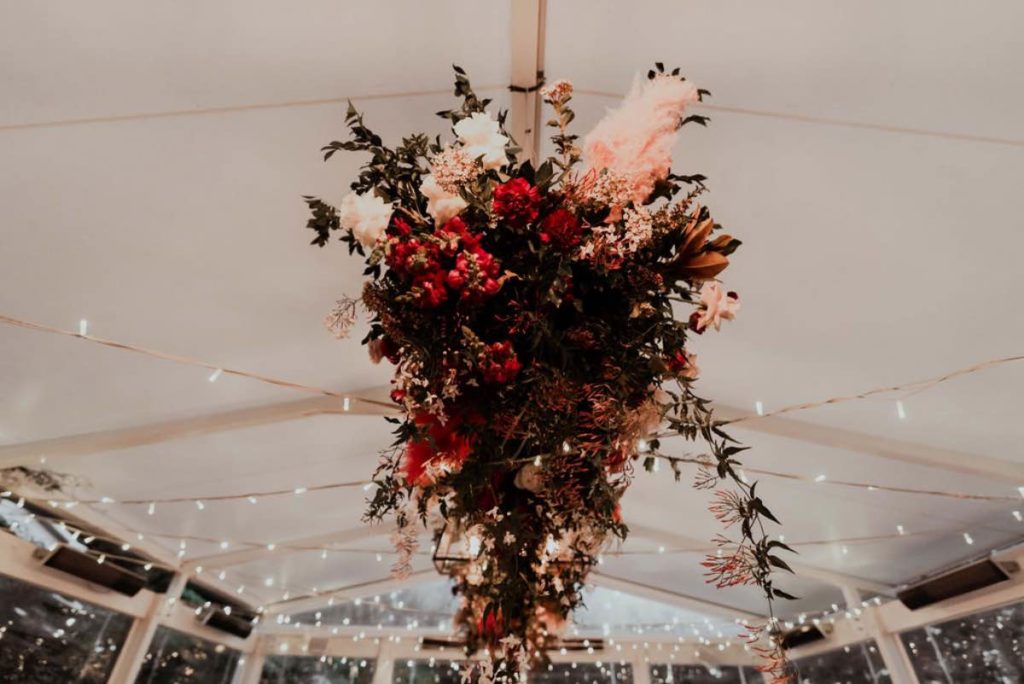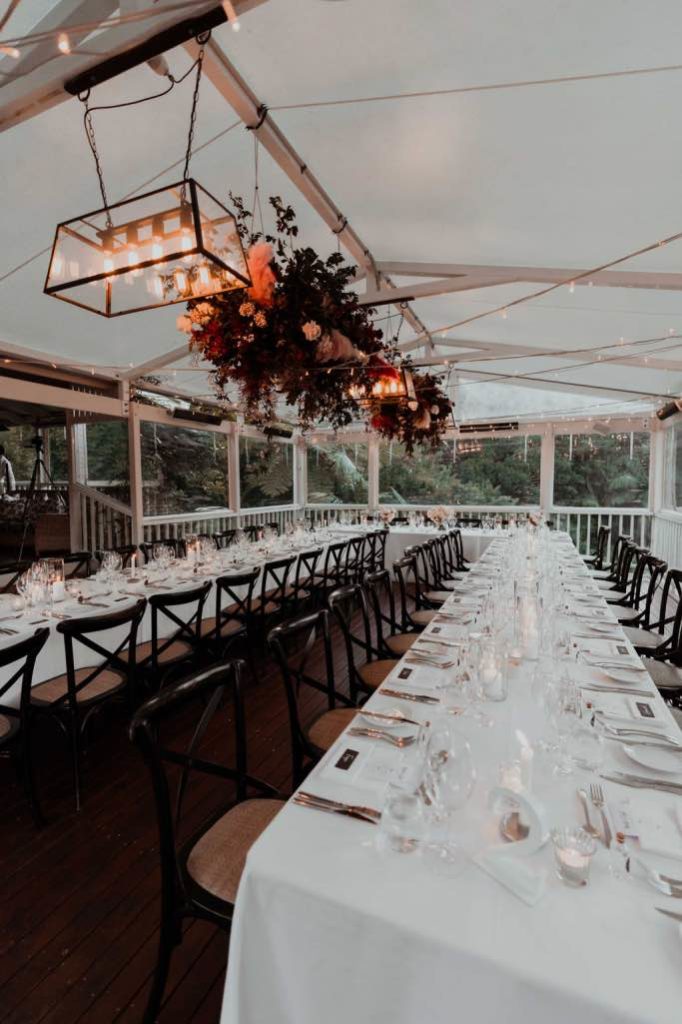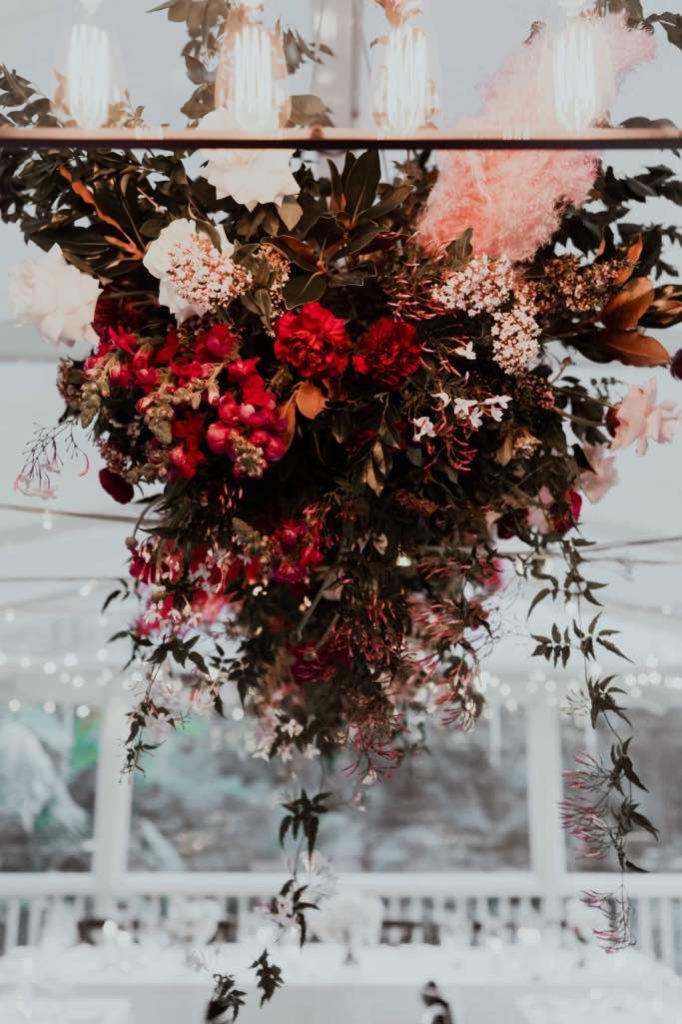 There are also some hard costs that we cannot cut corners on to cheapen the price of your quote and that includes the following:
– Flowers and foliage- yes we can tweak a design and sub for more affordable blooms, but we will never compromise of the quality of your bloom, ever. In our climate, it is not worth it.
– Staff wages and Superannuation- we only hire fully qualified and experienced florists, for me, I know how hard my team works and I pay above award rate as they are worth it. The floristry industry is rife with businesses not paying staff right with underpaying and not paying penalty rates, but that is not how we roll.
– Transportation costs- hello petrol, rego and insurance is a rip-off but it's unavoidable yet essential to get your flowers to you!
– Sundries- foam, wires, tape, installations frames and arbours, plus all the pretty vases all cost money.
– Overheads such as power bills (ummmmm cold room and fridges are not cheap to run!) as well as accounting, book keeping, advertising, and website maintenance costs.
– My time- I really value my time and I know my worth, I have spent years refining my craft and my creativity will be an asset to your wedding day. As much as I love weddings I cannot work for free especially when I pull massive hours round the clock and spend so much time away from my own family.
So if you decide to compare quotes with your wedding flowers, please compare apples with apples, for instance, there are SO many rose varieties varying in prices from $5 a stem to $17 a stem, a rose simply is not a rose. Please know that we itemise each flower into your quote with consideration and care- we don't just put the cheapest flower variety in the design to 'win' a quote, we add the best flower to suit your design. For the bride just starting their planning journey, it is easy to look at the bottom dollar on the quote thinking it is a fair comparison and go with the cheaper option as that naturally seems like the 'right' thing to do. I urge you, that if the quote you receive from us is higher than expected but still love our work, please let us know, we are more than happy to revise the quote by swapping some flowers or scaling back in an element or two so you can have the Willow Bud experience at your wedding
I hope that this blog post was helpful to you in getting to know us a bit more and to understand that we are not here to rip you off but to simply create dream wedding flowers and earn an honest living at the same time.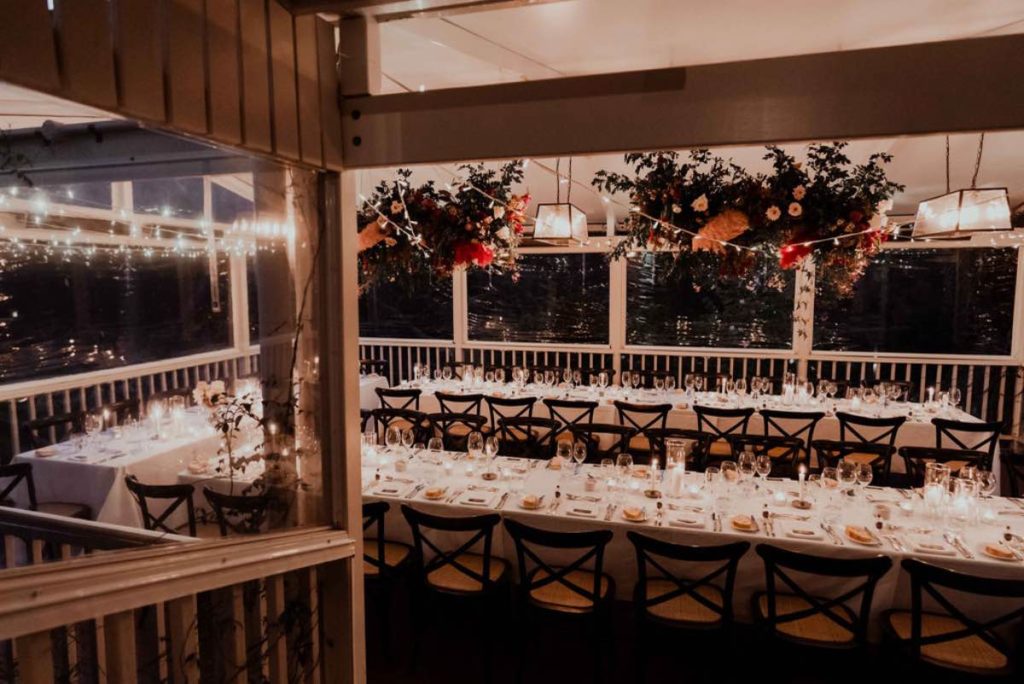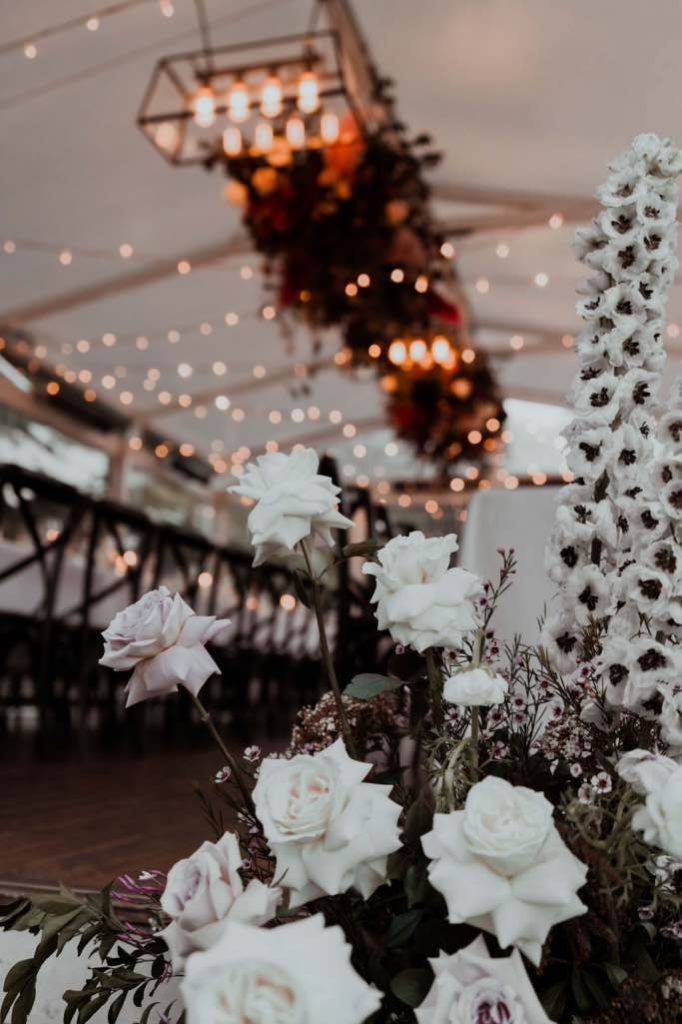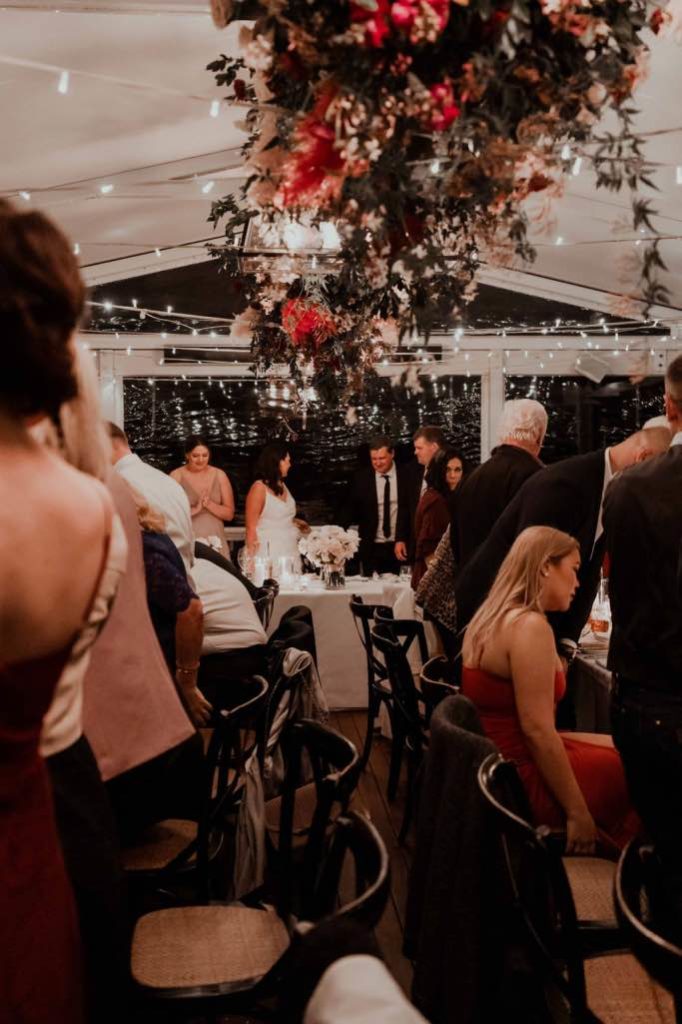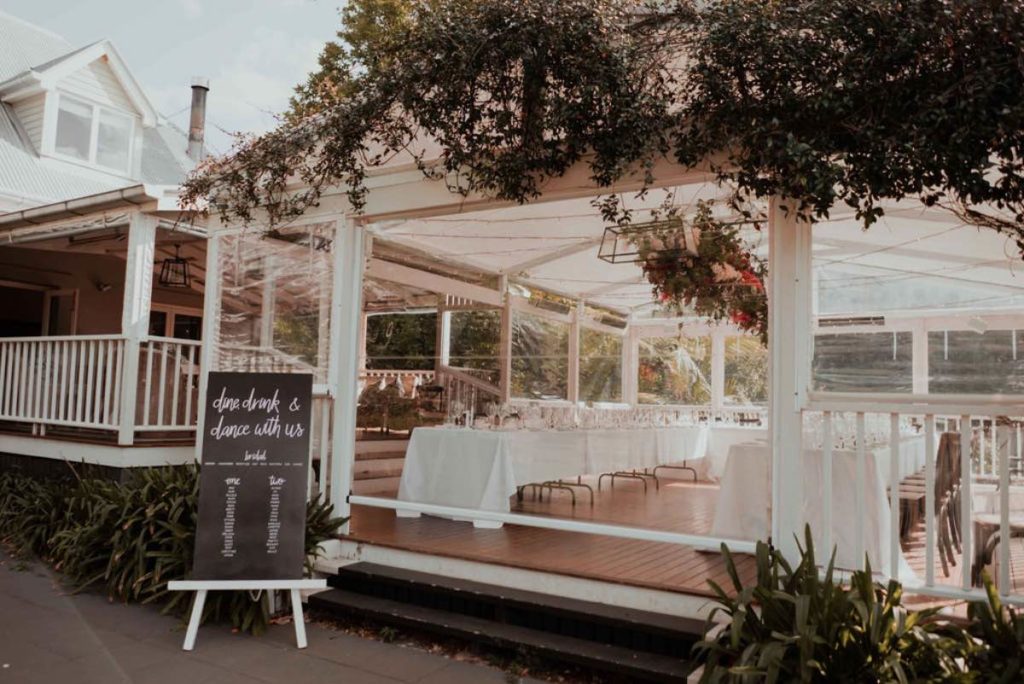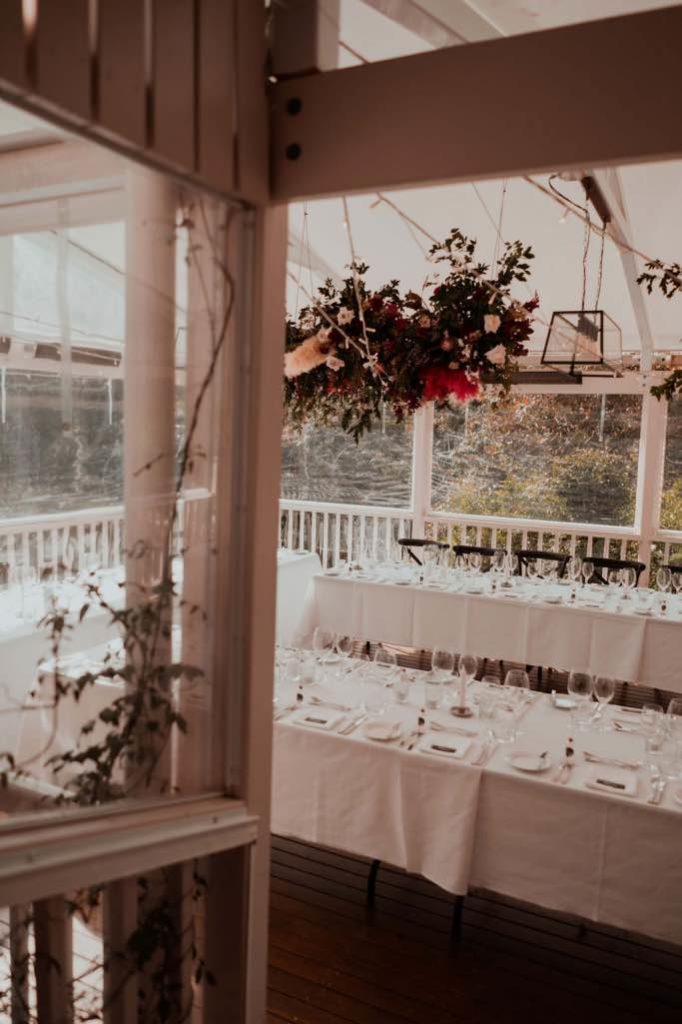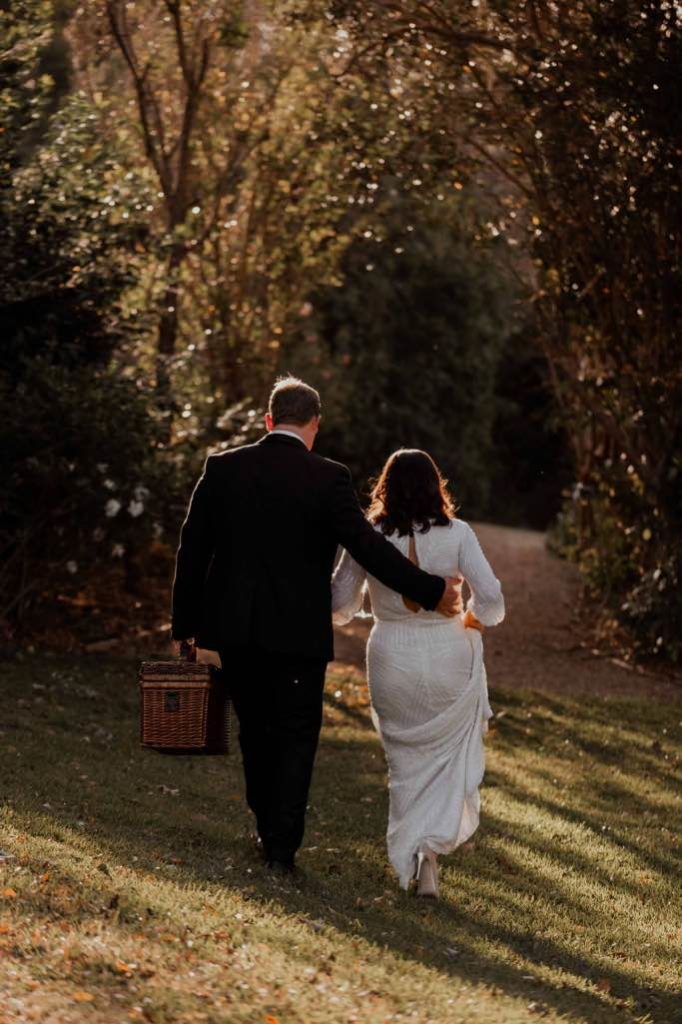 Photography THE LOST AND THE WILD | Venue SPICERS CLOVELLY ESTATE | Date AUGUST 2019 | Stylist LOVEBIRD WEDDINGS
Photos from this blog are from the stunning real wedding of Cait and Mick at one of our favourite venues, Spicers Clovelly Estate in Montville. We love coming here as the space is already beautiful, we are just adding the cherry on top! A modern dreamy design and palette to work with and a stunning selection of big lush roses including O'Hara, Icebreaker and the bridesmaids included a mauve rose to tie in with their gowns. Cait and Mick chose a simple garden-hedge-styled floral nest design at the ceremony. This was later transferred to the reception as an entrance arrangement and lounge area. It was such an intimate and special space to be married within. Once at the reception on the library deck, all eyes were on the fabulous hanging installation. The couple decided to create this as the feature of the room, moving their budget around to allow for minimal styling on the tables and maximum wow for the install! This gave the candles and styling by Lovebird weddings plenty of room to sing and shine. We added some rich burgundy and pink tones in the reception space in contrast to the soft and light design of the ceremony.