WHAT WE OFFER…
FLORAL DESIGN SERVICES
WHICH TO CHOOSE?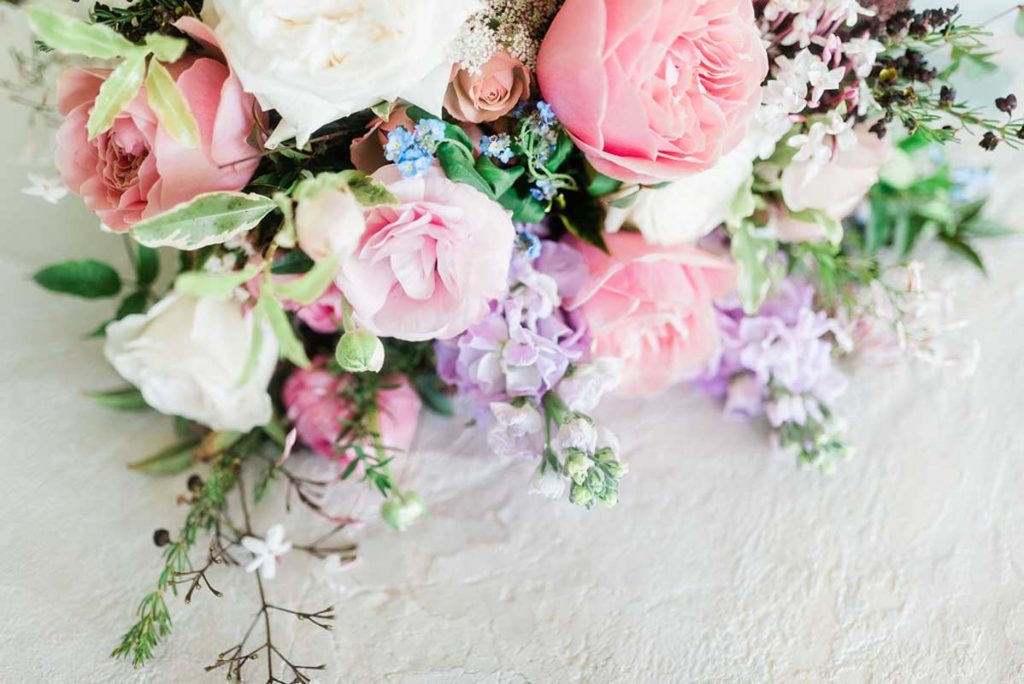 At Willow Bud we offer three different levels of design and styling services. Which are outlined in the WHAT WE DO section of our website. But I thought we might delve a little deeper into this options and show you what you get with these services.
What all our couples get regardless of service choice:
Our attention- we listen to what florals you want, don't want or the feeling you want to create.
Our care- no matter the size of your wedding, budget or florals. We want you to have the best you can possibly can. We put our love of florals into each design and really want the very best for all our couples.
The little things – all our bouquets, buttonholes, corsages and crowns are finished with beautifully matched hand dyed silk ribbons.
Quality – we only use the best quality blooms available for your day.
Transport – all our designs are carefully packed, treated and sealed with the best care and made to be safe to transport to you by us or your designated courier.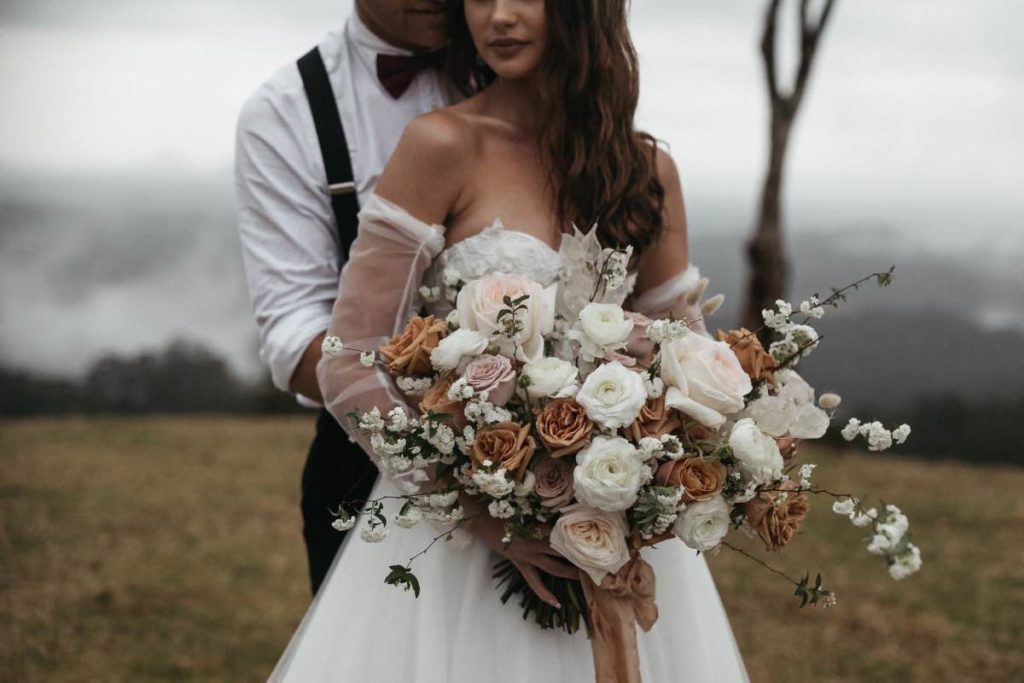 BRIDAL PARTY BLOOMS
This is the ideal option if your venue includes reception and ceremony florals, but you have been checking our instagram and daydreaming of having a Willow Bud bouquet for your wedding day. Or you are keeping things simple but want something special for you and your bridal party.
We will guide and assist you with colour choice, design and options available with this service. We can create bouquets, buttonholes, corsages, florals for attendants and cake florals. This includes a one hour consultation via phone or in the studio.
This option is Pick Up only from our studio in Perwillowen, we recommend pick up on the morning of your wedding day by a friend or family member. Your florals are carefully packaged in a large box with ample soft and pillowy packing, with a small water source to keep them safe and happy for their trip.
We can also organise for small arbour designs, sign florals and simple table florals to be pick up and self styled at your venue.
This offering is a minimum investment of $1250.
For some bridal bouquet inspiration – click here.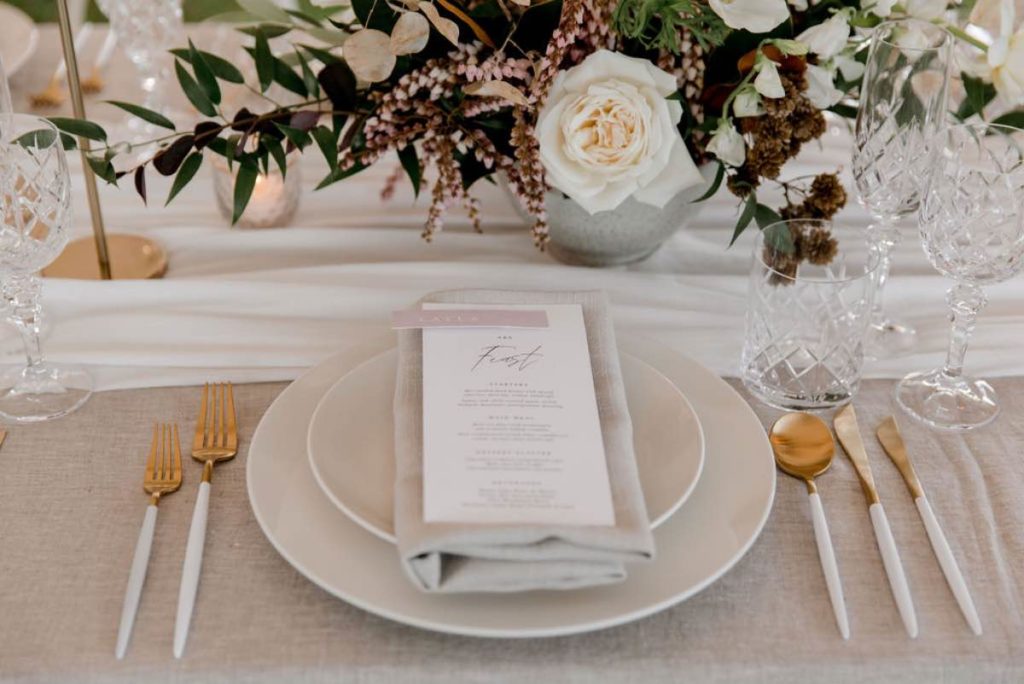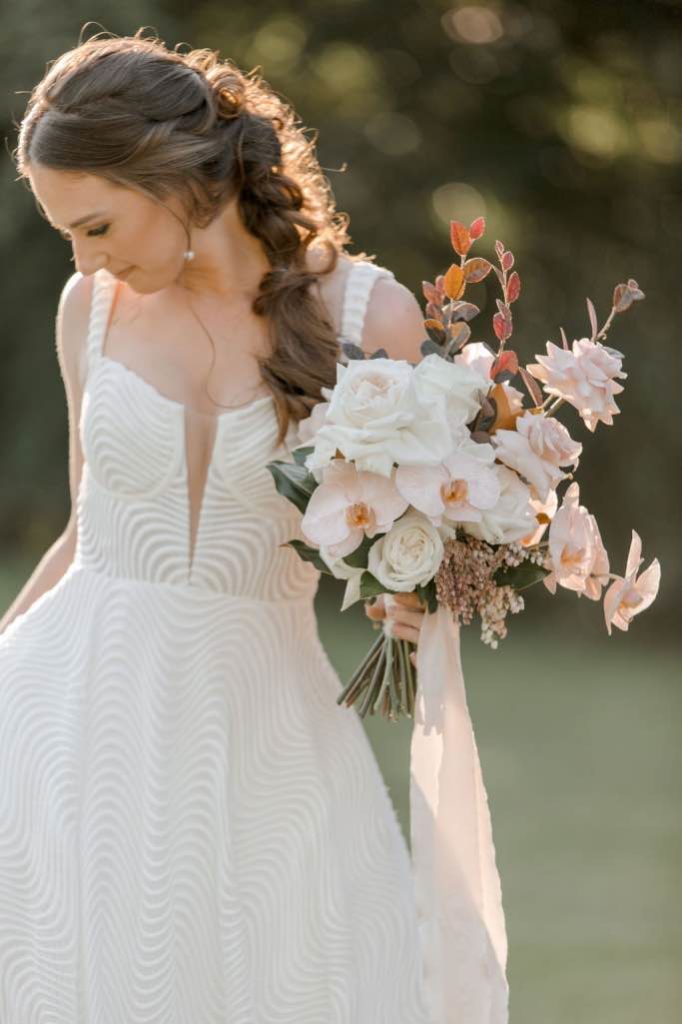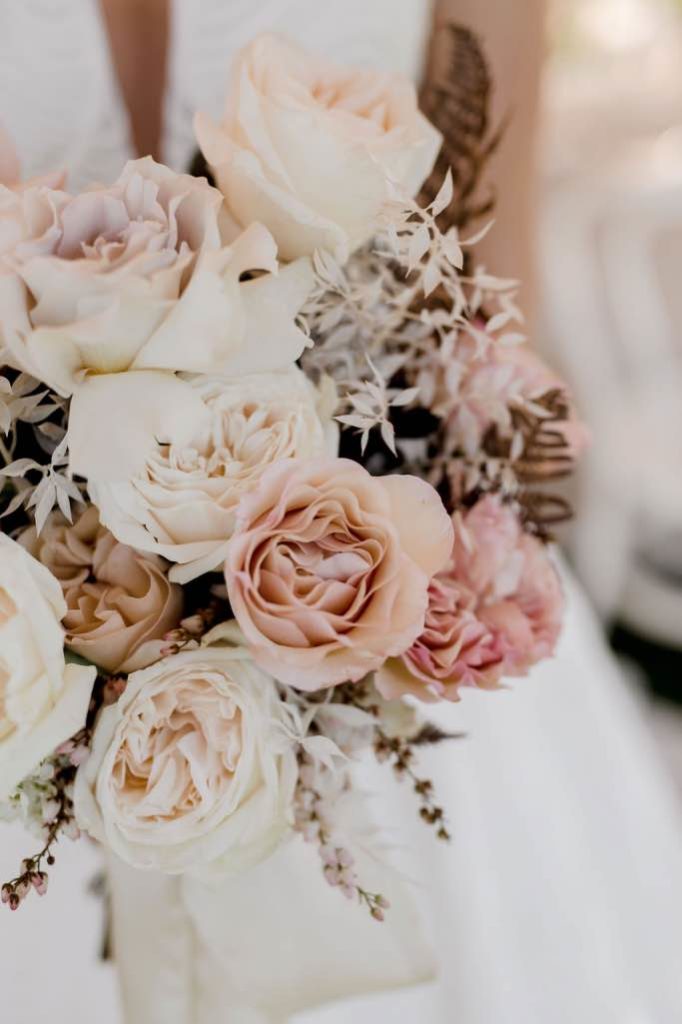 FULL-SERVICE FLORAL DESIGN. 
This option is perfect for couples who value the importance of flowers and the aesthetic they bring to their wedding. This is our most popular option – you love our work and want a professional that values the little details to make sure that every element is perfect on your wedding day. Our promise to you, we will only take on a limited workload and have the staff and resources to give our very best to each of our couples.
We work with you to conceptualise your floral design (bridal party, ceremony and reception) and oversee visual elements ensuring cohesiveness between styling and florals. We also have lots of contacts within the industry to if you need help finding that perfect element or vendor we can guide you in the right direction. We have years of experience working with the top venues on the Sunshine Coast as well as leading planners and stylists, this will assist in creating a visually timeless and stress-free experience.
With this offering we will outline your colour palette, appropriate flower choices and styling. This allows you to see how the colours and designs will work together and to pass on to any other vendors that might need to know of your choices, i.e. cake makers, stylists etc. At Willow Bud all our floral designs are bespoke and individual to you, so this is simply a guide to the colours and feel of your design.
You will receive complimentary hire of ceremony and reception vessels (vases, urns etc. –  excluding arbours and plinths unless part of the floral concept as stated in your quote)
You can keep in touch with us via email anytime, call us when you need and receive up to 2 studio consultations – although many of our couples are planning their wedding long distance and unlimited email, possible zoom and phone correspondence suits best and thats fine with us.
We safely package and deliver your bridal party florals to your accomodation, show you how to hold and look after your bouquets for the day. We then install and pack down your wedding ceremony and reception florals so everything will be perfect, you don't have to lift a finger and enjoy your day.
Minimum investment $3,000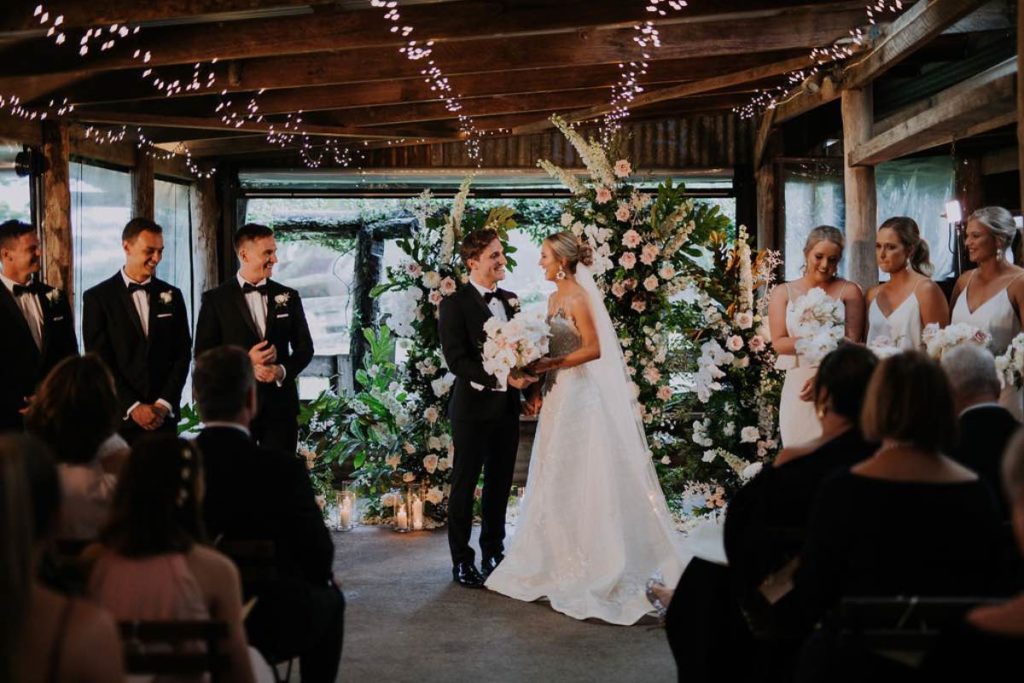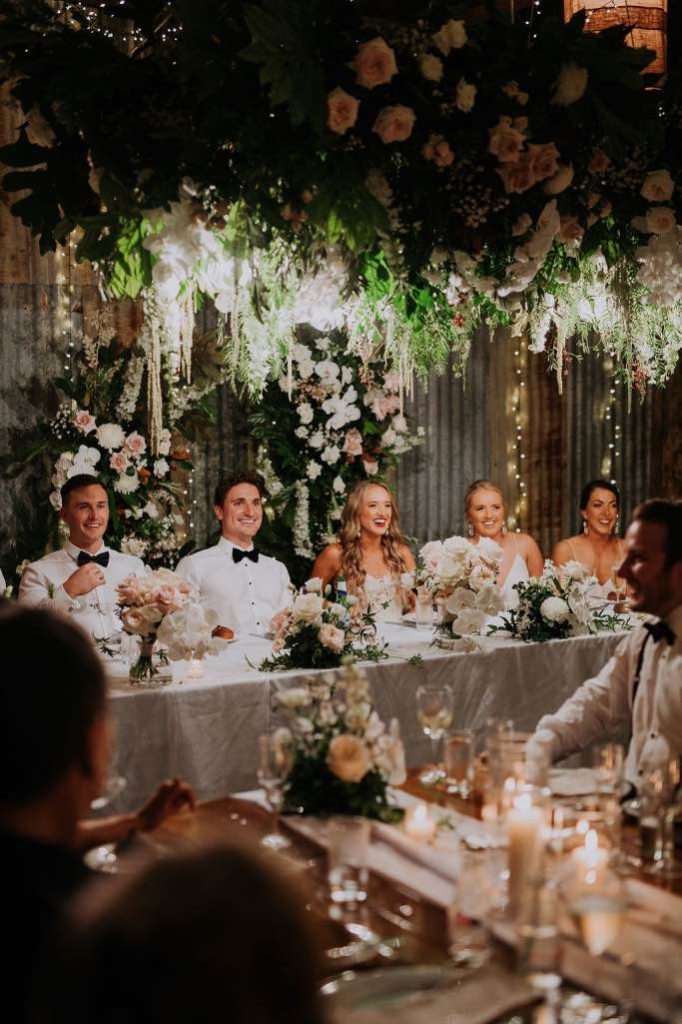 EXCLUSIVITY- THE ULTIMATE IN LUXURY FLORAL DESIGN.
This is the perfect choice if you LOVE flowers, you have dreamt of a floral wonderland for your wedding or you just love the opulence of full floral styling, then our full-day exclusivity is the only option for you. We are the only wedding and events floral design studio on the Sunshine Coast to offer this exclusive service. We only offer a few dates per year for this service so the first in is always the best dressed. We will only book your wedding on your date so you have the peace of mind that all our focus and attention is on your wedding day. We treat these weddings like our own, we care if there is a candle out of place, we will straighten a runner and move a fork so its just right.
When you choose the exclusive date service, we guide you throughout the planning process from colour palette selection, floral and foliage combinations, bespoke design concepts, vase and vessel selection, the mood, vibe and the overall concept of your floral vision. We will work alongside your stylist and venue behind the scenes for seamless and smooth planning and installation on your wedding day. Your experience with us will be fun, relaxed, personable and professional- we really listen to what our brides want we always deliver perfection.
We provide you with in-depth imagery so that you know that we are on the same page. We will keep you updated and up to 2 face to face consultations, 1 site visit walkthrough, unlimited email and phone correspondence. We can skype, facetime, text or email – whatever suits you to keep in touch and let us know any ideas or thoughts you might have. You will also have access and complimentary hire of our exclusive vessels from our studio to enhance your floral designs for your ceremony and reception.
On the day of your wedding, we will safely package and box up your bouquets, give you all the top tips on best ways to hold and display your bouquet and get the most of your designs for photographs, We will be onsite to deliver and install your designs. We will transfer and pack down your bespoke wedding flowers so that every petal is perfect and nothing is amiss. If the weather is becoming an issue we will walk you through your options and make sure your alternative design/placement is a lovely as if it were your first option. When we pack down, we also gift wrap your florals where possible to give to your guests (or for you to take home) the next day. We can organise spare florals be delivered to a local nursing home if no-one is able to take florals with them.
For us to be part of your dream team, we require your minimum investment of $8,000.