EFFORTLESS BEAUTY AT MALENY
Spicers Tamarind, Maleny
Shae Estella Photography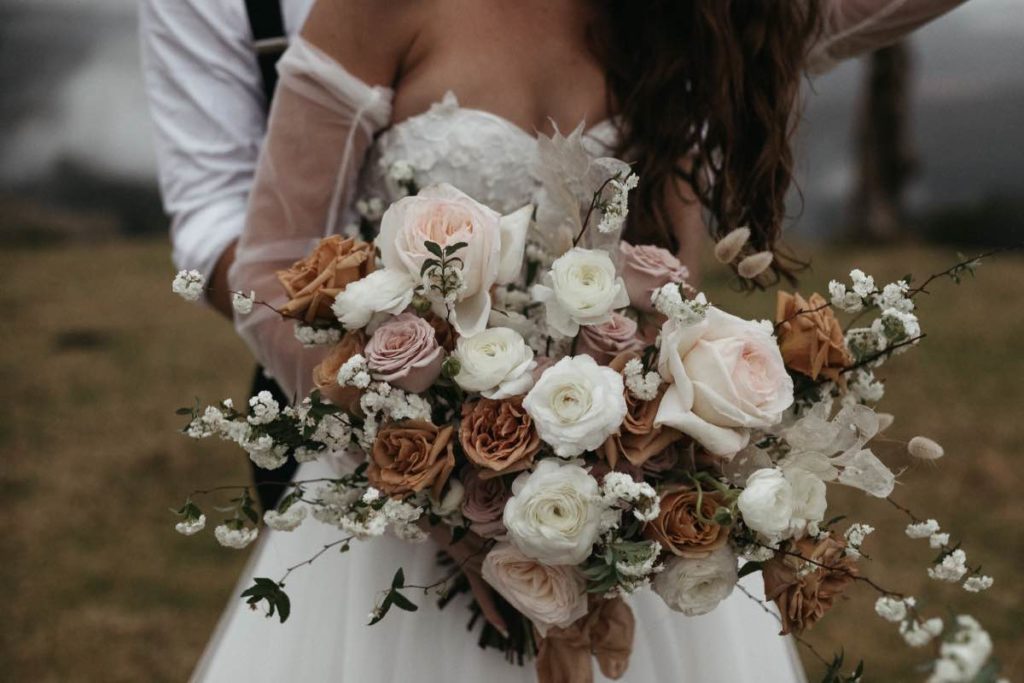 Ah Maleny, even in torrential rain and fog you are still beautiful! In this elopement styled shoot our gorgeous couple wander around the lush rainforest of Spicer's Tamarind and then to the famous One Tree Hill which is a quintessential photoshoot location for your wedding photography if you are planning a Sunshine Coast Hinterland wedding- the views over the Glasshouse Mountains are seriously breathtaking!
Dresses layered with floaty tulle and lace motif details were designed by LUV Bridal and Made with Love Bridal worked so beautifully with the landscape and our bountiful bouquet finished off with hand-dyed silk ribbons by The Coterie. Anthony's suit was supplied by Suits Direct.
Abbey's hair and makeup were by our favourites Erin Fedele Beauty and Makeup artistry and Sass & Niki Wedding Hair, we loved the natural look these artists created for the model.
Shae Estella Photography kicked ass on the shoot, the weather gods were not in her favour, however, the effortless vibe and relaxed feel of the shoot are just so beautiful. If you are lucky enough to get Shae to be your wedding photographer you are going to be in great hands, we love working with her!
The bouquet for this photoshoot was designed with our favourite colour combination moving forward for 2020 Sunshine Coast weddings. We used a combination of Toffee Roses, White O'Hara roses, Antique roses, Caramel Antike roses, Ranunculus, Lunaria and May Bush. To keep 'on trend' and I use that term lightly because we are all about a classic aesthetic we decided to not use foliage and incorporated some preserved Lunaria.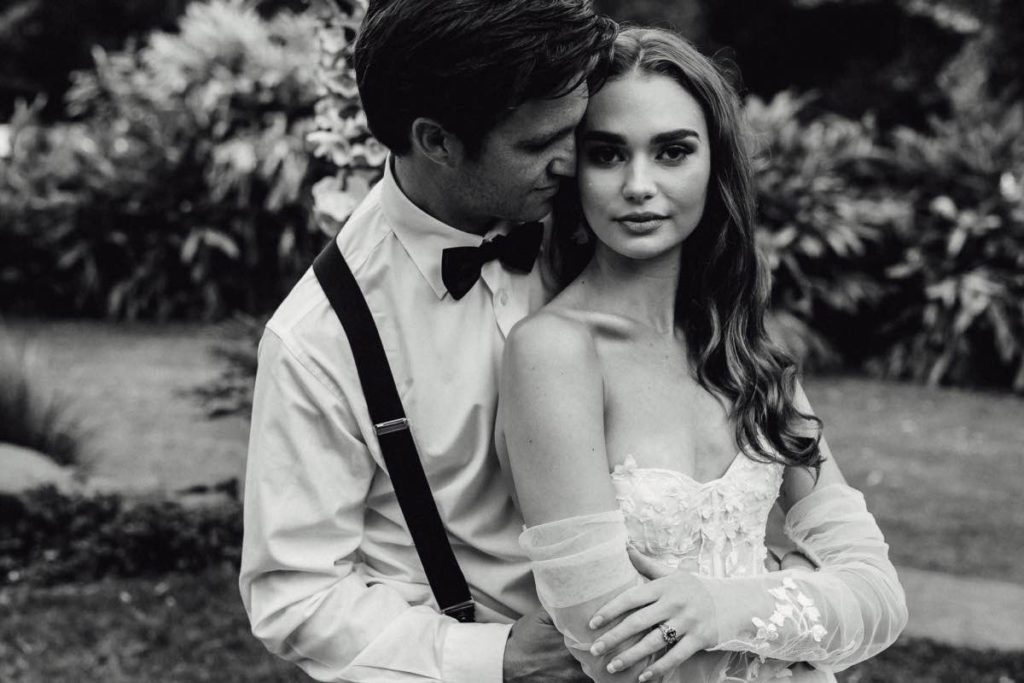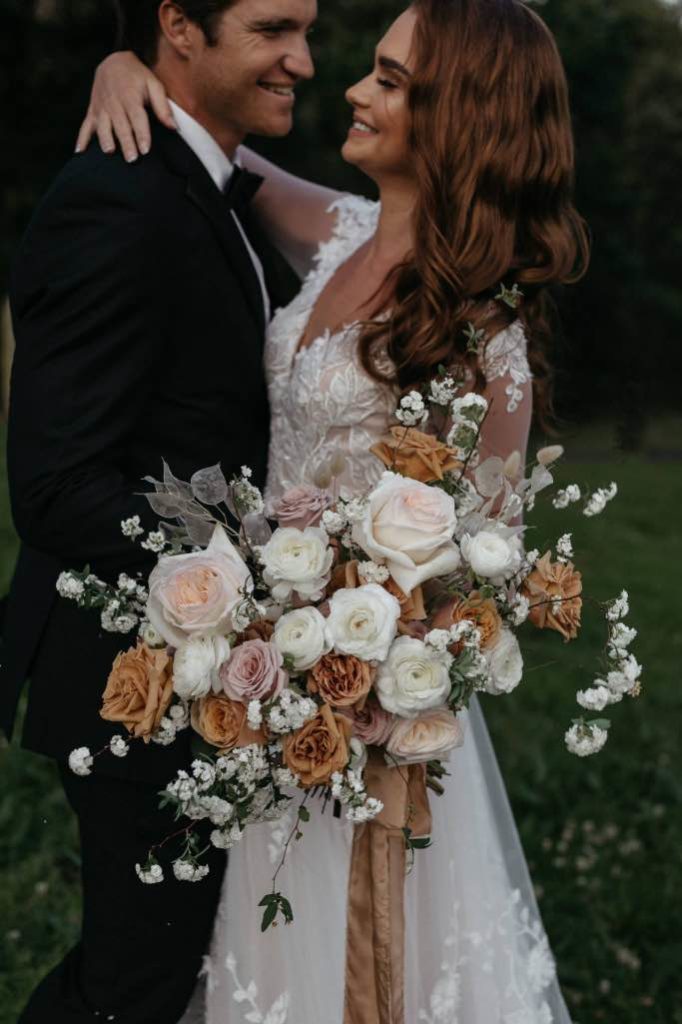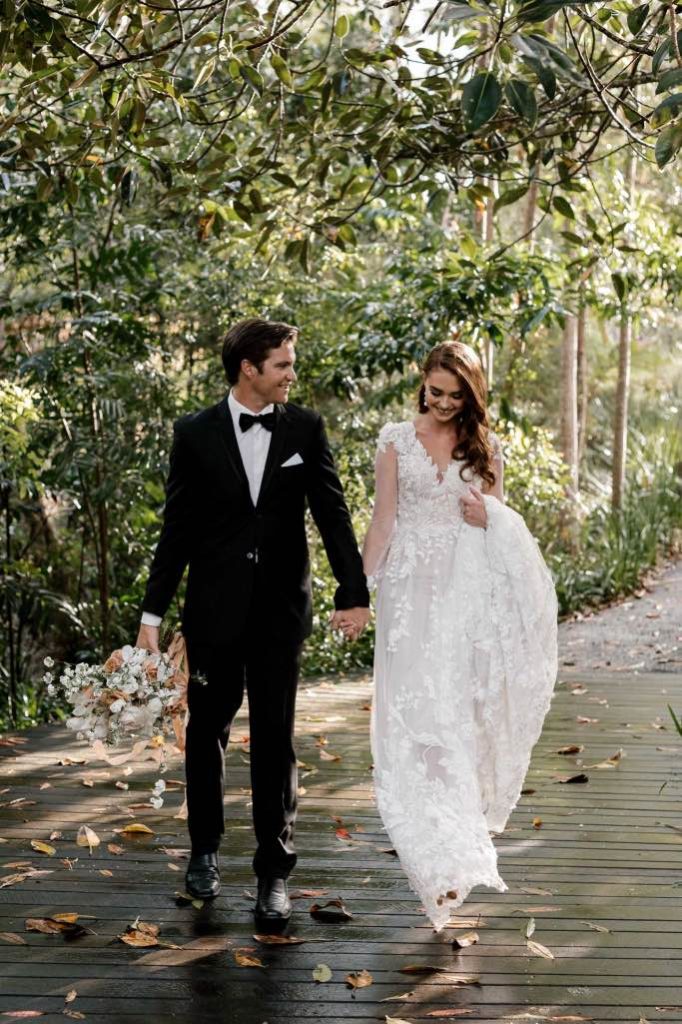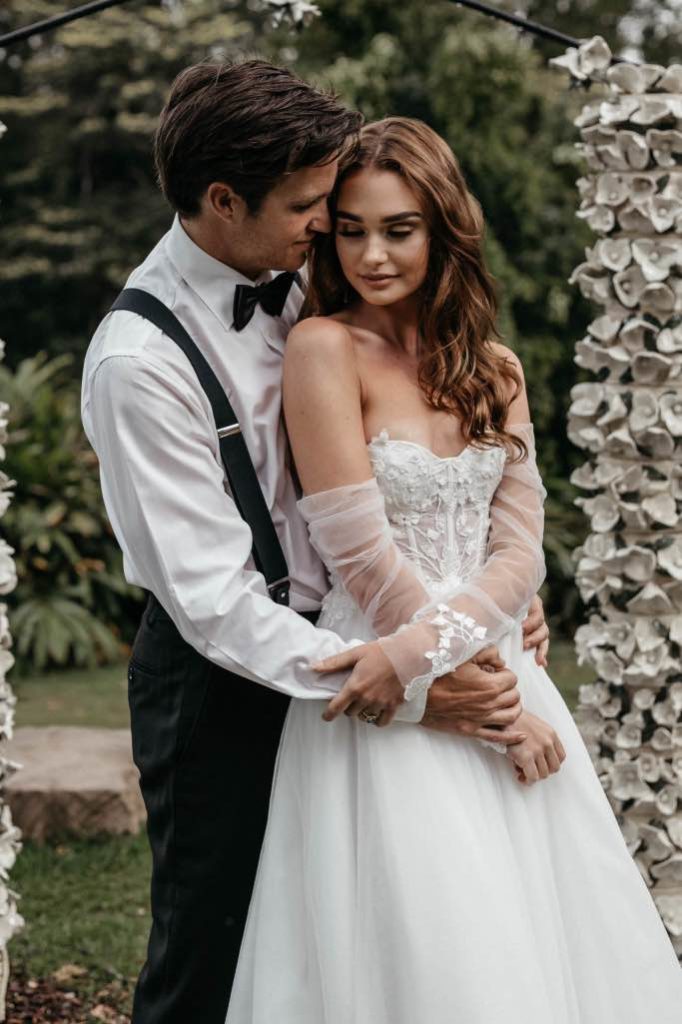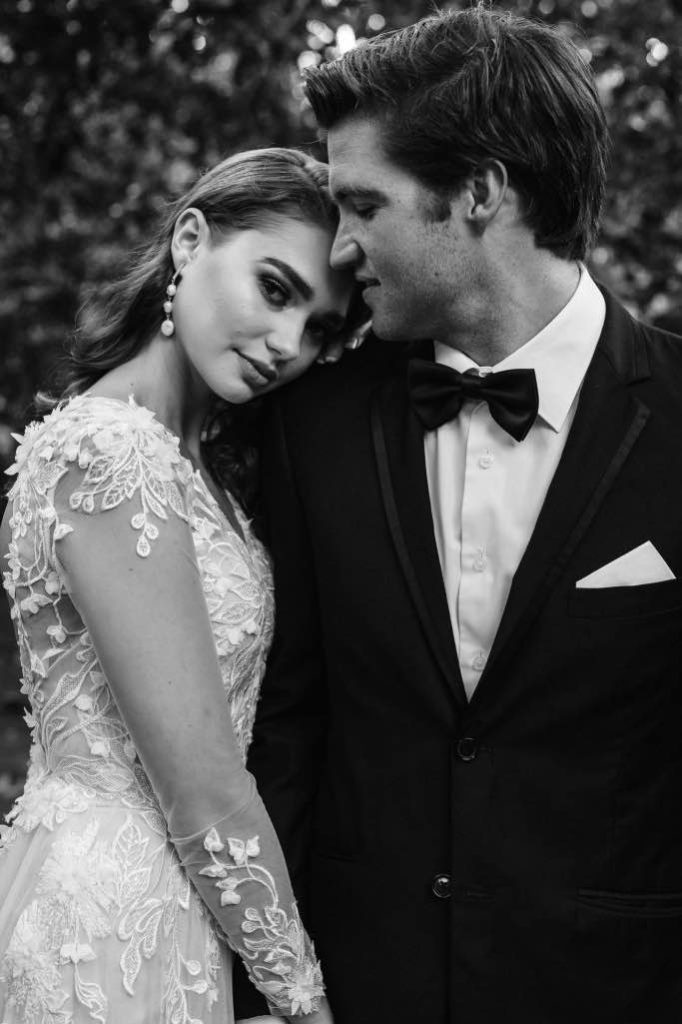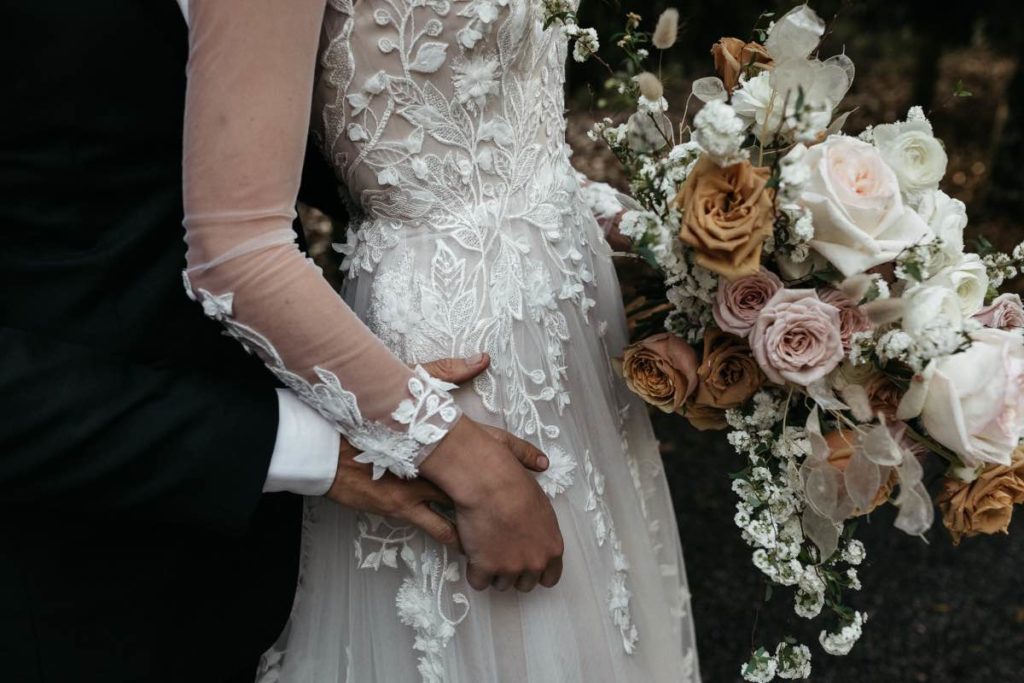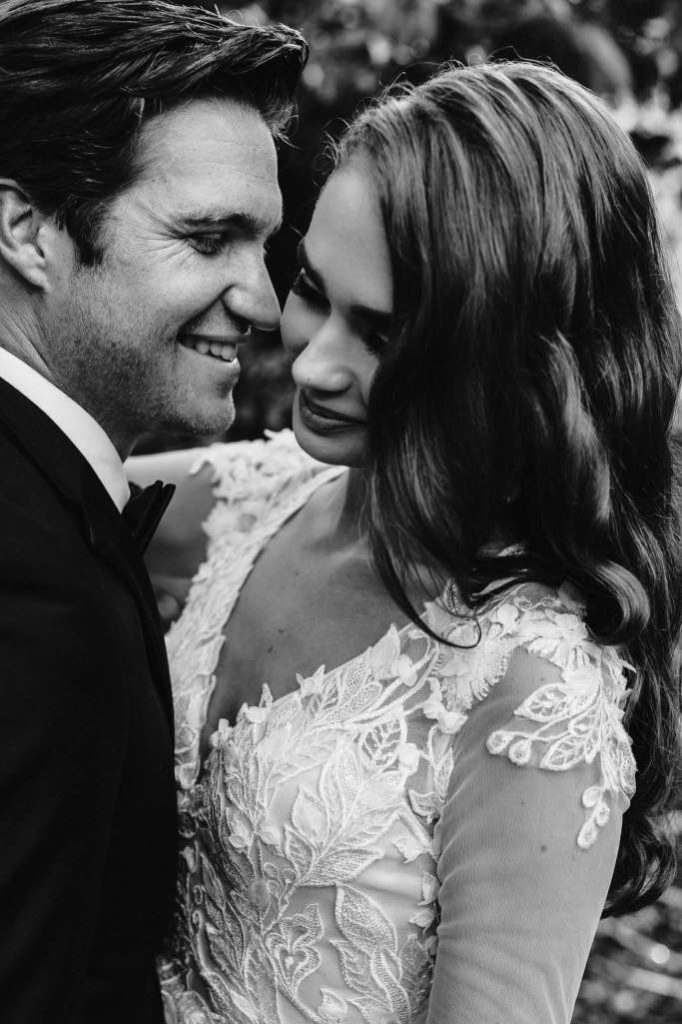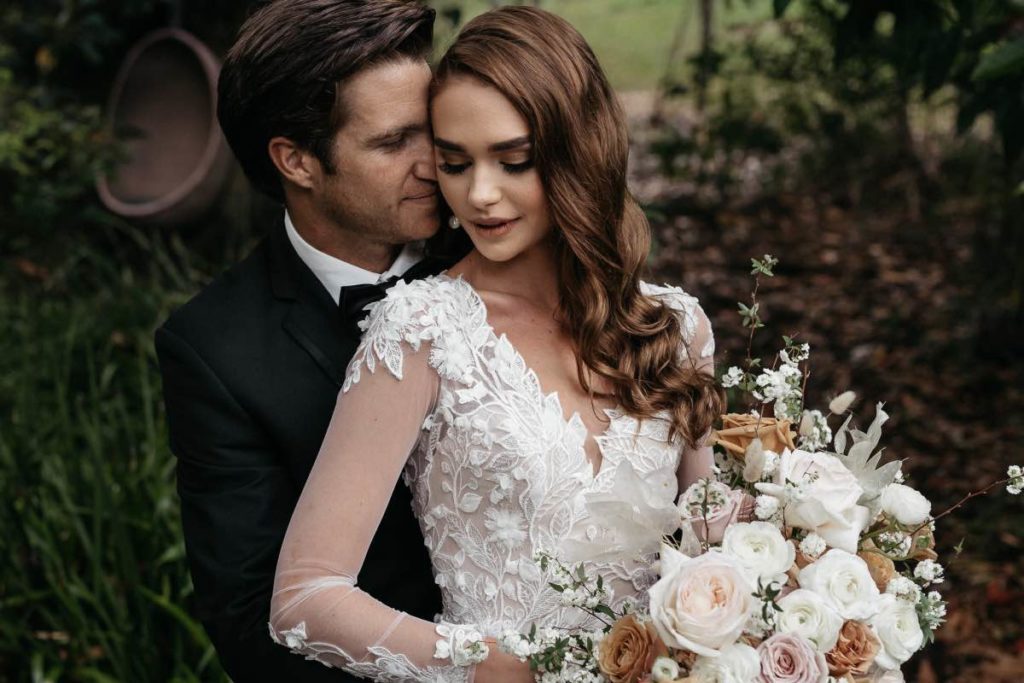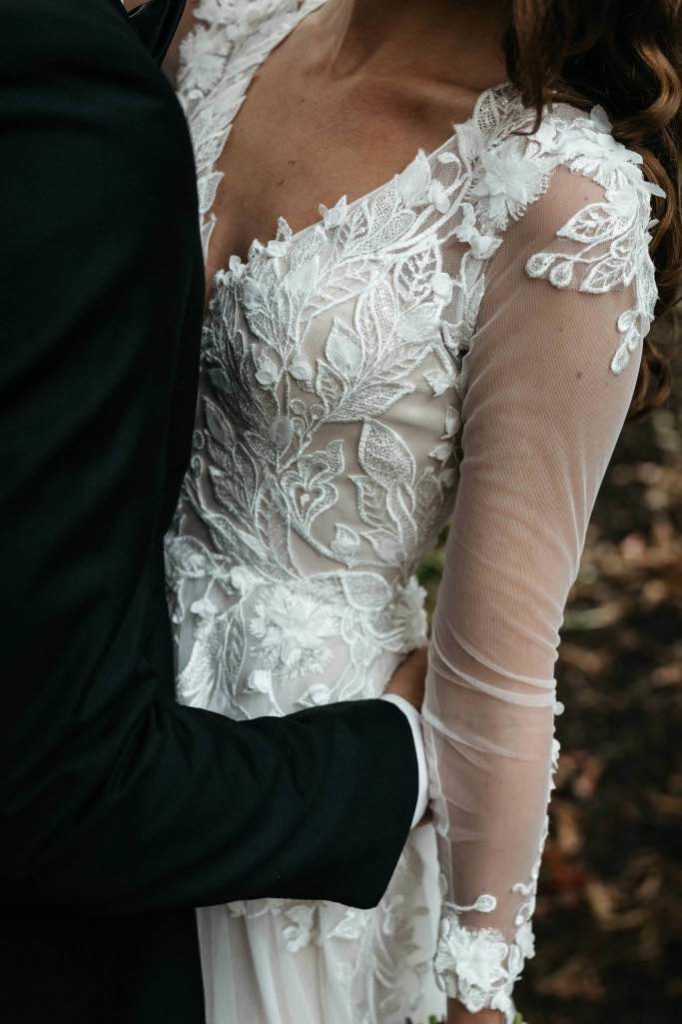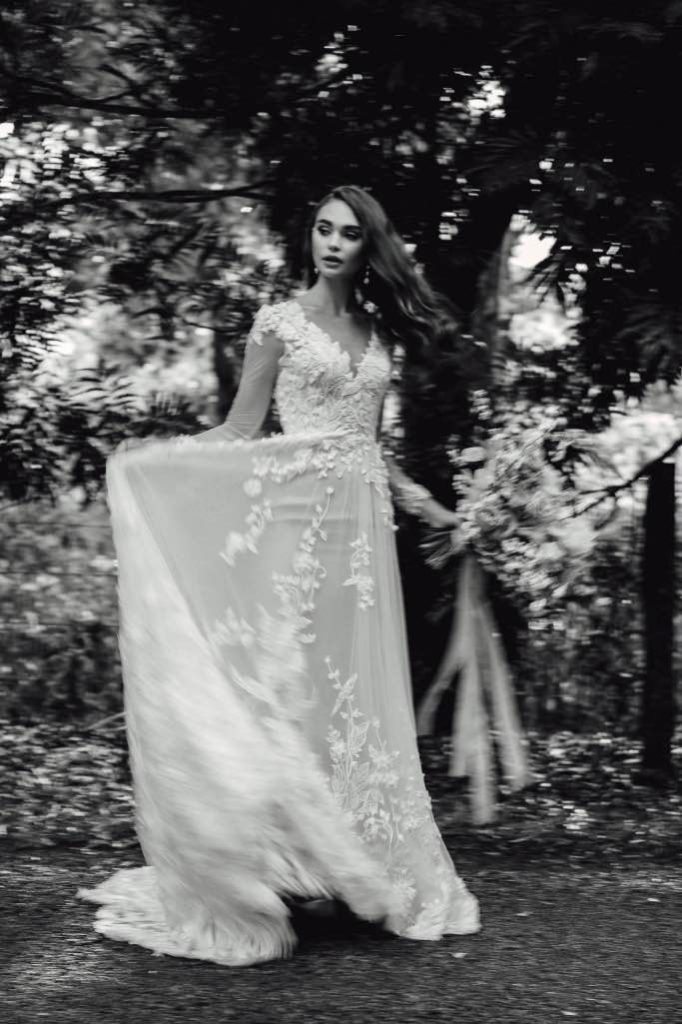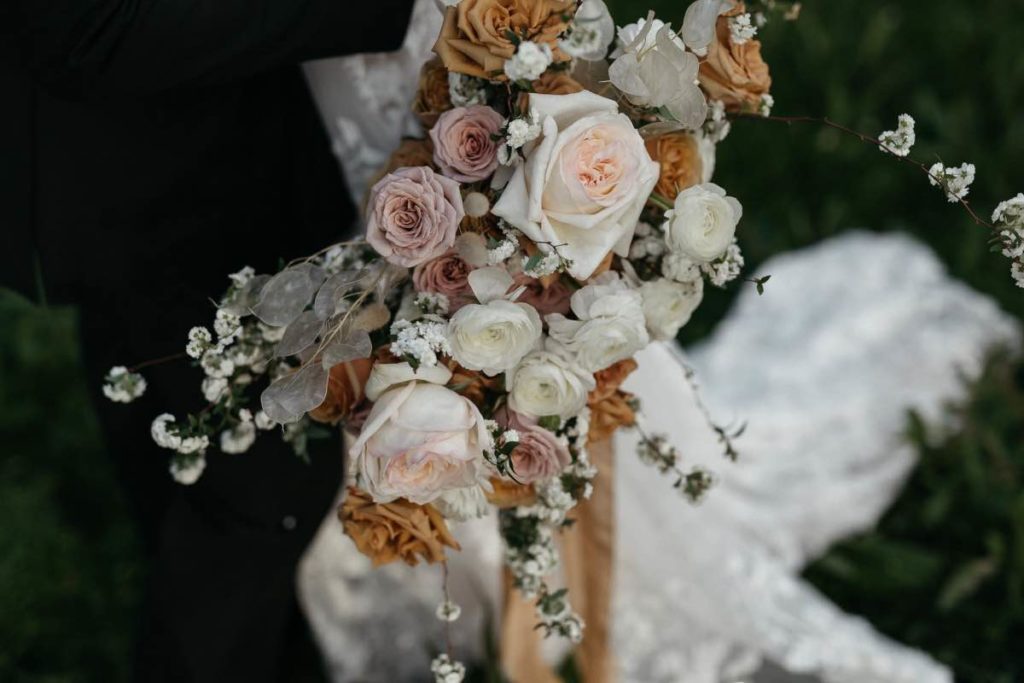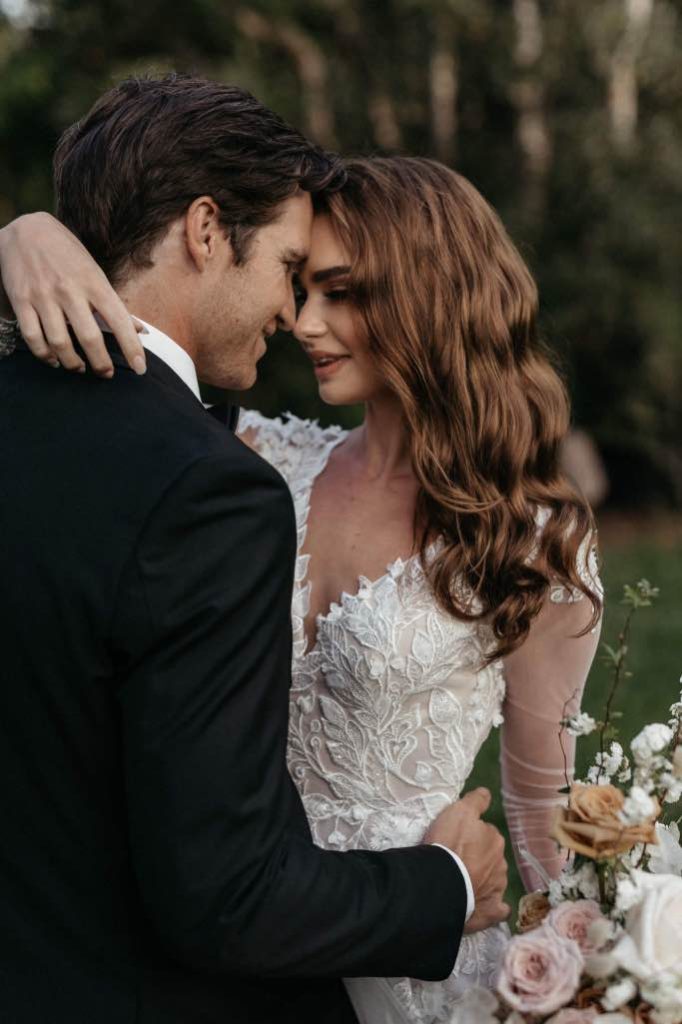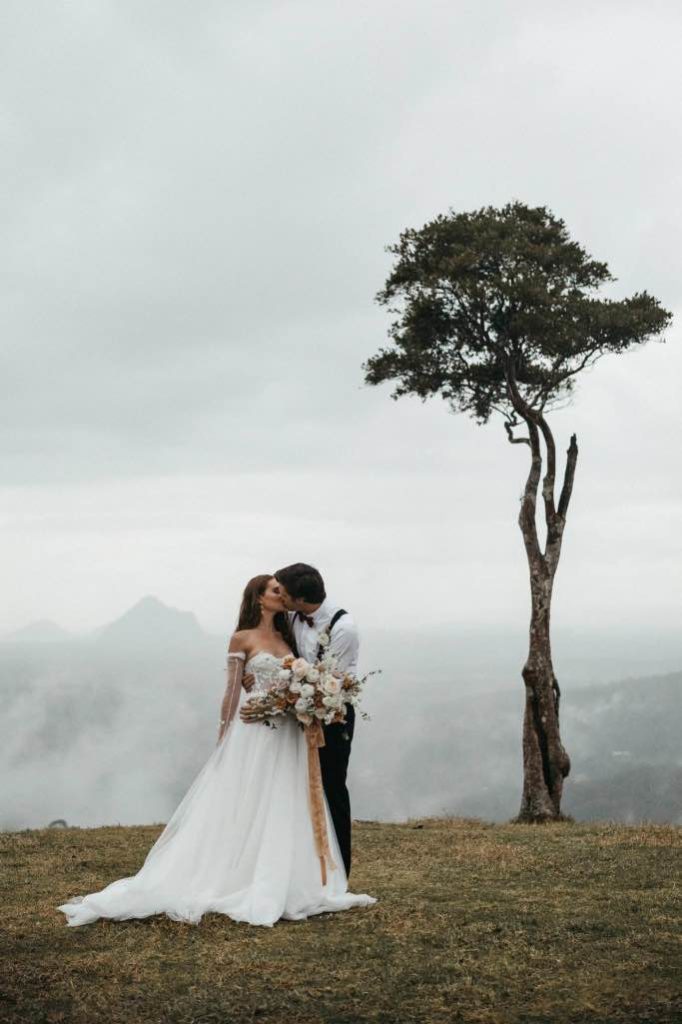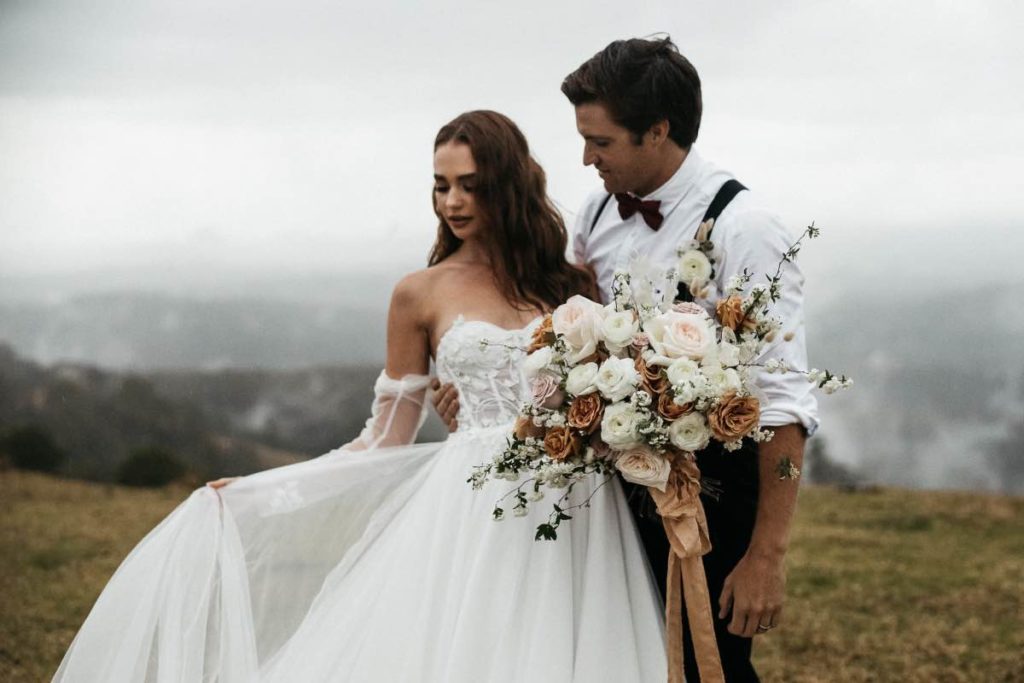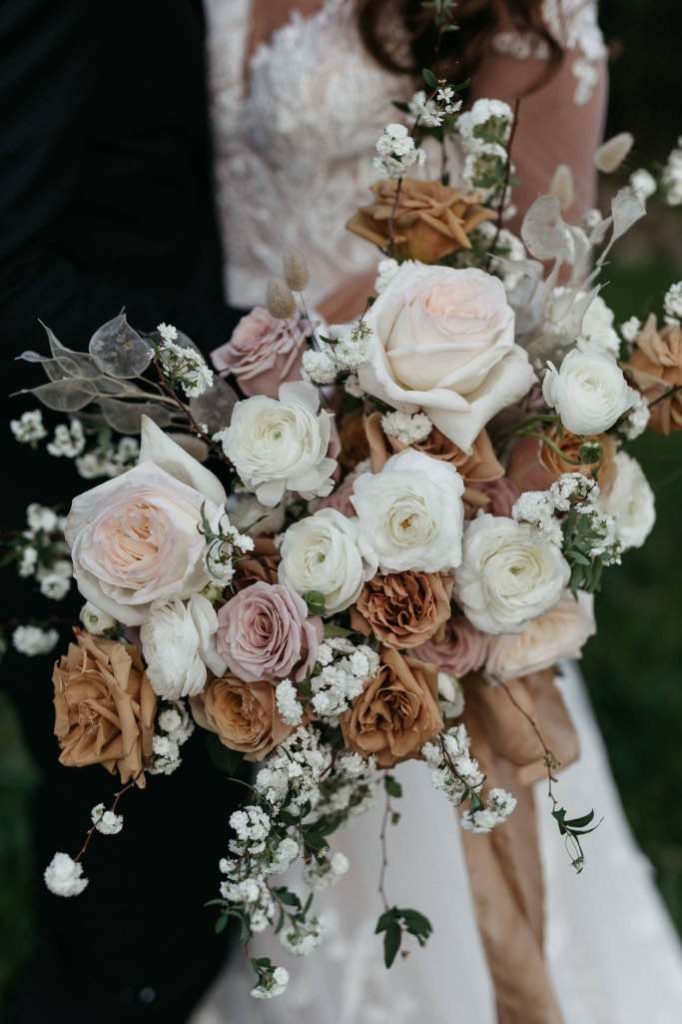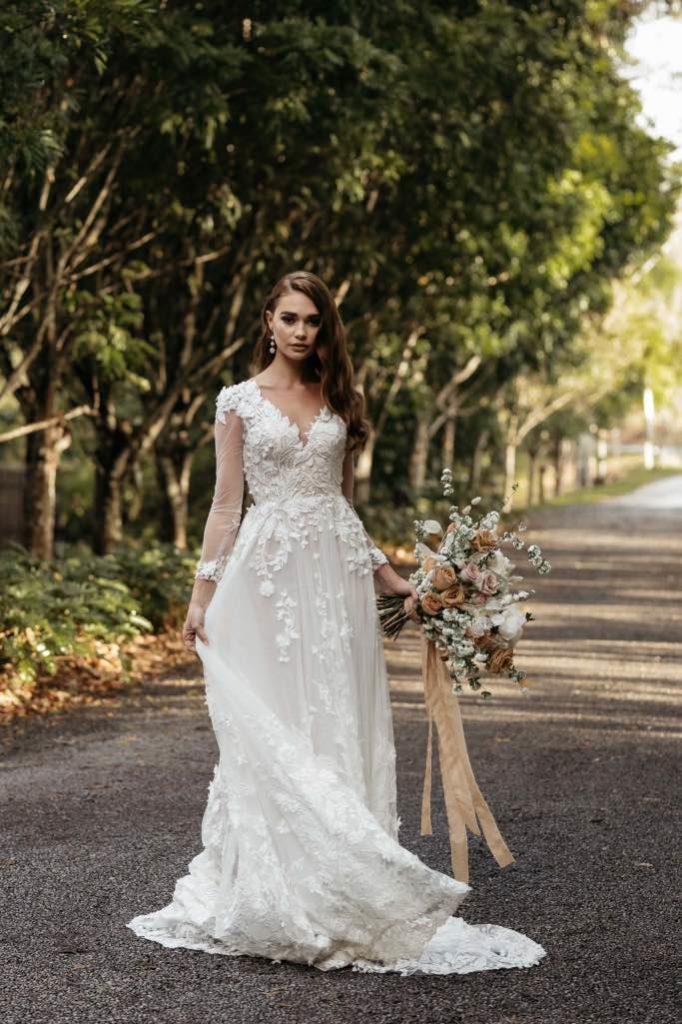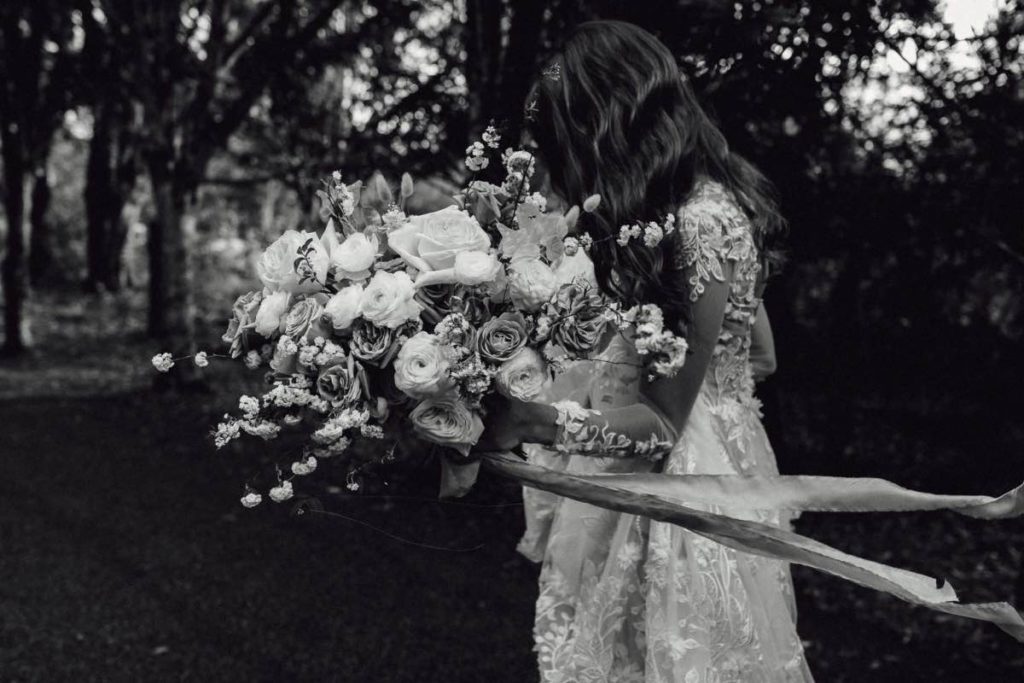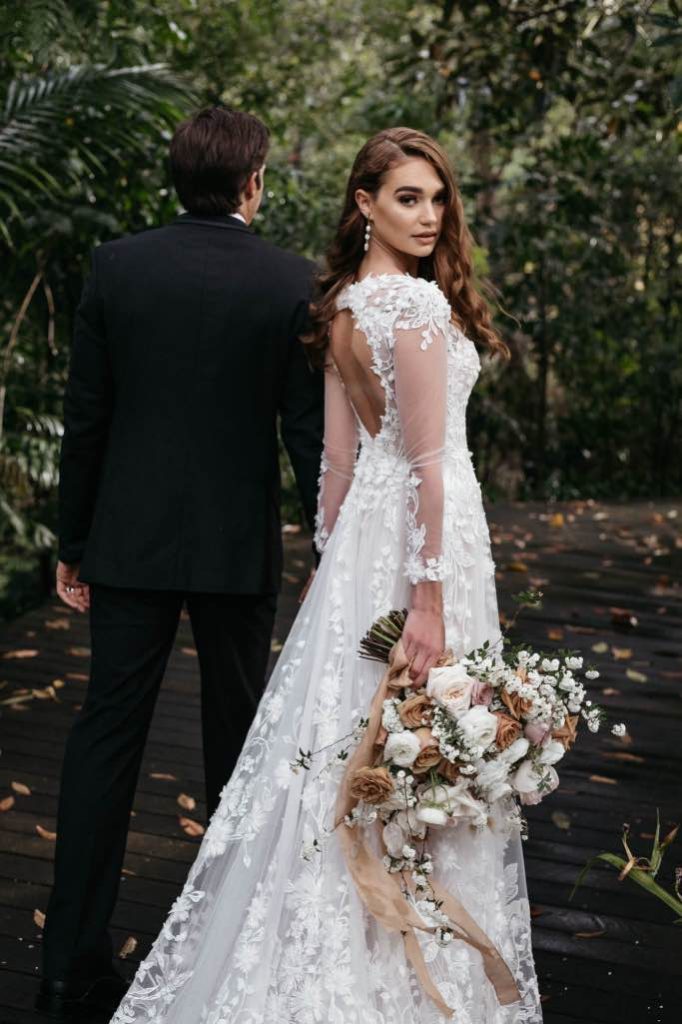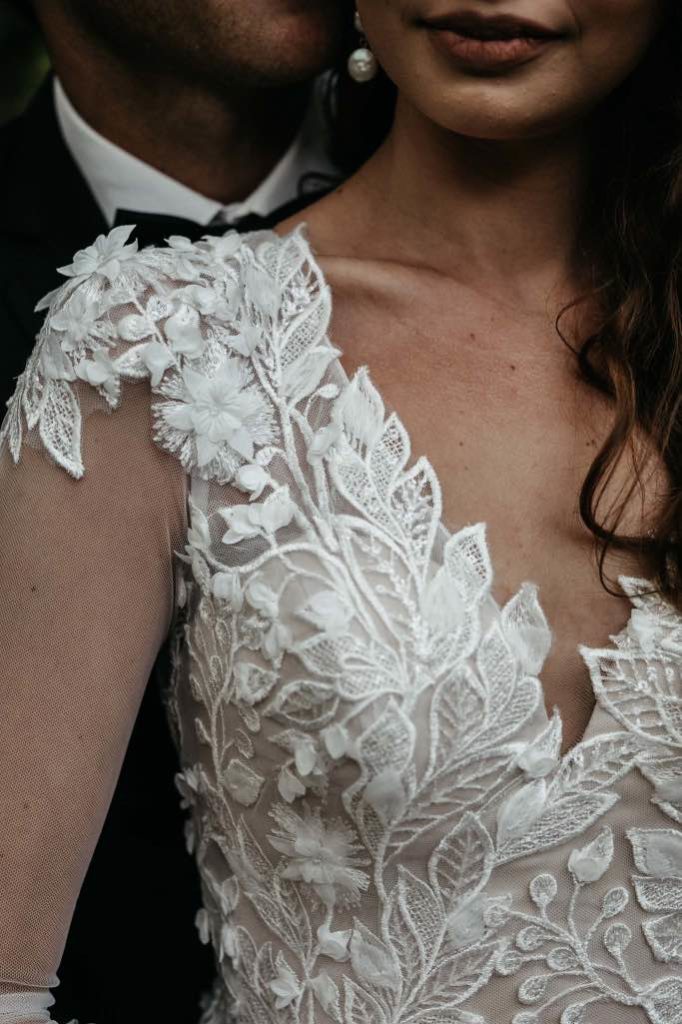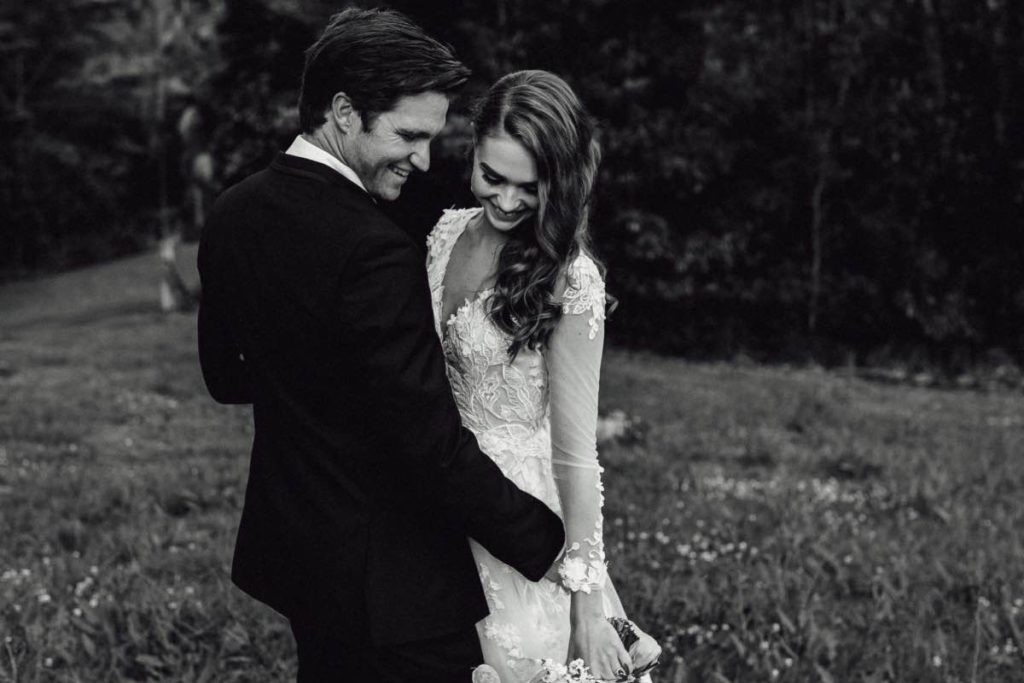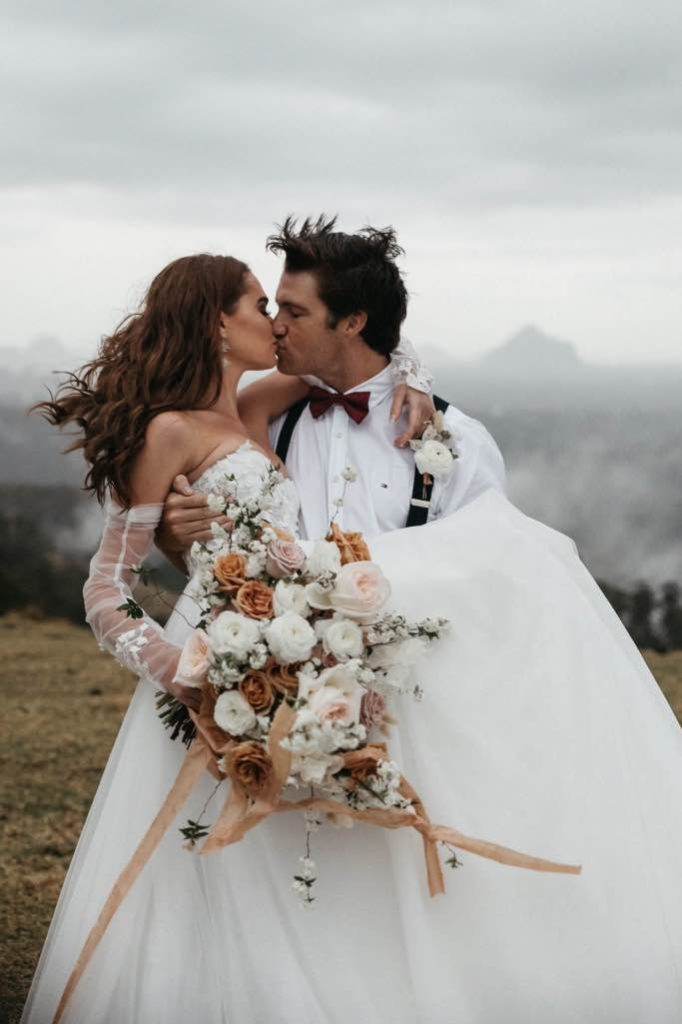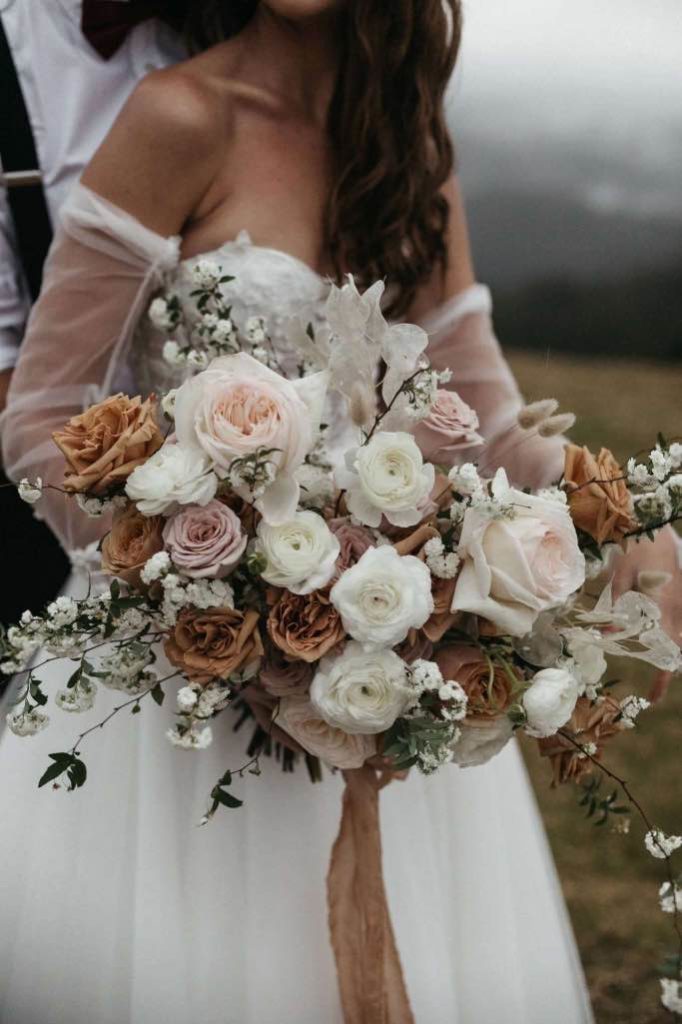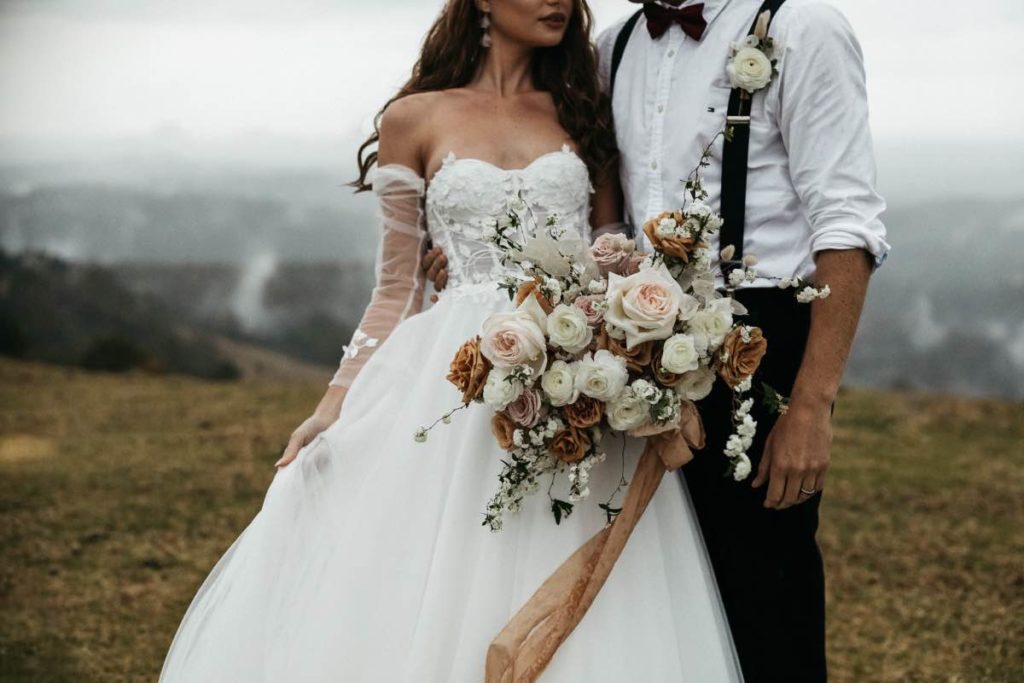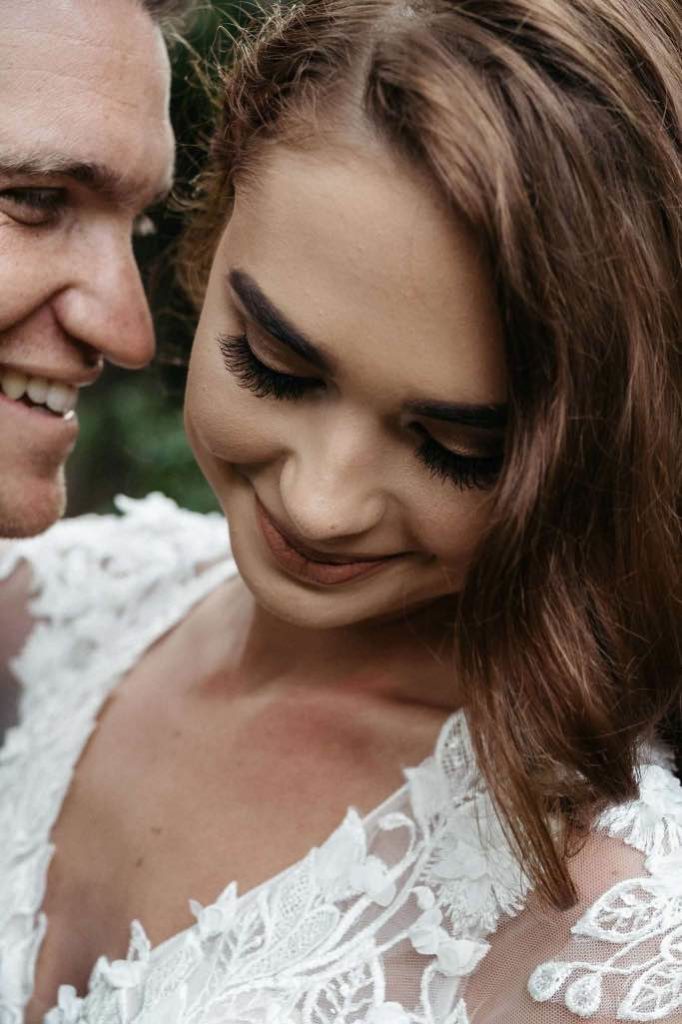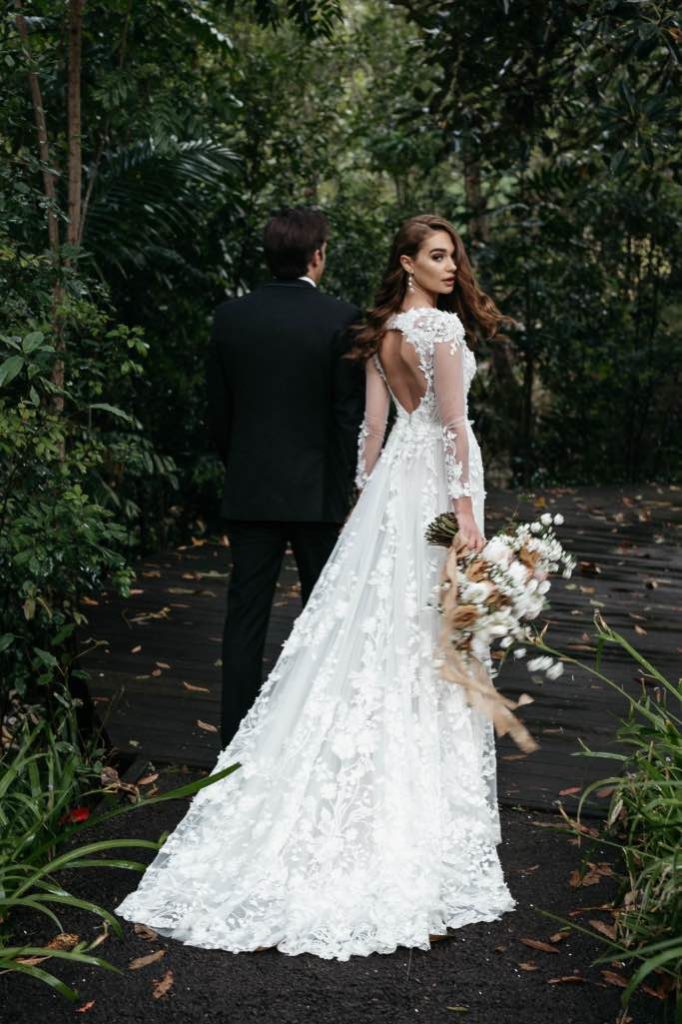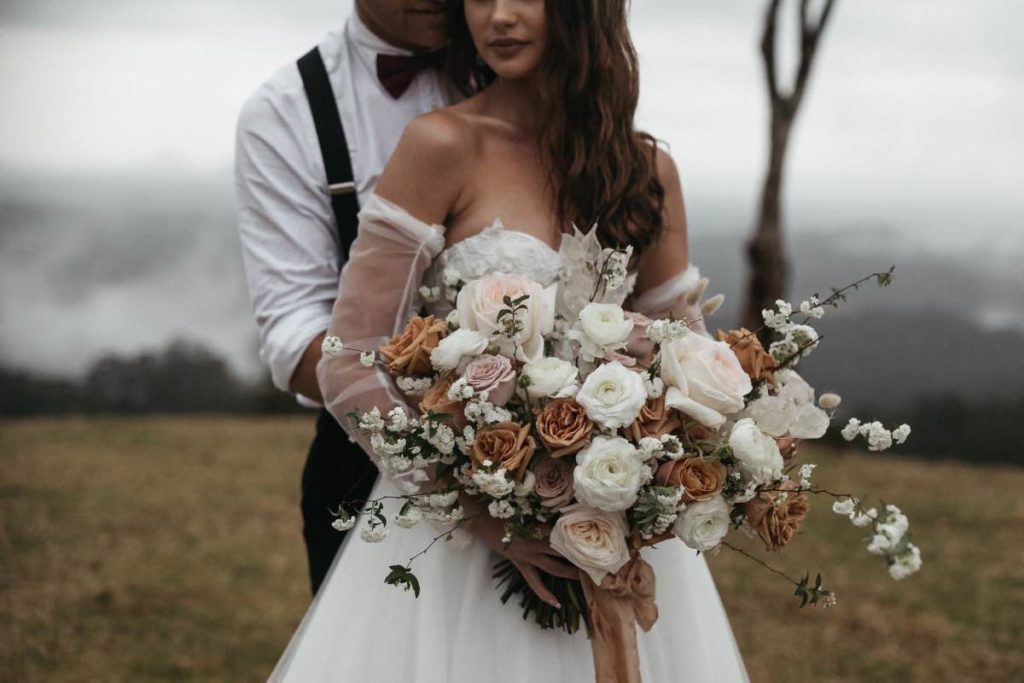 Photography | SHAE ESTELLA PHOTO Dresses | LUV BRIDAL & MADE WITH LOVE BRIDAL Hair | SASS +NIKI'S WEDDING HAIR Makeup | ERIN FEDELE Suit | SUITS DIRECT Venue | SPICERS TAMARIND MALENY Silk ribbons | THE COTERIE Floral Design | WILLOW BUD Models | CHIC BRISBANE