WET WEATHER AT YANDINA STATION
YANDINA STATION
MARCH 2020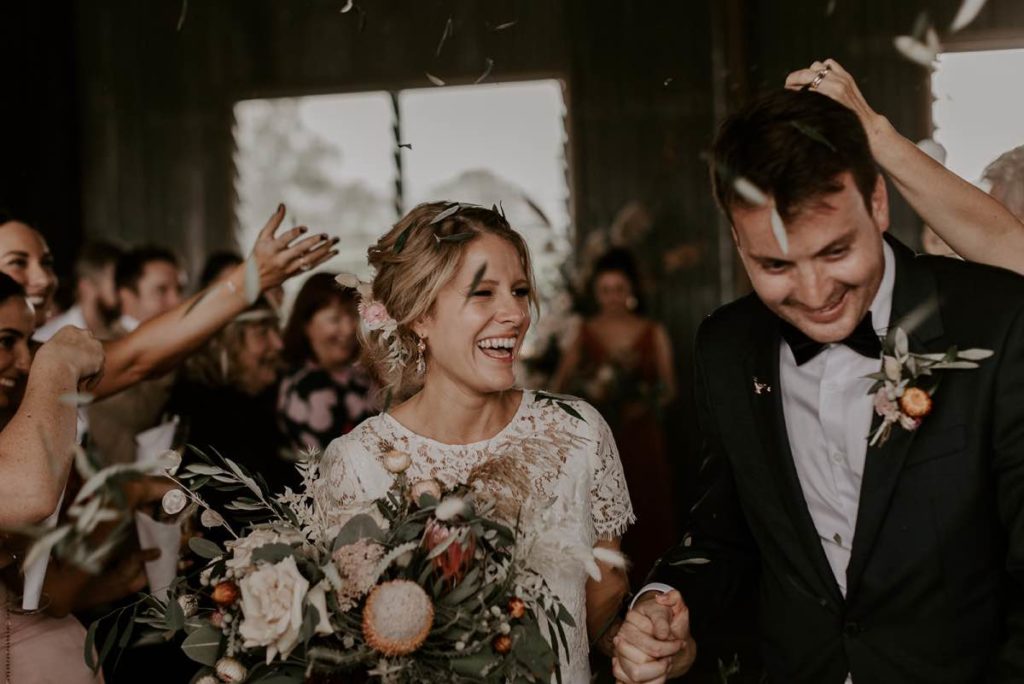 How to plan for bad weather on your wedding day.

Sometimes things do not go to plan- we have all learnt the hard way with 2020, am I right?! When your wedding day does come around, will you be content with a rainy wedding day? Here are some tips to embrace the unexpected on your wedding day and to be there in the moment and absorb all the love.
If you are yet to hire your dream team do your research, can they make quick decisions, have they worked at your venue? Are they great communicators and value customer service? Do they have experience with your style of wedding? It is really important to do your research because down the track if you hire vendors based on cost and not experience it could cause some anxiety leading up to the wedding day!
– At the end of the day, you want to have complete trust in your wedding vendor dream team so when the week of your wedding and your wedding day is here you are at peace and you know that you can pass over the reigns and they can take control so you can relax and be present in the moment.
– Your photographer- you need someone here who has a natural flair for creativity and can think outside the box under pressure. A natural creative eye is a must and someone who knows your chosen area for your wedding is really important for the portrait photos after the ceremony.
– Mindset- Mindset is everything, and sometimes my mindset leans to the anxious side of things so I 100% get it. Remember to not to think too far in the future and to not think too far in the past, be present and absorb all of the feelings at that moment. Remind yourself that you are exactly where you are meant to be and that you are going to marry an amazing person. I know your vision of your wedding day does not involve a heatwave, a cyclone and torrential rain, but you just have to go with the flow and it will be something to laugh at down the track. When I got married we got married on the hottest day of the year when we envisaged a cool winter wedding, we had to change our wedding date because we found out we were pregnant and due on our original date!
– Be realistic in your expectations with your suppliers, we are amazing yes (or else why would you book us in!) but if we need to set a time to make the call for bad weather please make it so we have time to make your back up plan just as beautiful. I assure you as soon as you make the call, a weight will be lifted from your shoulders. If we are offering you advice or suggestions take a moment away from your bridal party and the noise and calming come to a decision, remember you trust us and we will do everything we can to get you the perfect ceremony.
– Have a backup! I thought this was a no brainer but about 50% of my brides do not have a bad weather back up plan when we discuss your floral design! Nobody is going to enjoy standing in mud, in a 40-degree heatwave or pouring rain because you want an outdoor ceremony, it won't feel special or magical it will just be uncomfortable.
– Remember why you are here. You are here to marry the person who makes your heart skip a beat, you are there for each other, not to have a picture-perfect Instagramable photo shoot. A wedding day lasts 1 day, a marriage lasts a lifetime, remember the amazing human that you have chosen and feel gratitude that you have found each against all odds.
Have fun planning your beautiful day and I hope that we get to create some beautiful florals for you!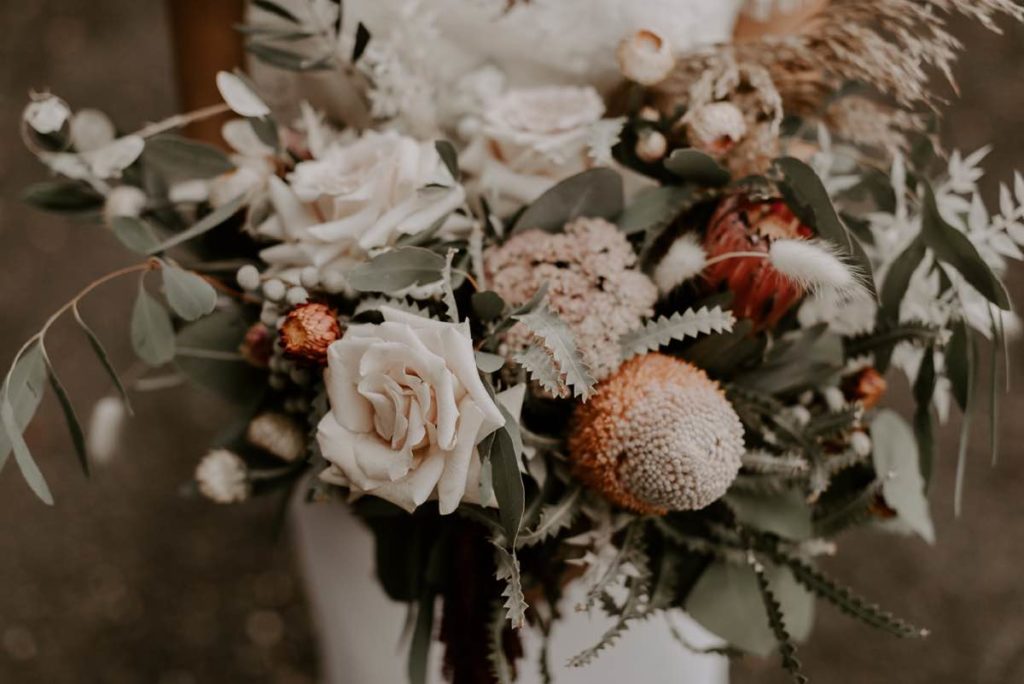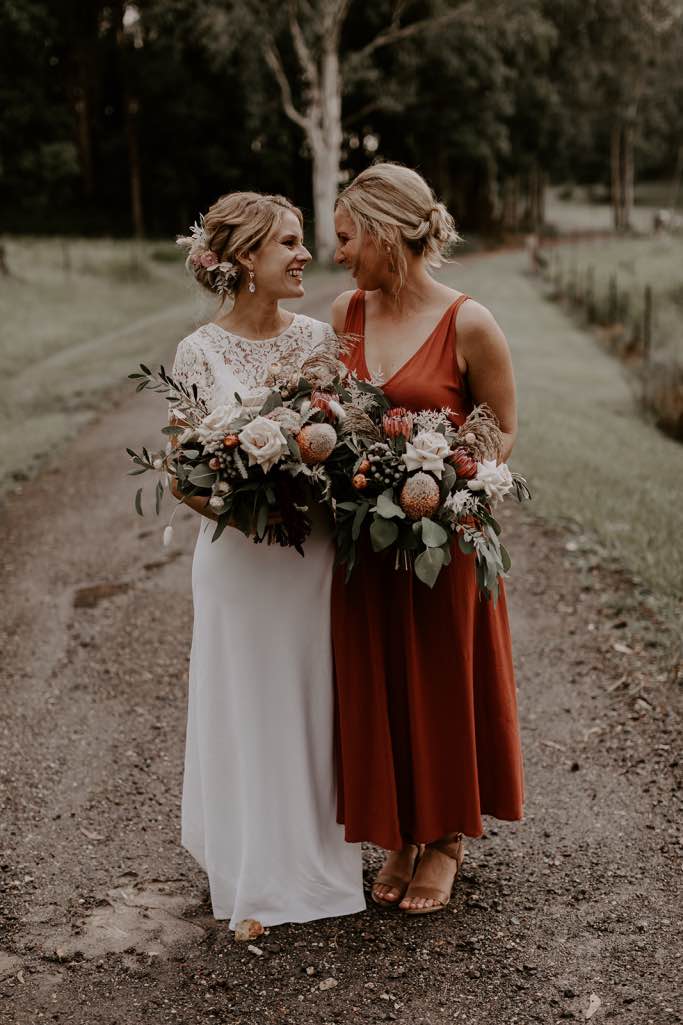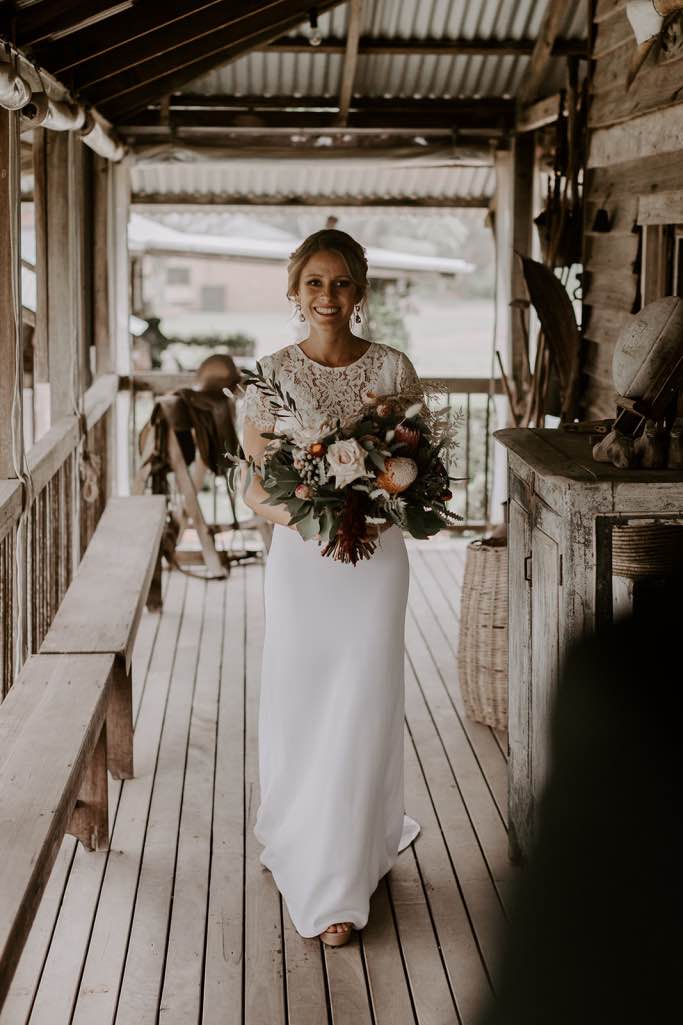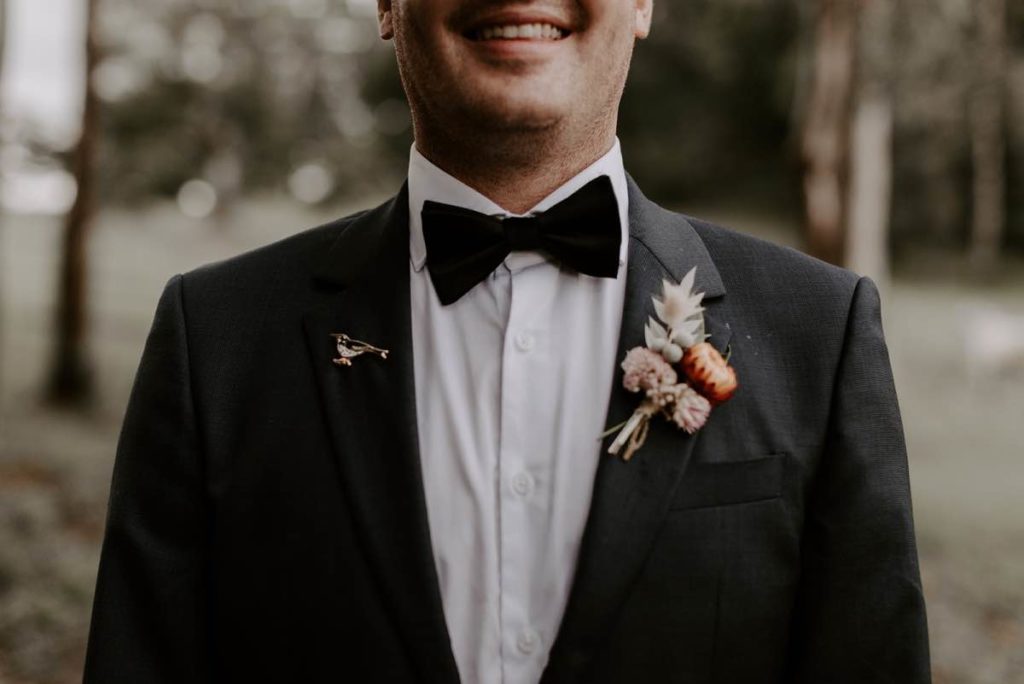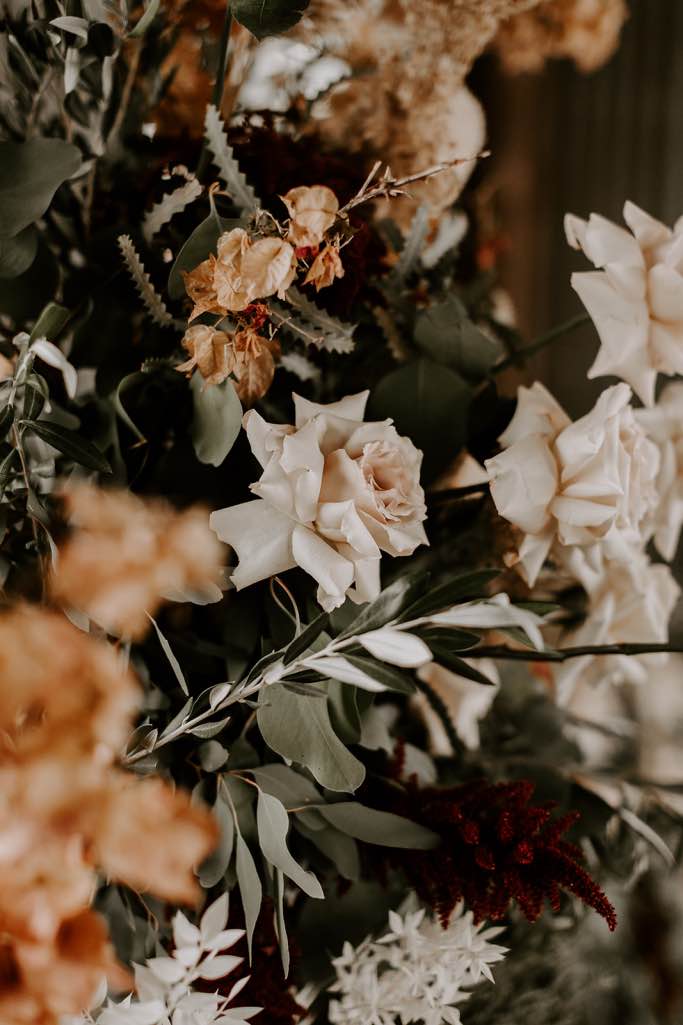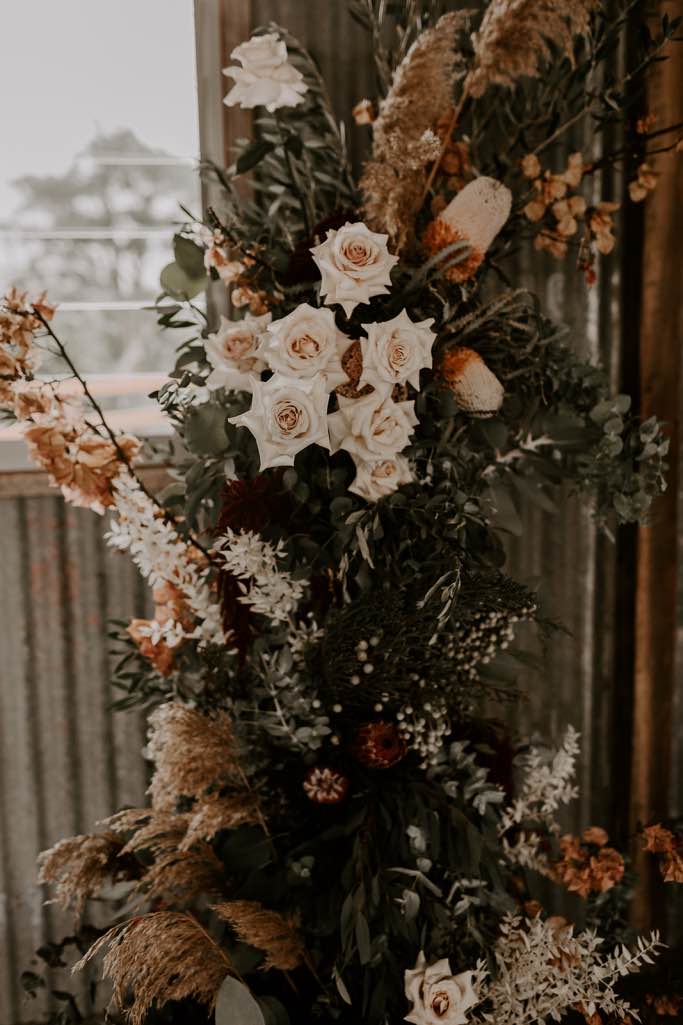 Thank you for your beautiful and talented work in making our wedding day extra pretty and extra special! We absolutely loved our flowers, they were everything we could have dreamed!
We loved working with Monique, she was laid back, cruisy, had great ideas and style. We want the very best for our couples and their wedding guests and always work above and beyond and always have a plan B if things don't go to plan. We are so lucky that we get to work with such amazing clients who trust us, so when Monique's day was clearly a rainy one, there was no doubt in her mind that we would create magic where ever that would be.
Yandina Station has one of the best wet weather back up option on the Sunshine Coast to offer couples for their wedding day. They have the outdoor pavilion and indoors next to the reception area, Monique and Joe chose the outdoor Pavillion. At the end of the day, Monique and Joe hired the perfect suppliers for them and just went with the flow of the day. Monique personally felt that their ceremony location was better than outdoors and the rain brought a certain romance to the ceremony on the tin roof. The togetherness felt with everyone embracing the moment was magical and if it wasn't raining that day the guests would have been more spread out.
We had ample time to set up the most beautiful freestanding floral display of Australian natives and bohemian-inspired blooms that looked so beautiful with the tin wall backdrop- it set the scene perfectly.
Enjoy your wedding planning and chin up if you are finding things a little overwhelming with the current situation, we are all here for you X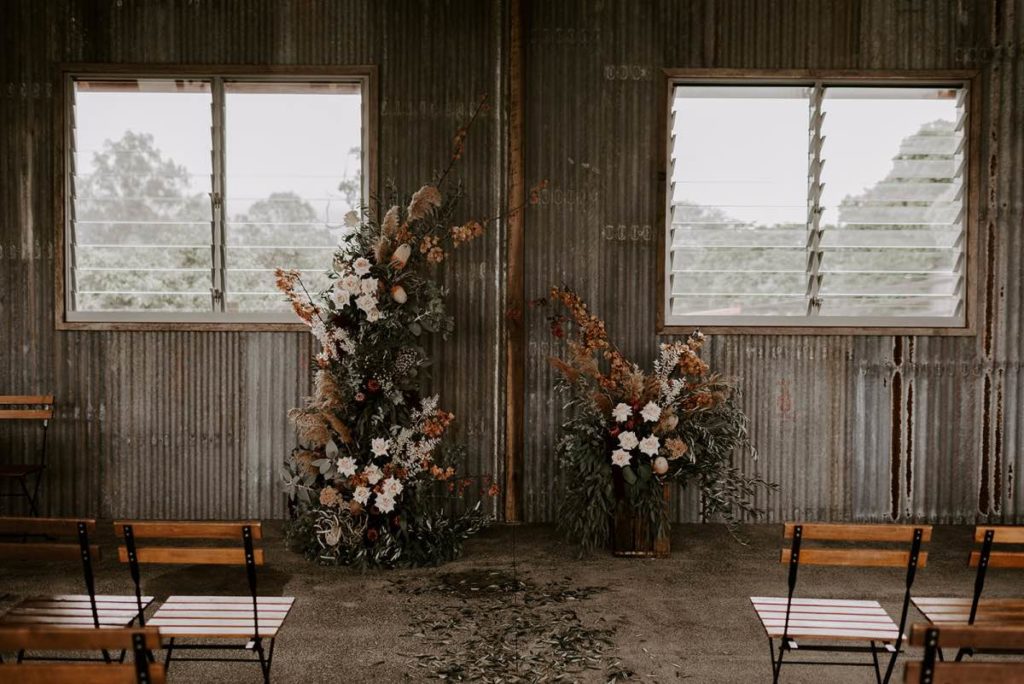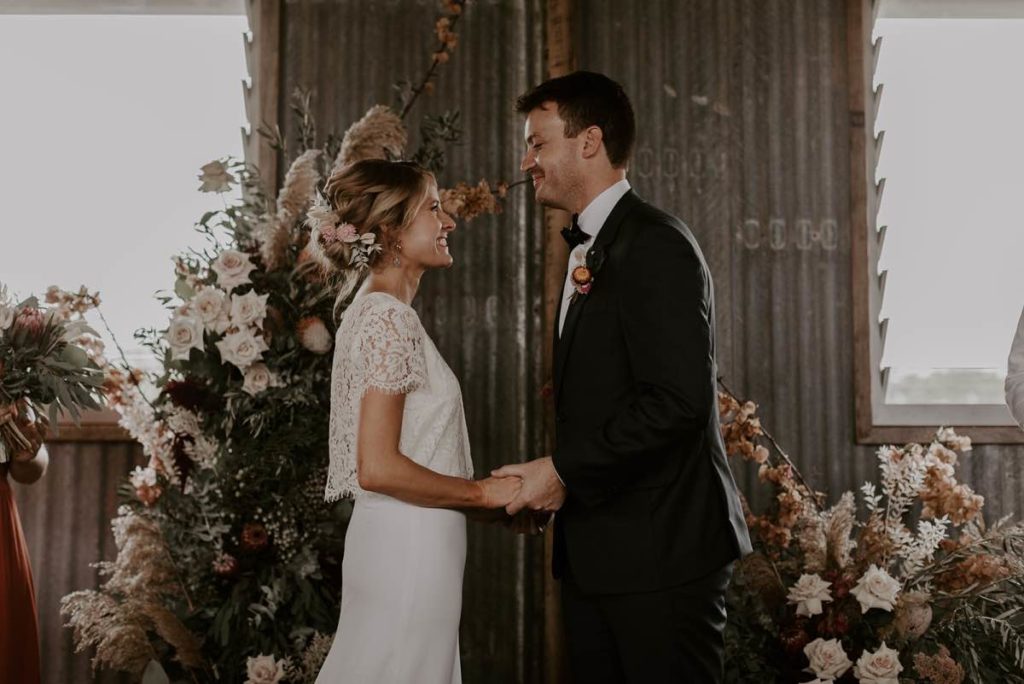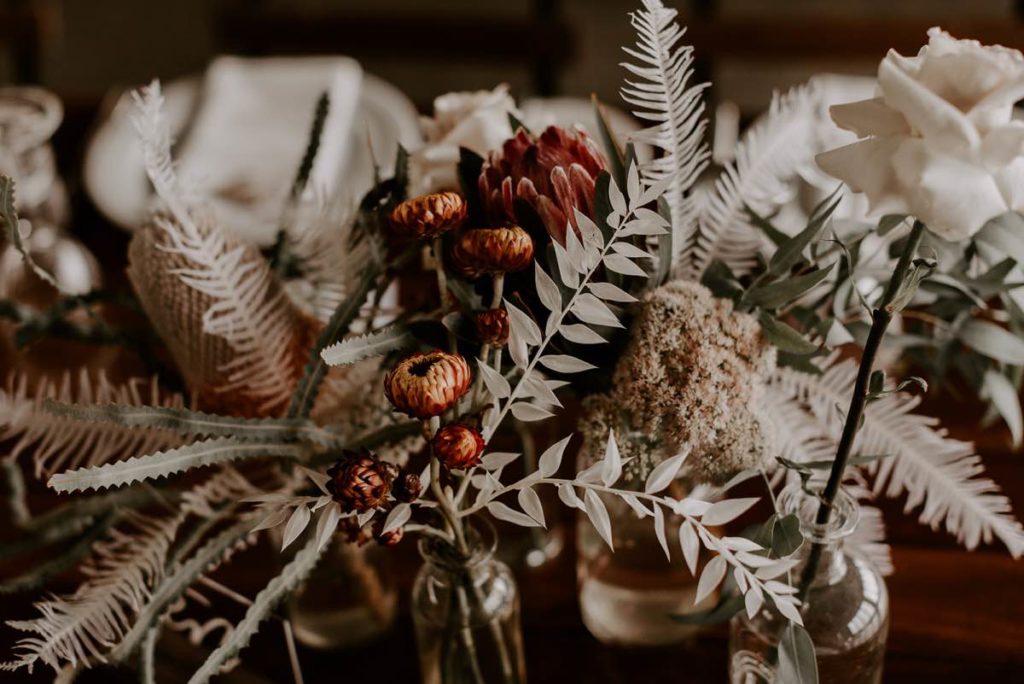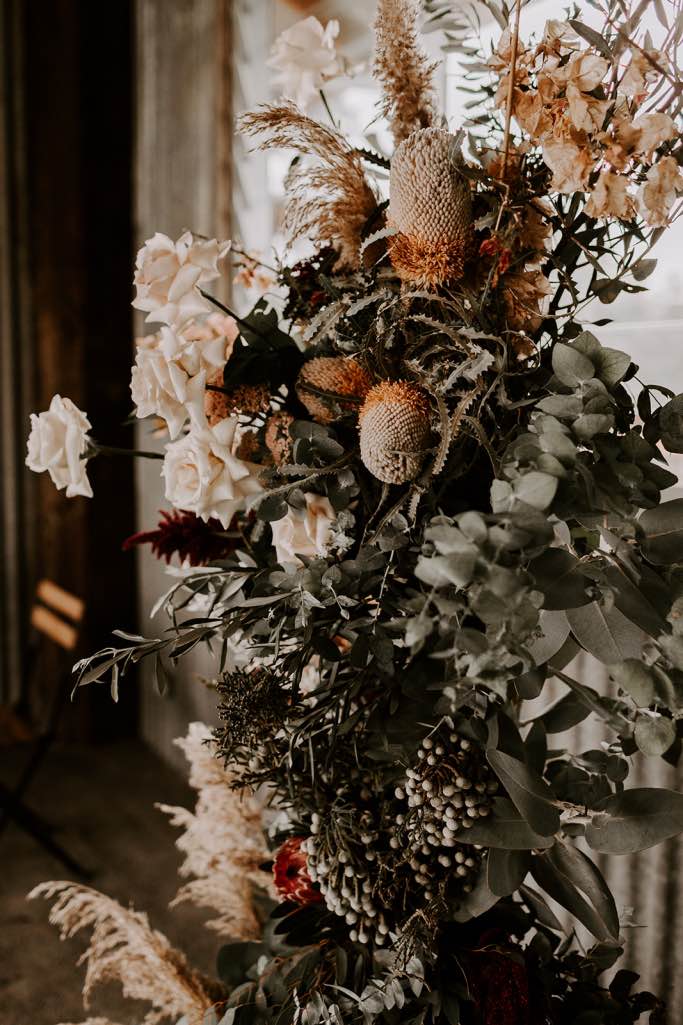 Date MARCH 2020 | Photographer JULIAN BEATTIE | Venue YANDINA STATION | Celebrant SOMMER SAUNDER | Hair SASS AND NIKKI WEDDING HAIR | Makeup SIAN HOWARD
Willow Bud Wedding Florist created these wedding flowers and bridal bouquets. The wedding ceremony and reception designs were created specifically for this bride at this Sunshine Coast wedding venue, but this style could be created at many of our beautiful Sunshine Coast hinterland wedding venues in Maleny, Montville, Mapleton, Obi Obi, and Flaxton. This wedding styling and wedding florals would also match perfectly with venues and beaches in Noosa, Mooloolaba, Caloundra and private properties across the Sunshine Coast.