Woombye Photo Shoot with Marion Jonkers photography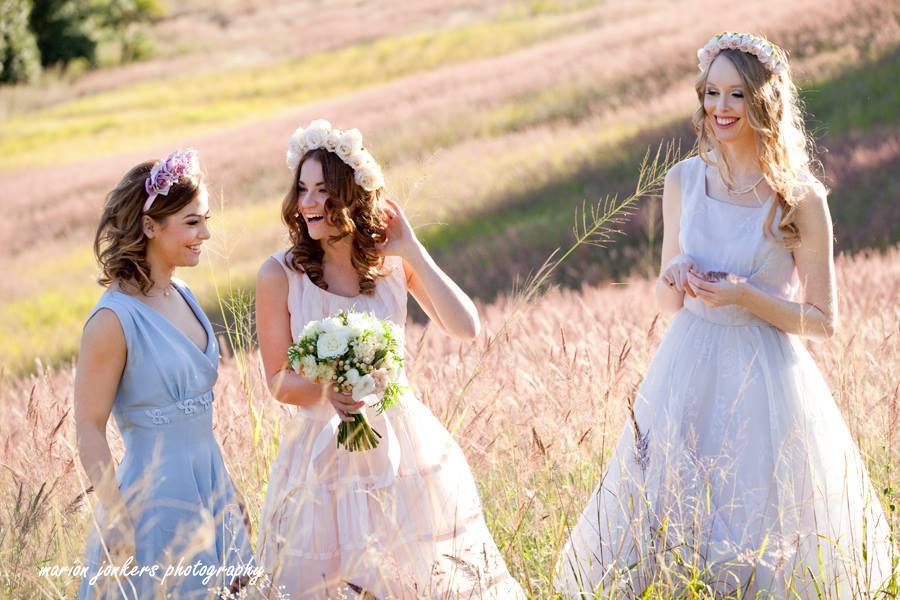 Hello Everyone,
It's been awhile since I've written on the blog,  a good few months, I hope you can forgive me. To welcome you all back to the site I'd like to share with you a recent photo shoot I did with photographer Marion Jonkers at my hometown of Woombye.
I love living in the countryside. Woombye has so much character, everyone is so nice and there is  a real sense of community within my town. Don't get me wrong I lived by the sea in Cotton Tree for four years and loved it, however, I feel like I am at peace with the view of the rolling hills and the big old trees. Whenever I need to drive to a local flower grower or to visit a friend it is a pretty drive passing quaint old farms with ponies and cows. Not like the constant start and stop of traffic lights and tourist drivers! So when Marion Jonkers asked if I could provide some bouquets for a local vintage inspired photo shoot I jumped at the chance as I love vintage dresses and styling and I love where I live! If you are planning on getting married at the Sunshine Coast hinterland villages like Flaxton, Maleny or Montville, look at the soft lighting and pretty surrounds at where you could have your wedding photos taken! If you would like more information or to book in an appointment for your wedding floral styling for your wedding please email me on [email protected] .
Photography Marion Jonkers – Visit here
Makeup by J Foster make up – Visit here
Flowers by Willow Bud