WHERE TO PUT FLORALS? WHERE CAN I REUSE MY FLORALS?
CREATE 'WOW' SPACES
MAKING THE MOST OF YOUR BUDGET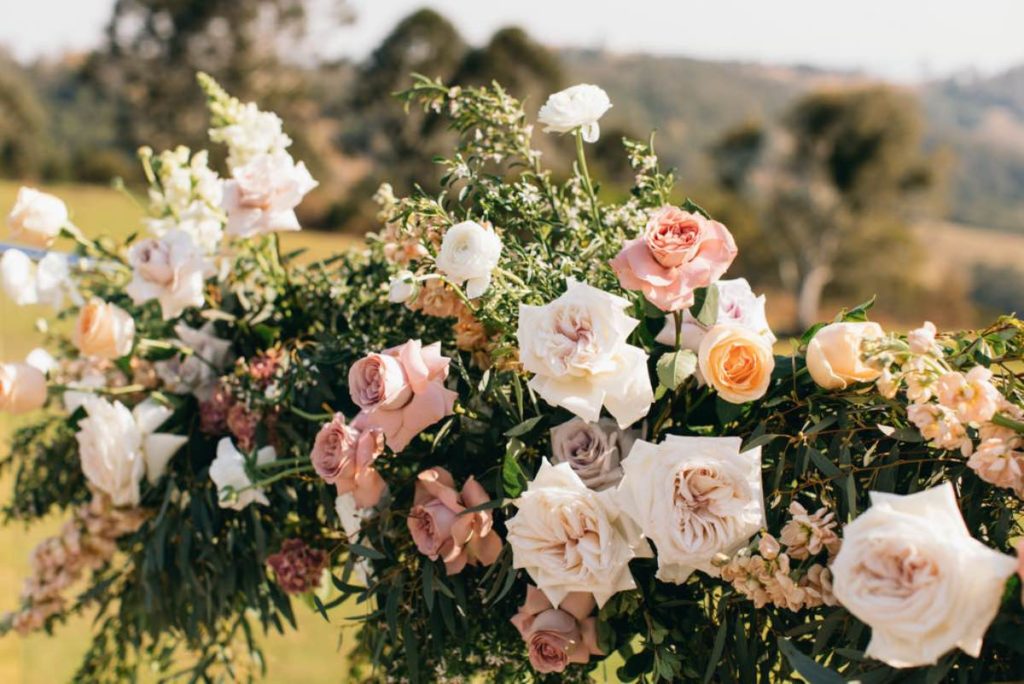 One of the questions couples ask us at consultations is – "Where do we put florals and where can we re-purpose our ceremony florals?" At Willow Bud we have done over 900 weddings across the Sunshine Coast and surrounding areas. We have been to the most of the wonderful venues from the Hinterland to the Beach, private properties to Surf Clubs. We really have created floral magic across the coast. So we can tell you that we have extensive knowledge of what works at certain venues or what we can create where. We are forever learning and evolving techniques to suit different situations and spaces. We have added florals to blank walls, hung installations from pretty much anywhere including ceilings, entrances and doorways. We also have a range of frames, bases and plinths so where there is no space, we can create one!
All of the venues have their own style and often that dictates how we style around it. But by using florals and styling, we can make a rustic venue appear contemporary or a crisp modern space appear cottage-styled and warm. During your consultations we will let you know what works for each space and give you some great ideas that suit your style and budget.
So where can we floralise and possibly re-use your ceremony designs in your reception space? By having your florist do the transfer for you we can tweak or re-design the florals from your ceremony to suit their new home at the reception. Its best if your bridal party or guests don't do it, you don't want them to have to lift a finger or get sweaty or dirty! Please be aware that not all designs can be moved or re-designed in the space or time available. If this is important to you please make us aware so that we can design your ceremony blooms to suit a transfer situation.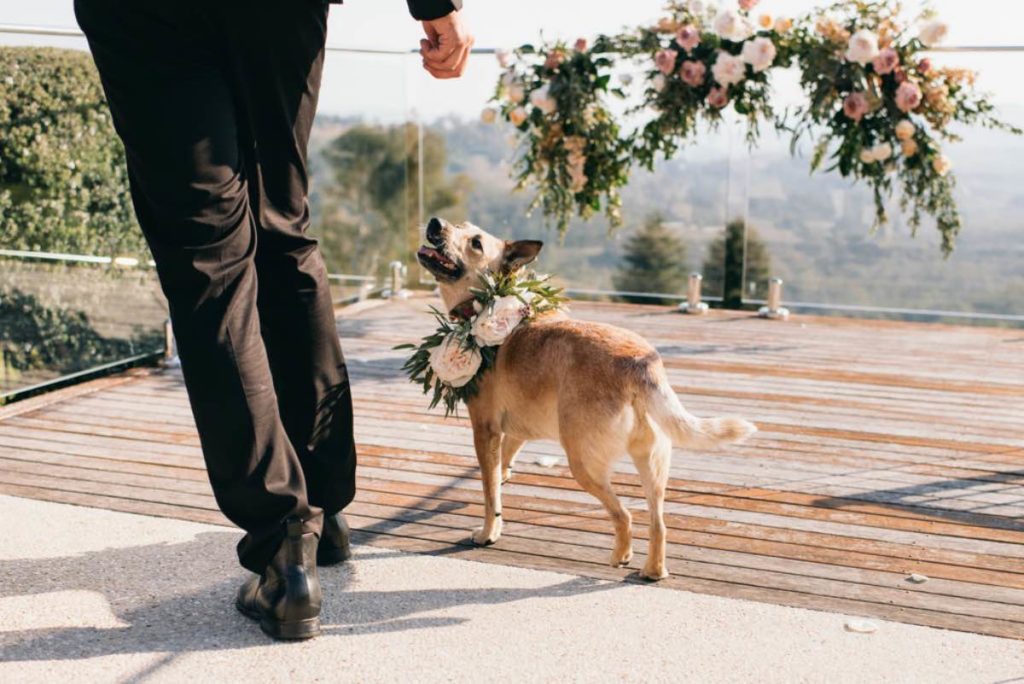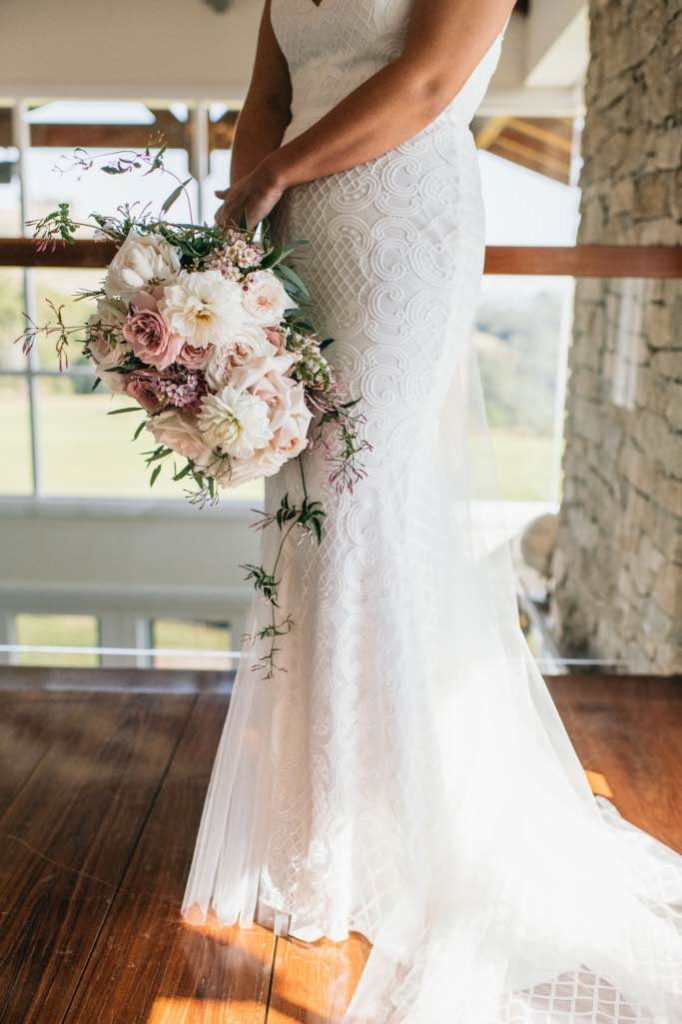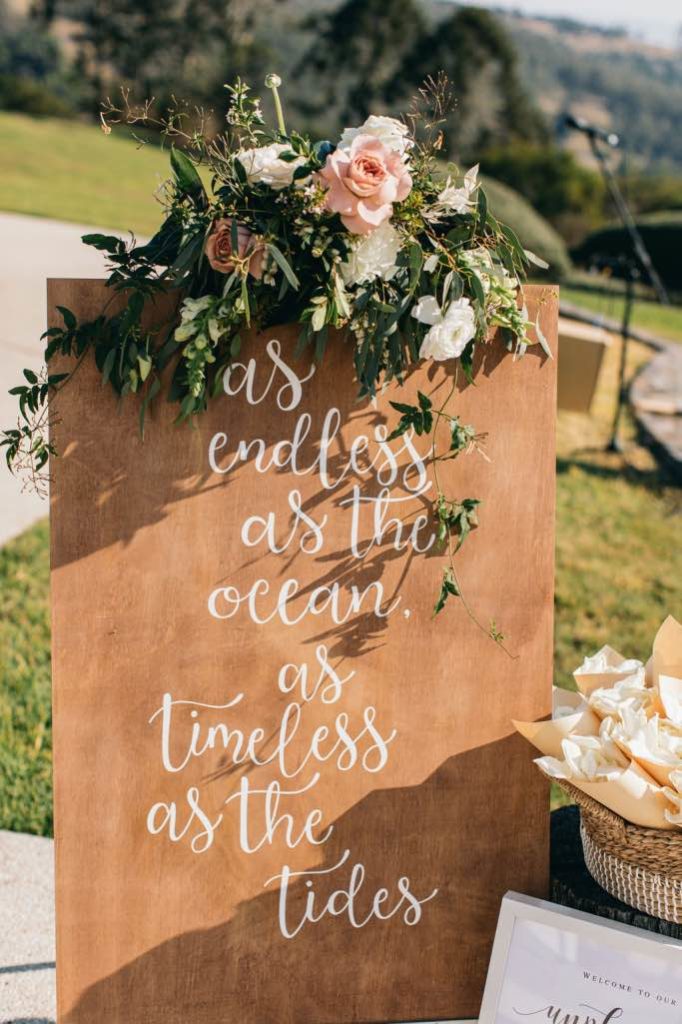 Spaces that are great for utilising your ceremony blooms such as arbour, aisle posies and signing table florals:
Behind and in front of the bridal table will create a really WOW space for you to be the centre of attention. Smaller designs can be placed along the bridal table, but larger pieces that can be freestanding can be placed behind the bridal table or broken down into smaller designs and placed on the ground in front or beside the table. Creating a floral cave for your bridal party.
In and around the lounge area. Once again larger freestanding designs or plinths will be perfect for behind or beside lounge areas. Smaller designs can be placed on a side table or beside the chairs at ground level.
The bar. Everyone is going to visit the bar at least once, if not twice during the night. This is great space to utilise for florals, either a feature design or with re-pourposed ceremony blooms. Your florist can make sure that blooms are safely placed and tweaked to suit this space.
Guest tables. In certain situations we can use your aisle posies, chair back florals or small ceremony accent pieces to add to your guests tables creating a lush design without the need for extra florals.
Sign florals tend to not transfer well from the ceremony to the reception. But we can utilise other ceremony florals to be a ground level design beside a freestanding reception signage/seating chart.
Cake and gift tables are a great space to pop a little floral touch from the ceremony. Garlands and registry table arrangements are perfect for this situation.
Mantle pieces and unique nooks of the venue are perfect spots for a floral accent.
Flower girls and Dog attendants sometimes don't appreciate their floral designs for the whole night or they leave early, so floral halos, collars, horse garlands can all be used in the reception. Halos, garlands and dog collars are great for seating charts or gift tables.
We also provide vases for bridal bouquets to be placed on the bridal table or for decoration around the room too. They are some of the most lush florals on the day. Show them off!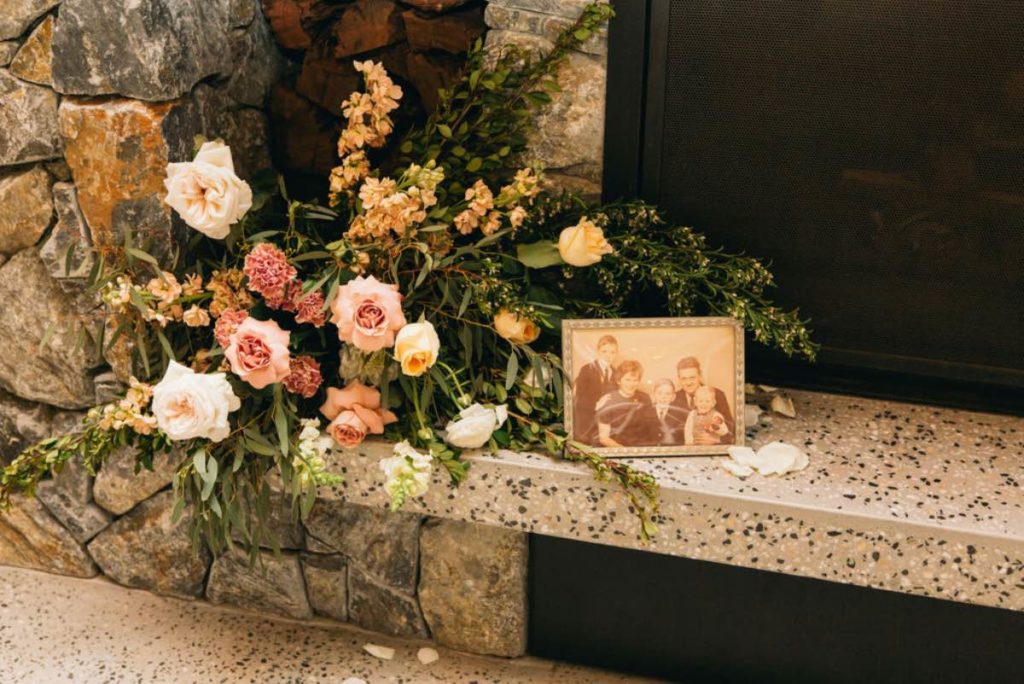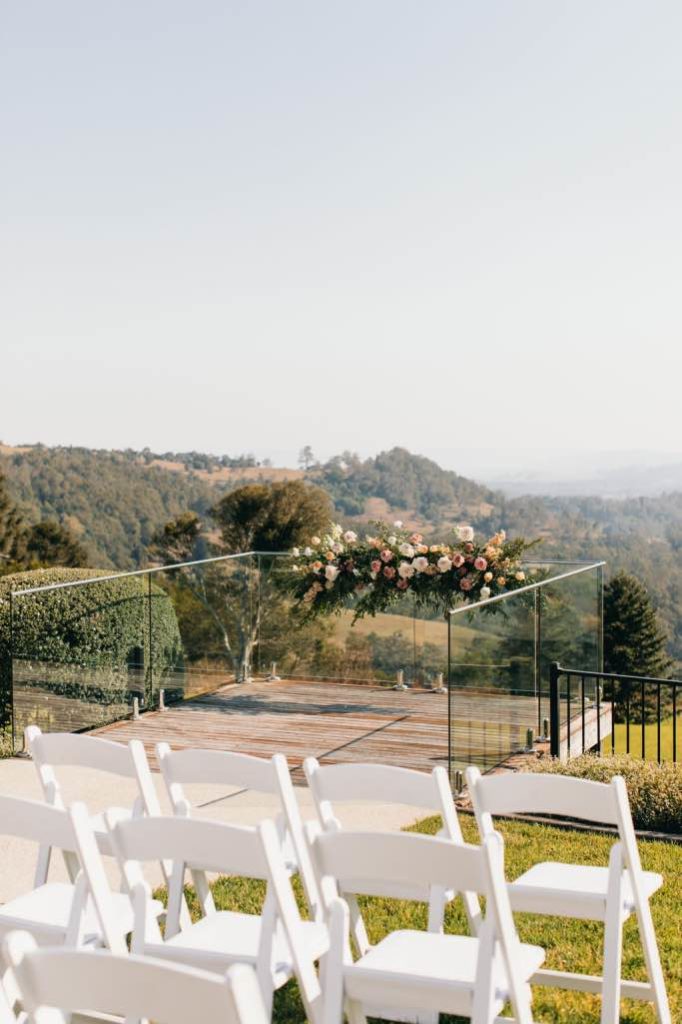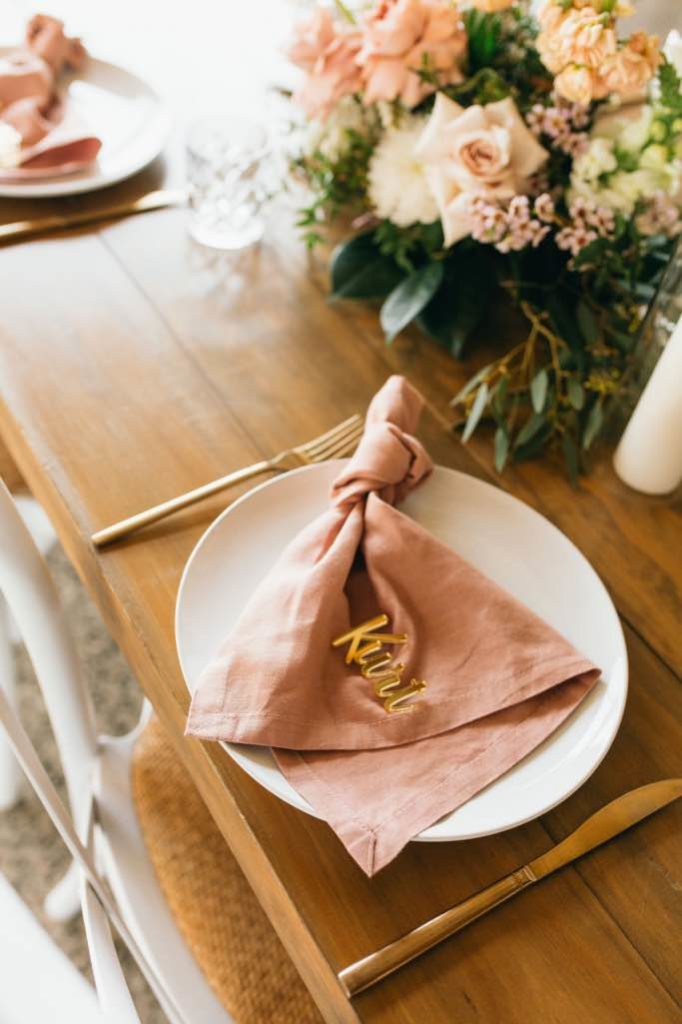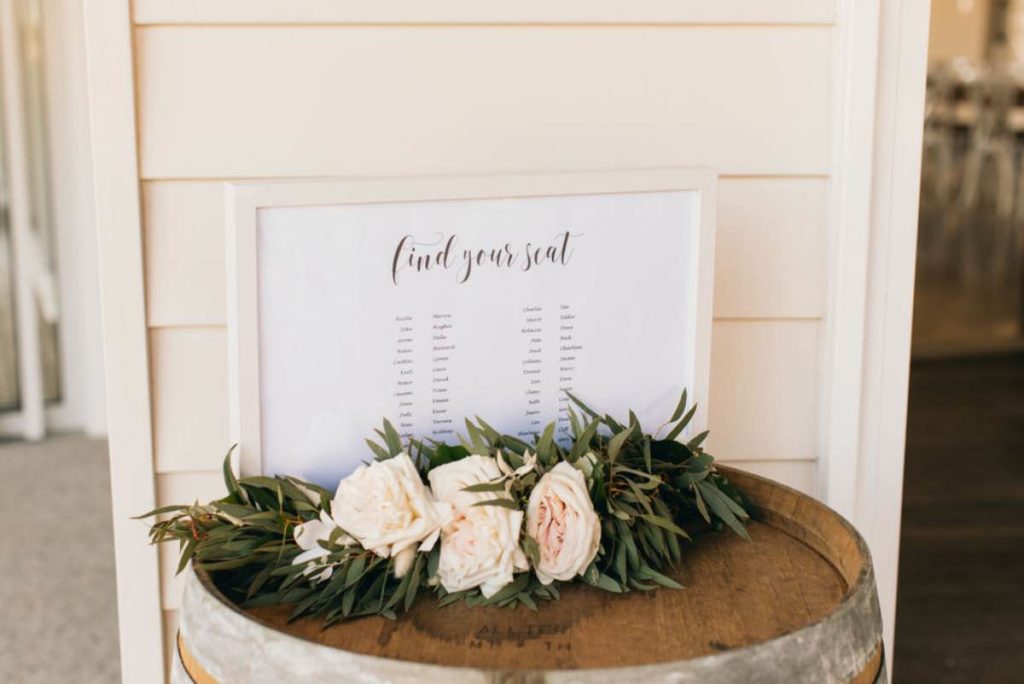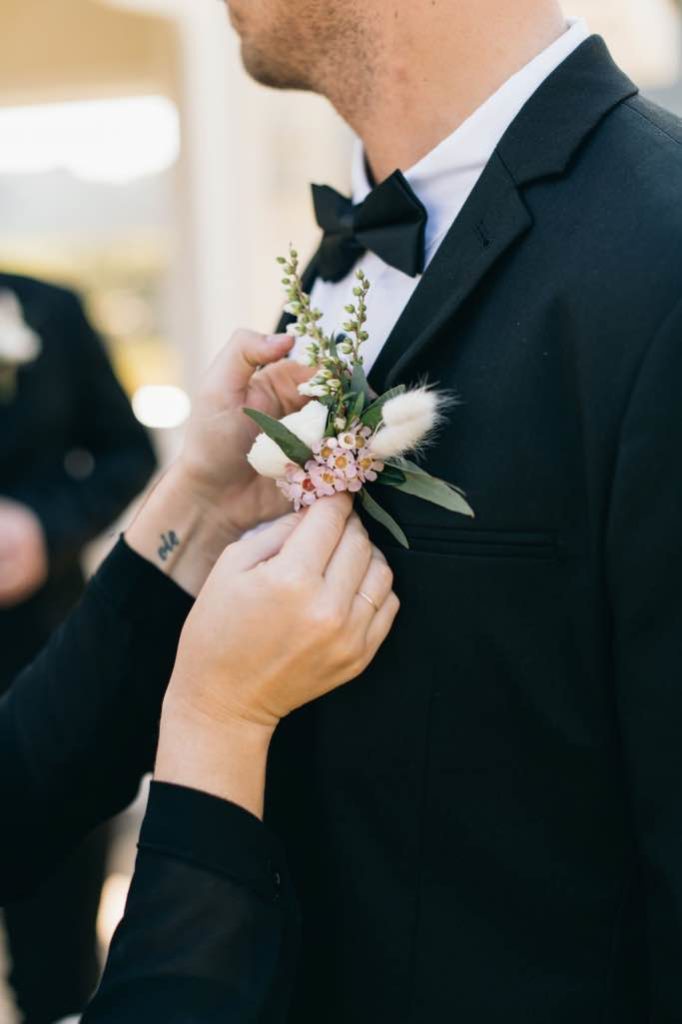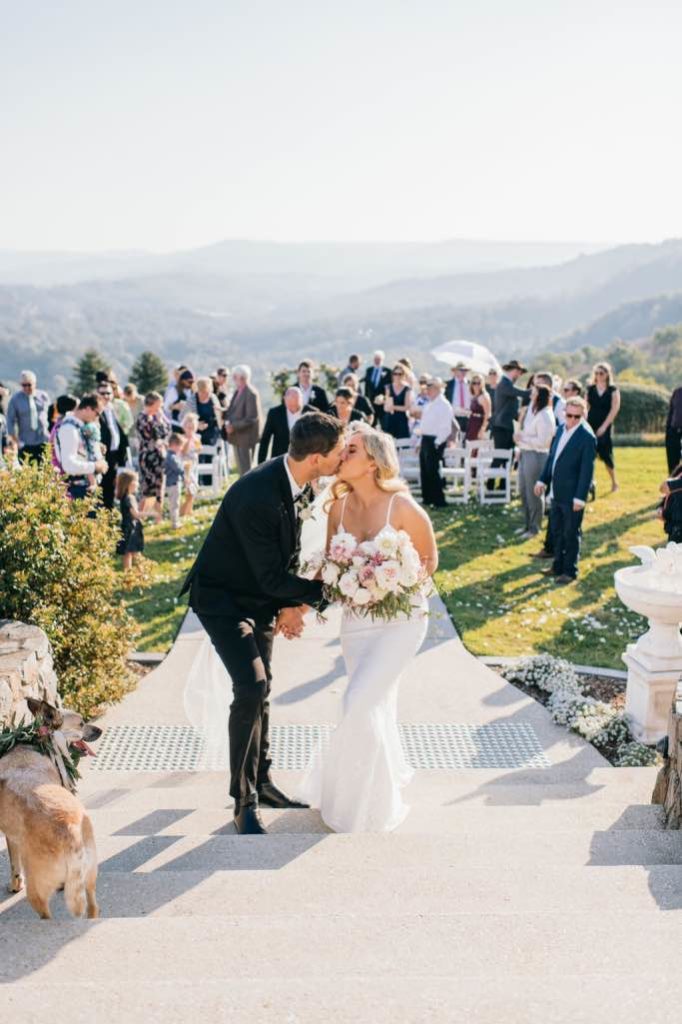 Things that need to be taken into consideration when transferring florals from the ceremony space to the reception.
Time/Distance – if you have a fast turn around between ceremony and reception and/or they are geographically far apart we just don't have the time to get from one to another, redesign and place.
Heat/Wind/Rain exposure – if the florals have had a really rough day – they may look it too! There is always a chance that after a few hours in harsh conditions florals may not be looking their best for your reception or may look tired after a few hours there.
Varieties – some varieties of flowers and foliages don't hold up well for long periods and can't be re-used at the reception space. We can talk about other options or maybe removing them from the design after the ceremony.
Space – we can only place florals where it is safe for you, your guests and staff to move around.
So the options are vast, and reusing florals is definitely doable and will make the most of your budget. Cant wait to tell you what we can do at your wedding at your venue!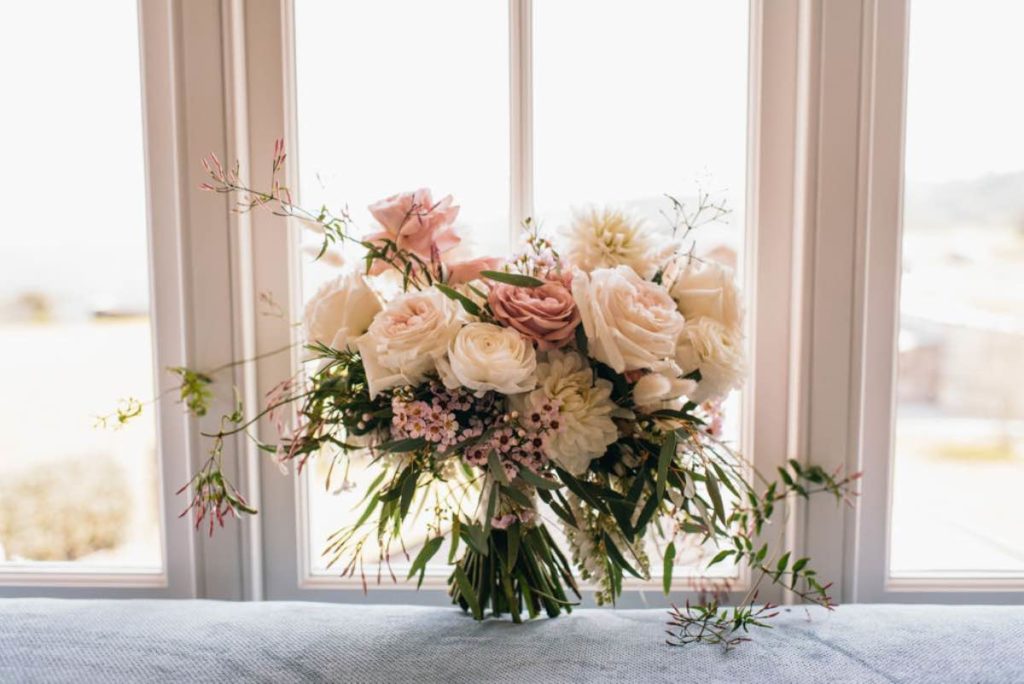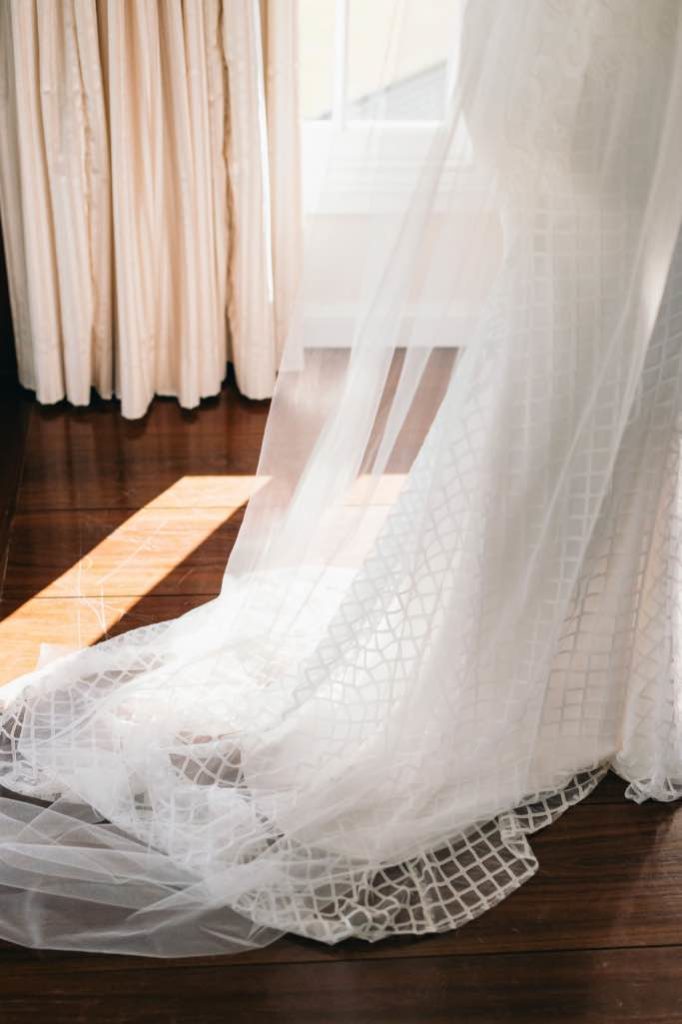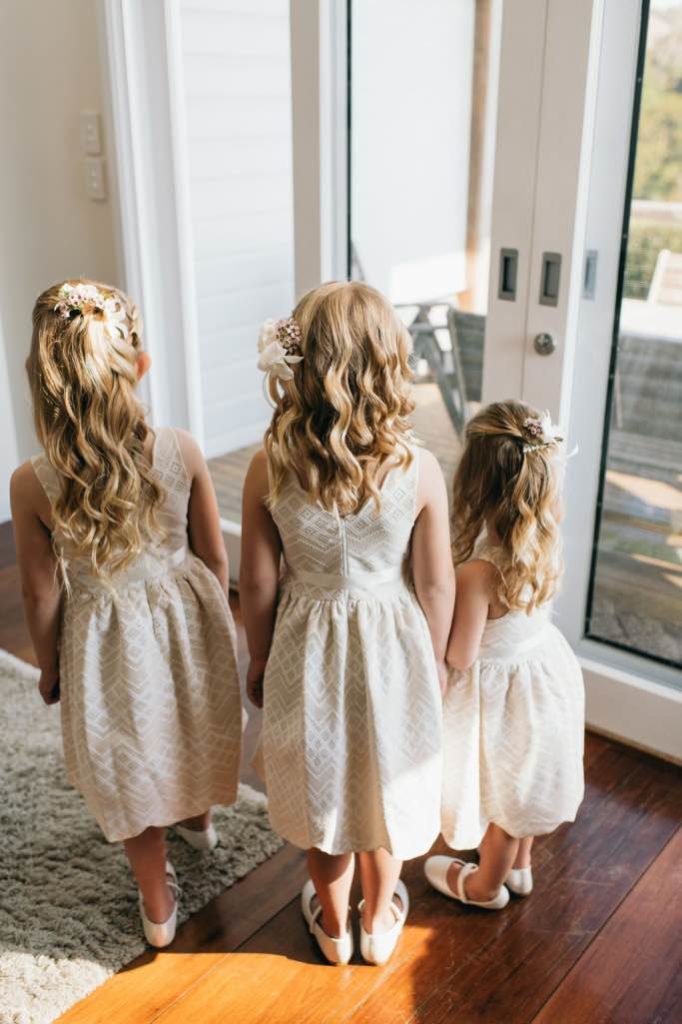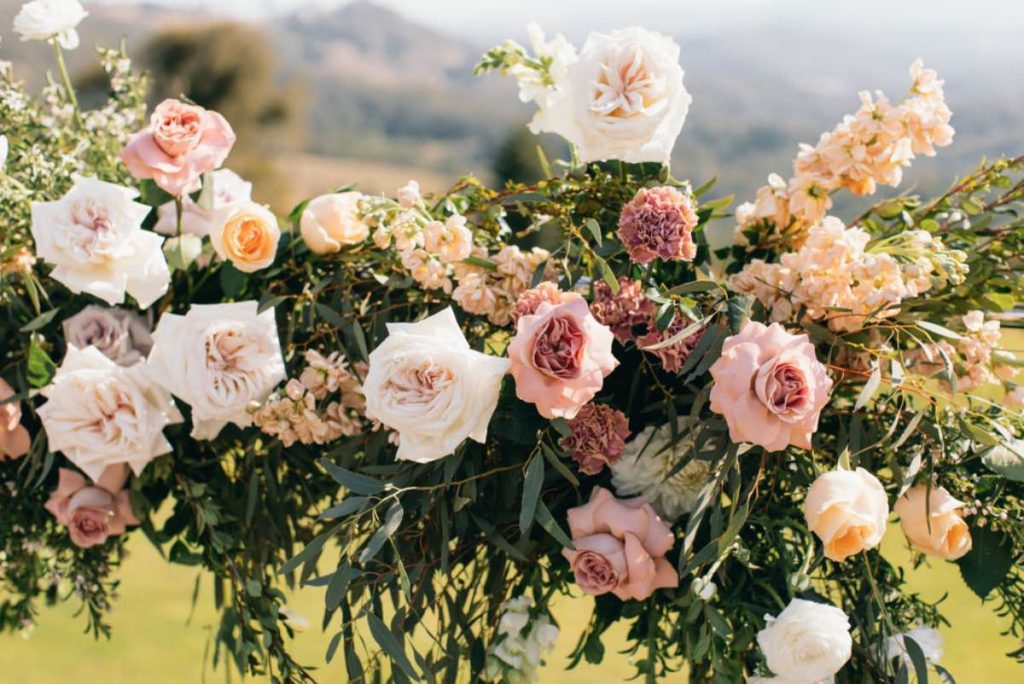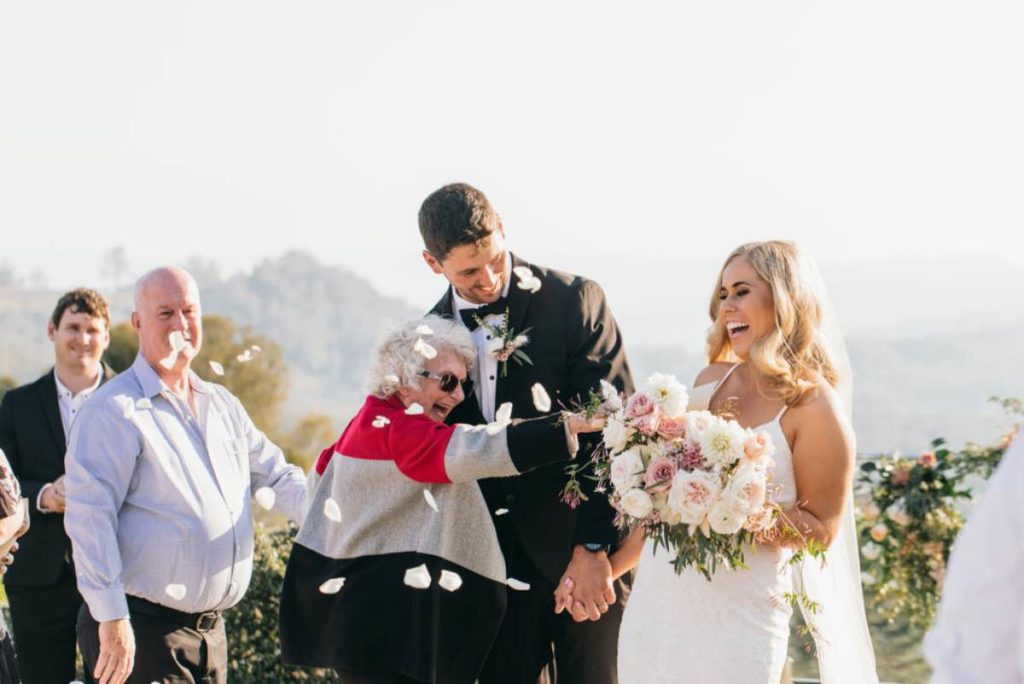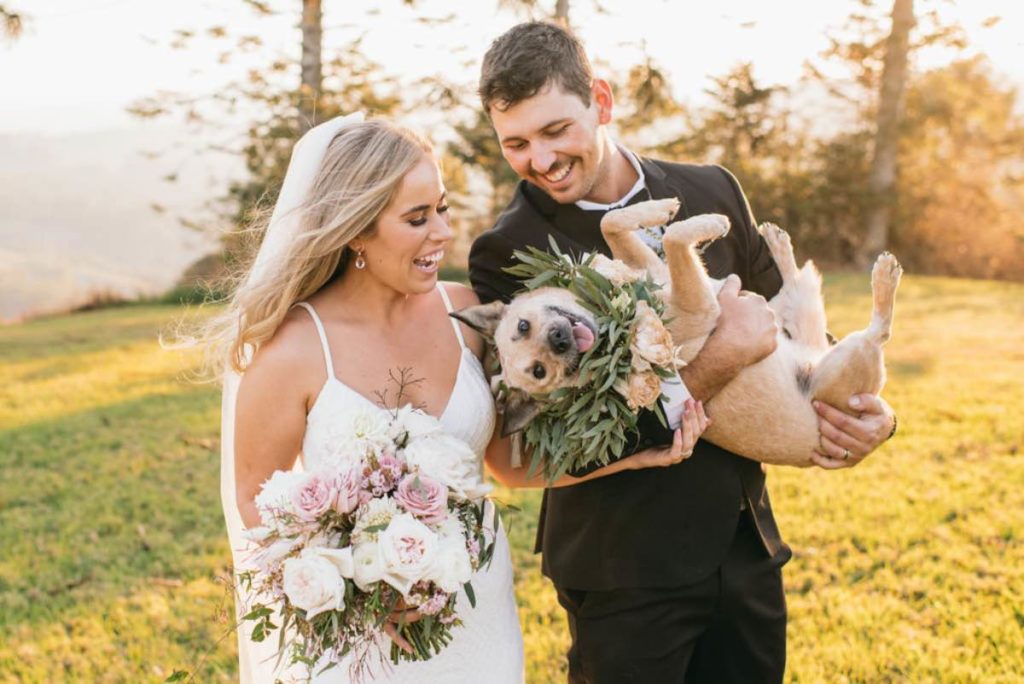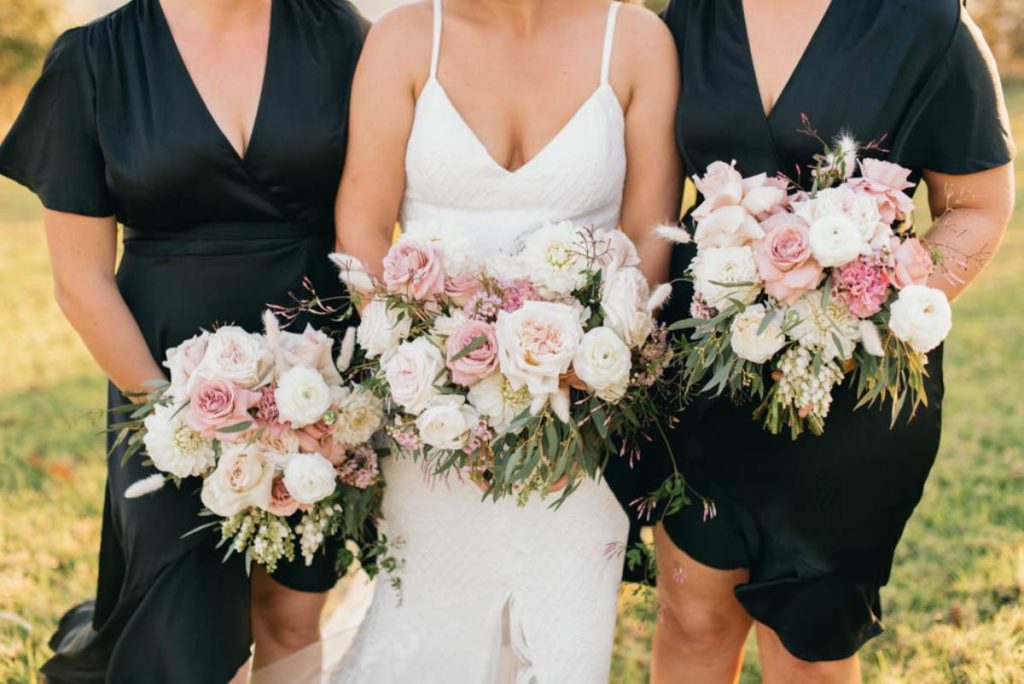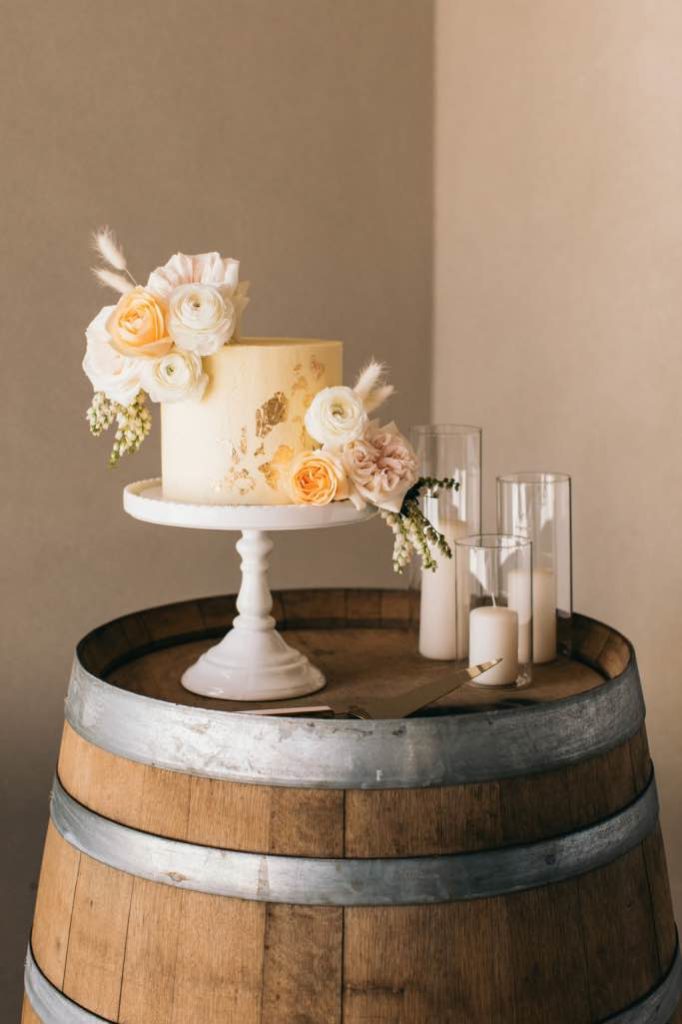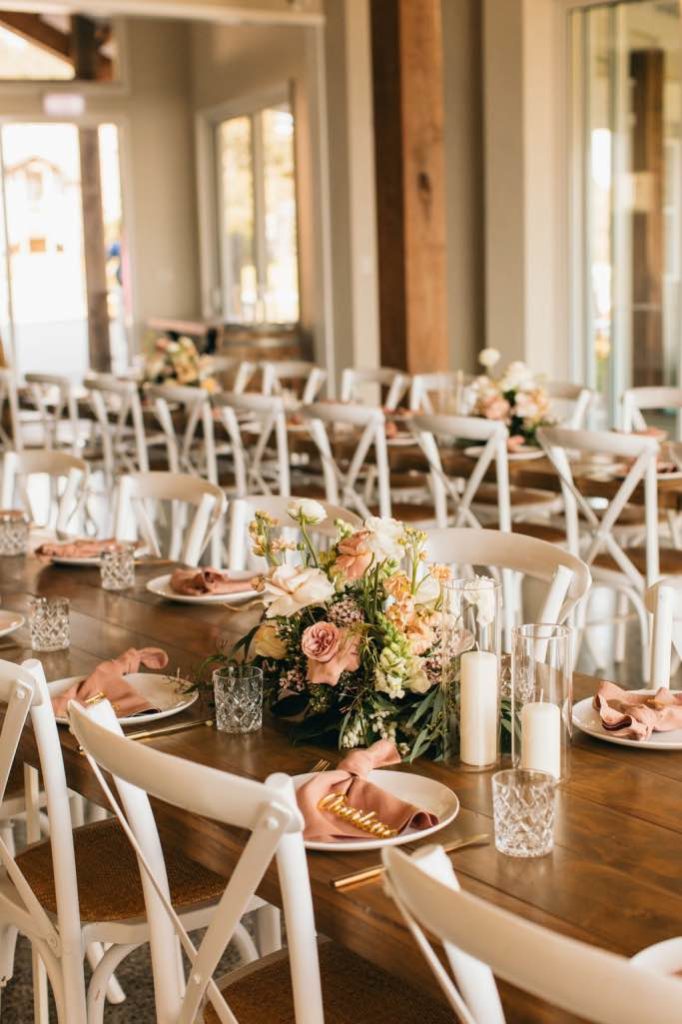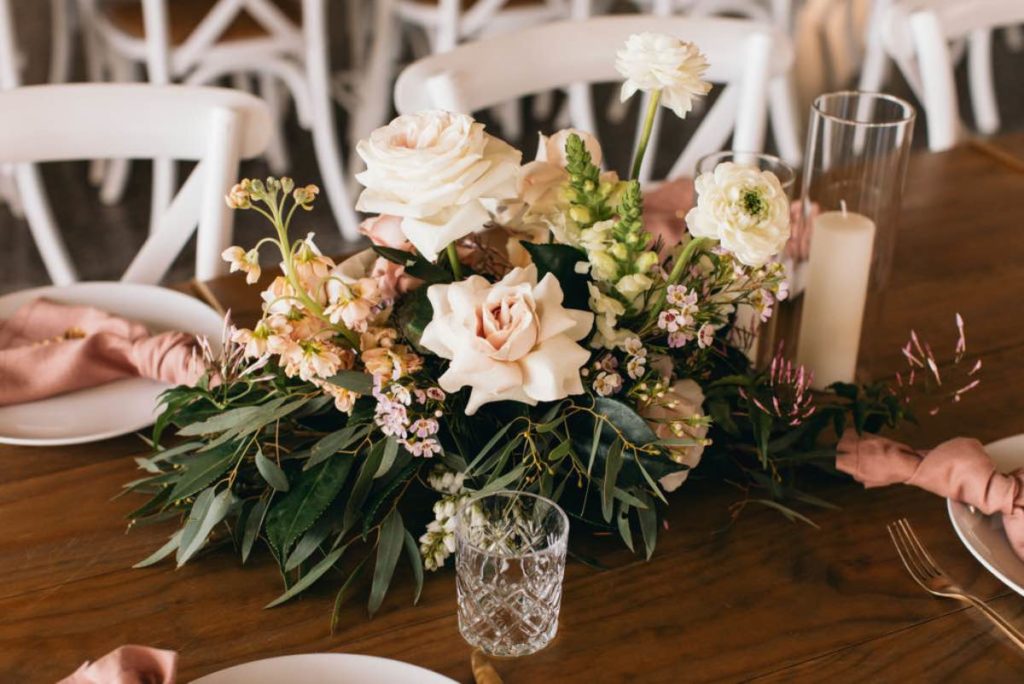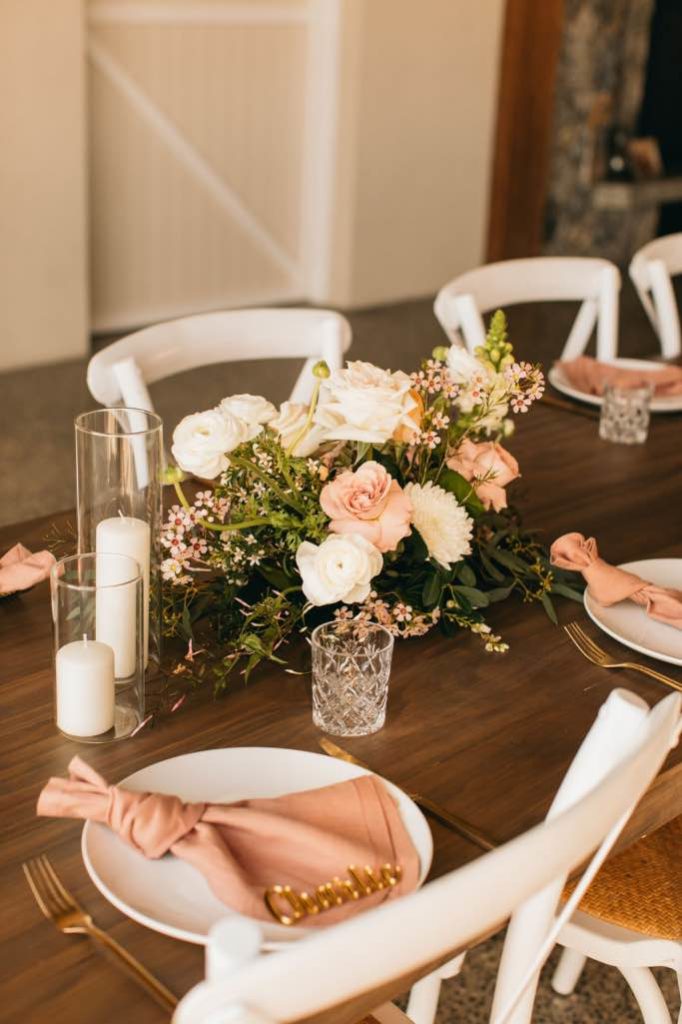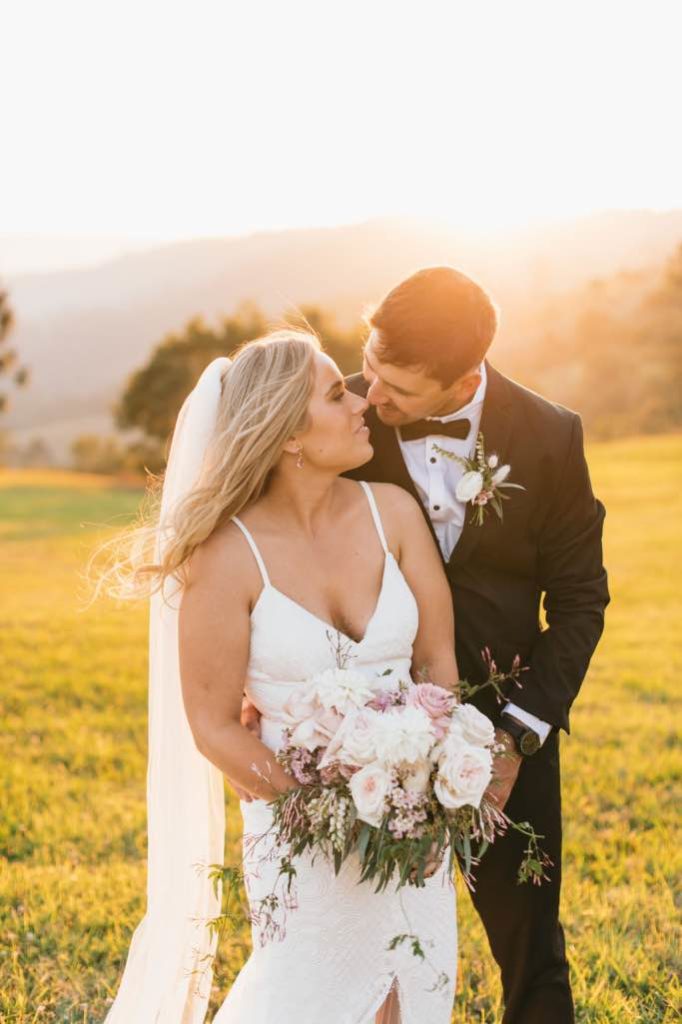 Photography FIGURE WEDDING PHOTOGRAPHY | Venue THE OLD DAIRY, MALENY | Date SEPTEMBER 2019 | Celebrant BIG LOVE CEREMONIES | Planner SOMETHING FOR CATERING | Dress KAREN WILLIS HOLMES | Hair SASS AND NIKI WEDDING HAIR | Makeup NATALIE HUNTER MAKEUP ARTIST | Decor SIMPLY STYLE CO.  & HAMPTON EVENT HIRE | Cake CHOCOLATE 2 CHILLI
Photos for this blog came from the real wedding of Emma and Kane, who got married at the stunning Old Dairy in Maleny. They had a dusty pink, blush, white and ivory colour palette and utilised so many great spaces at the venue. From the floating ceremony florals that were broken down and placed around the reception space on the bridal table, fireplace and surrounds. Their furry attendant donated his florals to the seating chart signage. Bouquet florals consisted of roses, dahlias and gorgeous textural elements such as bunny tail grass, jasmine flowers and foliage, wax flower and trailing andromeda. Reception table florals were also made into bases that guests could take home at the end of the night. We do our best to make sure you go away with as many blooms as you can from your wedding and get to enjoy them for as long as possible. If you have chosen a vessel/vase option, when we do packdown we can bundle up and package blooms ready for you or family to take home.