VENUE SPOTLIGHT – YABBALOUMBA RETREAT – SUNSHINE COAST HINTERLAND
VENUE SPOTLIGHT
FEATURING REAL WEDDINGS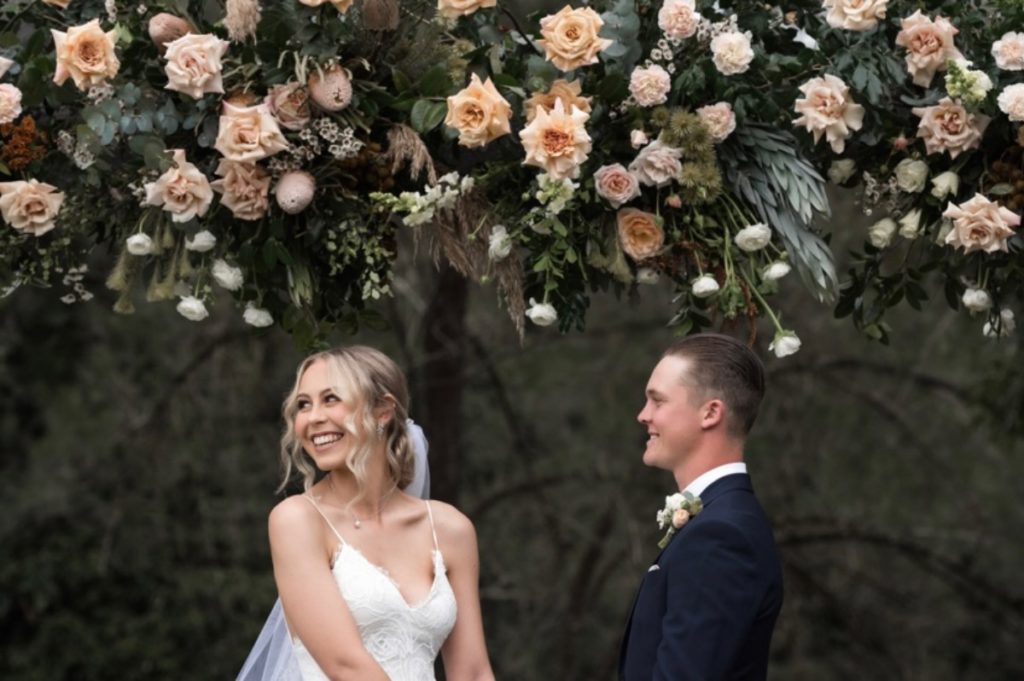 If you are after a classic rustic venue with a barn, beautiful outdoor ceremony spaces, onsite accommodation and lush rolling hills, Yabbaloumba may be the perfect venue for your wedding. Yabbaloumba Retreat is a working farm located 6km from Kenilworth and you have access to the 4 onsite private cottages or the smaller 7 "shed quarters". Guests can also camp onsite, so everyone can have a great time. The venue can cater to up to 200 guests.
The wedding venue is managed by L&L Co Events and they offer several ceremony spaces from the most popular, arbour by the creek, to rolling lawns, to the upper arbour near the barn, affectionately referred to as "the shed". The are many spots perfect for the post ceremony photos – with 200 acres; the creeks, lake and lots of romantic nooks to get some amazing shots of the Conondale Ranges.
Here are some recent real weddings we have done at the venue for some inspiration for your day.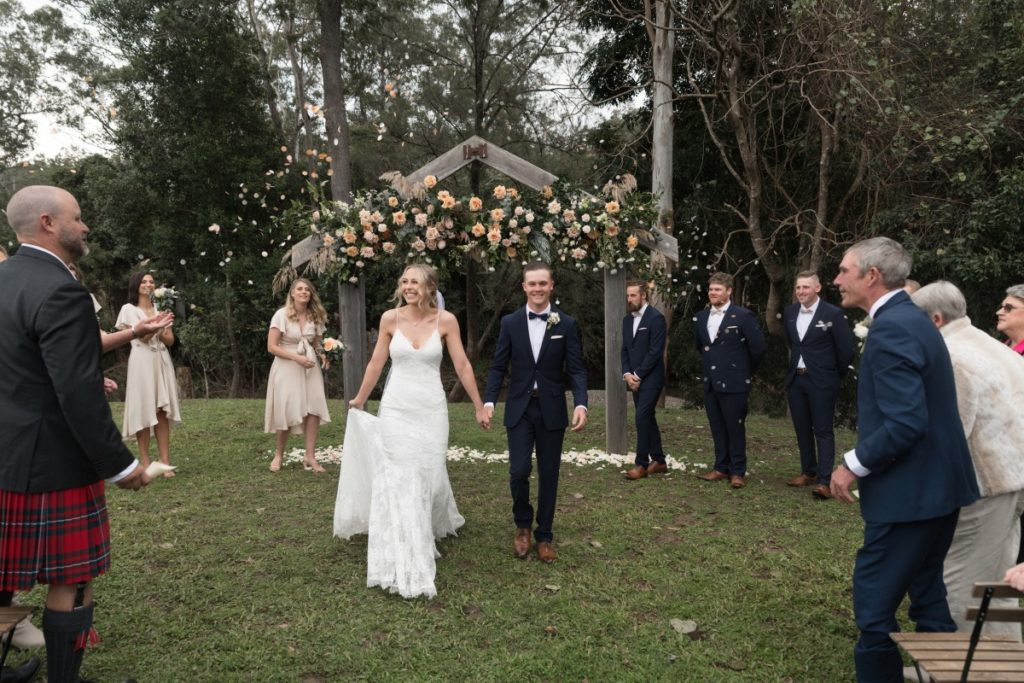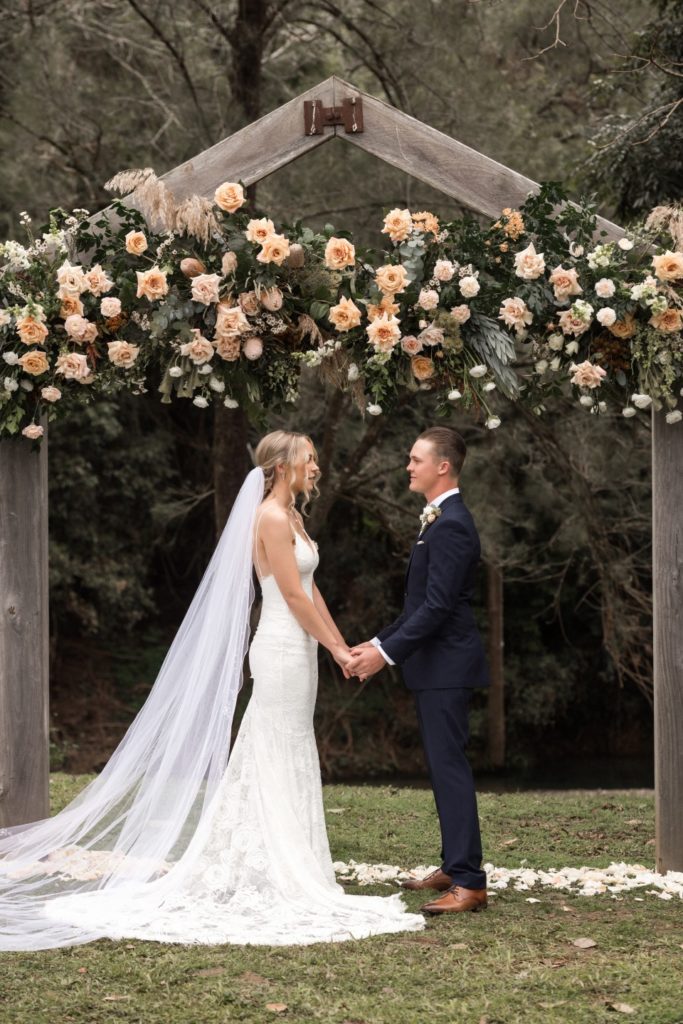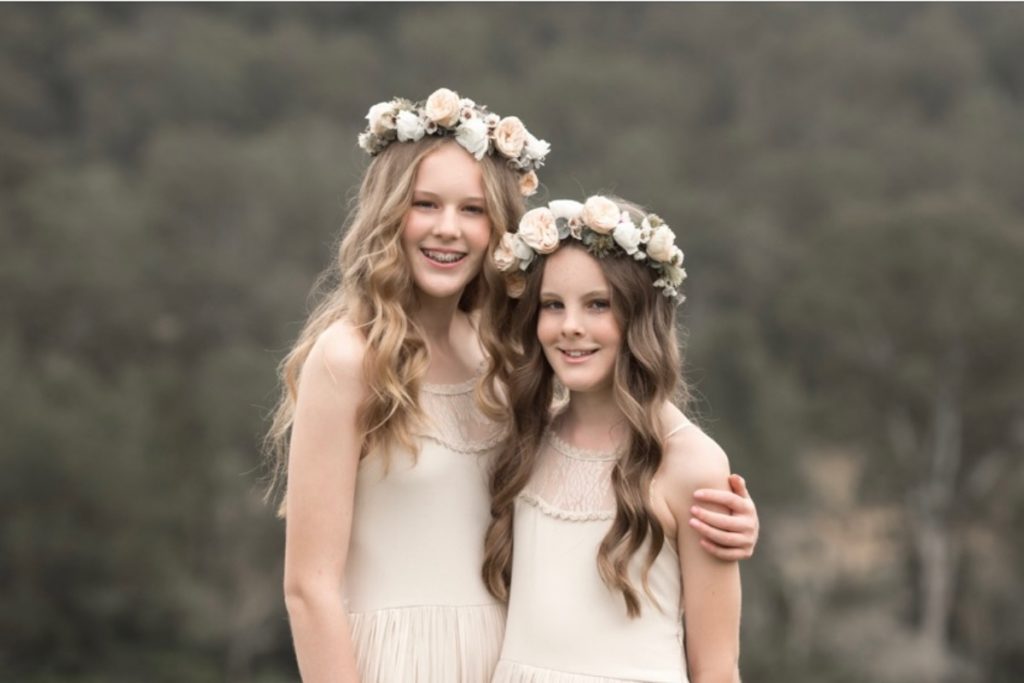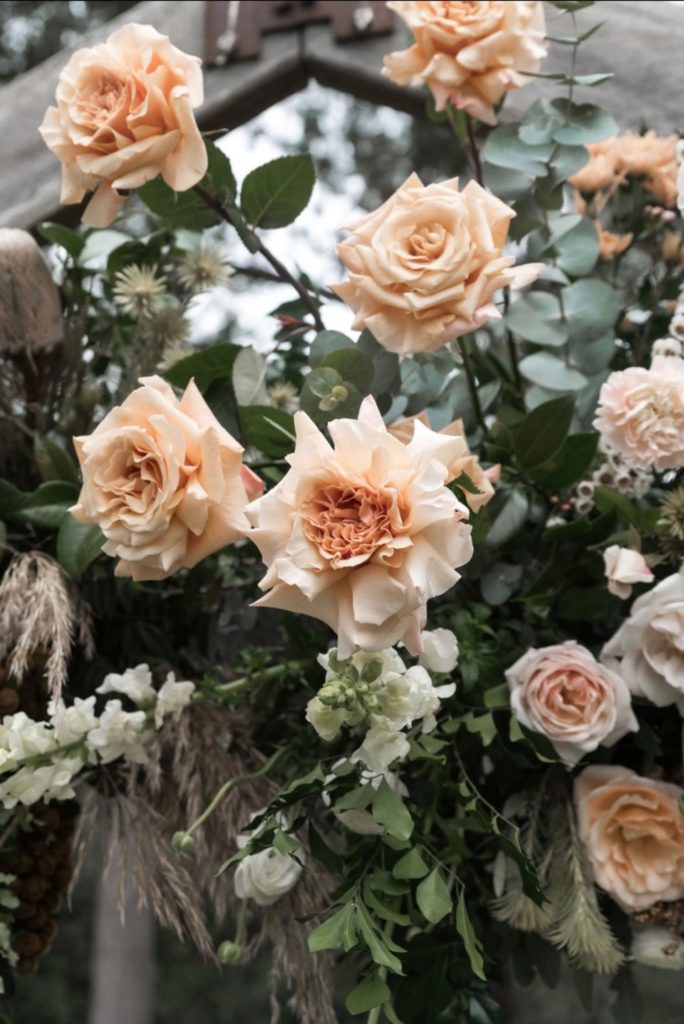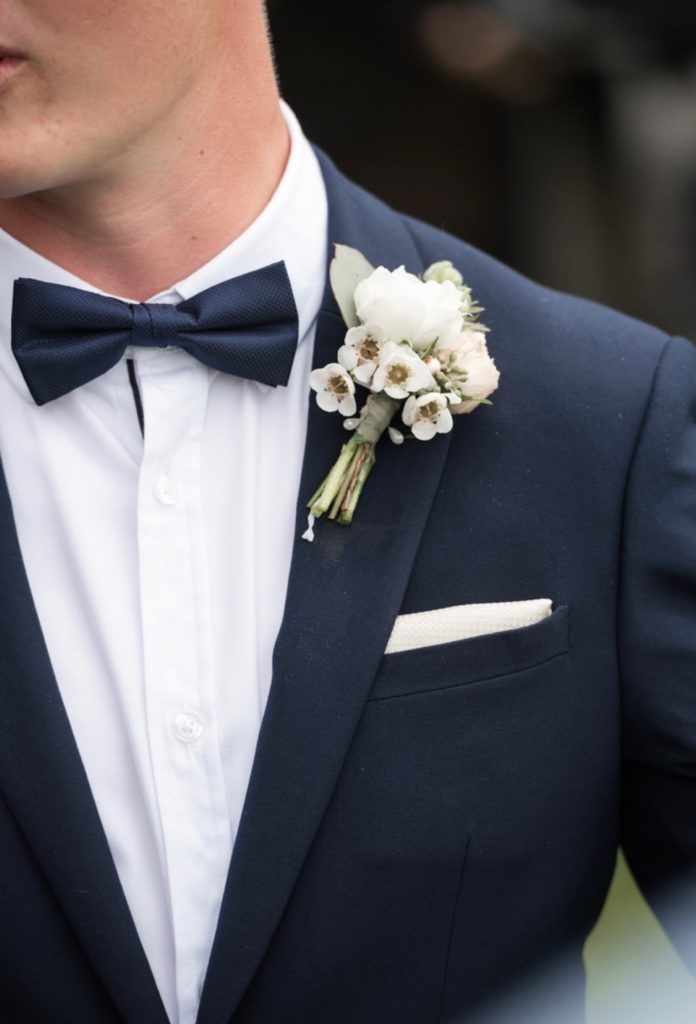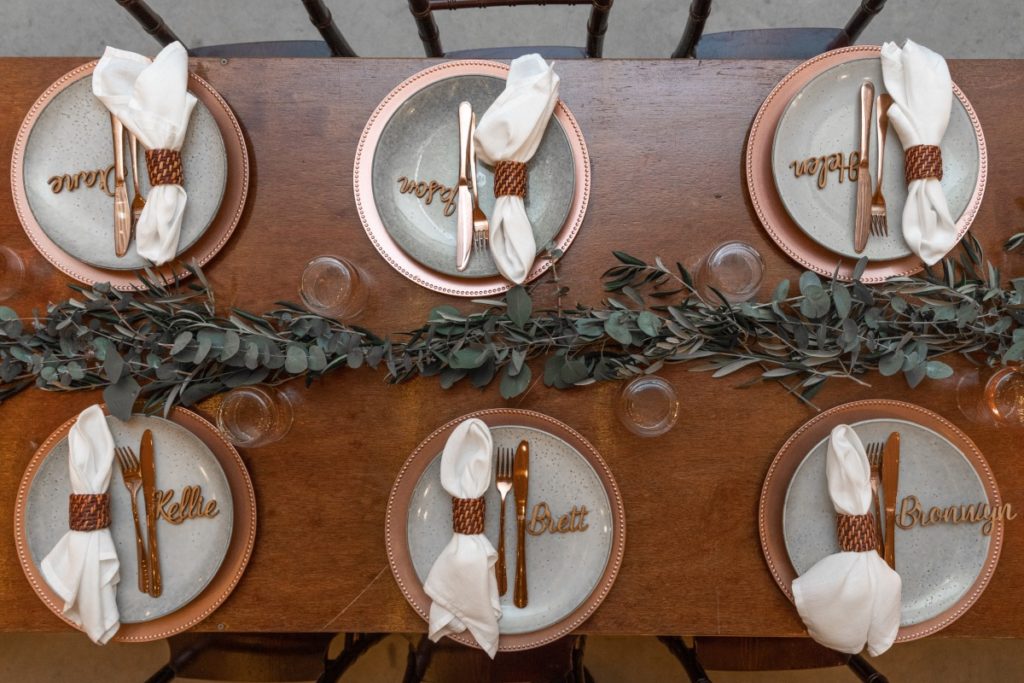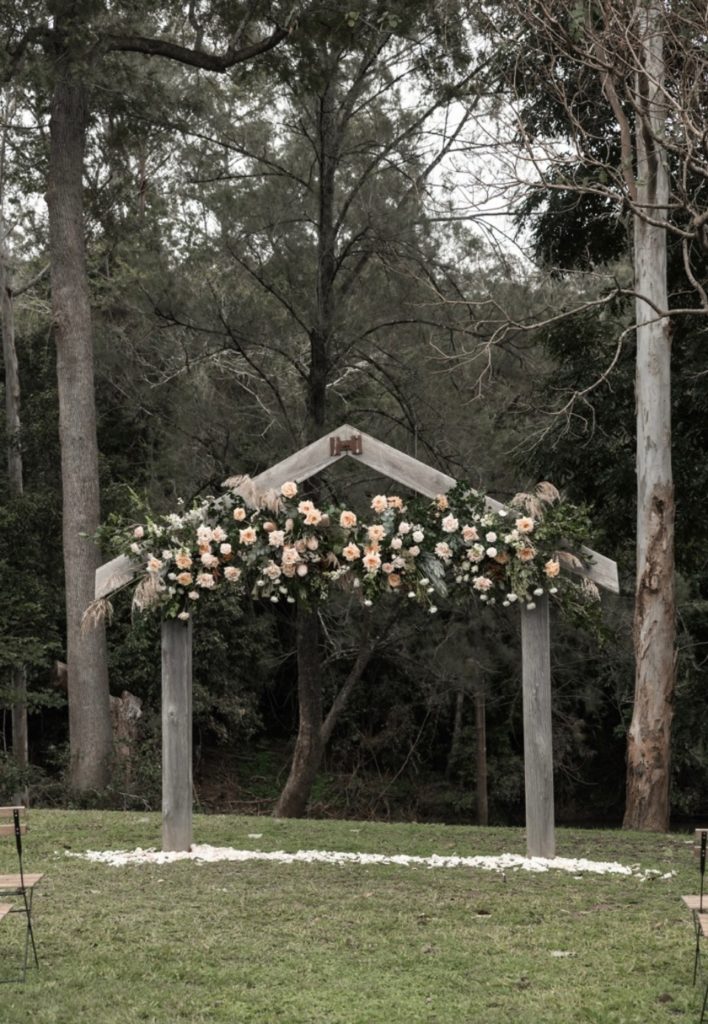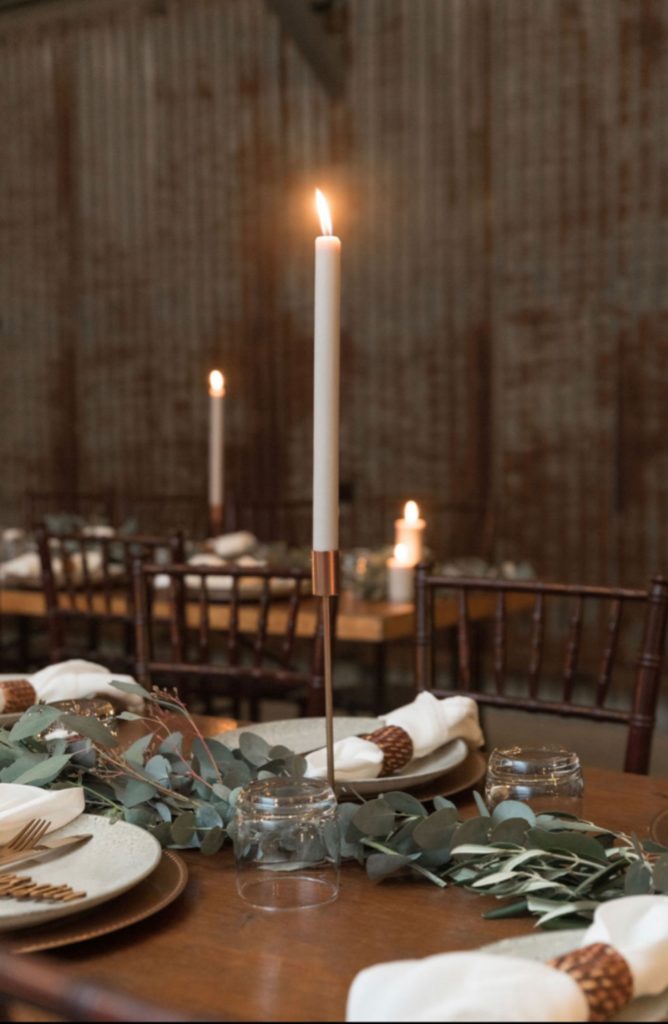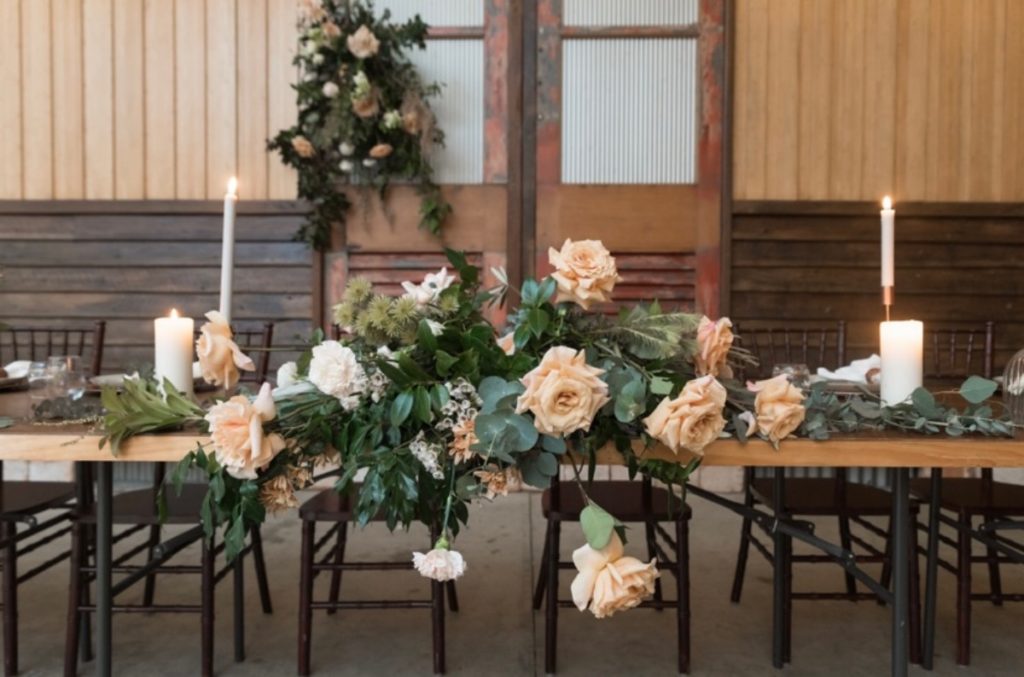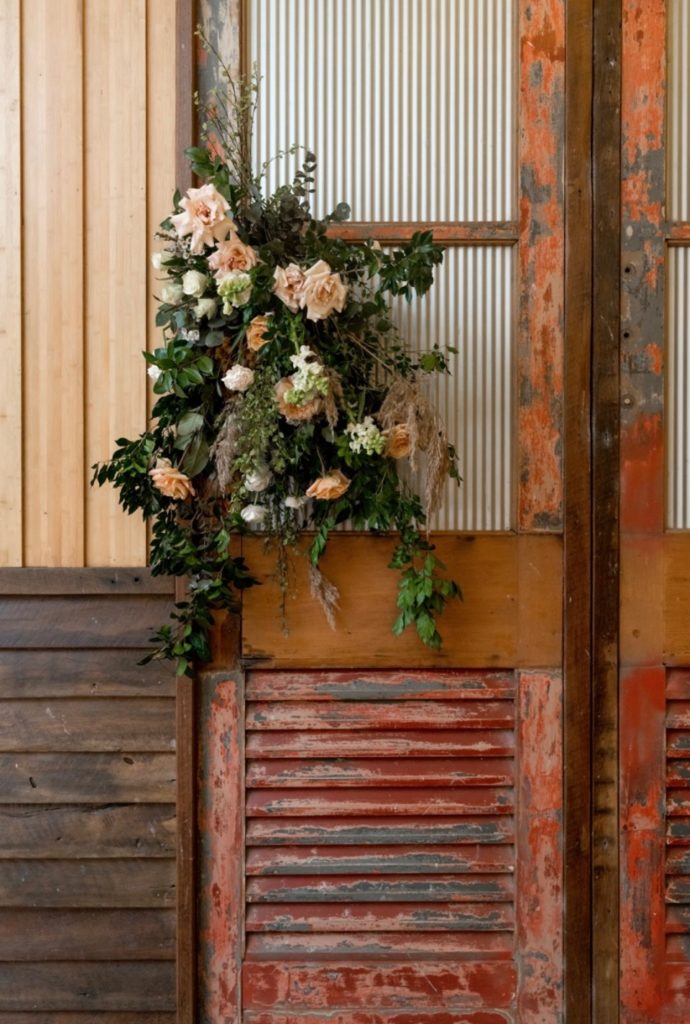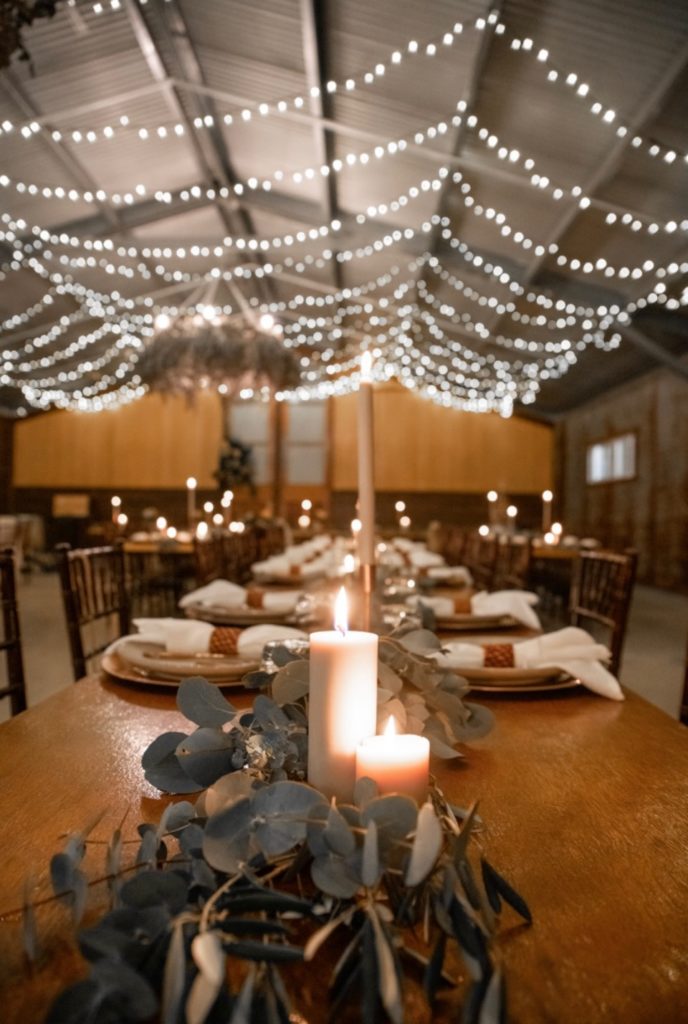 Maddy + Chris
Date AUGUST 2022 | Photographer TOM HALL |
Due to the rustic feel at the venue and the existing wagon wheel light fittings in the barn, we tend to do a more textural design for the wedding flowers. Keeping in mind that the lower arbour by the creek is oversized and if you choose add florals to this; they need to also be over oversized to suit its height and width. But we have a few weddings coming up with real POPs of colour. We can not wait to show you them in 2023.
In the next wedding of Kaitlyn and Jonny we created a bespoke ceremony design to include some tall freestanding plinths in addition the arbour florals, these could then easily be transferred as floral pillars to the reception space.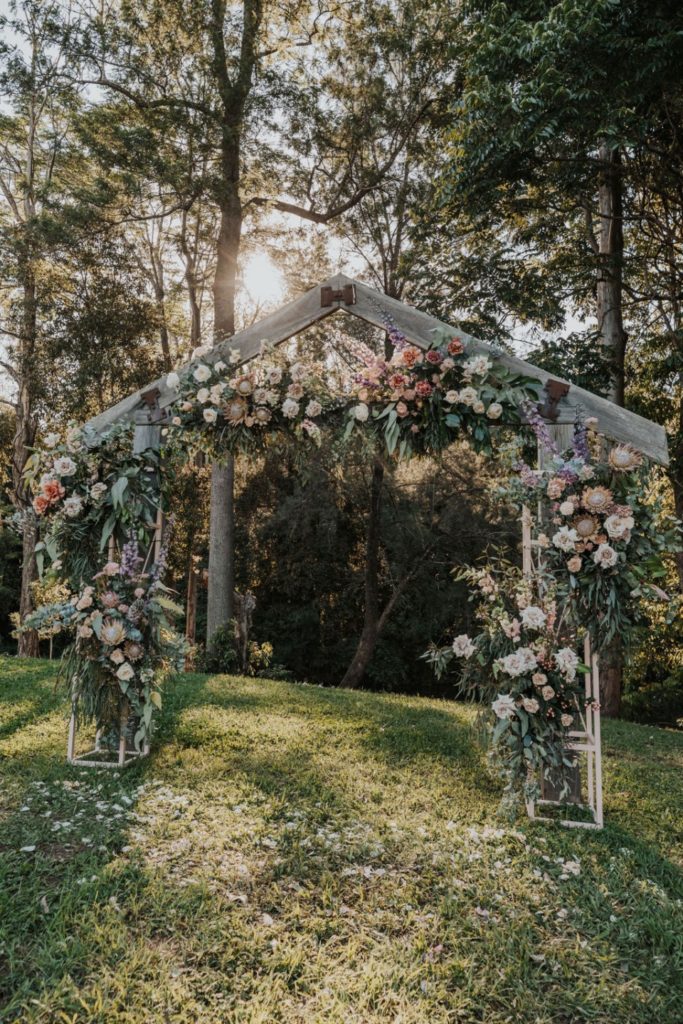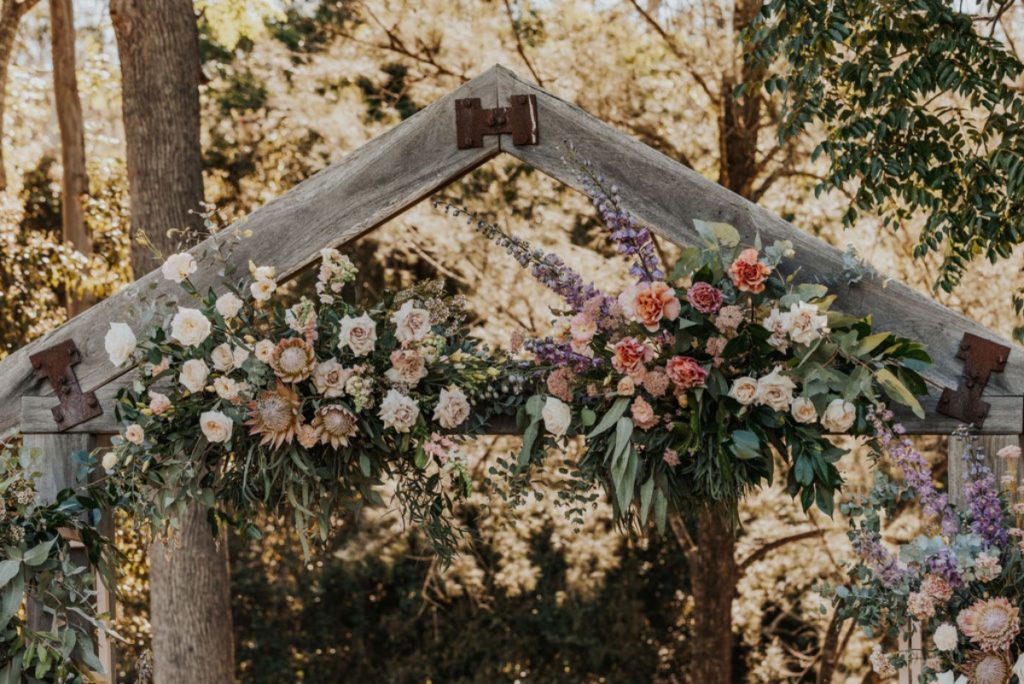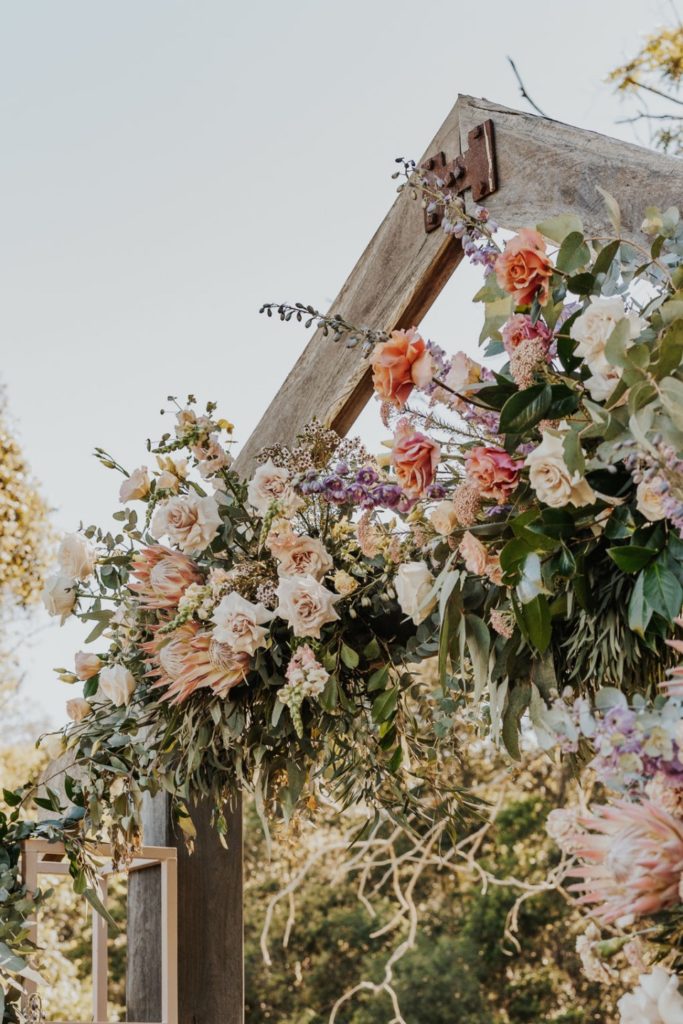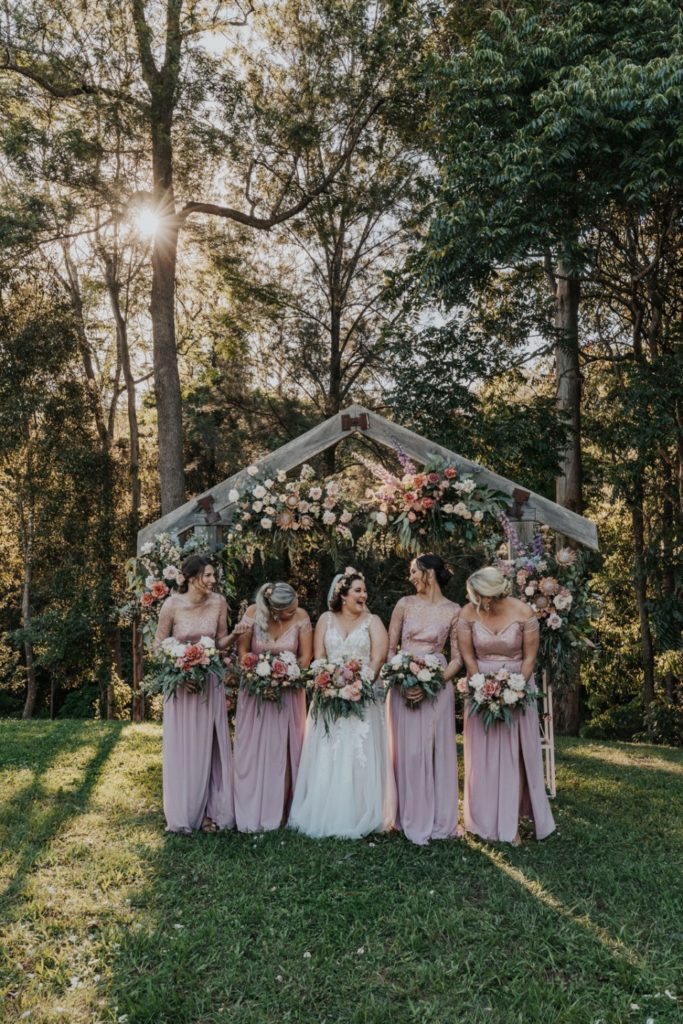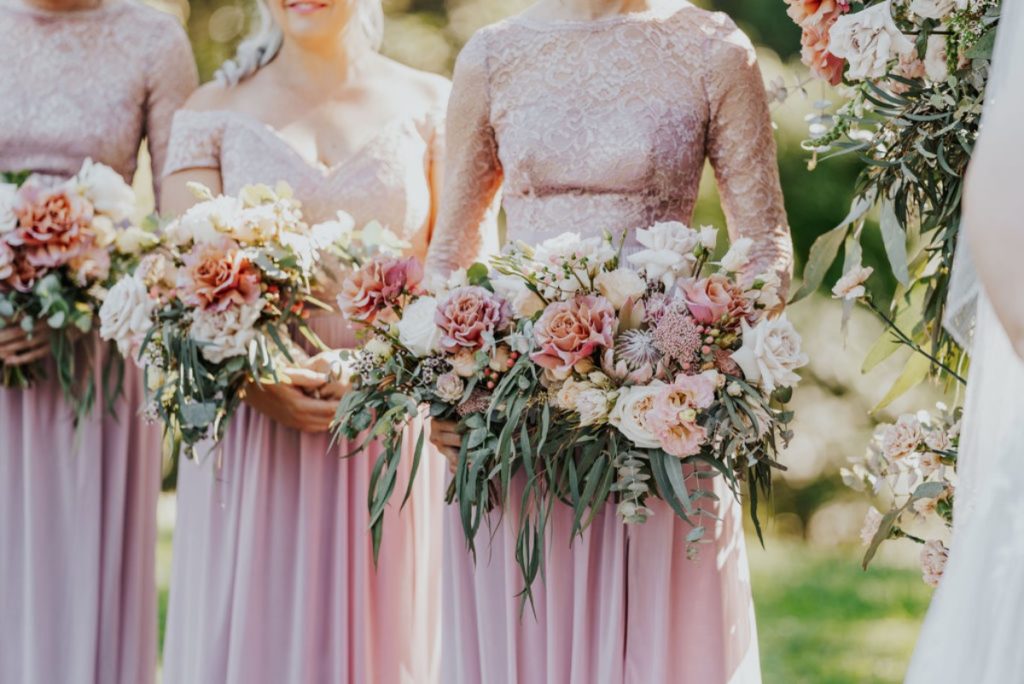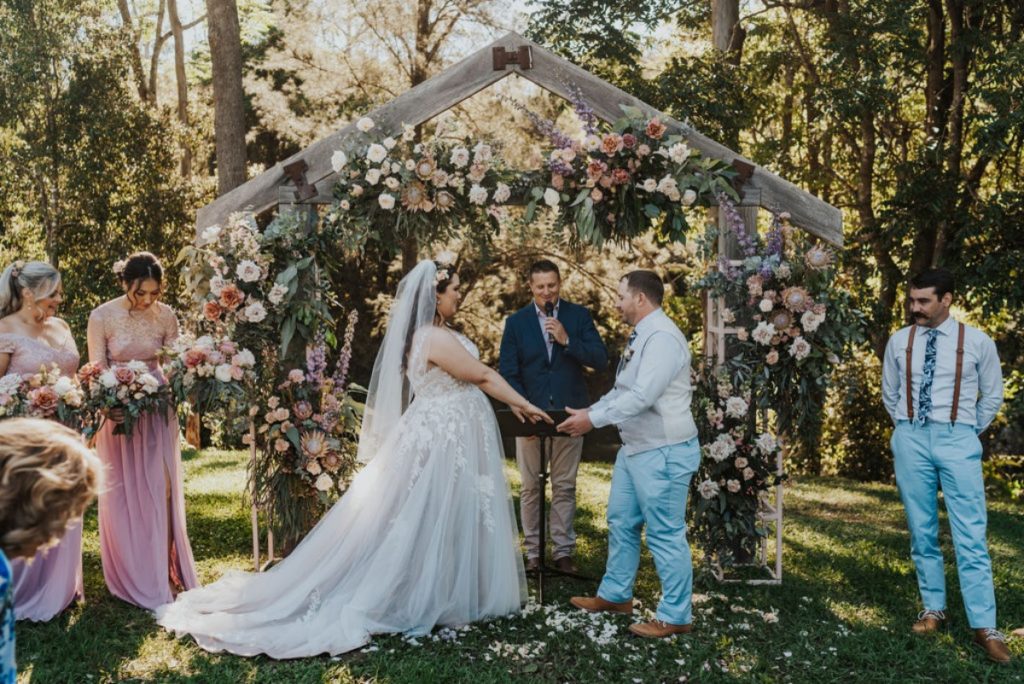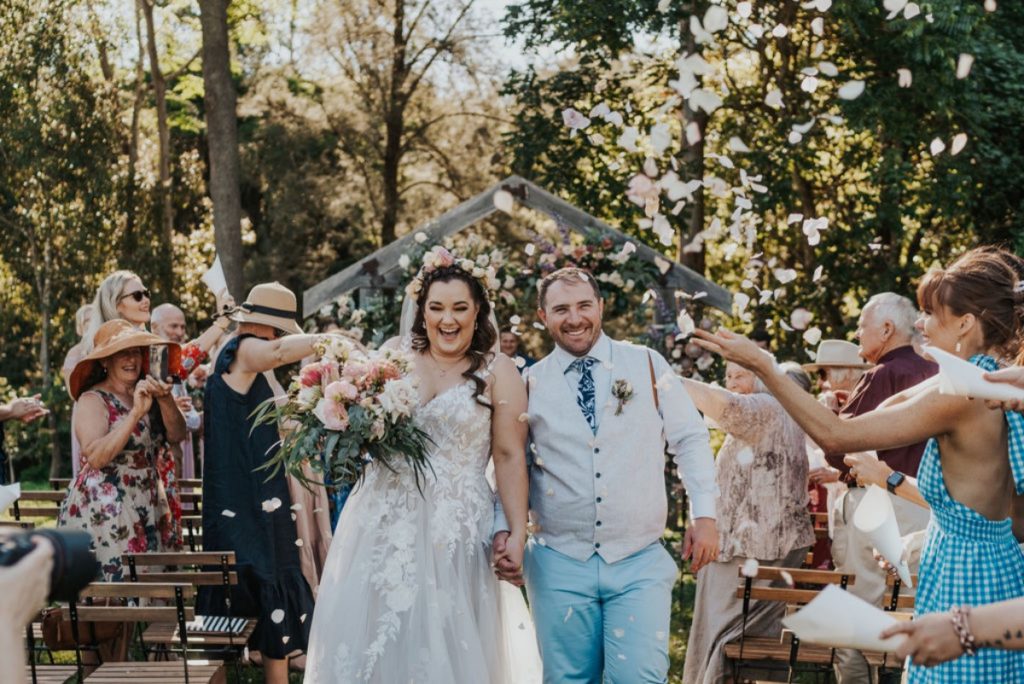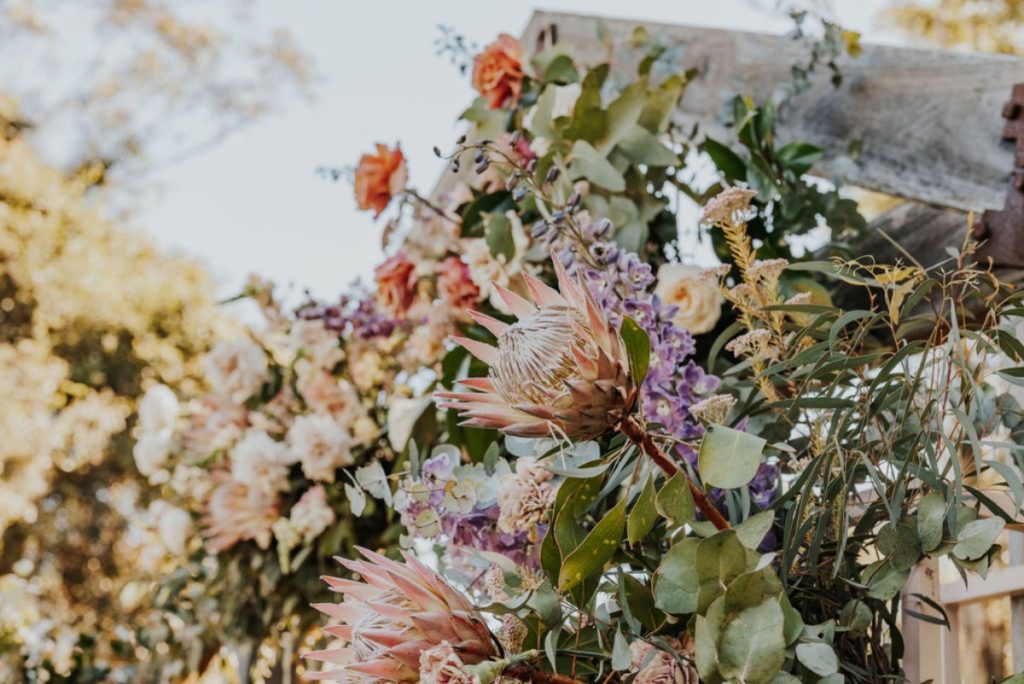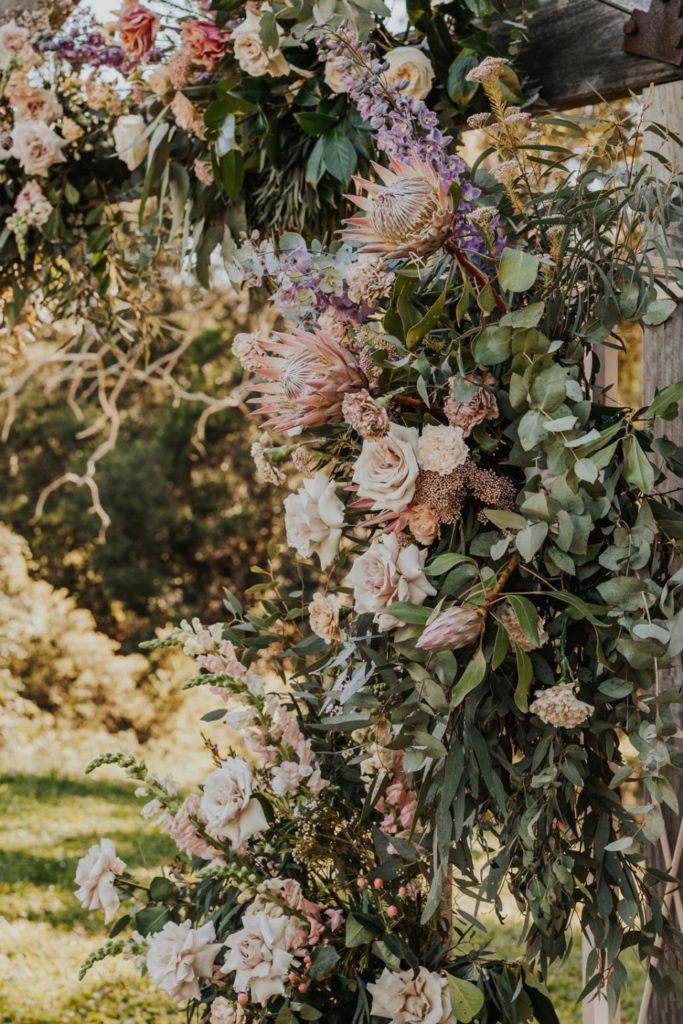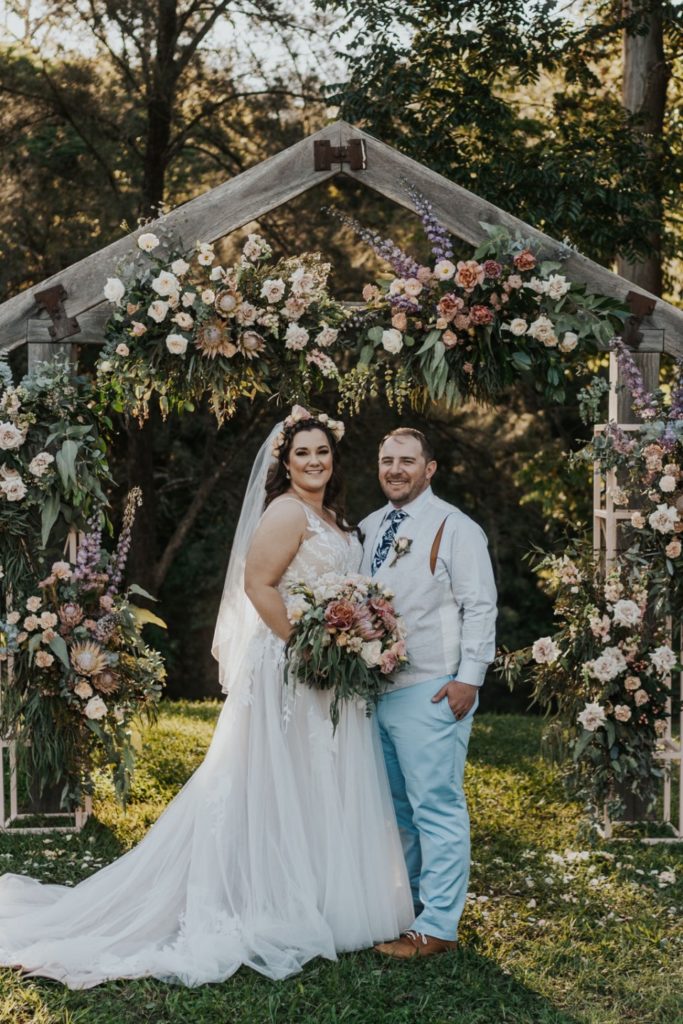 Kaitlyn + Jonny
Date NOVEMBER 2021 | Photographer CANDI PHOTOGRAPHY | Hair EVALYN PARSONS | MUA KATE ELLEN
We got to utilise the round tables for Tanika and Clinton's wedding creating central floral clouds that can be gifted at the end of the night.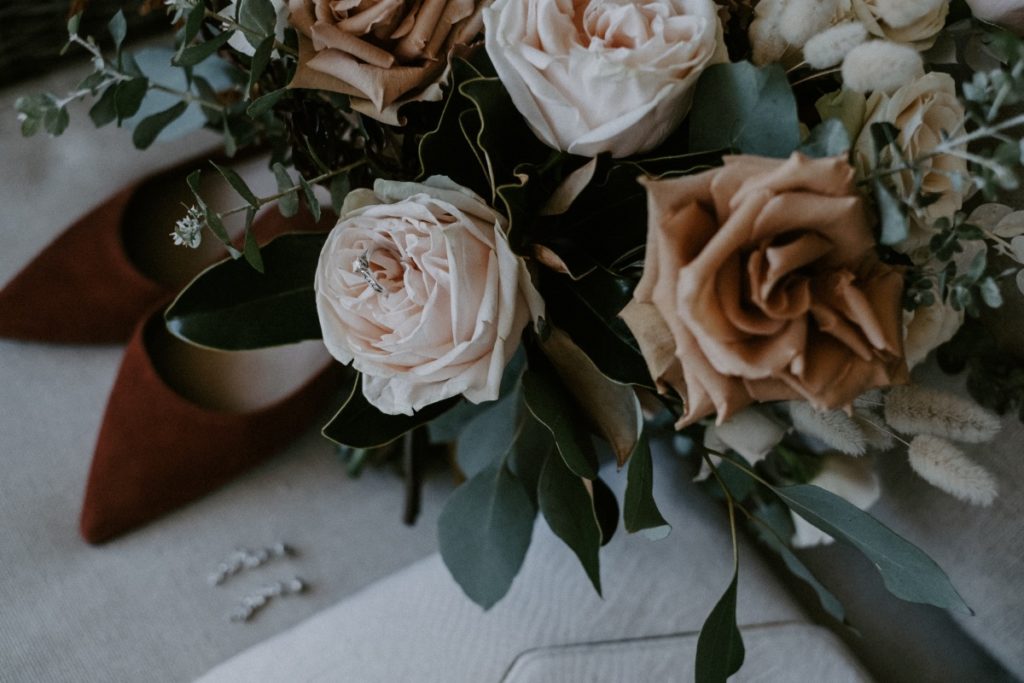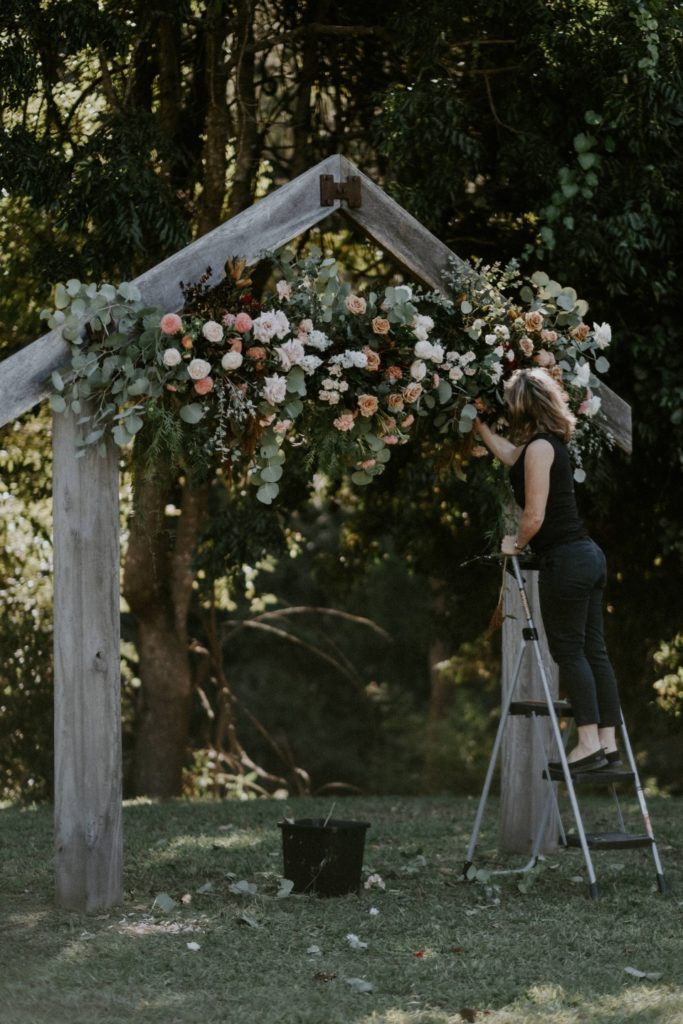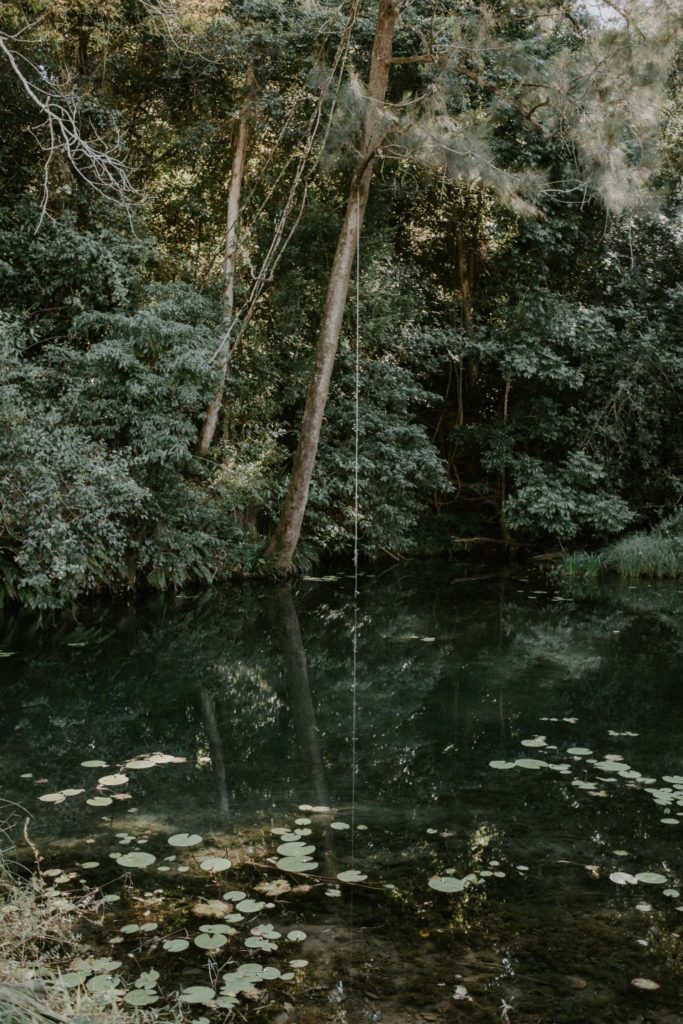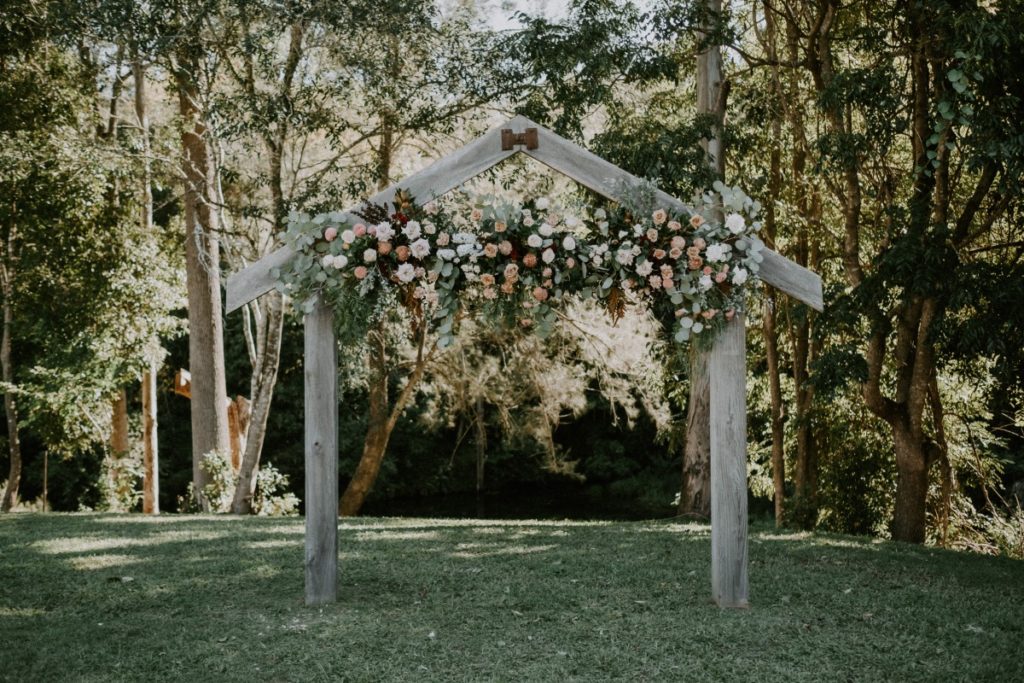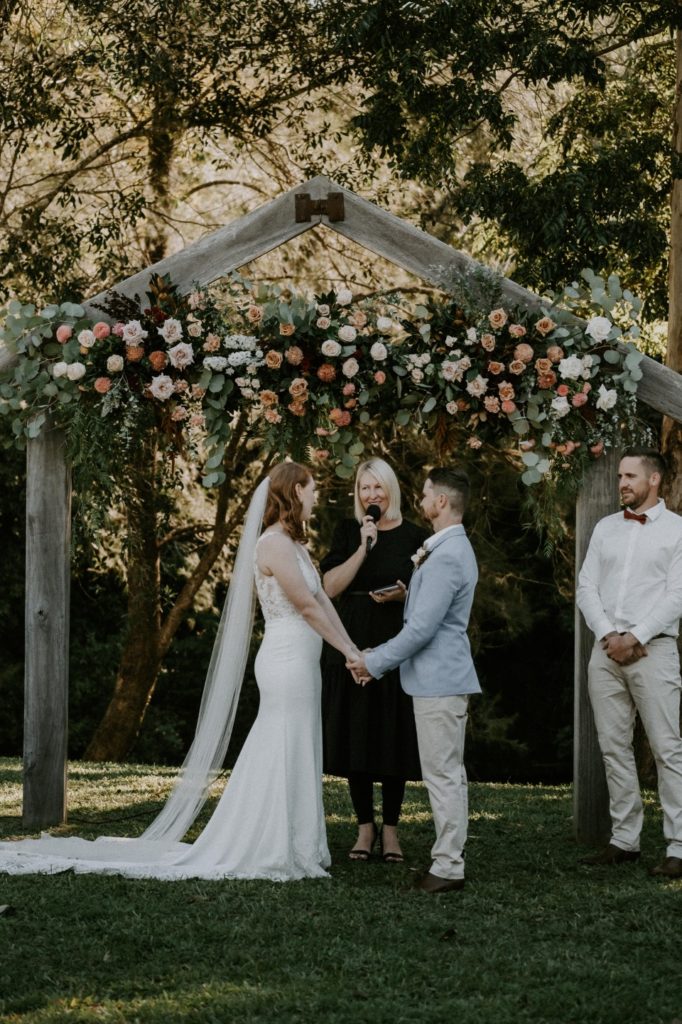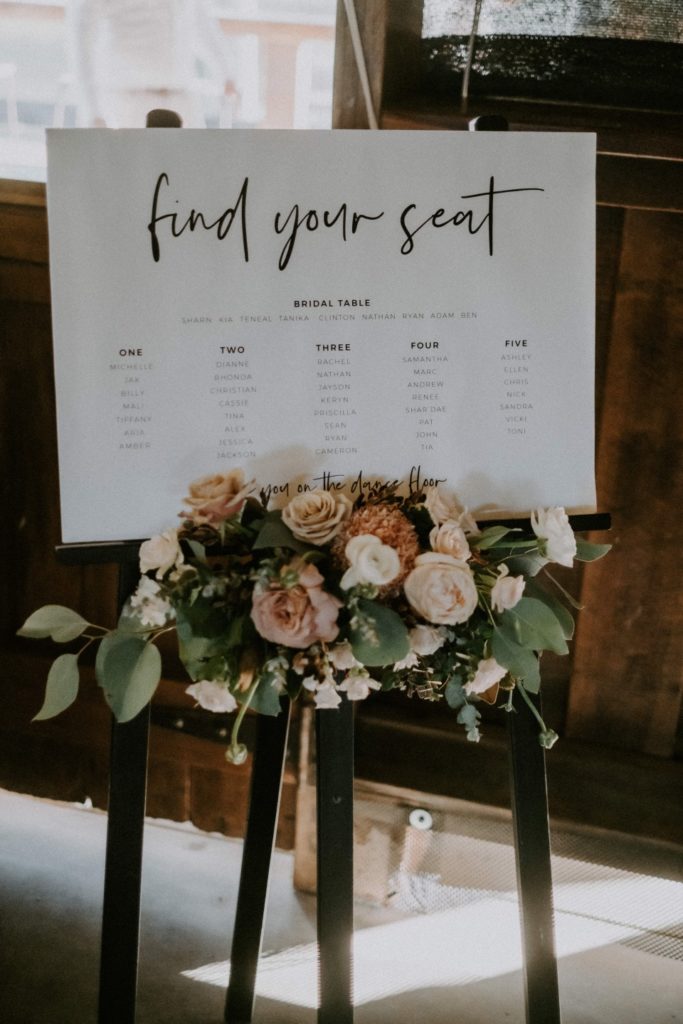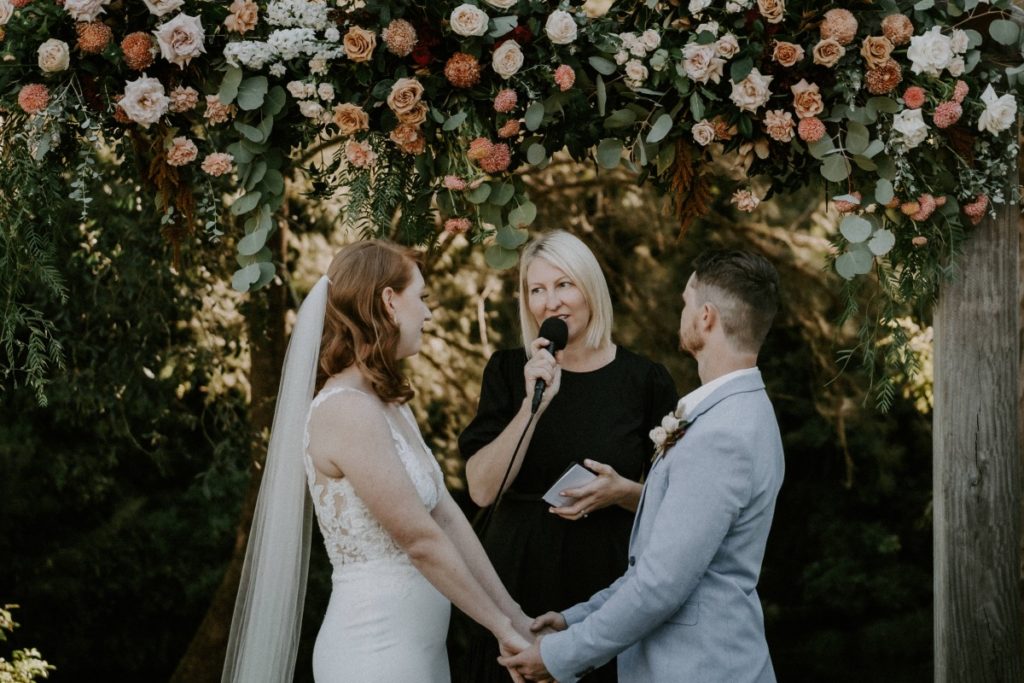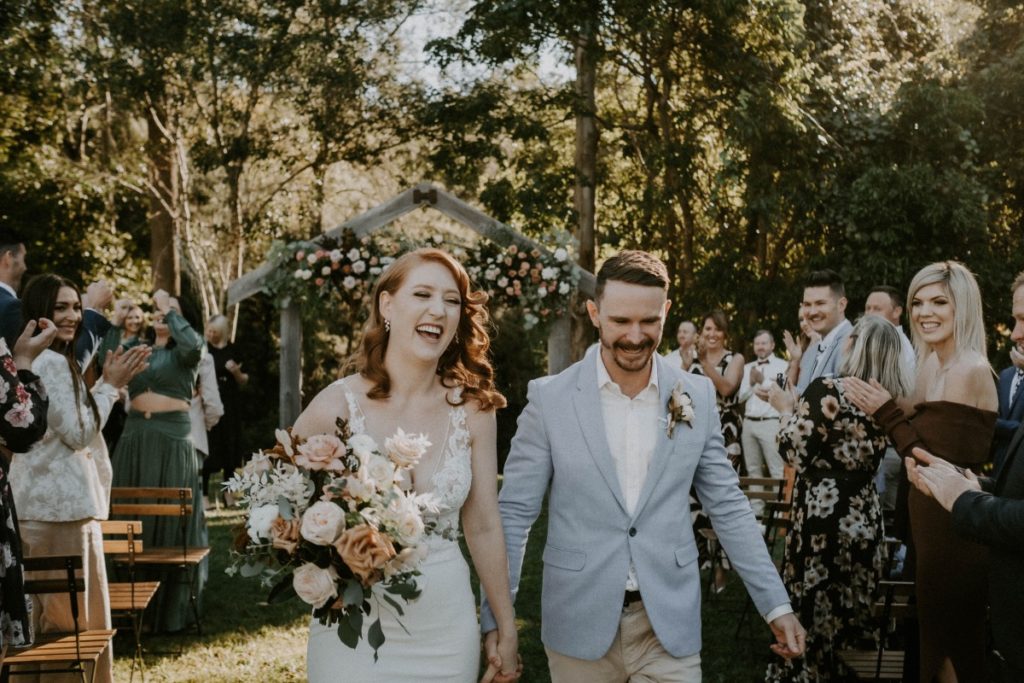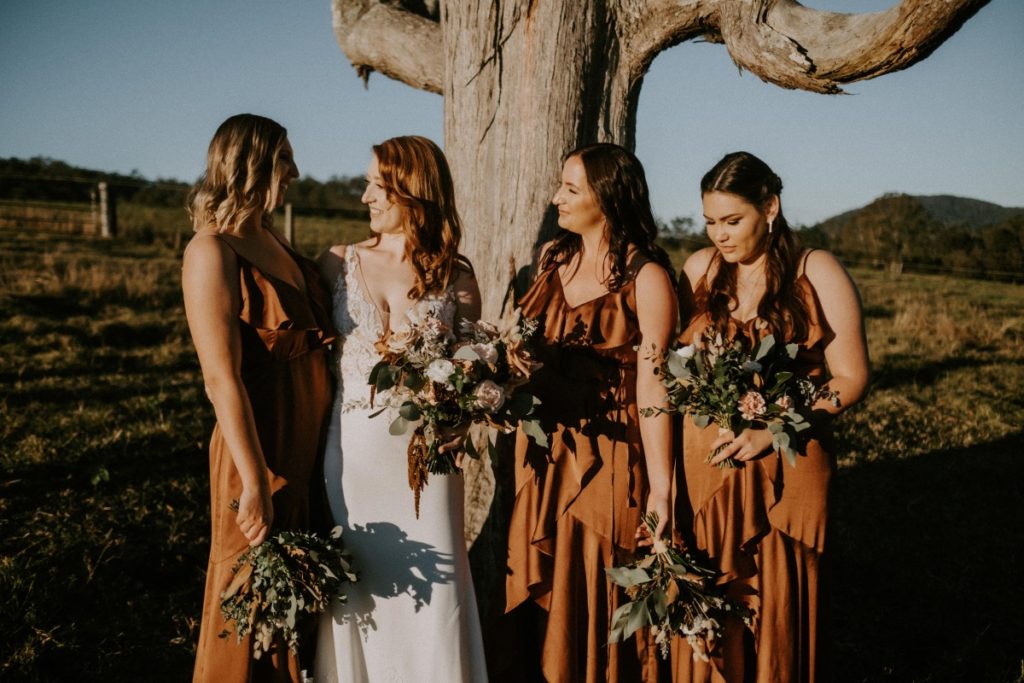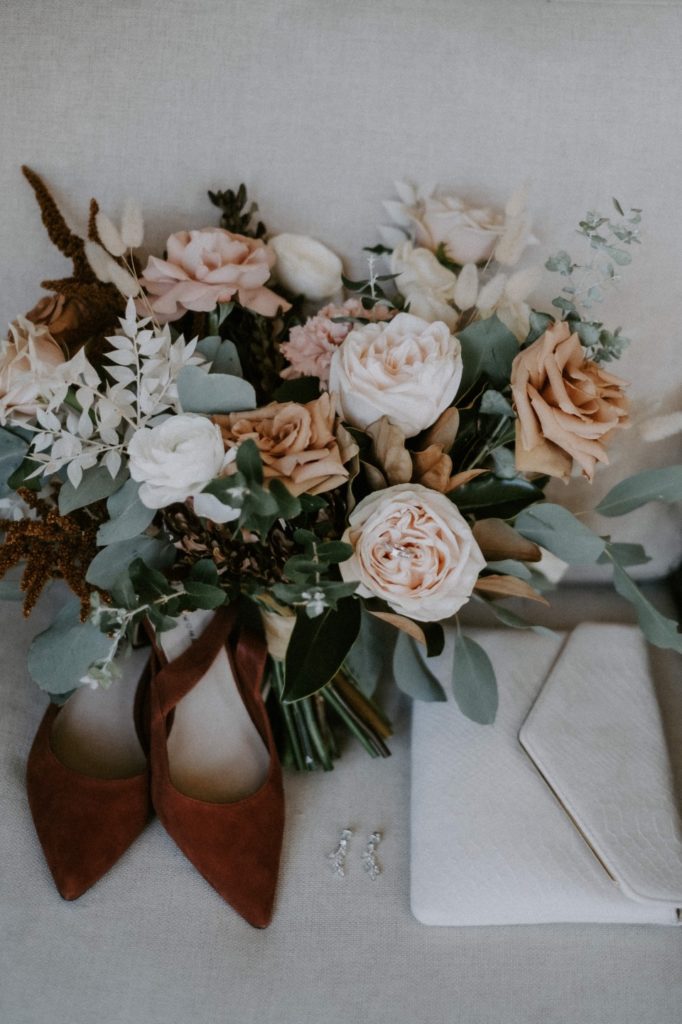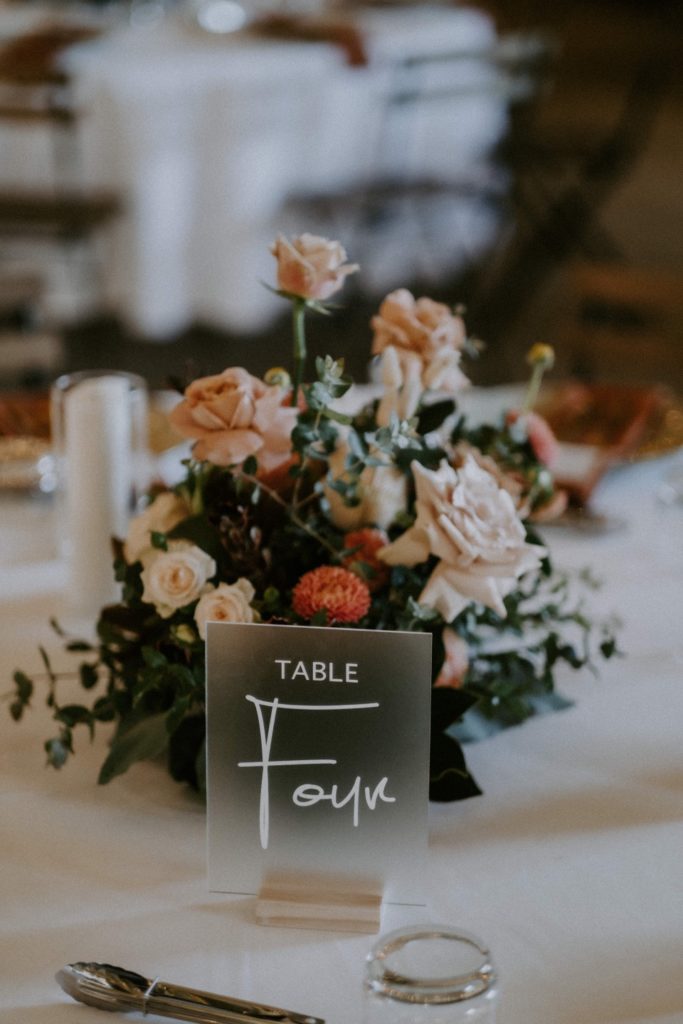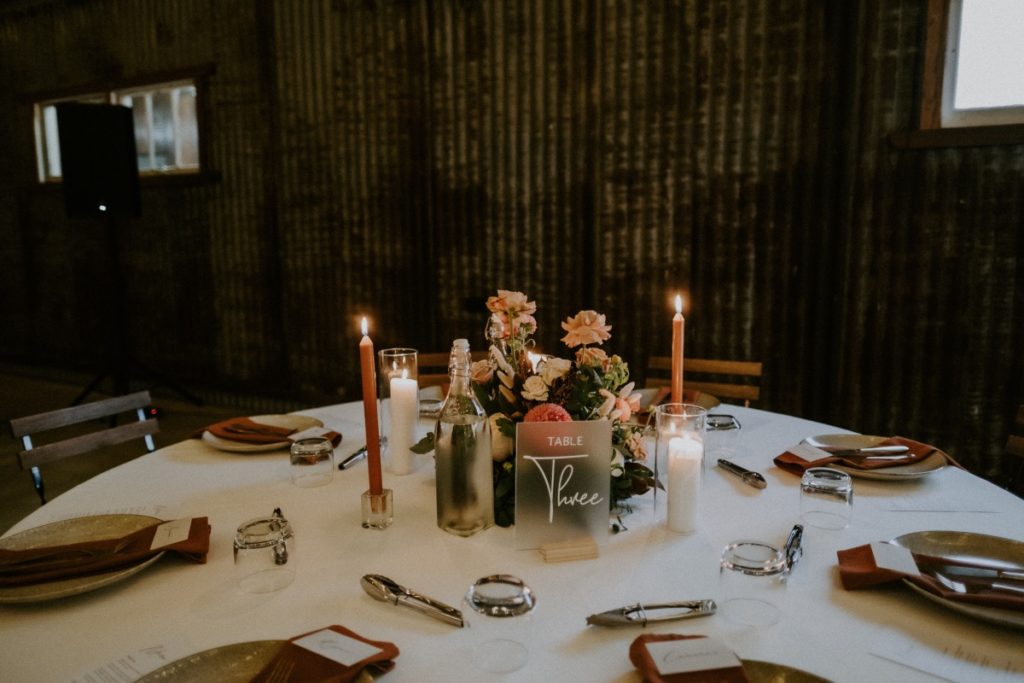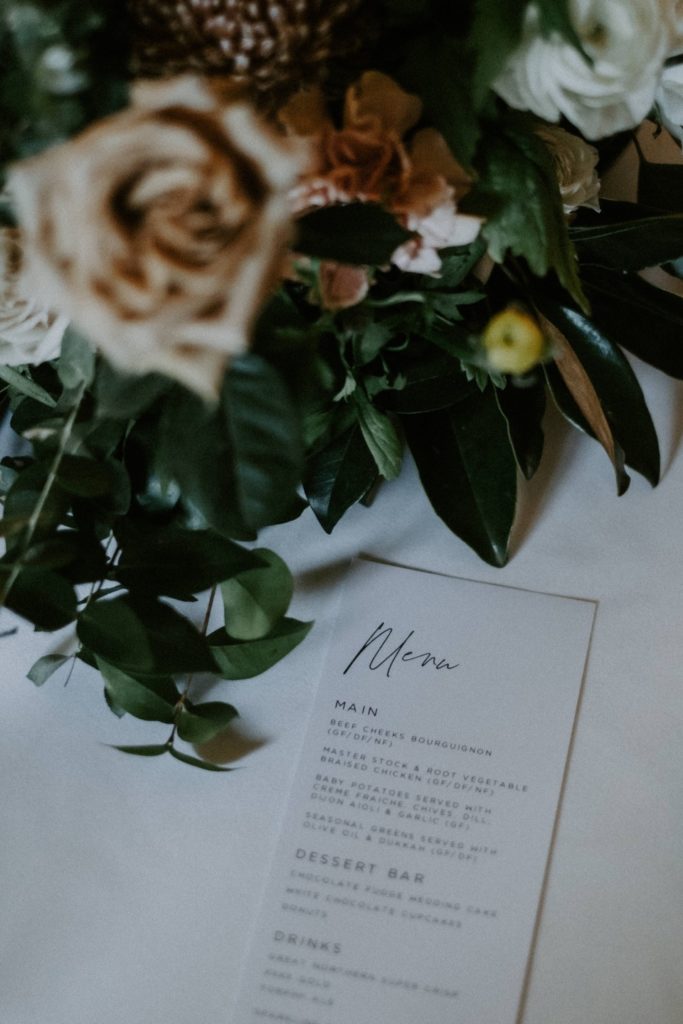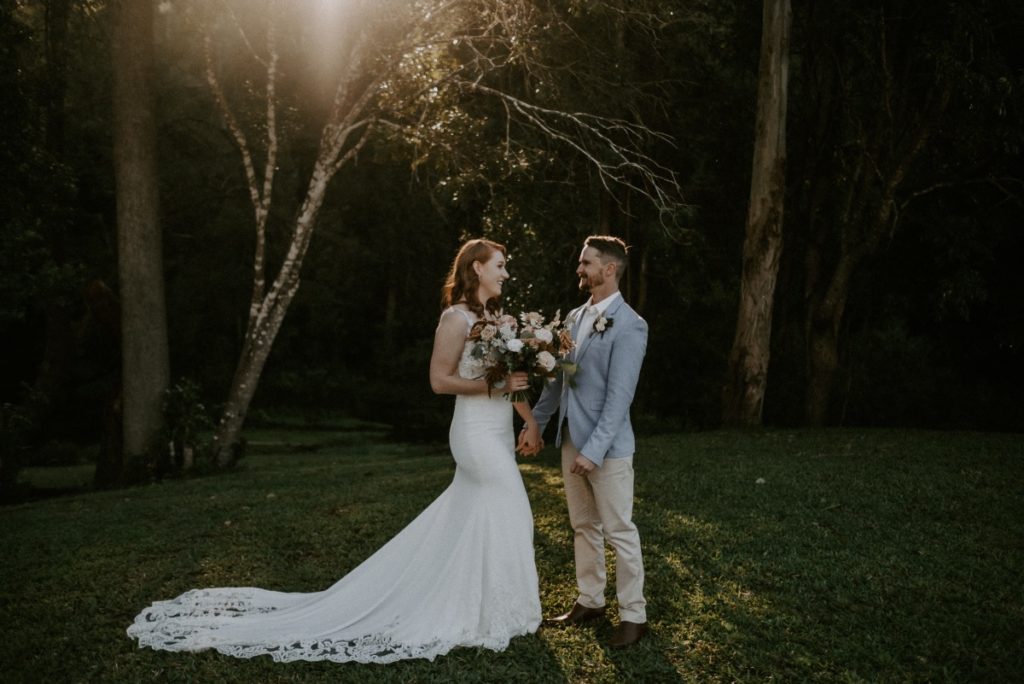 Click Link to Tanika and Clinton's Wedding Video
Date JUNE 2021 | Photographer RACONTEUR PHOTOGRAPHY | Celebrant I HEART CEREMONIES | MUA HANNAH MILLS | Hair HAIR BY NICOLA | Cake WILD CHILD CAKES
Ben and Rach utilised the upper arbour near the barn for their ceremony overlooking the lake and easy for guests to meander over to the reception/cocktail space. We did a mix of flat lay foliage and posies along the long tables.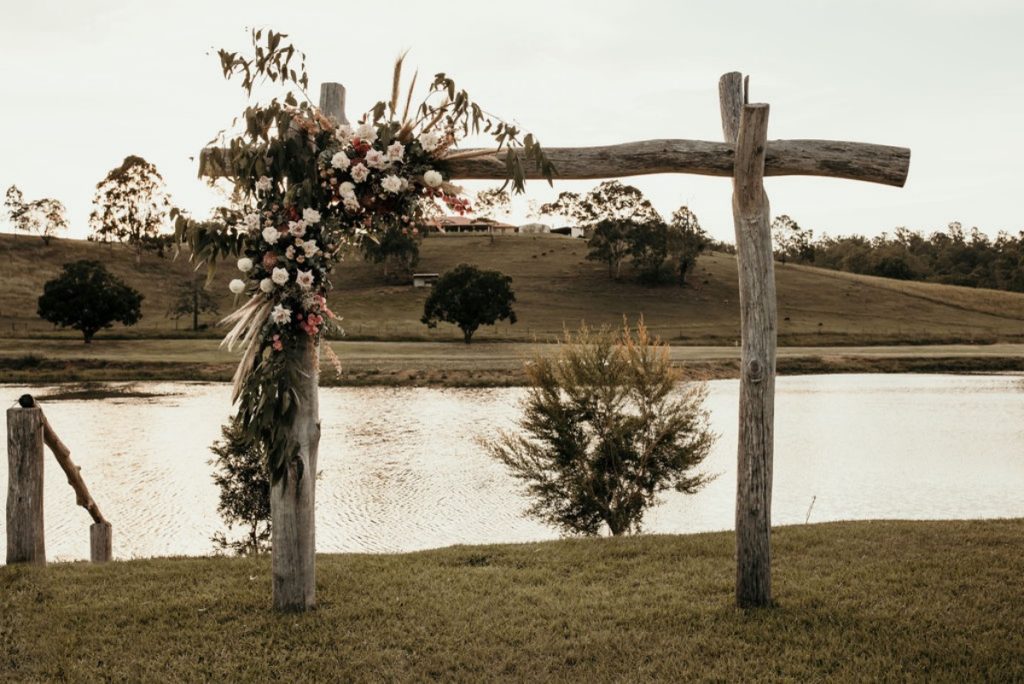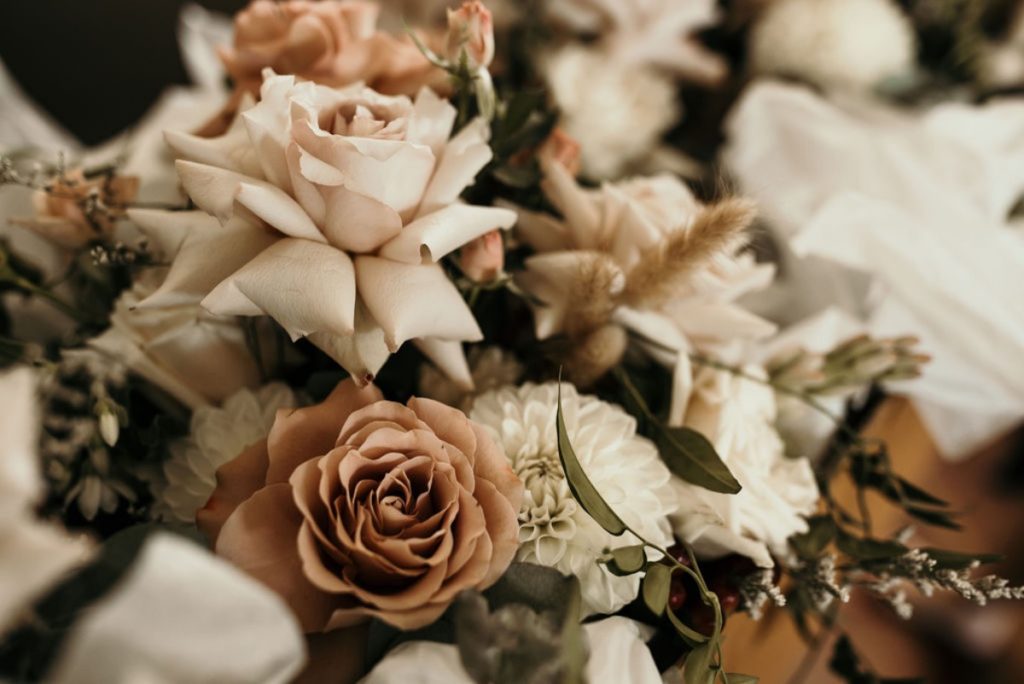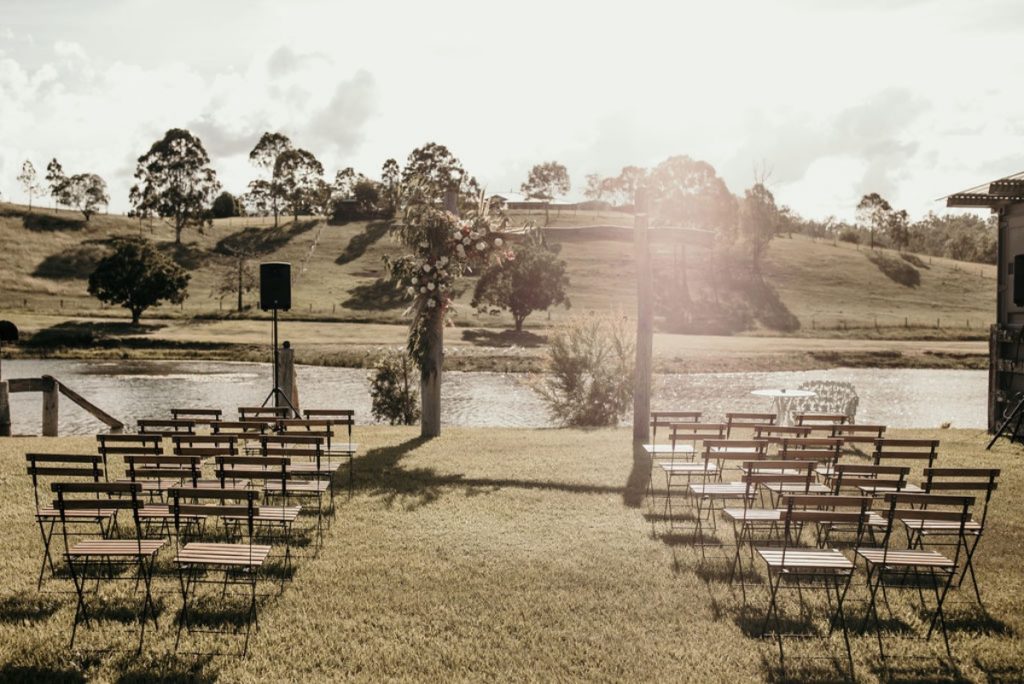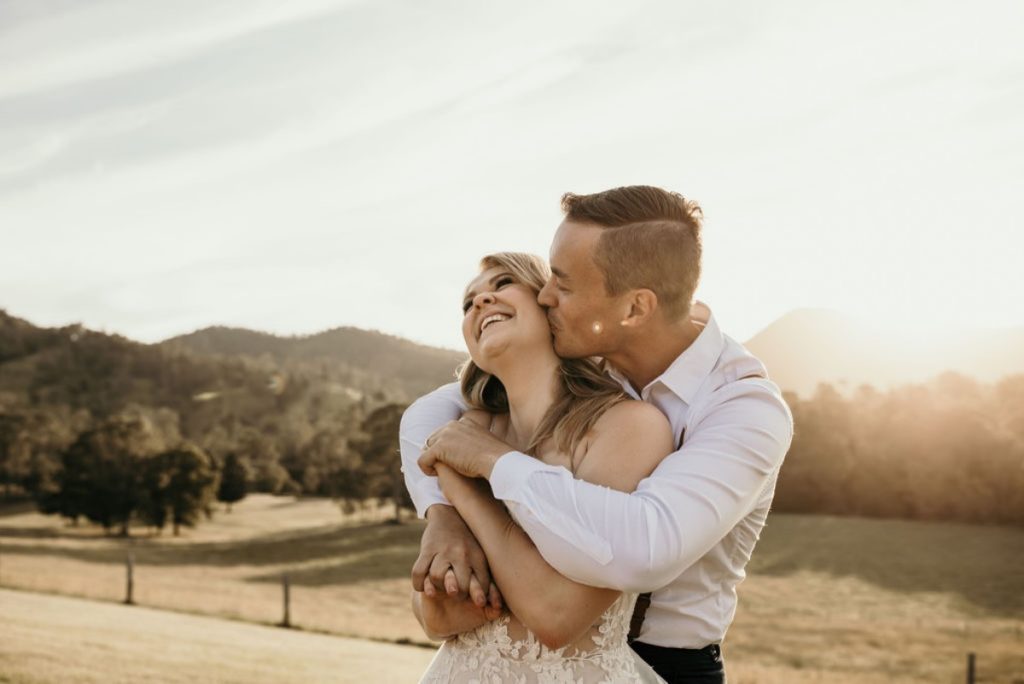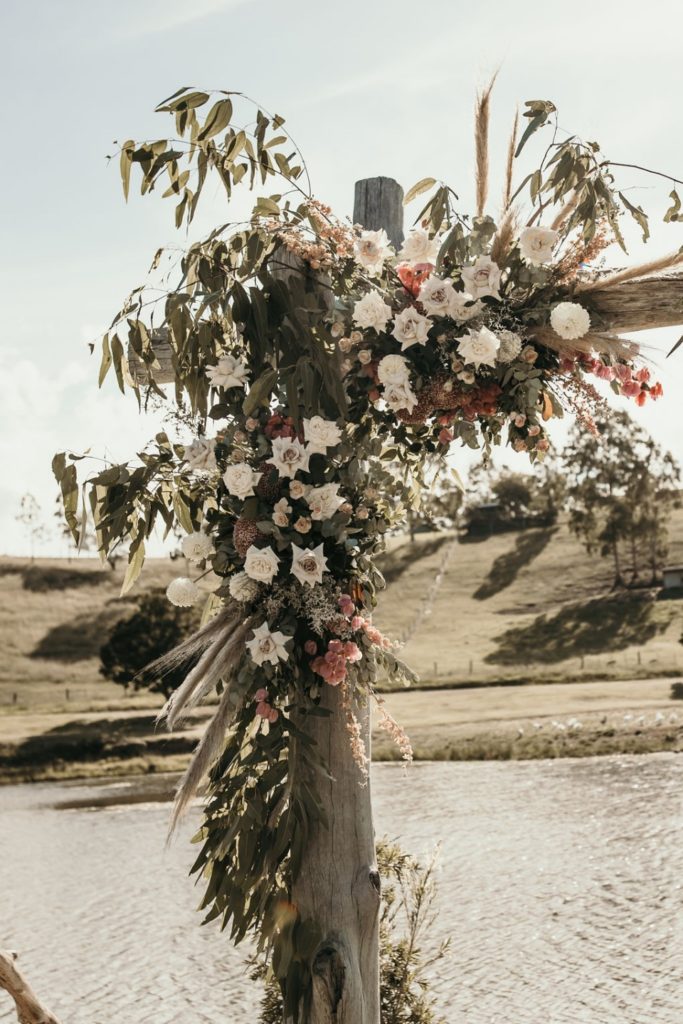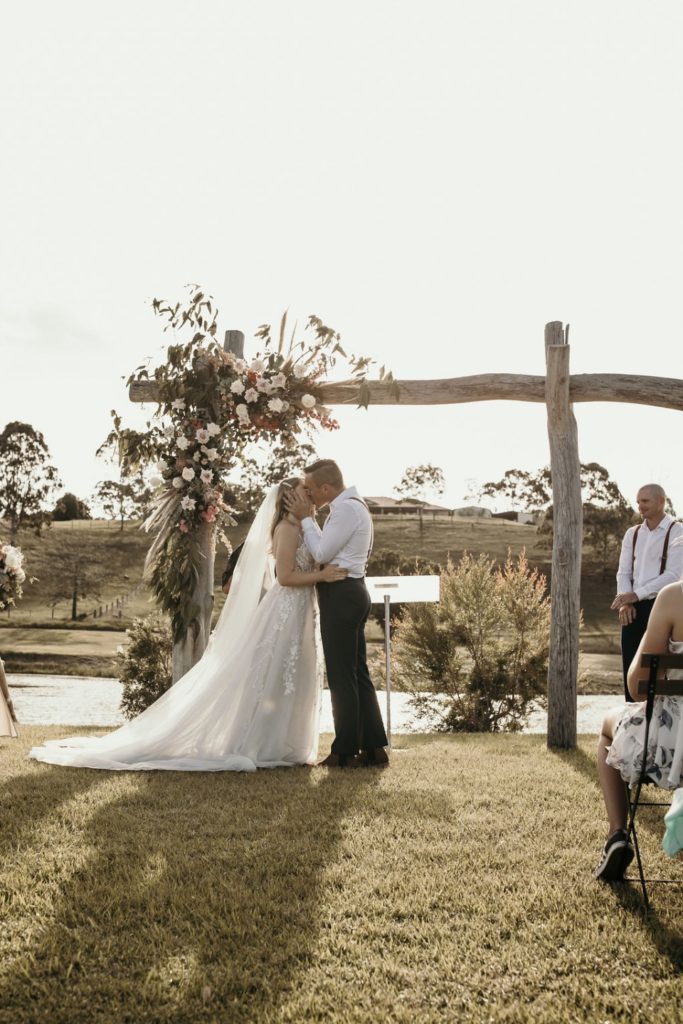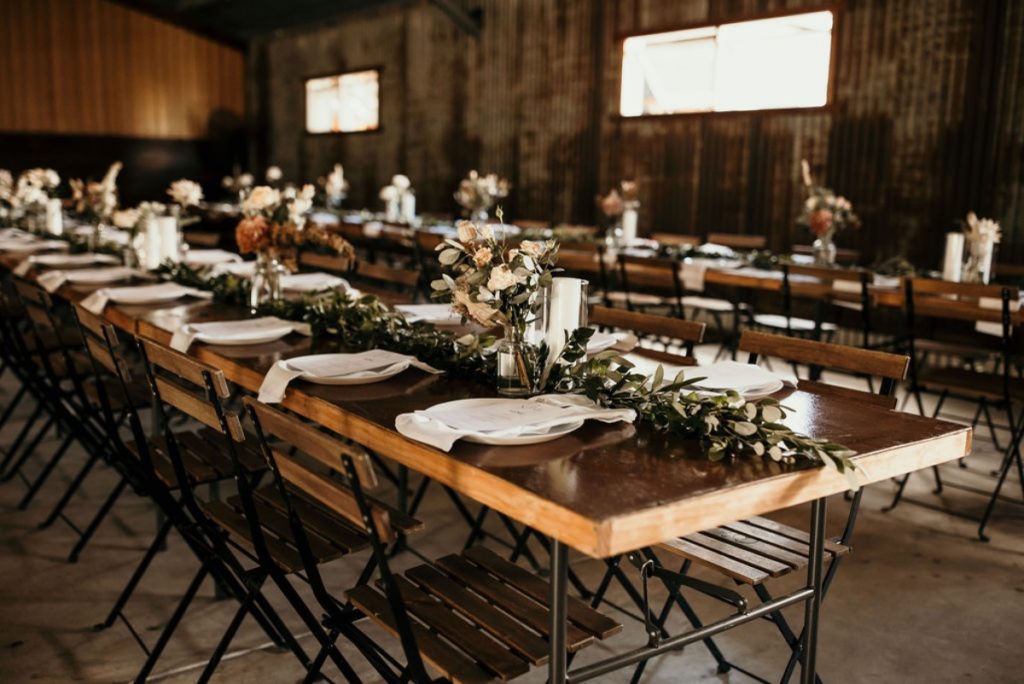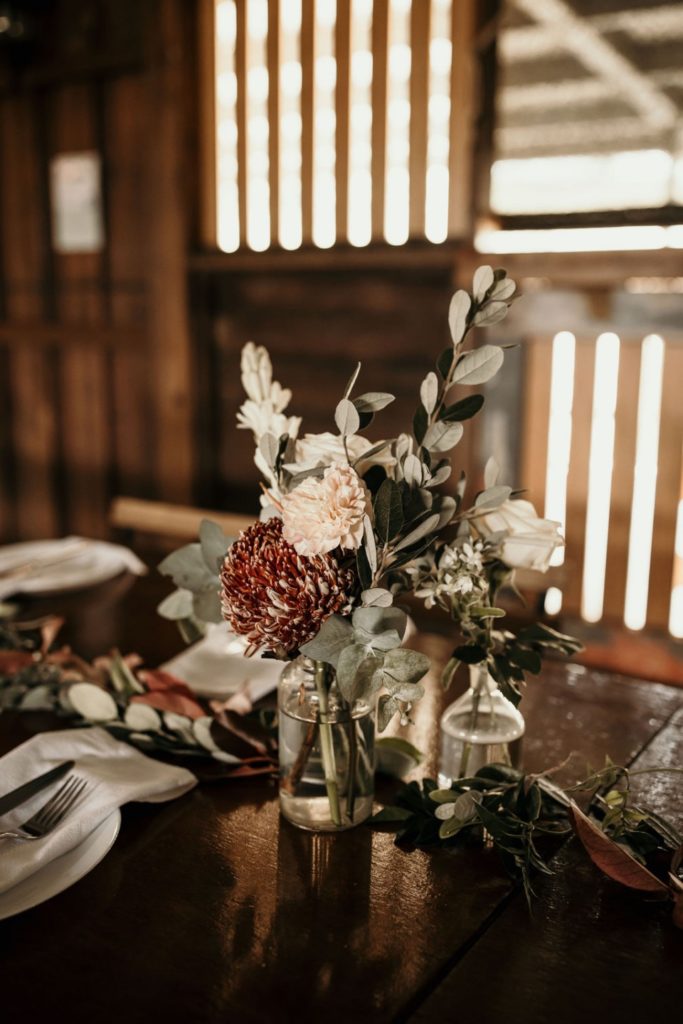 Rach and Ben
Date FEBRUARY 2021 | Photography NATURALLY JEK PHOTOGRAPHY
The Venue is a great place for you to celebrate away from all the hustle and bustle for a more relaxed and personal day.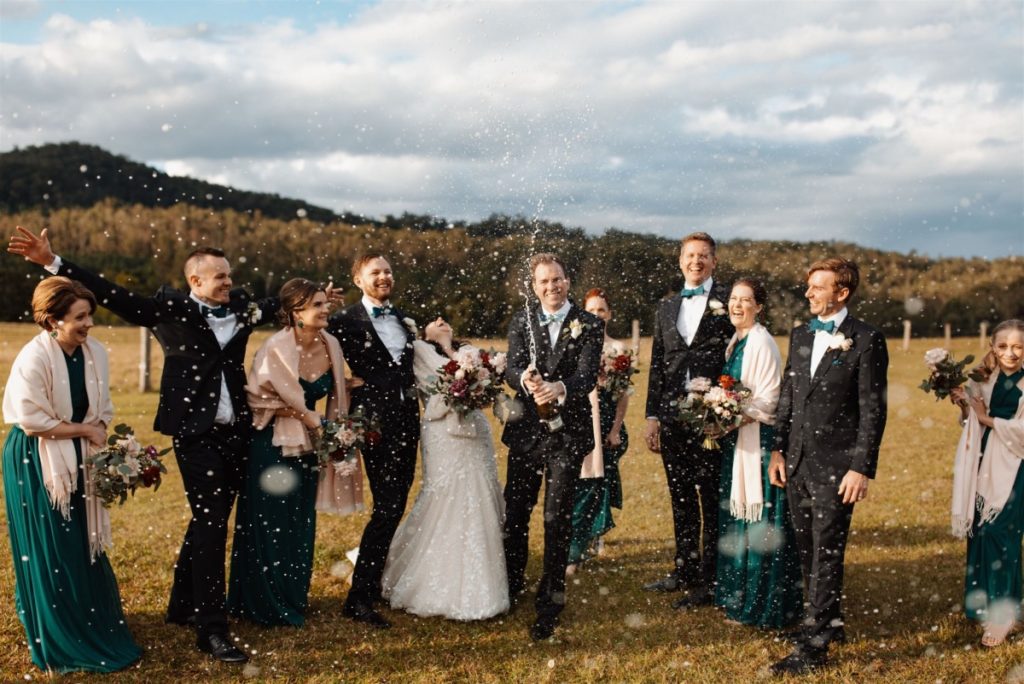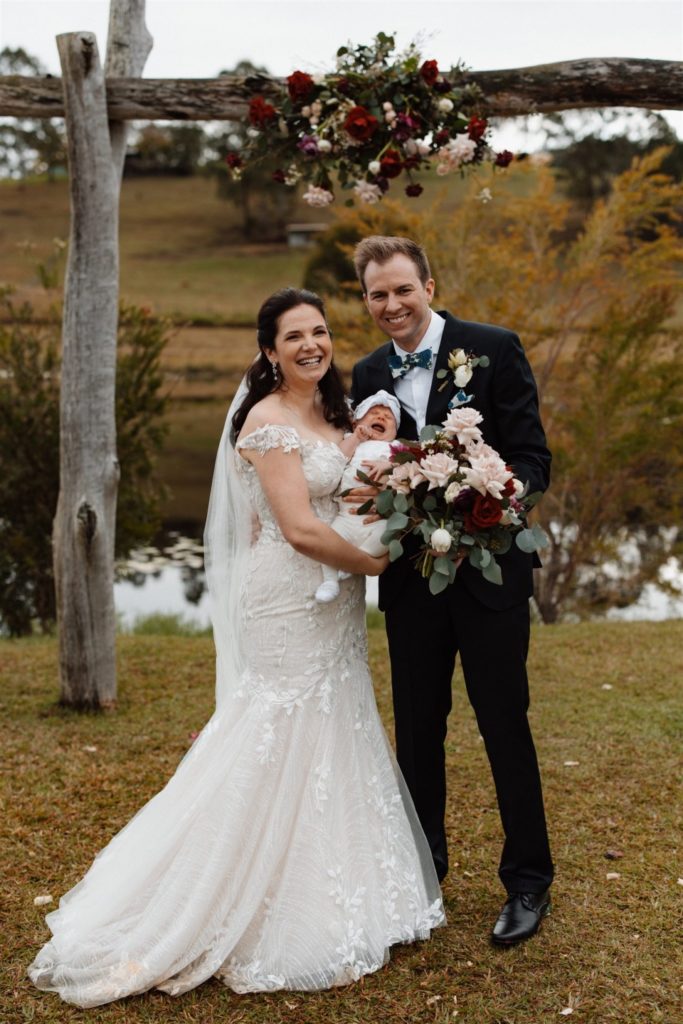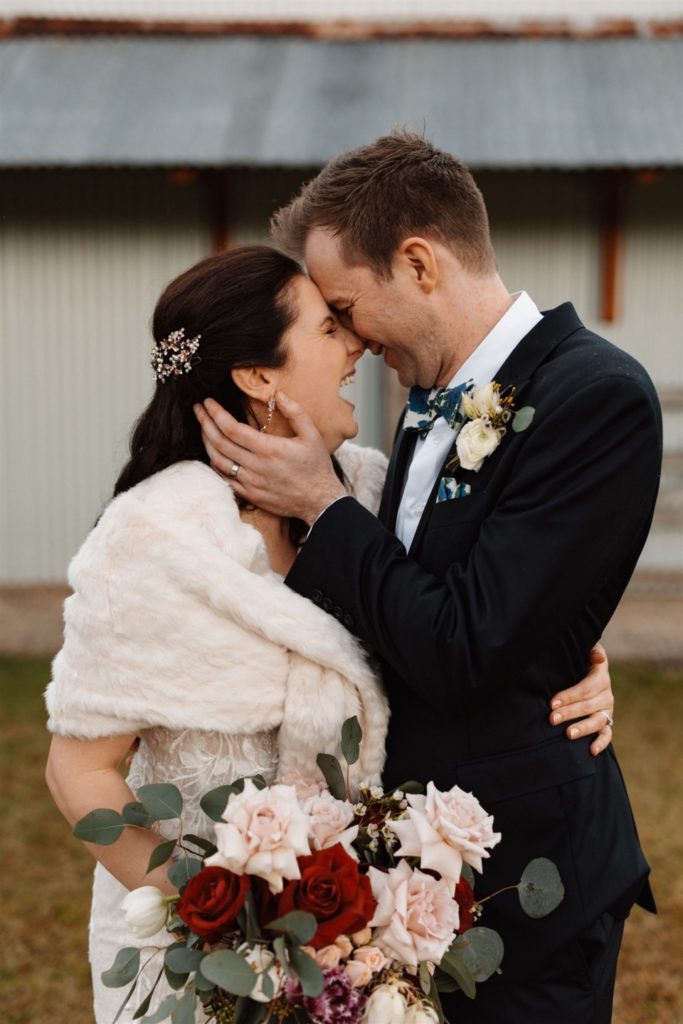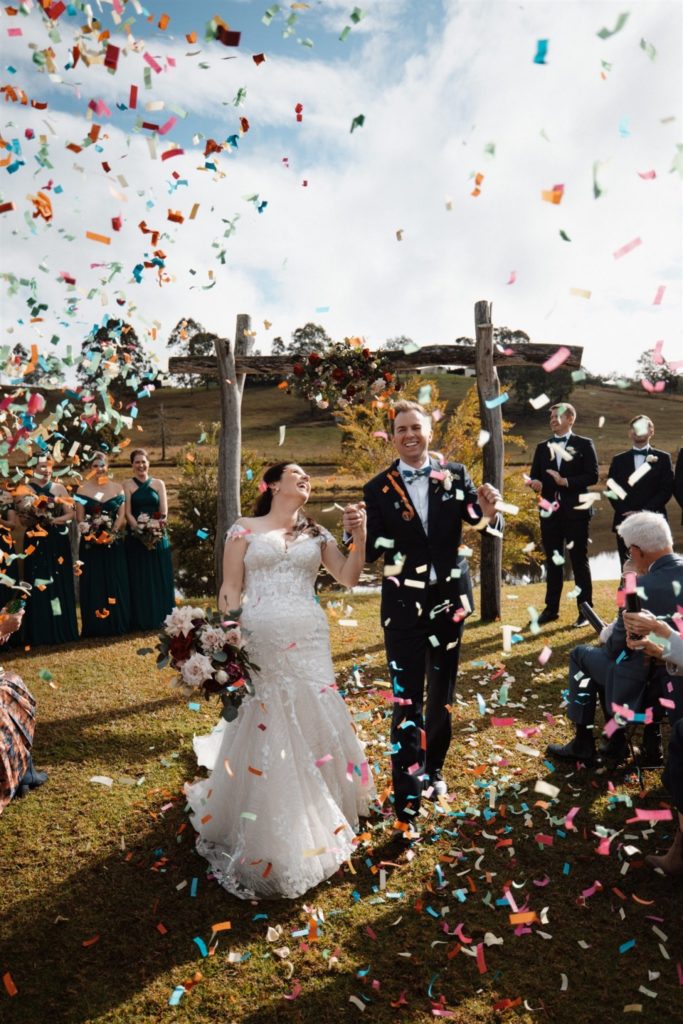 Leisel and Ben
Date AUGUST 2022 | Photographer LUKE MIDDLEMISS | Catering PENFOLDS | BACKSTAGE BEAUTY
Helpful Links: