TOP TIPS FOR PLANNING YOUR WEDDING FLOWERS
CHOOSING A FLORIST
TOP TIPS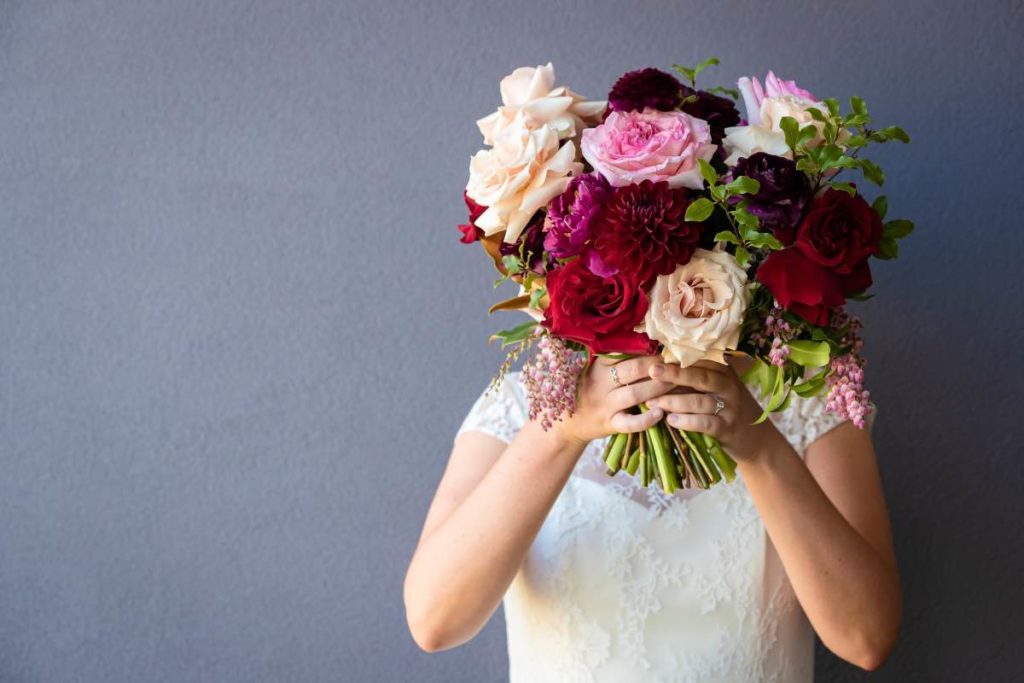 First of all planning your dream wedding should be FUN – you should have a comfortable CONNECTION with your florist and all your vendors. If you don't really 'click' with your team, you may struggle to get on the same page or tell them how you really feel. Remember that time you got a haircut and you hated it but you said "yeah it looks great" to the hairdresser? We are all creatives and sometimes we approach things differently – we want to hear what you think. You shouldn't feel forced into a decision or made to choose from a box of predetermined designs. Your wedding is about YOU and YOUR PARTNER and your style, colours and florals should reflect that. Don't be afraid to tell us what you think.
TRUST. Building on the previous point. You should have a great line of communication and connection with your team so that you can trust them with your vision, they then are able to design something true to you but also being free to create something unexpected that you will love.
STYLE. Choose your florist by their style not the price. If you love the style of their florals, there will usually be a way to get that style within your budget.
NATURE. Flowers, foliages and berries; they are unique natural forms, that grow according to weather, water and love and as such they vary. They can vary a little in colour, shape and size. Or they can vary a lot – and sometime no matter how much love and attention they are given they don't grow at all. So if you have your heart set on a certain bloom- we will make every effort to get it for you – but sometimes it just can't happen. We can however help you choose an amazing substitute – another flower, another colour or even alter the design a touch. This is where your trust in your florist is paramount. We work with nature every week and we also know what will give you the same look that is achieveable at that time.
BUDGET. Now this is what a lot of people think is the big one. But it doesn't have to be. Be open with your florist with your expectations. If you have absolutely no idea – thats OK too. As an example, most of our couples tend to spend 10-15% of the total wedding budget on florals. At Willow Bud, we are very open with our prices and often give you many different options to work from. We also know the best way to get the most from your budget, once we find out whats most important to you we can tweak your design to suit your style, budget and vision. Check out our other blog posts for more information on how we can help you stick to your budget.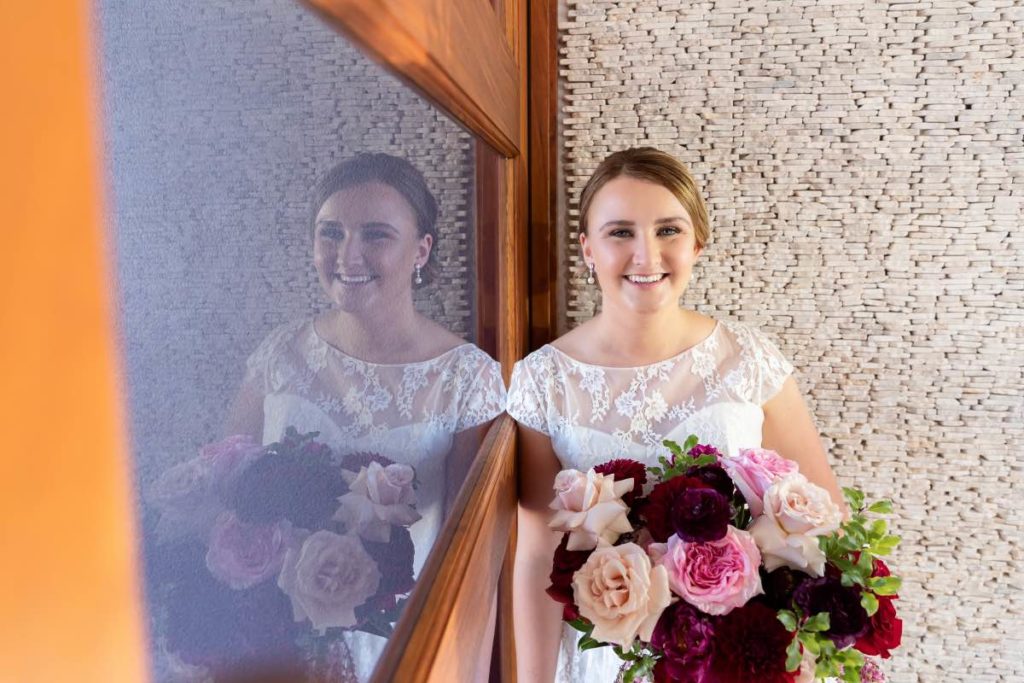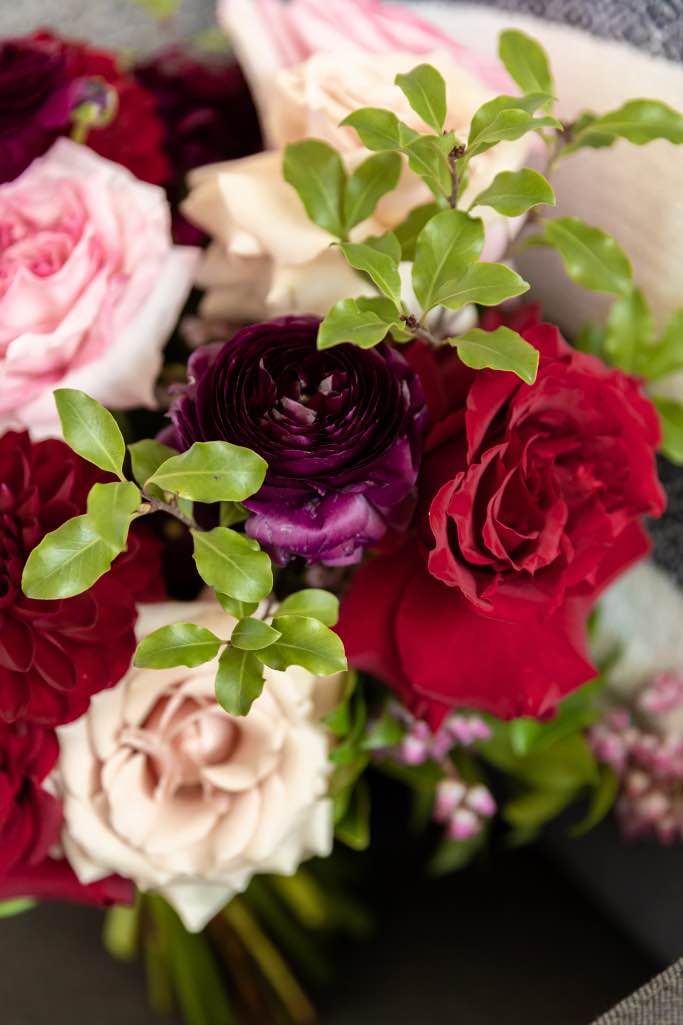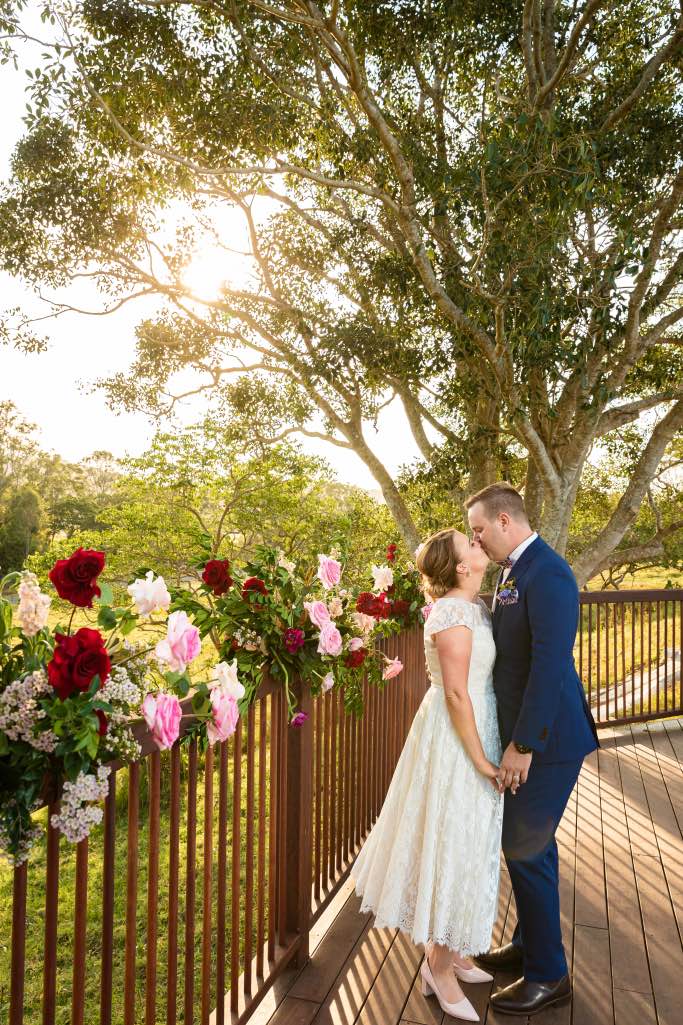 BE PREPARED. We love our couples that arrive at consultations with books, pinterest boards, photos, scrapbooks etc. but we can work with just the basics and if you love the style of your florist then you can be guided by what you like and we can work from there. But it helps if you have chosen a day, style and venue.
IMAGINATION. We create all our wedding designs bespoke to you and your style. So often we don't have an exact image of what we are planning. We do our best to give you examples of similar designs and detail all the florals featured. We understand if you are a visual person that you may struggle with this concept, but sometimes you just need to trust your team. If we know what you love, your style, your concept that we can create more than you can dream of.
ALTERNATE WEATHER ARRANGEMENTS. No-one wants it to rain on their wedding day, but if it does you need to think about options. Rain is not the only weather that can put a dampner on your day. Other things to consider for your florals (and your guests) is Wind and Heat. Having an alternate venue/location is great, but sometimes just a tweak of your design to allow for excessive heat or wind is all that is needed. This is another reason to trust your team of vendors to get in there and create an alternate wedding wonderland for you to suit the conditions.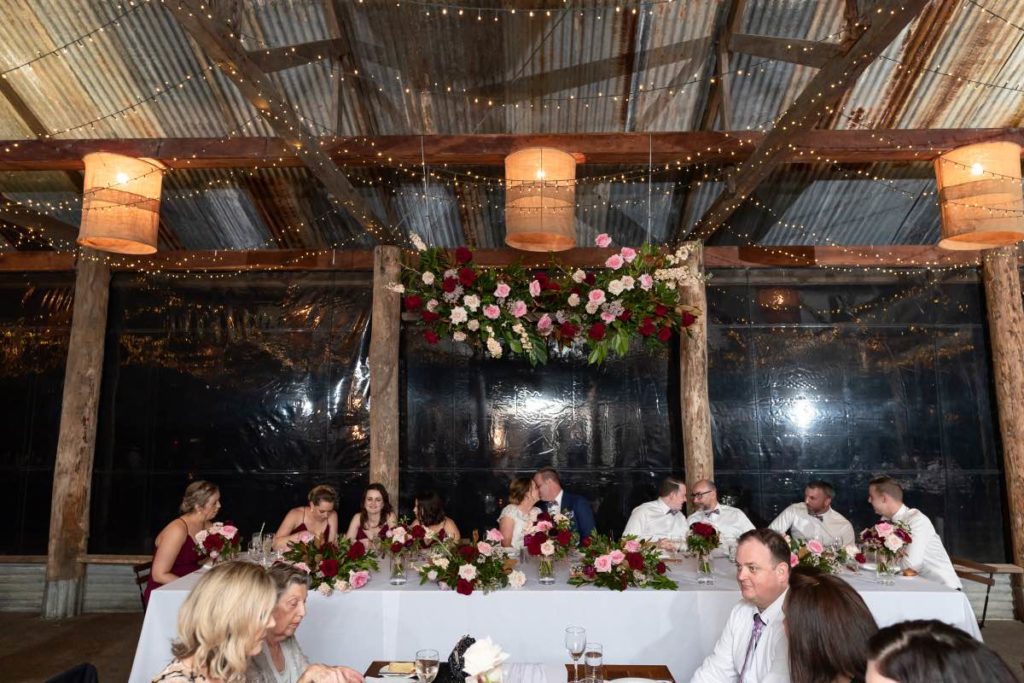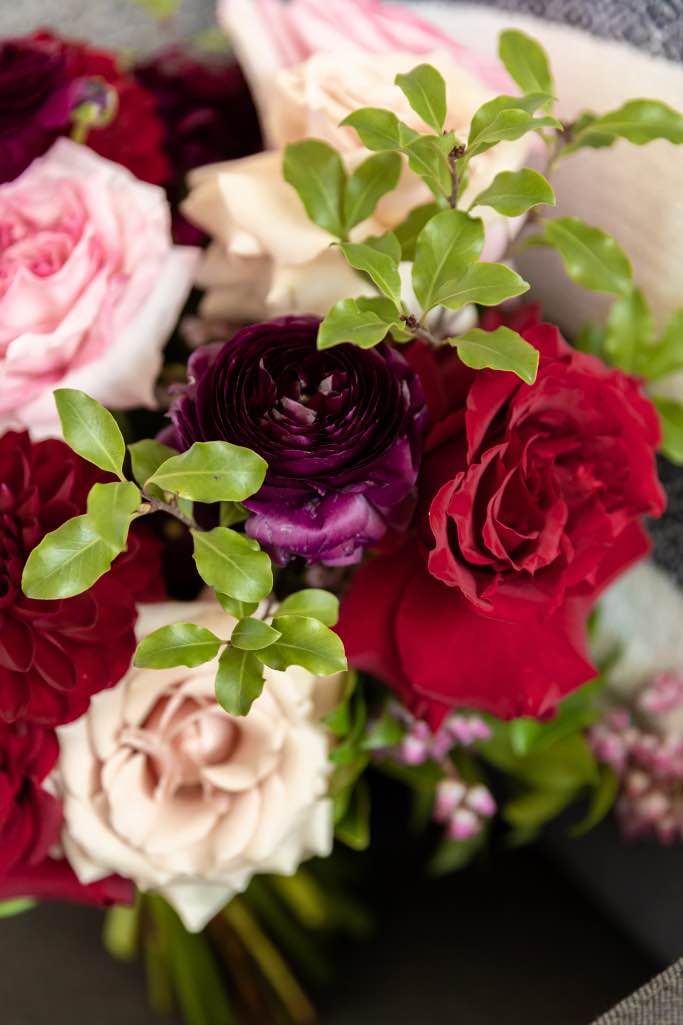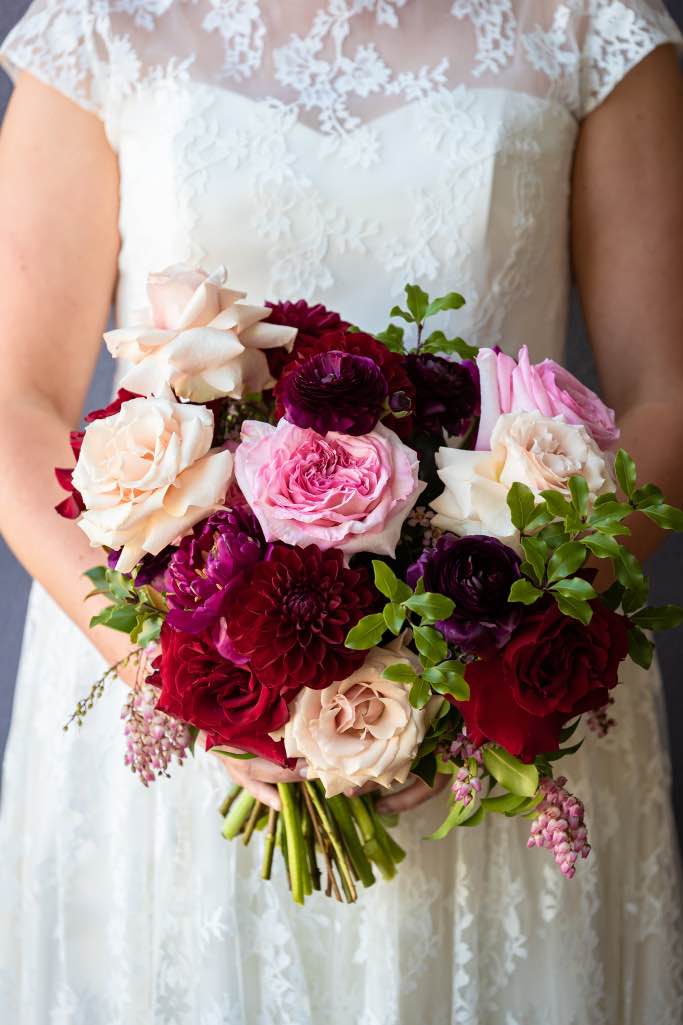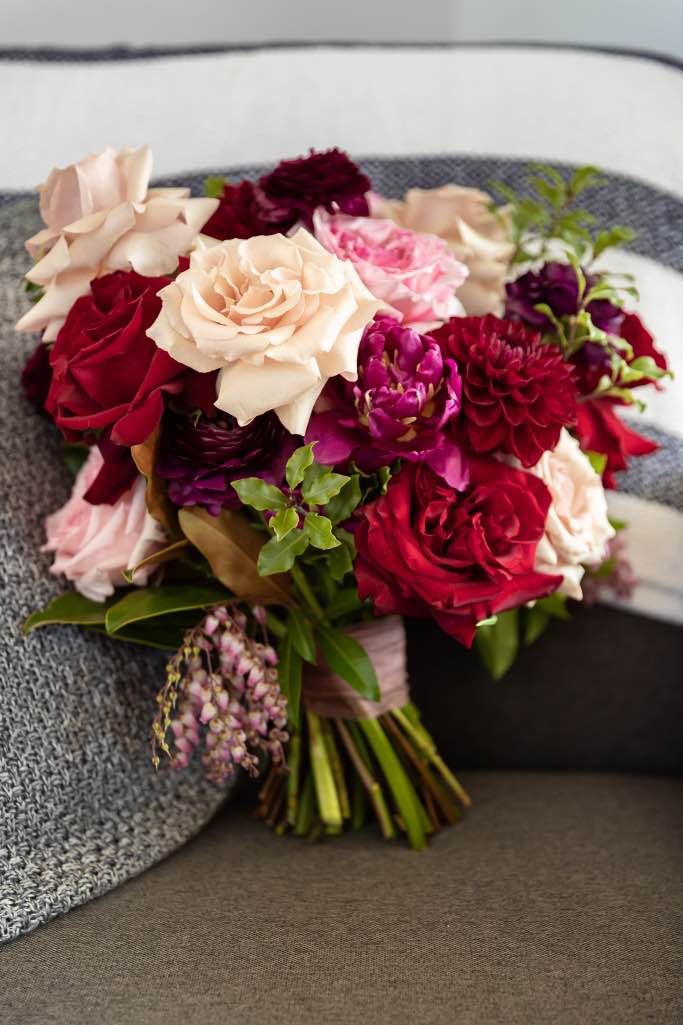 Photography BEN CONNOLLY PHOTOGRAPHY | Venue YANDINA STATION | Date SEPTEMBER 2019
Photos from this blog are from one of our real weddings.
Sarah and Ben's Wedding was a sweet meeting of friends and family at Yandina Station. Proof you don't need to go OTT to make your day beautiful. Sarah's bouquet was an abundance of roses, ranunculus, tulips, scabiosa, sweet cottage styling and soft foliages. We created a simple handrail design on the pavilion deck for the ceremony which was later transferred to the bridal table alongside the bridal boquets. We also created an amazing standout central hanging display above the bridal table making it the feature for the day. The hanging installation was full of lush roses and foliages continuing the cottage garden styling of the couples wedding.
"Thank you again soooo much! The flowers were absolutely stunning and we couldn't have asked for a better florist to deal with, you and your team are amazing at what you do!" – Sarah