TIPI AT NOVOTEL, TWIN WATERS
NOVOTEL TWIN WATERS
AUGUST 2019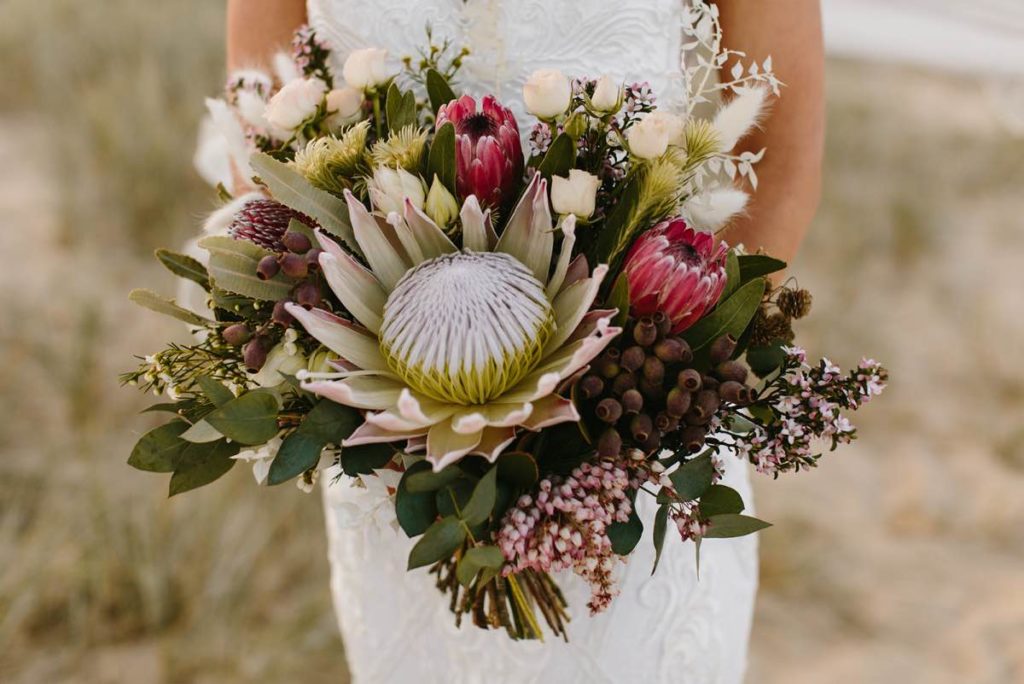 Tennille and Brendan's wedding was a combination of rustic coastal romance. The florals were abundant and full of textures and native elements such as King Proteas, banksias, proteas, bunny tail grass, phyllica, gum nuts, blushing bride proteas, andromeda, eriostomen and dried grasses and seed pods. We added to softest touch of mini roses in peach to tie in the colours and soften the bouquet a little.
How lovely is the moment we arrived with the flowers that Sam McGrath captured? On the day of your wedding the Willow Bud Wedding Team will come to your accomodation, present you with your bouquets, wipe away tears of joy and excitement, tell you how to hold your bouquet and tell someone else how to hold your bouquet cause you are probably too excited/nervous to be paying attention. We will also go over anything else with you, we pin on corsages and buttonholes where possible where you are getting ready. We even do the occasional halo and hairpiece adjustment. The team will often catch the Groom and Groomsmen and attach their florals at the ceremony space as boys are NEVER organised enough to be ready when we are!
We then leave you to enjoy your day – and often this is the last you will see of us as we have been and gone before you get to your ceremony and like super flower fairies we slip back to your ceremony whilst you are off having photos and if needed and transfer items to your reception.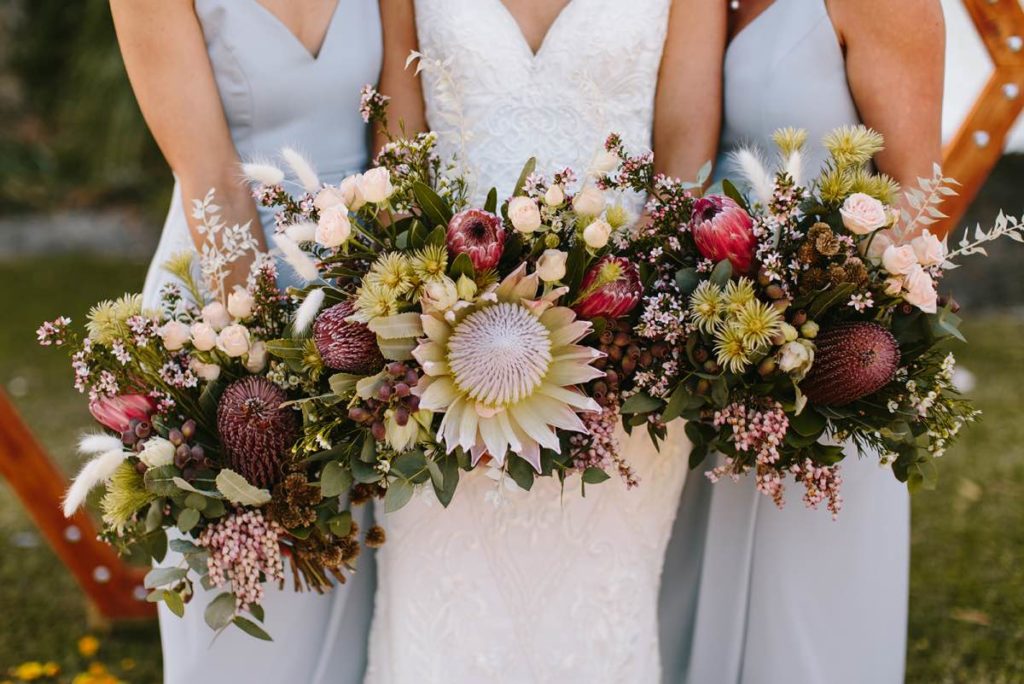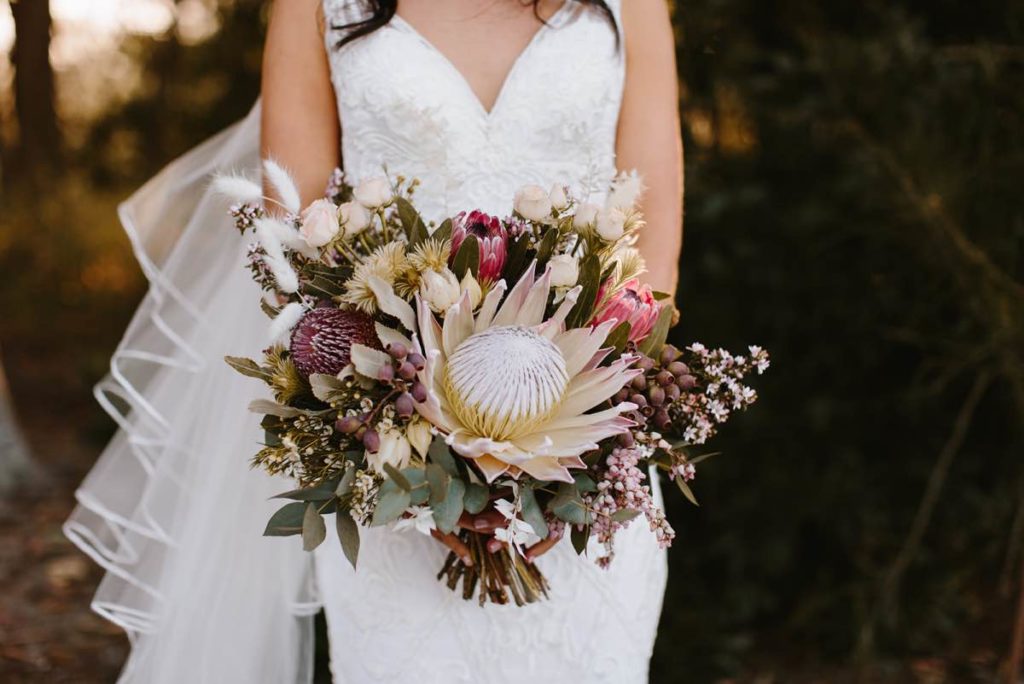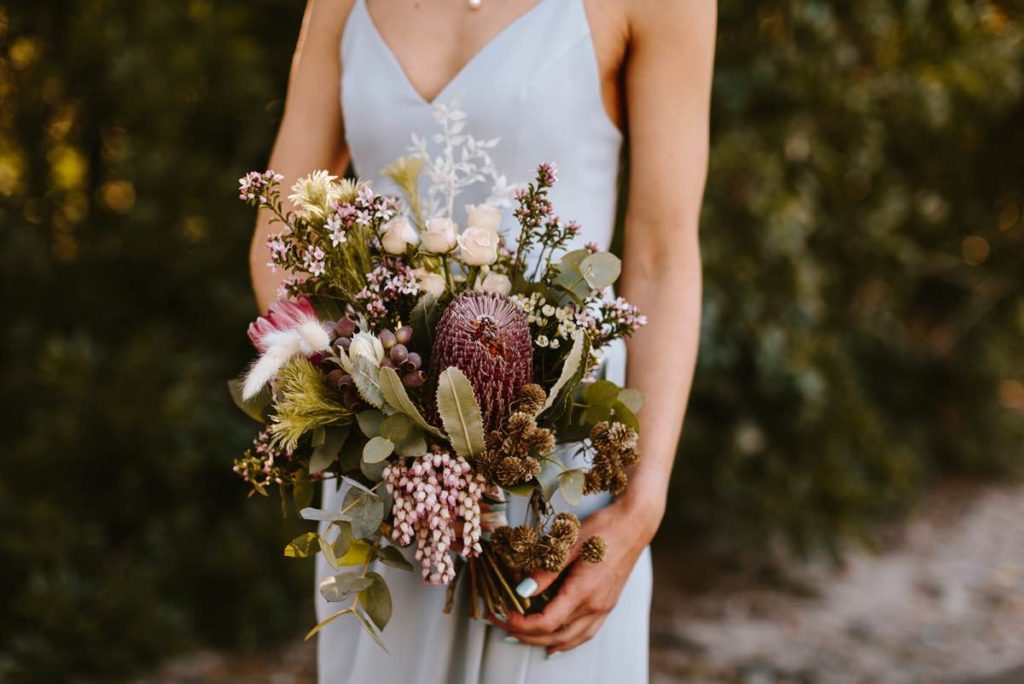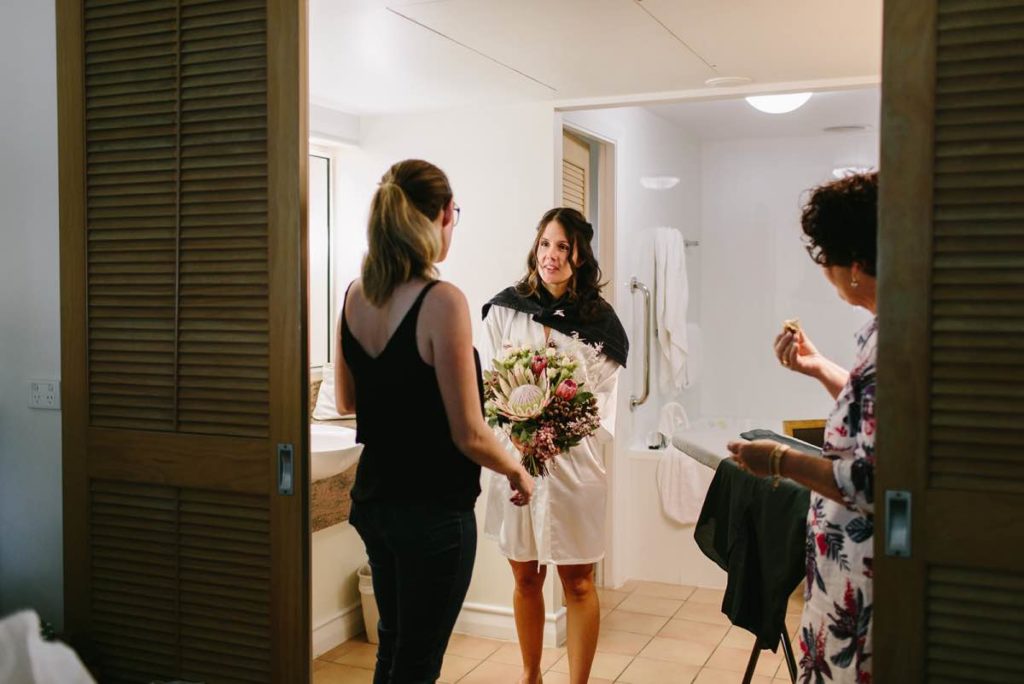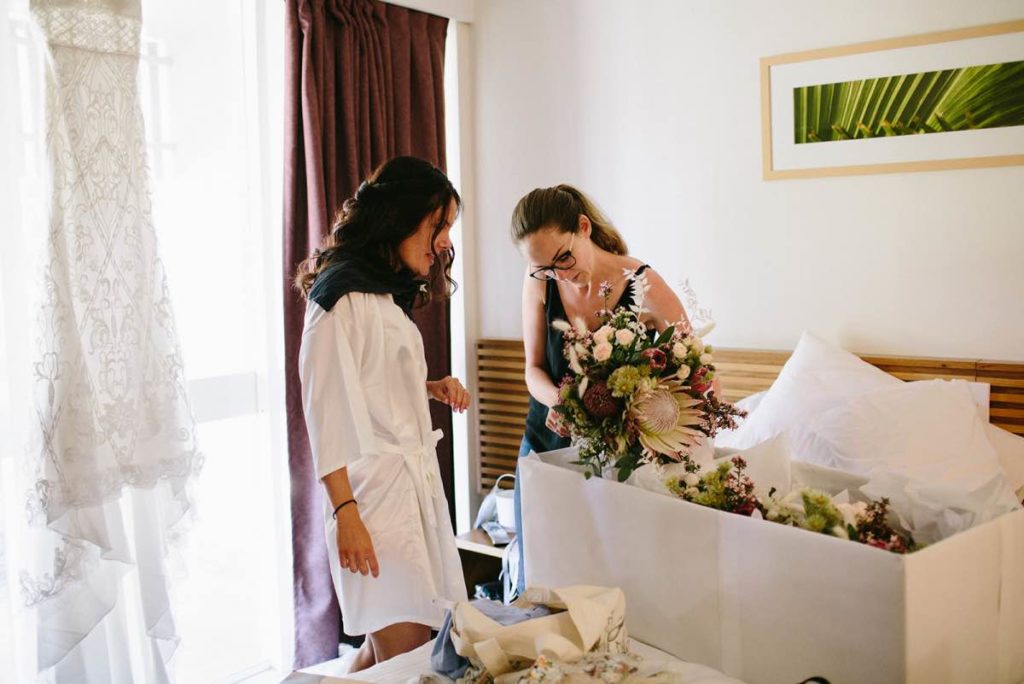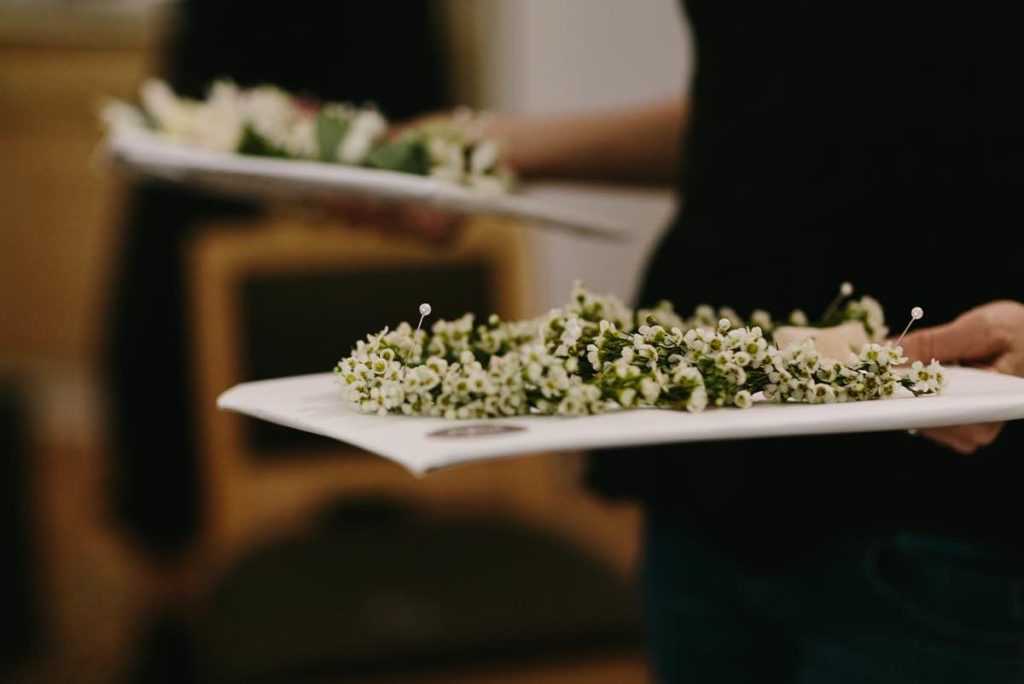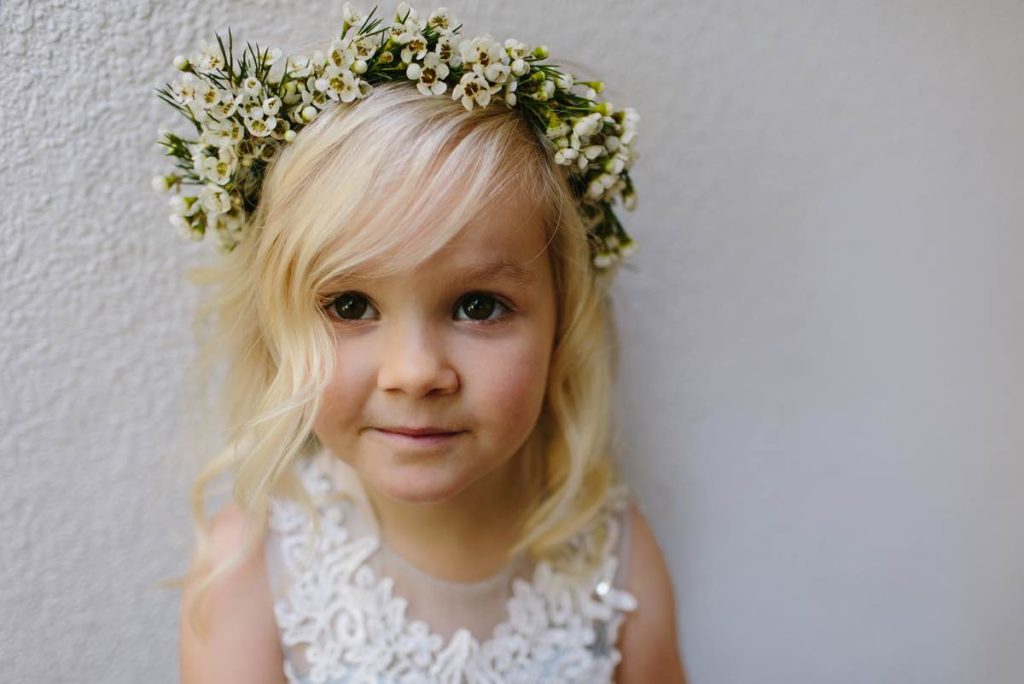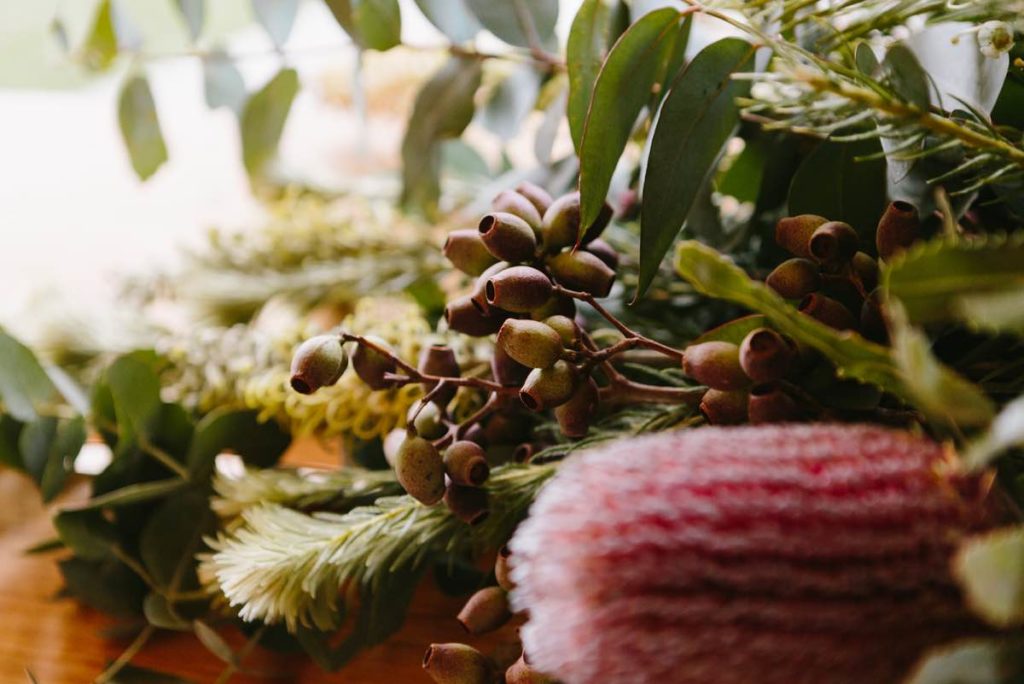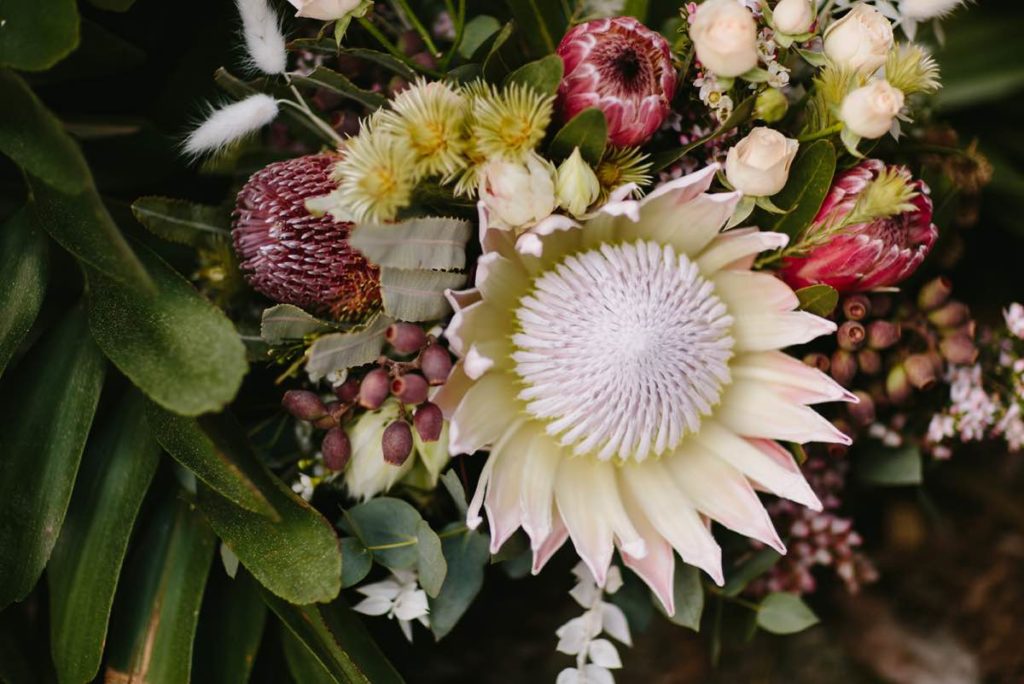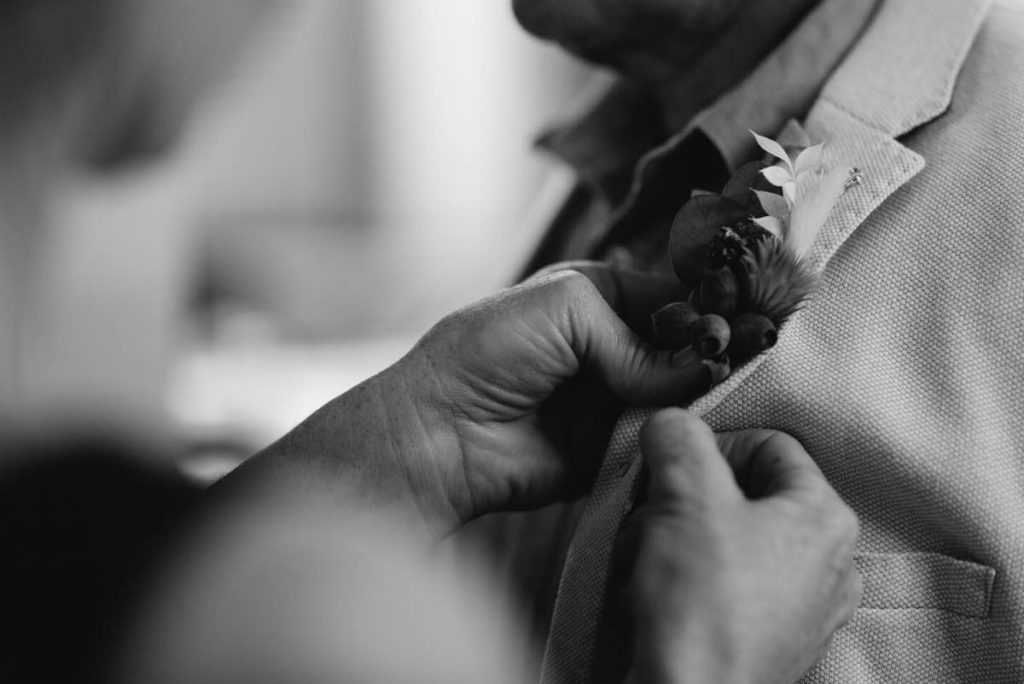 Loved the moment of seeing the flowers I was so excited!! Thank you again for your beautiful work.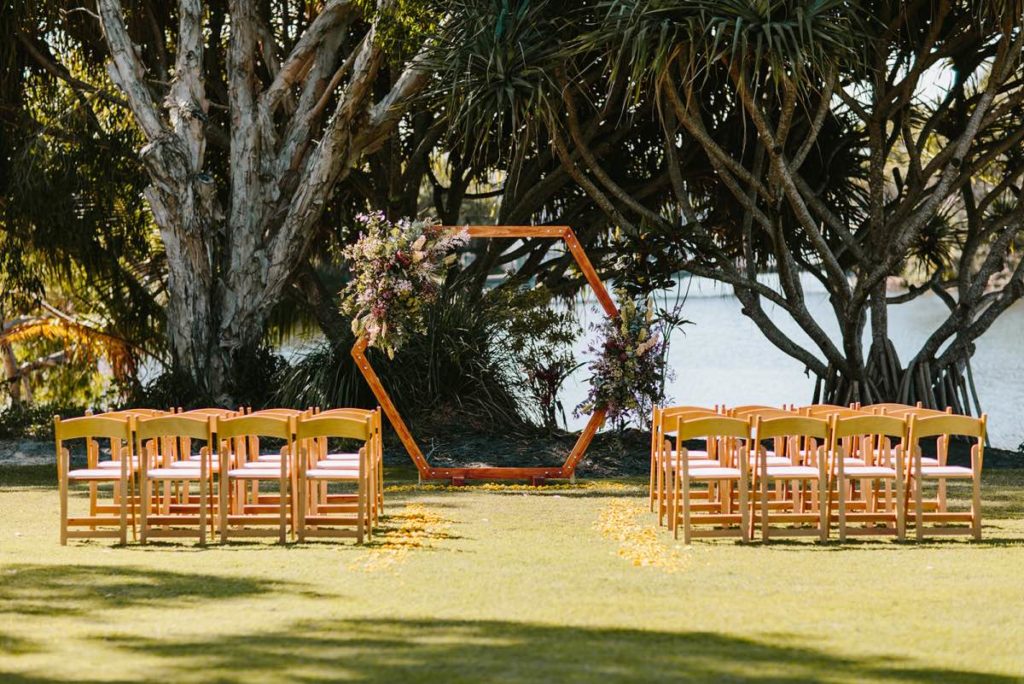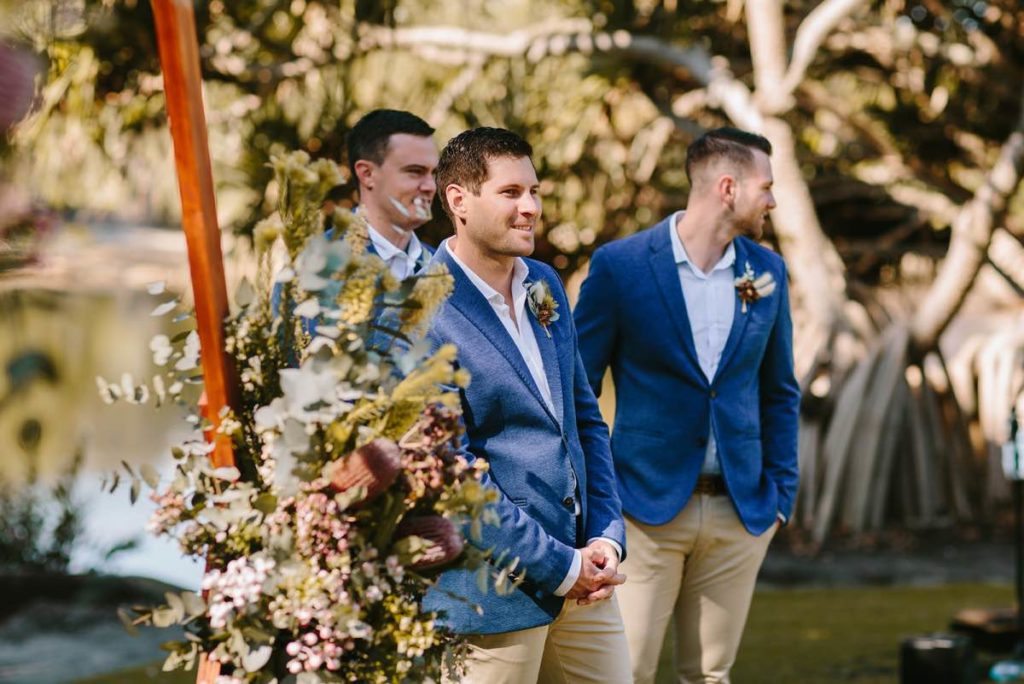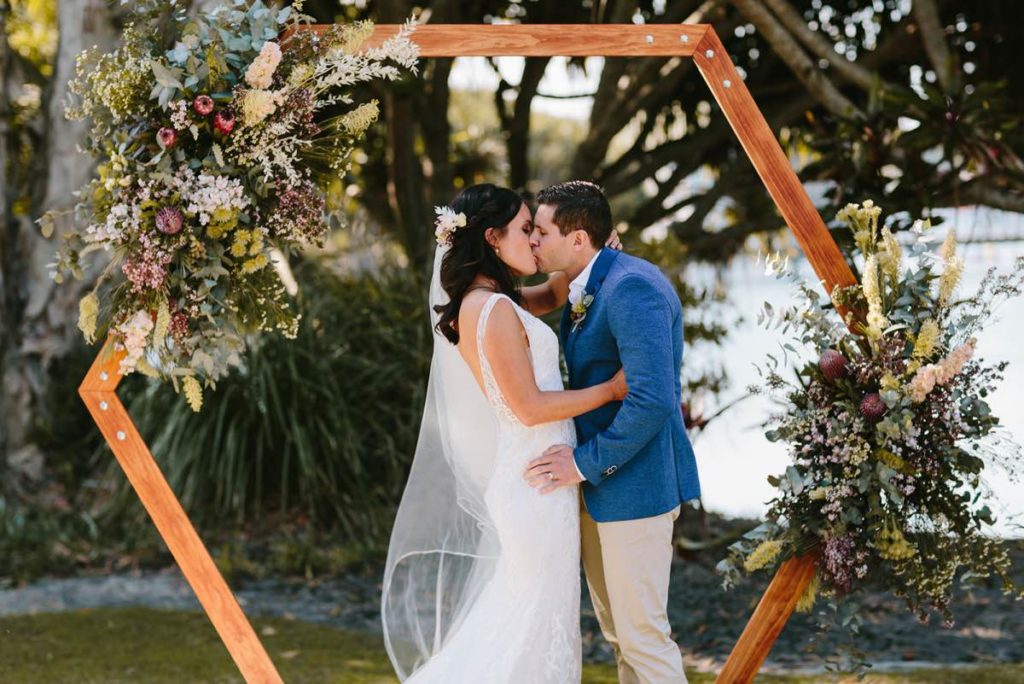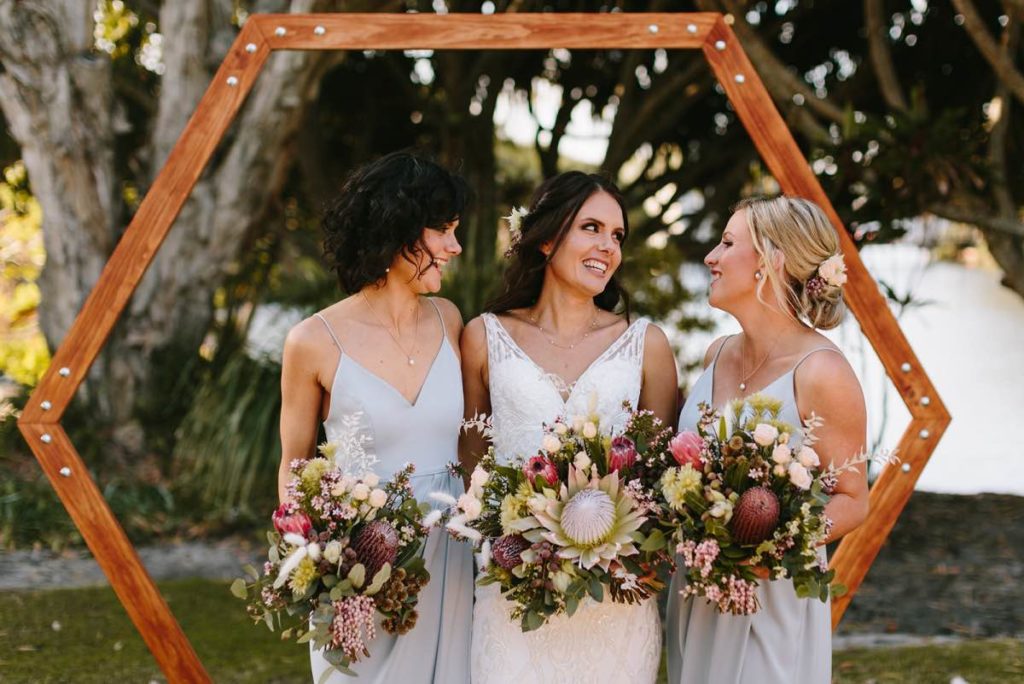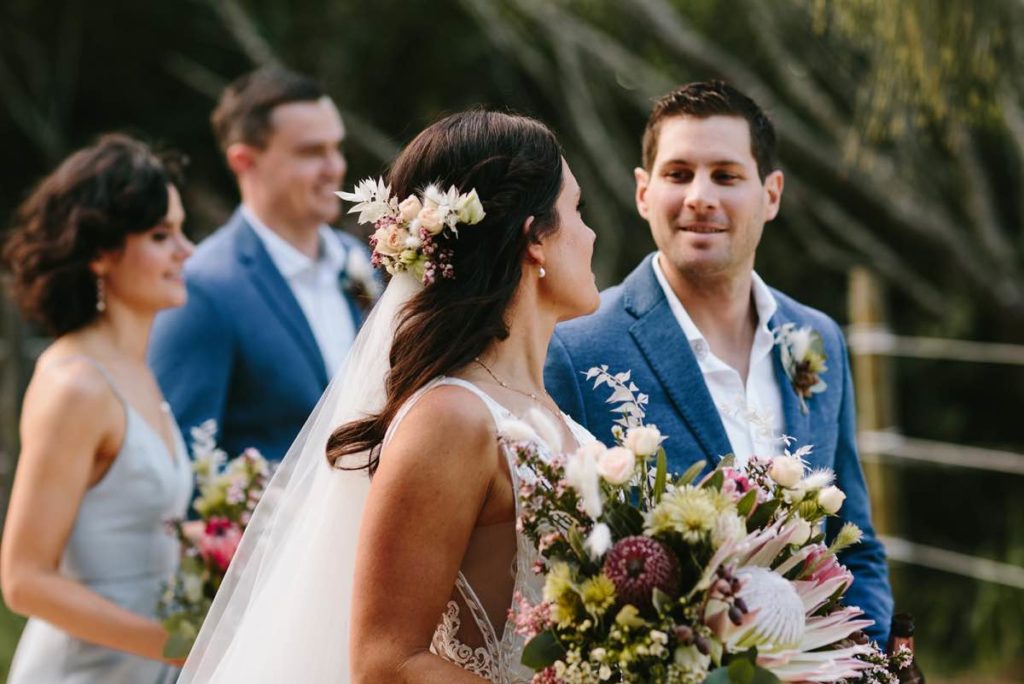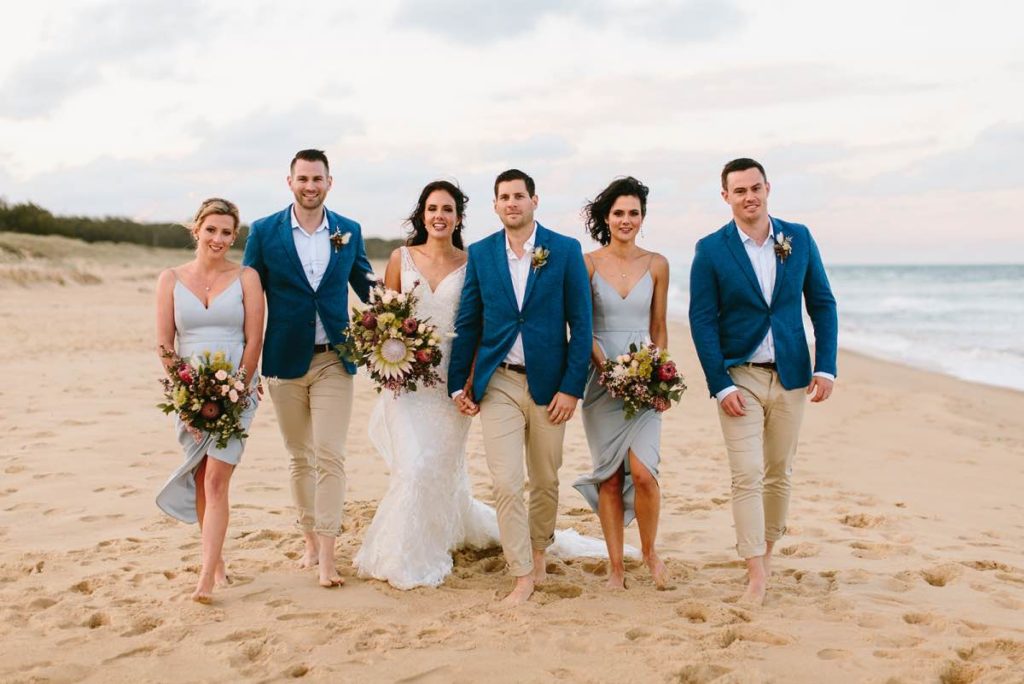 After setting up the stunning and lush florals on the hexagonal arbour, provided by the bride and groom, we popped over to the reception tipi and added some floral loveliness to the tables and cake. The table centrepieces were made into our stone pots and full of the same florals and foliages as in the bouquet and arbour. We provided stone look vessels for the brides and bridesmaids bouquets to be placed in on the bridal table too. The arbour florals were repurposed again at the reception space.
This was such a lovely wedding to be a part of and captured so beautifully by Sam McGrath.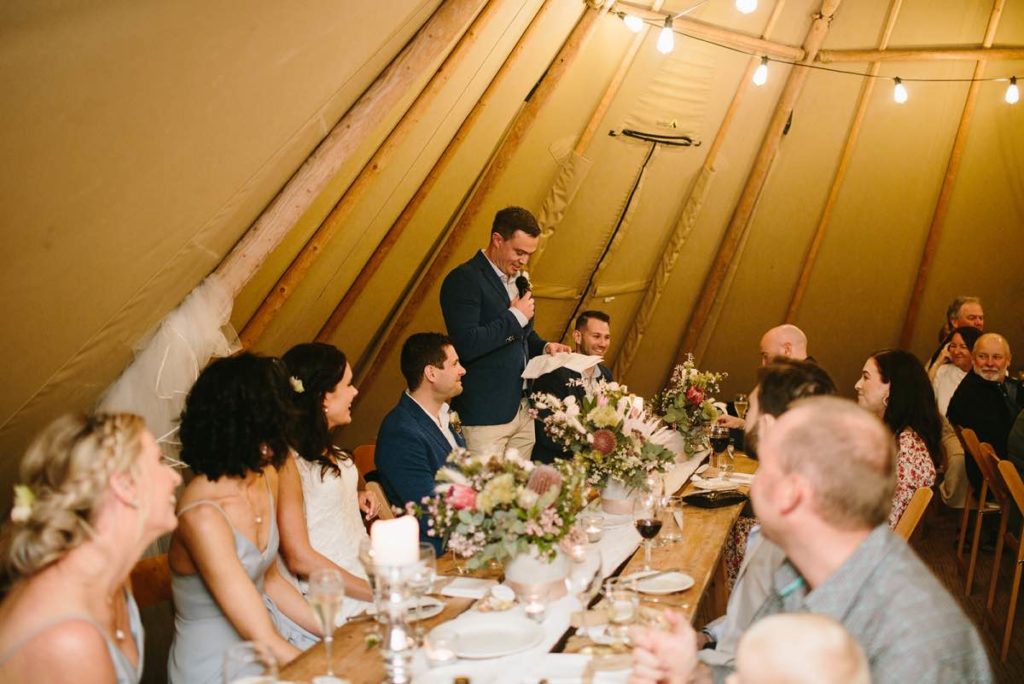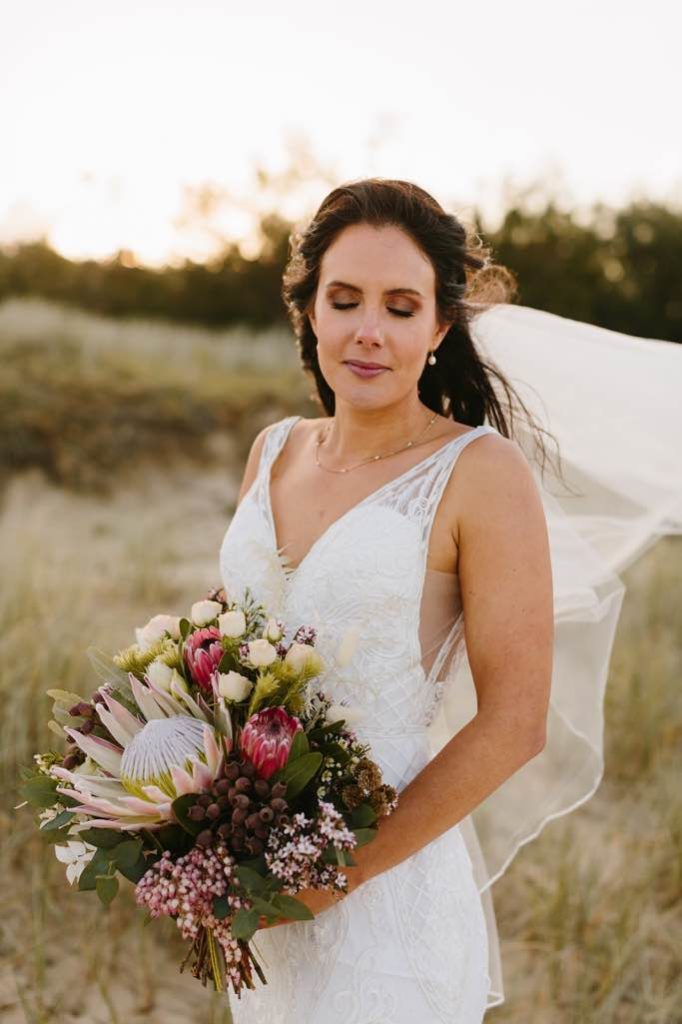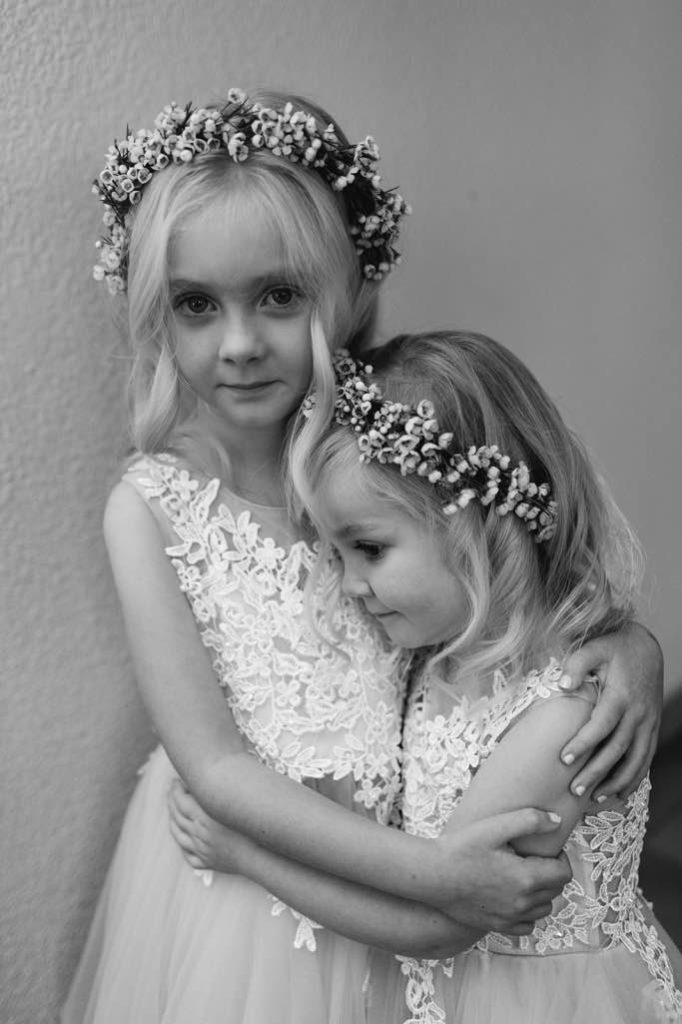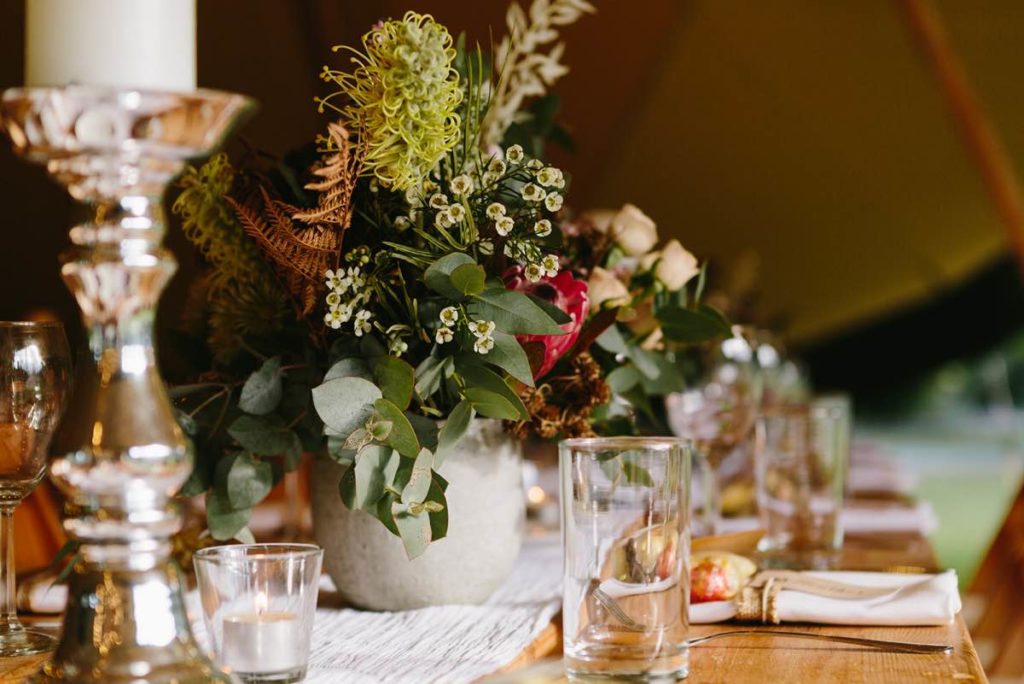 Photography SAM MCGRATH | Venue NOVOTEL TWIN WATERS RESORT | Hair SASS AND NIKI
Willow Bud Wedding Florist created these wedding flowers and bridal bouquets. The wedding ceremony and reception designs were created specifically for this bride at this Sunshine Coast wedding venue, but this style could be created at many of our beautiful Sunshine Coast hinterland wedding venues in Maleny, Montville, Mapleton, Obi Obi, and Flaxton. This wedding styling and wedding florals would also match perfectly with venues and beaches in Noosa, Mooloolaba, Caloundra and private properties across the Sunshine Coast.