TEXTURAL ORGANIC AT FLAXTON GARDENS
FLAXTON GARDENS, SUNSHINE COAST HINTERLAND
OCTOBER 2017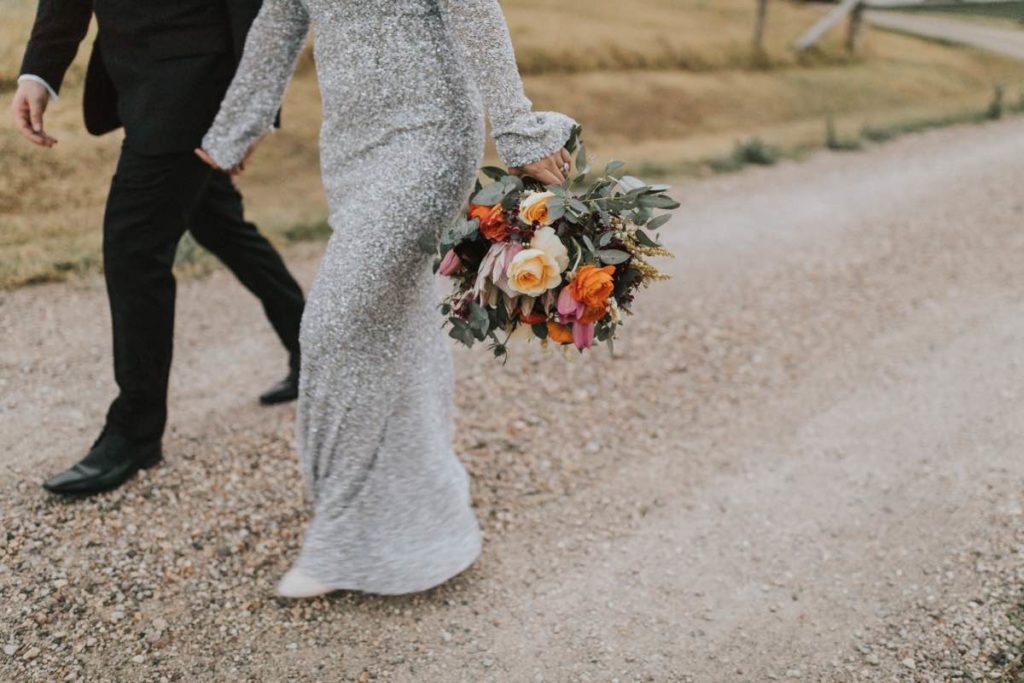 Alix and Pete's wedding day at Flaxton Gardens. Words like; plum, mango, hot pink, buttercup, eucalyptus and warm timbers were thrown together to bring this amazing colour palette to life.
Alix had a rich textural bouquet of ranunculus, king protea, hot pink tulips, blue sea holly, sculptural grey gums, deep pink geralton wax flower, roses and trailing andromeda. We attached something blue, from her mums wedding gown and sentimental pieces to her bouquet on the day. Each bridesmaids bouquet was unique to reflect each different dress style.
The round tables at Flaxton Gardens each had a timber plinth with a round arrangement full of colour and texture in vases provided by the bride. The black and white styling was really accented by the pop of colour!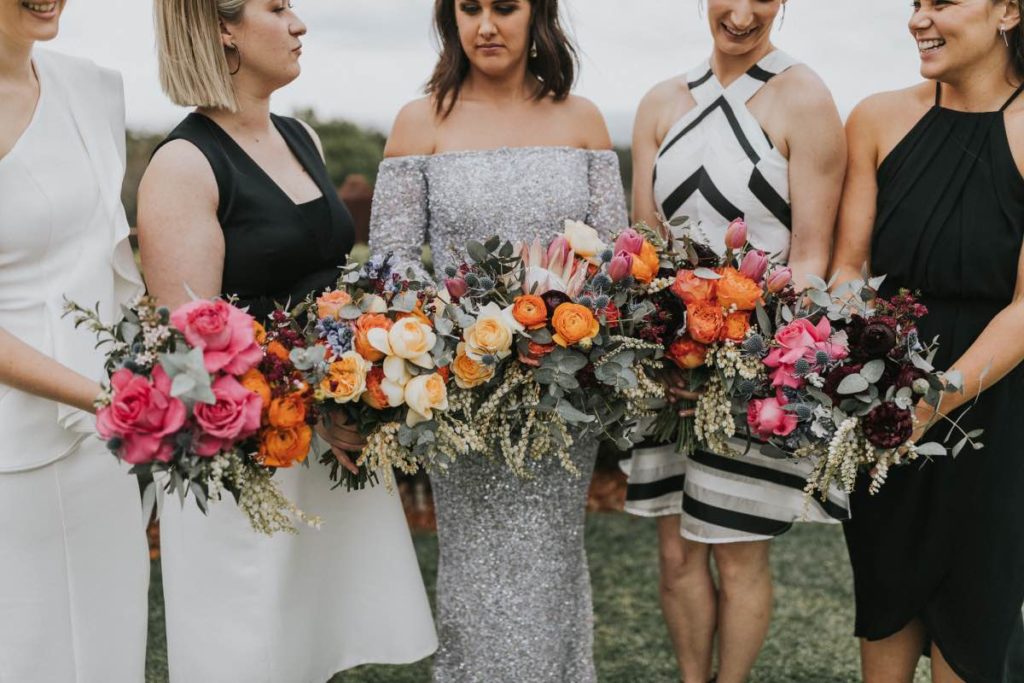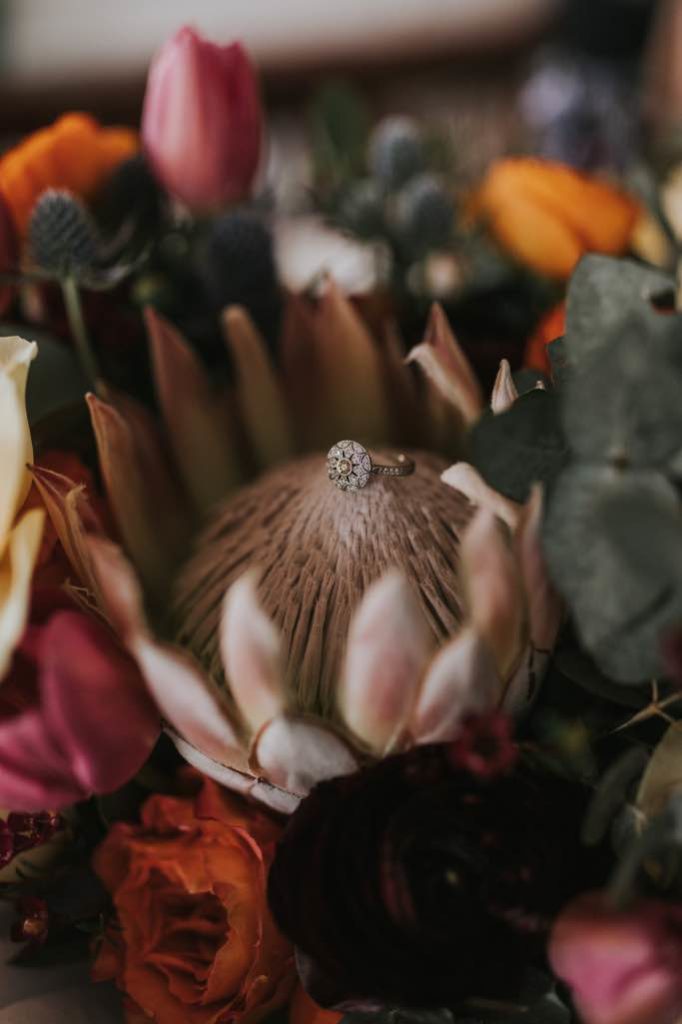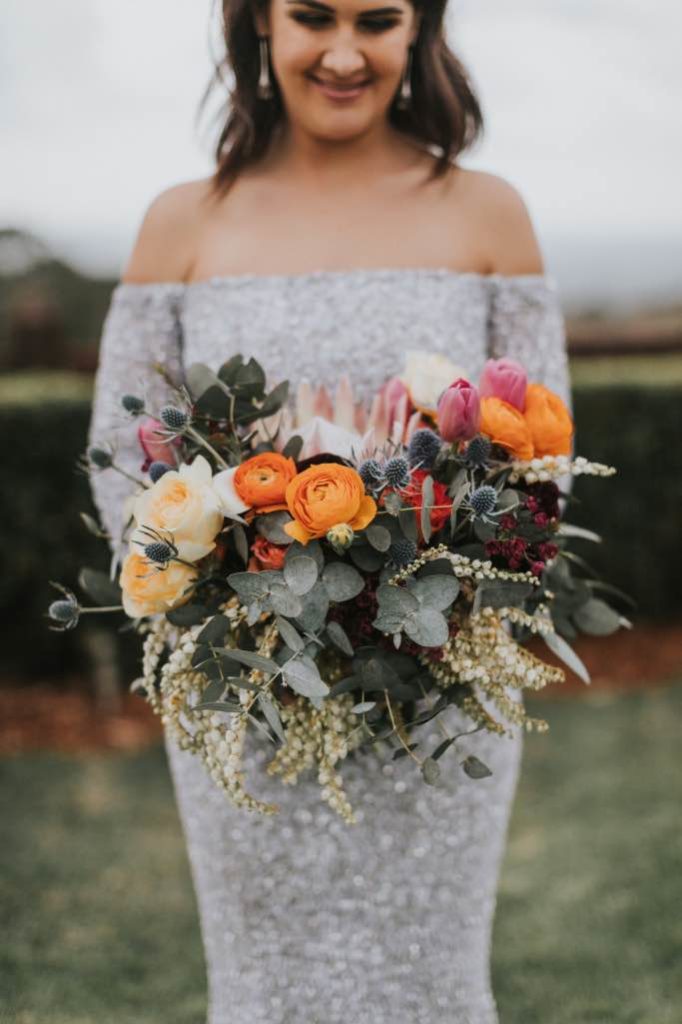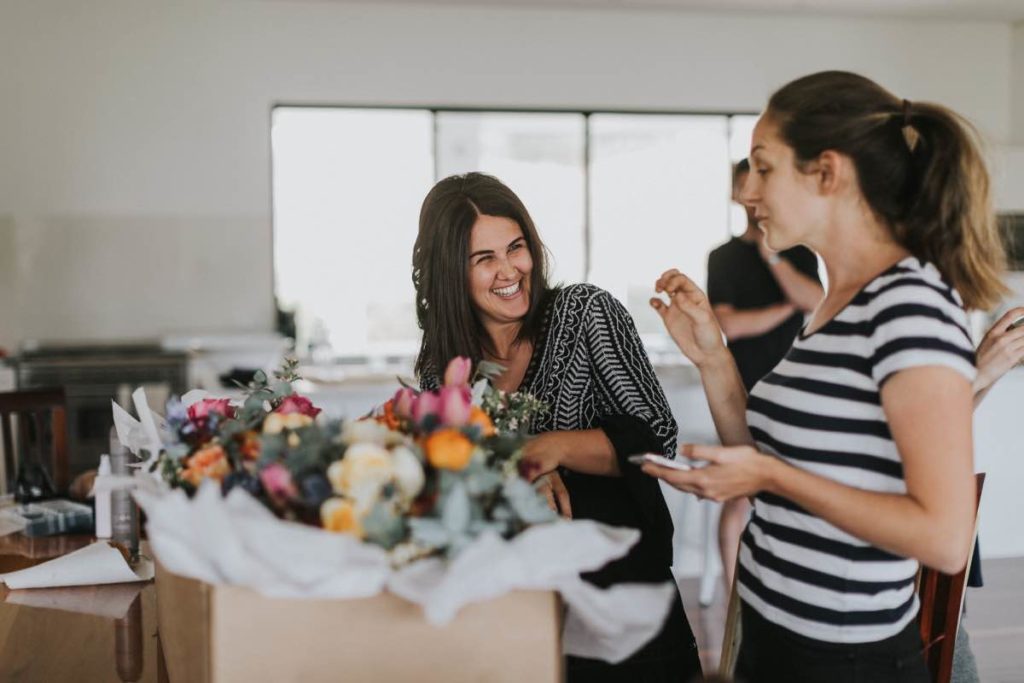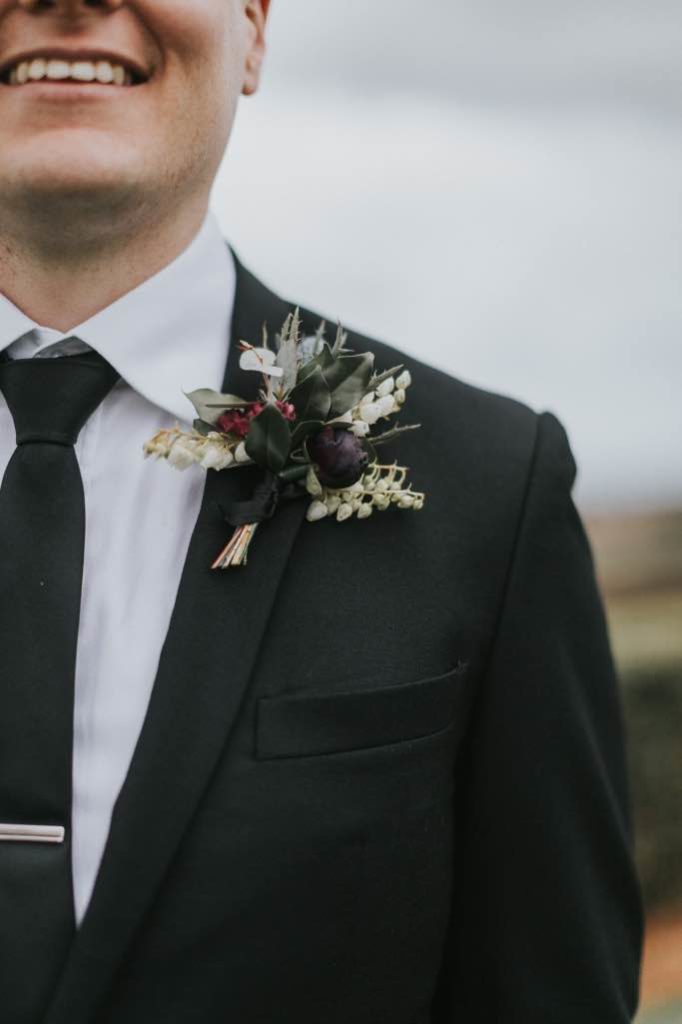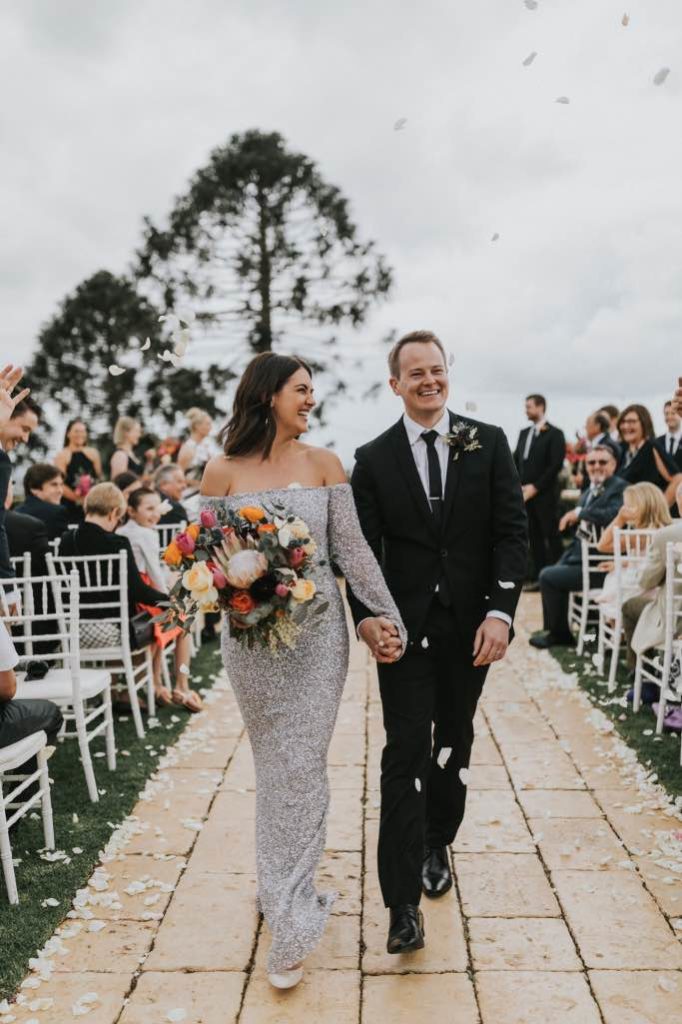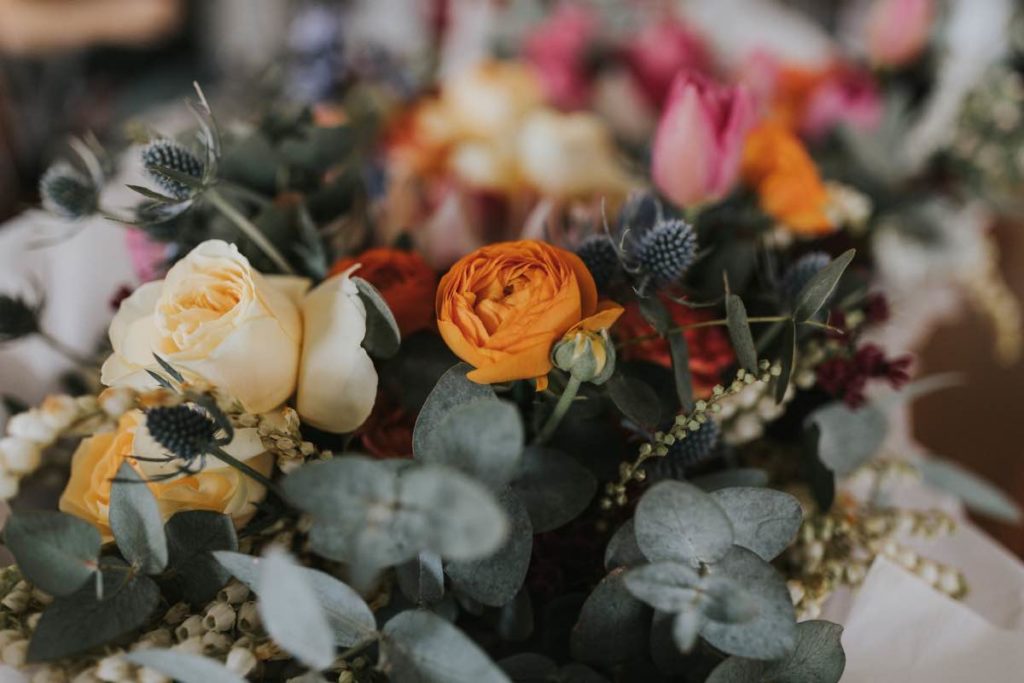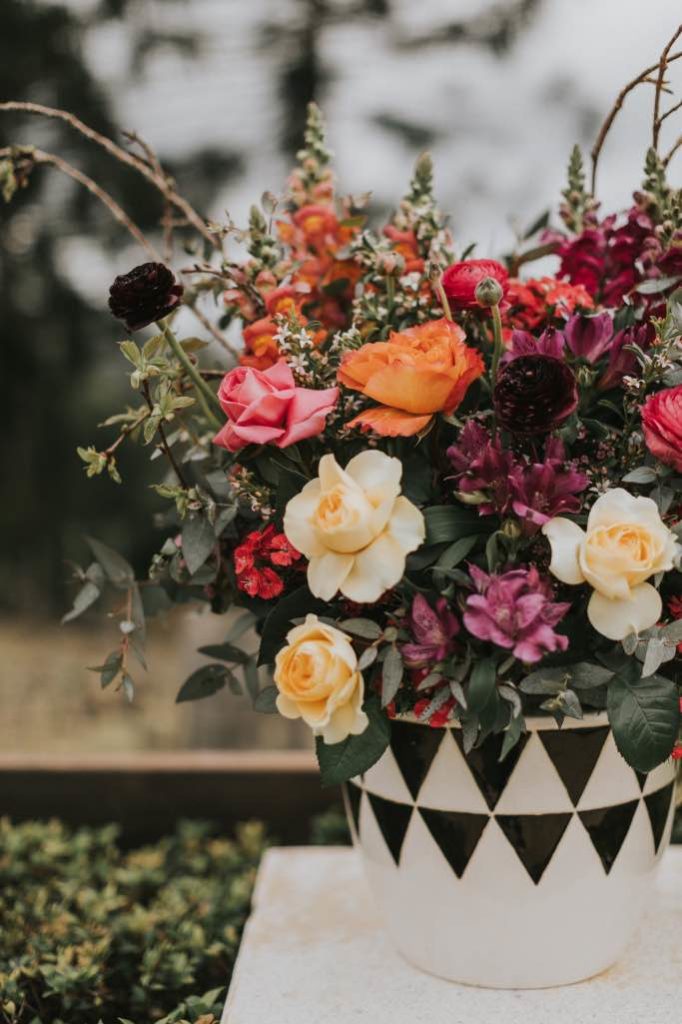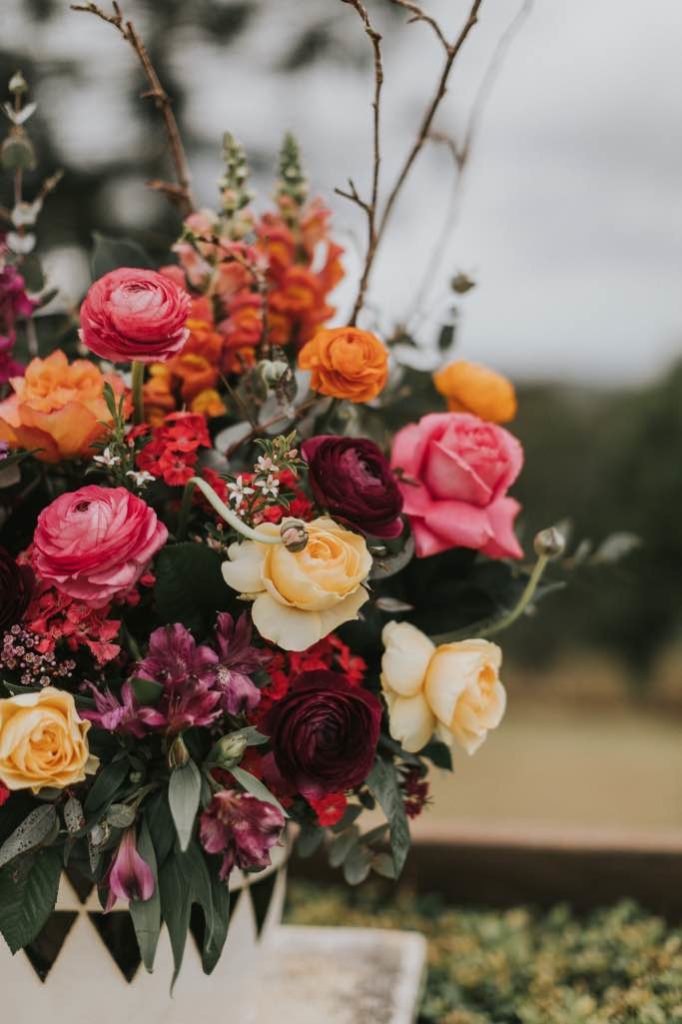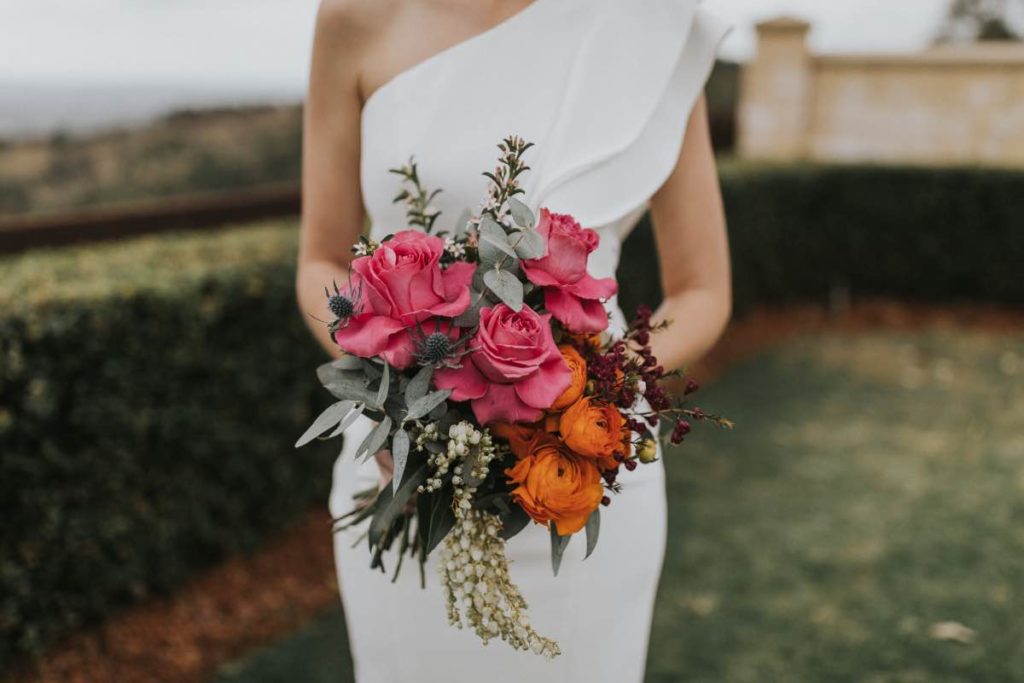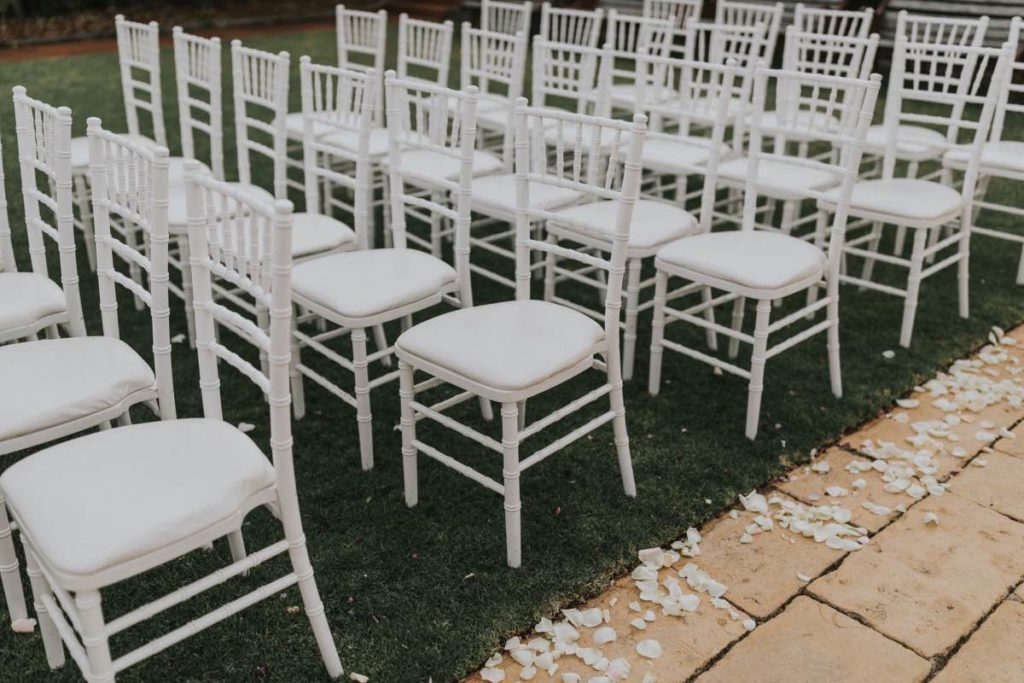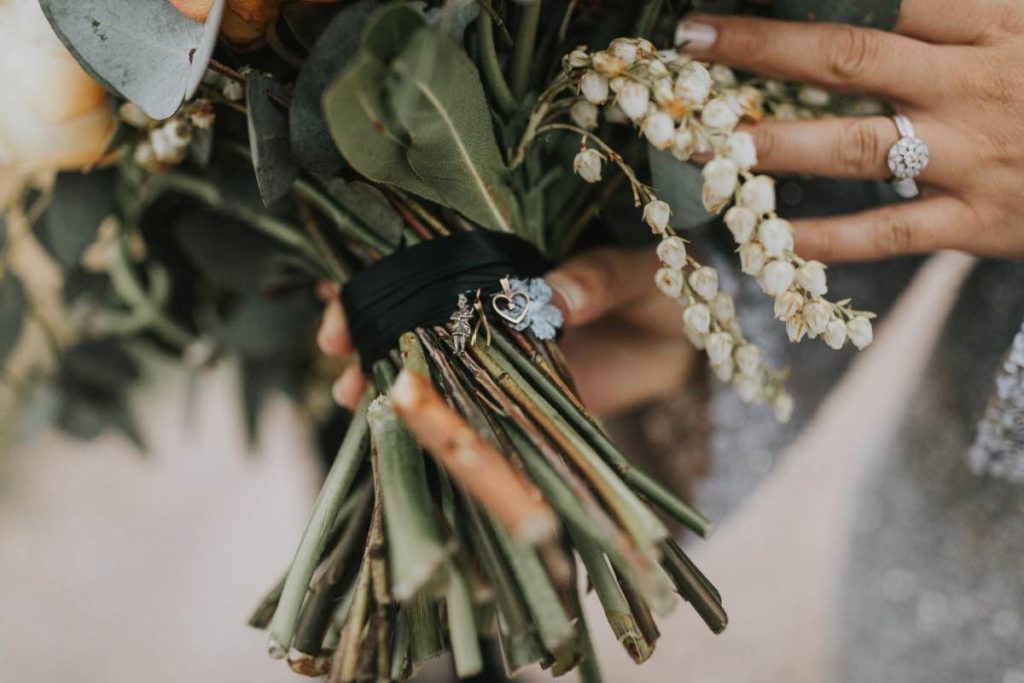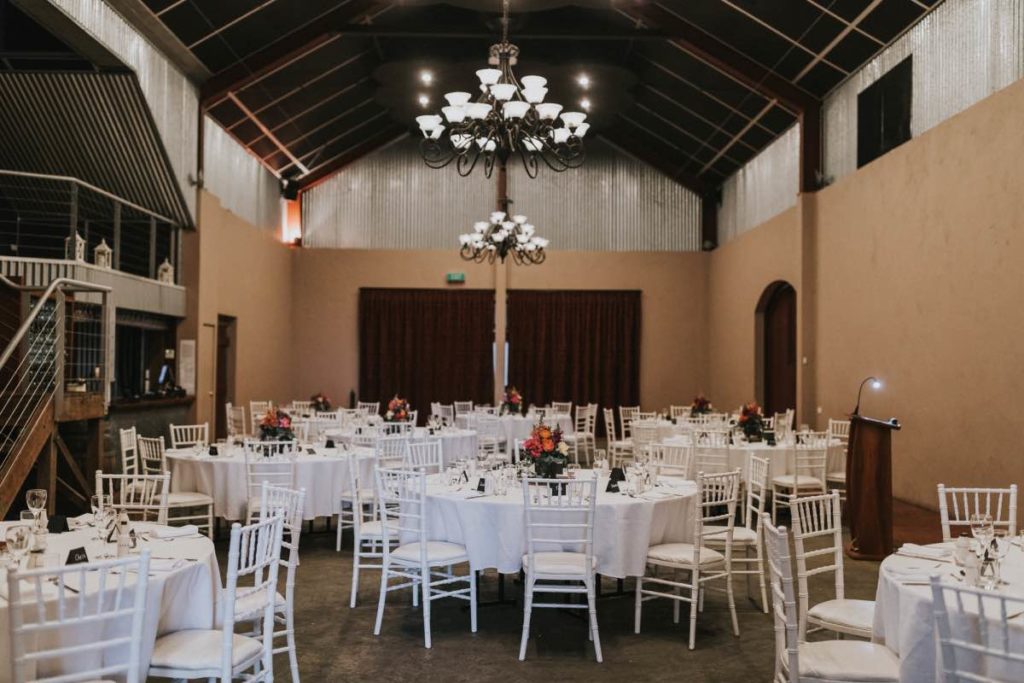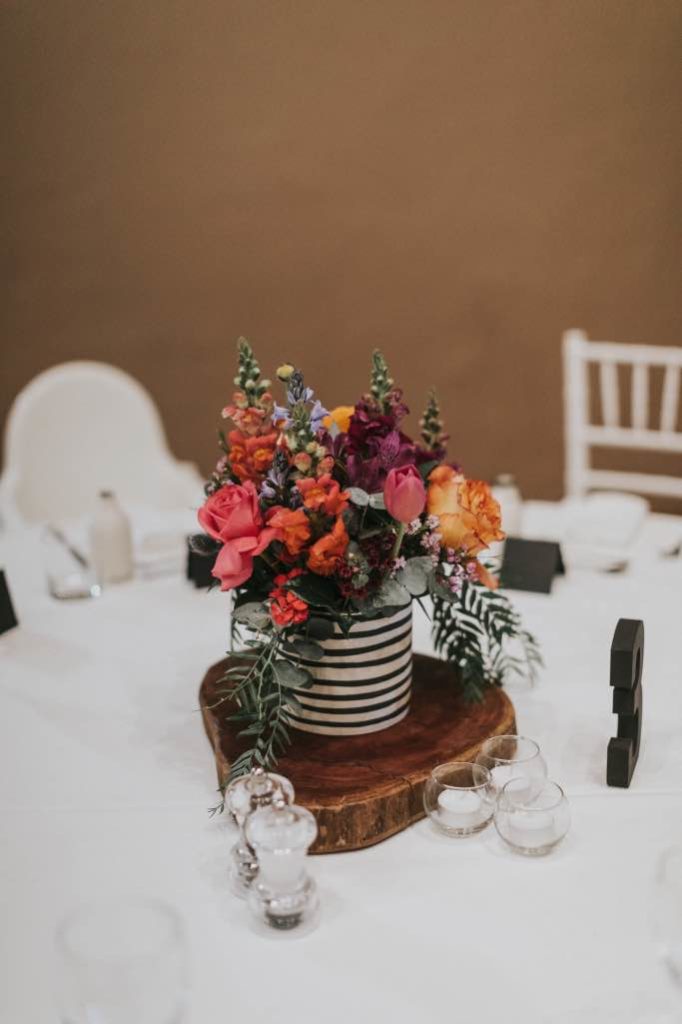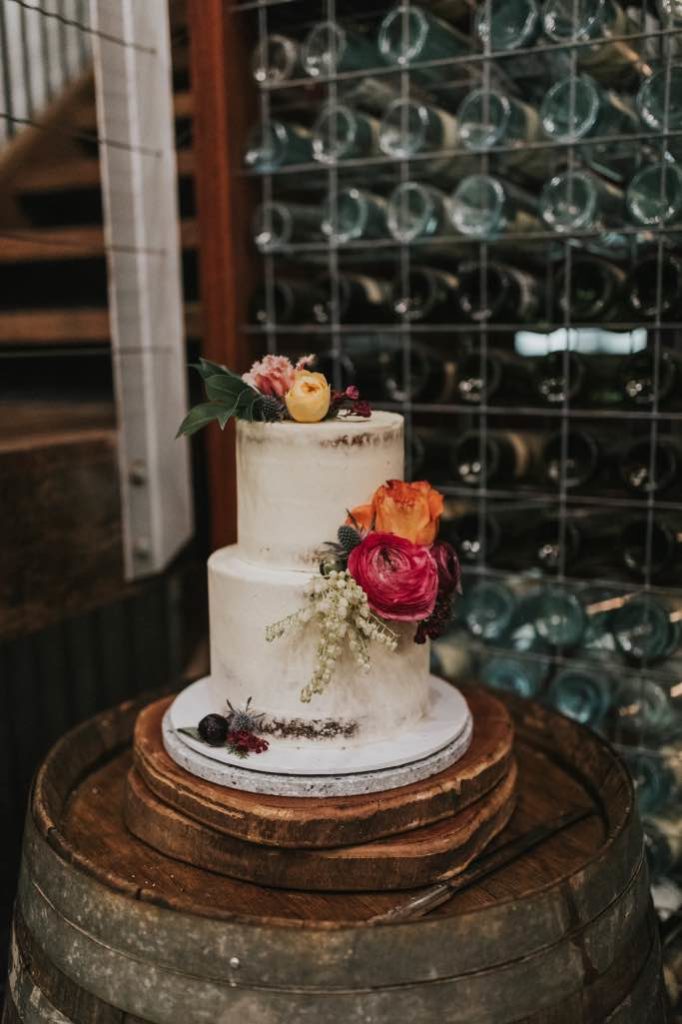 "Sandi from Willow Bud understood perfectly my complex request for organic but structured bouquets with the need to blend warm and cool colours to match a very uniquely coloured wedding dress. Everything except my dress and the flowers were black and white for the wedding. This meant the flowers were the main source of colour. The results were absolutely stunning. I included a protea for Pete's South African heritage and thistles for my Scottish background. All the bridesmaids had individual bouquets as well."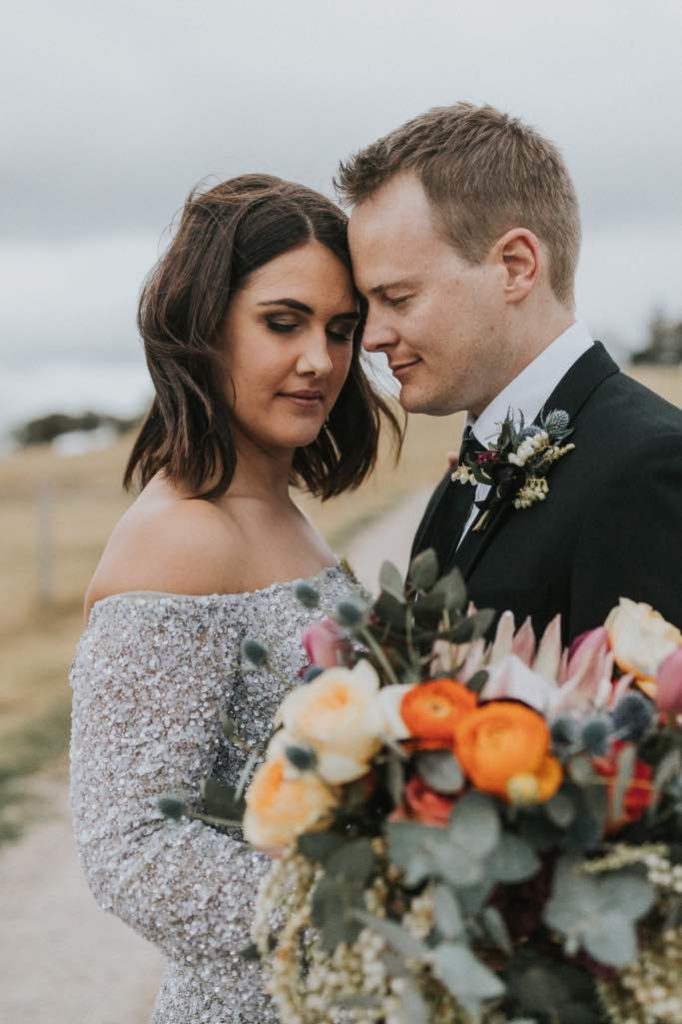 Photography JANNEKE STORM | Dress RACHEL GILBERT | Venue FLAXTON GARDENS | Celebrant BILL SCURRY | Makeup I DO MAKEUP ARTISTRY | Hair EVALYN PARSONS HAIR | Cake CHOCOLATE 2 CHILLI | Vases KIM AITKEN CERAMICS