SWEETNESS AND LIGHT AT SPICERS CLOVELLY
SPICERS CLOVELLY ESTATE, MONTVILLE
APRIL 2019
Sweet couple Alexandra and David were a pleasure to work with.
We were able to create some stunning feature florals for their ceremony at The Little White Chapel in Maleny that were able to be repurposed at the reception at Spicers Clovelly Estate in Montville. We always do our best for you to get the most value from your investment in wedding flowers. Ceremony flowers and aisle flowers are a great way of doing this.
Ally looked a vision in her wedding dress, paired with our soft and sweet bouquet of white, ivory and nude florals.
Her bridesmaids in the soft floaty nude gowns were so much fun and full of laughs.
The bouquets were created with Ohara roses, icebreaker roses, frilled tulips, double tulip, tweedia, stock, dried hydrangea and bleached ruscus with hypericum berries, scabiosa pods and rambling foliages.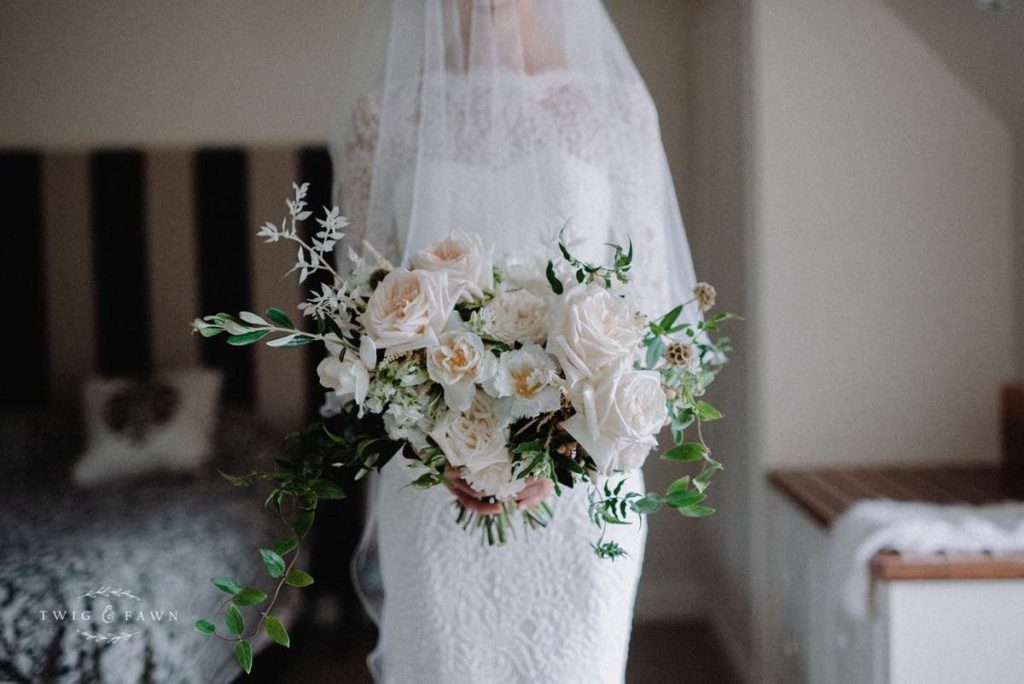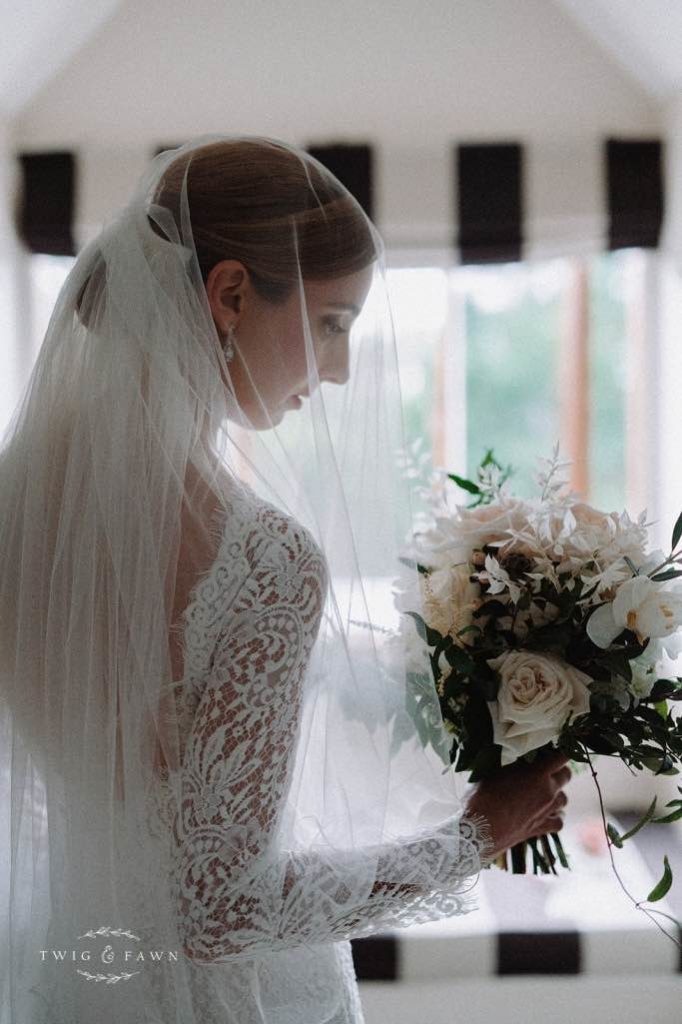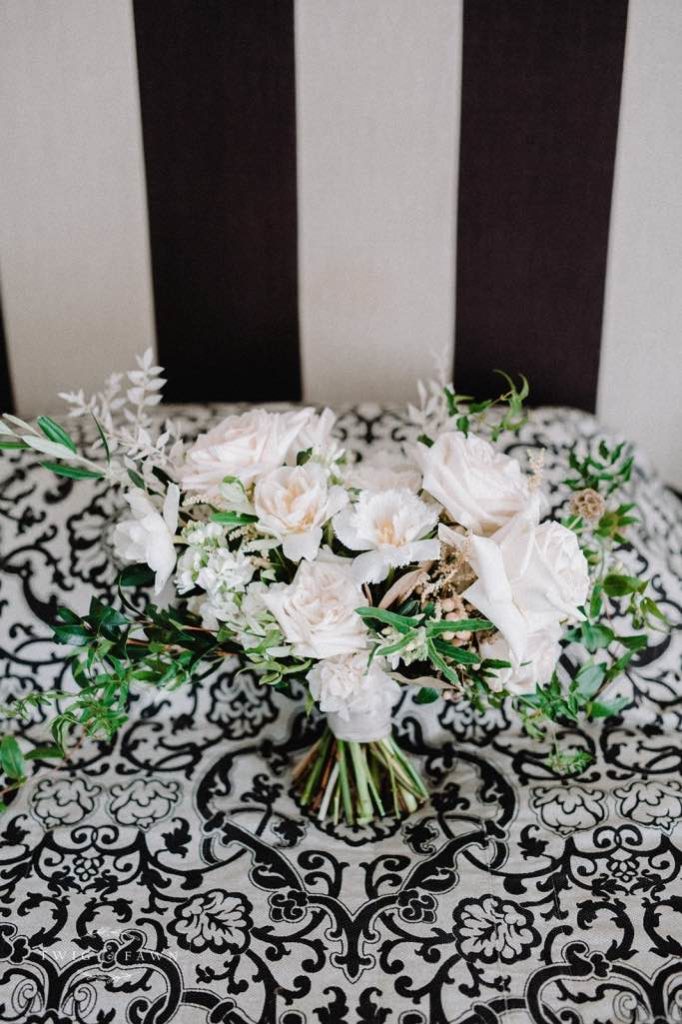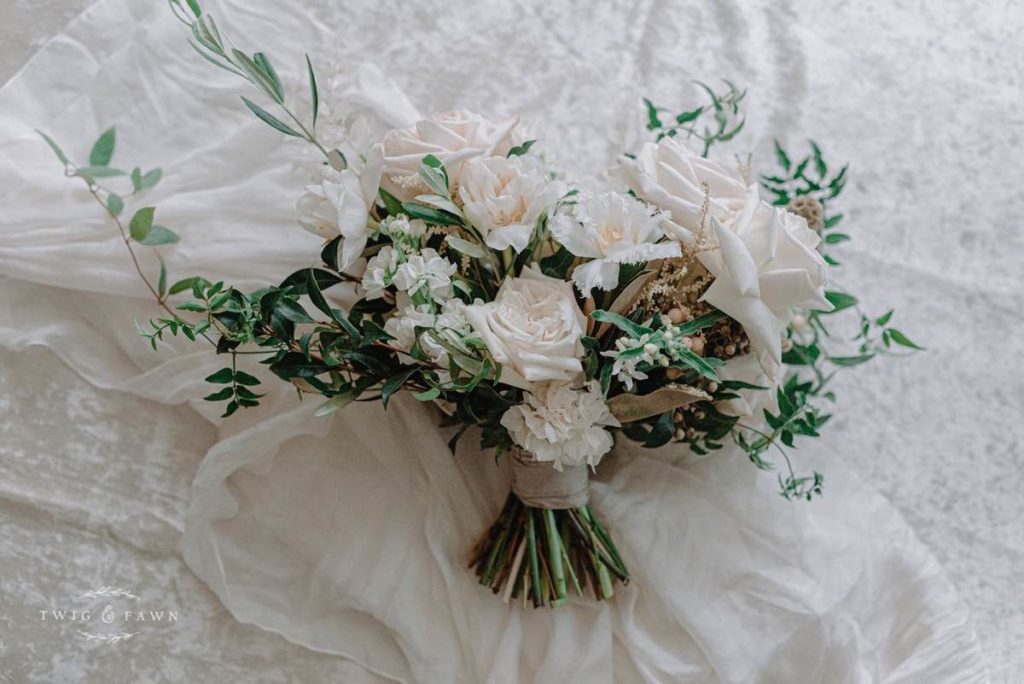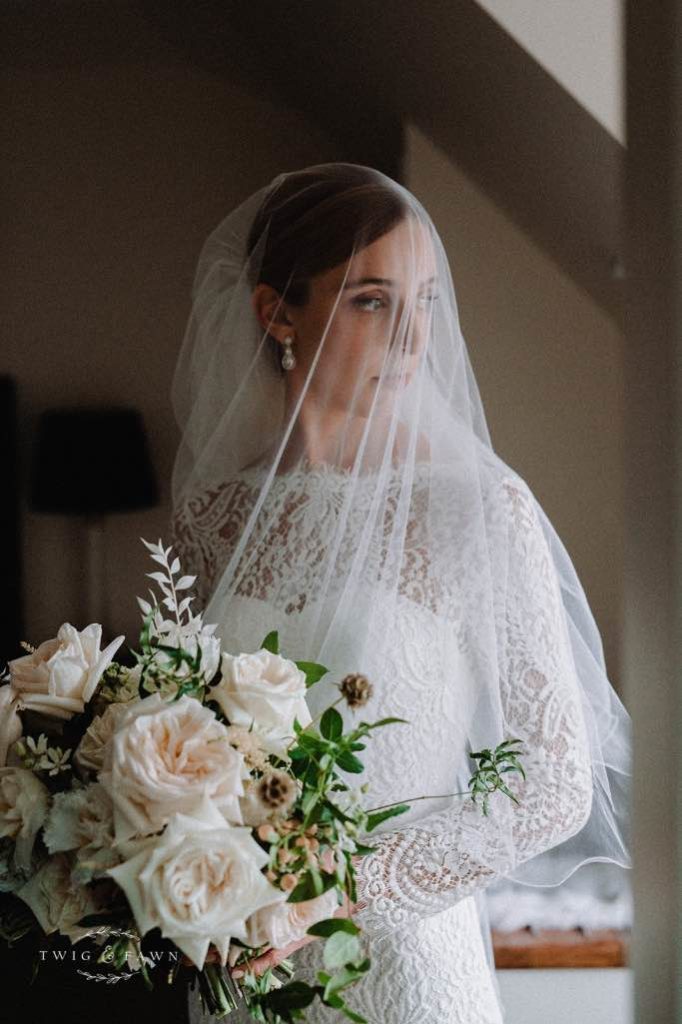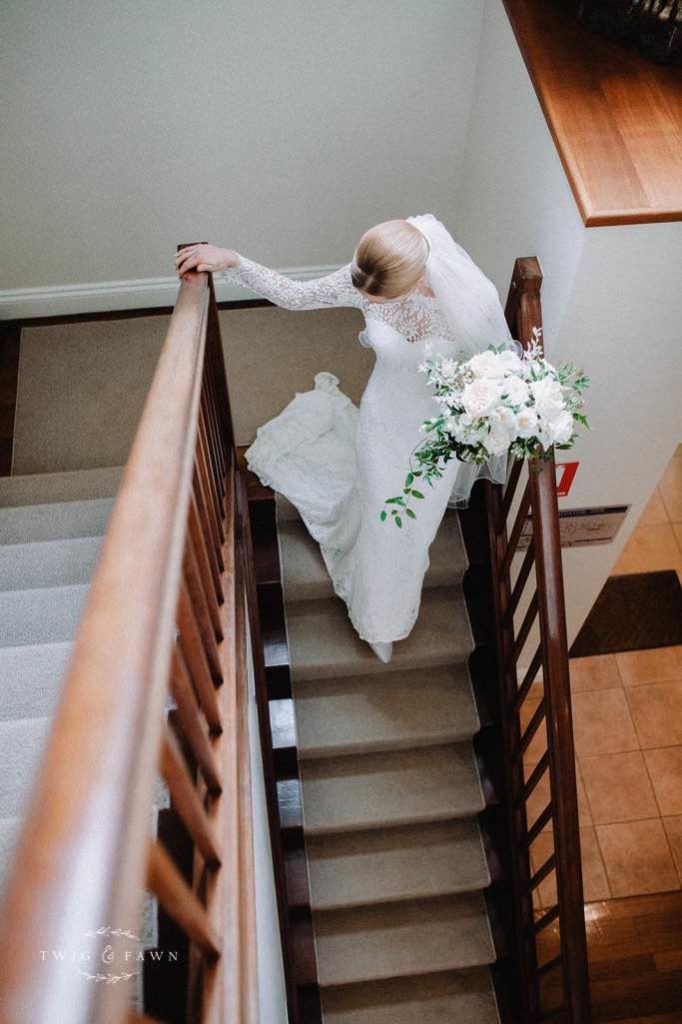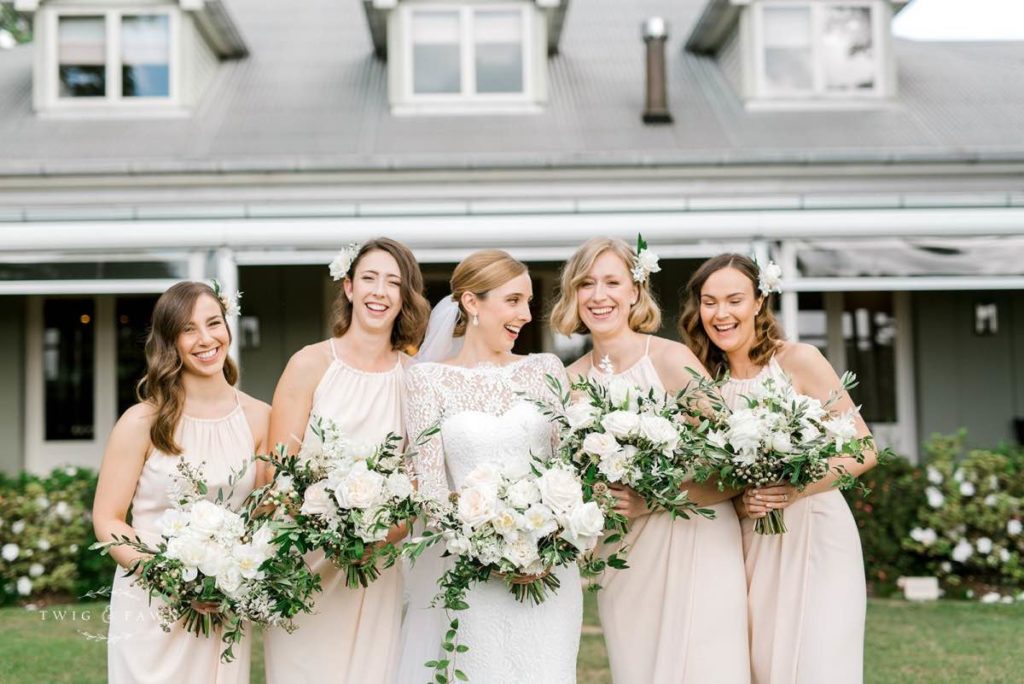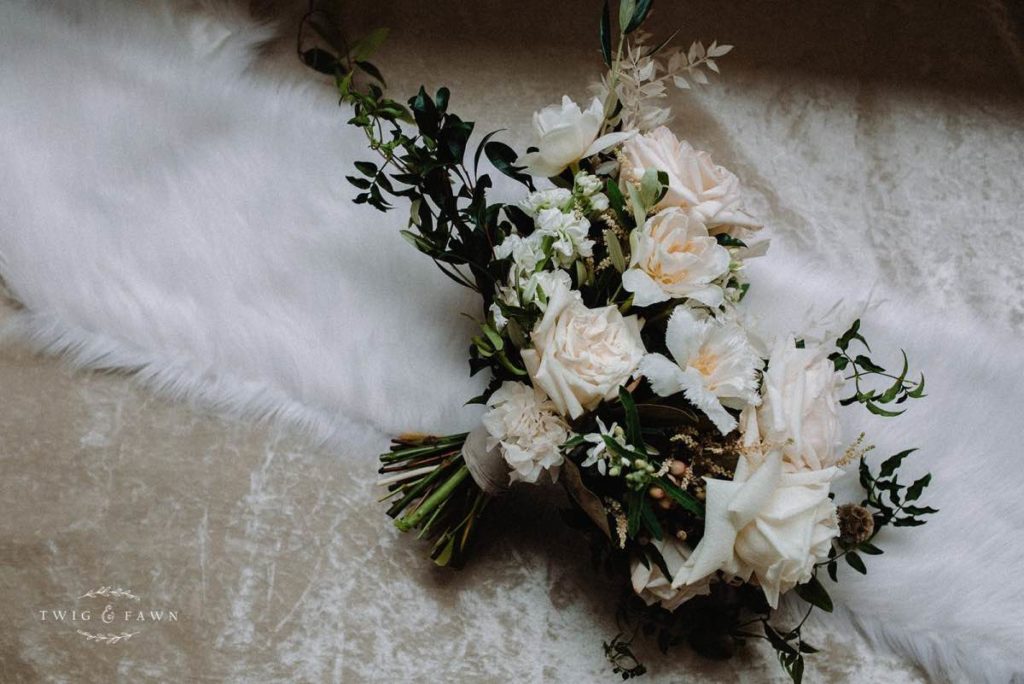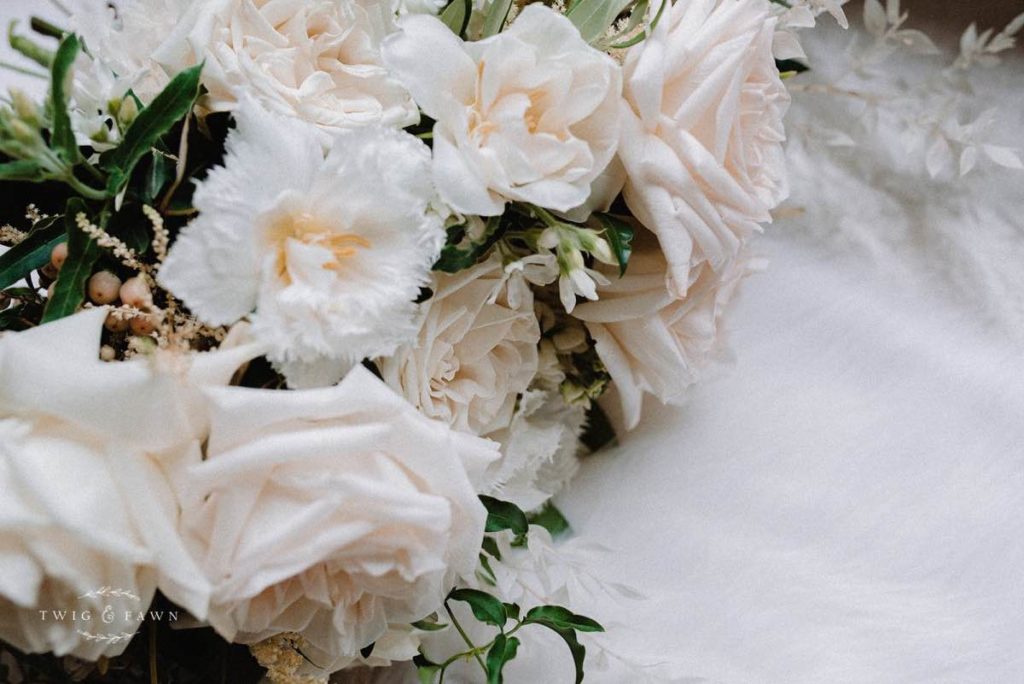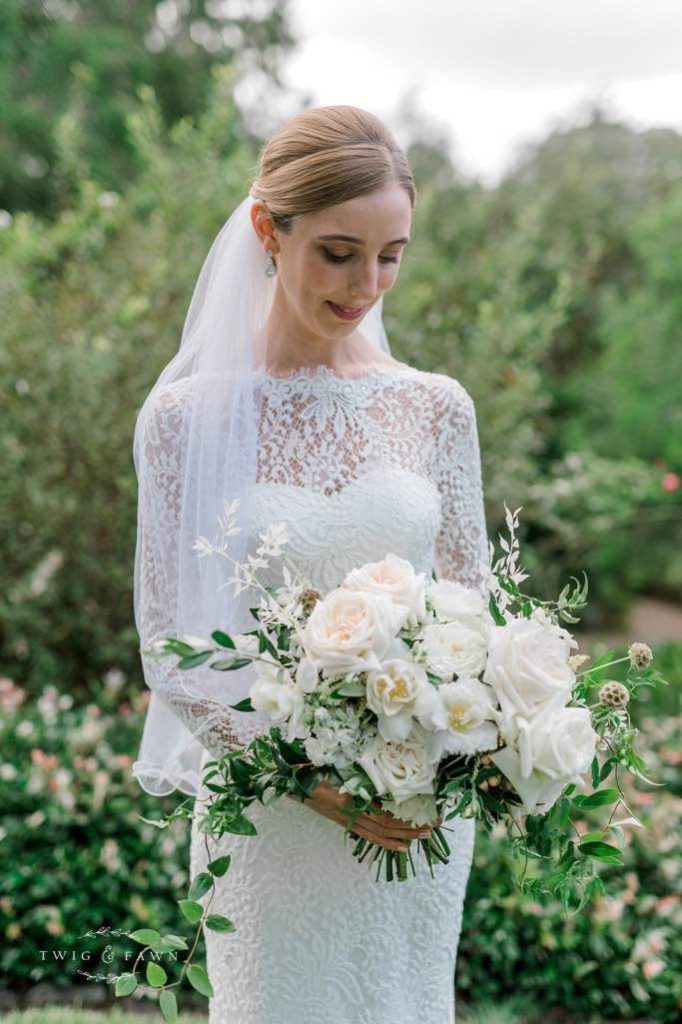 Guests began their celebrations of the love at the Little White Chapel, we created two large feature arrangements showcasing flowers from the bouquets as well as seasonal lovelies in the same colour palette. Having some lush greens in this space really warmed it up breaking up the super stylish all white interior.
The bridal party had an abundance of sweet flower girls and page boys. Creating lots of fun and festivities..and… plenty of adorable pictures of sweeties with floral halos and handsome little men with floral buttonholes.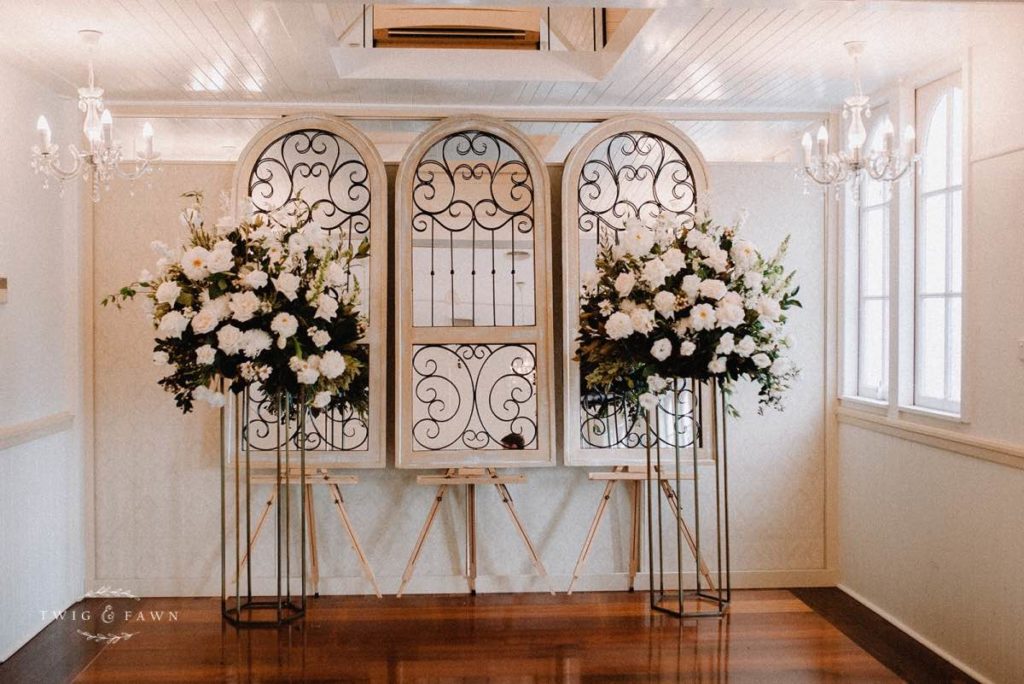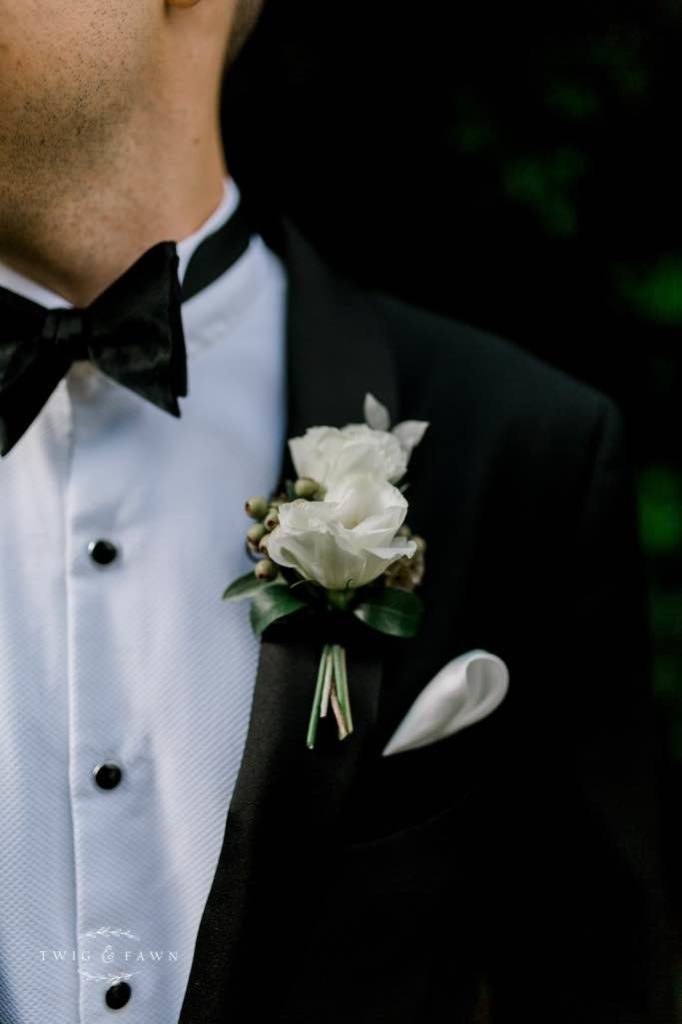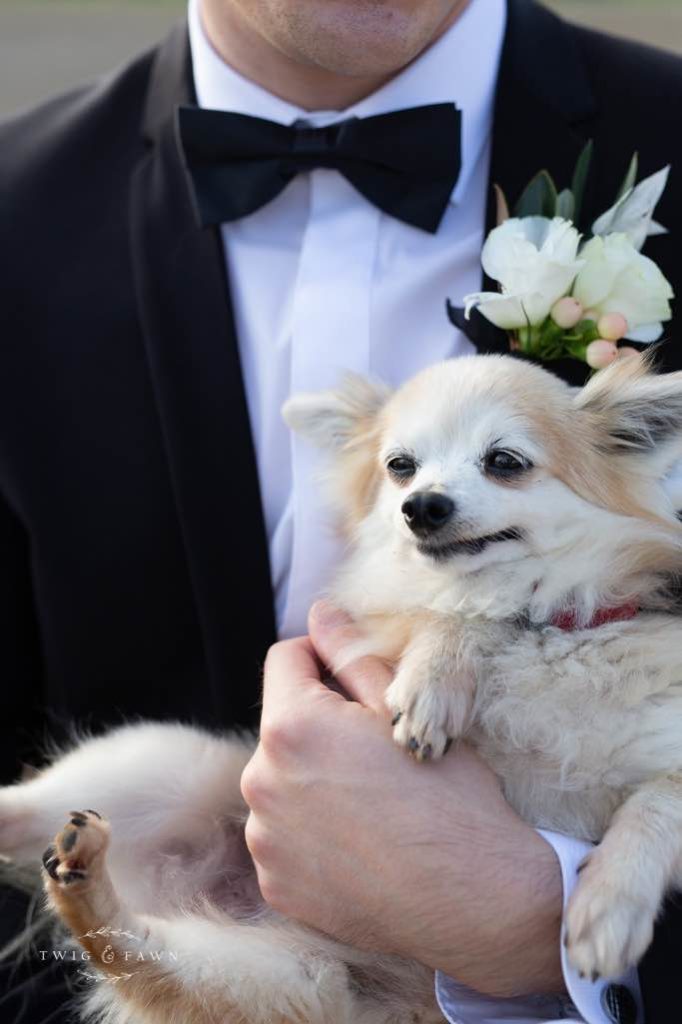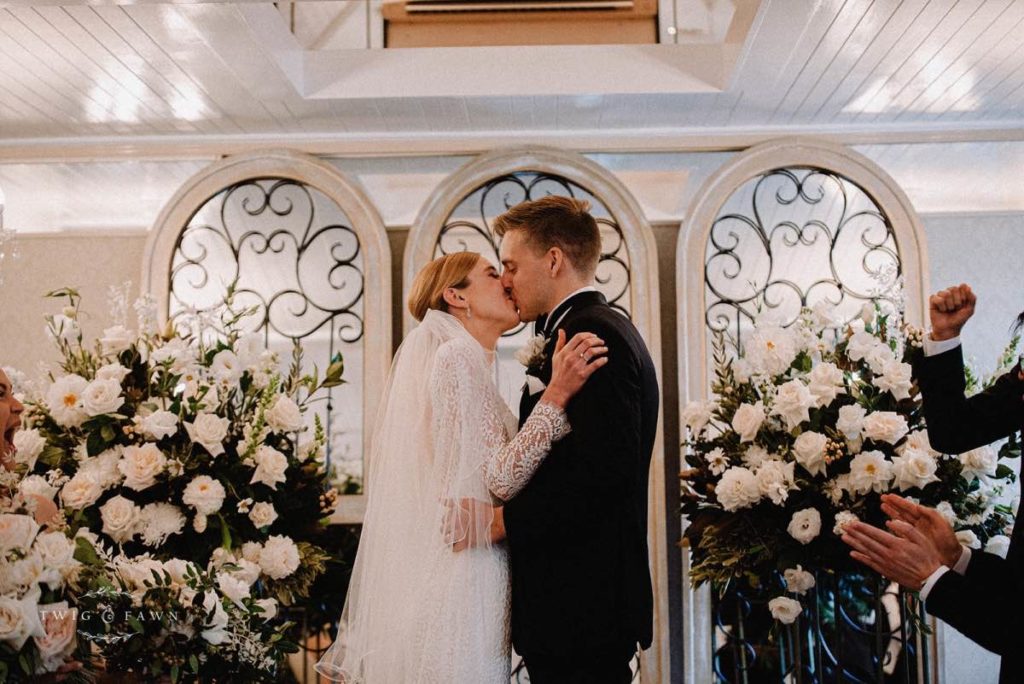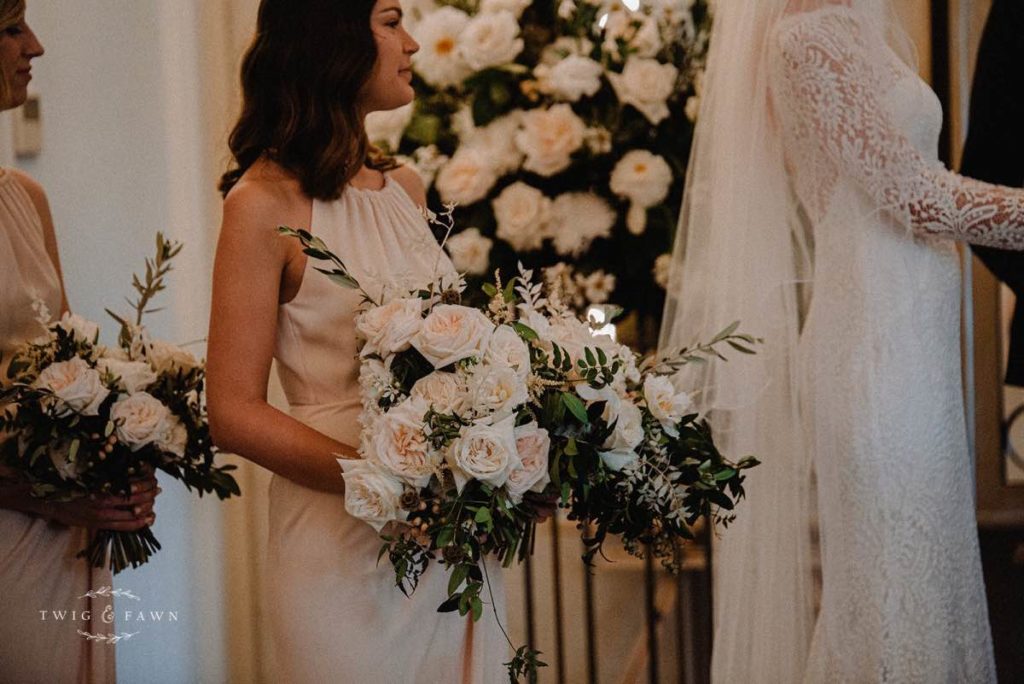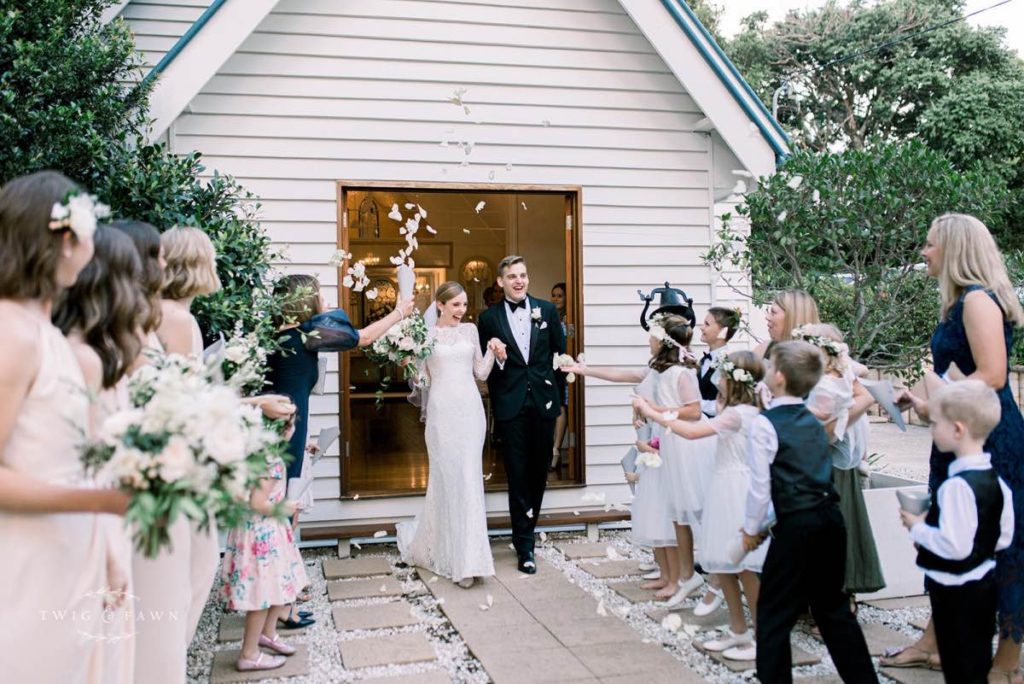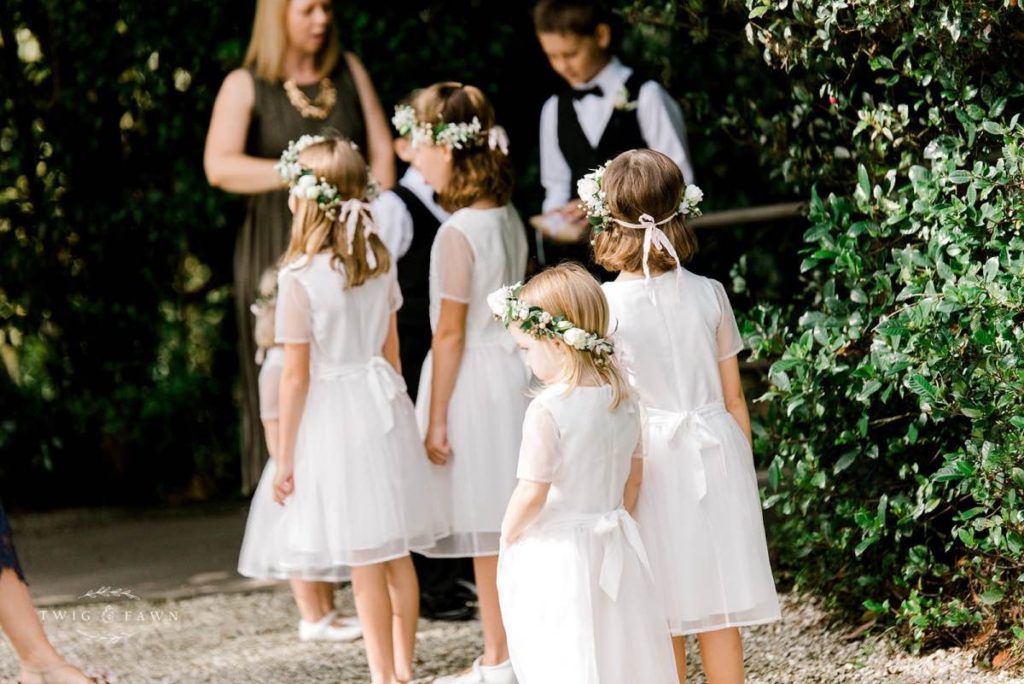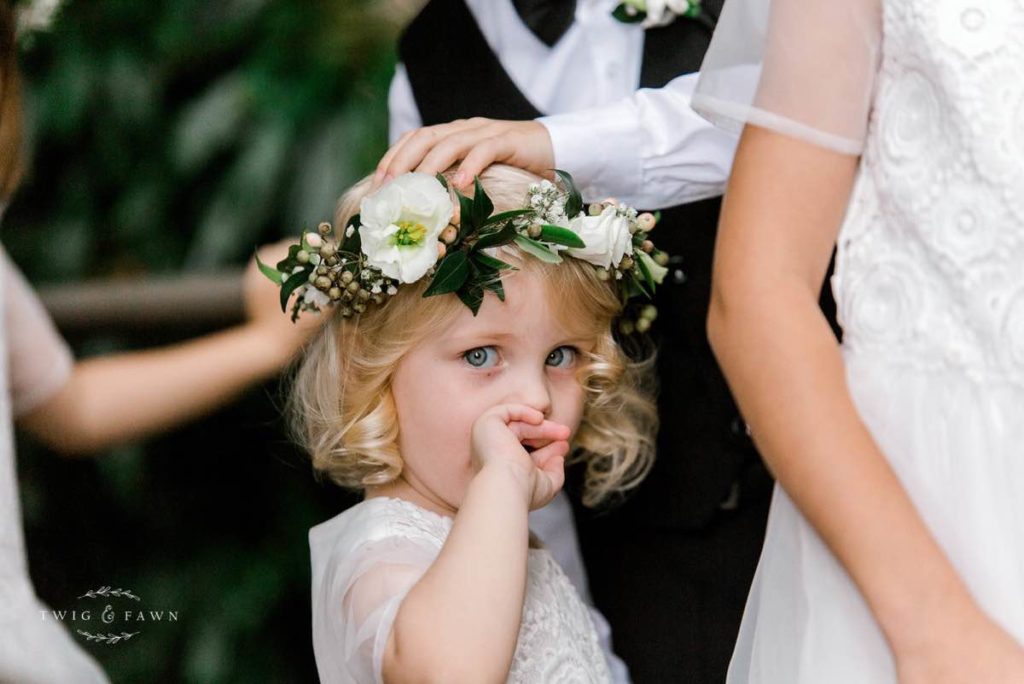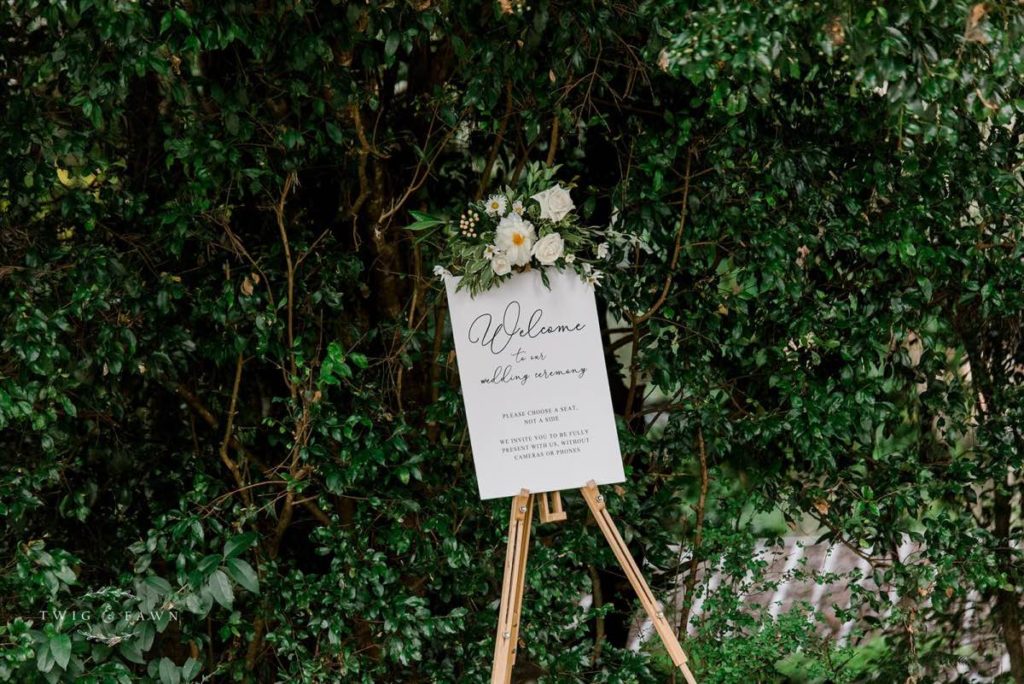 For the reception at Spicers Clovelly Estate, we created mini gardens of foliage and florals made into foam bases so guests could take home the florals at the end of the day. We added lush rambling foliage accents onto the light fittings (one of their last adornments before they were upgraded)
We zipped back to the ceremony and scooted the large arrangements (definitely a job for a florist with a large van) from the church and placed them in the foyer at Spicers Clovelly while guests were enjoying wine and canapés on the lawns. Moving these arrangements created a great backdrop for the dance area and a spectacularly floral cake cutting shot! We also moved the sign florals from outside the church to the seating table chart at the entrance to the library deck.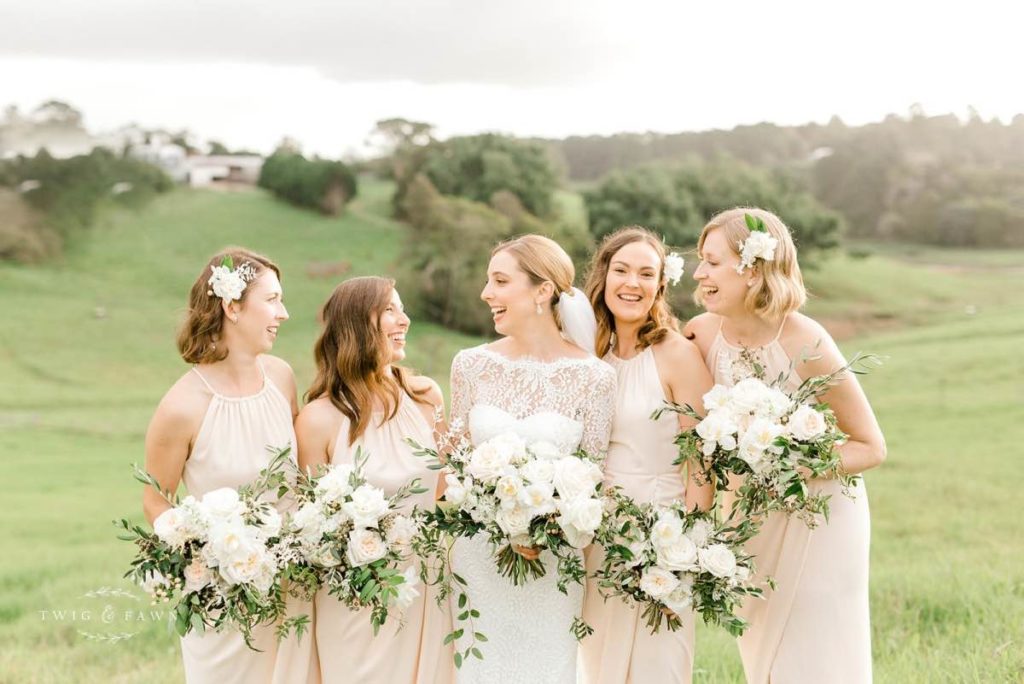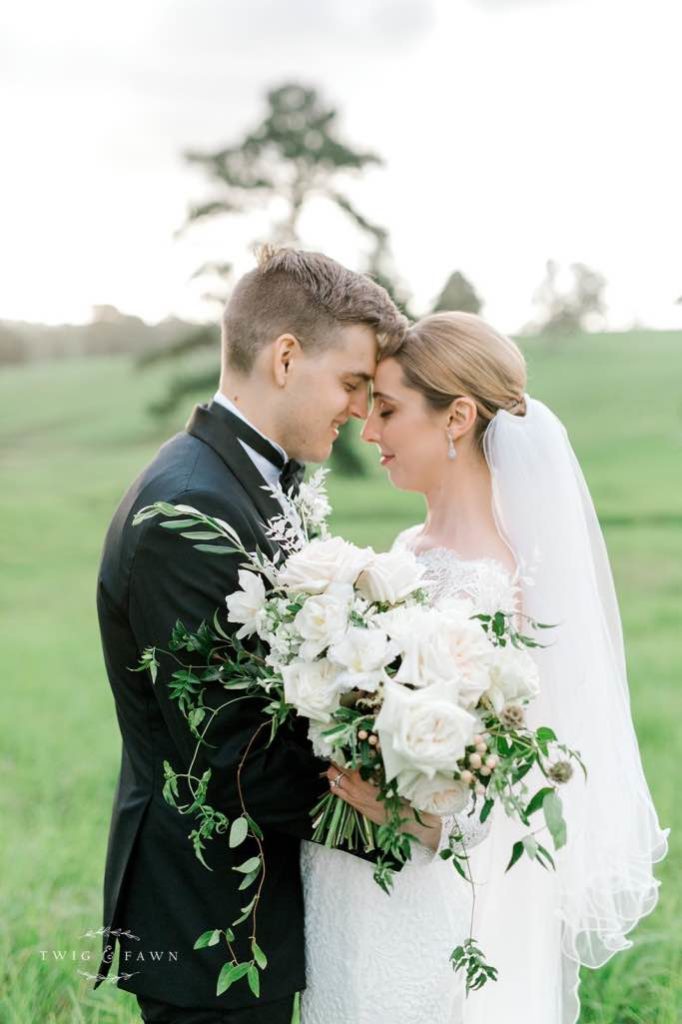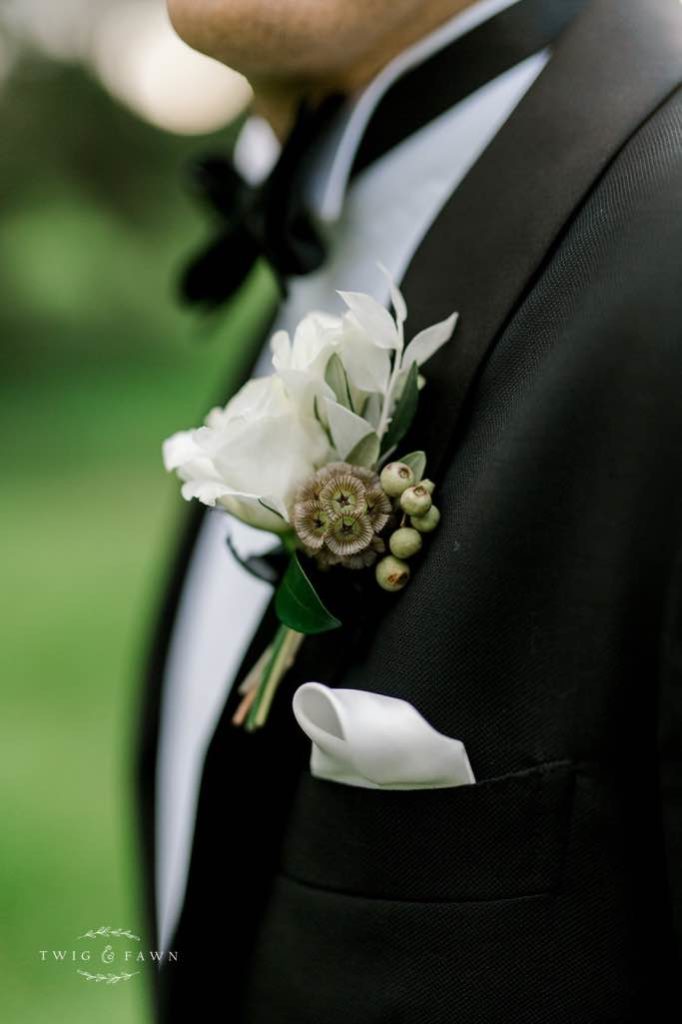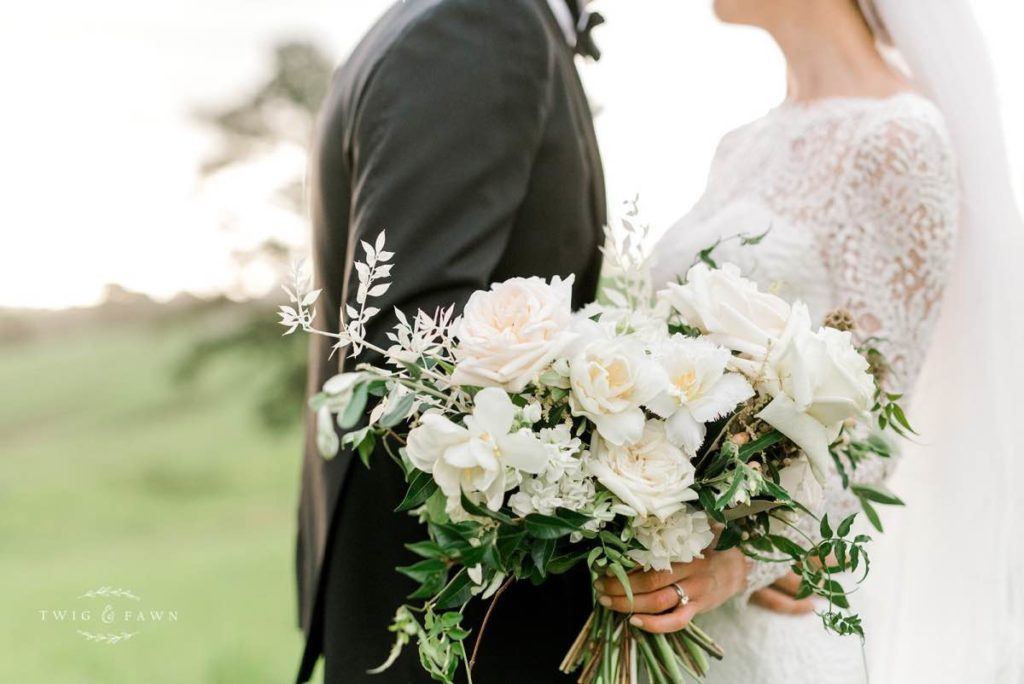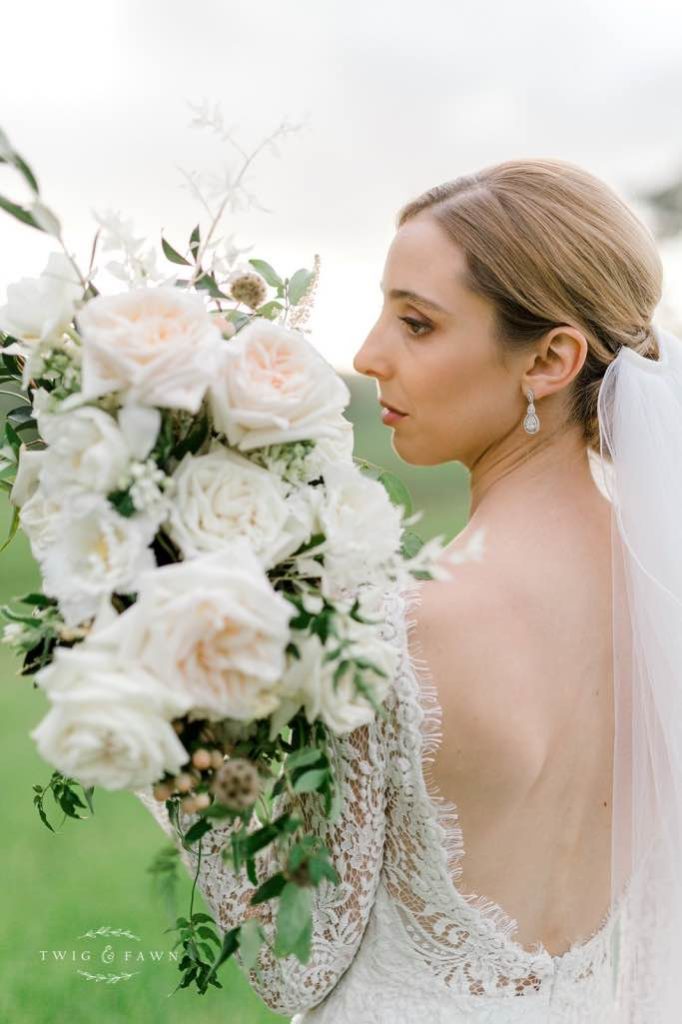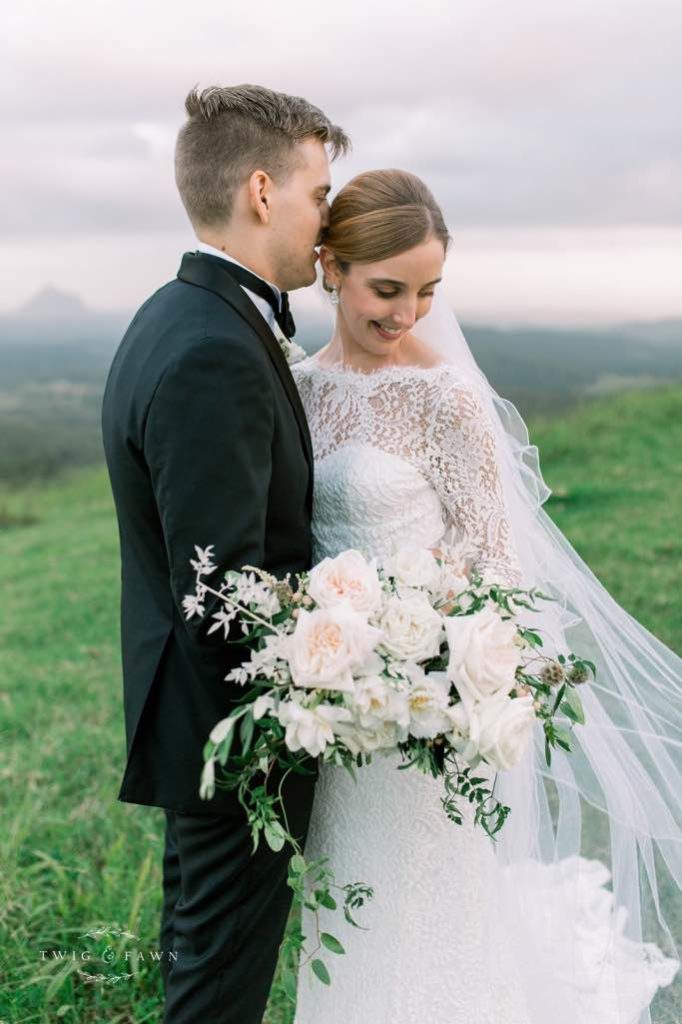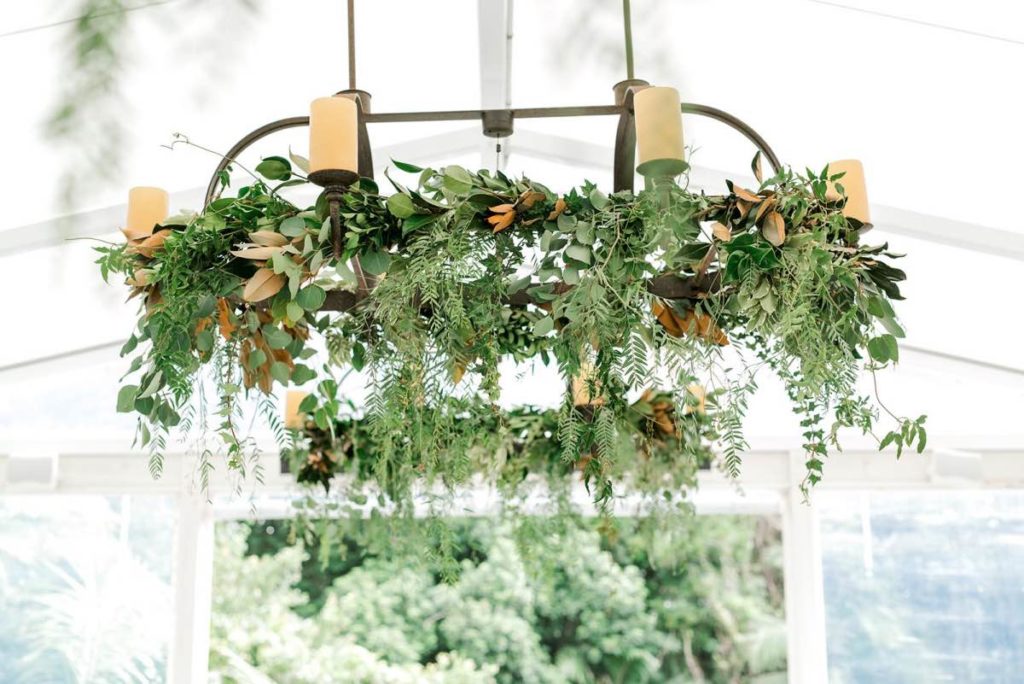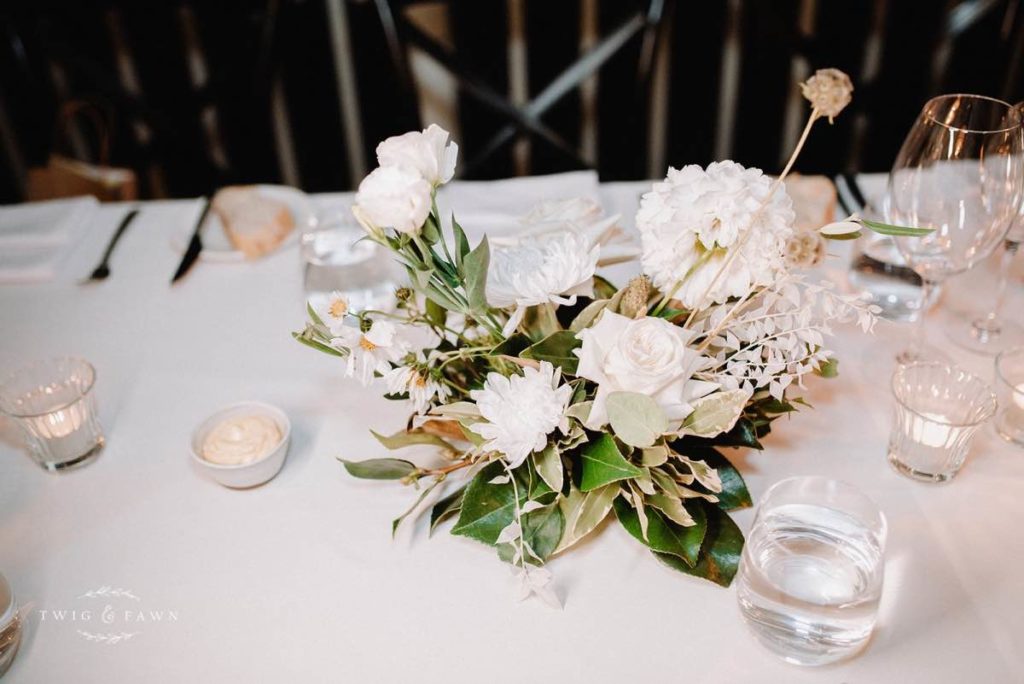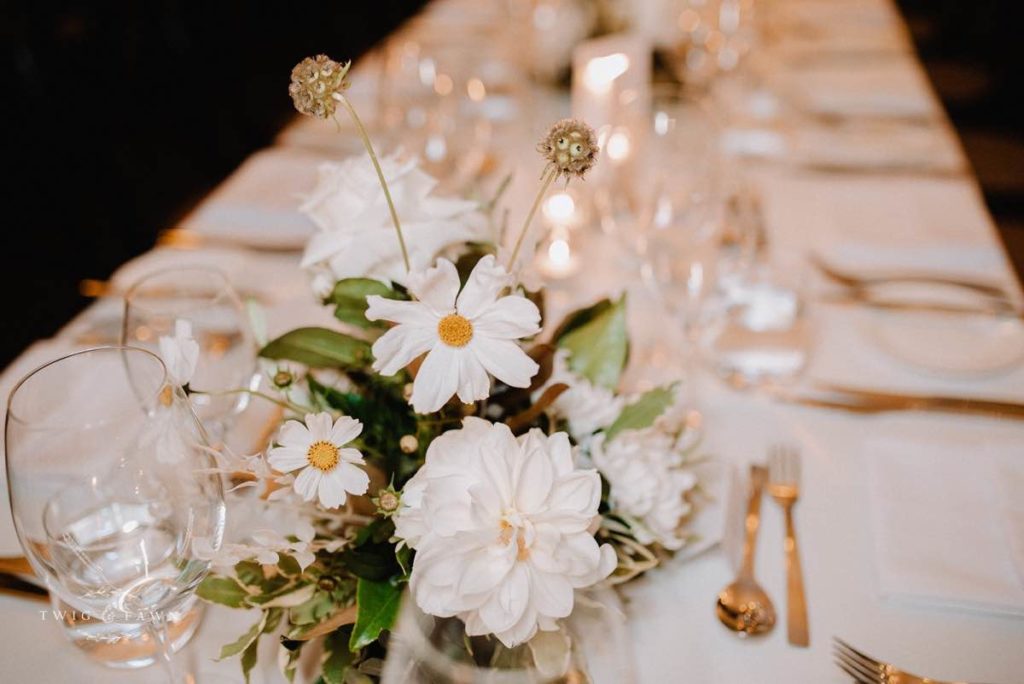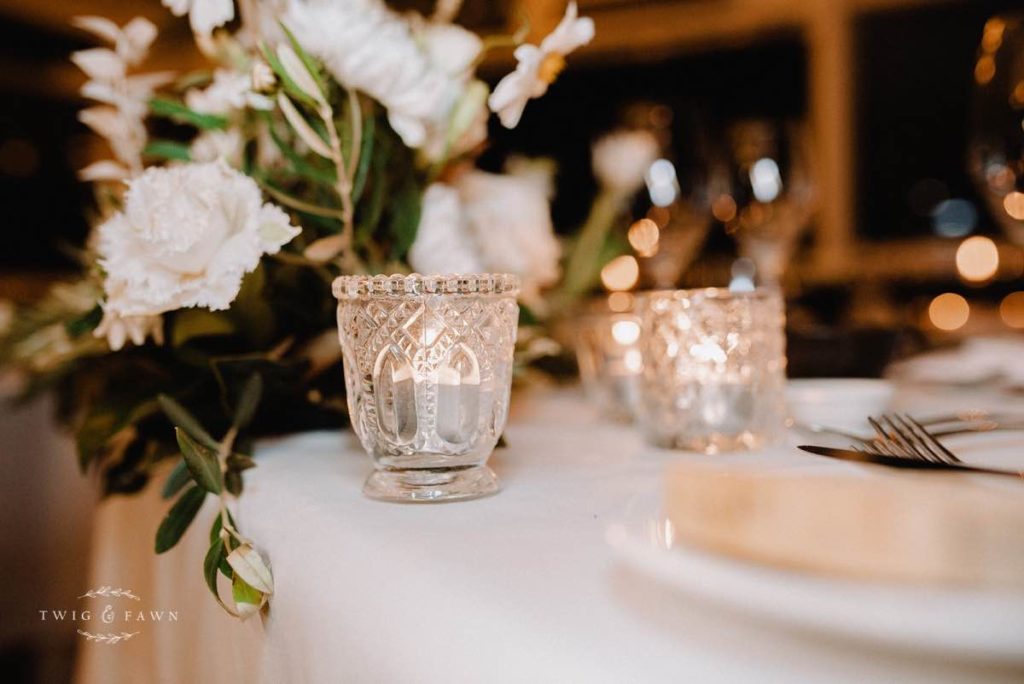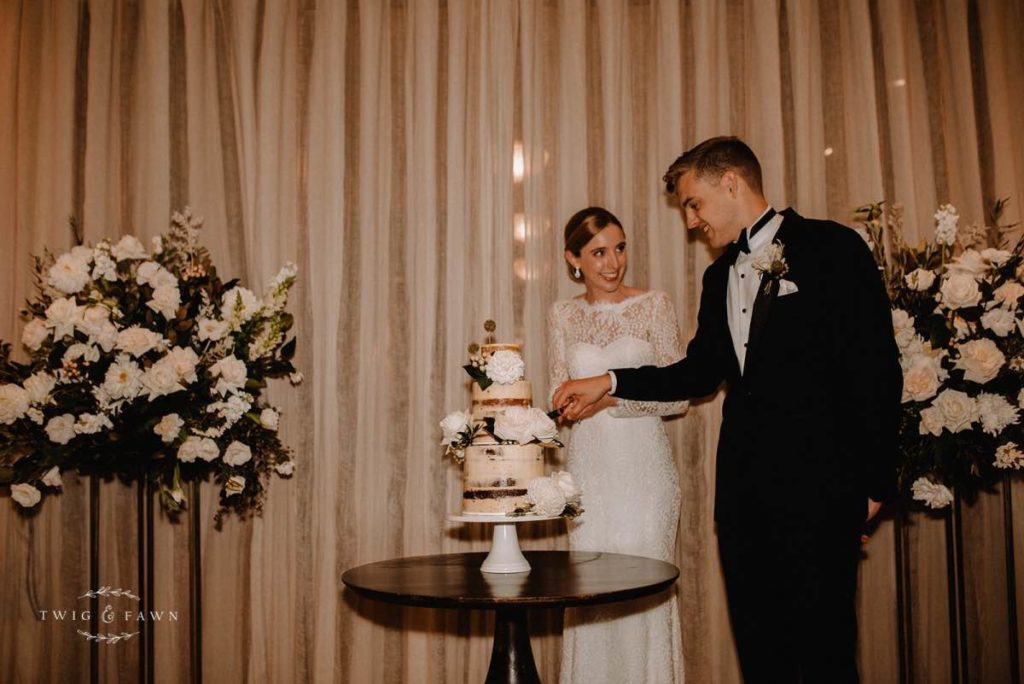 Sandi has such a personalised approach, and she makes you feel like you are her only client and that no request is too much trouble. Thank you Sandi for creating such exquisite floral arrangements, which helped to make our daughter's and son-in-laws wedding day so special.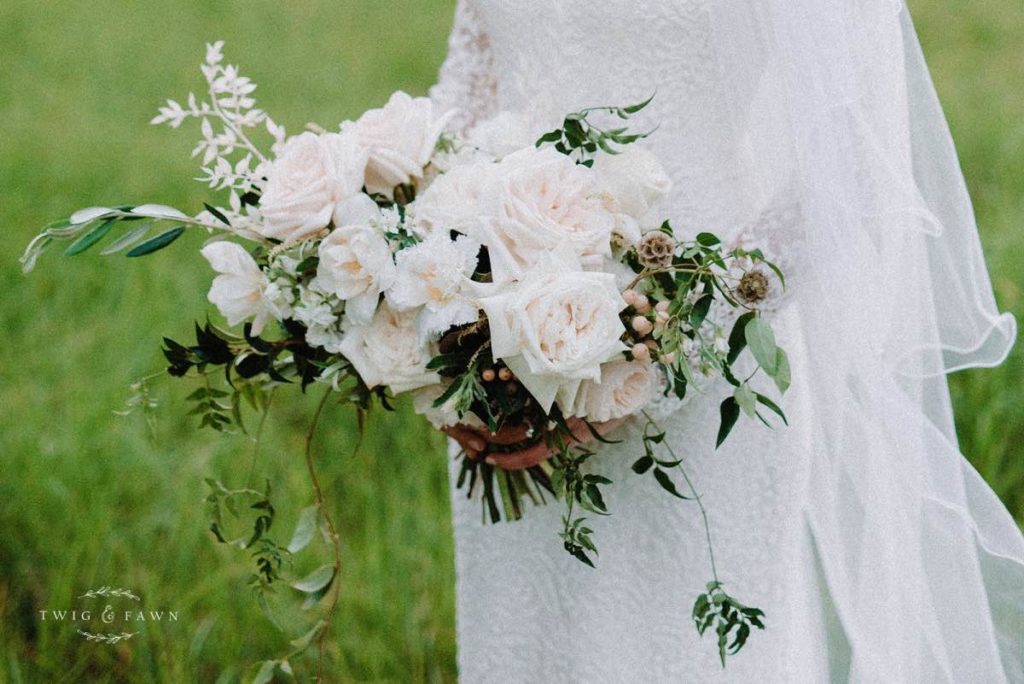 Photography TWIG AND FAWN | Reception Venue SPICERS CLOVELLY ESTATE | Ceremony LITTLE WHITE WEDDING CHAPEL
Willow Bud Wedding Florist created these wedding flowers and bridal bouquets. The wedding ceremony and reception designs were created specifically for this bride at this Sunshine Coast wedding venue, but this style could be created at many of our beautiful Sunshine Coast hinterland wedding venues in Maleny, Montville, Mapleton, Obi Obi, and Flaxton. This wedding styling and wedding florals would also match perfectly with venues and beaches in Noosa, Mooloolaba, Caloundra and private properties across the Sunshine Coast.