SUMMER SHOWCASE AT THE OLD DAIRY MALENY
OLD DAIRY MALENY
JANUARY 2020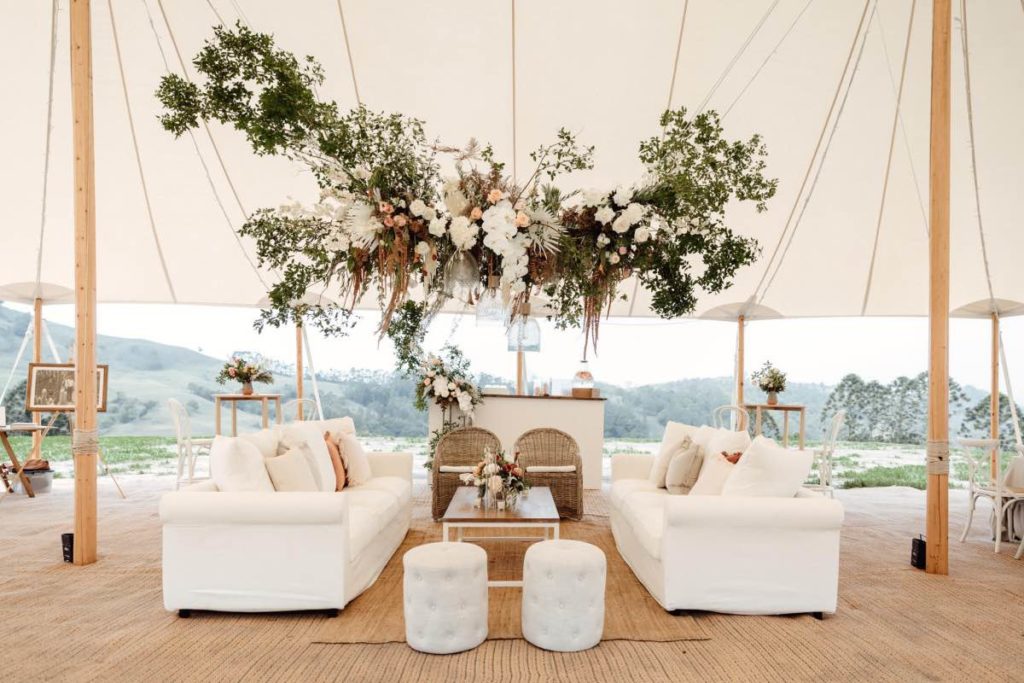 When we were asked to participate in the Hinterland Summer Showcase – AND get to work with our favourite vendors and suppliers – we said YES, YES, YES! We had such a great time at the Wedding Festival at Maleny that we knew it was going to be a great few days.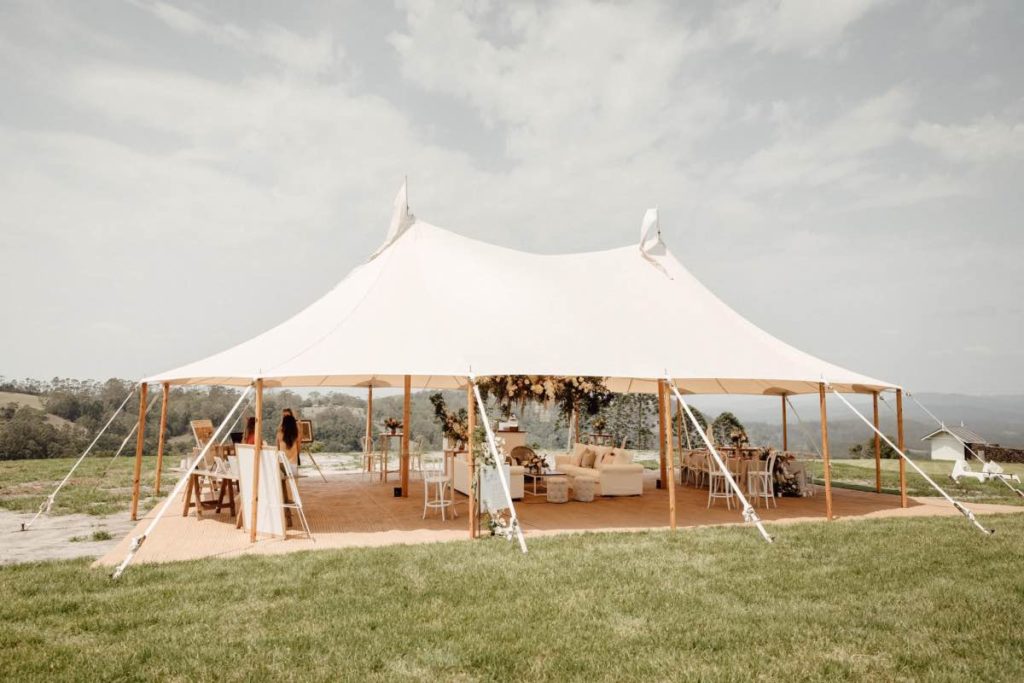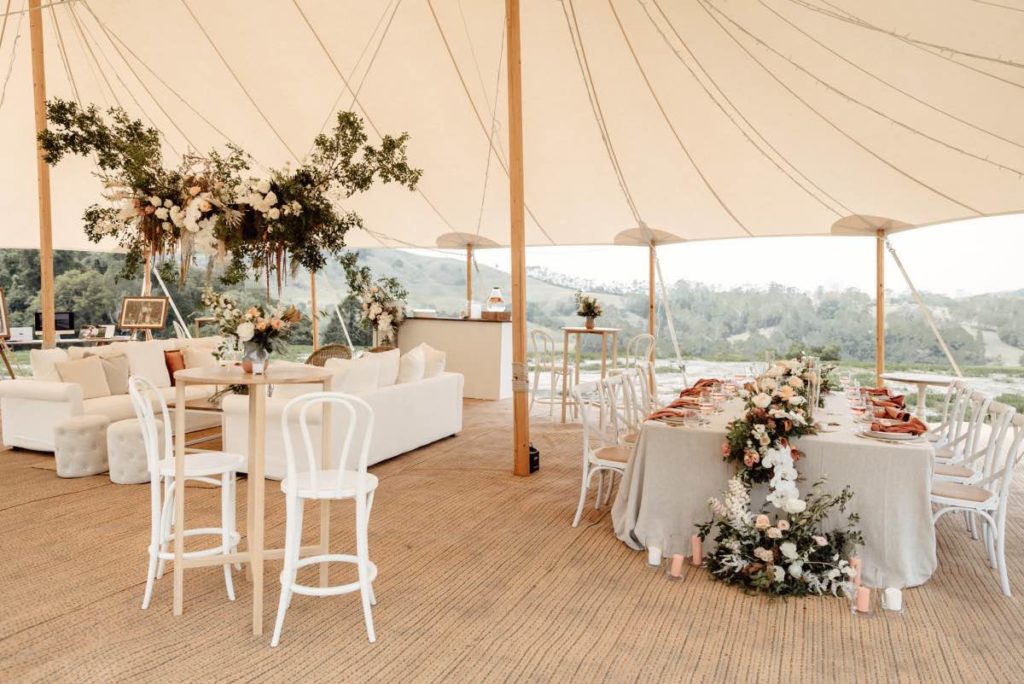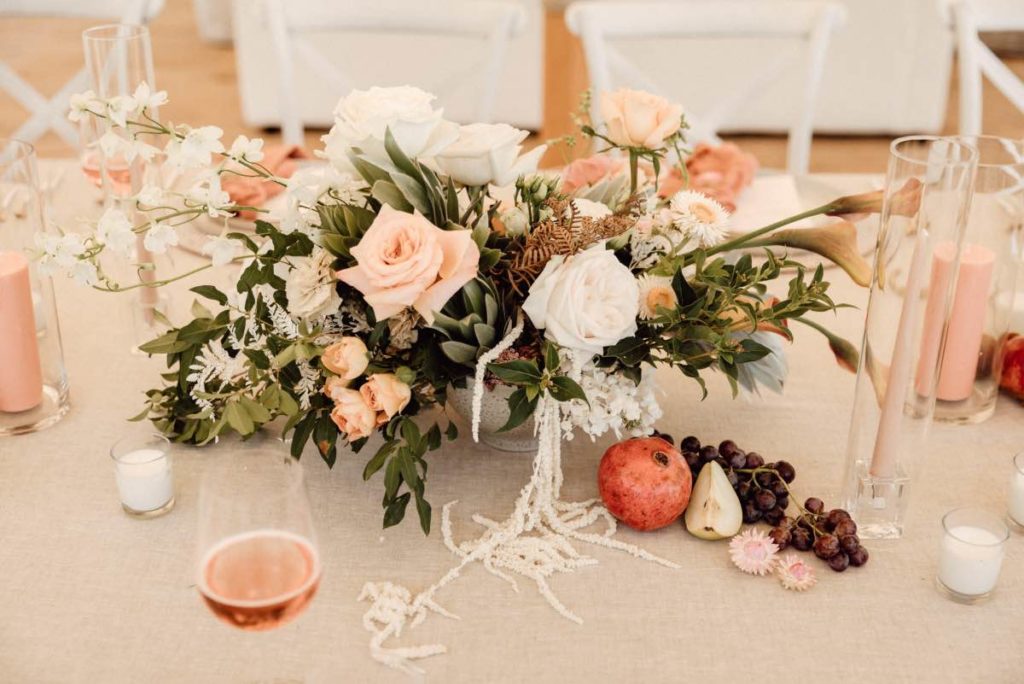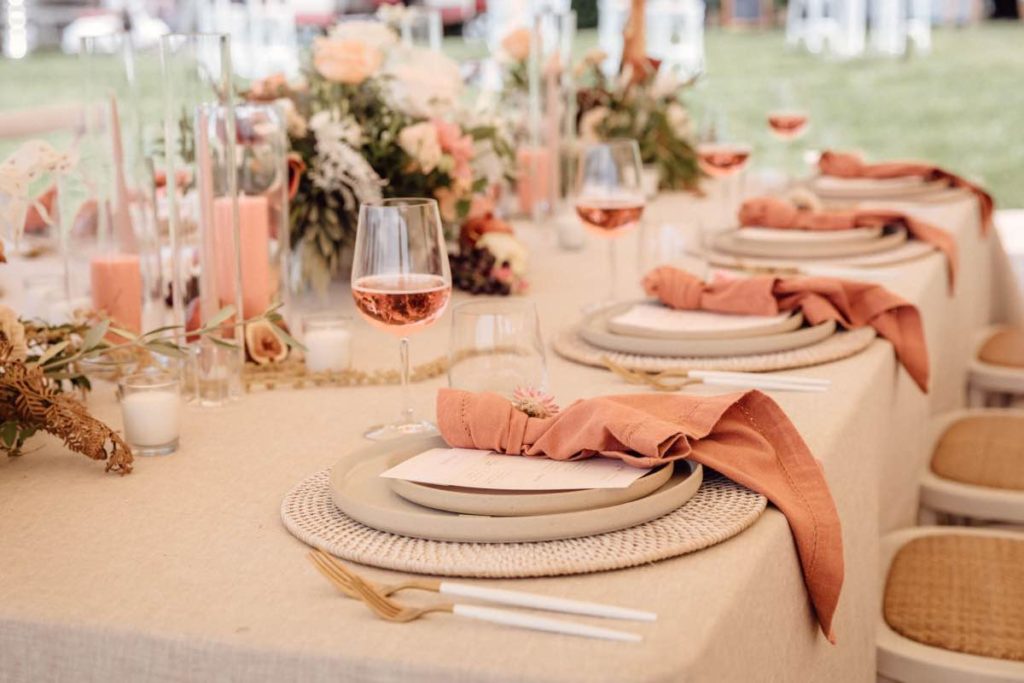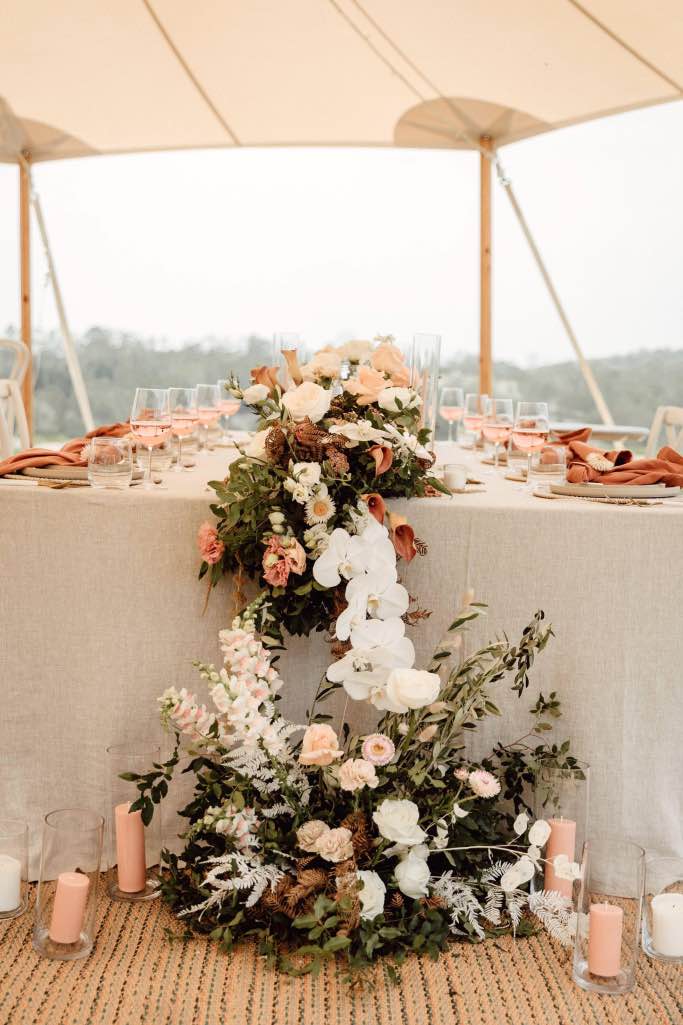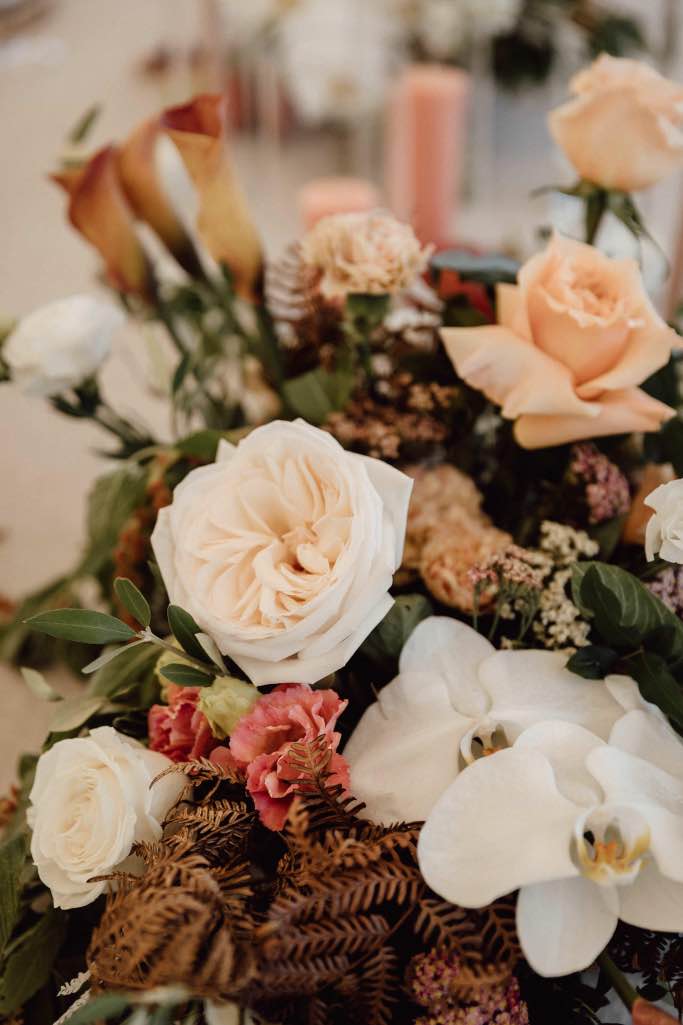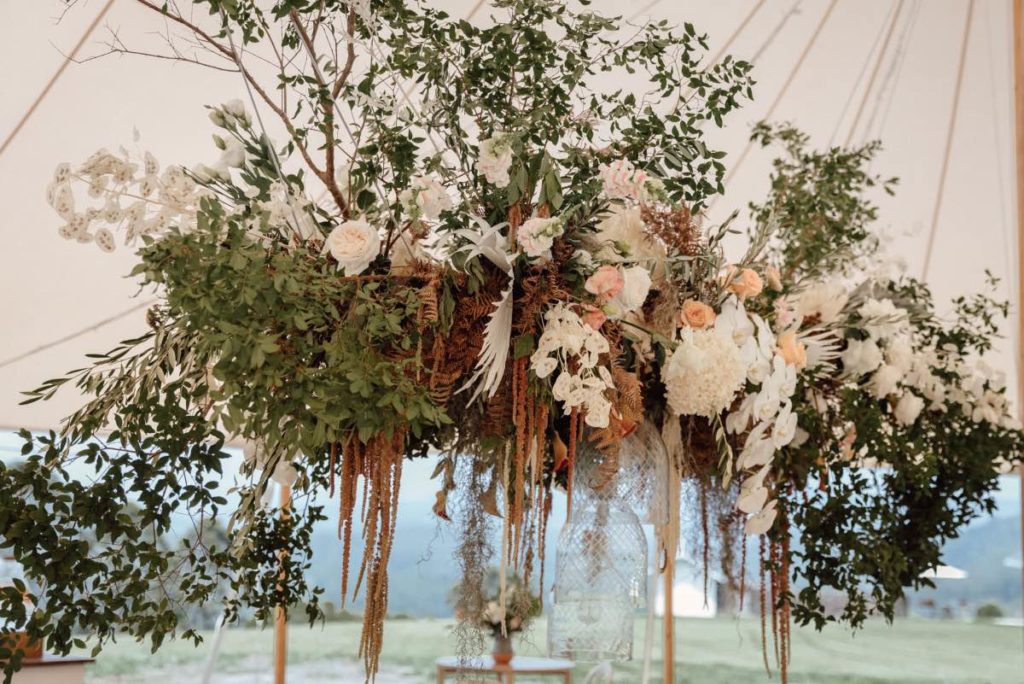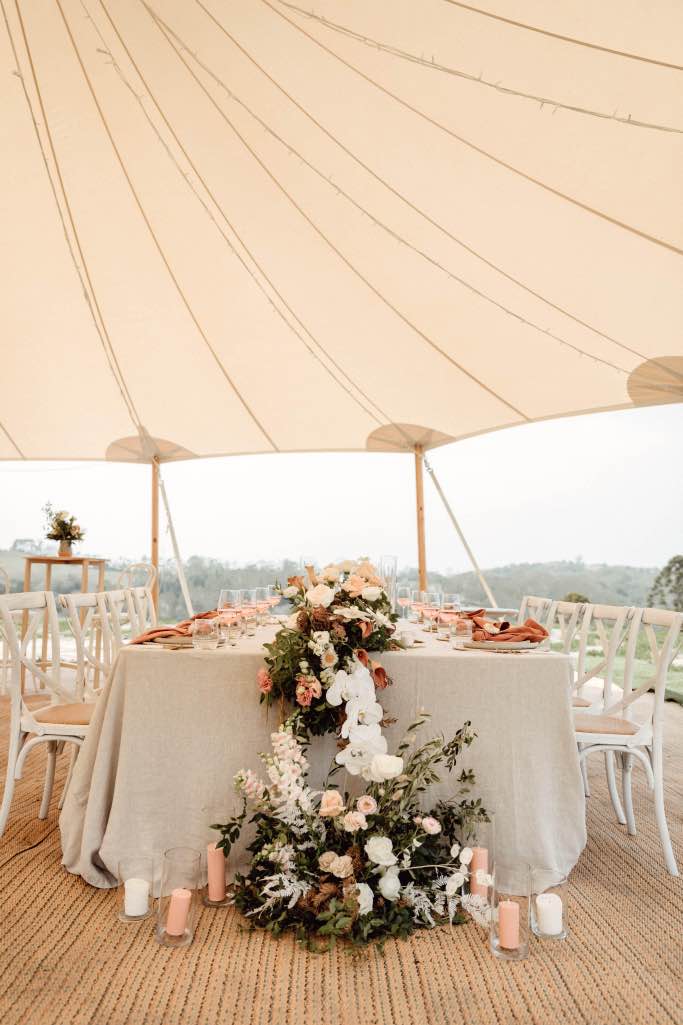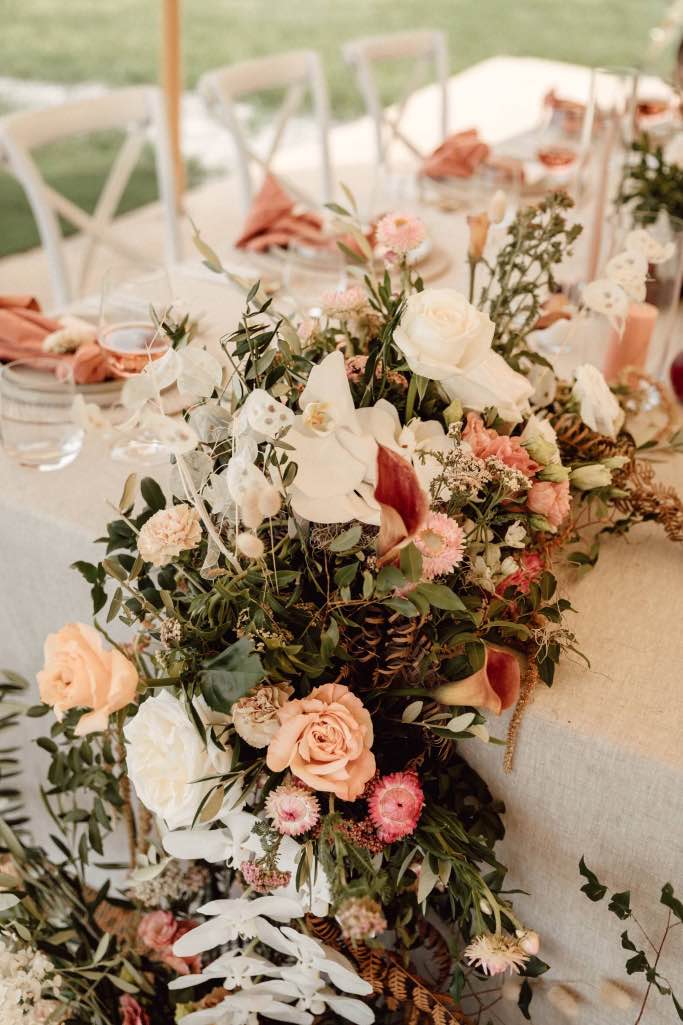 The Hinterland Summer Showcase is a must for couples looking to get married in the Sunshine Coast Hinterland – Its the only time that so many of the best venues open their doors, allow you to tour at your own pace and talk to a myriad of suppliers and vendors to have created some stunning designs and options to suit that venue. It may be the only time that you can view venues like The Old Dairy, Maleny Manor, Little White Church, Flaxton Gardens and Montvale on Montville – there are also several open houses coordinated on the day for accommodation.
Held over two days, venues and industry suppliers will welcome beautiful couples and families looking to find that perfect wedding venue and all the exquisite extras that go into making your perfect day. Several of the venues also continue into the night on the Saturday so you can see how the venue comes to life after dark.
more info so you can be prepare for next year  https://visitsunshinecoasthinterland.com.au/events/summer-showcase-2020/
We loved being part of the Old Dairy Crew – The Dairy had several zones with different vendors in each zone. We were located in the Sperry Tent by Sperry Tents Sunshine Coast situated on the lawns looking down to the valley. We created a floral extravaganza with stylist extraordinare Simply Style Co. and sharing our zone with the amazing Zoe Clark Cakes, super woman and creator of these amazing images from the day Shae Estella.
The whole Old Dairy Crew across all zones were:
Angela Cannavo photography
Bluebird Invitations
Deluxe Kombi Service
Empire Art Photography
Evalyn Parsons
Fuse Pyrotechnics
Joseph Bertossi Videography & Photography
Lisa Brereton Celebrant
LoveDubs Kombi Hire
Maple Weddings and Events
Married By Luke
Matt Rowe Photography

Nyssa Ray Musician (Saturday only)

Paddington Weddings
Penfolds Catering
Poppy Lane Flowers by Design
Shae Estella Photography
Sian Howard Makeup
Simply Style Co
Sunshine Coast Vintage Photo Booths
Stellar Hire
Suncoast Transfers
Tipi Luxe
Willow Bud
Your Story Celebrant
Zoe Clark Cakes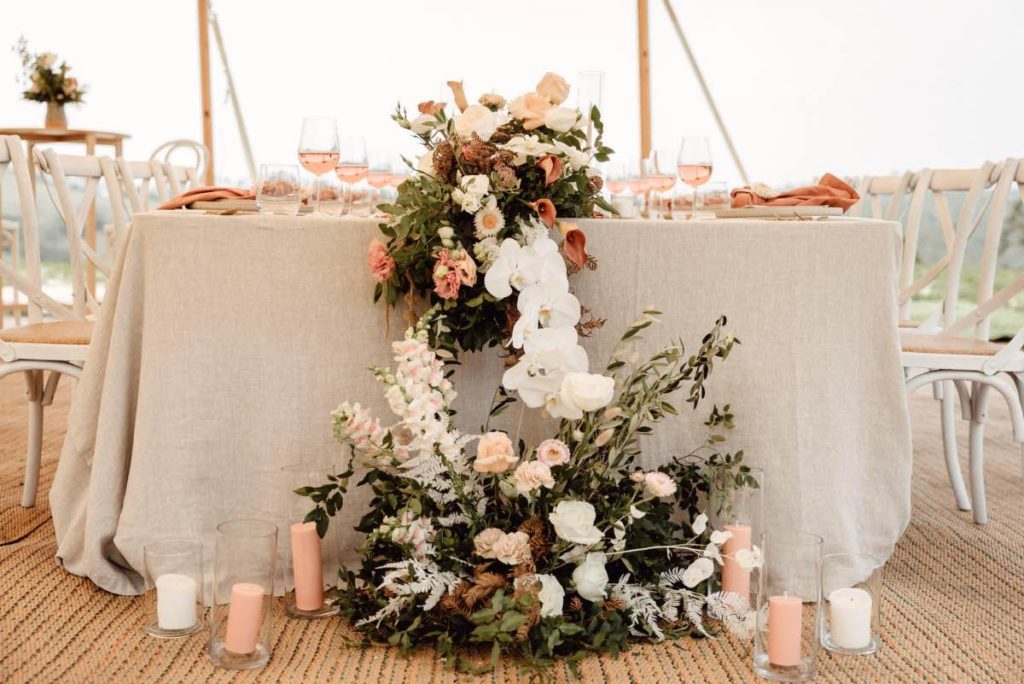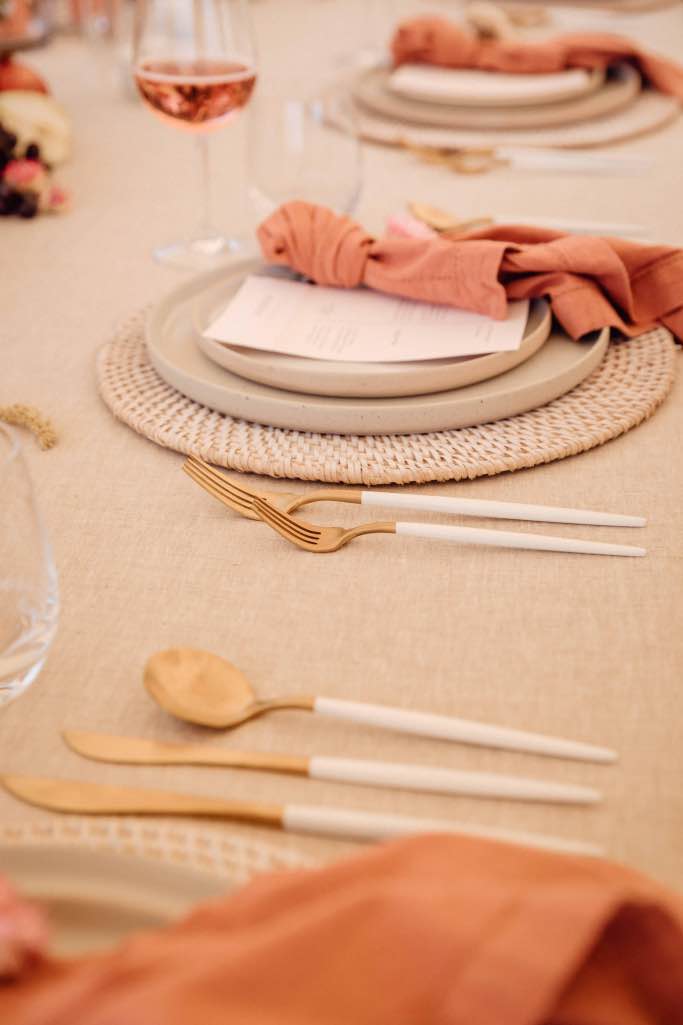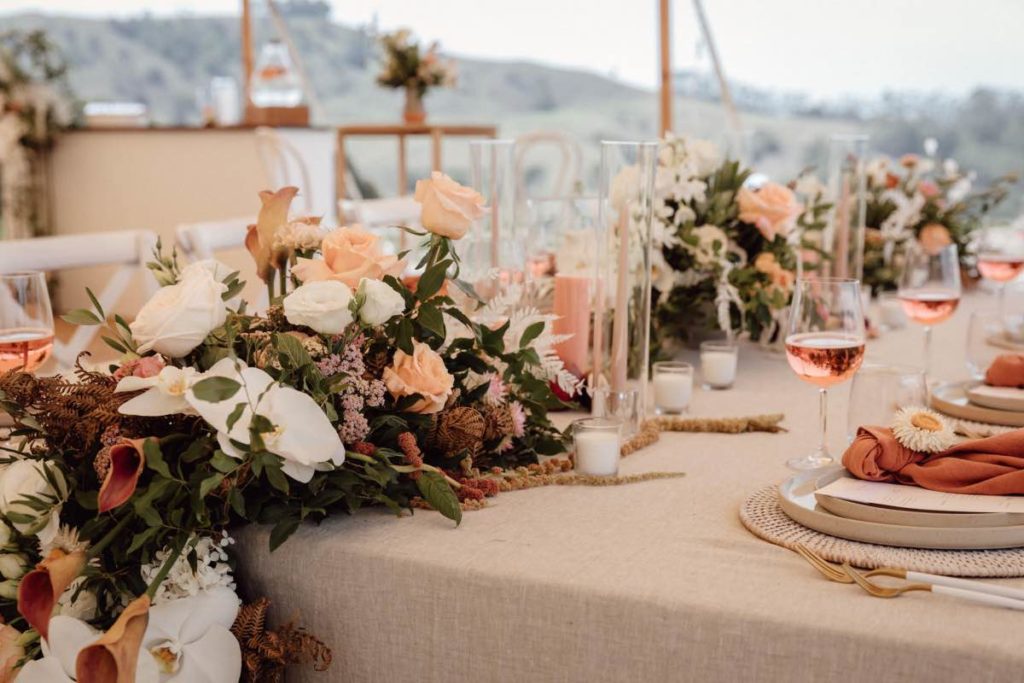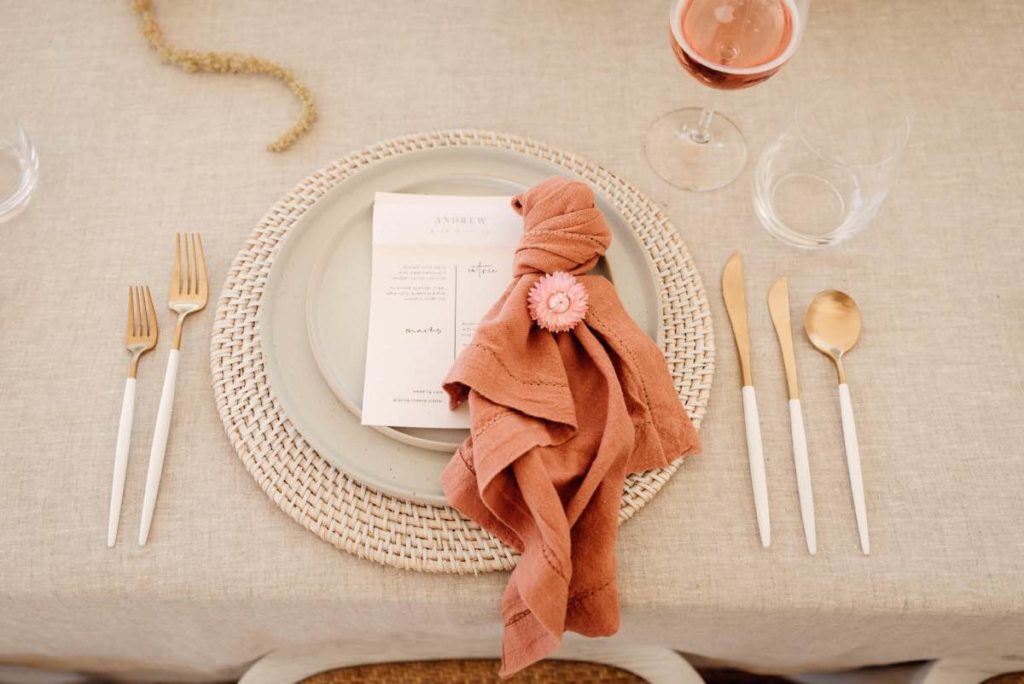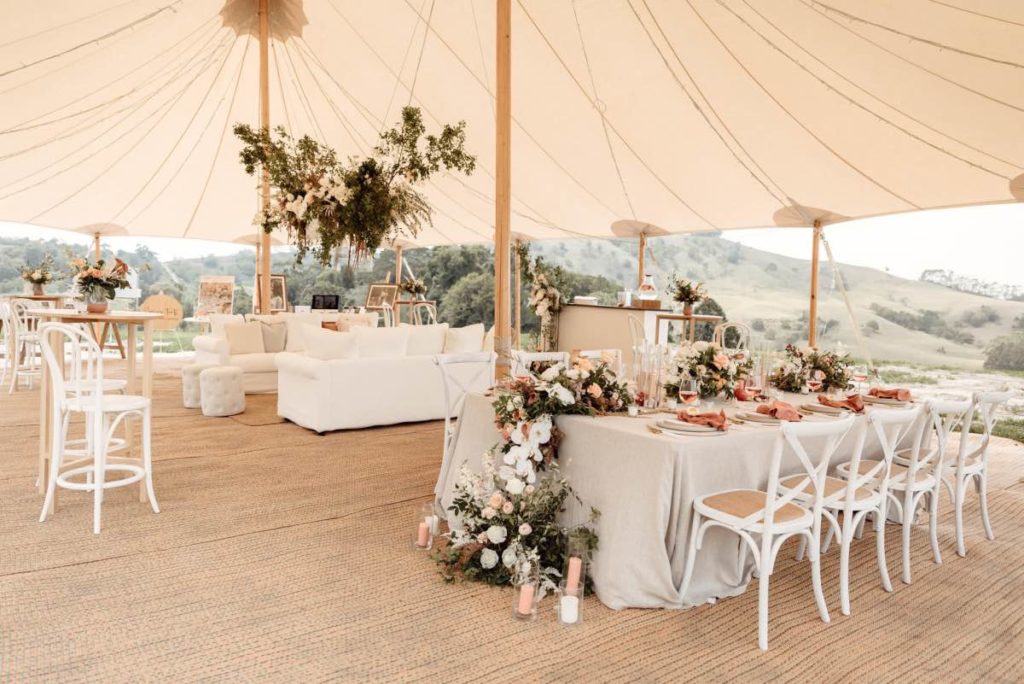 SO what floral loveliness did we create?
We focused on a stunning hanging design using the space between the posts of the Sperry Tent, with a neutral and soft colour palette – taking advantage of greens, natural toned and preserved florals mixed beautifully with Simply Sytle Co.'s textured glass pendants. The floral elements where whites, softest of blushes and peach/nude and apricot tones, which paired perfectly with the gold, natural and terracotta styling elements. As the area the hanging installation was above was a lounge we could have it hanging at a dramatic lower height so you could really get a sense of the designs airy open design.
Another area that we concentrated on, was a lush table setting of a large foam free bowl arrangement flowing down onto the table and amongst the groupings of candles with some textural fruit additions for colour and texture. We then created an floral waterfall off the ends of the table which flowed onto the floor and from the floor upwards, this is a great option if you have platters or minimal room for florals  in the centre of your tables.
We designed a sweeping bar arrangement that flowed across the bar and down onto our brushed gold stand, we also had a sister design to this one created at the entrance to the tent with the signage and florals attached to our brushed gold stand.
We also placed a few smaller arrangements around the tent on high bars and lounge areas, we used our grey and terracotta toned vessels to really tie the design together.
Thank you to all our lovely couples that visited and came for a chat and the sperry team and everyone at the Old Dairy. It really was a great weekend.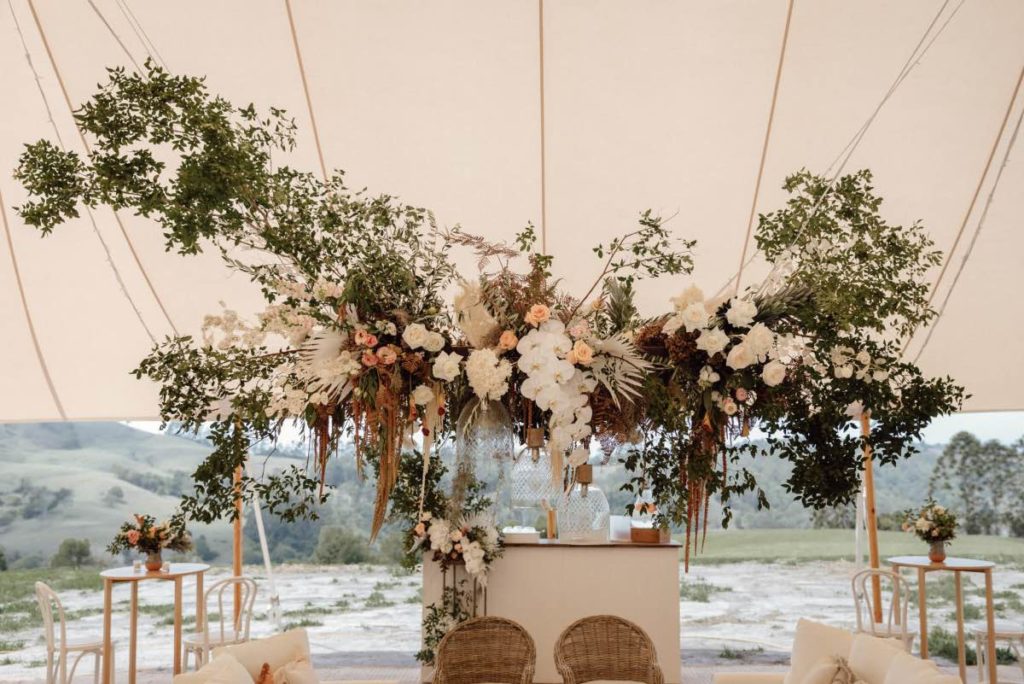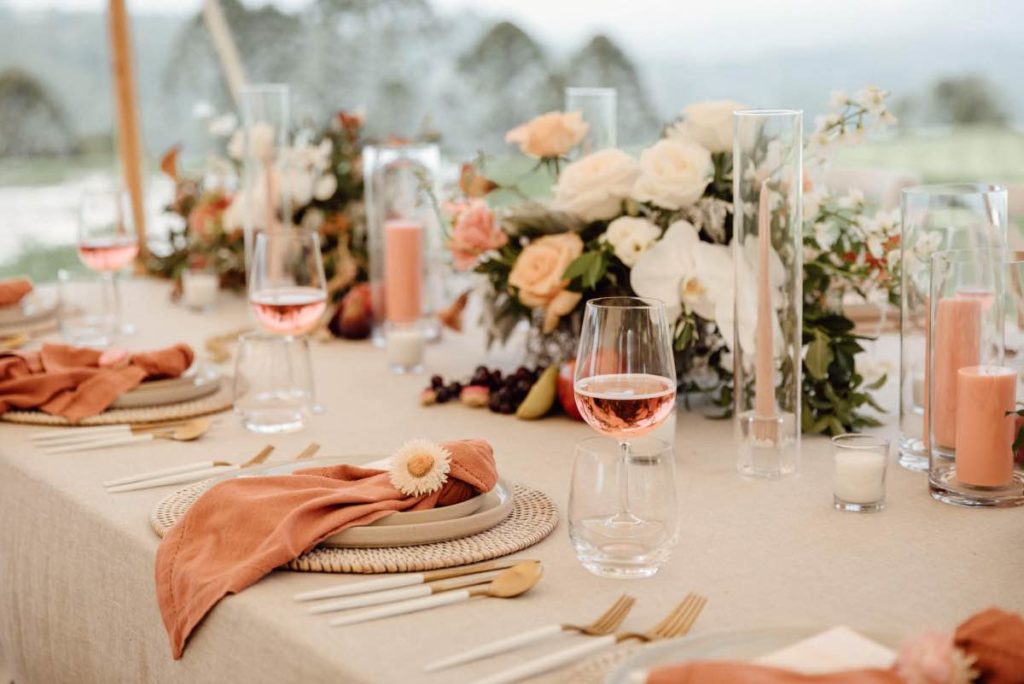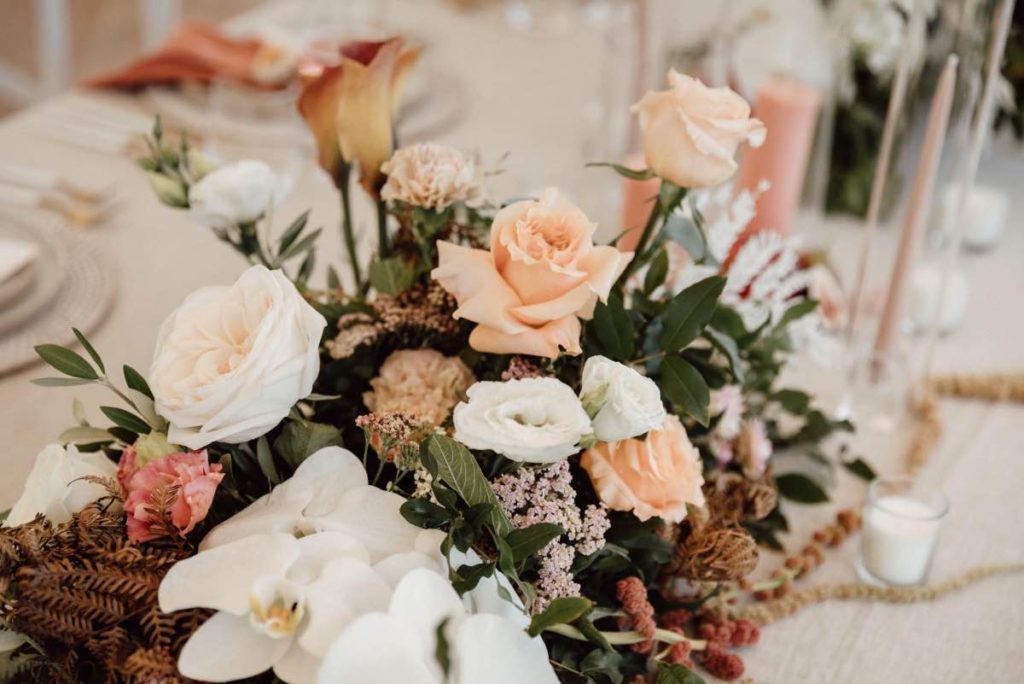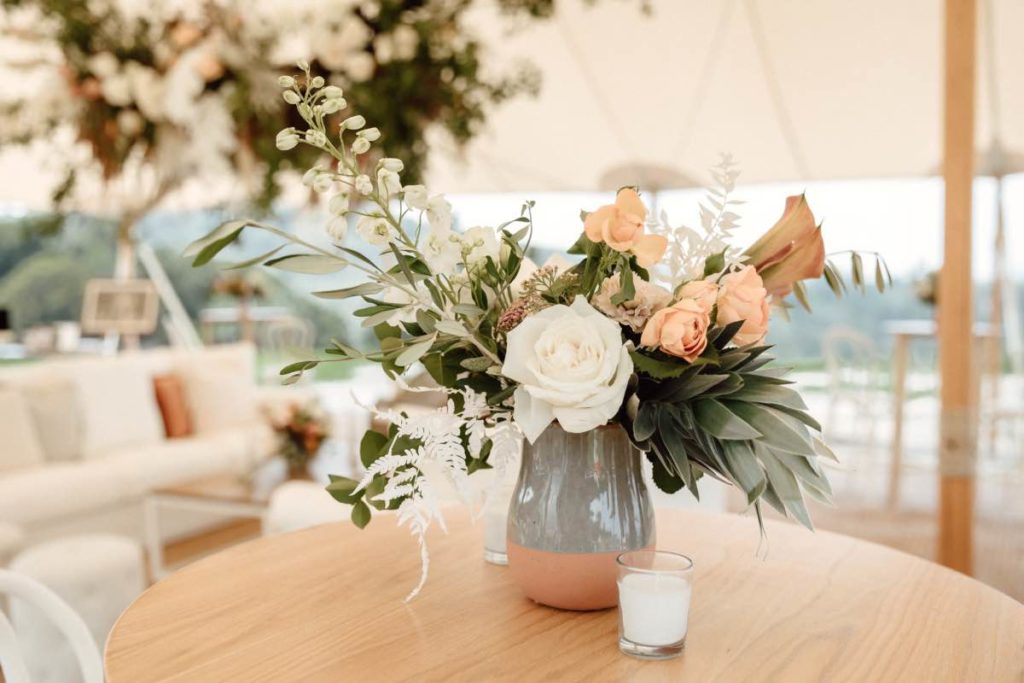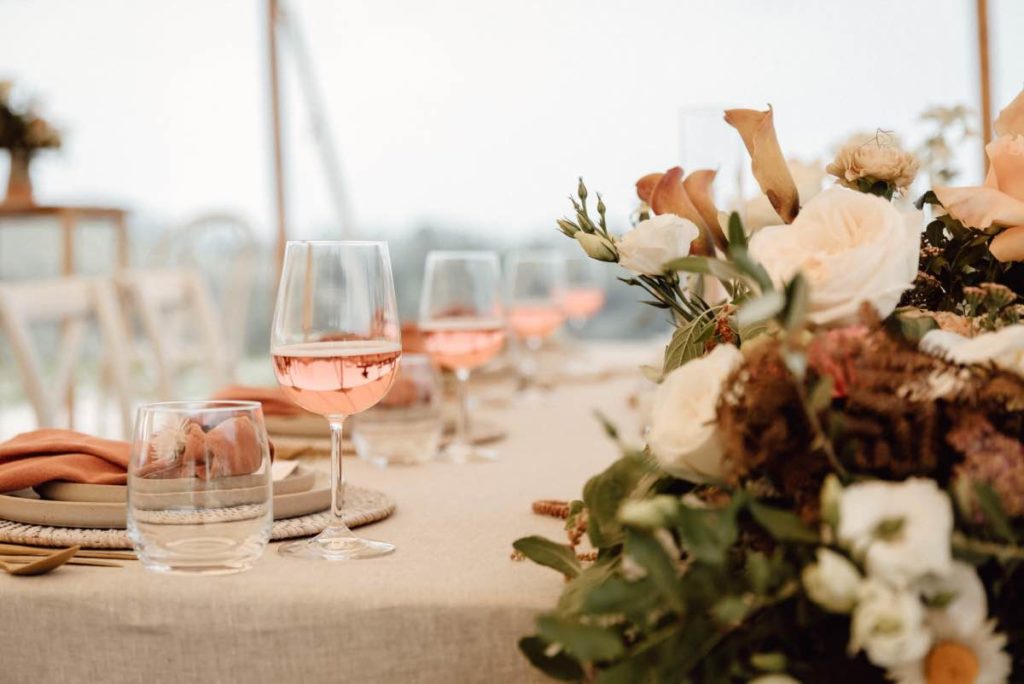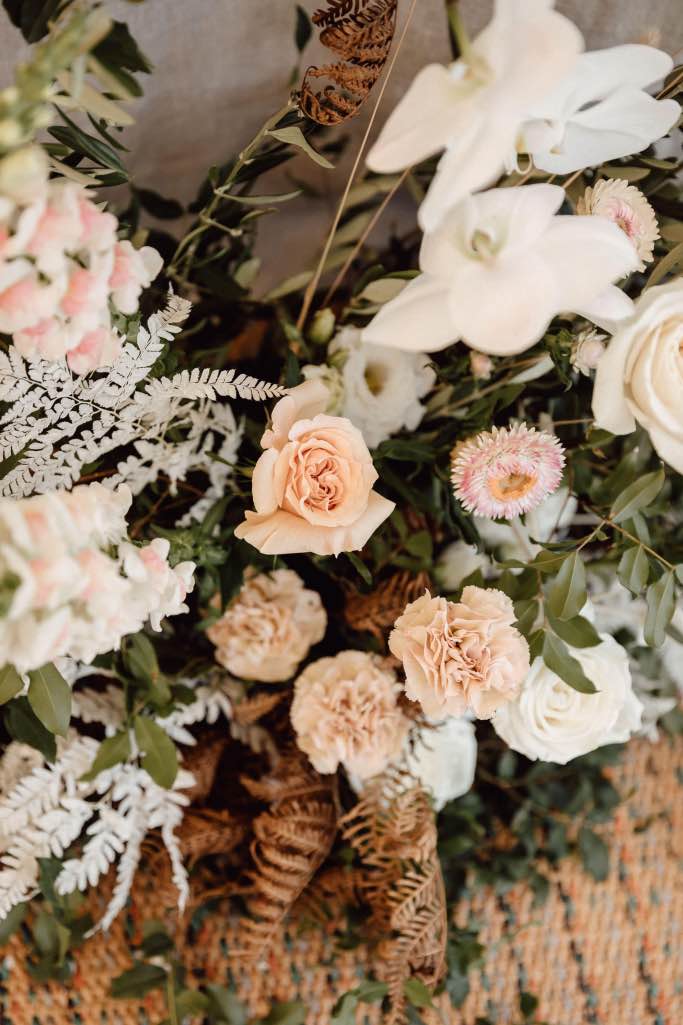 Date JANUARY 2020 | Venue OLD DAIRY MALENY | Tent SPERRY TENTS SUNSHINE COAST | Photography SHAE ESTELLA | Styling SIMPLY STYLE CO.