SUMMER SHOWCASE, OLD DAIRY MALENY
OLD DAIRY MALENY
SHAE ESTELLA PHOTOGRAPHY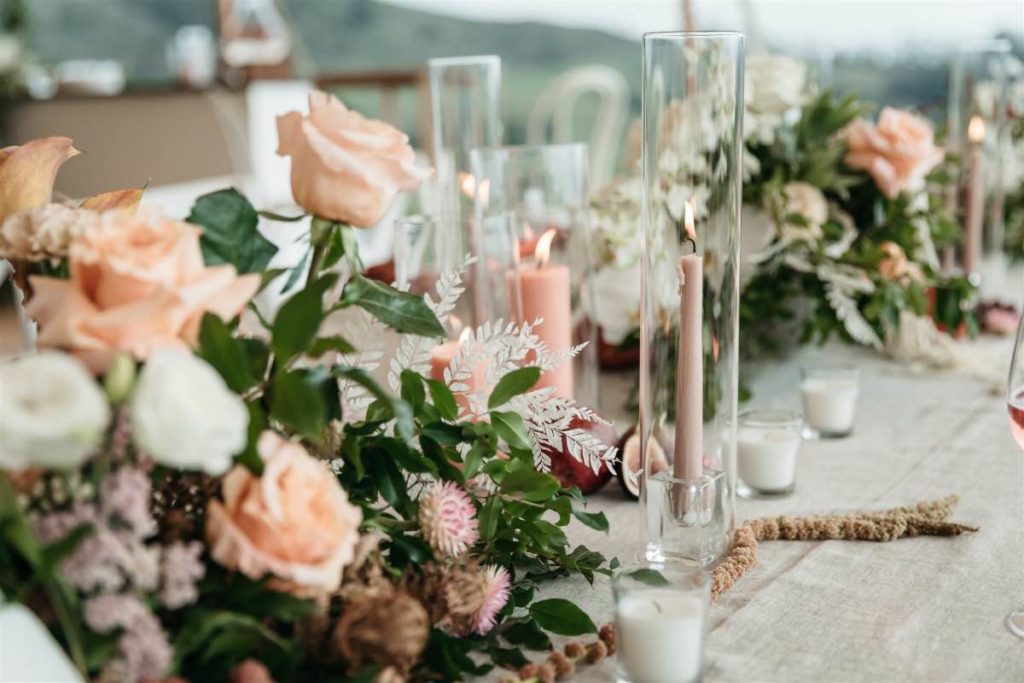 THE  SUMMER SHOWCASE WAS AN AMAZING EVENT TO BE PART OF.
We got to work with some of our favourite vendors to create a soft timeless design for our space and Shae captured the day perfectly. It was a day full of fun and relaxed vibes – just the way we like it!
Our fresh summery palette of whites, blushes, nudes, pink and terracotta tones paired perfectly with the Simply Style Co's styling elements and natural tones of the sperry tent.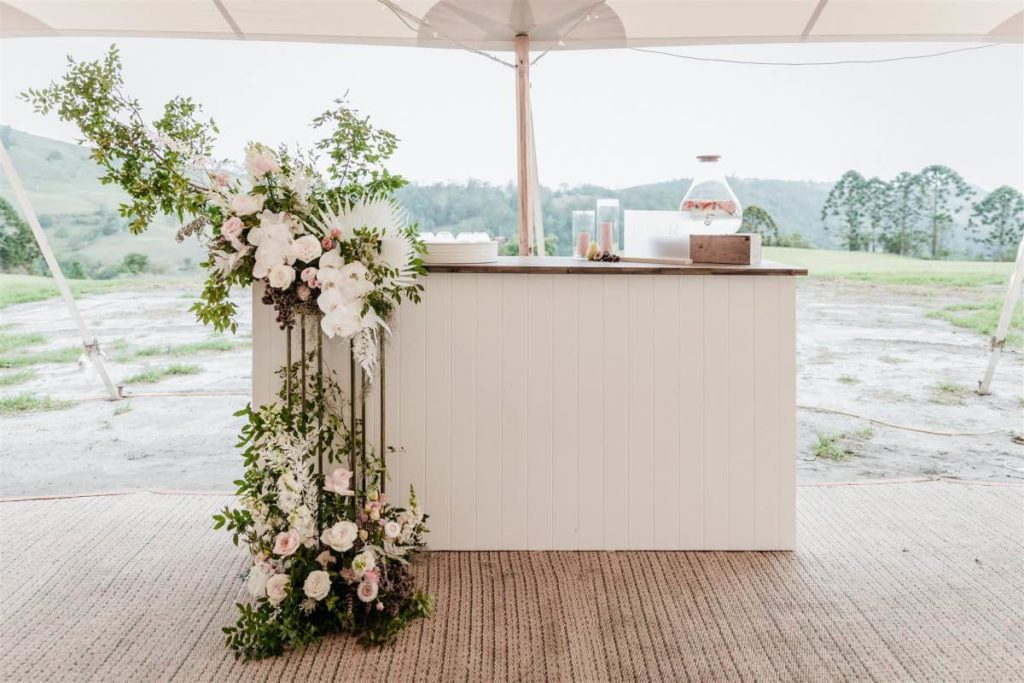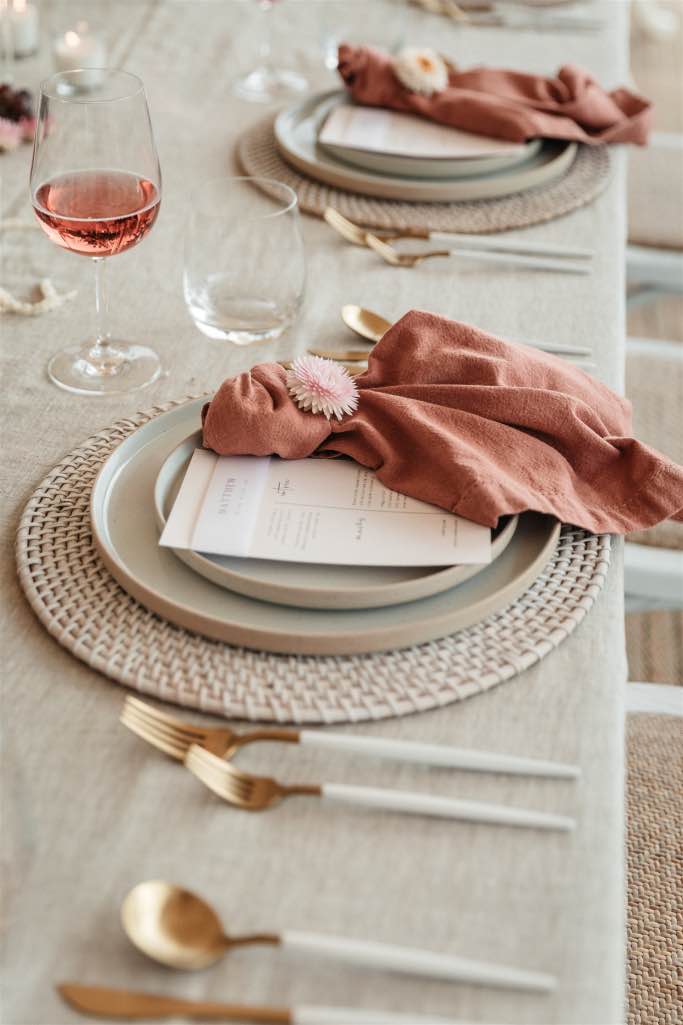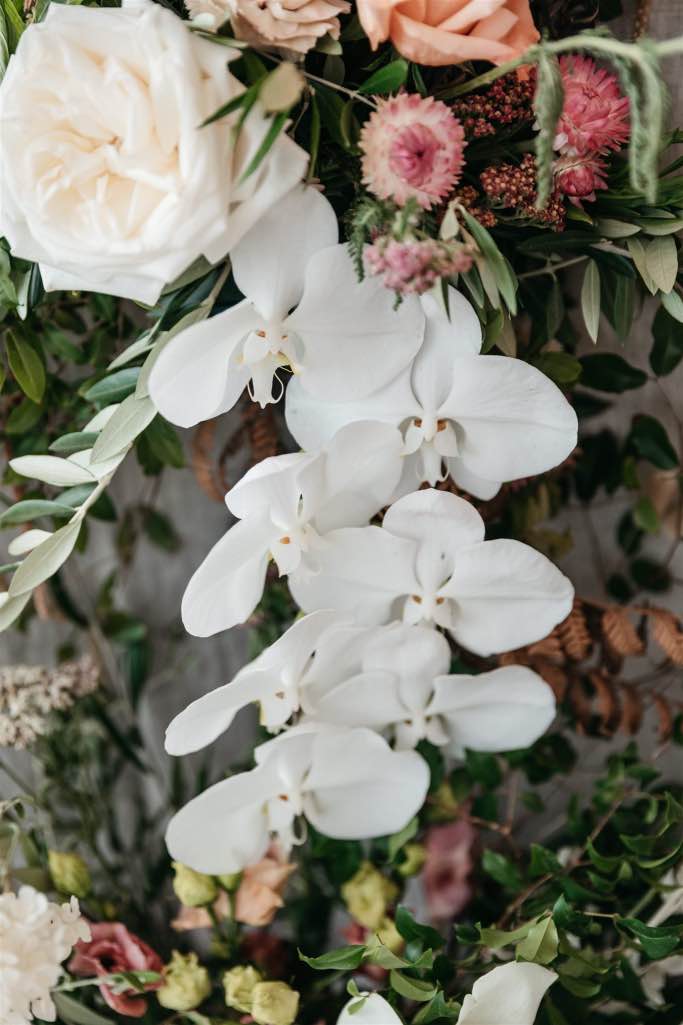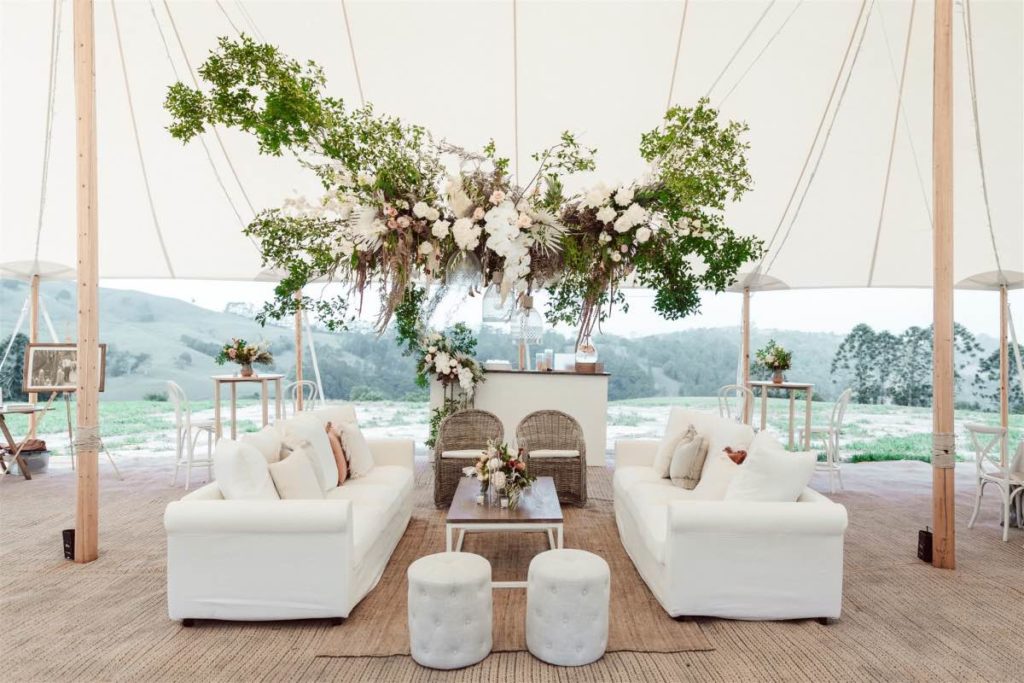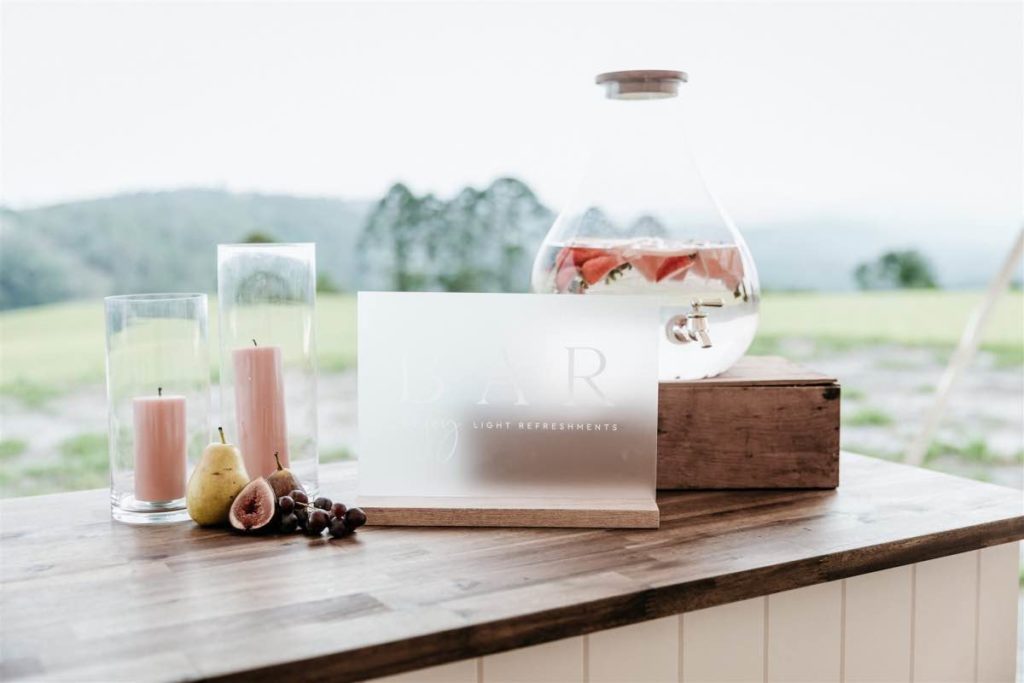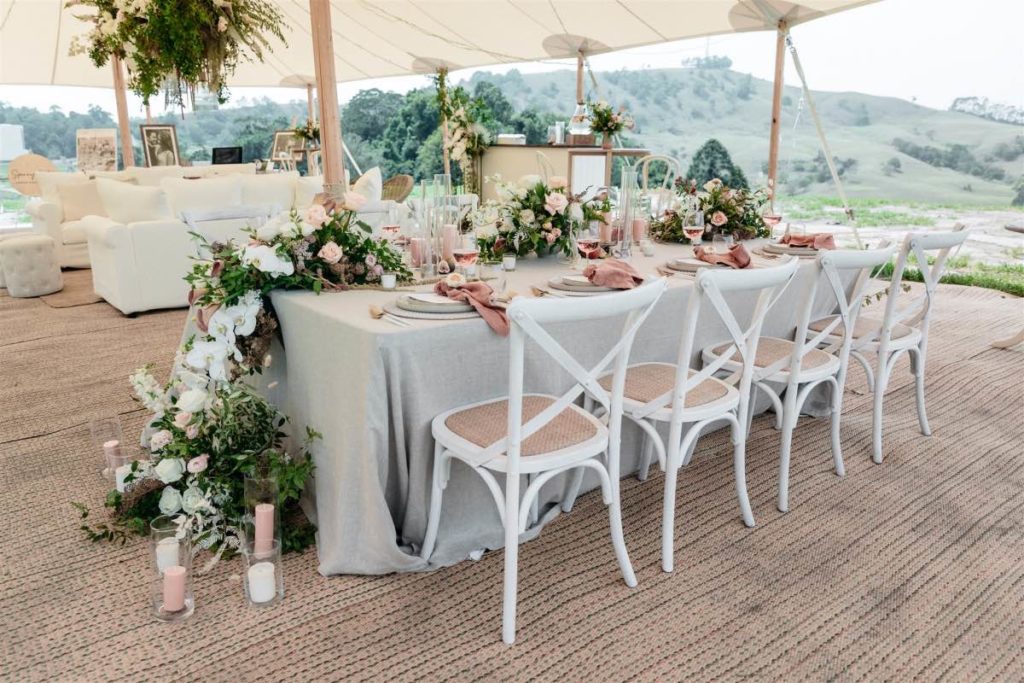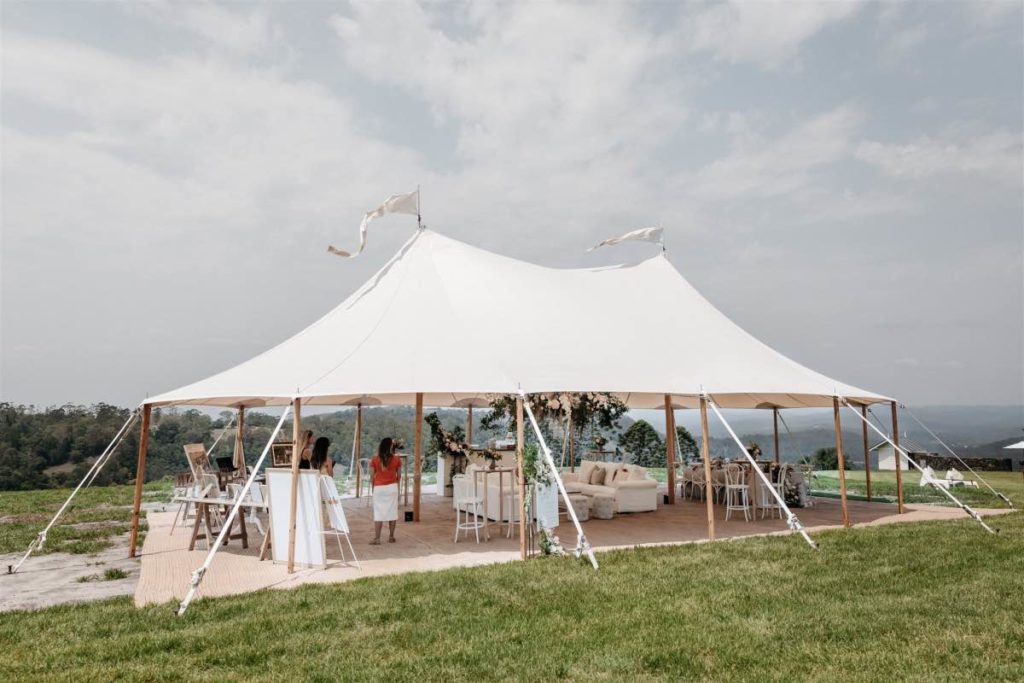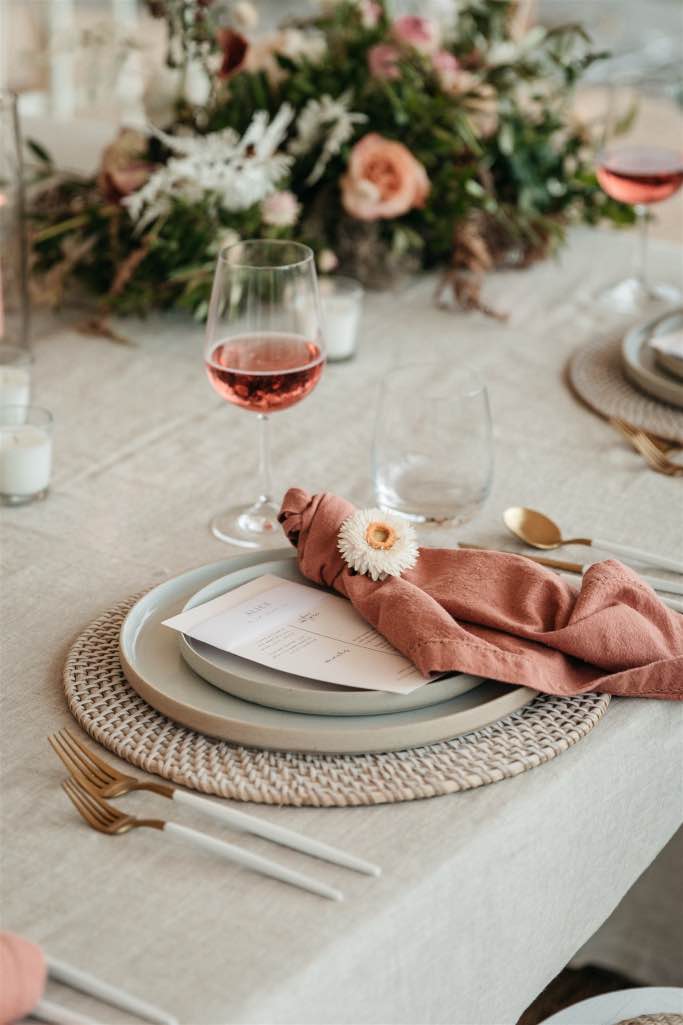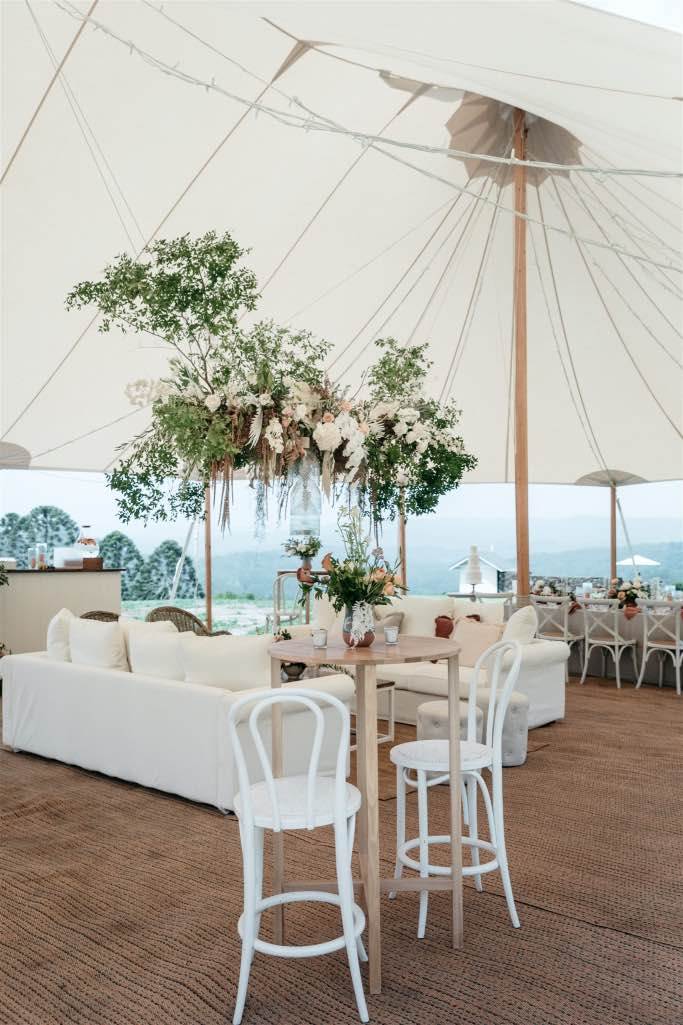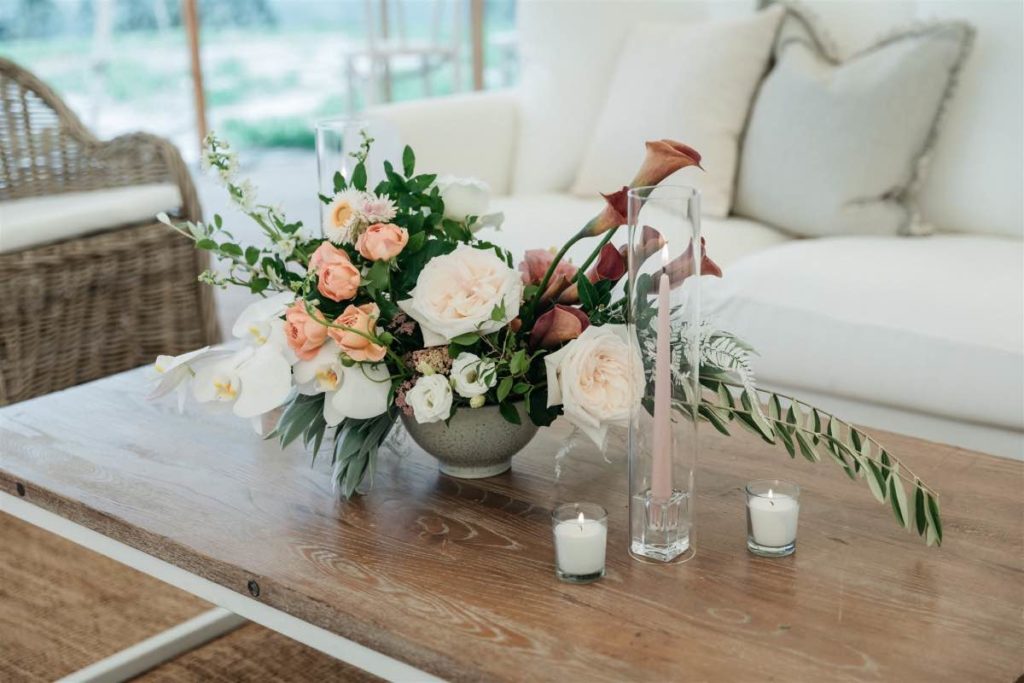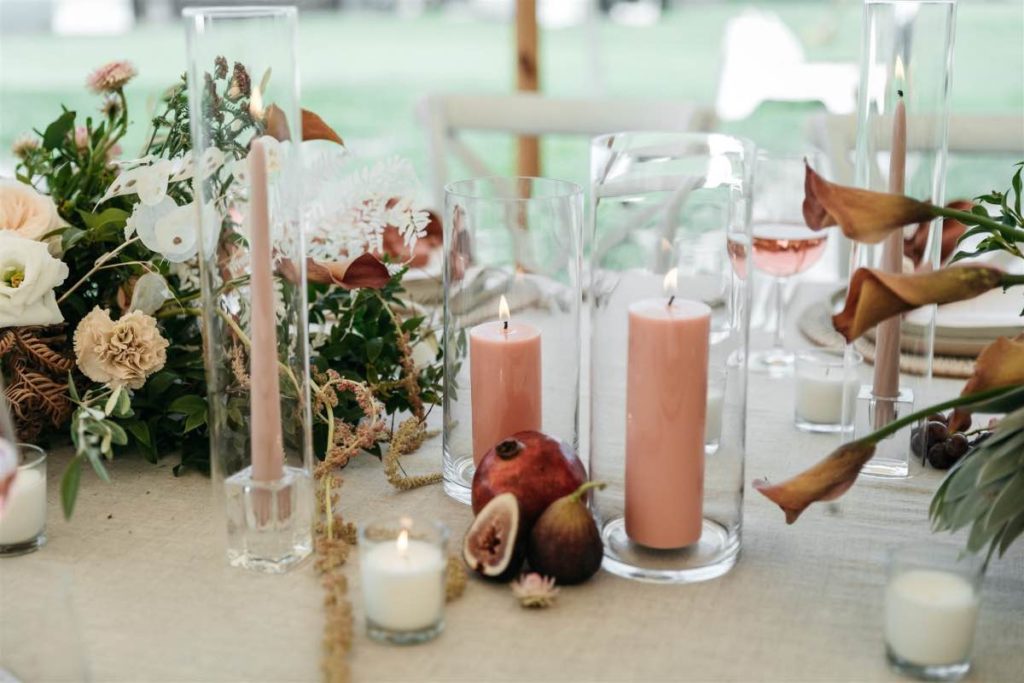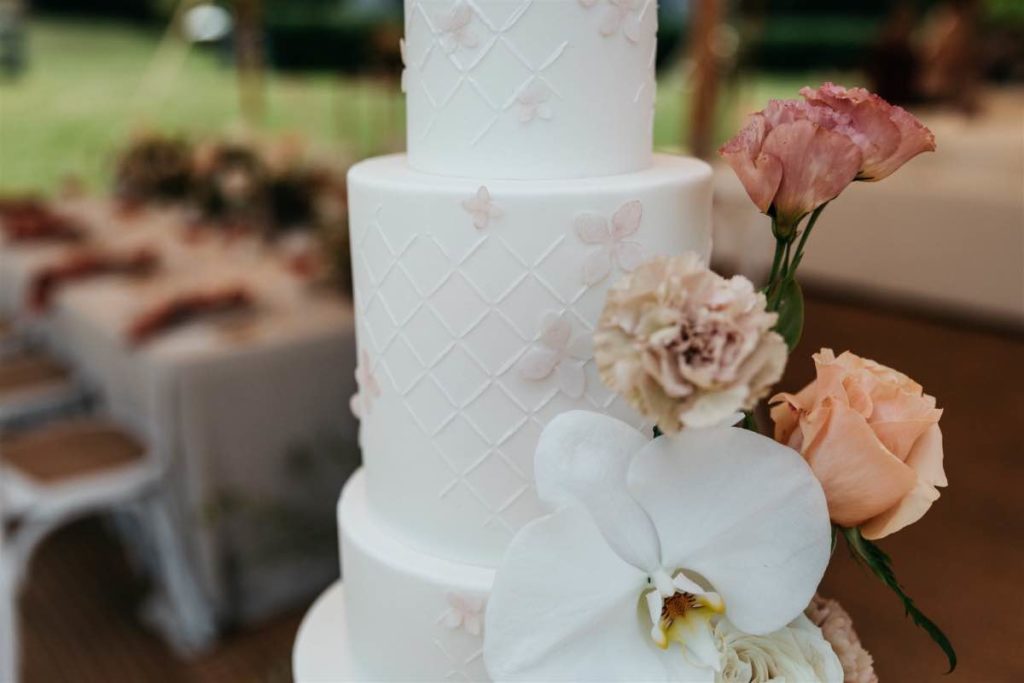 We focused on a stunning hanging design using the space between the posts of the Sperry Tent, with a neutral and soft colour palette – taking advantage of greens, natural toned and preserved florals mixed beautifully with Simply Sytle Co.'s textured glass pendants. The floral elements where whites, softest of blushes and peach/nude and apricot tones, which paired perfectly with the gold, natural and terracotta styling elements. As the area the hanging installation was above was a lounge we could have it hanging at a dramatic lower height so you could really get a sense of the designs airy open design.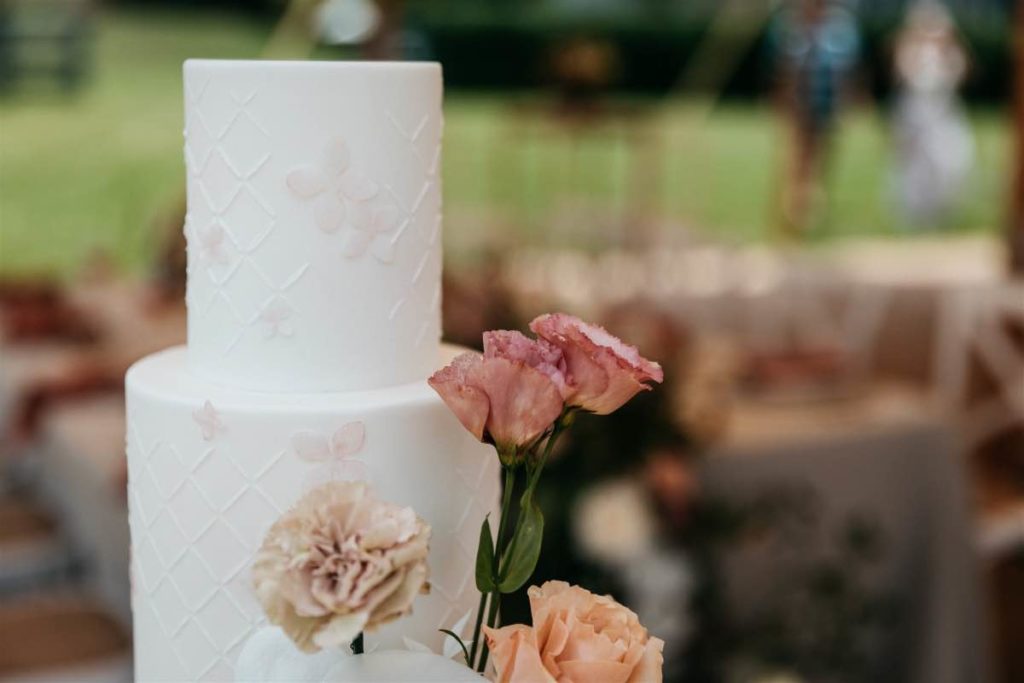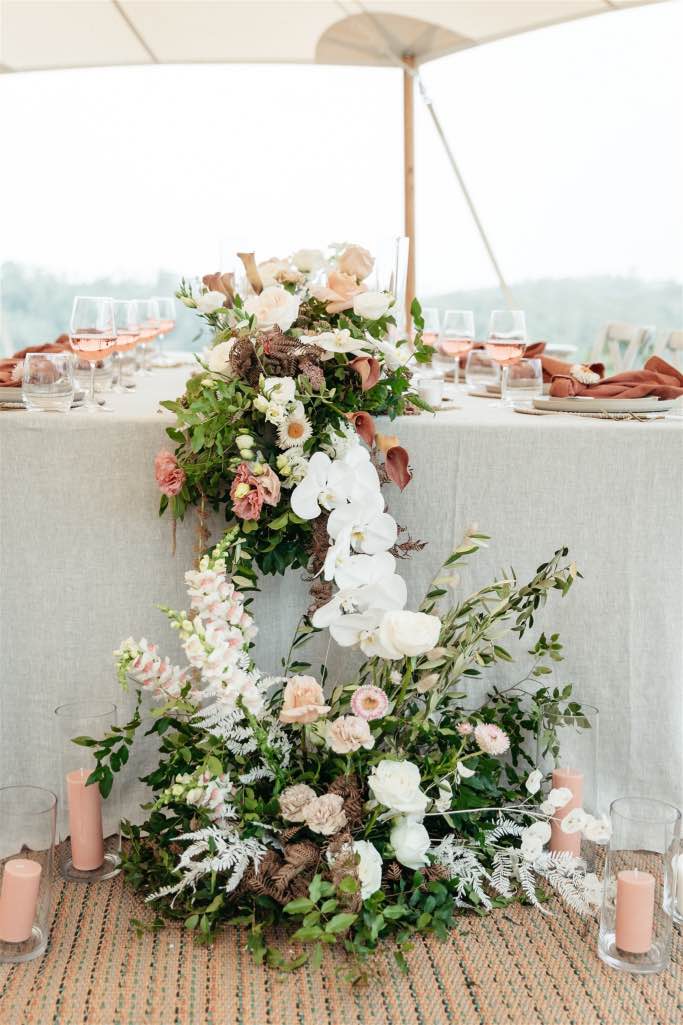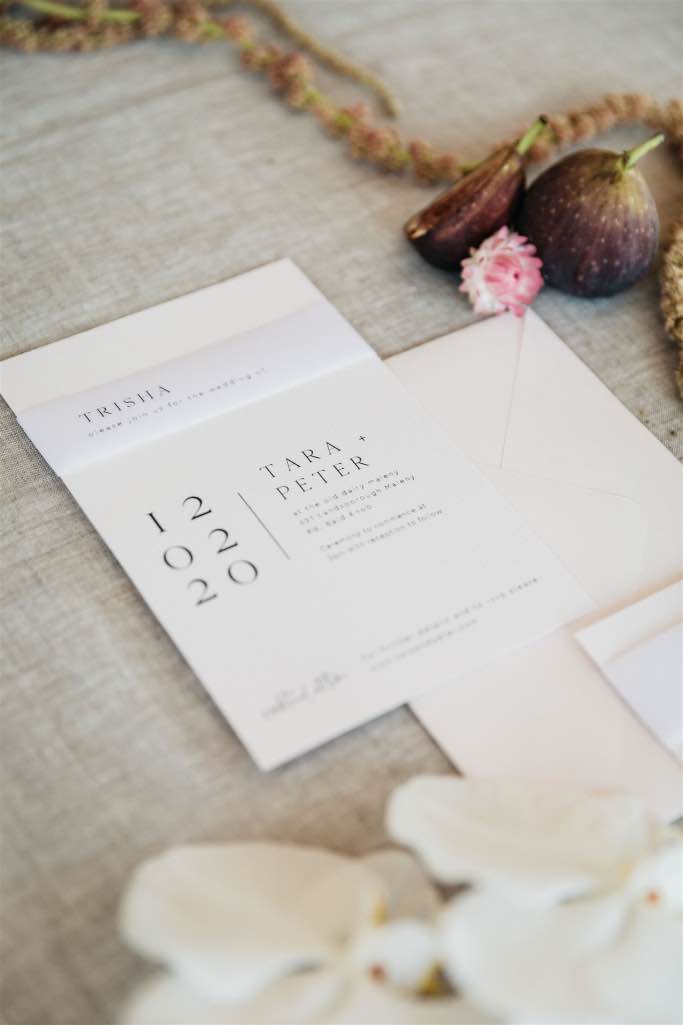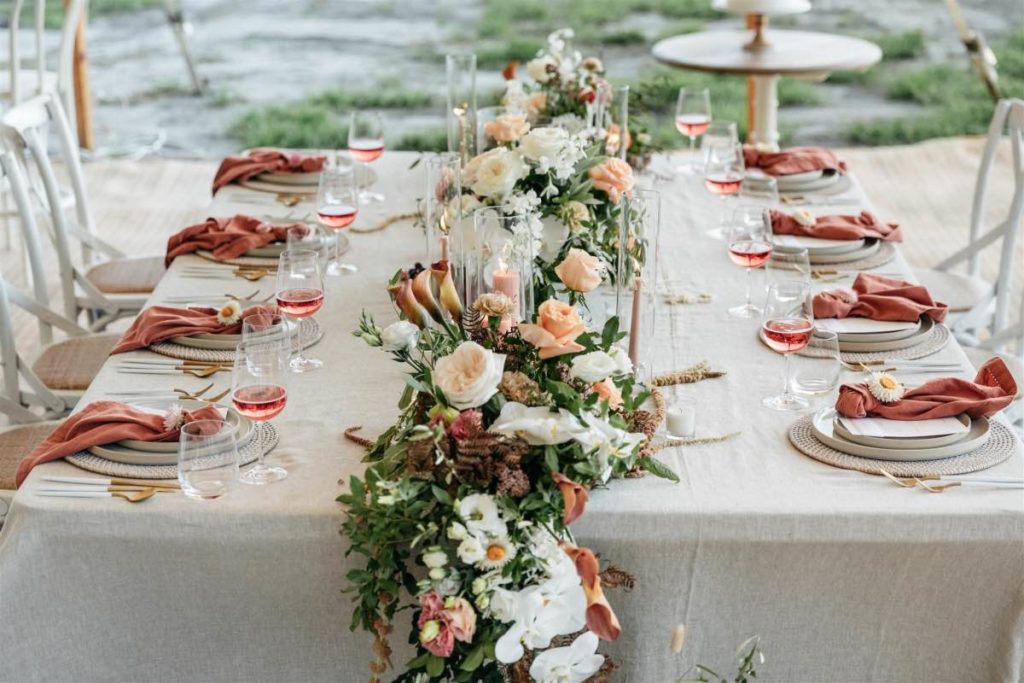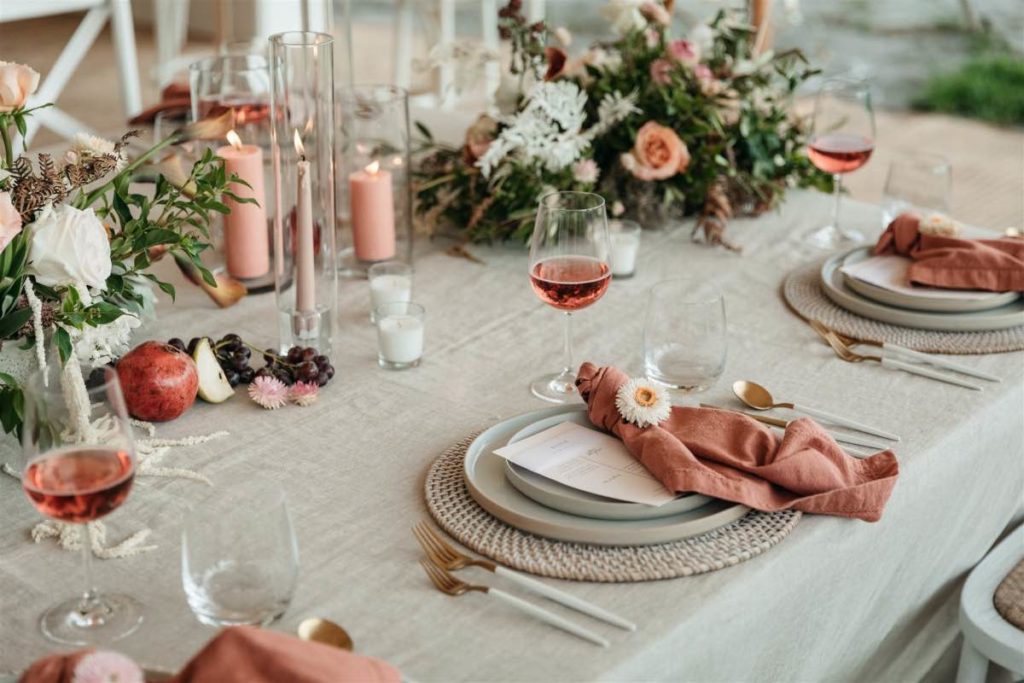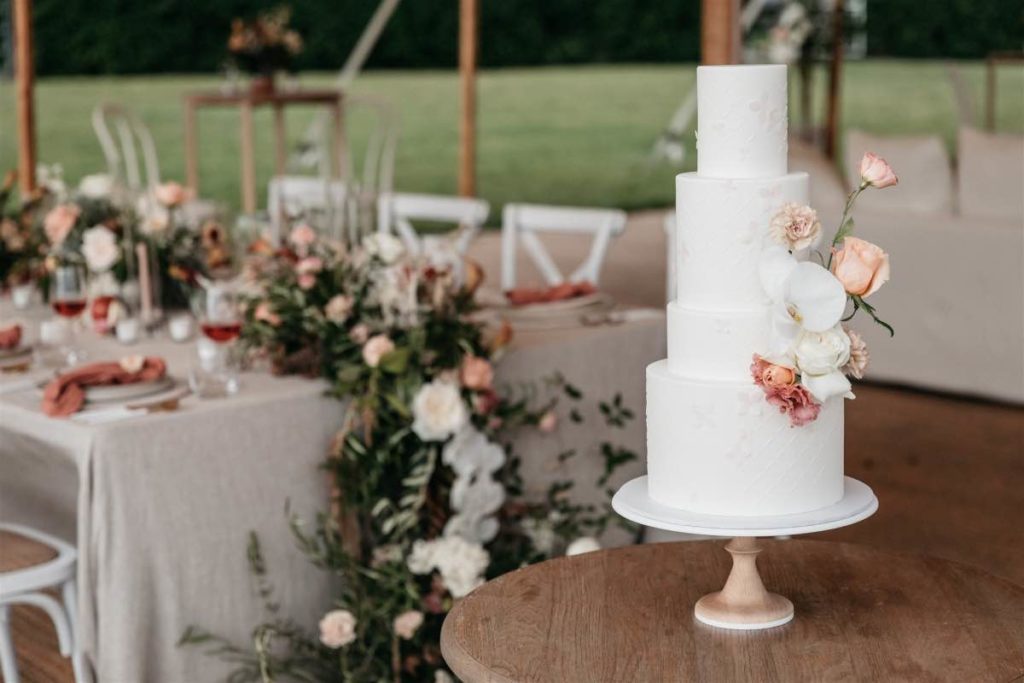 Another area that we concentrated on, was a lush table setting of a large foam free bowl arrangement flowing down onto the table and amongst the groupings of candles with some textural fruit additions for colour and texture. We then created an floral waterfall off the ends of the table which flowed onto the floor and from the floor upwards, this is a great option if you have platters or minimal room for florals  in the centre of your tables.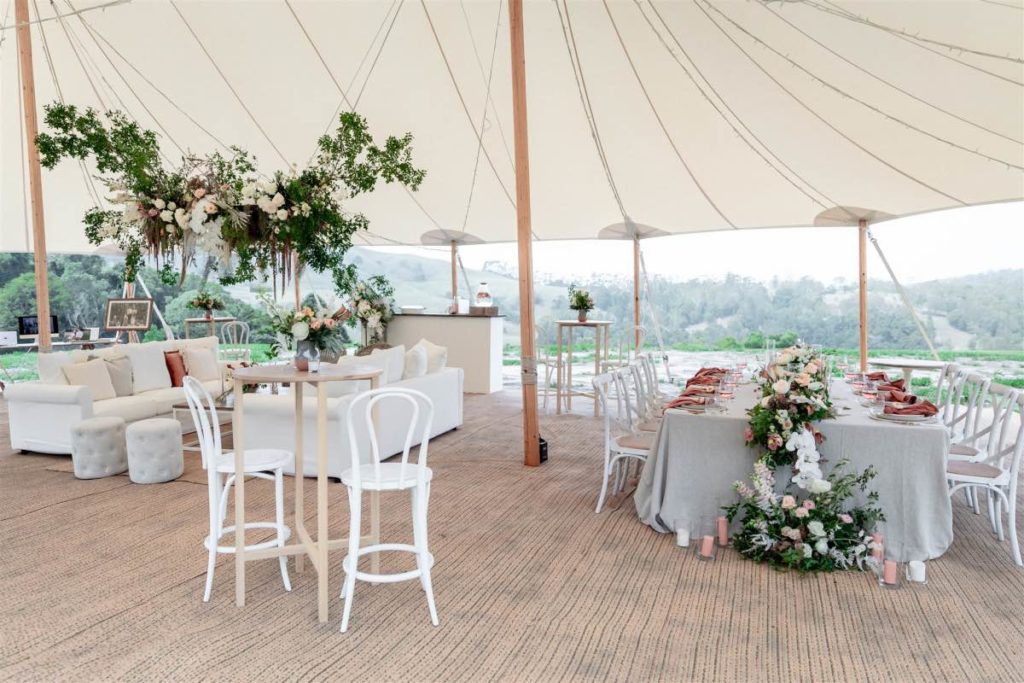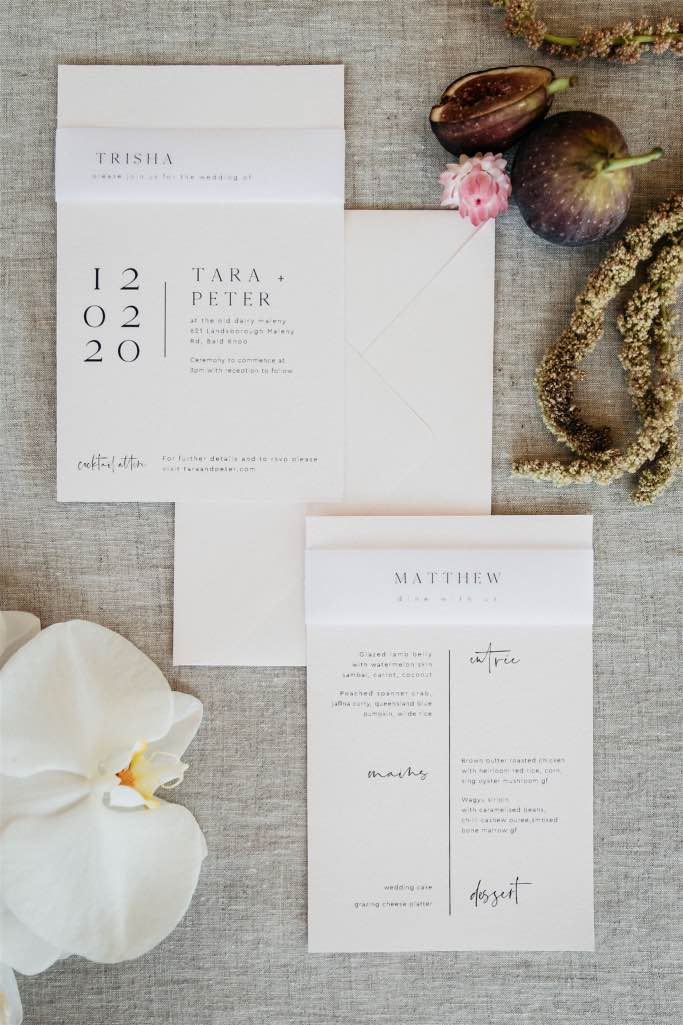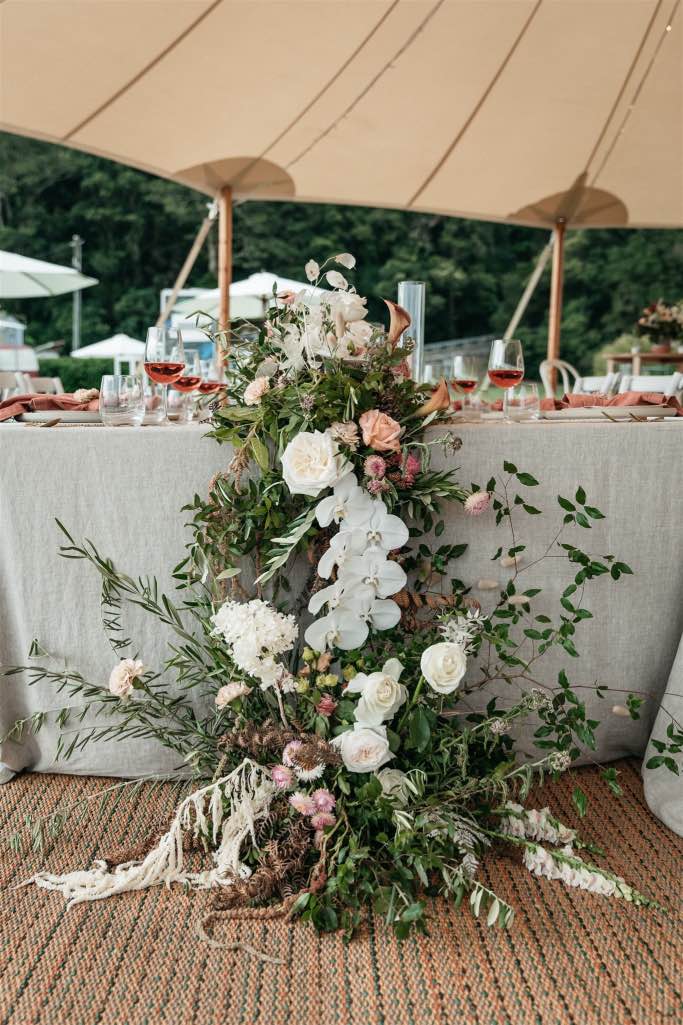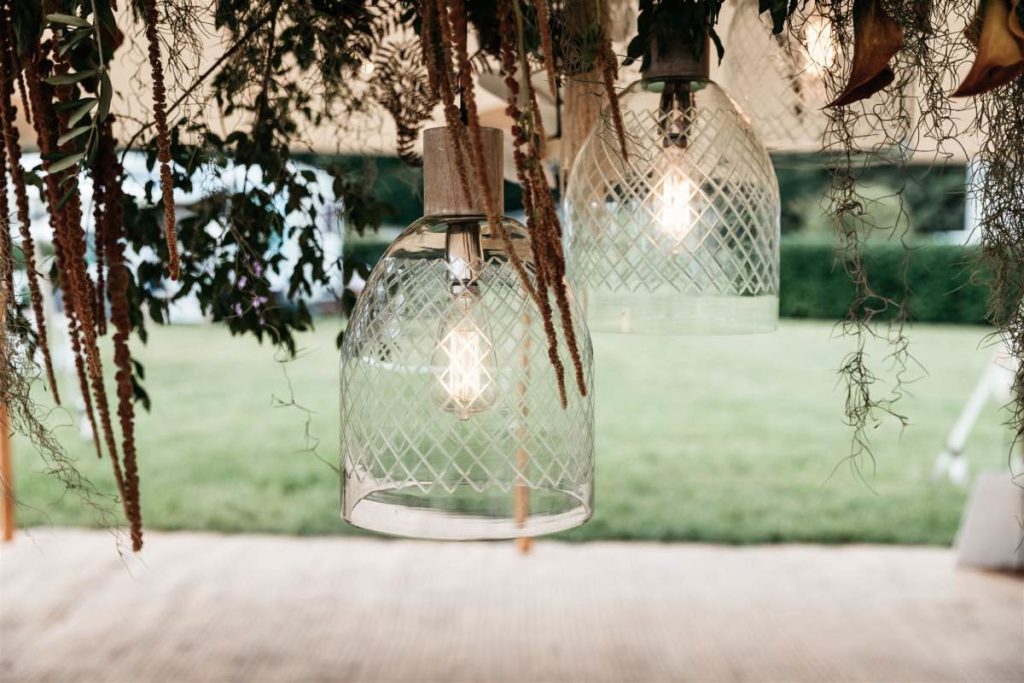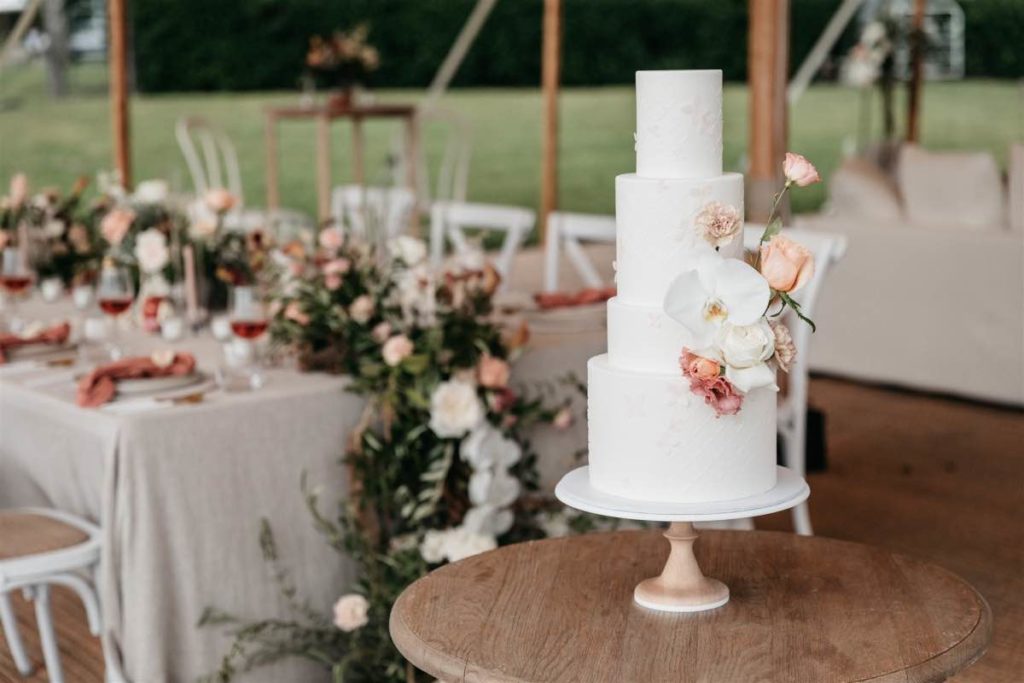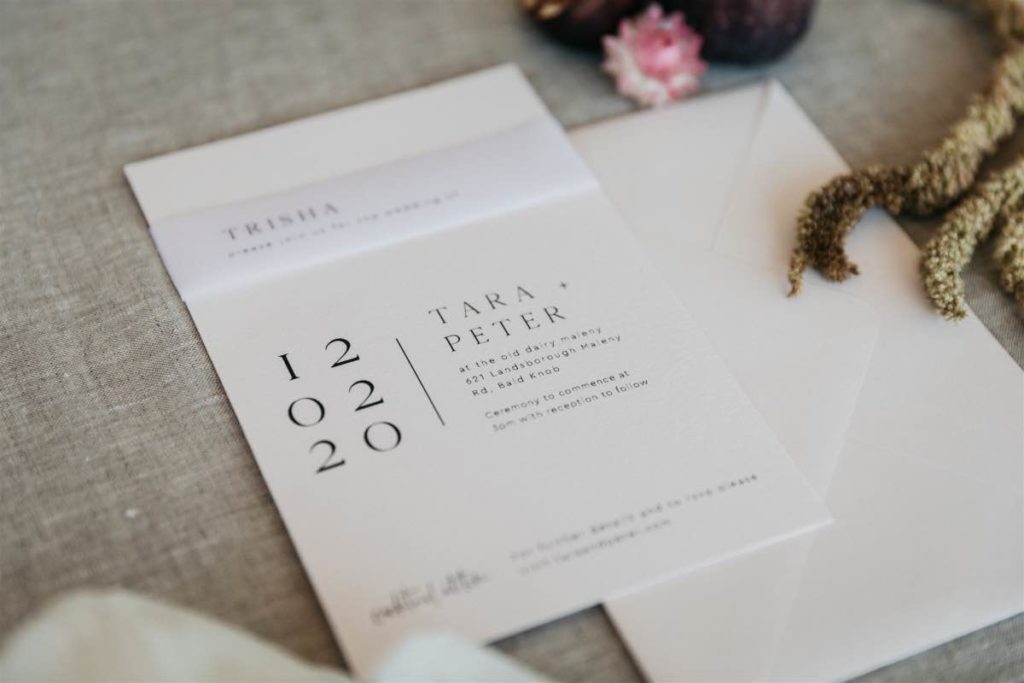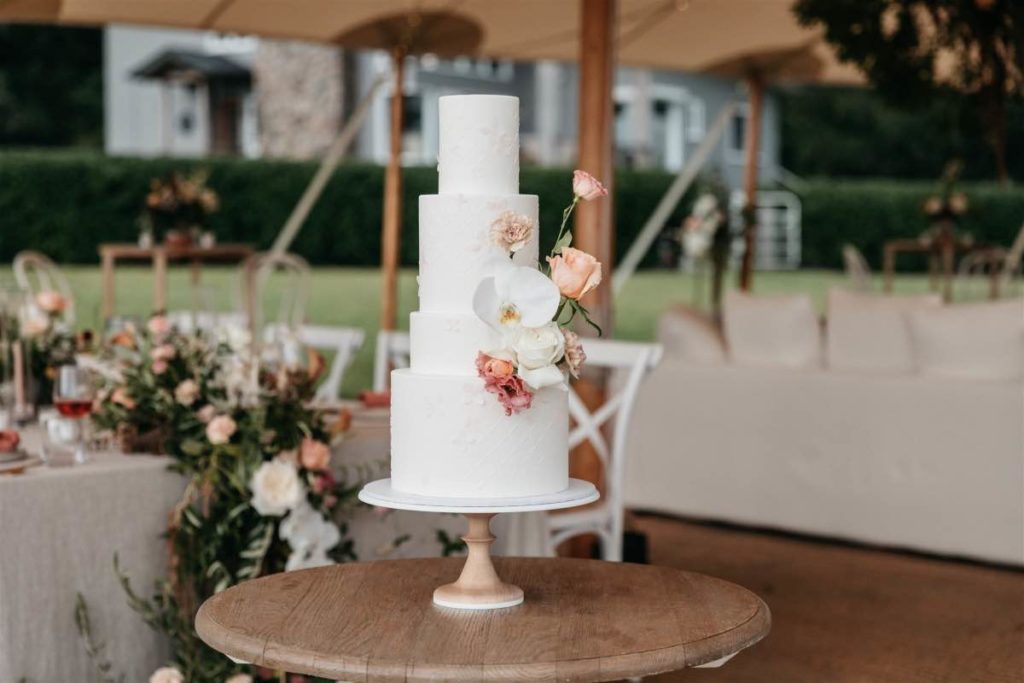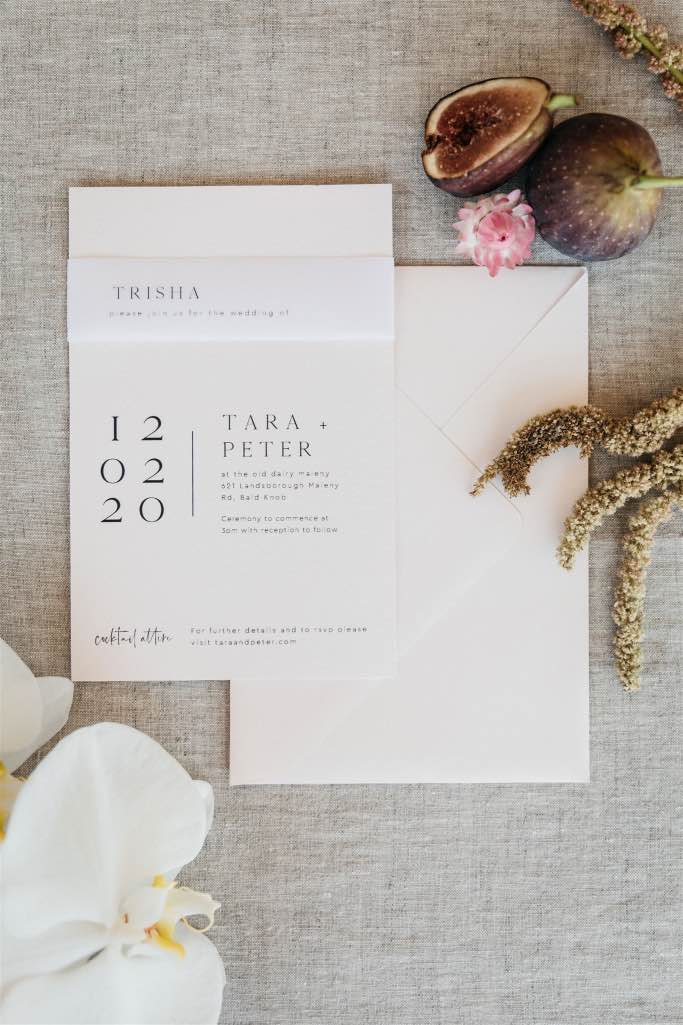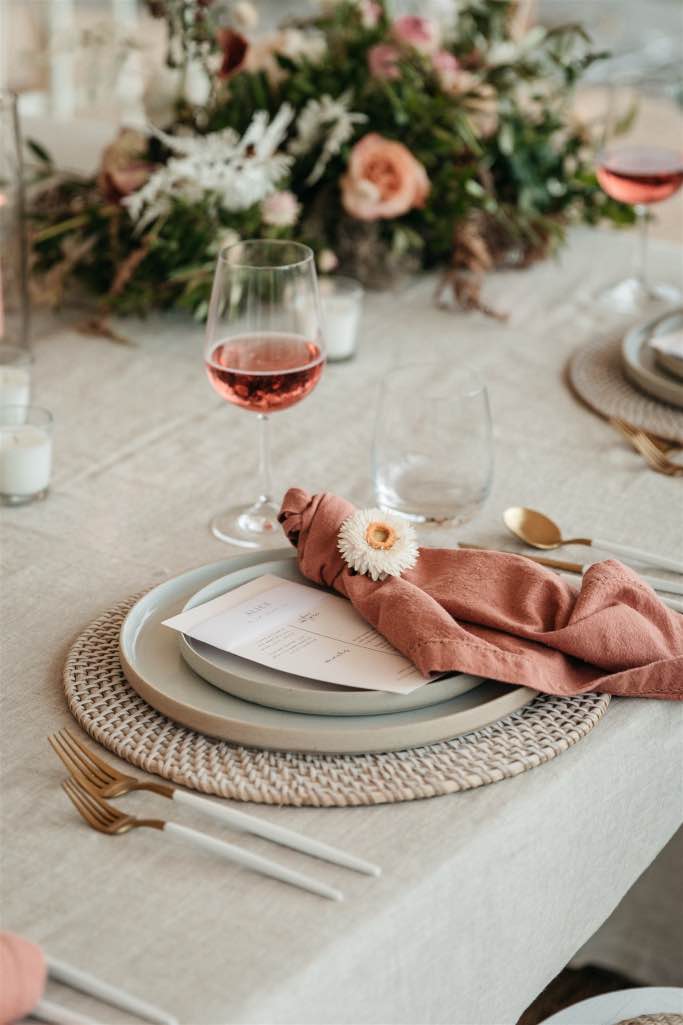 We designed a sweeping bar arrangement that flowed across the bar and down onto our brushed gold stand, we also had a sister design to this one created at the entrance to the tent with the signage and florals attached to our brushed gold stand.
Smaller arrangements were placed around the tent on high bars and lounge areas, we used our grey and terracotta toned vessels to really tie the design together.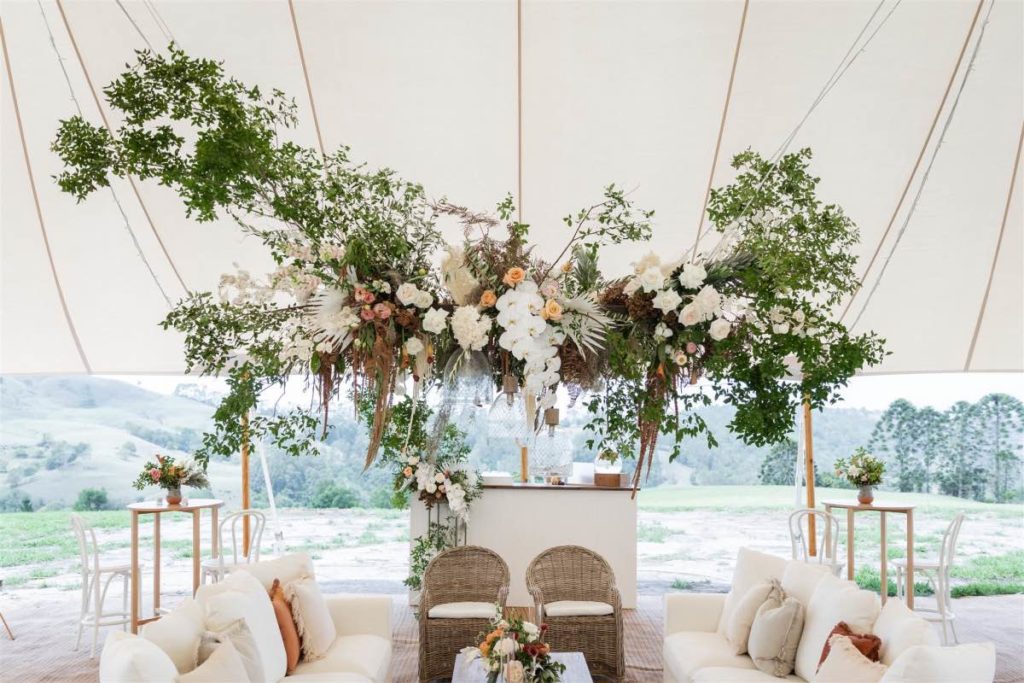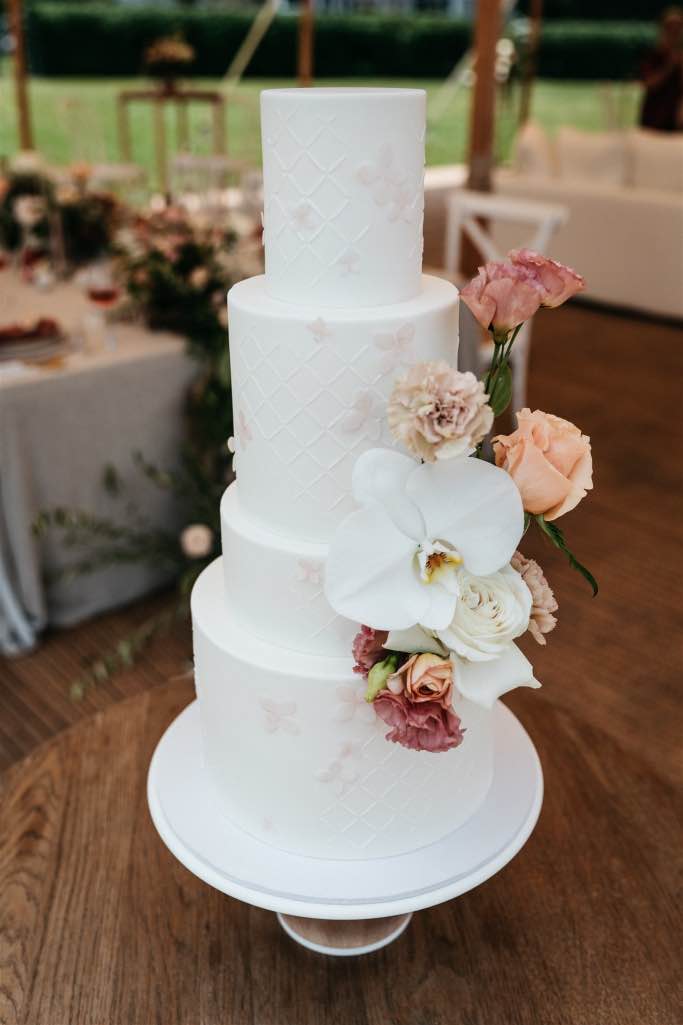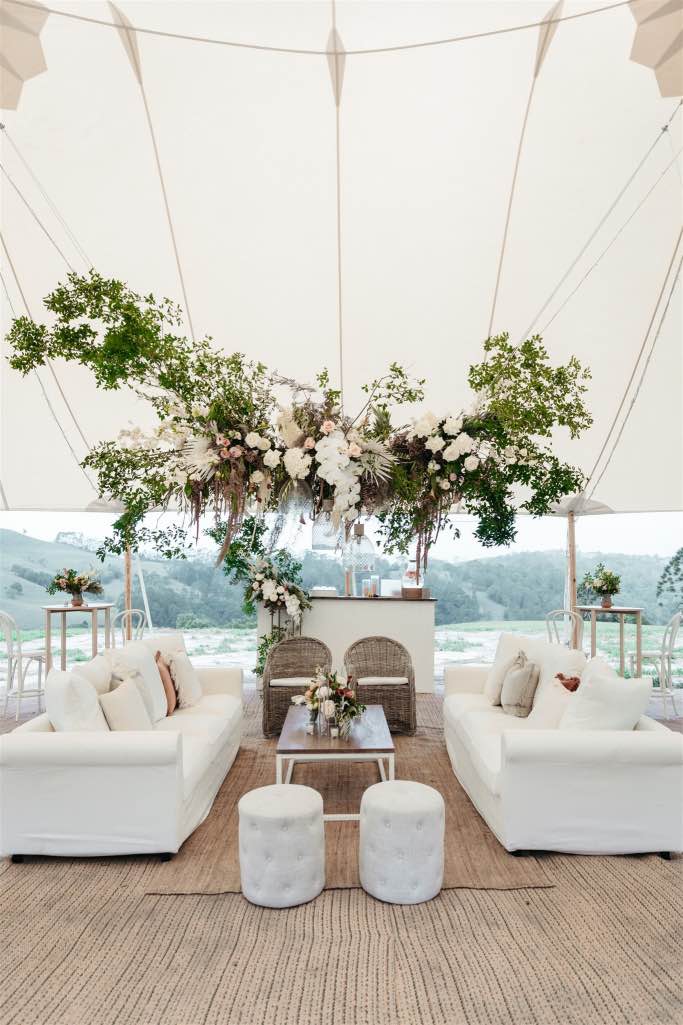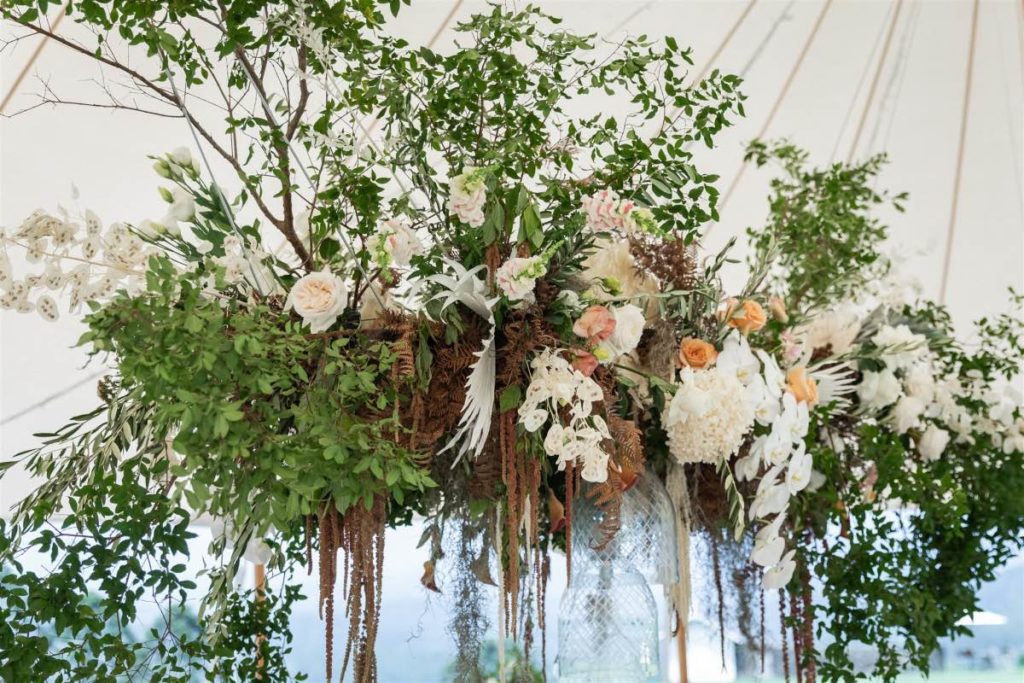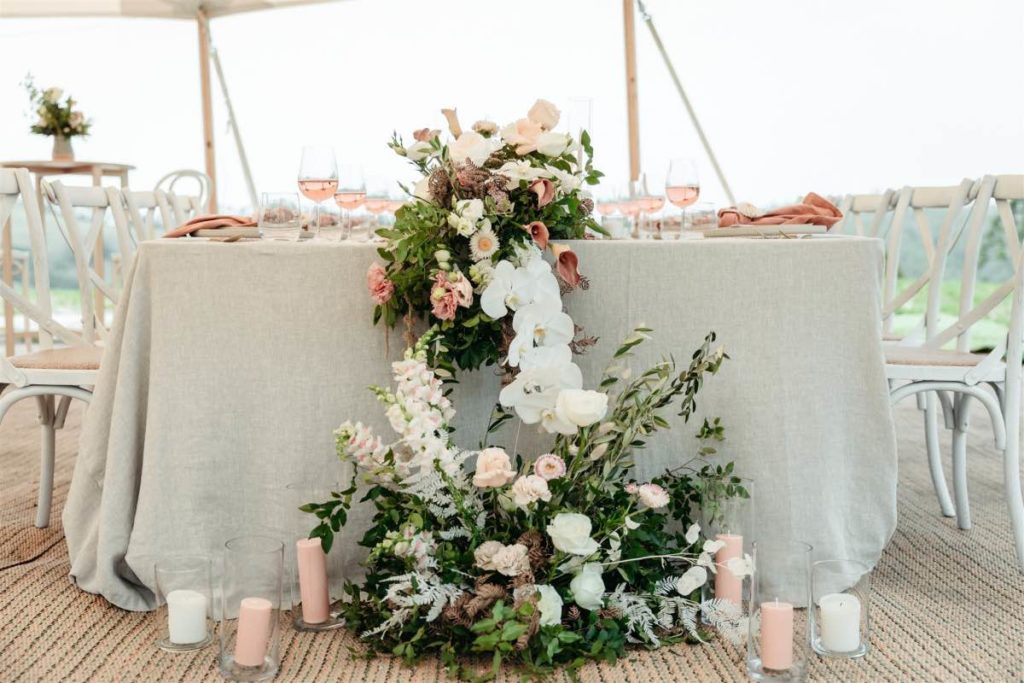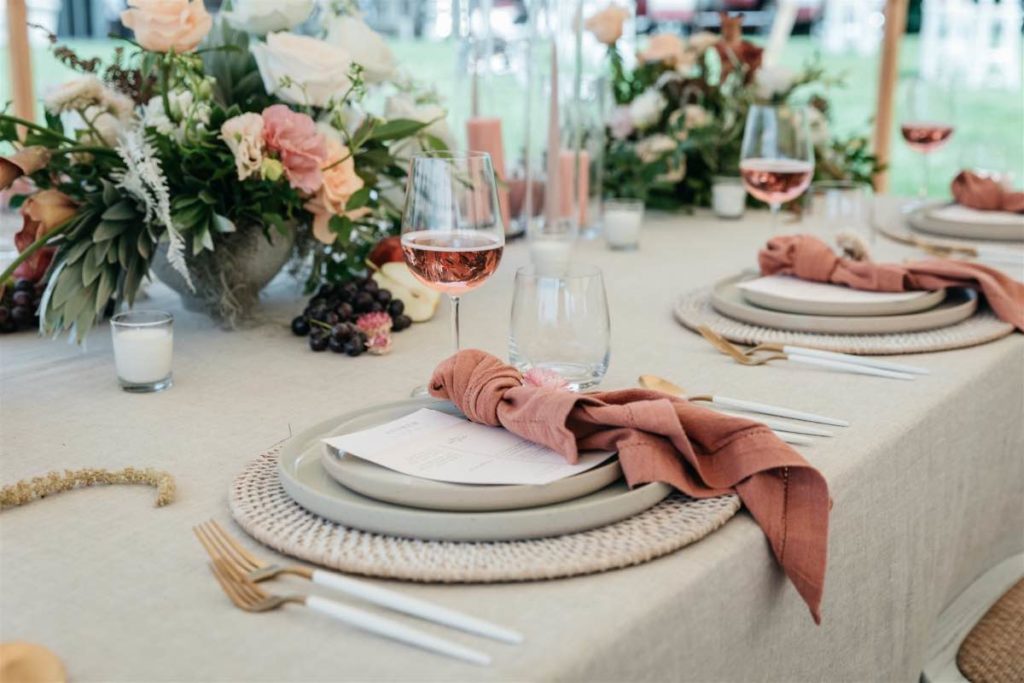 Date JANUARY 2020 | Venue OLD DAIRY MALENY | Tent SPERRY TENTS SUNSHINE COAST | Photography SHAE ESTELLA | Styling SIMPLY STYLE CO. | Cake ZOE CLARKE CAKES | Stationary BLUEBIRD INVITATIONS