RIVER SUNSET
EMMA NAYLOR PHOTOGRAPHY
SUNSHINE COAST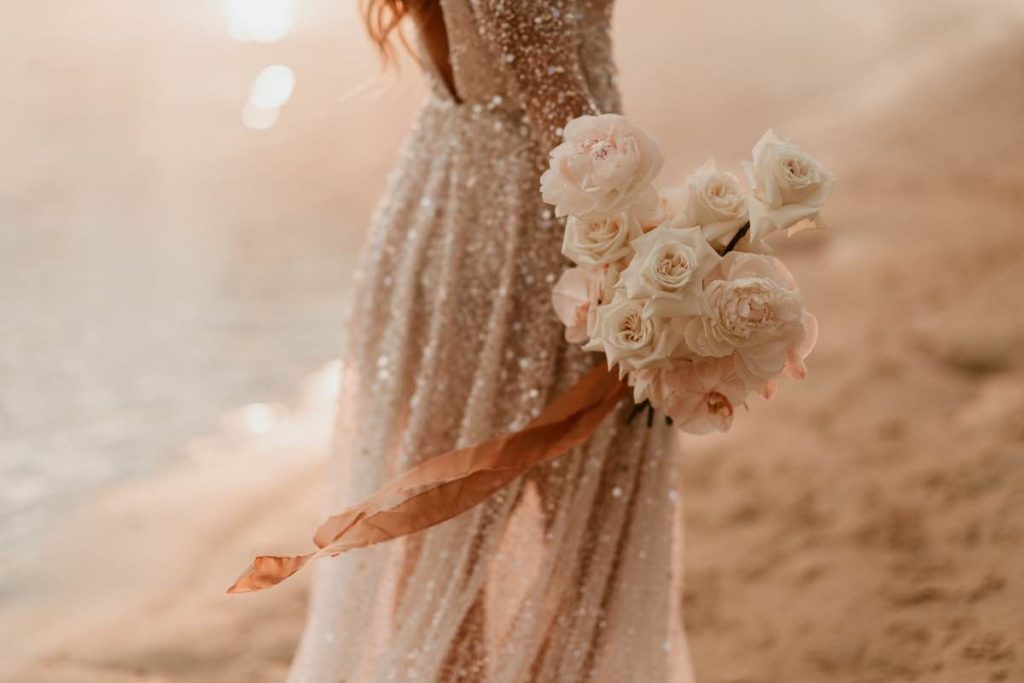 The light, models and accessories; the flowers, hair, dress and the makeup were perfection. This little bit of magic captured by Emma Naylor Photography bringing Niki from Sass and Niki Wedding Hair's vision to life. It was a wonderful day with amazing vendors. Sandi was onsite perfecting and tweeking the florals till the very last minute! Thank you for a wonderful day along the river, girls.
Appearing effortless and modern the florals were simple grouped clusters of each flower, giving each a chance to be seen.
For more inspiration, this shoot was featured on the Brides Tree – click the link to see more images from the day.
https://www.thebridestree.com.au/article-tags/bridal-beauty/coastal-bridal-vibes-fashion-beauty/