Secret Ceremony Locations
Sunshine Coast
Wedding Ceremony and Receptions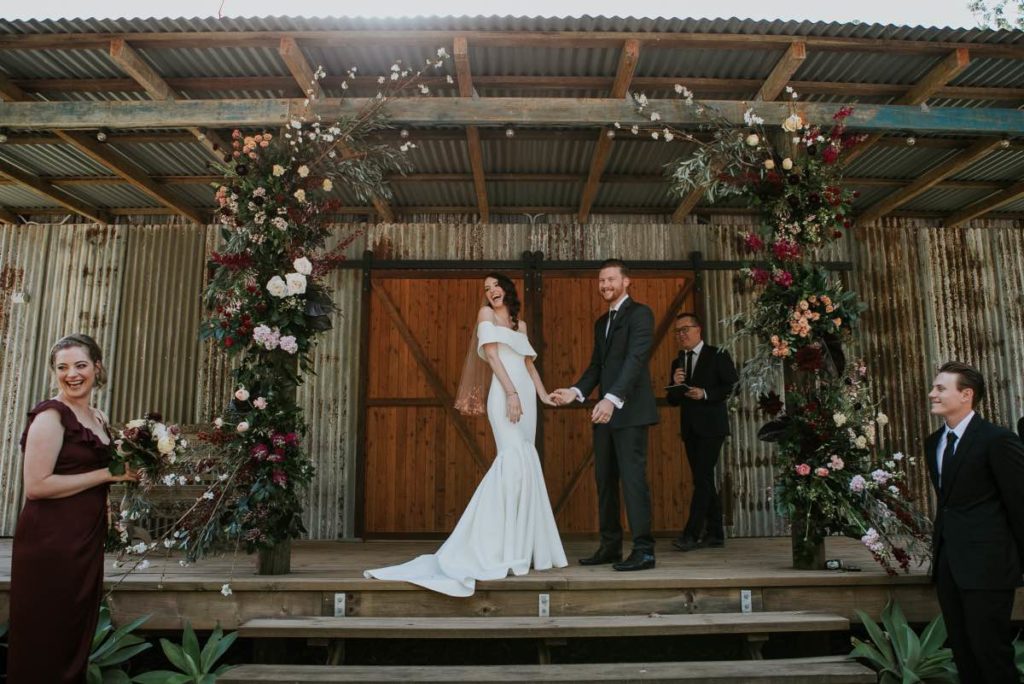 Pic by Amy Higg : Logwoods Cabin
Stunning ceremony locations that fly under the radar. 
There are SO many gorgeous wedding locations across the Sunshine Coast spanning from Noosa to the green hills of Maleny. Iconic locations such as Maison La Plage in Noosa and venues such as Flaxton Gardens and Maleny Manor are popular for a reason and rightfully so- their location and views are to die for! But what about lesser-known locations, ceremony spaces tucked away from the public and areas that don't feel 'wedding-y' well this is the blog for you!
Pic Janneke Storm : Private Property Noosa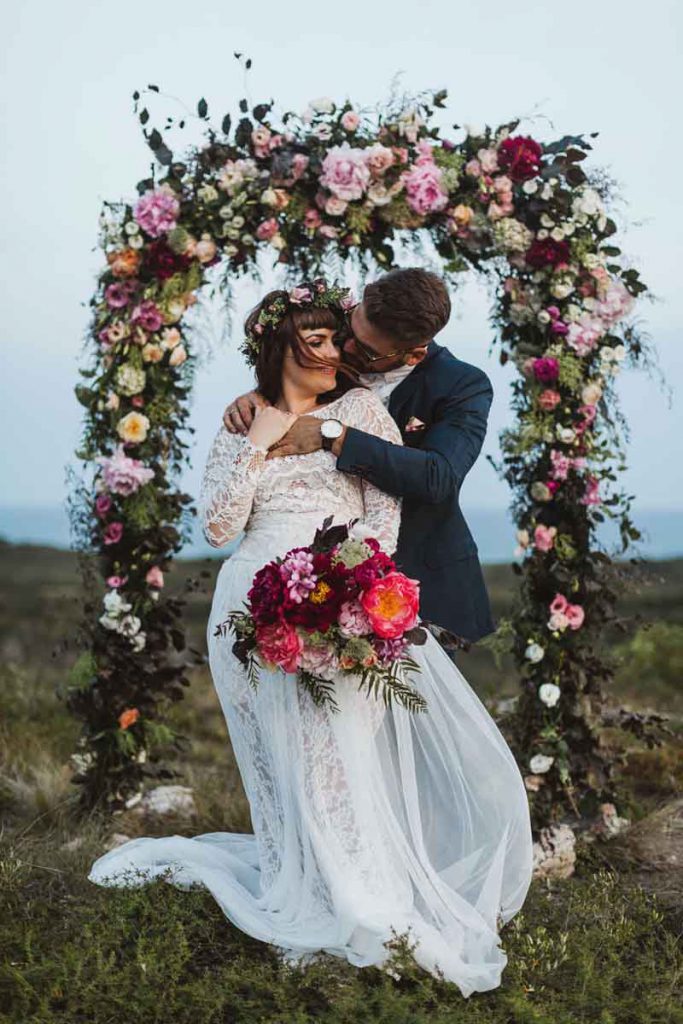 Here are my favourite 'secret' locations that are legit places to get married at on the Sunshine Coast, that will wow your guests and make your heart skip a beat.
1. Secrets on the Lake. This secret garden on the lake (hello it is all in the name) is Montville's hidden gem! You can get married right on the lake's edge under a canopy of florals or on their deck surrounded by gardens. This garden area is only open to the guests staying at the venue so no nosy people trying to see your wedding uninvited! If it is a rainy day- no worries they have the cutest boathouse as wet weather back up option- it is a tight squeeze but it is so damn cute!
Here is a great blog from Janneke Storm showing how gorgeous Secrets is, with our floral arbour –
Click Here.
2. Halfmoon Hideaway. This beautiful property looks over the Glasshouse mountains and you can have the most private and intimate wedding here without having to venture off to 'One Tree Hill' for your photos. This place has it all- marquee area, bridal accommodation, cute Queenslander and amazing views with big old trees!
3. The Catalina- Love Noosa but hate the crowds? Get married on the Catalina and wow your guests as you cruise around on the river and say your I dos. So stylish! They can then drop you off to your wedding reception at the closest dock- what an experience!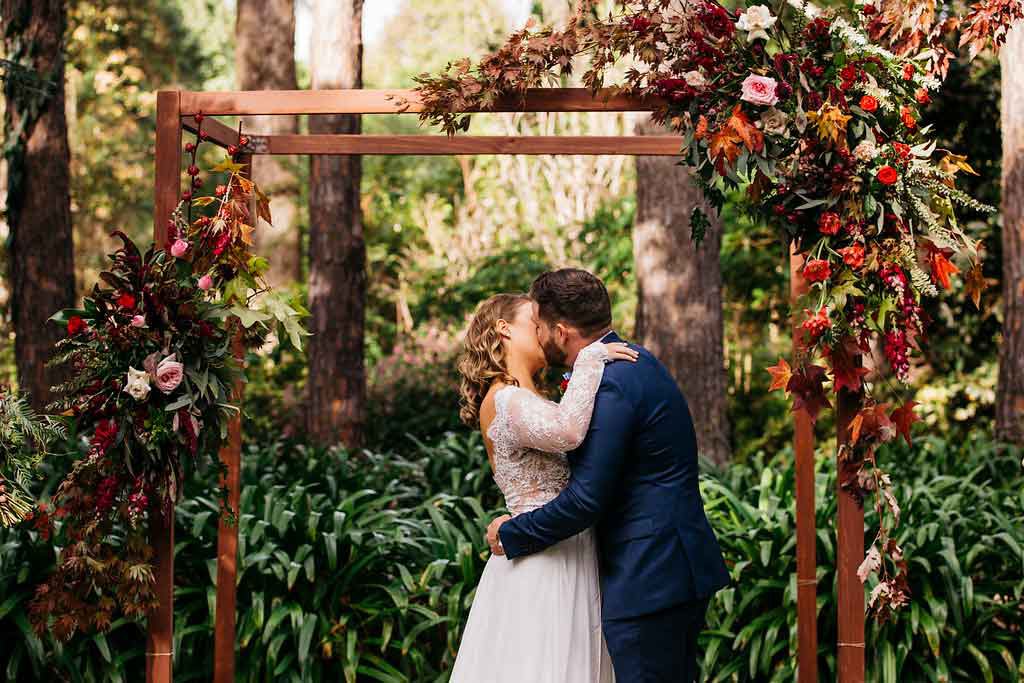 pic Rikki Lancaster : Montville Country Cabins
4. Montville Country Cabins. I LOVE this place! The owners put so much care and love into their property and it shows, old trees and lush gardens, followed by a marquee reception by your own private lake- what's not to love!
5. L&L Co's secret, Parkvale Gardens,  just west of Eumundi- seriously if you want to get married in a cottage garden away from everything- this is amazing! Get in touch with the lovely ladies at L&L Co and they can sort it all out for you, only 5 or so weddings happen here yearly so it is such a truly magical location – View L&L Co's website
here
.
6. The Old Maleny Dairy- this venue is not really a secret but it is totally underrated and it is SO worth a look! You get uninterrupted views and you can get married on the balcony or on the rolling hills- whatever floats your boat really!
A couple of shoots we have done at the Dairy.
Charming Sophistication at Maleny Dairy –
here
Summer Love Hampton Style at Maleny Dairy –
here
.
7. Noosa Botanical Gardens- these gardens are a little out of town, but if you are wanting a coastal style reception with that Noosa vibe but envisage a garden style ceremony go and check this area out- it is so pretty, super quiet and is also on the lake's edge.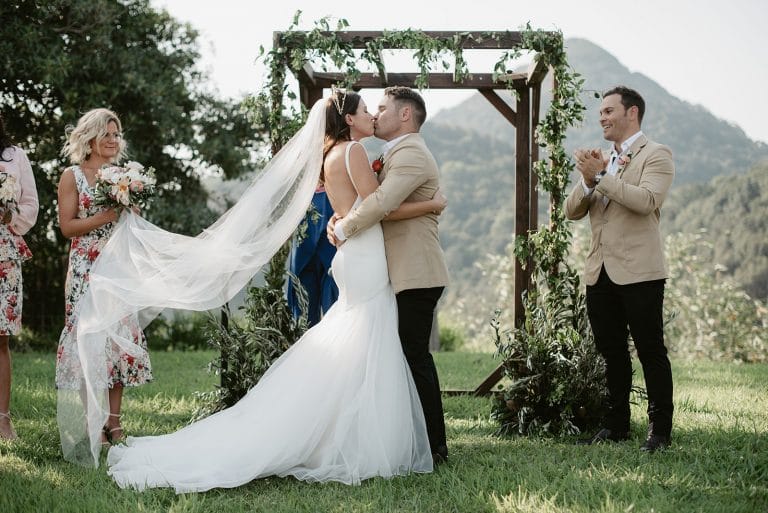 pic. Ephemeral Creative : Eumundi Hills
8. The hills of Eumundi. This location is only available through wedding planners like CL Events and Love Bird Weddings, however, if you want to get married on the top of a hill and have that hill all to your self then this is the perfect location for you!
Heres a beauty we did with the amazing Love Bird Weddings –
here
.
9. Private Properties- if you are lucky enough to have family that live here on the coast and are also lucky enough to use their property for your wedding then you have struck gold. We love the random places that we get to set up weddings at that we most likely won't get to do again. Just make sure that your ceremony location is in the right spot for no 3 pm sun beaming in your face when you should be saying your vowes!
10. Logwoods Cabins: Nestled at the foothills of the Sunshine Coast Hinterland this place is the bee knees if you are looking for that rustic Australian countryside as your backdrop. 100% quiet and private, this place oozes charm and the logwoods cabin makes a gorgeous backdrop and it the perfect blank canvas for us to get creative! View the wedding –
Here
Good luck and happy wedding planning!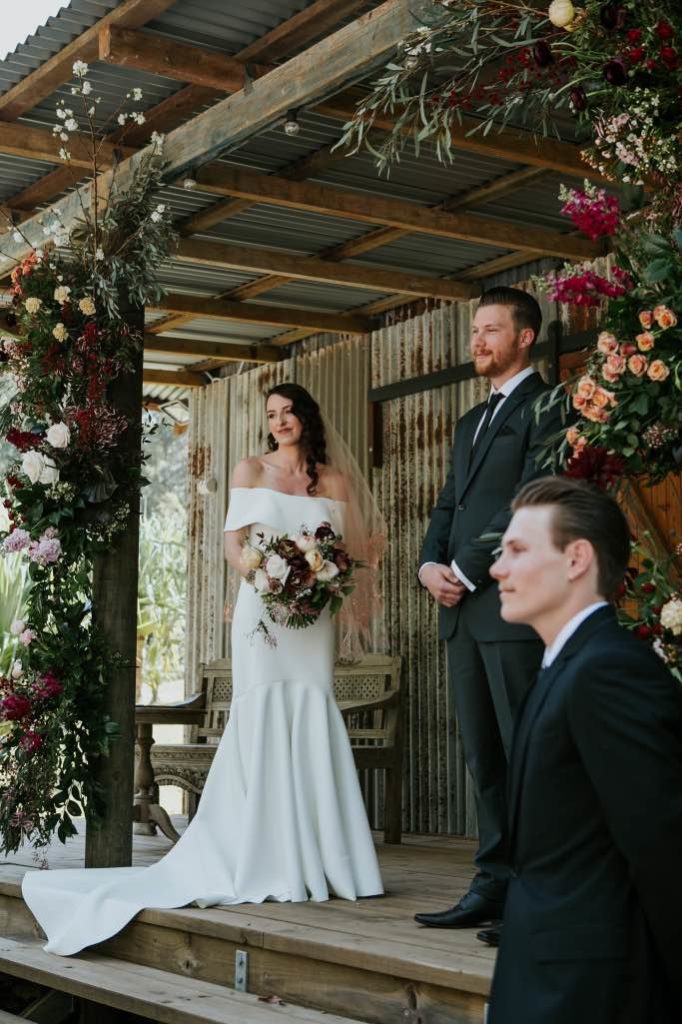 pic Amy Higg : Logwoods Cabins.