ROSES AND ROMANCE AT FLAXTON GARDENS
FLAXTON GARDENS
SEPTEMEBER 2020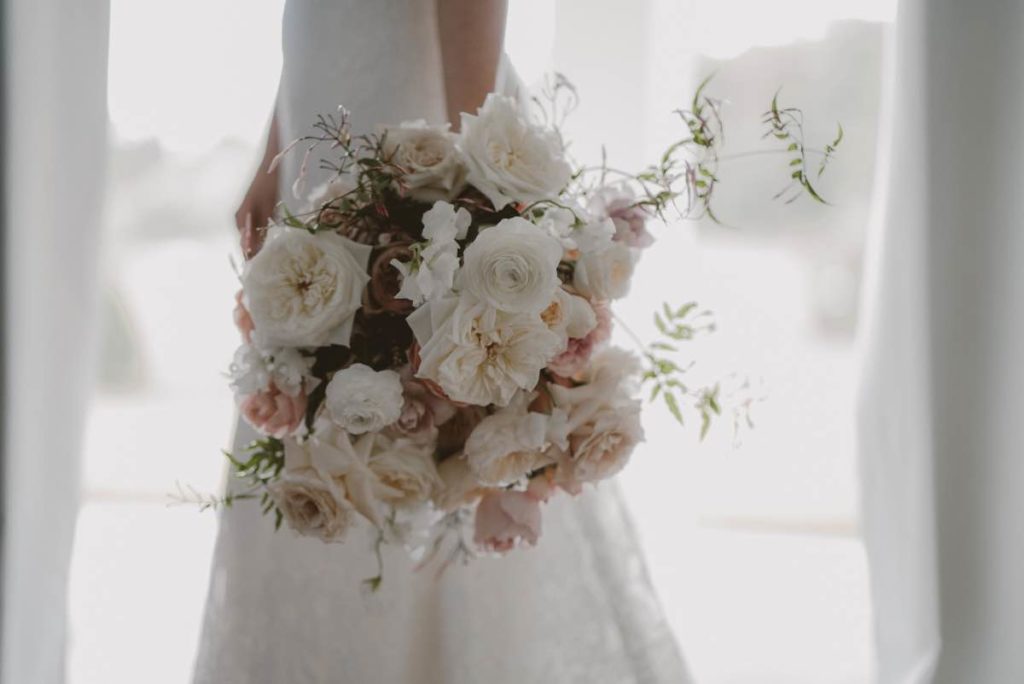 O'Hara roses were a favourite for Belinda and we thought we weren't going to be able to get them for her – but then a 'wedding miracle' and we secured not only them, but some other but amazing blooms.
Belinda and Callum's day at Flaxton Gardens was so romantic. From the bountiful bouquets to the EXTRA large wine barrels arrangements – they were full of roses! and all the way to the stunning chalice bowl arrangements on the round tables with grouped candles!
Belinda's bouquet was abundant and luxurious with opened cottage roses, O'hara roses, ranunculus, spray roses, tulips and sweet peas with soft delicate sprigs of jasmine and soft foliages – the scent of this bouquet was lovely.
The ceremony on the lawns at Flaxton Gardens was threatening to be overshadowed by the weather – but the black clouds stayed away just long enough and looked epic in the photos! The bride and groom were flanked by our XL arrangements that only just fit on the wine barrels..but they were lush, filled with roses, blossom branches of two different varieties, dainty stock, ranunculus and alstroemeria for a touch of blush.
Reception set up in the barrel room was full and floral with large central arrangements and lots of candlelight. We loved being a part of Belinda and Callum's day and received the most lovely email from Belinda thanking us and that she was sad our relationship had ended, but every time we share some photos from their day or when another couple bring in photos of this wedding as inspiration; we will relive it all over again. x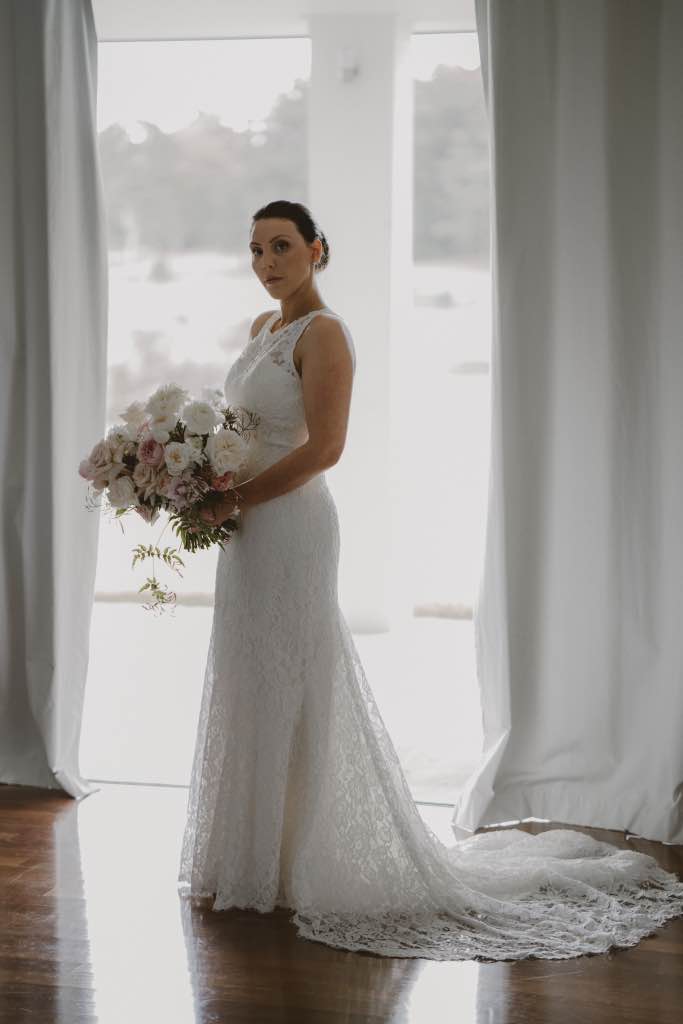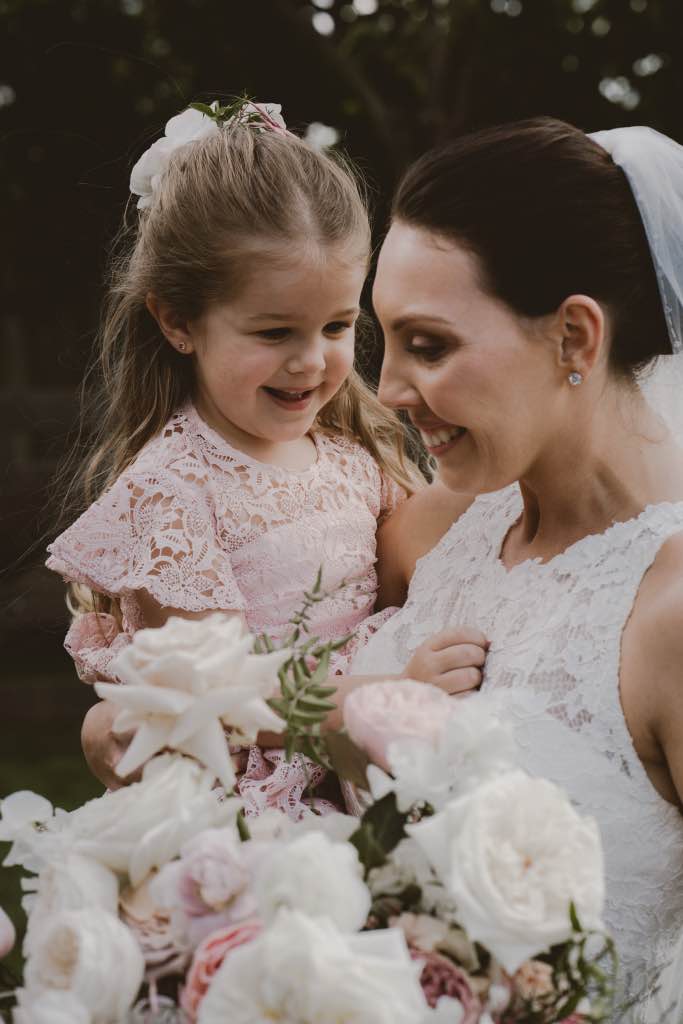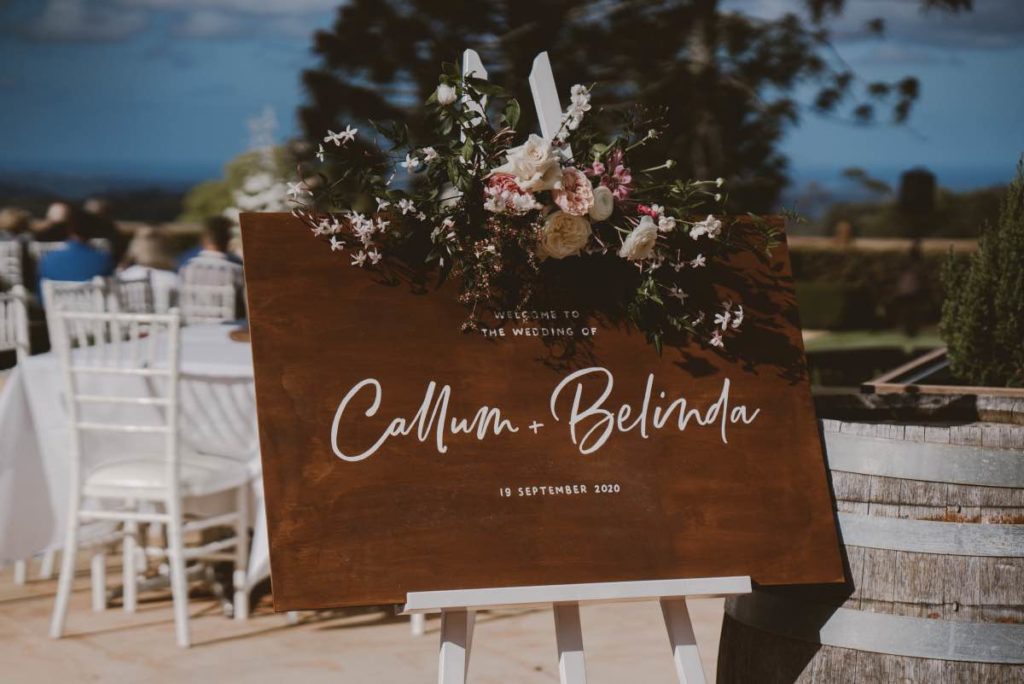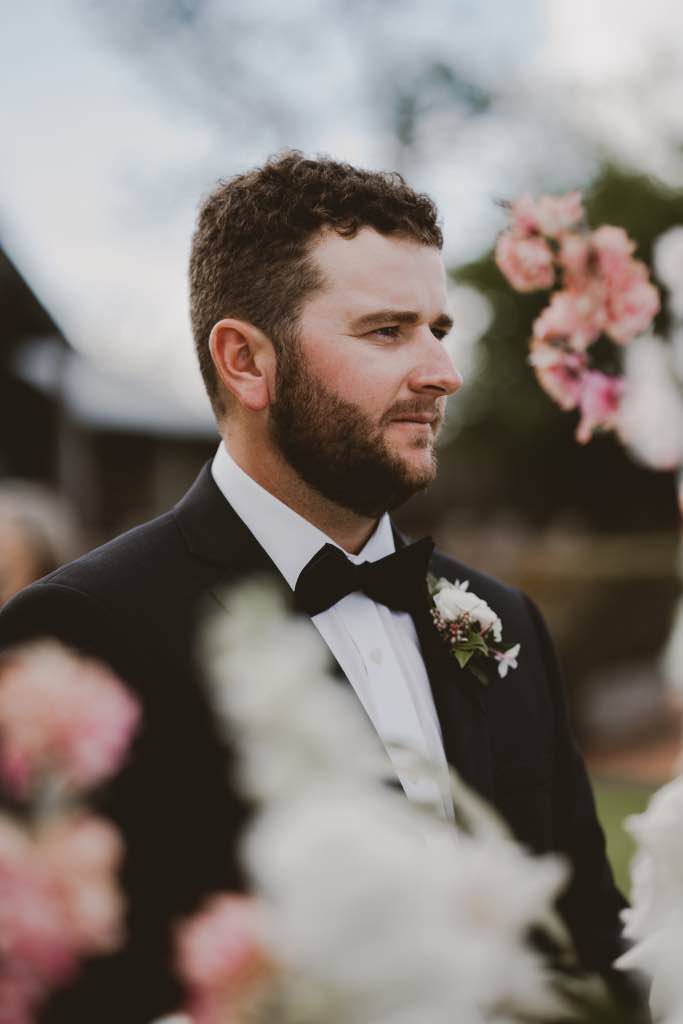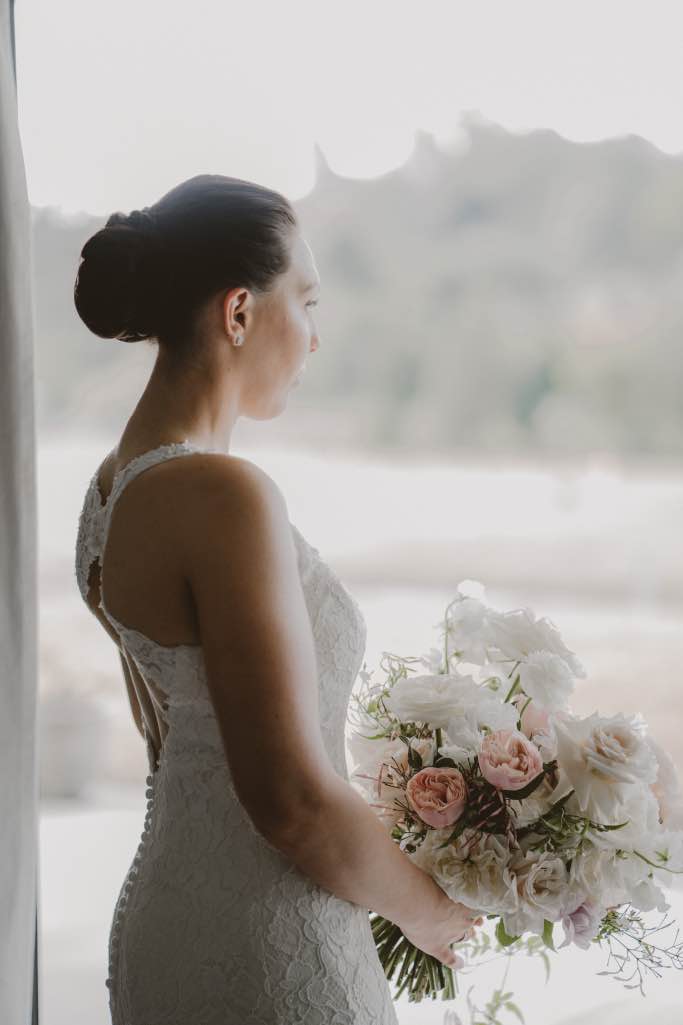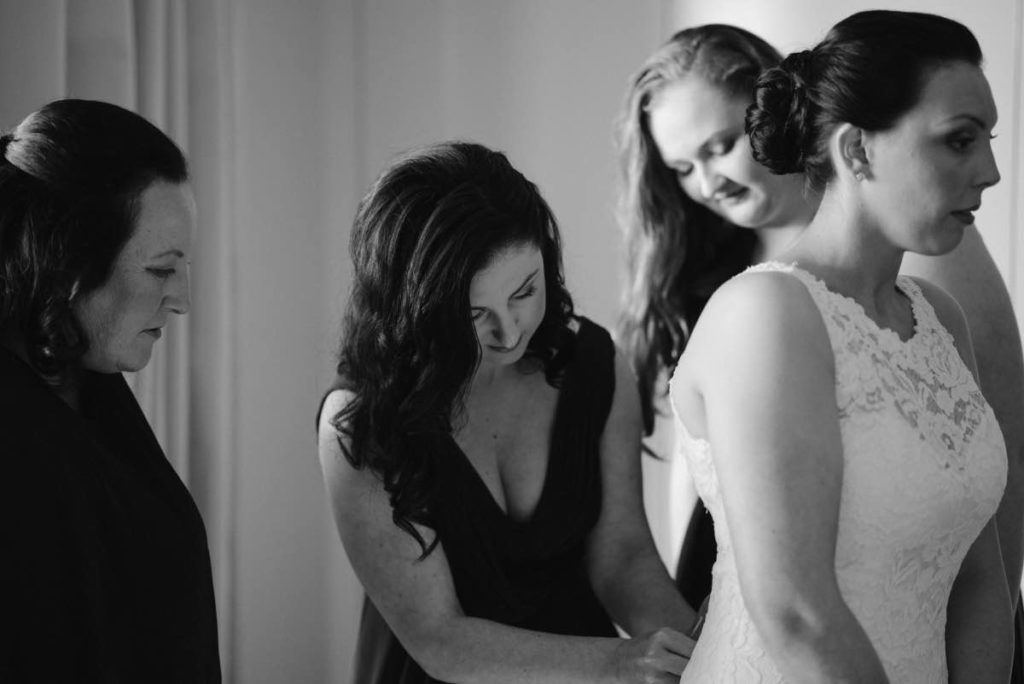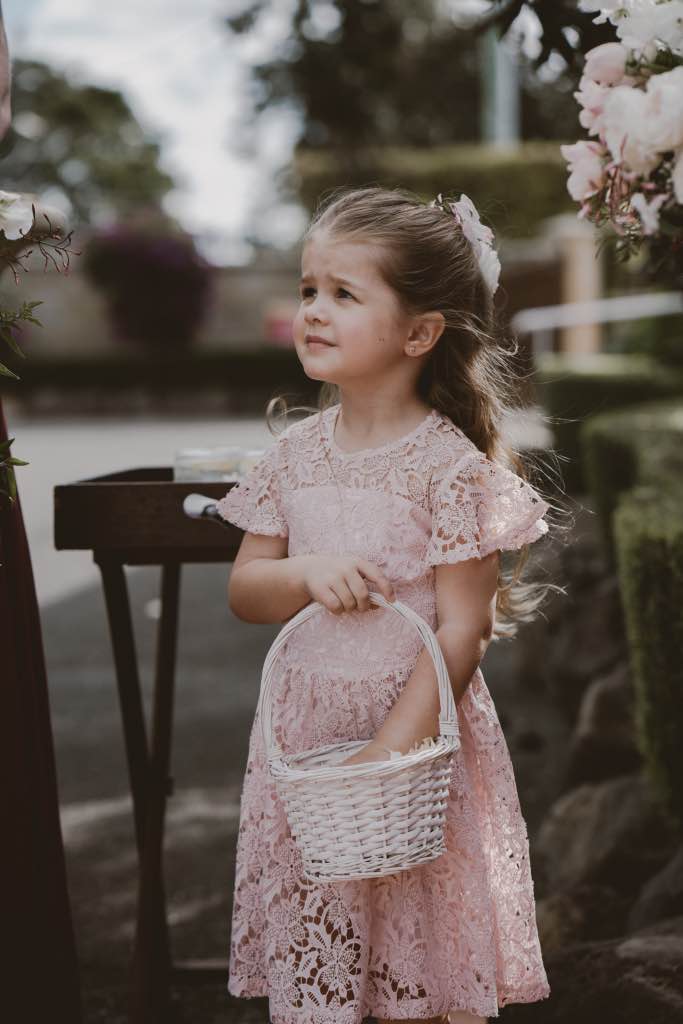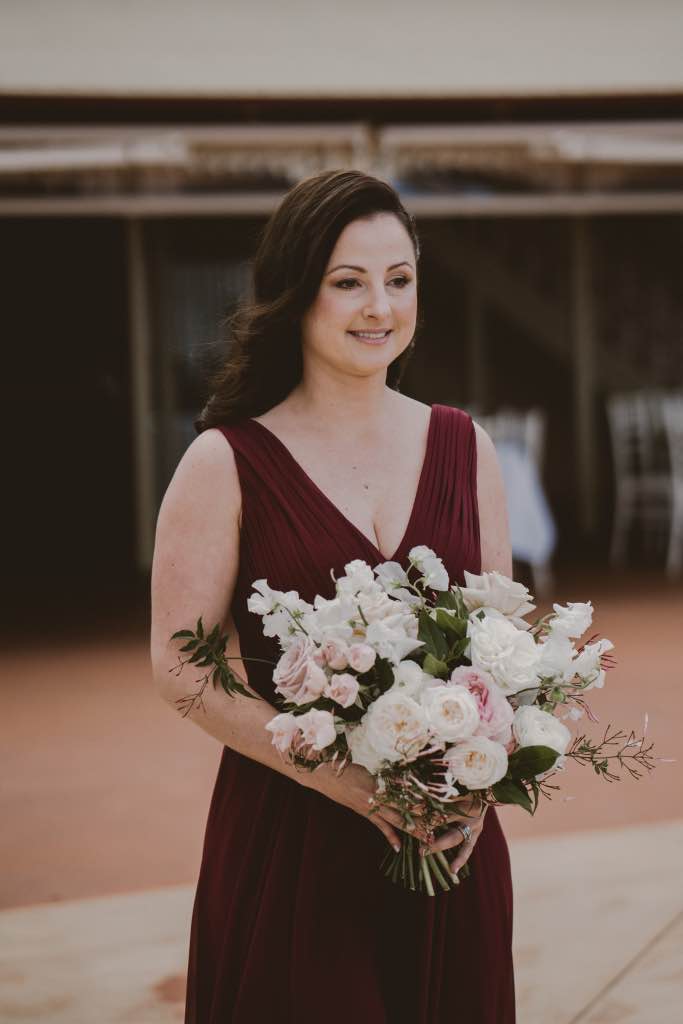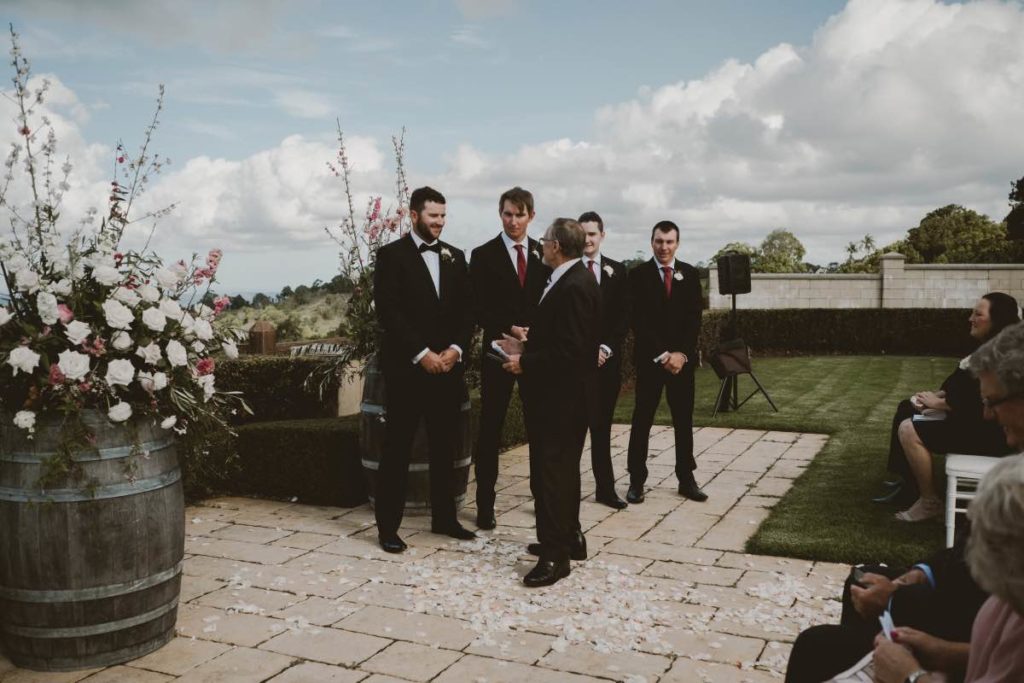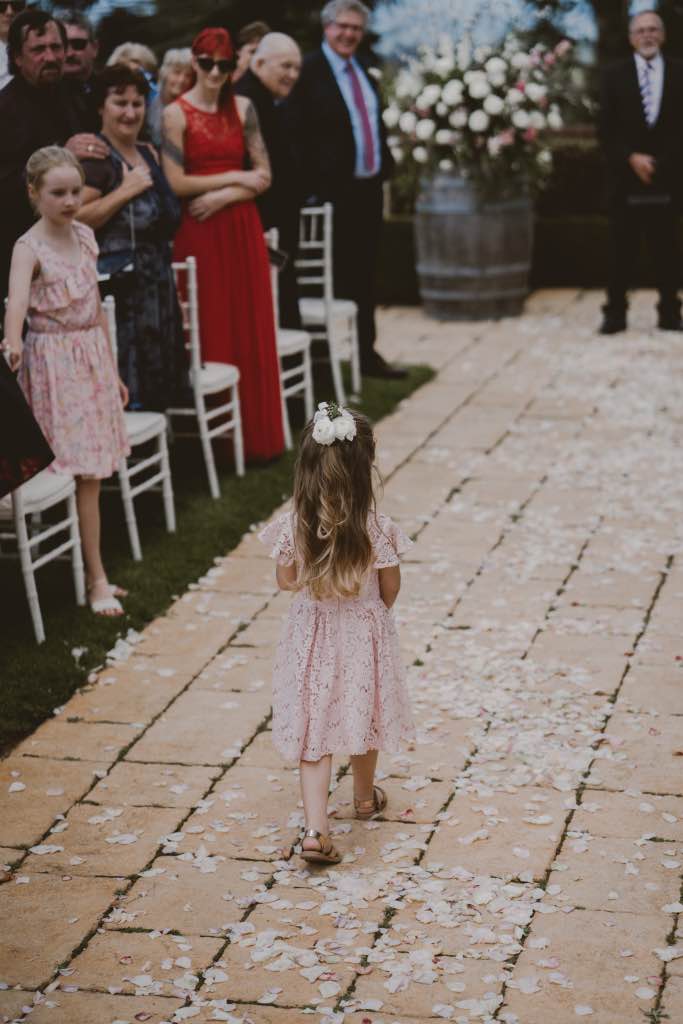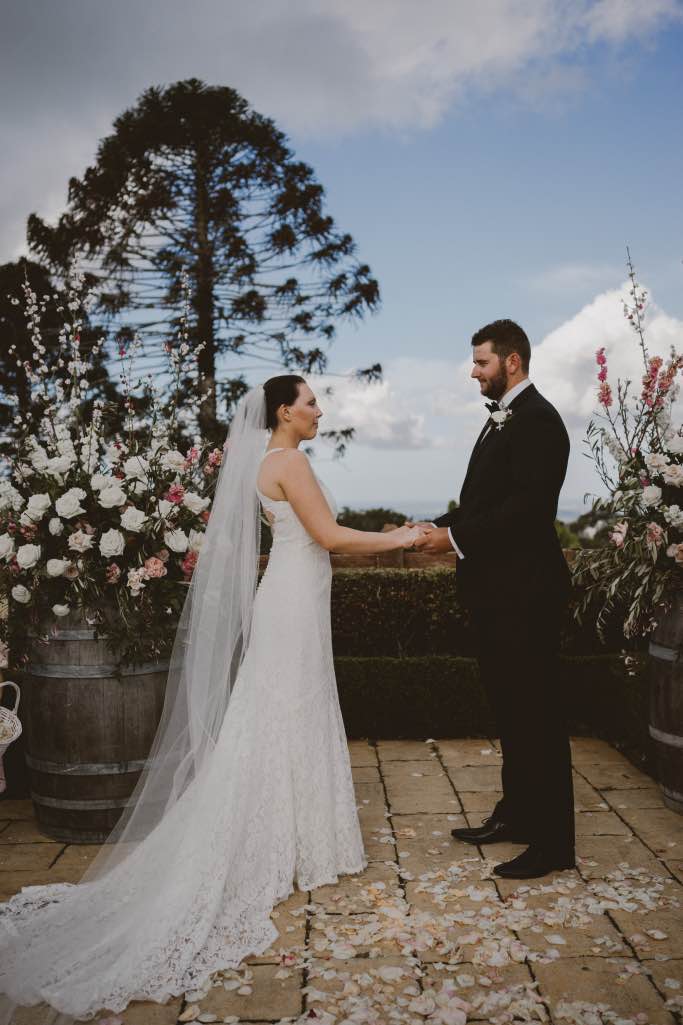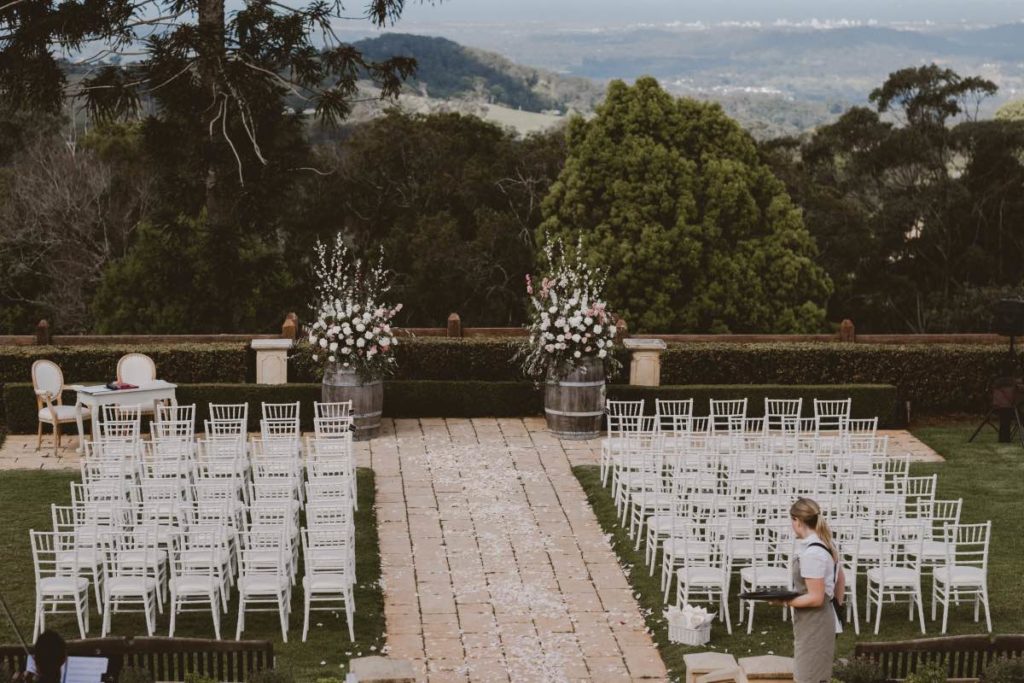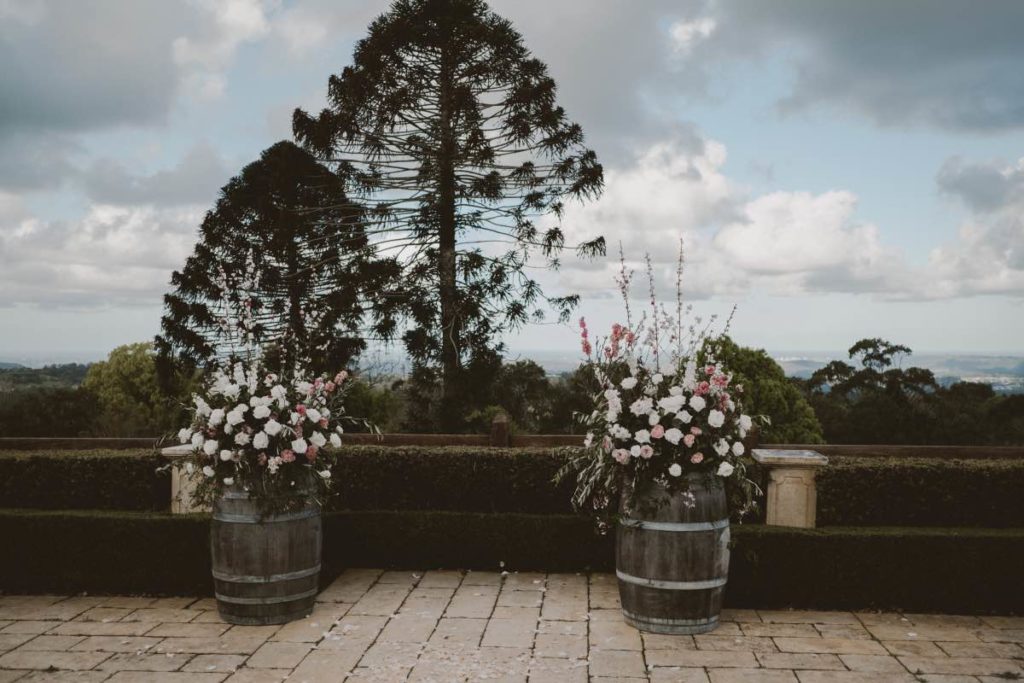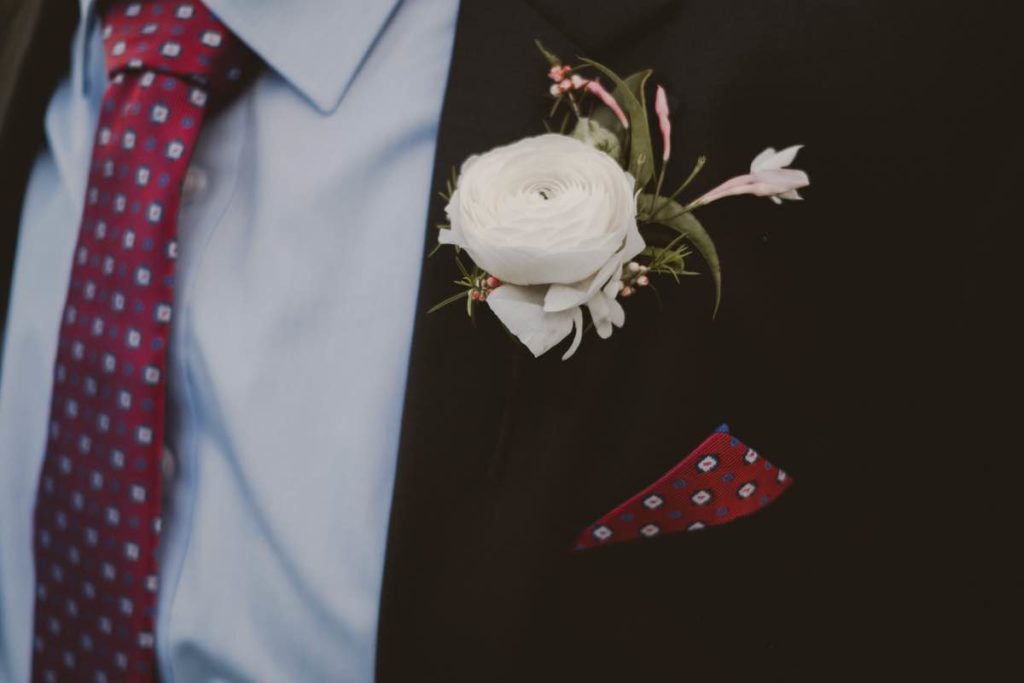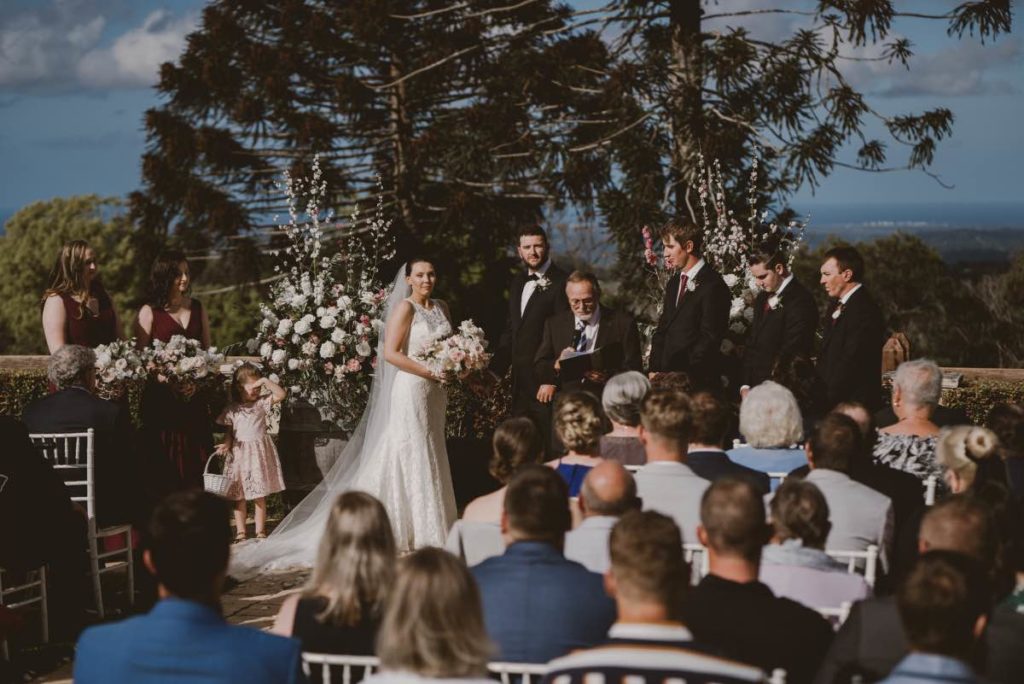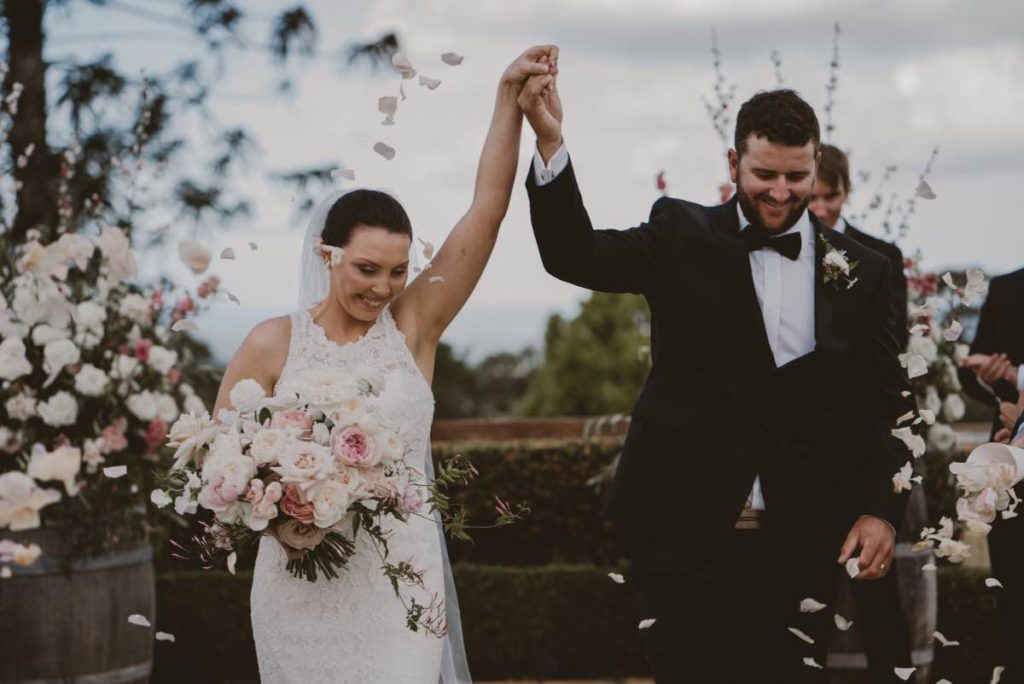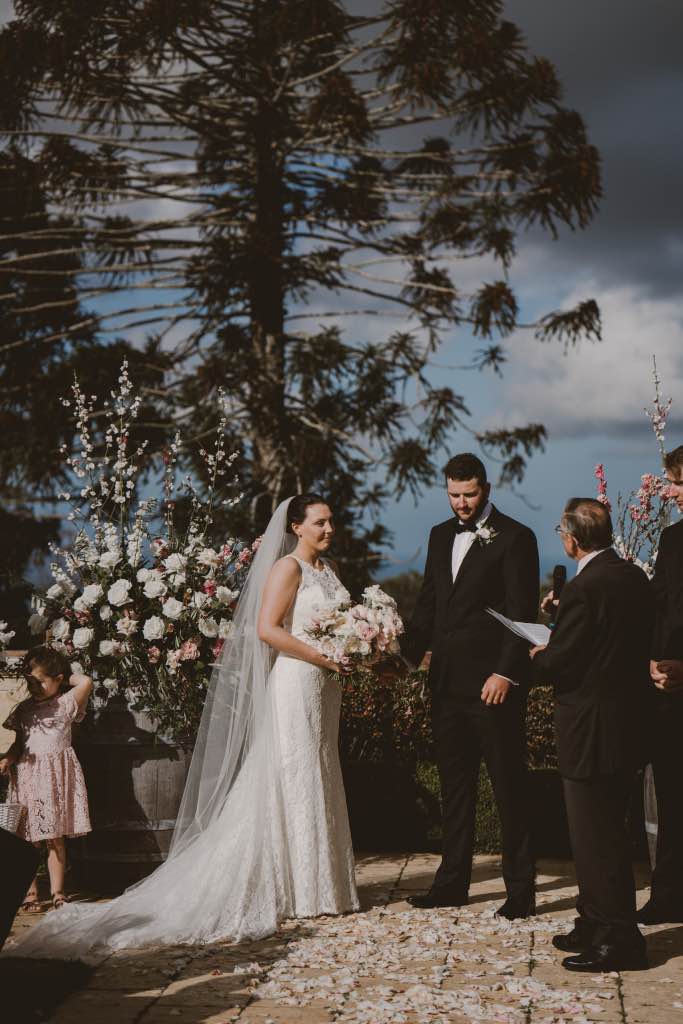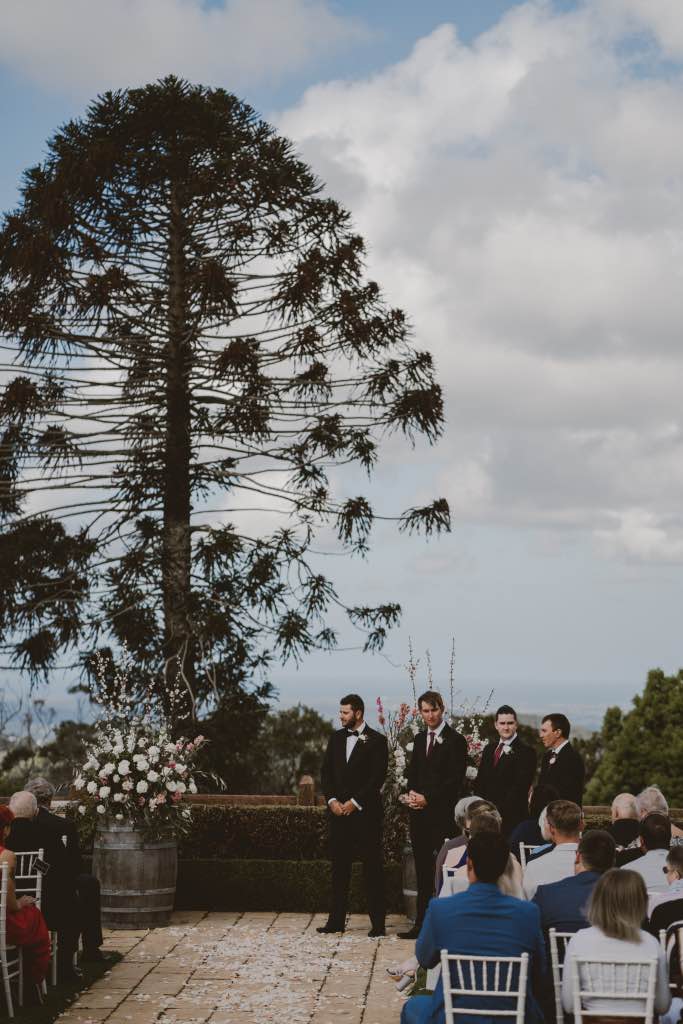 Wow! Best florist ever... You absolutely made our dreams comes to true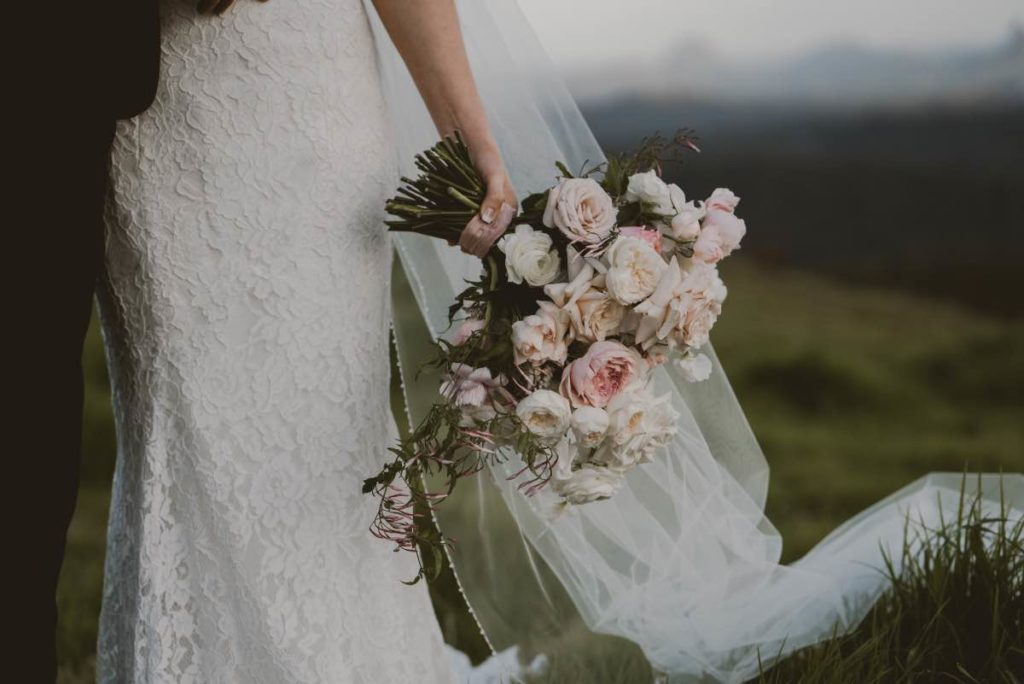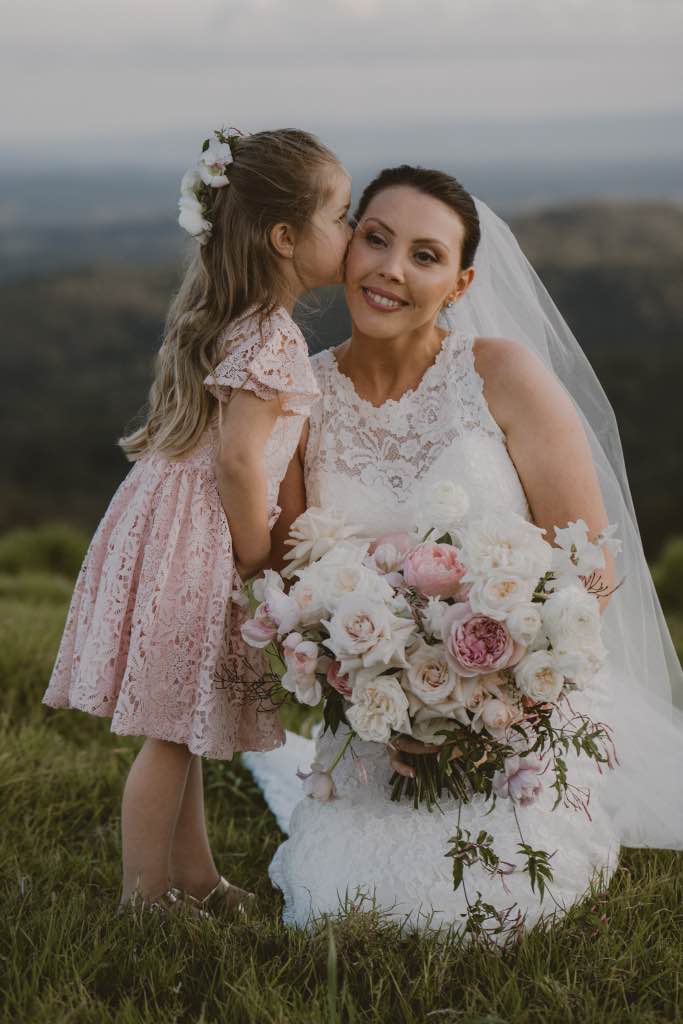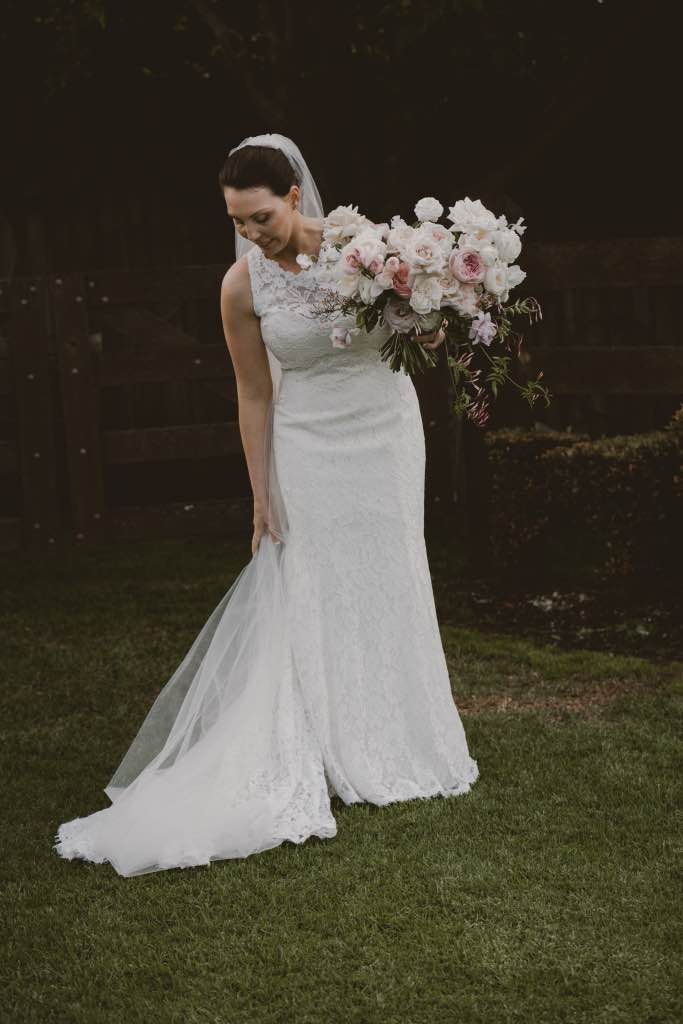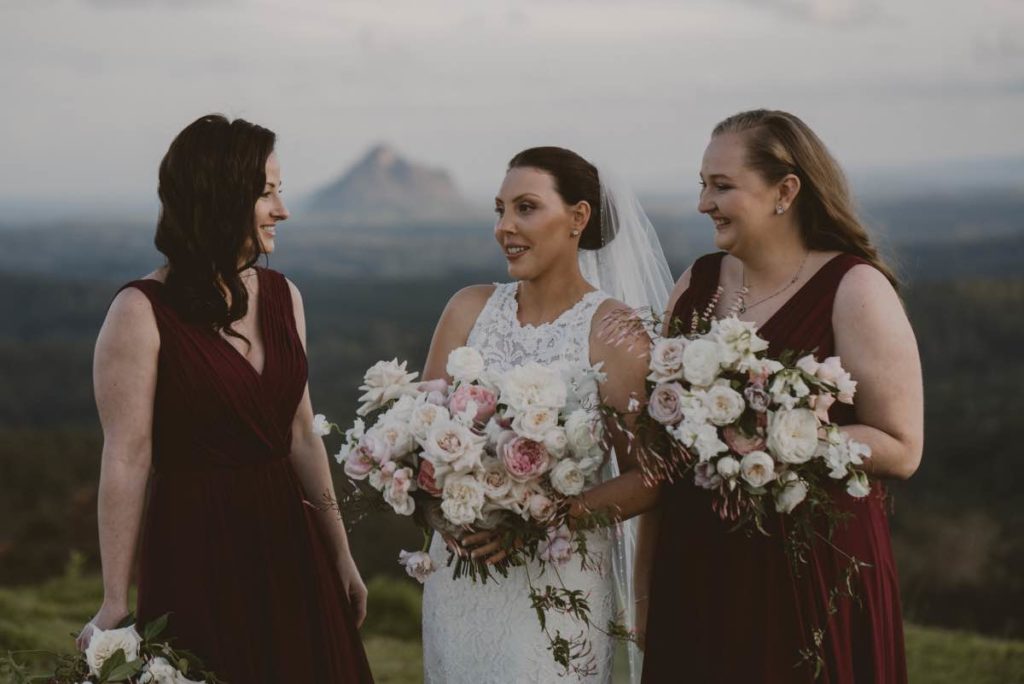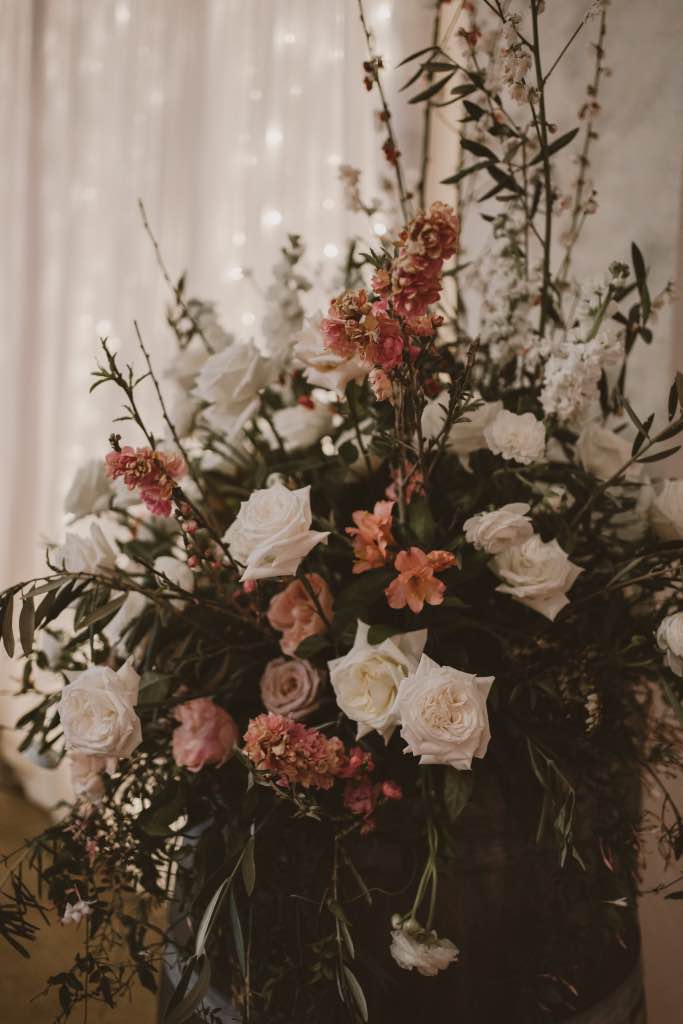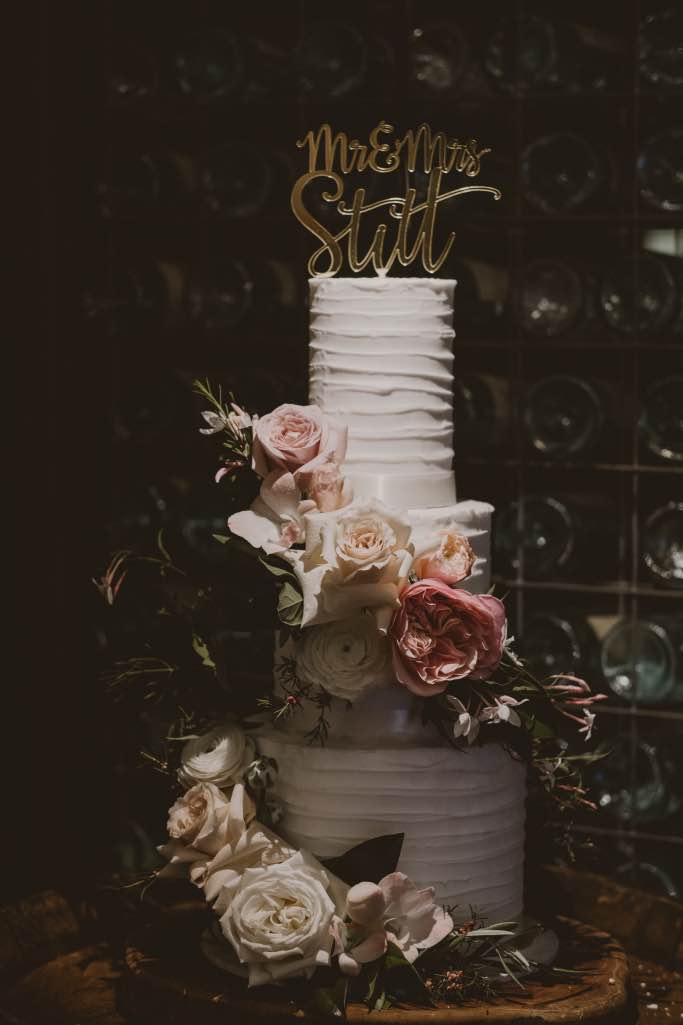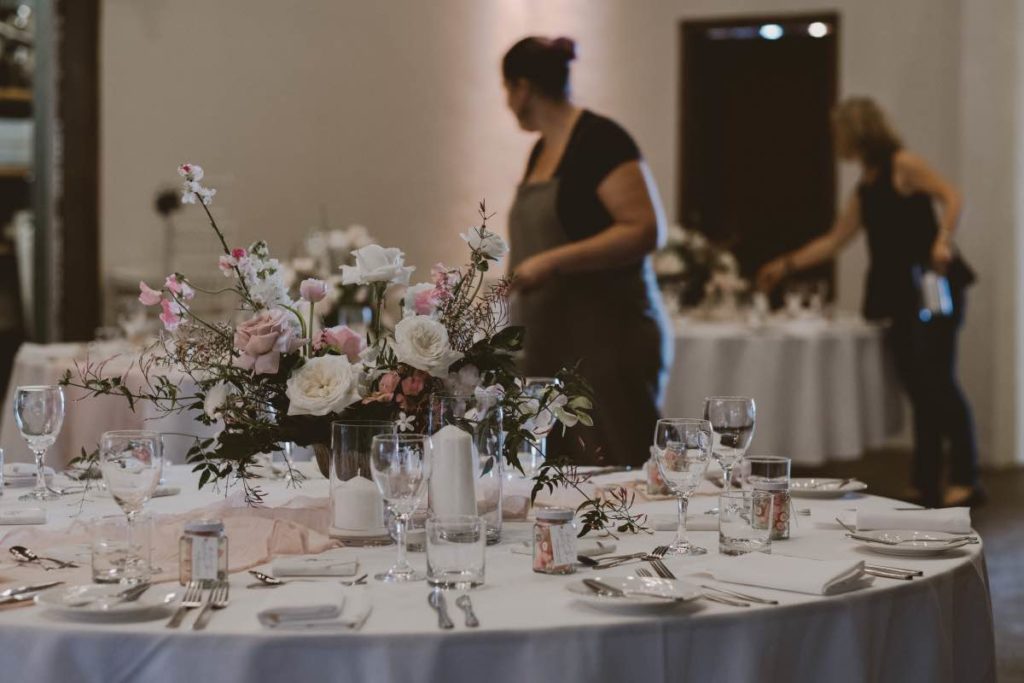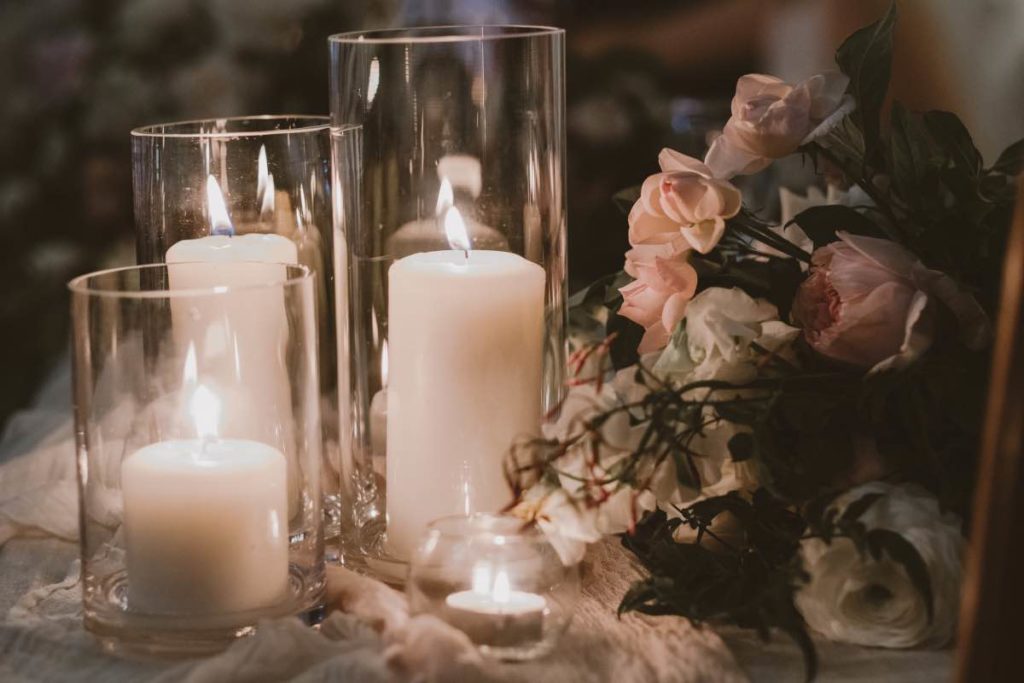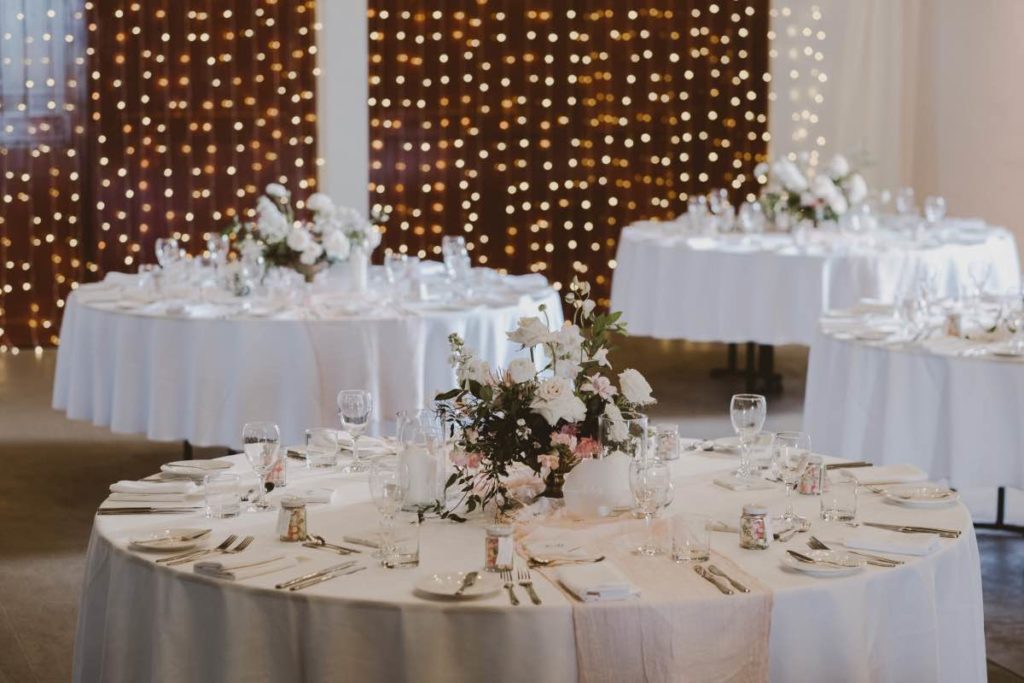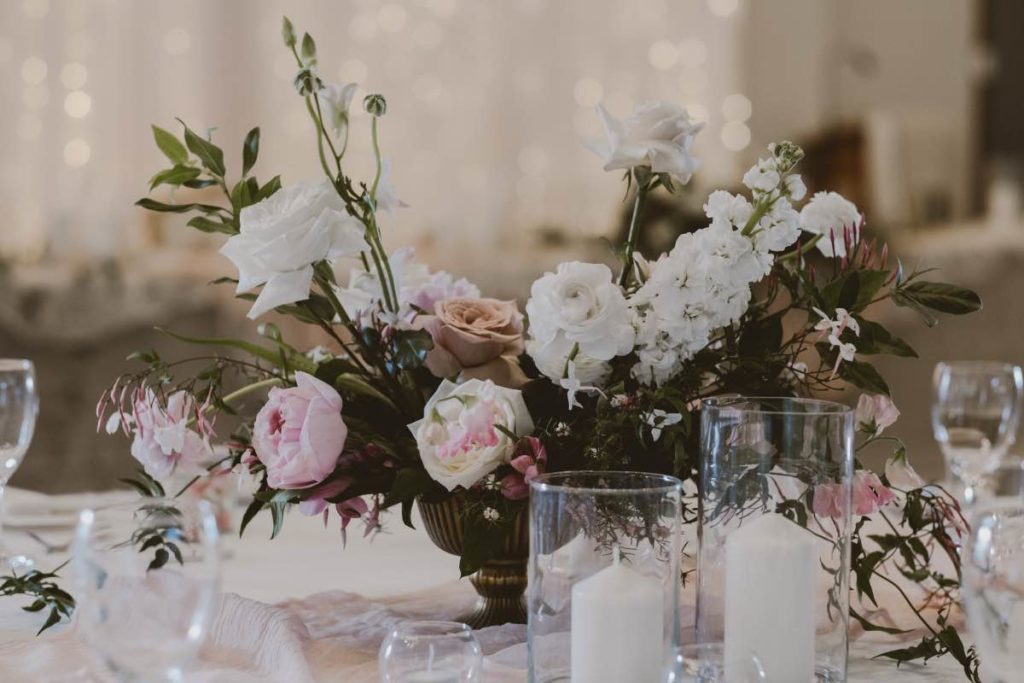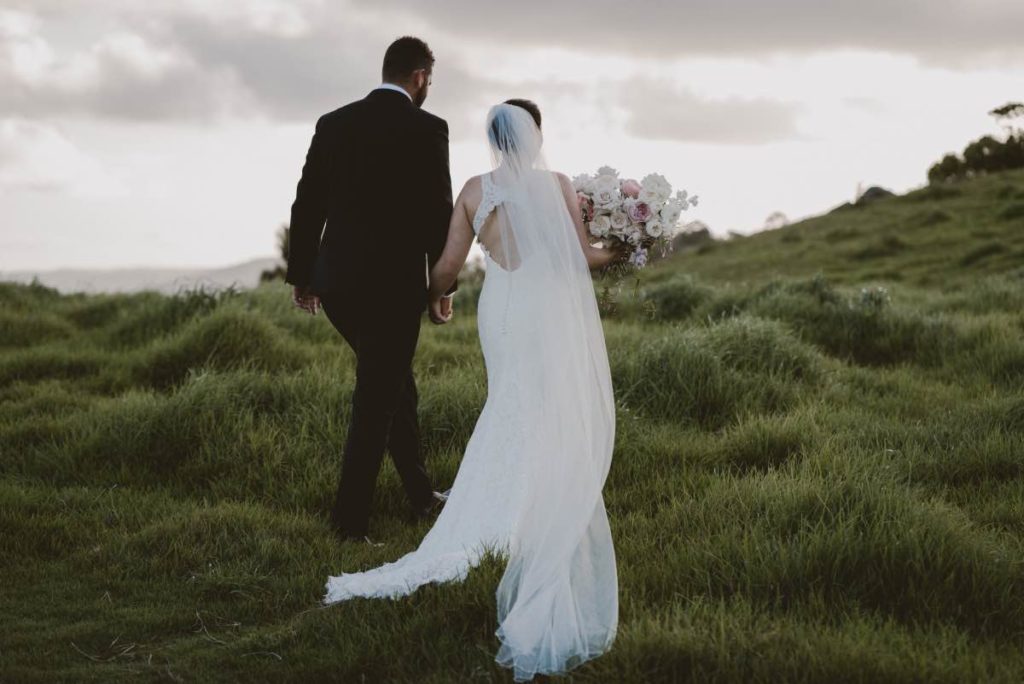 Photography/Videography ARTOGRAPHY | Venue FLAXTON GARDENS | Celebrant BILL SCURRY | Makeup NATALIE HUNTER | Hair HAIR BY NICOLA | Cake ELIZABETH AND MAY | Florals WILLOW BUD