ROMANTIC ELOPEMENT AT HALFMOON HIDEAWAY
HALFMOON HIDEAWAY MALENY
OCTOBER 2020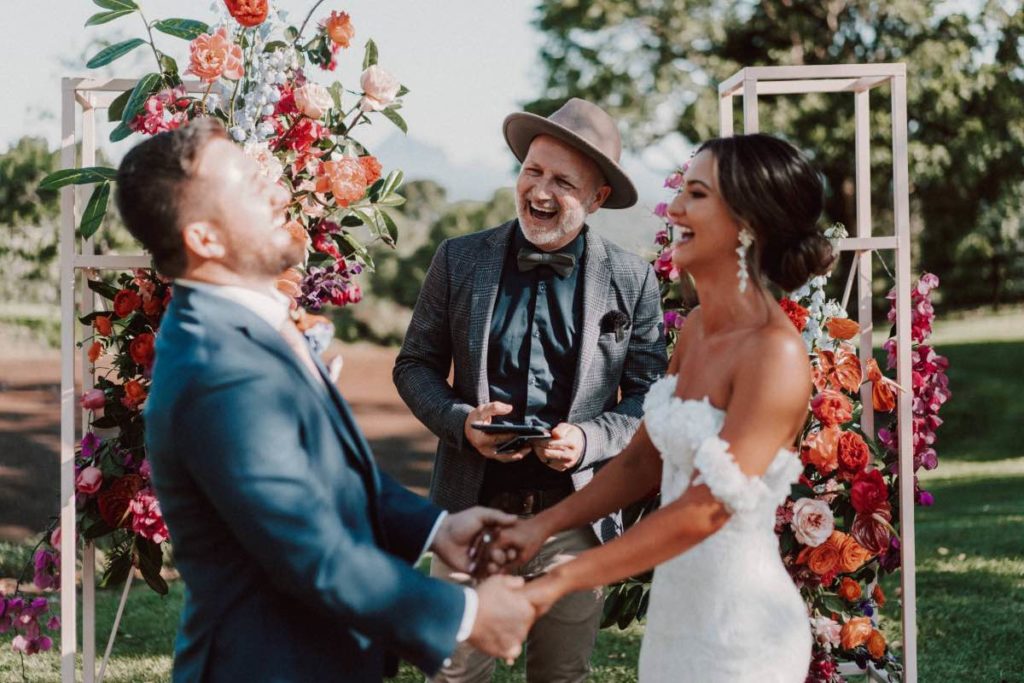 With all the goings on at the moment, many couples are sad or upset about the loss of their 'big day'. We feel you and totally understand; but we have noticed that so many couples have chosen to enjoy an intimate elopement with a small group of loved ones or just each other and we have to say, we are loving it. We miss the big WOW weddings, we really do; but all the post COVID weddings we have been involved with have been extra special; they made it through all the restrictions, changes and disappointments and the emotion on the day is really heartfelt and I think the couples have really felt it was all about them- not the hordes of people that they may not have had time to see on their wedding day anyway.
We have never seen as many teary grooms and guests as we have this year. The captures from the photographers of that first look really tugs the heartstrings. This year we have received some of the best, the most heart warming and lovely messages and praise from our couples. It really has been an emotional year – but in some ways a good emotional year- having the time to work out whats important to you and your partner.
Many of our couples have elected to do a small elopement on their original wedding day (or sooner) and then have the big party next year. This has meant small intimate weddings with real feeling and only the very special and closest friends in attendance. We WILL get back to the big party again soon- but in the meantime, celebrate you and your partner and your love. Create that WOW moment, just for you.
Featuring real wedding of Clara and Brendan.
Clara and Brendan eloped with a select number of guests at Halfmoon Hideaway, with spectacular freestanding floral frames for the intimate ceremony and amazing outdoor feasting under festoon lights and it was AMAZING. The palette of the day was Plum, Raspberry, Coral, Peachy tones, lush greens with pops and magenta and soft blue.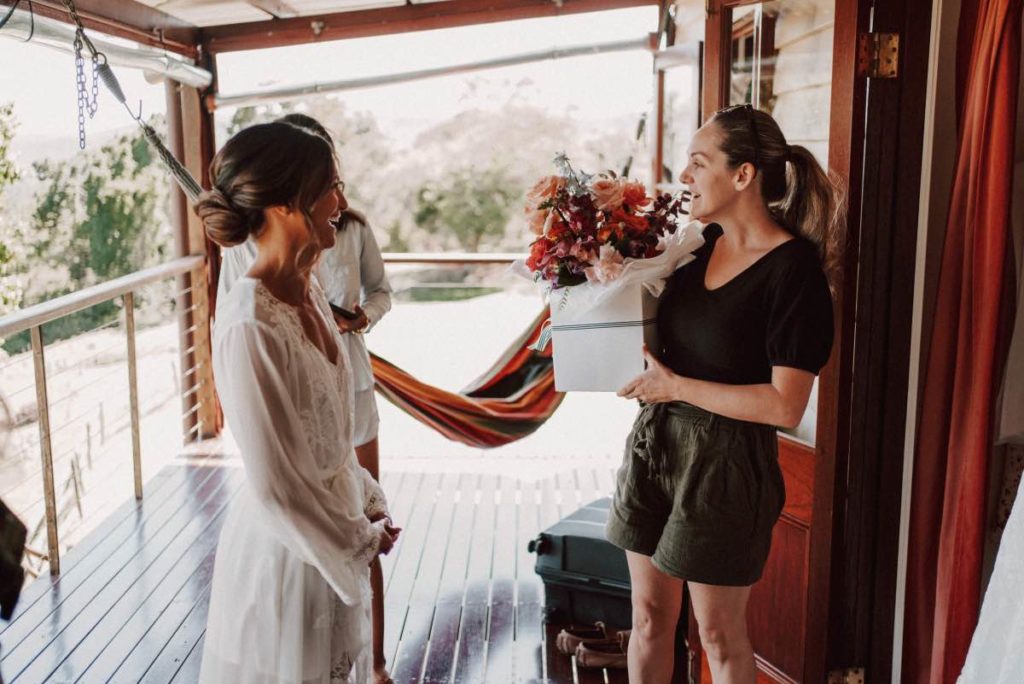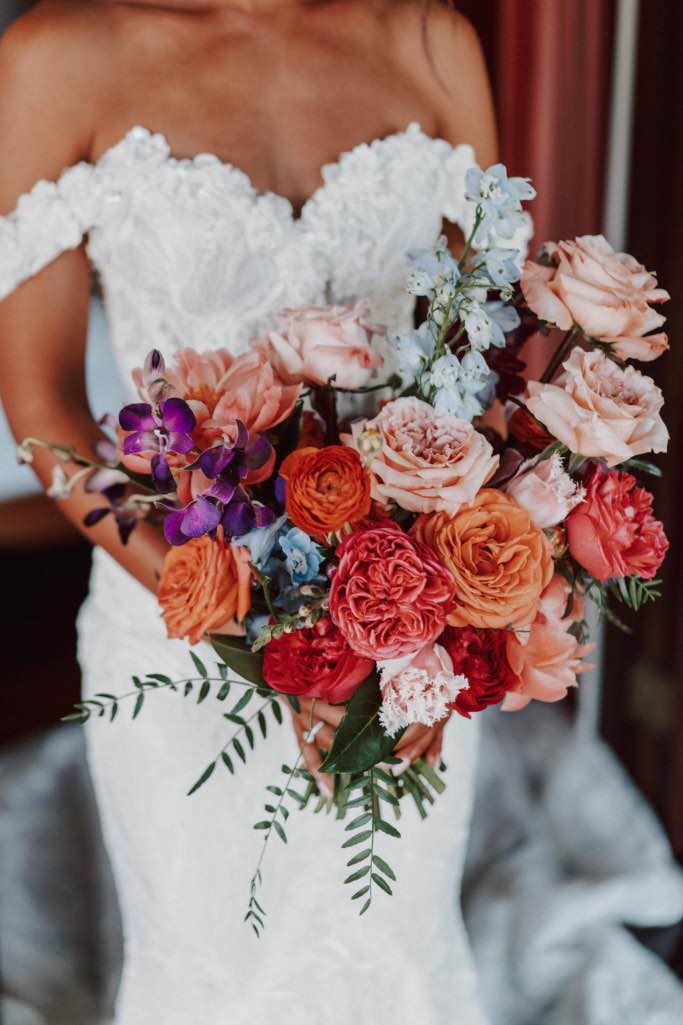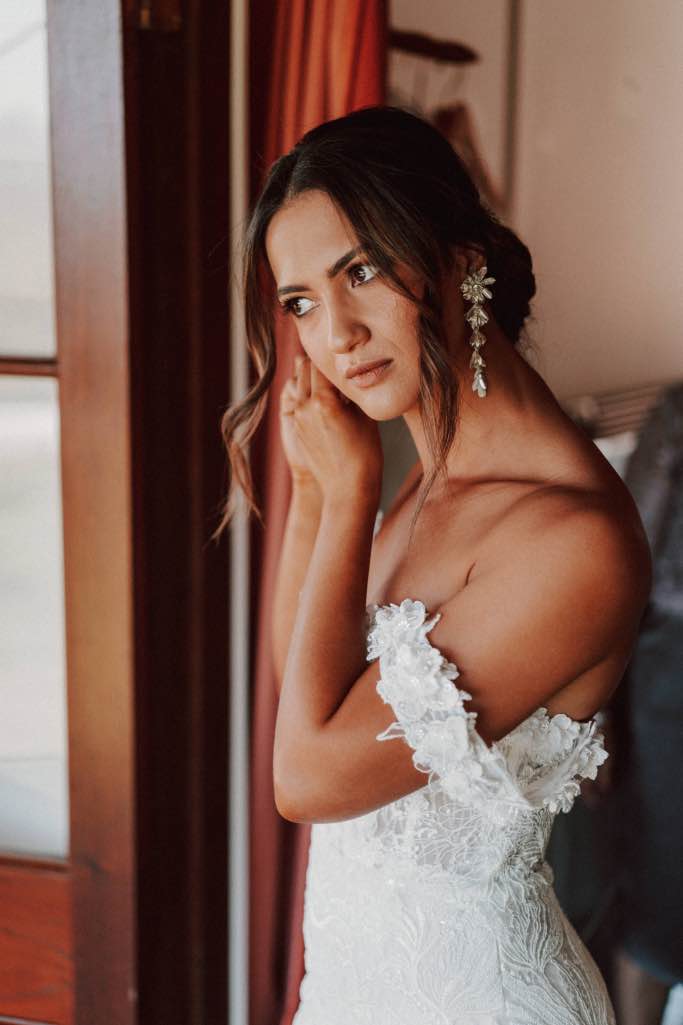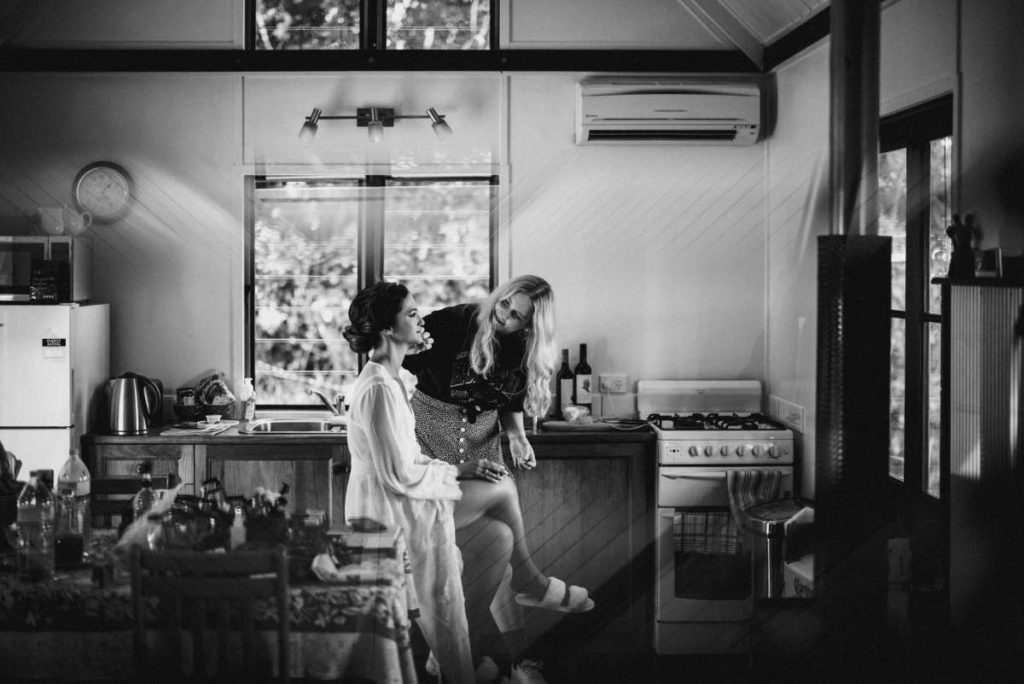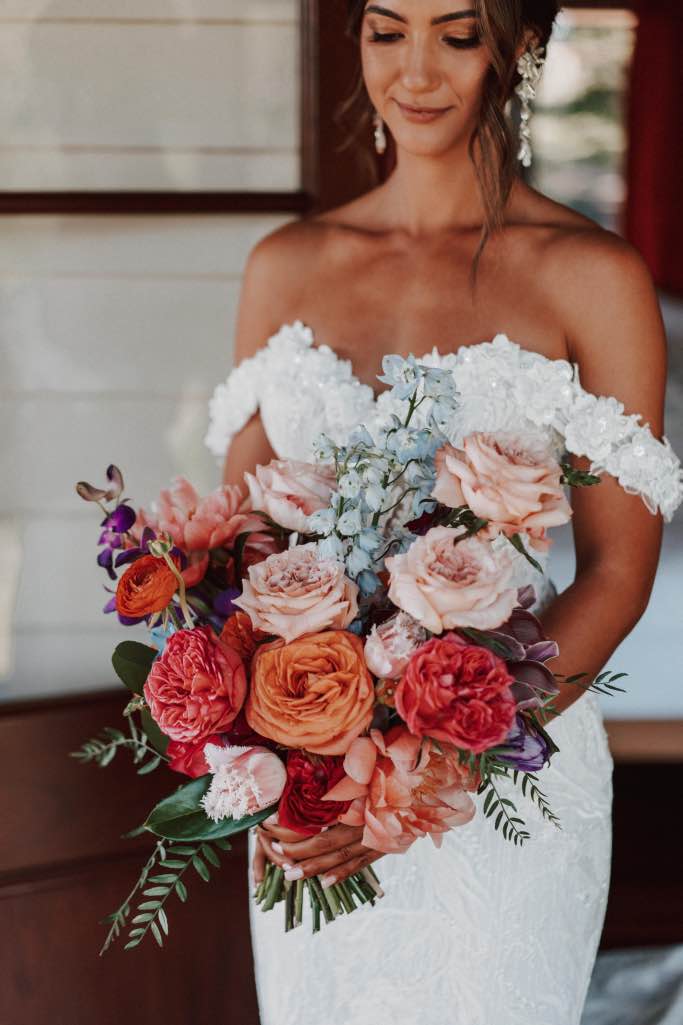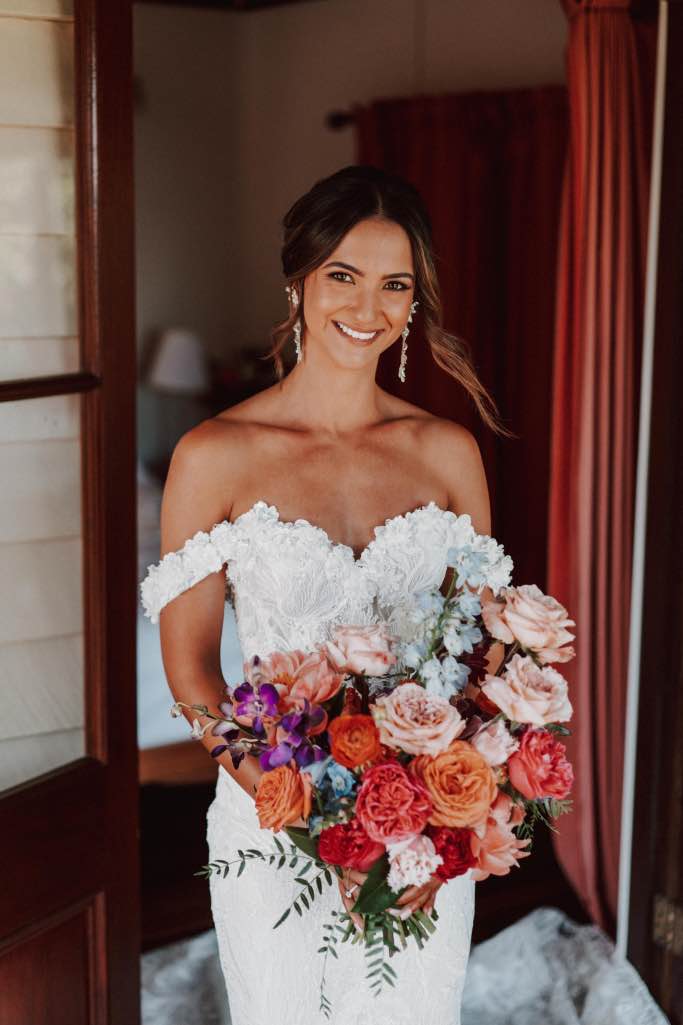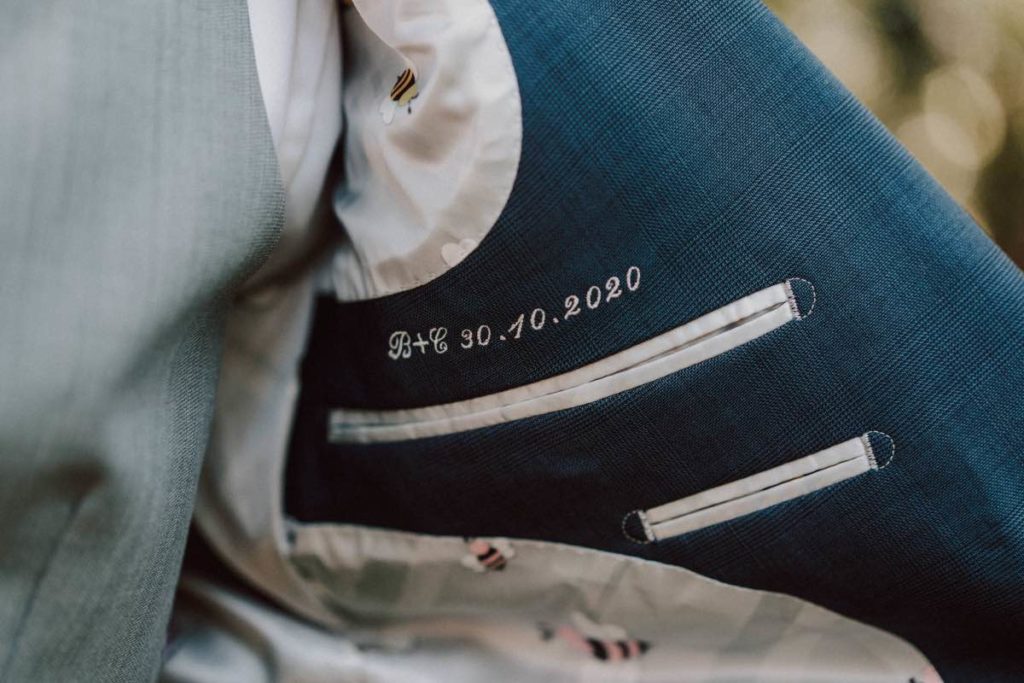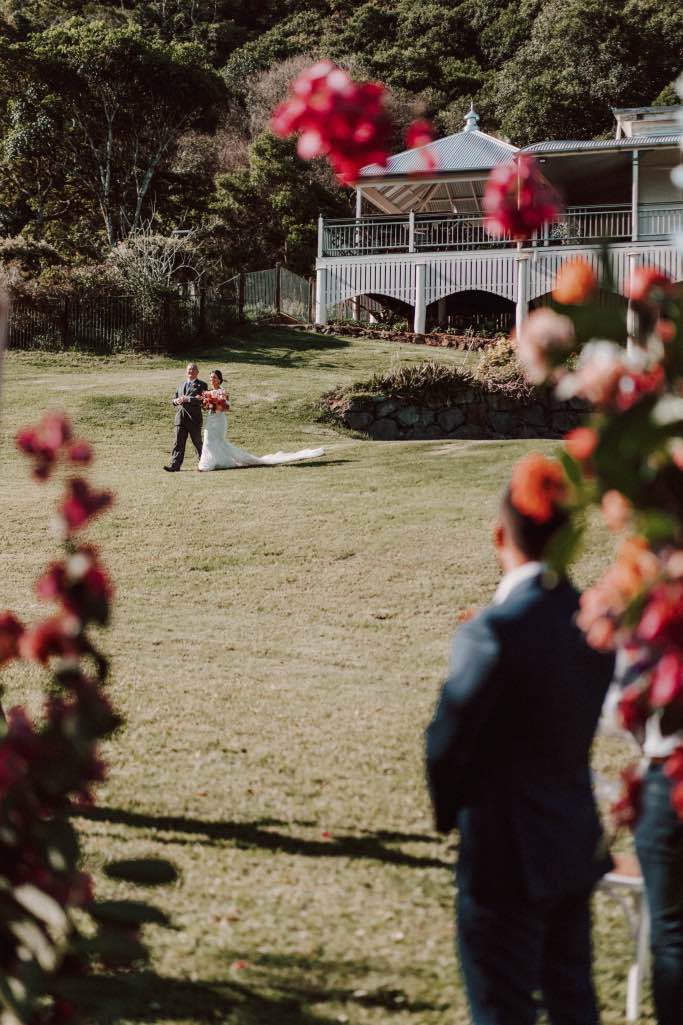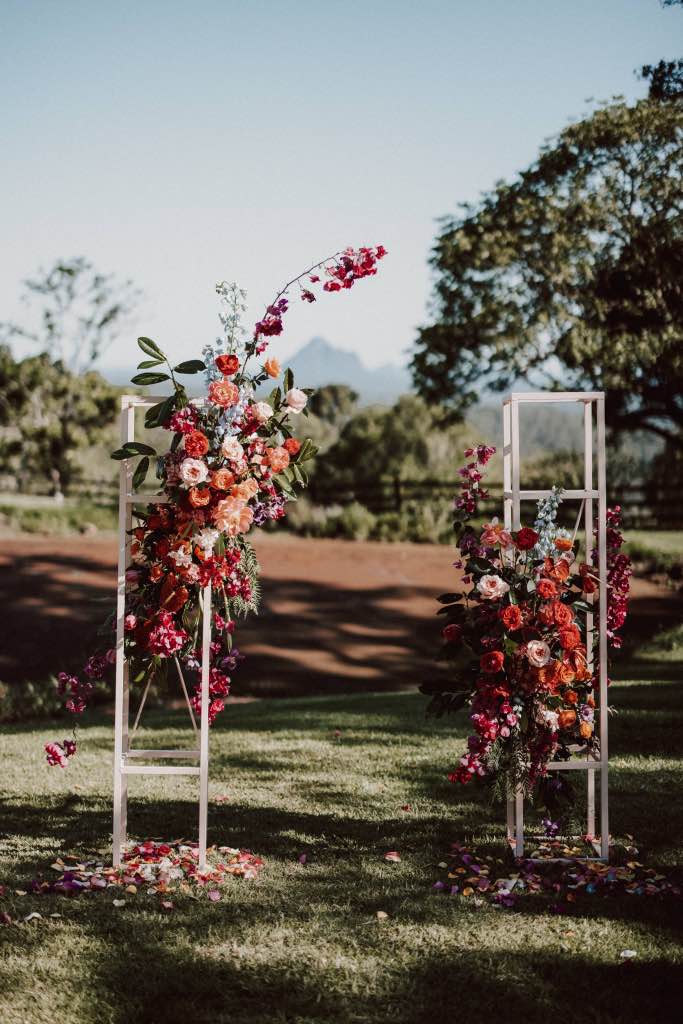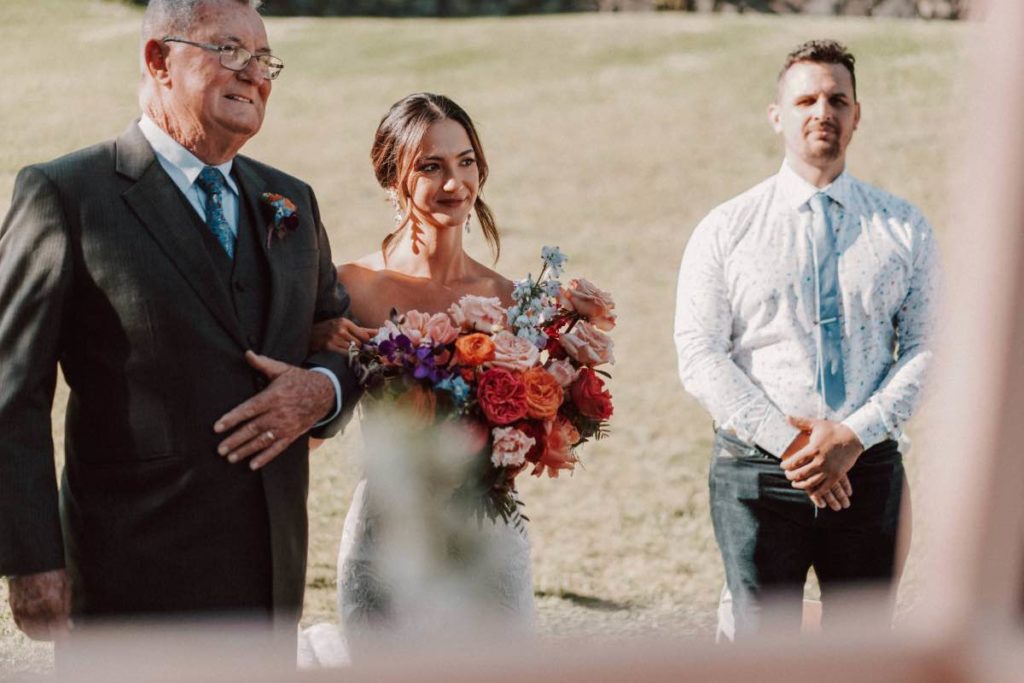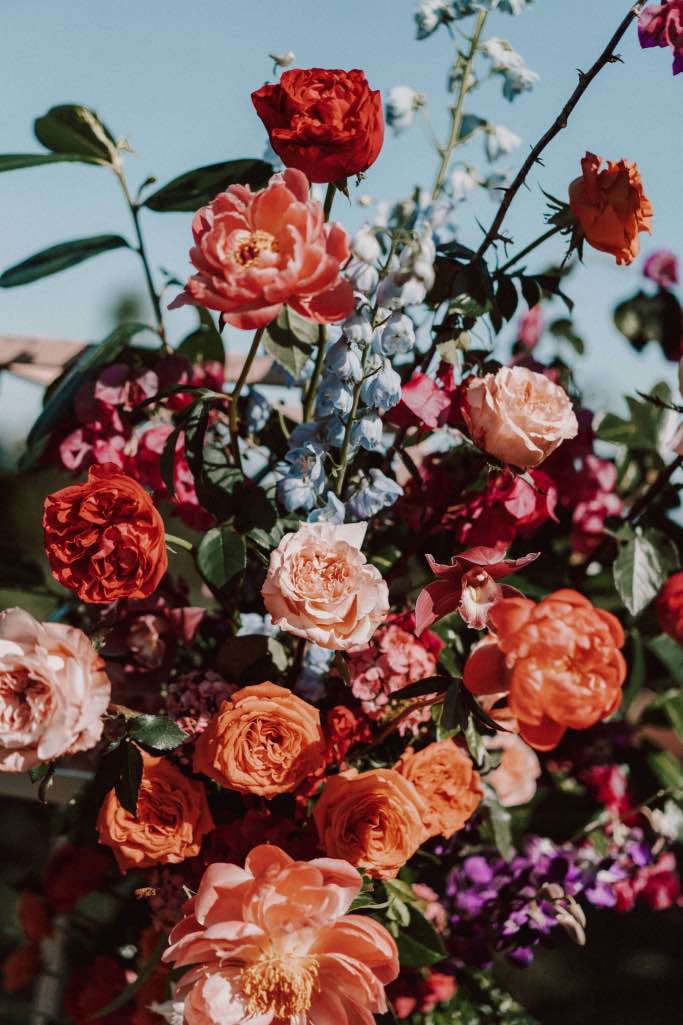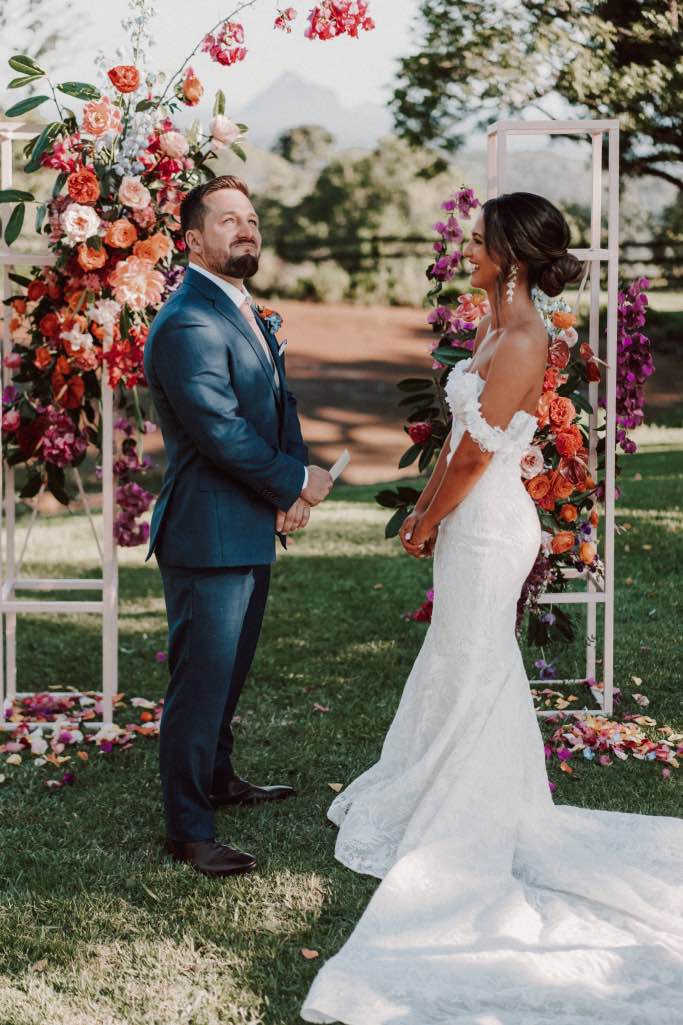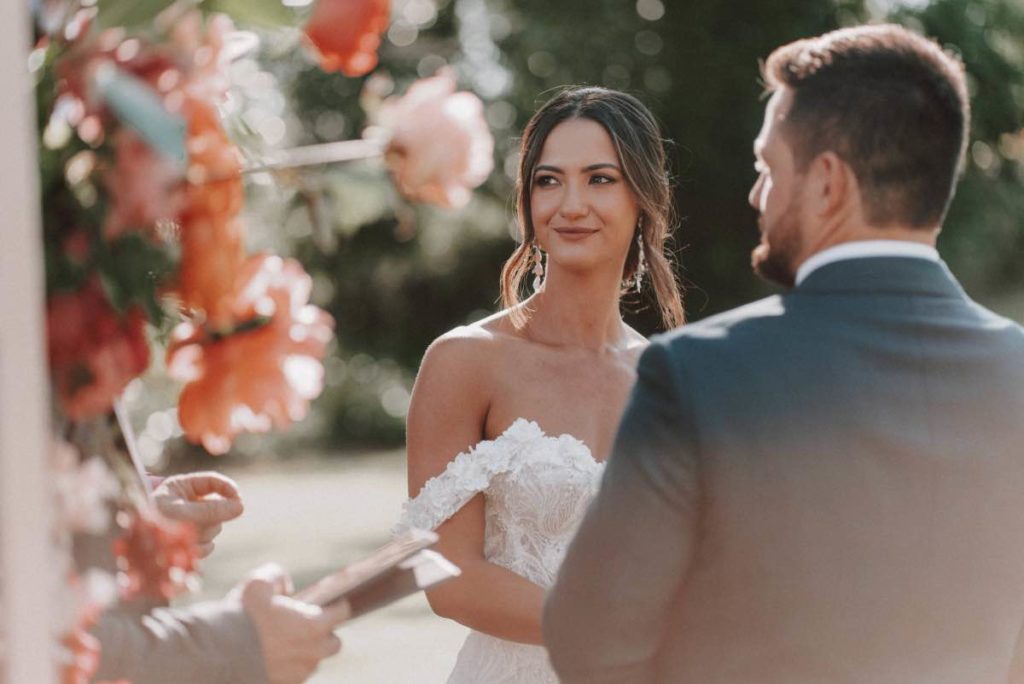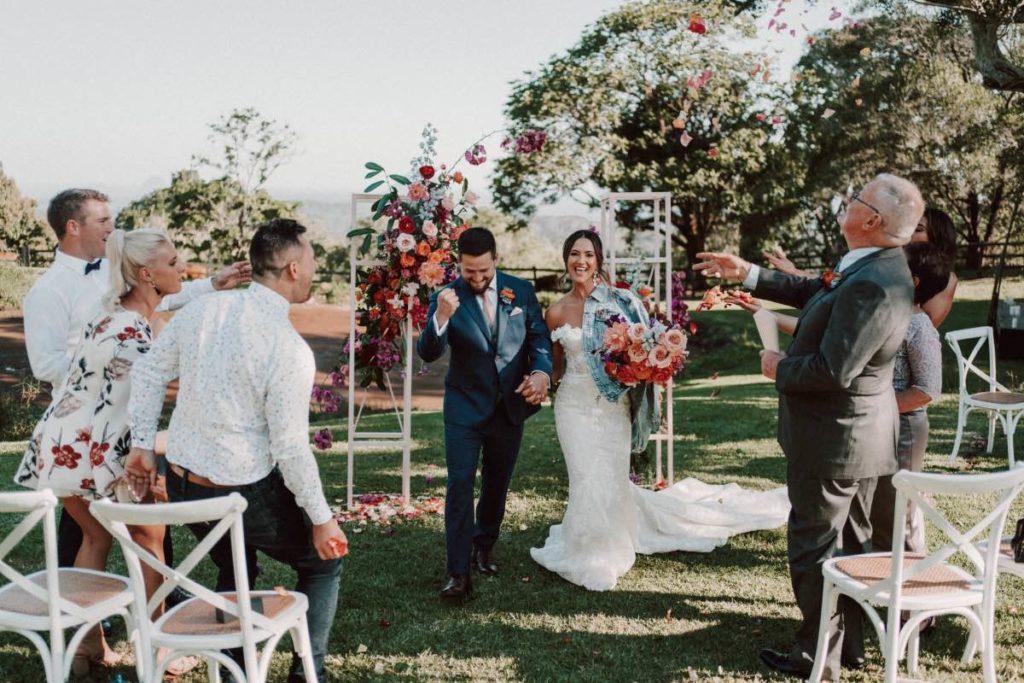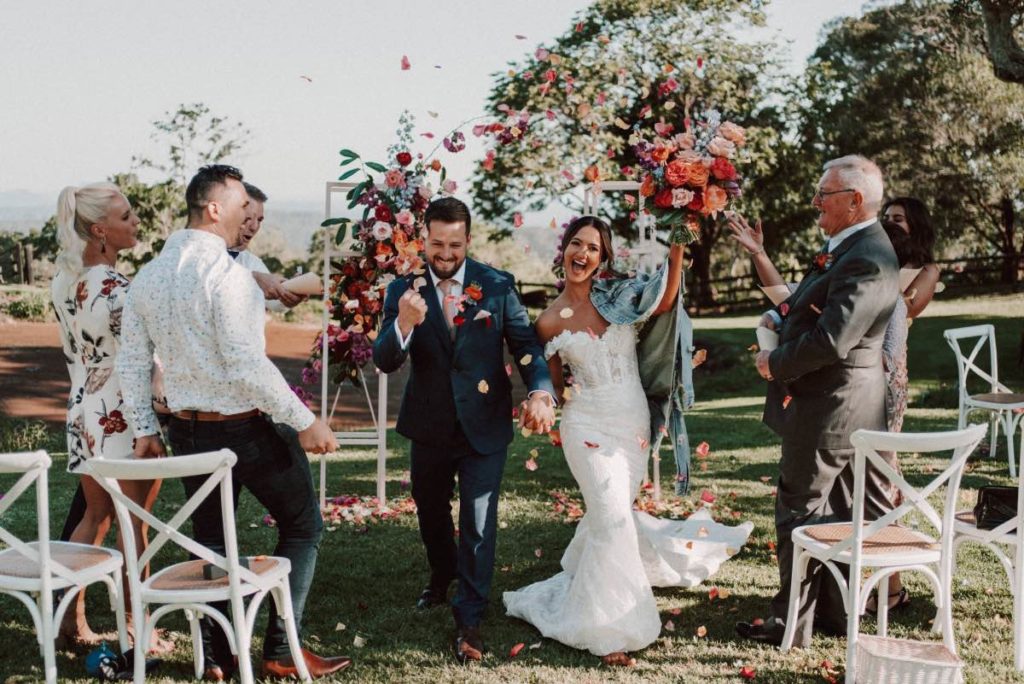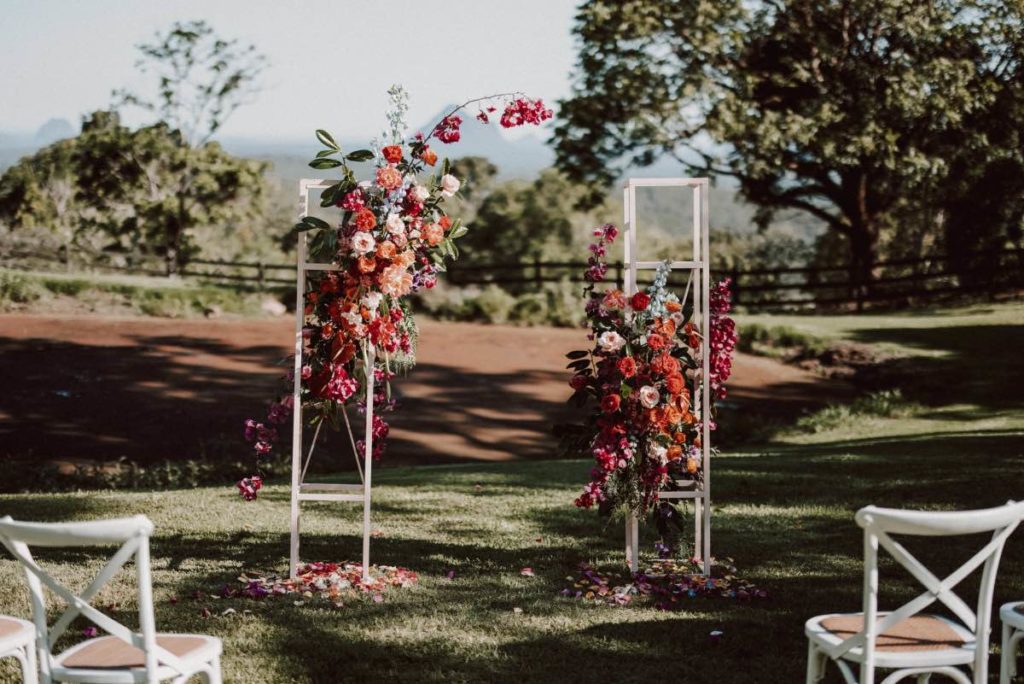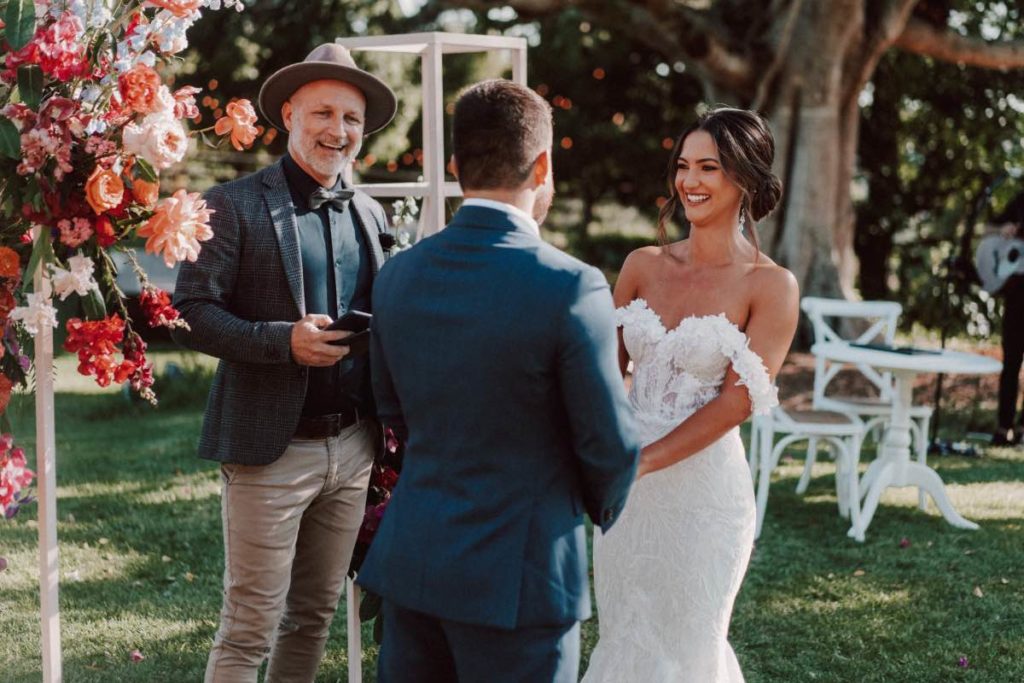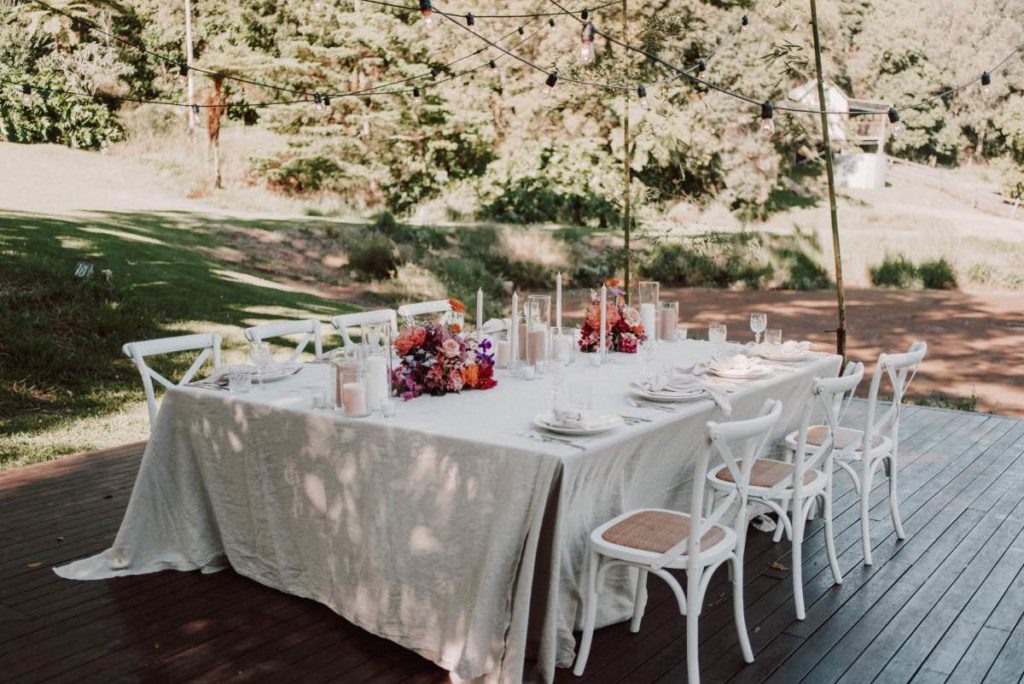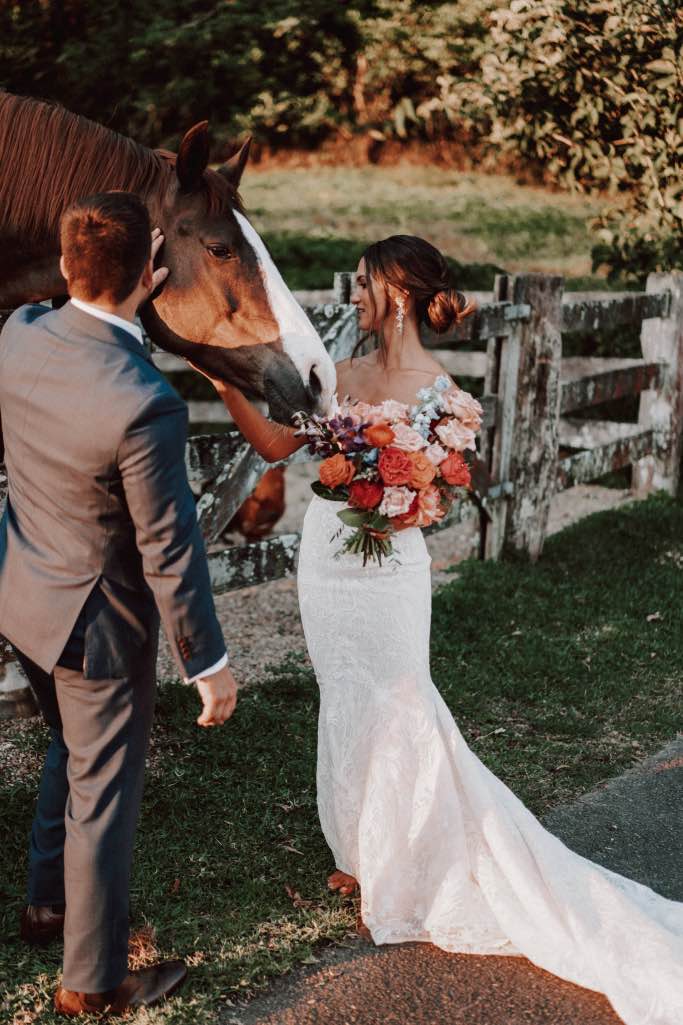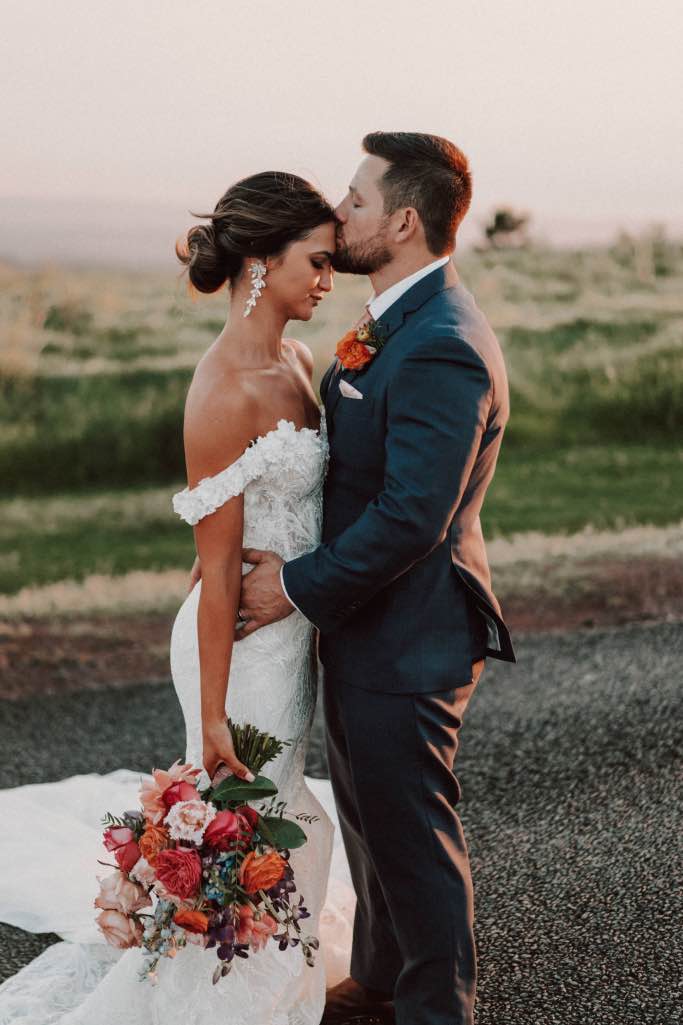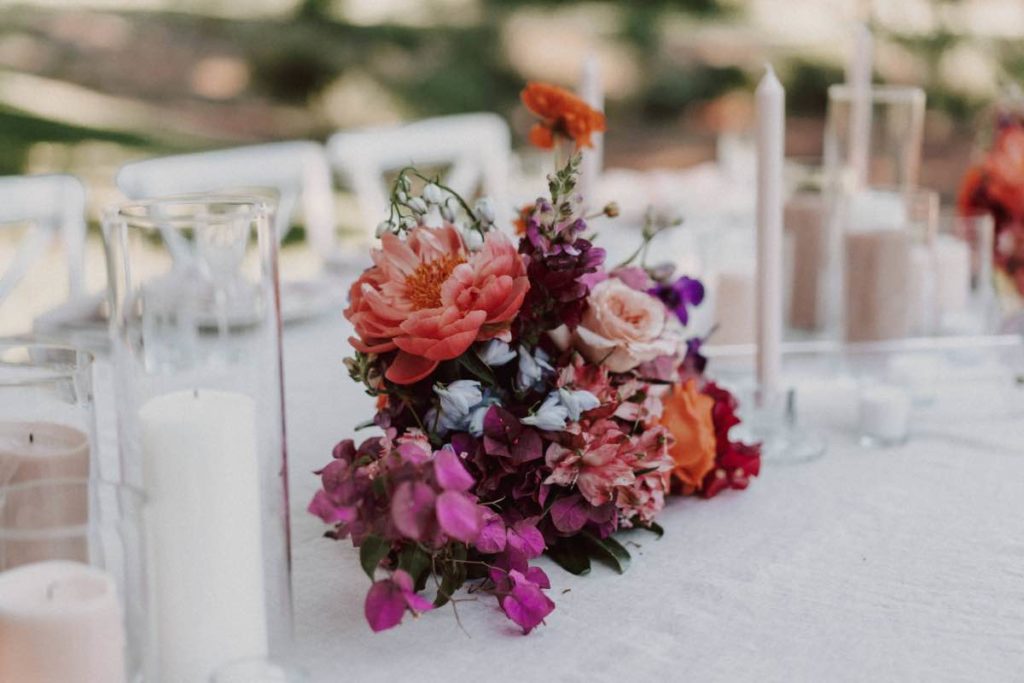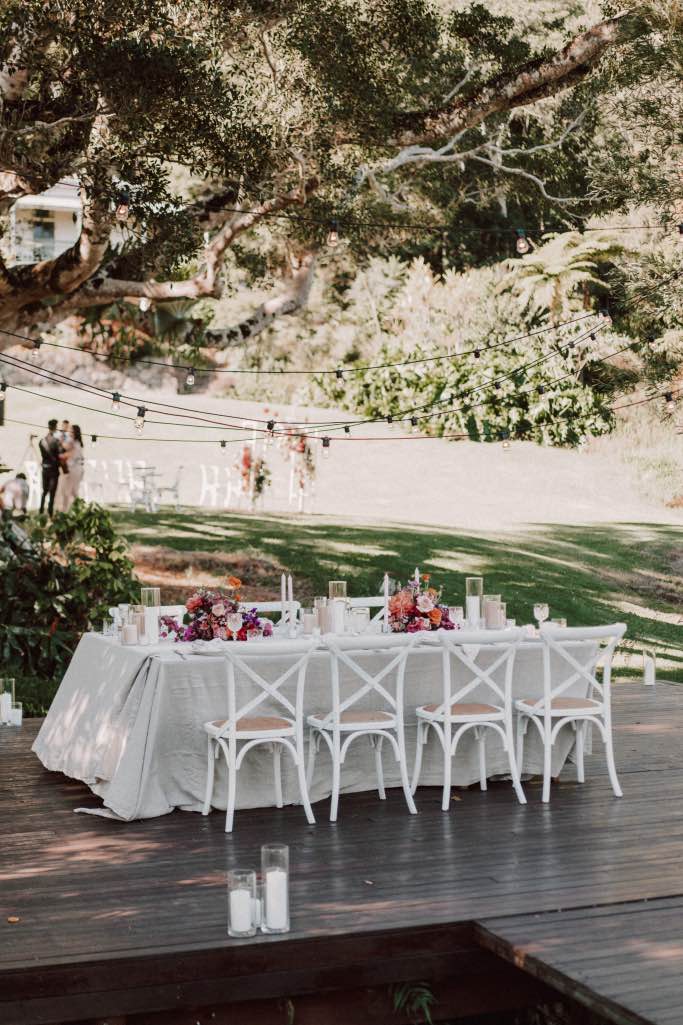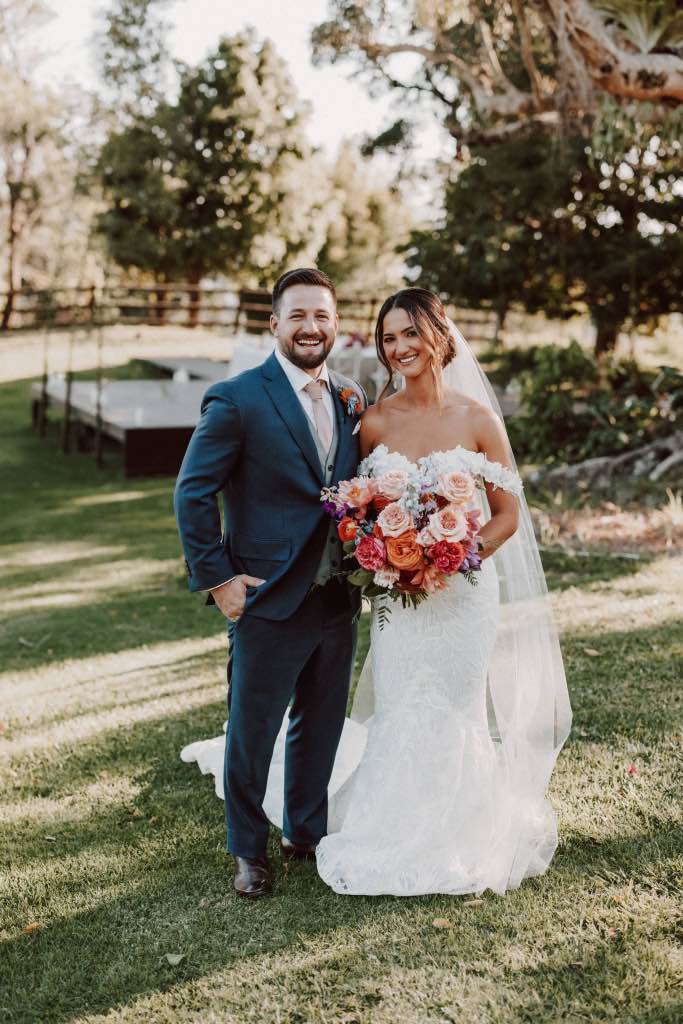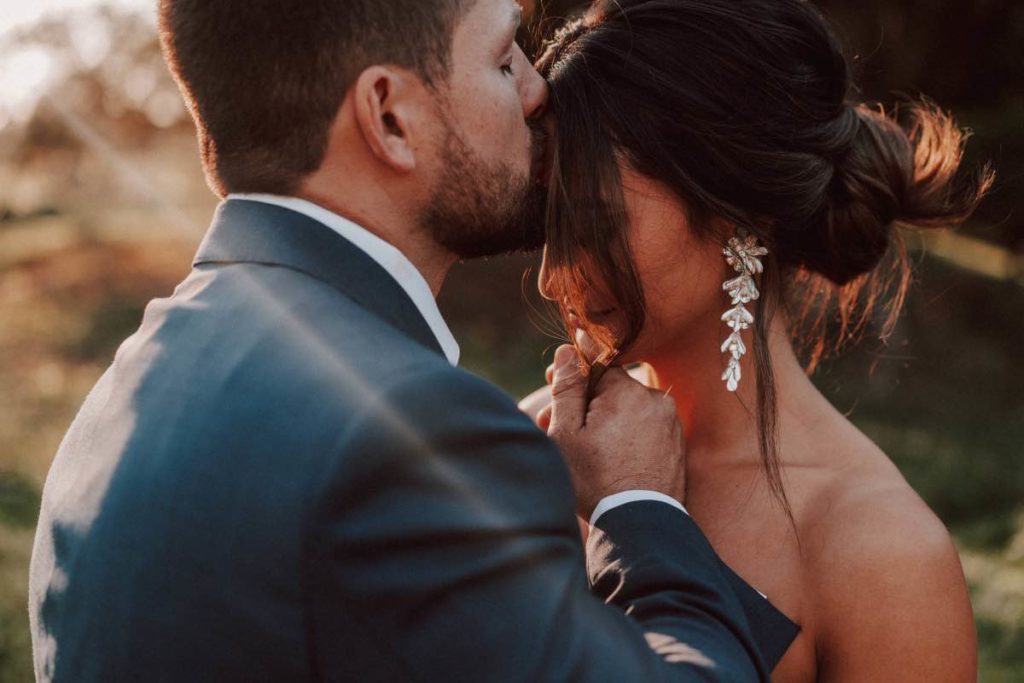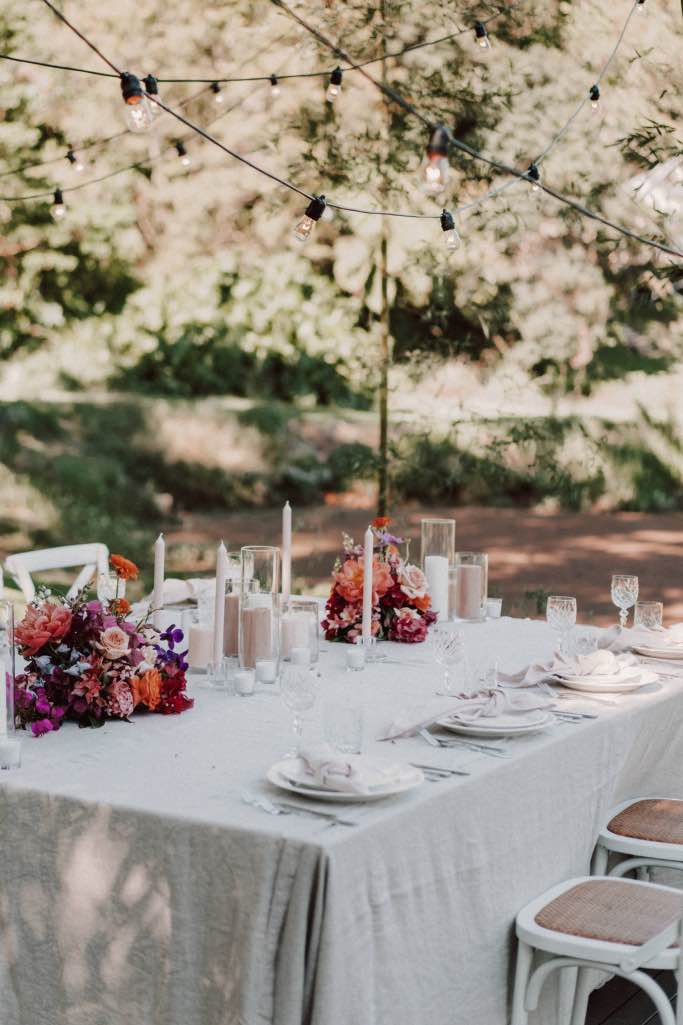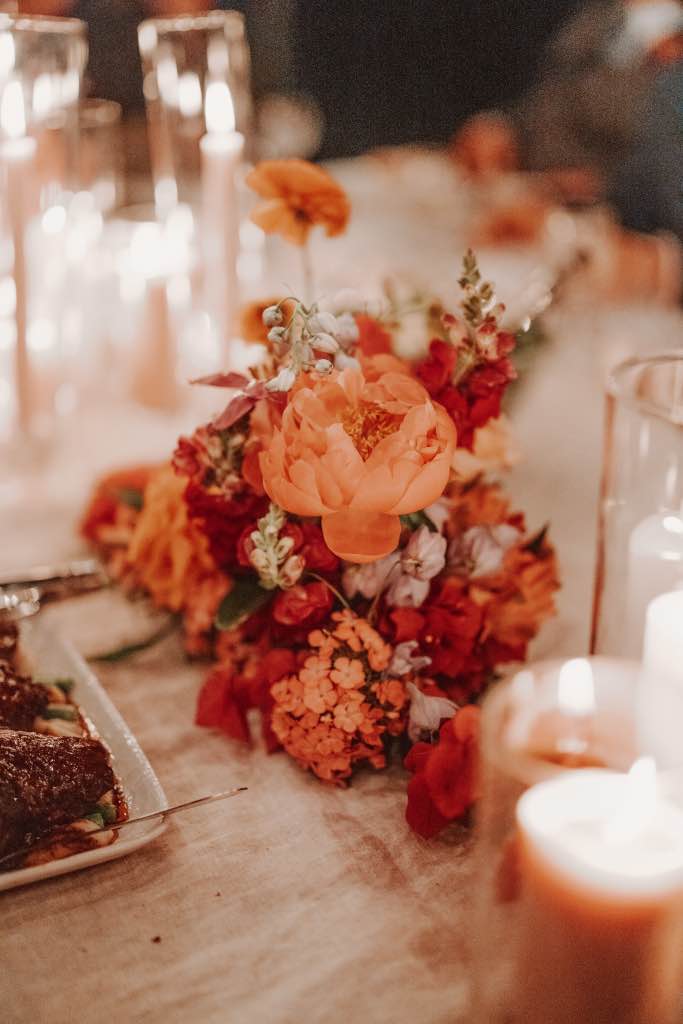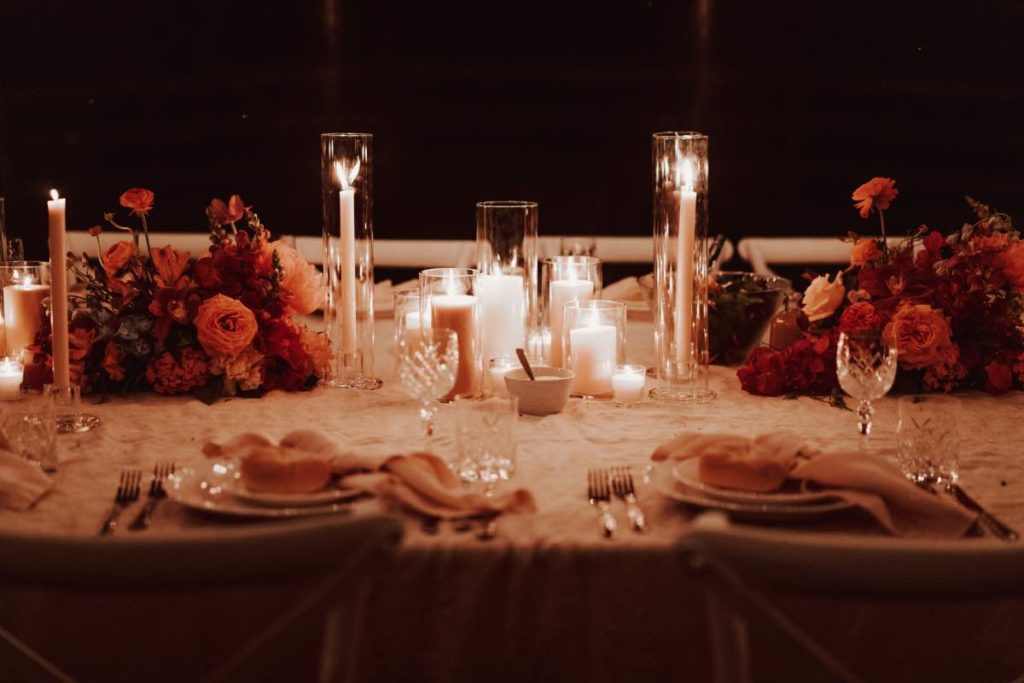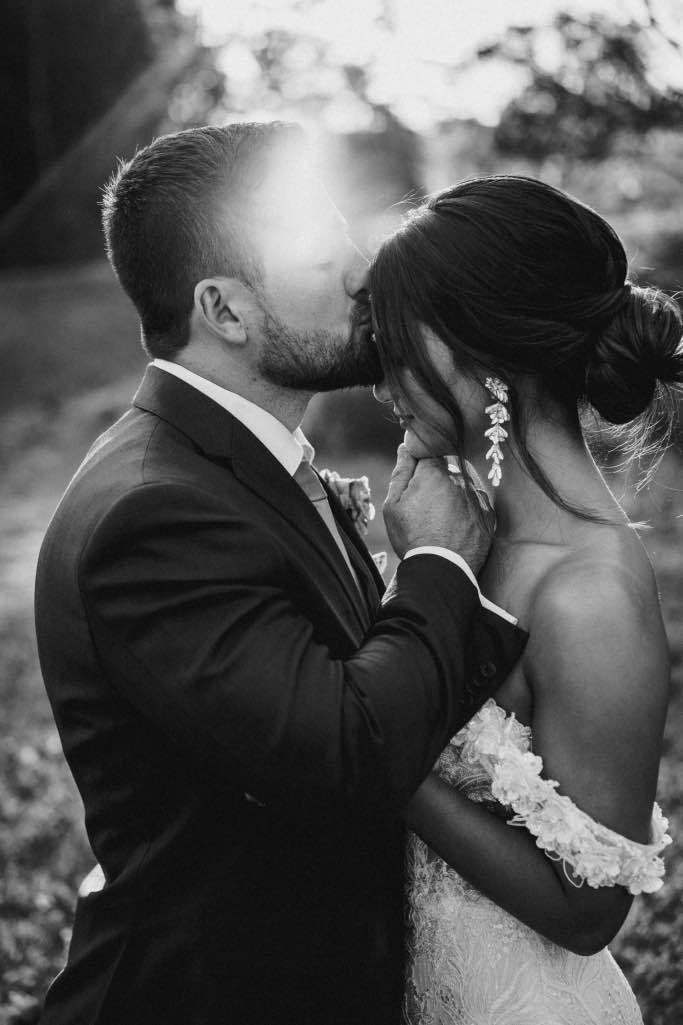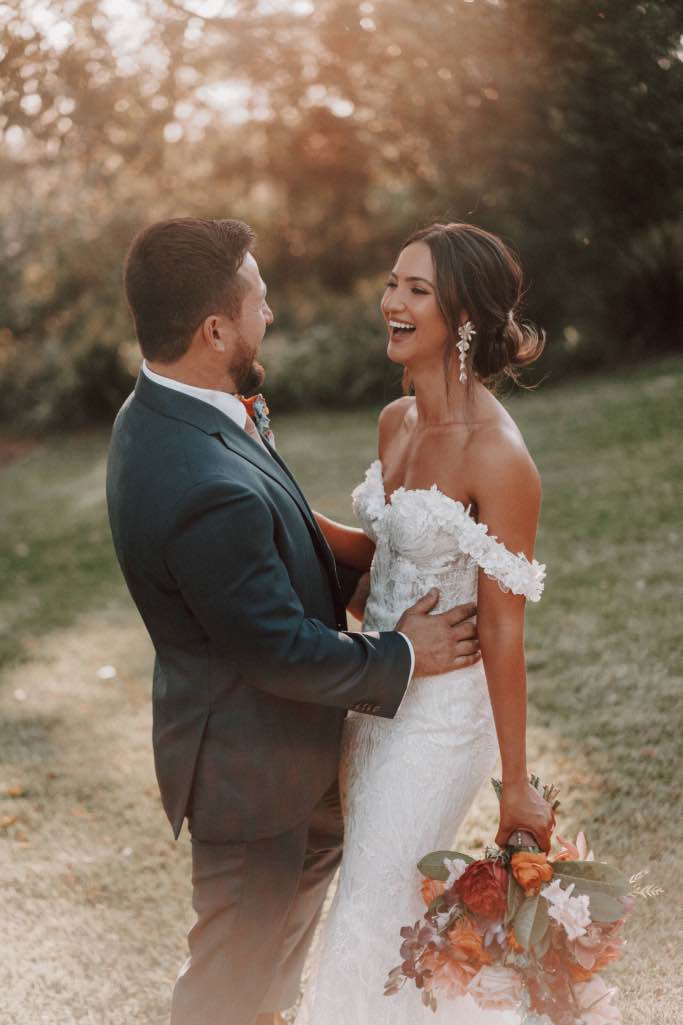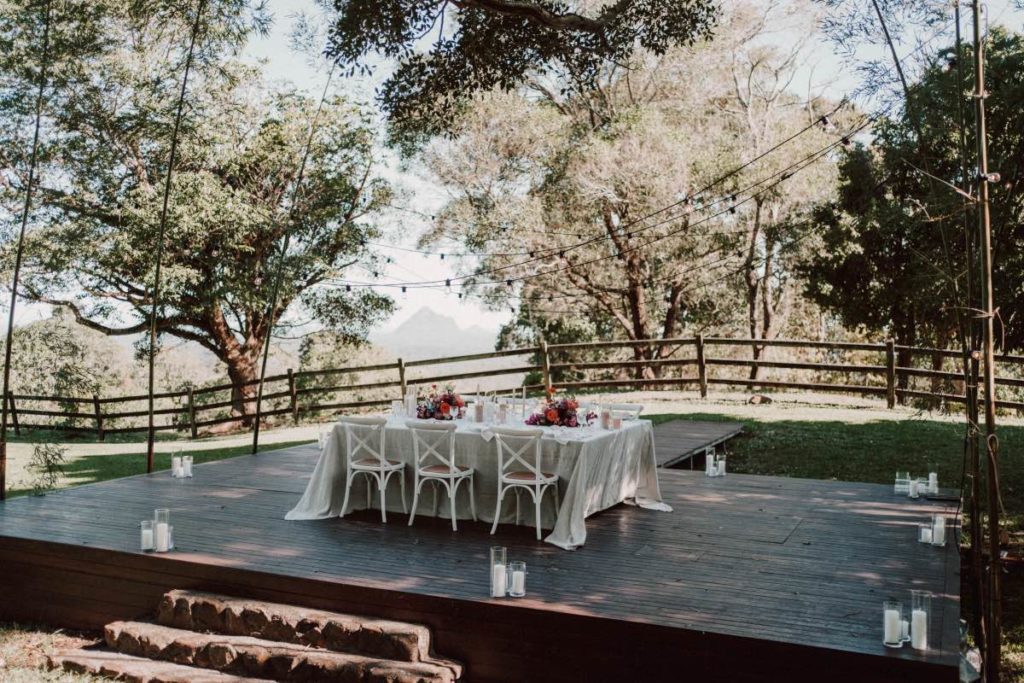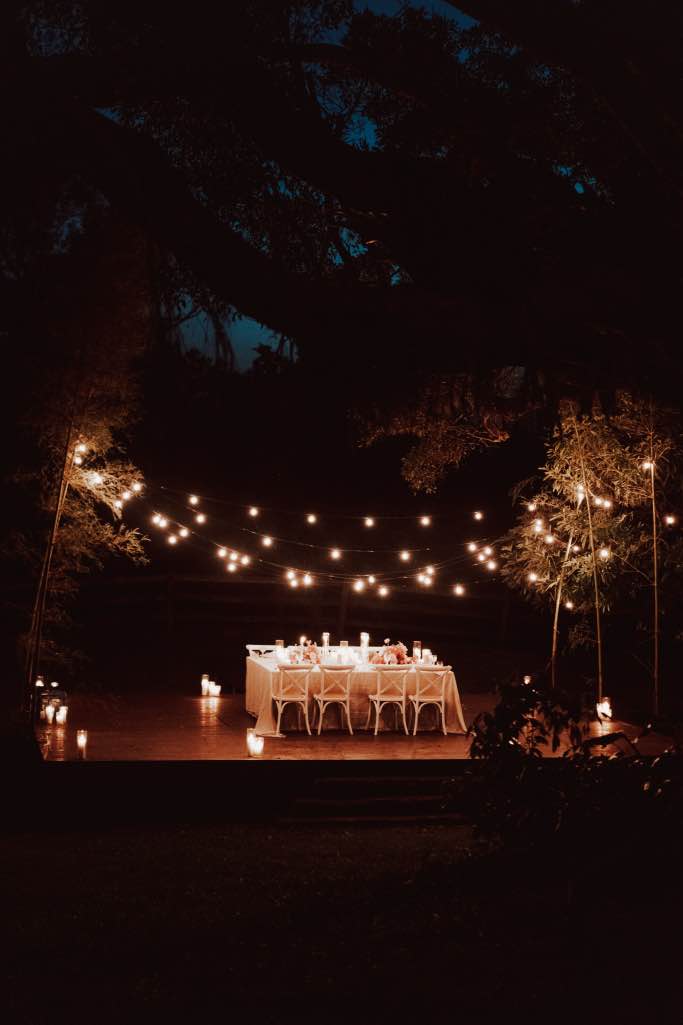 Photography LUKE MIDDLEMISS | Venue HALFMOON HIDEAWAY | Styling SIMPLY STYLE CO | Flowers WILLOW BUD | Celebrant MARRIED BY JAKE
Willow Bud Wedding Florist created these wedding flowers and bridal bouquets. The wedding ceremony and reception designs were created specifically for this bride at this Sunshine Coast wedding venue, but this style could be created at many of our beautiful Sunshine Coast hinterland wedding venues in Maleny, Montville, Mapleton, Obi Obi, and Flaxton. This wedding styling and wedding florals would also match perfectly with venues and beaches in Noosa, Mooloolaba, Caloundra and private properties across the Sunshine Coast.