Relaxed and Fun at Sunshine Beach Surf Club
SUNSHINE BEACH SURF CLUB
FEBRUARY 2020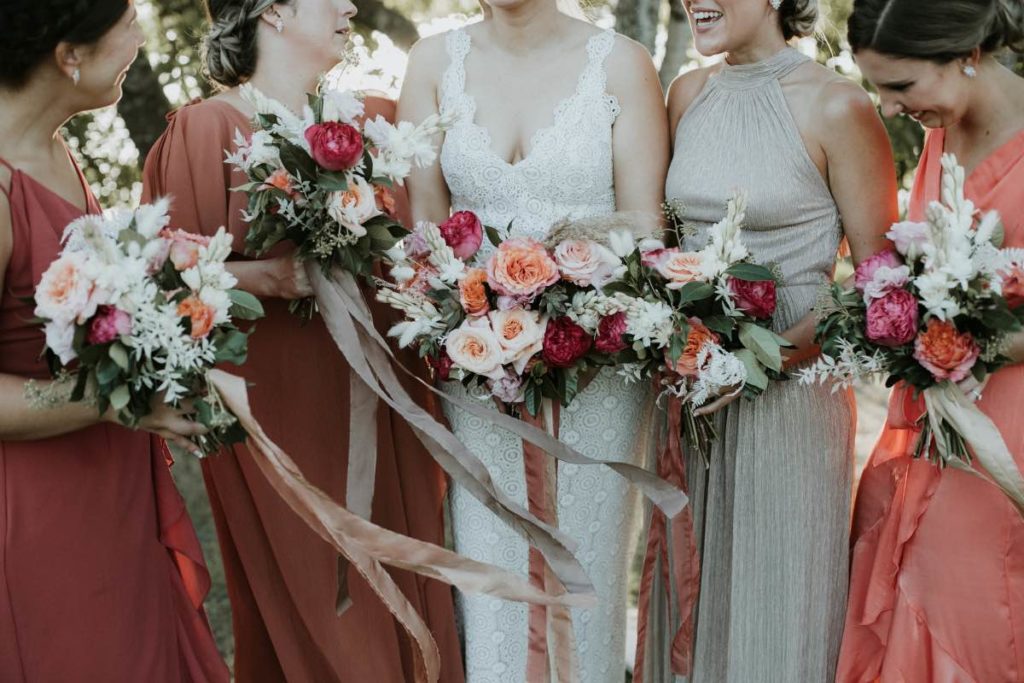 When the ingredients in your bouquet include roses called pop star and free spirit – you know its going to be a fun one! This lush warm peachy, coral pink toned wedding was such a great way to start off the wedding season – little did we know it was almost the last wedding for a long while. It was also one of our first weddings back at the Sunshine Beach Surf Club after their extensive renovations and changes. It is such a great space and a great blank canvas with a relaxed beachy feel.
Laurens bouquet description was "bountiful, relaxed bright and fun". I think that was exactly what their day was. The mismatched bridesmaids dresses in these warm tones were a perfect match for the fun bouquets and the mismatched trailing hand dyed, silk ribbons.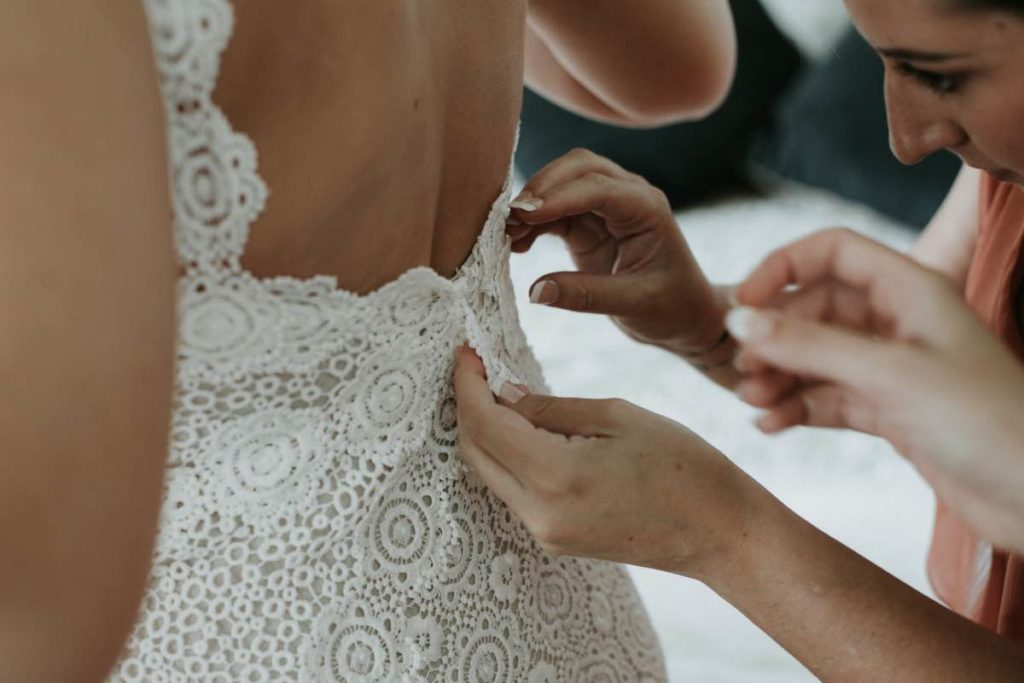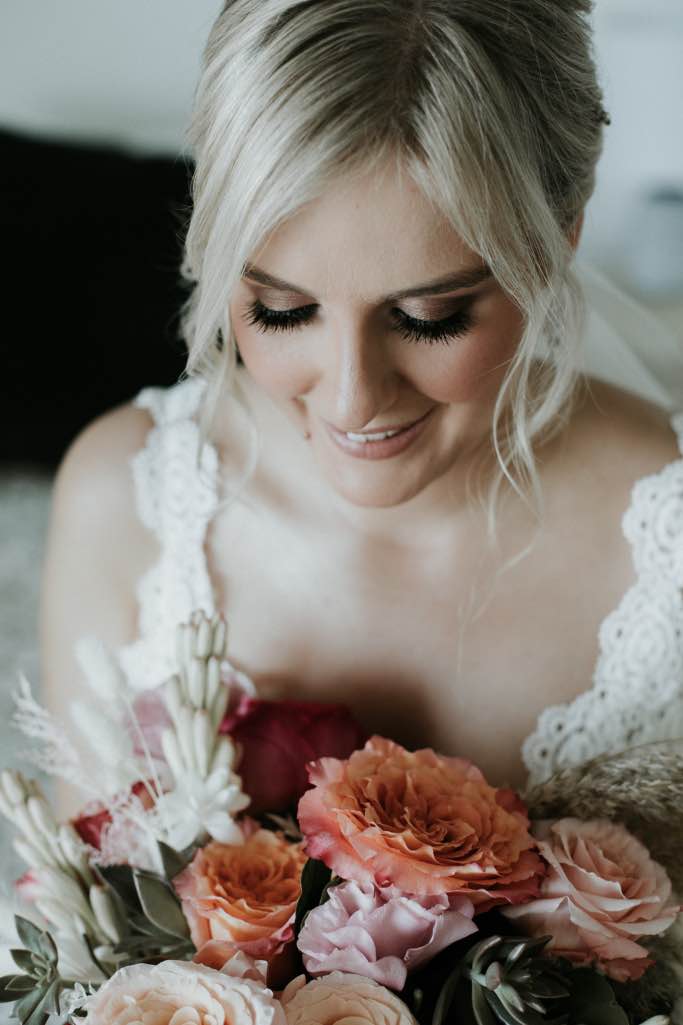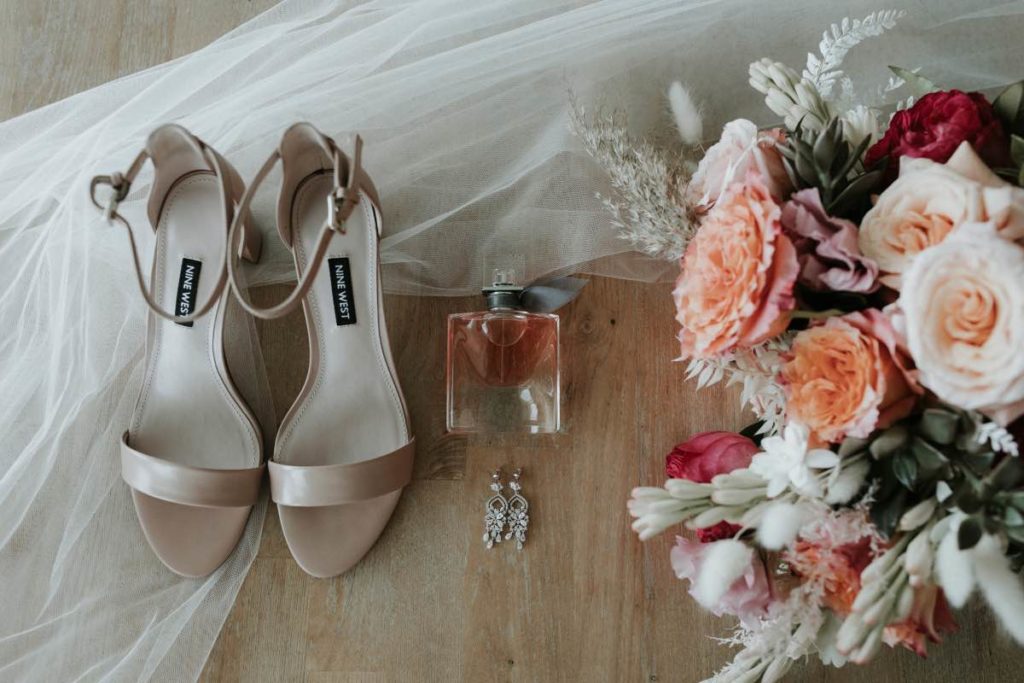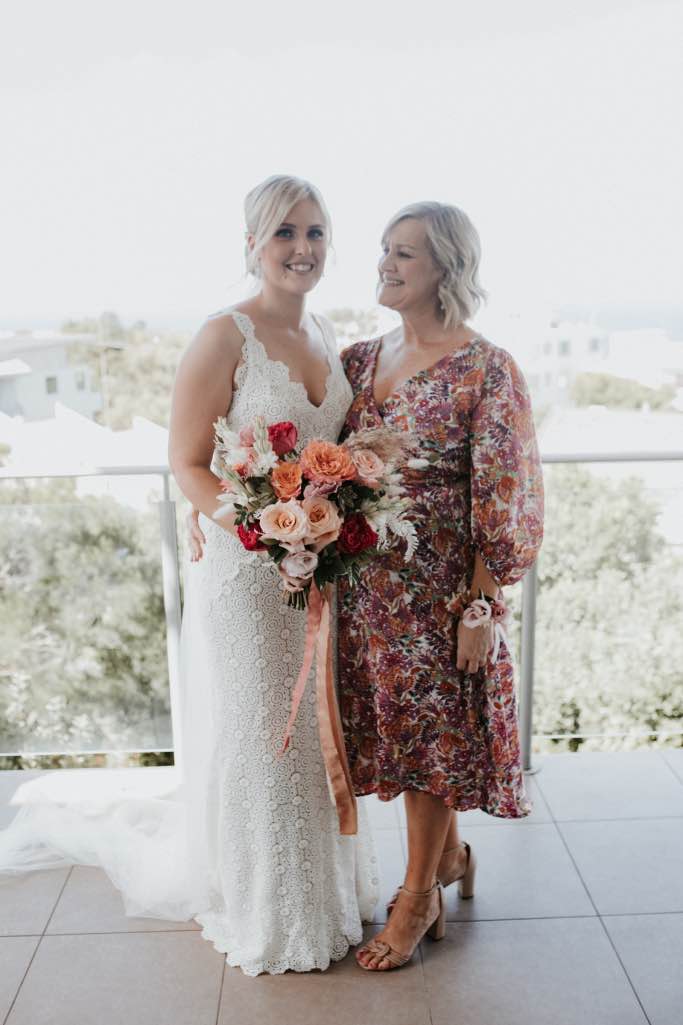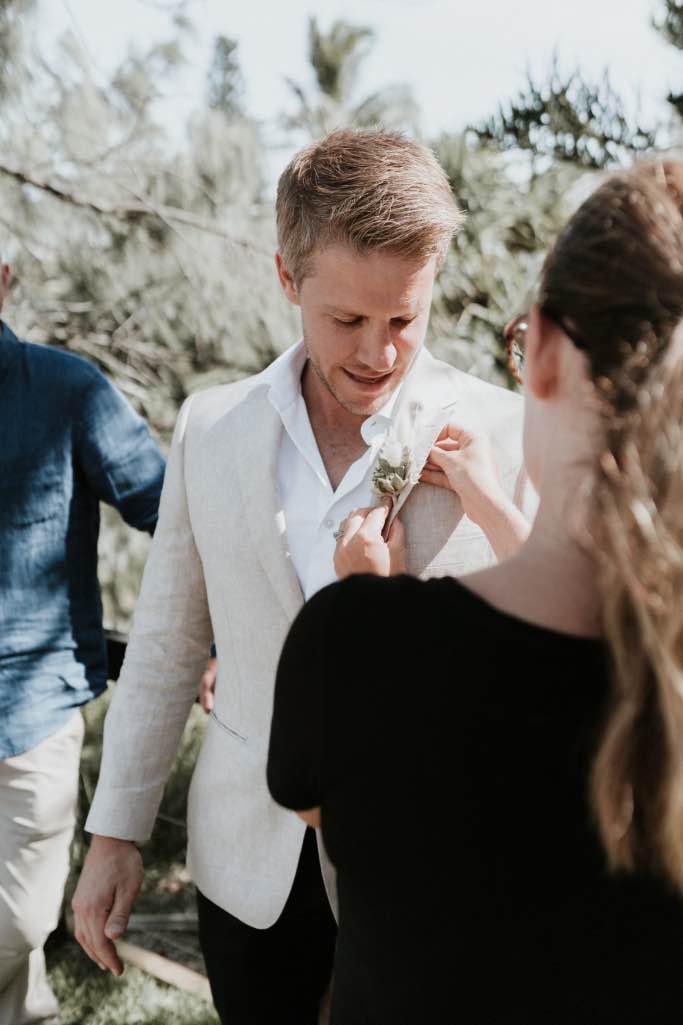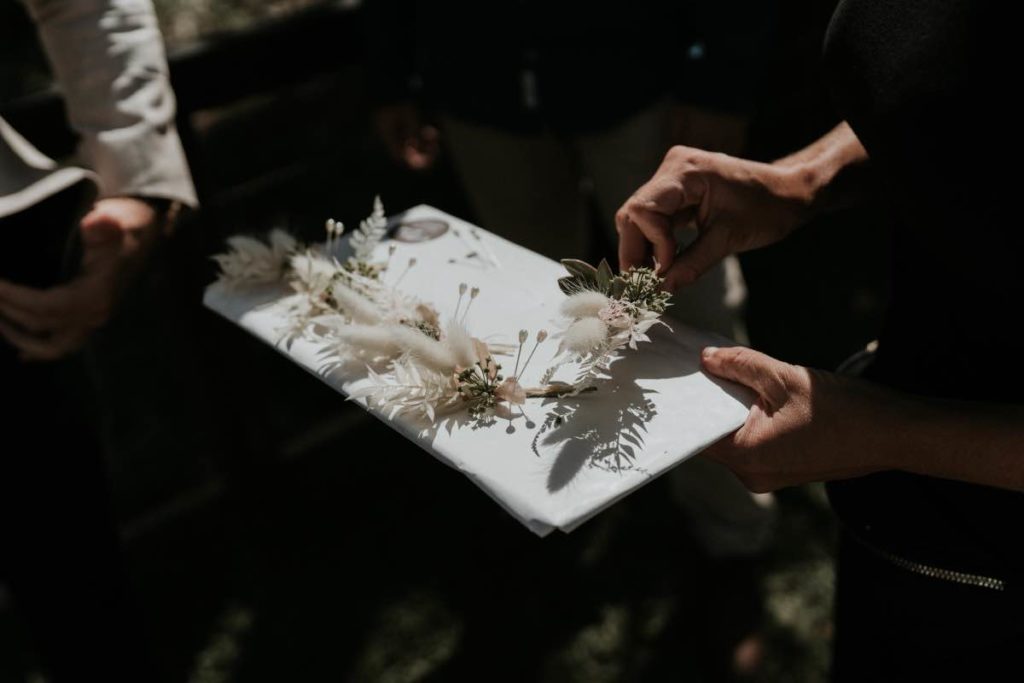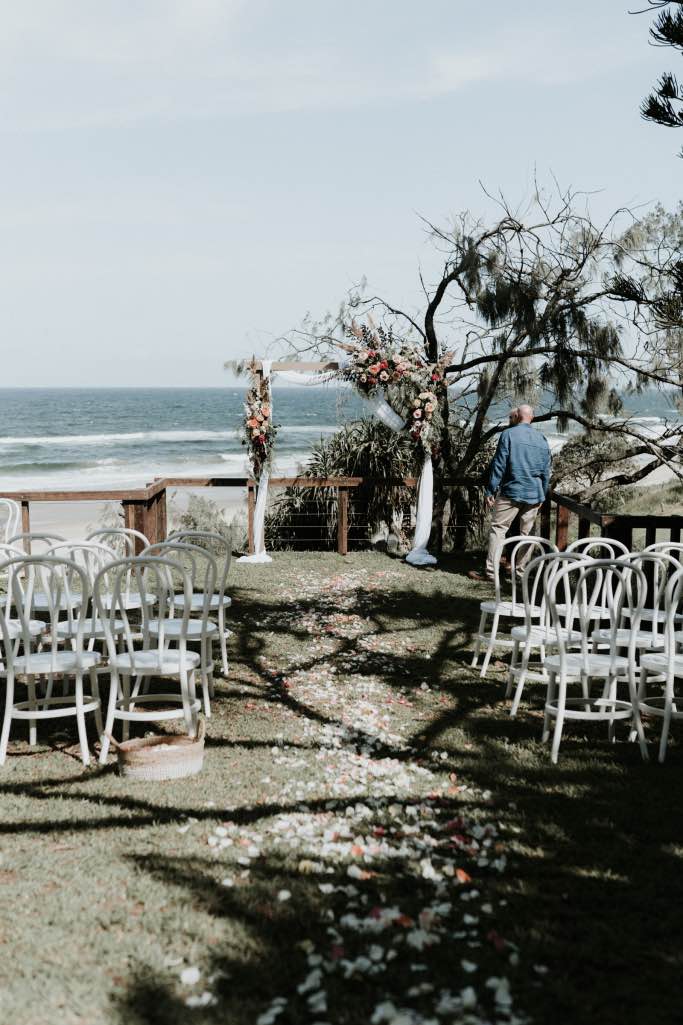 The ceremony was perfect at the space below the surf club, beachside views and a slight breeze to allow those ribbons and veil to flow gracefully. We created a romantic corner cluster on the simple arbour, creating a floral haven for Joe to await his bride. What a sweetheart! This is such a great location, guests don't have to travel more than a few steps between ceremony and reception space,  allowing more time for socialising and enjoying the view. Petals in complementing tones for guest to throw were the finishing touch.
The florals from the arbour were transferred to the bridal table and guest tables were adorned with low floral gardens, amongst the candles. The colours really popped against the crisp white styling and decor of the venue. Thank you Lauren and Joe for allowing us to be a part of your day.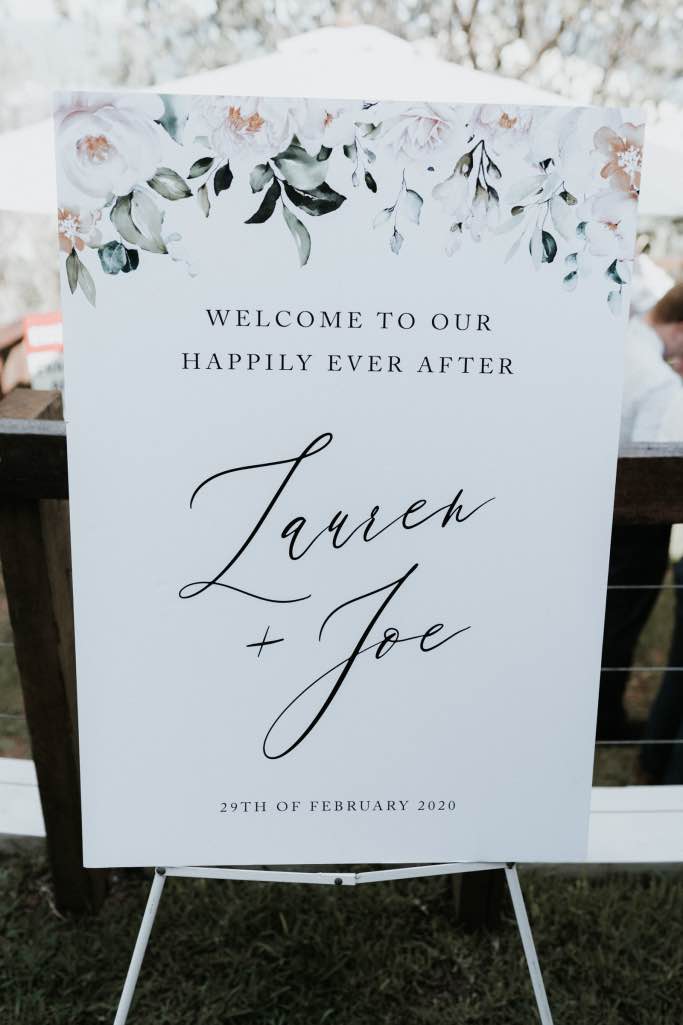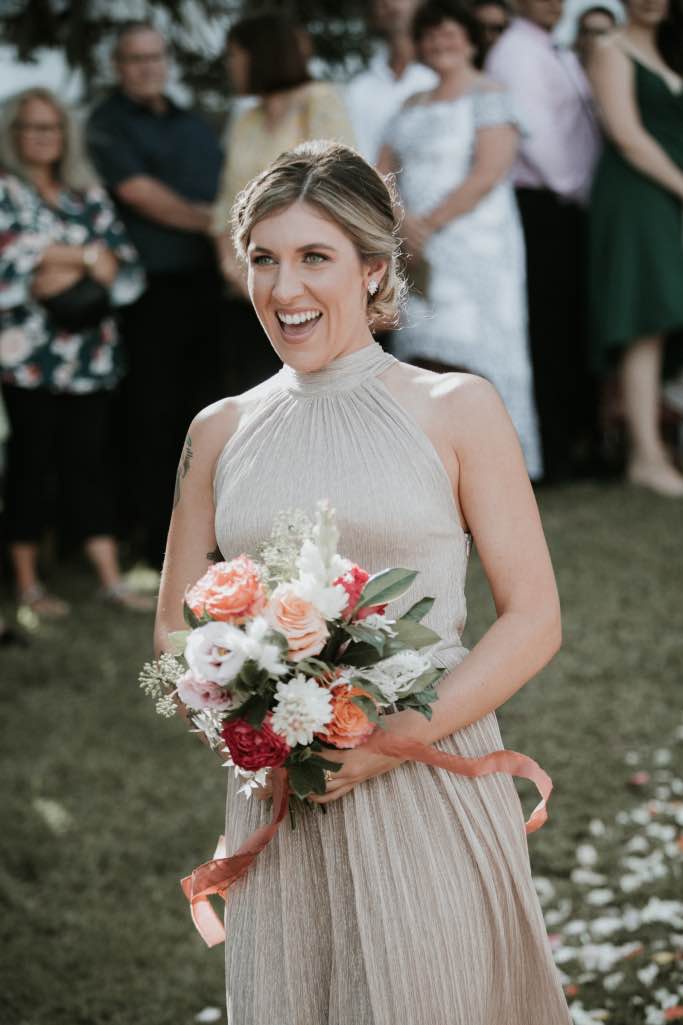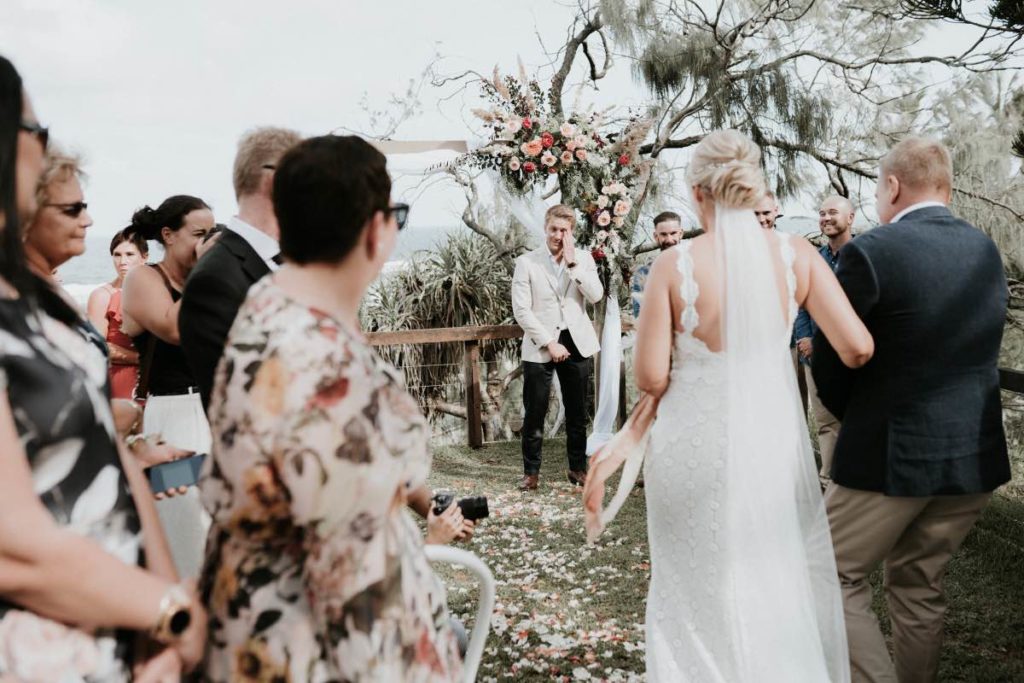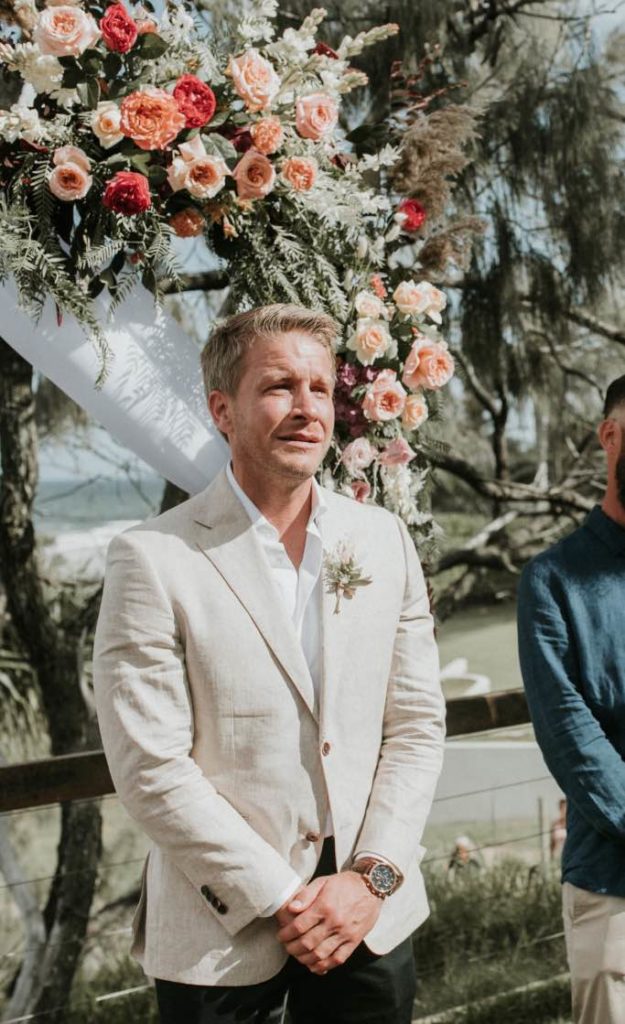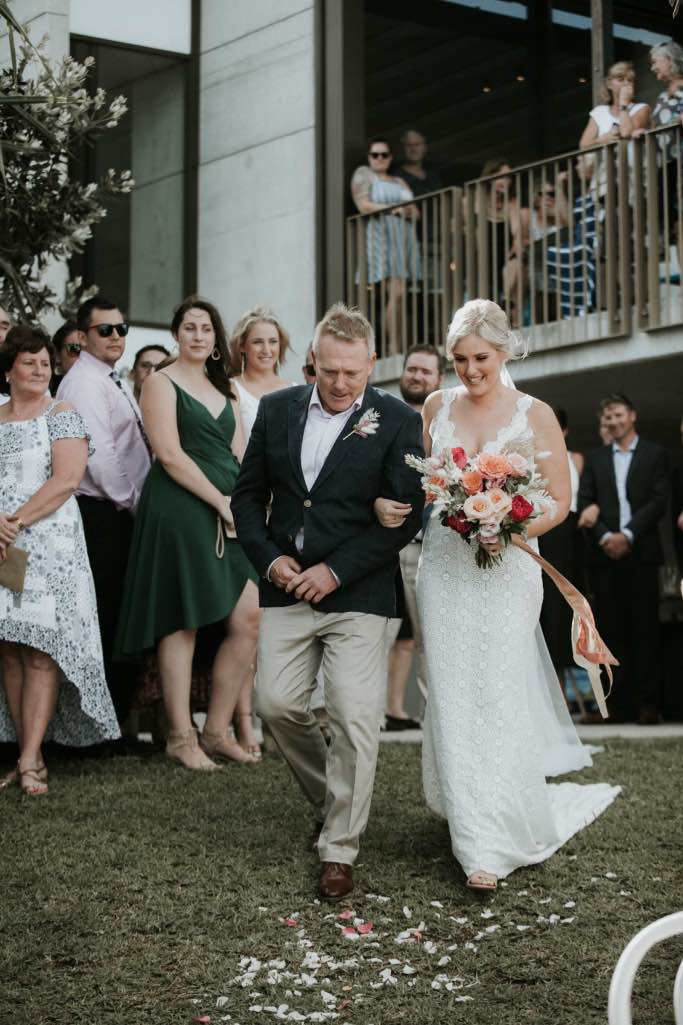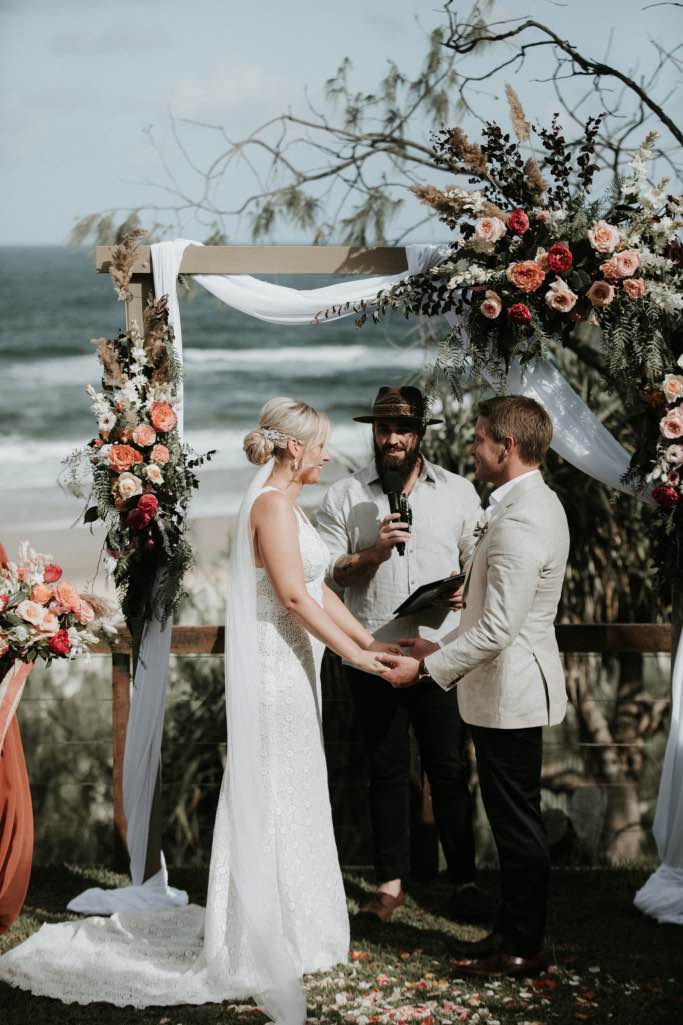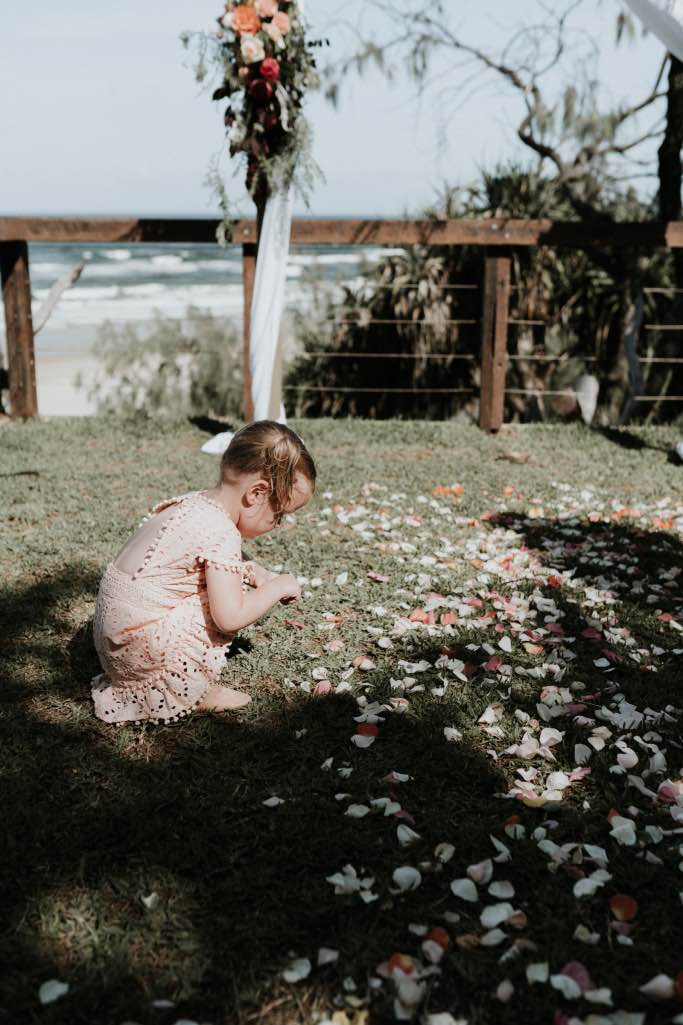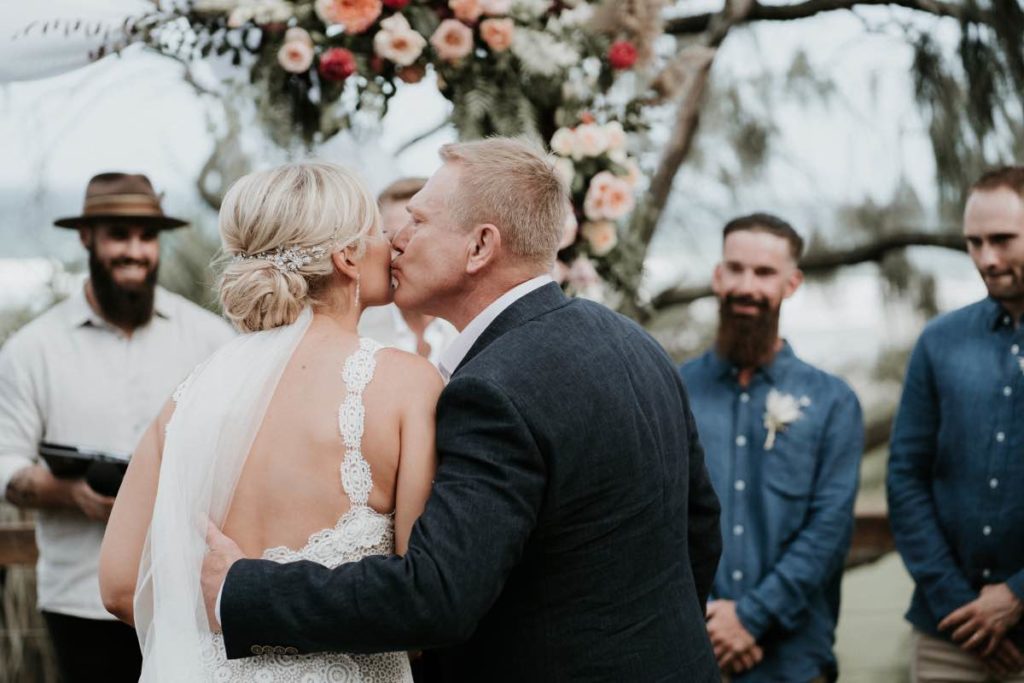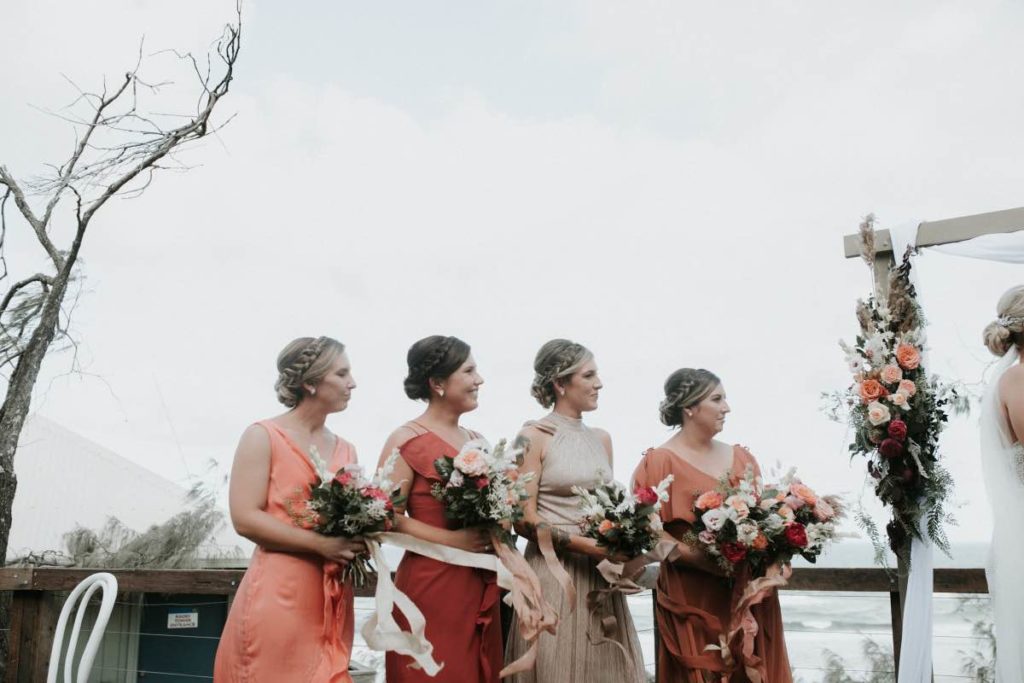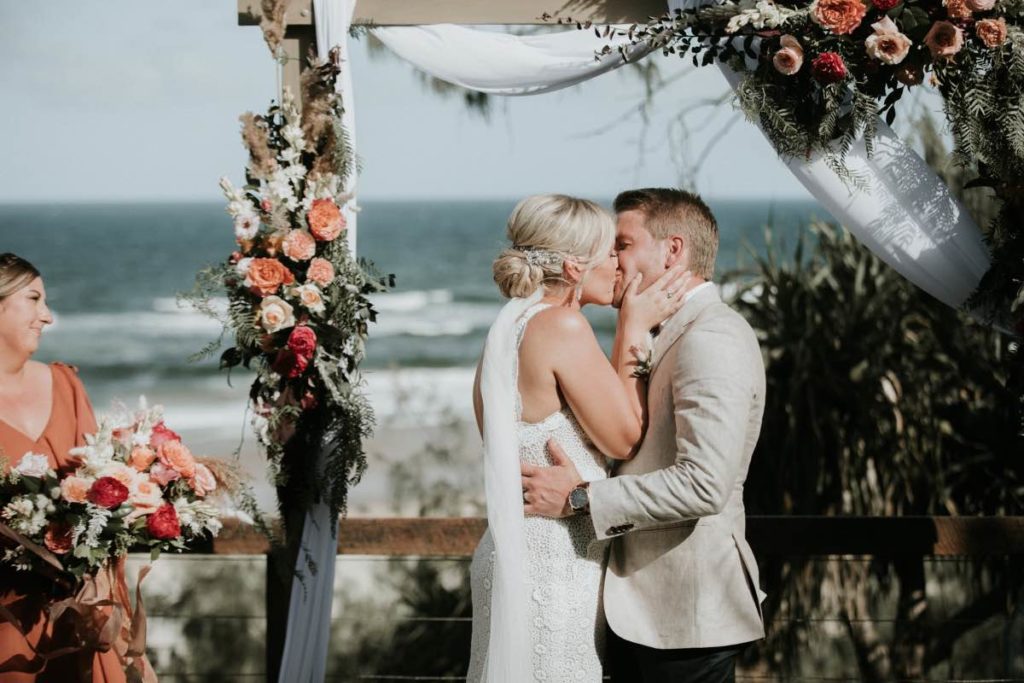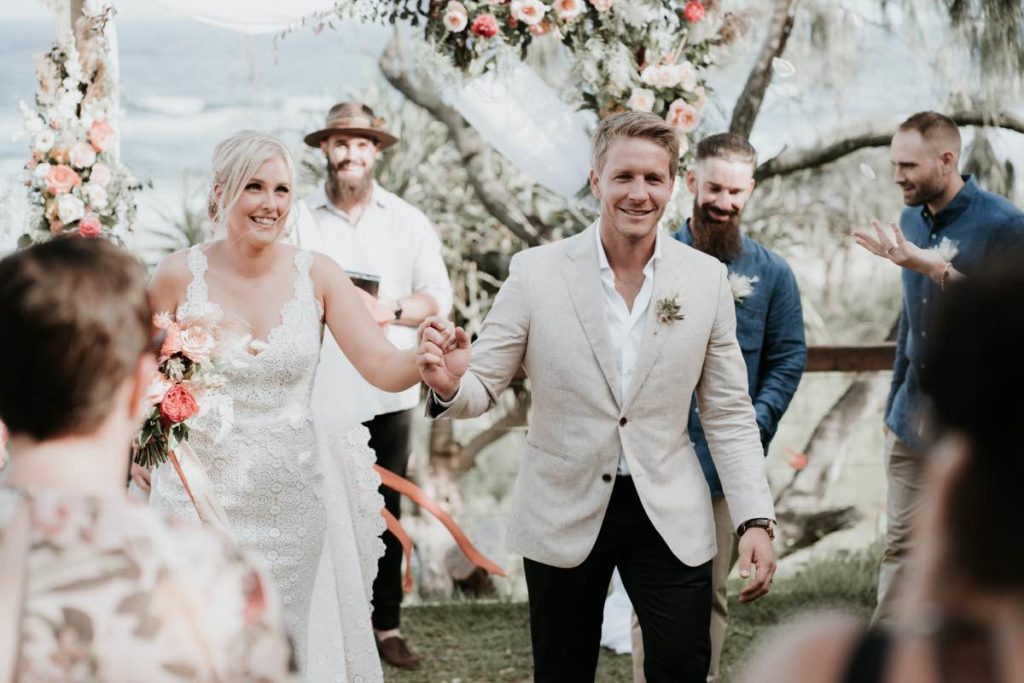 massive thank you for our beautiful wedding flowers....they were more gorgeous than I could have ever imagined, and the amount of wonderful comments we received was amazing, so thank you thank you thank you!!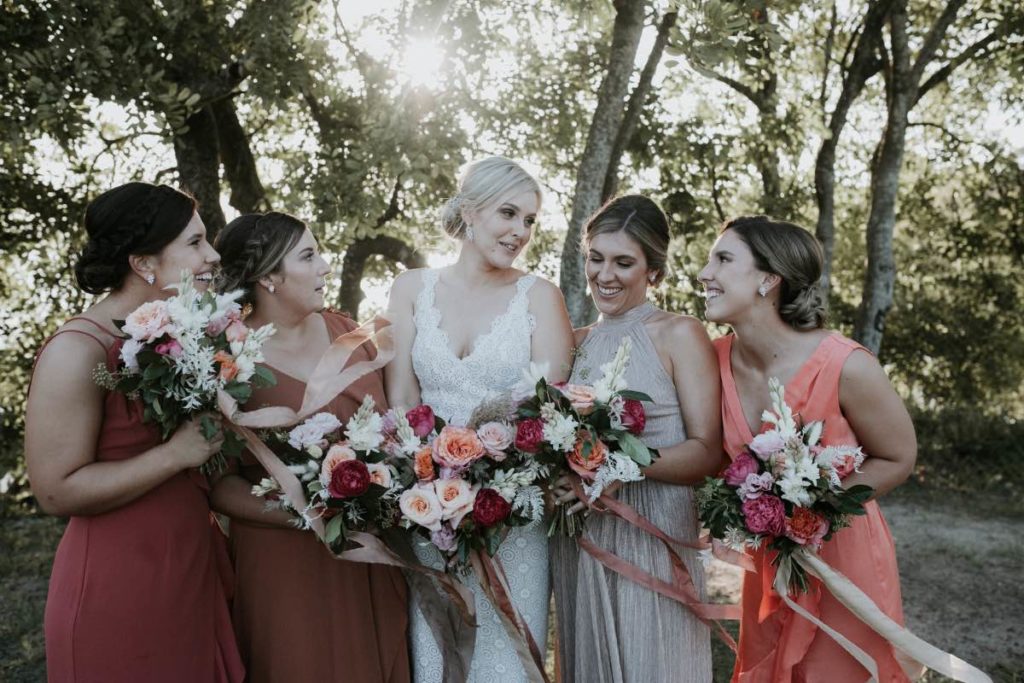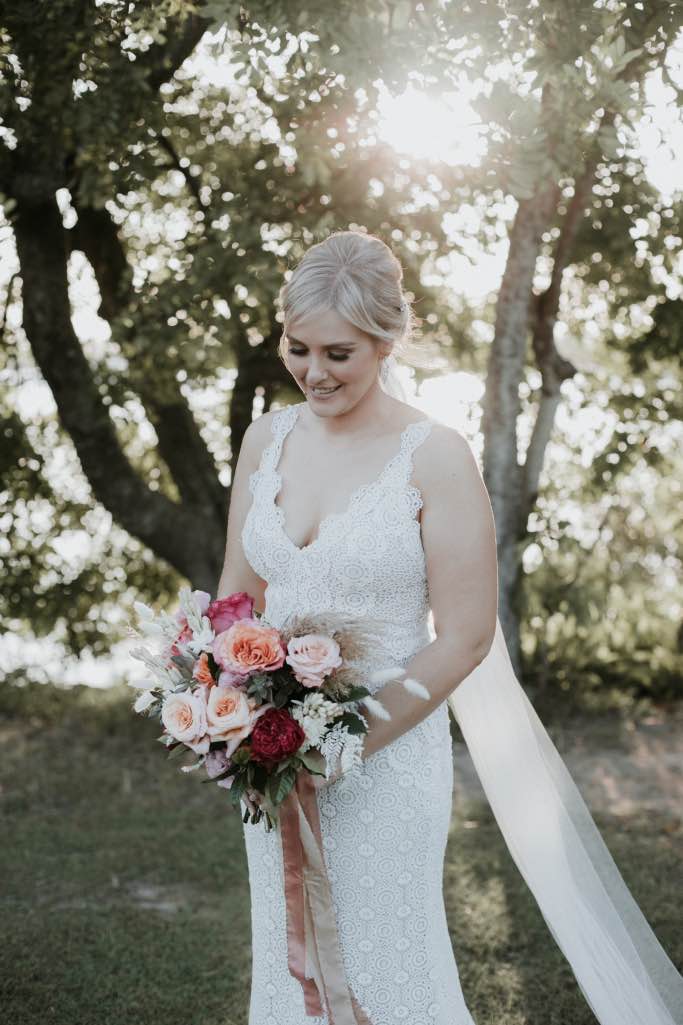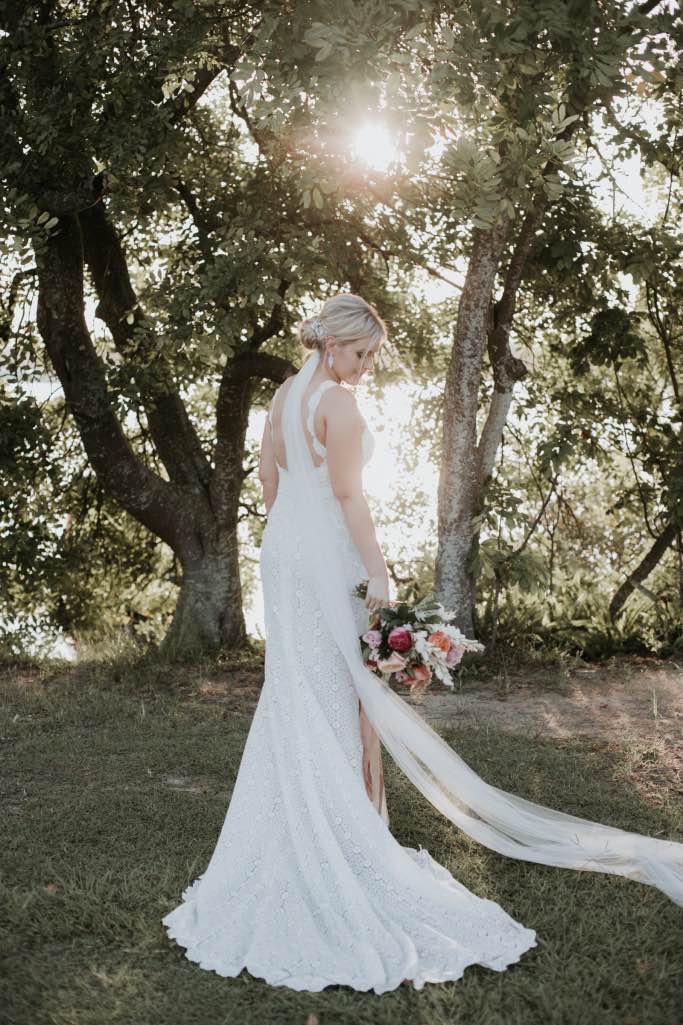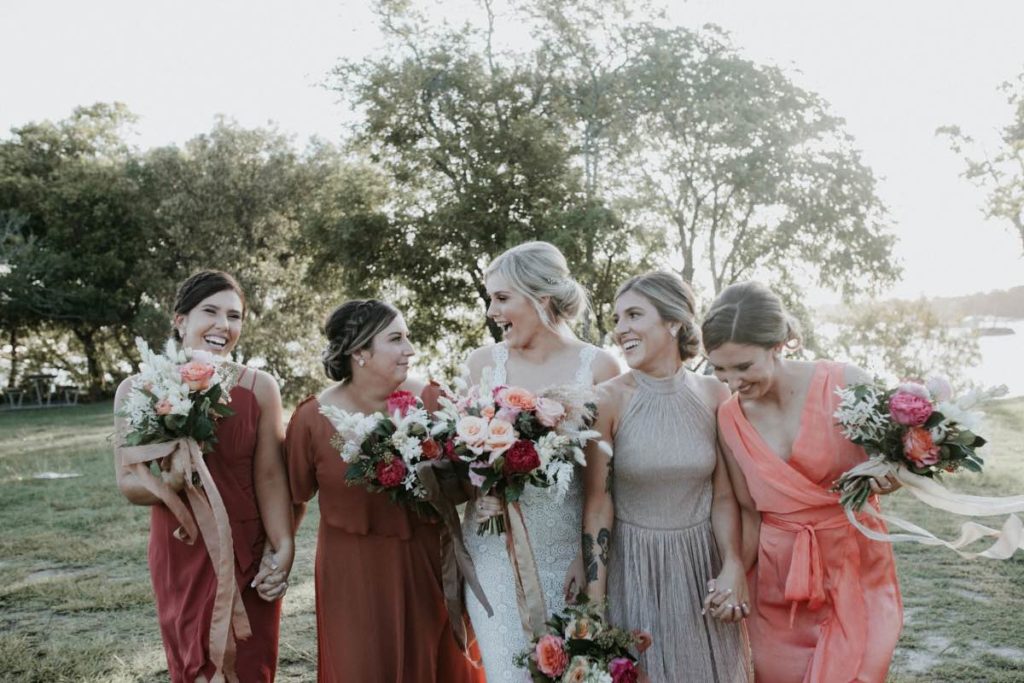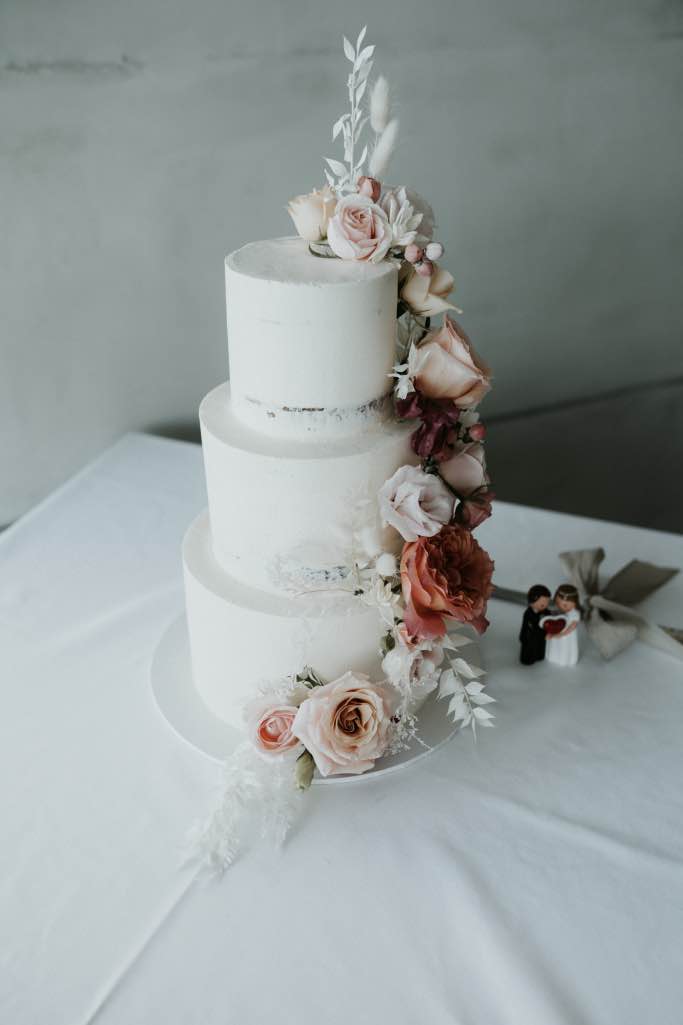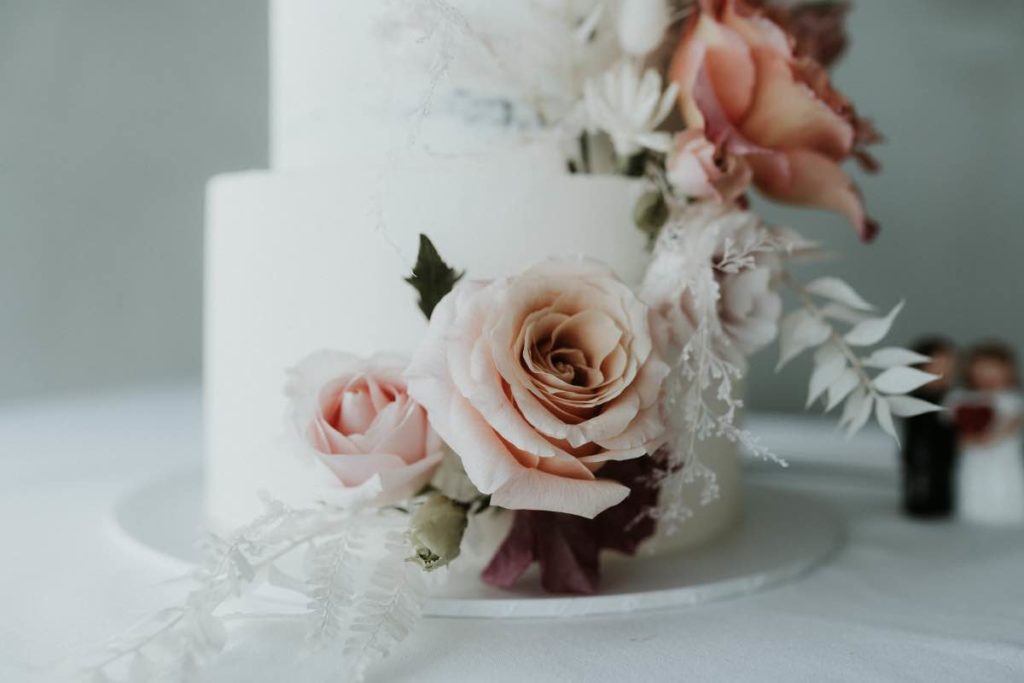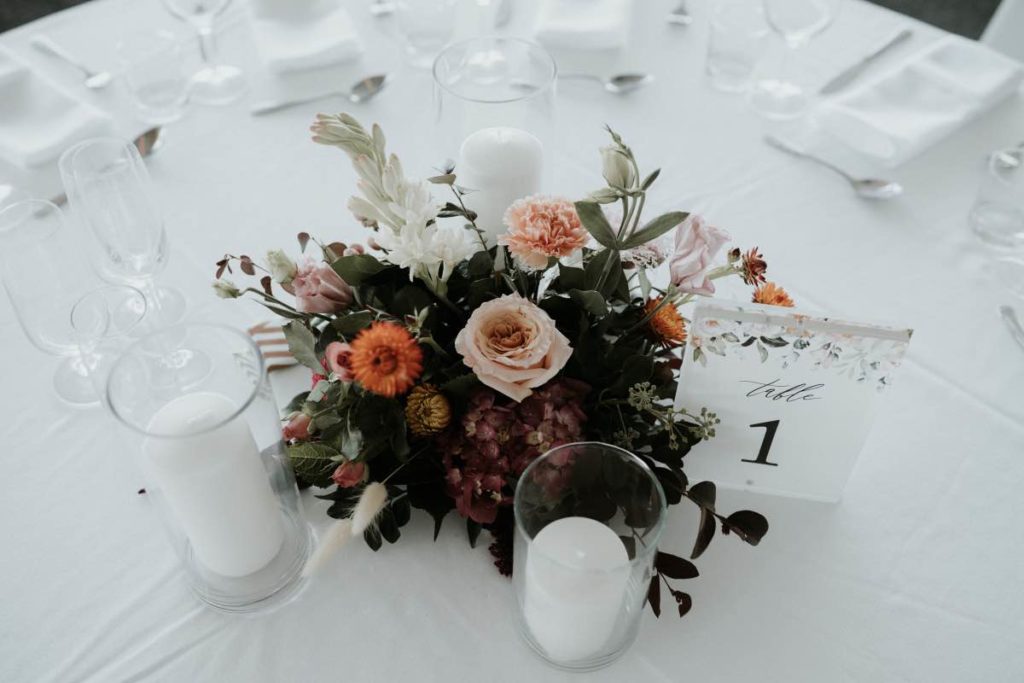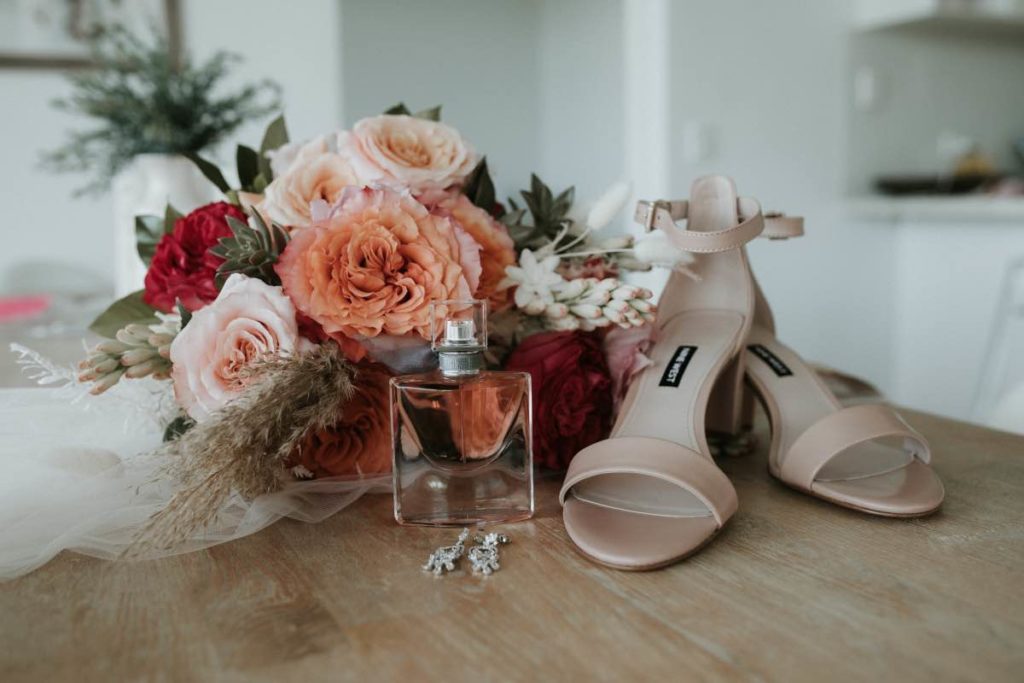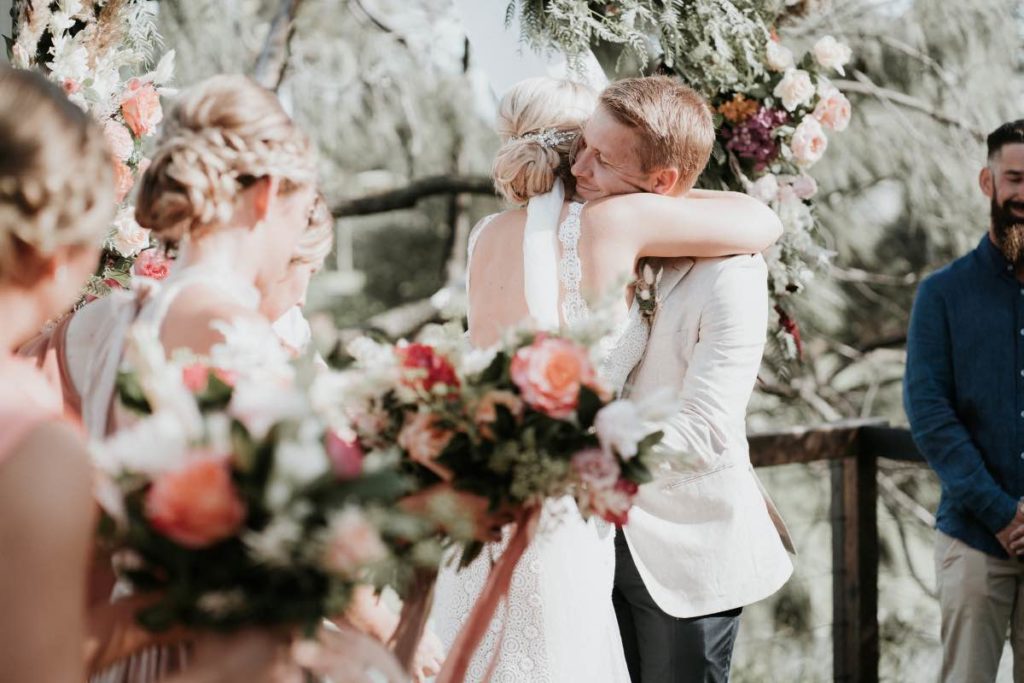 Photographer KLEE PHOTOGRAPHY | Date FEBRUARY 2020 | Venue SUNSHINE BEACH SURF CLUB | Flowers WILLOW BUD | Stylist SIMPLY STYLE CO. | Cake CHOCOLATE 2 CHILLI | Celebrant I AM CELEBRANT SAM | Hair EVALYN PARSONS | Dress ERIN CLARE BRIDAL