PLANNING A WEDDING AT SHORT NOTICE
HELPFUL HINTS
FEAT GABY + NATHAN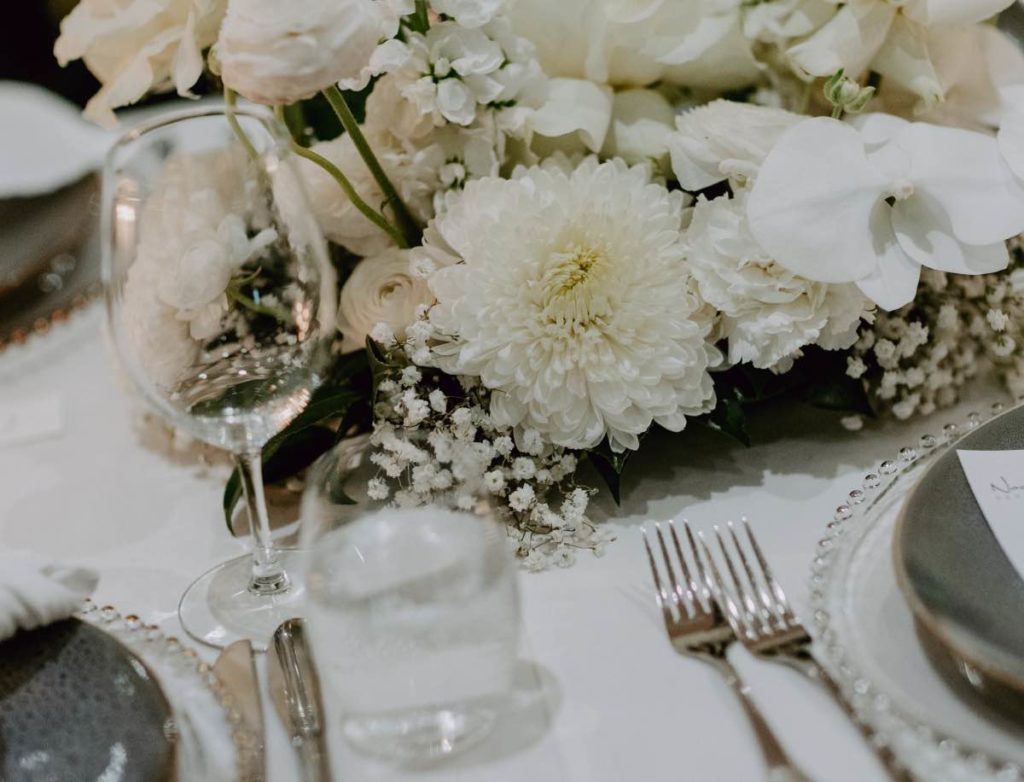 Can you organise a wedding in short notice? We know in the current climate, plans change. We have had to be flexible and roll with the punches as have all our couples. But if your wedding has to be moved and you need to get it sorted quickly, here are some great tips.
Gaby and Nathan planned their October wedding at Noosa Waterfront, in less than two months, due to travel issues to New Zealand with their original plans. But it was an amazing day, filled with love and family.
"This is a huge thank you from the bottom of our hearts for the STUNNING florals you executed on Saturday. I can't say how over the moon we were with how perfectly you matched the vision we had and what you pulled off, including the extra arbour that I never thought I would get. Especially in the short time it took!" – Gaby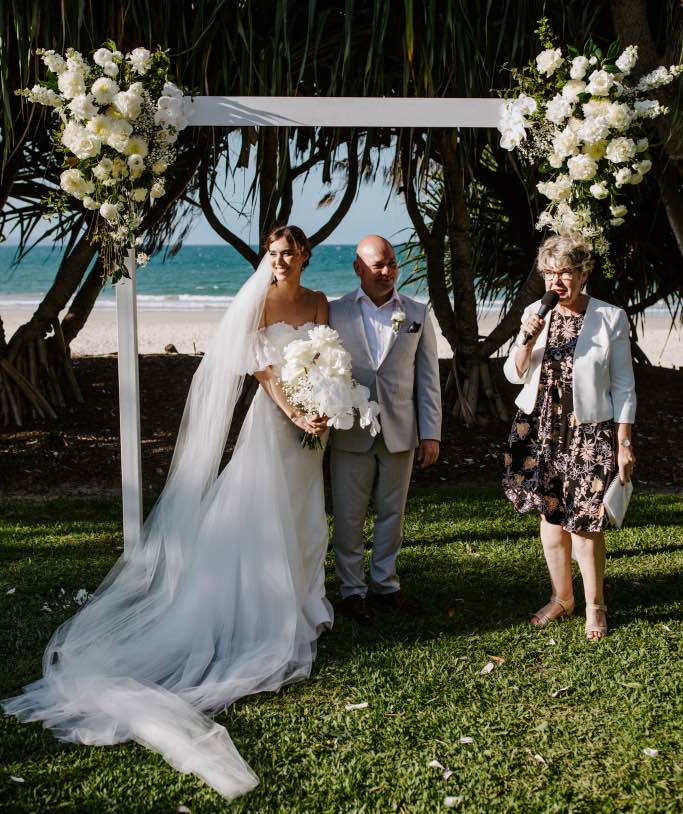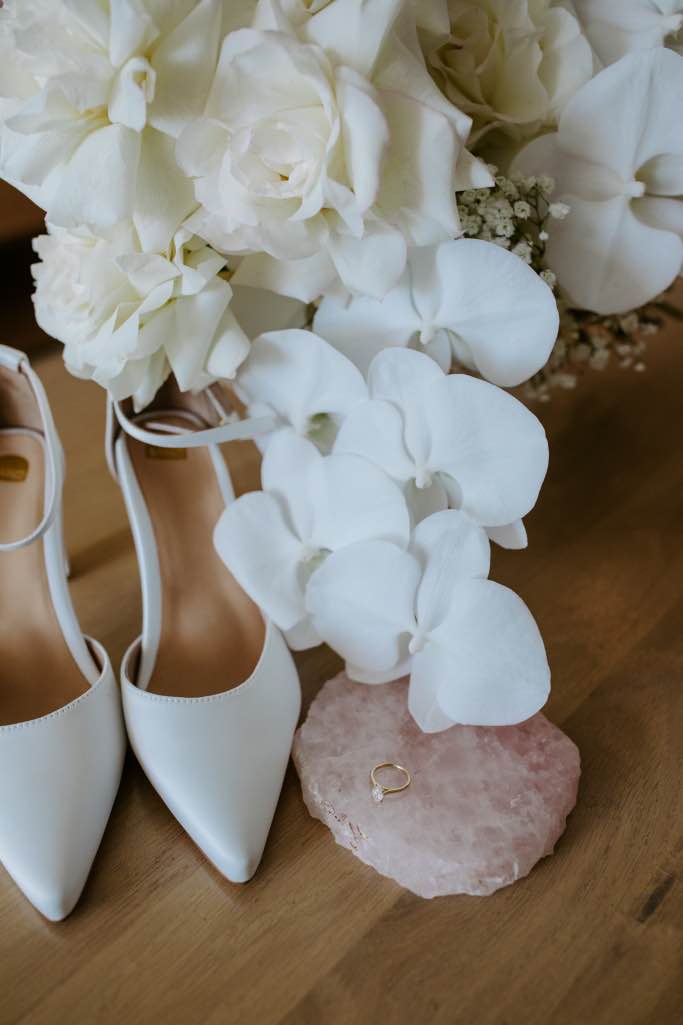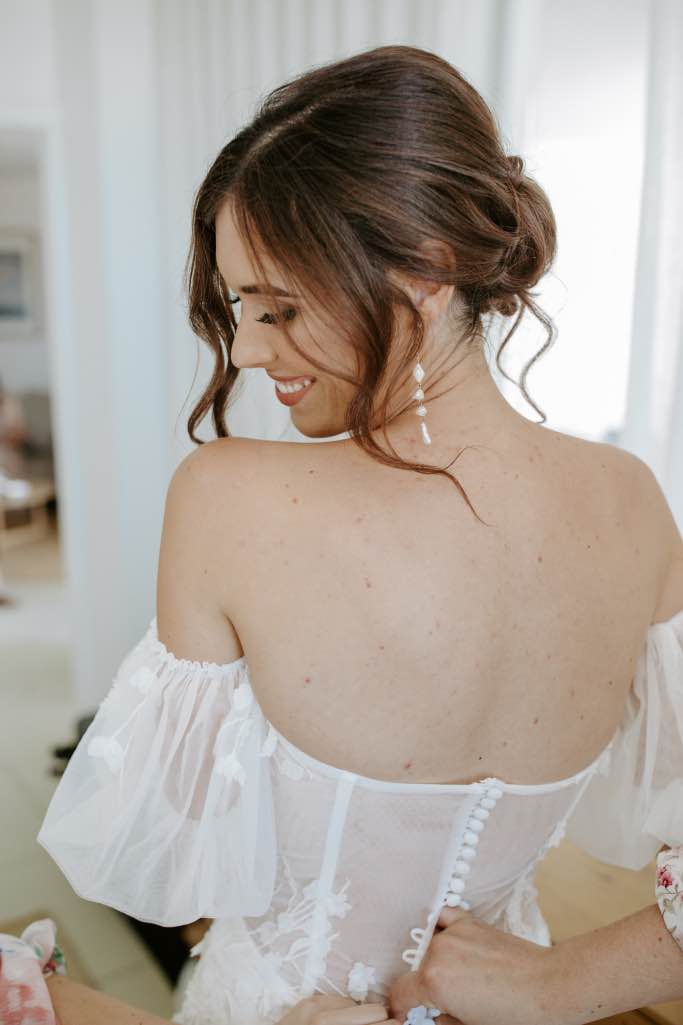 For starters; some things may be out of your control and you may have to make some compromises; due to availability, budget and other considerations. Don't sweat the small stuff, distill your ideas down to what is most important to you both; be it florals, elegant styling, great food or a WOW dress.
Tips
Lock in a celebrant – you need a minimum of 30 days before your wedding date, for paperwork and documents to be witnessed and lodged.
Find suppliers in the area you are wishing to get married and CALL them rather than email; so you can get an answer right then and see to get a feel if you vibe with them or not.
Ask for referrals; you will then have a shorter list of vendors to contact and they can direct you to the right person for the style of your day and they may have a good idea of their availability.
Go with the flow and trust your vendors, you won't have time to micromanage everything, so have faith that you have chosen the right team to make decisions for you.
Lock in vendors your love ASAP
Create a Pinterest board to get ideas together and from there you will see a pattern of the style and feel that you like.
Be decisive with your decisions, make a choice and stick with it – you wont have time for too much back and forth with your vendors!
Keep things simple, focus on the top 5 elements and build from there.
Be realistic with your budget
Purchase a wedding dress off the rack.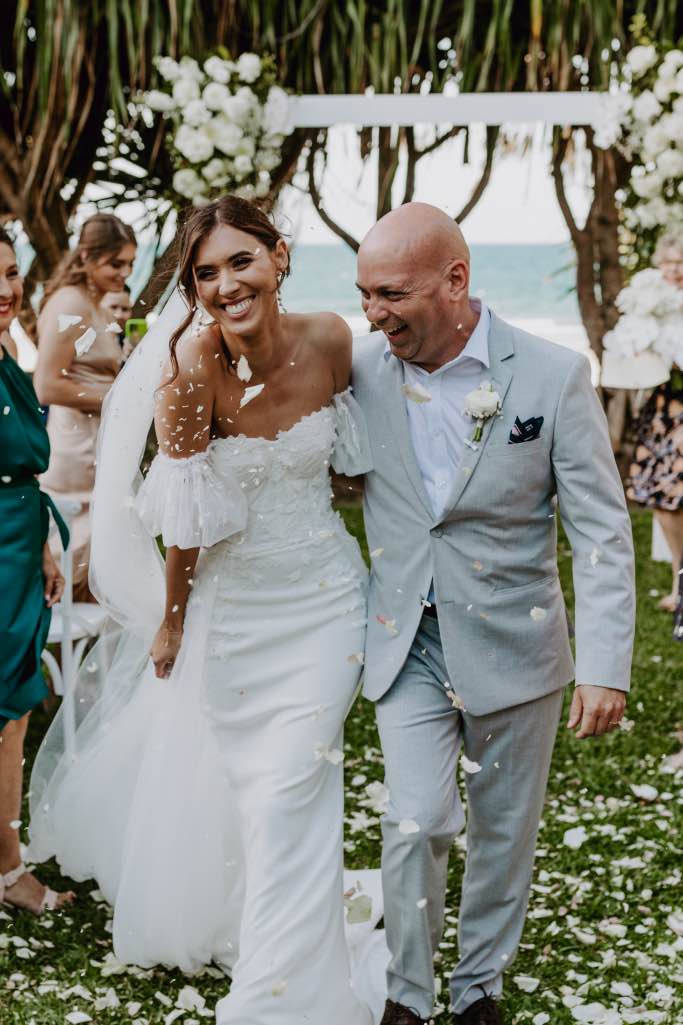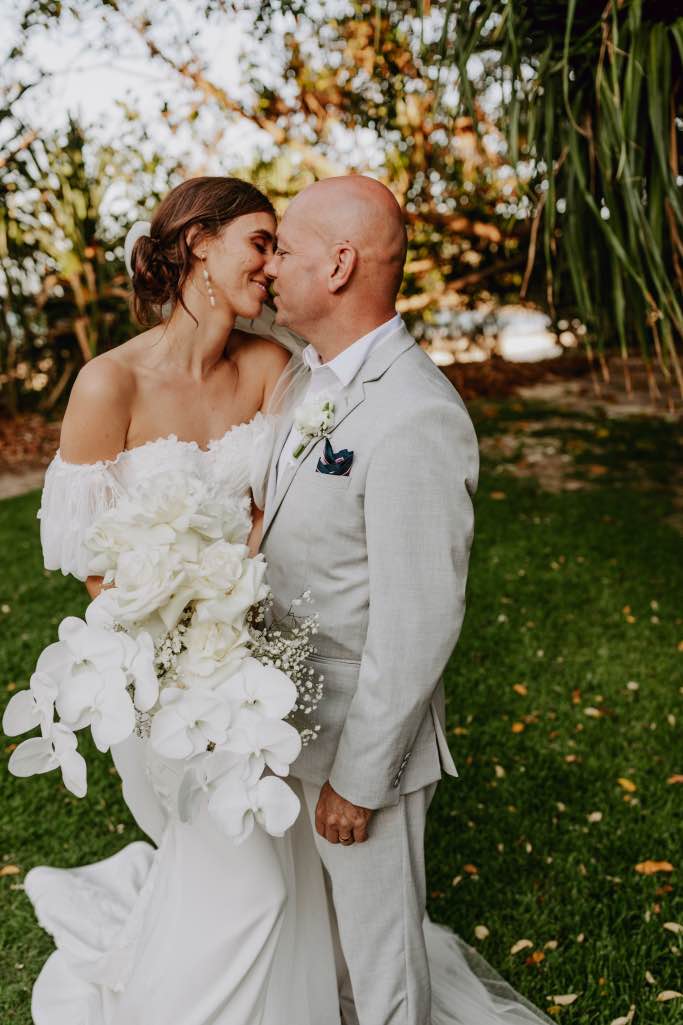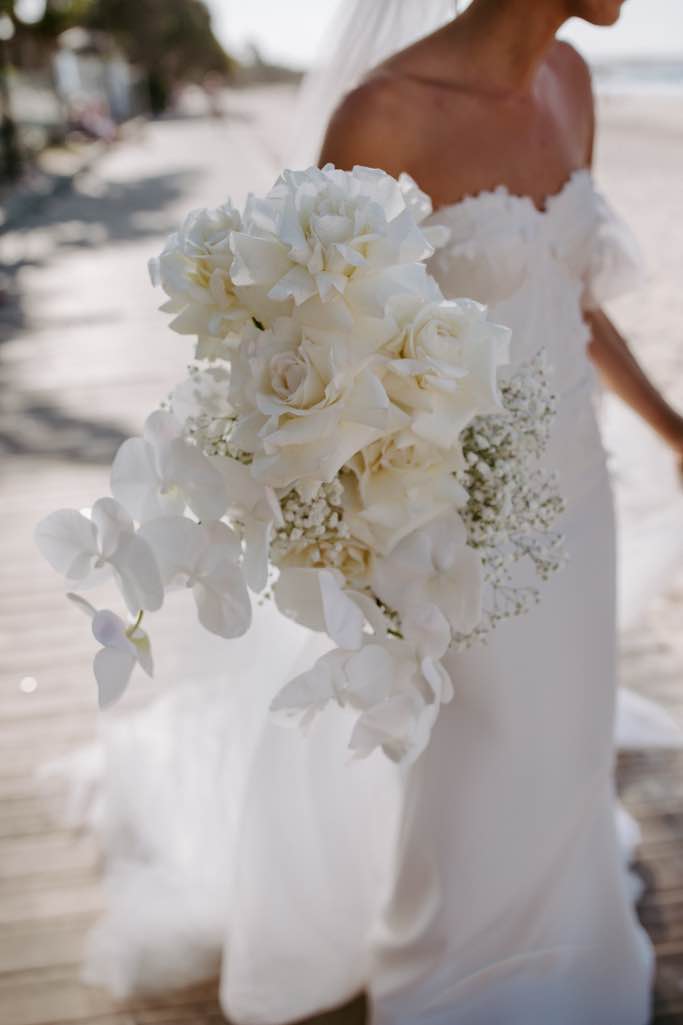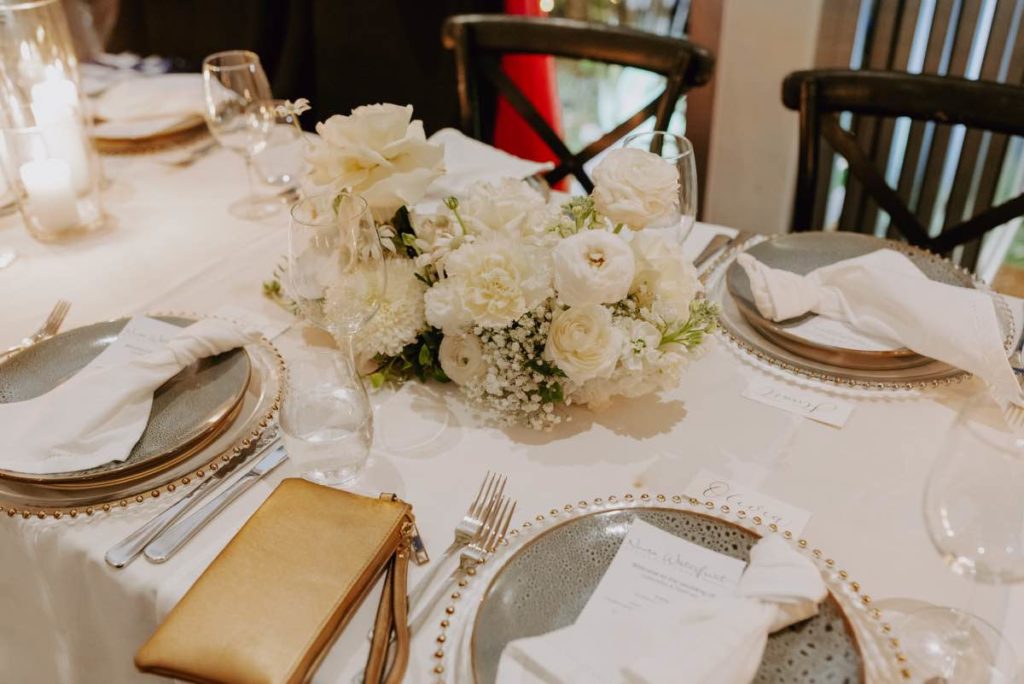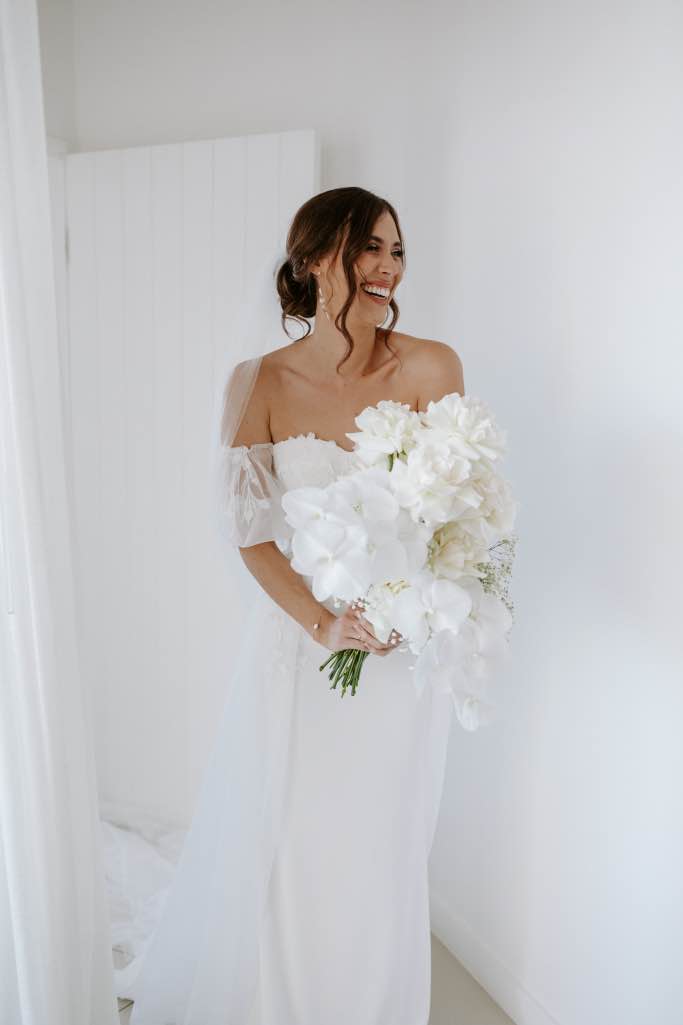 Date OCTOBER 2021 | Ceremony NOOSA GROVE | Reception NOOSA WATERFRONT | Photographer BEC ROCCHI | Dress ELLA MODA | Styling SPLASH EVENTS