NATURAL AT RICKYS RIVER BAR NOOSA
RICKY'S RIVER BAR AND RESTAURANT, NOOSA
FEBRUARY 2019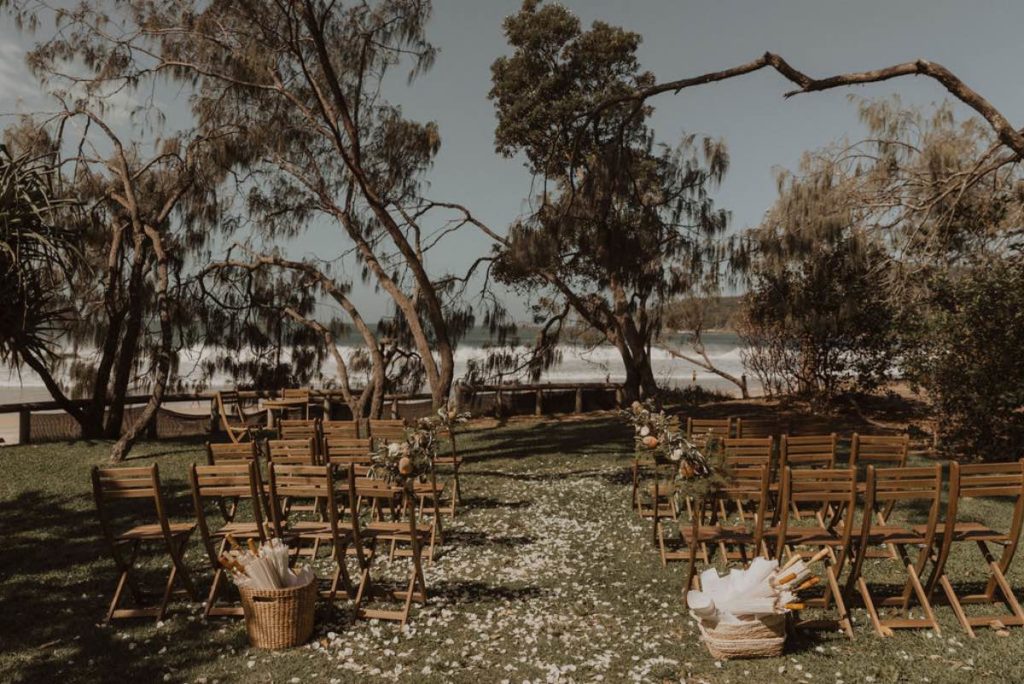 Penny and Jase had a natural, relaxed and elegant feel to their wedding. A perfect combination for both the couple and their guest to enjoy.
A ceremony amoung the trees at the beach, followed by a boat ride on the Catalina to Rickys' Restaurant.
Penny's bouquet of white, ivory and blush with soft green and grey tones has a native feel with soft floral elements poised ontop the textural wildflowers and foliages. Penny's hair adorned with wired flowers that created a cluster of interest allowing for either a veil or a gorgeous low bun. Her florals were complimented by Jase's raw buttonhole of nuts and berries.
A delicate flower crown and posy was coveted by their sweet flower girl, who took her job very seriously on the day.
Native posies were attached to the chairs to create the aisle at the ceremony space.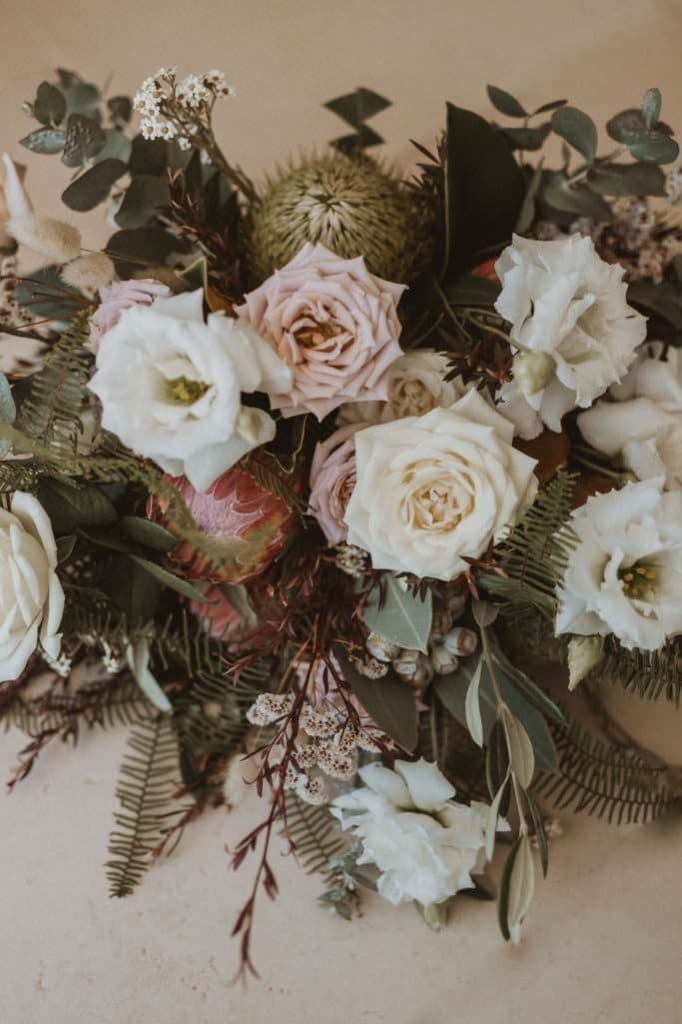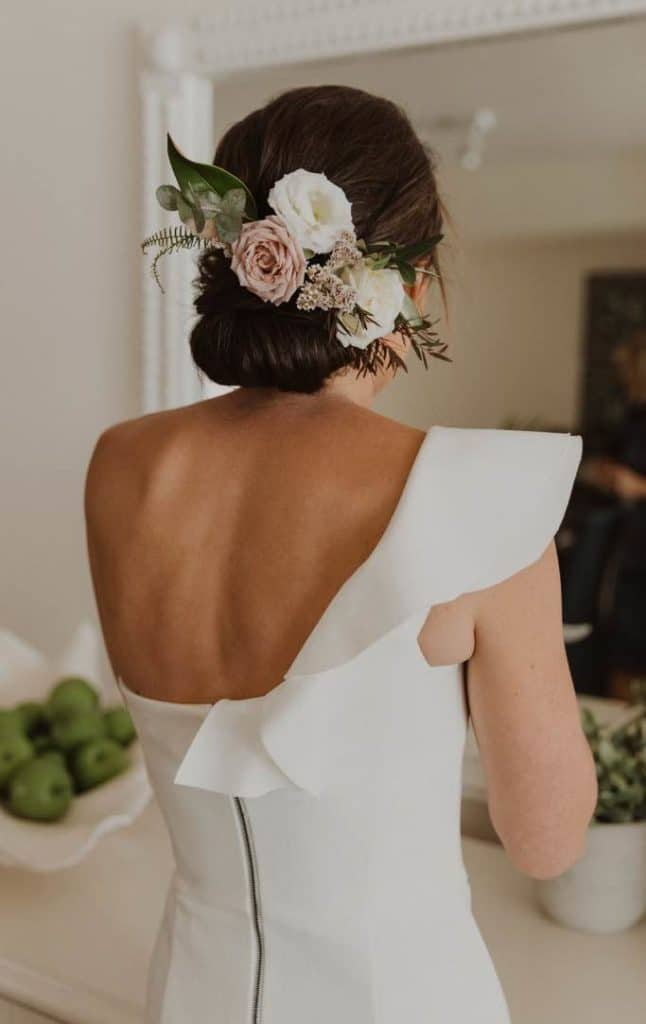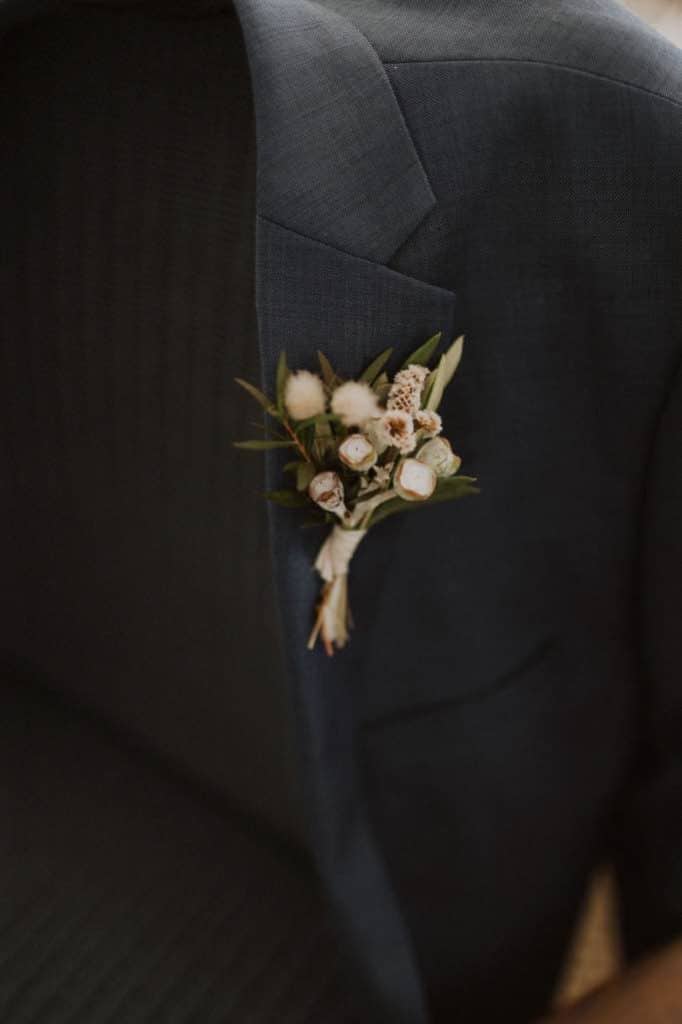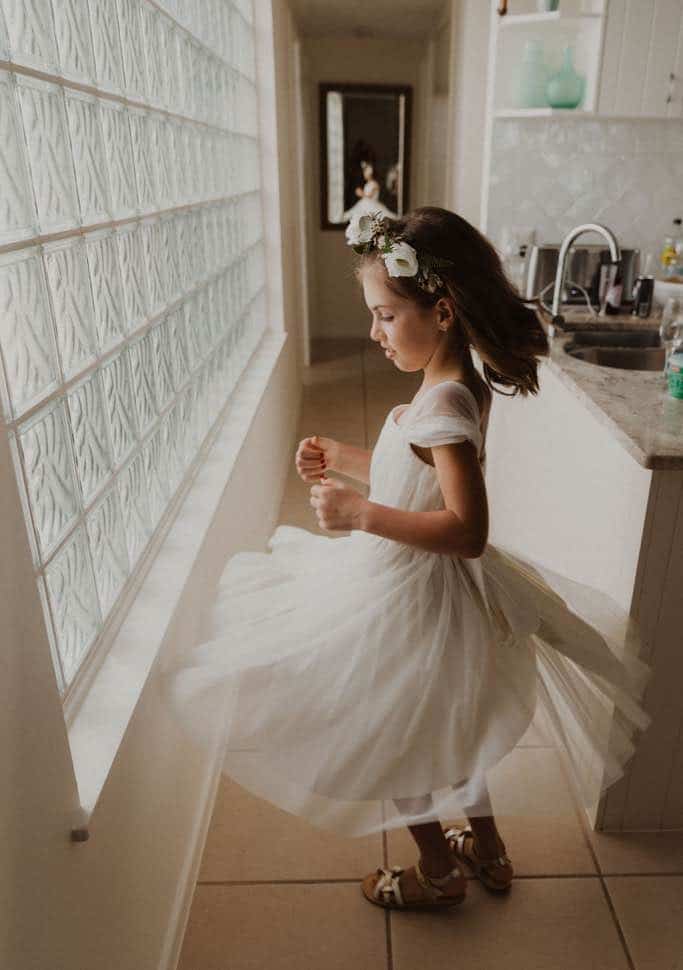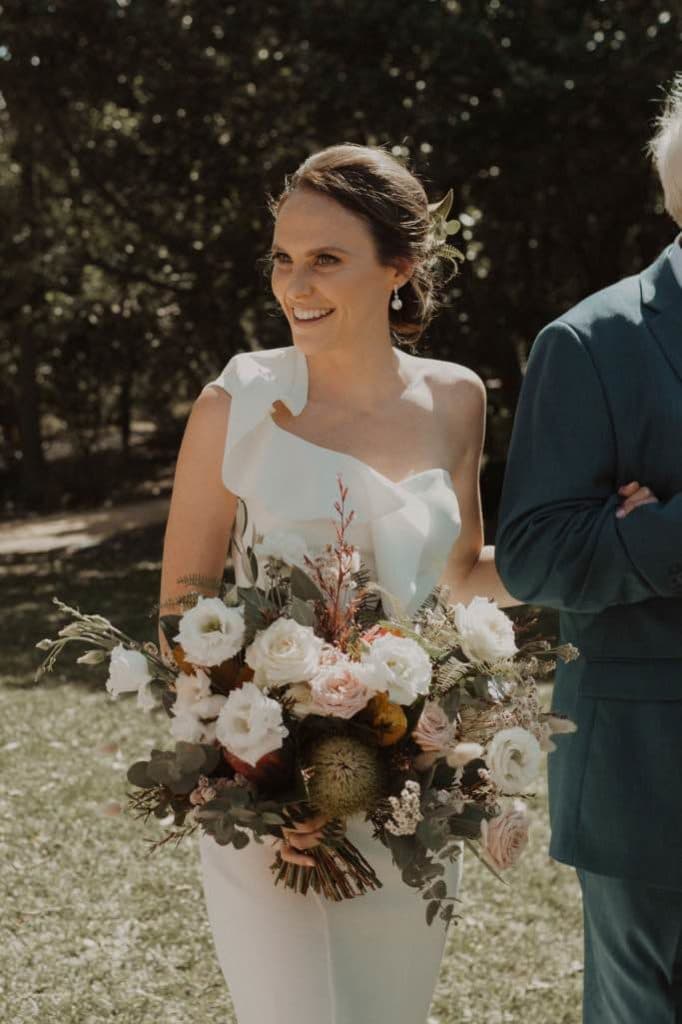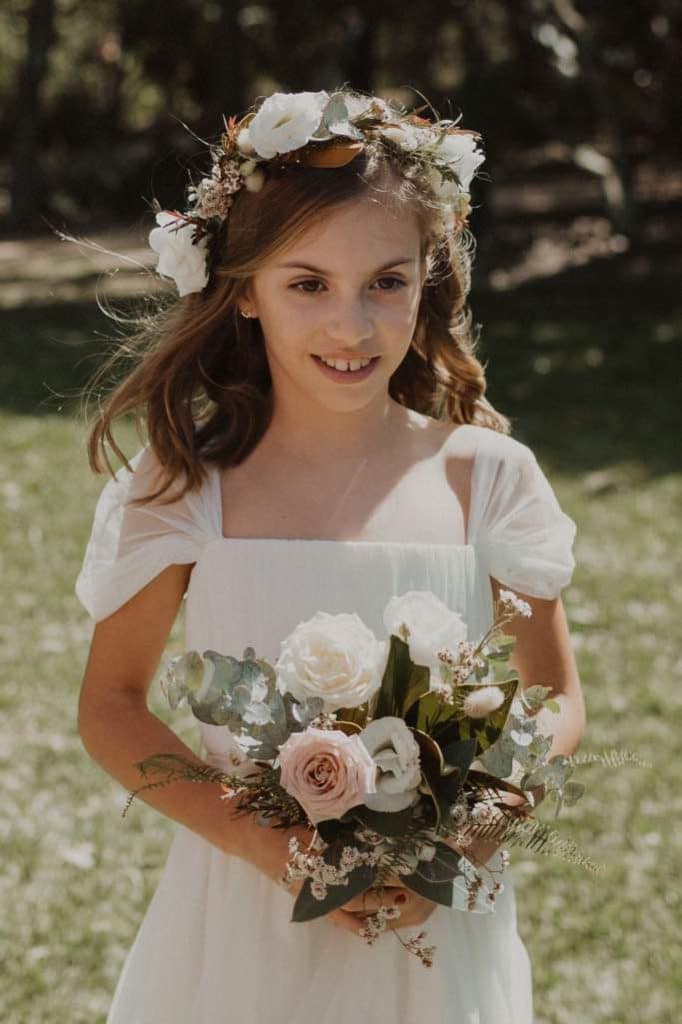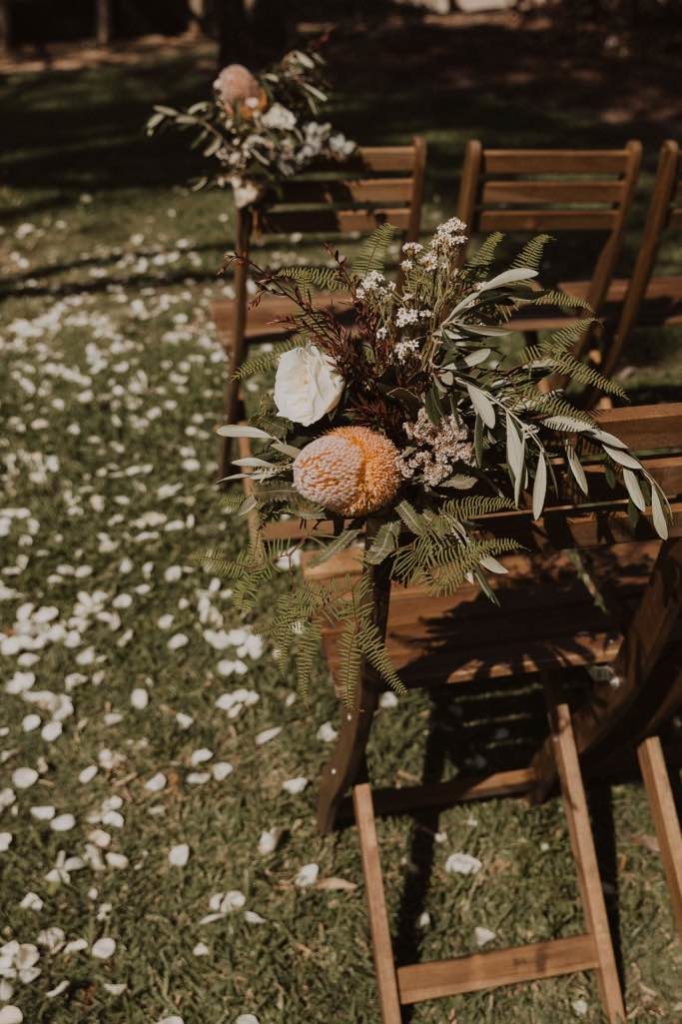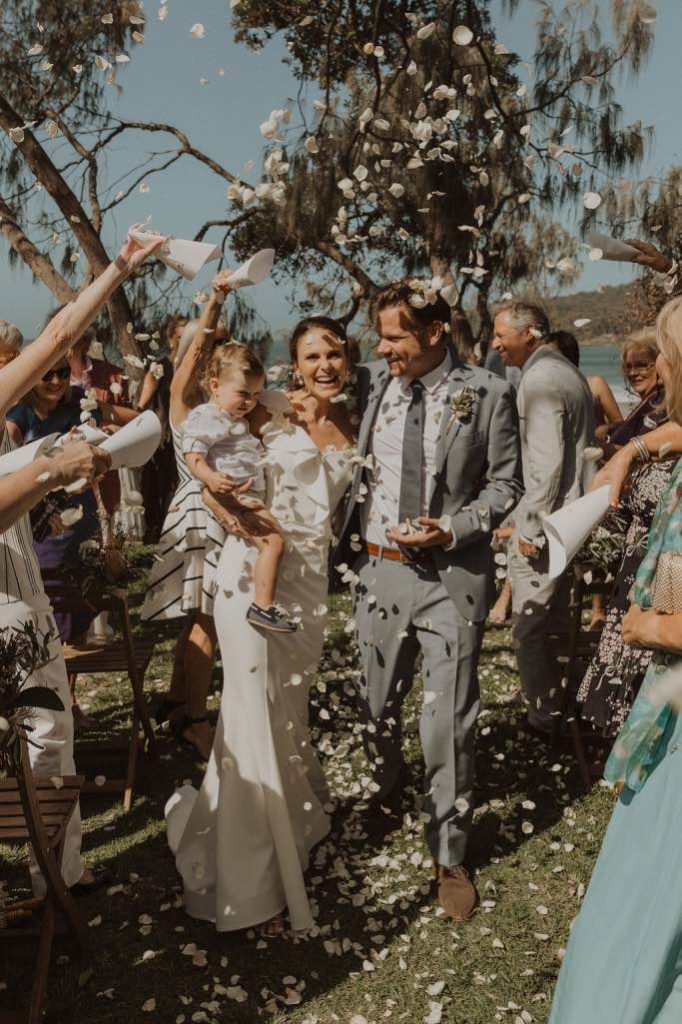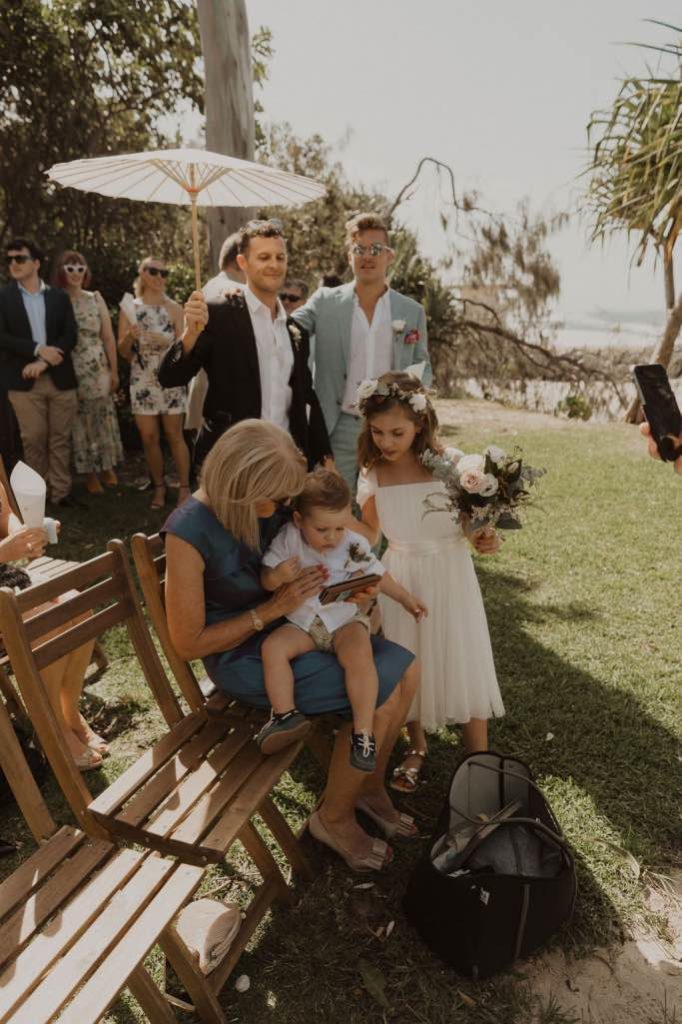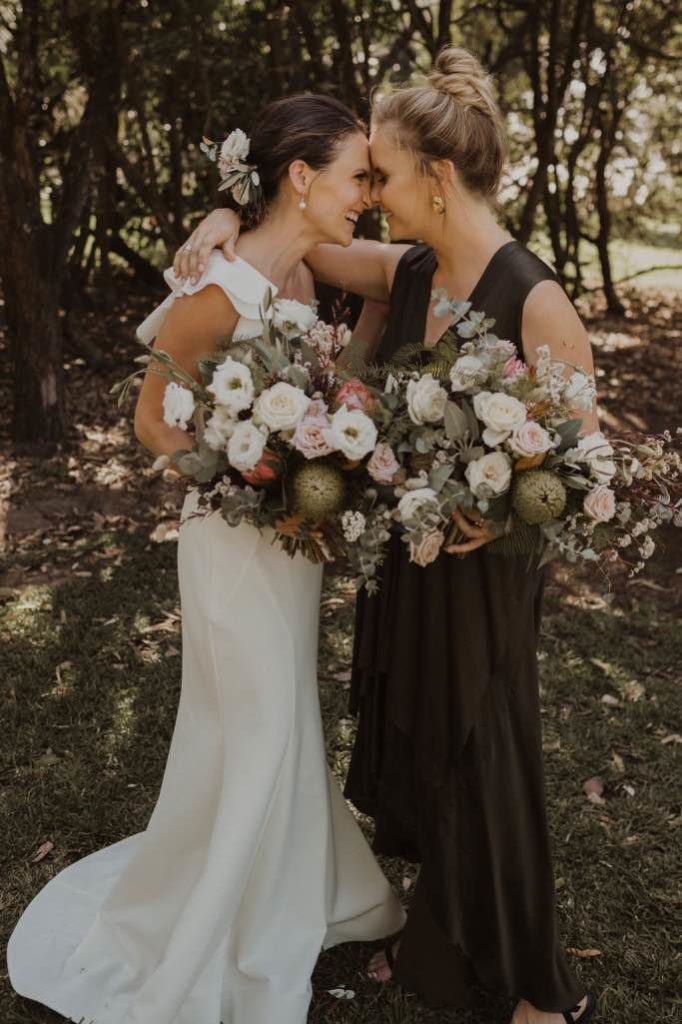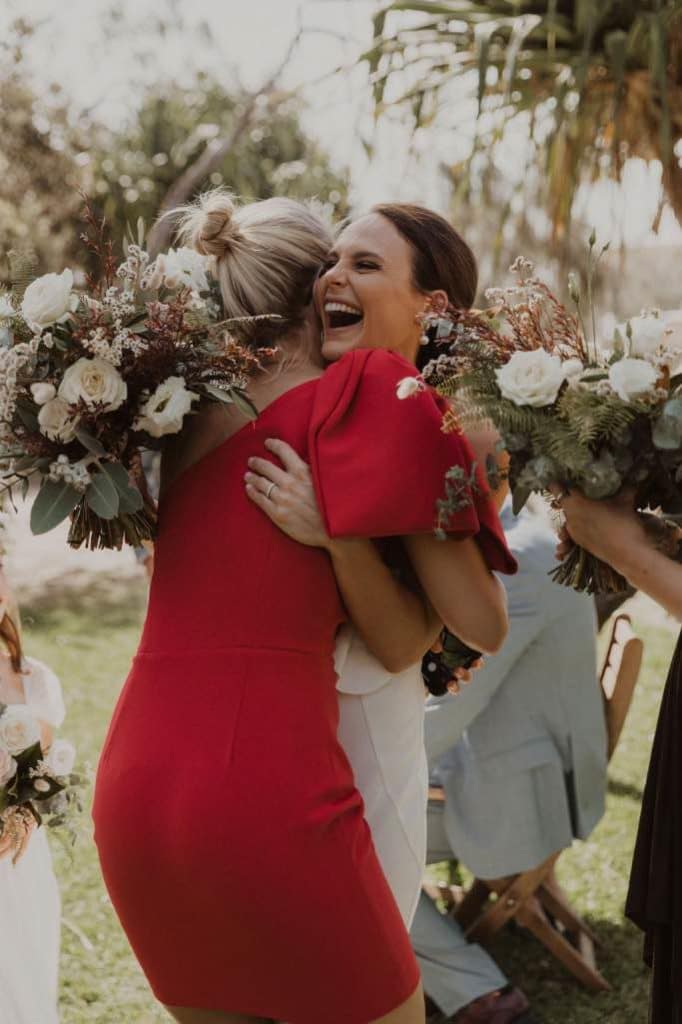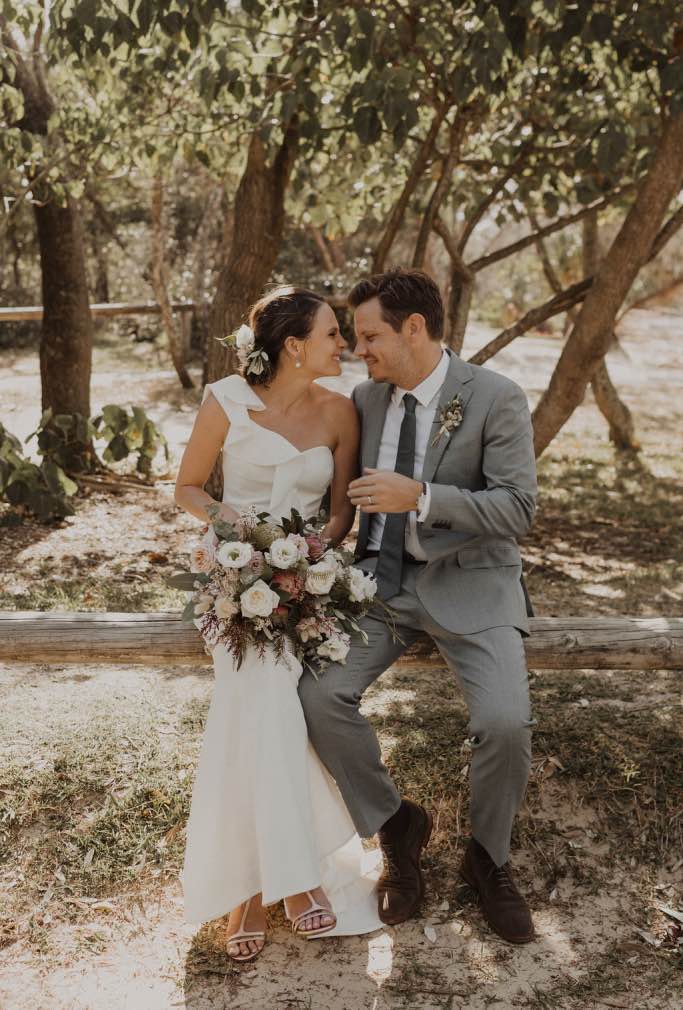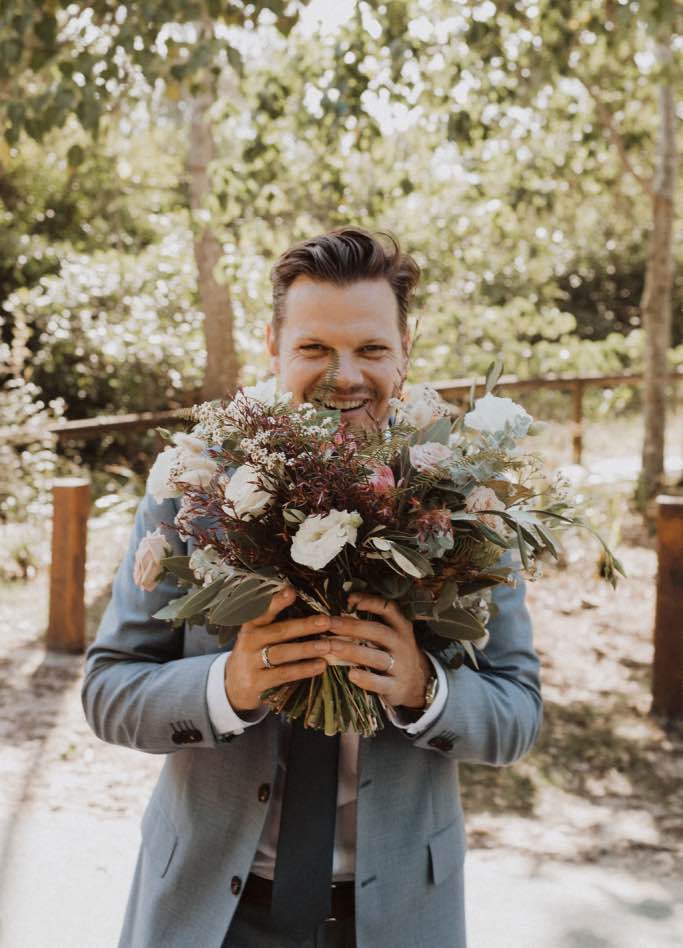 After and relaxing boat ride, guests arrived at Ricky's to canapés and then seated at tables with lovely mixed posies of soft florals and natives in a soft colour palette. The posies were in a mixture of our textured vessels in a white/cream tones. These little natural pops create a warm and inviting space for everyone. but still light and bright with plenty of room for delicious food.
What a naturally perfect day.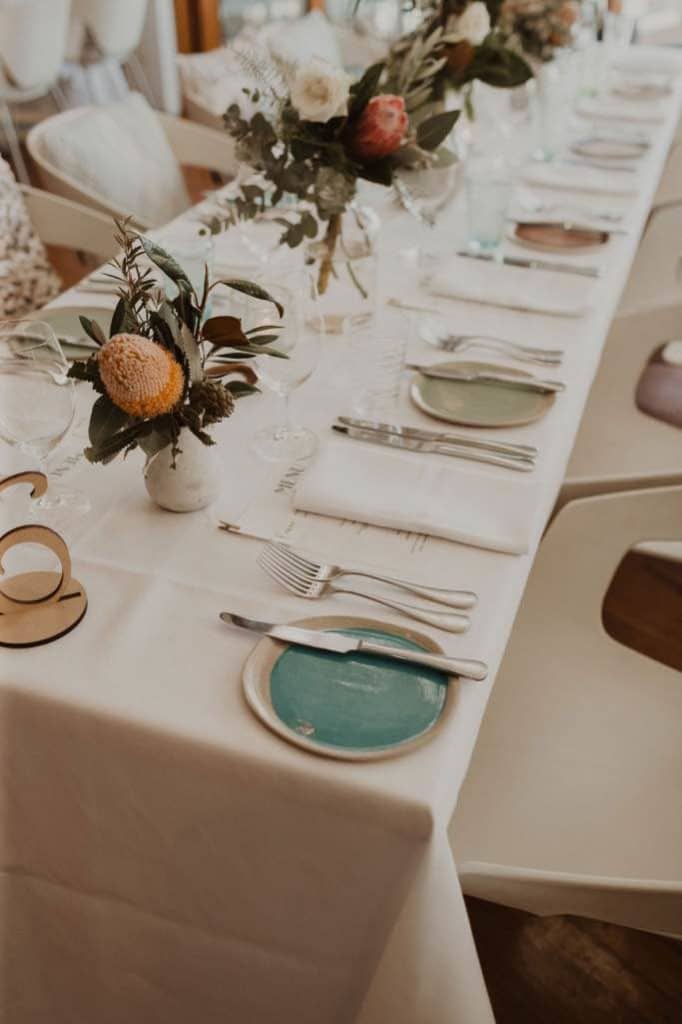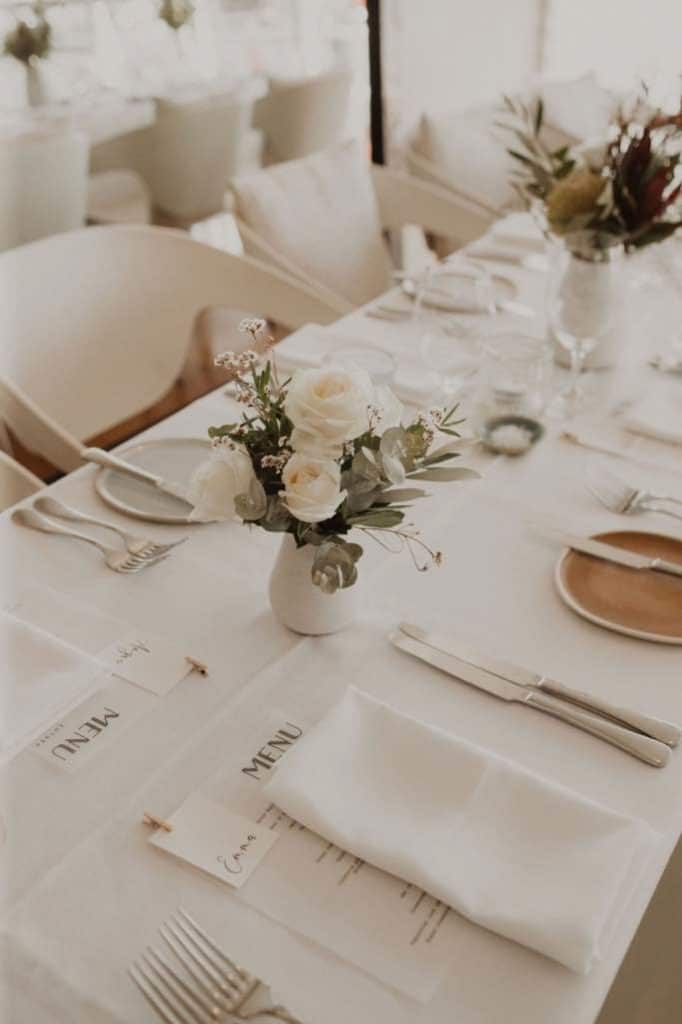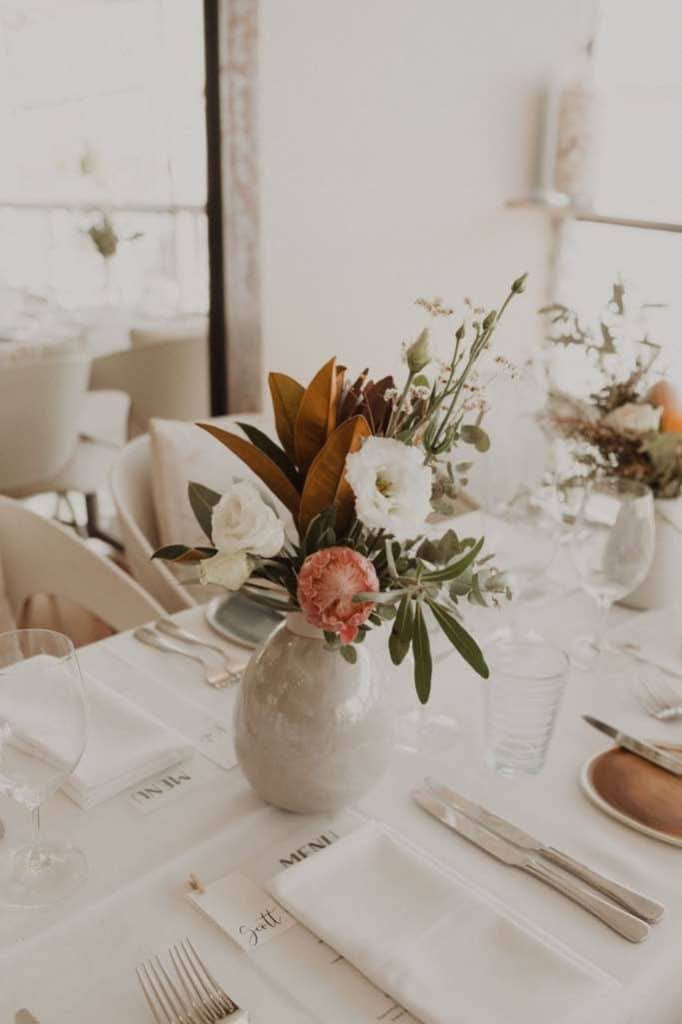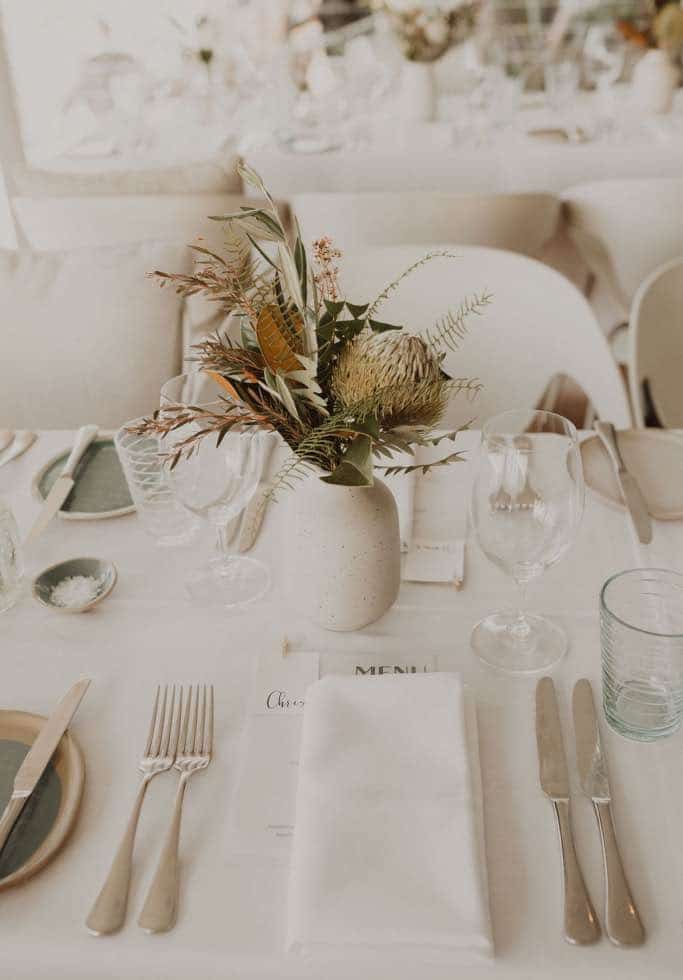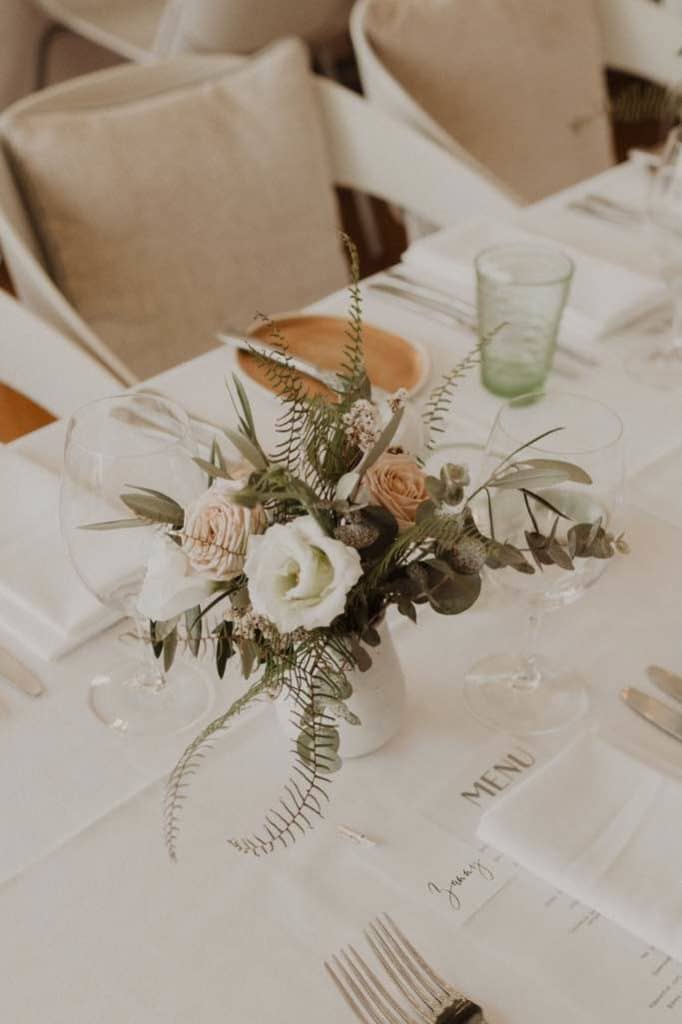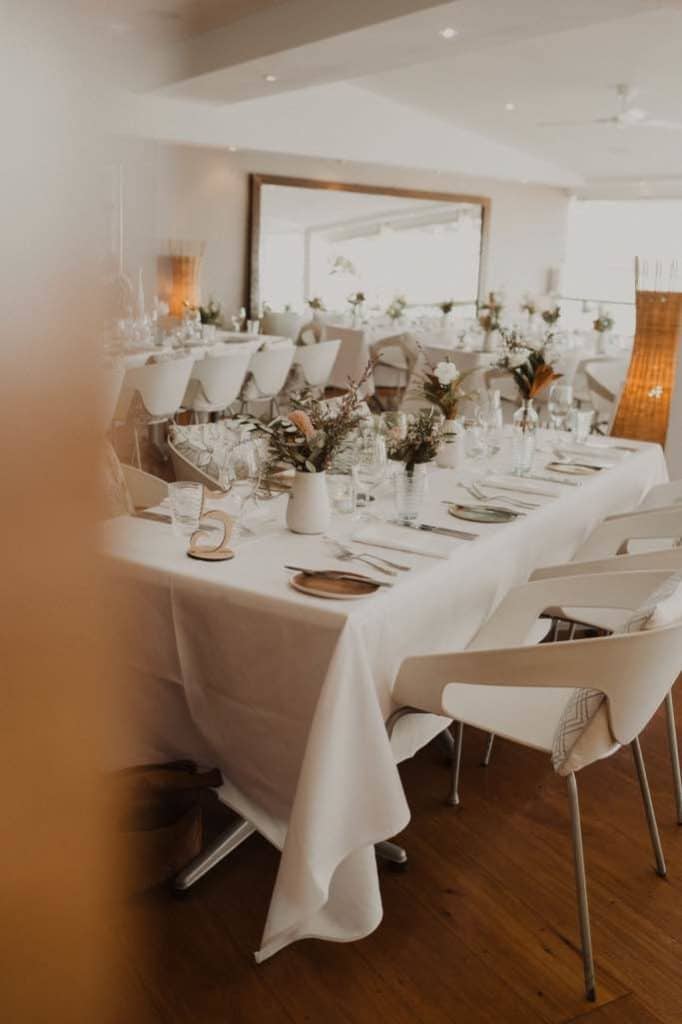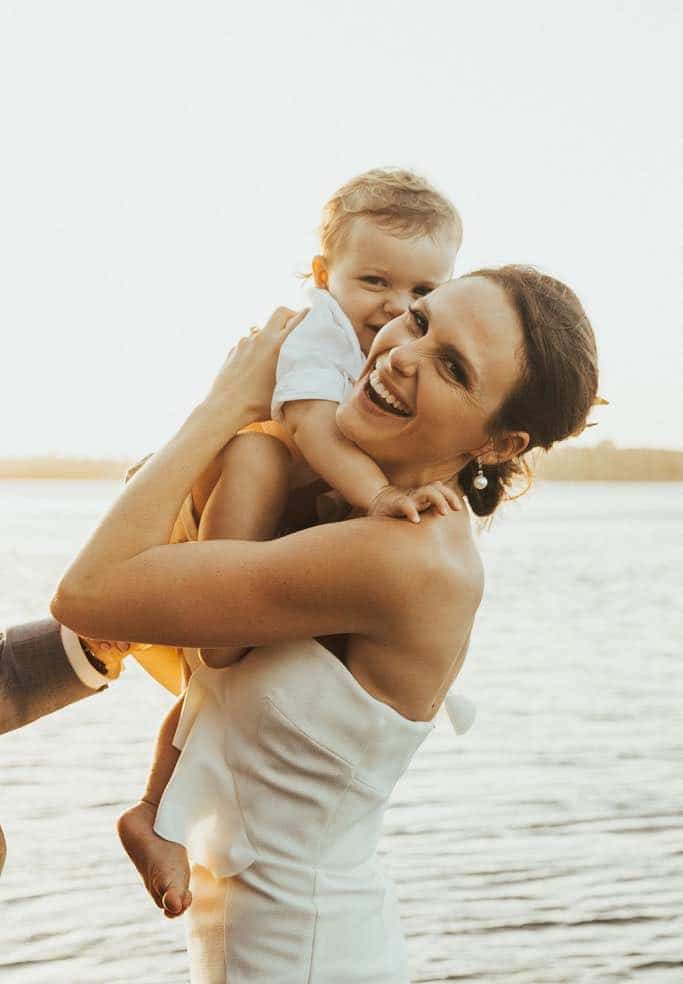 Photographer BXCSMXTH | Venue RICKY'S RIVER BAR AND RESTAURANT |