MOODY AND ROMANTIC – THE ROCKS YANDINA
THE ROCKS, YANDINA
JULY 2019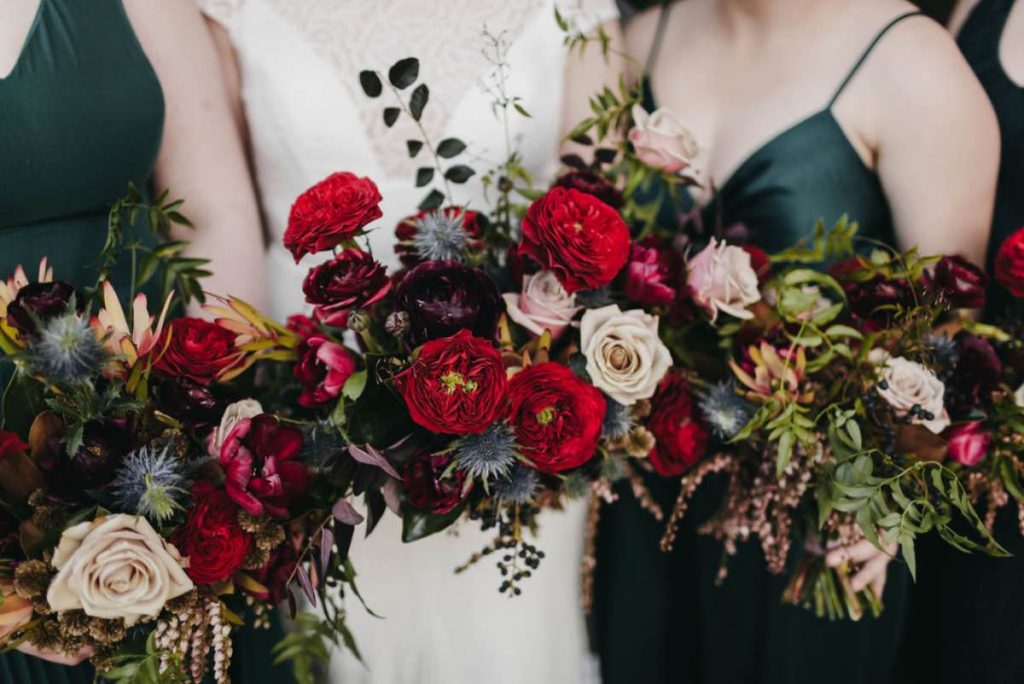 Cerys and Chris chose our bridal blooms only service. Which is perfect for those who have inclusions with their venue or are just after something elegant and beautiful to add to their day. With this service, we create your florals with as much love as all our weddings – package them up with water and the softest of tissue to protect them on their trip – and you just pick them up from the studio at time that suits. That easy!
The stunning jewel tones in this couples wedding from the shoes to the bridesmaids dresses- got us really excited and we love a deep, moody and rich floral palette and with stunning winter blooms – you can't go wrong! Burgundy, plum. muddy tones, navy, black = yum.
The bouquets had the most stunning grand jubilee and moss roses, paired with deep dark ranunculus, blue sea holly blooms, plum tulips, apricot leacadendrons, pink andromeda, black privet berries, dried chocolate toned elements with deep burgundy plum foliages and jasmine tendrils. Sooo lush and moody. LOVE!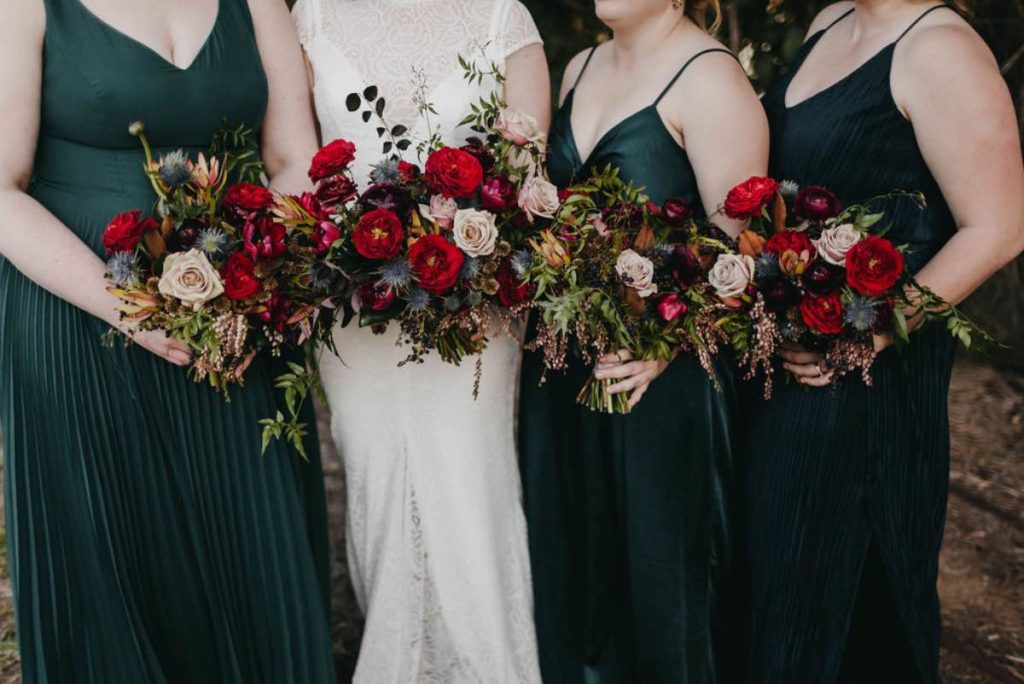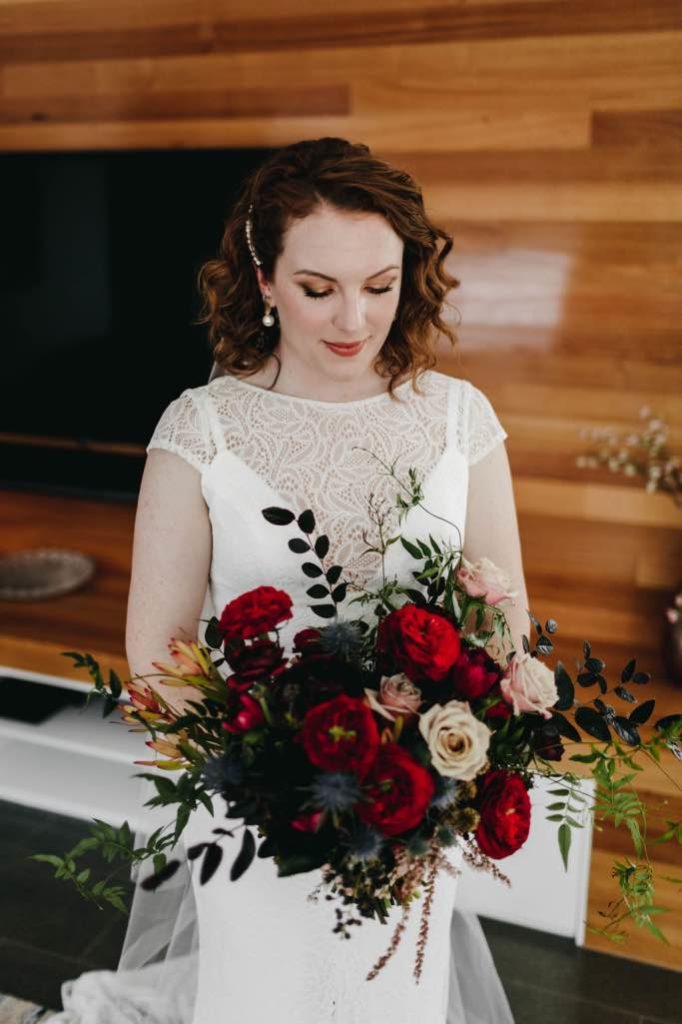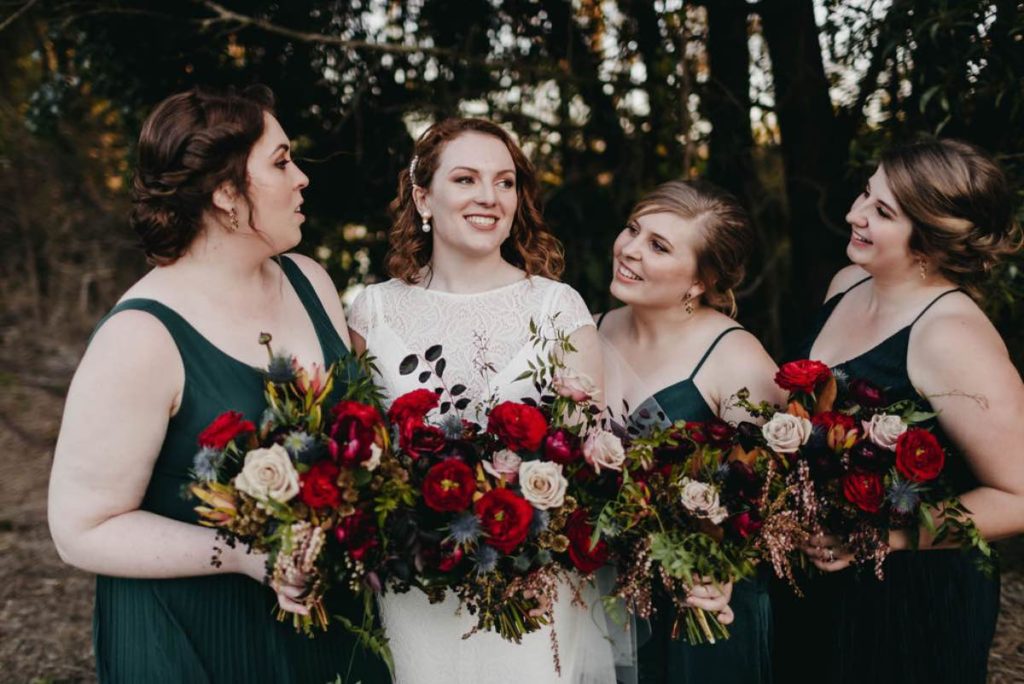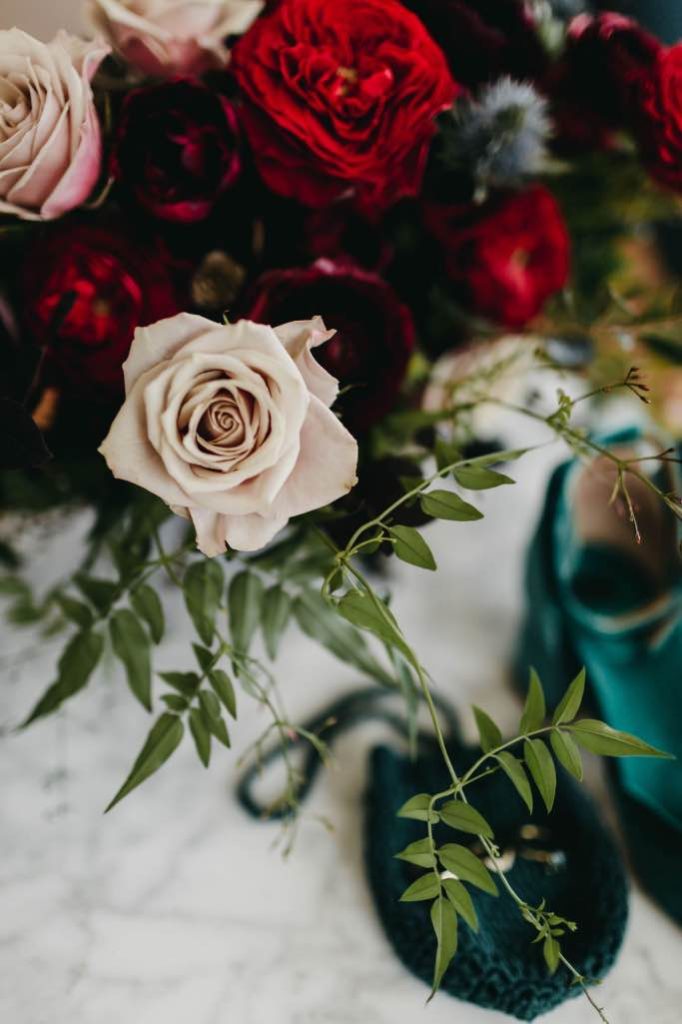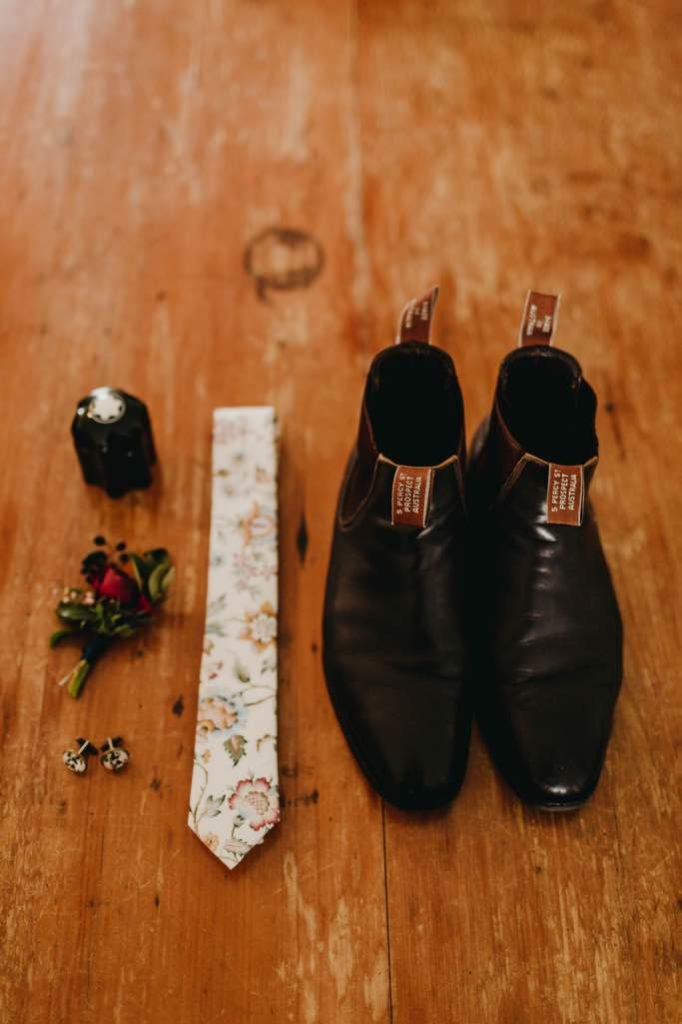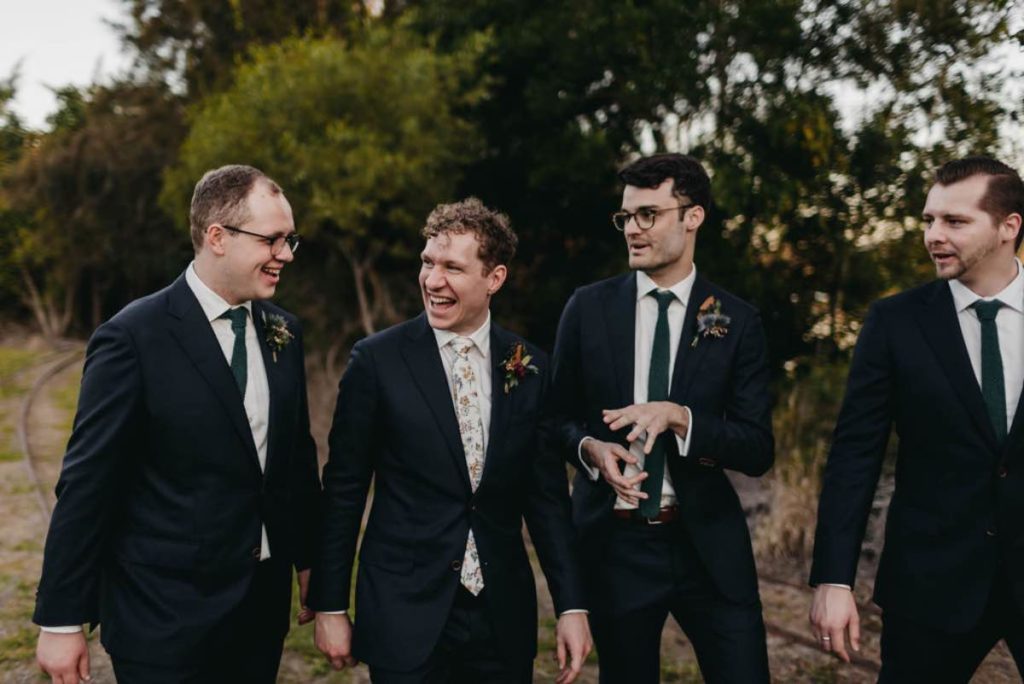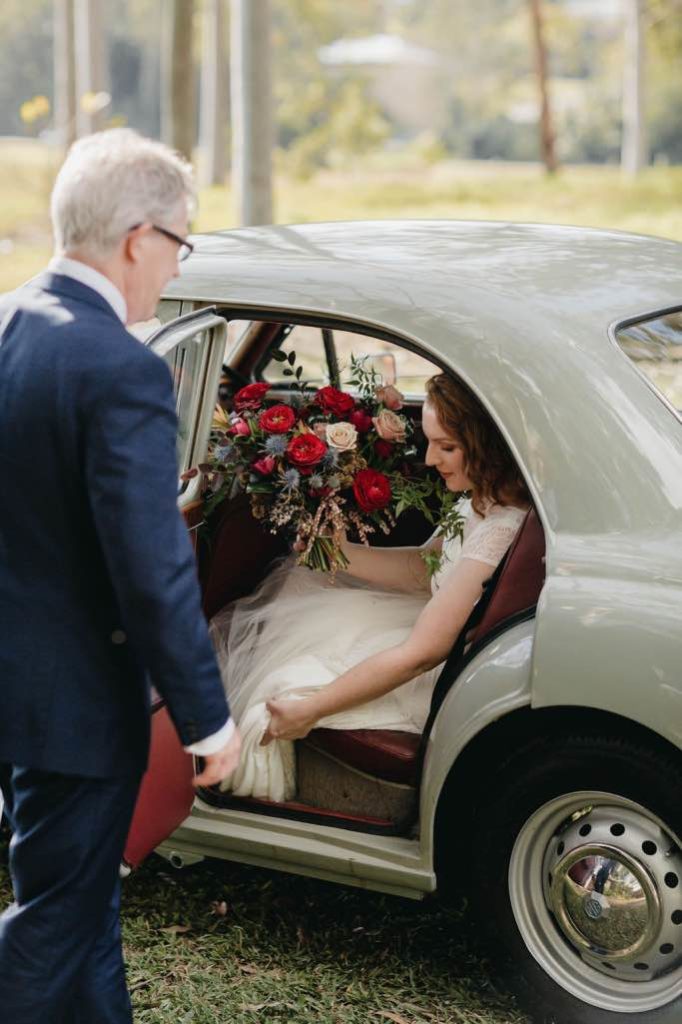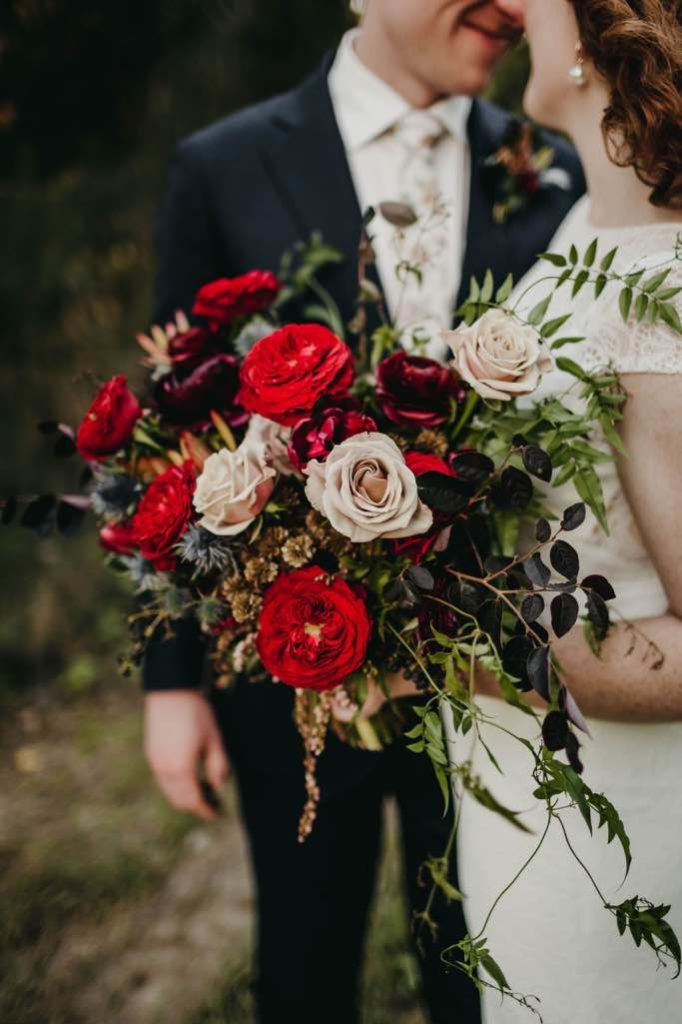 Thank you so so much for my Divine flowers. They were just so stunning and I couldn't have dreamed for more gorgeous bouquets on my wedding day. So many people commented on how wonderful they were and I couldn't recommend you more highly. Thank you for making the process so detailed and easy. You and your team were so communicative and helpful, and I felt so reassured that everything flower-related was going to be perfectly under control. I was so excited to see the bouquets when they arrived. They were actually the piece of the puzzle that made it click in my brain that I was actually getting married!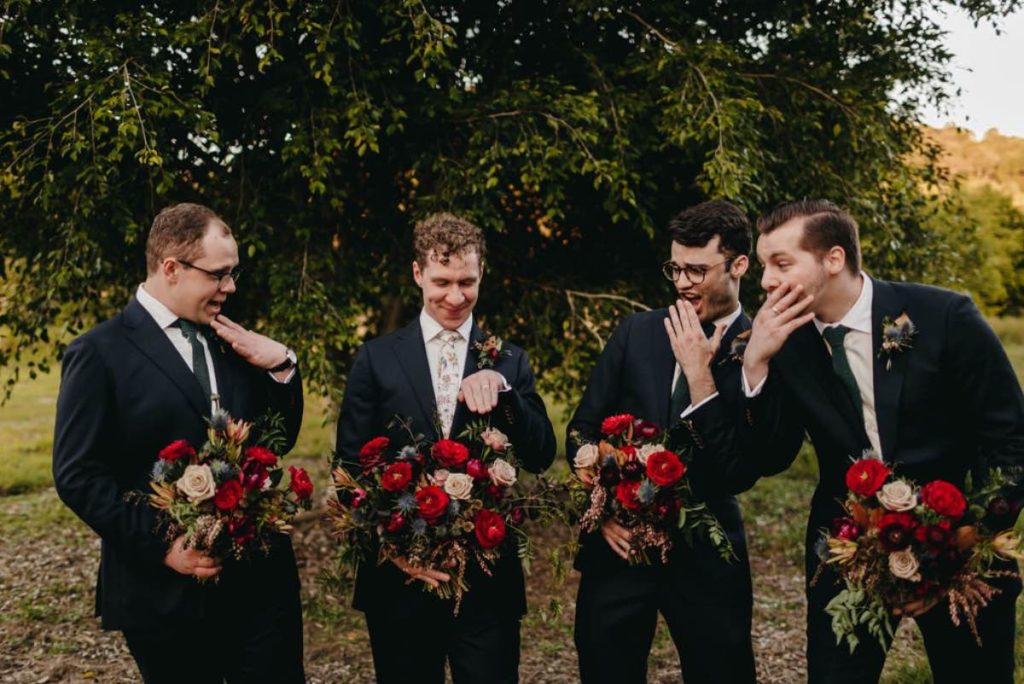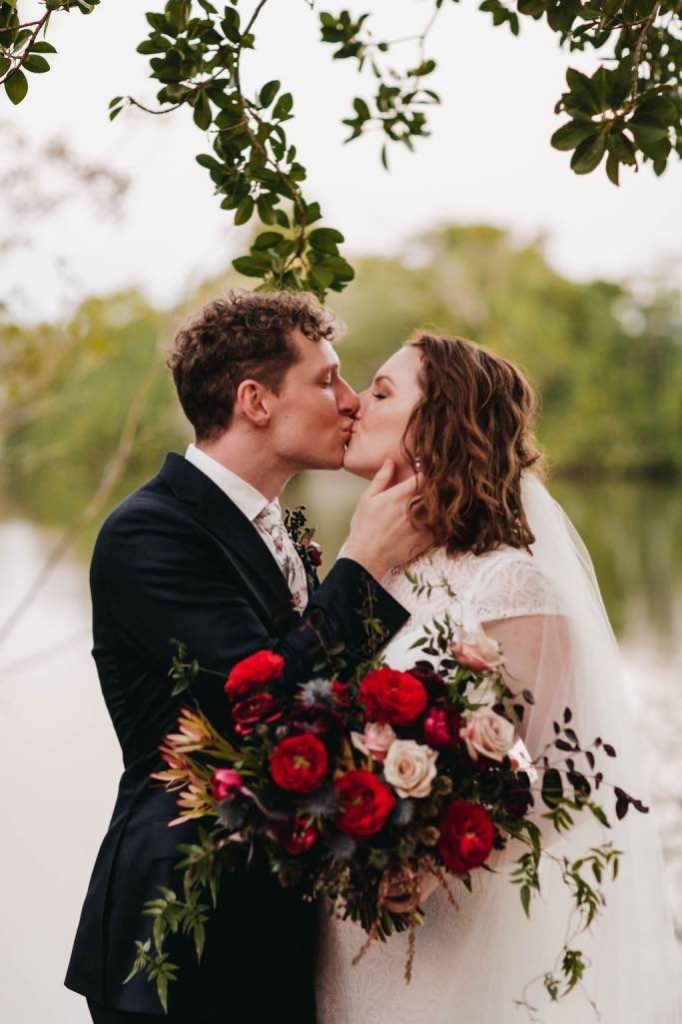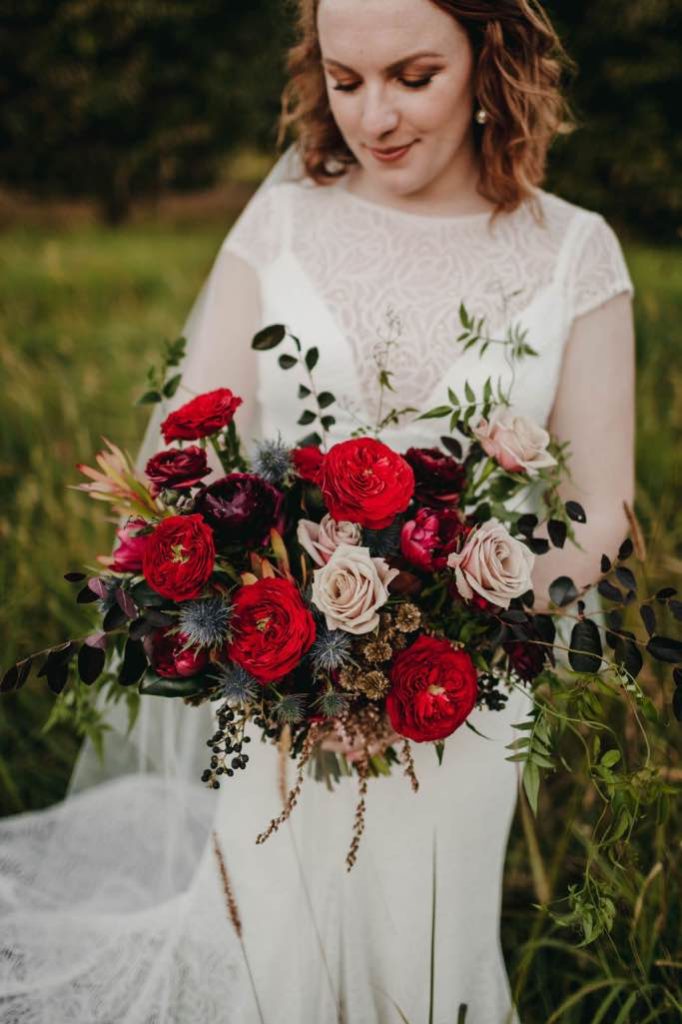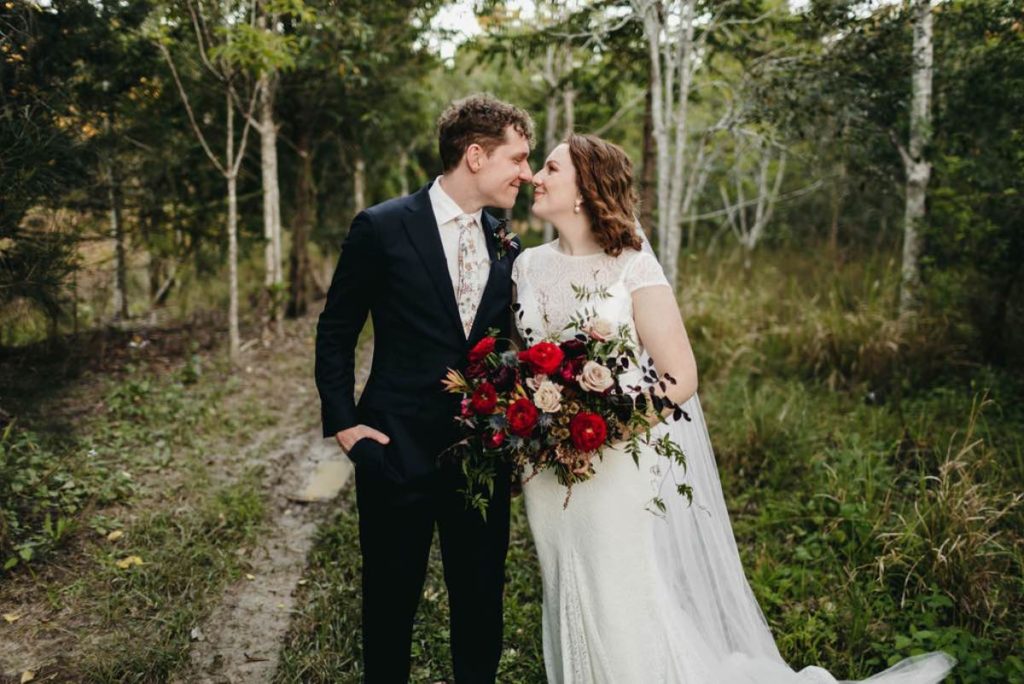 Photography ABOUT TIME CO | Venue THE ROCKS, YANDINA | MUA BACK STAGE BEAUTY |