LOVE IN THE RAIN AT NOOSA WATERFRONT
NOOSA WATERFRONT RESTAURANT
APRIL 2019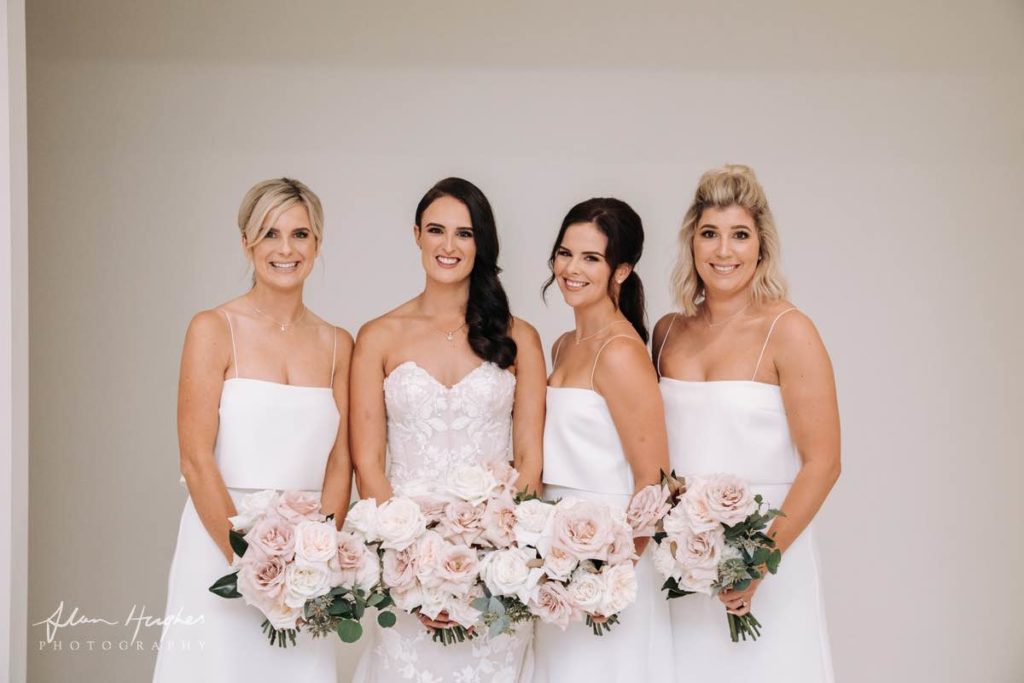 Modern, lush and gorgeous….
What more words could we use to describe these ruffled rose bouquets and wedding flowers.
The white and nude/blush colour palette was so subtle, perfectly matched with the white bridesmaid's dresses and coastal feel of the wedding.
Allan and Ebony's wedding ceremony was framed by the ocean and trees, accented by a corner cluster of florals on their arbour, and two feature florals that included pampas grass at the beginning of the aisle. This created the perfect space for their guests to enjoy the day.
The rain did not dampened their spirits and so much fun and perfect moments collected by Alan Hughes Photography.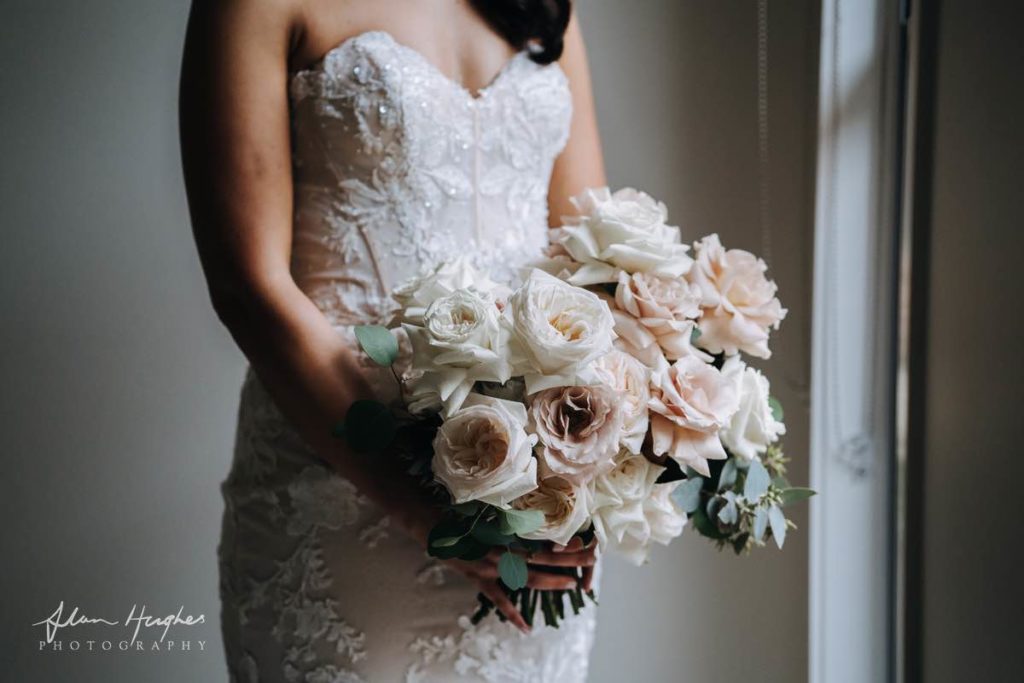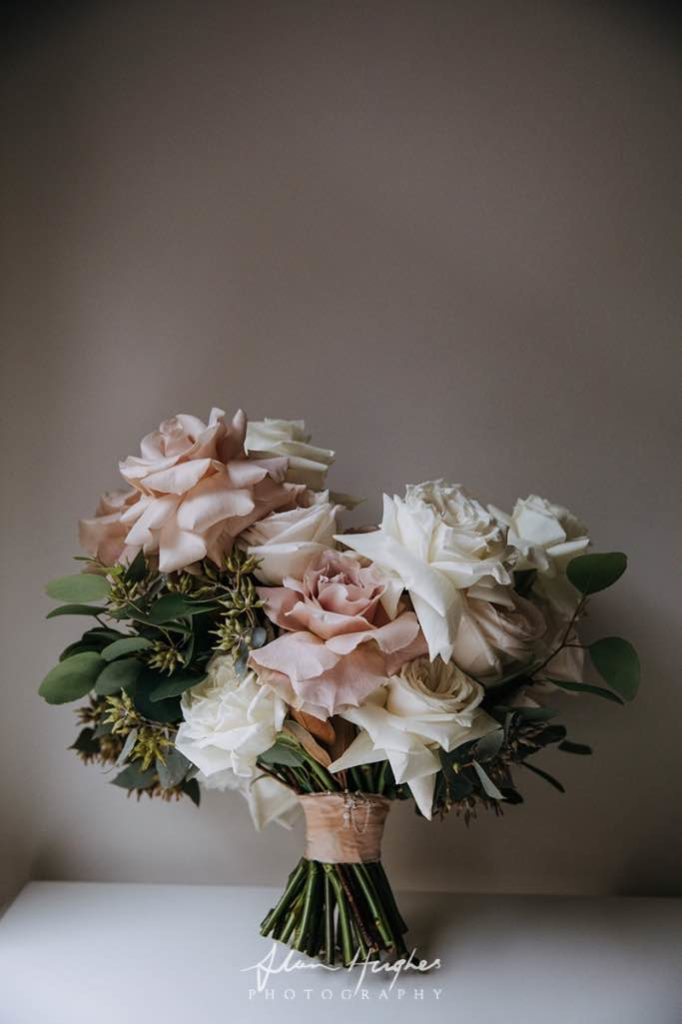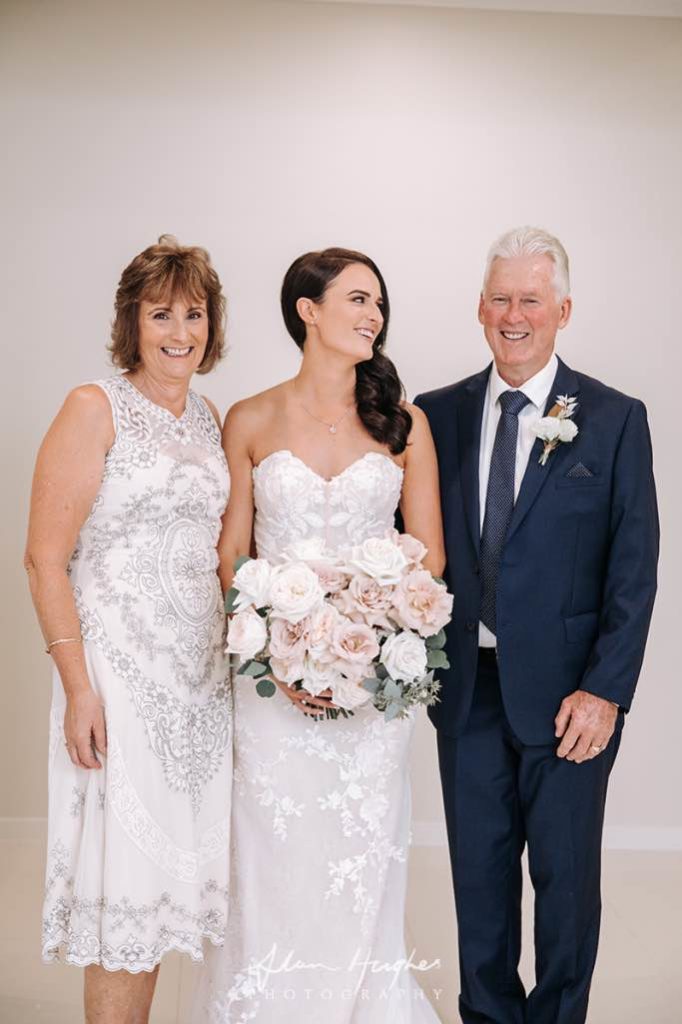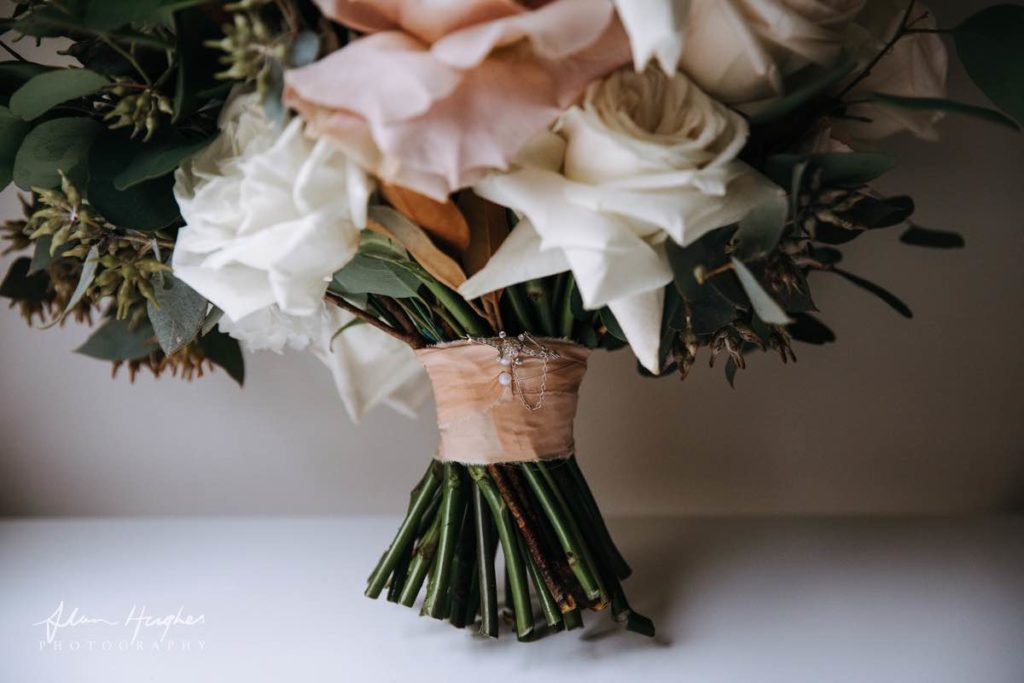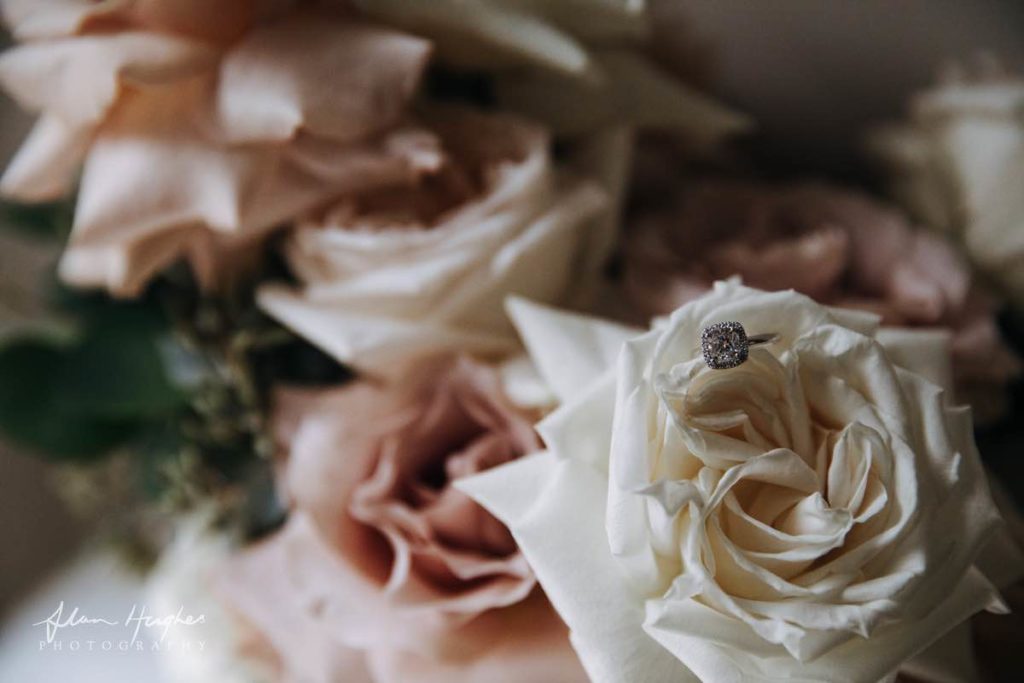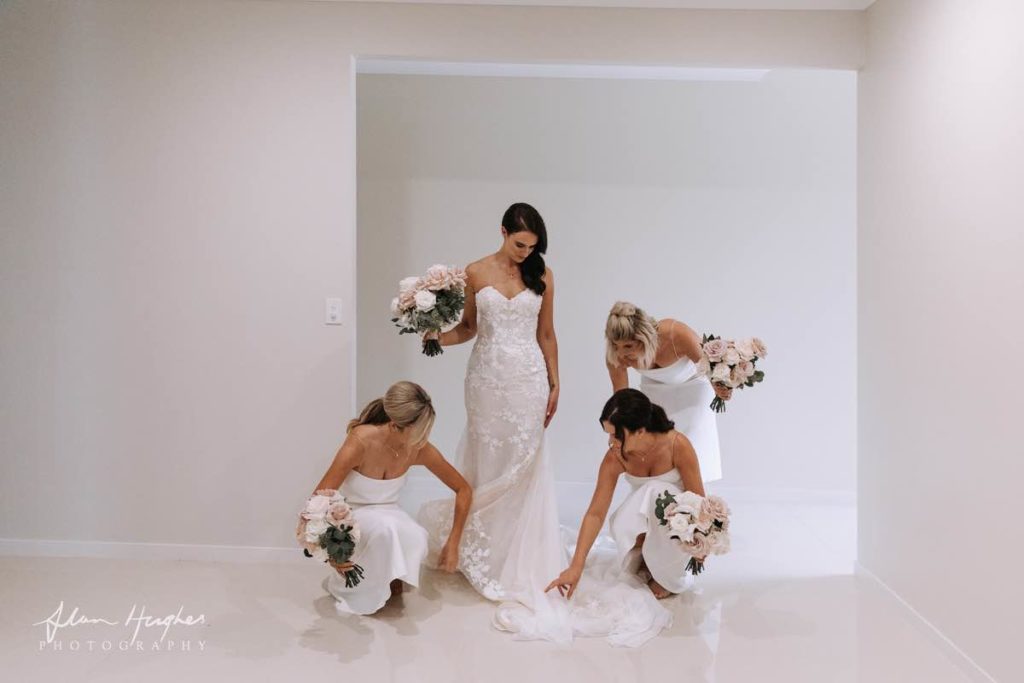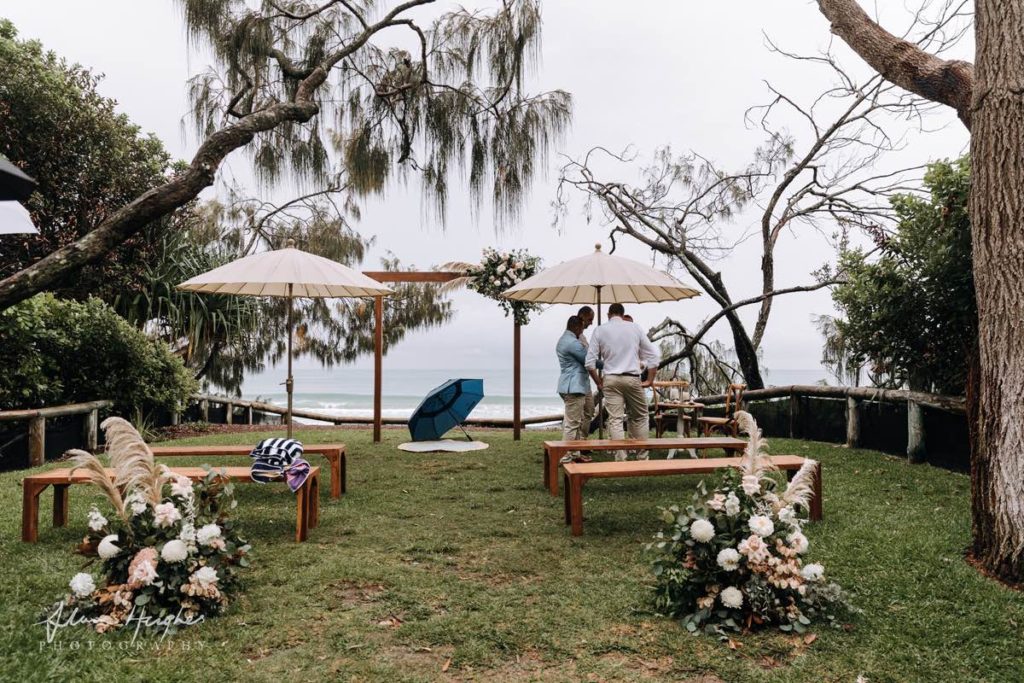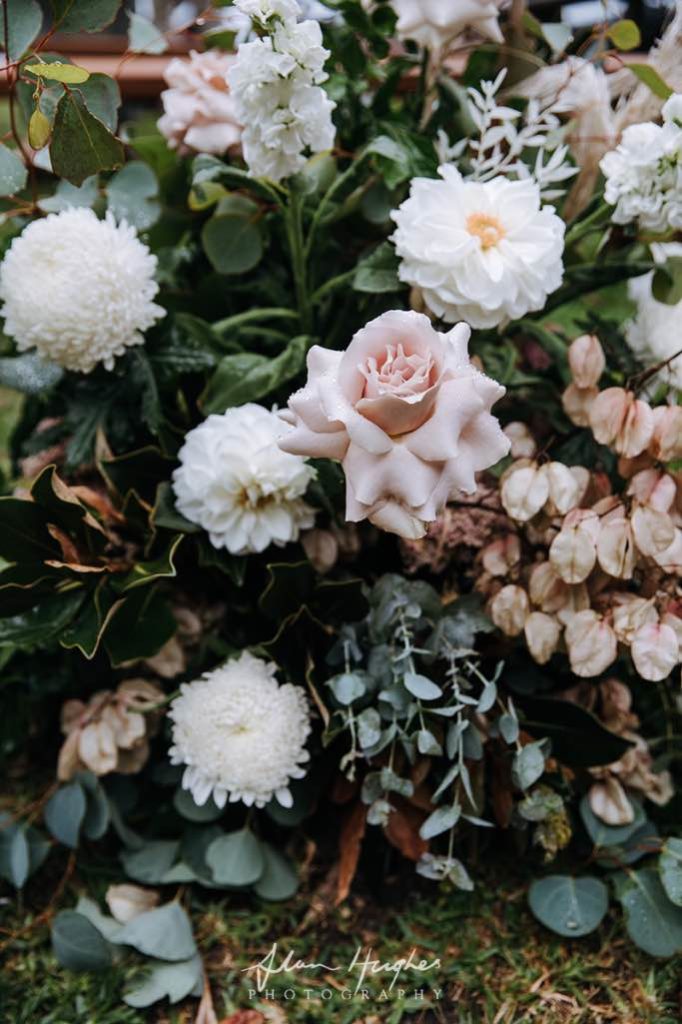 Thank you so much for the absolutely stunning flowers for our wedding!! They were so perfect for us and more than I imagined !!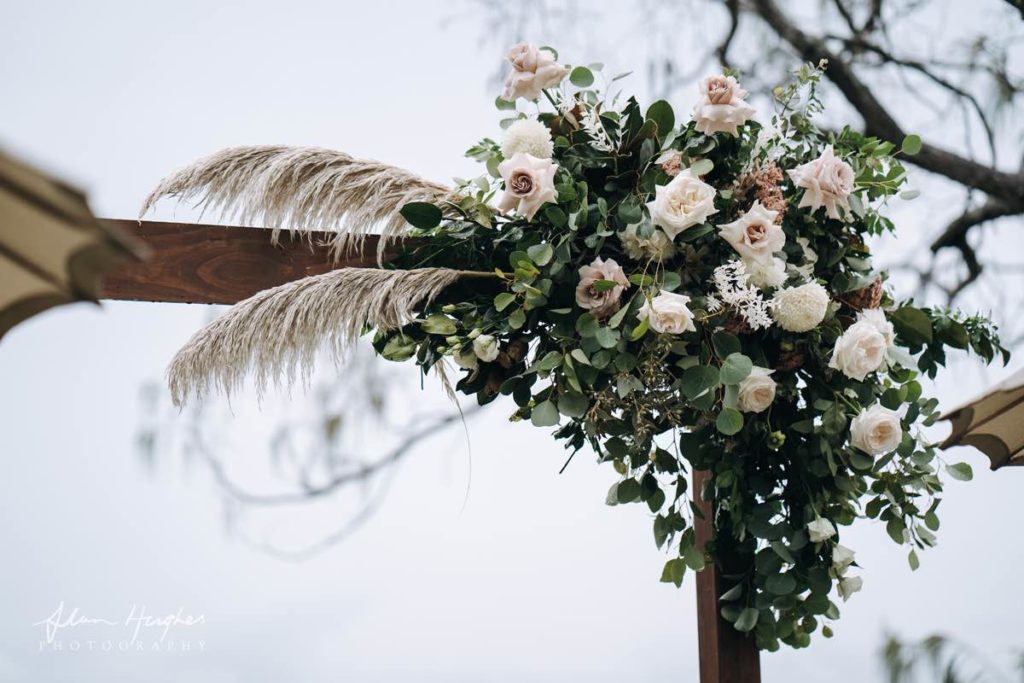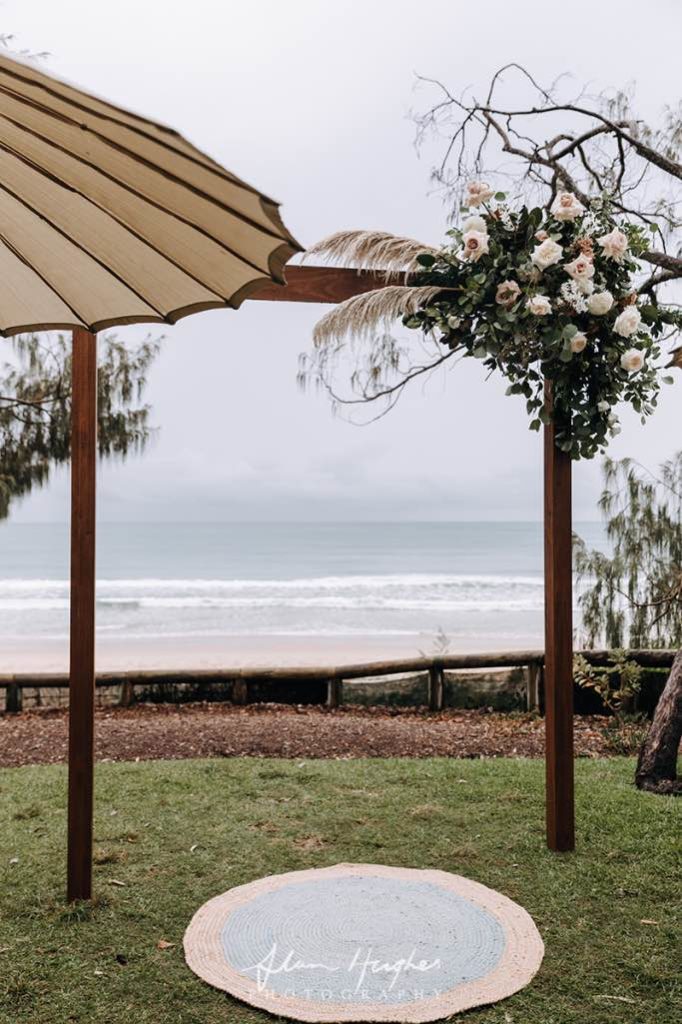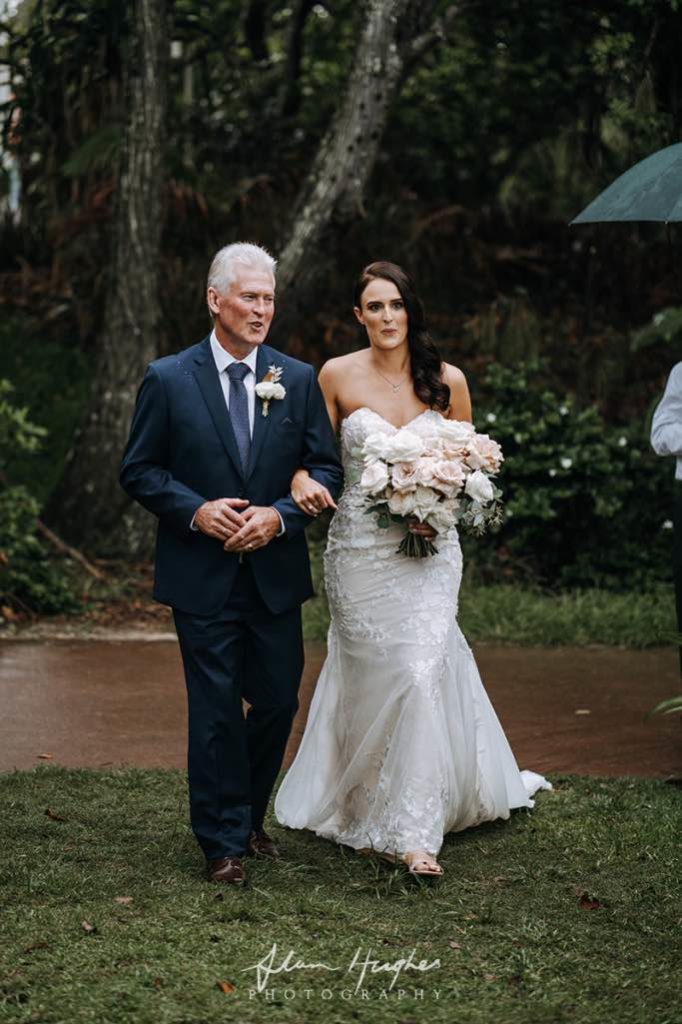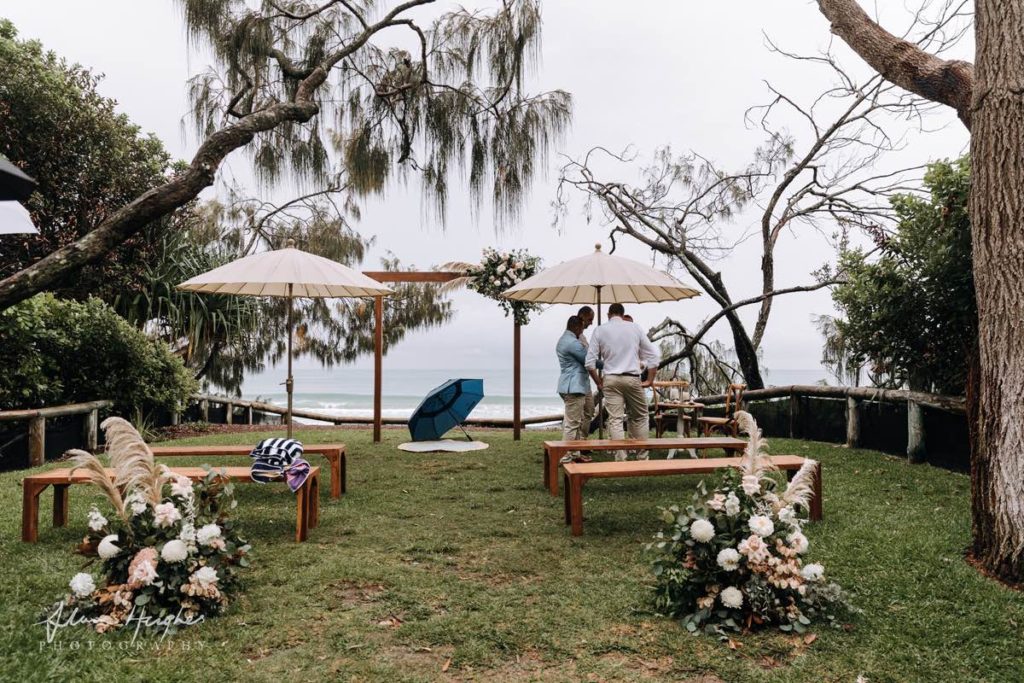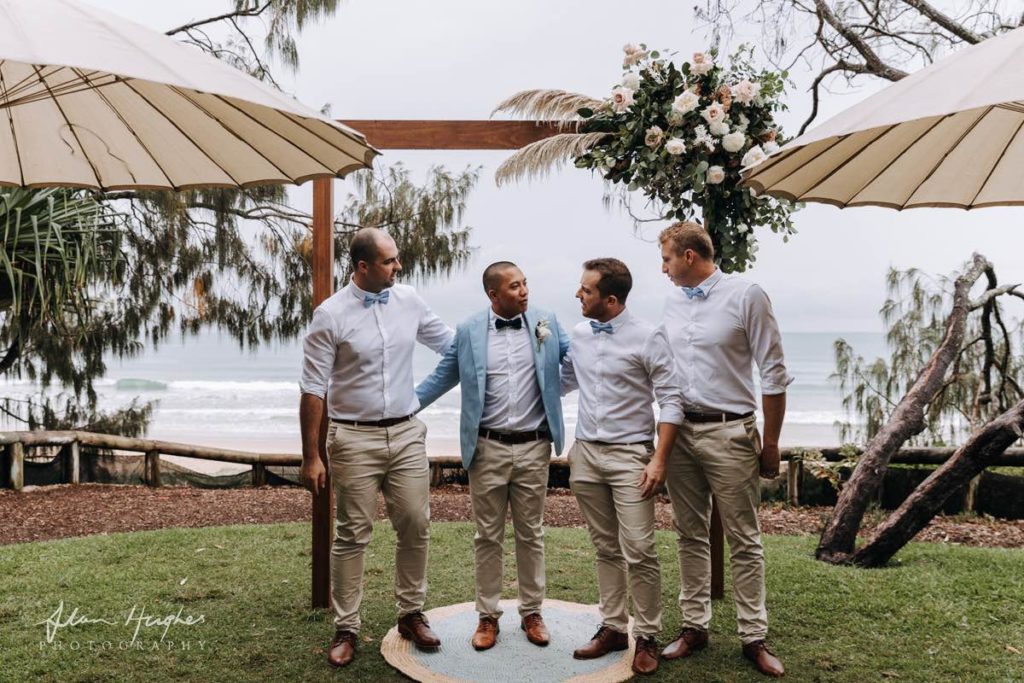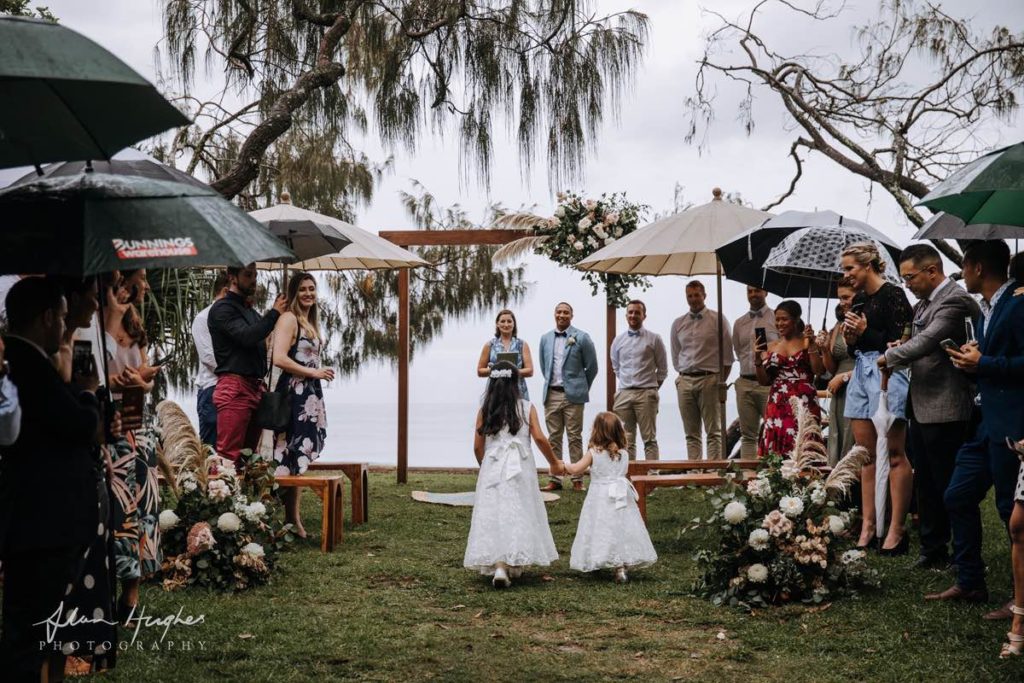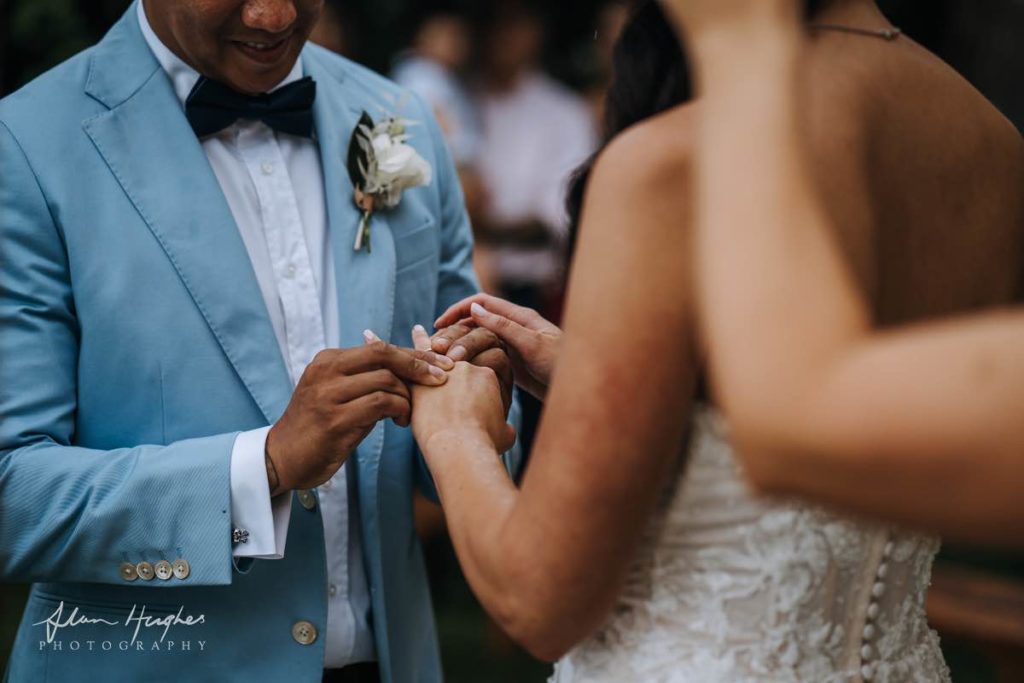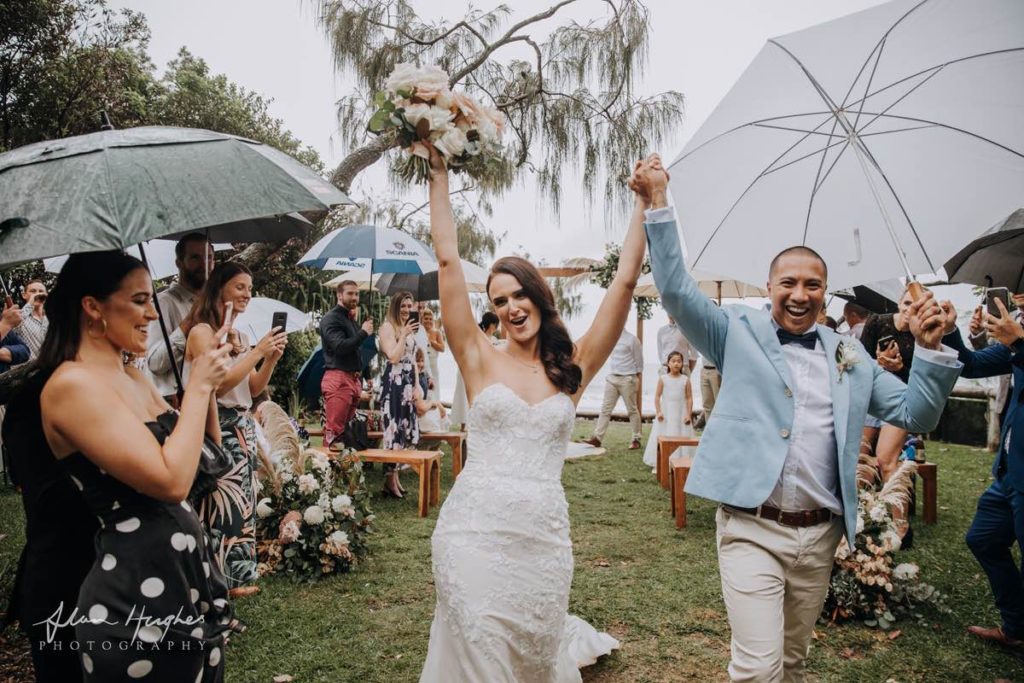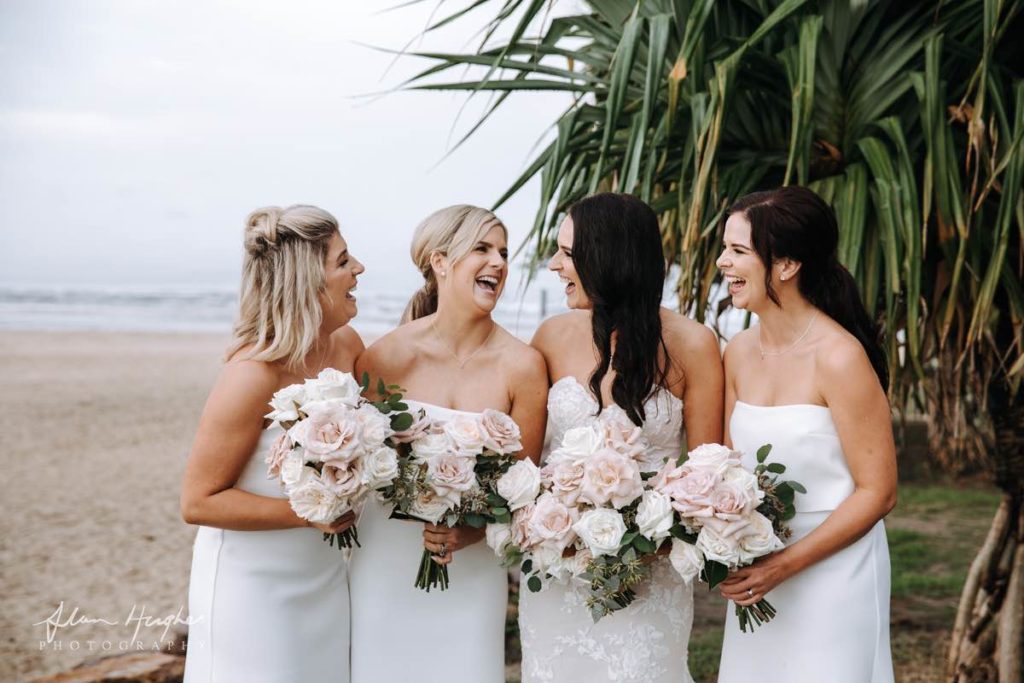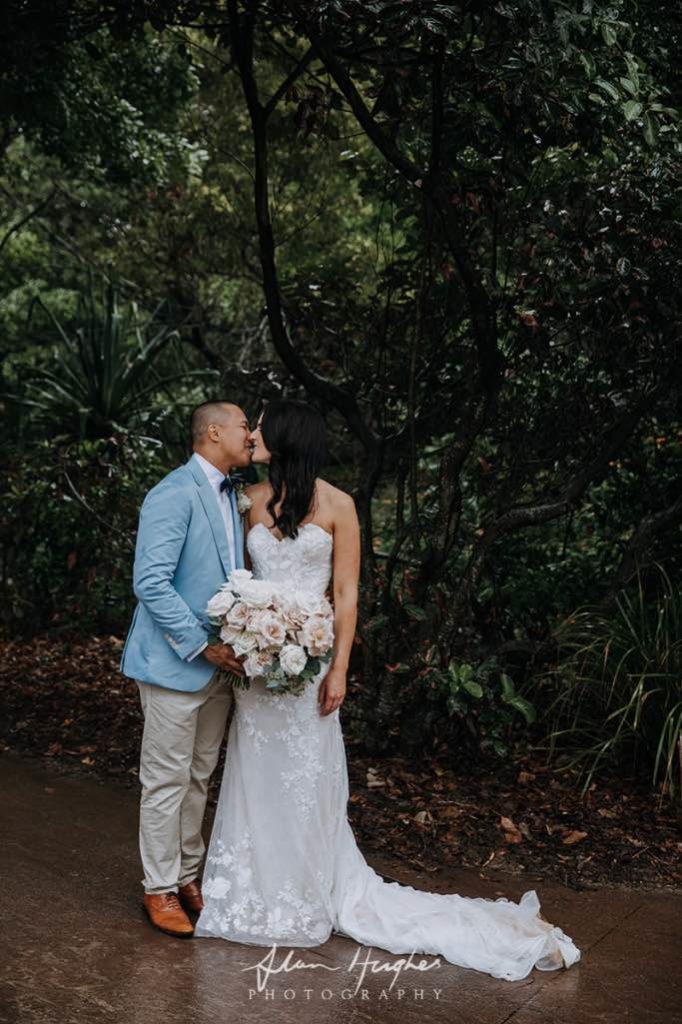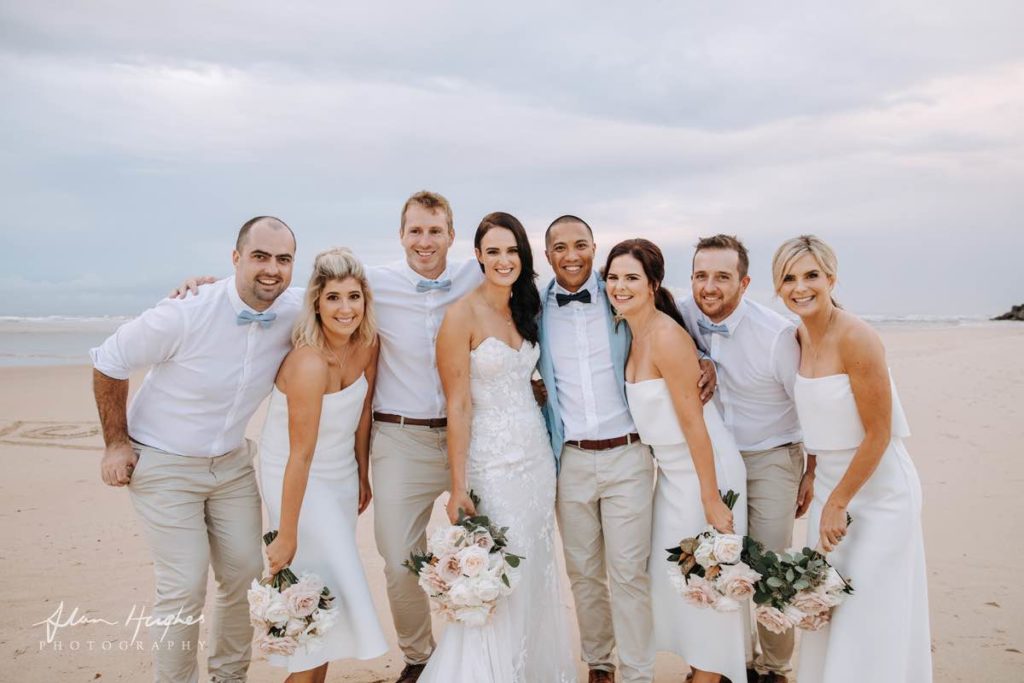 After some aerial displays by the bridal party and beach photos, the reception continued inside the Noosa Waterfront Restaurant positioned on the Noosa River, where the florals from the ceremony were moved behind the bridal table to create that lush impact with a fun boho vibe.
The refined palette and design continued on the tables with clear glass vessels with mixed posies of roses and featured seasonal blooms in white and blush. The posies and flowers were grouped to create small features along the tablescapes.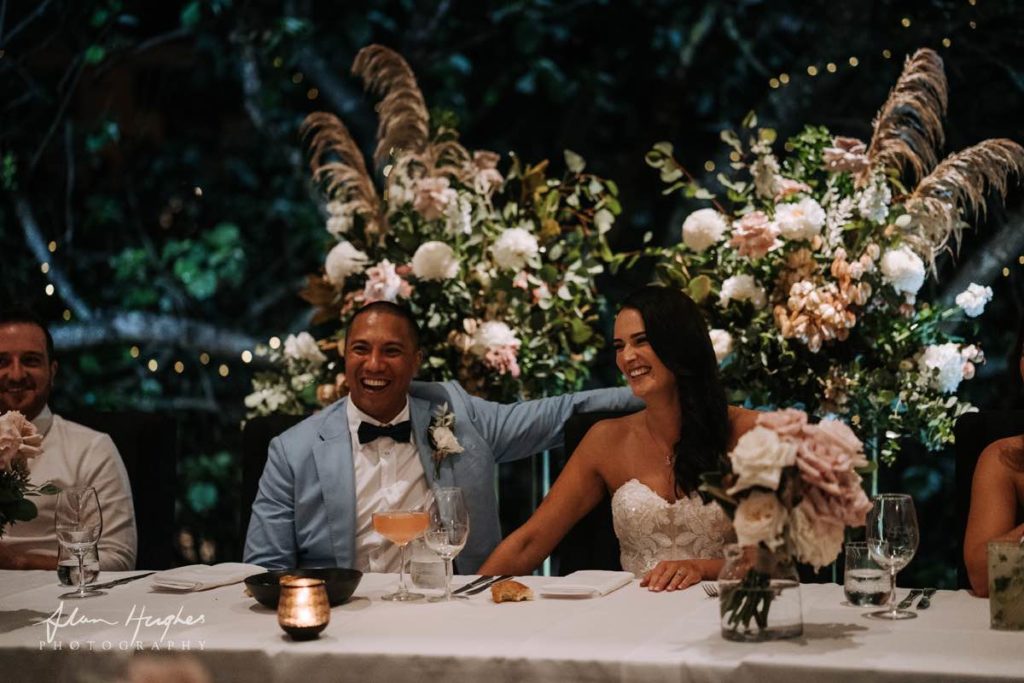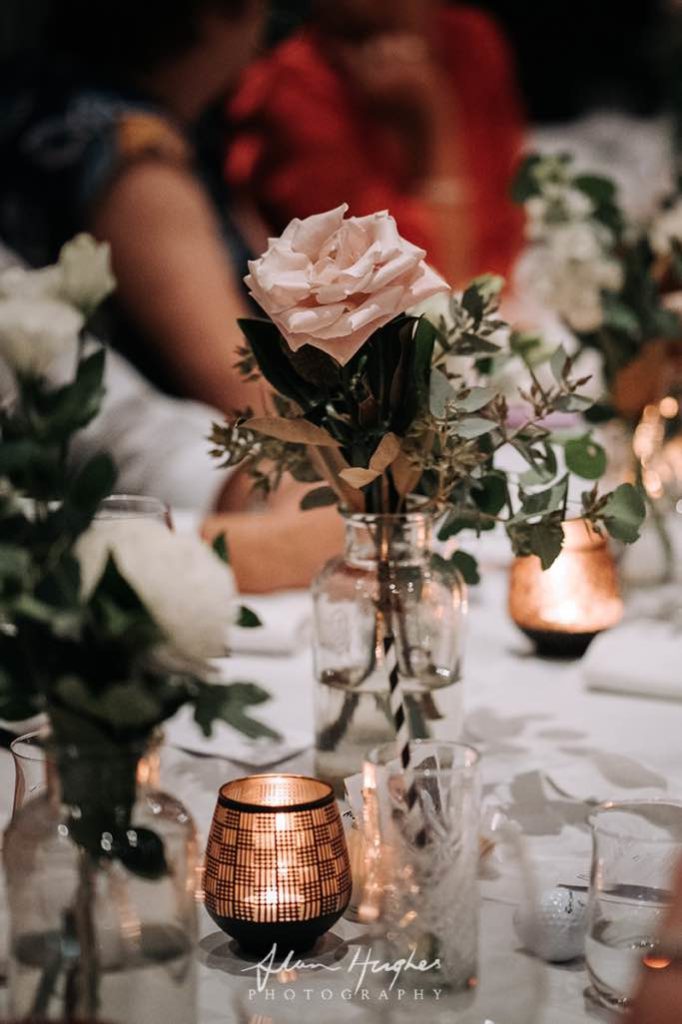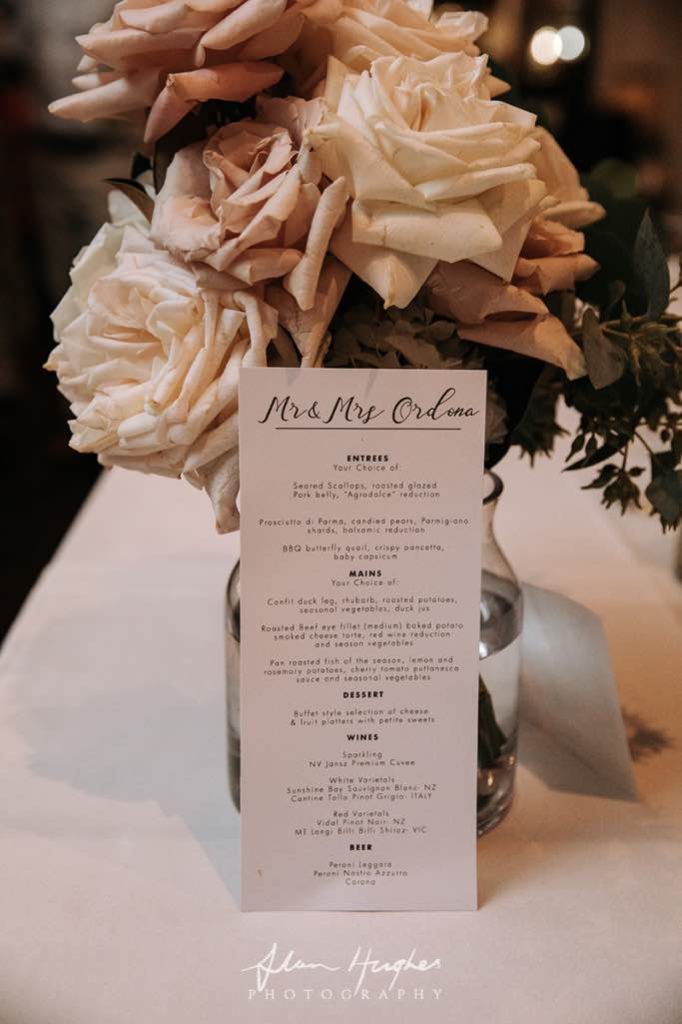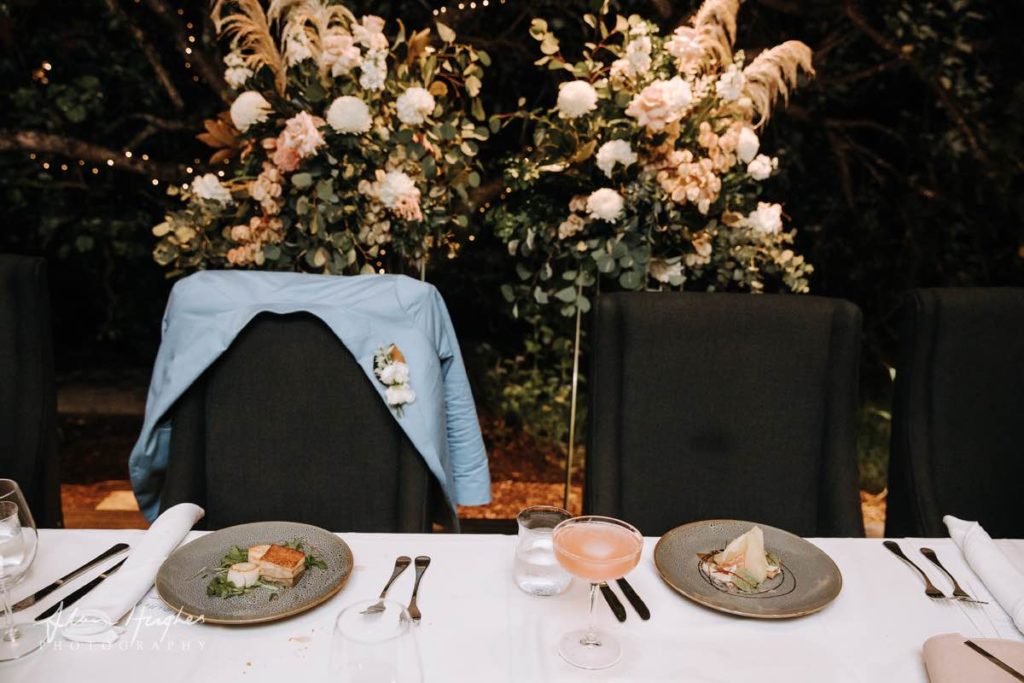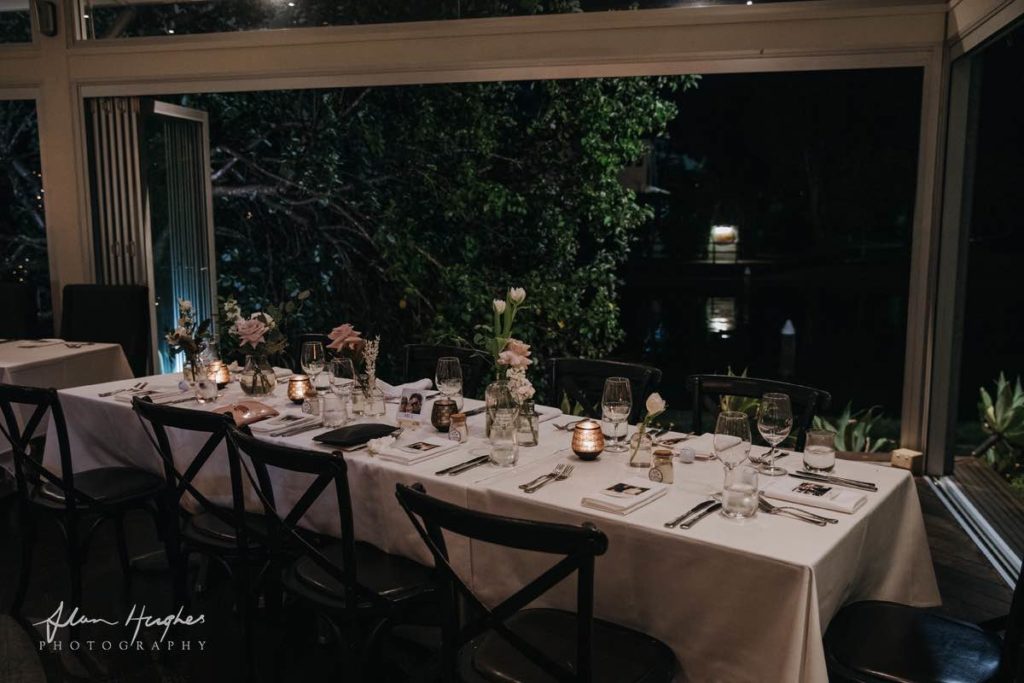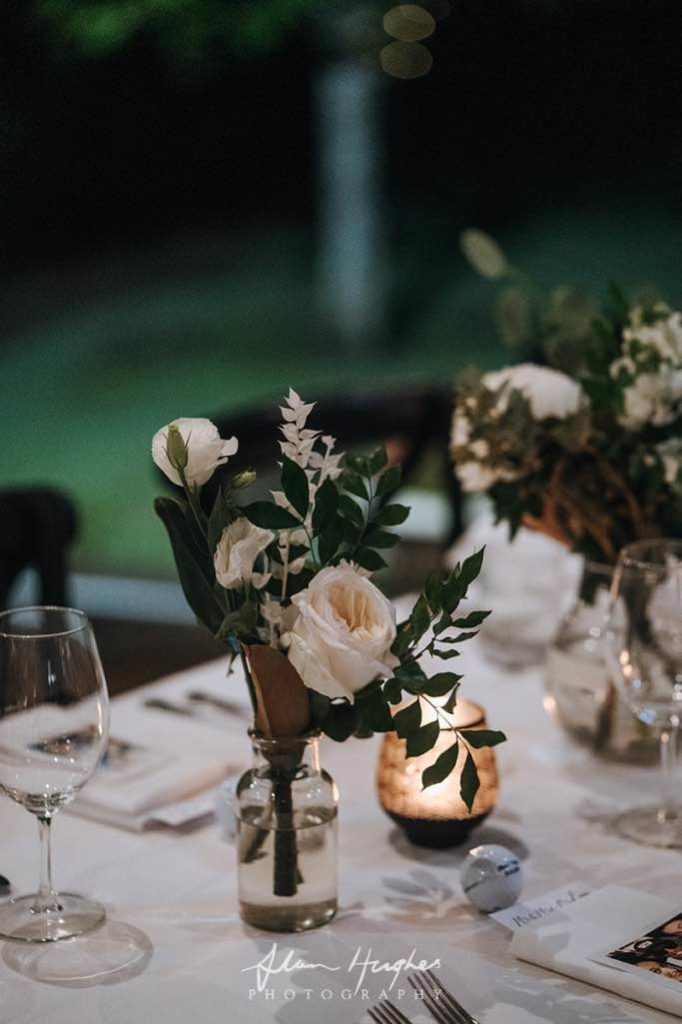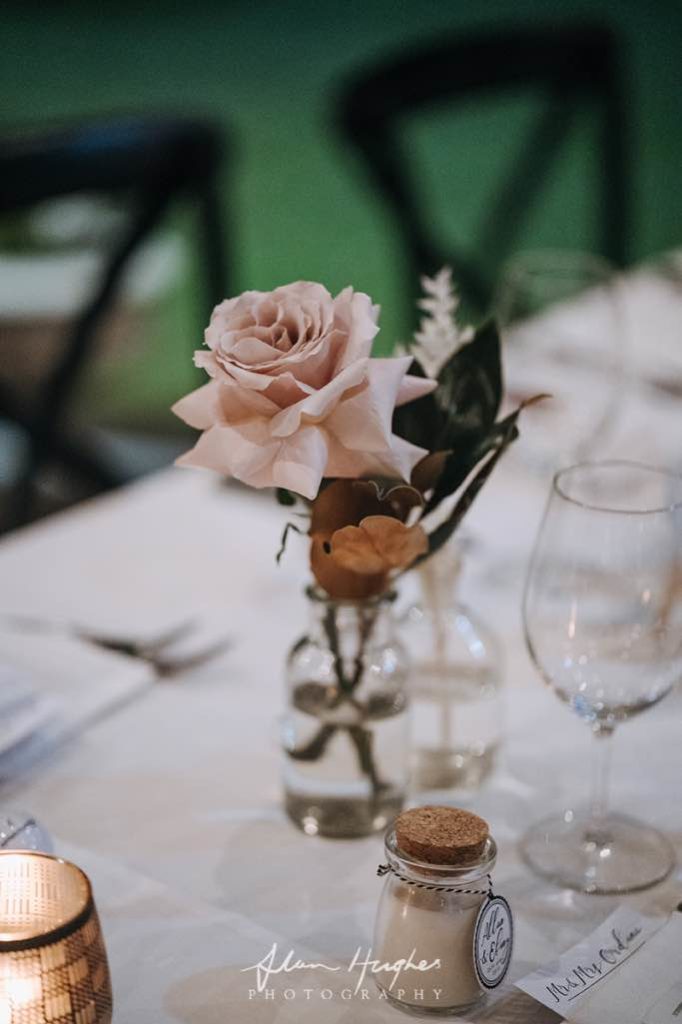 Photography ALAN HUGHES | Venue NOOSA WATERFRONT