KIRI + KYLE AT NOOSA WATERFRONT
NOOSA WATERFRONT
AUGUST 2022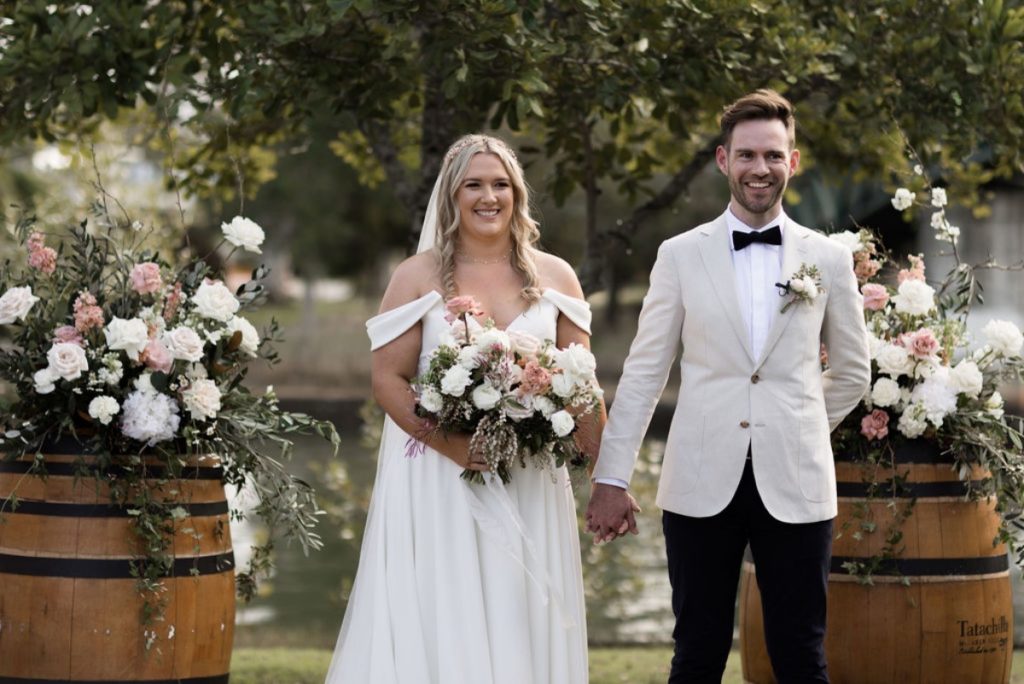 The Tuscan inspired, garden wedding of Kiri and Kyle was such a sweet day to be a part of. The late winter day was a long time coming, with lockdowns, new babies and postponements- but they finally got their August wedding day.
Taking advantage of the riverside views on the lawns at The Waterfront restaurant along the Noosa River, with wine barrel styling and foliage garlands creating the feeling of a winery in Tuscany.
The bridesmaids bouquets were a massed posy of all ranunculus, all lisianthus blooms and all freesias with trailing ribbons, whilst the bridal bouquet was a soft mix of all the bridesmaids blooms in whites and soft blush and pinks with some stock, sims, daisies, andromeda and sweet scented jasmine.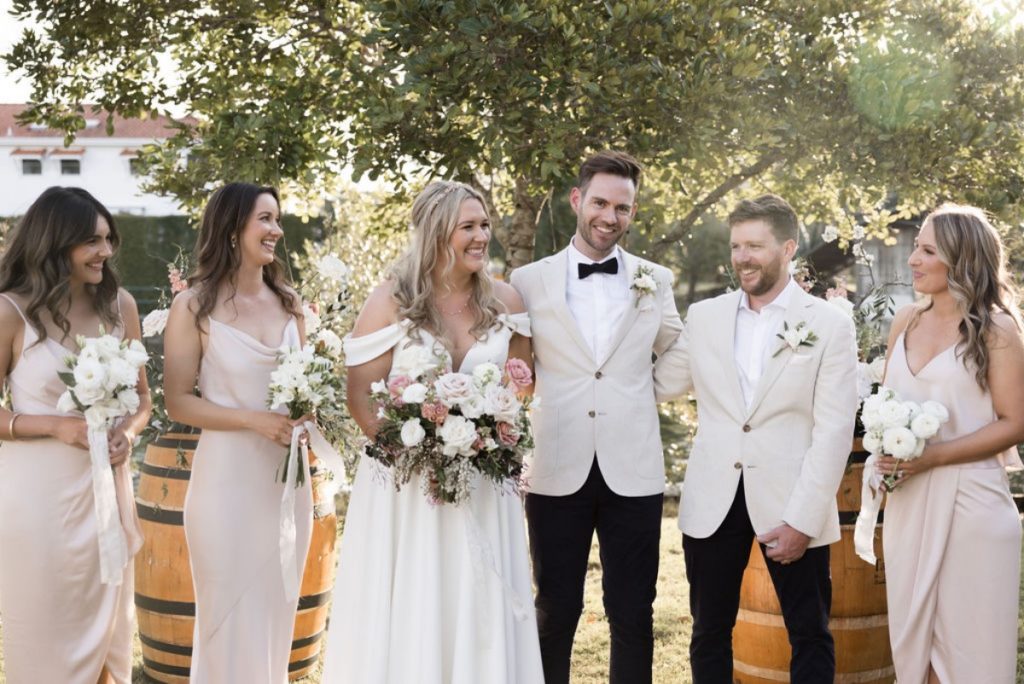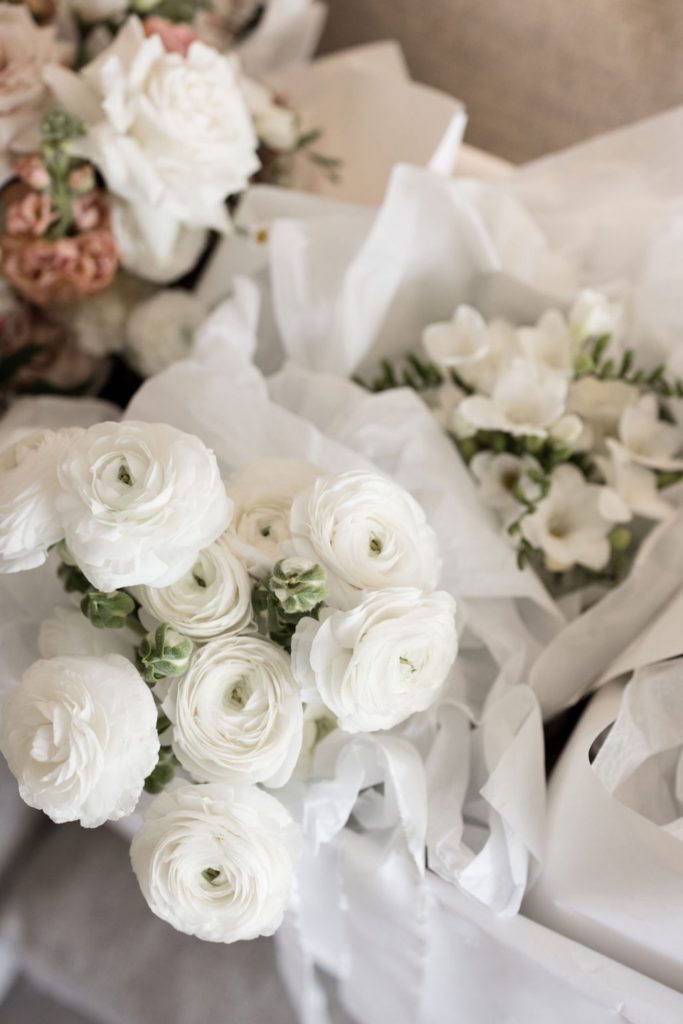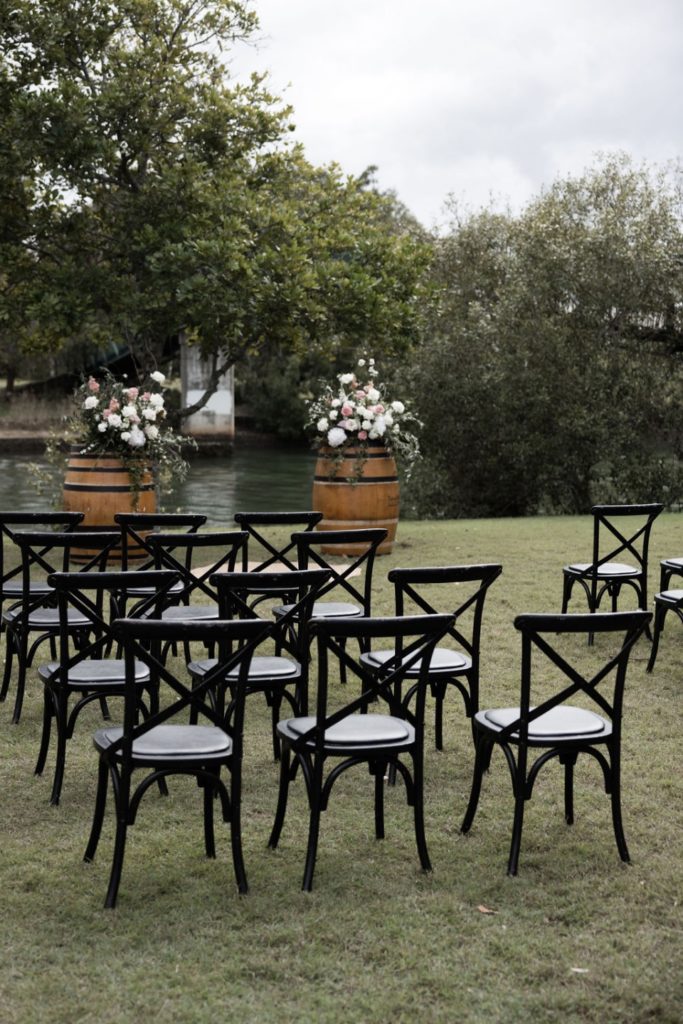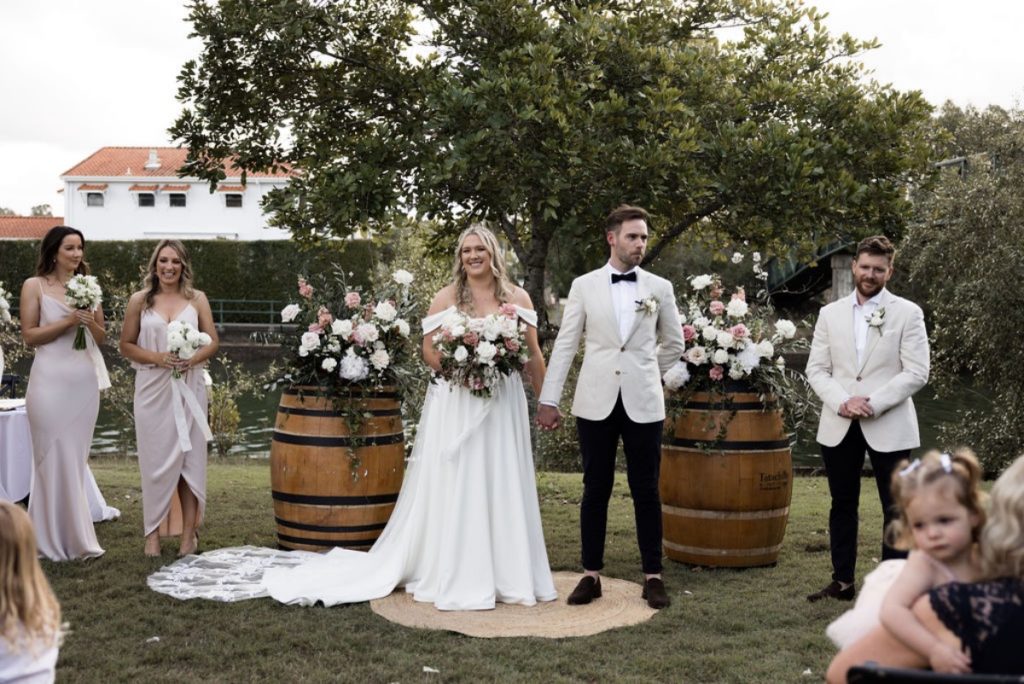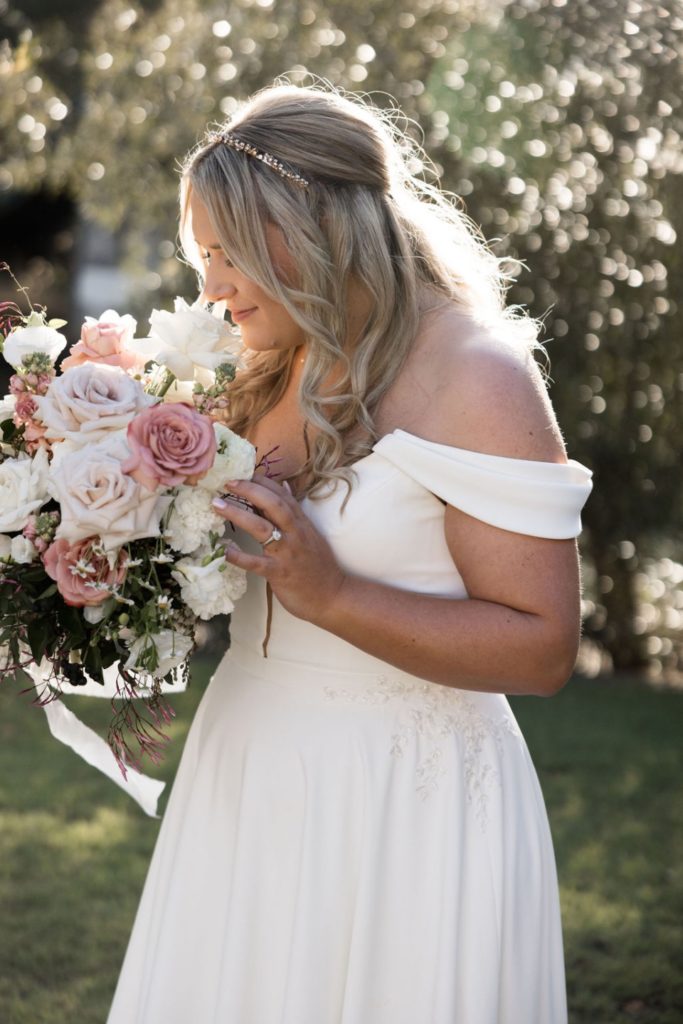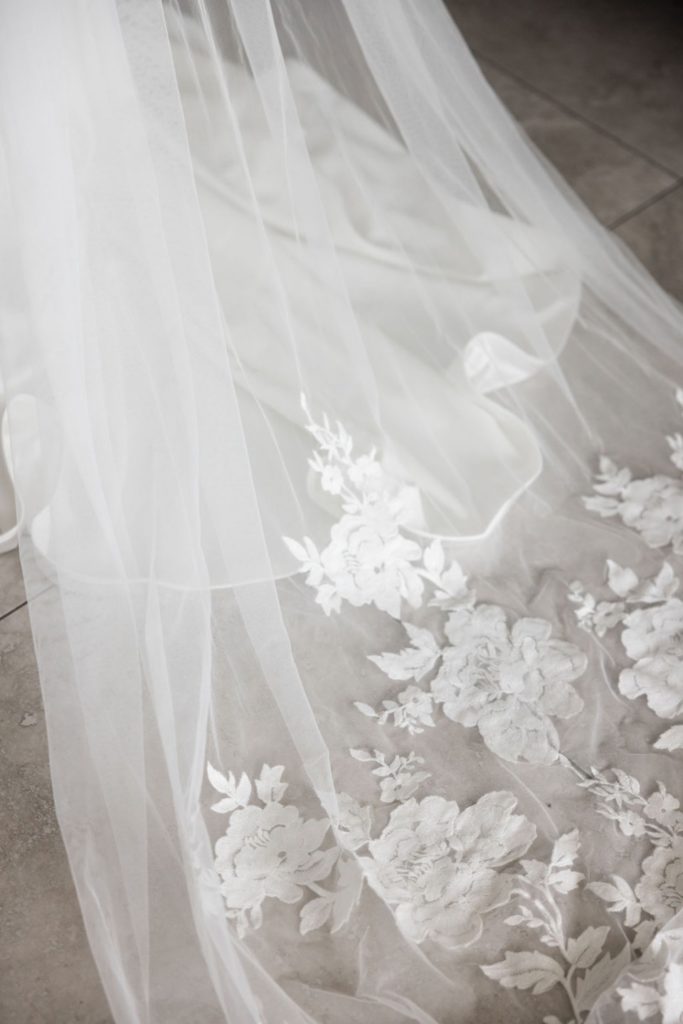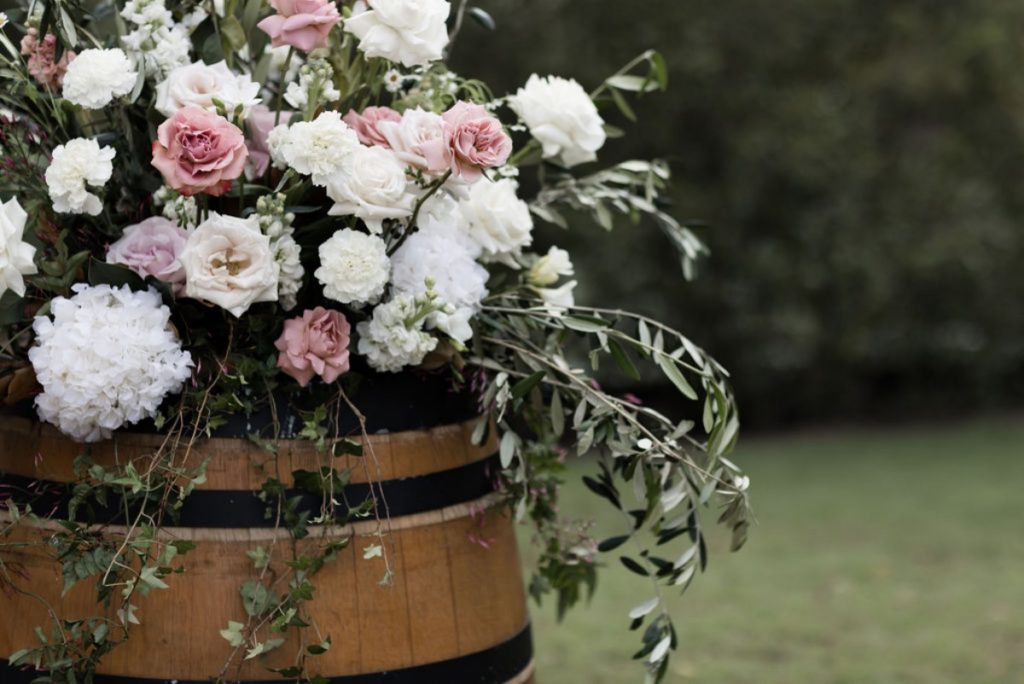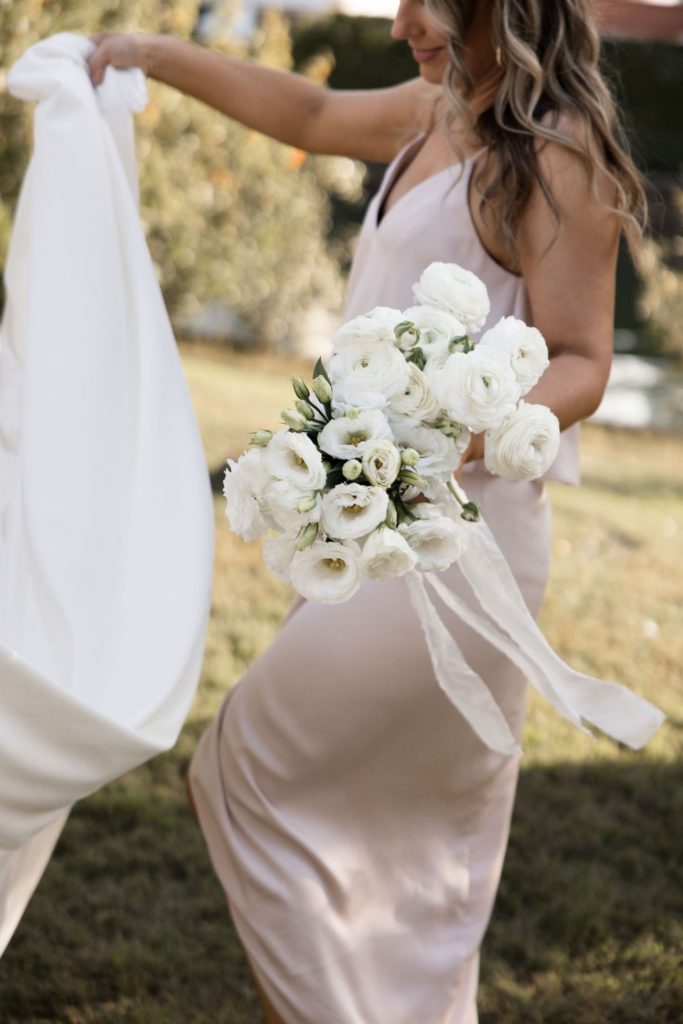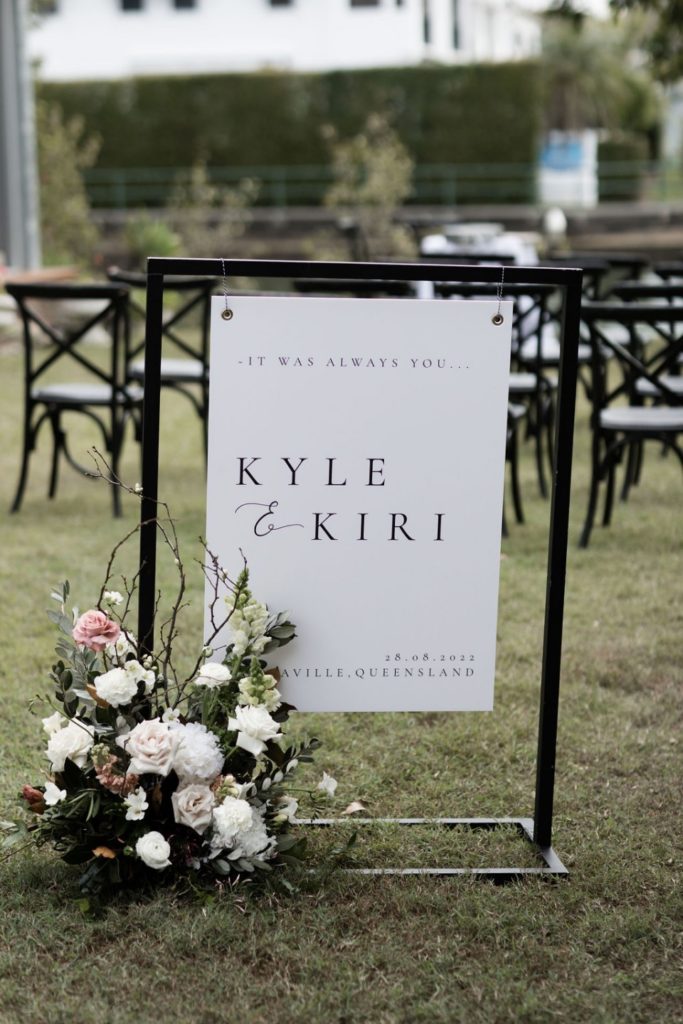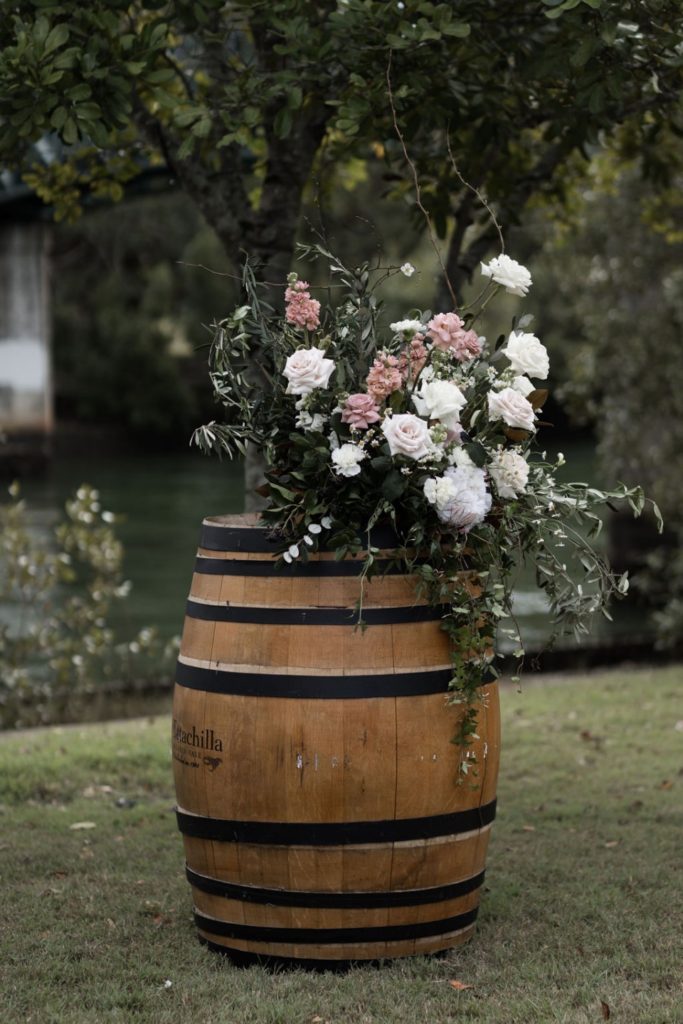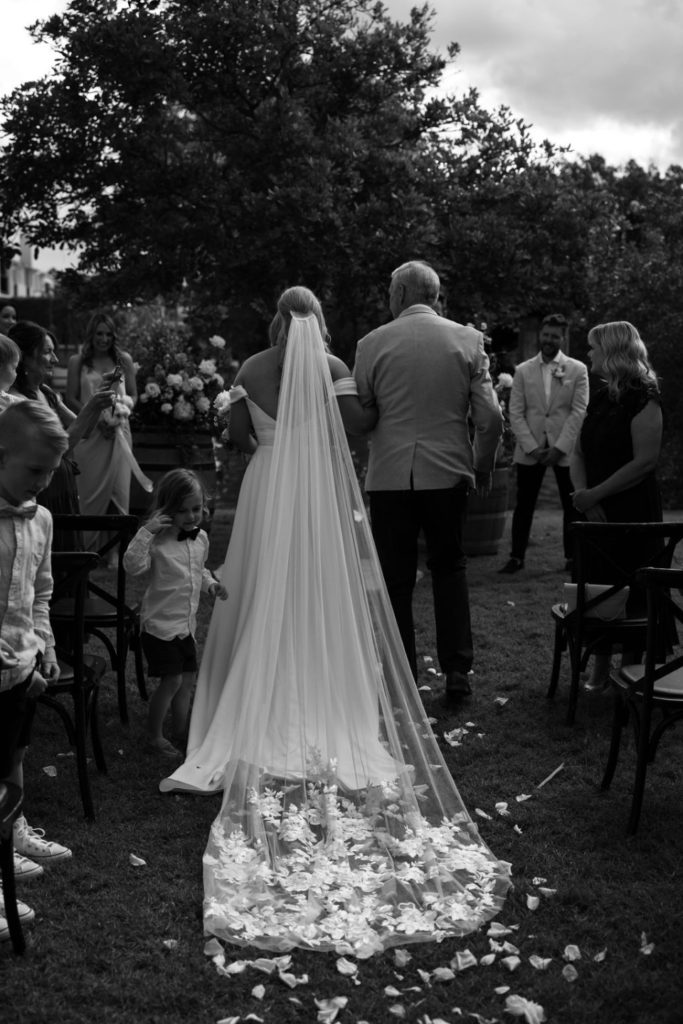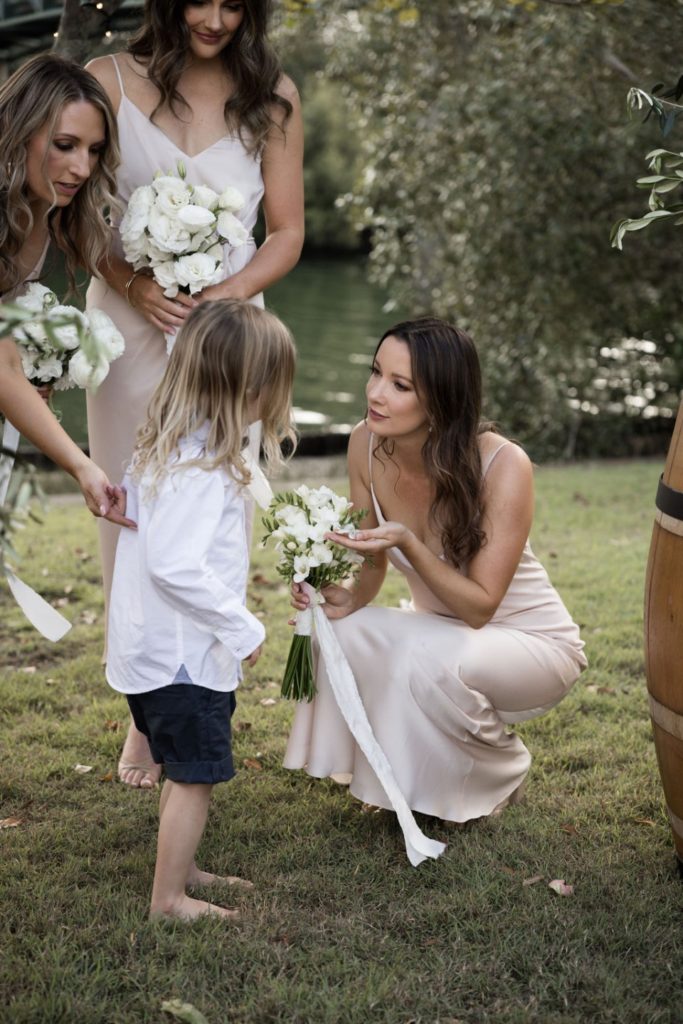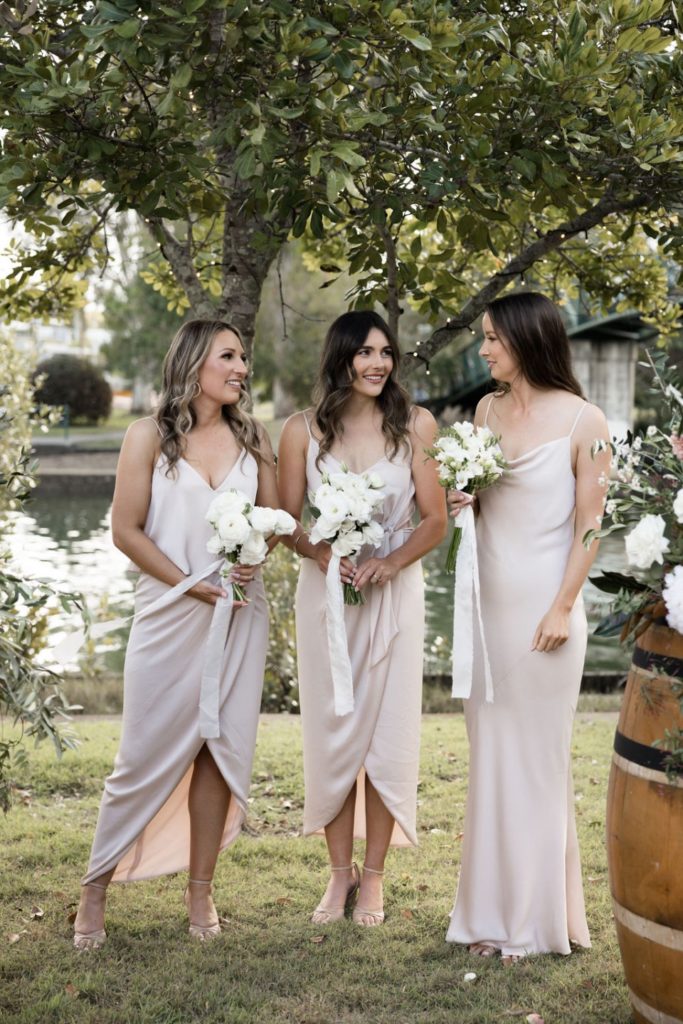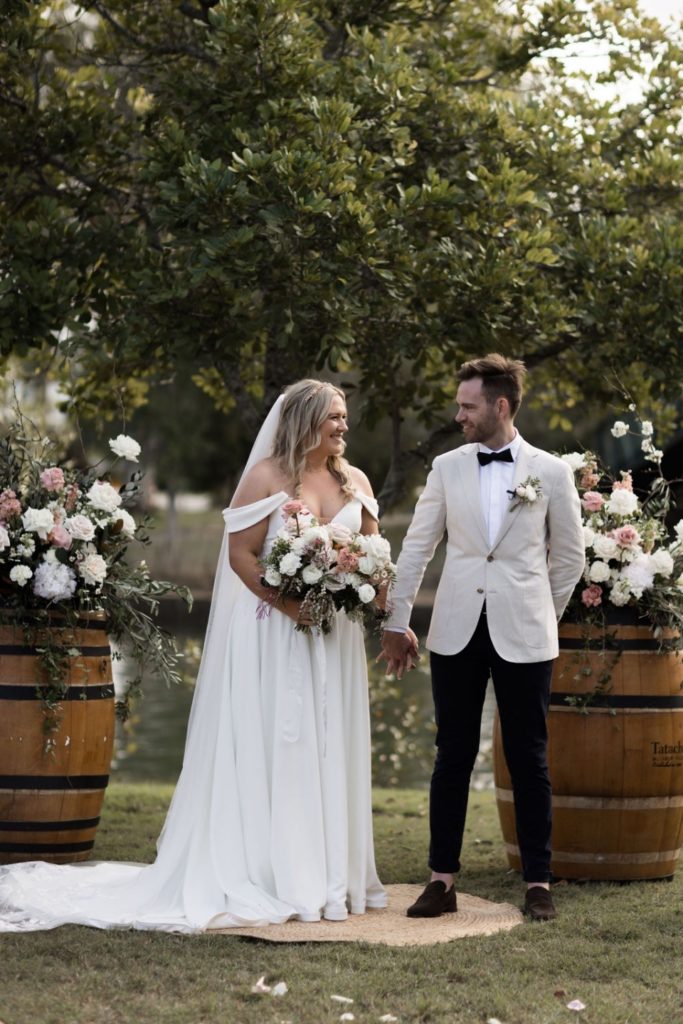 The ceremony florals were filled with garden style blooms with blossom branches, scented stocks and jasmine, after the ceremony the florals were then transferred across the lawns to the reception to create a lush entrance to the dining space. The tables had flat lay foliage garlands with a few pops of florals threaded through.
As the table florals were quite simple, In leu of a hanging installation we created pole floral features with floral pops creating some interest and breaking up the black posts and including the guests amongst the florals.
We were so glad to be a part of K+K's wedding day and wish them all the best together with their little family.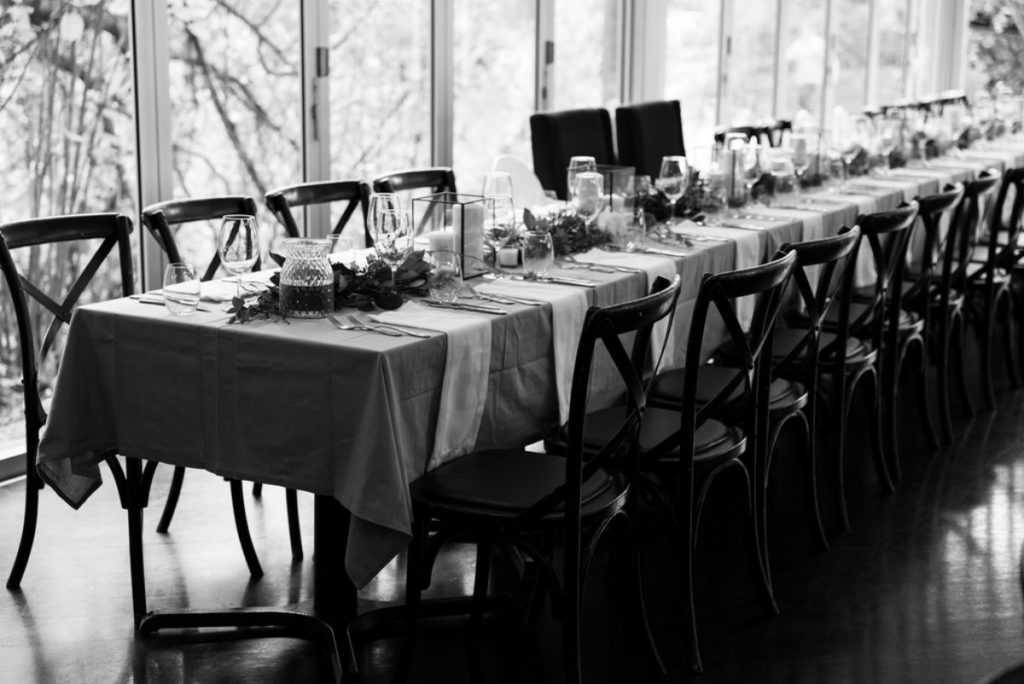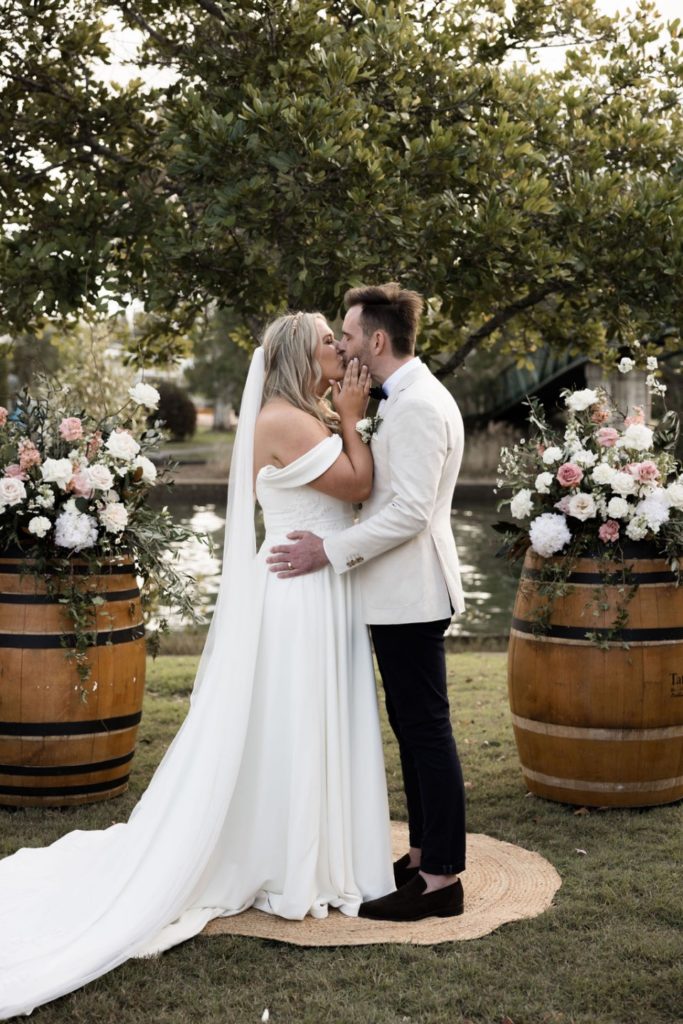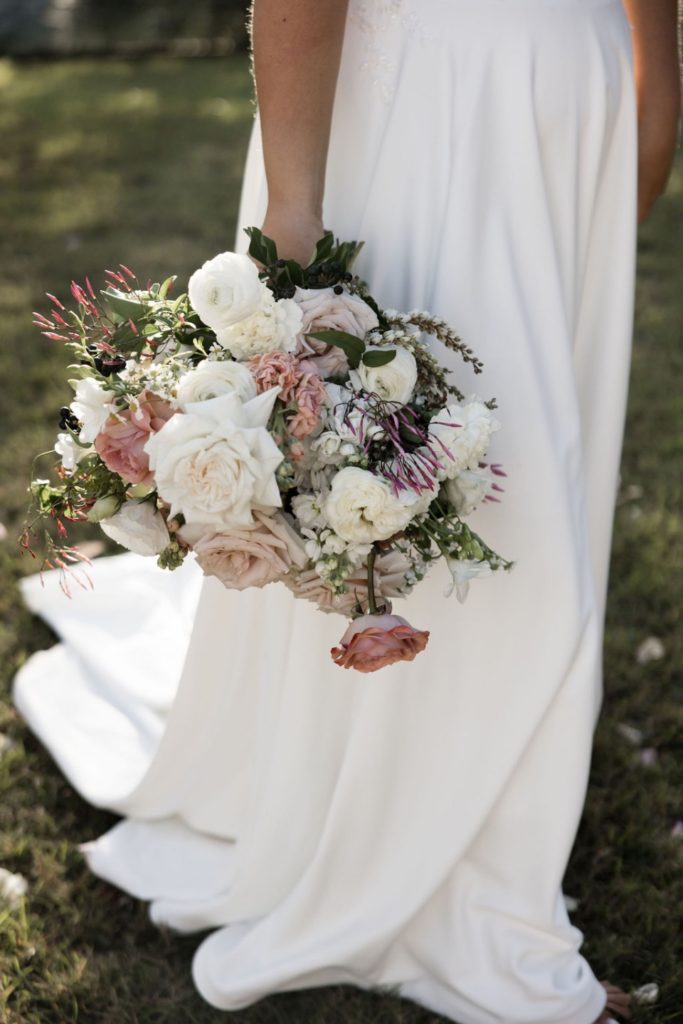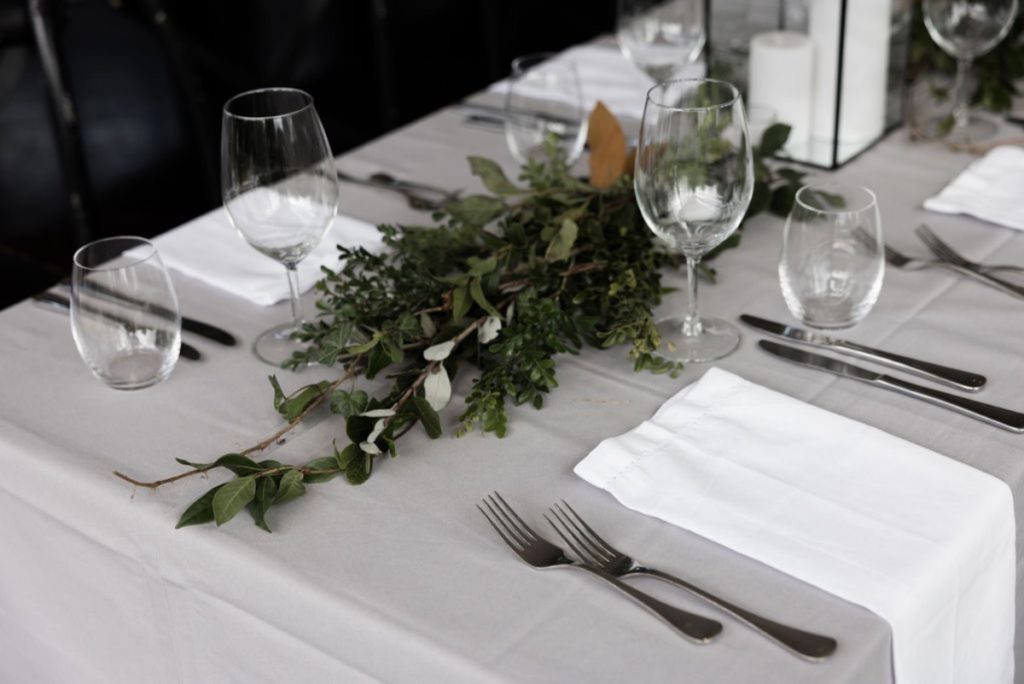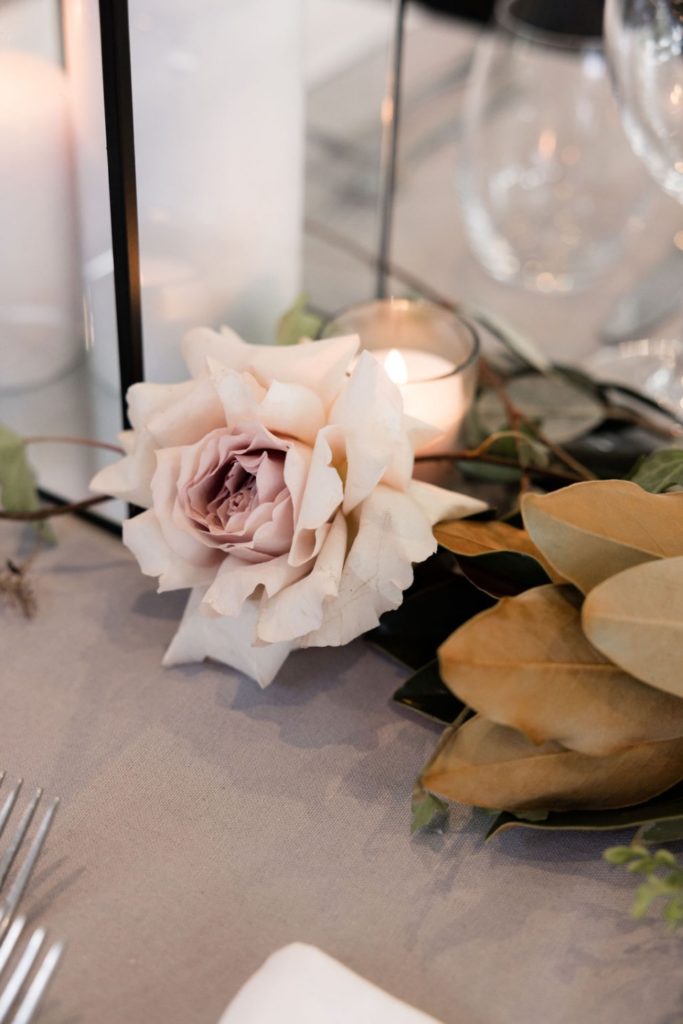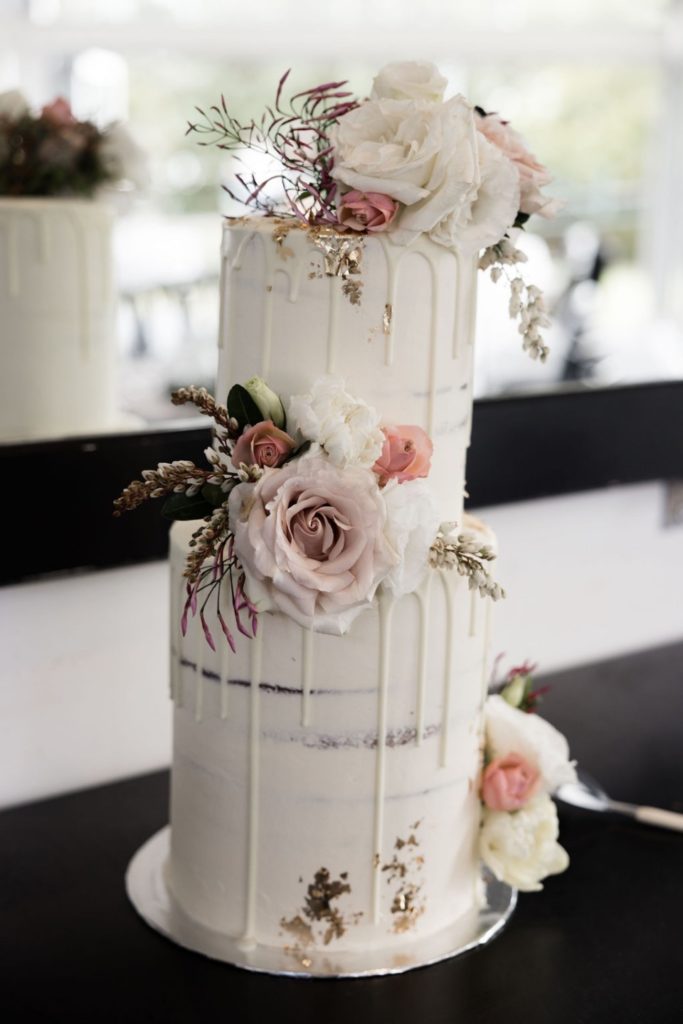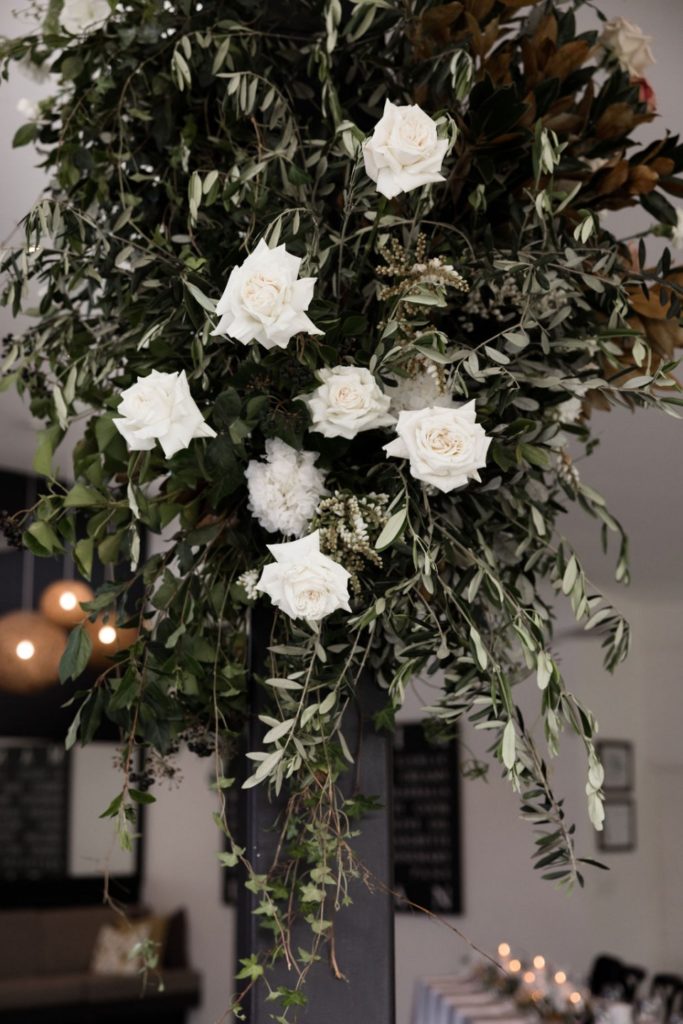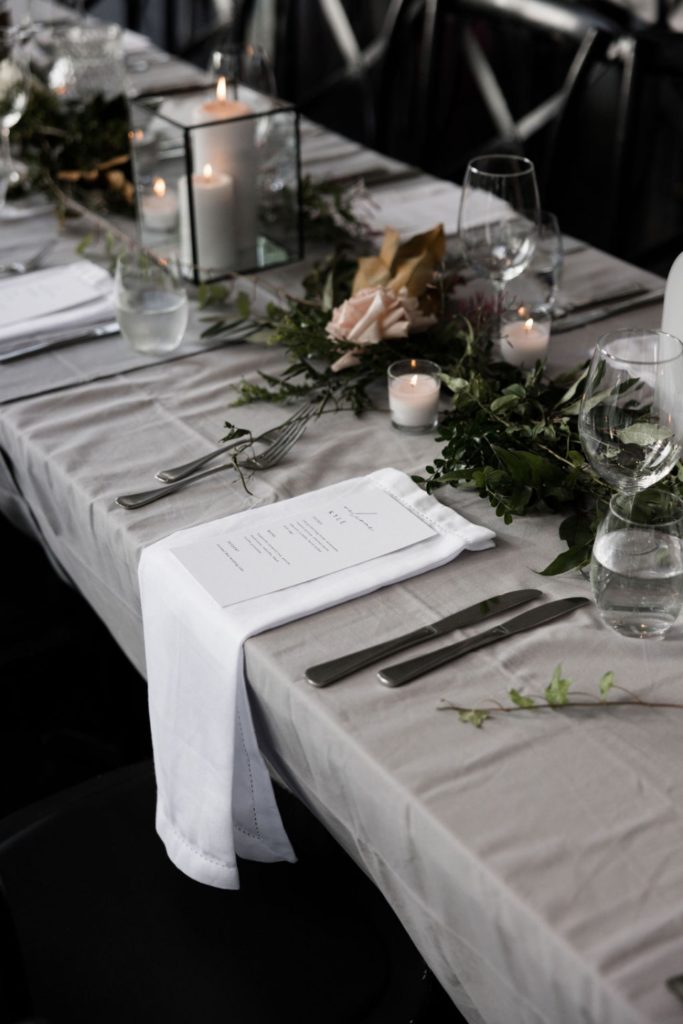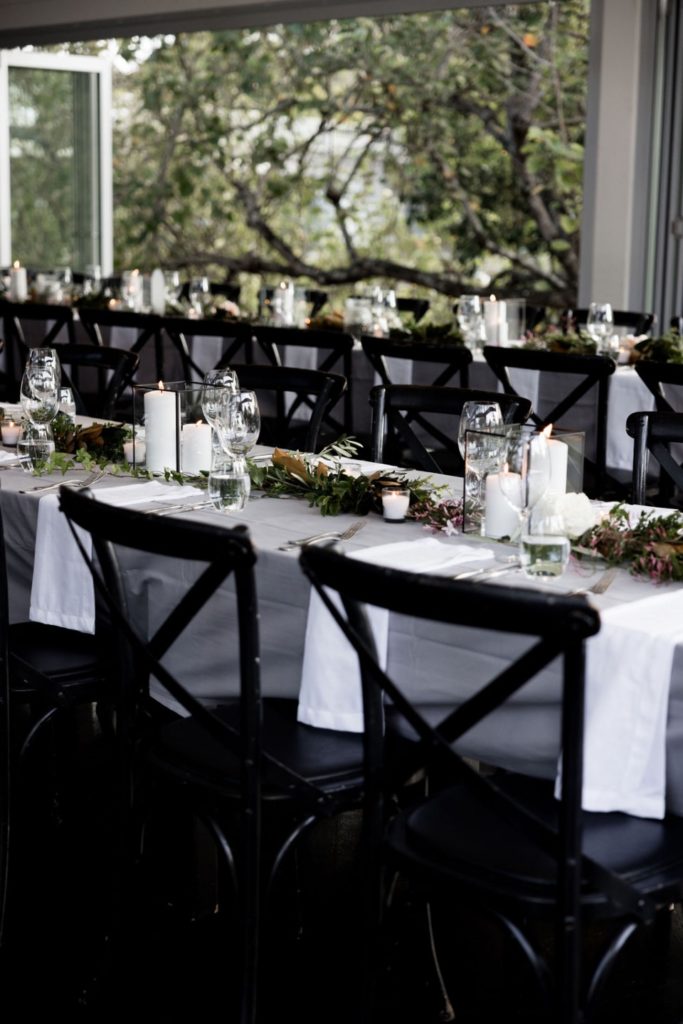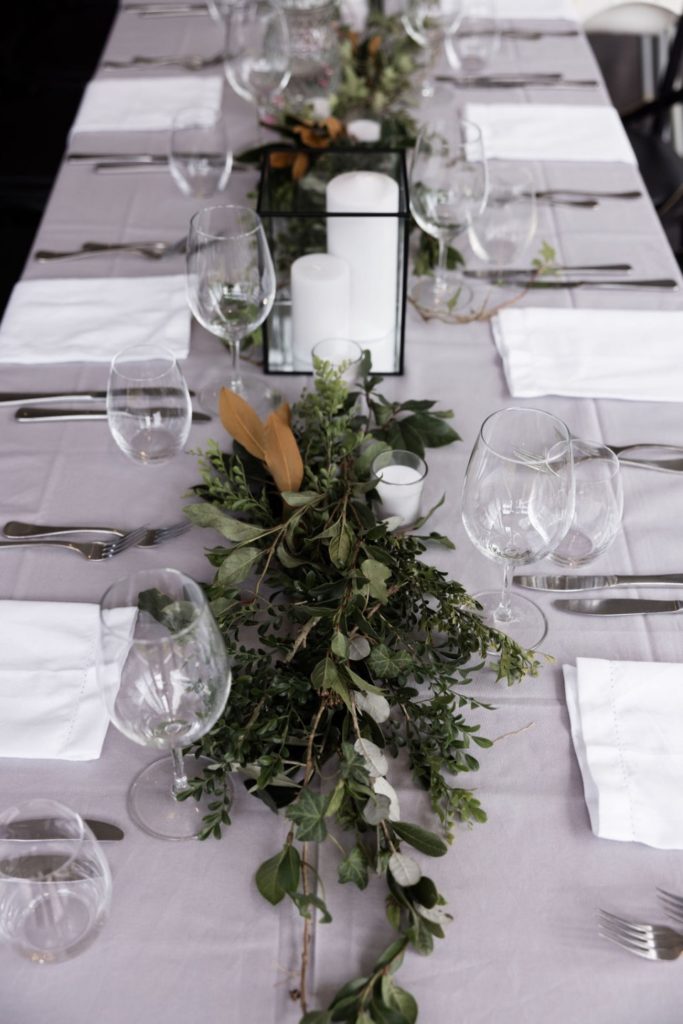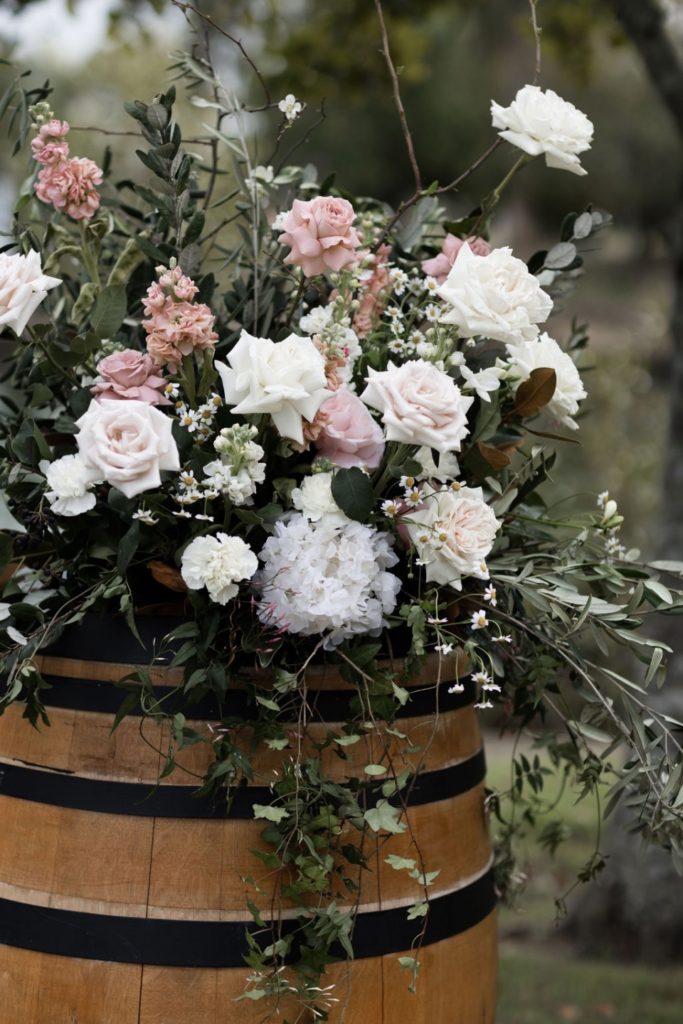 Date AUGUST 2022 | Venue THE WATERFRONT RESTAURANT | Photographer MEGAN KELLY | Styling MADE TO MATCH | Celebrant JAY FLOOD | Cake CONFETTI WHIP