INTIMATE WEDDING AT MONTVILLE LAKE TERRACE
MONTVILLE LAKE TERRACE
SEPTEMBER 2017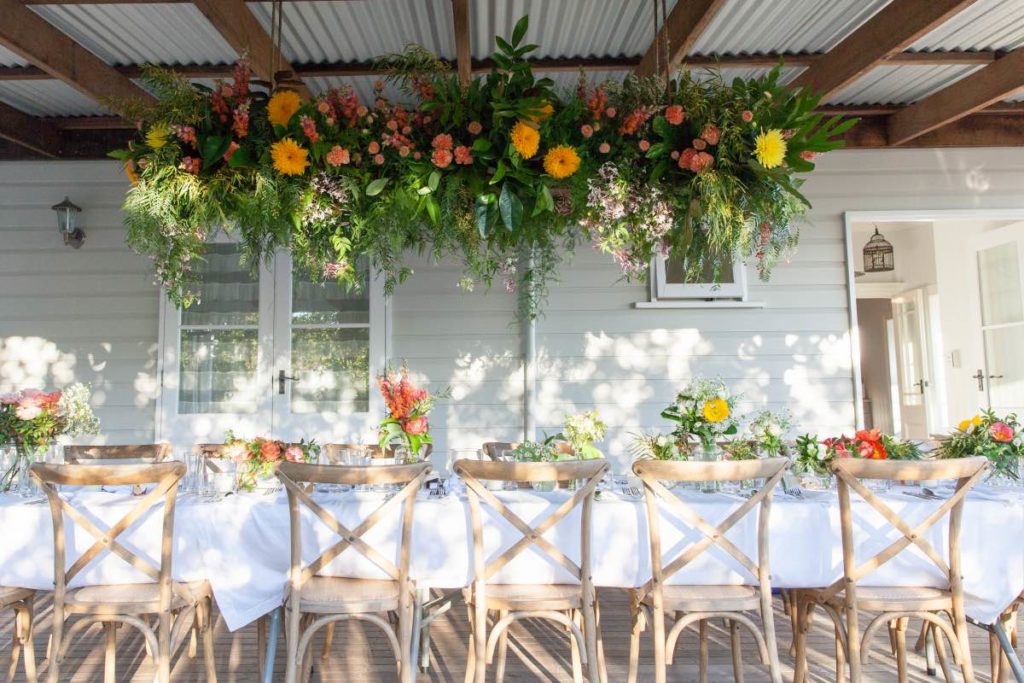 This intimate wedding captured by Tanya at Chesterton Smith Photography was a mix of peach, tangerine, lemon, and sunshine-y yellow! Over a dining table set for 20 we created a lush hanging garden filled with the prettiest spring blooms which worked so well on the balcony of the Montville Lake Terrace's balcony.
Our bride was not into the conventional 'pink rose' kind of wedding flowers, she really wanted a zesty and happy vibe infused with romance and a bit of whimsy. Our spring inspired floral design was paired perfectly with Simply Style Co's French provincial decor range.
We used an abundance of feathered peony tulips, jasmine, chamomile daisy, 'teddy' sunflowers, poppies, snapdragons, cottage roses, ranunculus, and wattle with an abundance of ethically grown and spray free foliages. We arranged these florals in mixed posies of varied sizes scattered in groupings down the table complimenting the lush overhead canopy of lush greens and blooms.
This wedding really was perfect for a mid-week romantic Montville wedding, a day in the Sunshine Coast Hinterland that our special couple will never forget!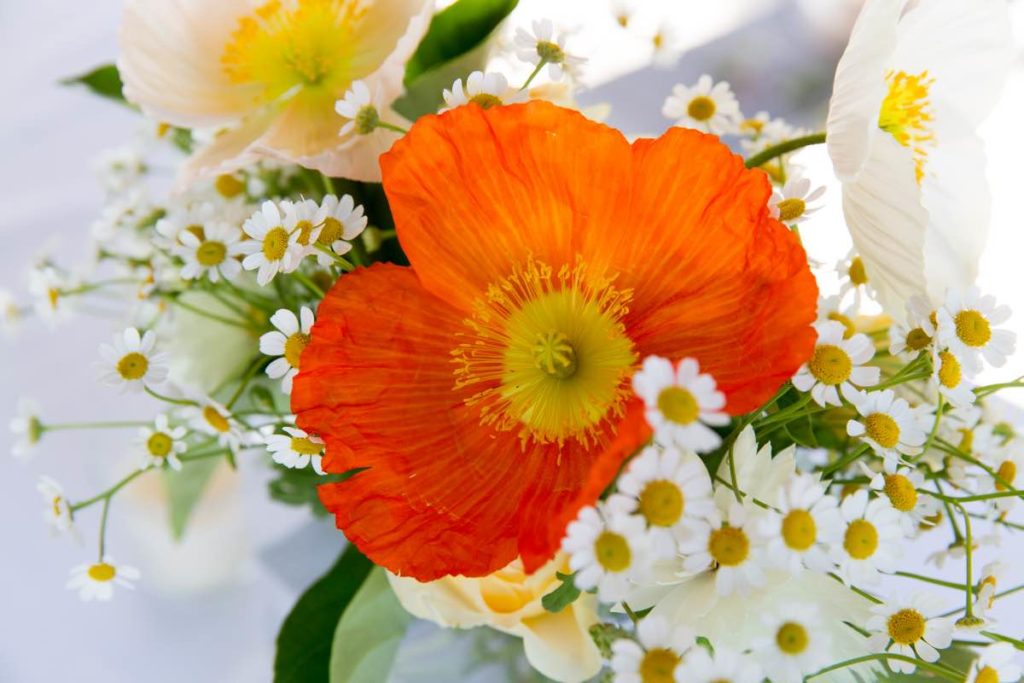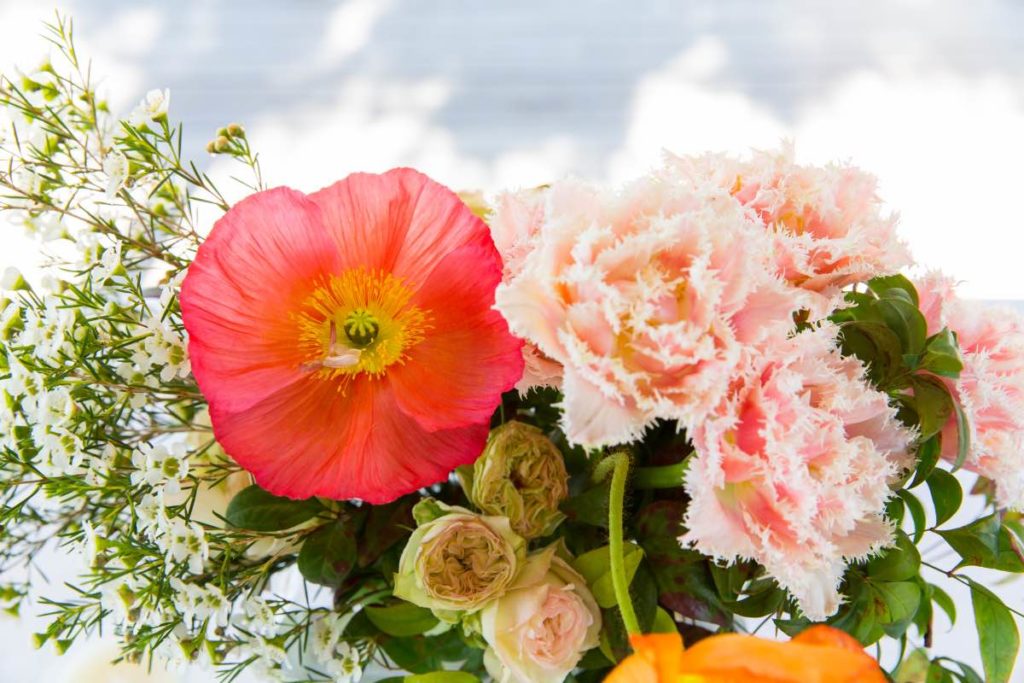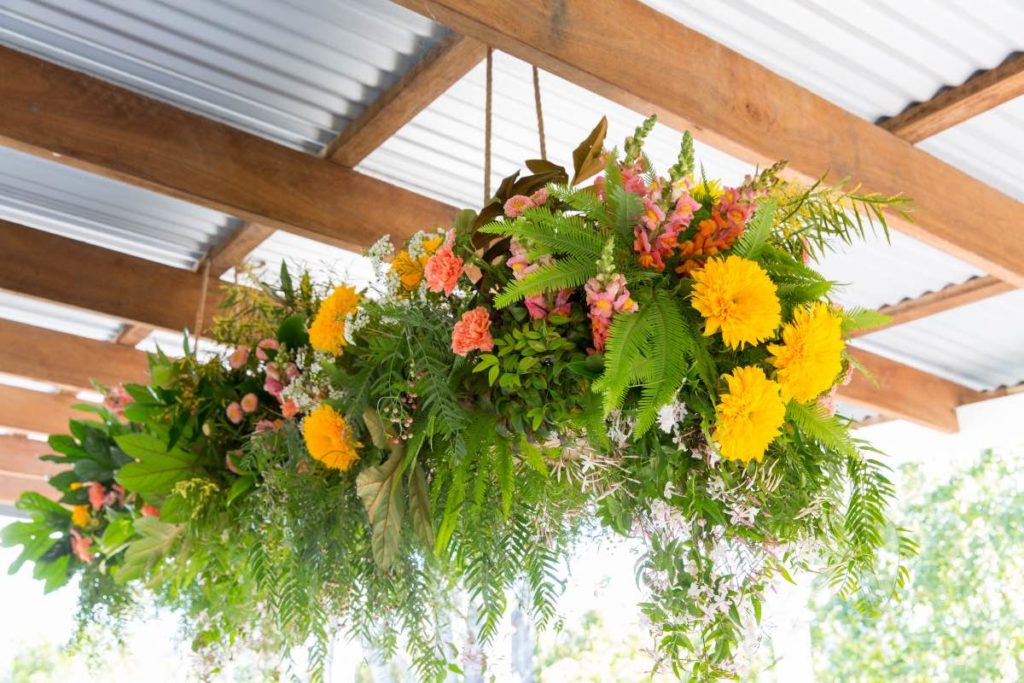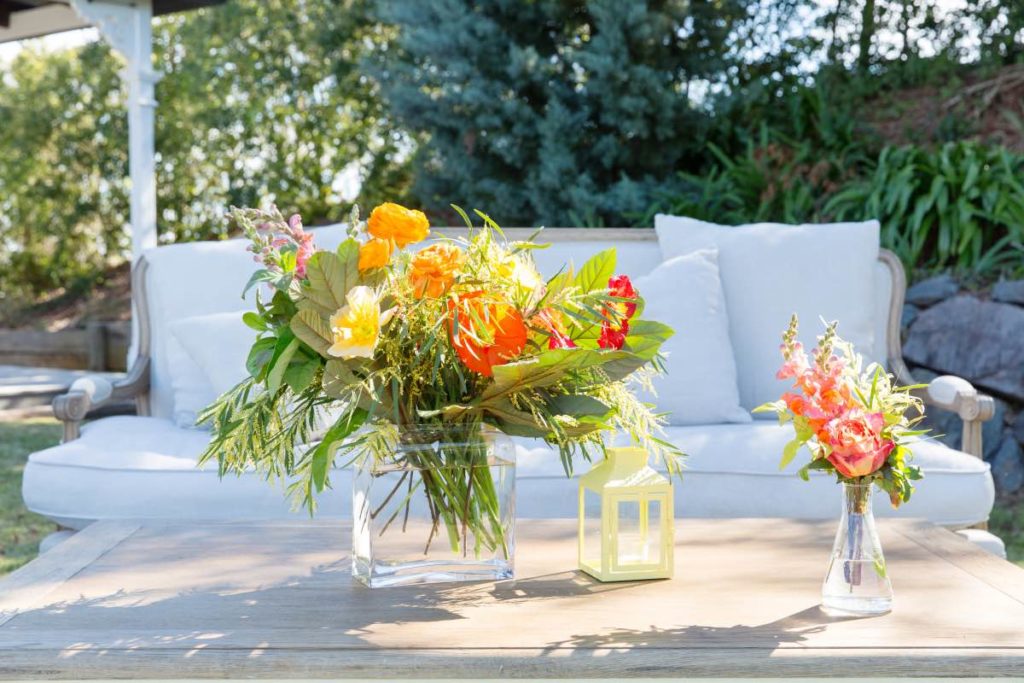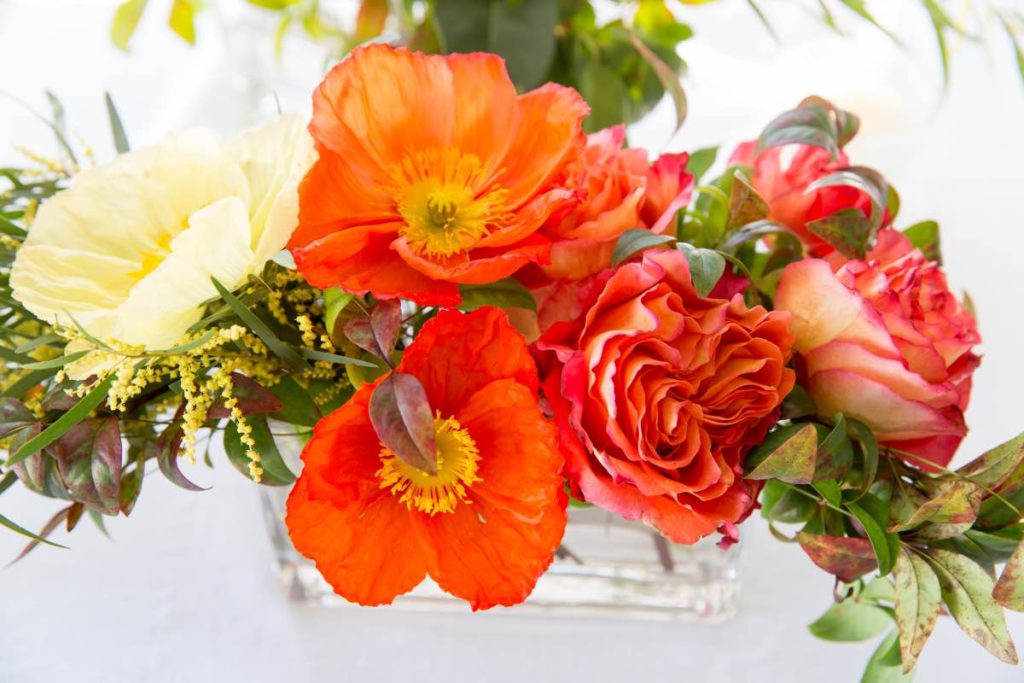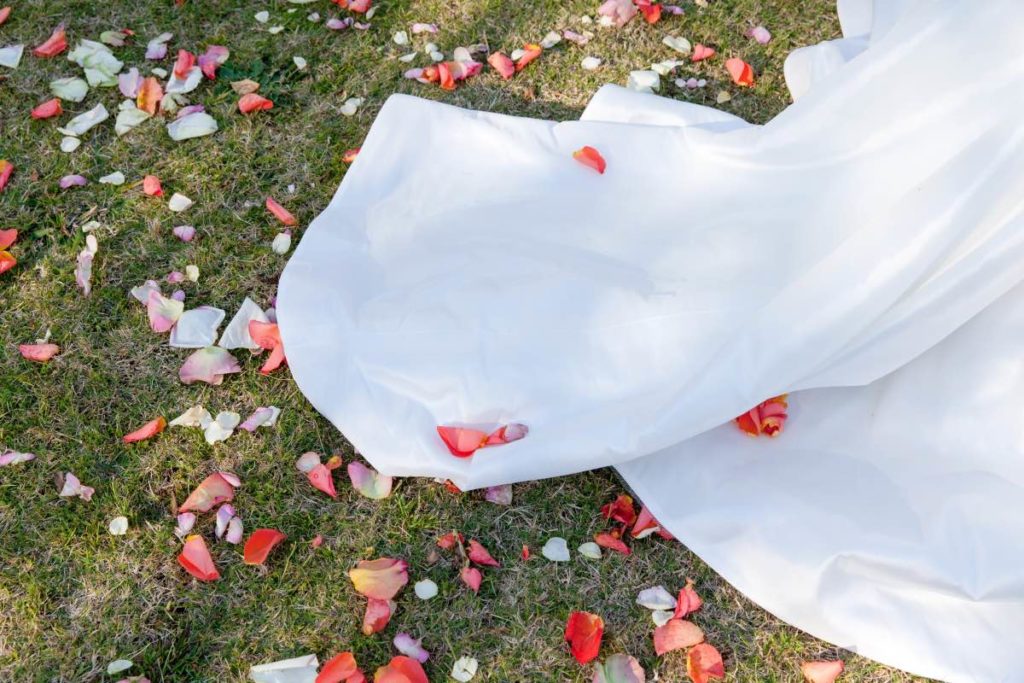 Thanks again for making our wedding so beautiful and colourful.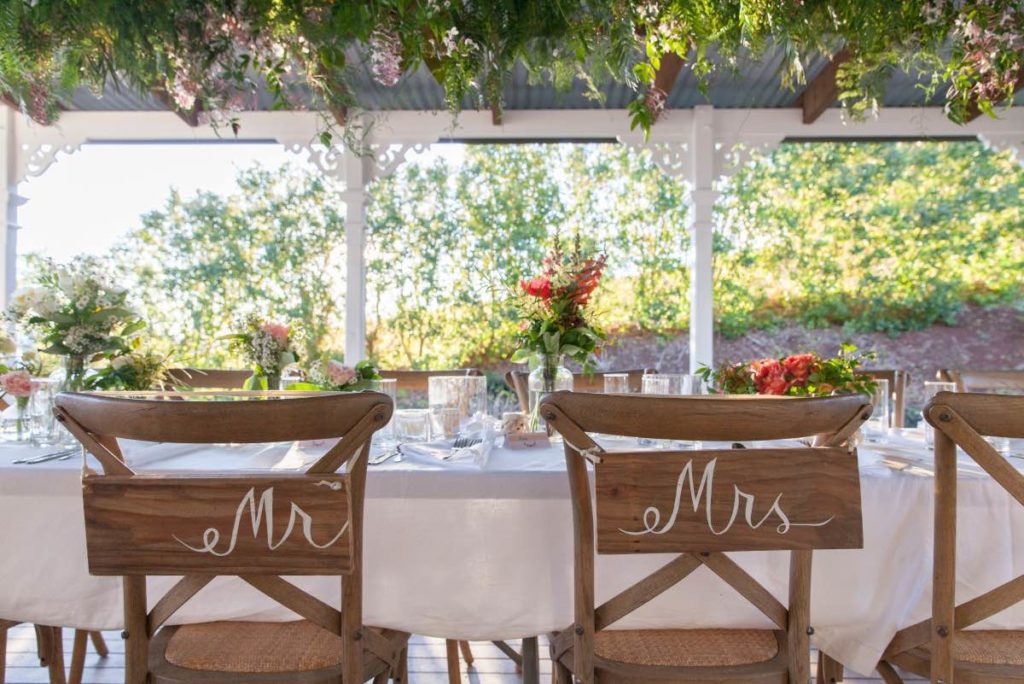 Photography TANYA CHESTERTON SMITH | Venue MONTVILLE LAKE TERRACE | Flowers WILLOW BUD | Decor SIMPLY STYLE CO.