HANGING INSTALLATIONS – SUNSHINE COAST- NOOSA, MALENY, MONTVILLE HINTERLAND.
INSPIRATION FILES
FEATURING REAL WEDDINGS / PHOTO SHOOTS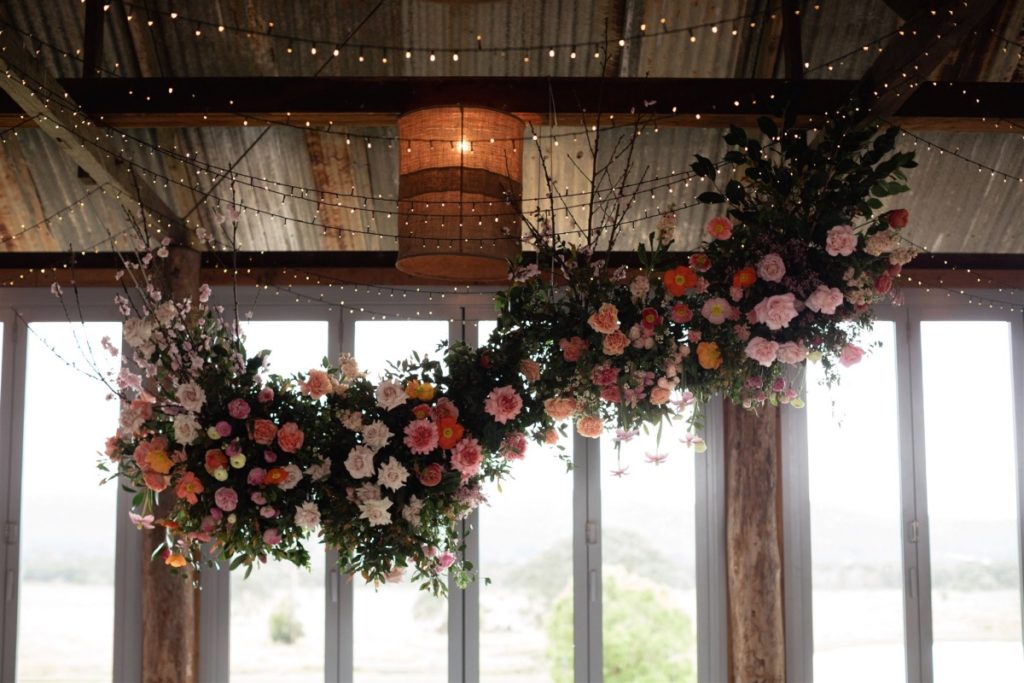 If there are two things we LOVE at Willow Bud wedding flowers, it is a lush wedding ceremony design AND creating and building hanging installations, hanging gardens, or feature ceiling adornments. Whatever you like to call them we love to make them!
Over the years we have created and had structures made to aid our designs and have several options to suit almost any situation. We often create bespoke structures and framing on site to suit unusual rigging points or features. We always make sure that the installation are safe, suitable and most of all beautiful.
Our installations have graced the overheads of guests in restaurants in Noosa, Sunshine Coast Hinterland venues in Maleny Montville Flaxton etc. to marquees, tipis, sperry tents and yurts at many a private property across the coast. We have created custom designs to suit homes and function spaces from private homes, to barns and old sheds.
We love to include lighting where possible so the hanging display looks lovely all night long. We liase with your stylist and or venue in the planning process if you want to add lighting to your designs, or also have some simple options available for hire if needed.
We create all our installations to suit on site on the day, so no two designs are the same but here are few designs to serve as inspiration for your wedding day.
Some inspiration from Yandina Station for a barn style venue with loads of texture. With a large barn or space you need to make sure that your installation size suits the space. We often recommend more than one design or a long elongated design to suit. Another more budget friendly design is to have a single installation above the bridal table. For more Yandina Station Inspiration Click Here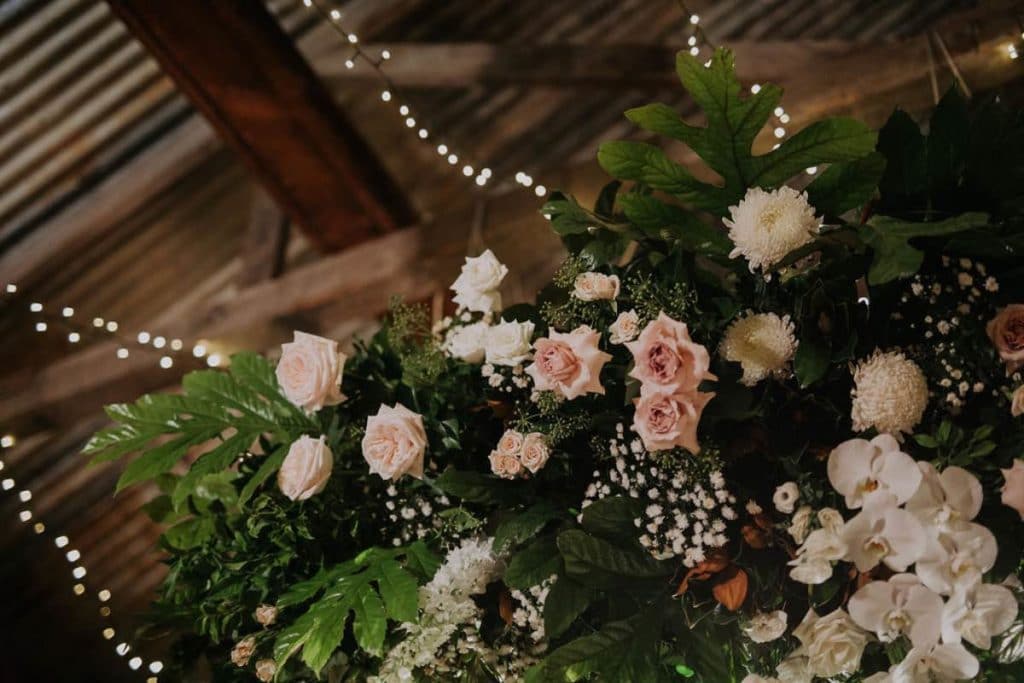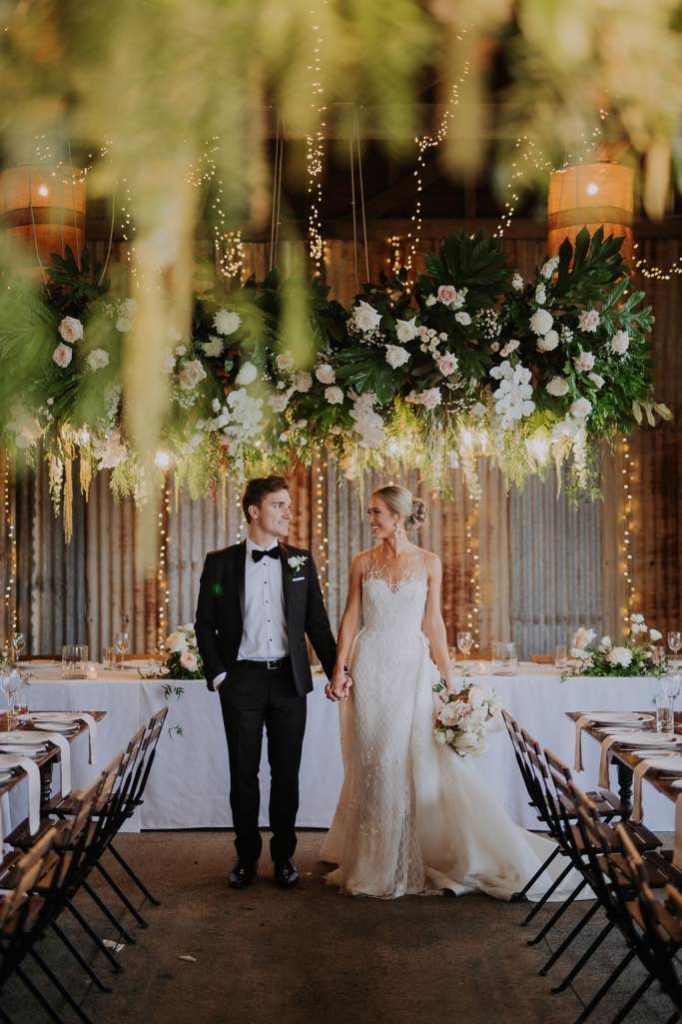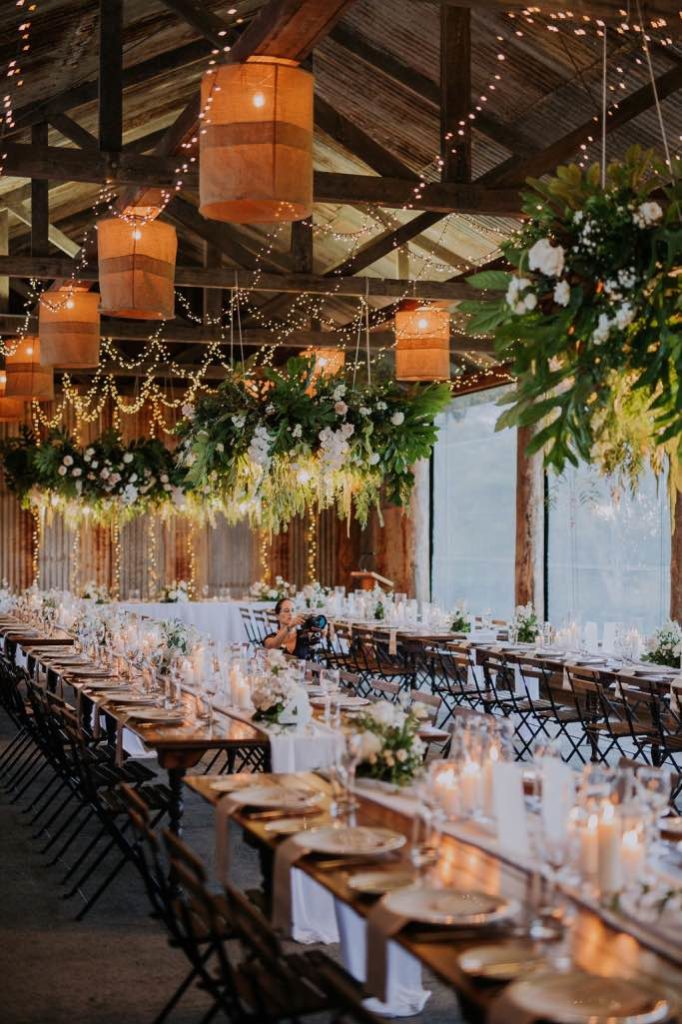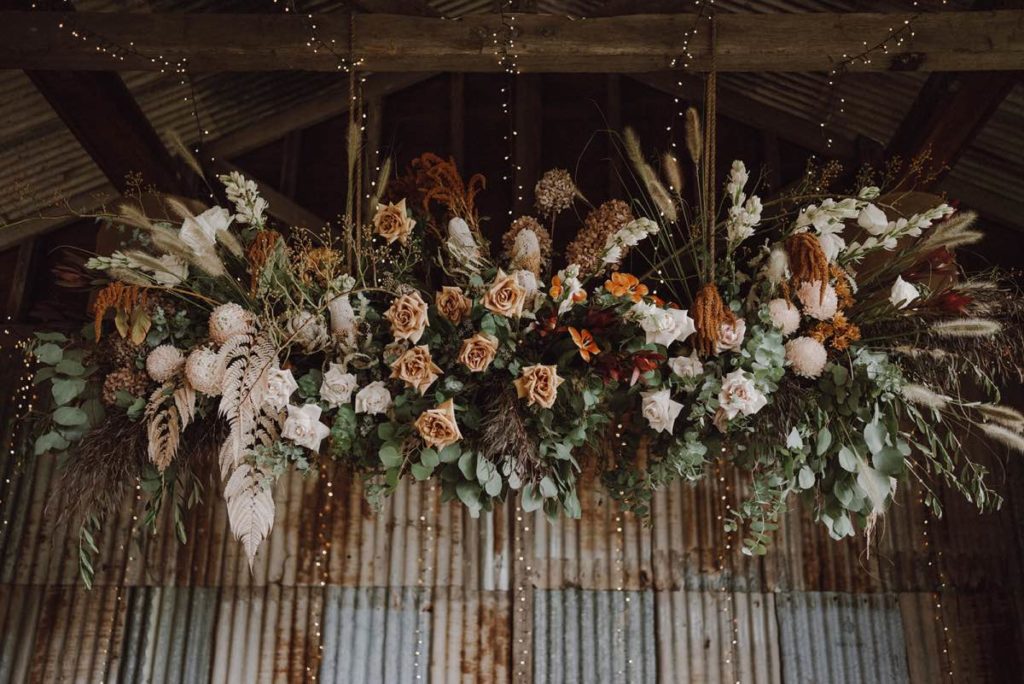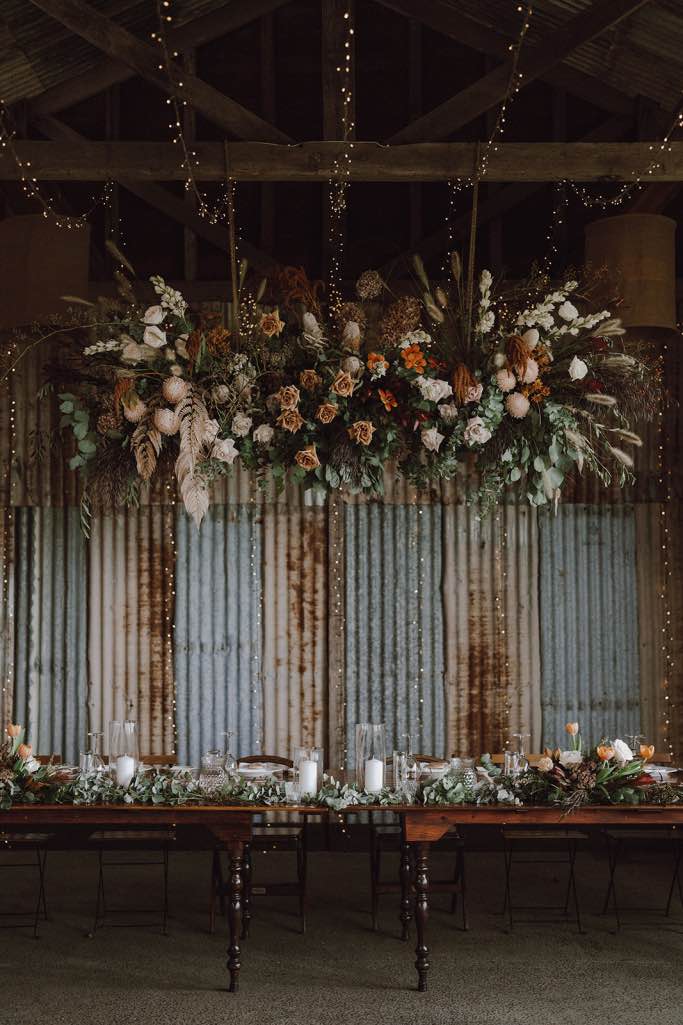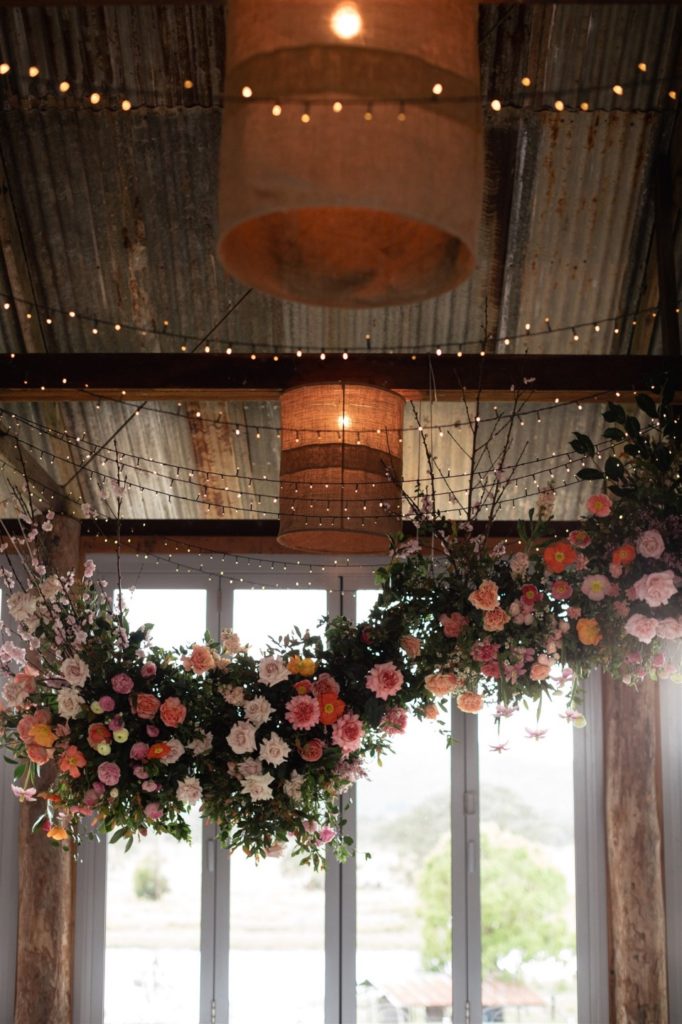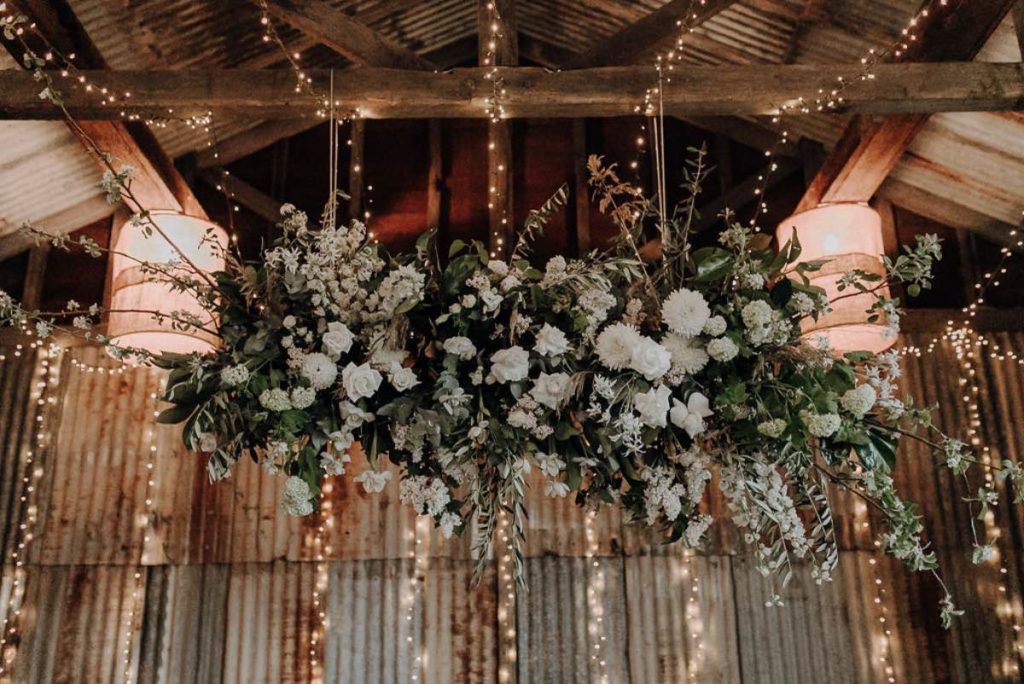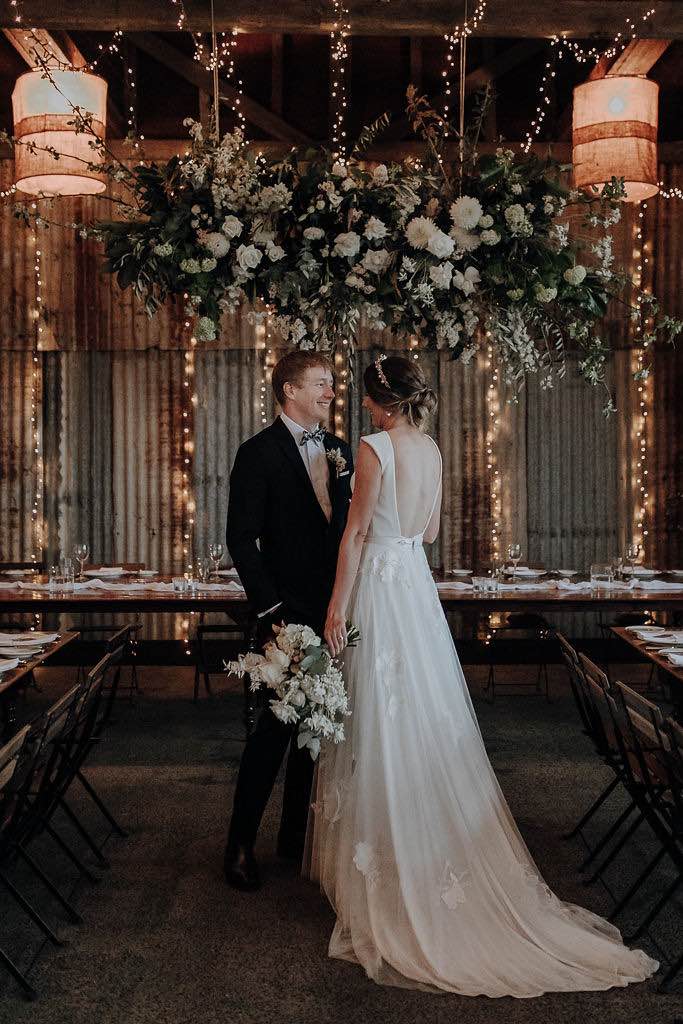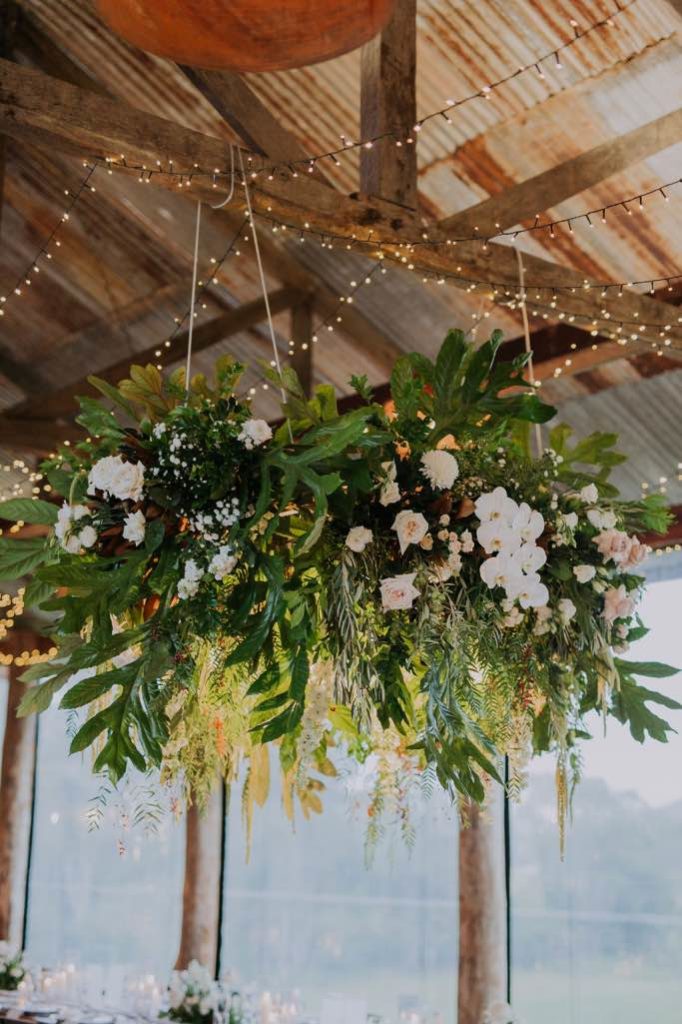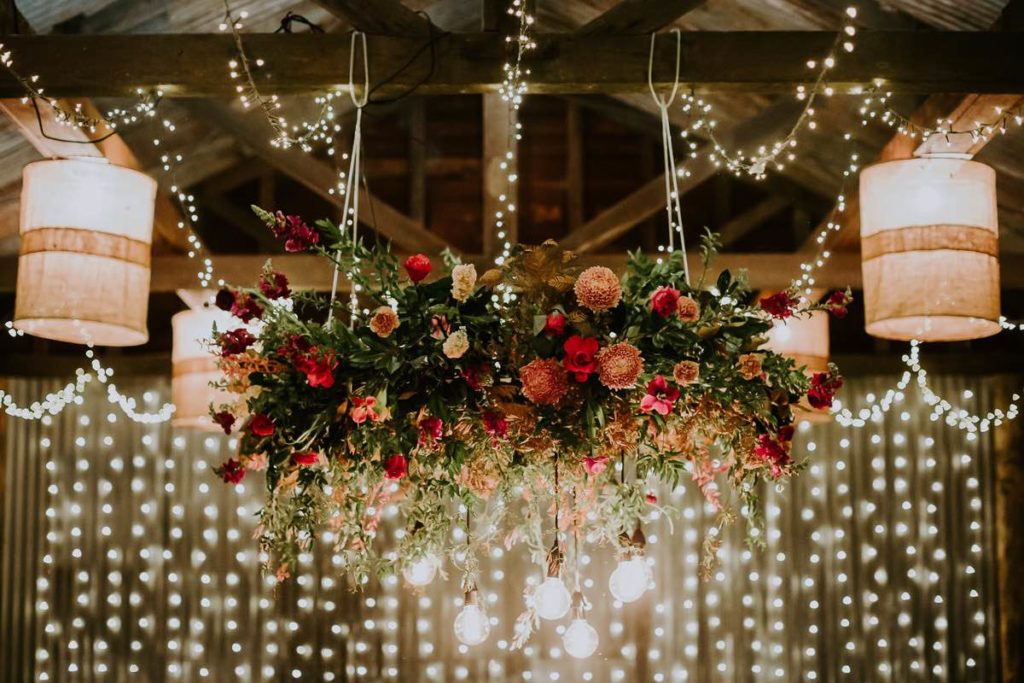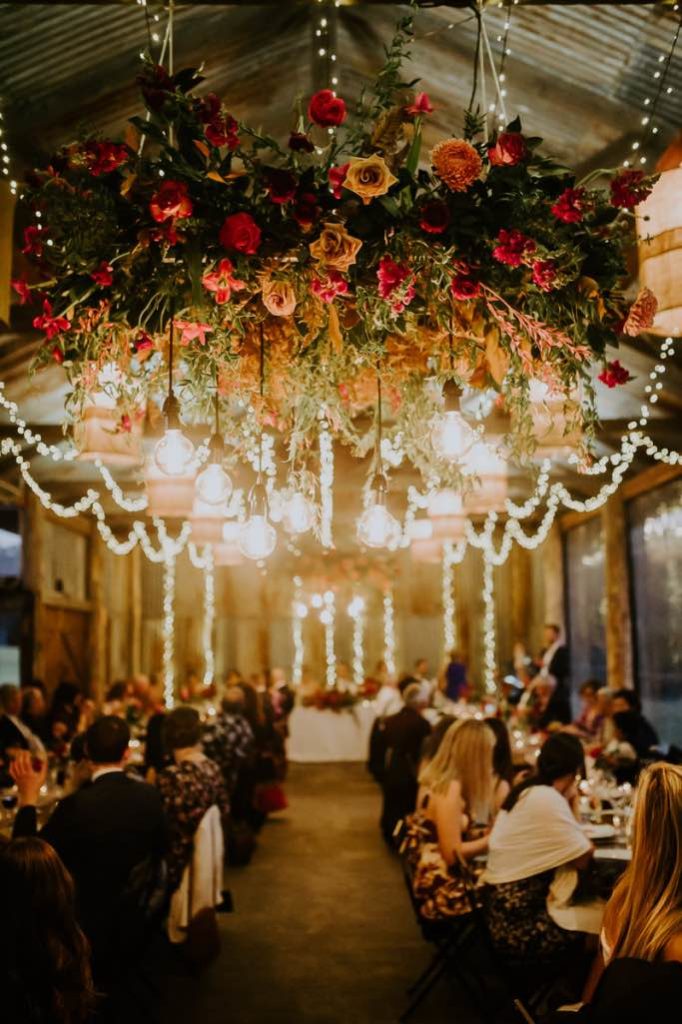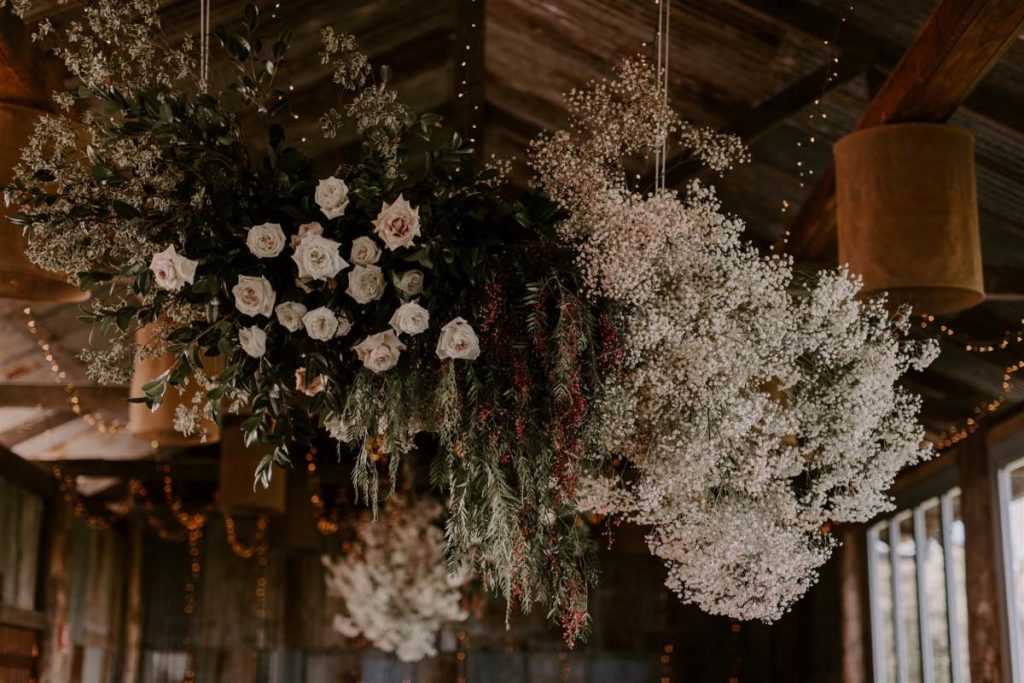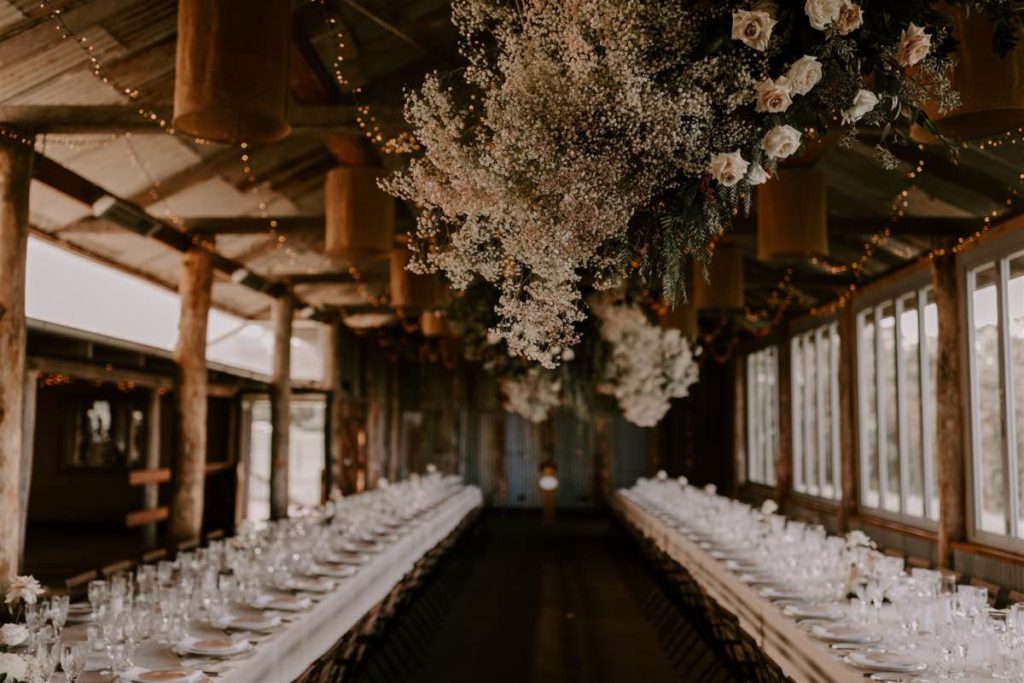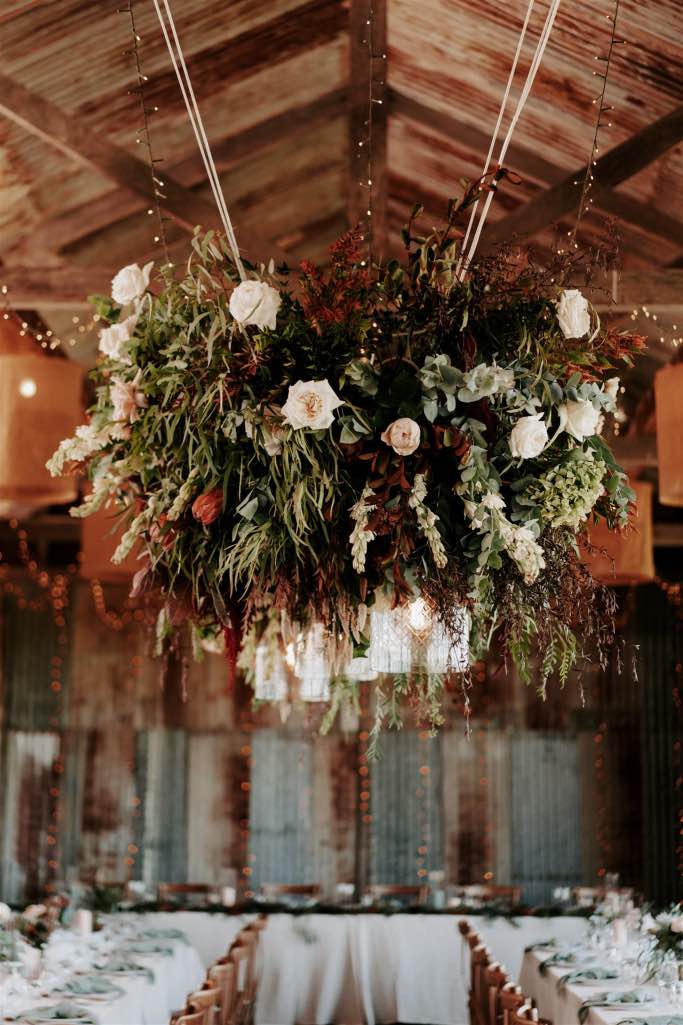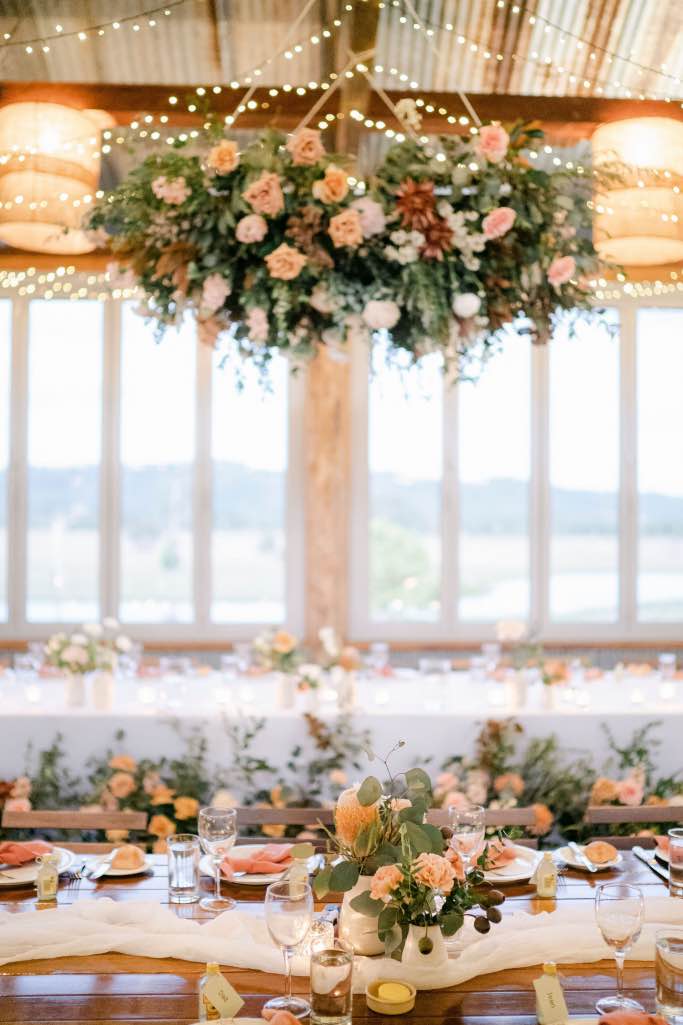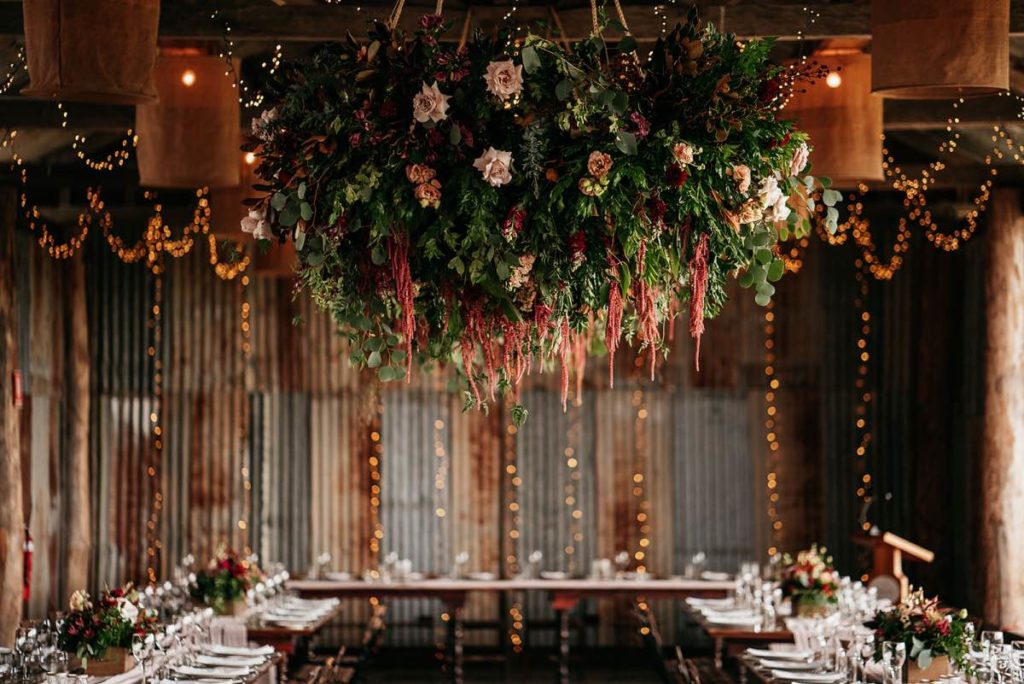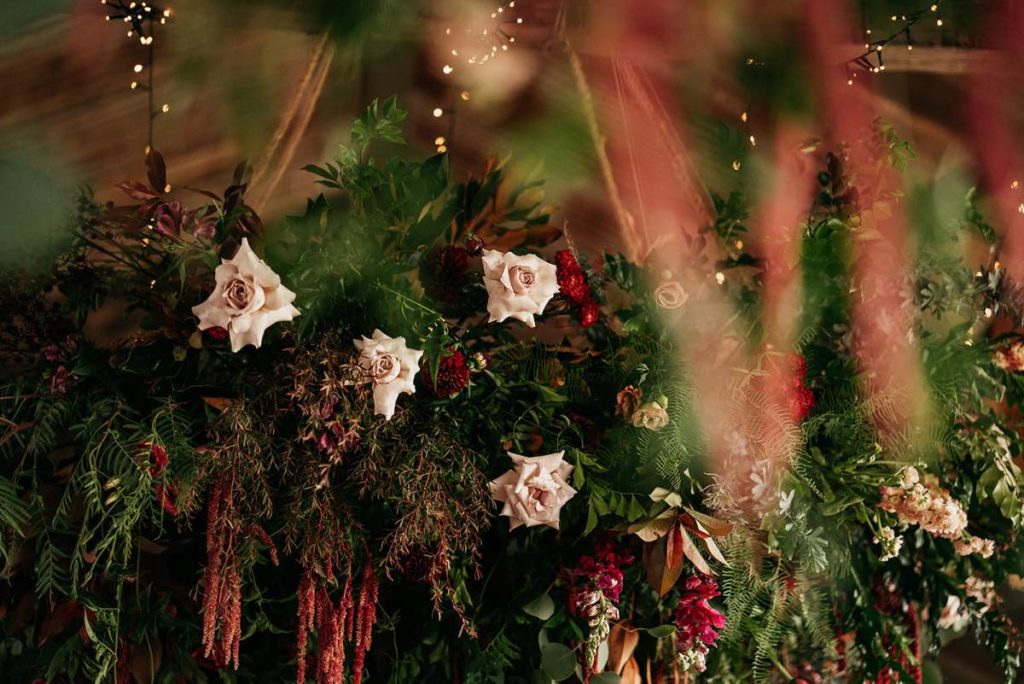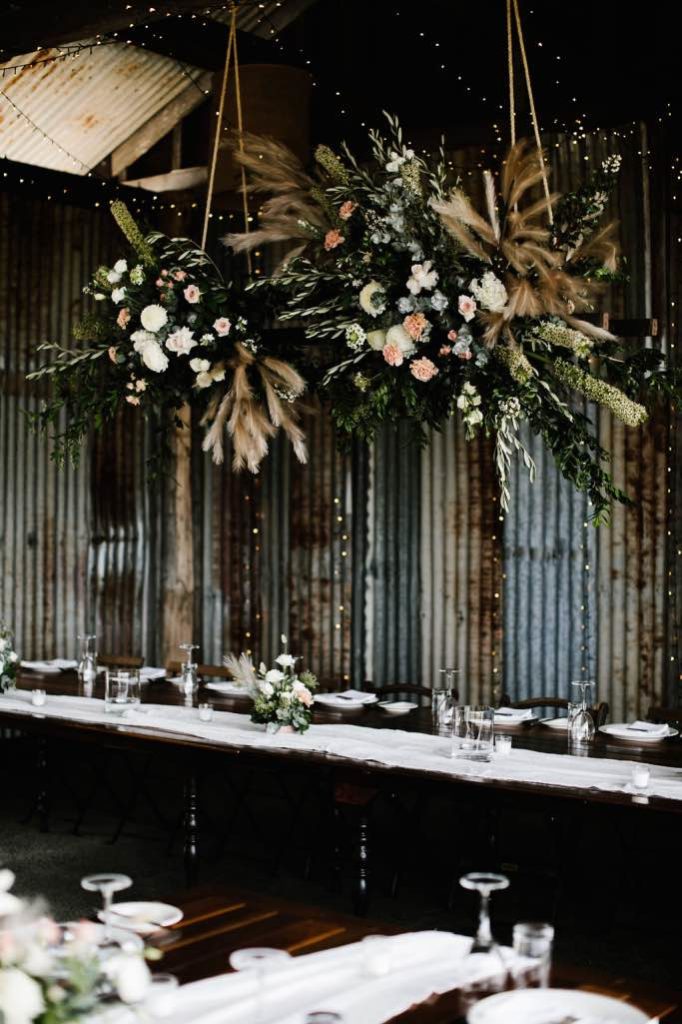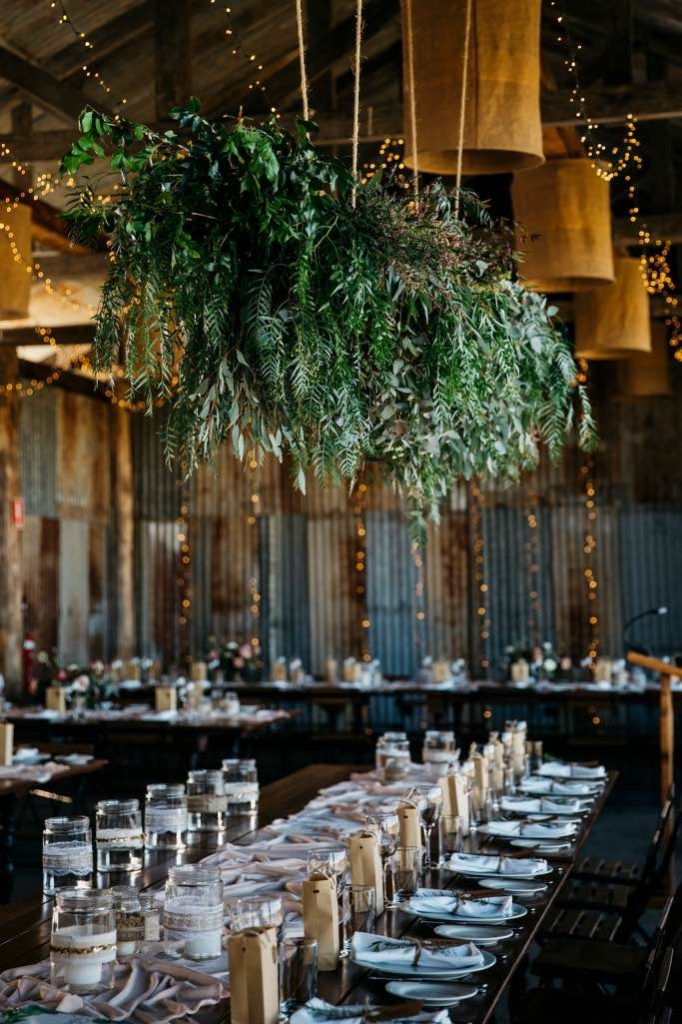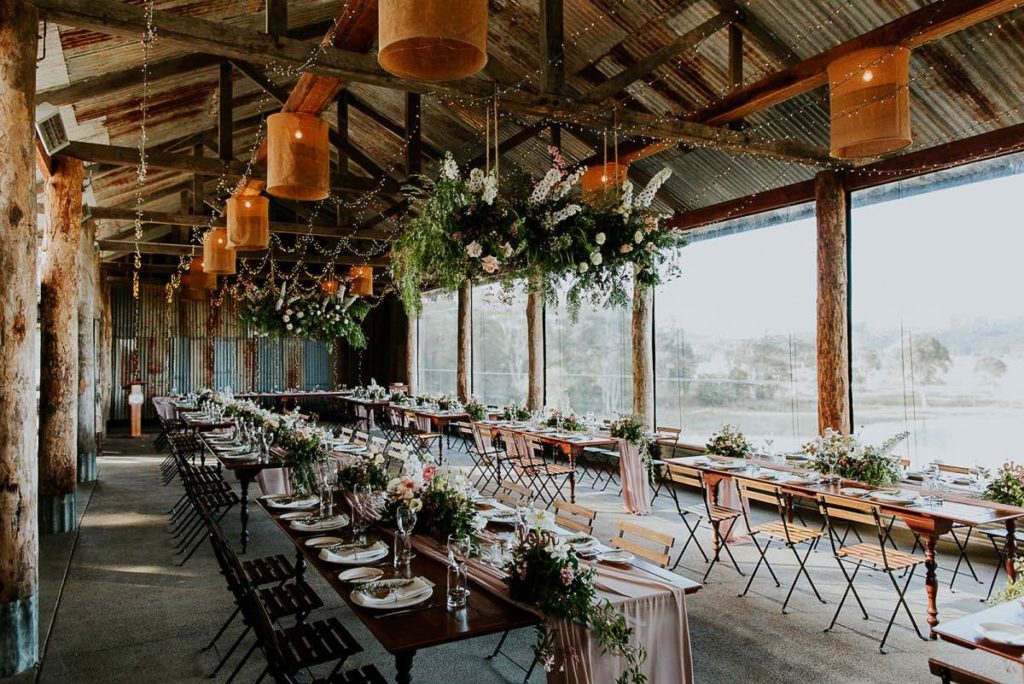 Now from the rustic and textural styling of Yandina Station to garden styled floating gardens at Spicers Clovelly Estate. We are known for our installations "between the light fittings" on the lower library deck at Spicers Clovelly but we have created designs spanning the entire ceiling and on the upper deck. Our custom rigging and structures allow us to create an airy and whimsical design, a full lush straight design or a more organic shape, we have also created floral "disco balls" on both the upper and lower deck. The venue allows its couples to remove the light fittings on the lower deck if you want to make a lighting feature with your stylists chandeliers, pendants or feature lights. For more wedding flowers inspiration for Spicers Clovelly Click Here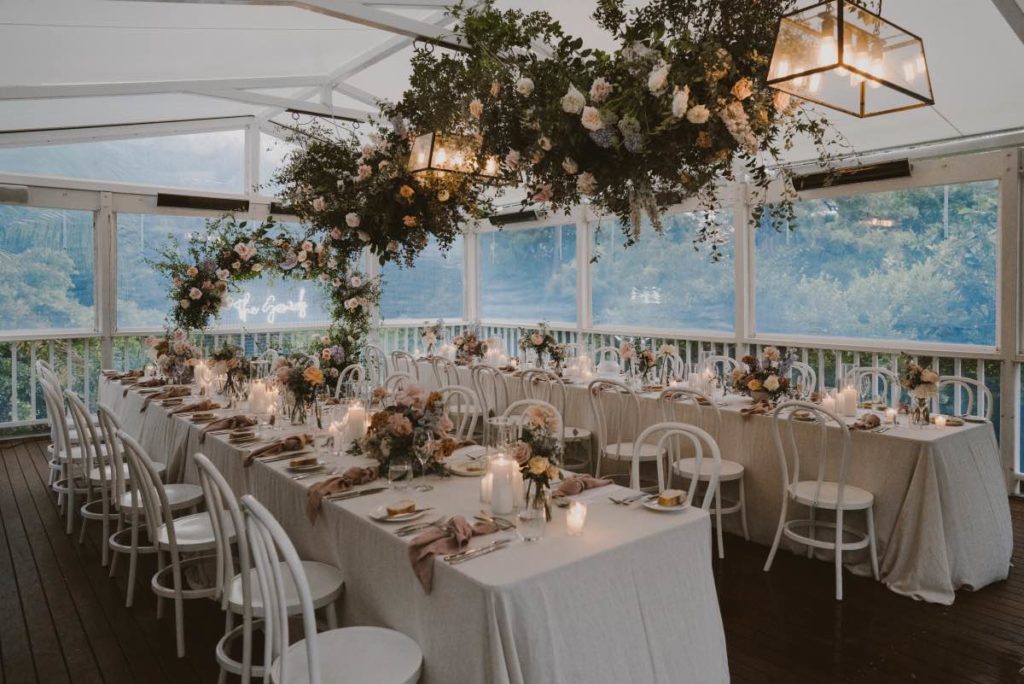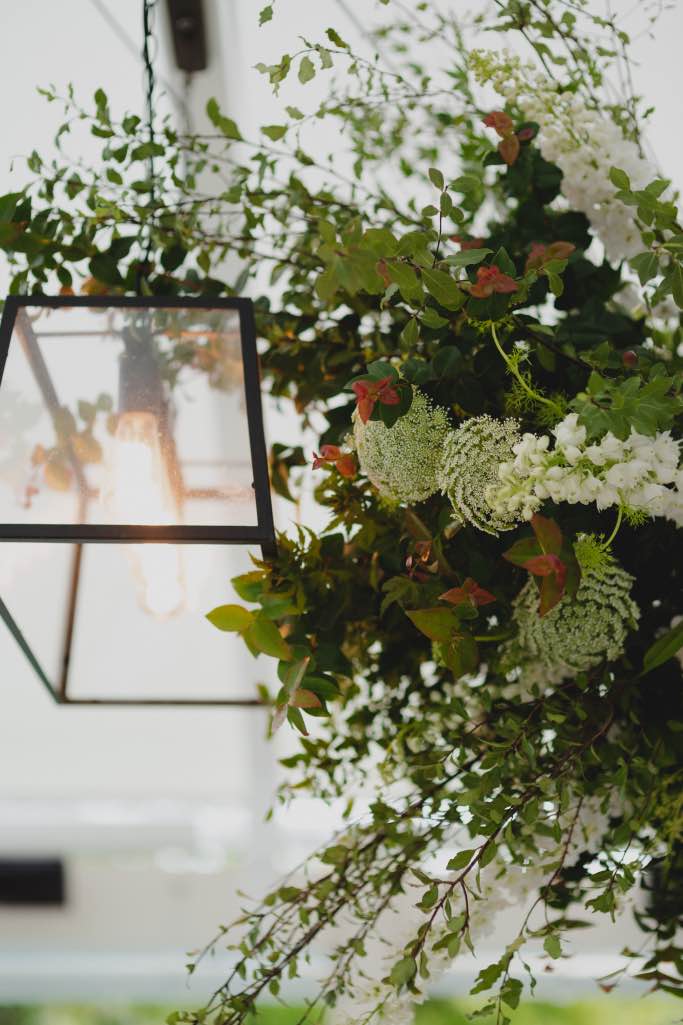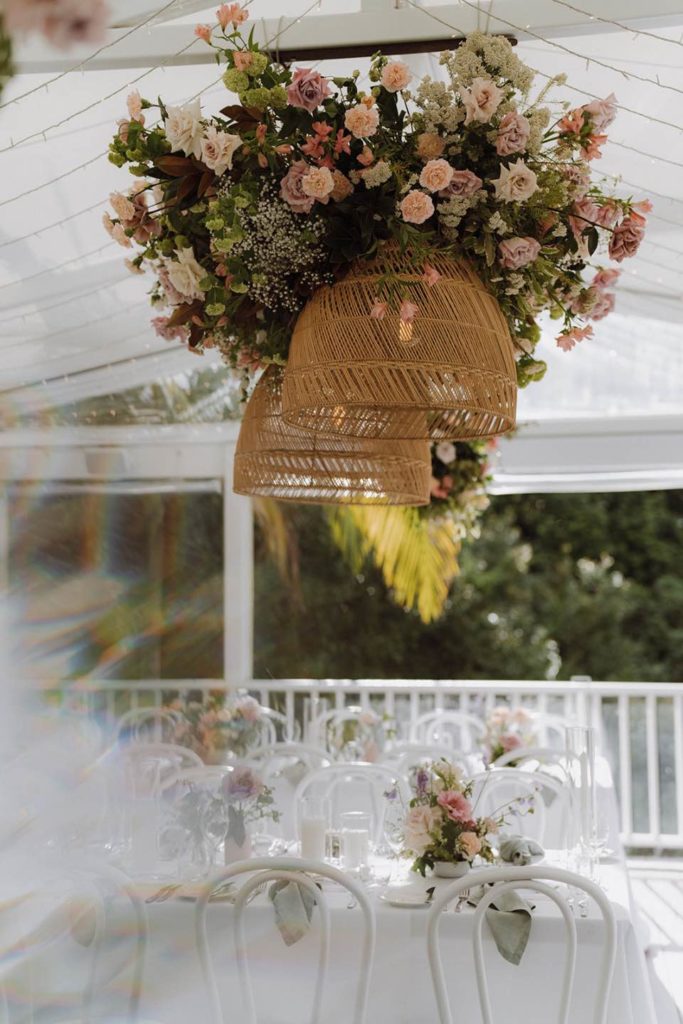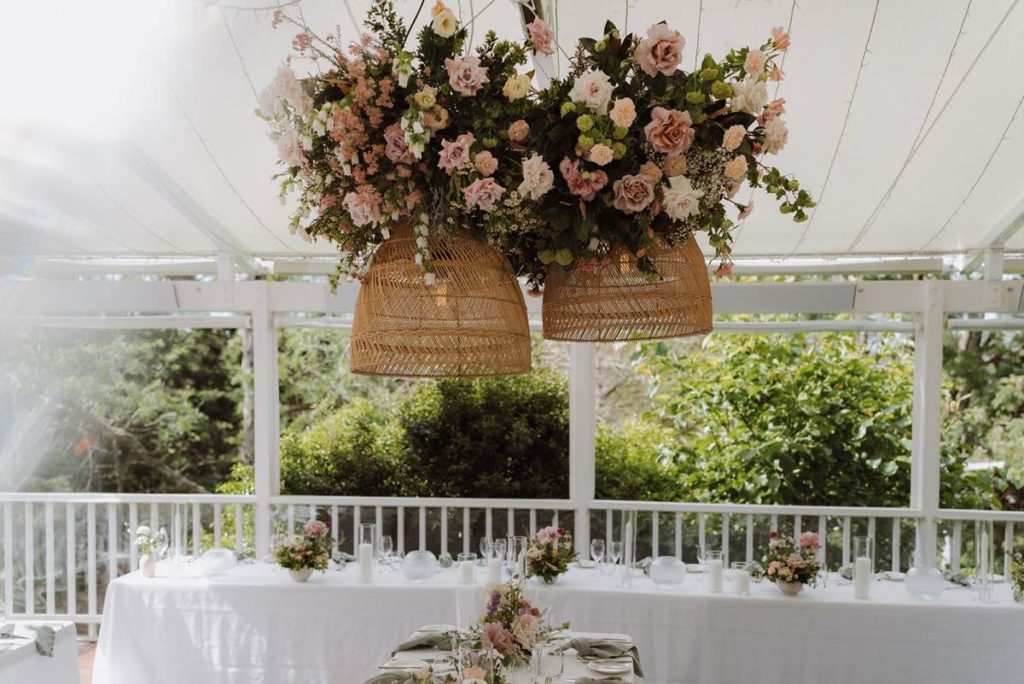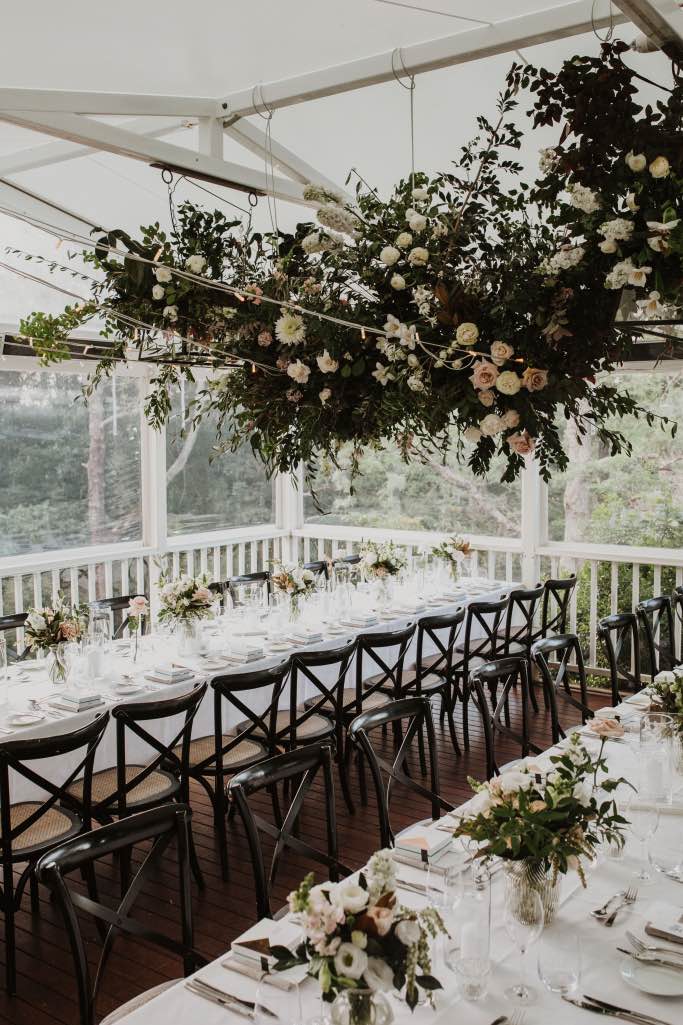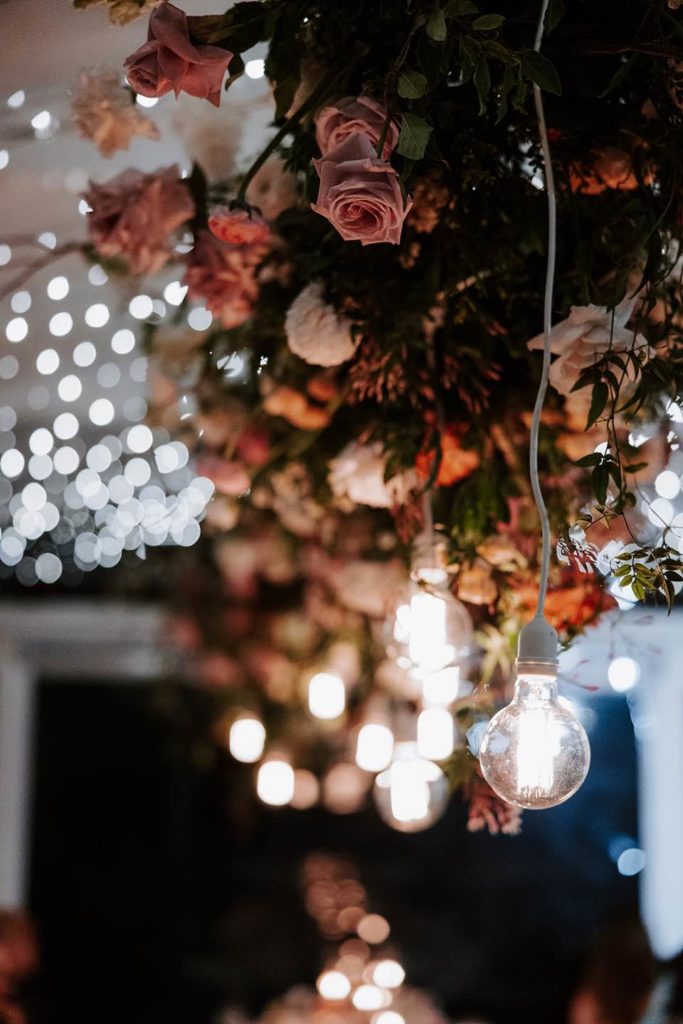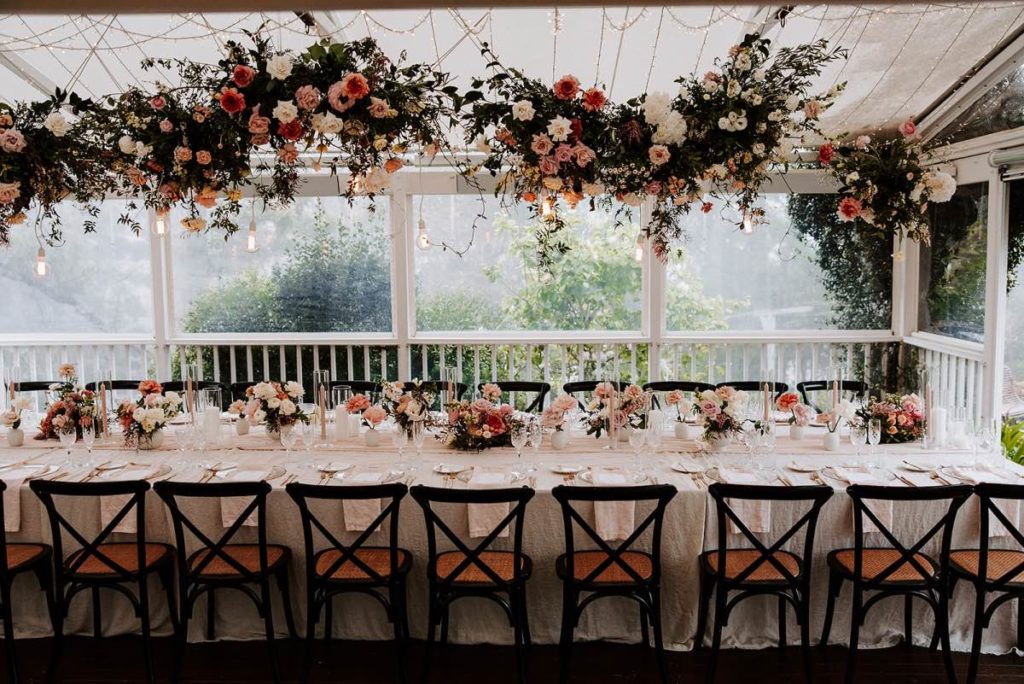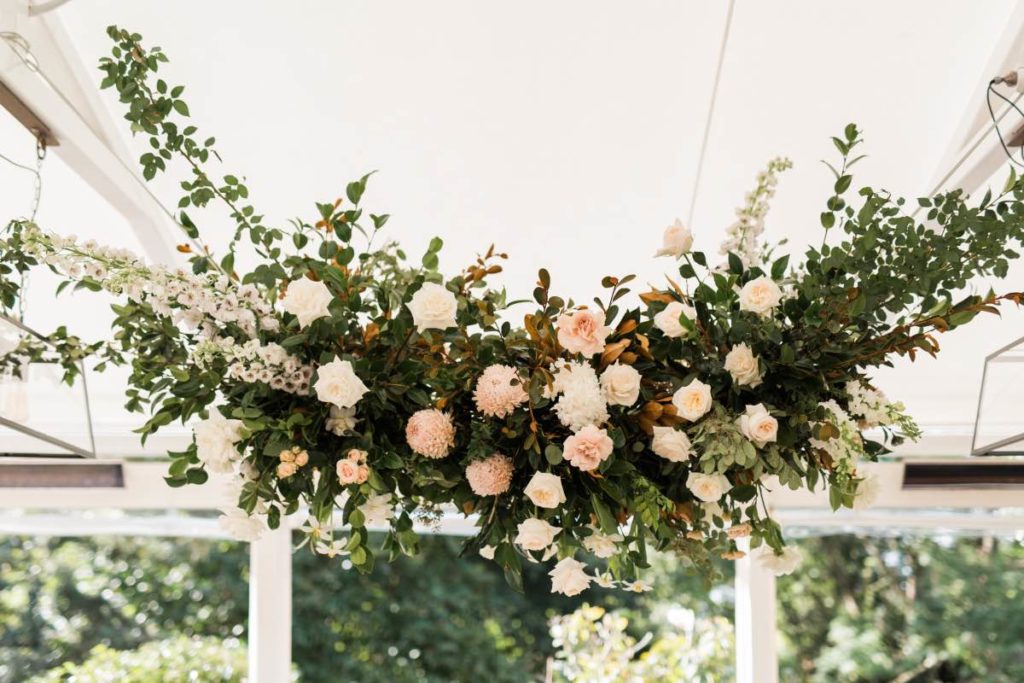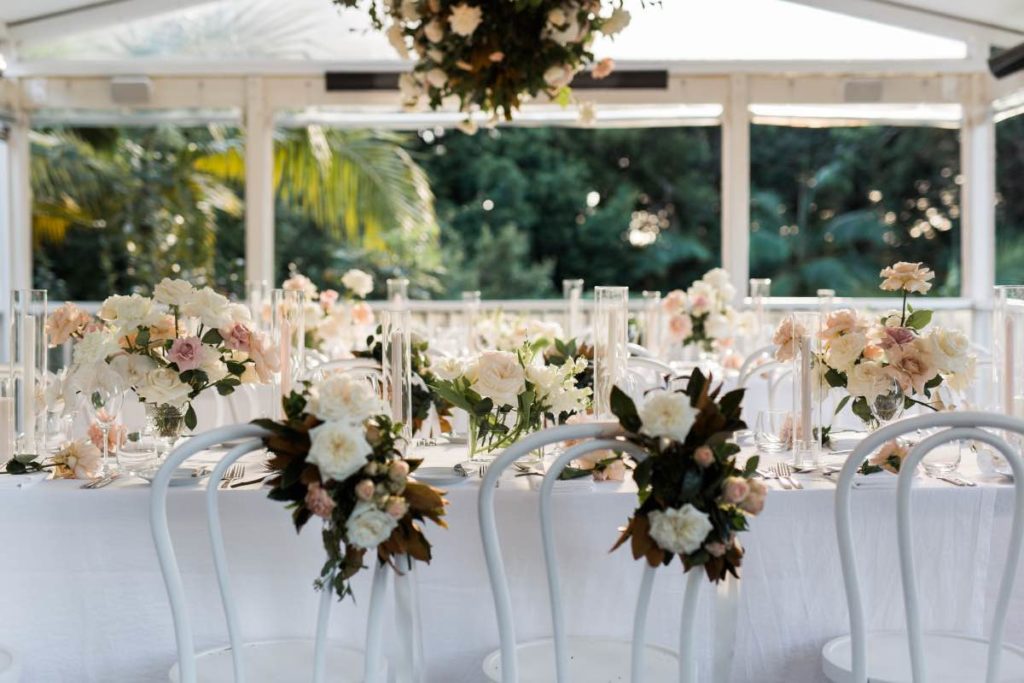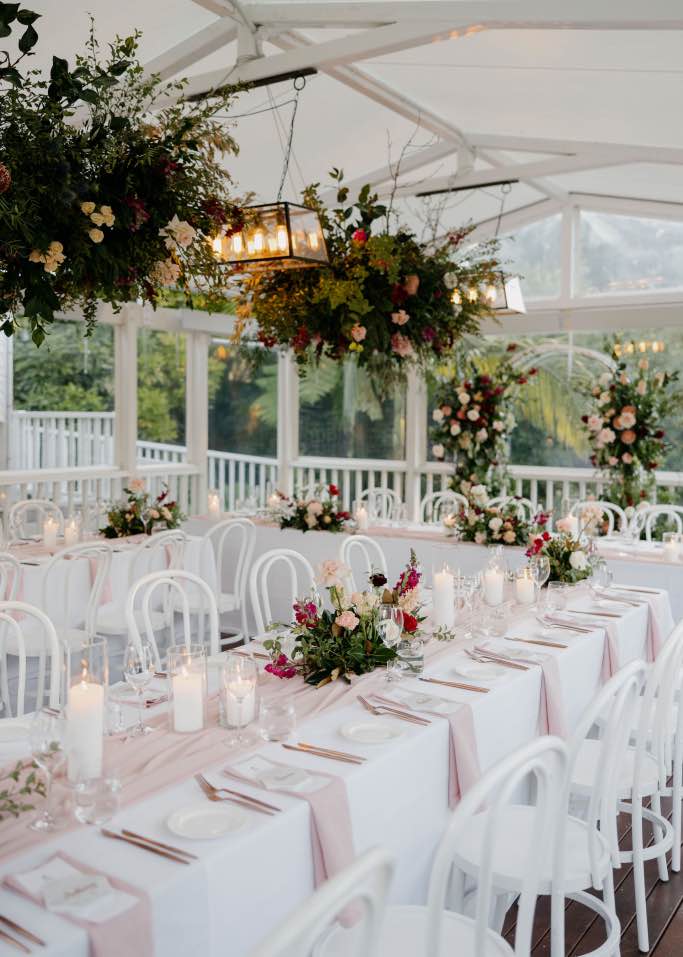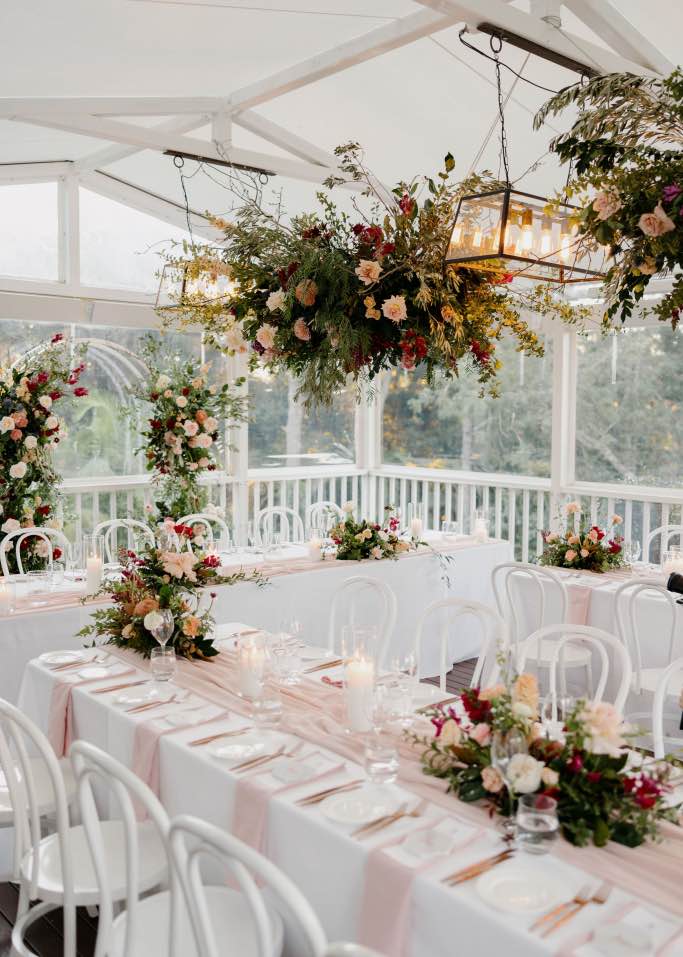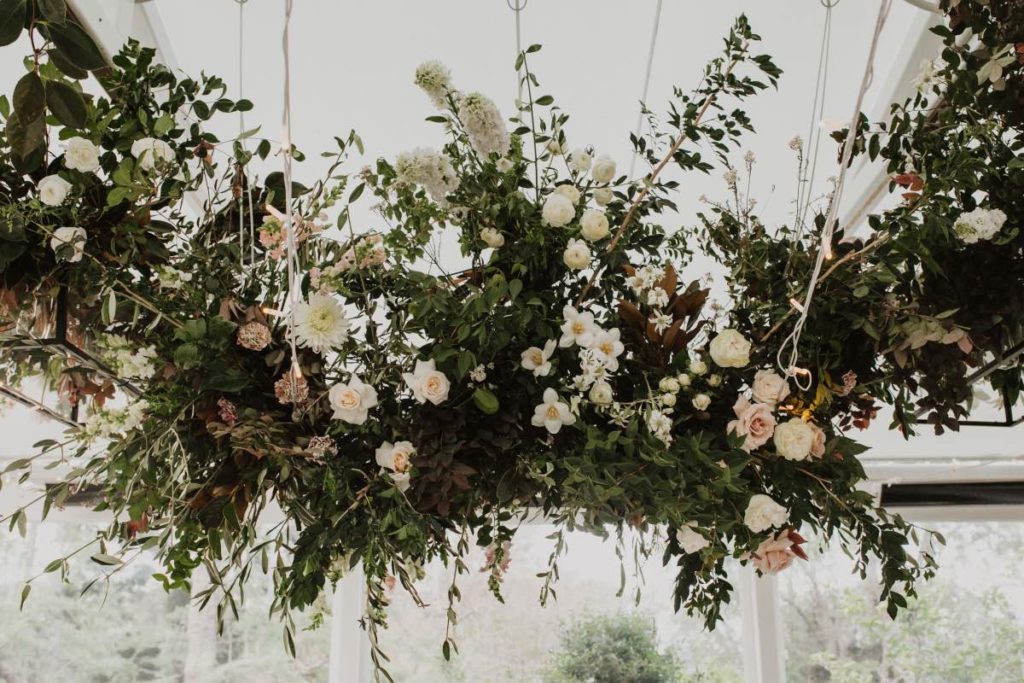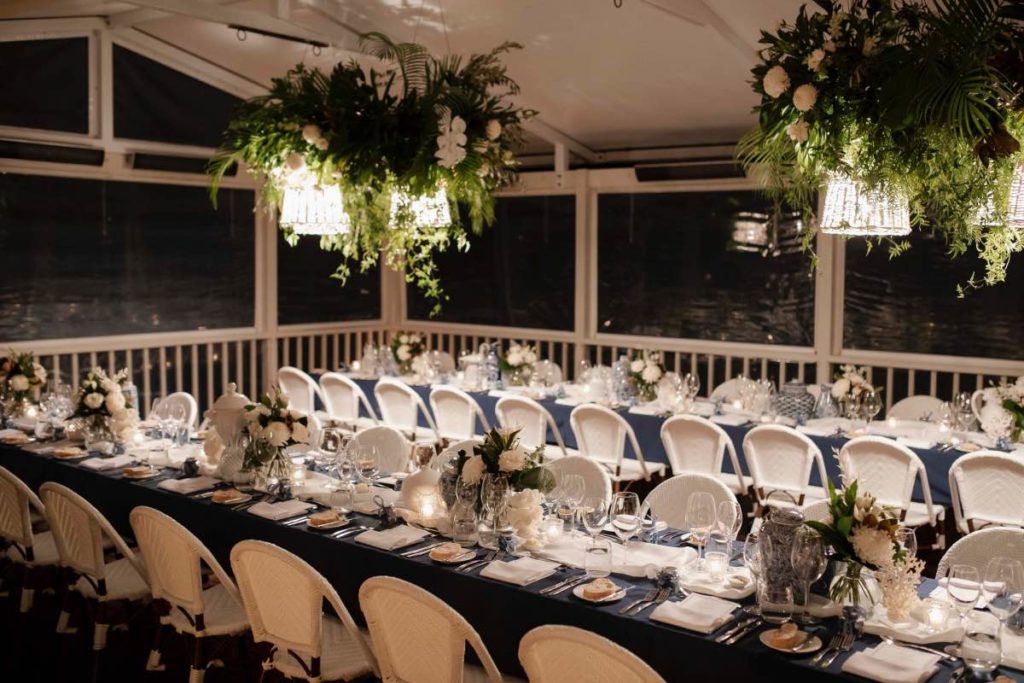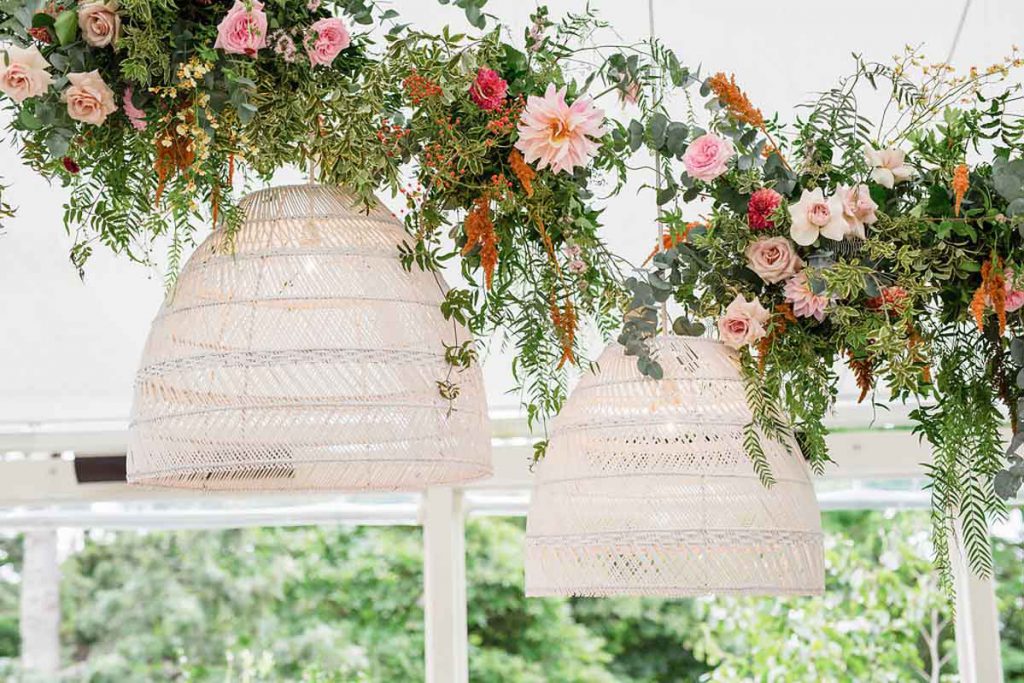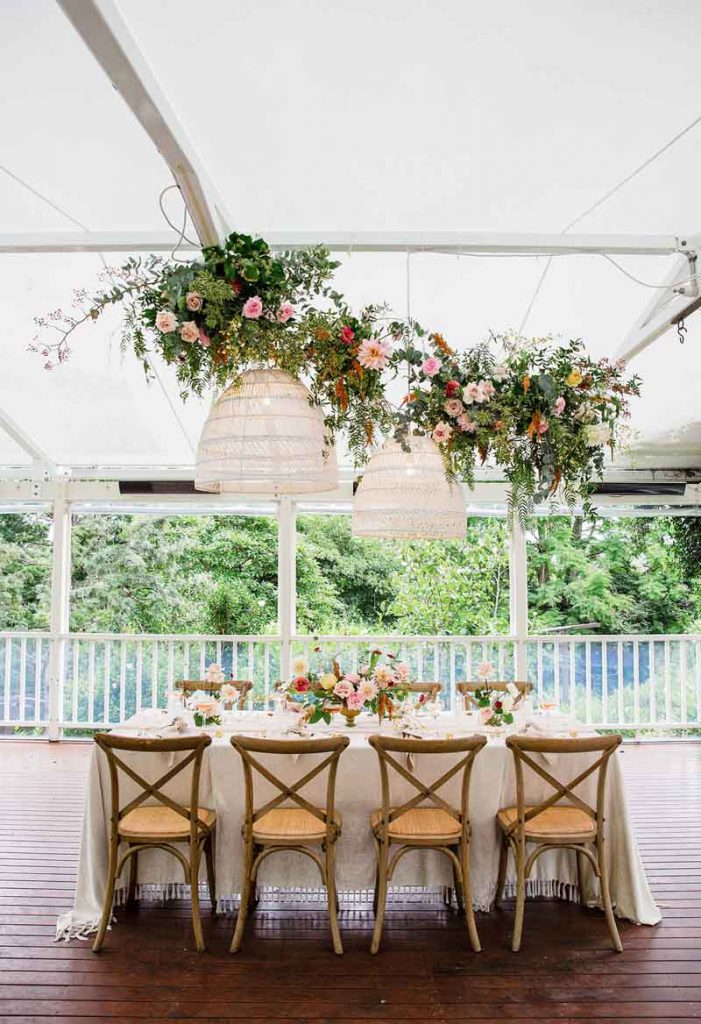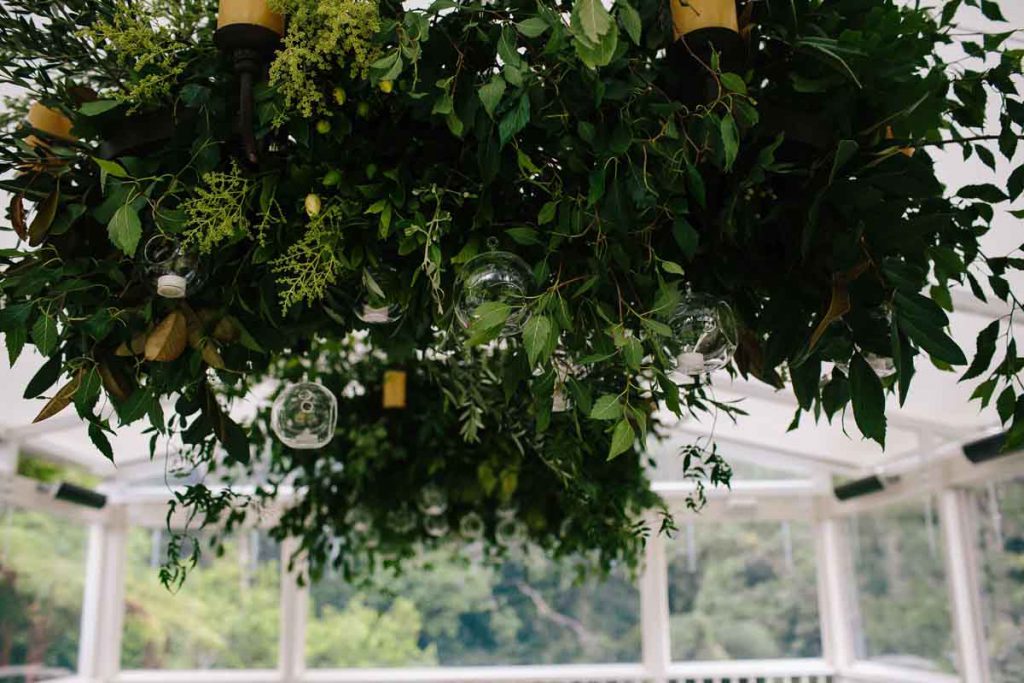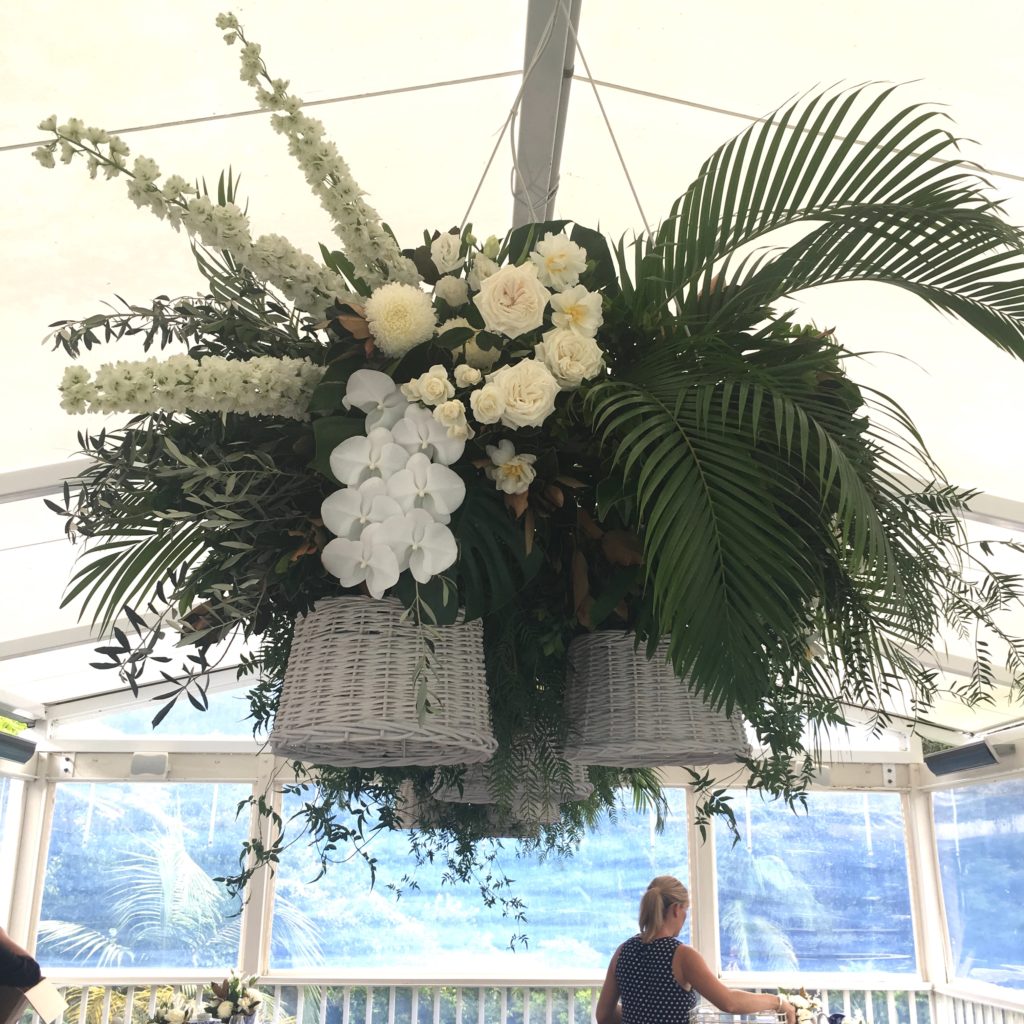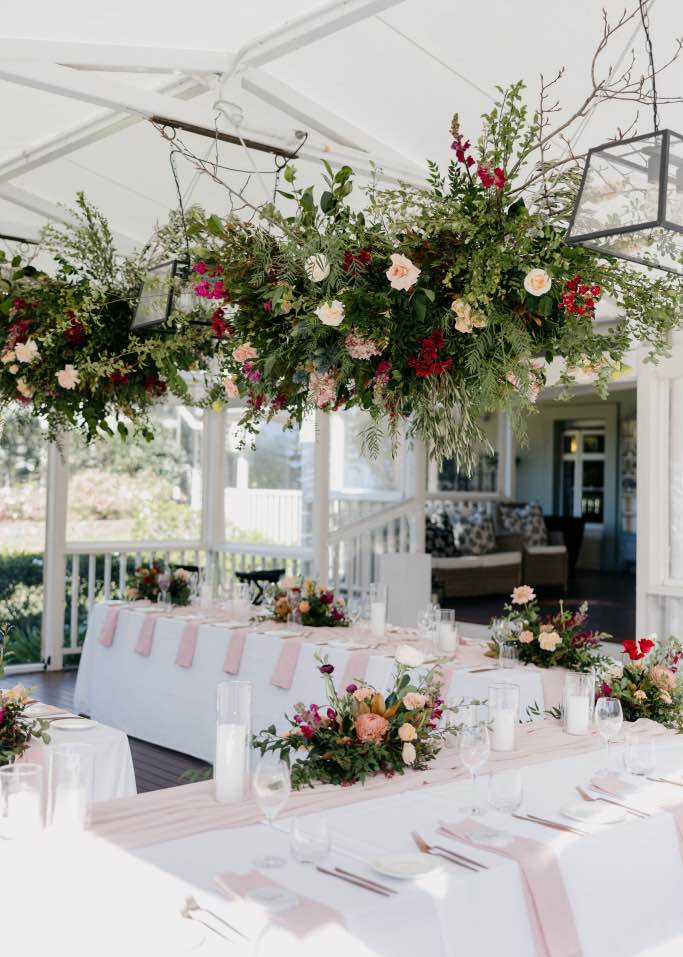 And now for some Sperry Tent, Marquee, Venues and Private Property Hanging Installation Inspo. As these tend to be blank canvas' we have a lot more freedom with the shape and style of the florals. We are always mindful of rigging points and weight of the installation to suit the structure. Also if there is a pole or a post – we can flower it!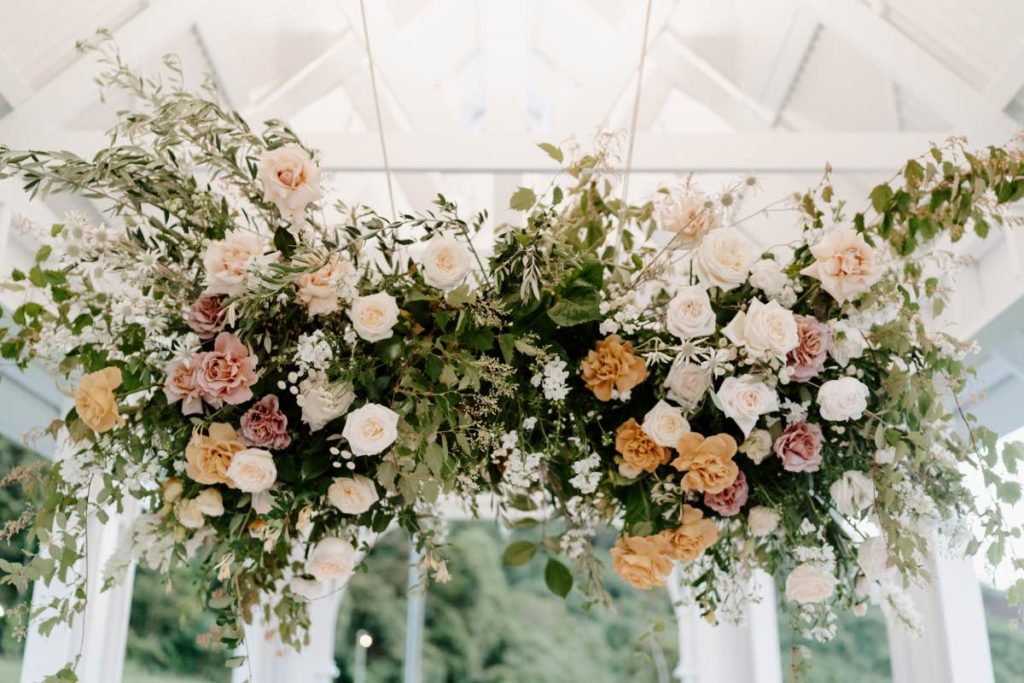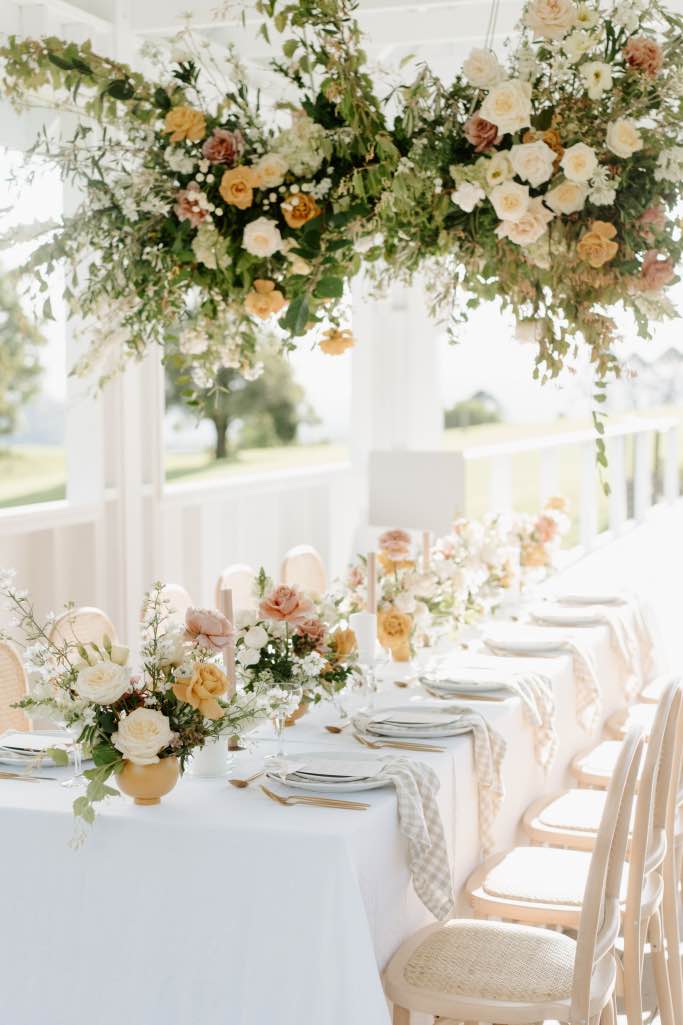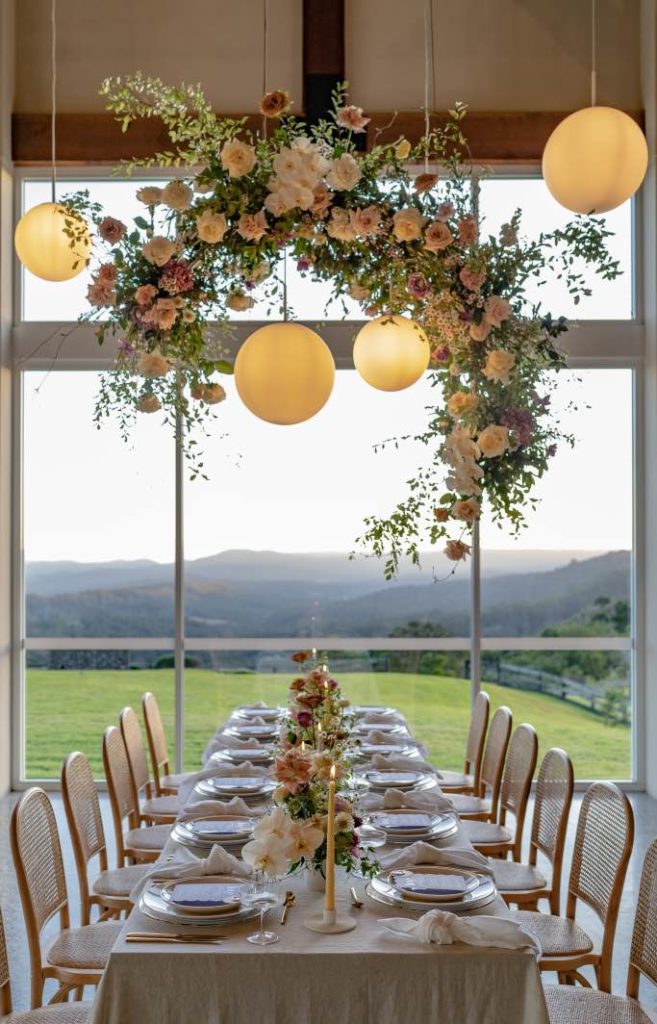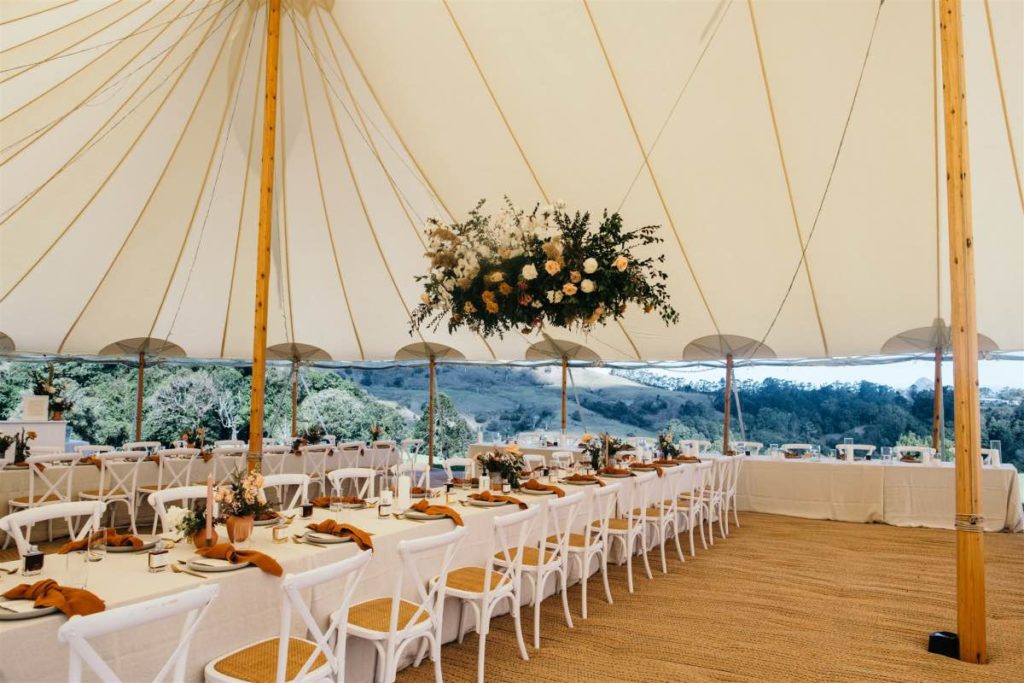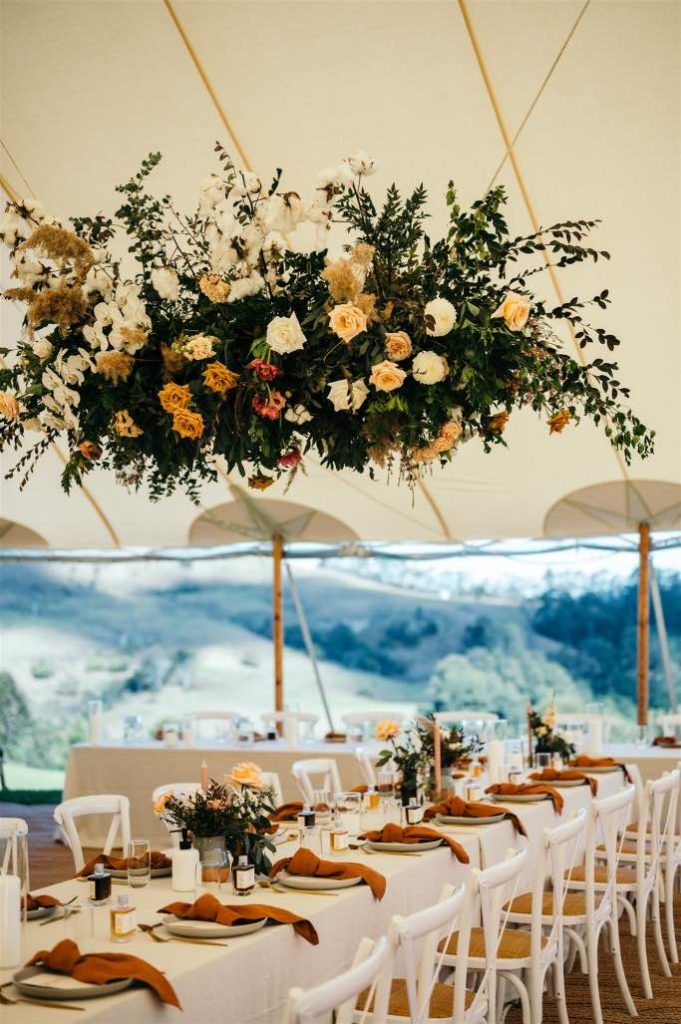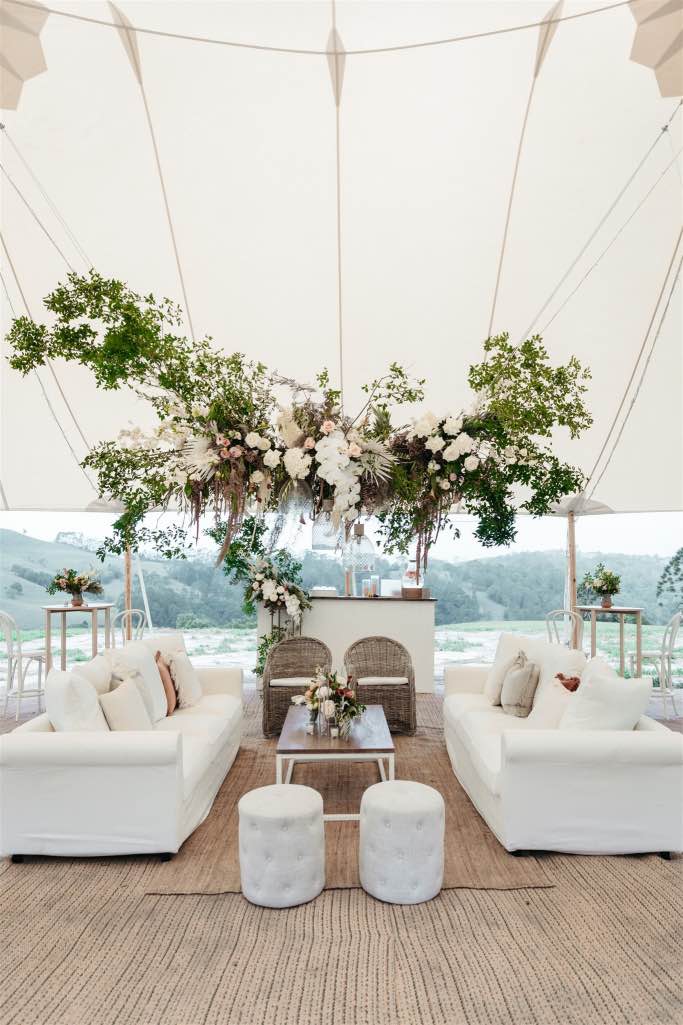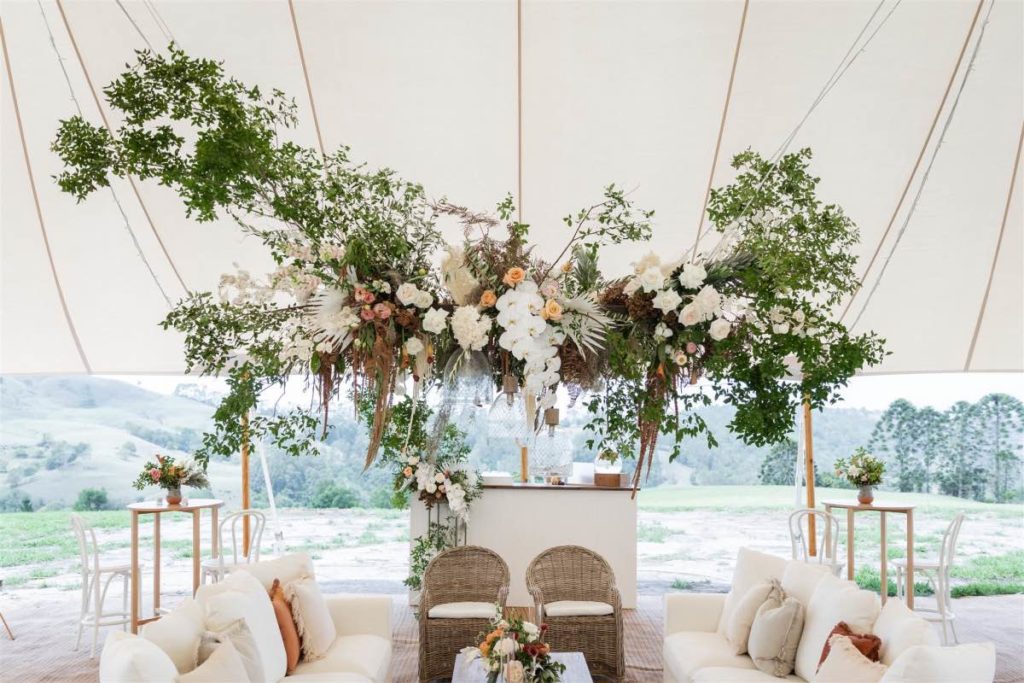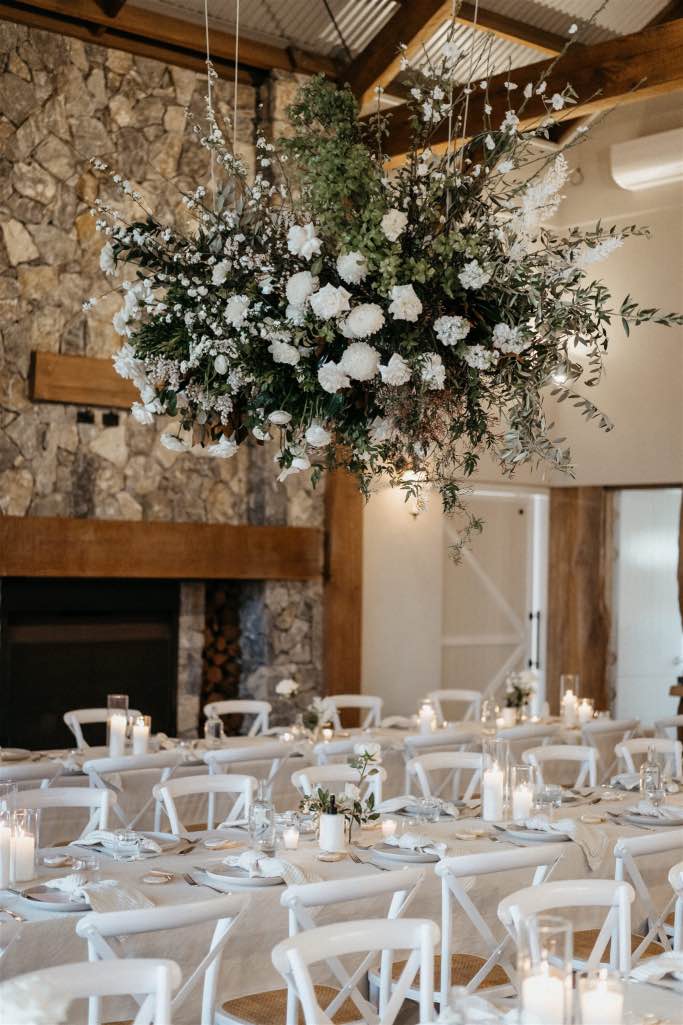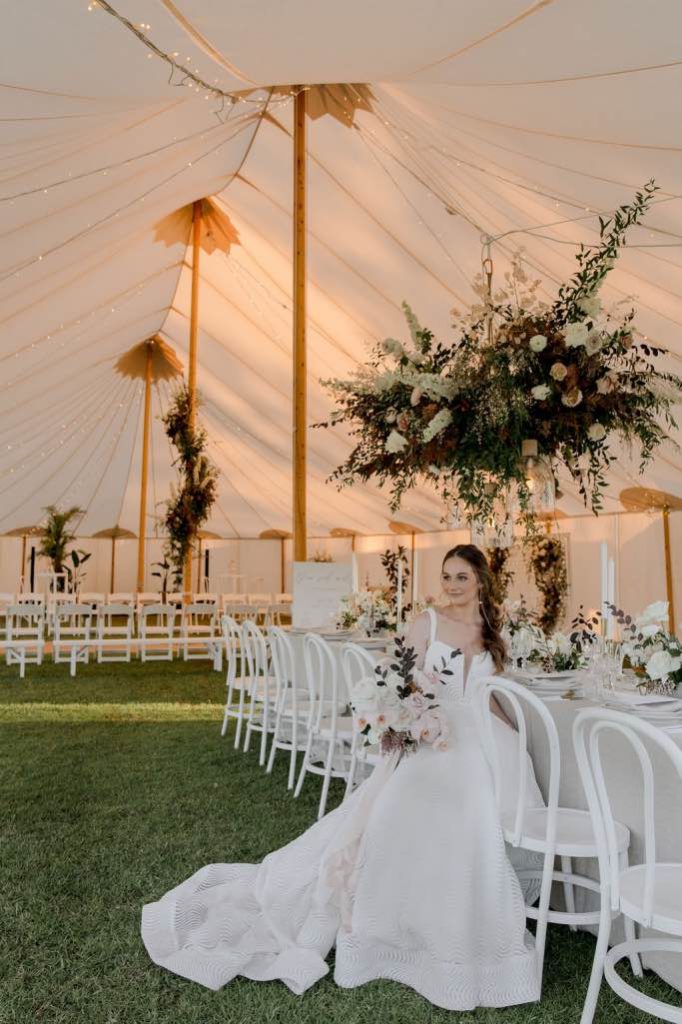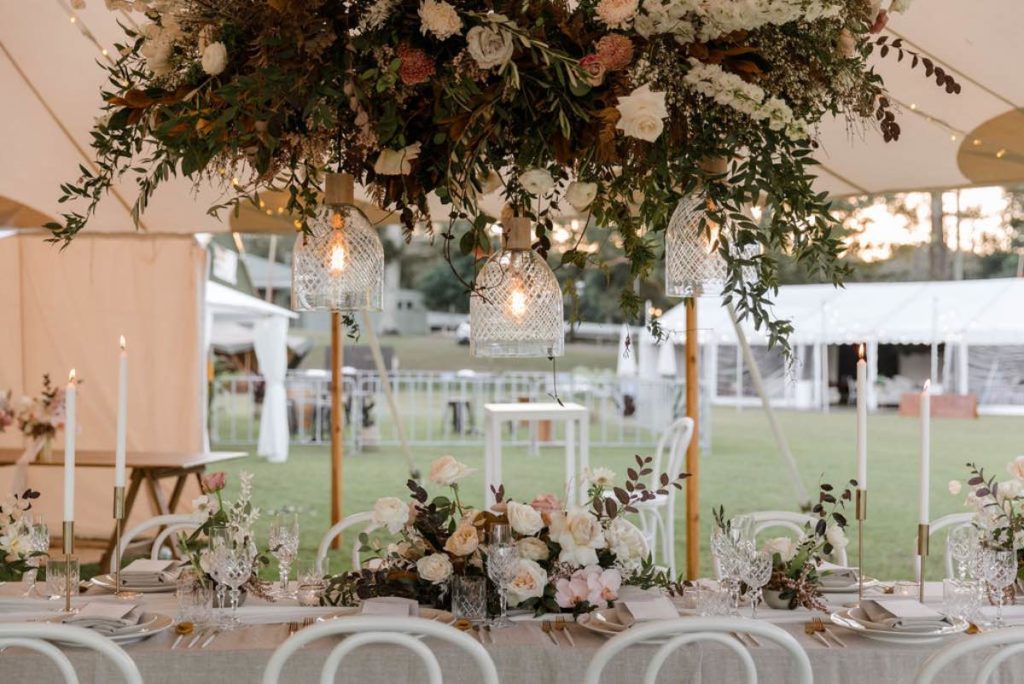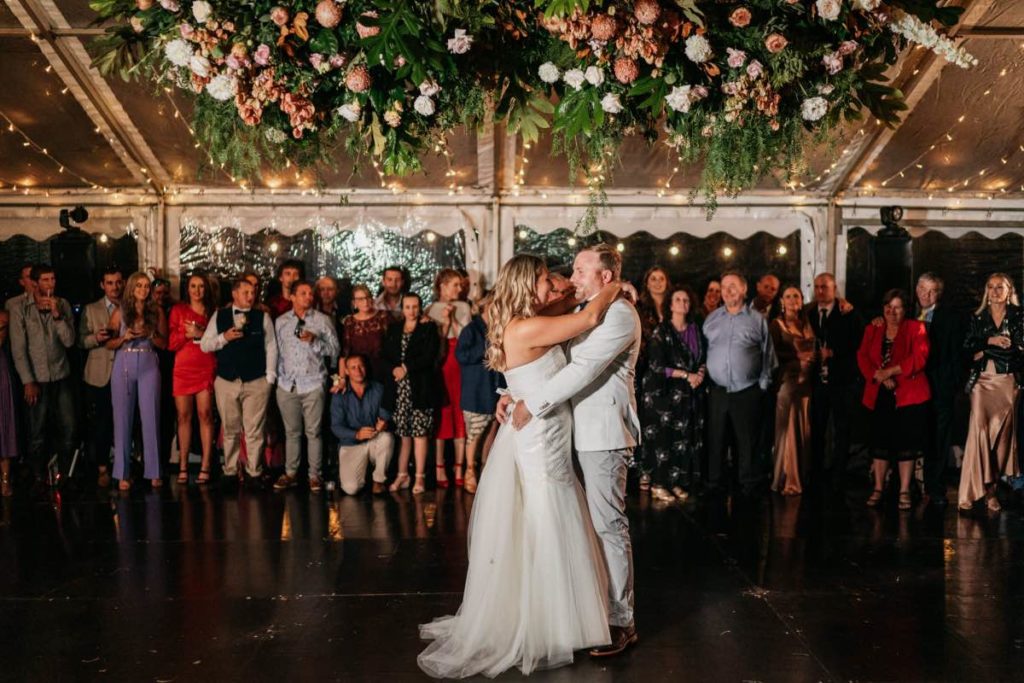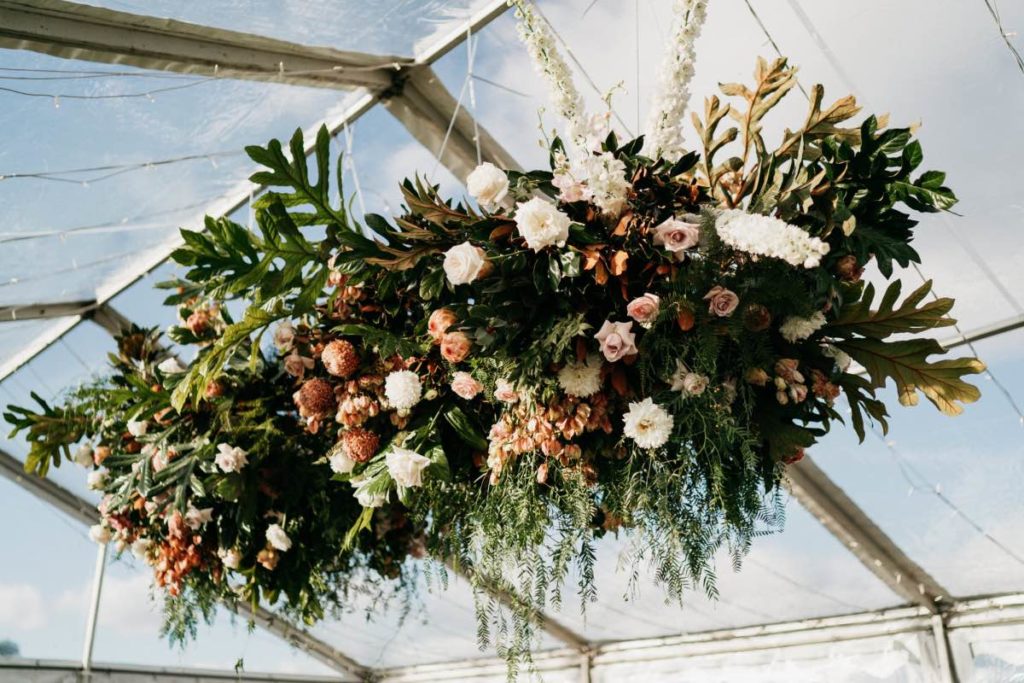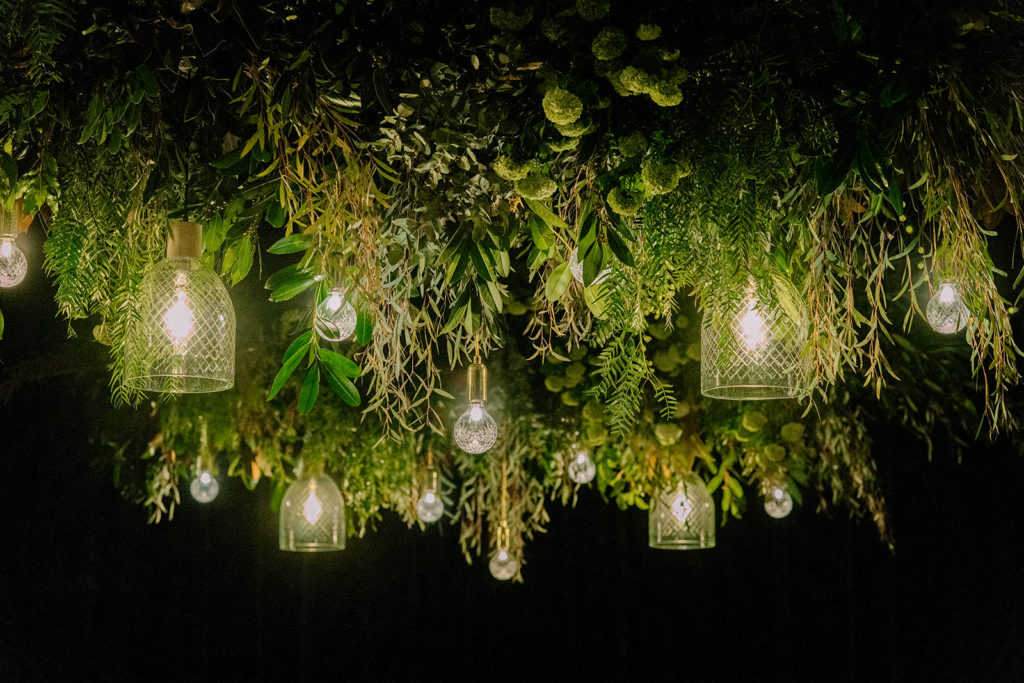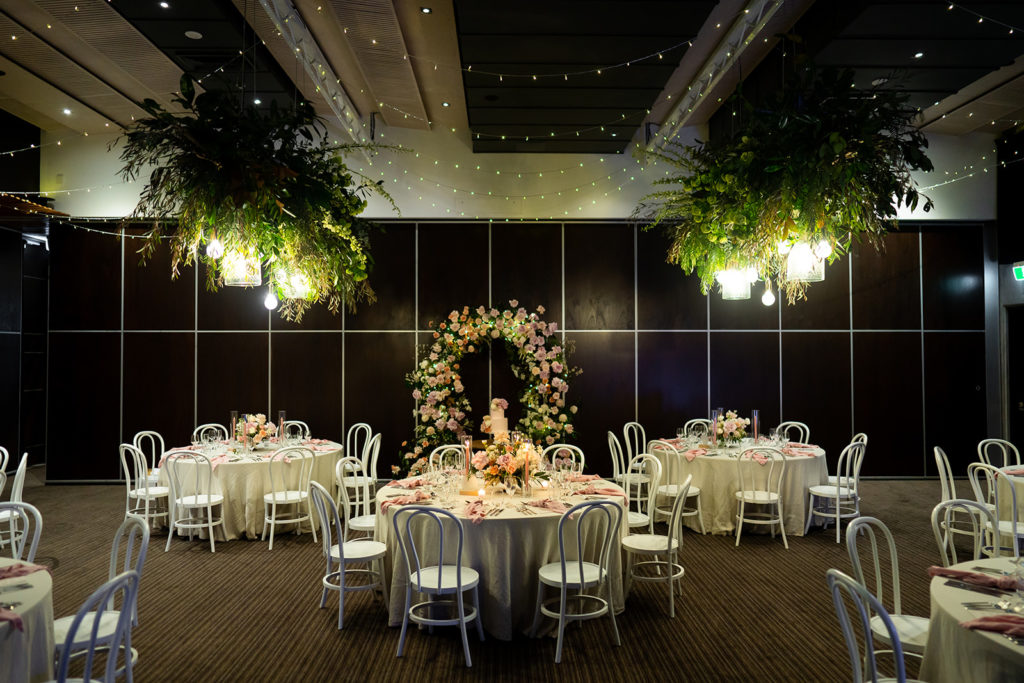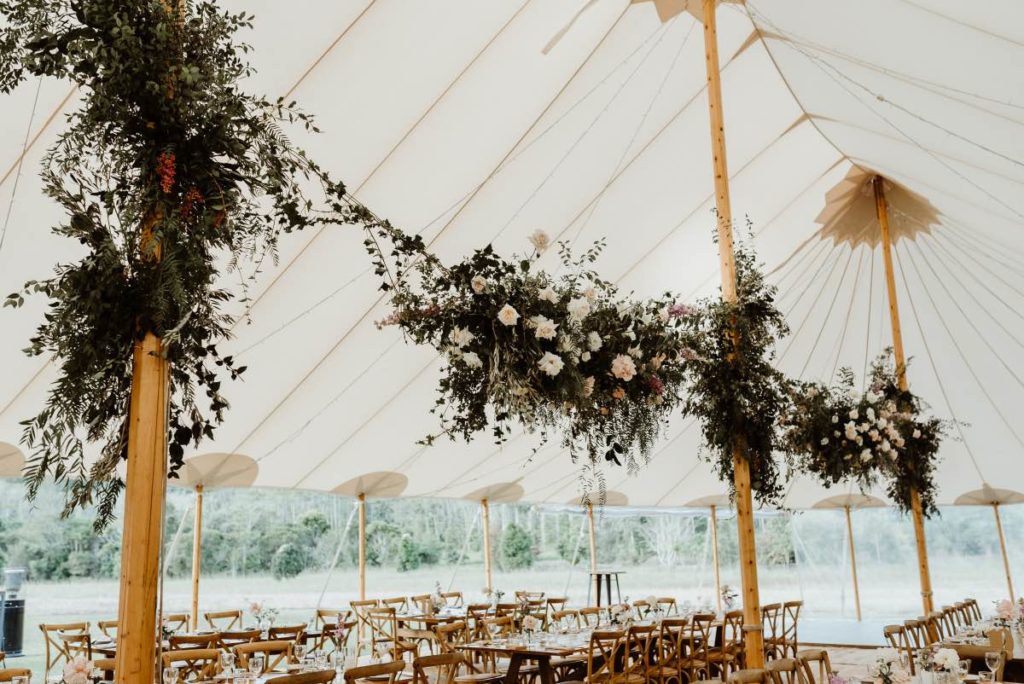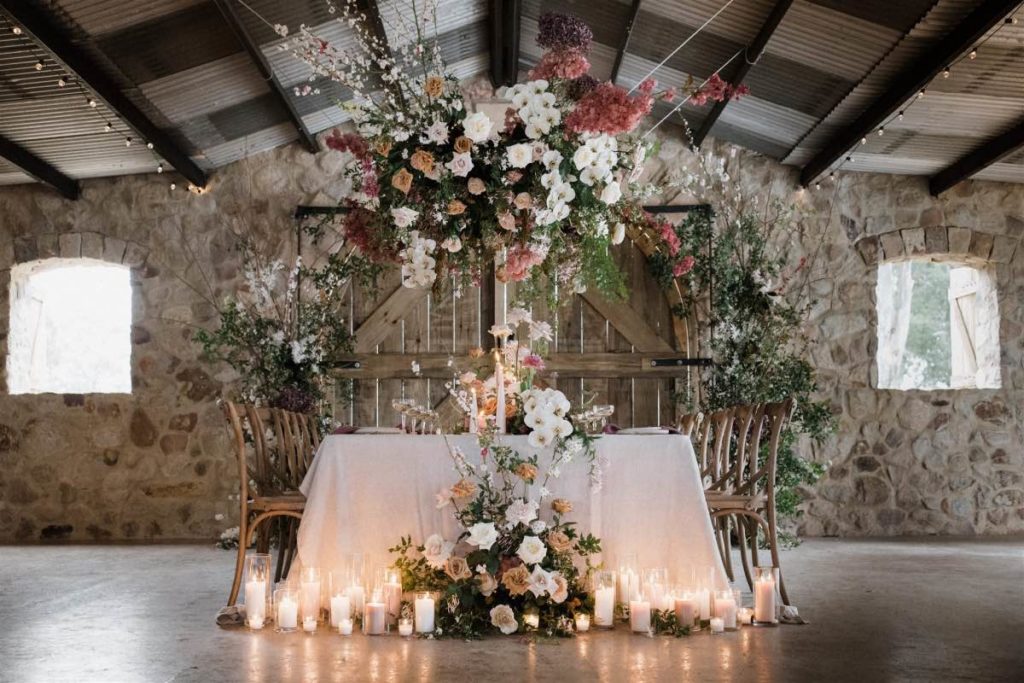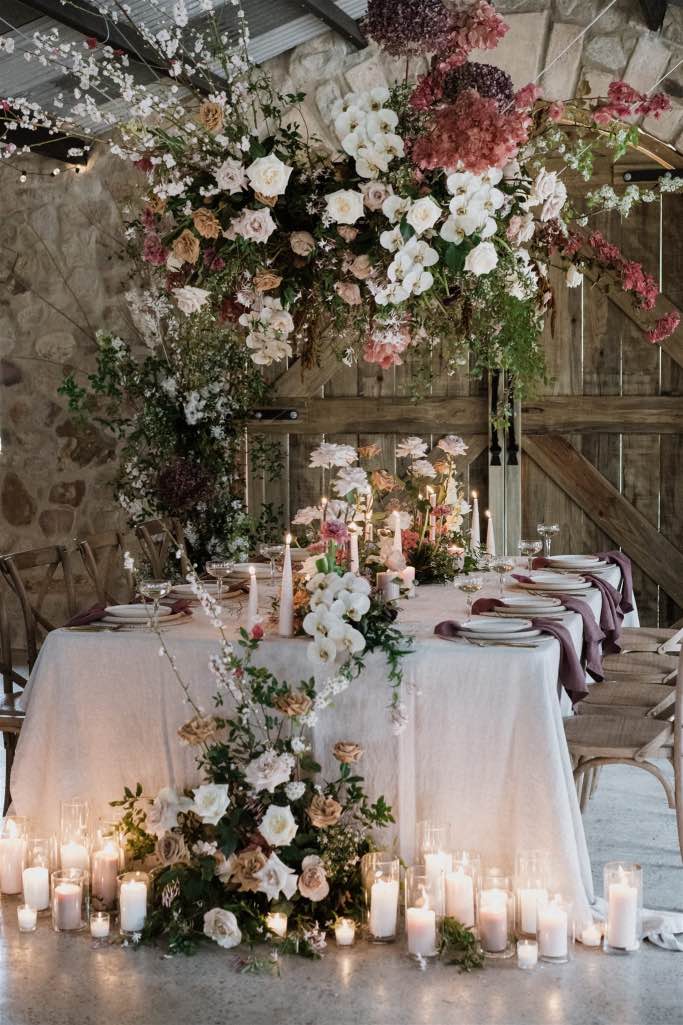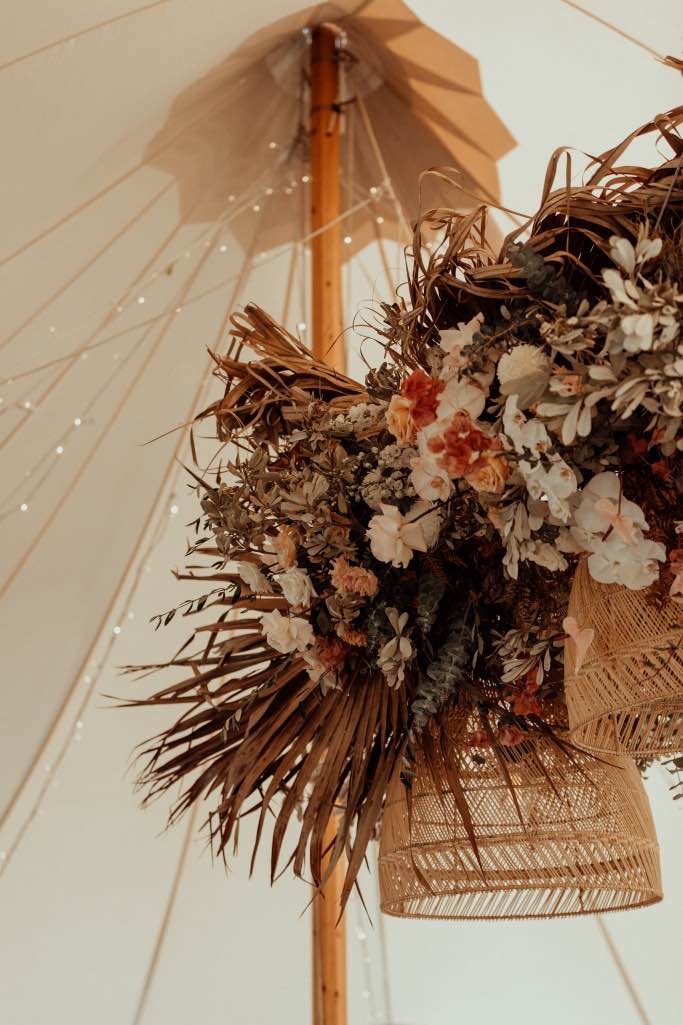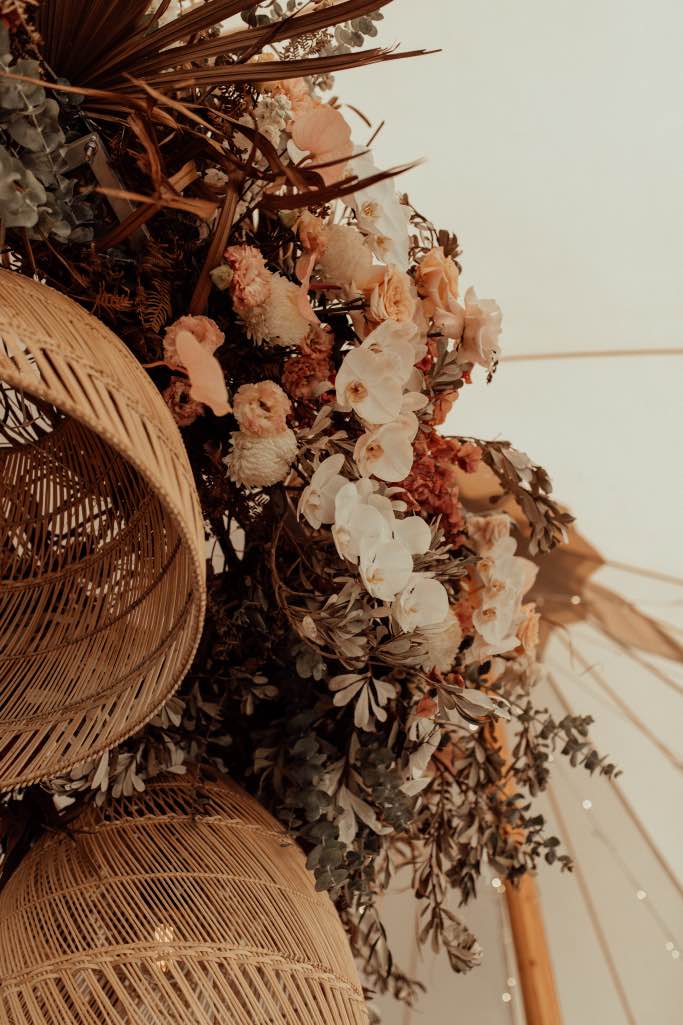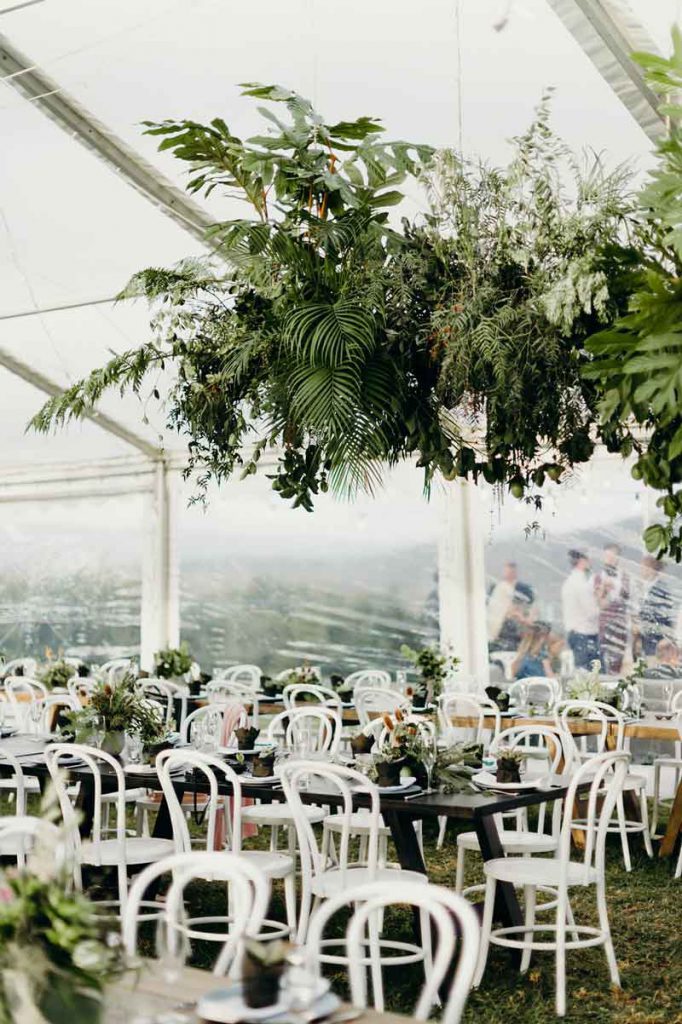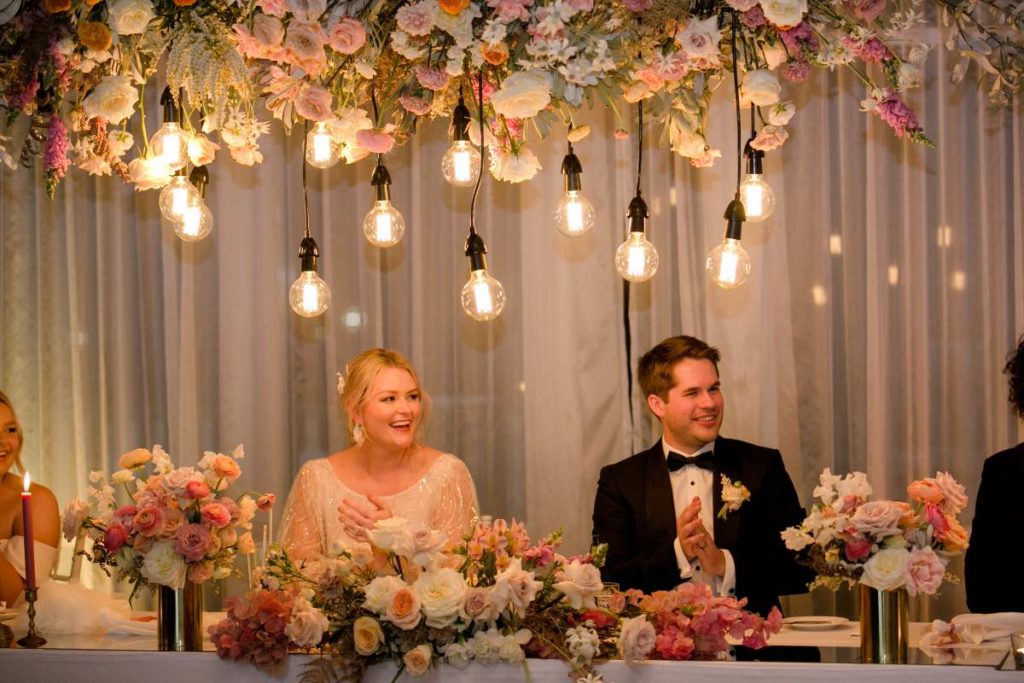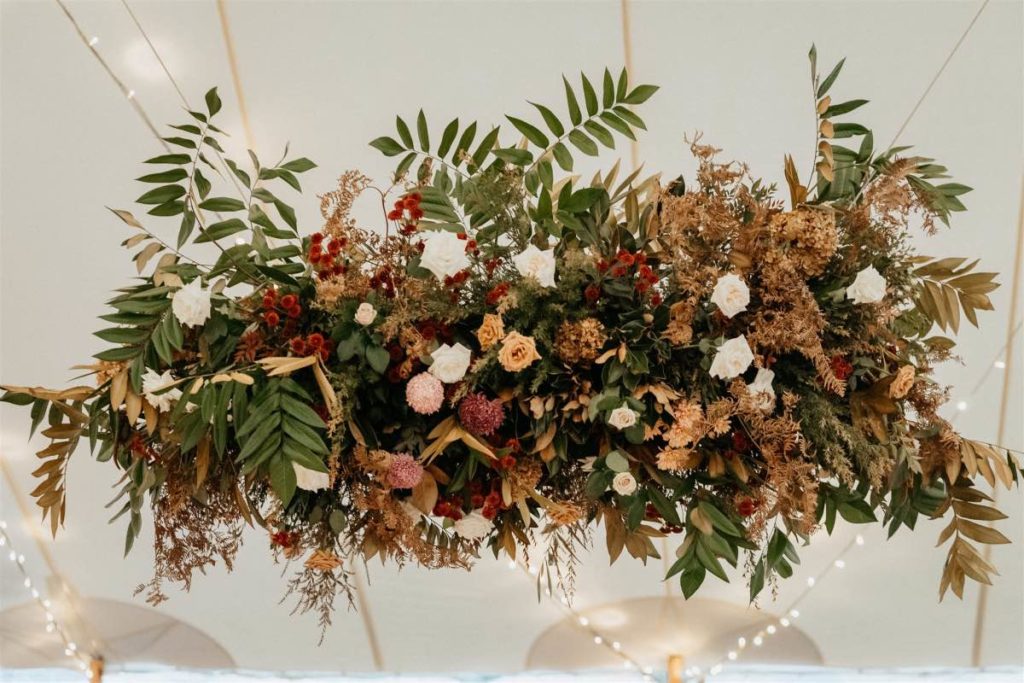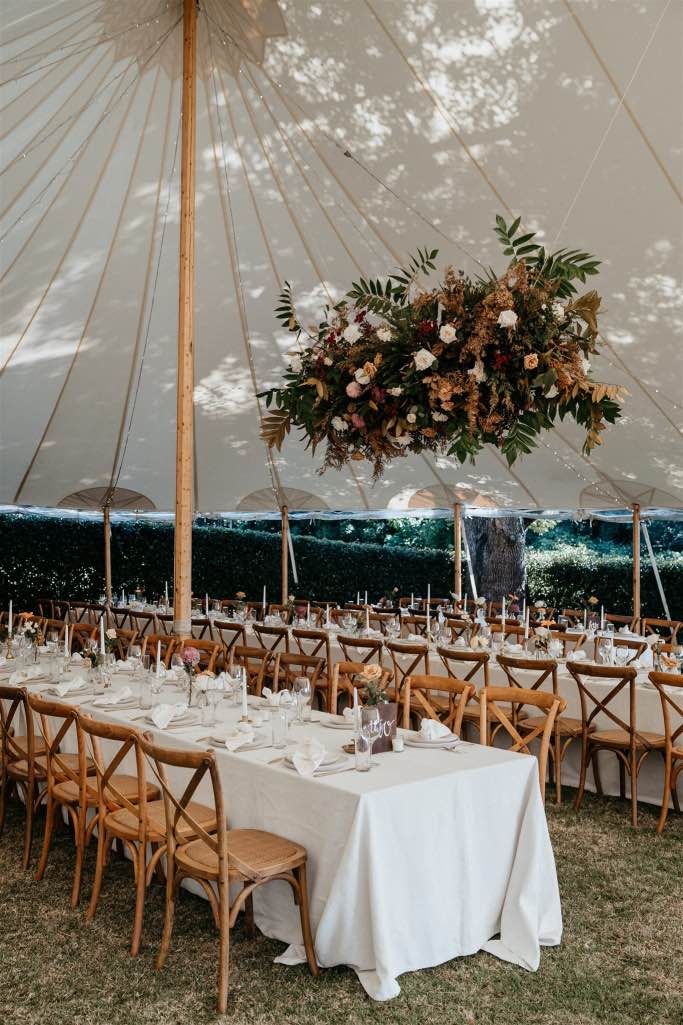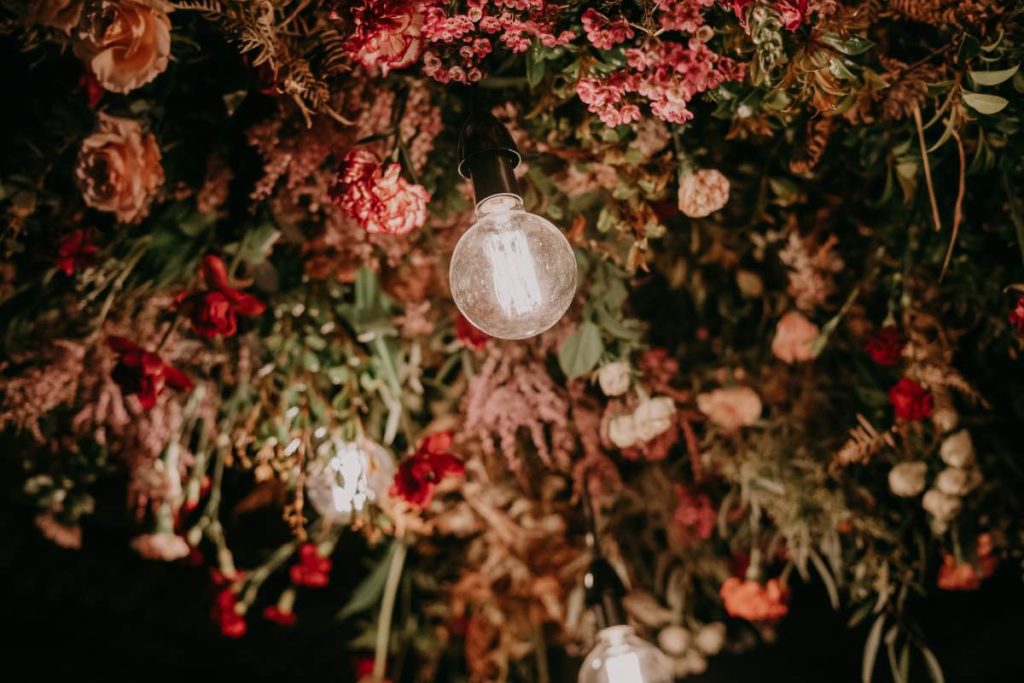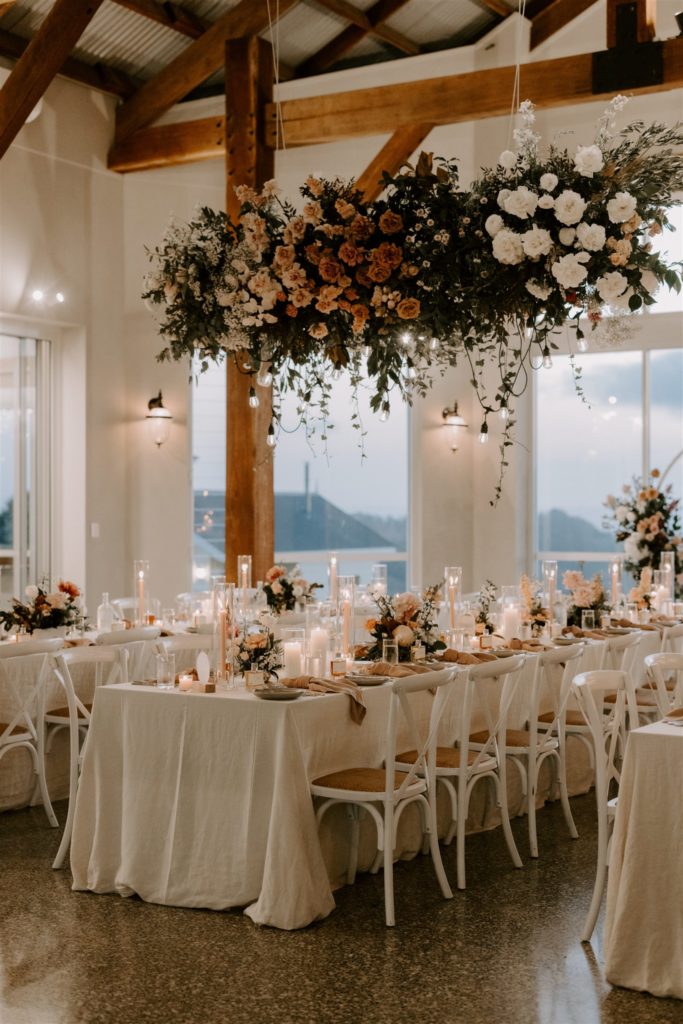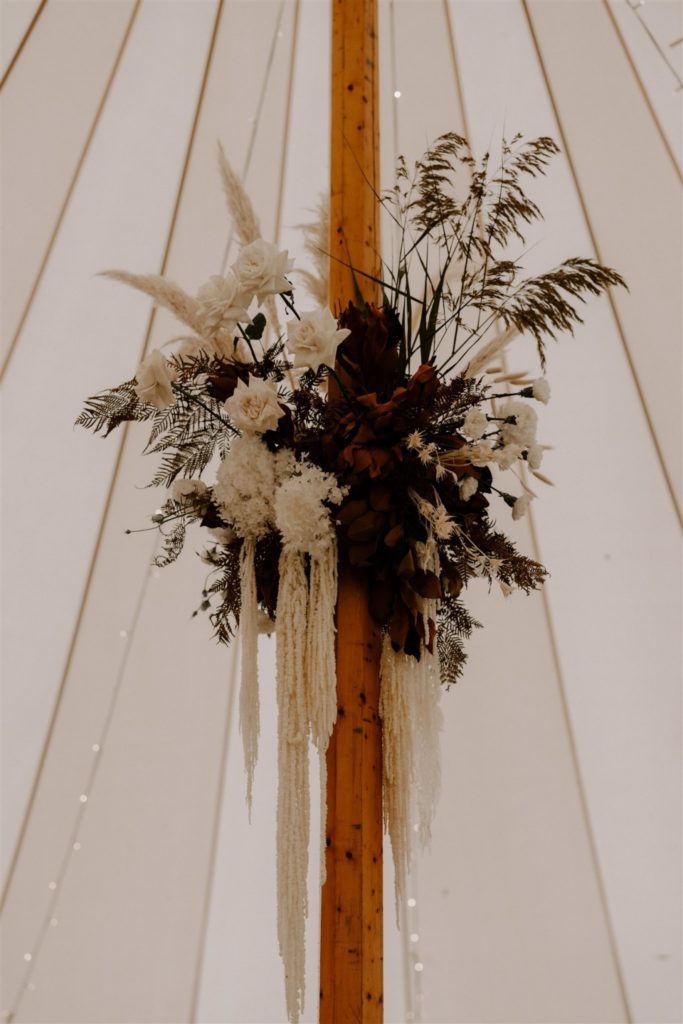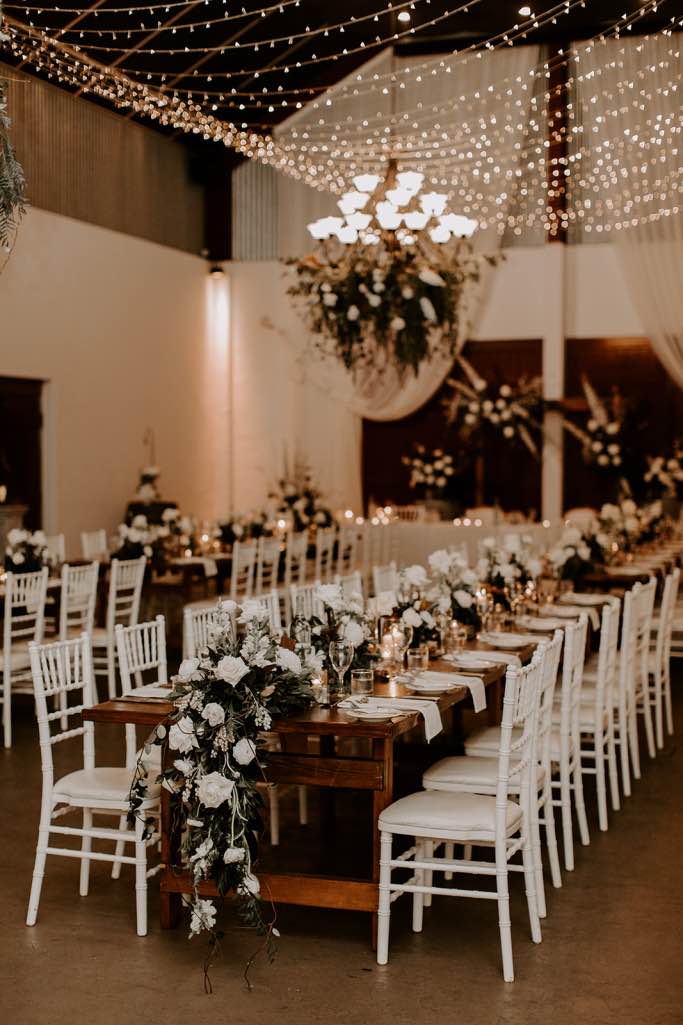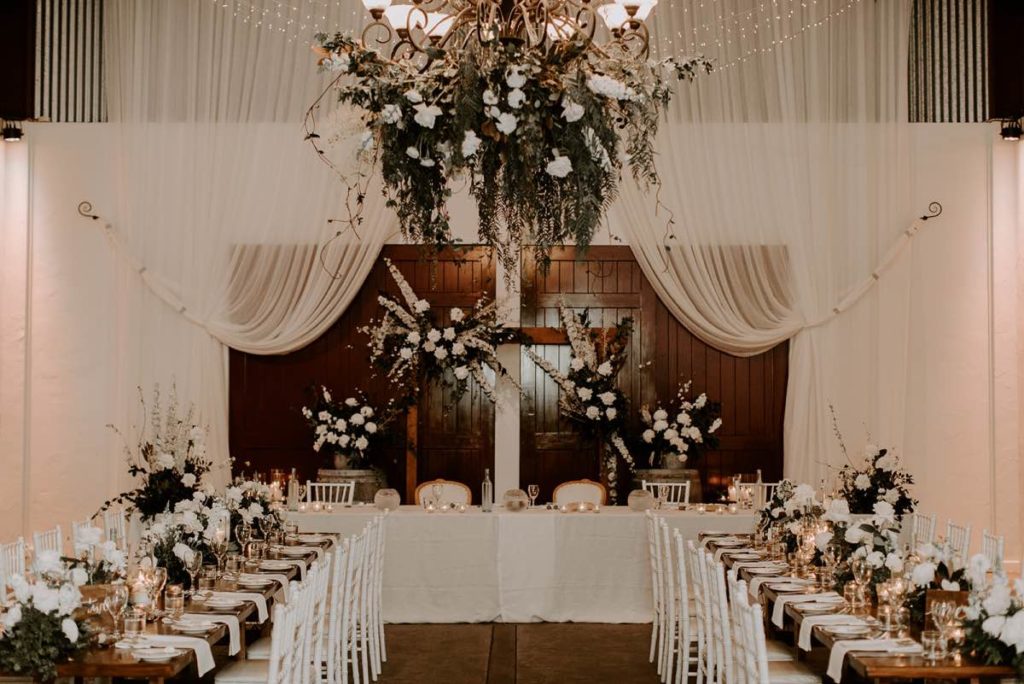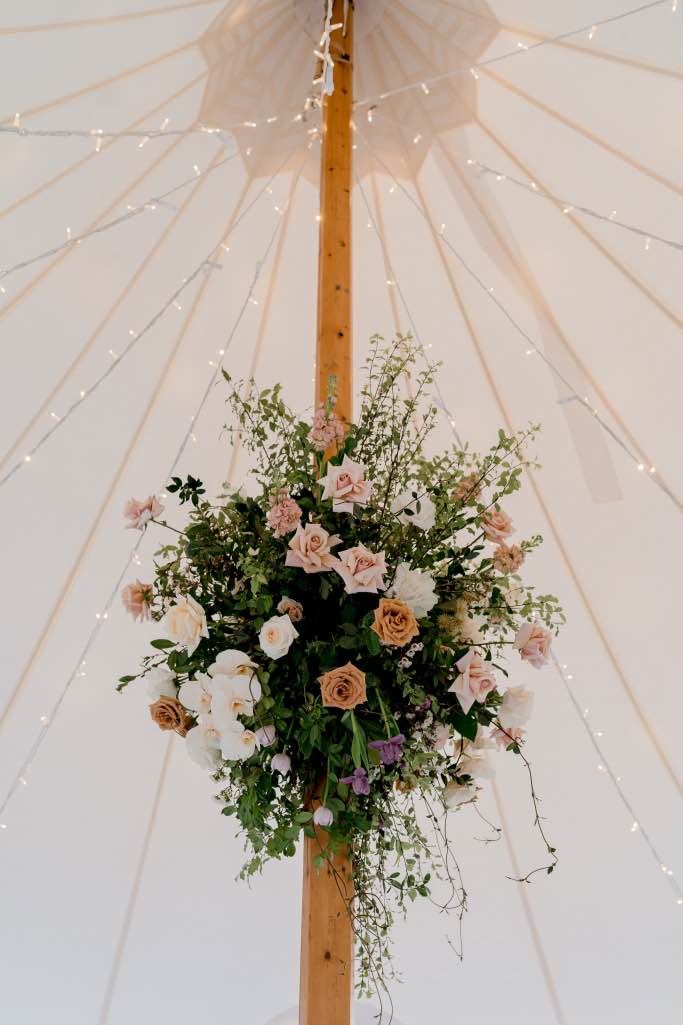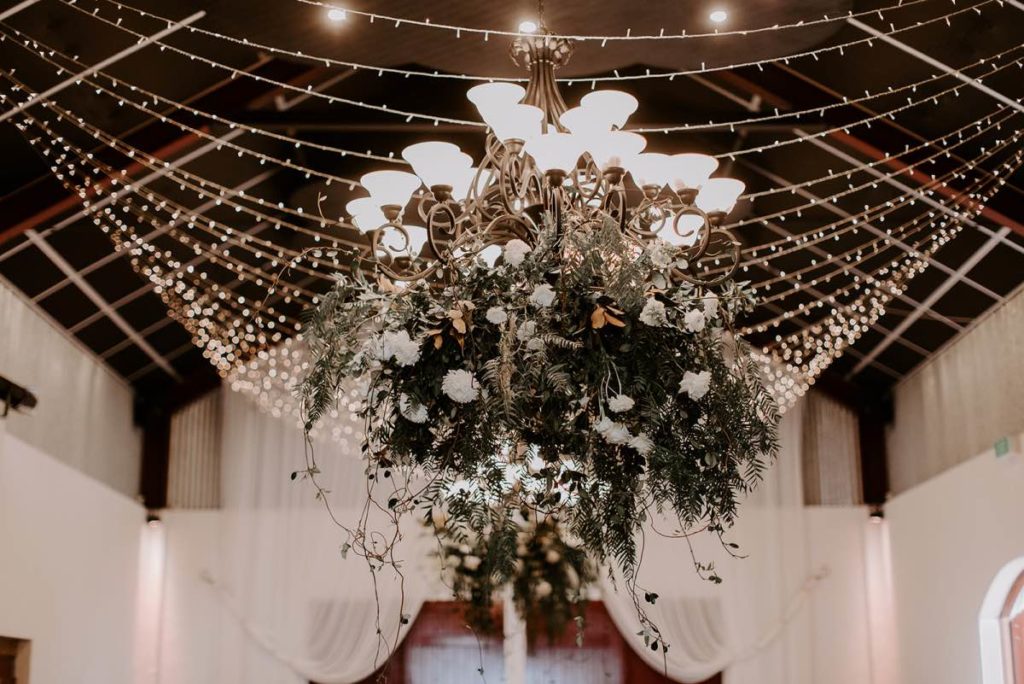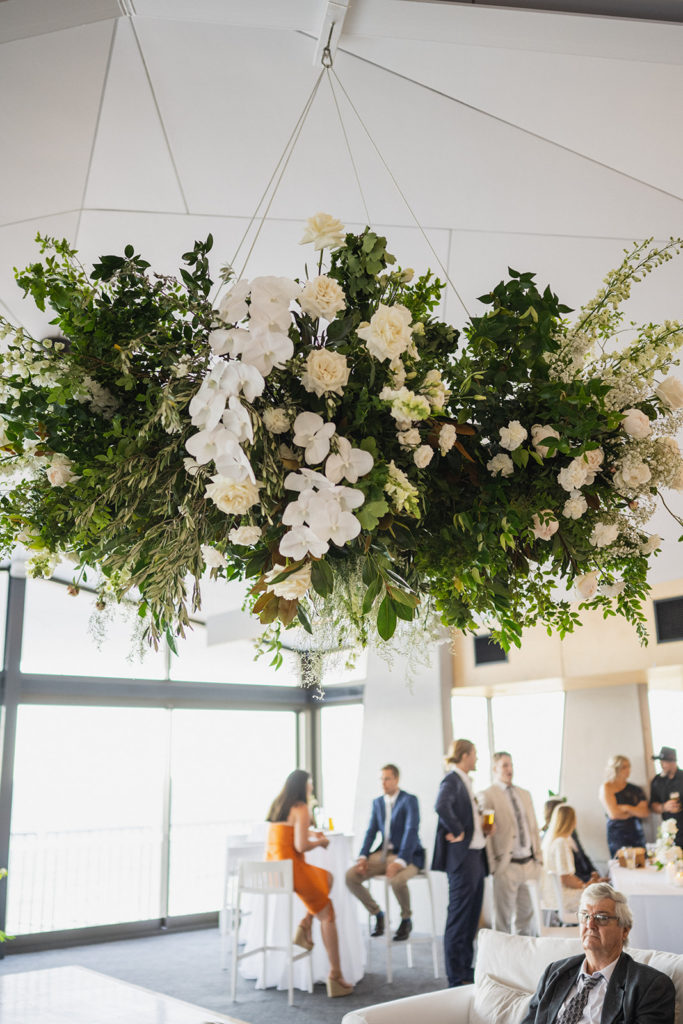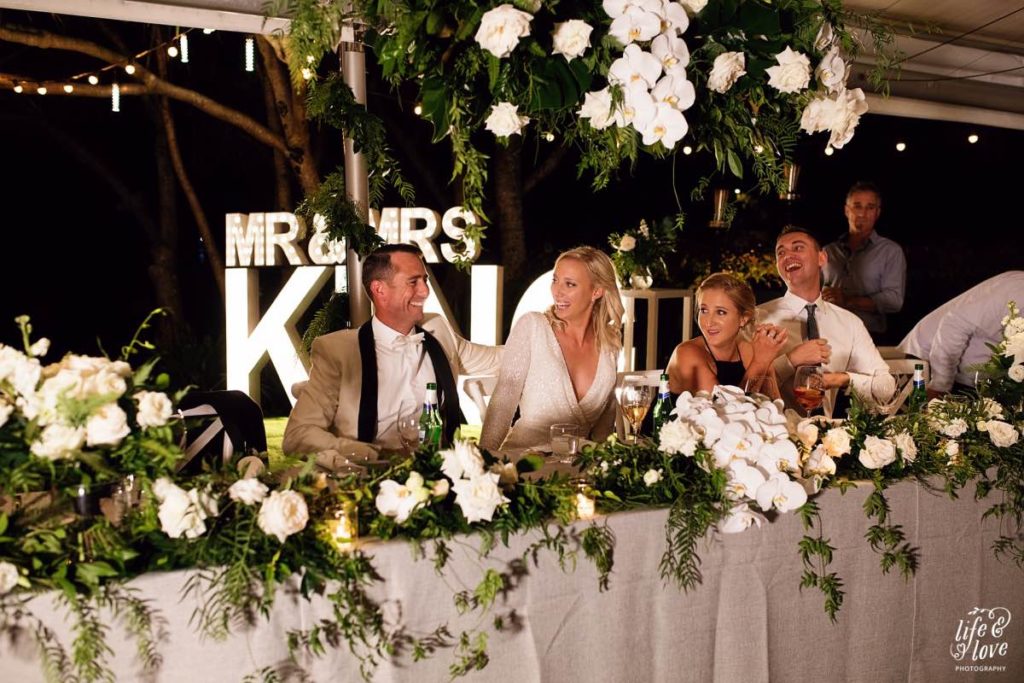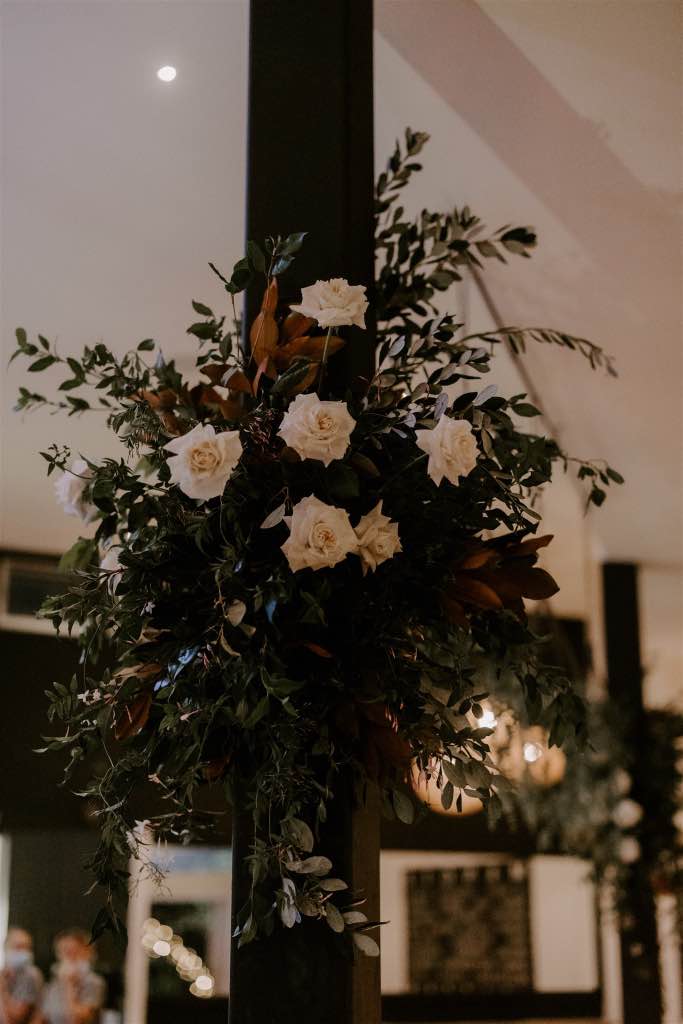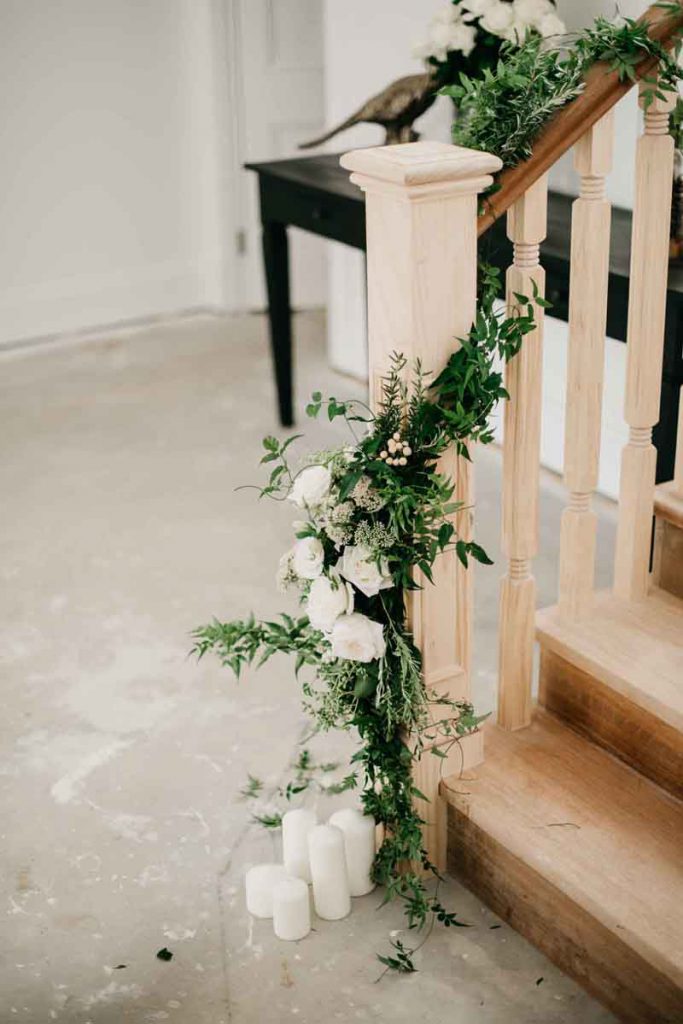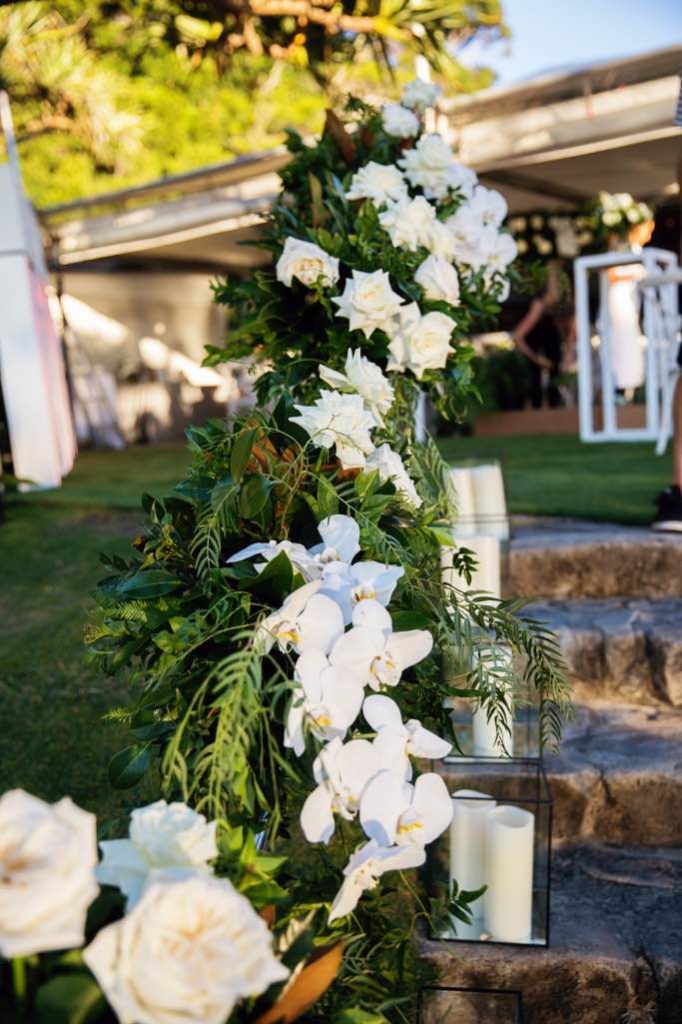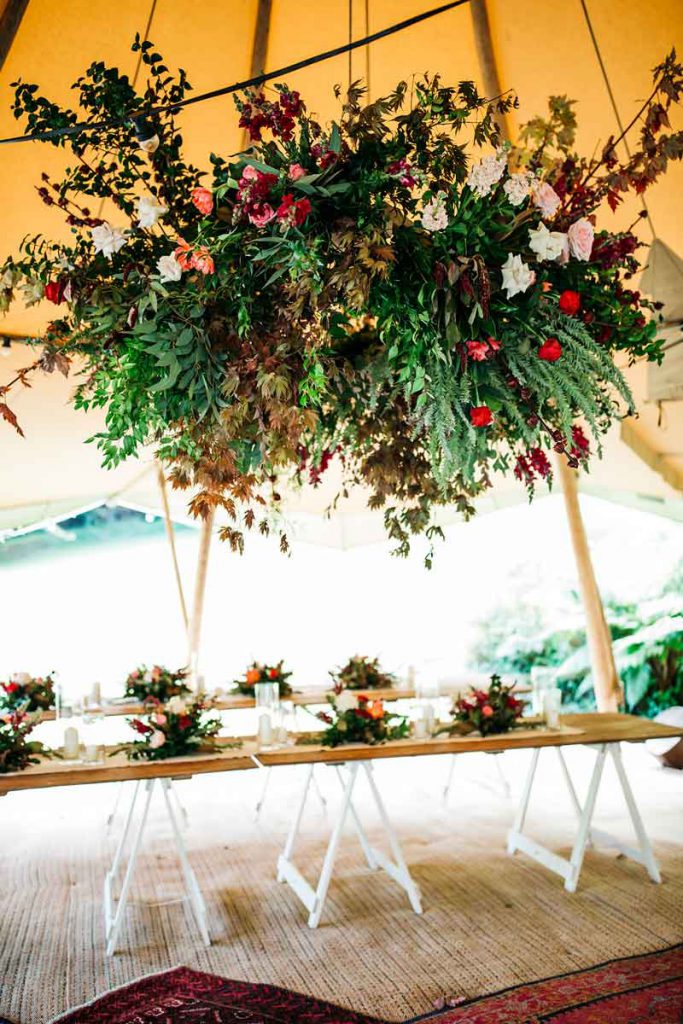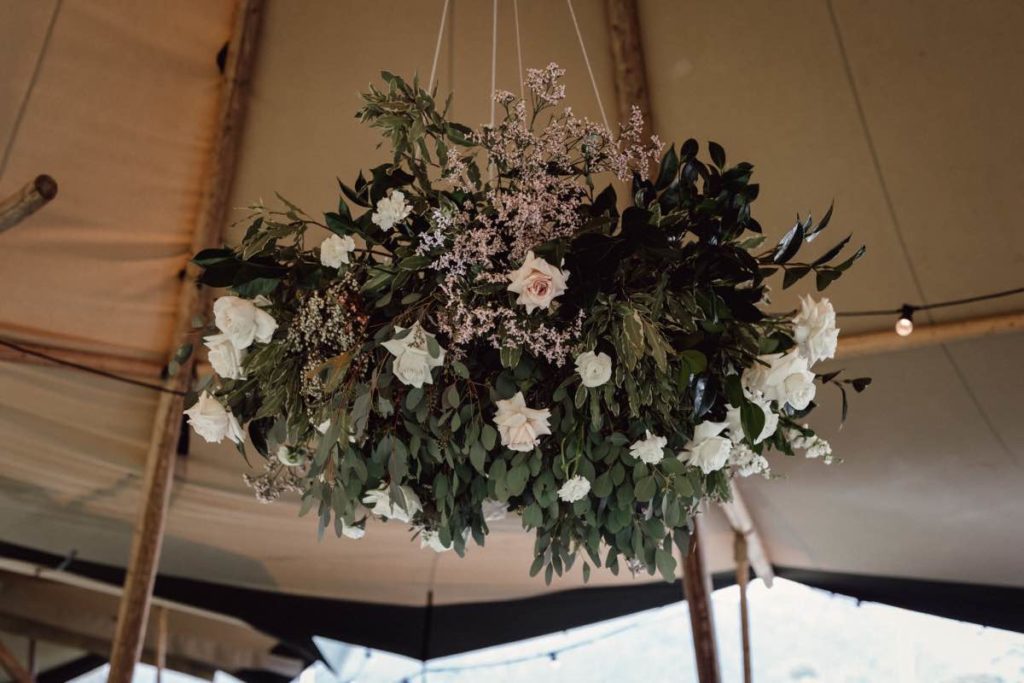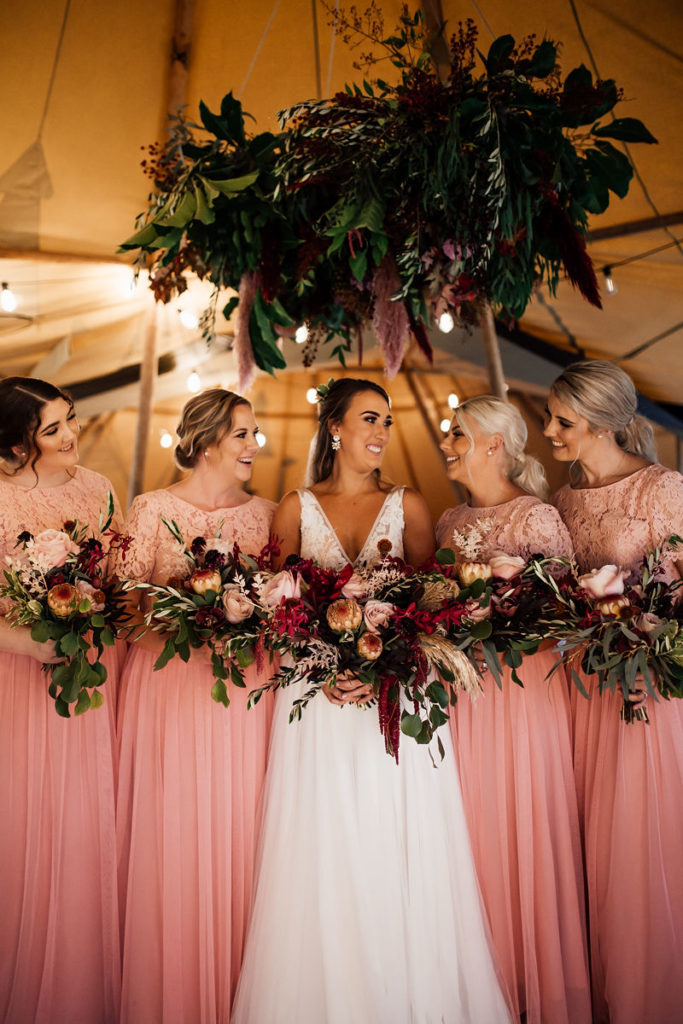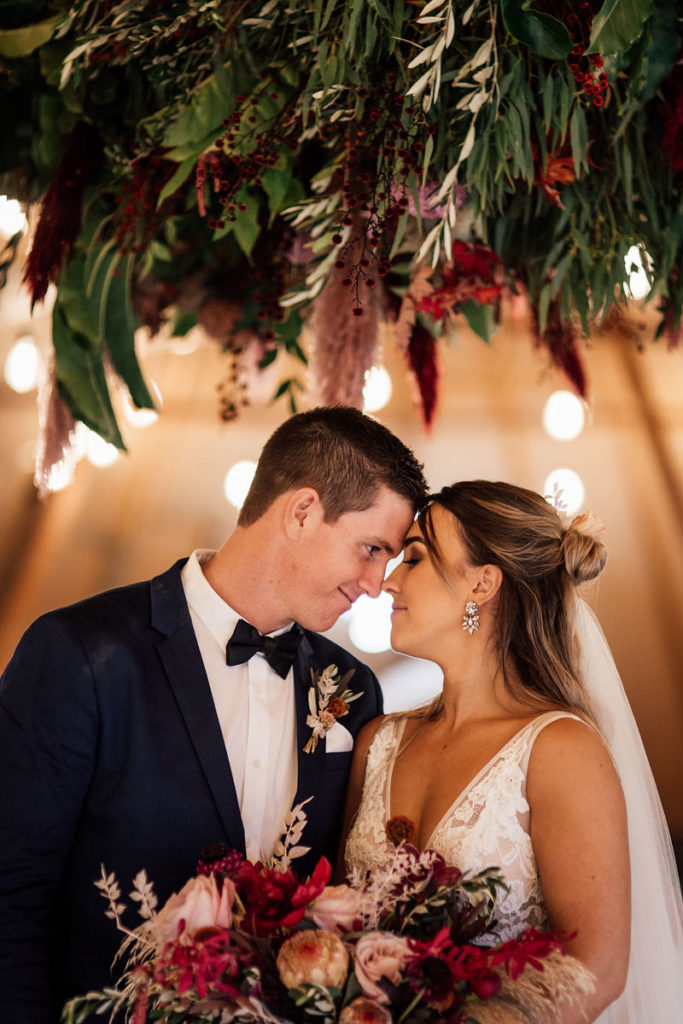 Most of our clients and couples – say we love what you do…this is what I like, these are my colours. Go for it! That means we have some creative freedom to design something memorable for that wow moment at your wedding.