SKYE + JORDAN AT SPICERS CLOVELLY ESTATE
SPICERS CLOVELLY ESTATE, MONTVILLE
MAY 2019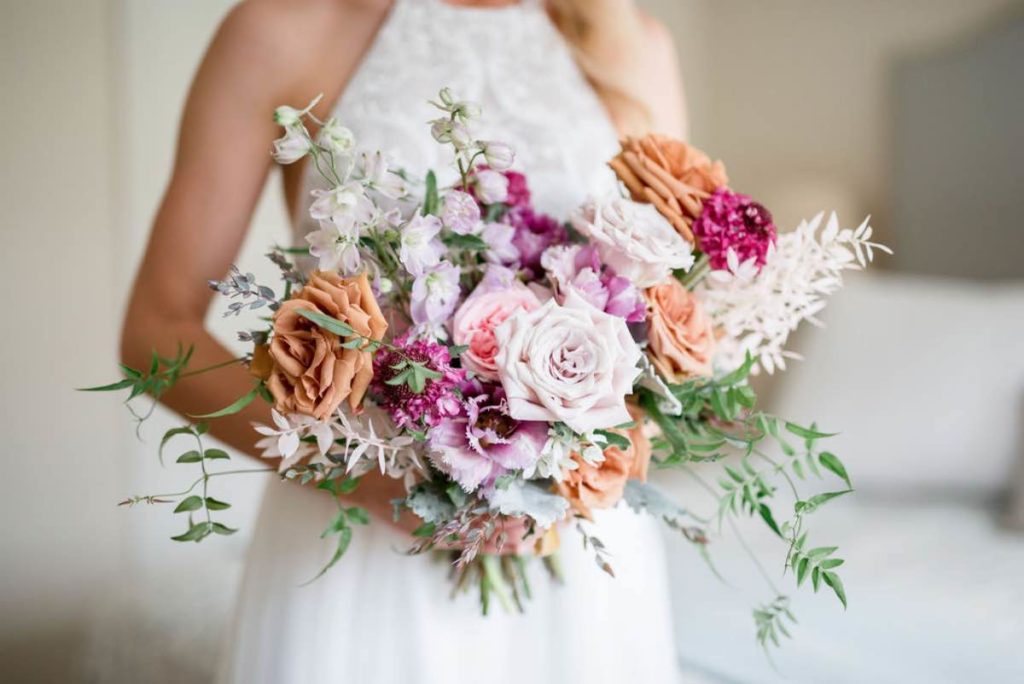 Skye and Jordan's colour palette for their May Sunshine Coast wedding was such a fun one and anything that we can make that includes Toffee roses is always amazing! The plum tones of the tulips and the pops of raspberry were perfect colours to compliment the bridesmaid's dresses and the Autumn leaves.
The sun was shining at Spicers Clovelly Estate, perfect for a hinterland wedding in the cooler months! Jen Oliphant took the most stunning sun-kissed images – we loved all of them and struggled to choose a few to show here! The photos really showcased the romantic and soft feel of the florals on the day and of course the stunning couple.
Skye and her ladies' bouquets were so soft and romantic with trailing jasmine and bleached ruscus. The bridal bouquets had exquisite toffee roses, soft blush and pink garden roses, lilac delphinium, muddy plum tulips, raspberry scabiosa. dainty white tweedia with pink-edged eucalyptus foliage, jasmine and dusty miller leaves. Bouquets were not too large in size to suit the bride and to show off her classic Wendy Makin gown.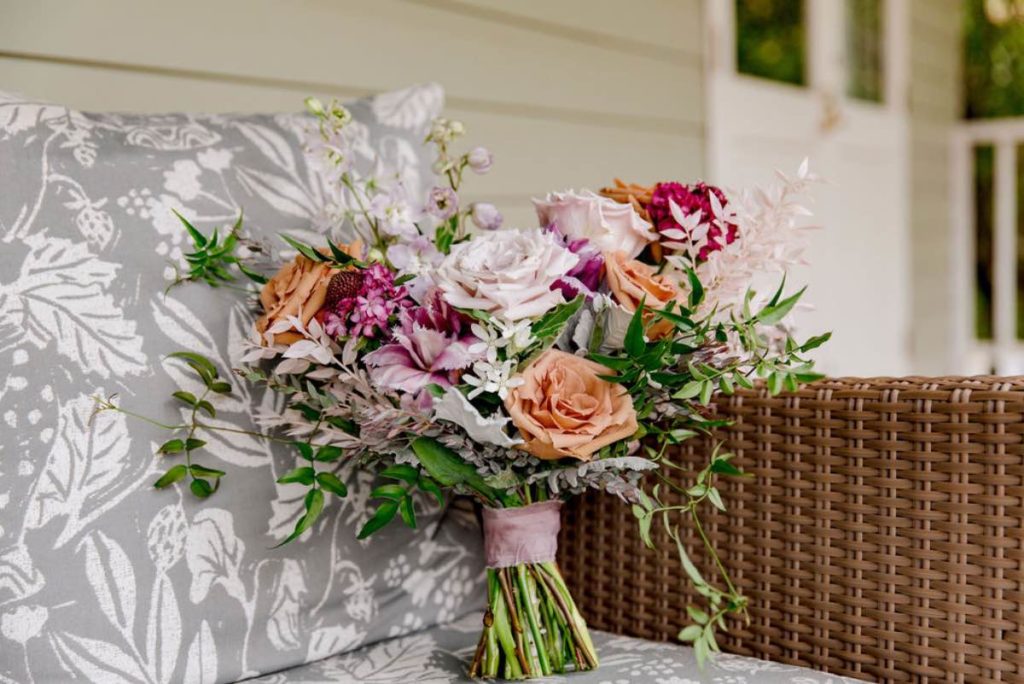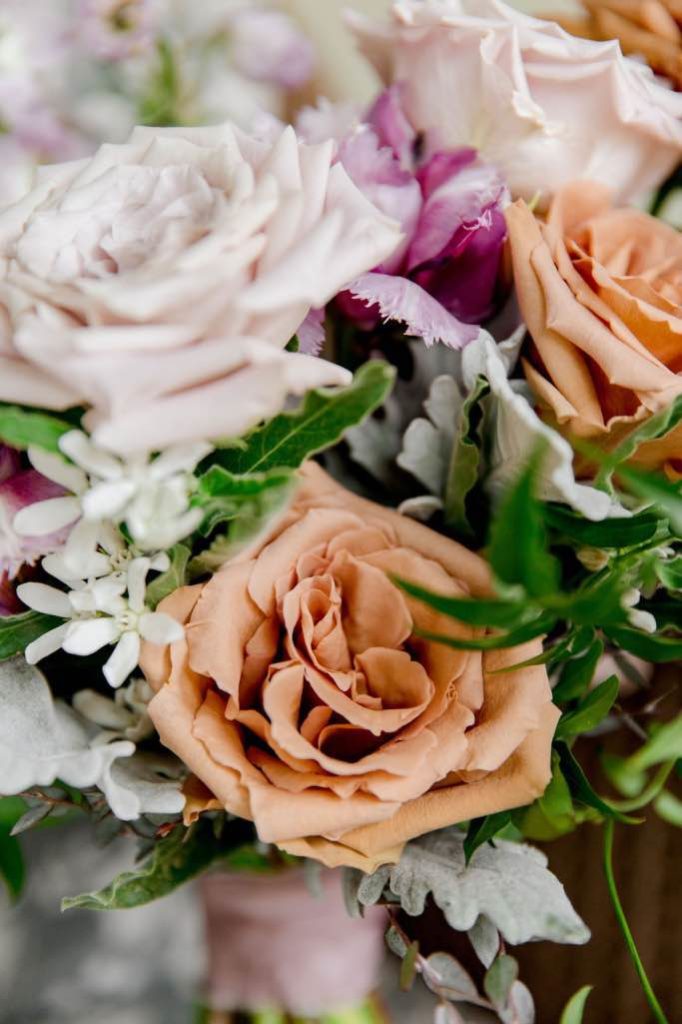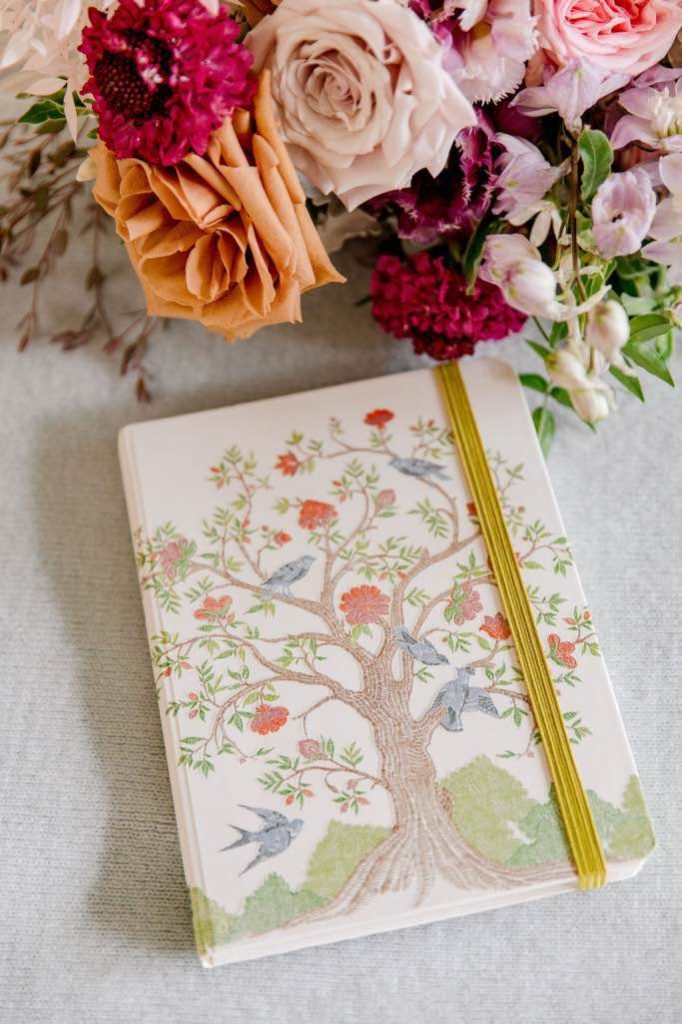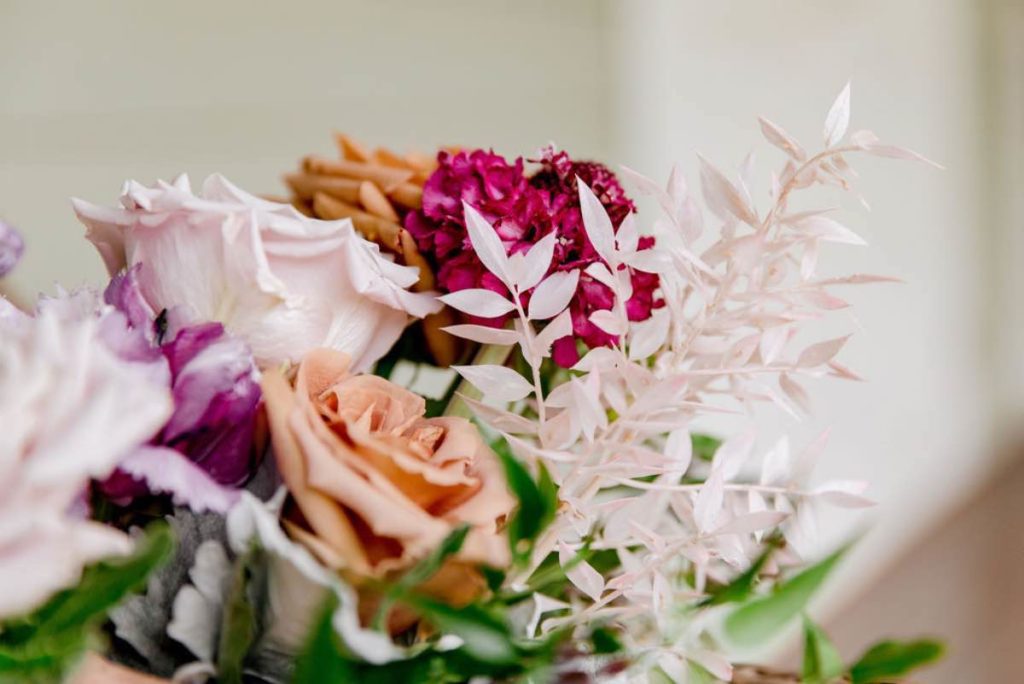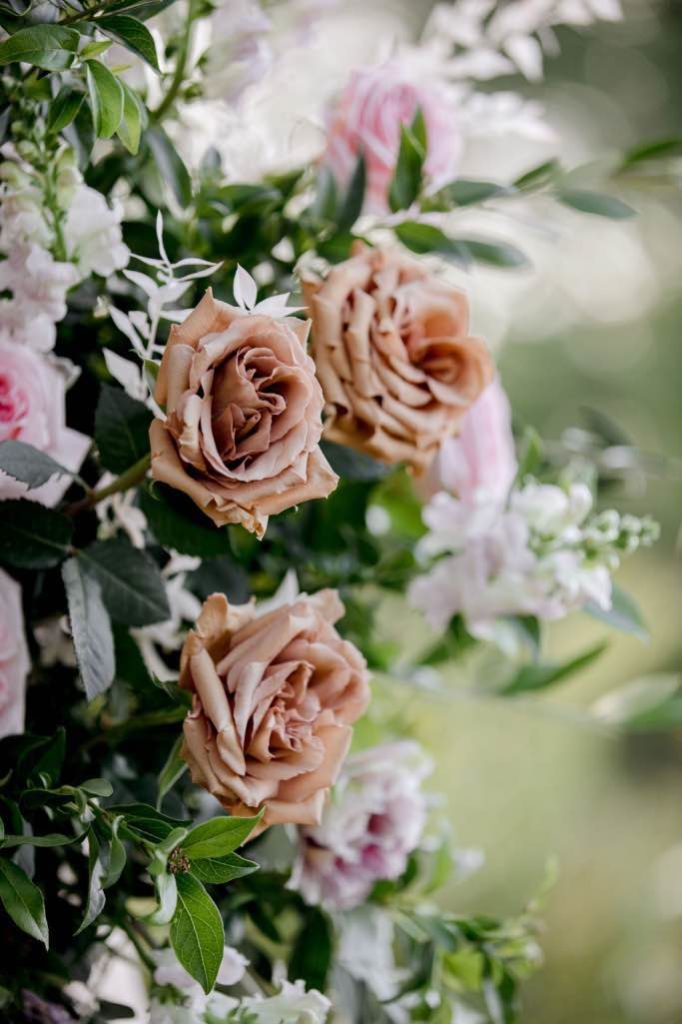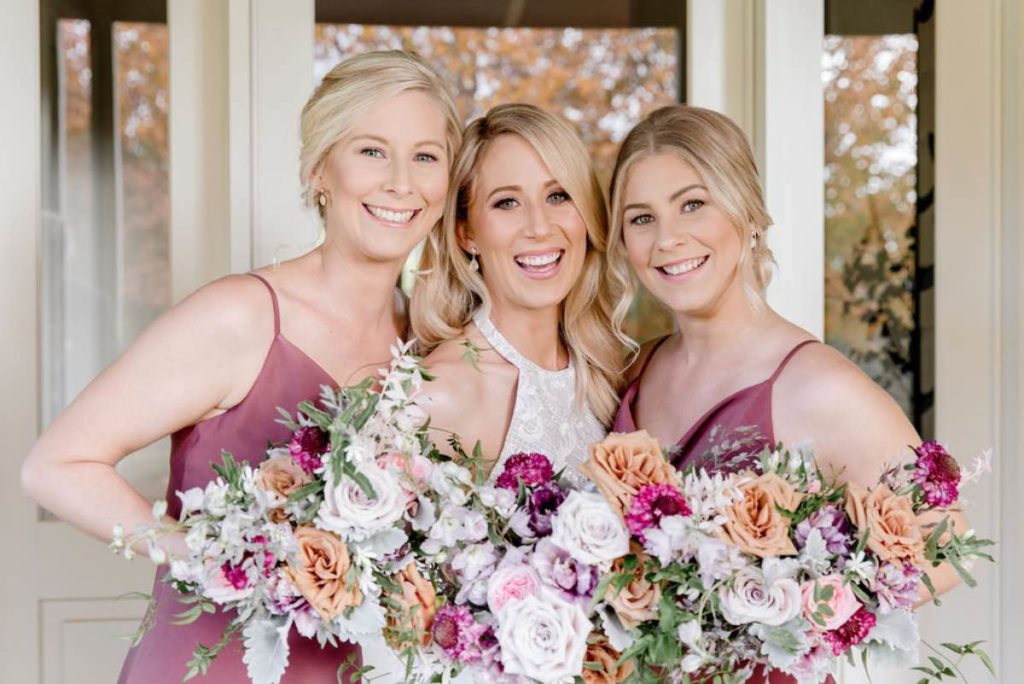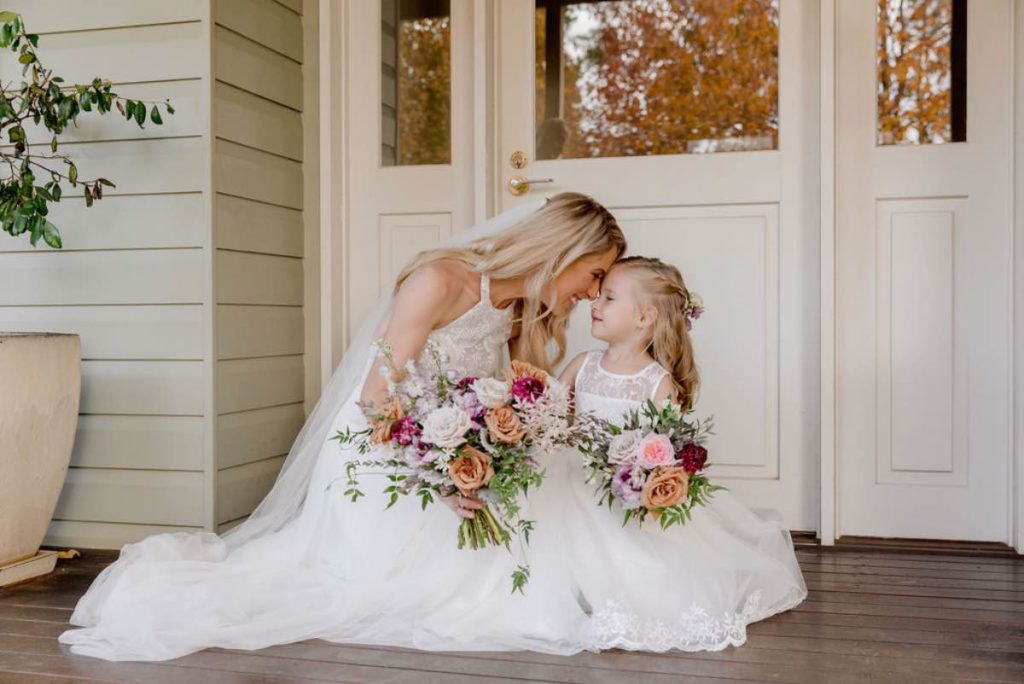 Although the weather threatened to cause a scene, the ceremony space on the lawns at Spicers Clovelly, Montville went ahead and was bathed in sunlight for the ceremony.
We created a romantic arbour with our blush and white draping on our tea-tree arbour, a starburst corner cluster of florals with trailing jasmine and olive foliages, complimenting florals and those toffee roses!
Skye and Jordan honoured many of their guests with buttonholes and wrist corsages. It was a lovely and personal touch to the day.
The reception followed the ceremony on the library deck.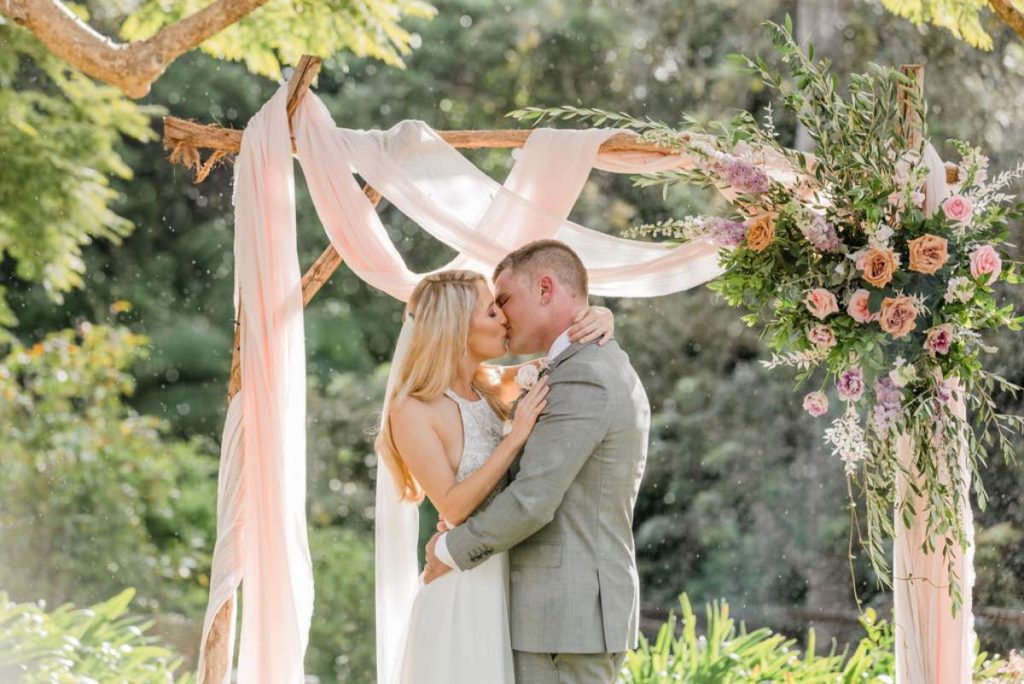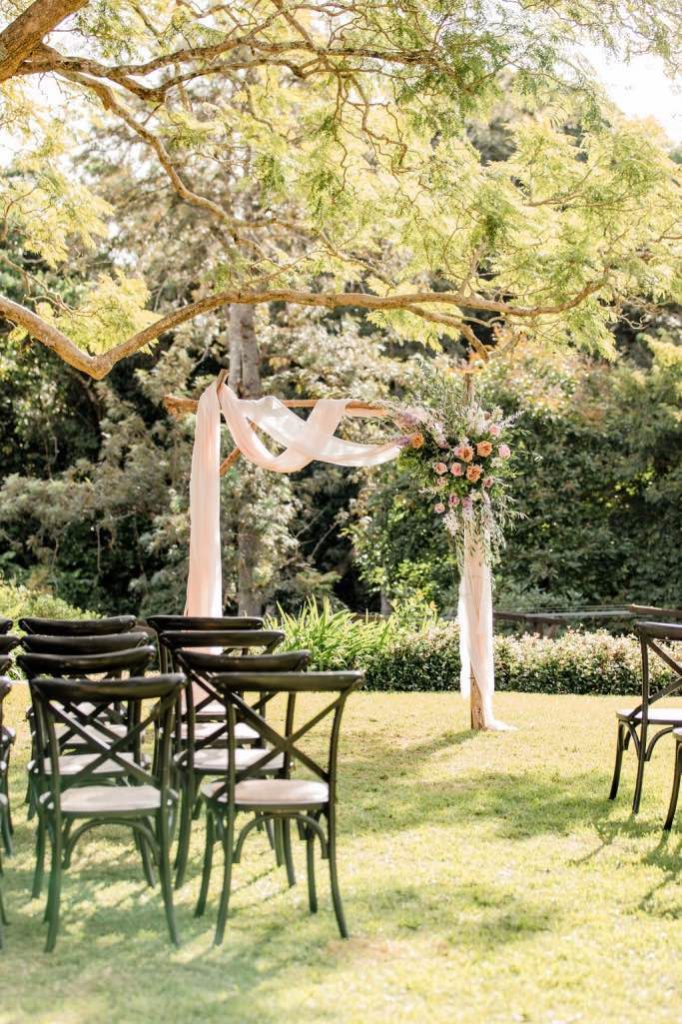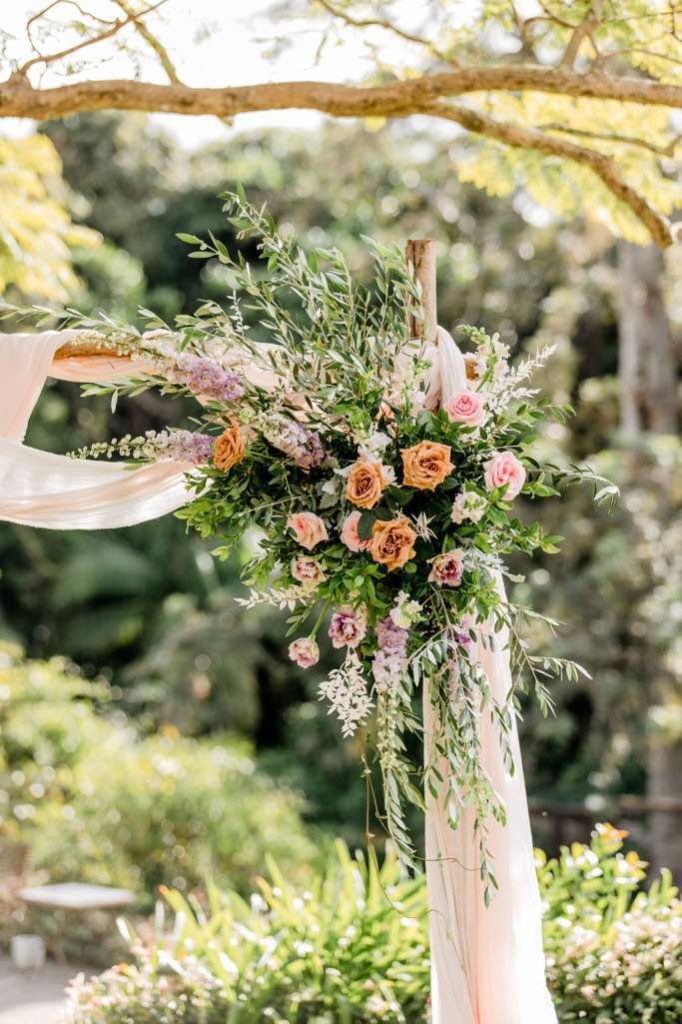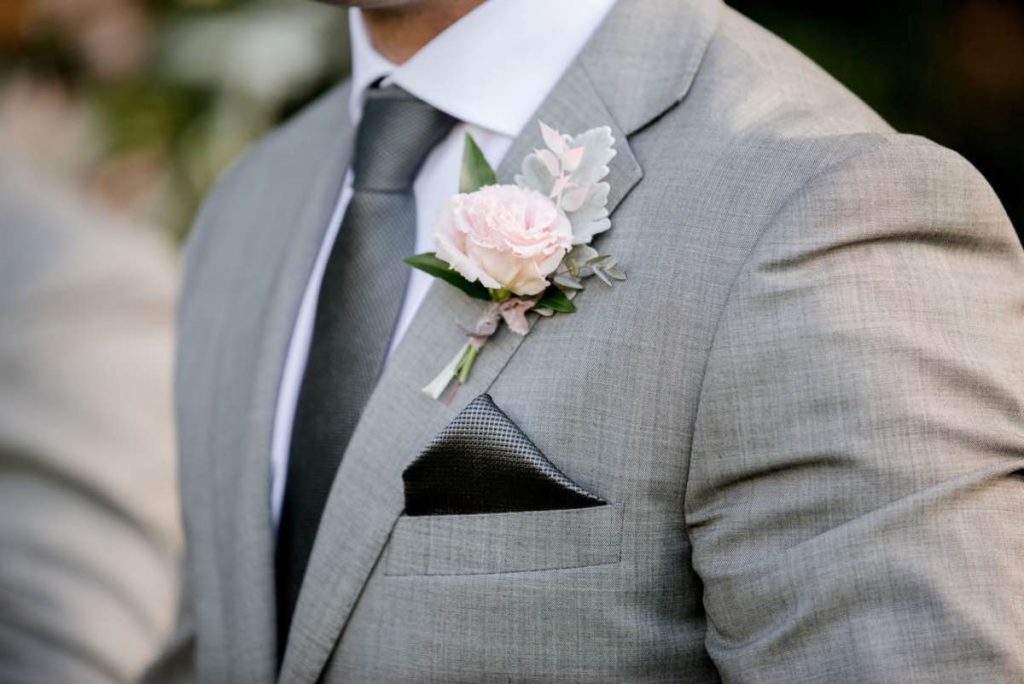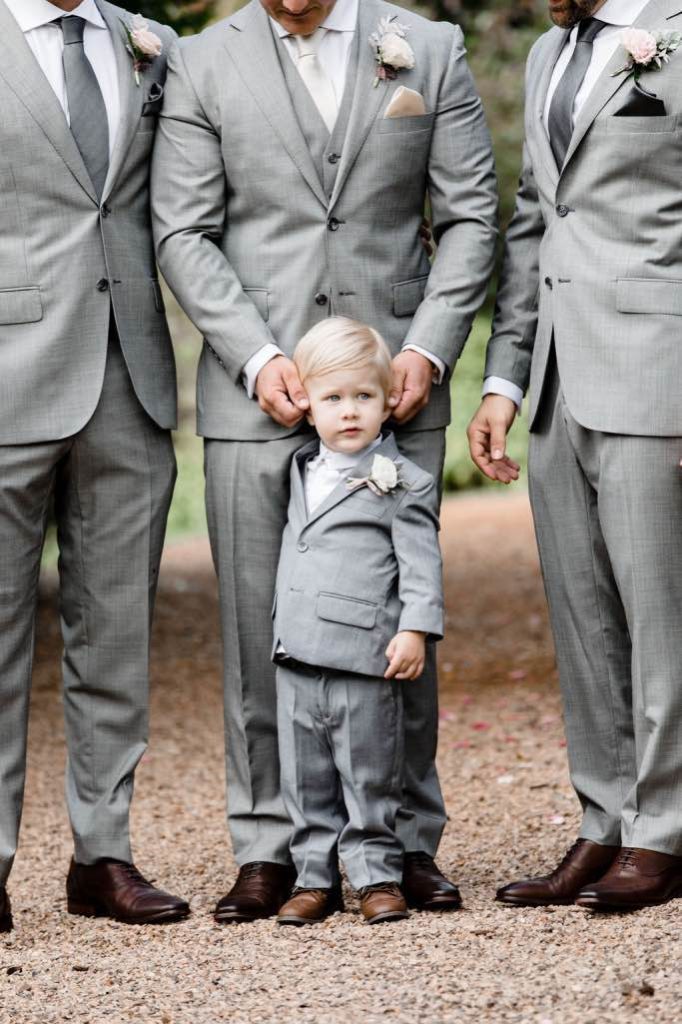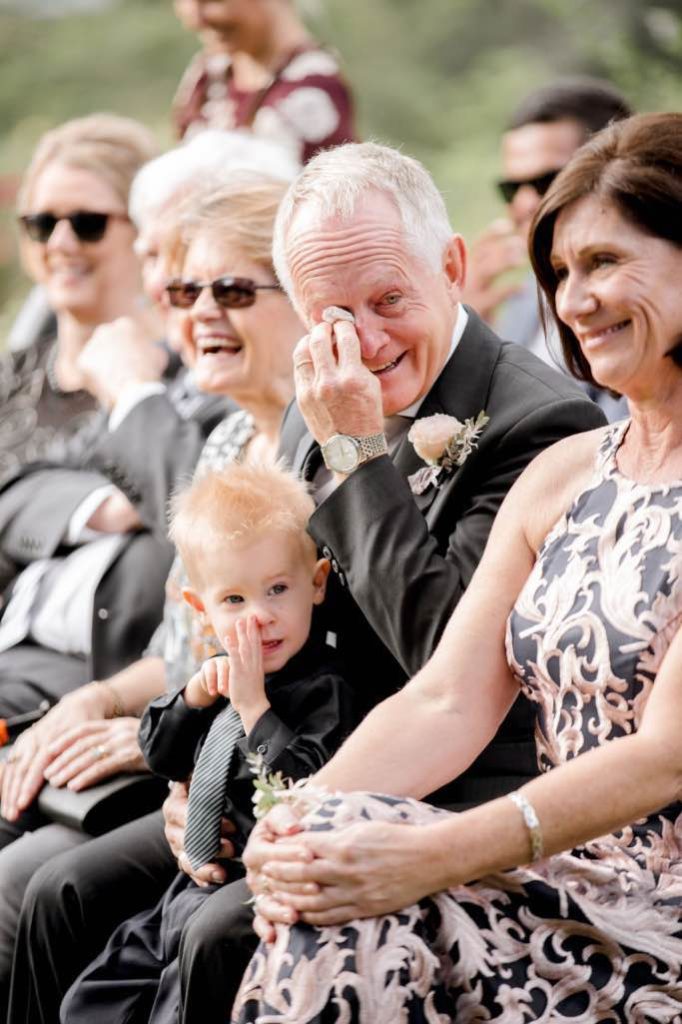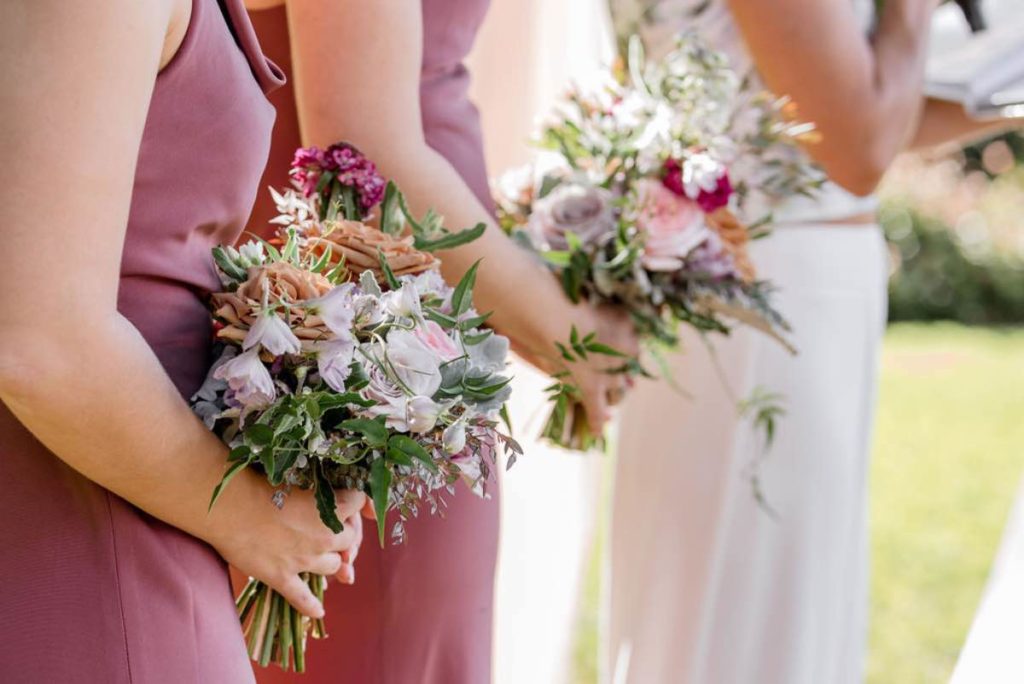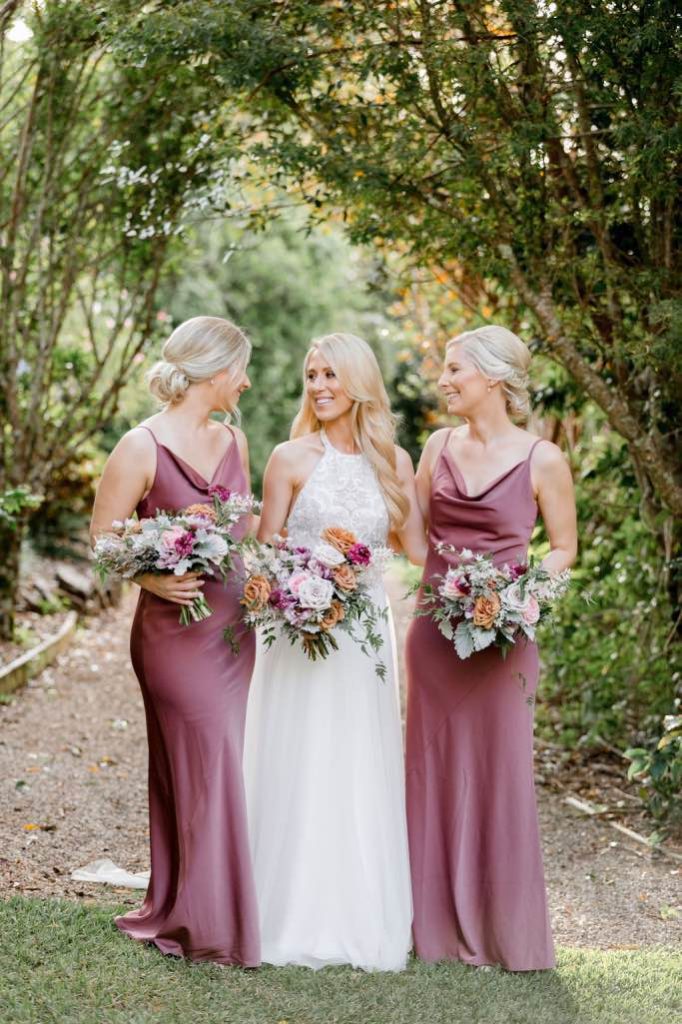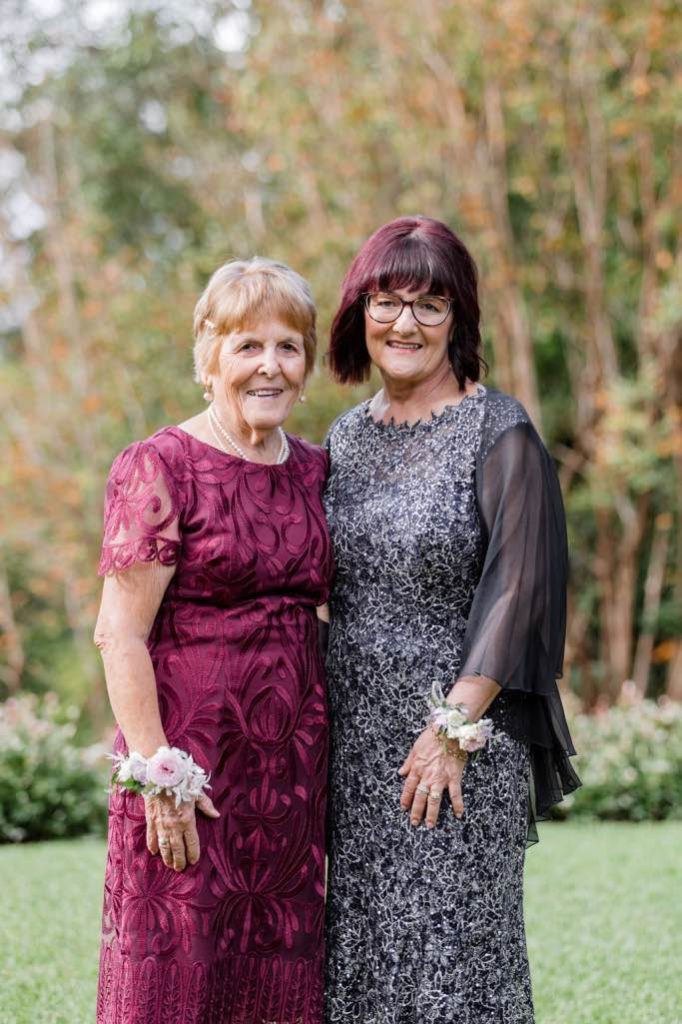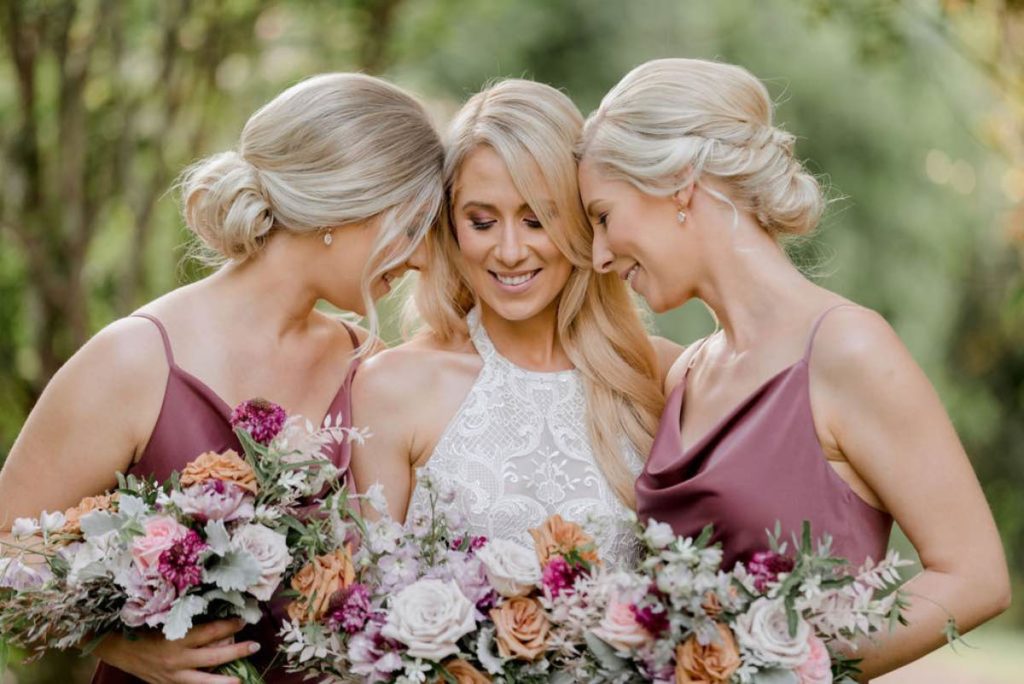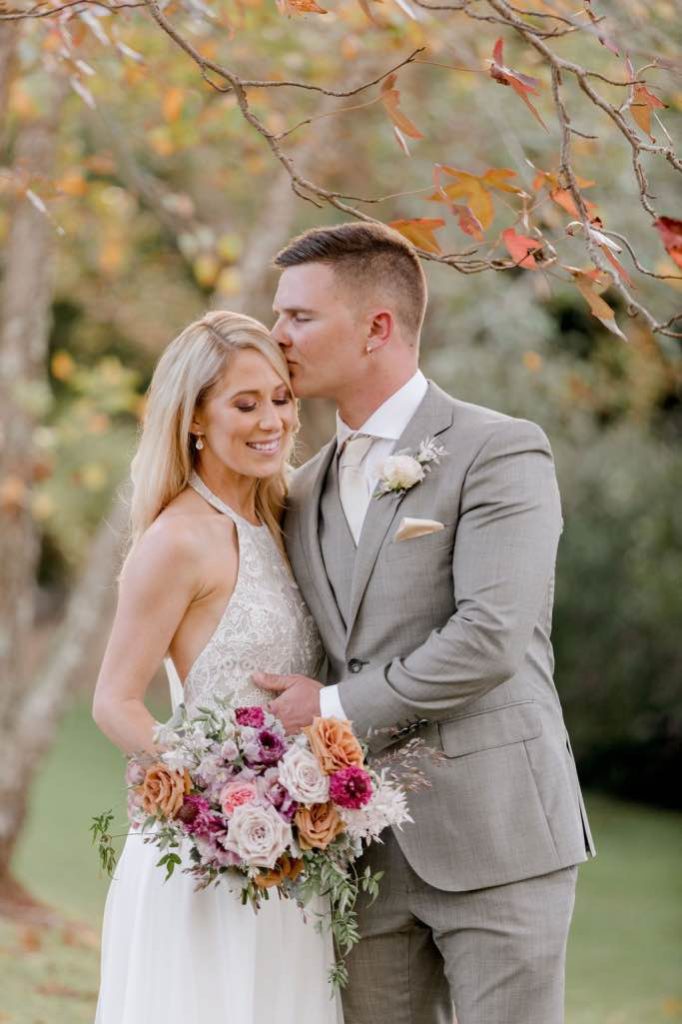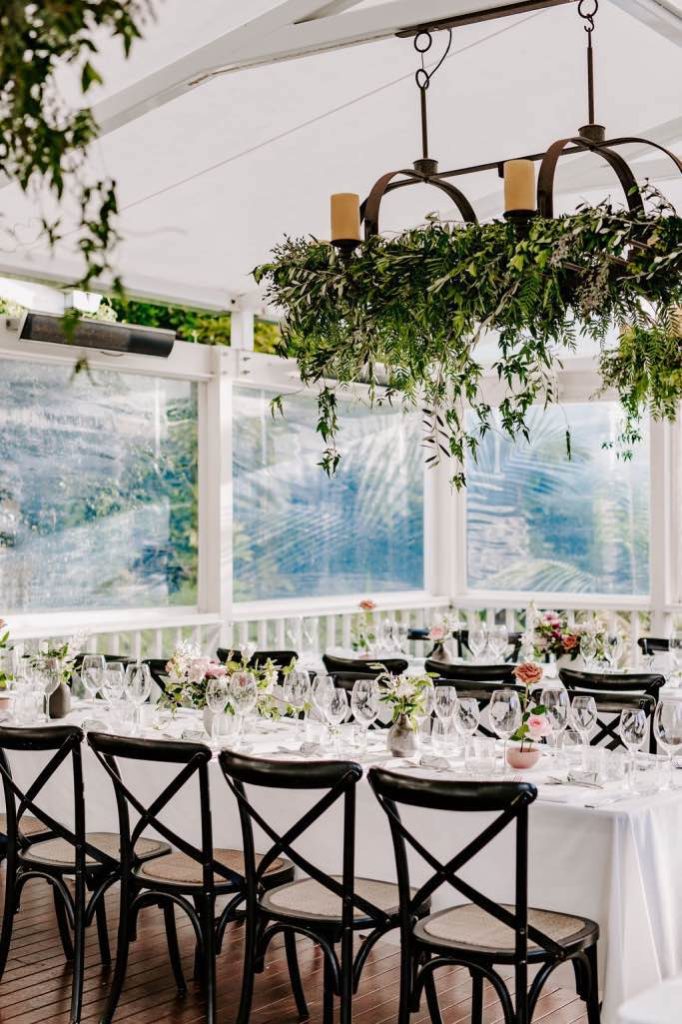 The light fittings were dressed in foliage garlands of soft draping foliages which really brings the gardens inside creating a warm and inviting space.
The tables were then adorned with mixtures of stone vessels with long trailing arrangements and posies of sweet florals and sweet ikebana-style arrangements. This gives the tables a full floral look but leaves space for tableware and is also helpful on the budget 😉
Then we added the final touch…lots of candles! The warm feeling that you get with lots of candlelight in the evening, is the finishing touch.
Cheers!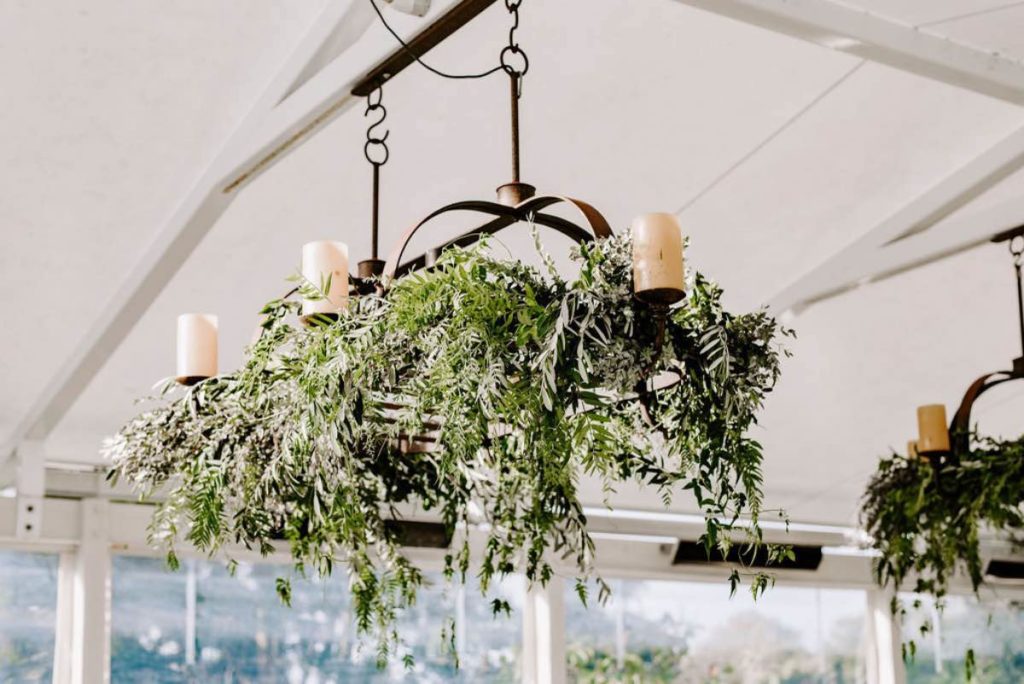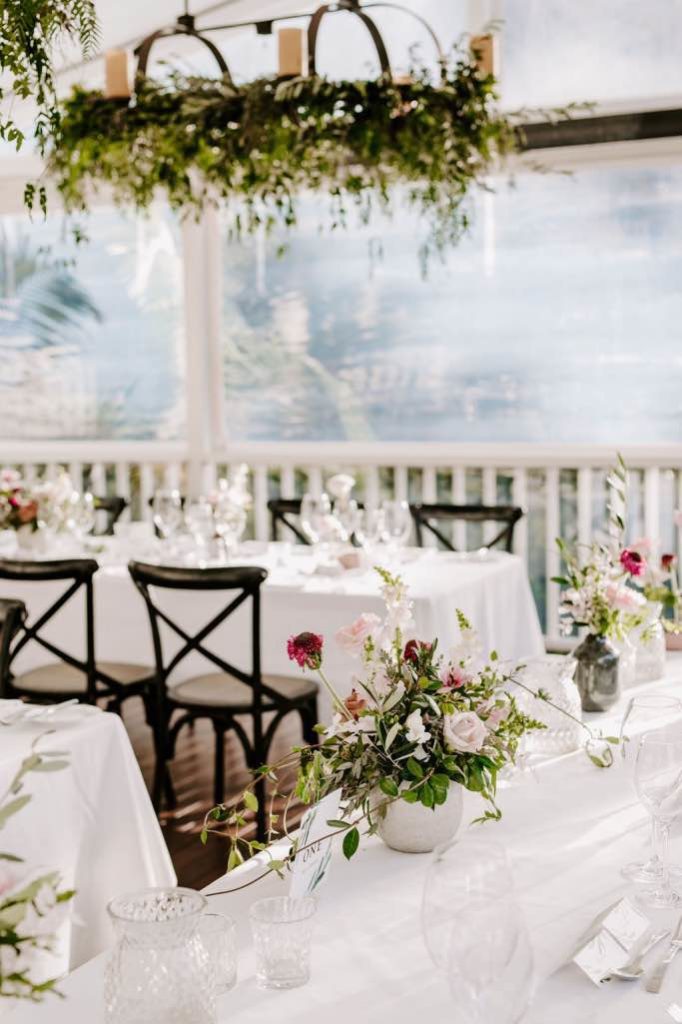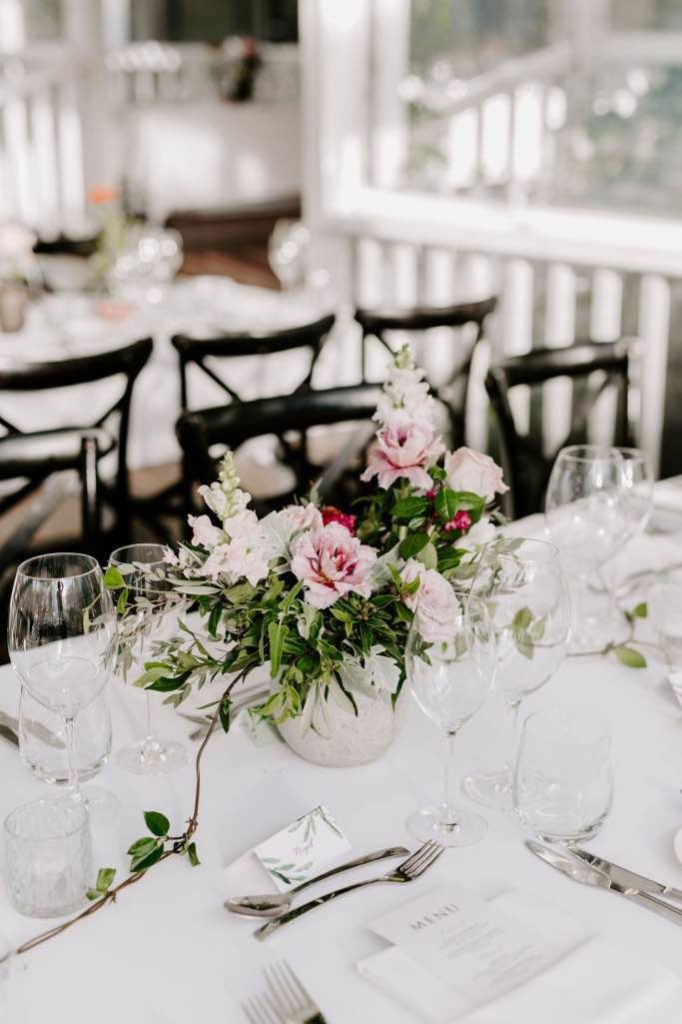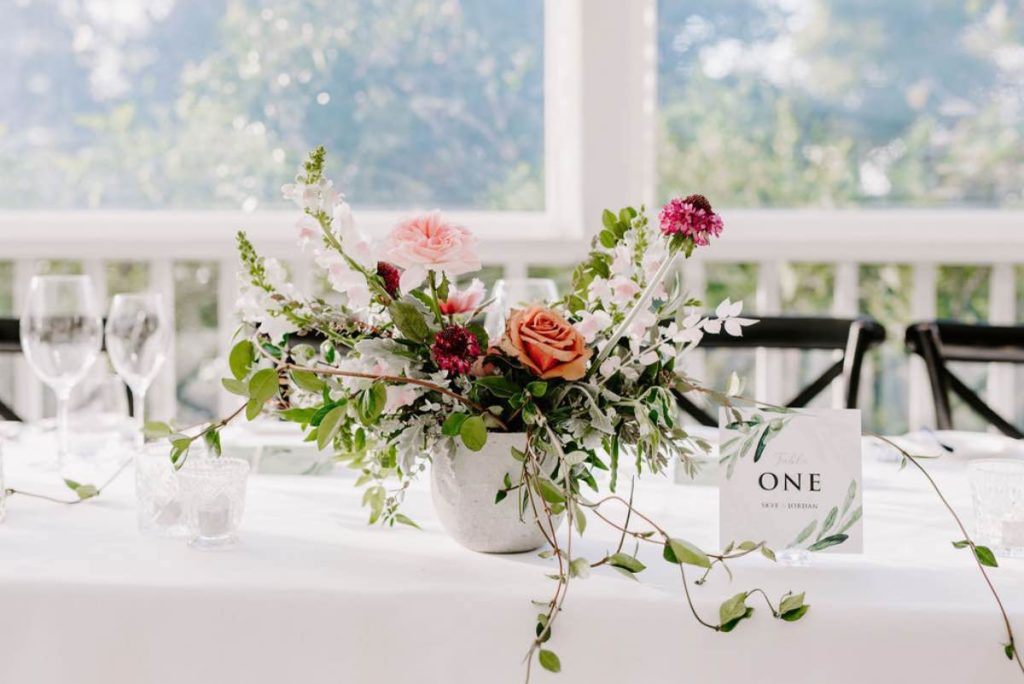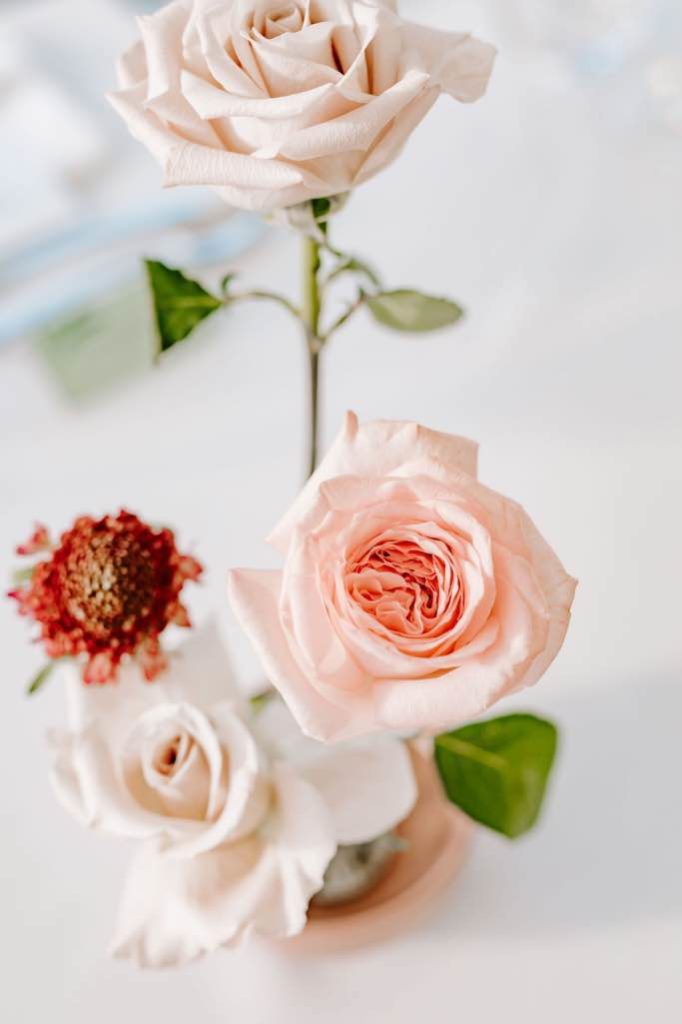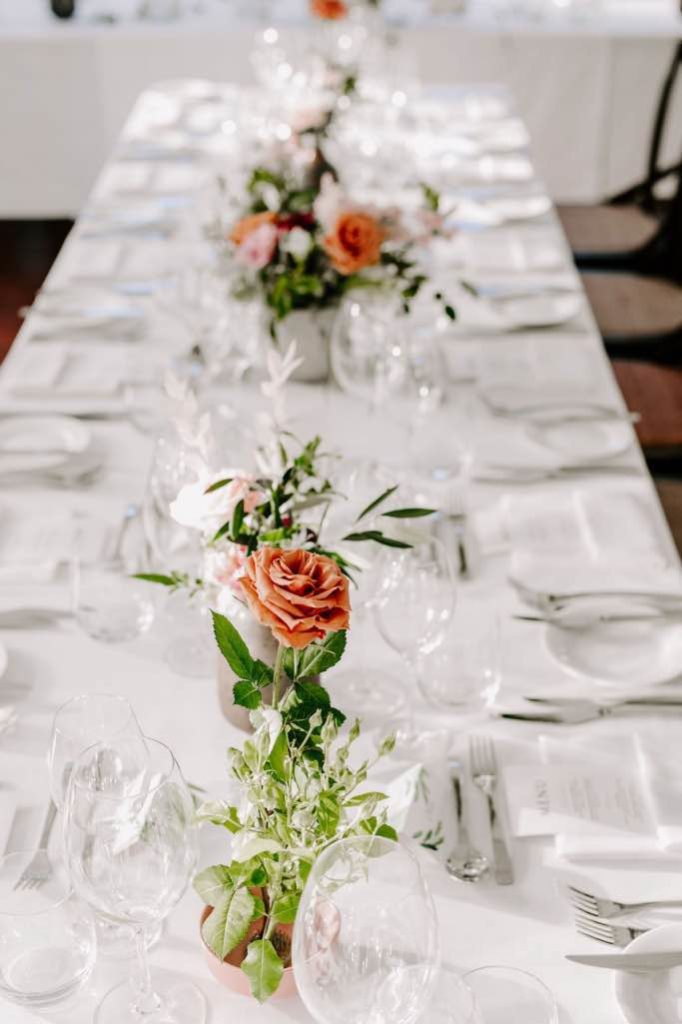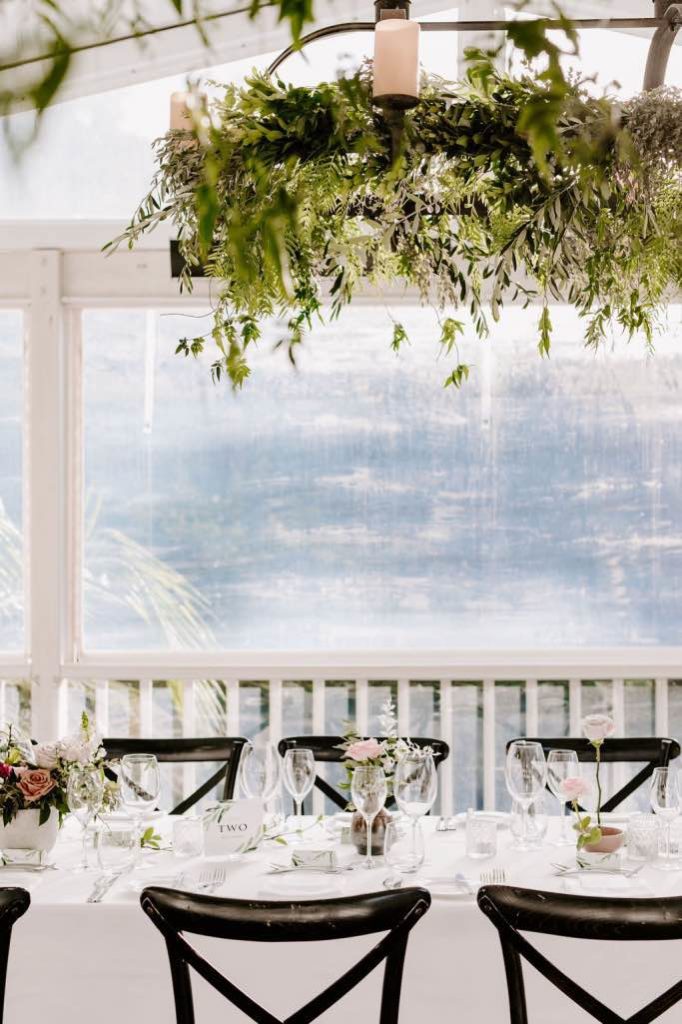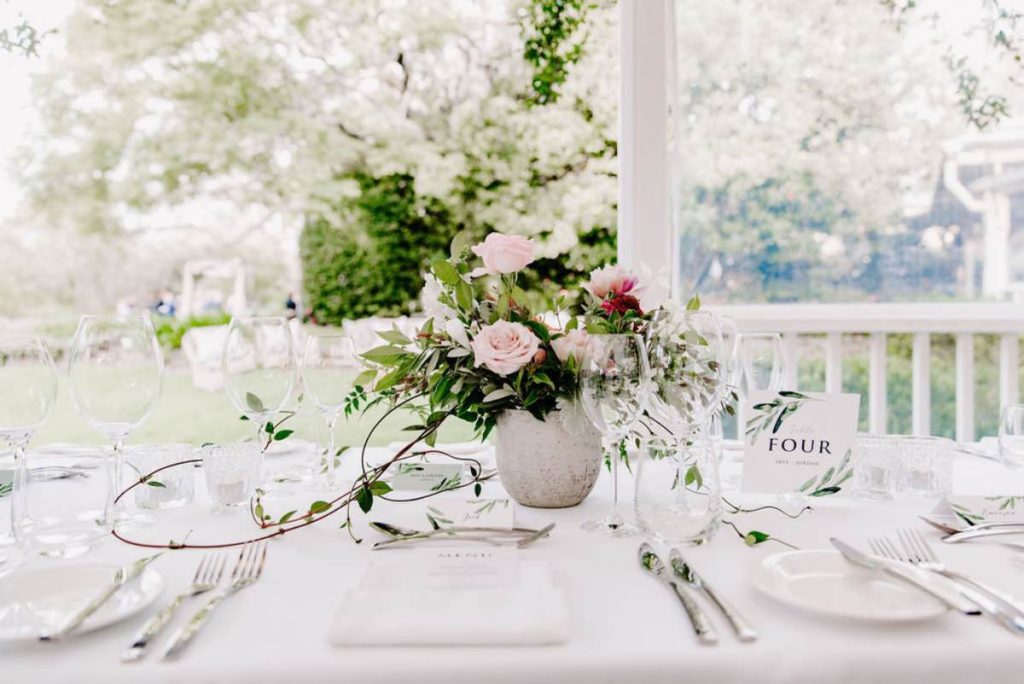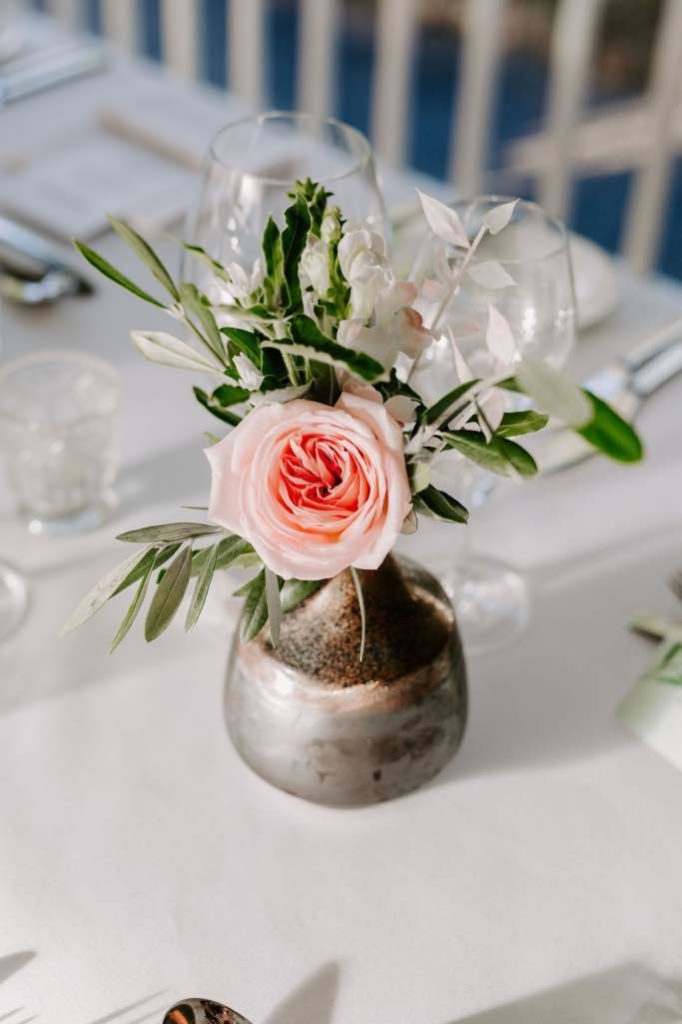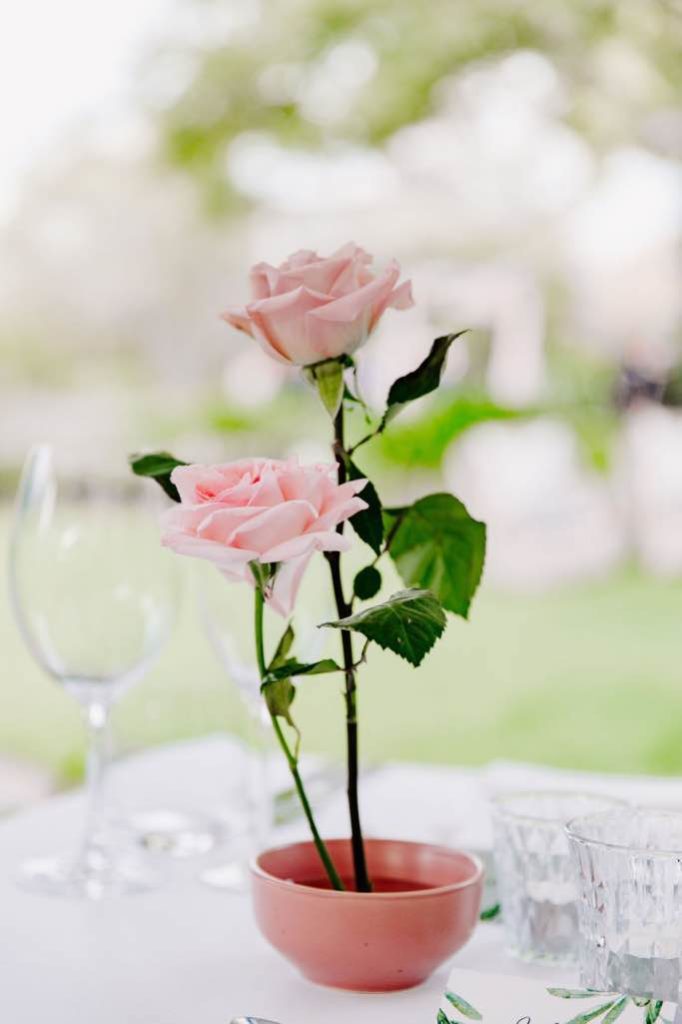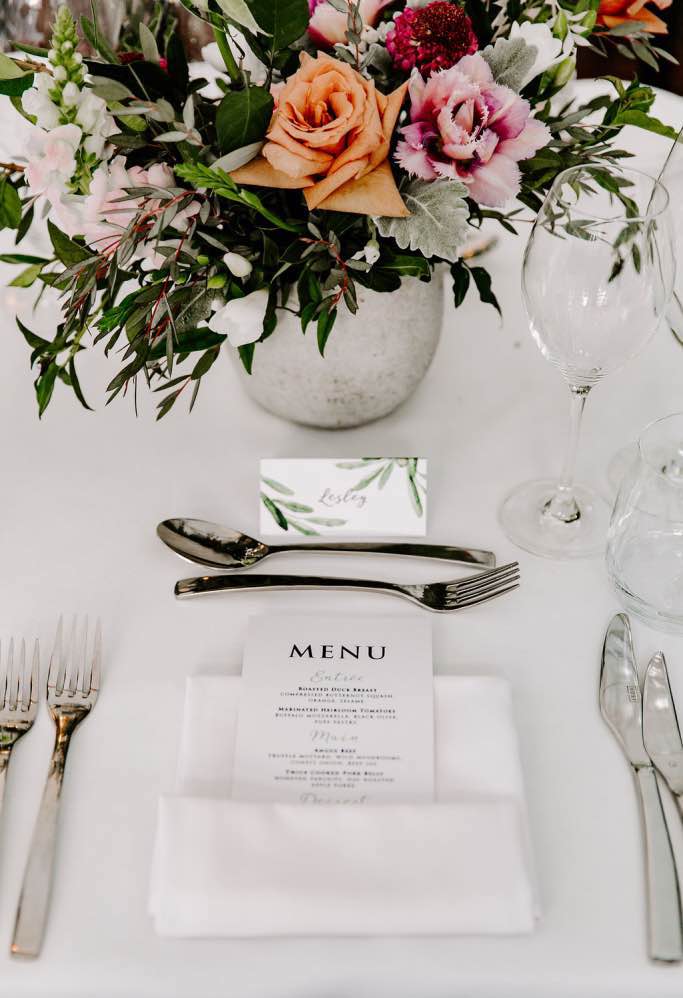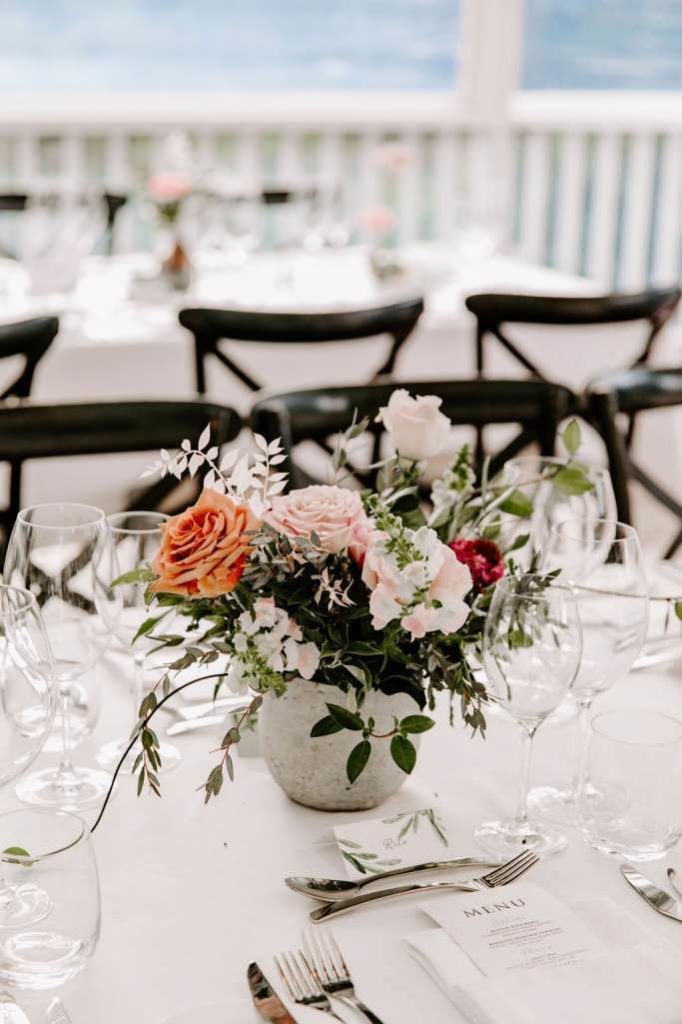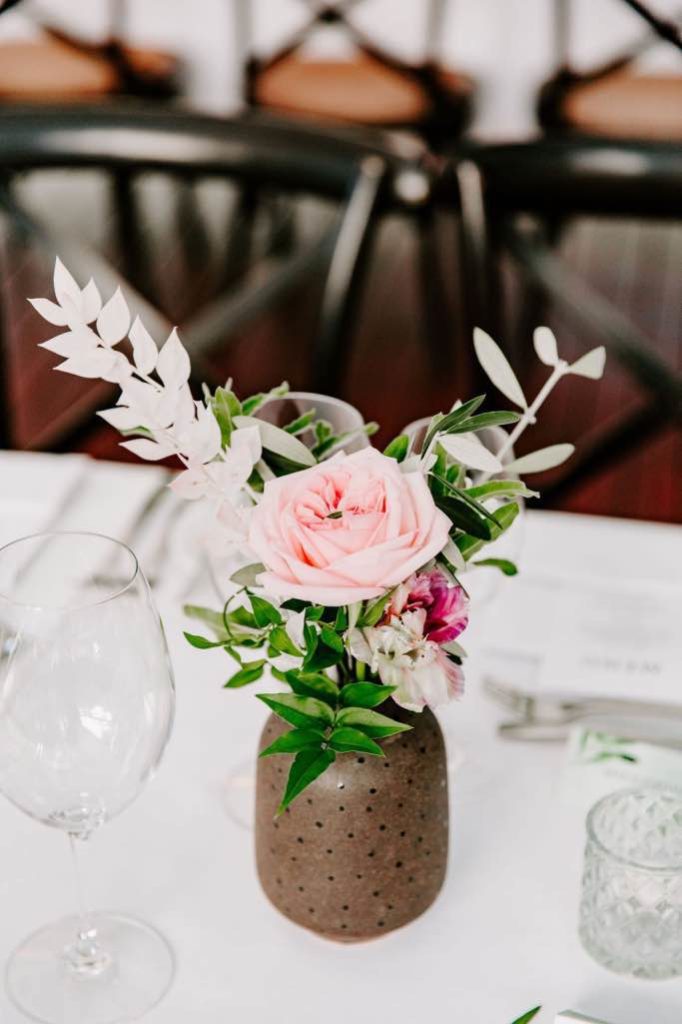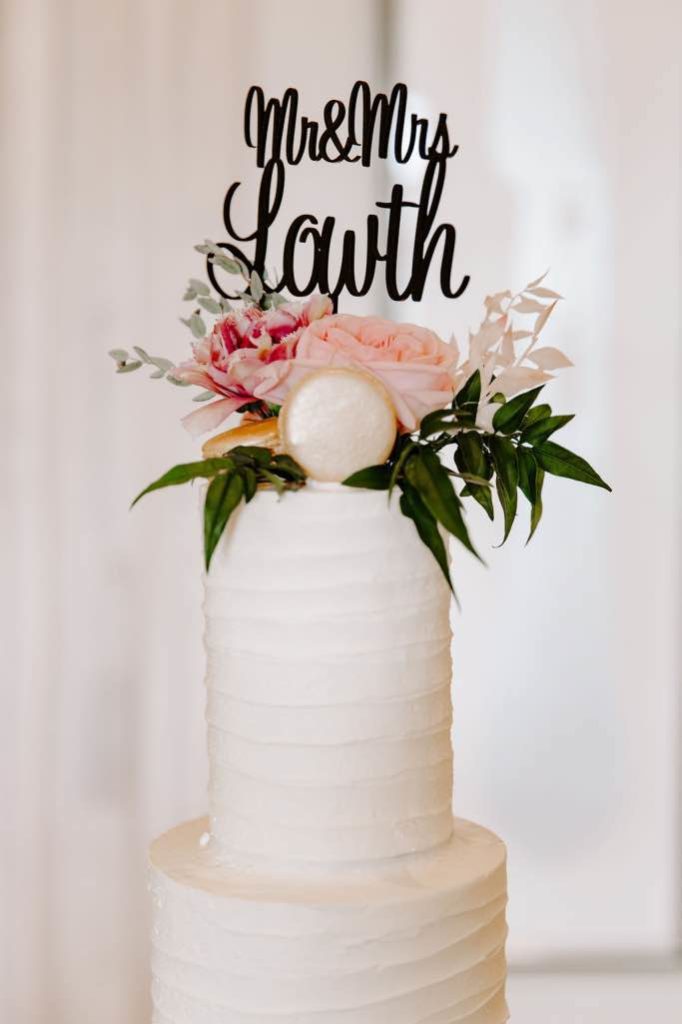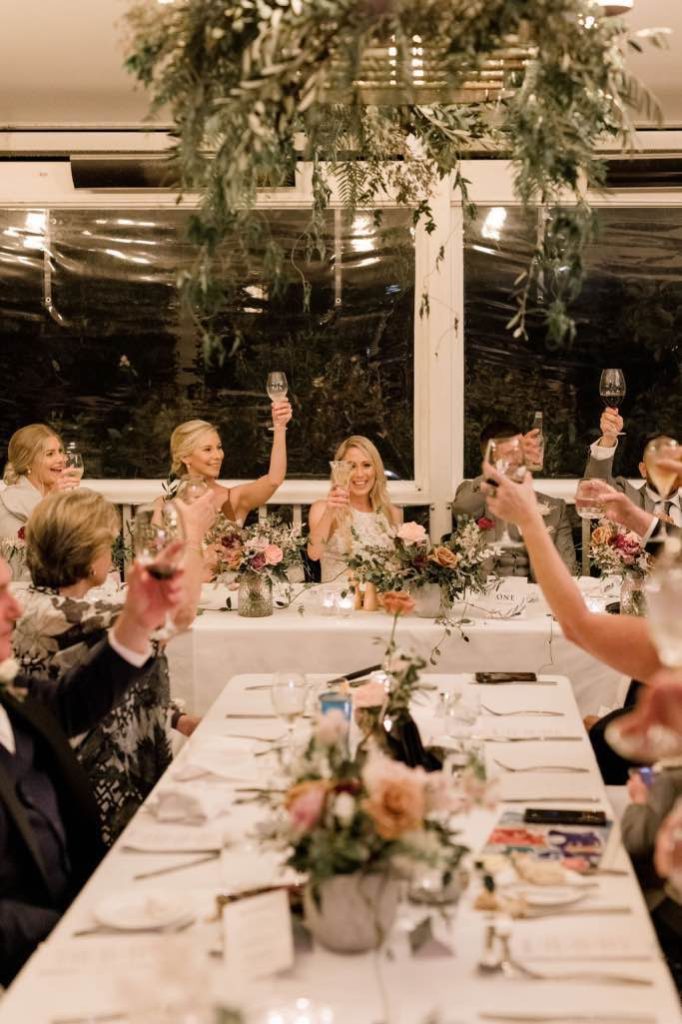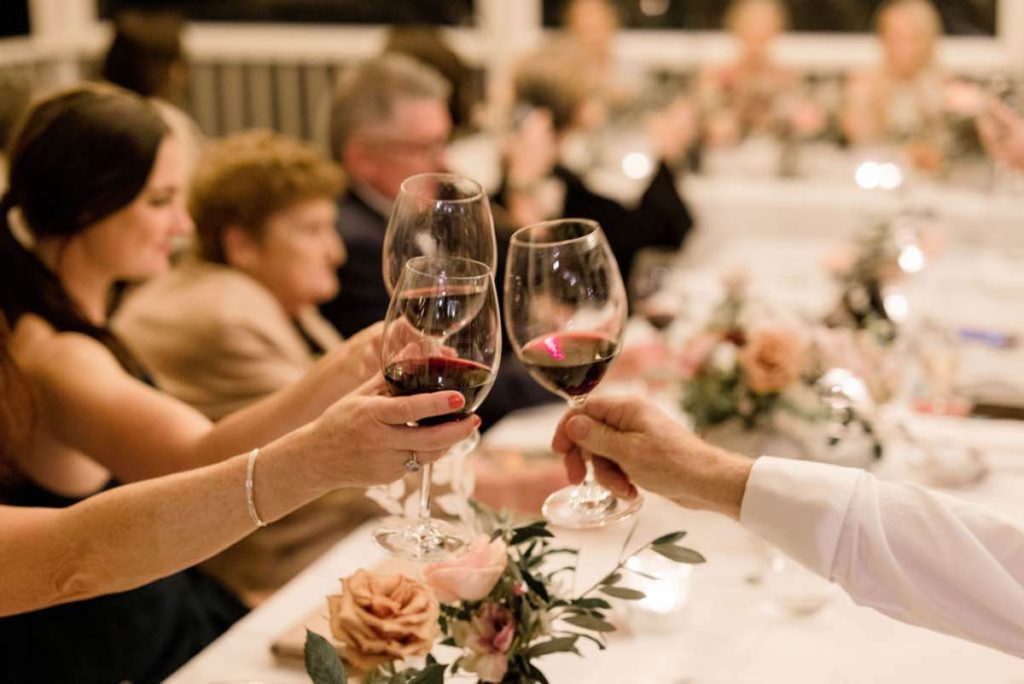 Photography JEN OLIPHANT PHOTOGRAPHY | Venue SPICERS CLOVELLY ESTATE | Celebrant NATALIE SKYE | Dress WENDY MAKIN
Willow Bud Wedding Florist created these wedding flowers and bridal bouquets. The wedding ceremony and reception designs were created specifically for this bride at this Sunshine Coast wedding venue, but this style could be created at many of our beautiful Sunshine Coast hinterland wedding venues in Maleny, Montville, Mapleton, Obi Obi, and Flaxton. This wedding styling and wedding florals would also match perfectly with venues and beaches in Noosa, Mooloolaba, Caloundra and private properties across the Sunshine Coast.