SHELLY + AIDAN AT THE OLD DAIRY, MALENY
THE OLD DAIRY MALENY
OCTOBER 2021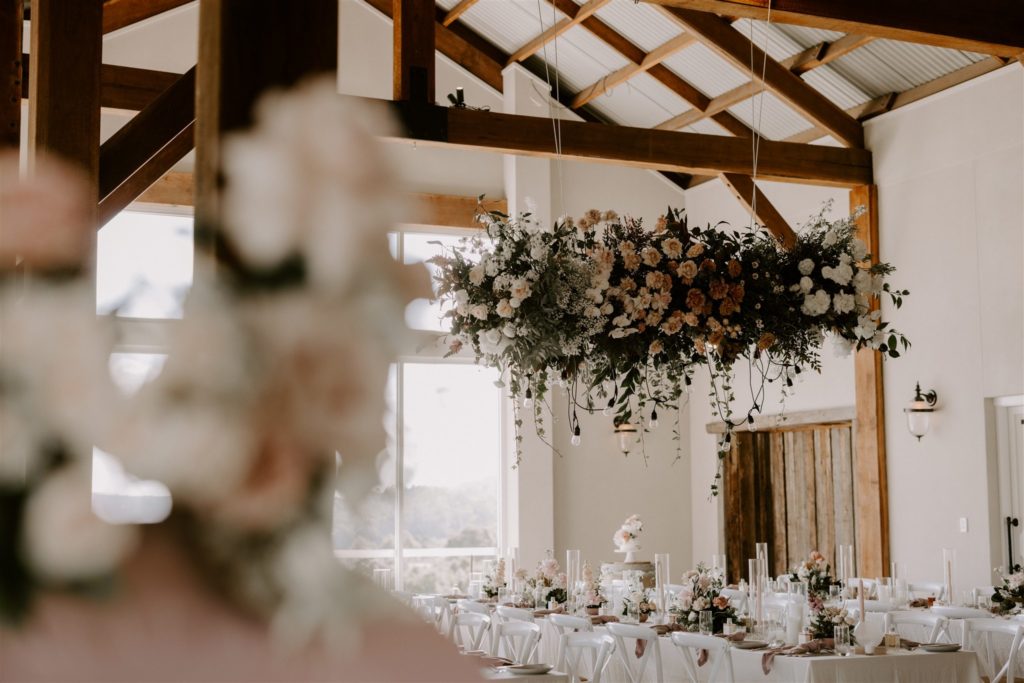 Dreamy peachy-toned florals and timeless styling at The Old Dairy in Maleny with stunning Sunshine Coast Hinterland rolling hills.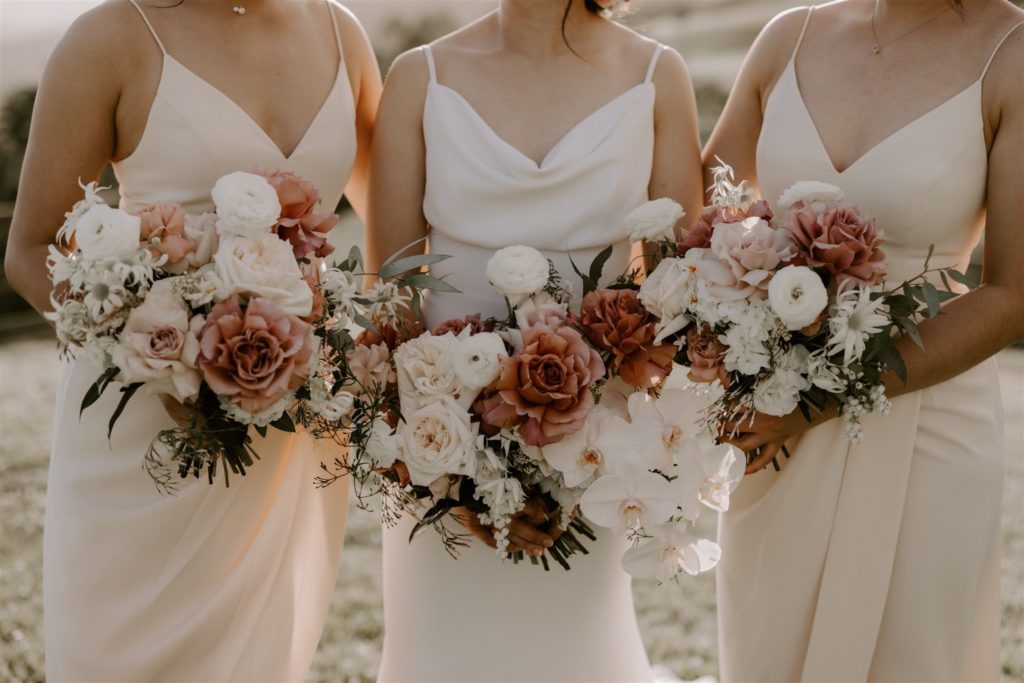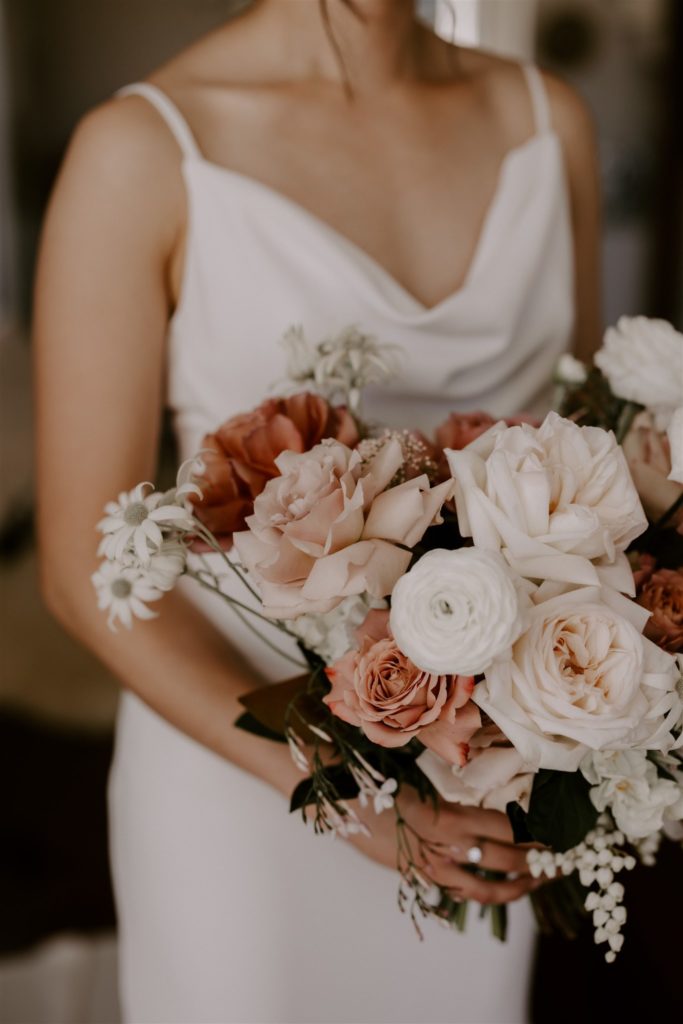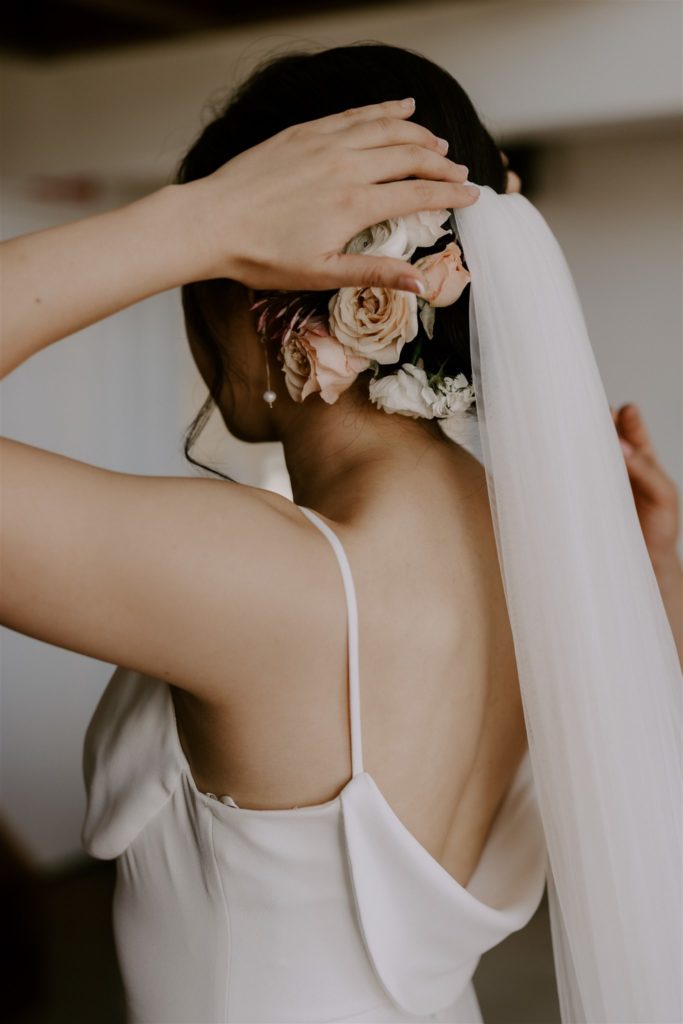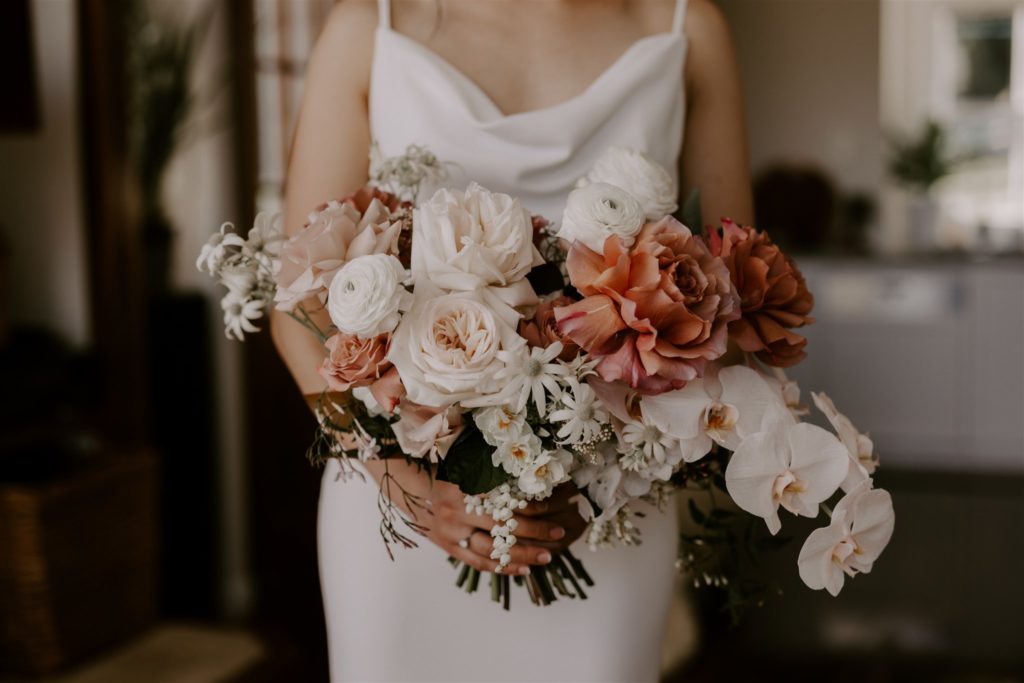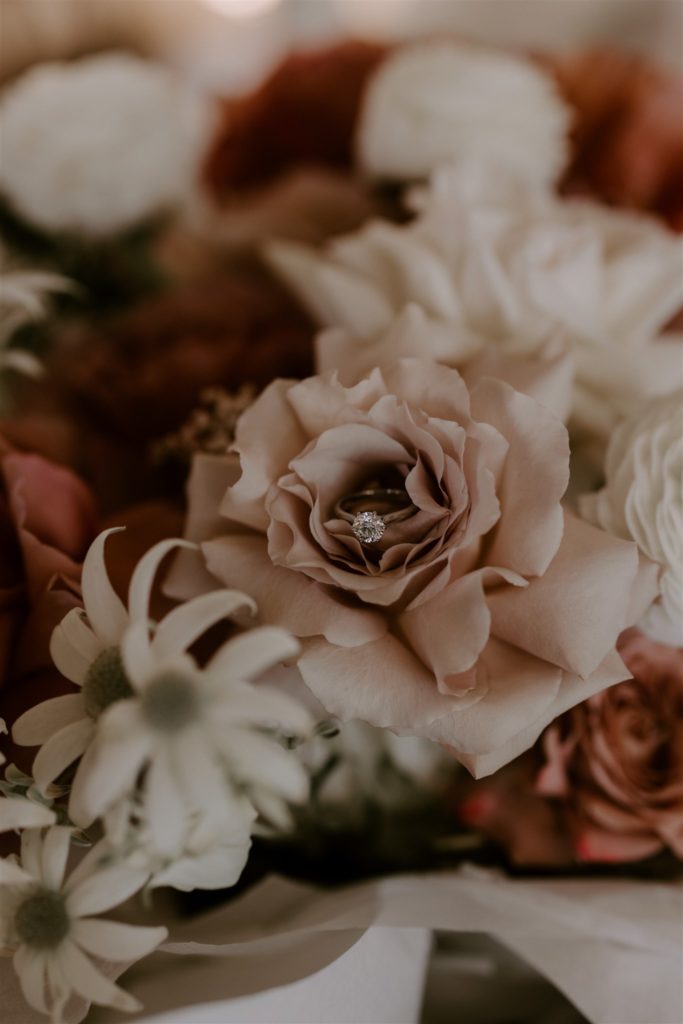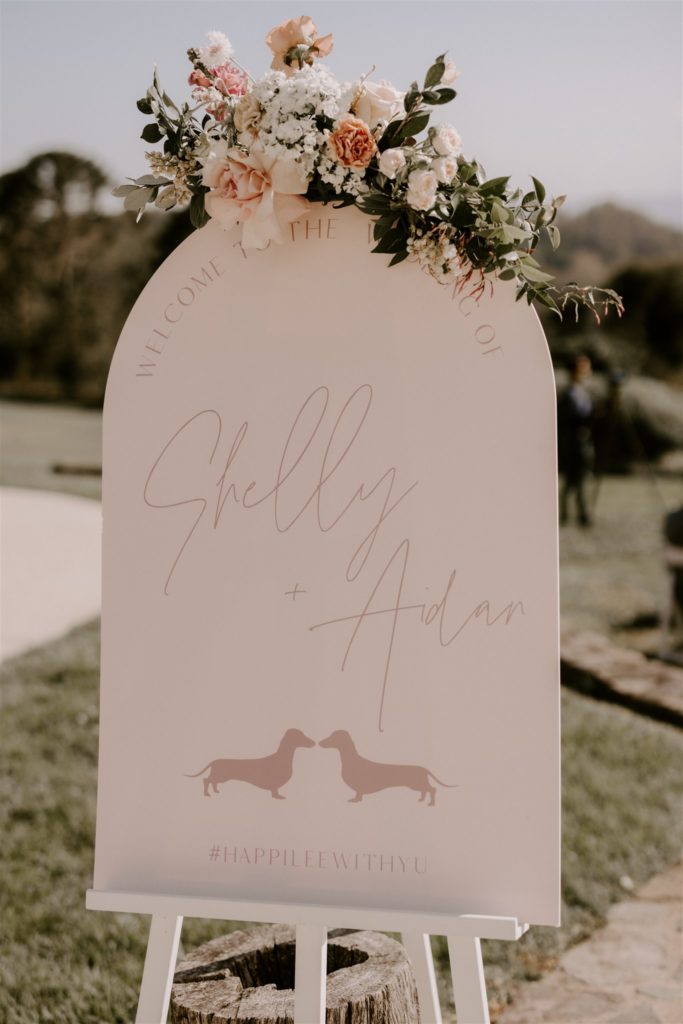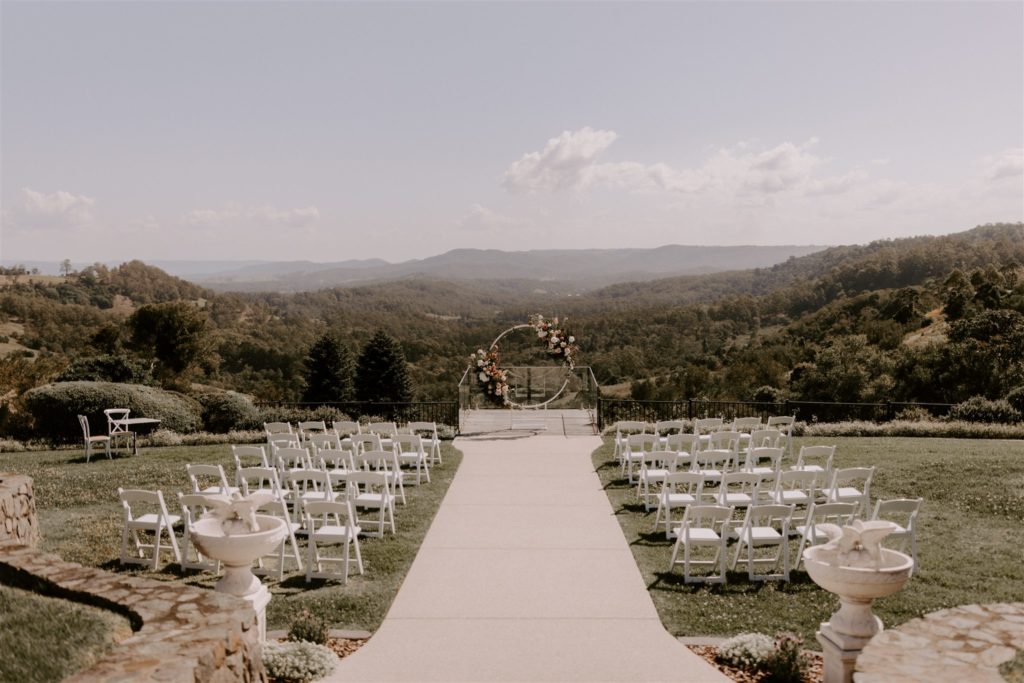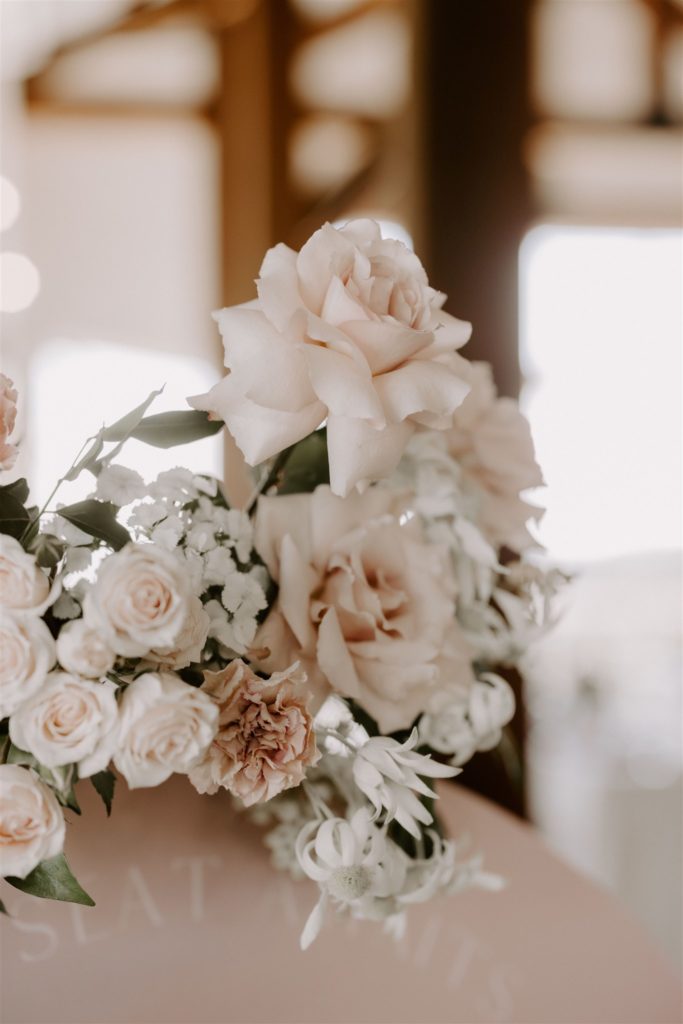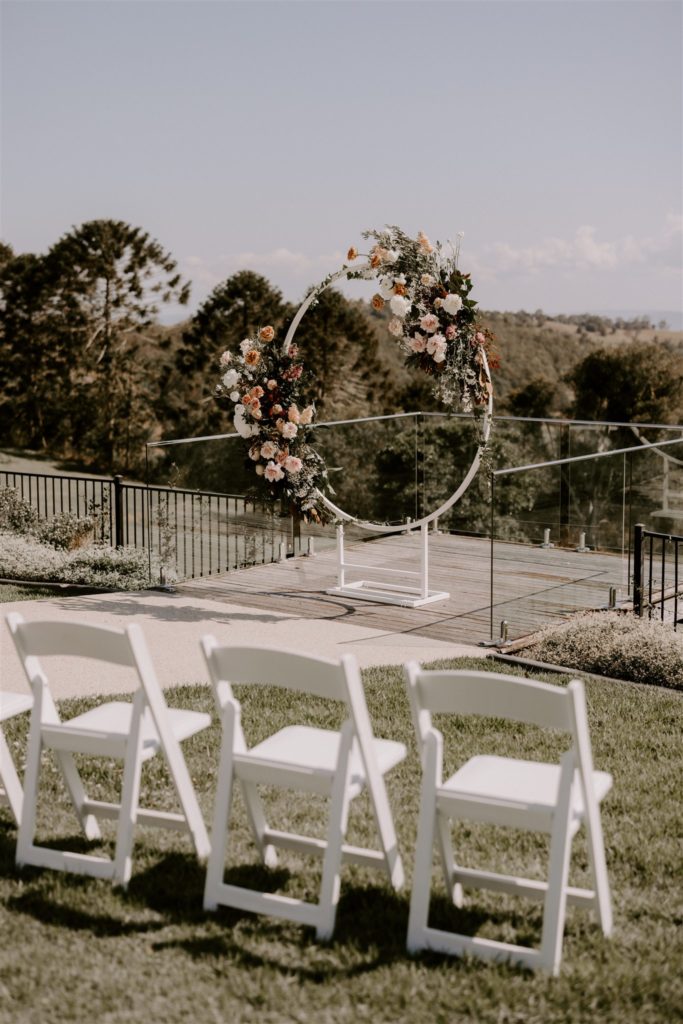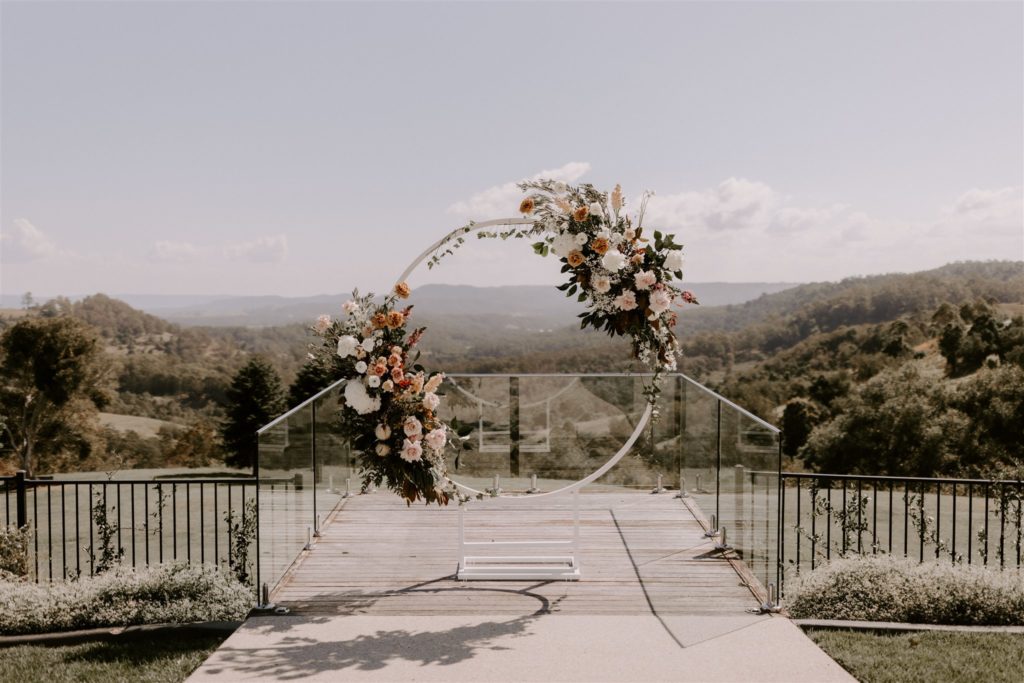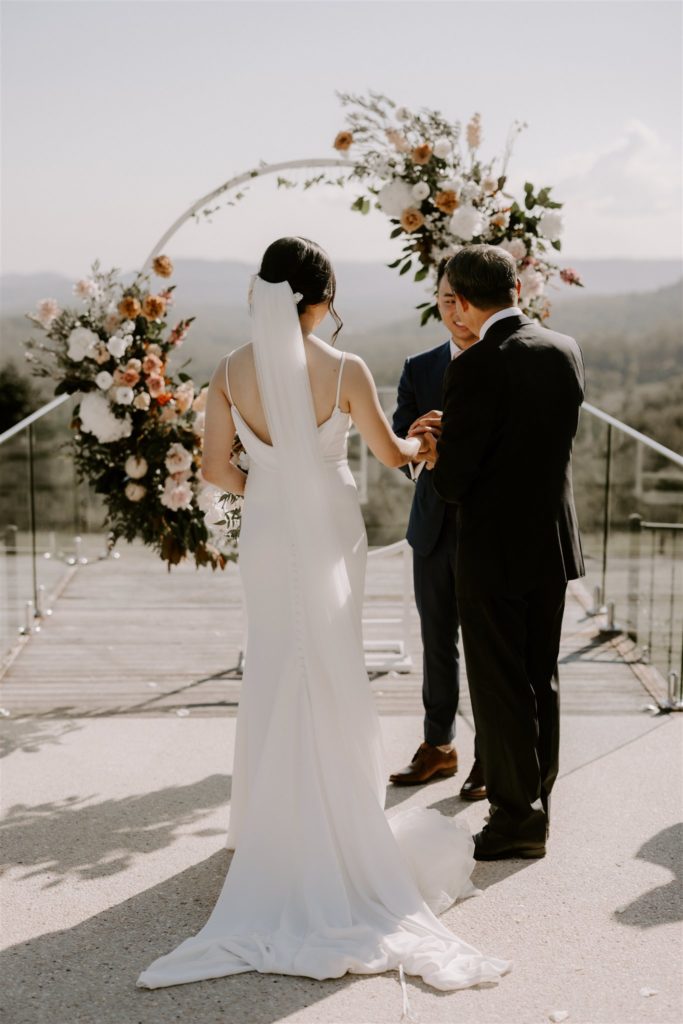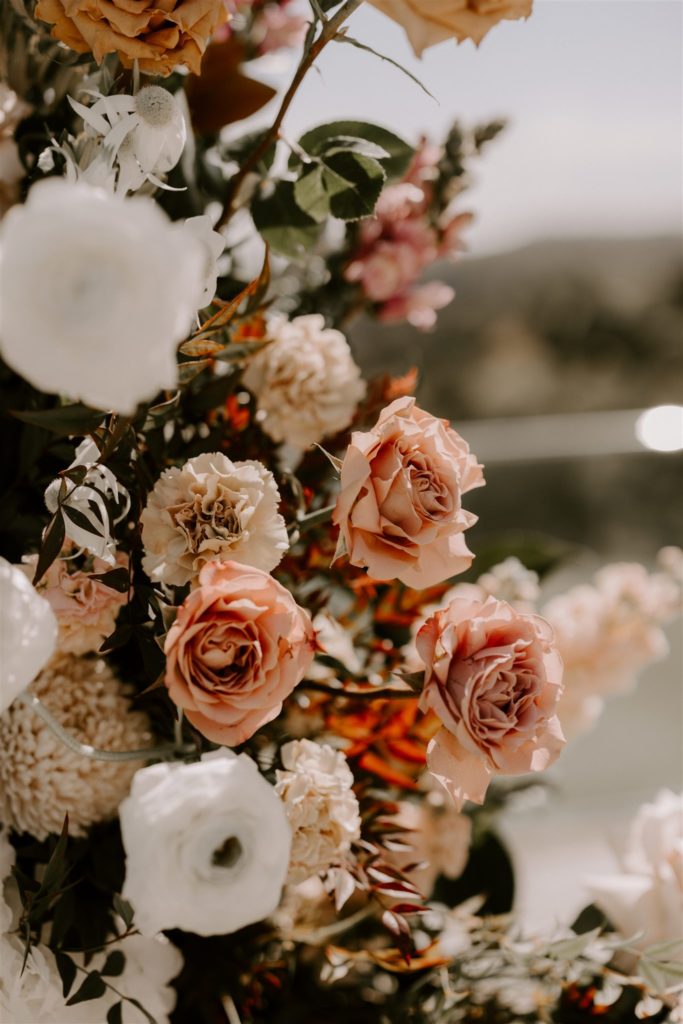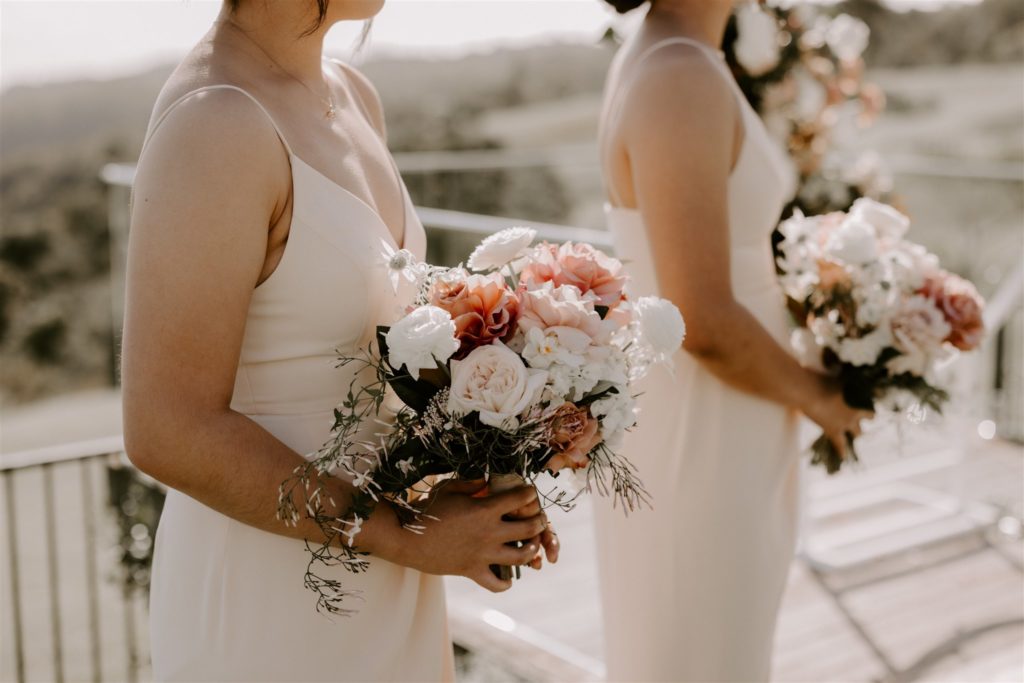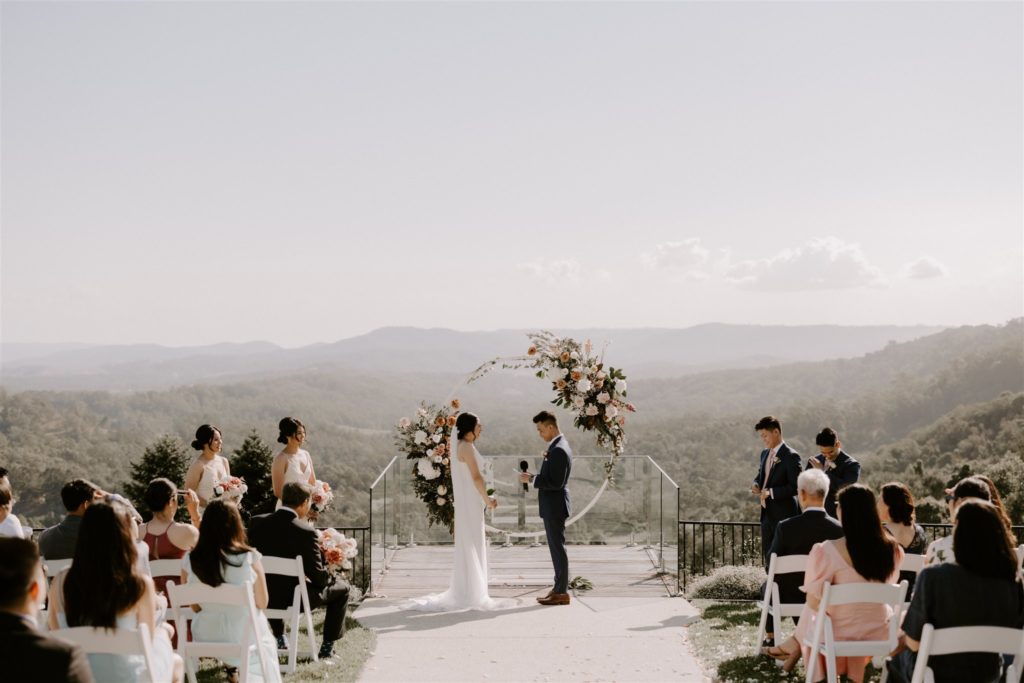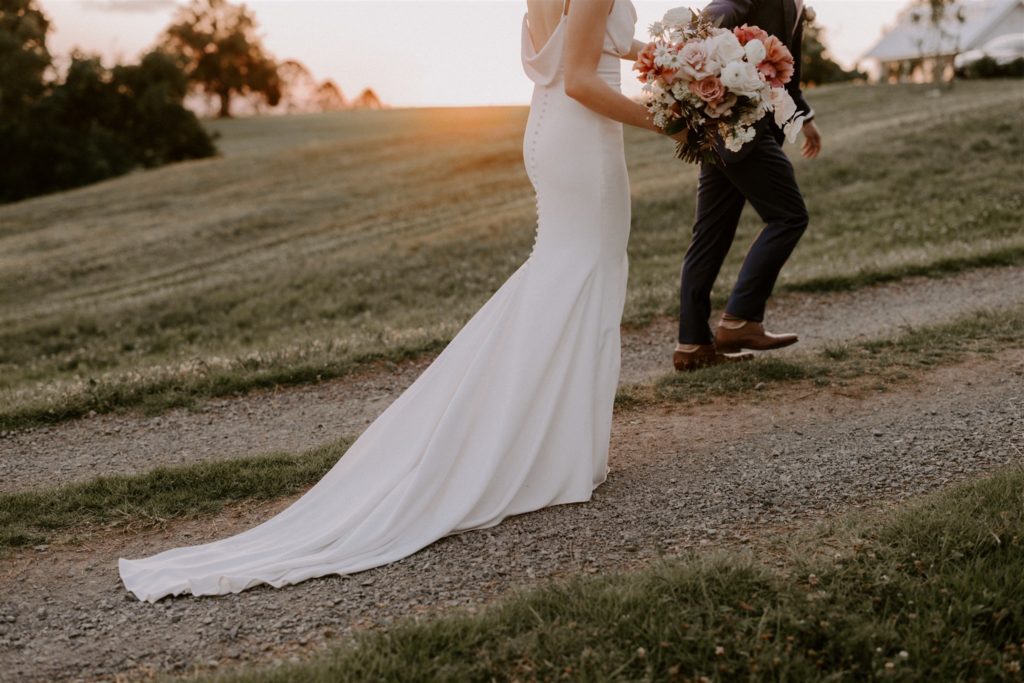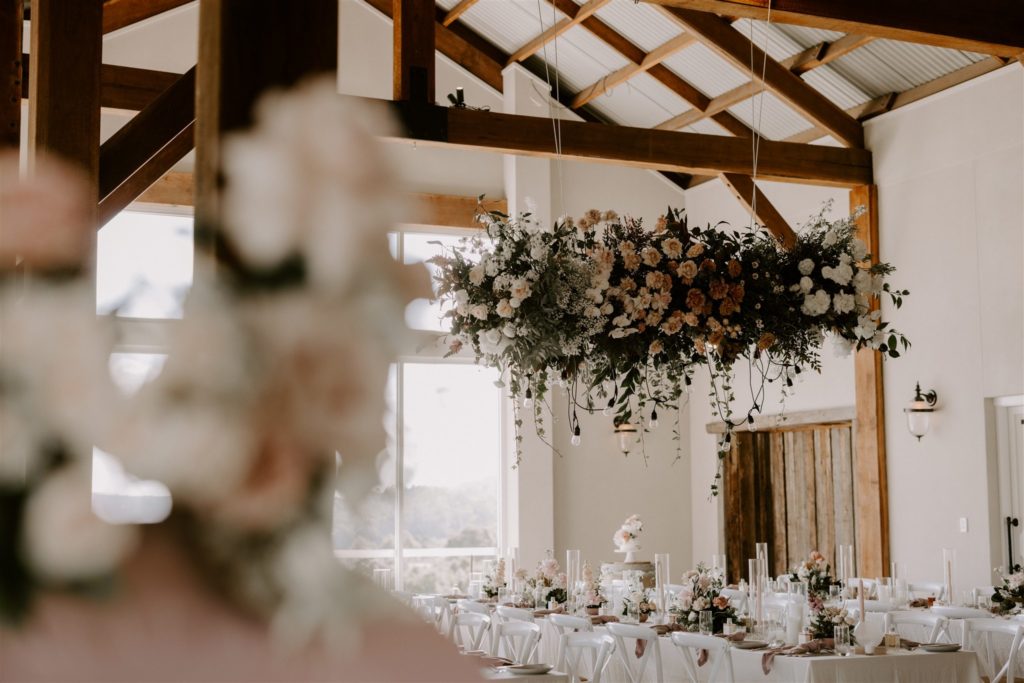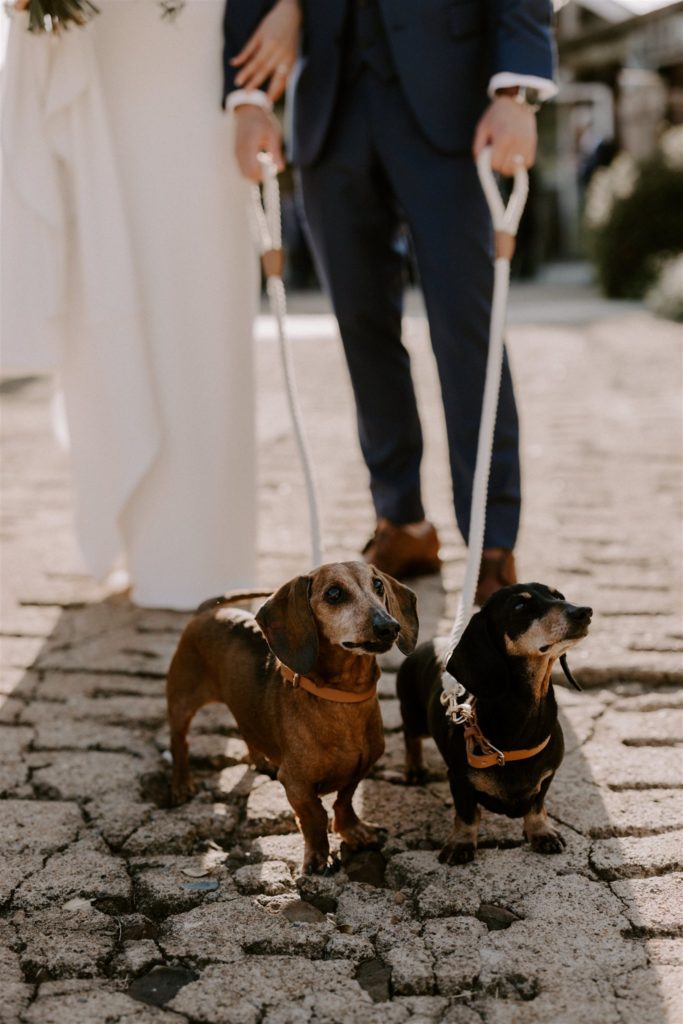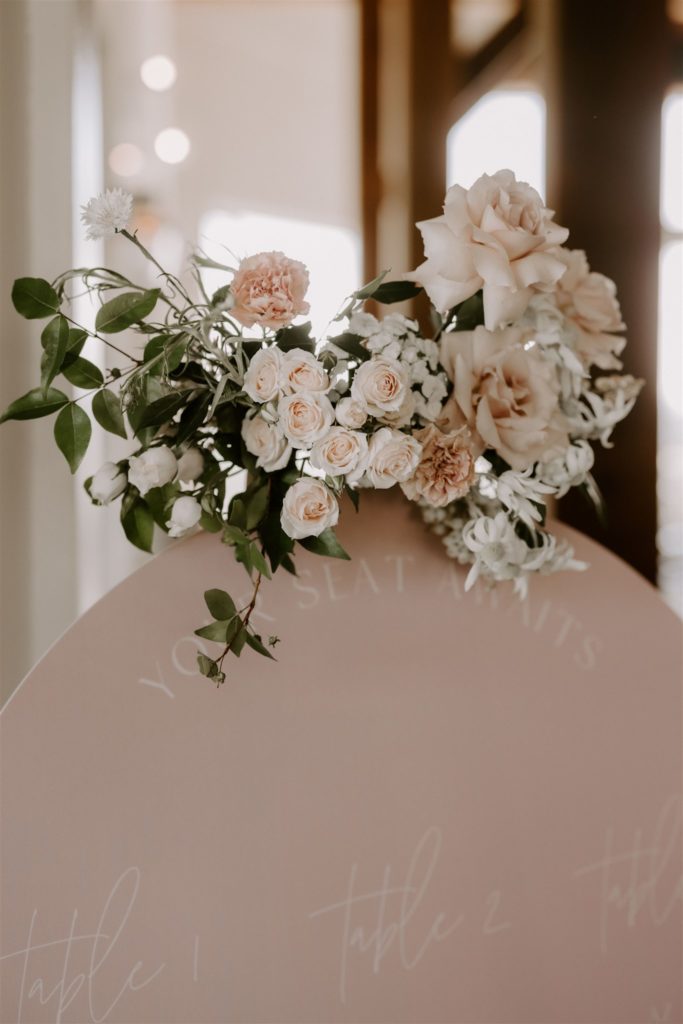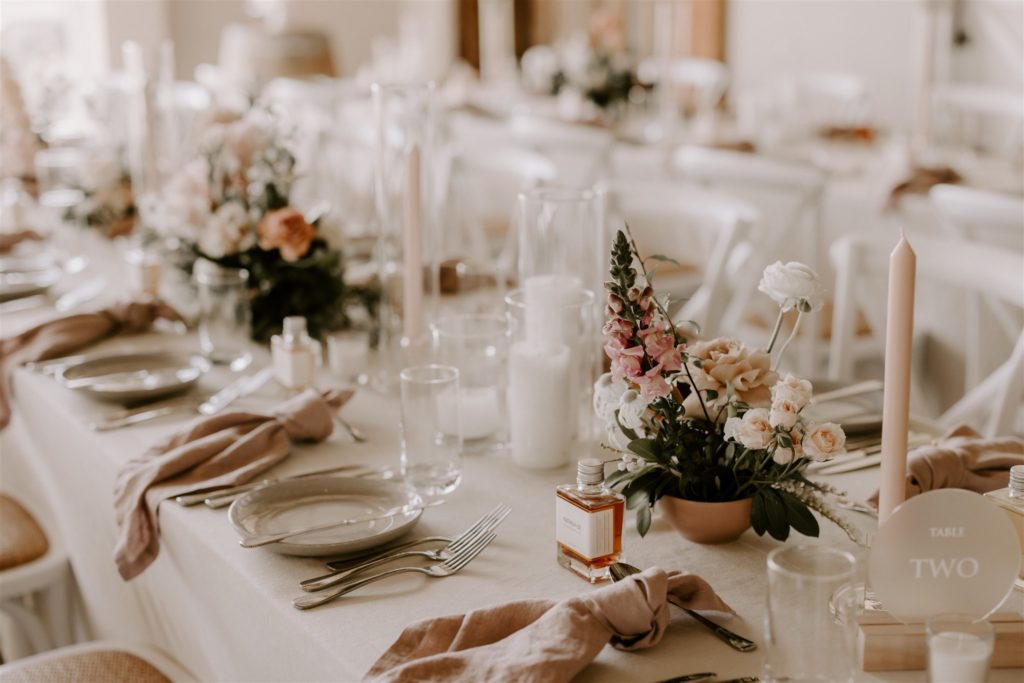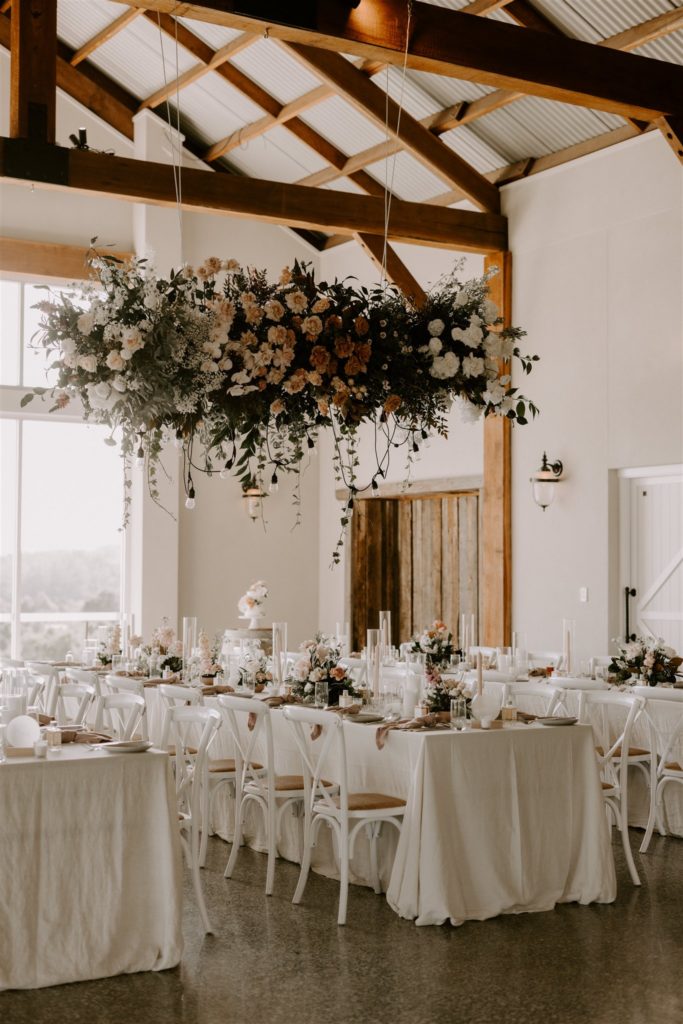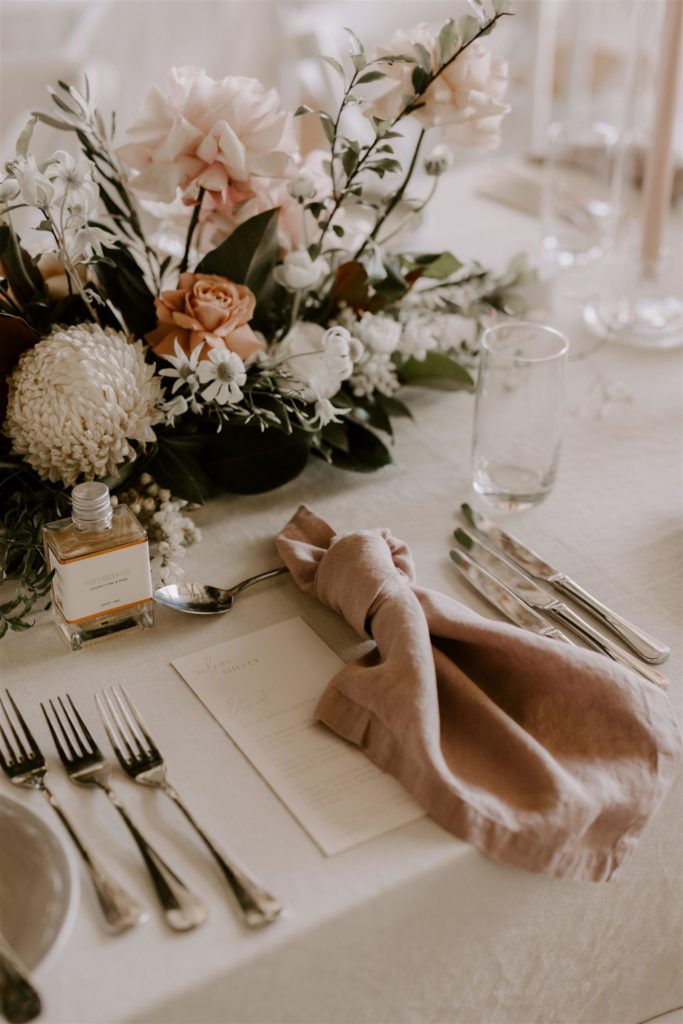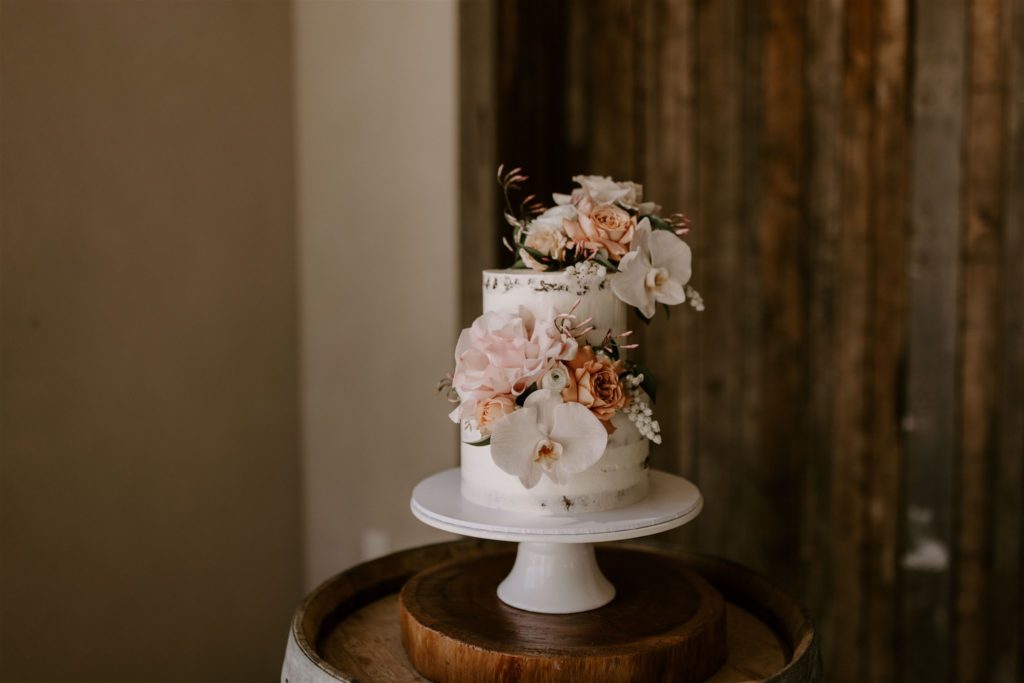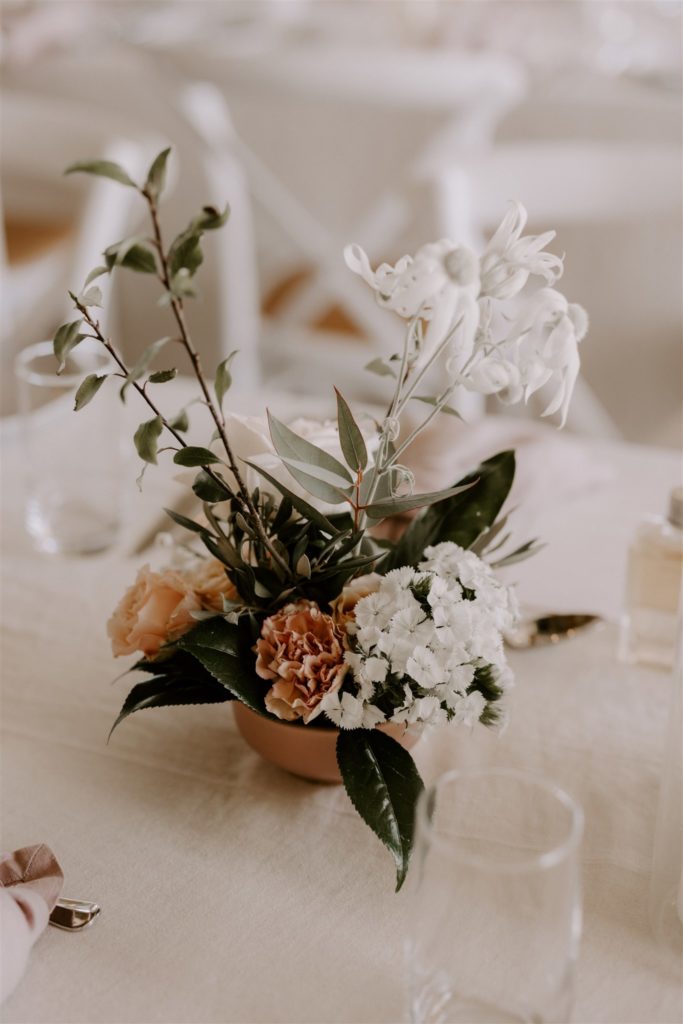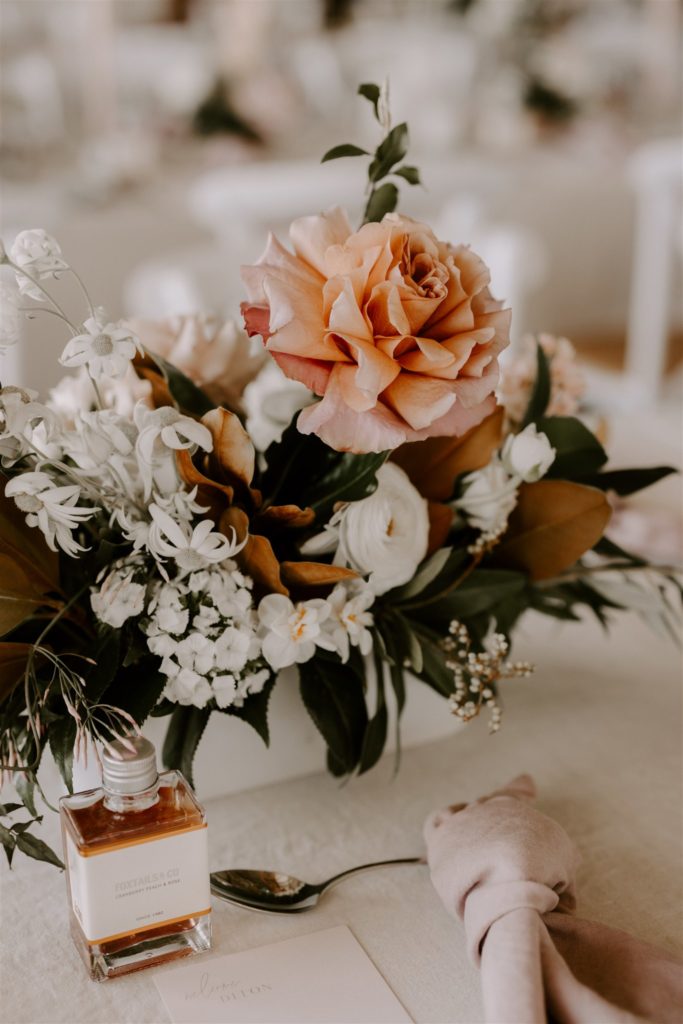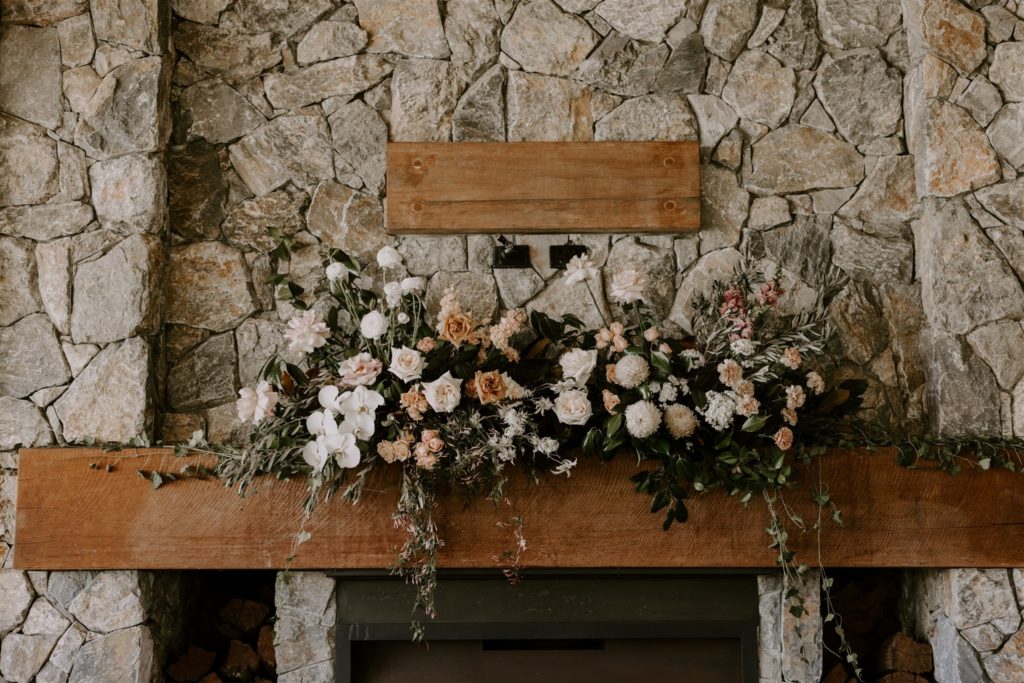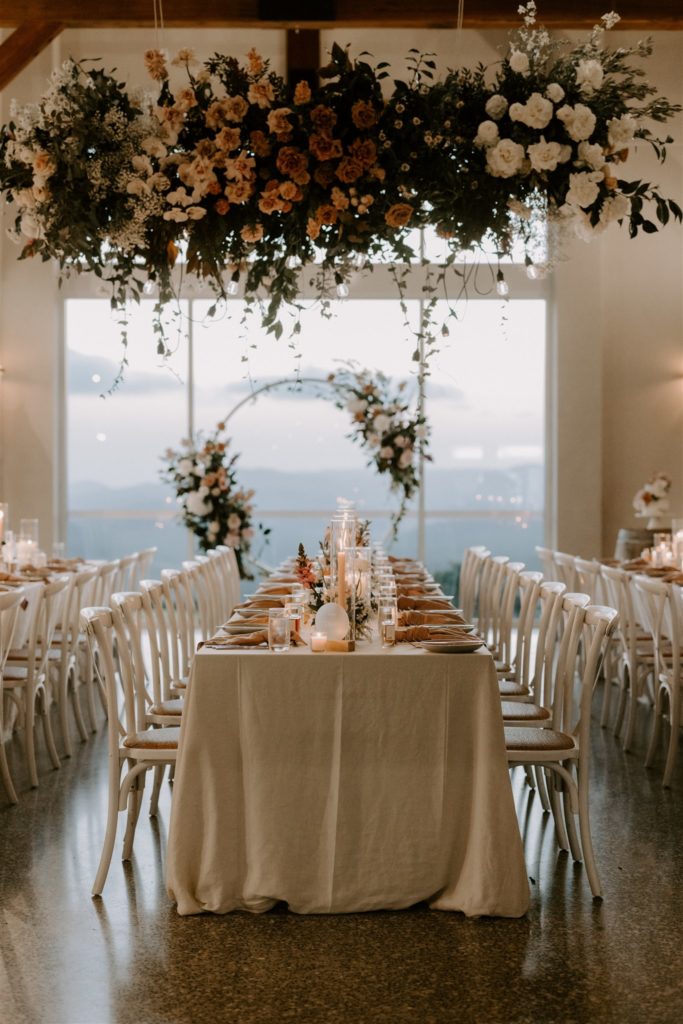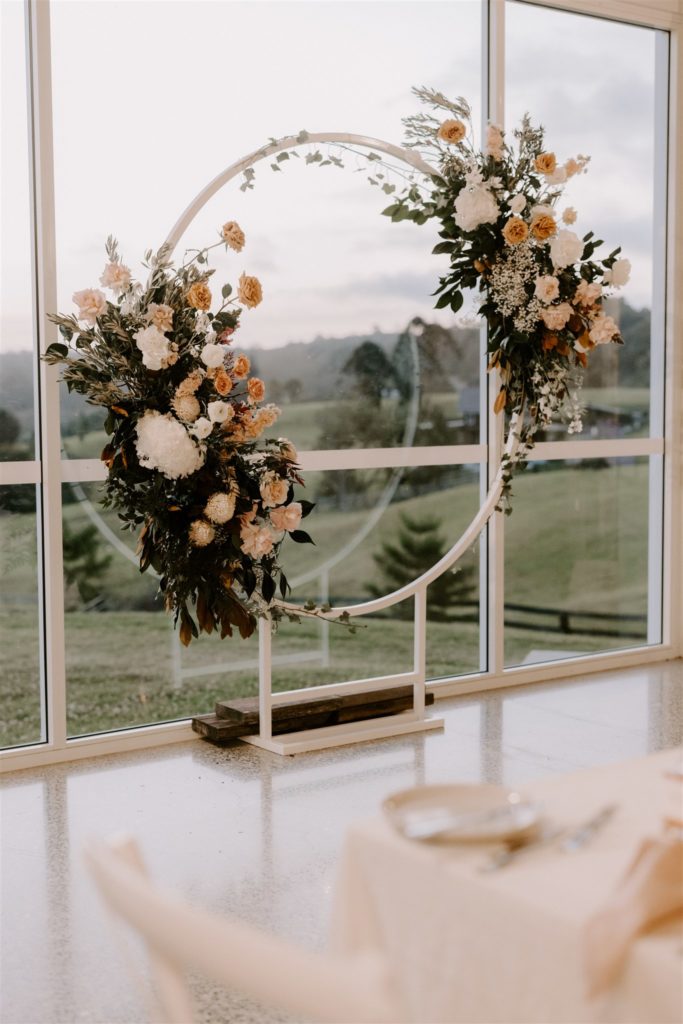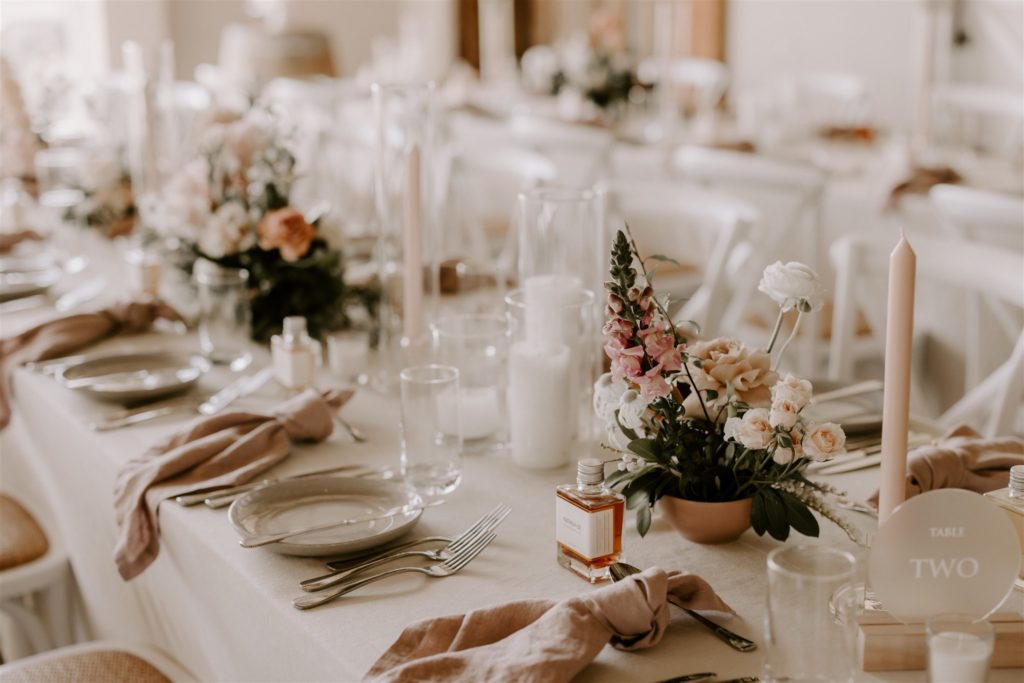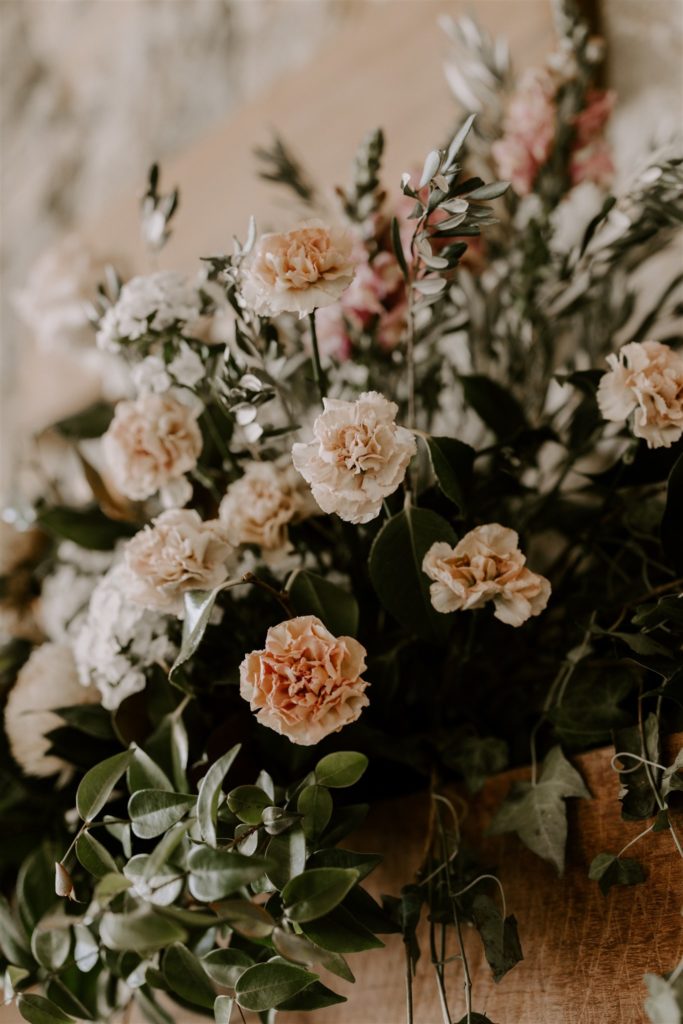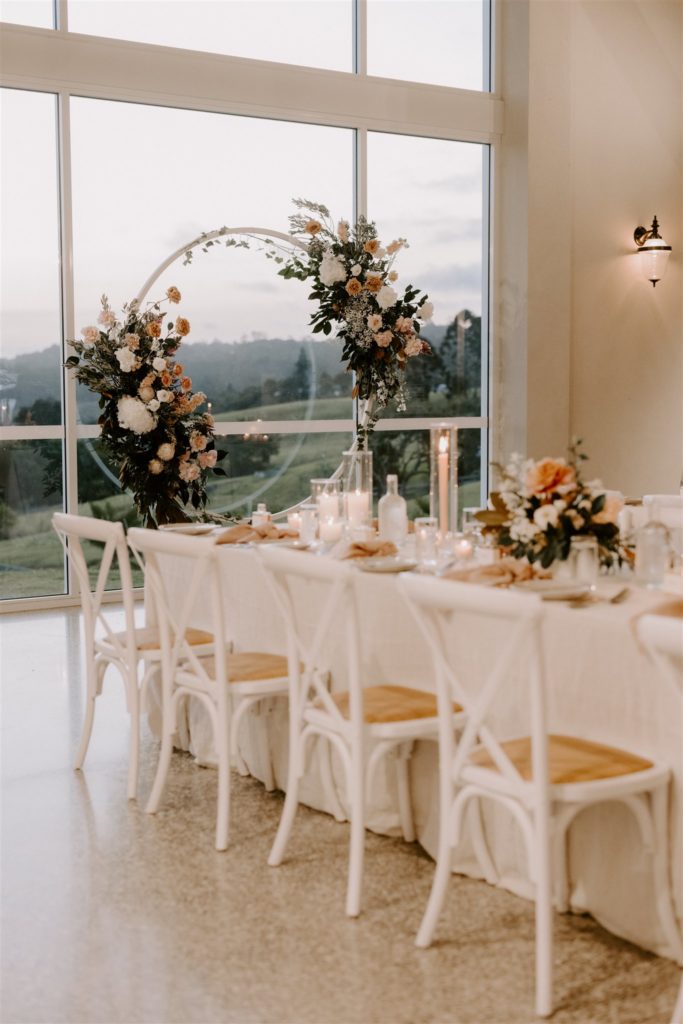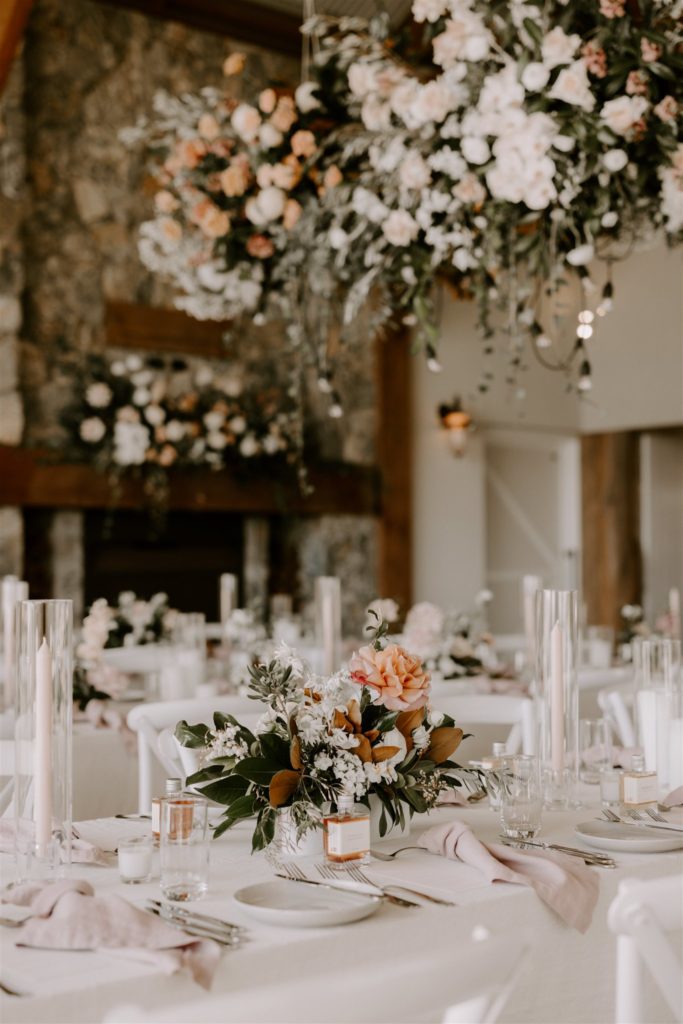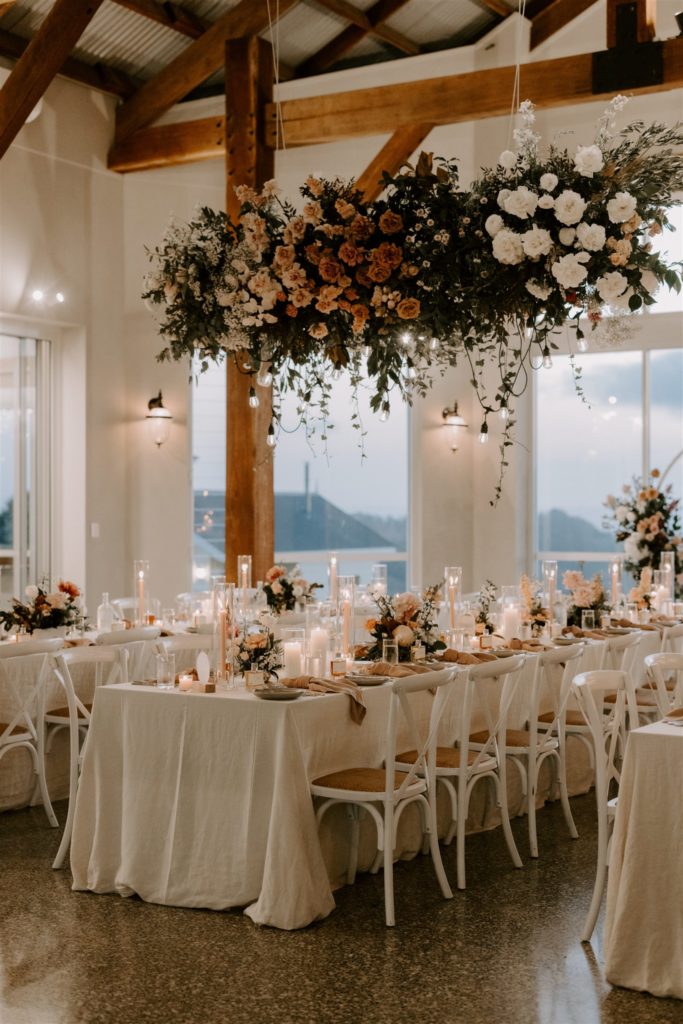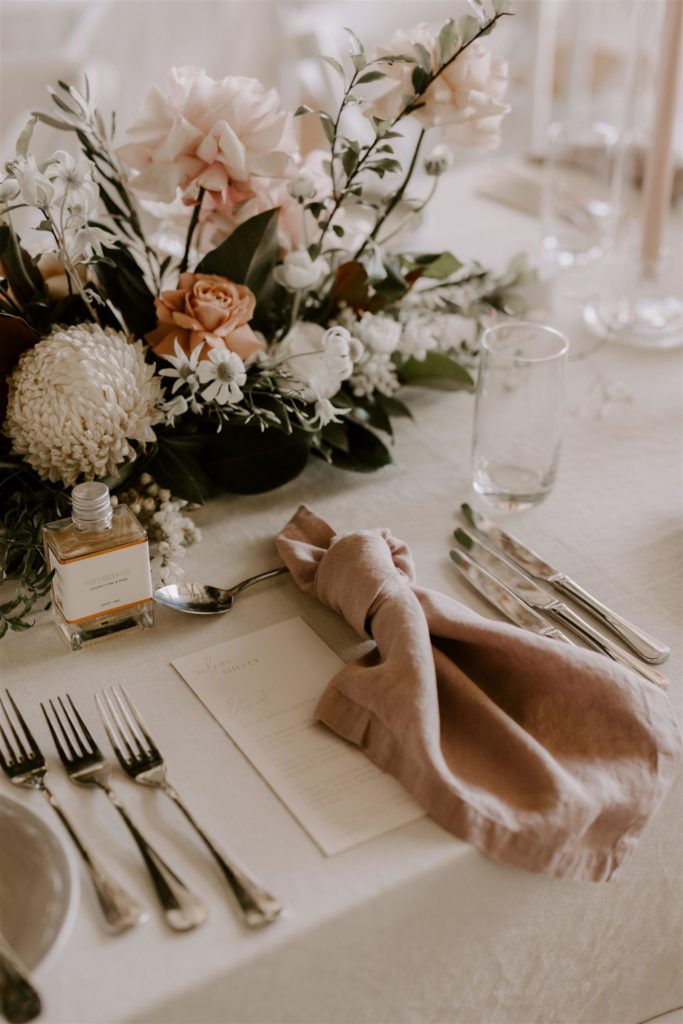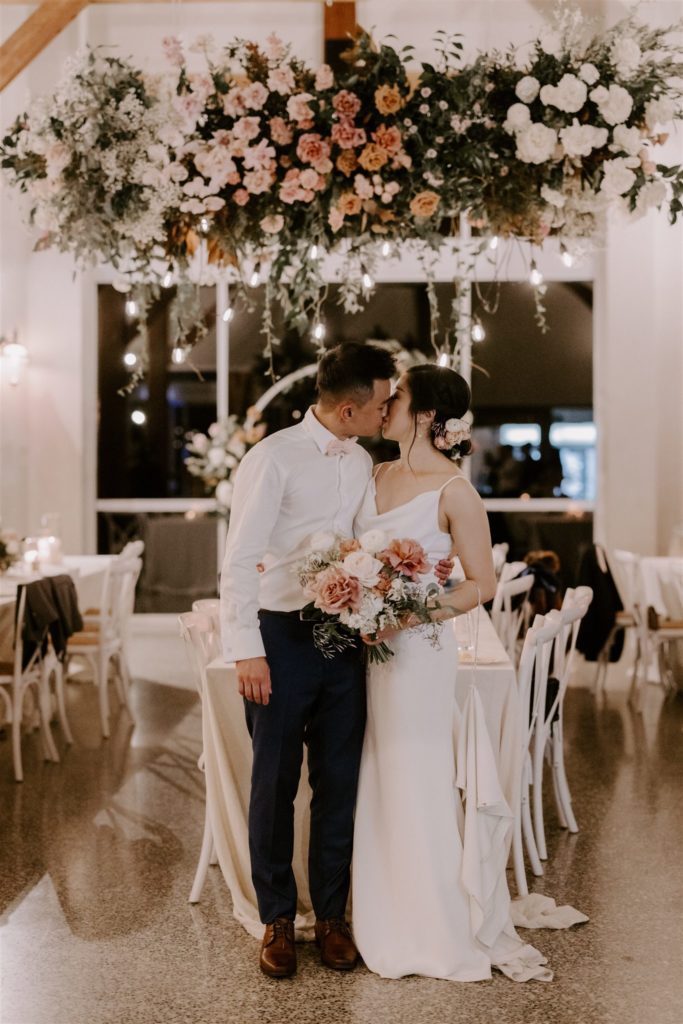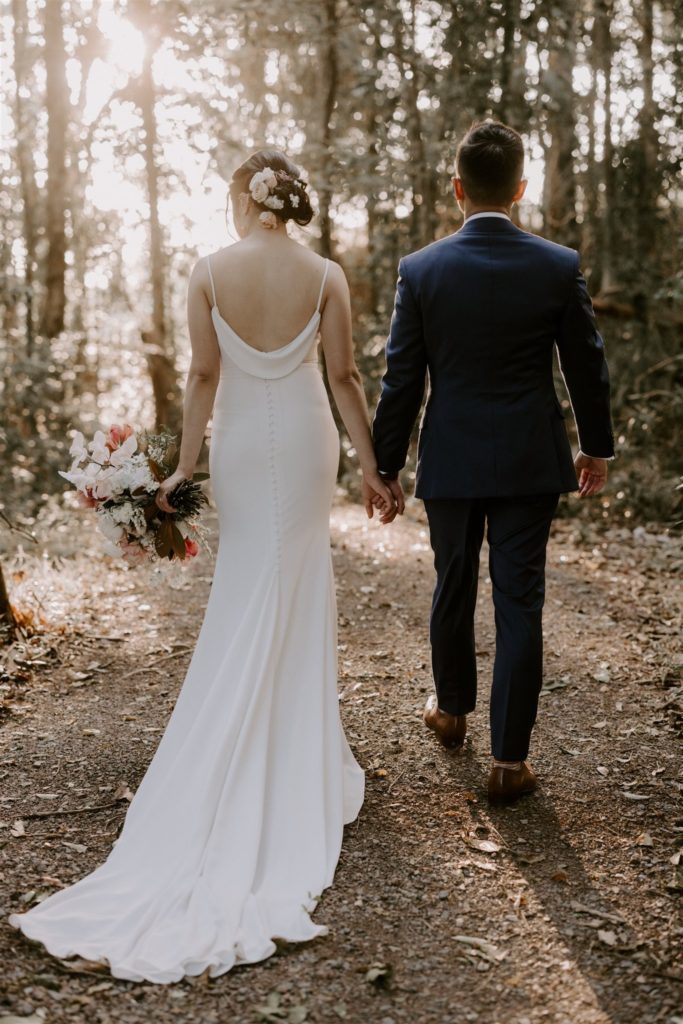 Shelly and Aidan's wedding at The Old Dairy in Maleny was definitely one of our favourites. A typical October, Spring day threatening its weather, but all good when it counted! We cannot recommend The Old Dairy as a more perfect Sunshine Coast wedding venue, with hinterland views; a dream to create wedding flowers here.
The brief: Dreamy, romantic, beautiful, and overall breathtaking. Pretty much sums up the vibe of the day. The soft colour palette of cool pastel tones of pinks from mauve, nude, blush, grey and soft champagnes, is captured perfectly by Janneke Storm.
The recipe for such a day: Ranunculus, roses- White Ohara, Secret Garden, Quicksand, Cappuccino, Purple Moon, snapdragons, disbuds, jasmine, spray roses, sims, olive foliage, bunny tails, and plum gorgeous foliage, flannel flower, and andromeda.
We created a stunning and elegant ceremony design working with Simple Style Co's circle arbour that was transferred to the reception to frame the view once again in front of those large windows in the Barn.
From the ceremony guests were welcomed to the Barn, taken in by the stunning hanging installation in the center of the room, filled with lights and florals.
The table designs were a mix of small ikebana-style bowl arrangements, foam-based long and low arrangements, and foam-free boat arrangements. This mix added interest, by varying the heights and shapes of the designs we have the illusion of full tables whilst still being visually interesting and organic. The styling was perfectly matched to compliment the florals.
We were so glad to be a part of this wedding and experience some of the joy from Shelly and Aidan's day.
Venue THE OLD DAIRY | Photographer JANNEKE STORM | Stationary THE FRANKIE COLLECTIVE | Catering VANTEEN | Planner WILD HEART WEDDINGS | Video BUTTERSCOTCH WEDDINGS| Cake ZO + CO CAKES | Stylist SIMPLY STYLE CO
Willow Bud Wedding Florist created these wedding flowers and bridal bouquets. The wedding ceremony and reception designs were created specifically for this bride at this Sunshine Coast wedding venue, but this style could be created at many of our beautiful Sunshine Coast hinterland wedding venues in Maleny, Montville, Mapleton, Obi Obi, and Flaxton. This wedding styling and wedding florals would also match perfectly with venues and beaches in Noosa, Mooloolaba, Caloundra, and private properties across the Sunshine Coast.