ANITA + JAMES AT YANDINA STATION
YANDINA STATION
SEPTEMBER 2019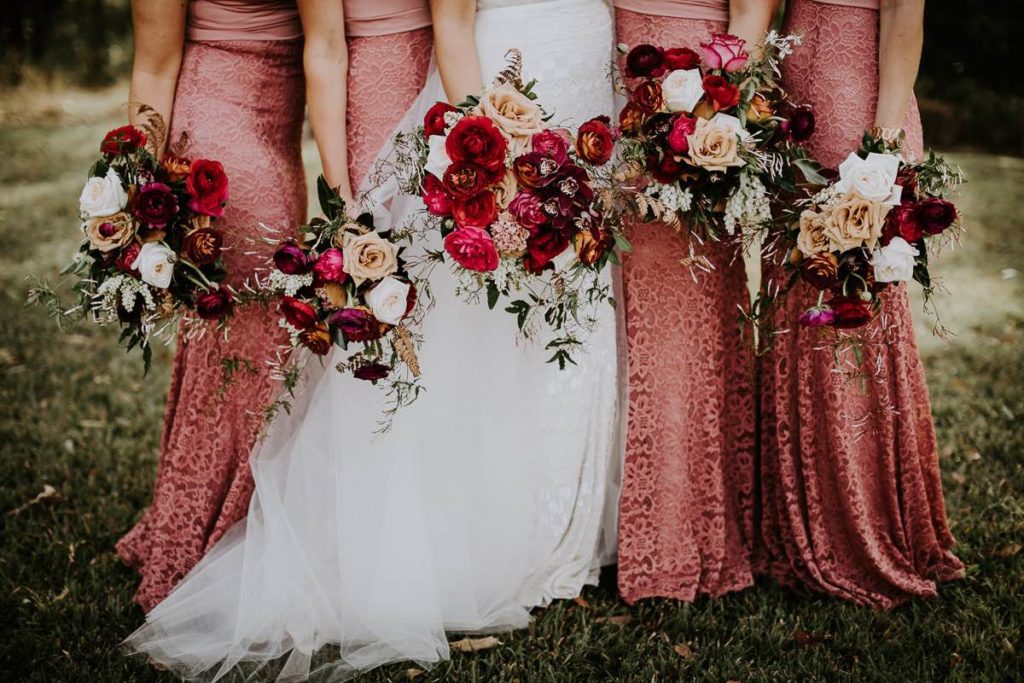 Every time I look at these photos from Bonnie Jenkins Photography – I smile, I see so much fun, laughs, the best bridal party ever and I remember how much we loved putting together the florals for this fun September wedding. Anita and James were such a dream couple and the colour palette they chose; burnt orange, caramel, fuchsia, plum, burgundy, and blush…so fun and rich tones which complimented the bridesmaid's gowns perfectly.
The bouquets included a mix of textures and tones; Hot rock, toffee, fuchsia and O'Hara roses, red ranunculus, muted blush sims, plum cymbidium orchids, and soo many layers of textures including dried fern, andromeda flowers, trailing jasmine. Almost good enough to eat.
Anita's effortless-looking ponytail created with much effort by the amazing team at Evalyn Parsons Wedding Hair with big open roses looked bouncy and fun. A common theme from the day.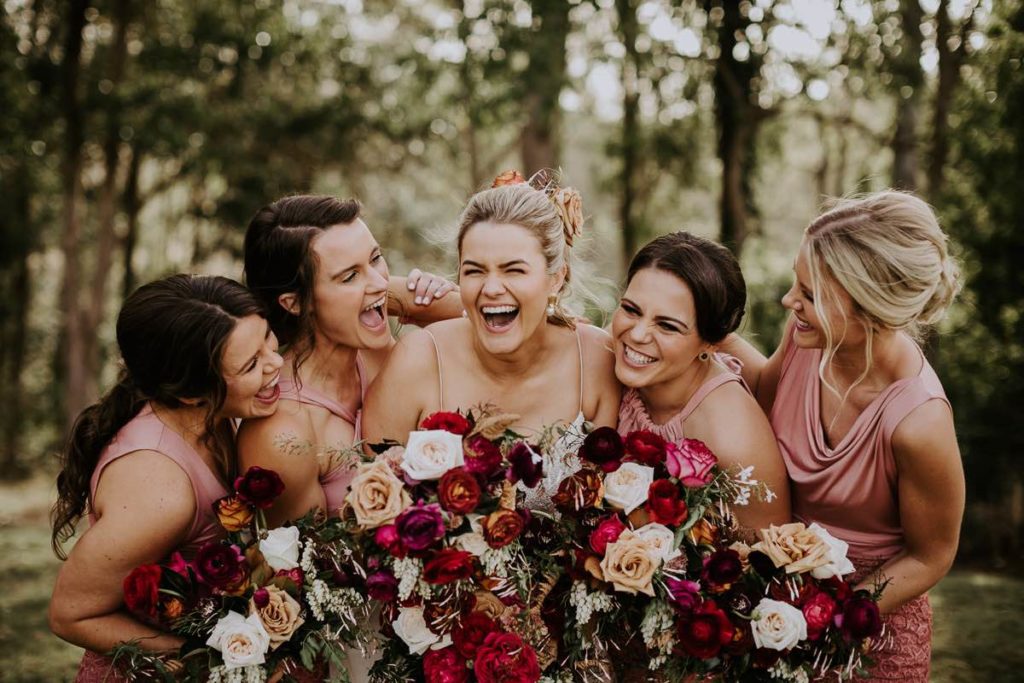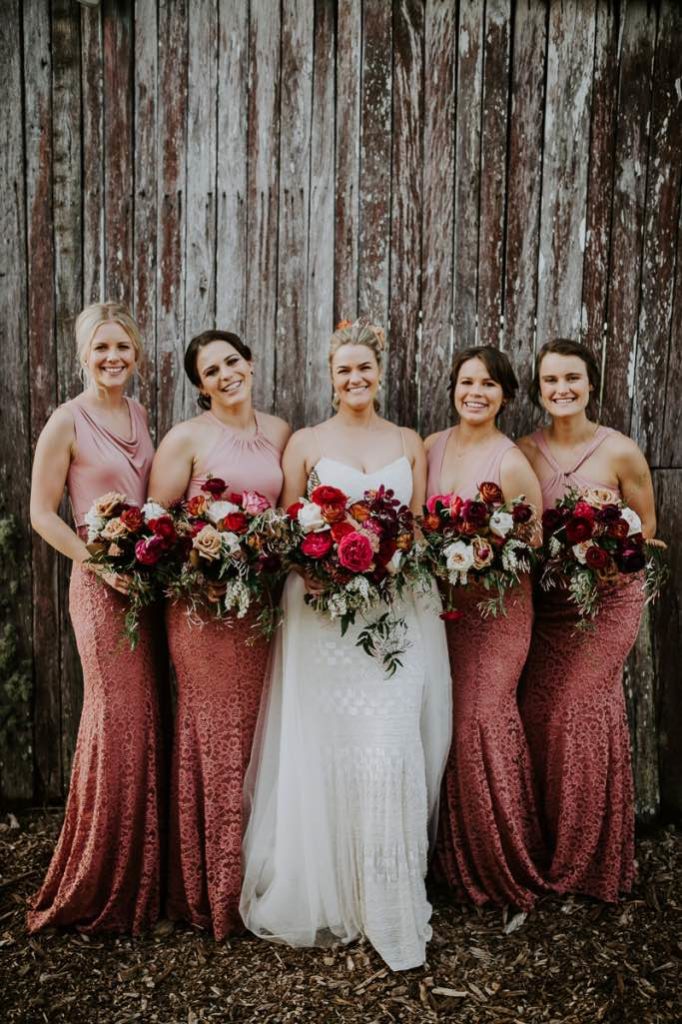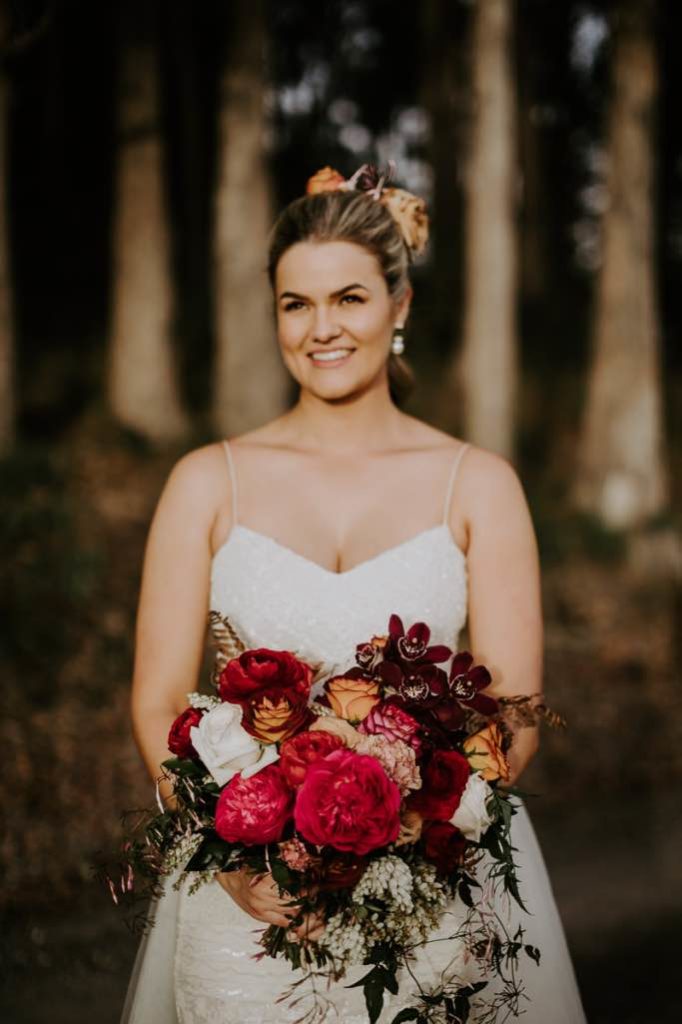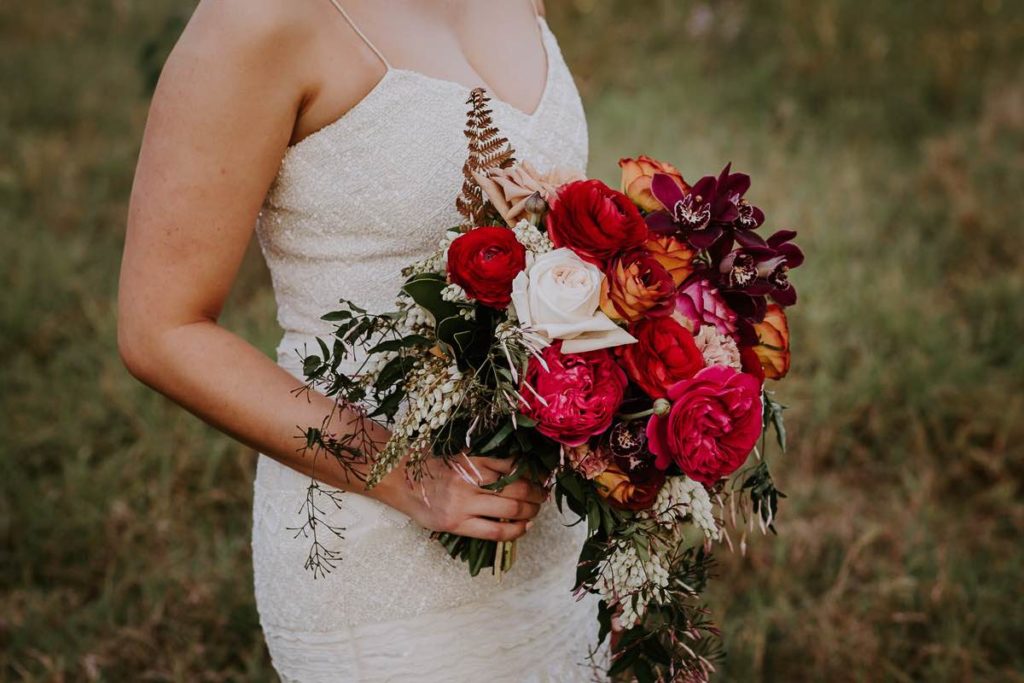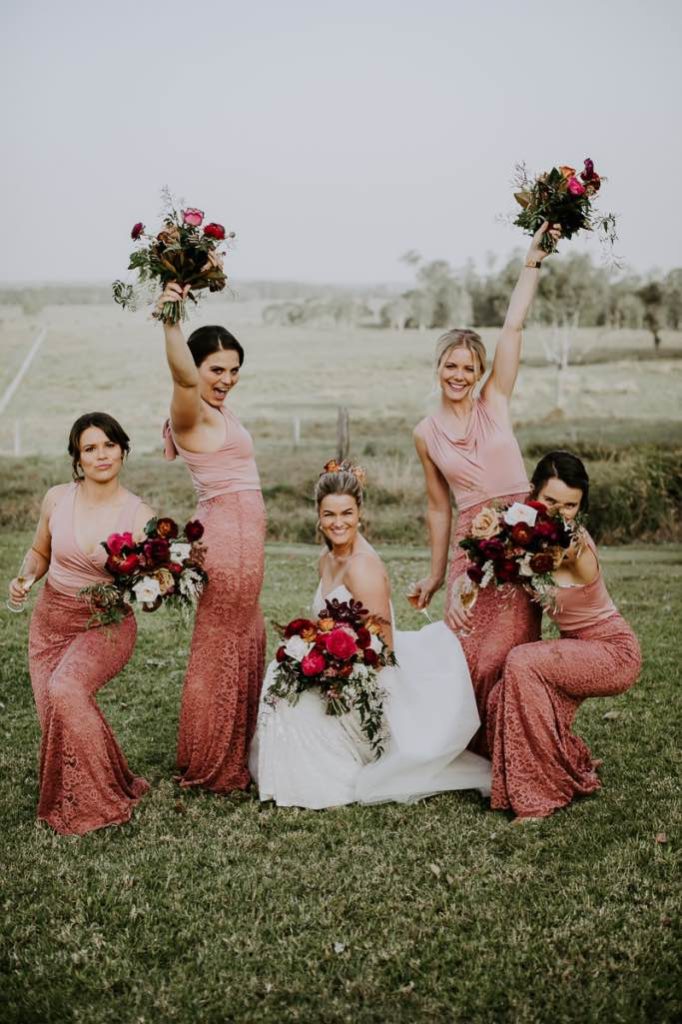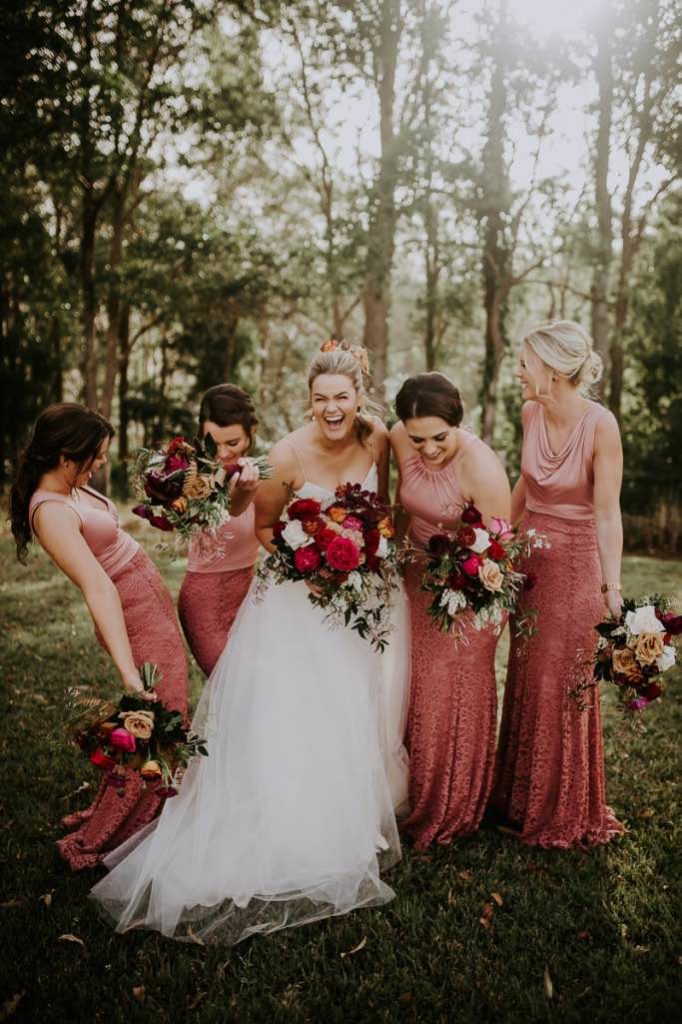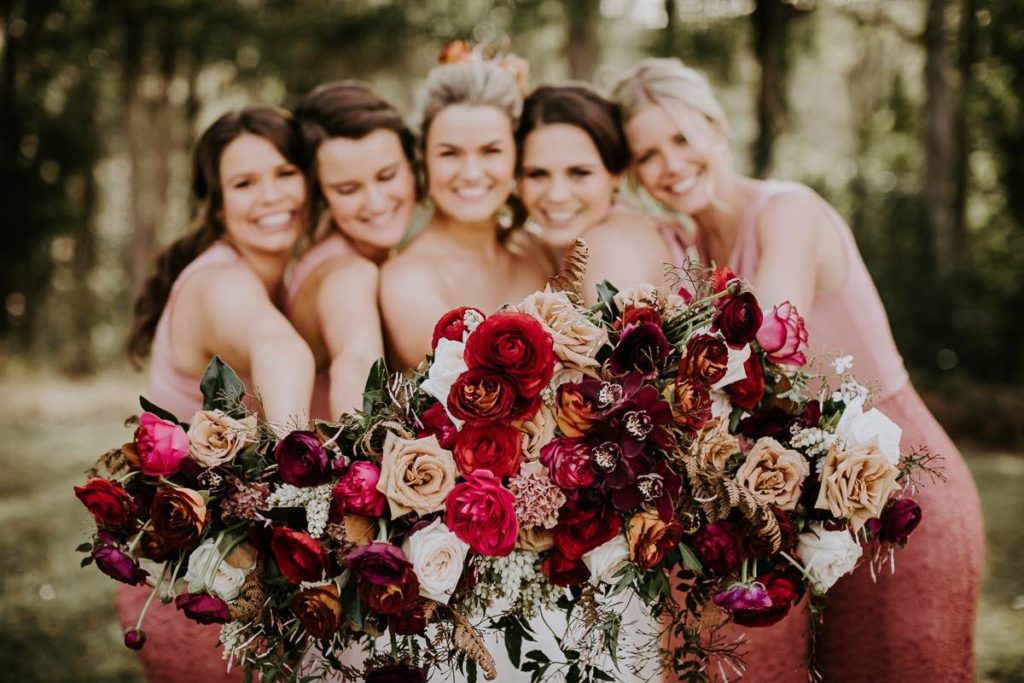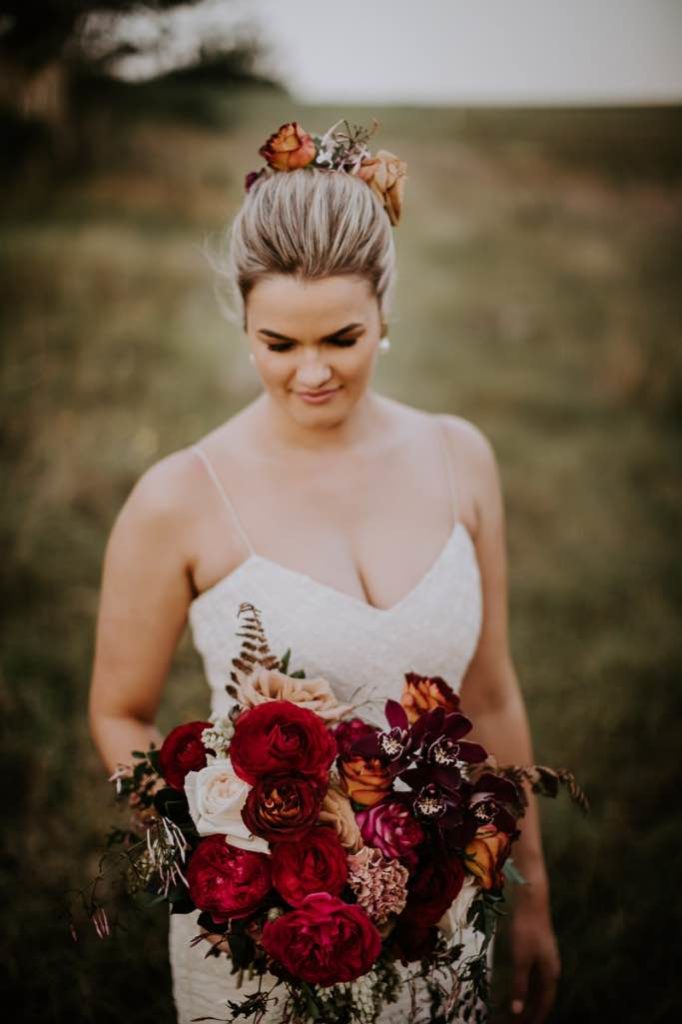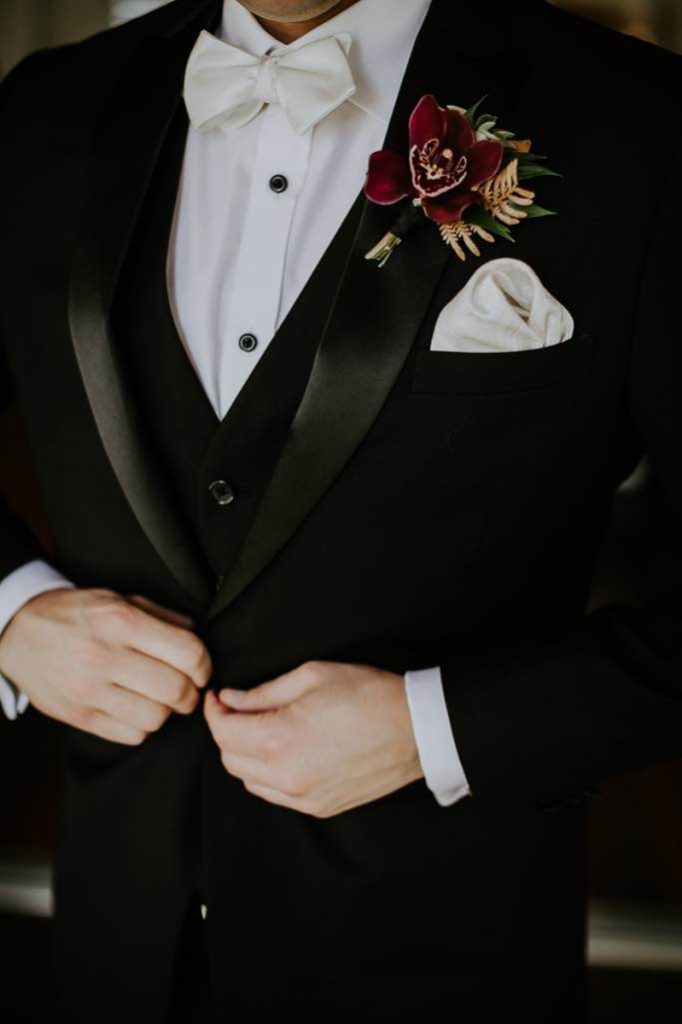 Thank you for creating flowers beyond my wildest dreams! I absolutely loved them and we got so many compliments on them. I will forever remember jasmine as the smell of our wedding day. You're a magician! Thank you for all the extra things I'm sure you coordinated behind the scenes on Saturday including the table styling. Every little detail was perfect. Thanks again.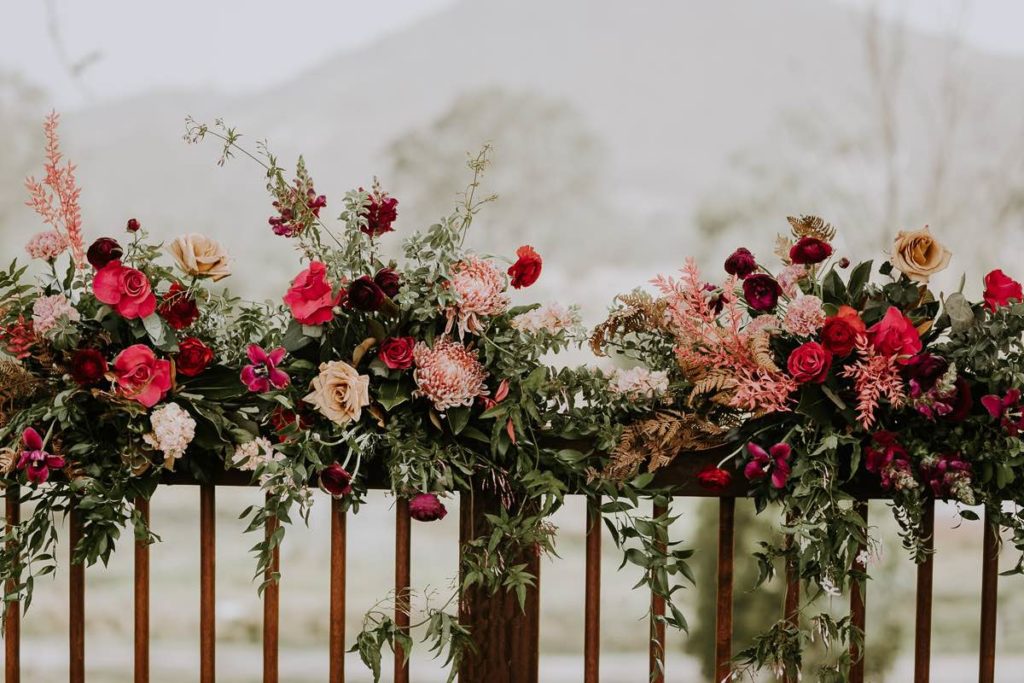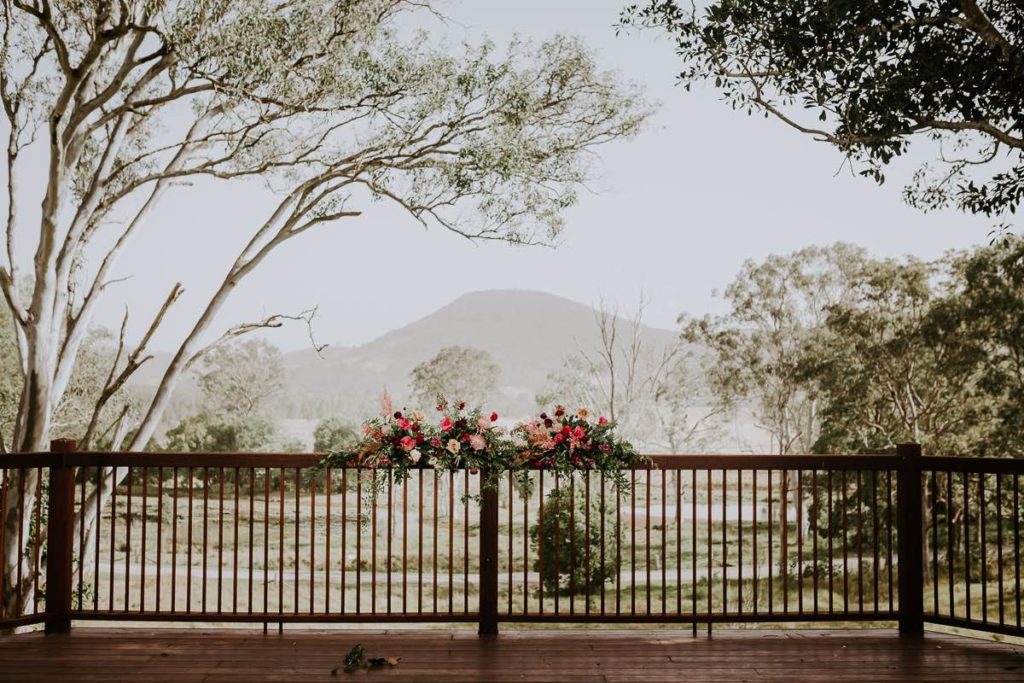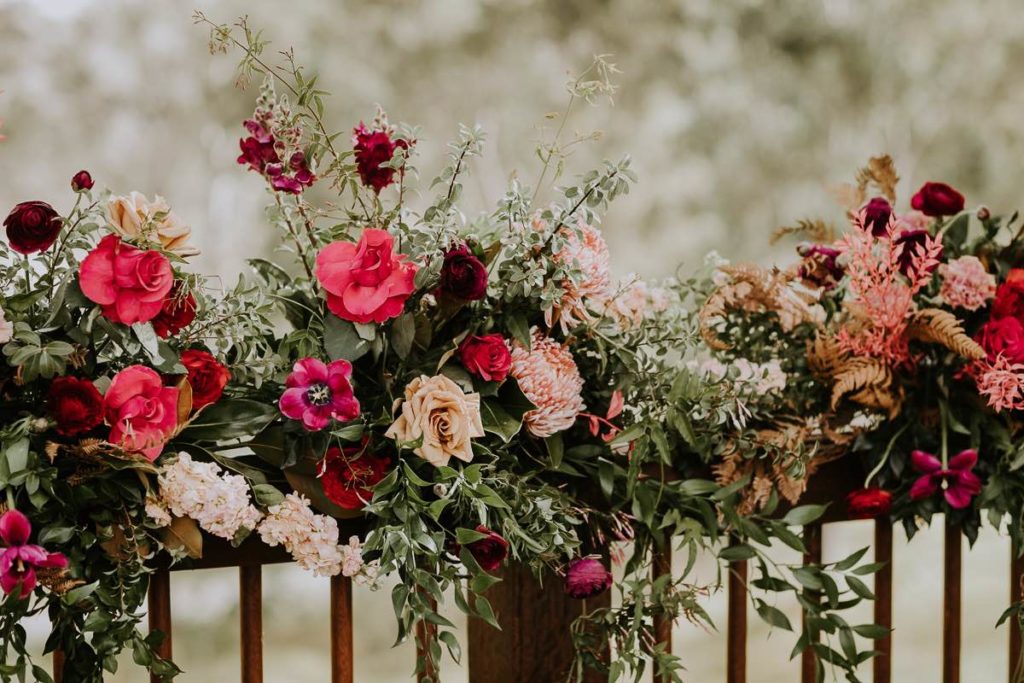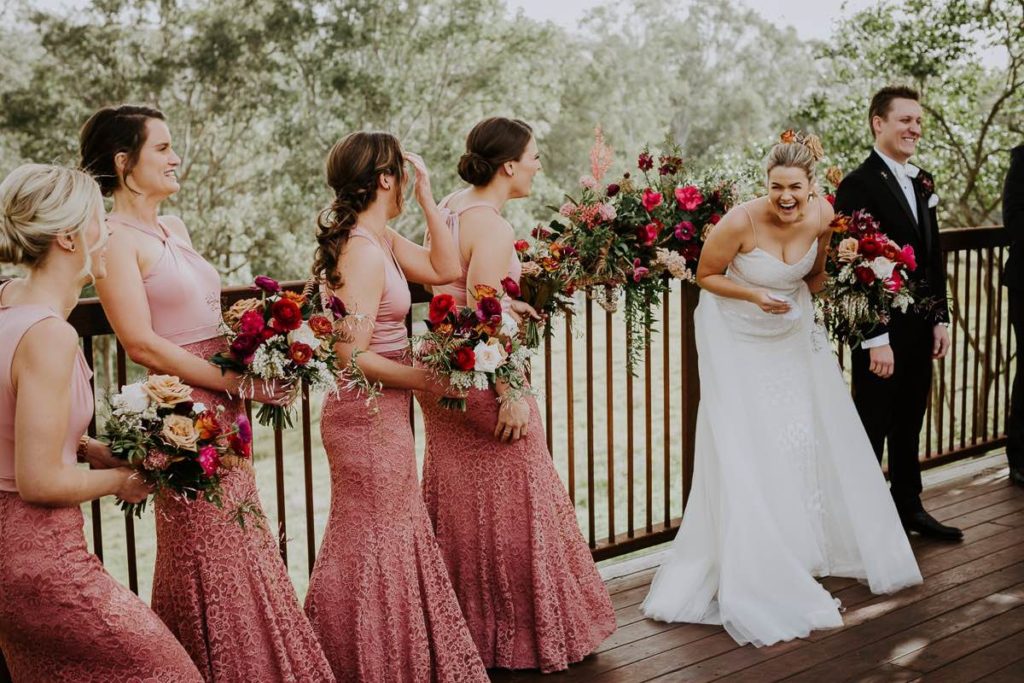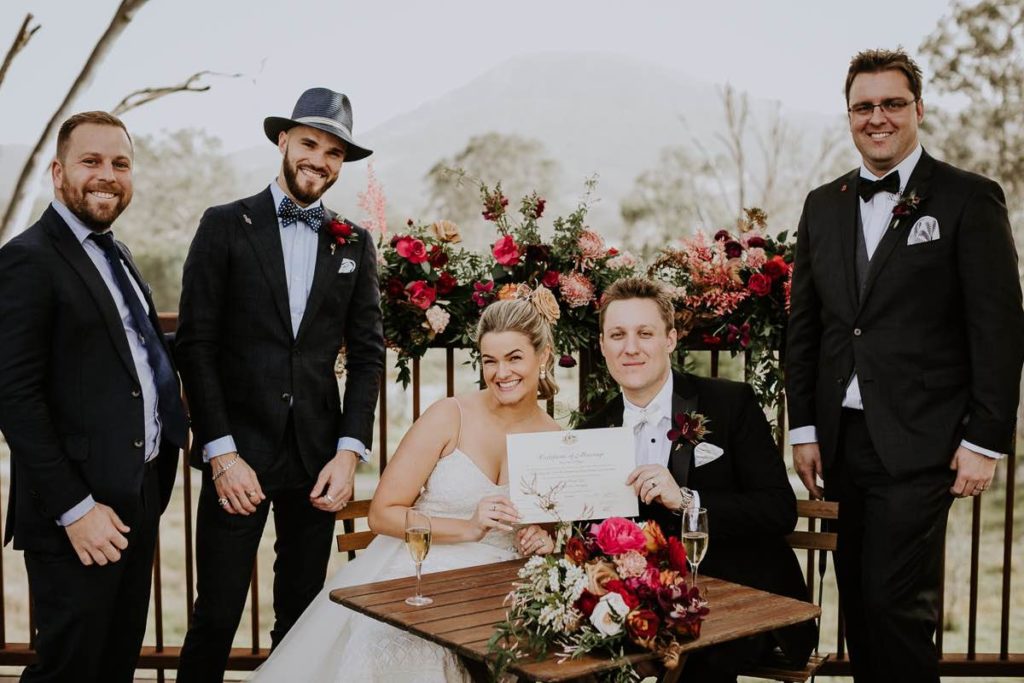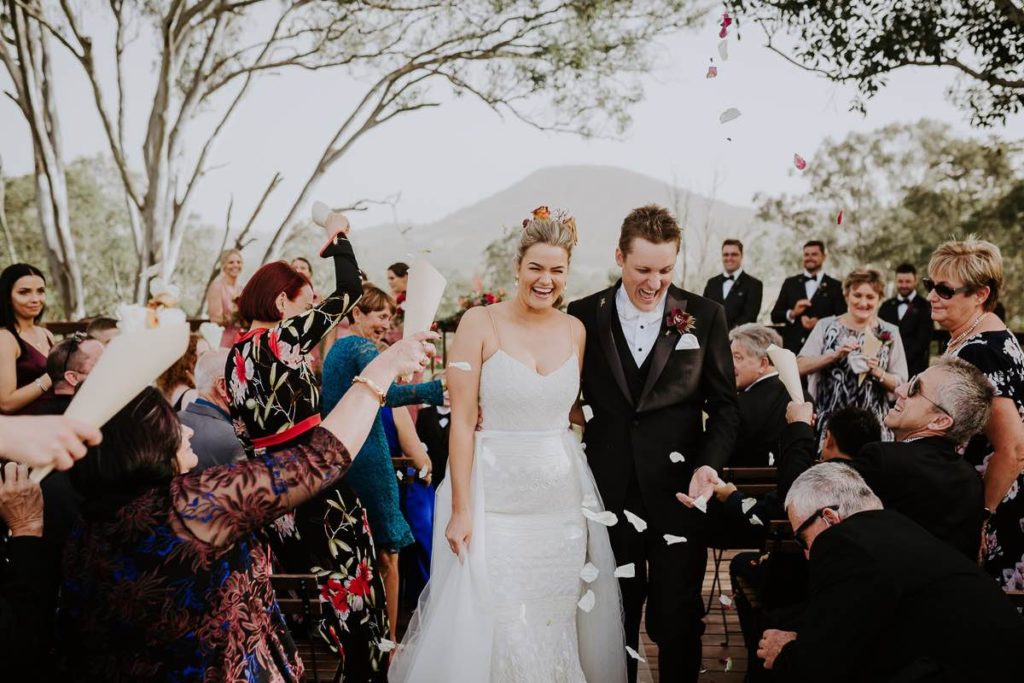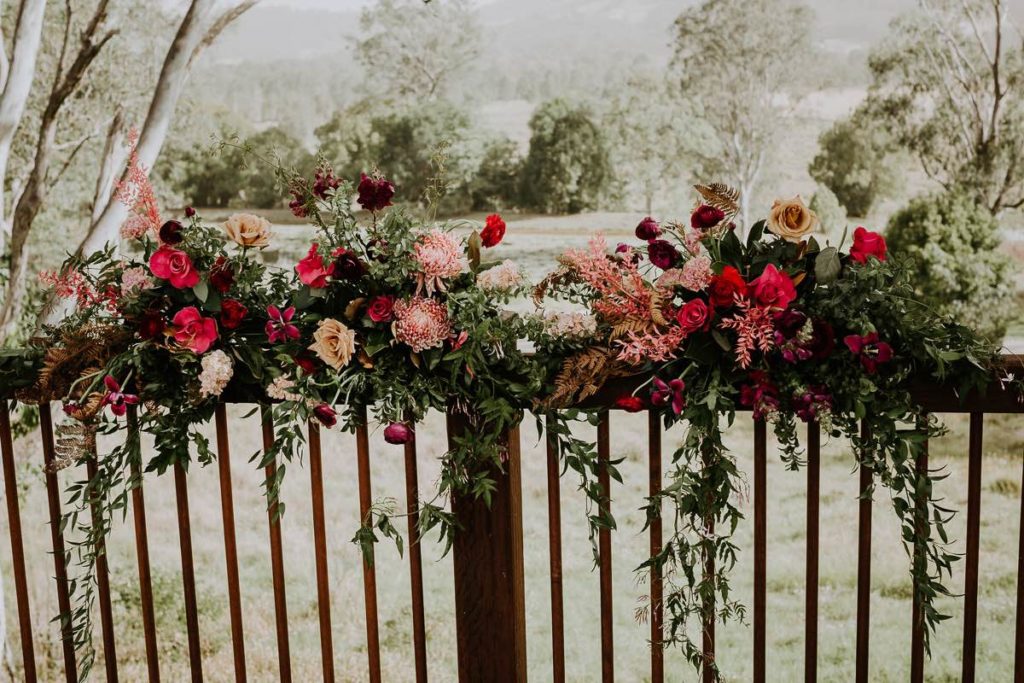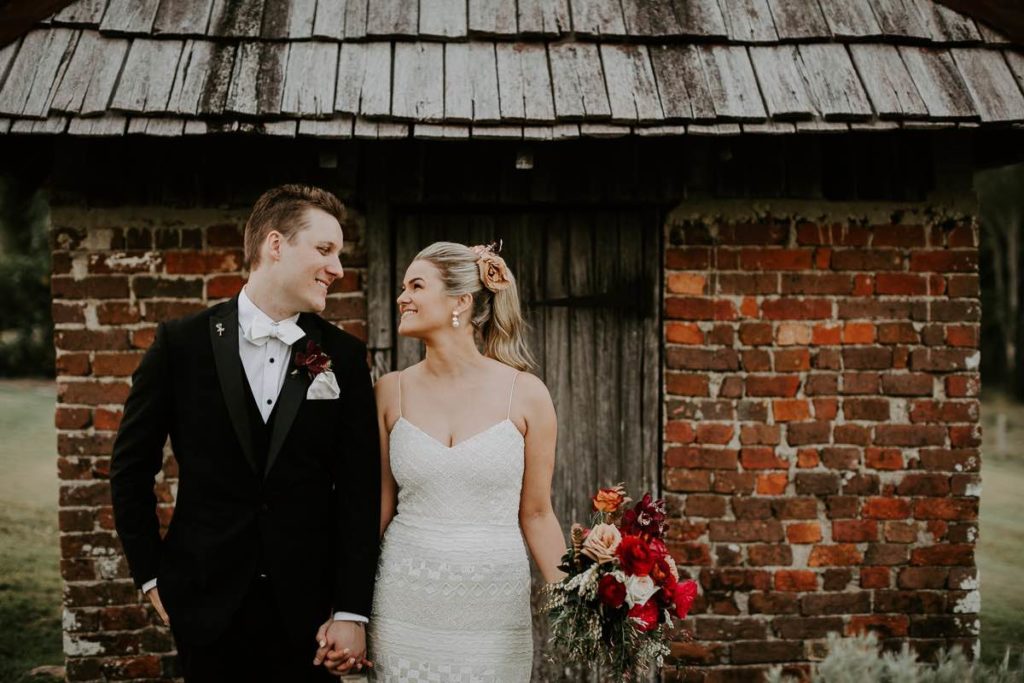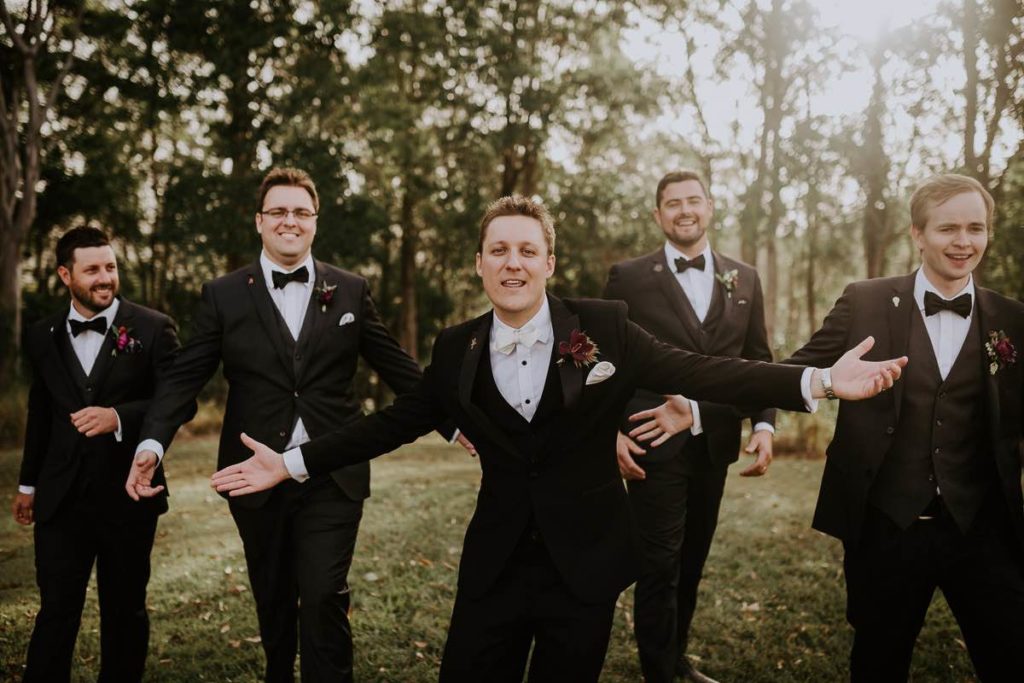 After the ceremony in front of the floral adorned handrail at Yandina Station's new pavilion deck guests enjoyed some downtime before heading into the fun reception space, and when the sun went down the colour palette really came to life with all the candles and lighting providing that soft warm tone. Two lush hanging installations with our simple drop lighting dripped from the beams on the ceiling and then guests eyes were drawn to the clusters of clear glass with posies of florals in the rich florals as in Anita's bouquets, these were placed on top of scrunched blush runners by Simply Style Co. Vases were grouped at Yandina Station to allow for platters of delicious food – sometimes the smell of it, when we are setting up, is INSANE – makes my muesli bar on the drive home seem a pretty poor substitute. Especially when I have to see a Zoe Clark Cake before I leave….
What a fun and amazing wedding to be a part of – so much joy. Thank you.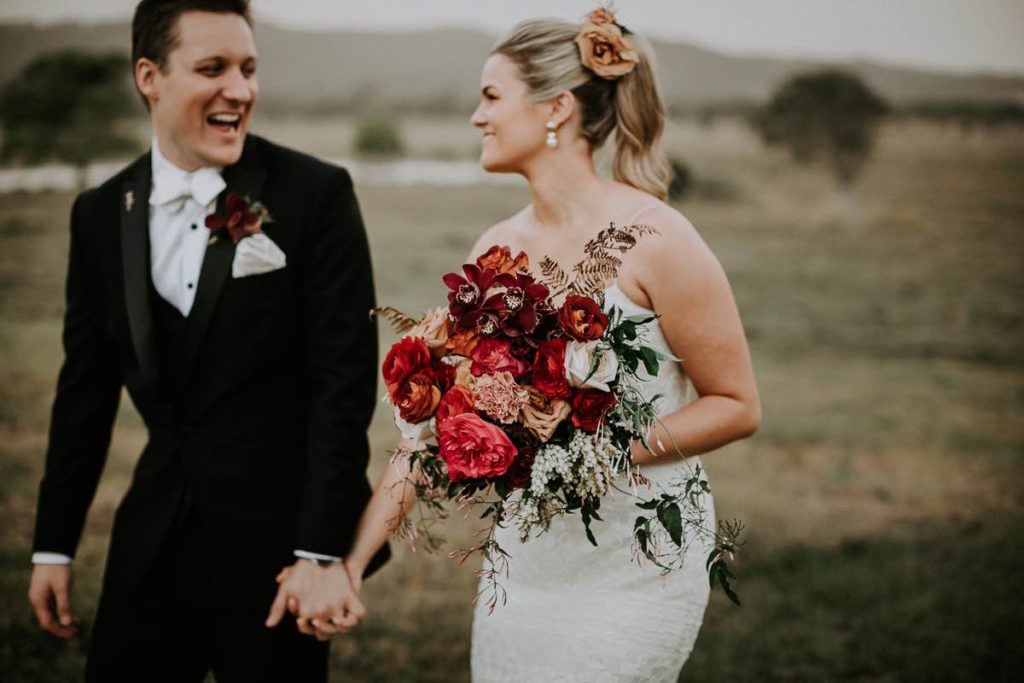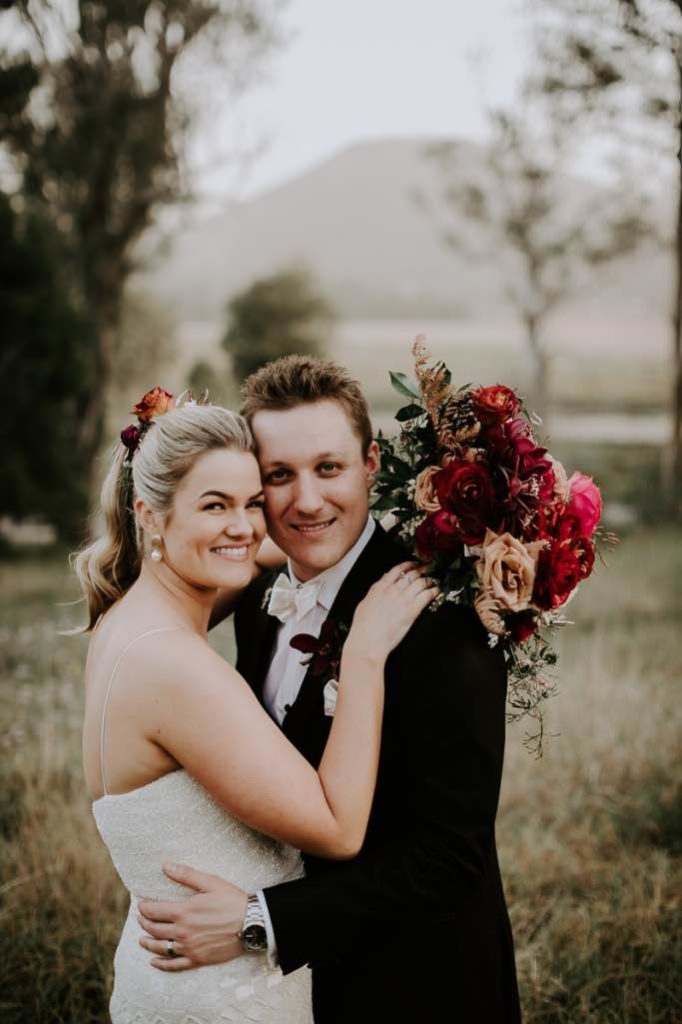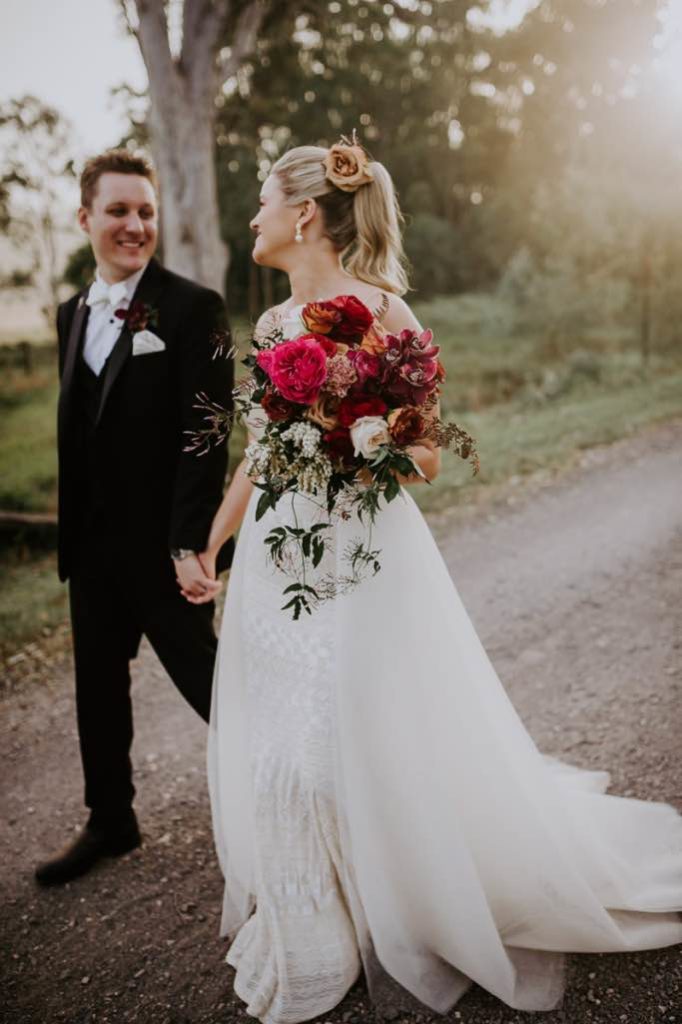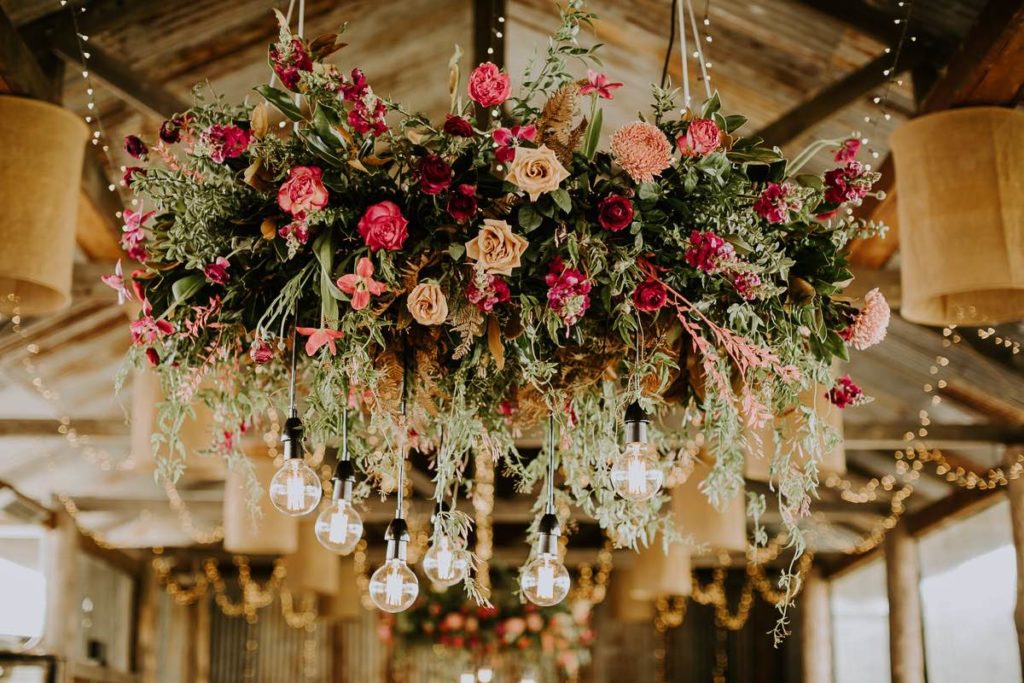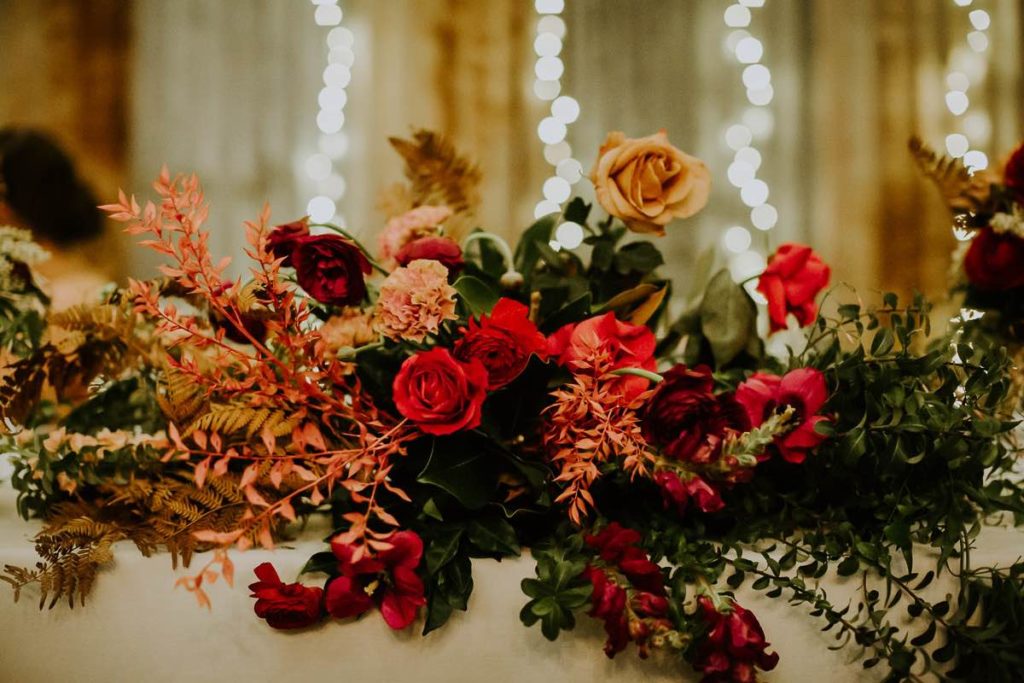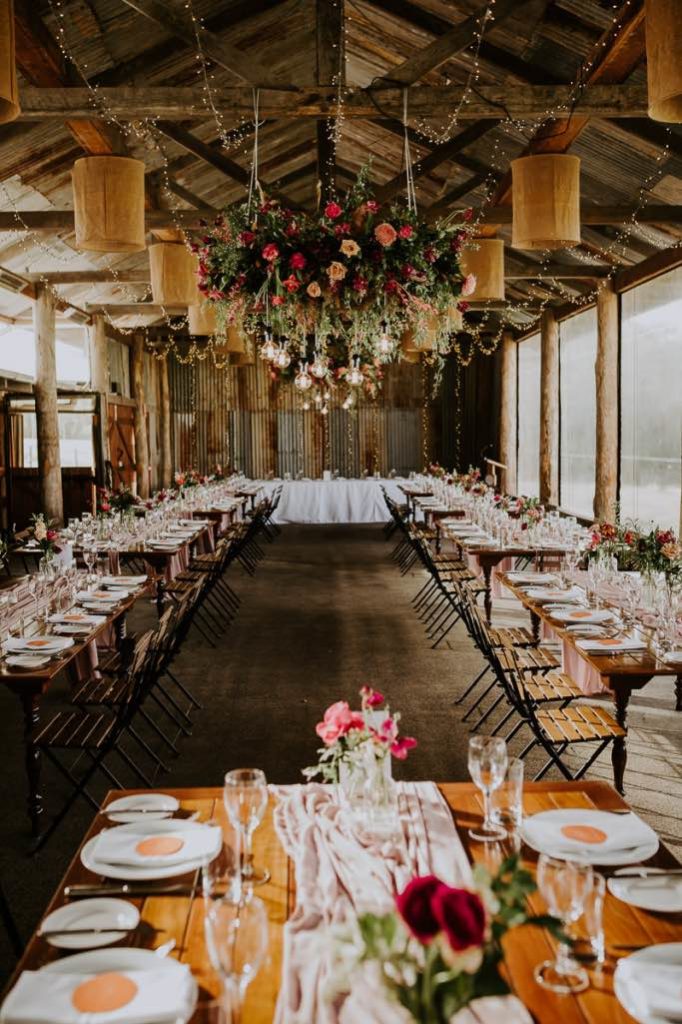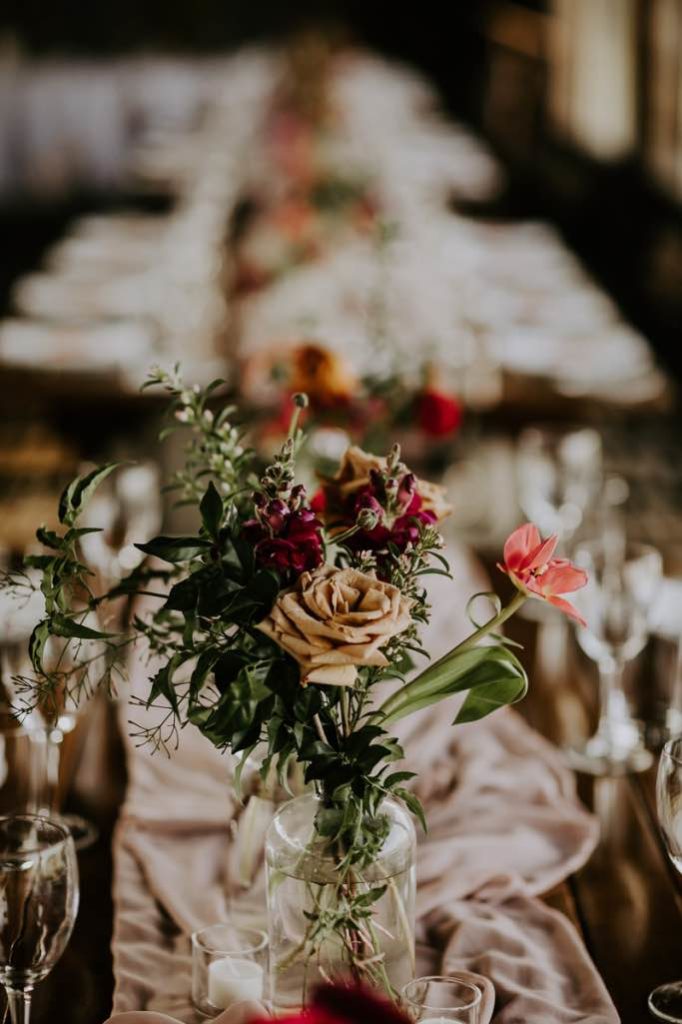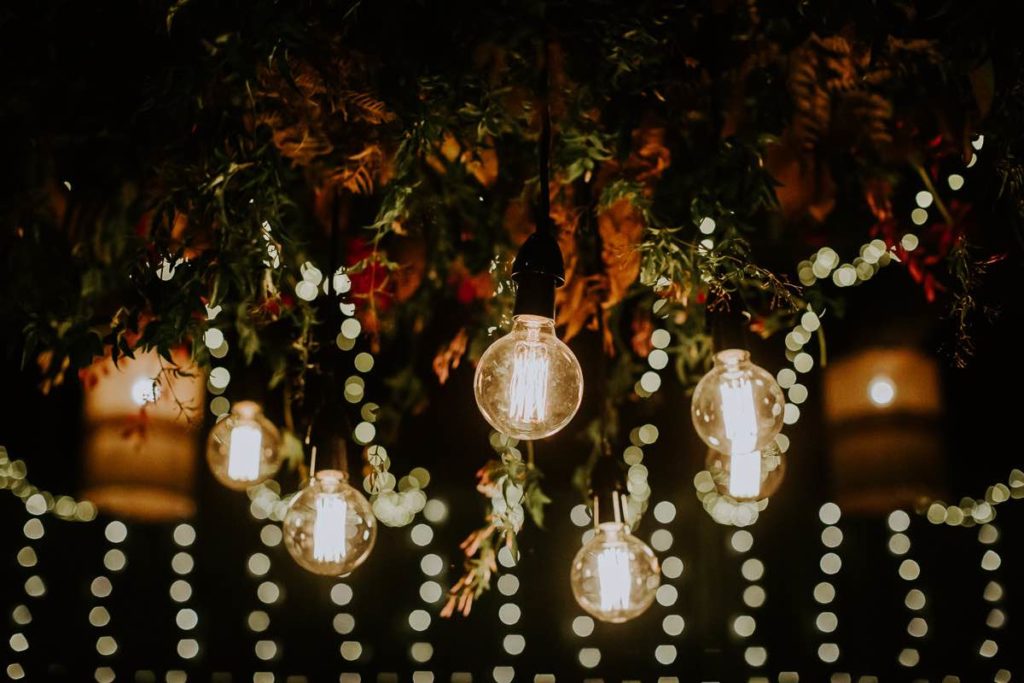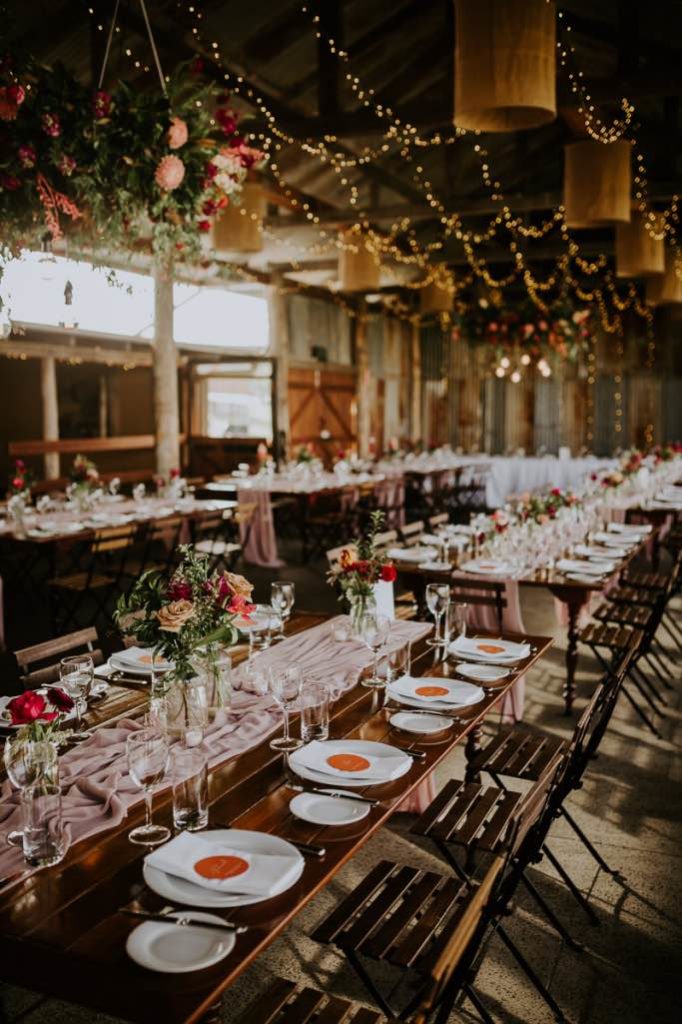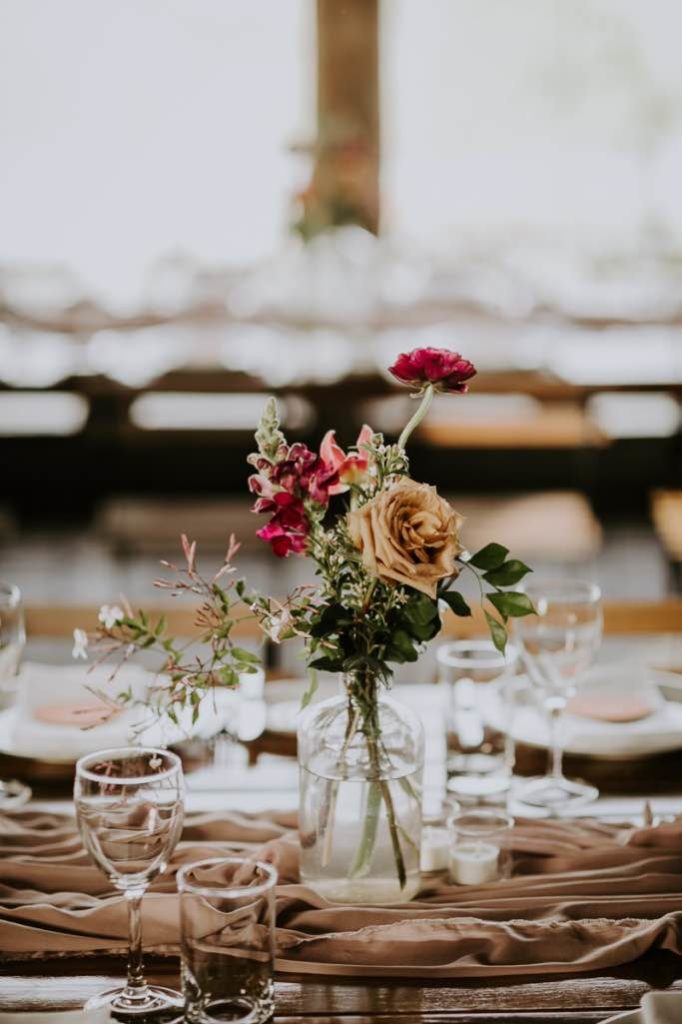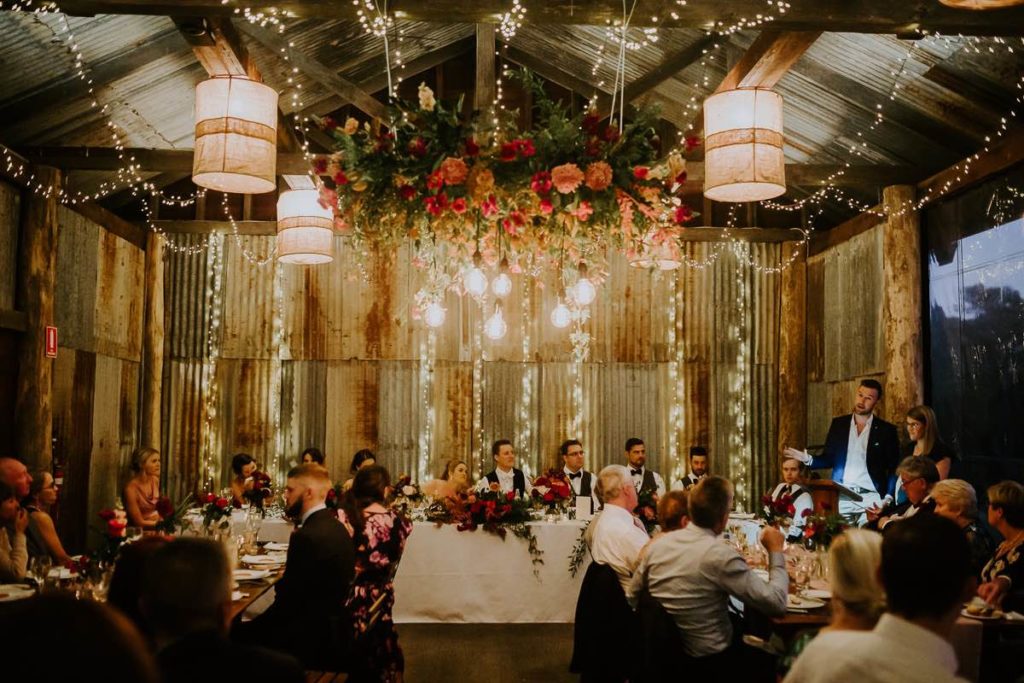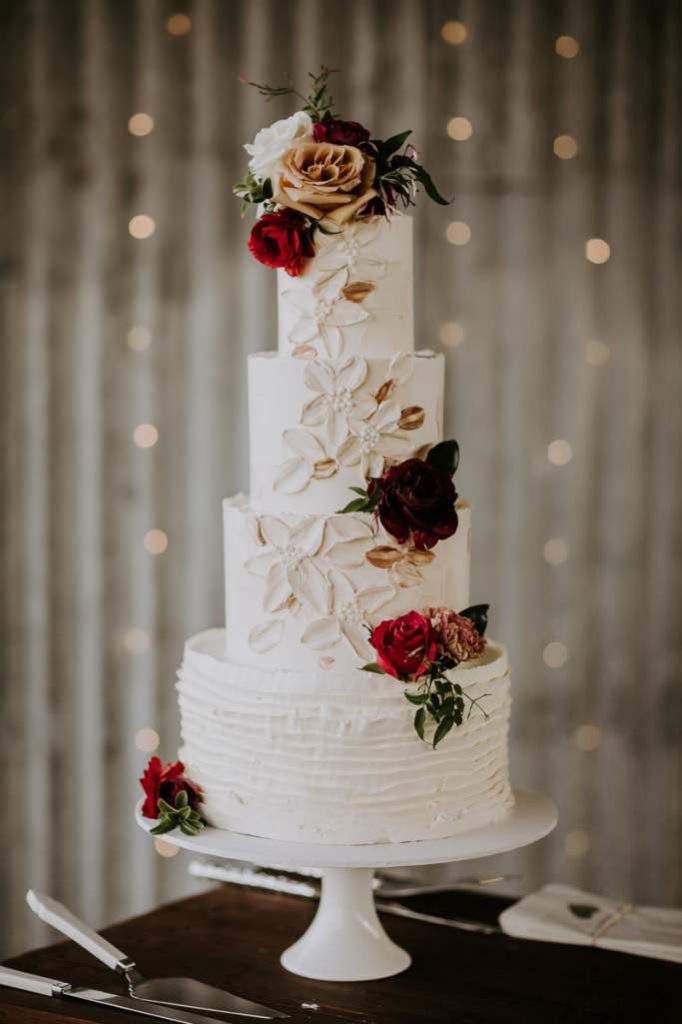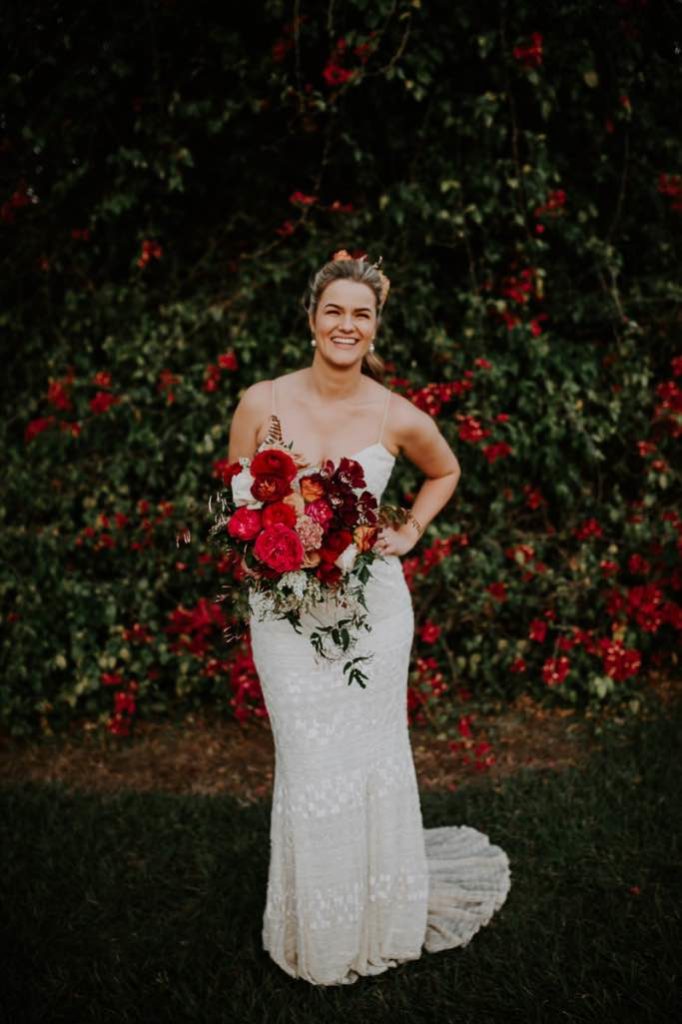 Photography BONNIE JENKINS | Venue YANDINA STATION | Hair EVALYN PARSONS HAIR | Cake ZOE CLARK CAKES | Runners SIMPLY STYLE CO. | MUA GEMMA ELAINE