Relaxed Elegance at Noosa Waterfront Restaurant
Noosa Waterfront Restaurant
August 2017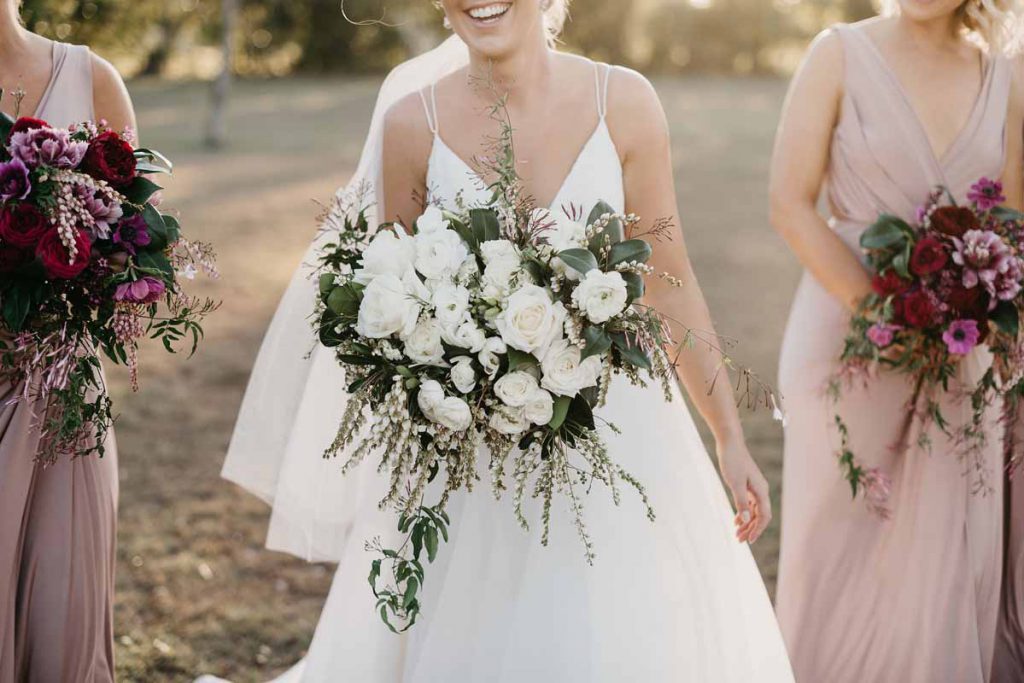 This stylish Noosa Waterfront Restaurant wedding featured on the Sunshine Coasts most adored wedding blog, The Bride's Tree and captured by one of our favourite photographers Ephemeral Creative (formerly Trent & Jessie Photographers. Jess's fresh white bouquet was full of the prettiest winter blooms such as ranunculus, anemones, freesia, roses, and Andromeda. A mass of rambling jasmine created the most romantic feel to the design and gave the bouquet a relaxed coastal style. Jess's bridesmaid's bouquets were filled with the same flowers as the bridal bouquet, however, took on sexy and deep tones of ruby, magenta, and plum. This colour palette worked so beautifully against the blush bridesmaids dresses.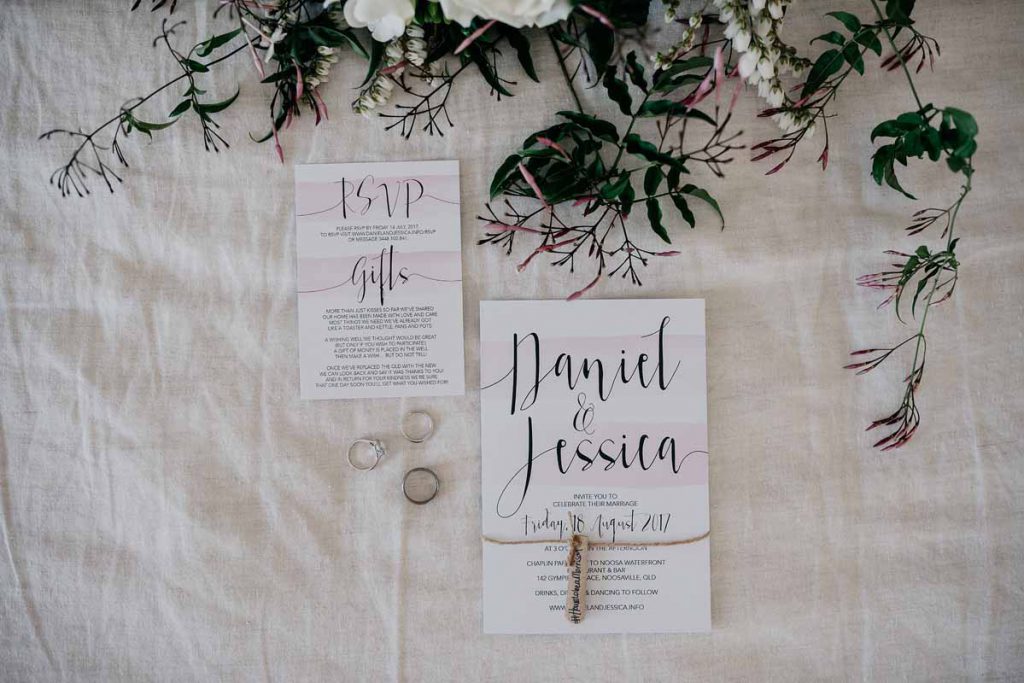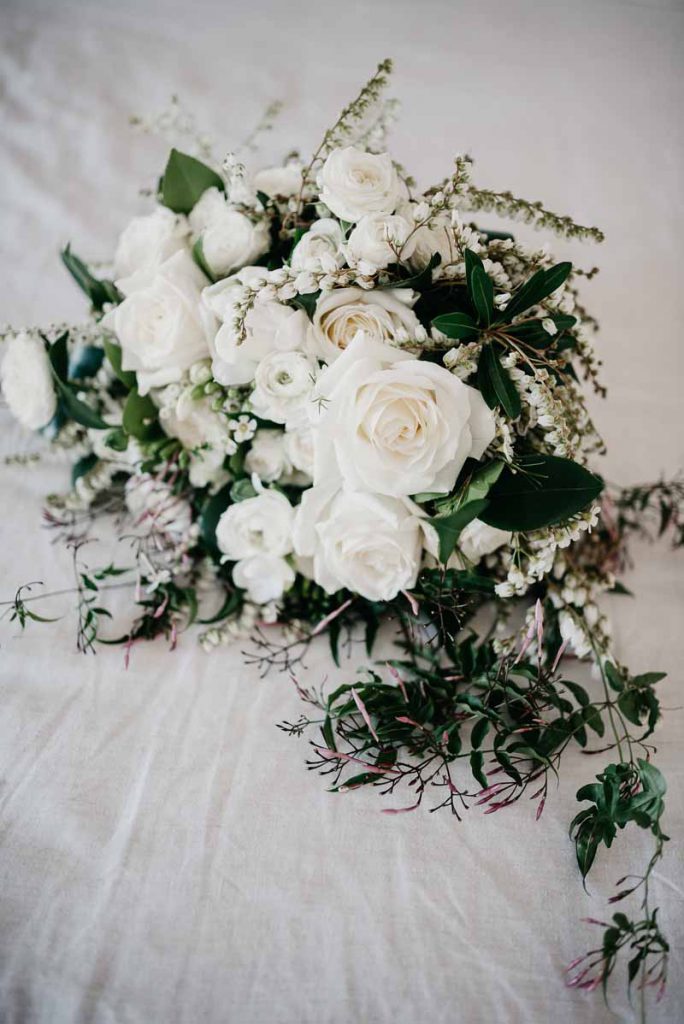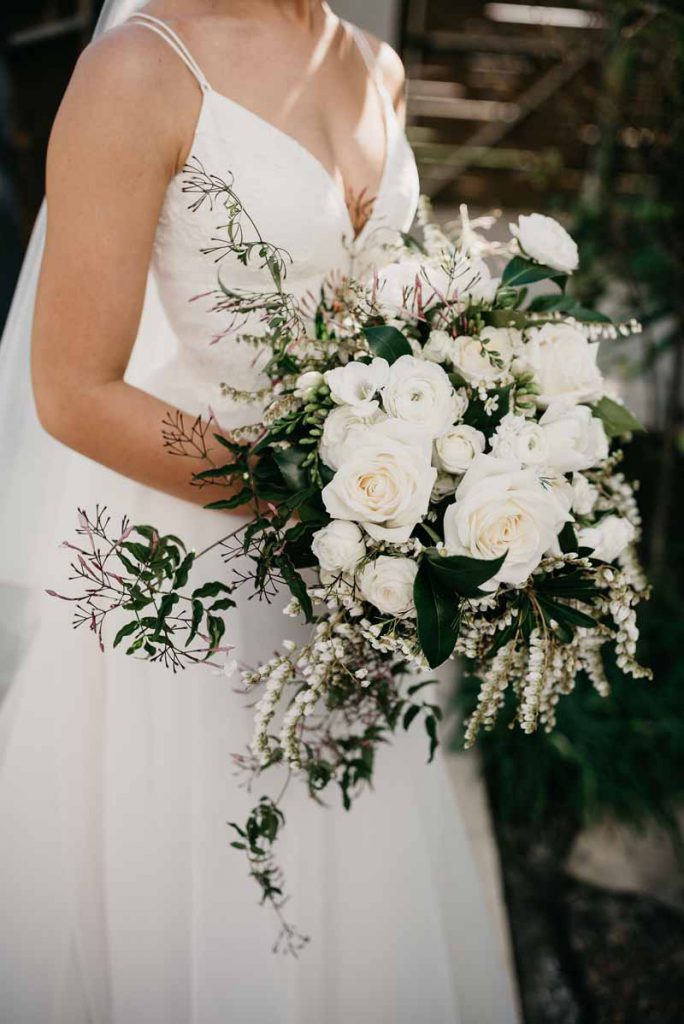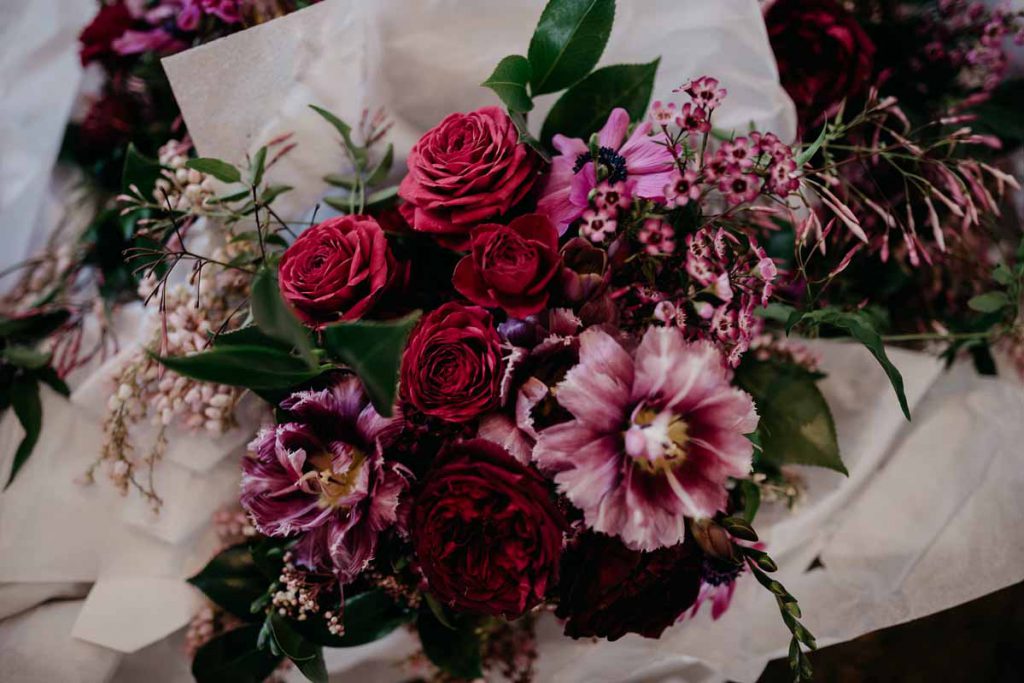 Jess and Dan's wedding was held on the lawns in front of the Noosa Waterfront Restaurant, on a private nook away from the hustle and bustle of Noosa. A lush garland of rich burgundy and plum blooms framed the two as they said their 'I do's' in front of all of their friends and family. The ceremony and reception styling were by the amazing team at Splash Events.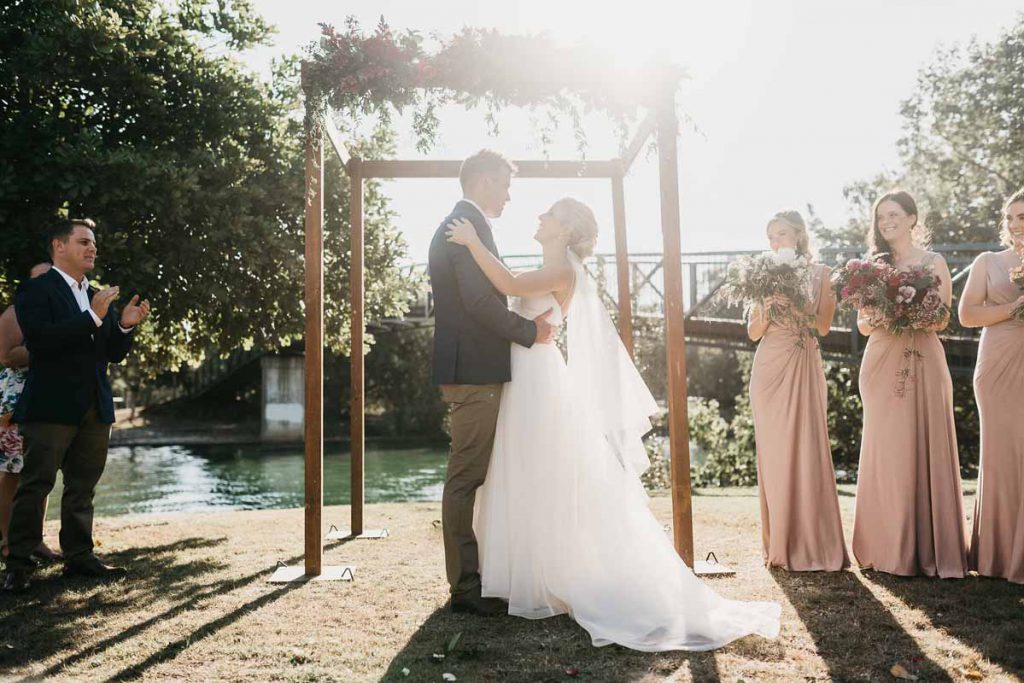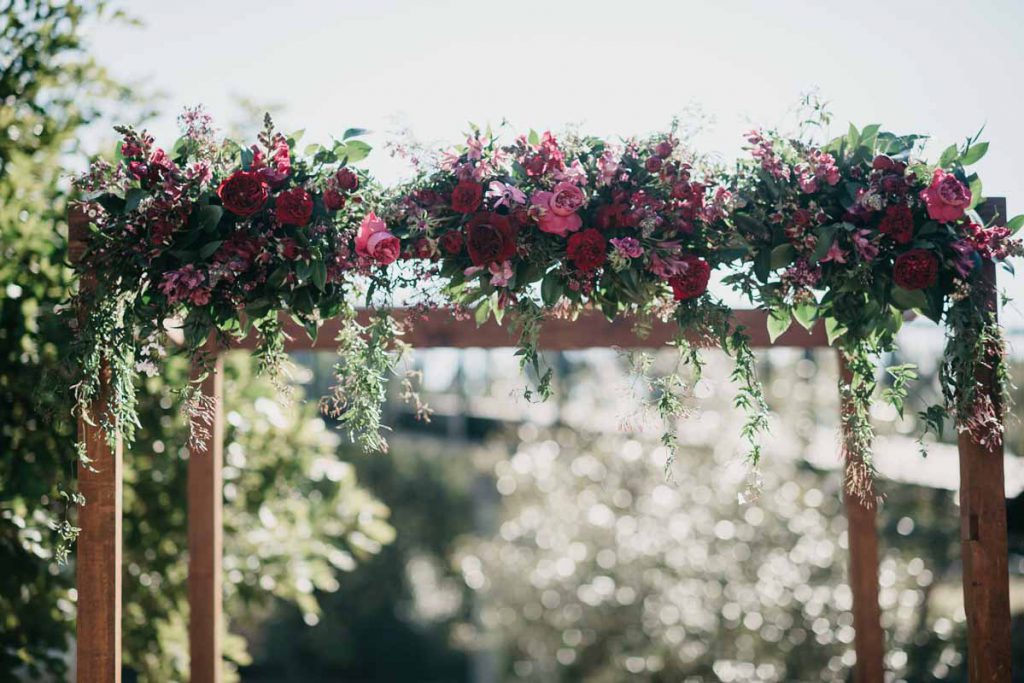 I really cannot put into words how much I loved the flowers at my wedding, they were perfect and were more beautiful than I could have ever imagined.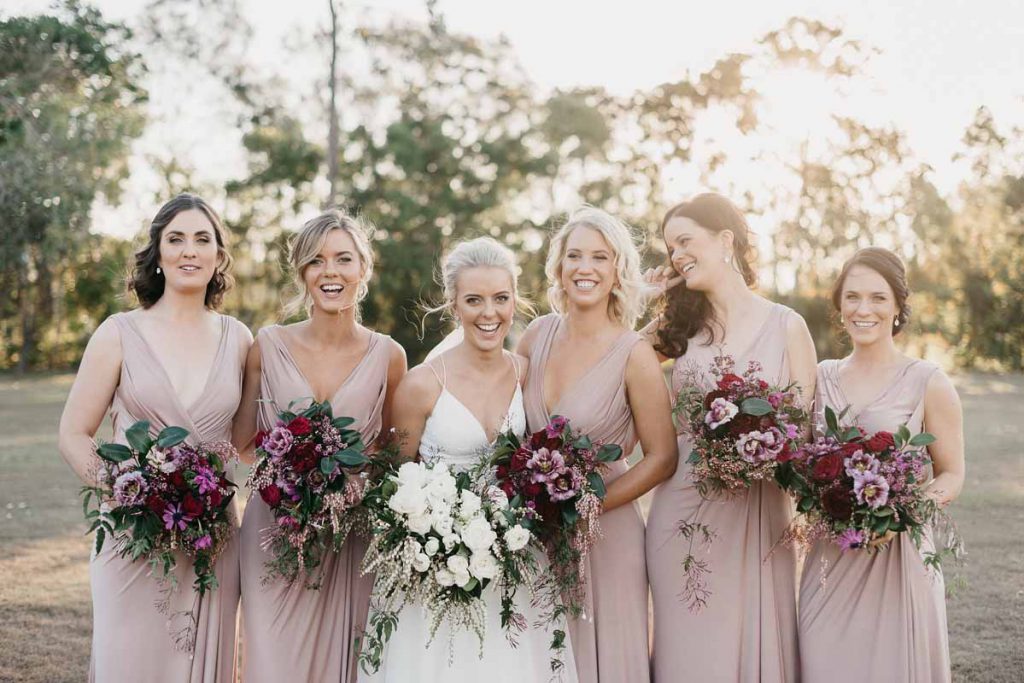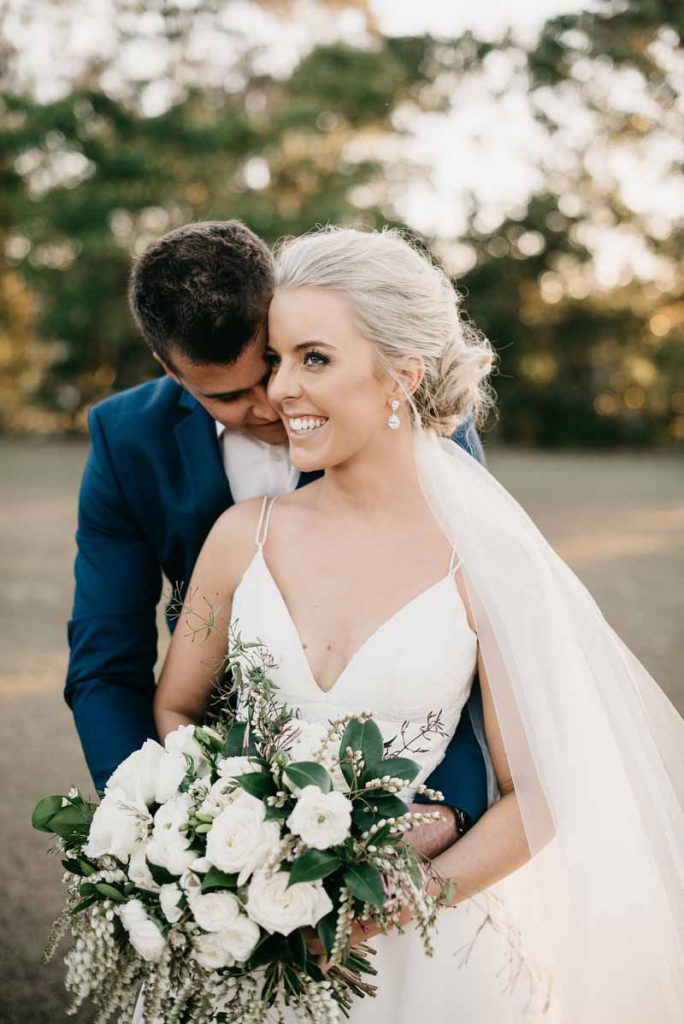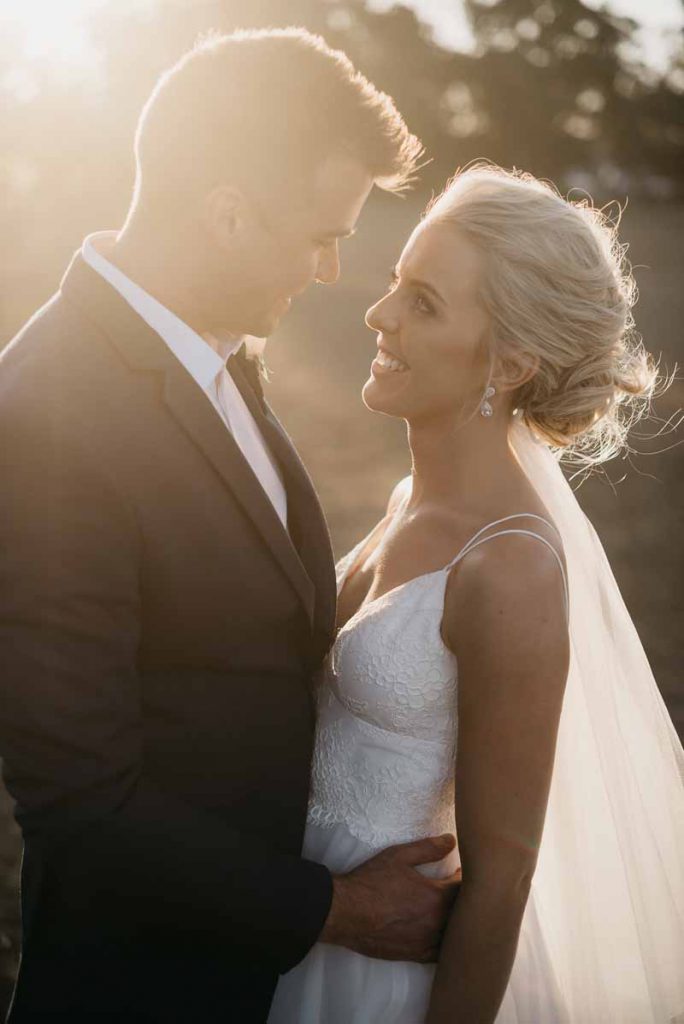 For the reception, Jess and Dan opted for lush floral hedges with the deep tones with modern candle holders of varying heights. The deep tone of the flowers really popped on the fresh white linen and tied in the black cross back chairs.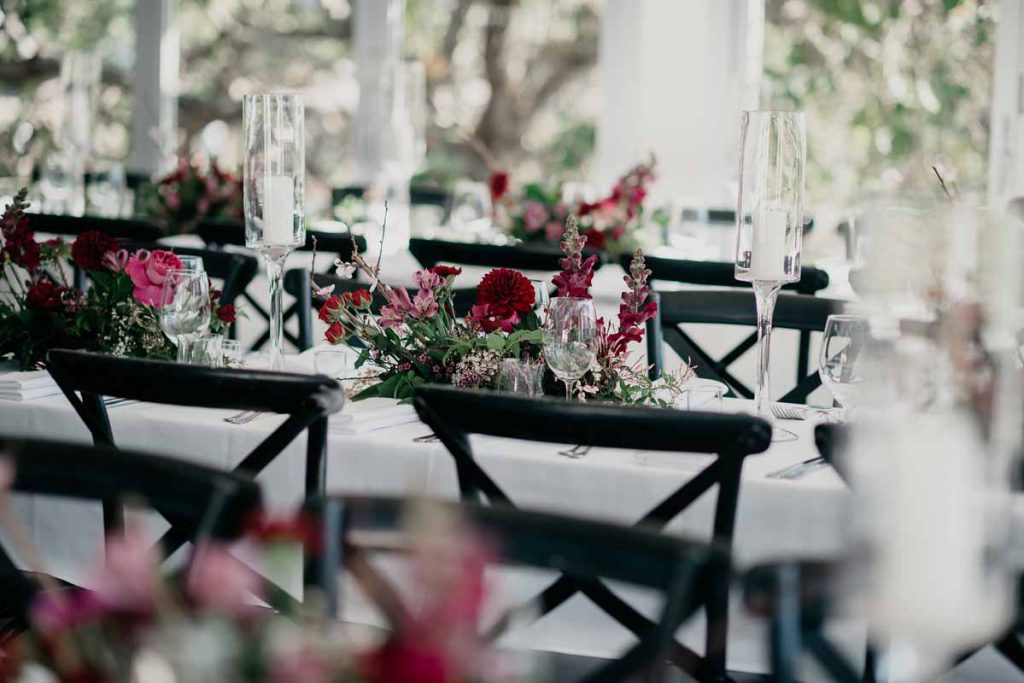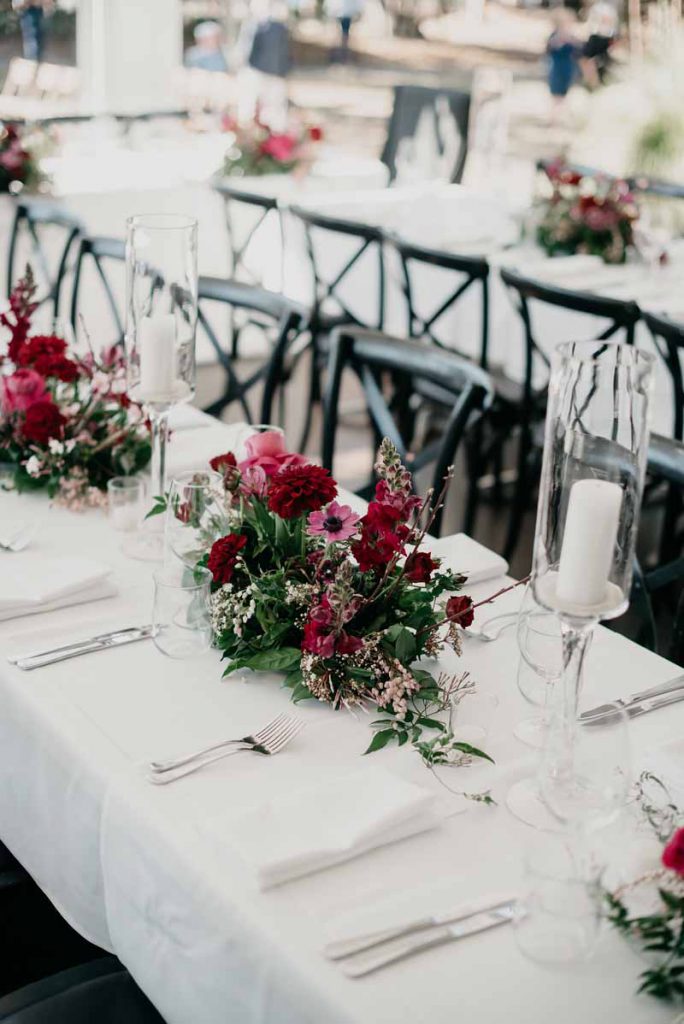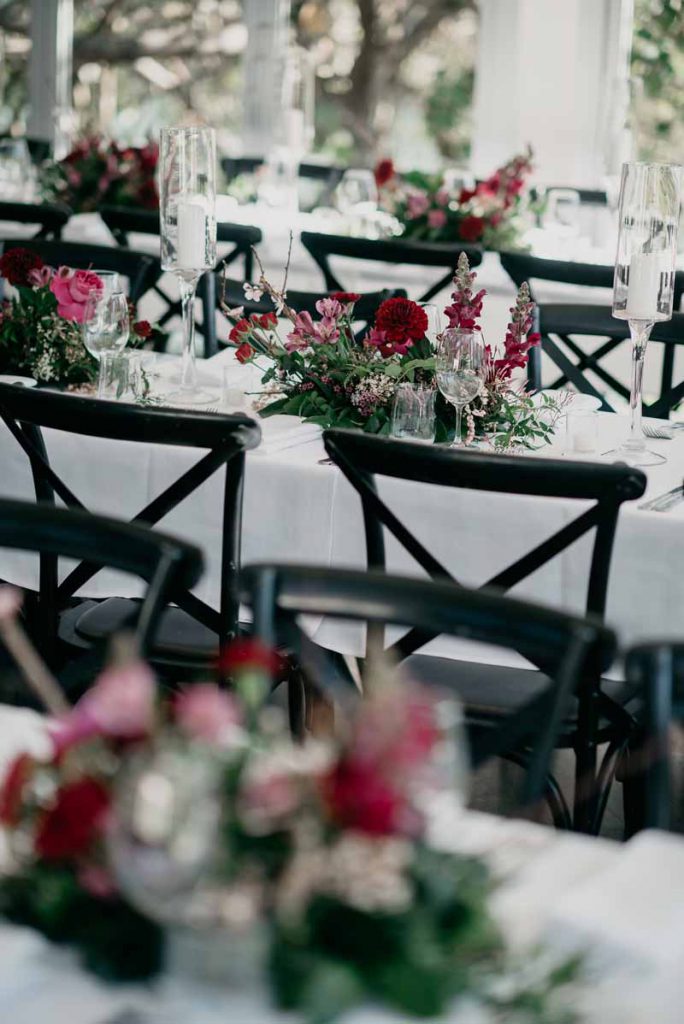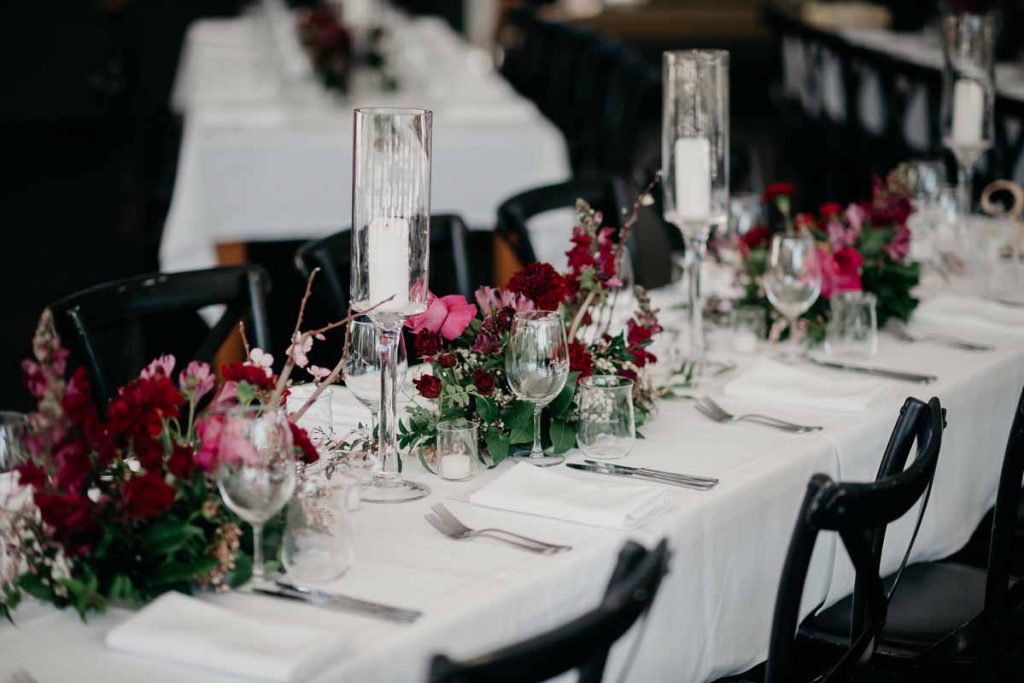 Working with Jess was an amazing experience we loved bringing her vision to life and adding to everlasting memories for the couple and their family.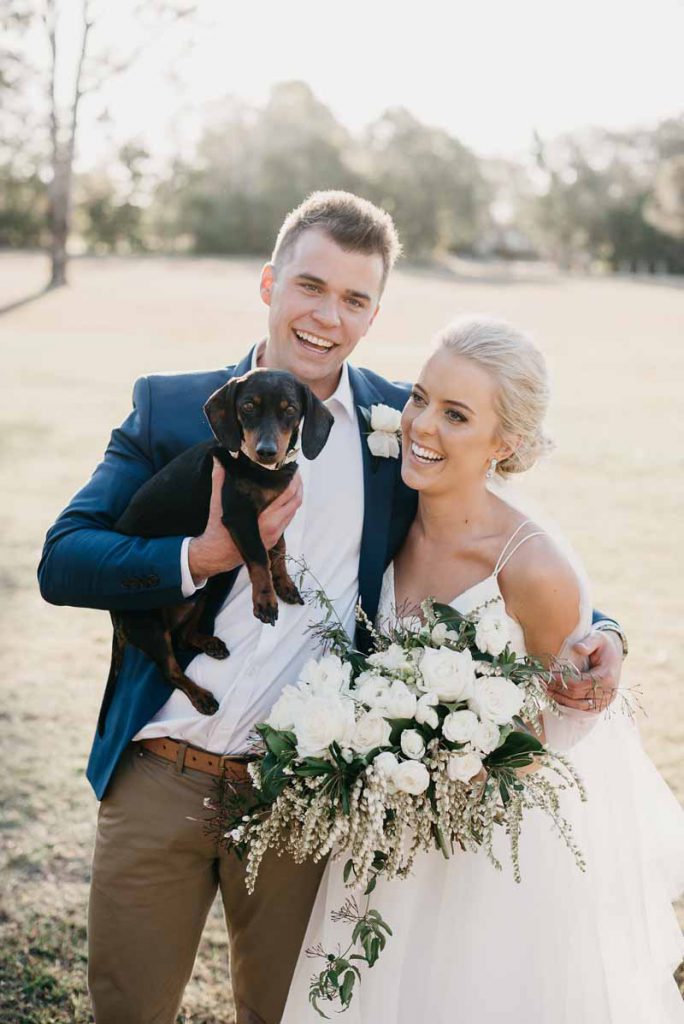 Photography by: Ephemeral Creative