MONICA + ANDY AT PIER 33
PIER 33, MOOLOOLABA
JULY 2021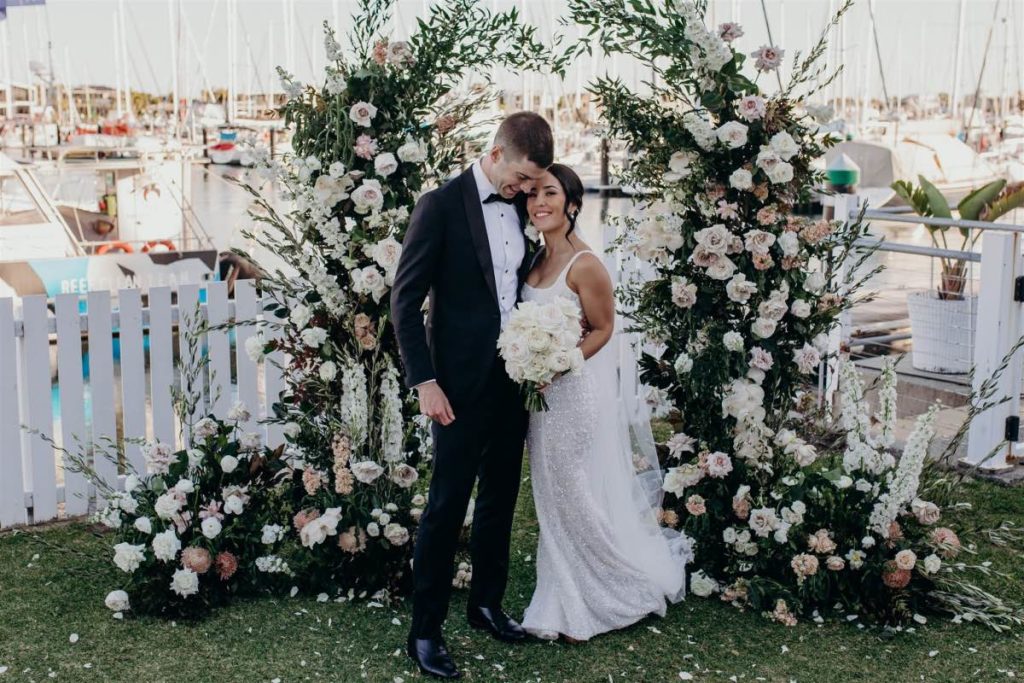 Crisp, modern, and classic was the brief for Monica and Andy's Mooloolaba wedding day on a perfect July day.
The sun was shining on the Sunshine Coast and the lawns at Pier 33 on their wedding day; perfect for an epic ceremony backdrop filled with modern blooms and textures – did someone say LUSH wedding flowers? This freestanding ceremony feature of two freestanding florals subtly encircled the couple whilst they said their vows. The floral stands were then moved behind the cake as the perfect backdrop to a stunning cake design.
The bouquets were simple, modern, and elegant to match the simplicity of the bridesmaid's dresses. The stacked mixed rose bouquets included imported reflexed roses as well as some cottage style roses, the bridesmaids had elegant long stems and the bride's larger rounded design had short stems to balance the shape and show off as much of her stunning gown as possible.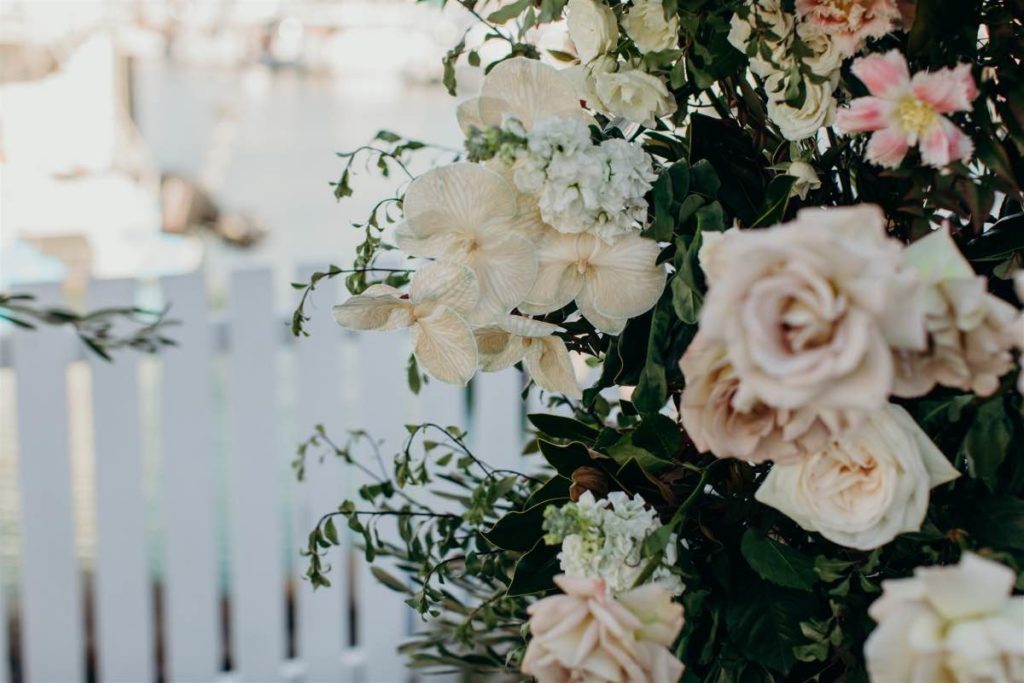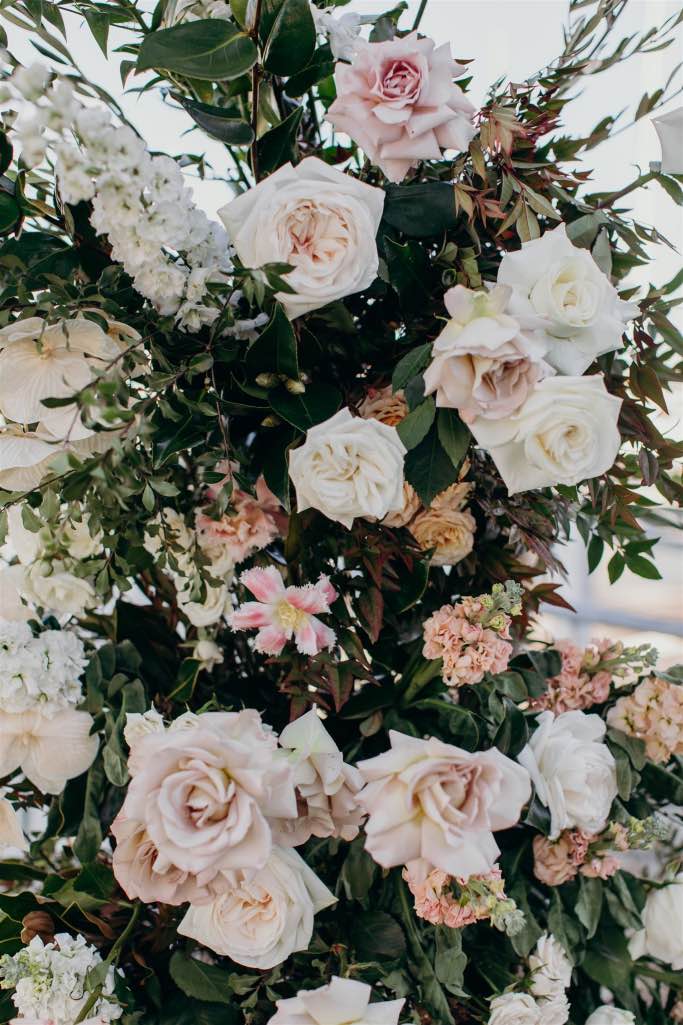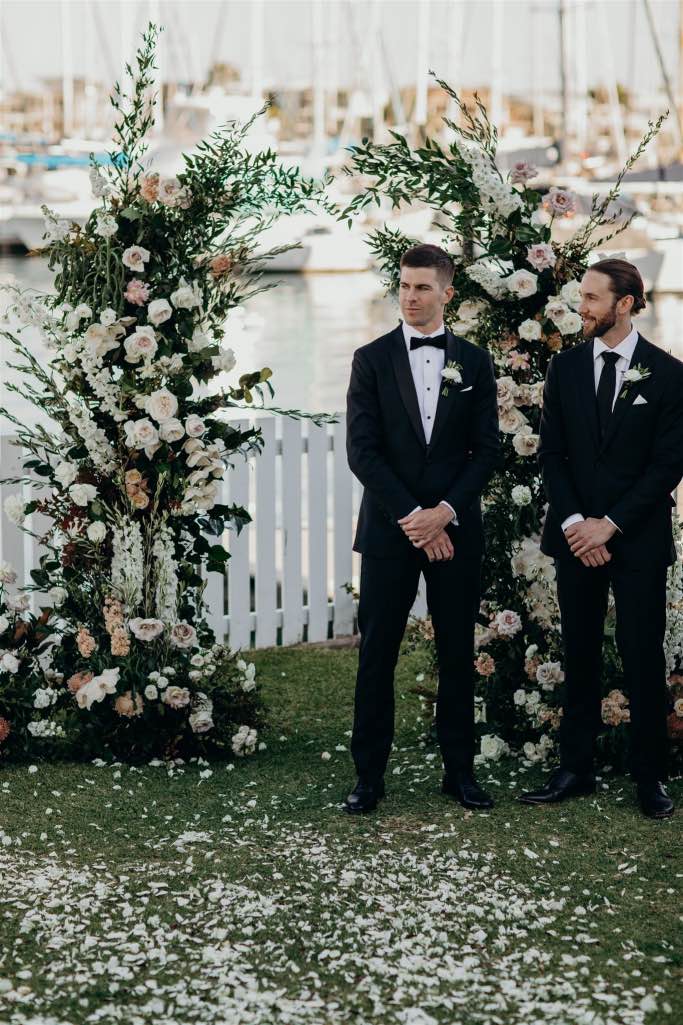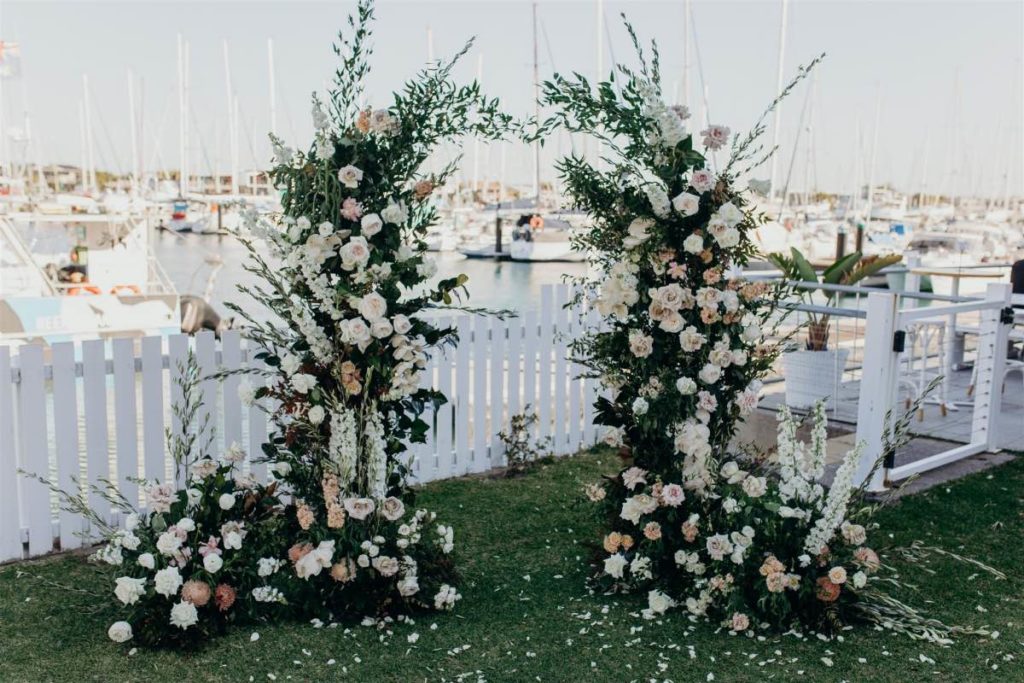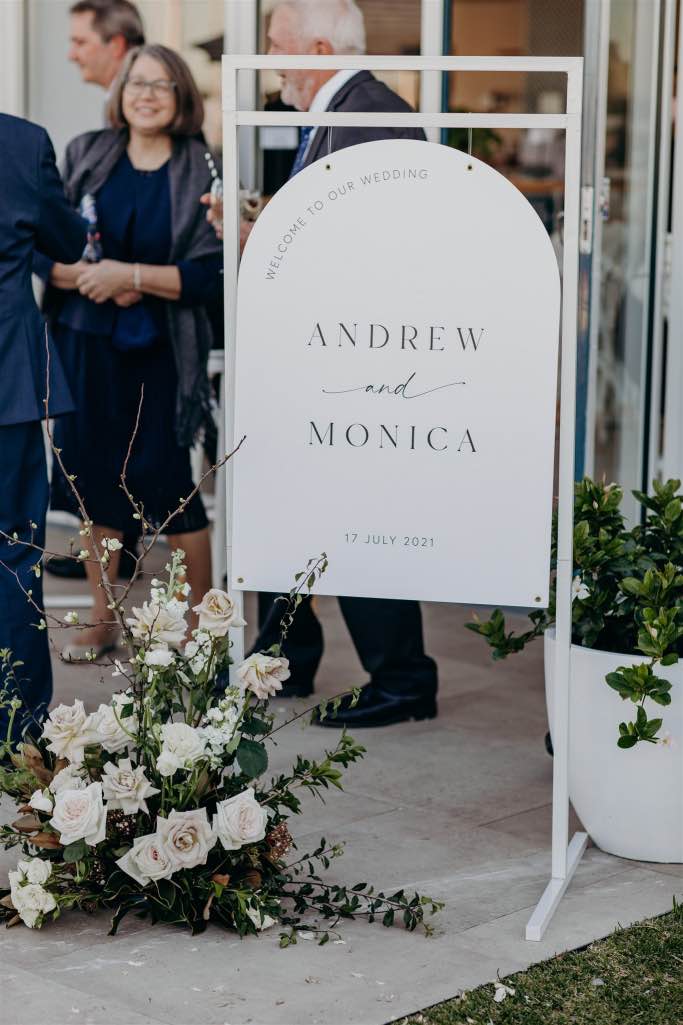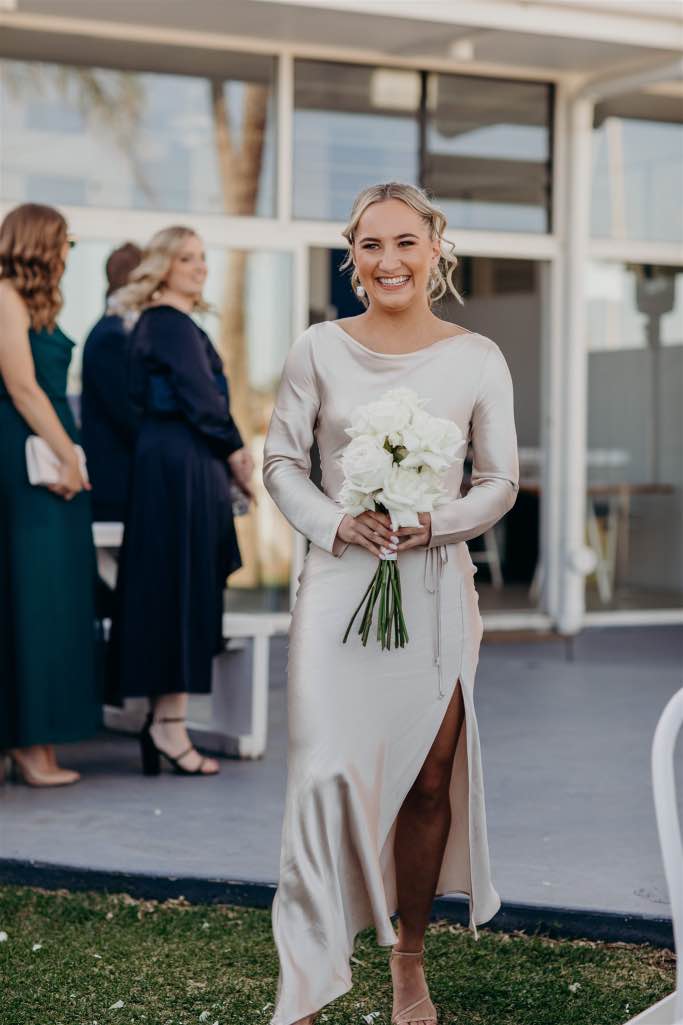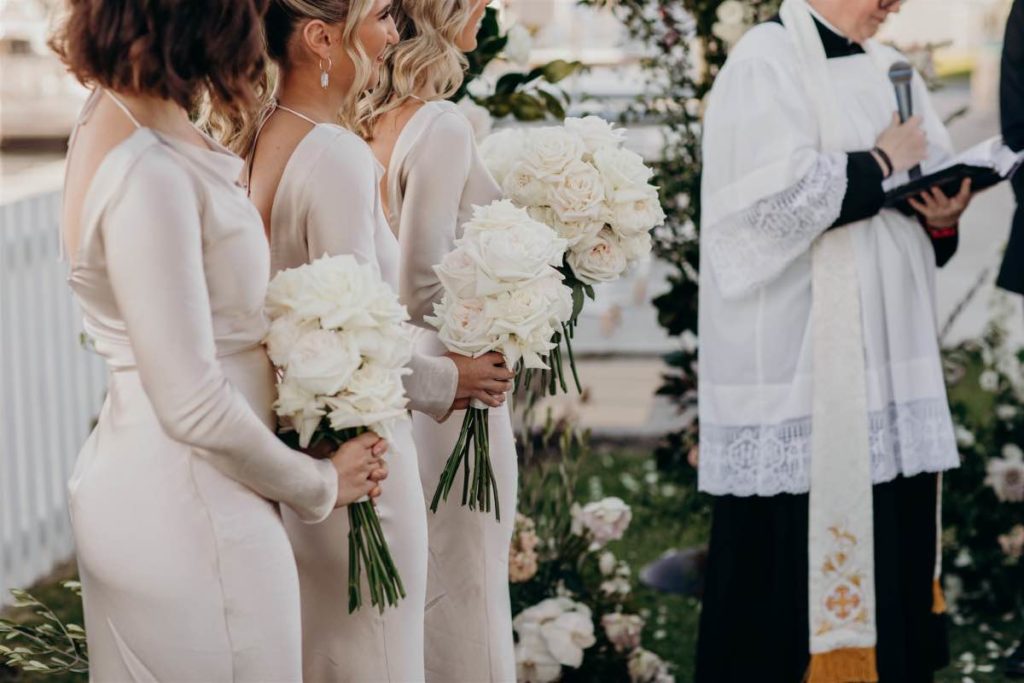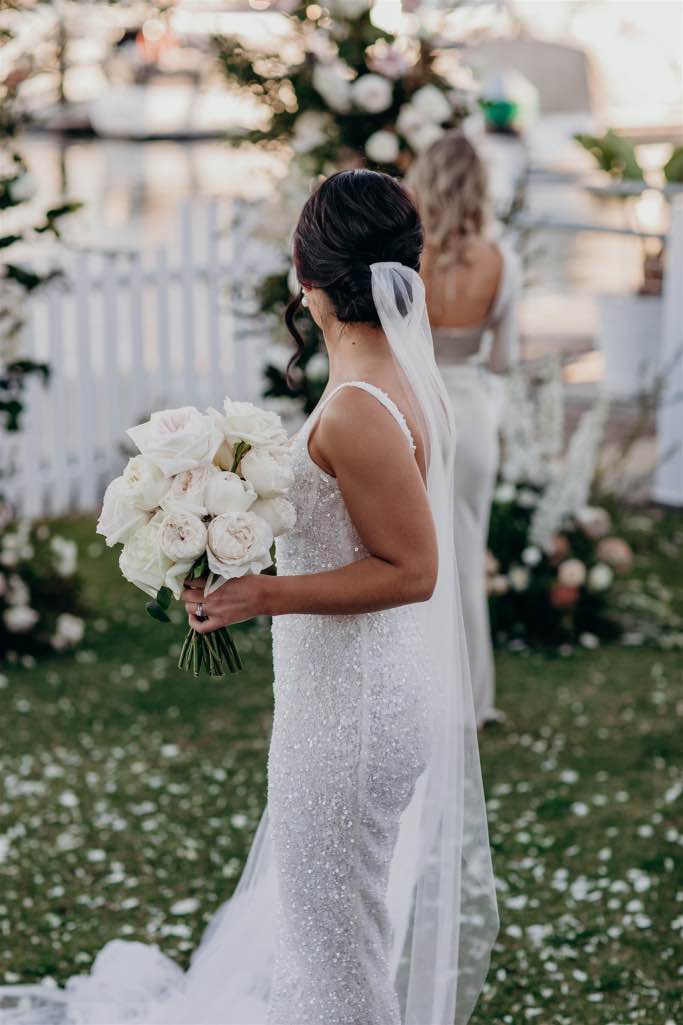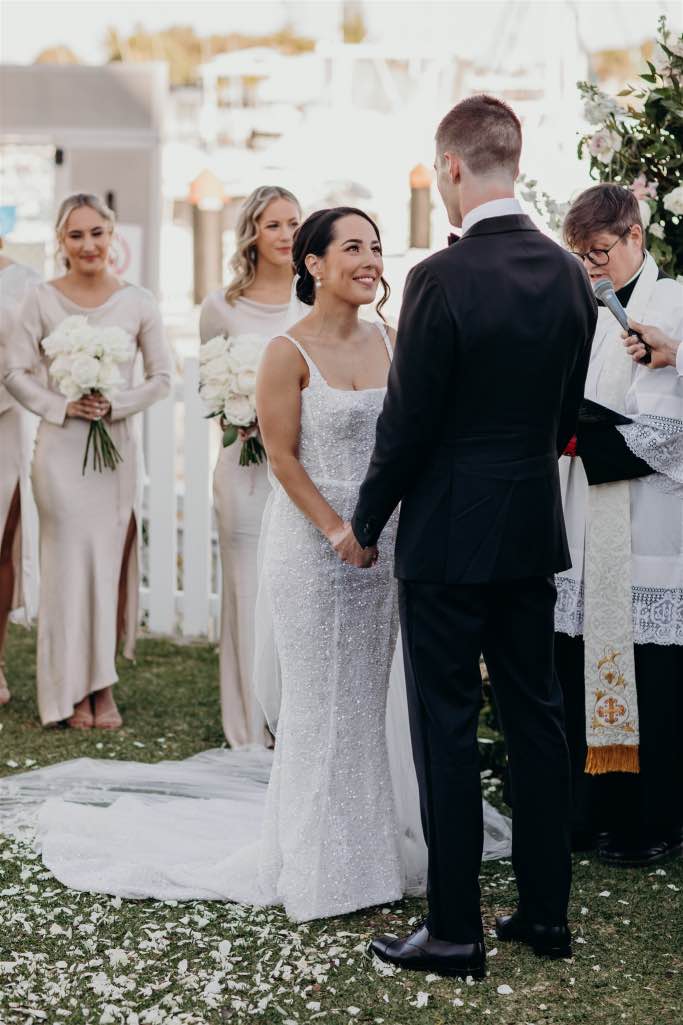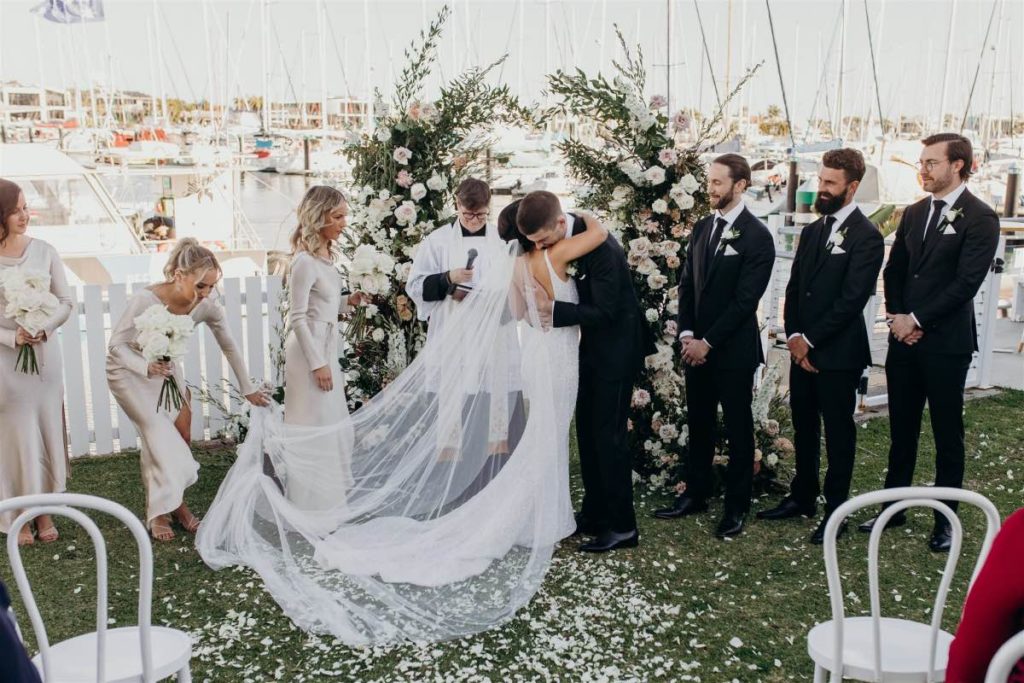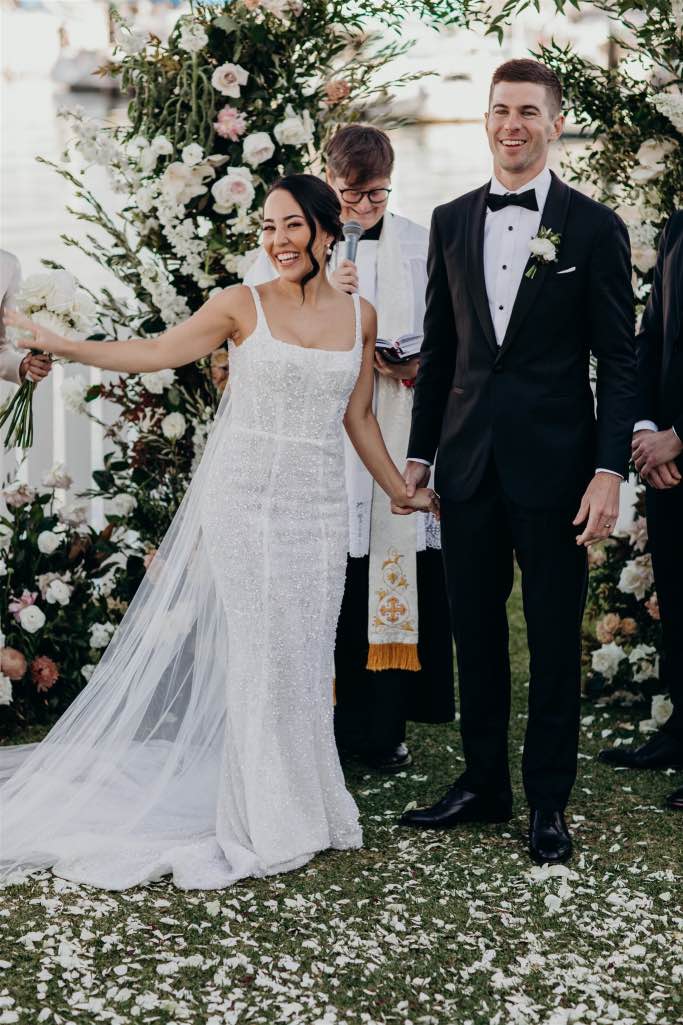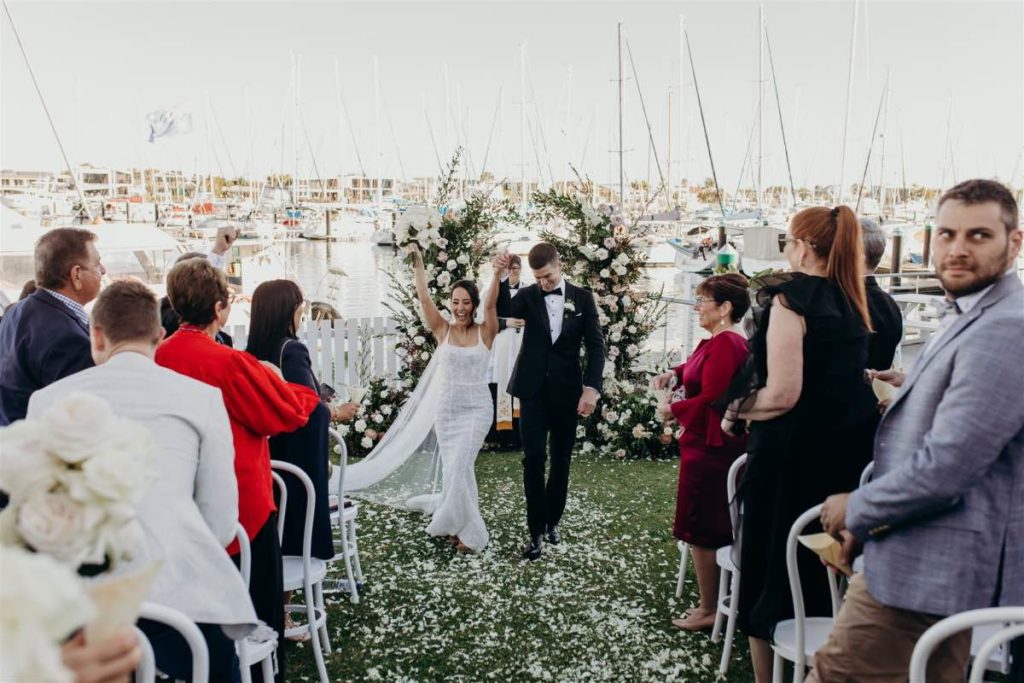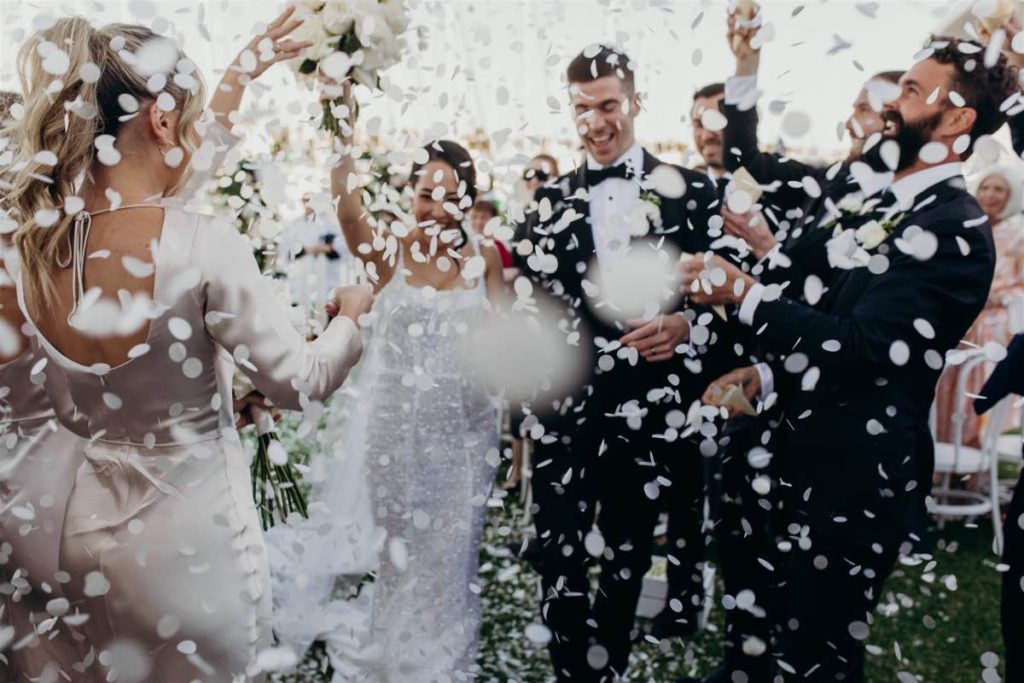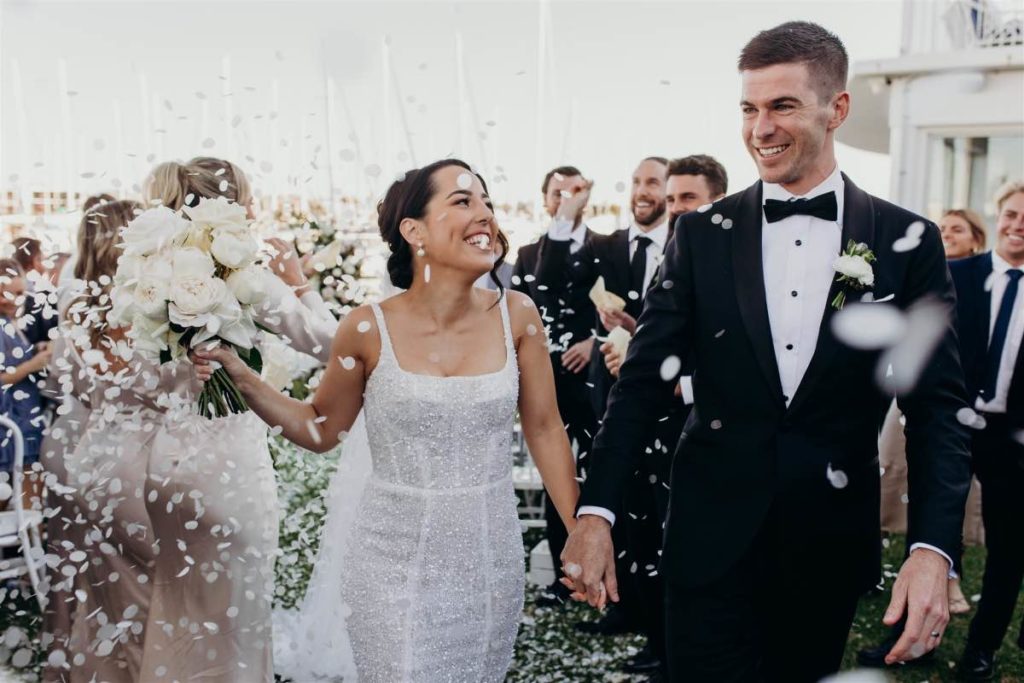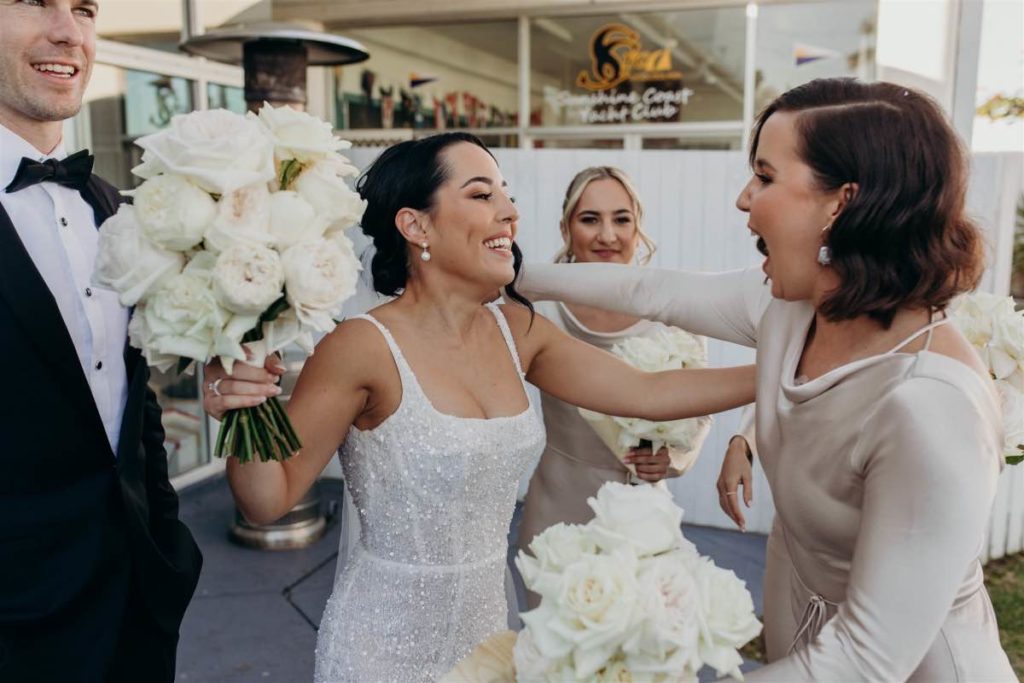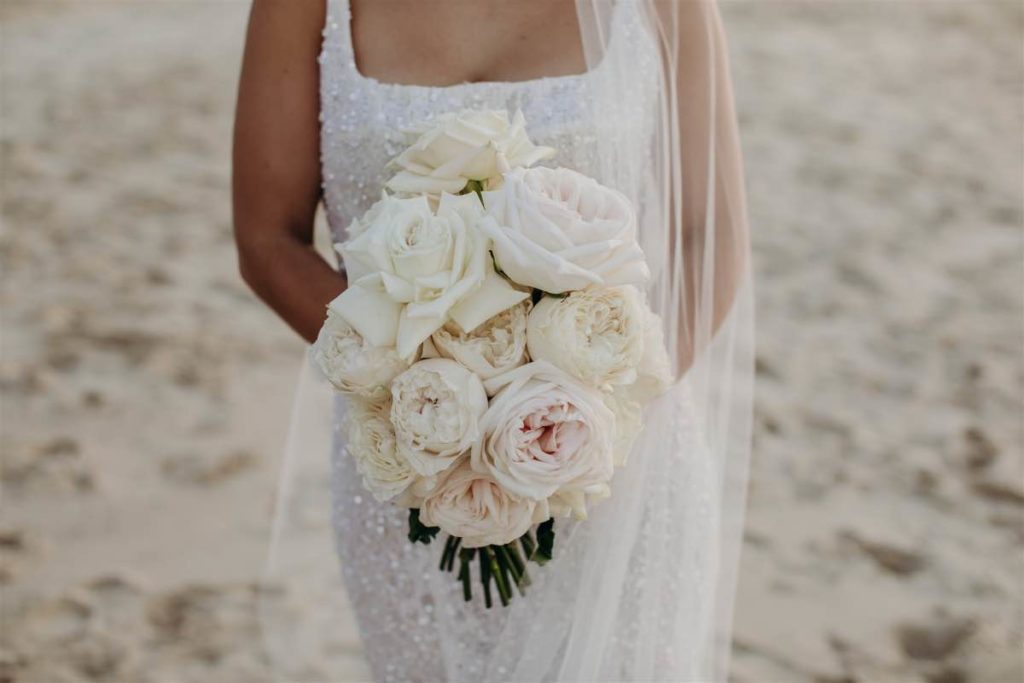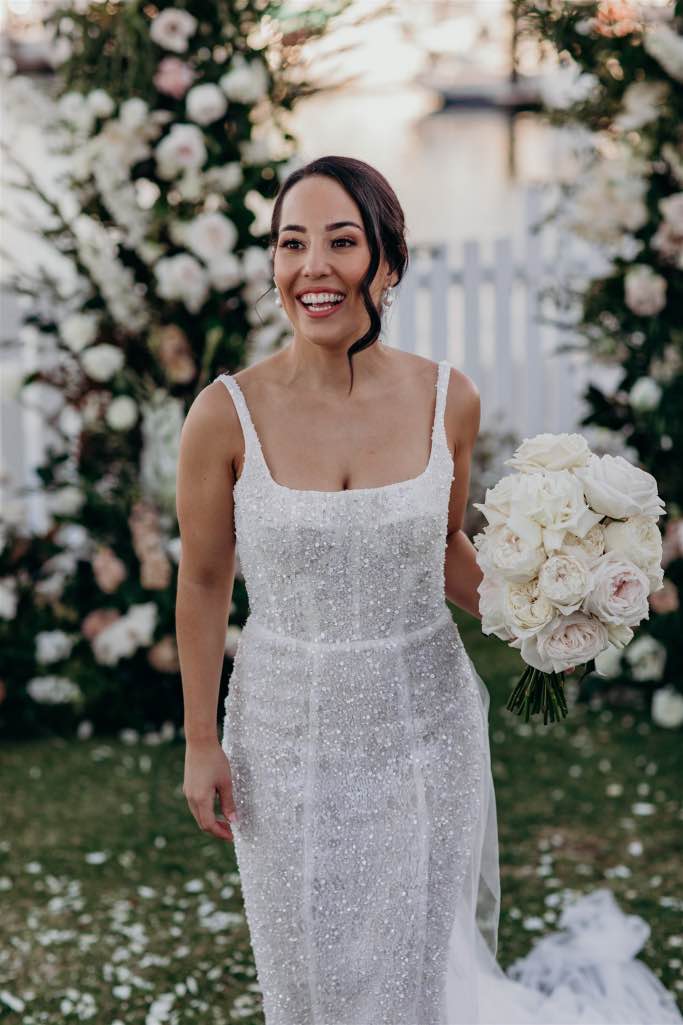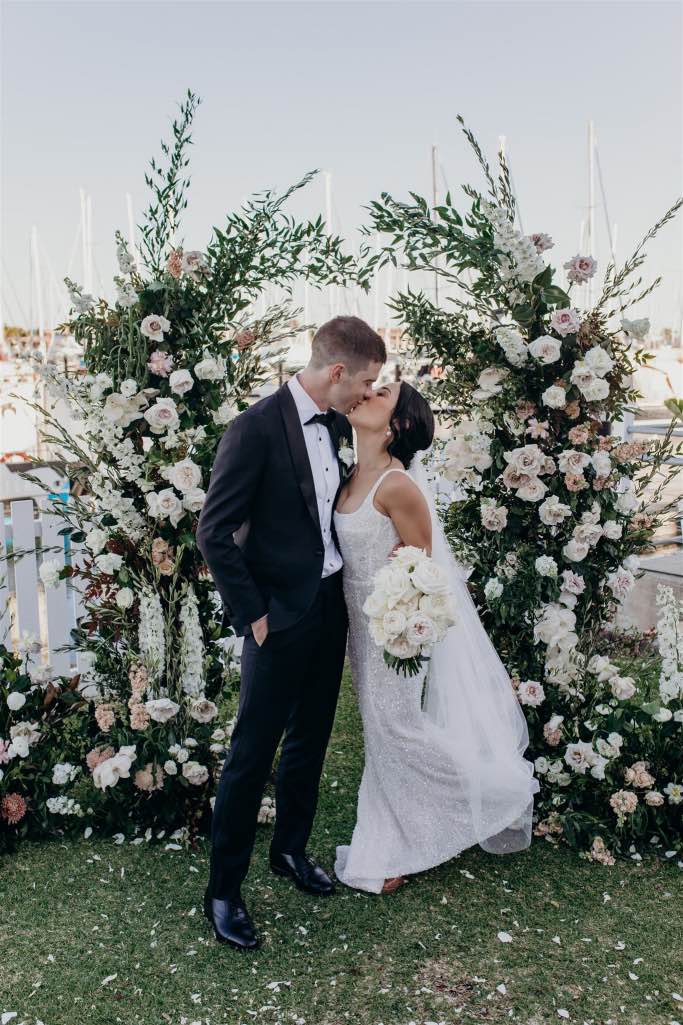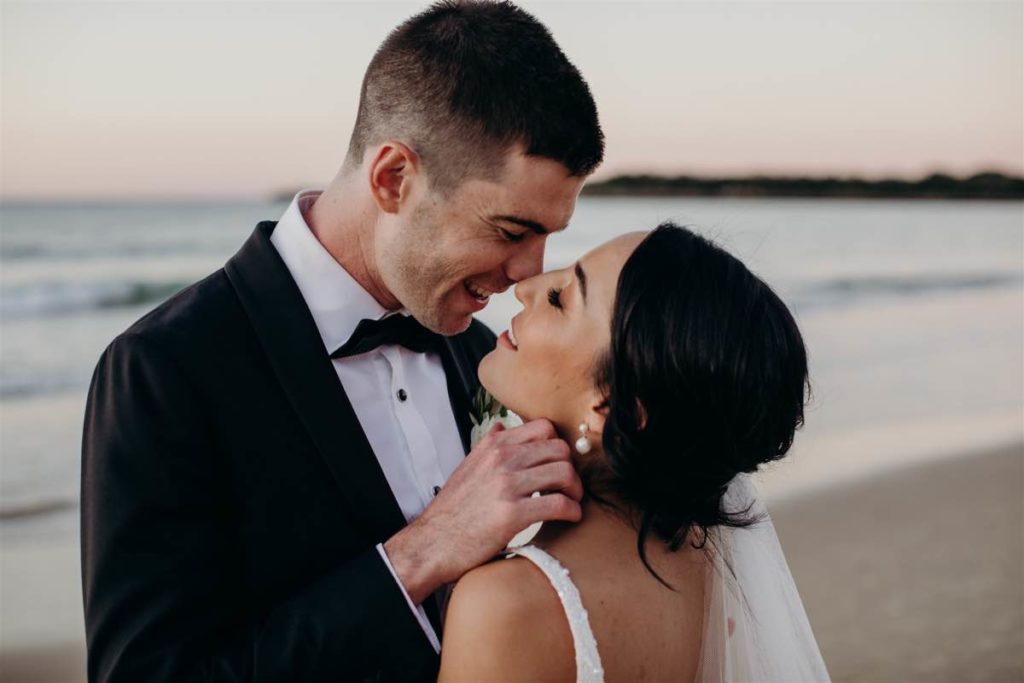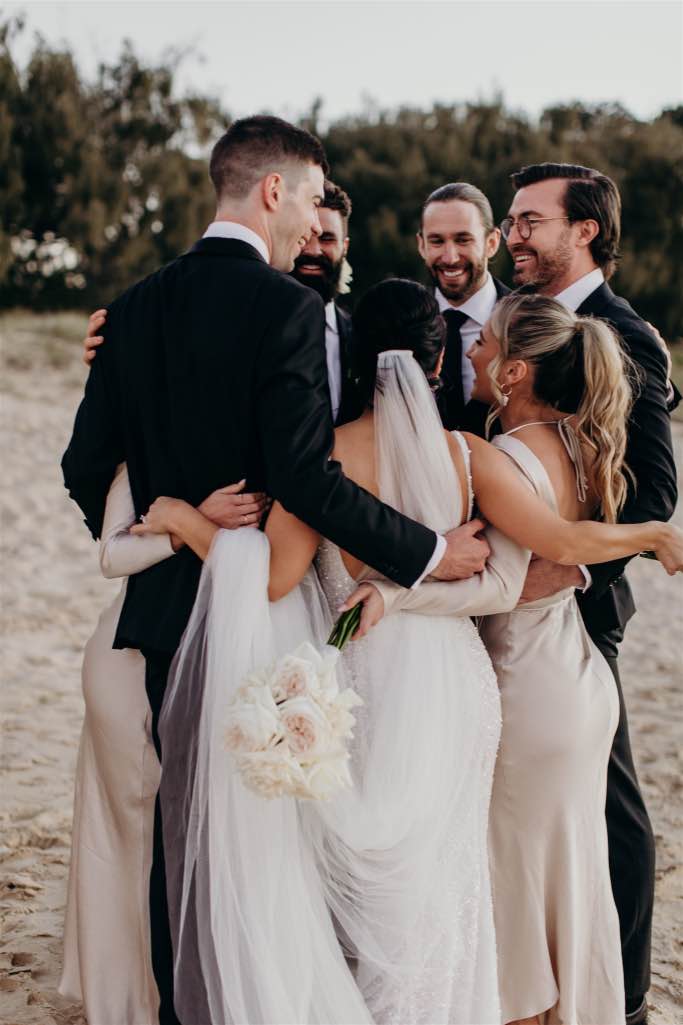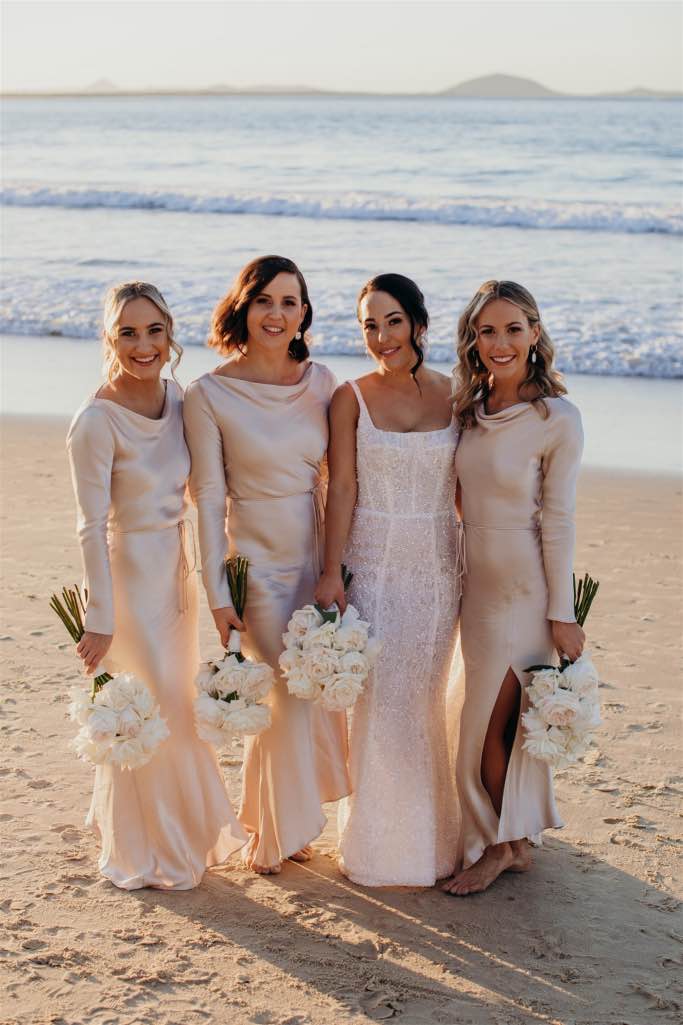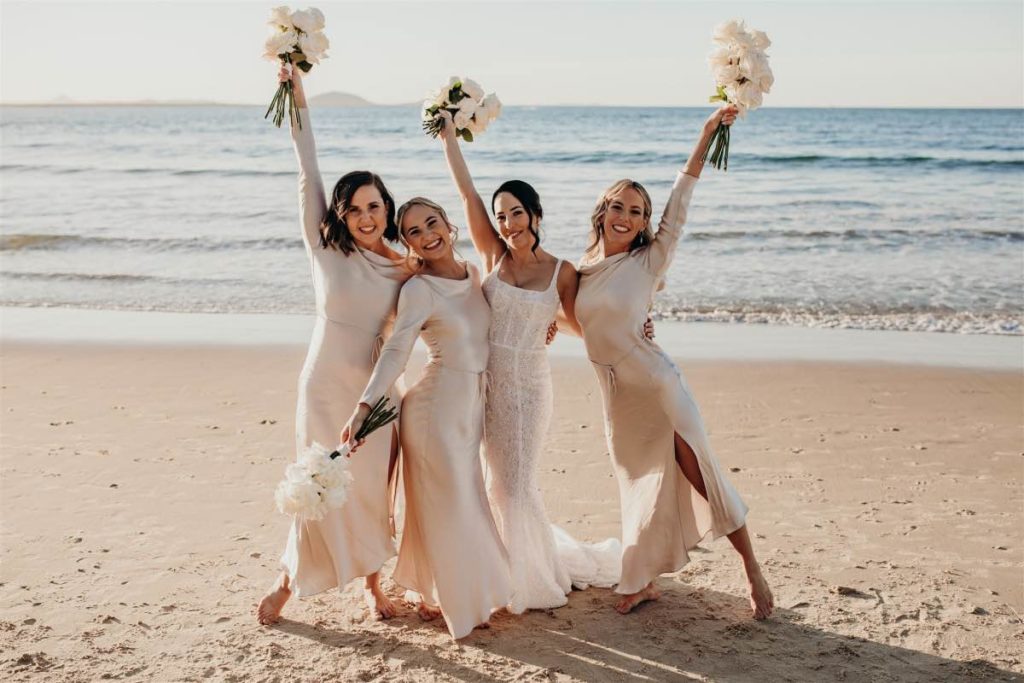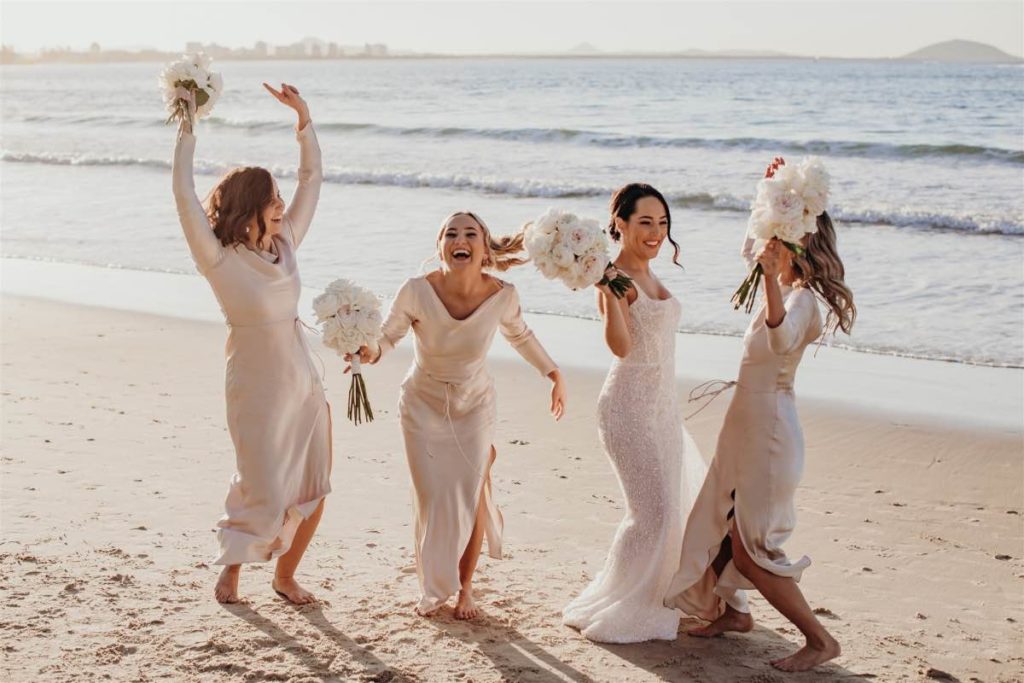 After the floaty confetti was thrown, congratulations were given and a little tipple was had, ceremony florals were then transferred to the reception space.
Making the most of Pier 33's clean and modern interiors, the upstairs reception had lush floral centerpieces of grouped florals and elegant blossom branch extensions. The colour palette was darkened a little here too, bringing through more caramel, chocolate, and latte tones.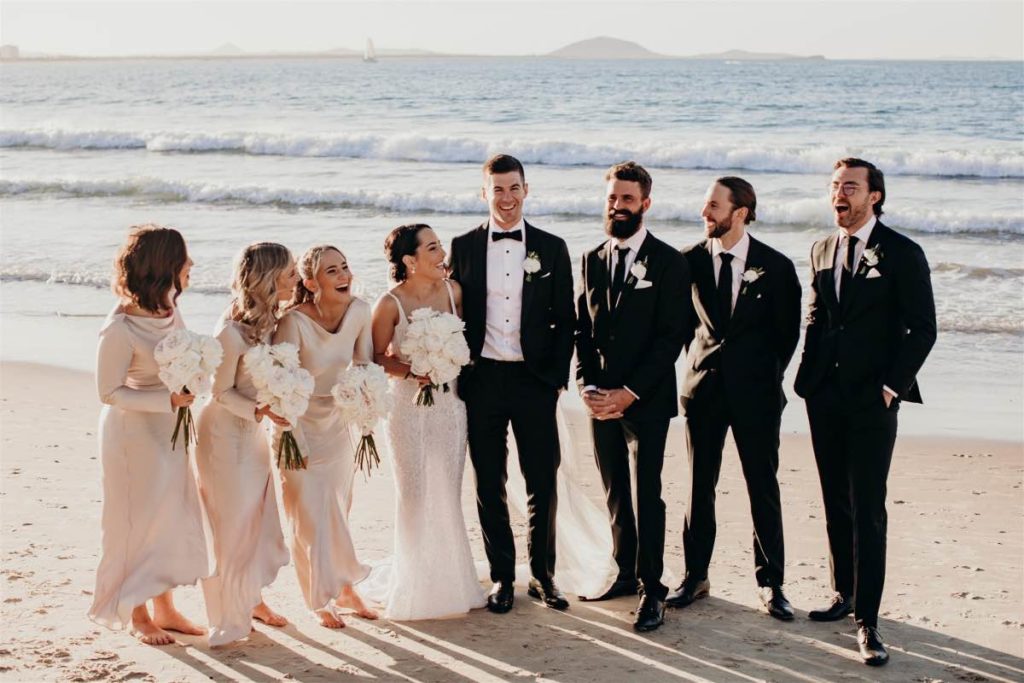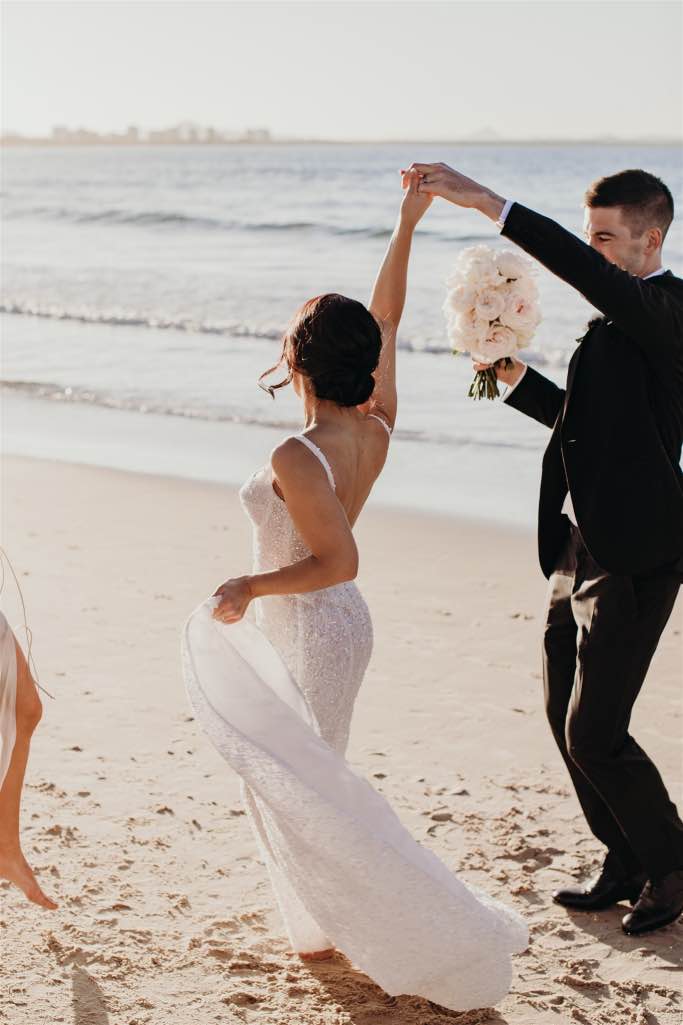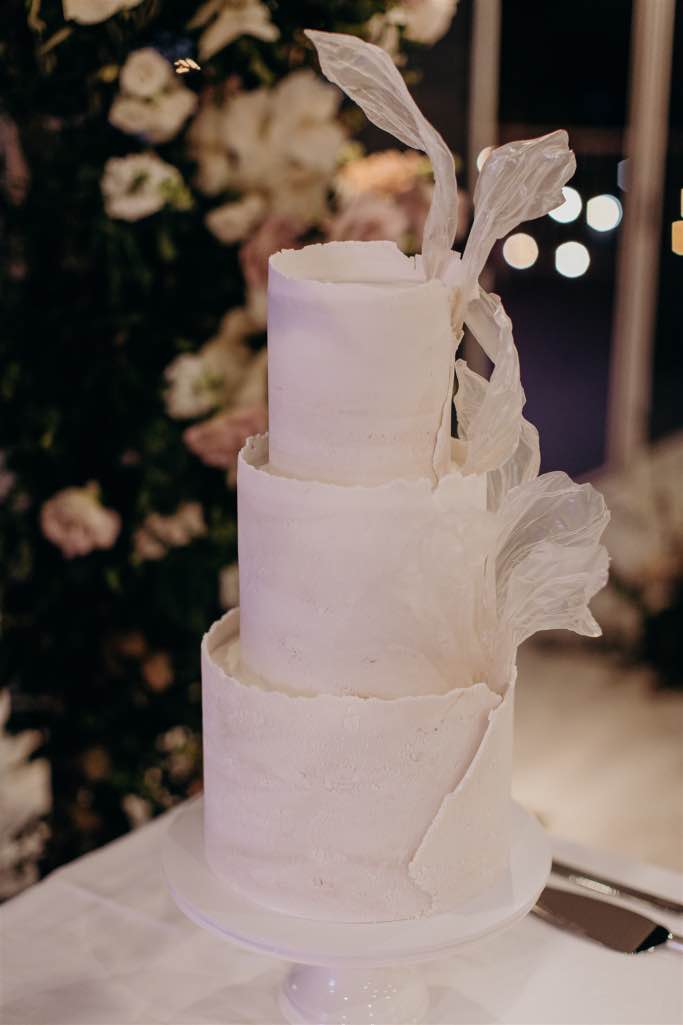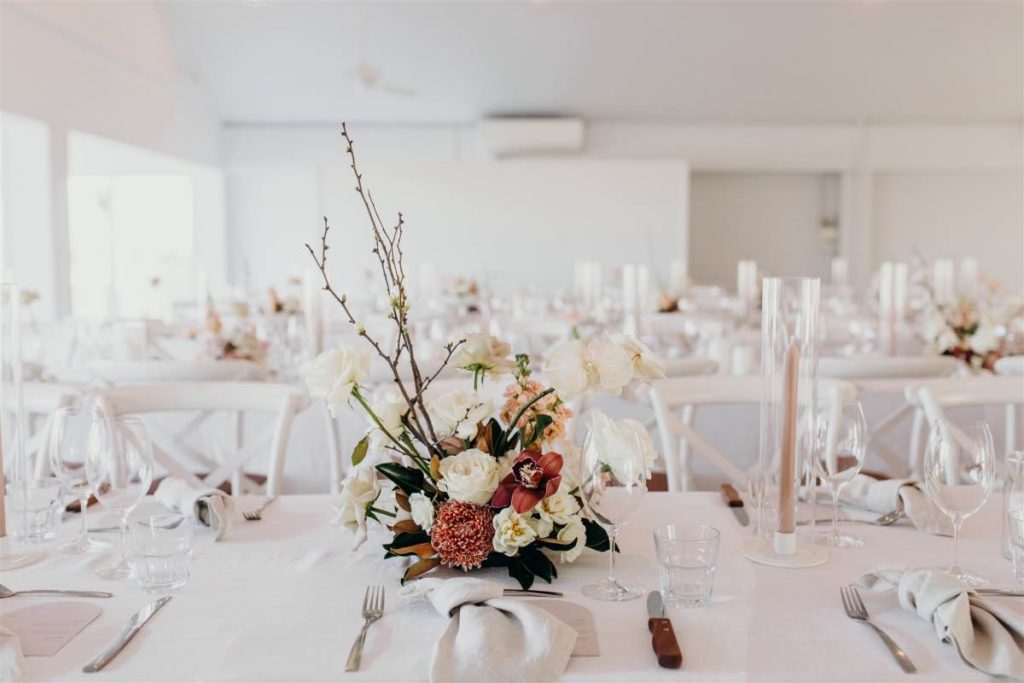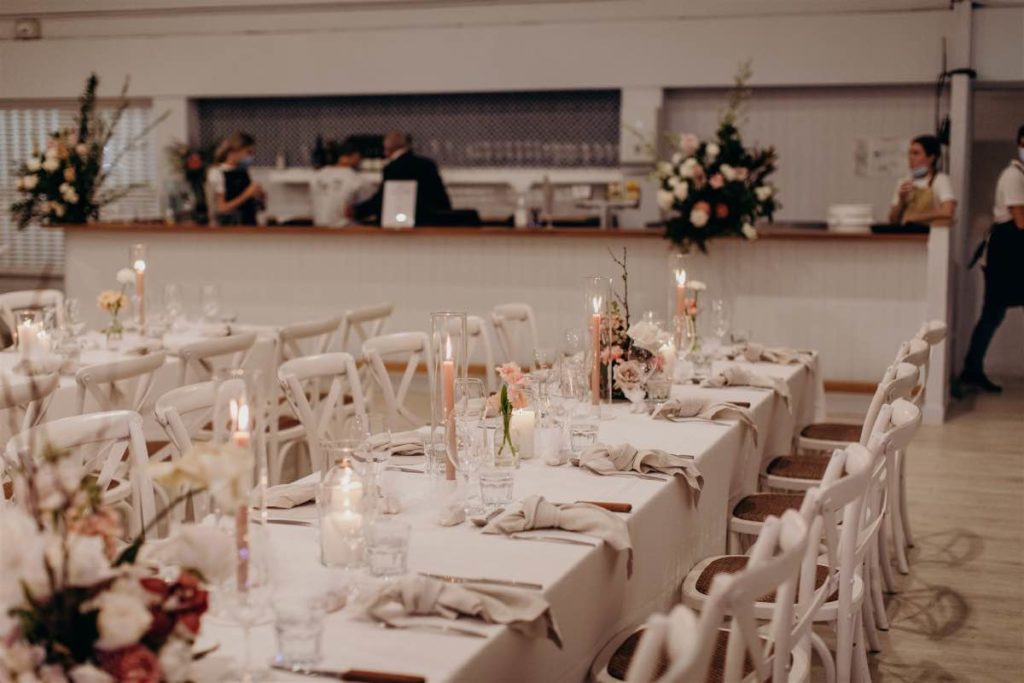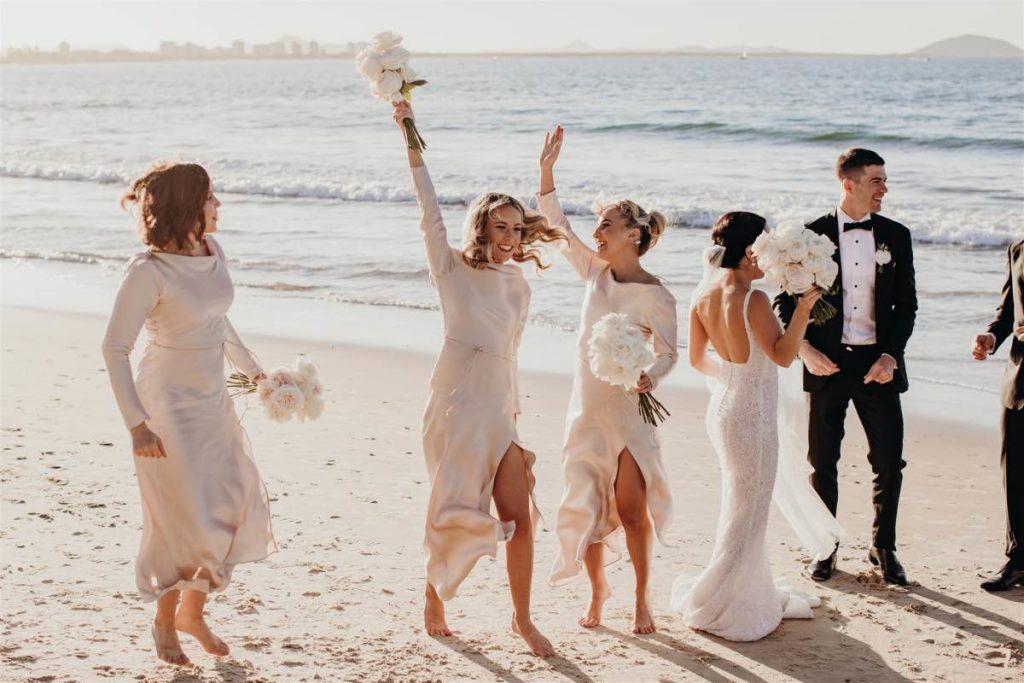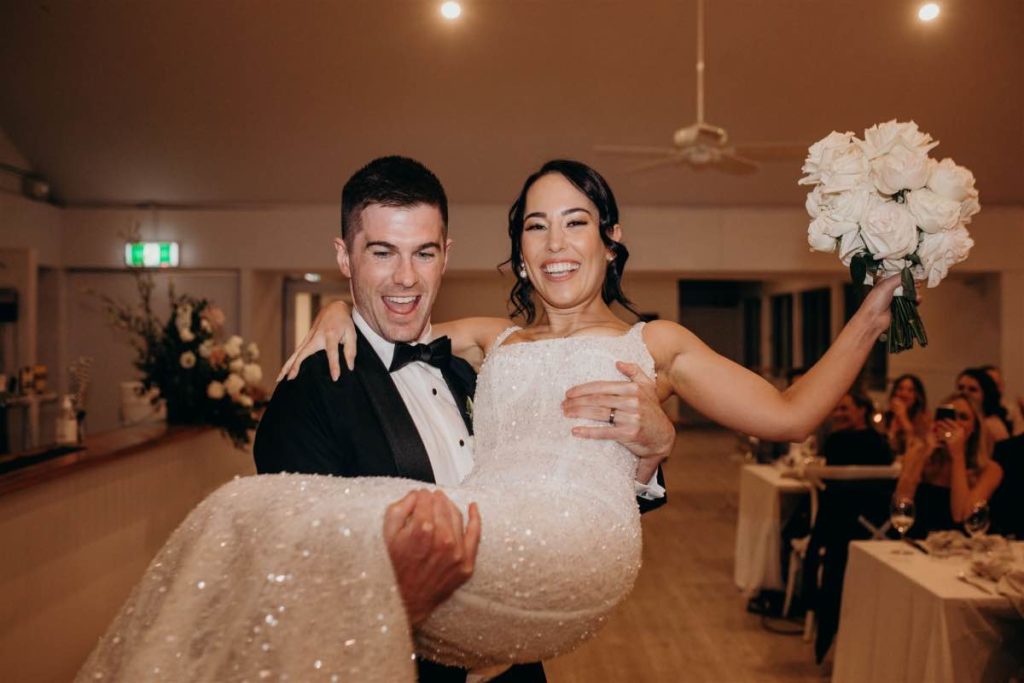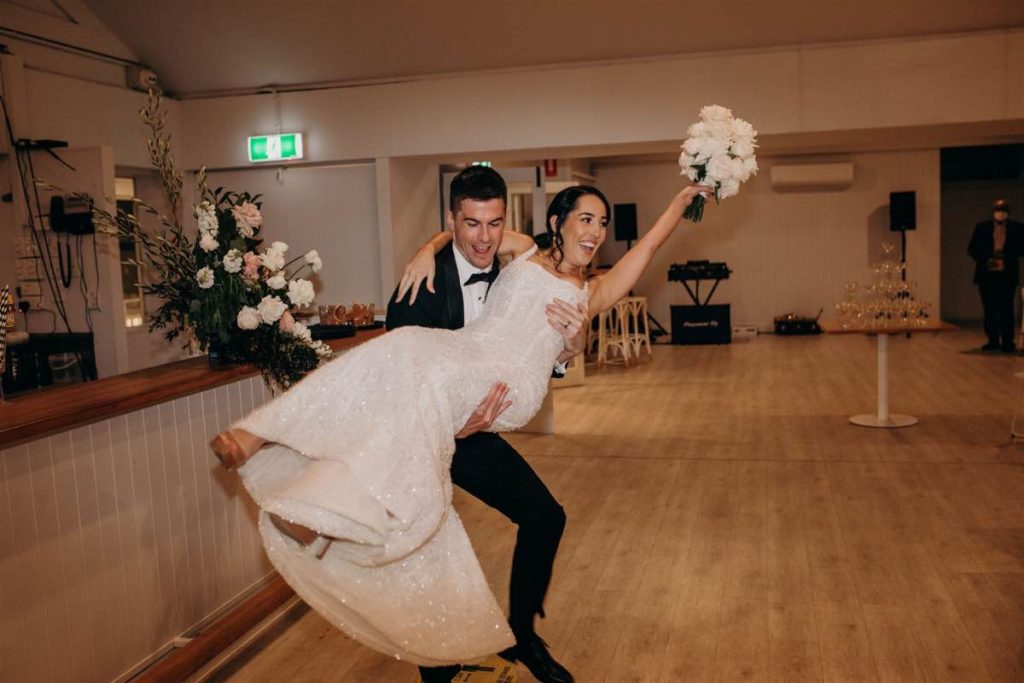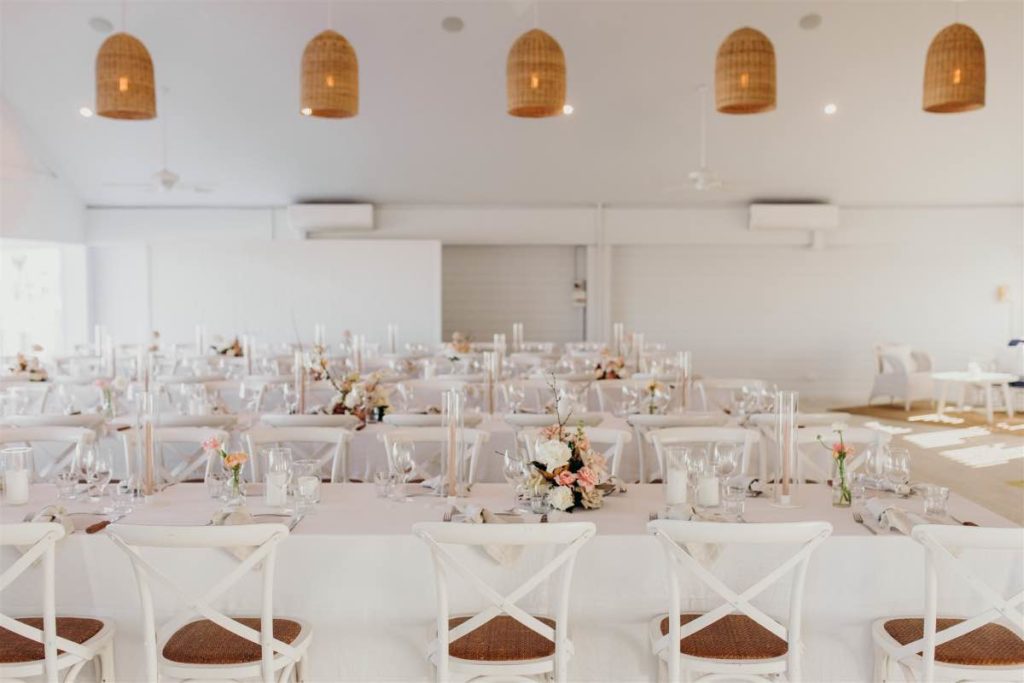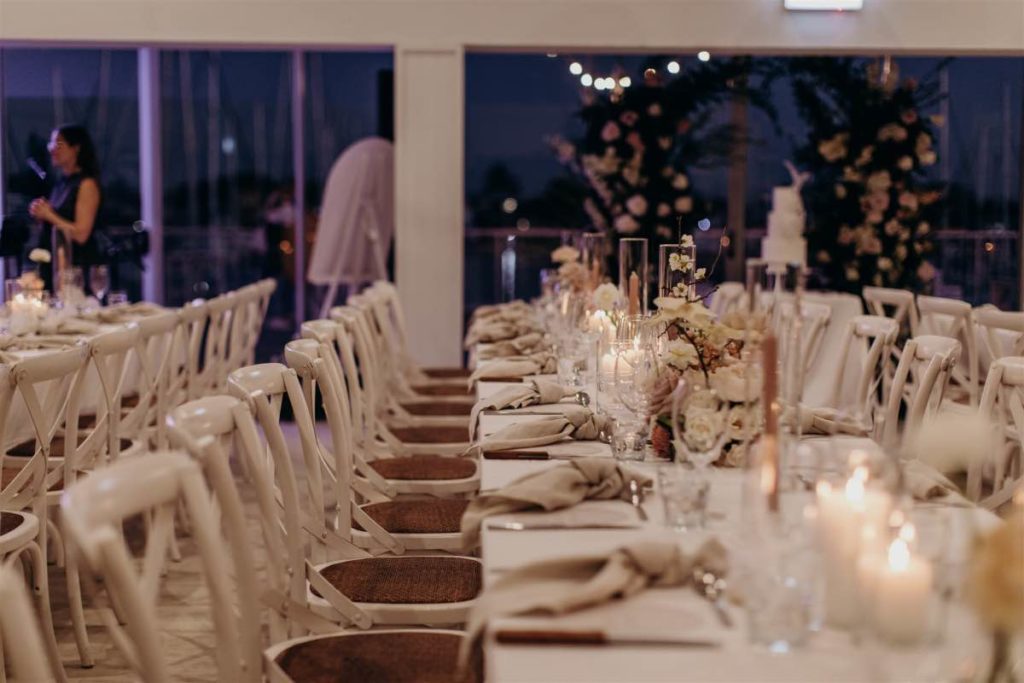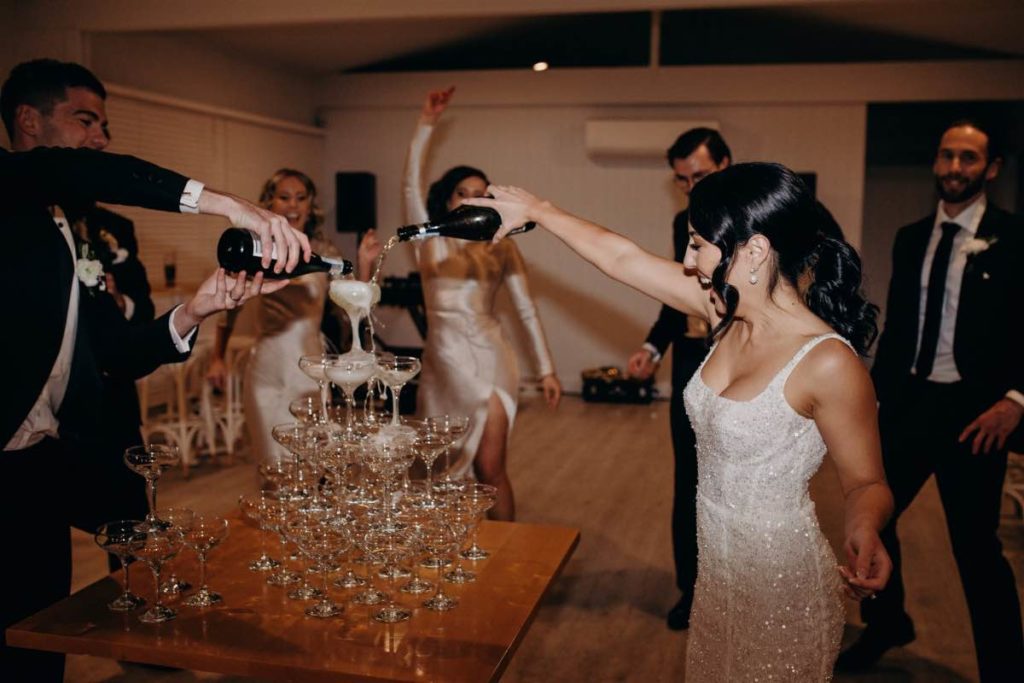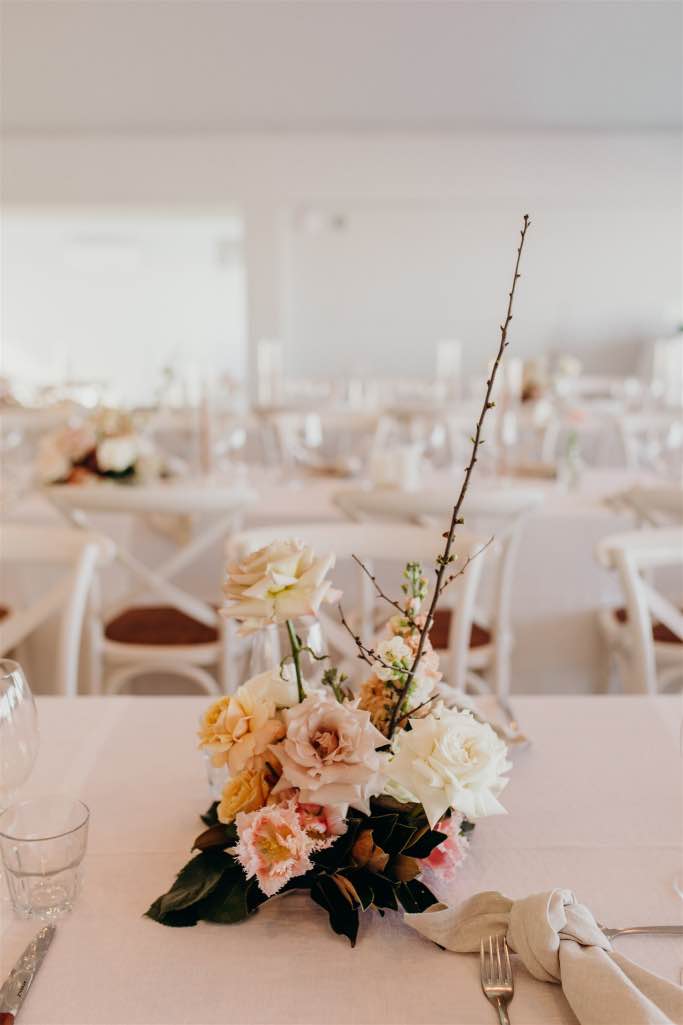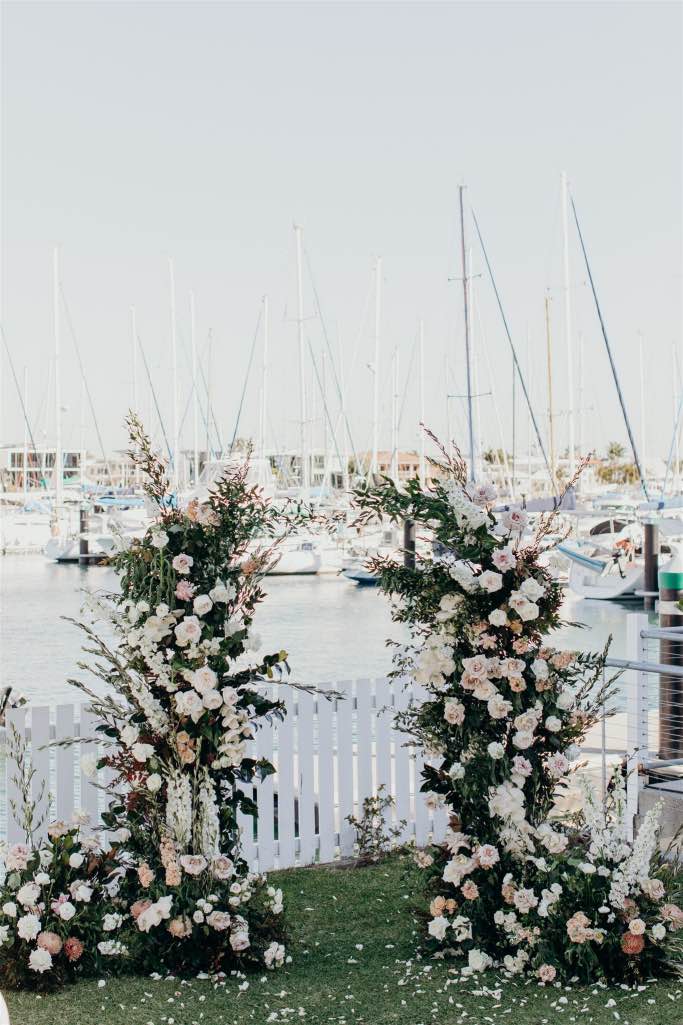 Date JULY 2021 | Photographer TENNILLE FINK | Venue PIER 33 | Stylist SIMPLY STYLE CO | Hair SASS + NIKI | Cake ZOE CLARKE CAKES | Gown PALLAS COUTURE