MAKINLEY + CORY AT THE OLD DAIRY
THE OLD DAIRY, MALENY
SEPTEMBER 2023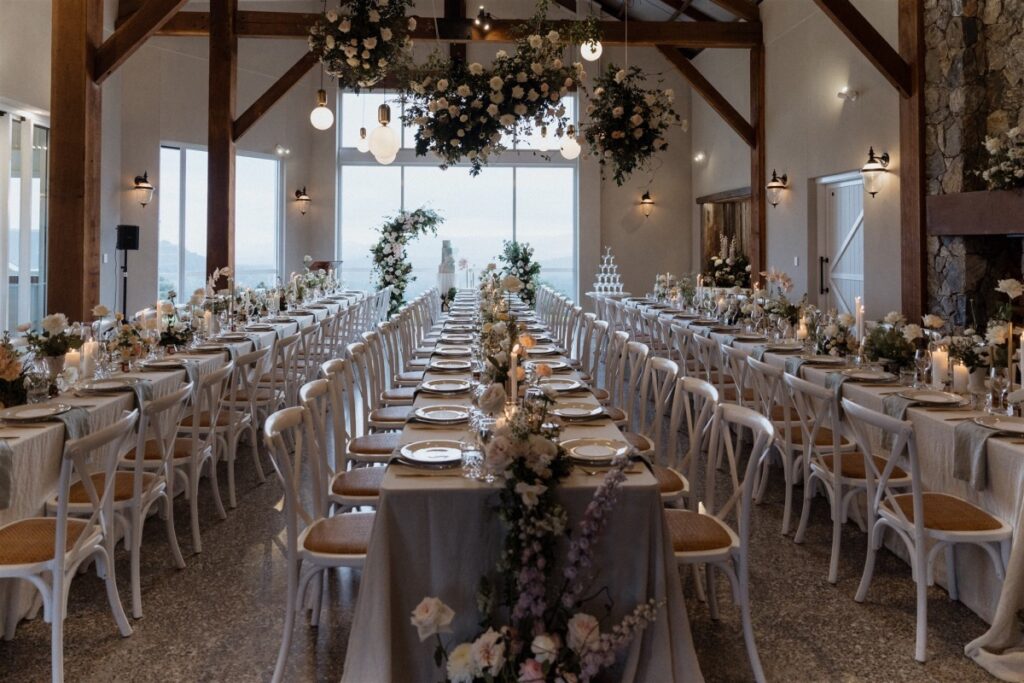 MAGICAL – ABUNDANT – EFFORTLESS – BEAUTIFUL
Makinley and Cory's September, spring wedding was an amazing day FILLED with flowers, from an epic ceremony space, to flower filled tables and stunning hanging installation. Not to mention they were the best clients EVER.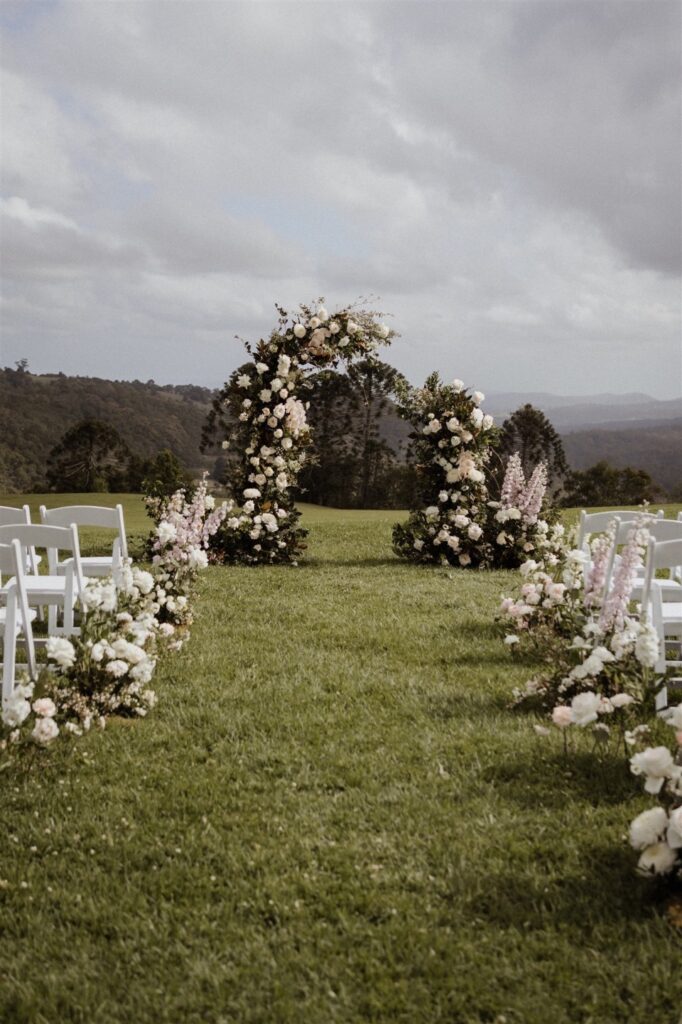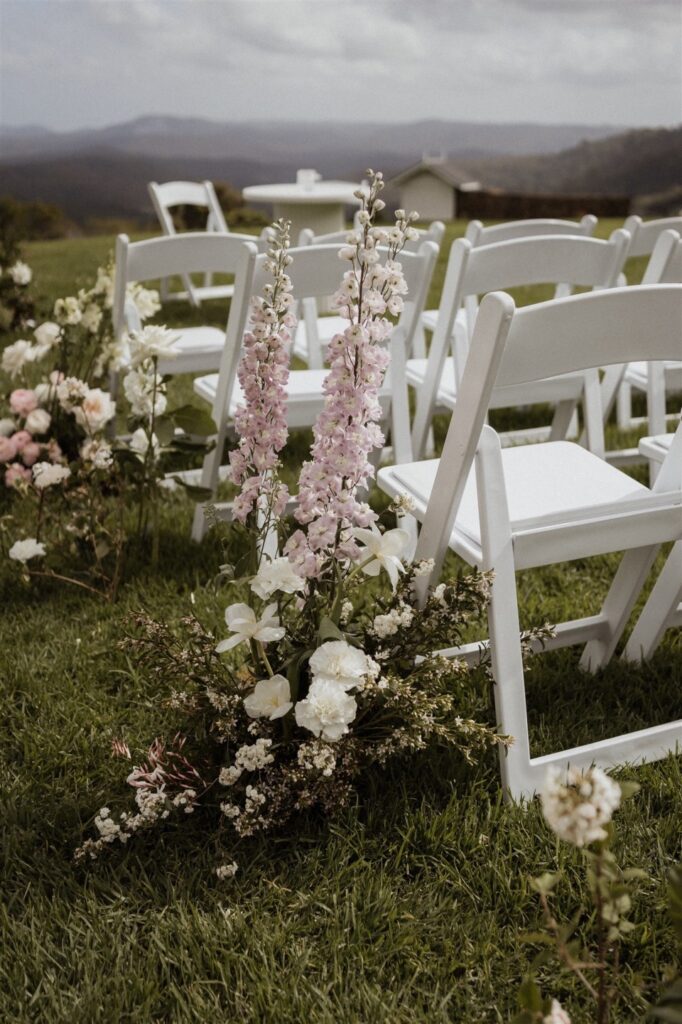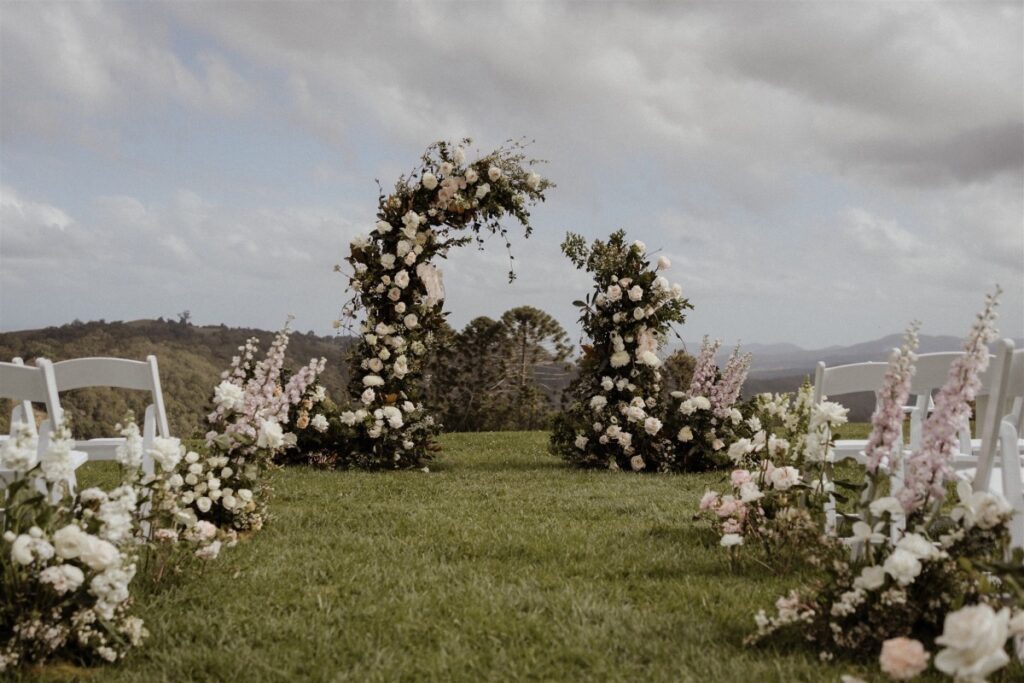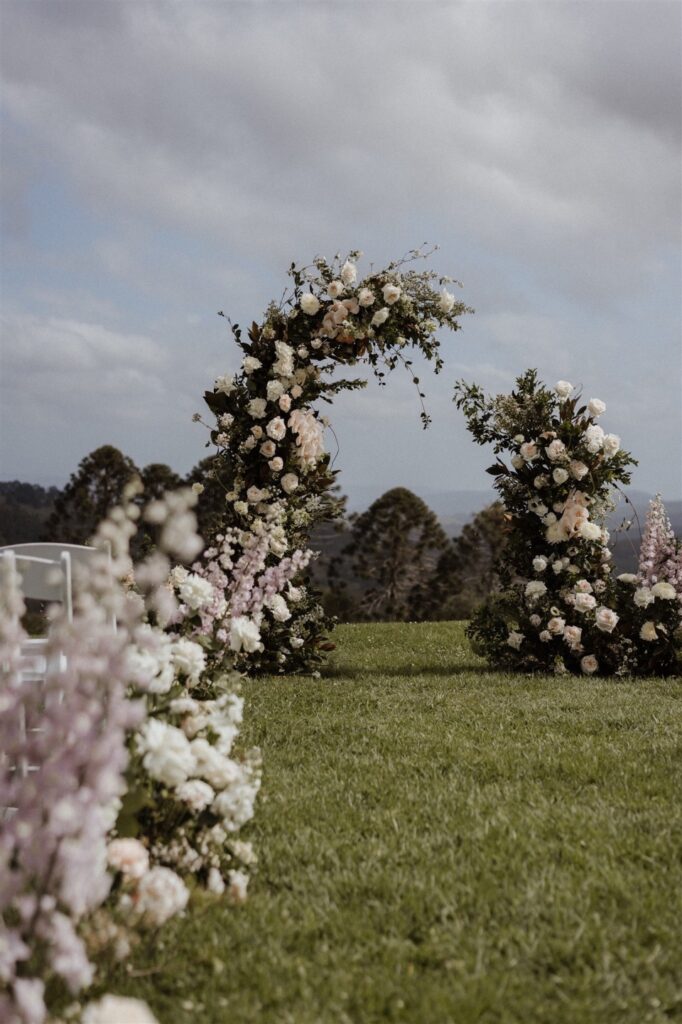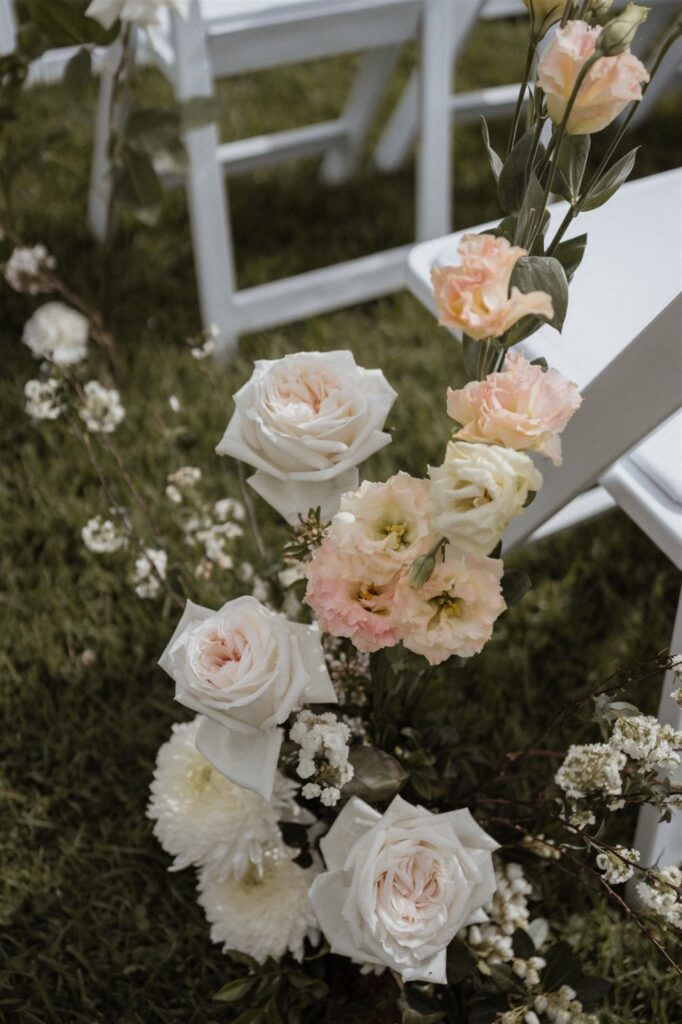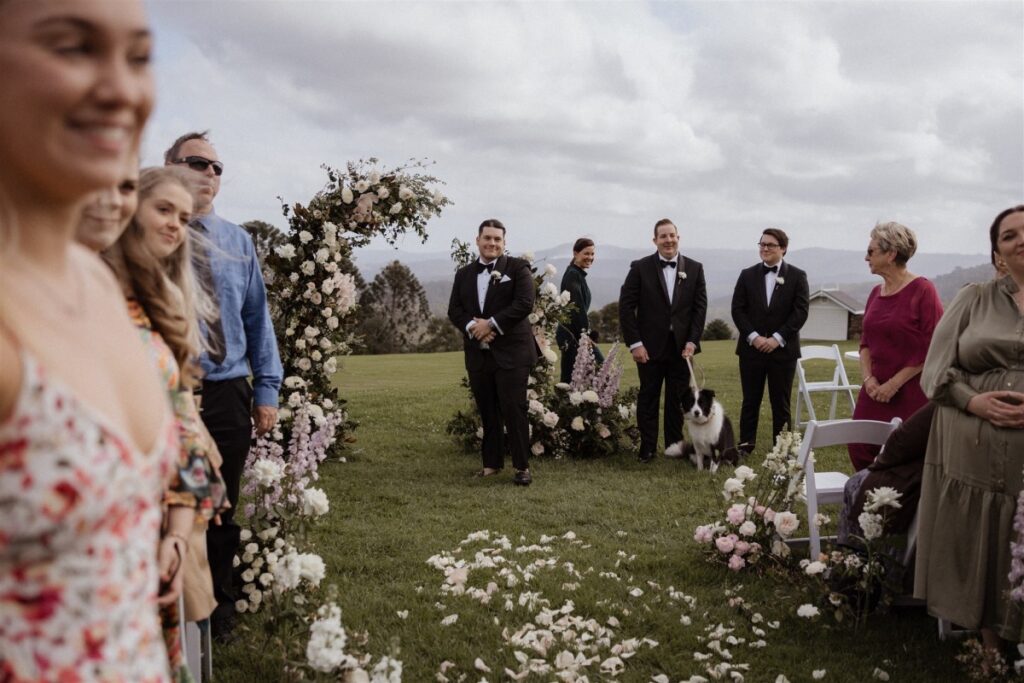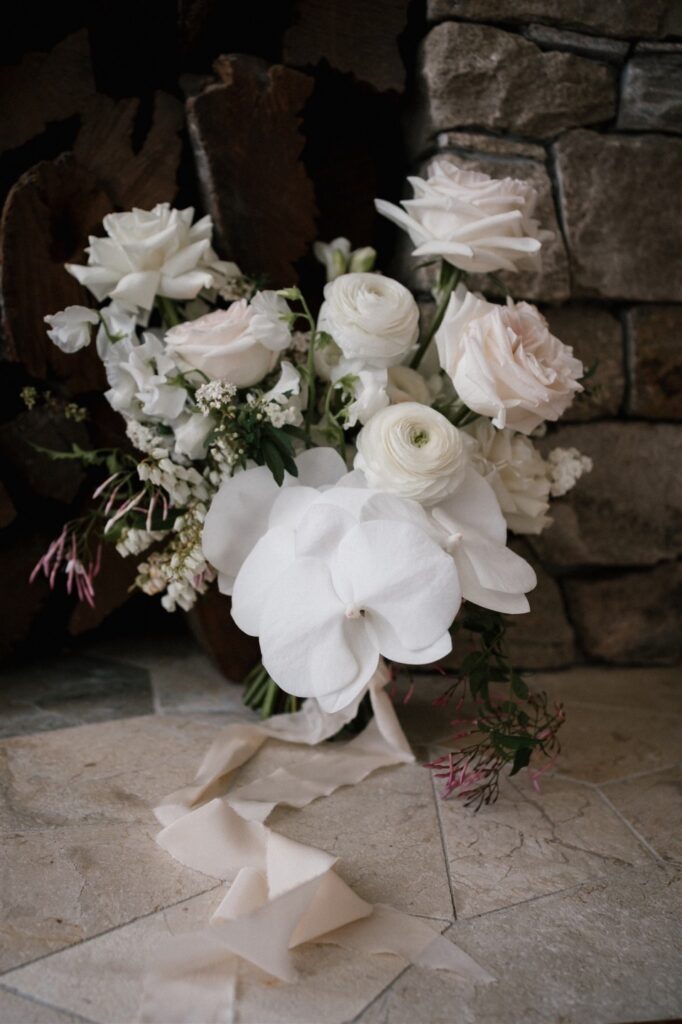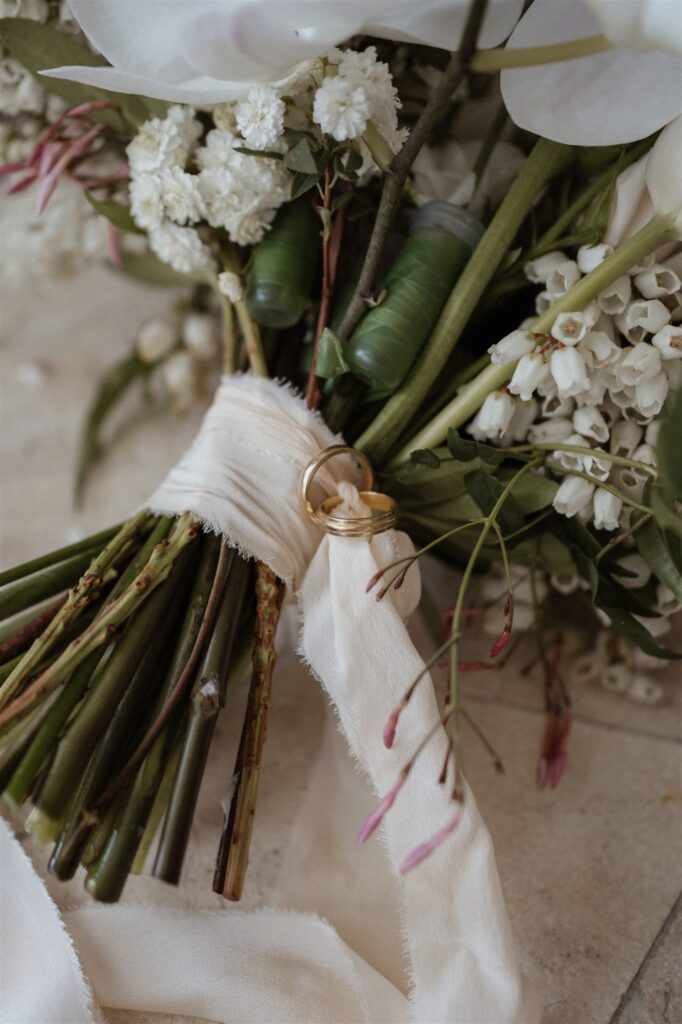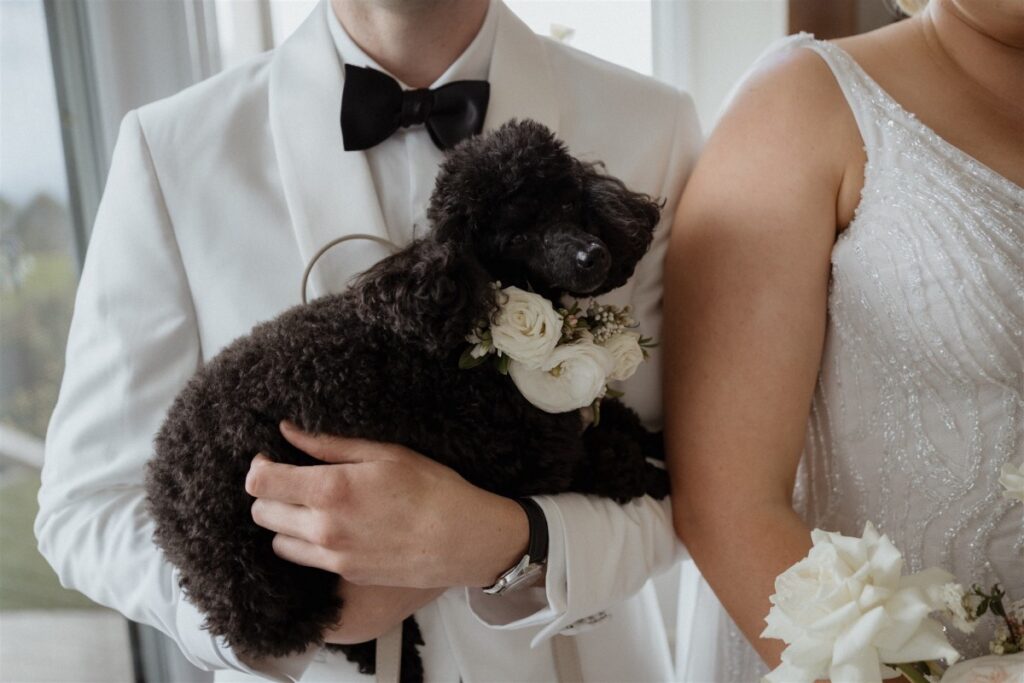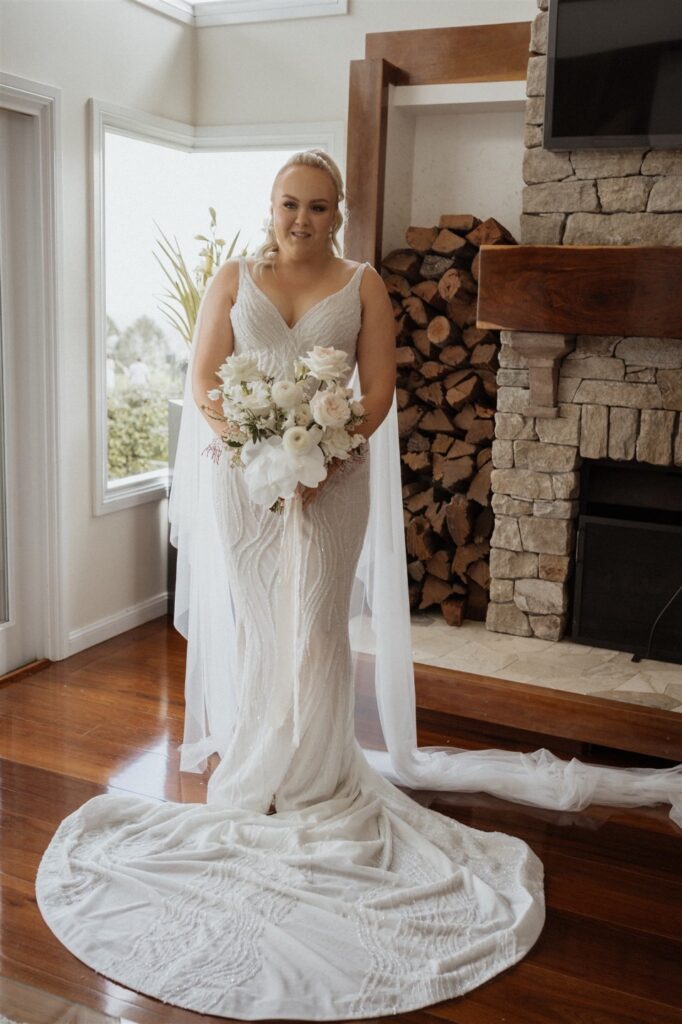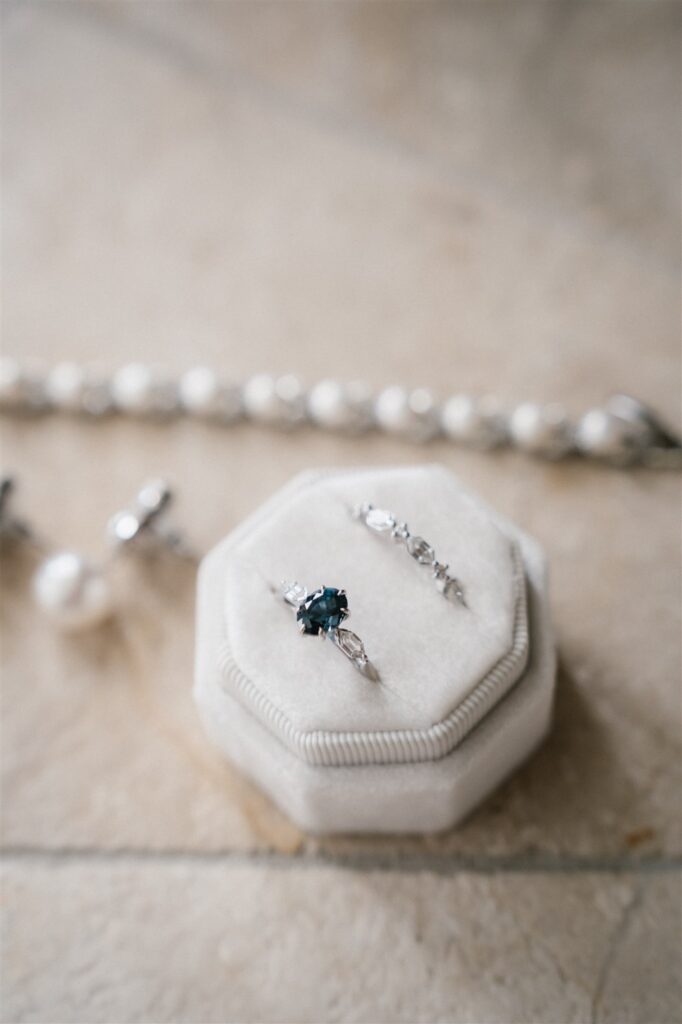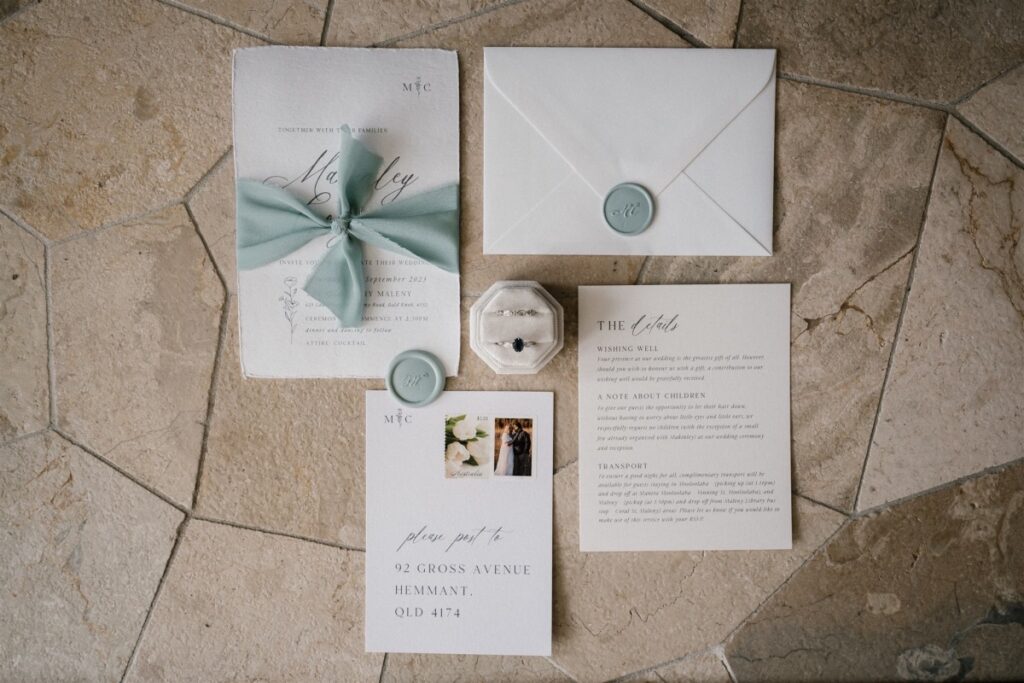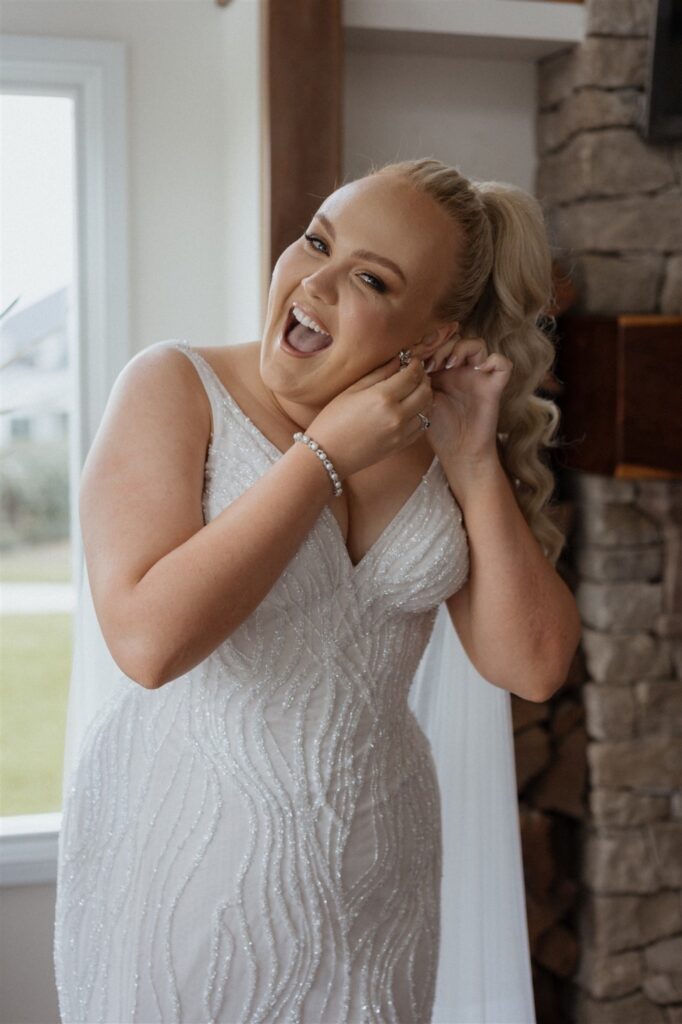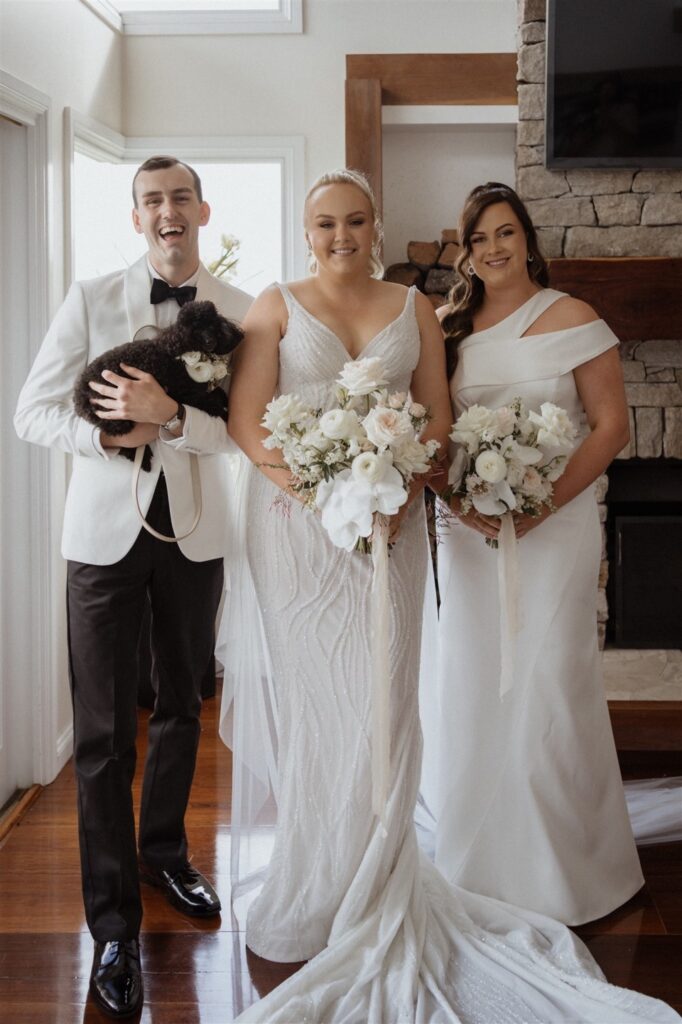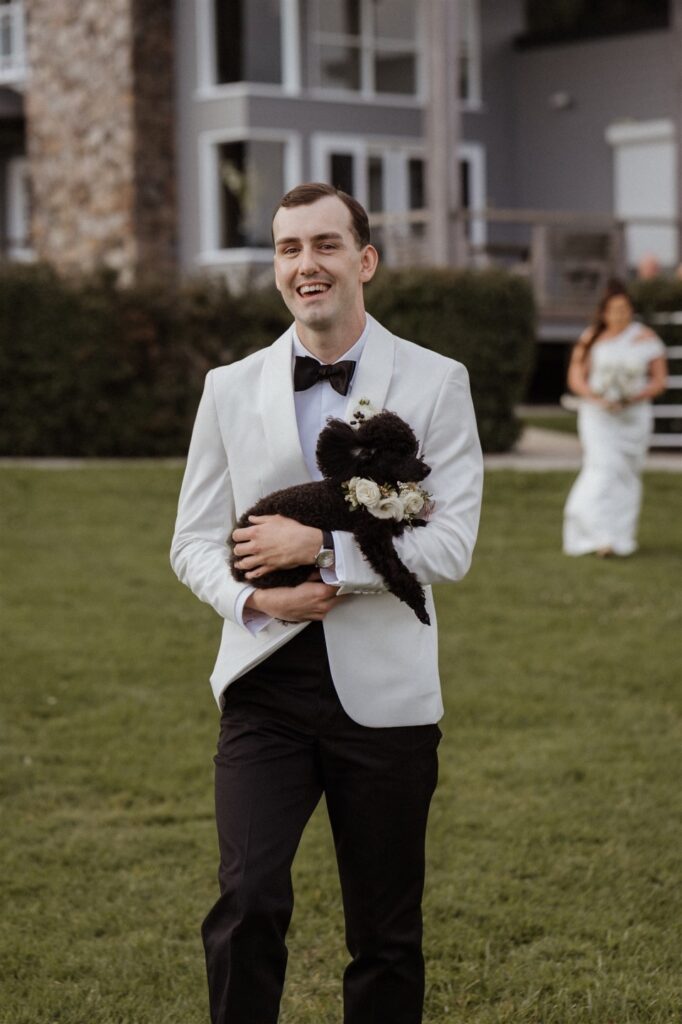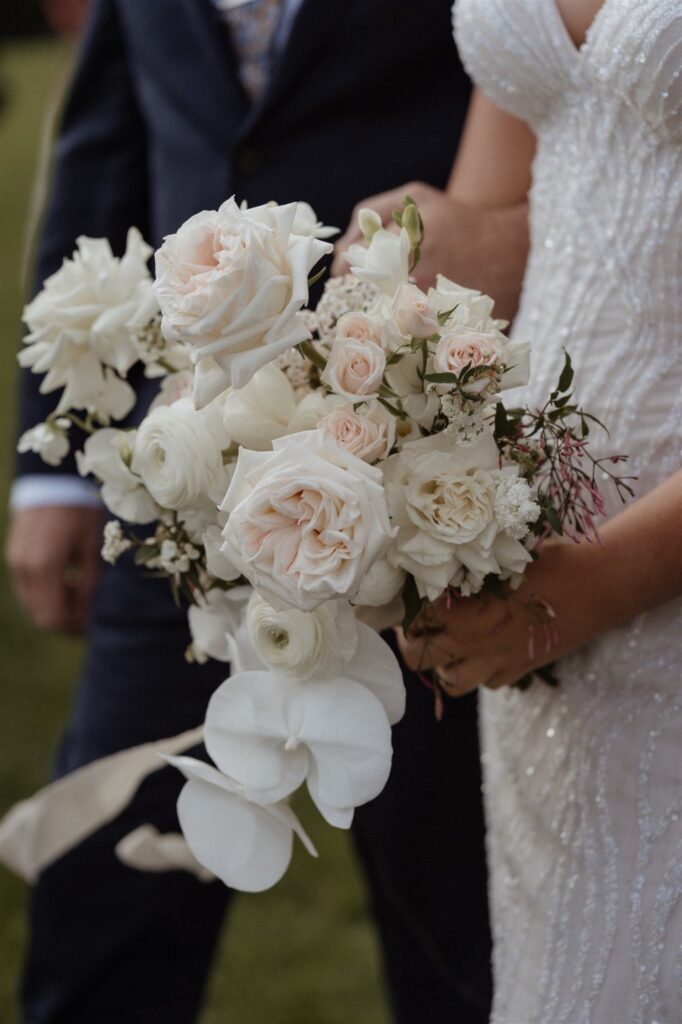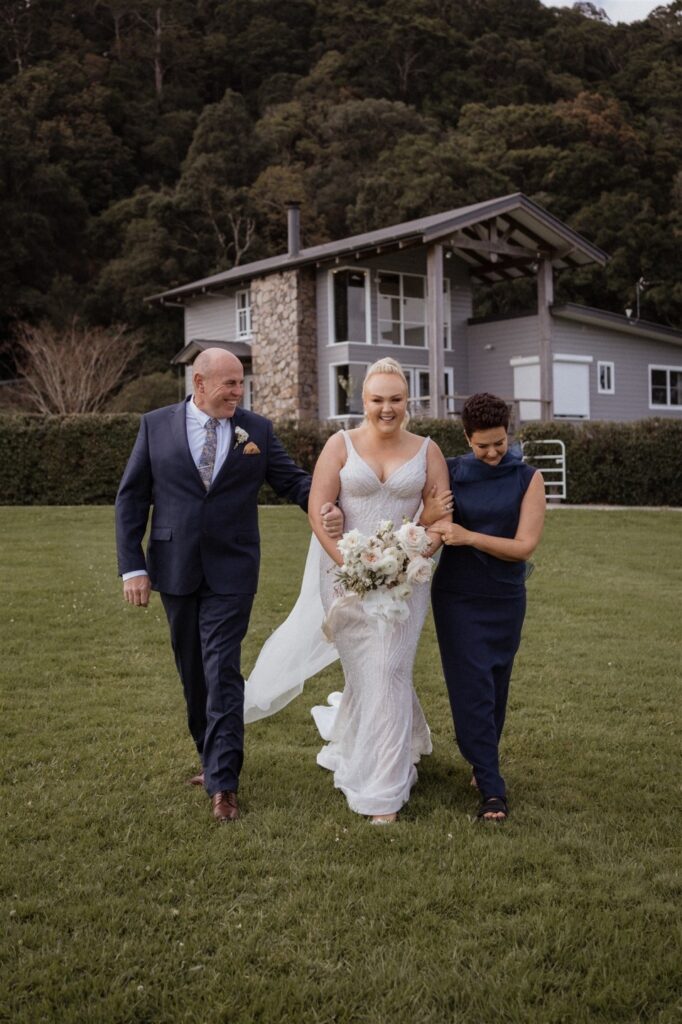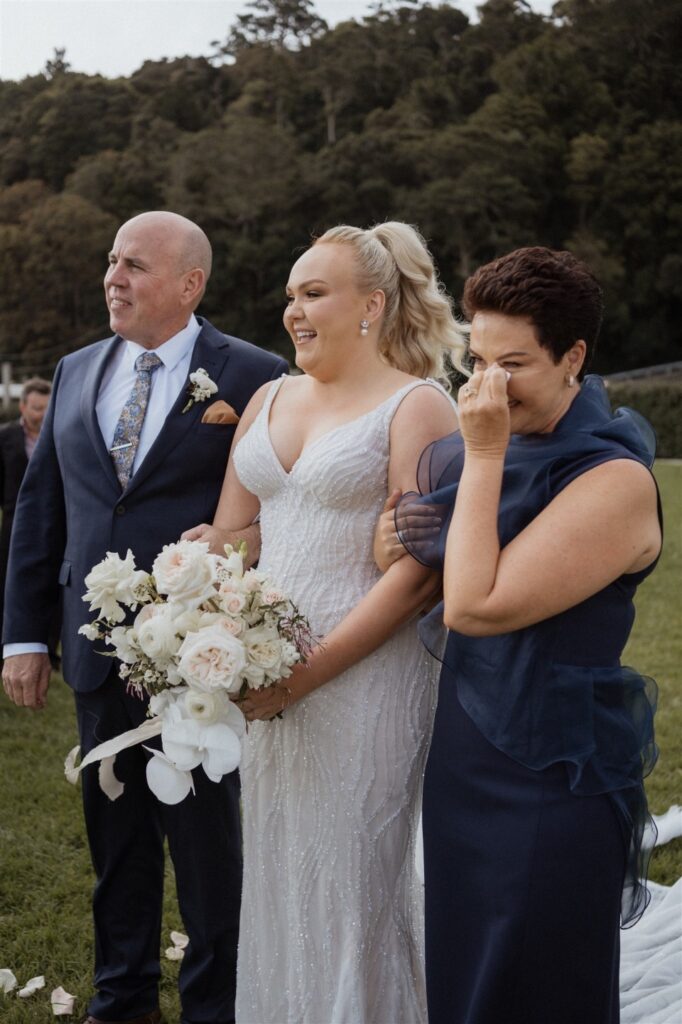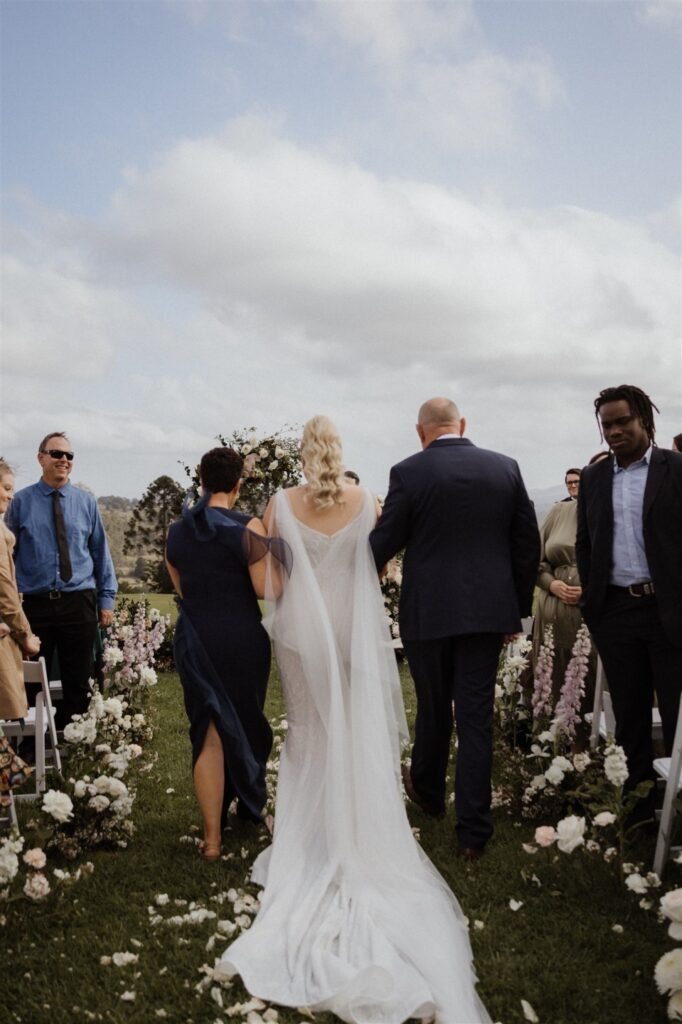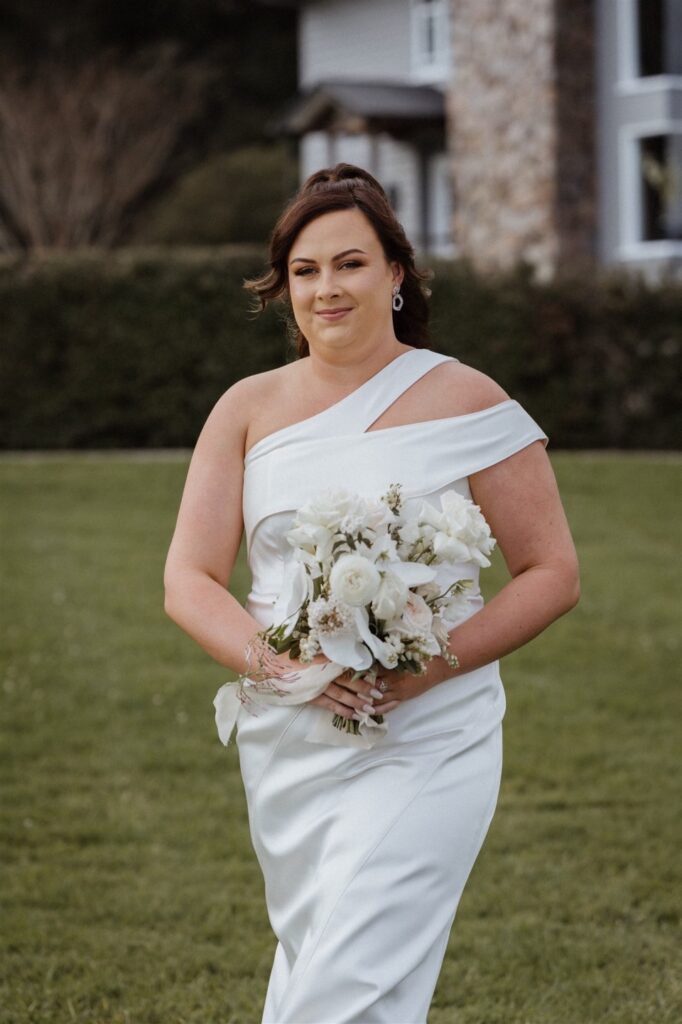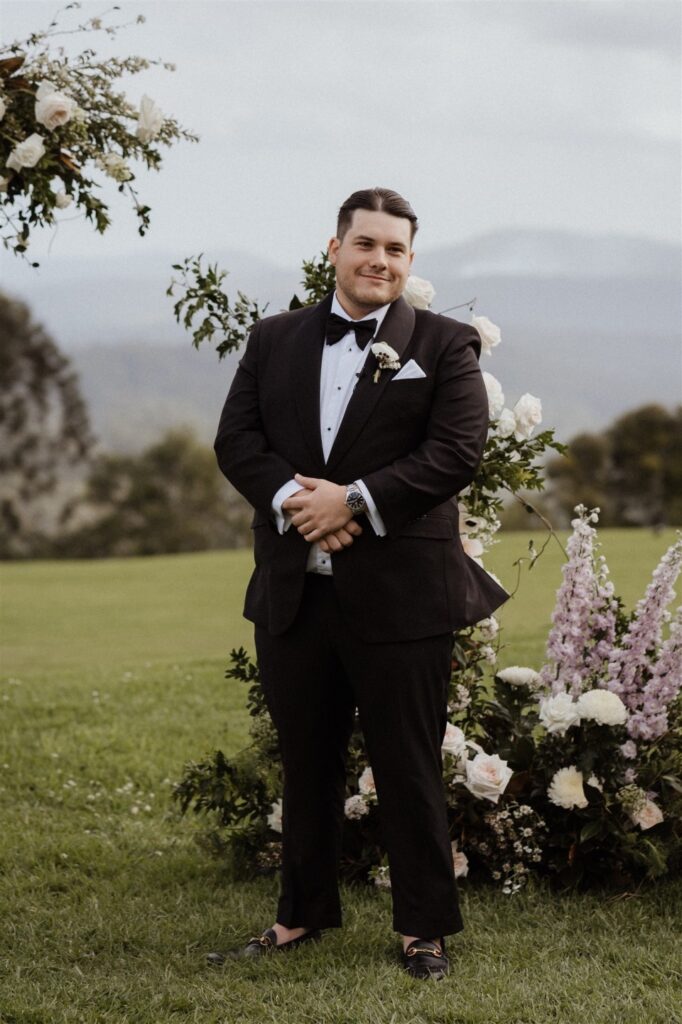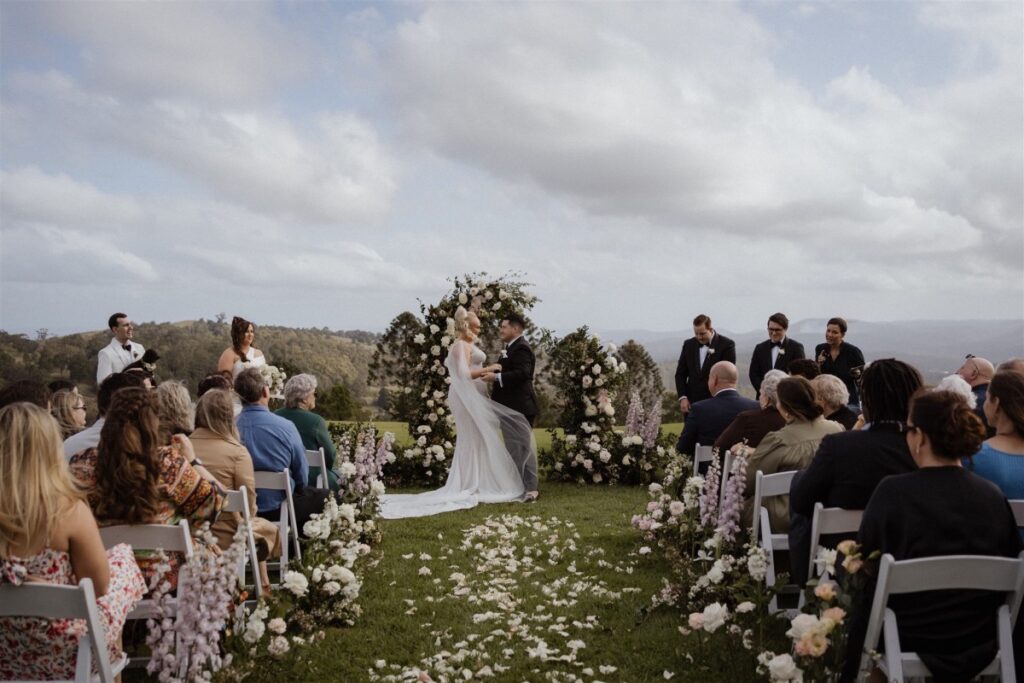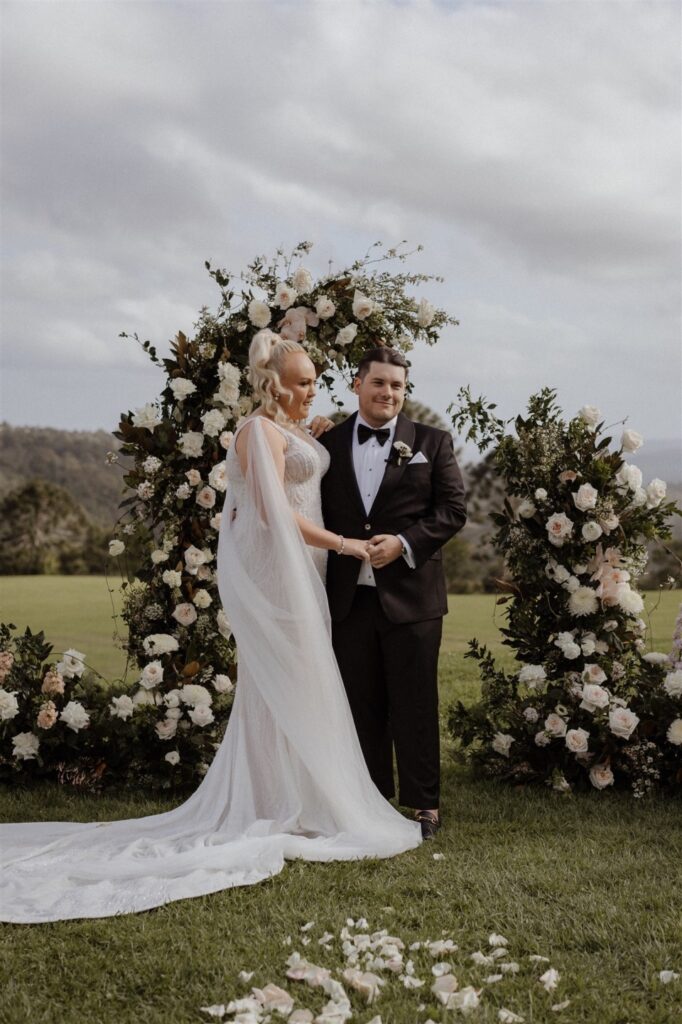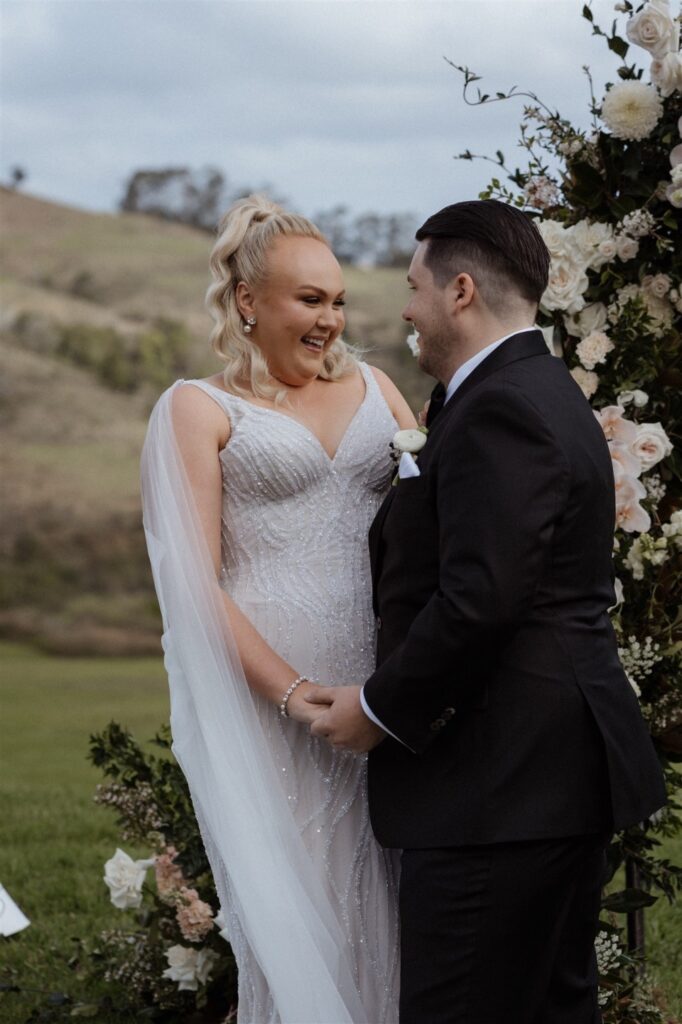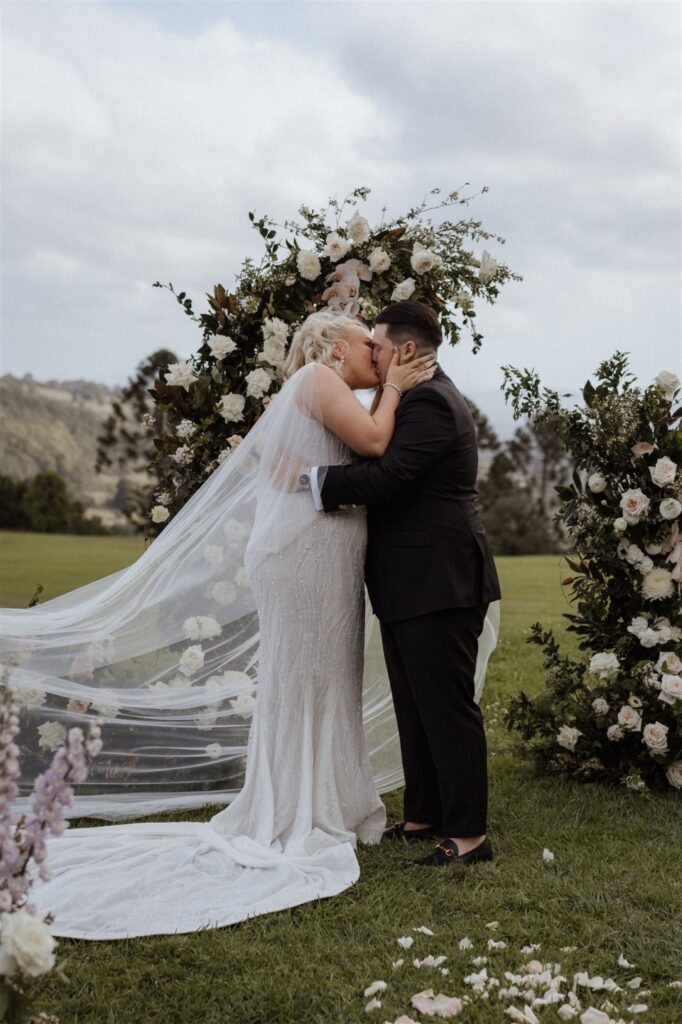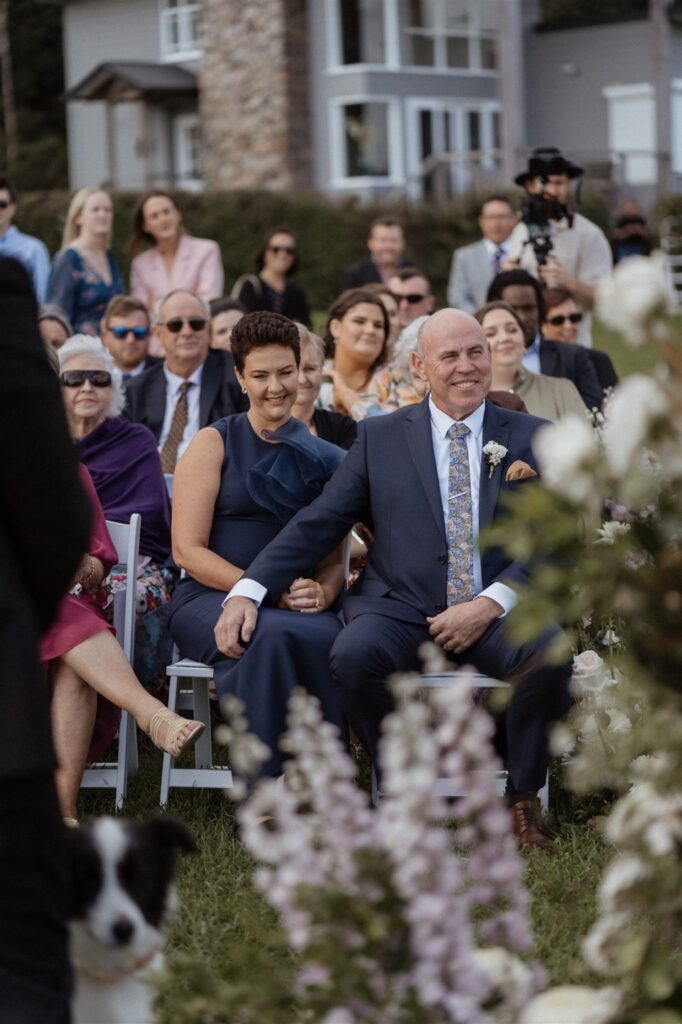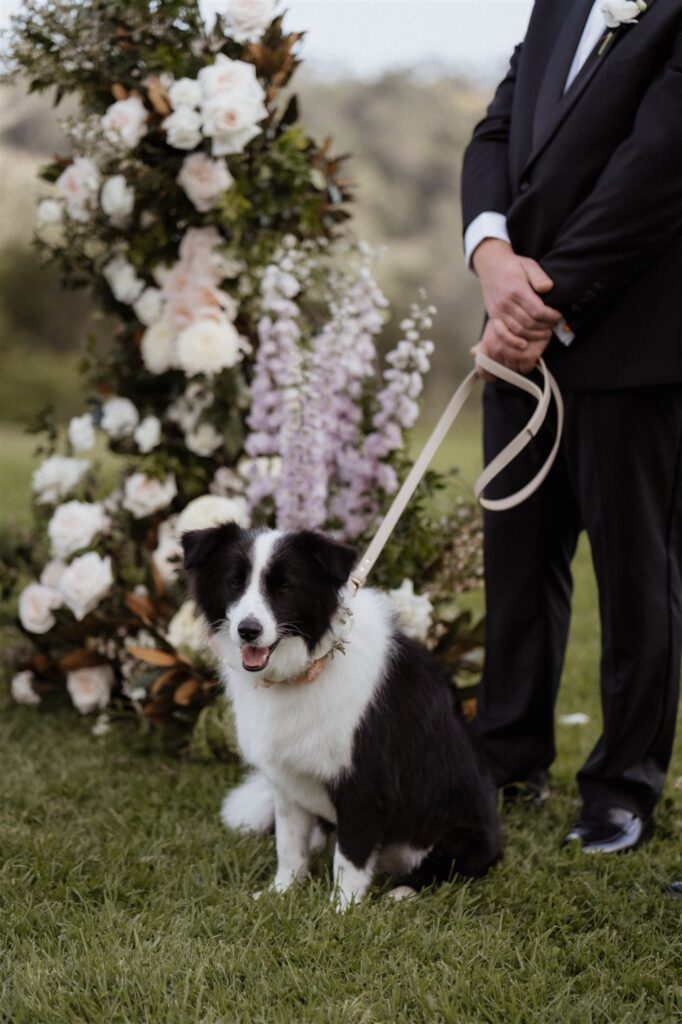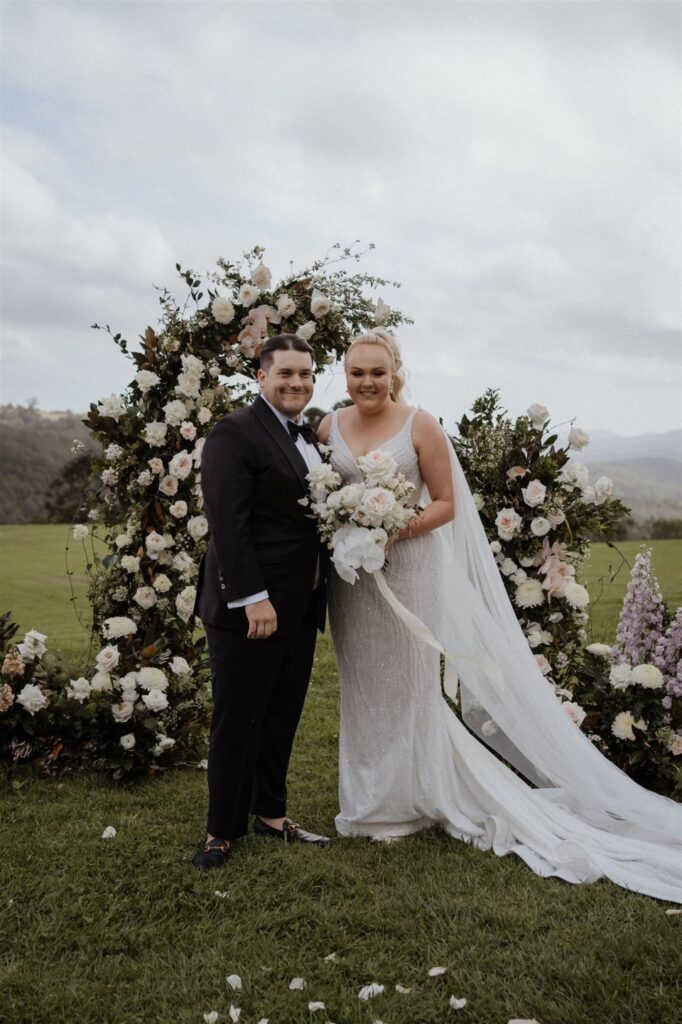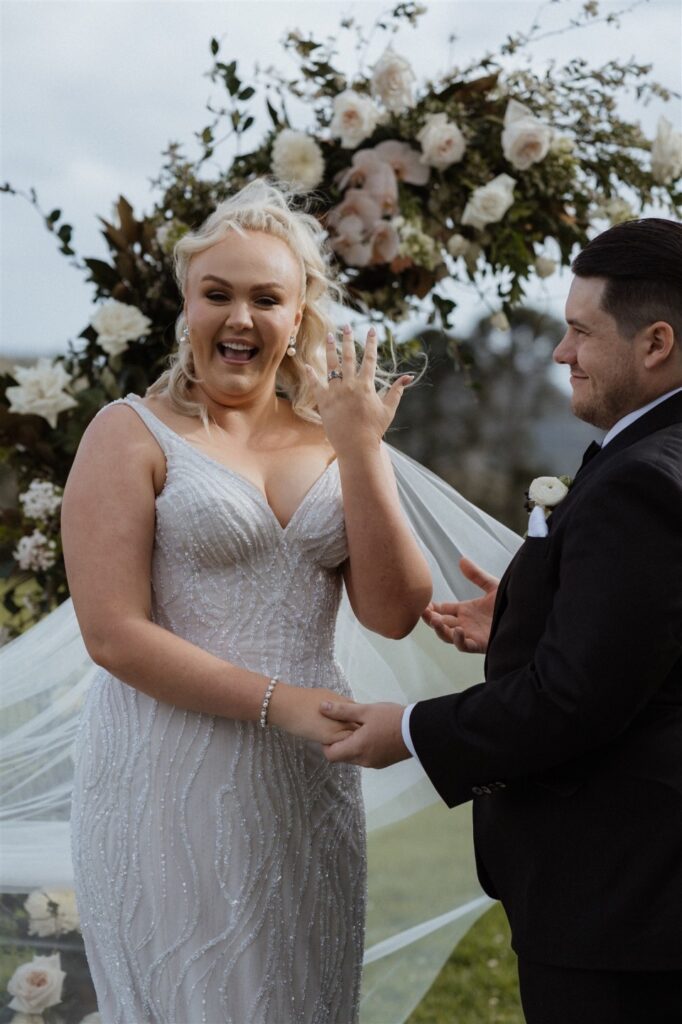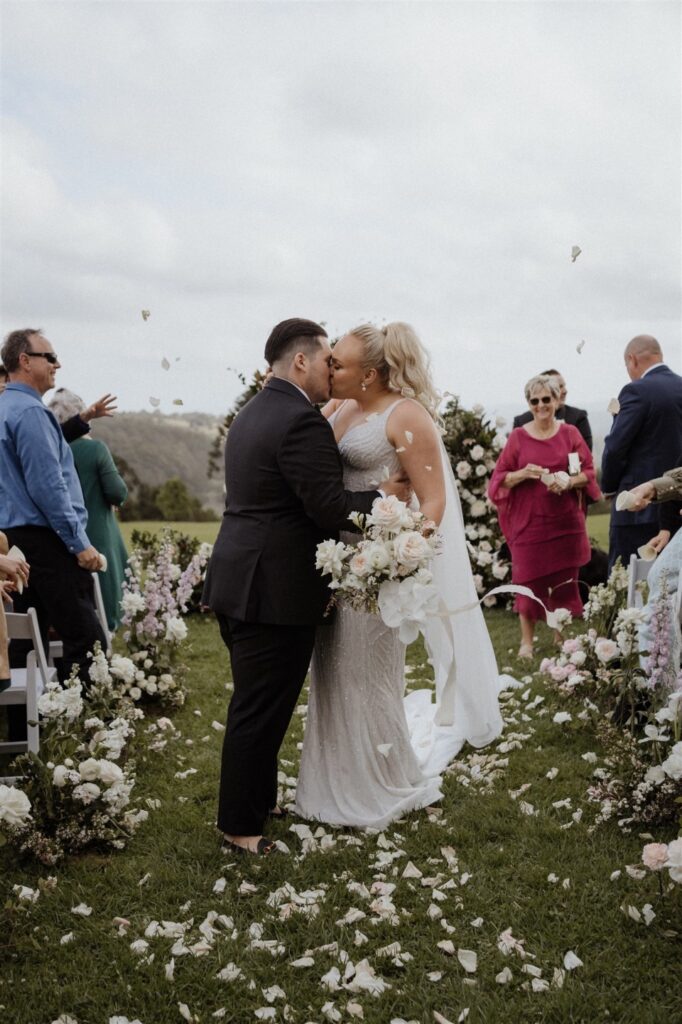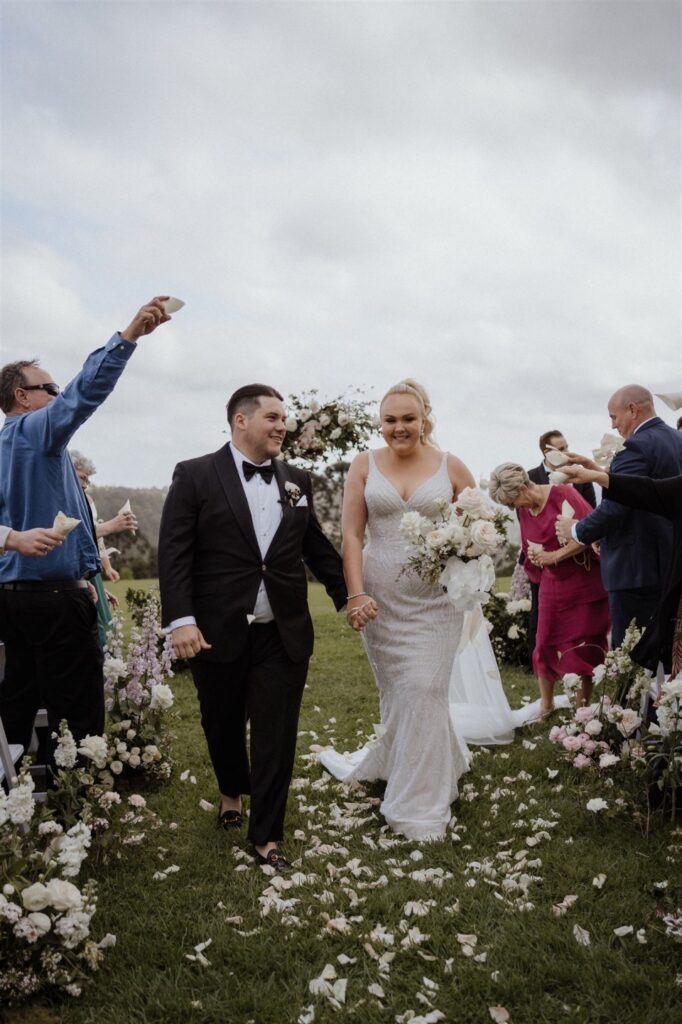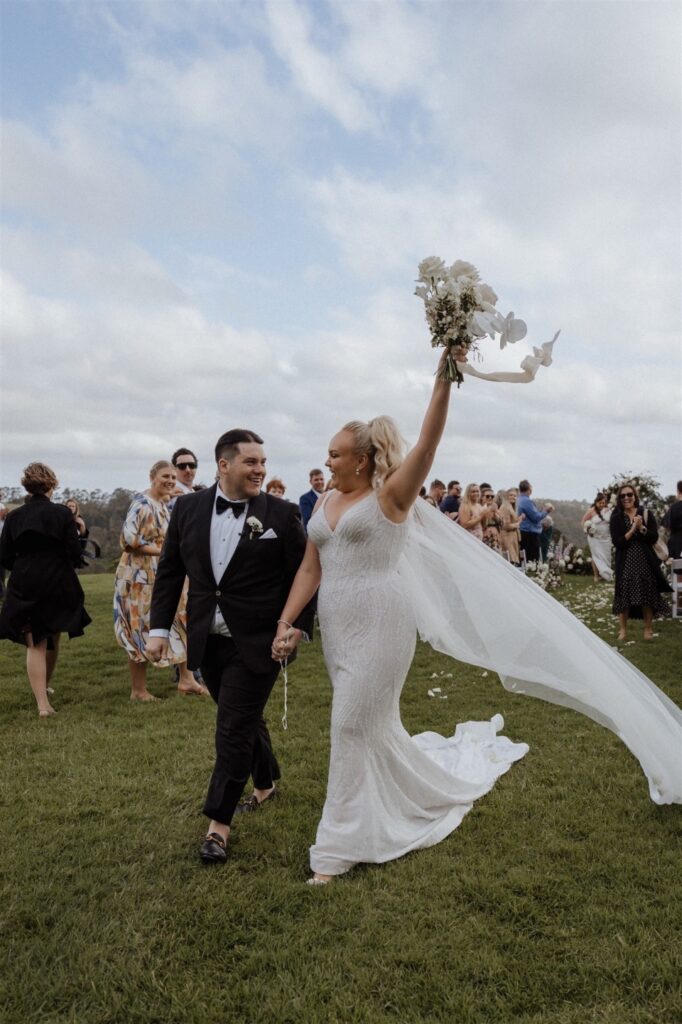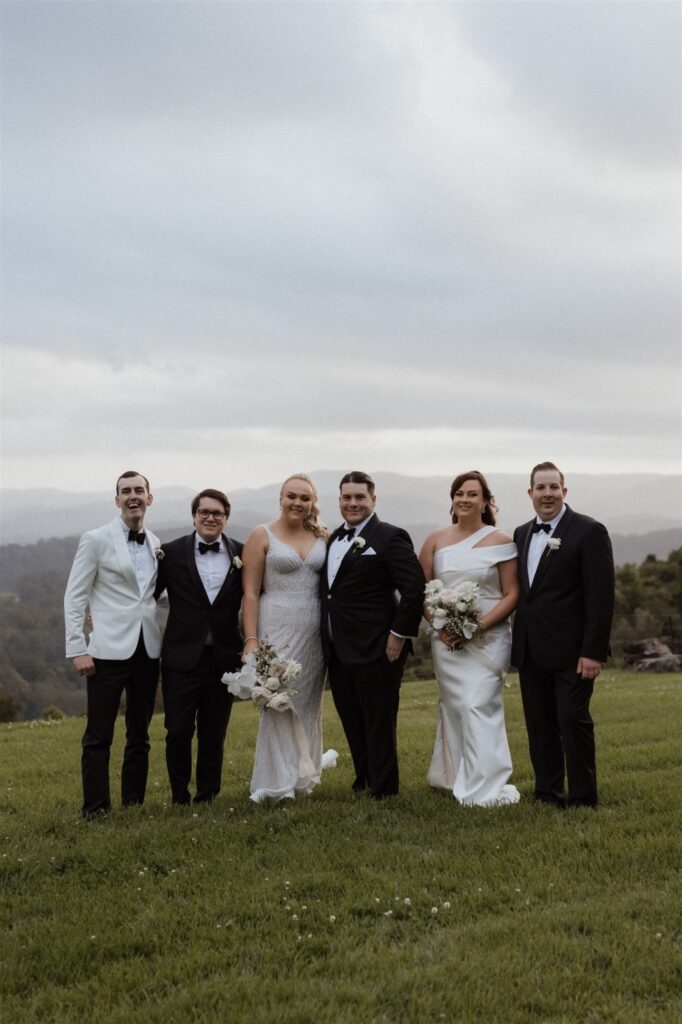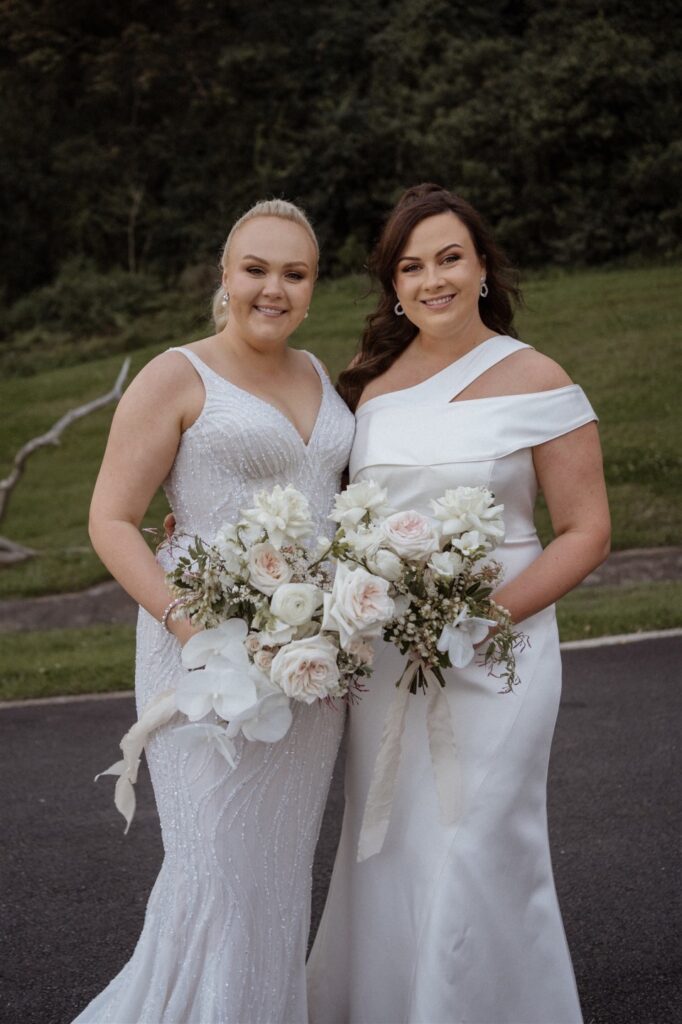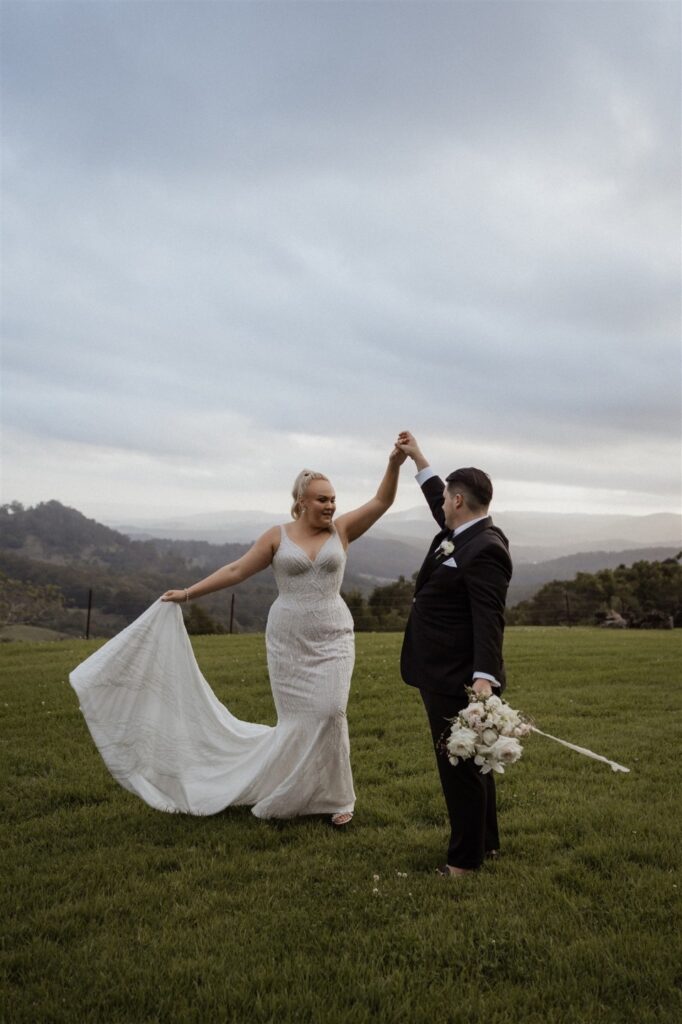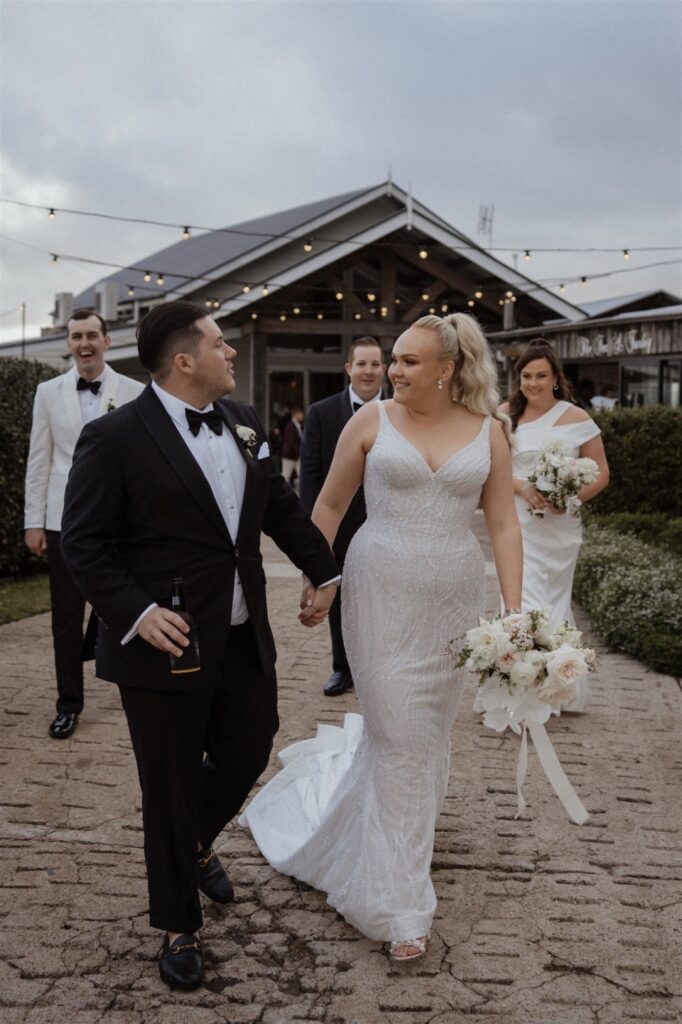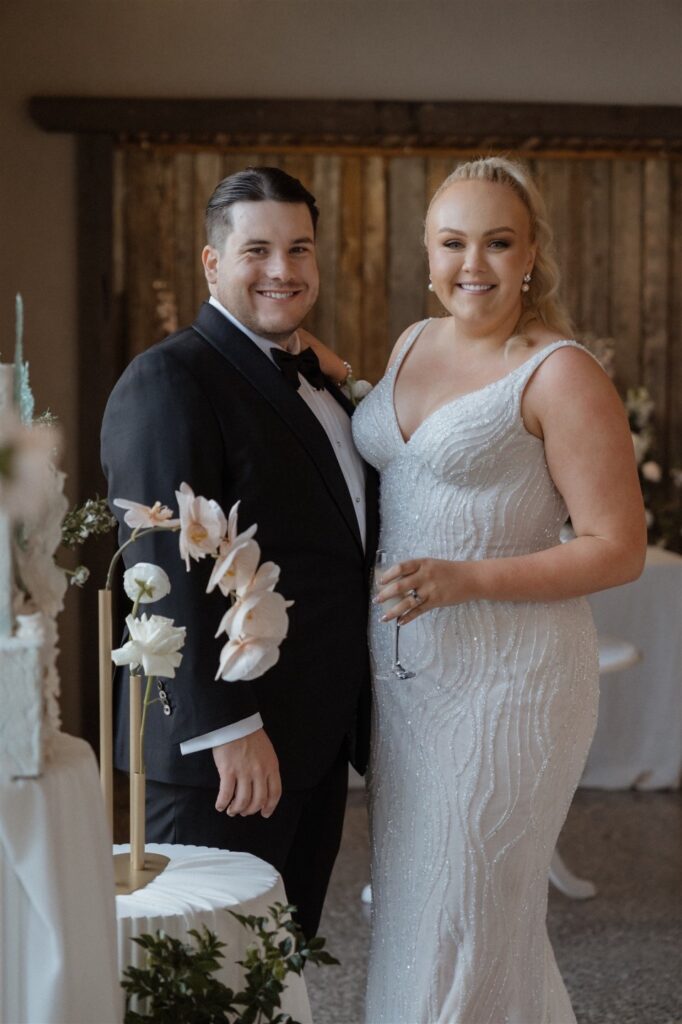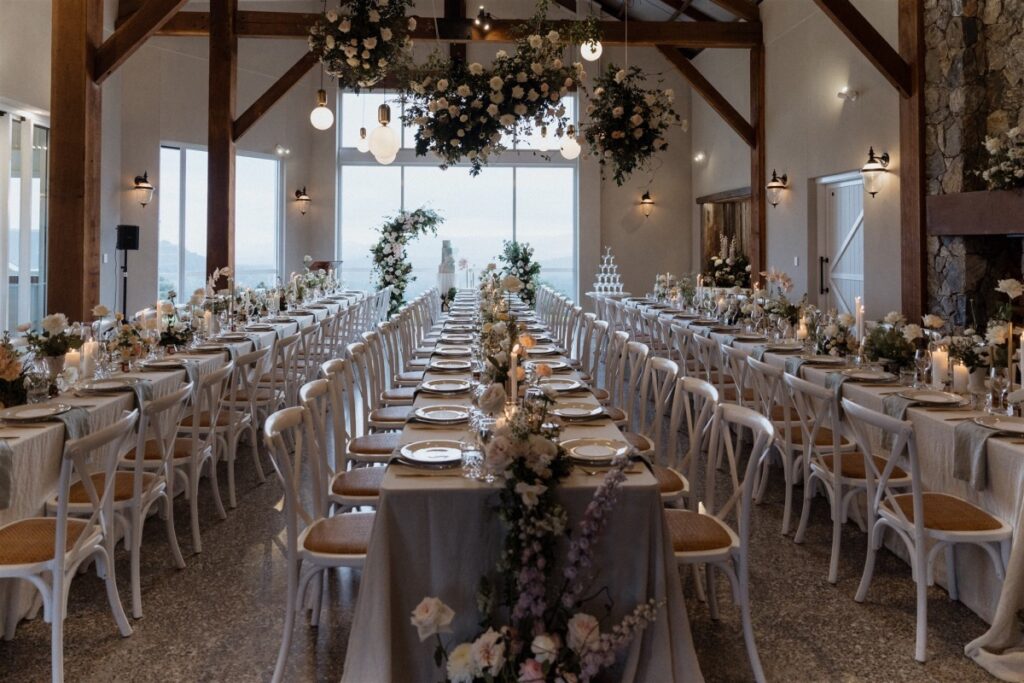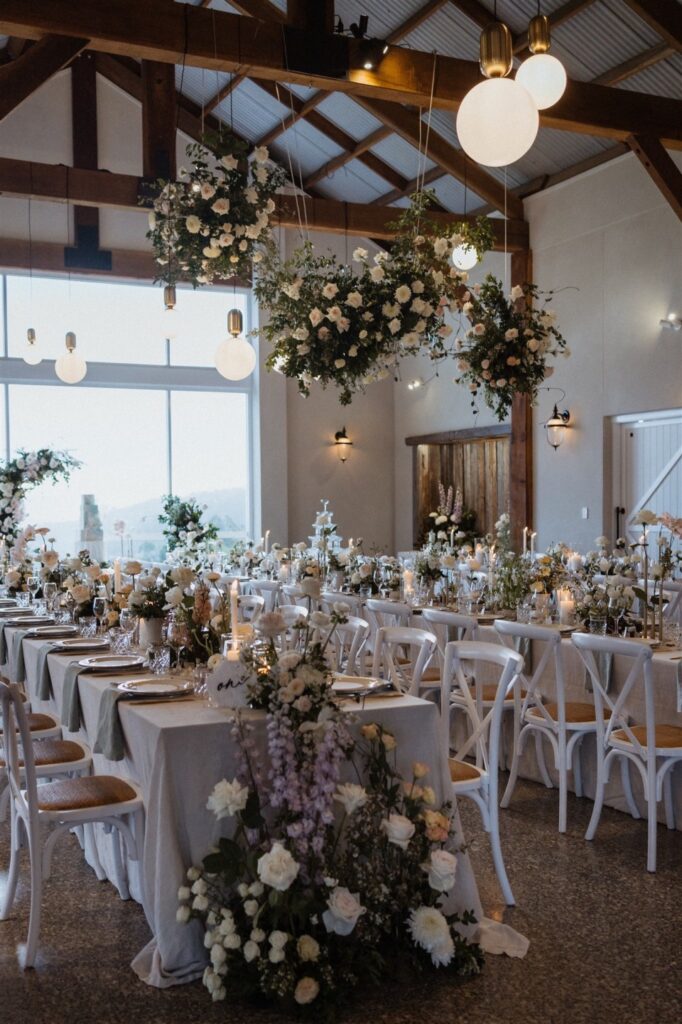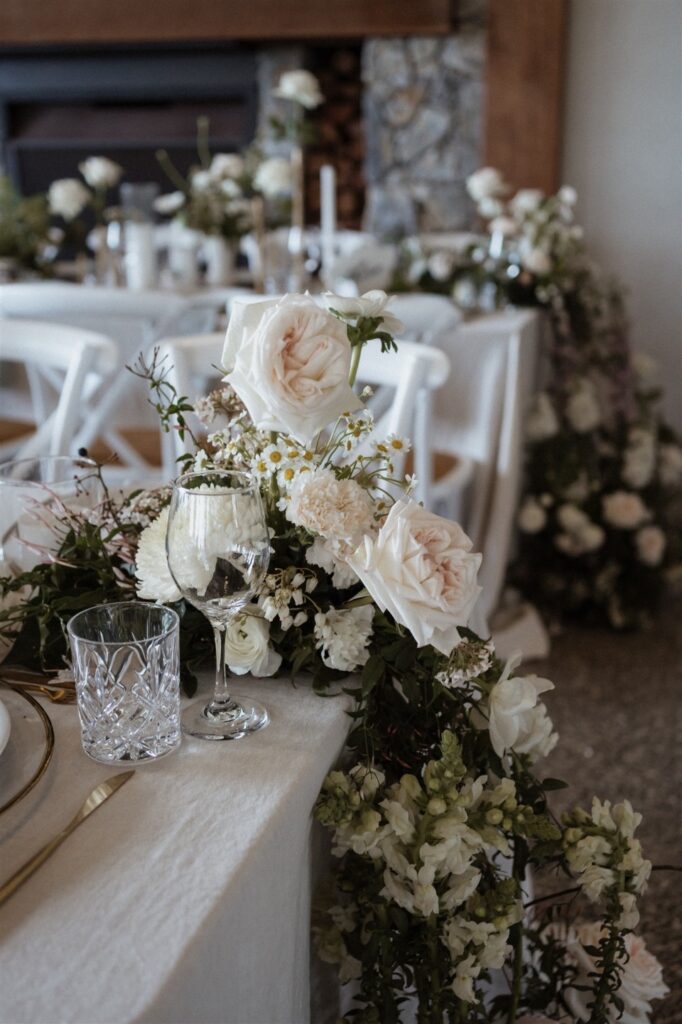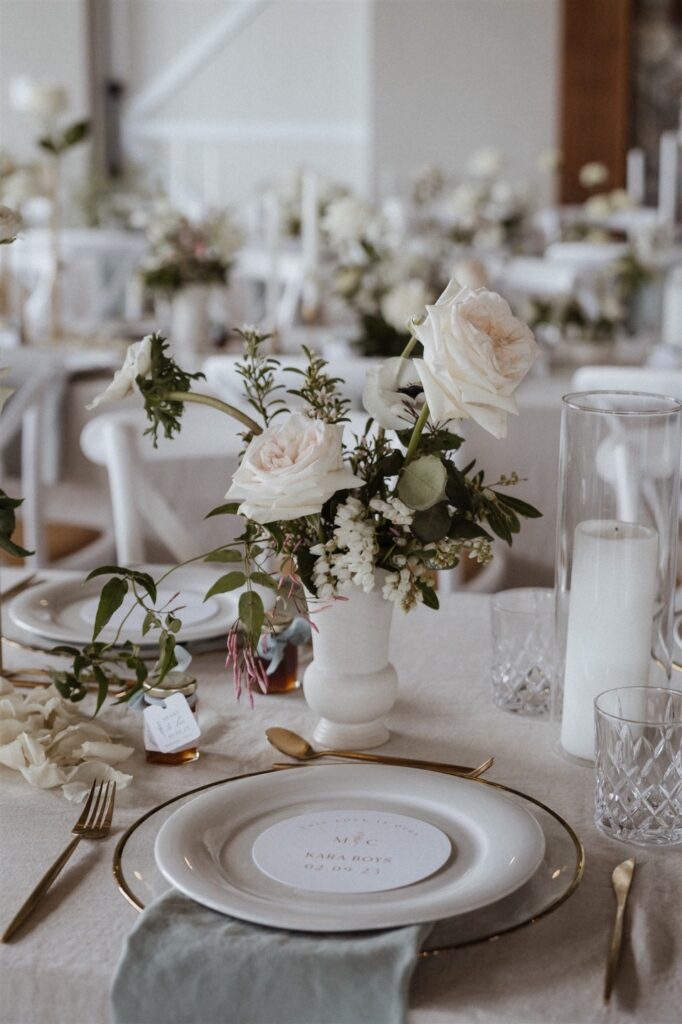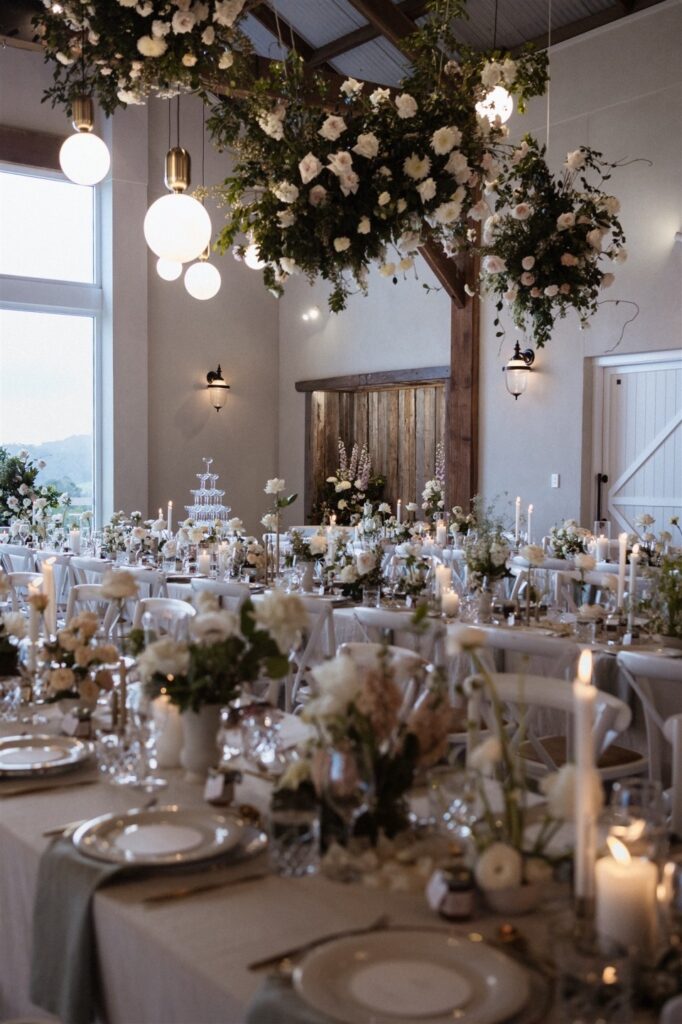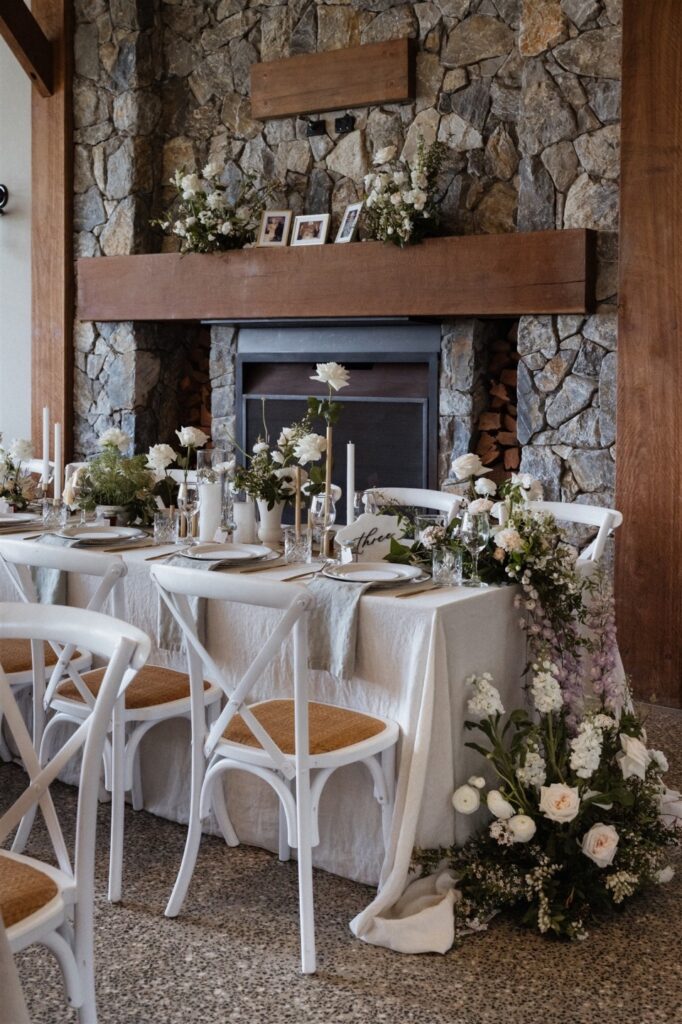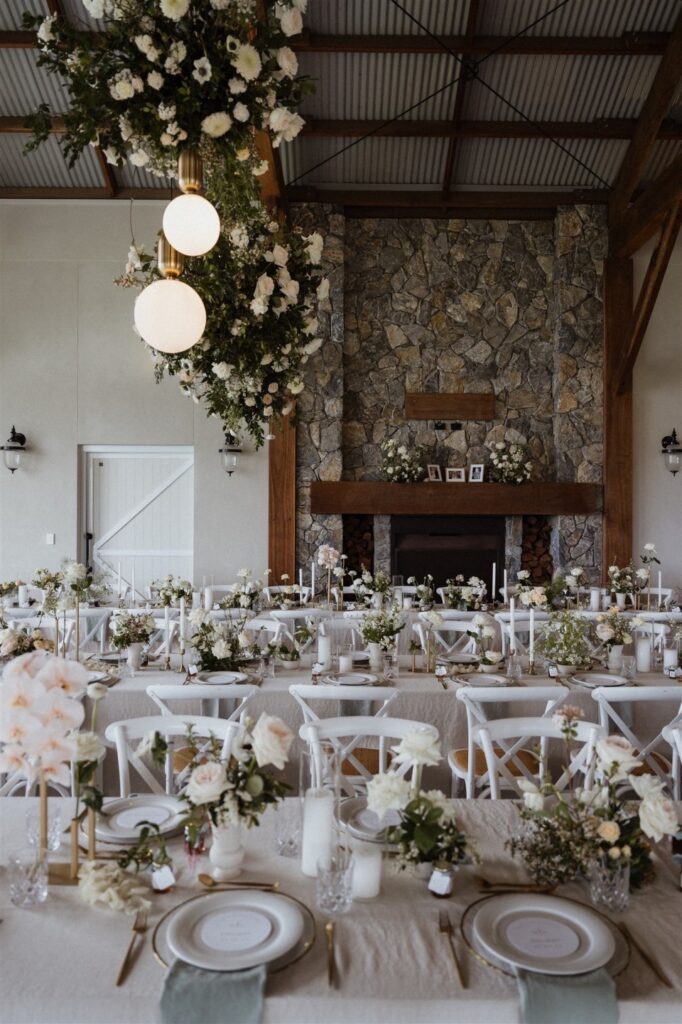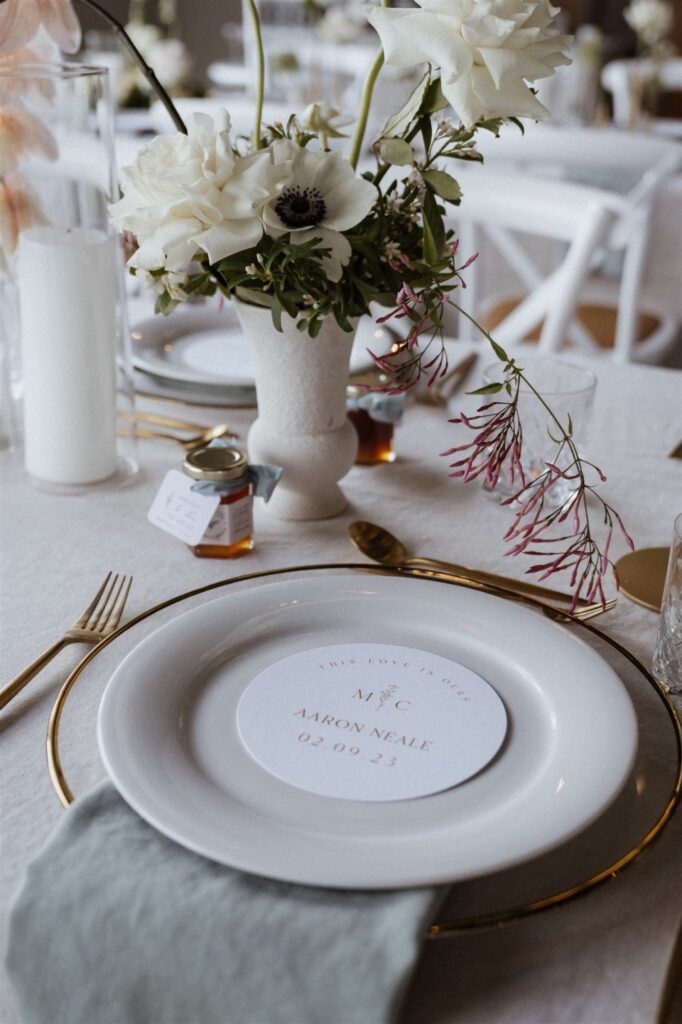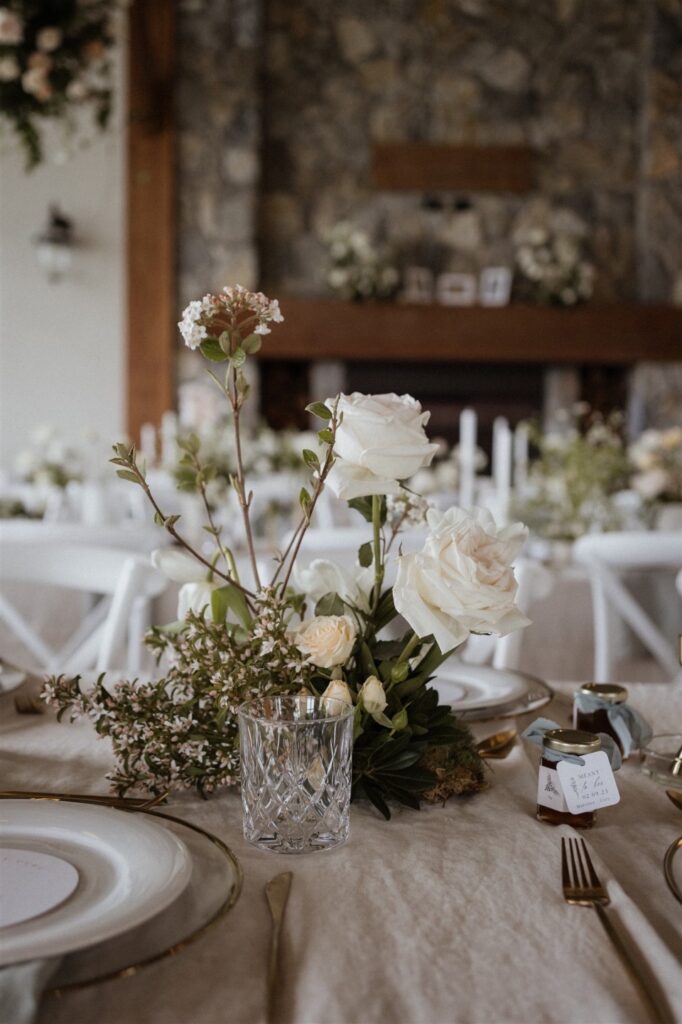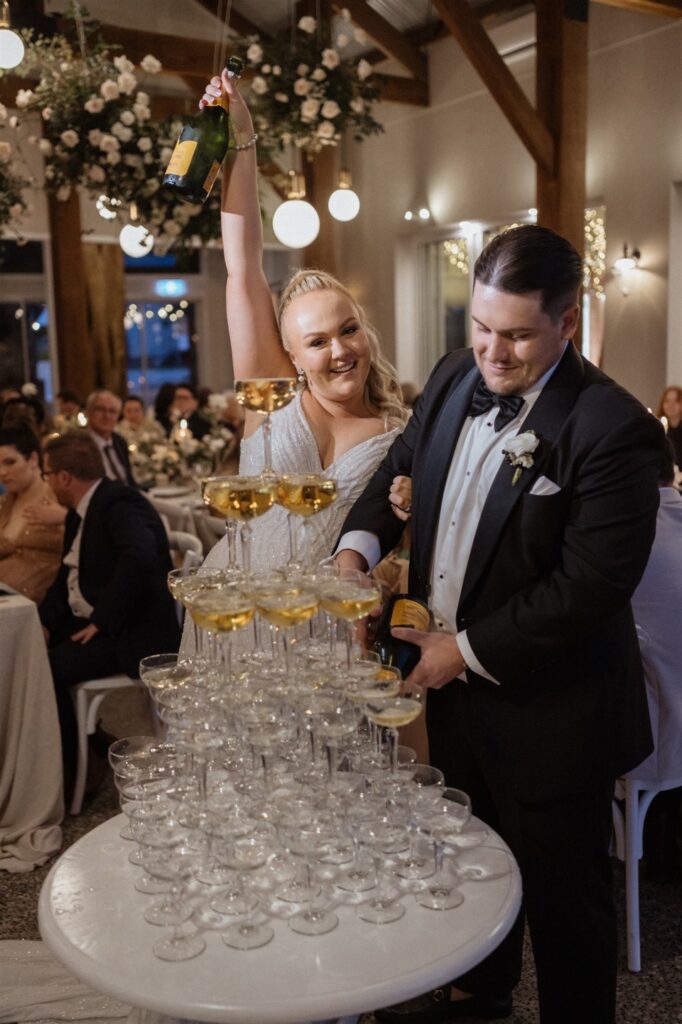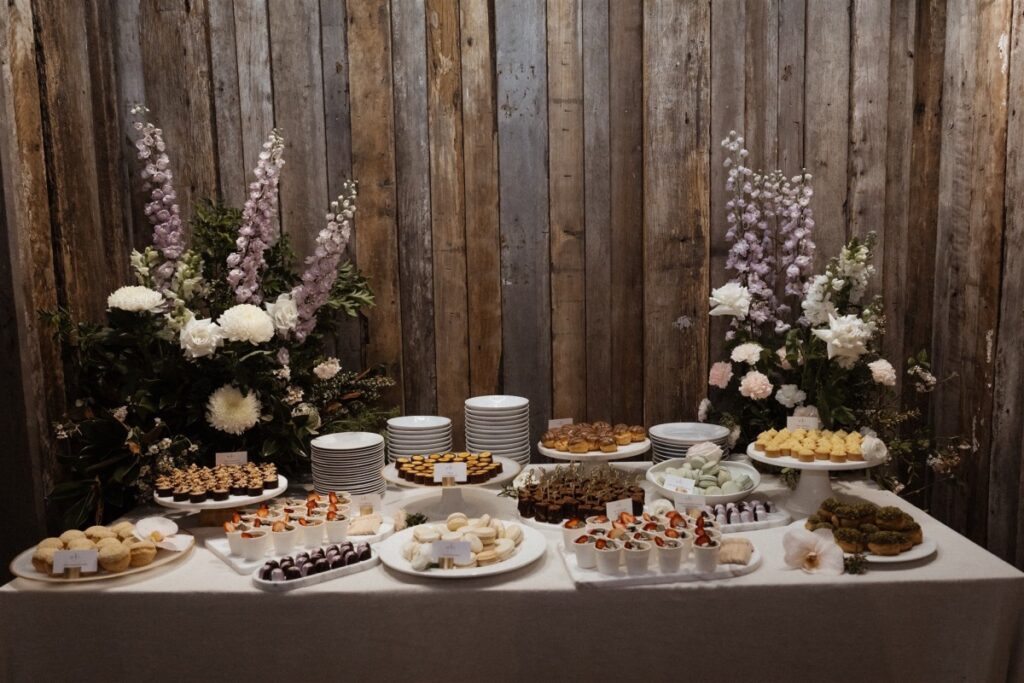 This wedding was a dream in so many ways; insanely lovely couple, trusting us with their vision to create this dream ceremony space and epic reception area for their Sunshine Coast wedding.
This will be one of the most memorable weddings for our team in a long time!
We loved creating Makinley's simple and elegant bouquet, embracing the white colour palette.
Makinley allowed us the freedom to move within her white colour palette for the wedding flowers, added the softest touches of champagne and blush and a hint of blue in the ceremony designs. This really elevated the designs above a simple white only concept.
The ceremony design on our broken arch design with mini aisle gardens and whimsical single blooms was a stunning addition to the amazing view from the lawns of The Old Dairy, Maleny.
The ceremony designs were transferred to the reception space creating floral features and nooks everywhere! The guest tables were abundant and full of florals in a mixture of designs, from bowl arrangements to vase florals and single stem features. The tables were finished with waterfall garlands flowing off the edge of the tabes to meet the floor based arrangements.
And do not forget that organic and textural hanging installation! The interesting shape and design giving the design a natural garden like feel with a touch of whimsy.
Honestly… Best. Day. Ever.
Thank you Makinley and Corey for choosing us as your wedding florist and allowing us the freedom and trust to create on your day of days.
WB.
Photographer SHAE ESTELLA | Venue THE OLD DAIRY | Stylist SIMPLY STYLE CO. | Video MEARS PRODUCTIONS | Catering PENFOLDS CATERING | Celebrant SOMMER SAUNDERS | Hair EVALYN PARSONS | MUA KATE DEVLIN | Gown GEORGE WU | Music THE FAMOS & CO | Stationary BLUEBIRD INVITATIONS | Lighting OUT OF THE DARK | Coordination WILDHEART WEDDINGS | Pet Minder SALTI DOG | Cake MARINA MACHADO
Willow Bud Wedding Florist created these wedding flowers and bridal bouquets. The wedding ceremony and reception designs were created specifically for this bride at this Sunshine Coast wedding venue, but this style could be created at many of our beautiful Sunshine Coast hinterland wedding venues in Maleny, Montville, Mapleton, Obi Obi, and Flaxton. This wedding styling and wedding florals would also match perfectly with venues and beaches in Noosa, Mooloolaba, Caloundra, and private properties across the Sunshine Coast.