MADDIE + BEN AT YABBALOUMBA RETREAT
YABBALOUMBA RETREAT
MAY 2023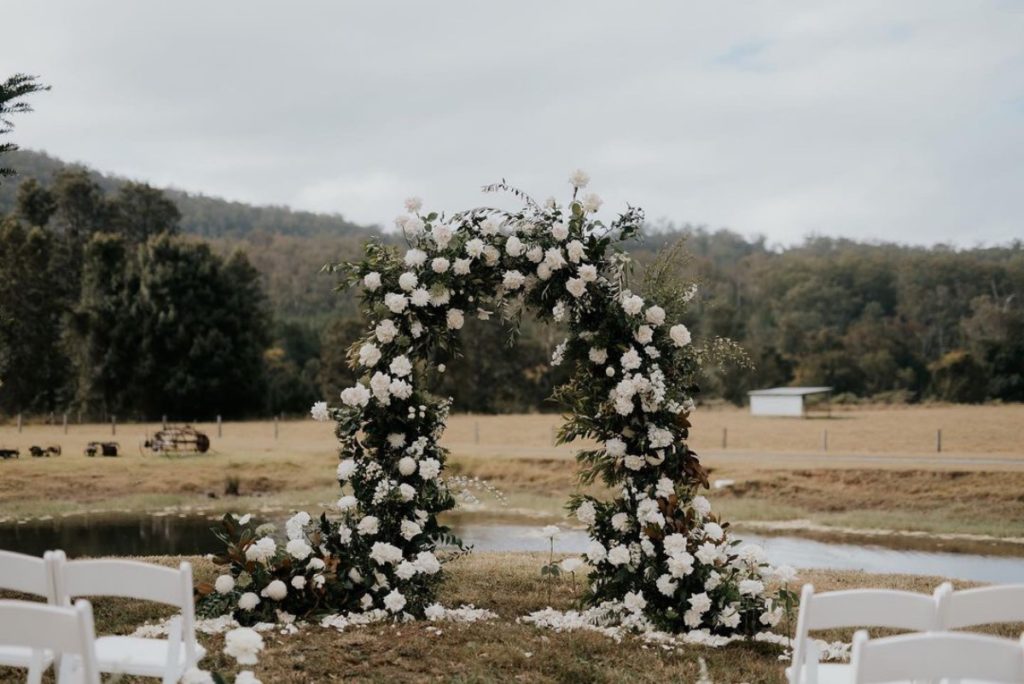 CLASSIC – COUNTRY – ELEGANT – ABUNDANT
Dream, elevated country meets modern winter wedding.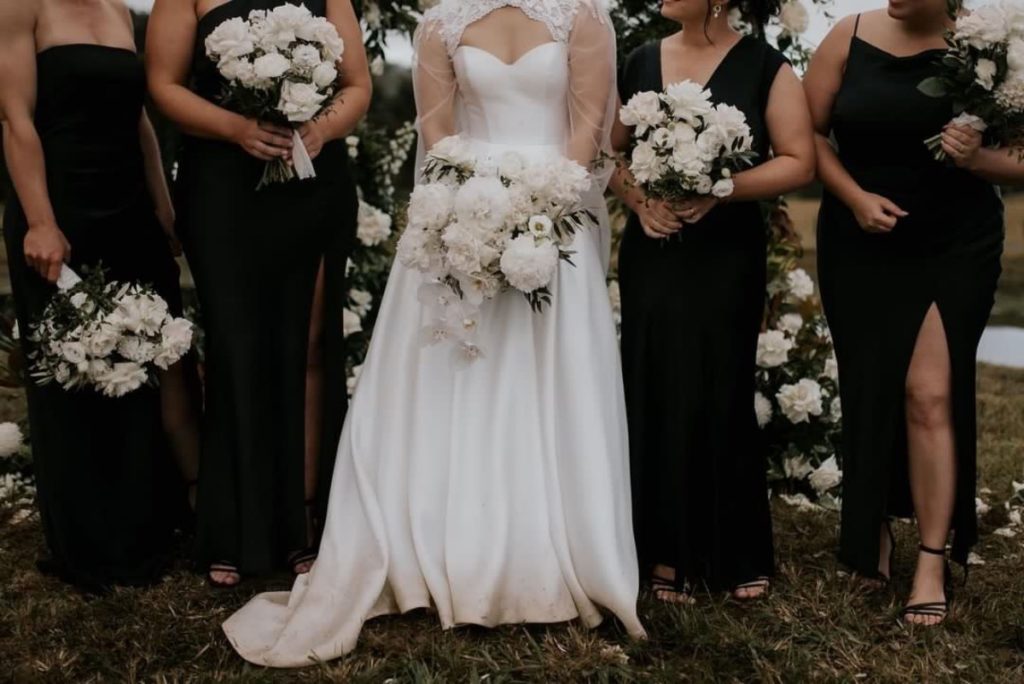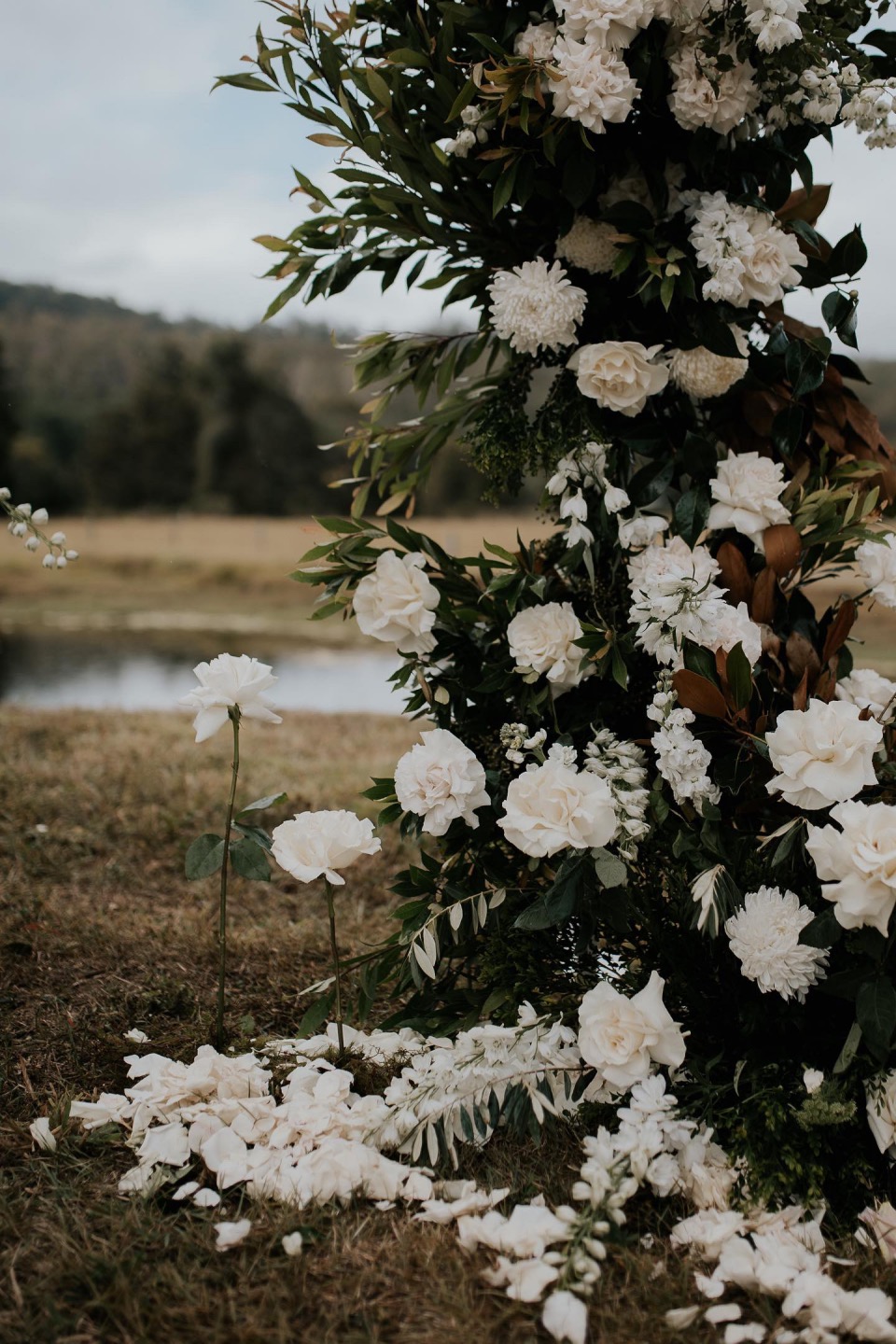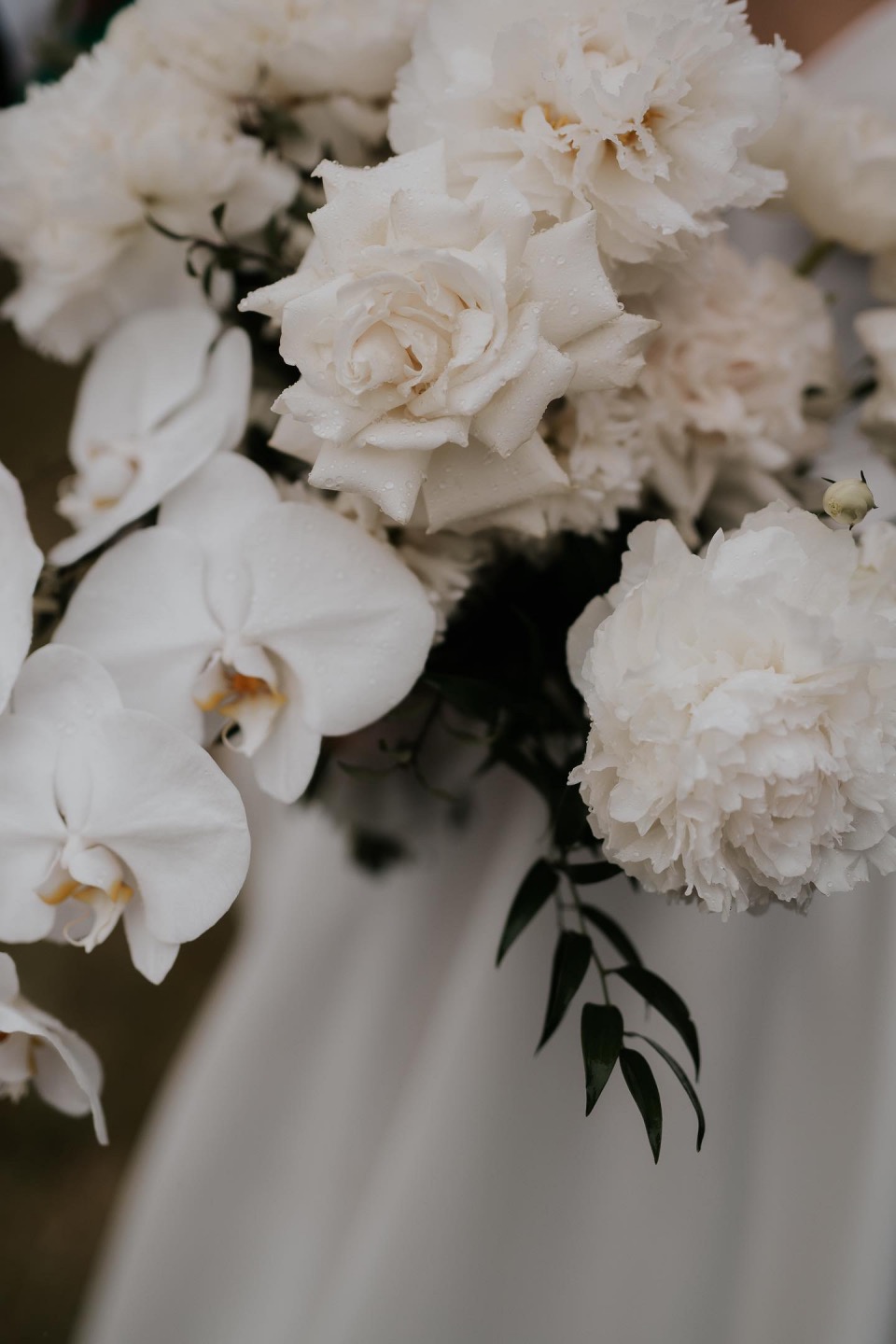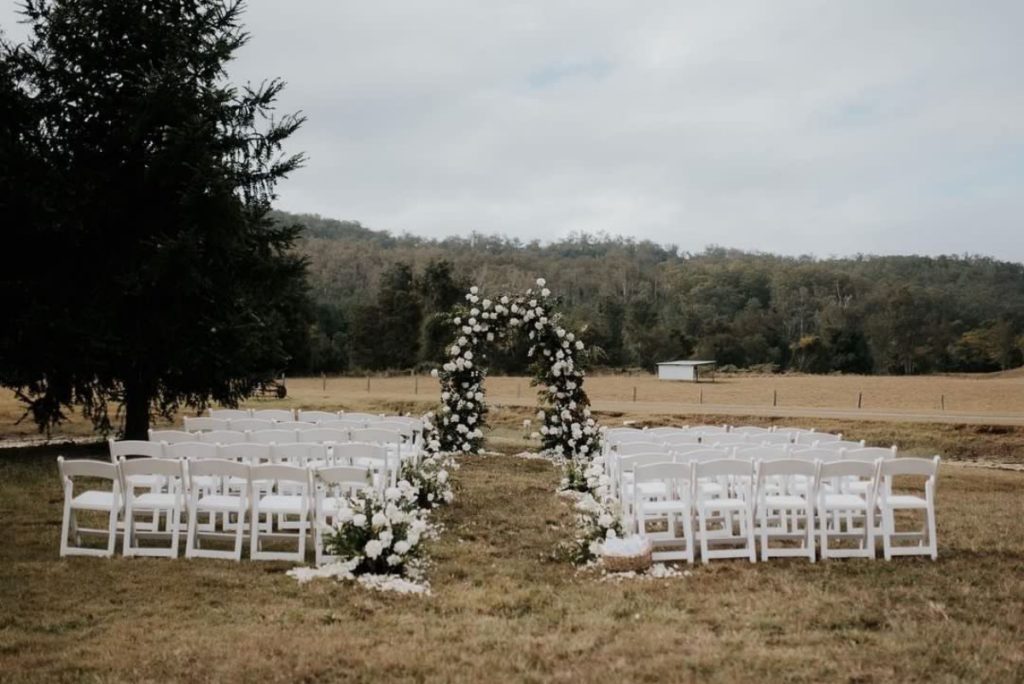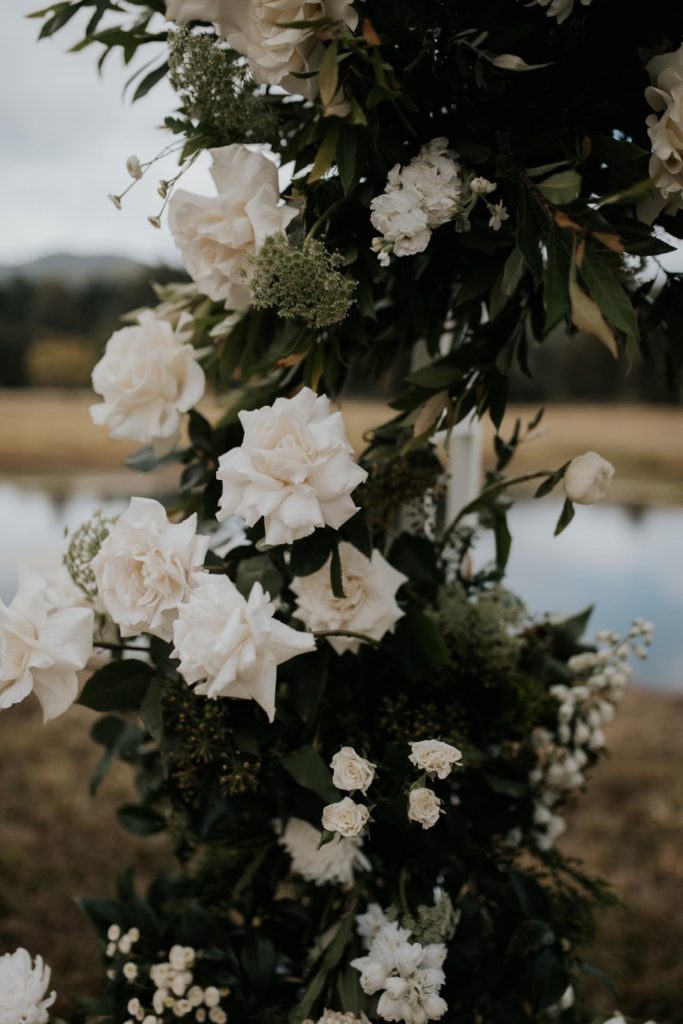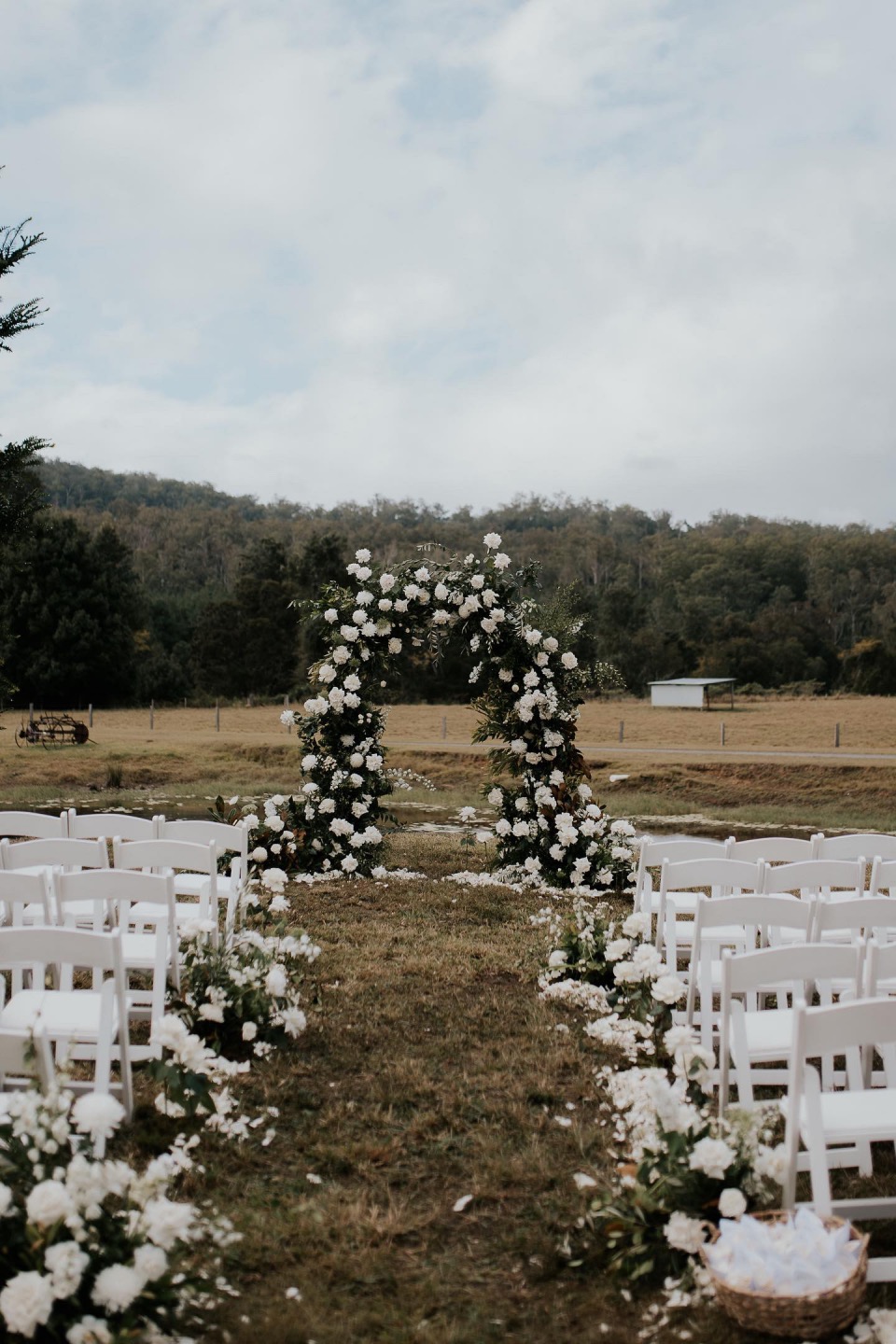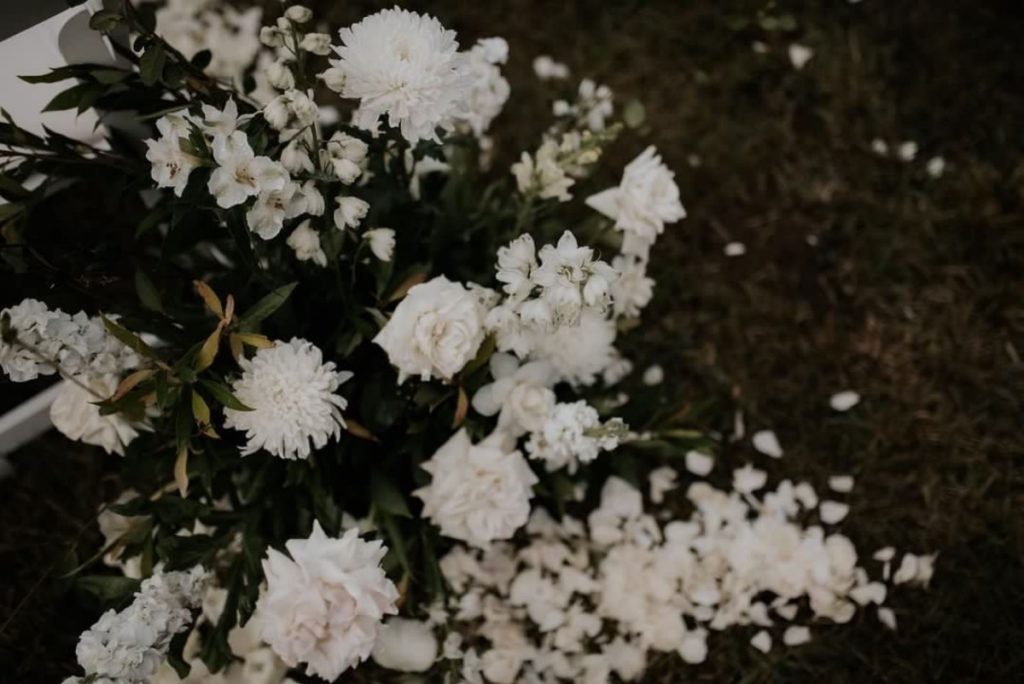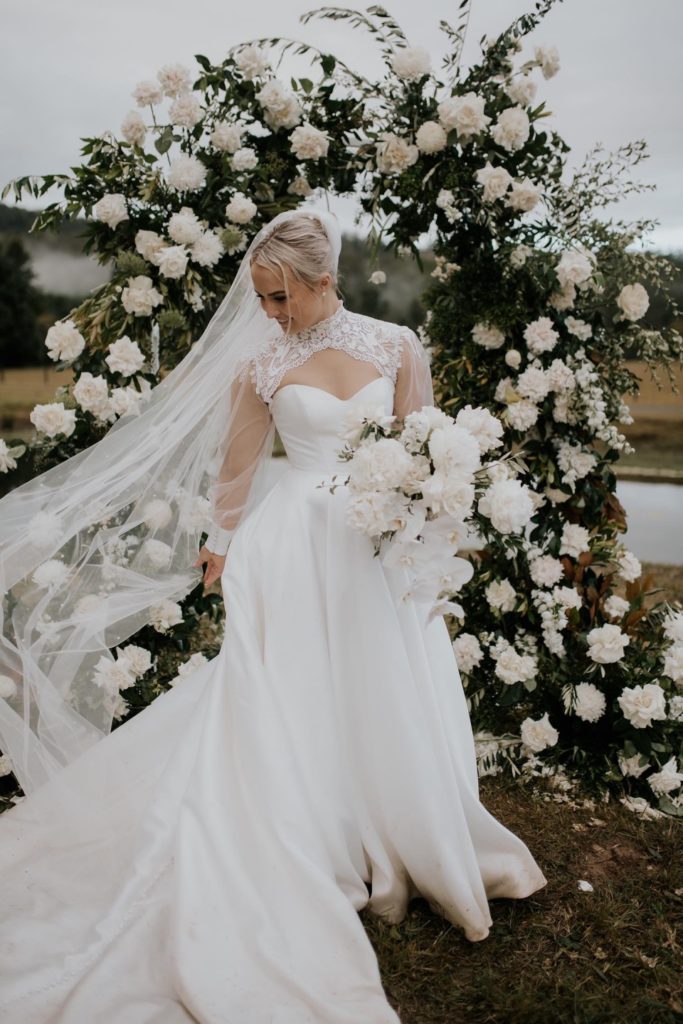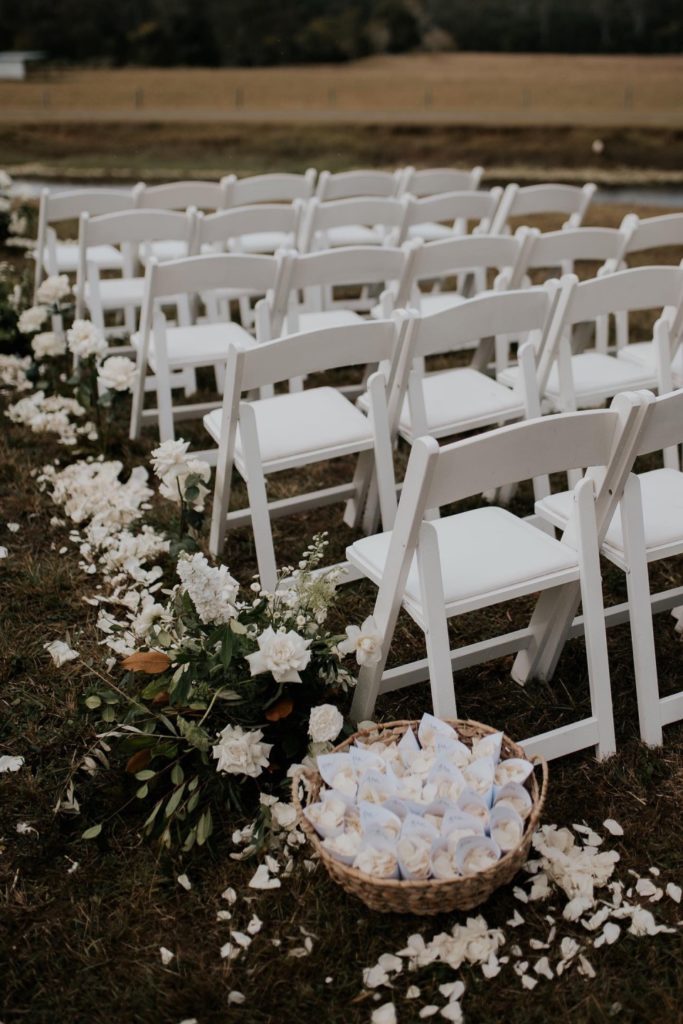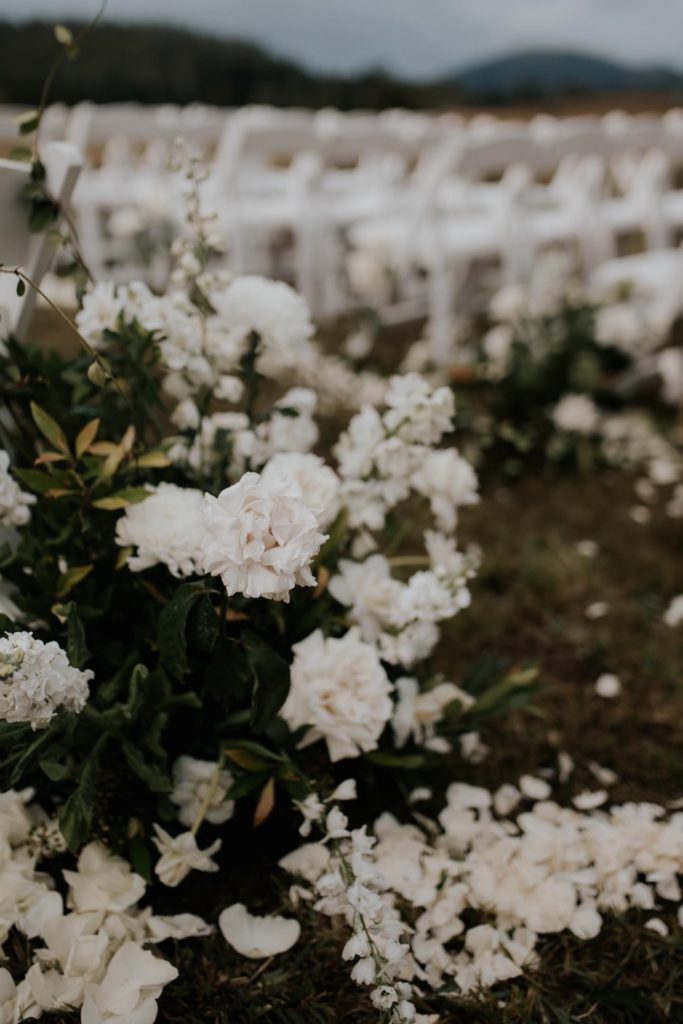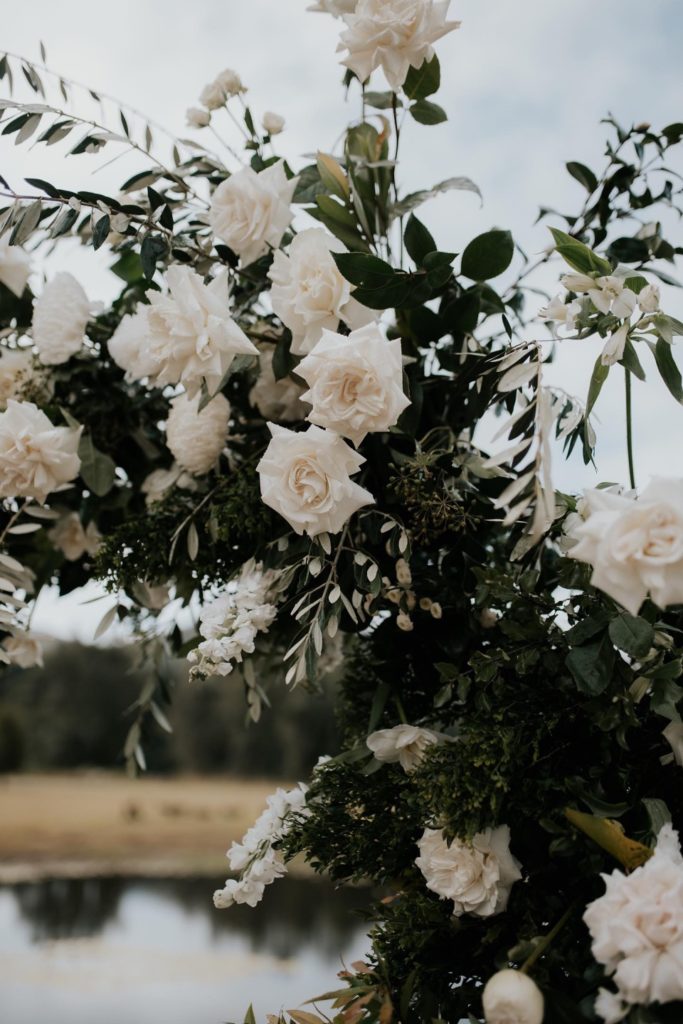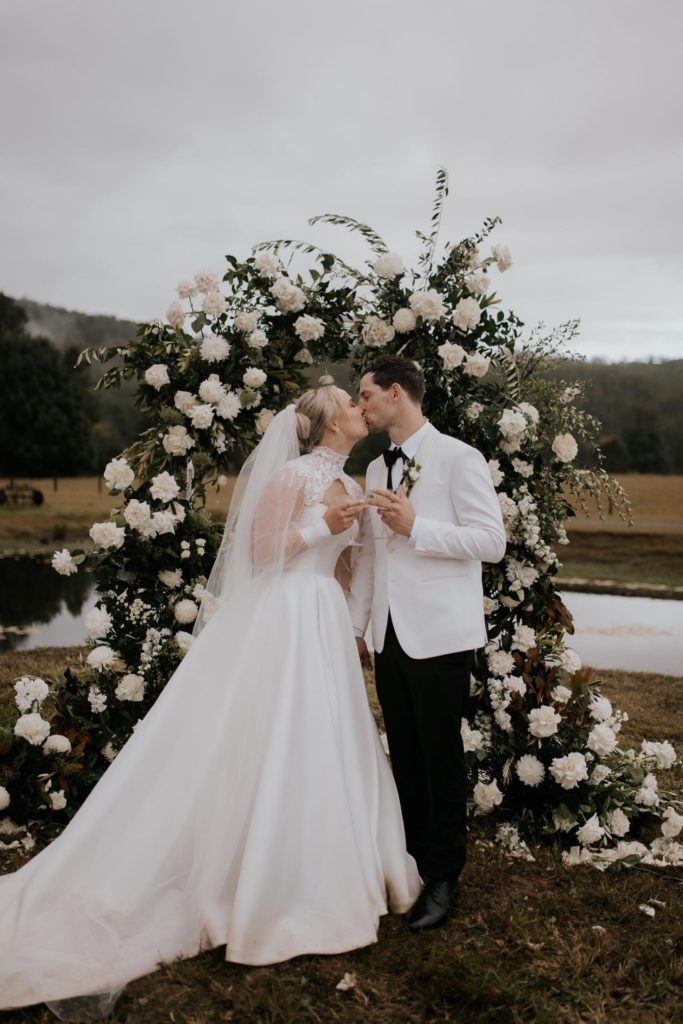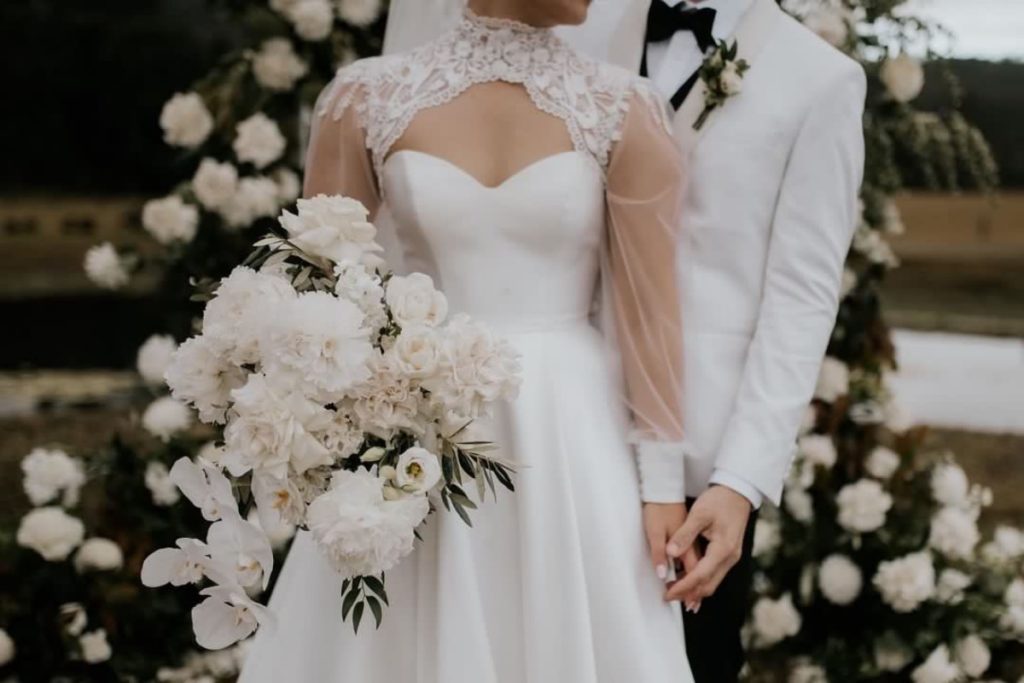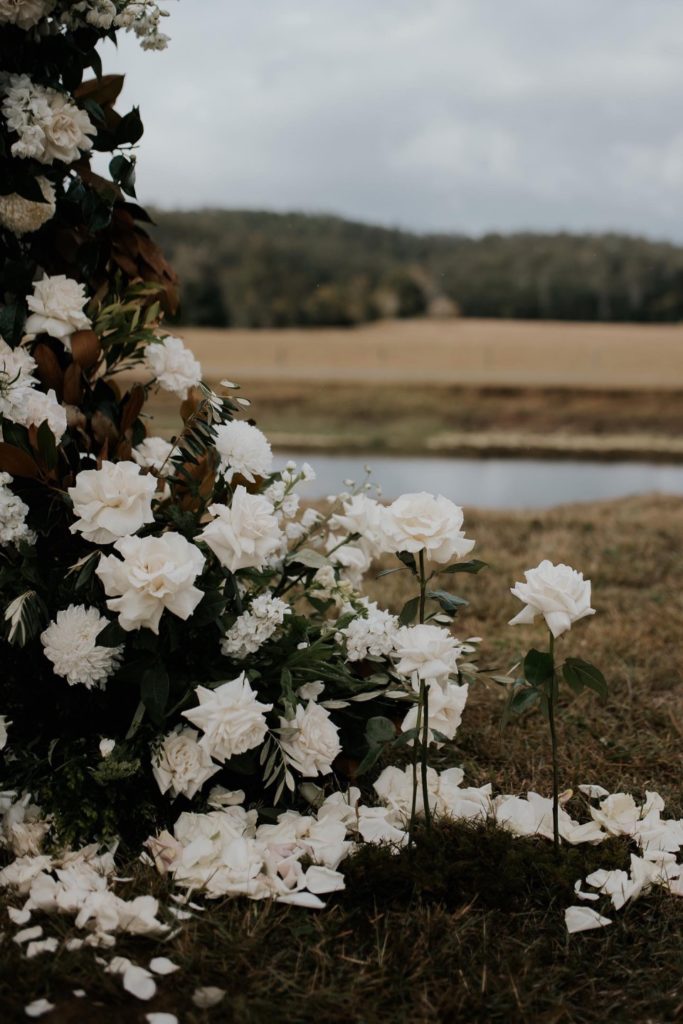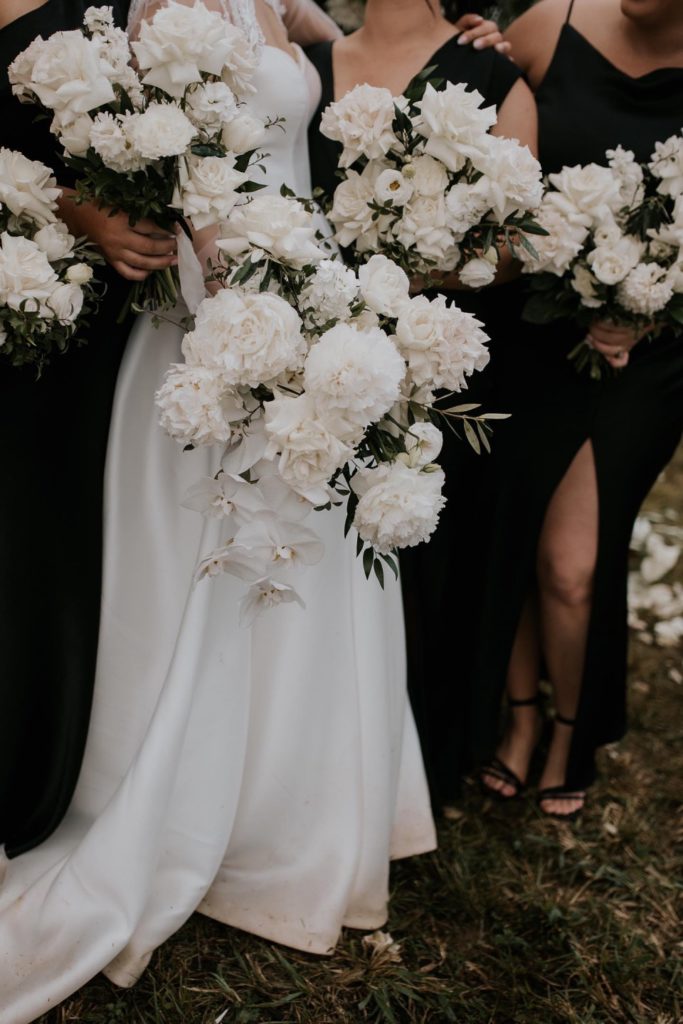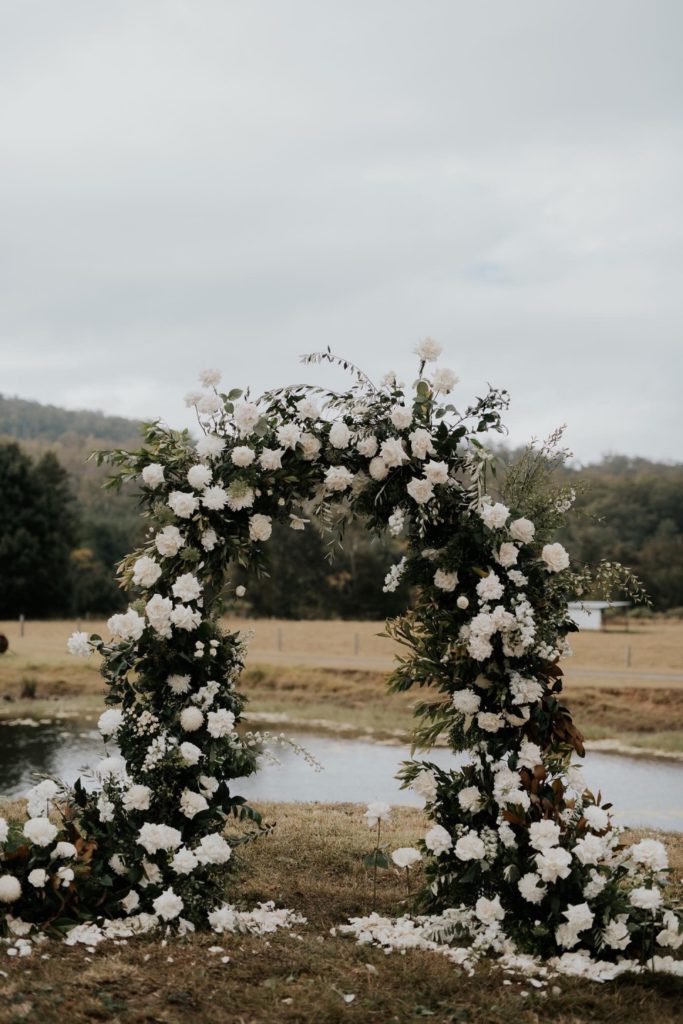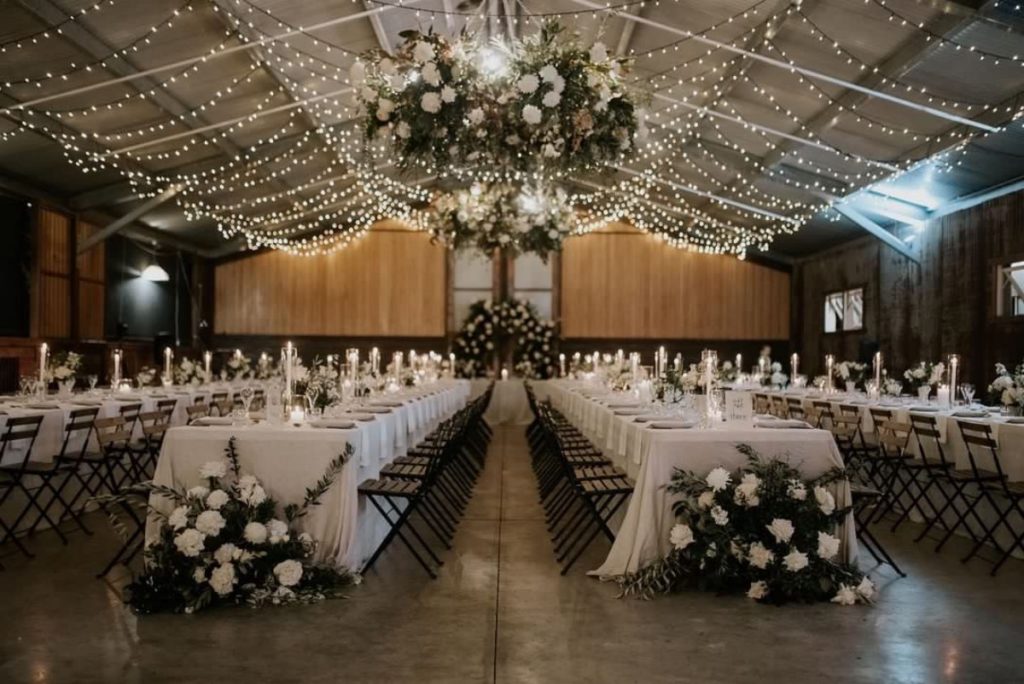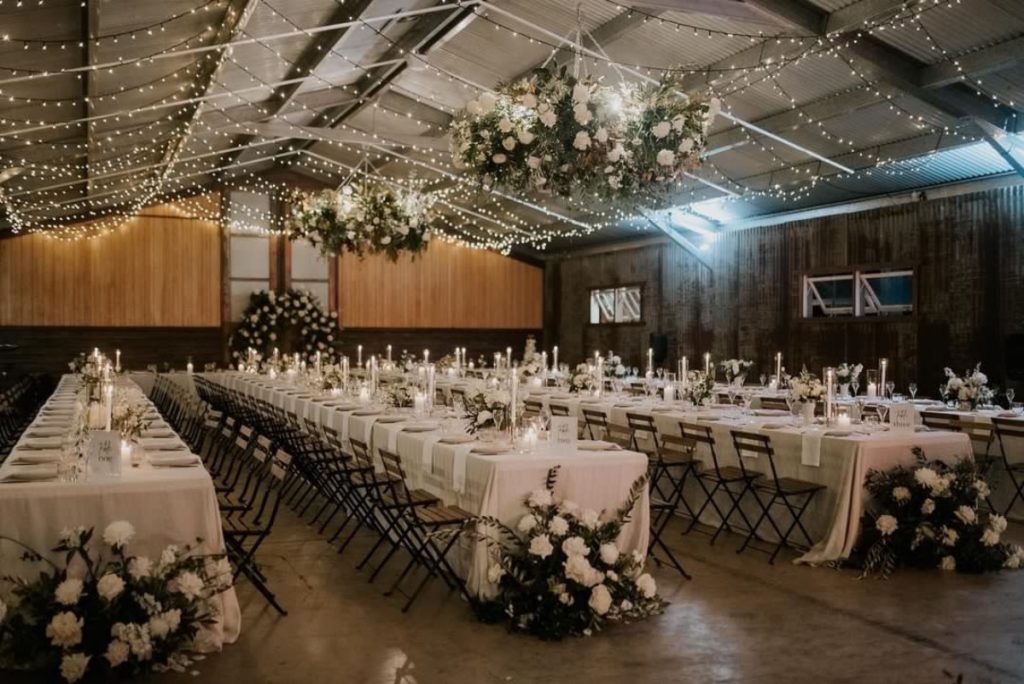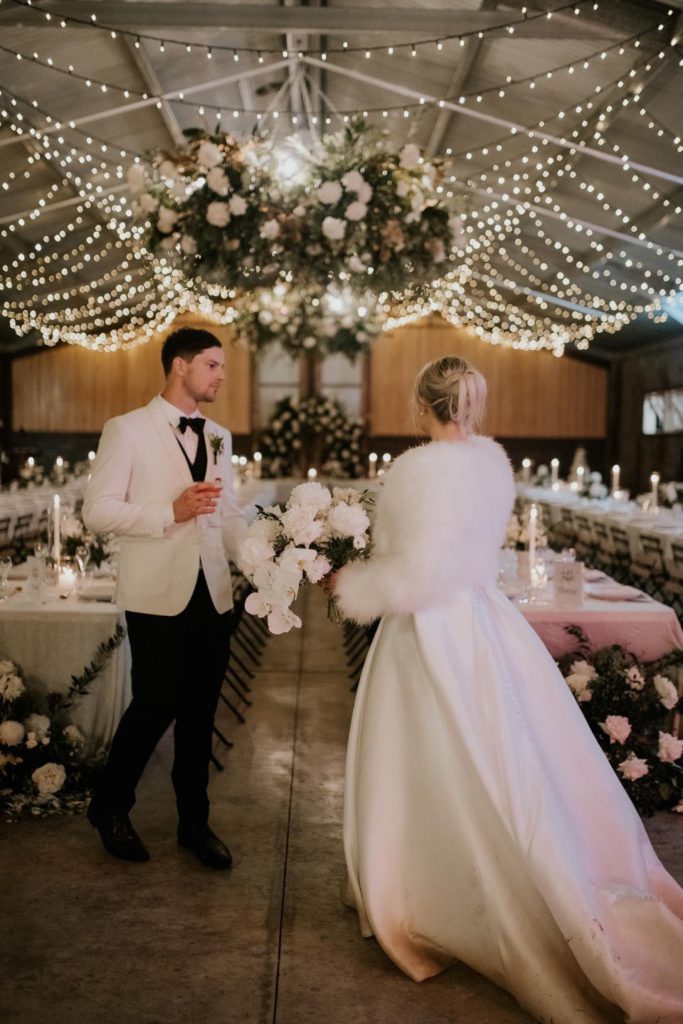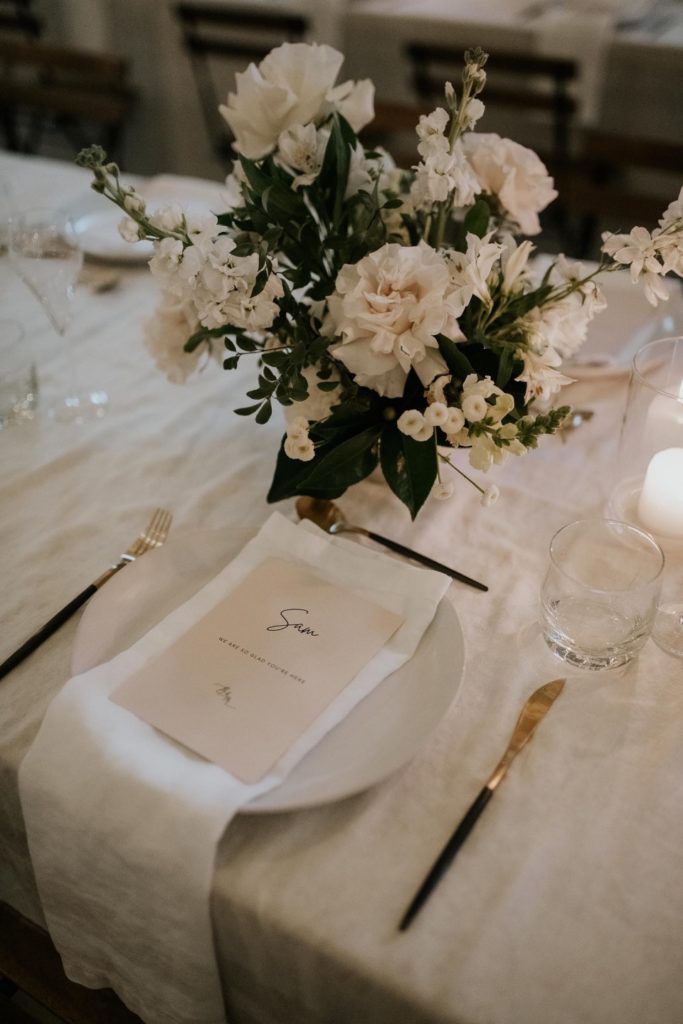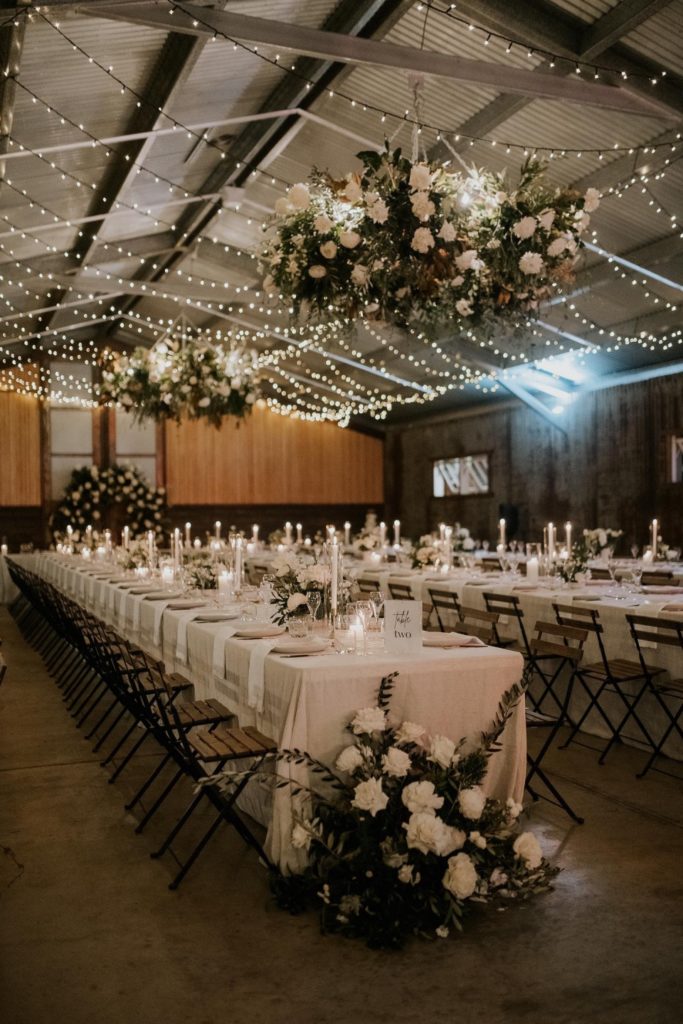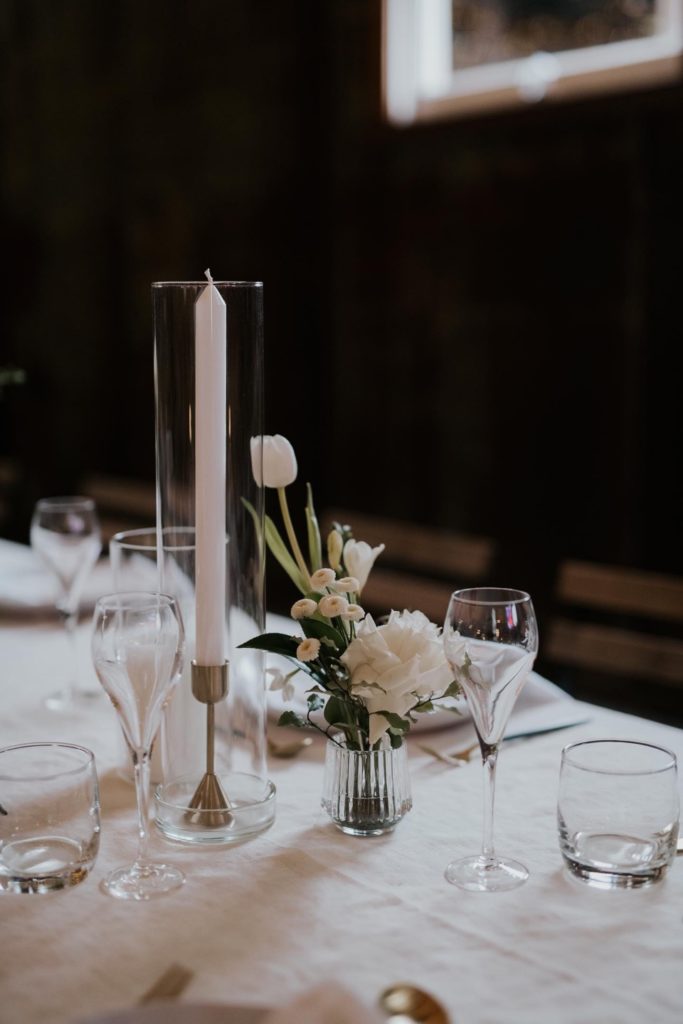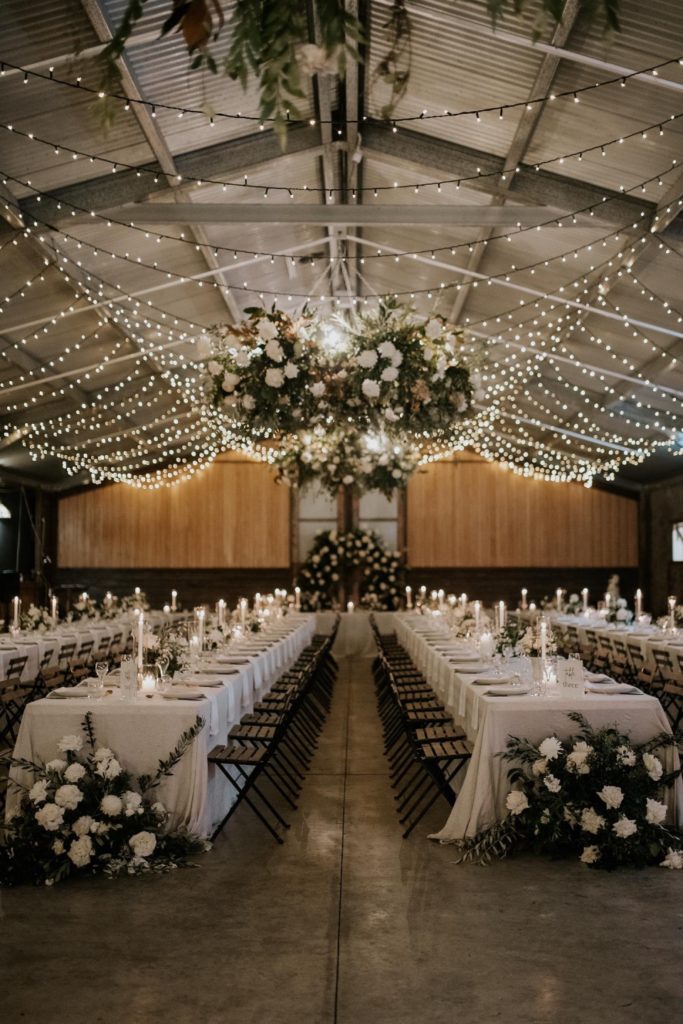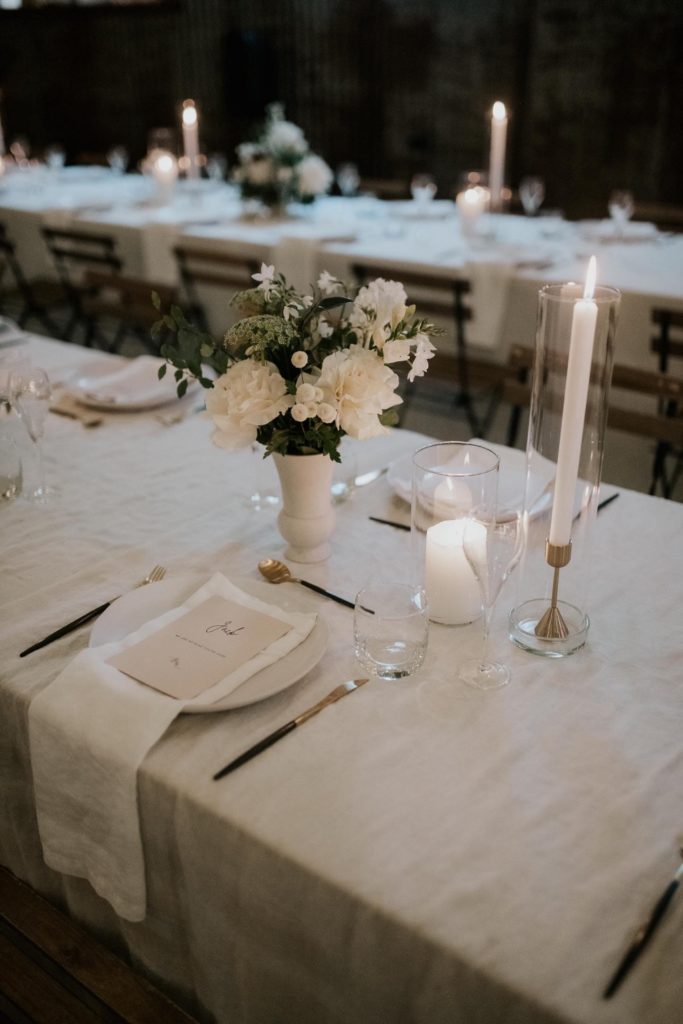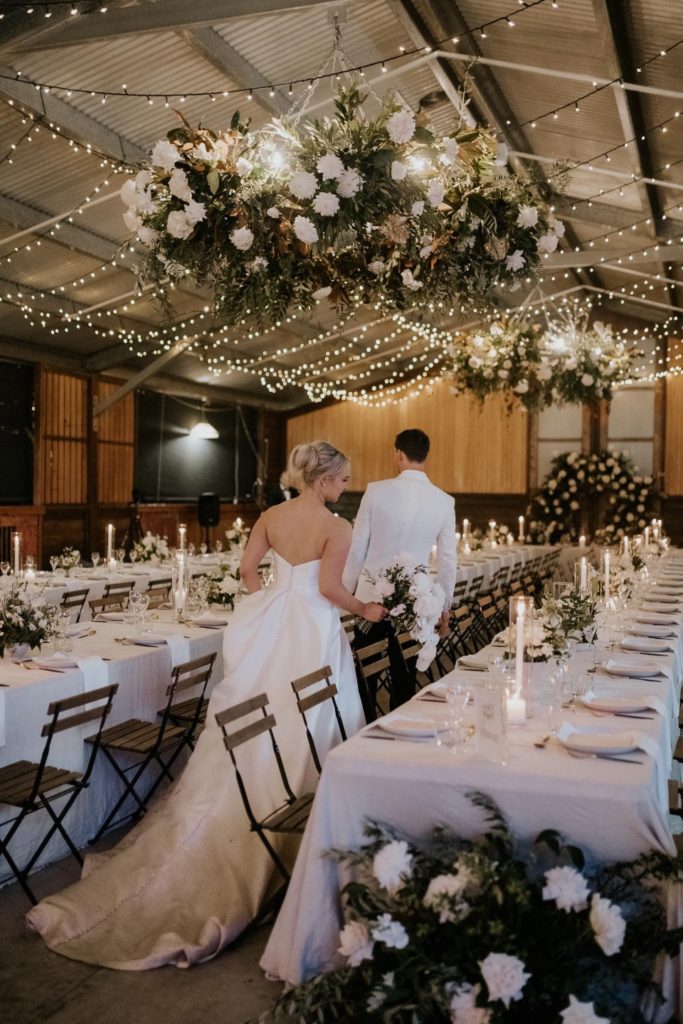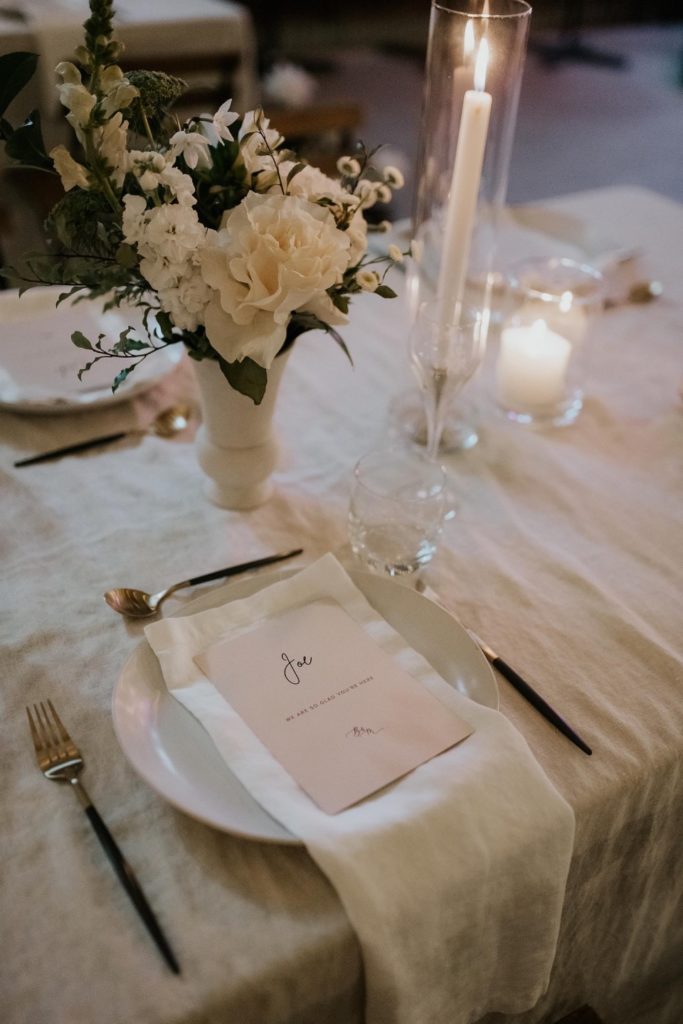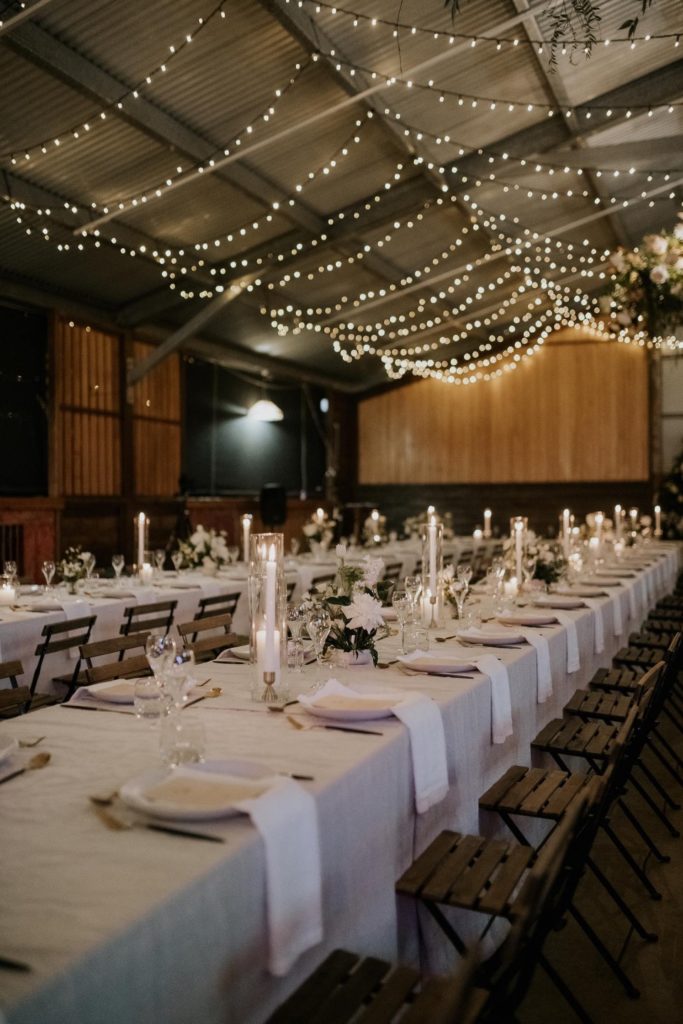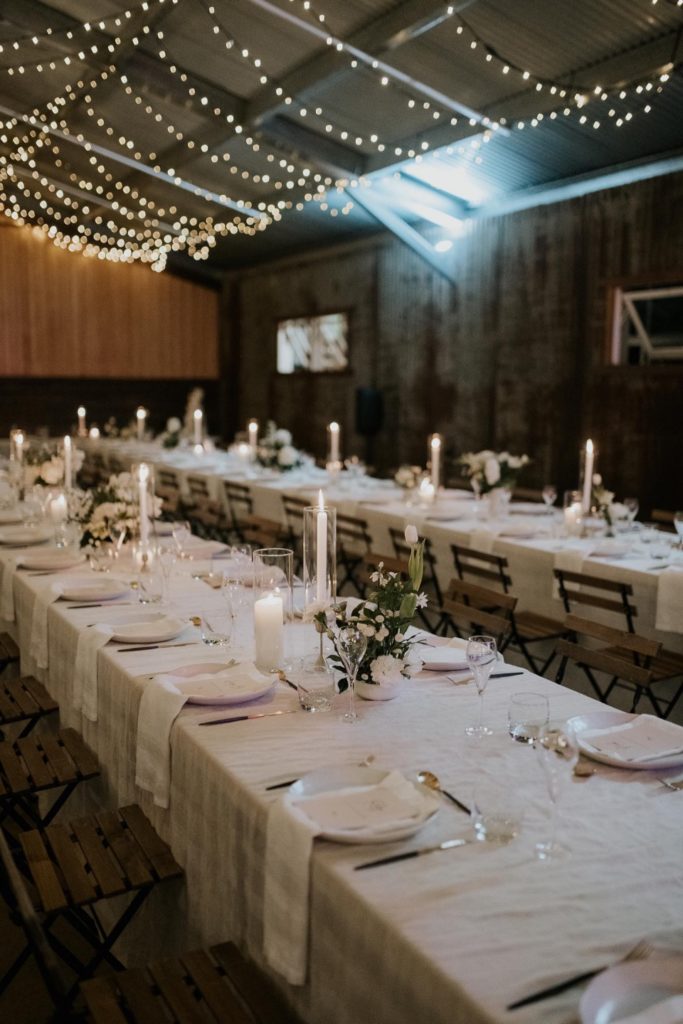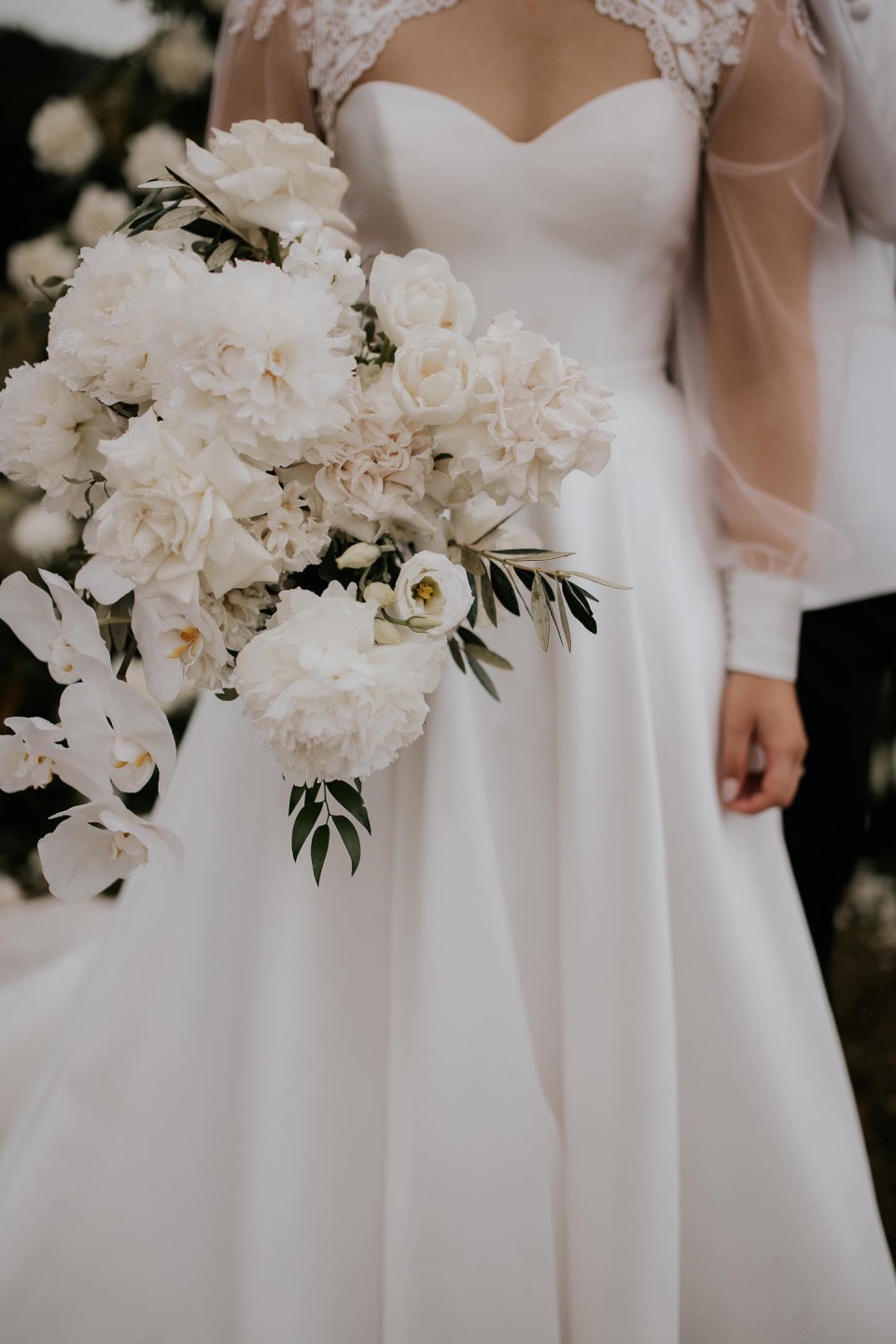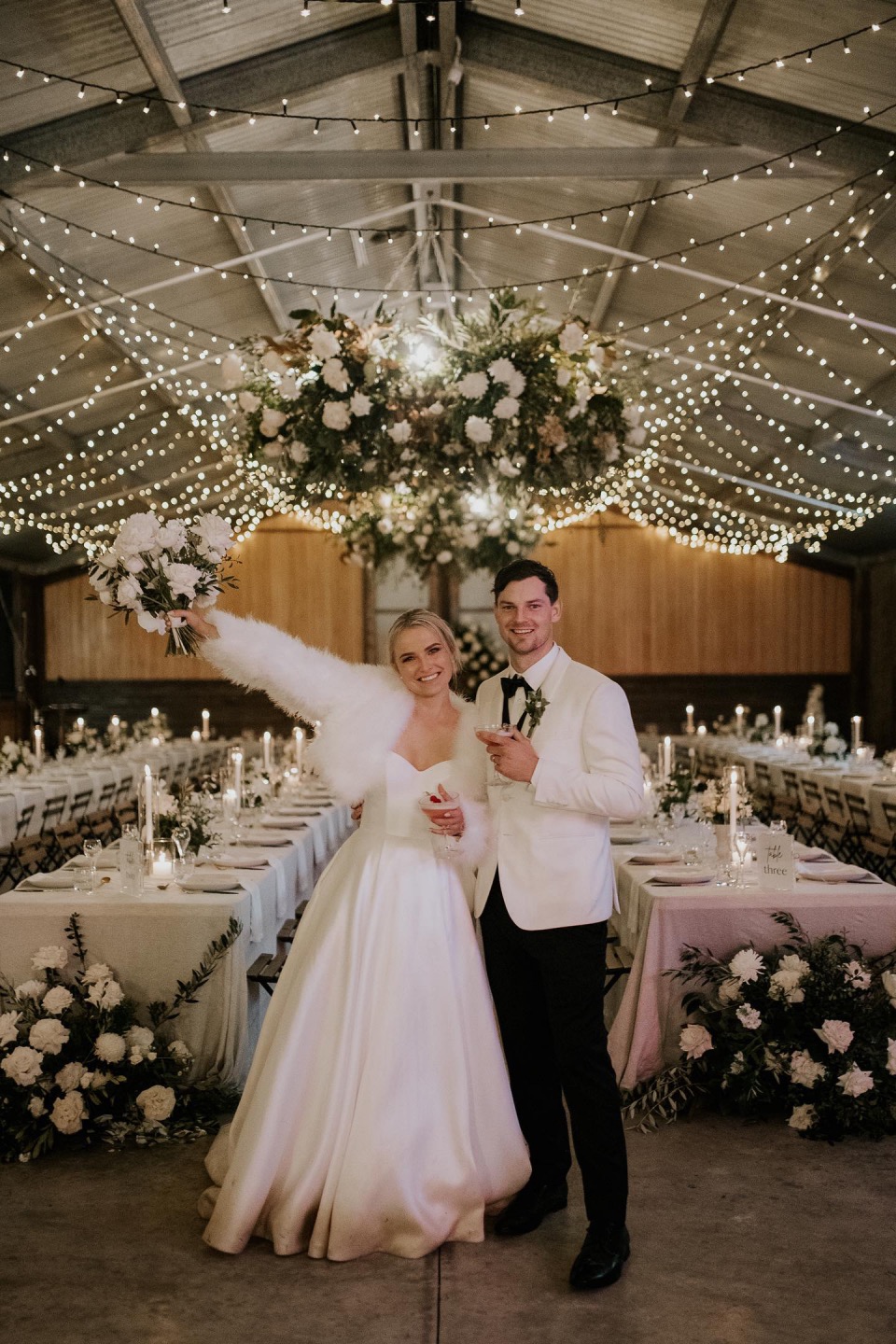 Maddie and Ben had a strong vision for their day; elevated sophisticated florals with country charm to suit the rustic nature of the venue. Yabbaloumba retreat is nestled in to the Sunshine Coast hinterland near Kenilworth, alongside the ever flowing Booloumba Creek with a large barn and loads of space for dream wedding ceremonies.
Bountiful bouquets and floral displays of crisp white blooms and lush abundant foliages. The bridal bouquet featured some lush imported French peonies and a phalaenopsis orchid with modern reflexed roses, lisianthus and double tulips. The ceremony and reception florals including delphinium, sims and disbuds.
Maddie and Ben had their ceremony on the grassy island in the centre of the central dam and views into the hinterland beyond. When the bride alighted the timber bridge to the island, the heavens opened, but never without a smile, Maddie continued on – her dress a little muddied but her dream day in tact.
The ceremony space featured a stunning classic arch design with florals gardens and petals lining the aisle. This was all transferred in the pouring rain by our team of soggy florists to the reception space!
The reception space featured 3 hanging gardens attached to the venues existing wagon wheel features. The tables were a mix of modern country vessels filled with white blooms and lush foliages paired with elegant styling by the Simply Style Co team.
A wedding to remember and we loved being a part of it
Photographer VICKI MILLER | Videography GRAEME PASSMORE | Venue YABBALOUMBA RETREAT + L+L CO EVENTS | Stylist SIMPLY STYLE CO | Cake CAKE YARD | Bartenders BARTENDERS NOOSA | Hair TAYLOR ANNE – TROVE SALON | MUA KATE DEVLIN | Wedding Dress ANGELIC BRIDAL | Transport HELICOPTERS!
Willow Bud Wedding Florist created these wedding flowers and bridal bouquets. The wedding ceremony and reception designs were created specifically for this bride at this Sunshine Coast wedding venue, but this style could be created at many of our beautiful Sunshine Coast hinterland wedding venues in Maleny, Montville, Mapleton, Obi Obi, and Flaxton. This wedding styling and wedding florals would also match perfectly with venues and beaches in Noosa, Mooloolaba, Caloundra, and private properties across the Sunshine Coast.