KAYLA + JESS AT YANDINA STATION
YANDINA STATION
NOVEMBER 2022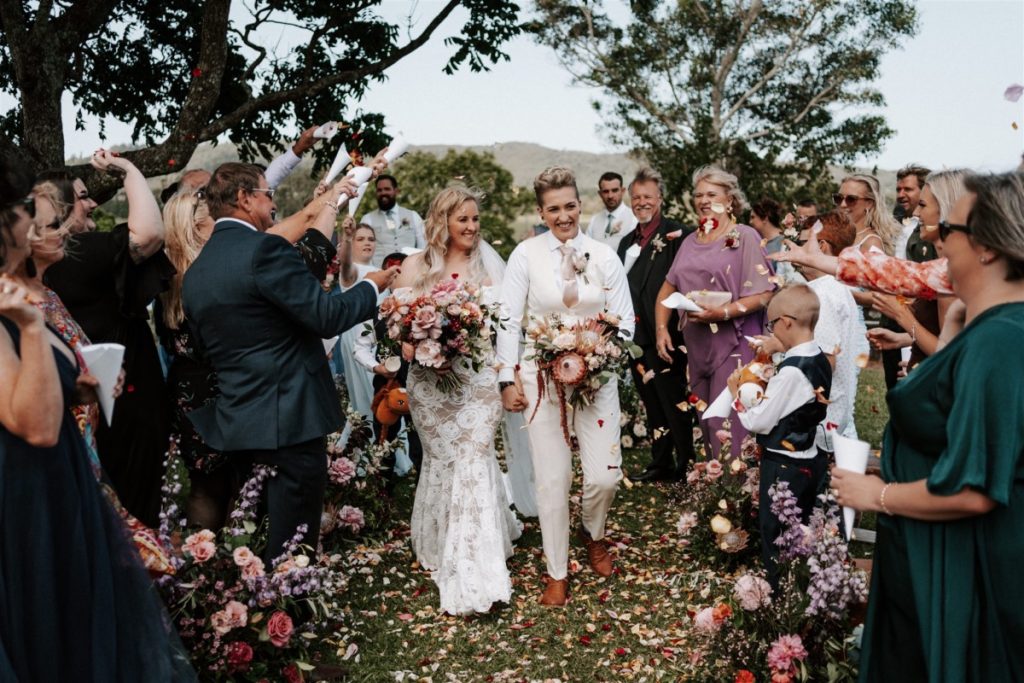 Lush and colourful blooms for Jess and Kayla's wedding at Yandina Station, in the Sunshine Coast countryside.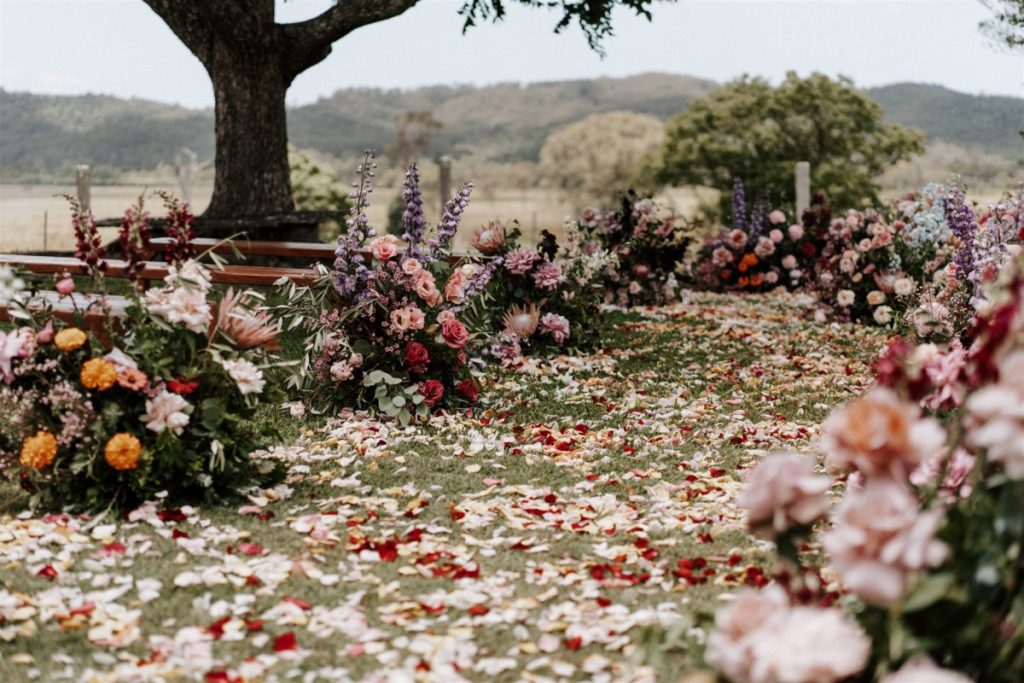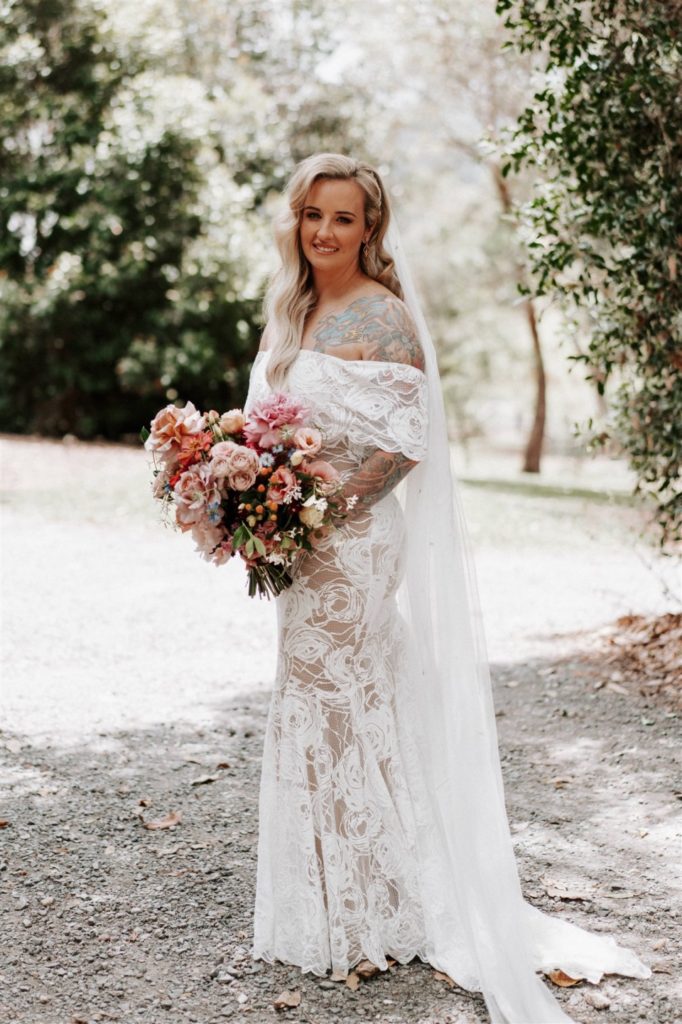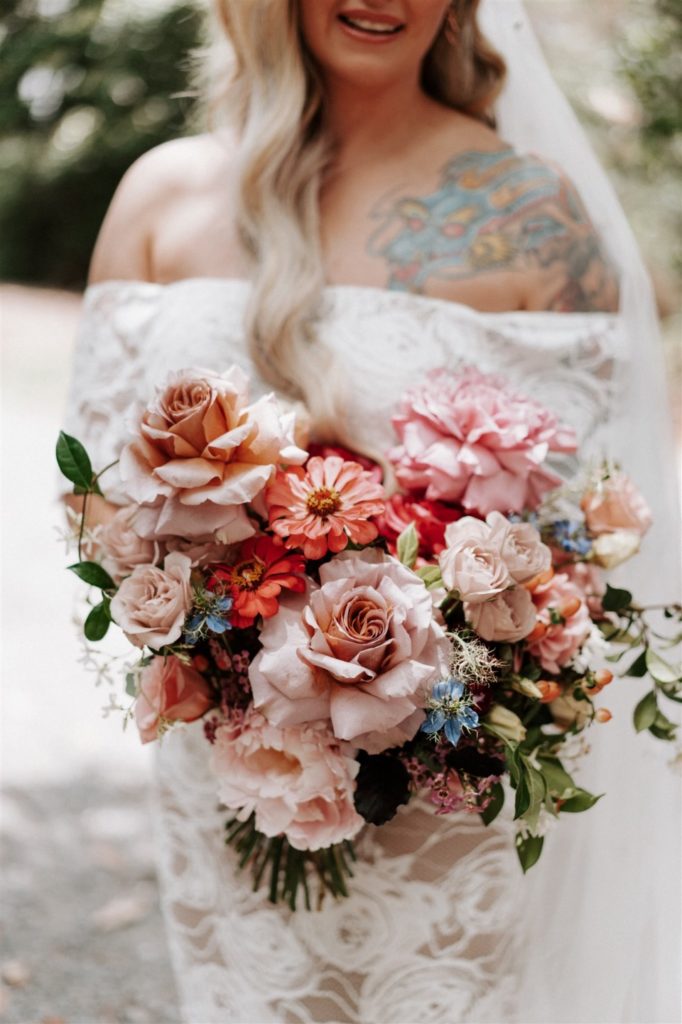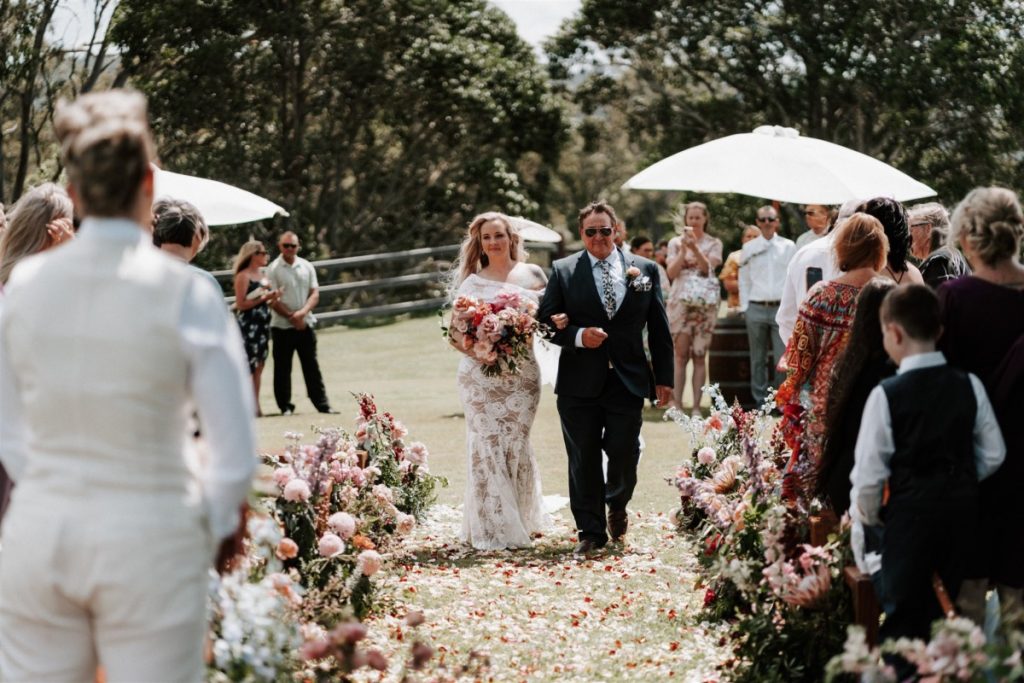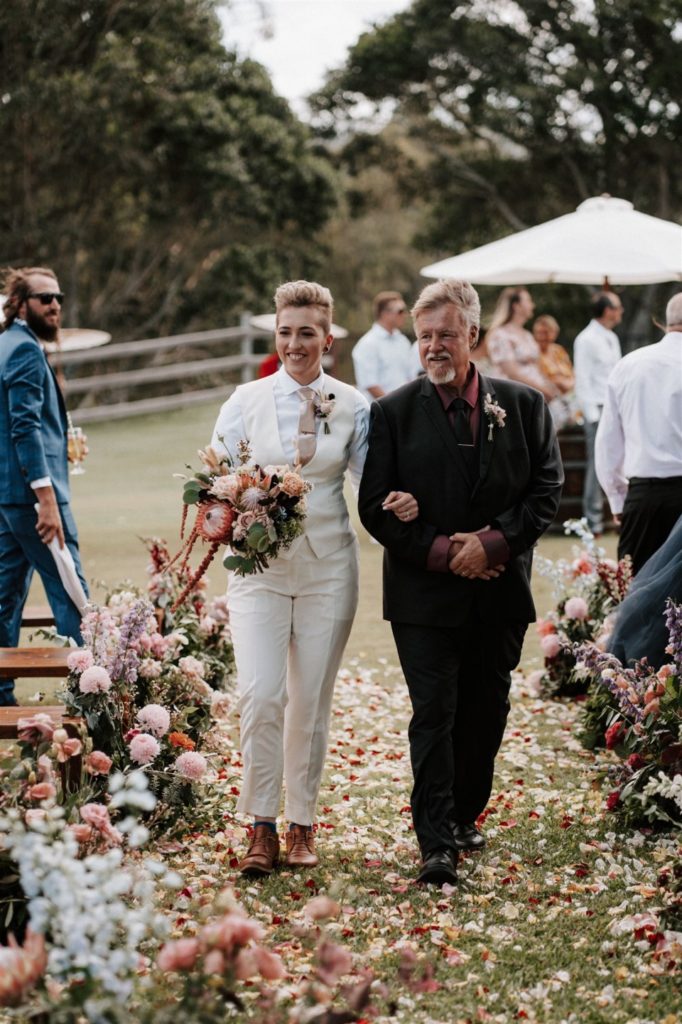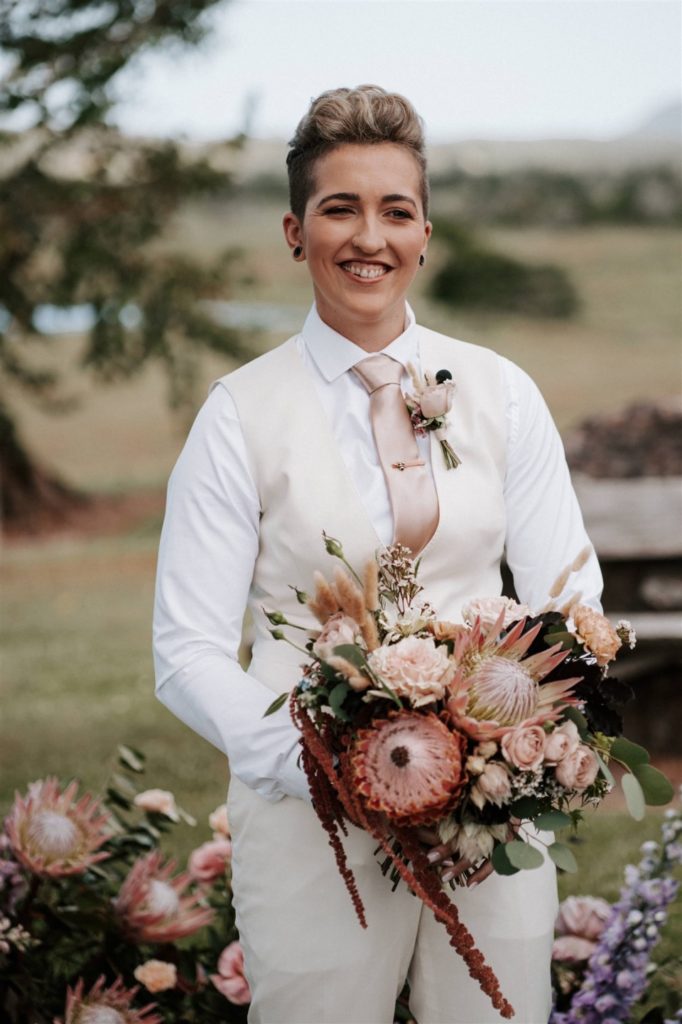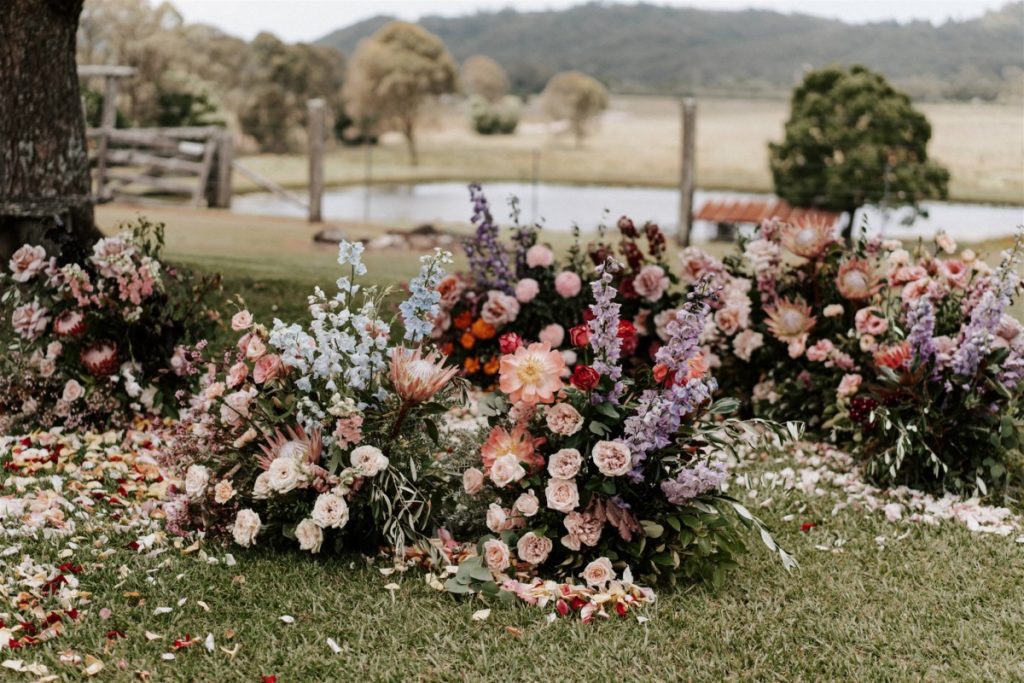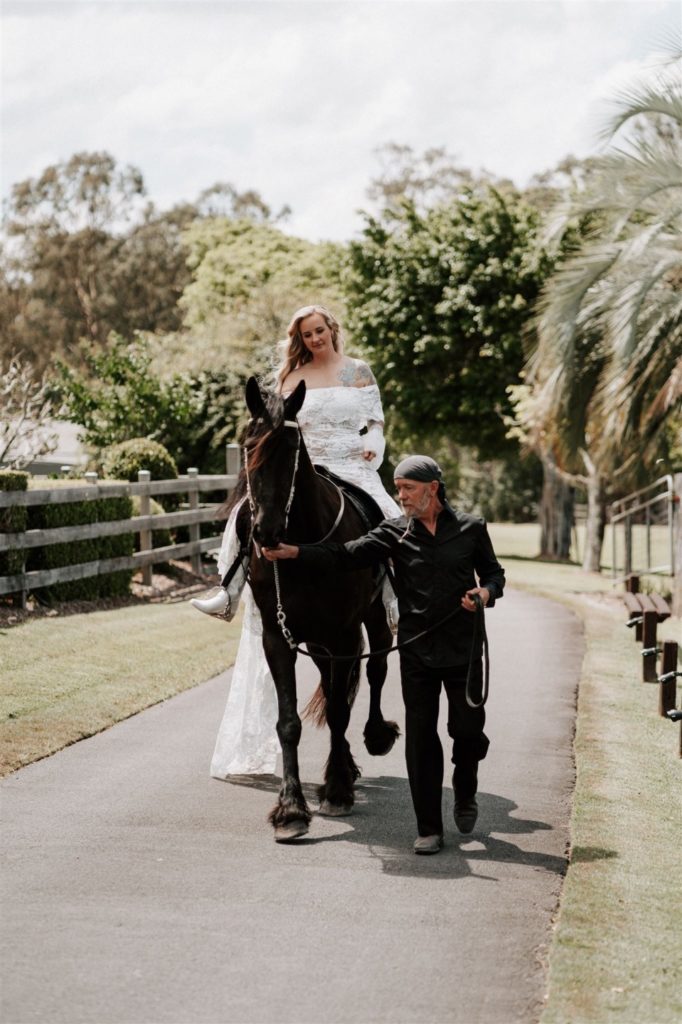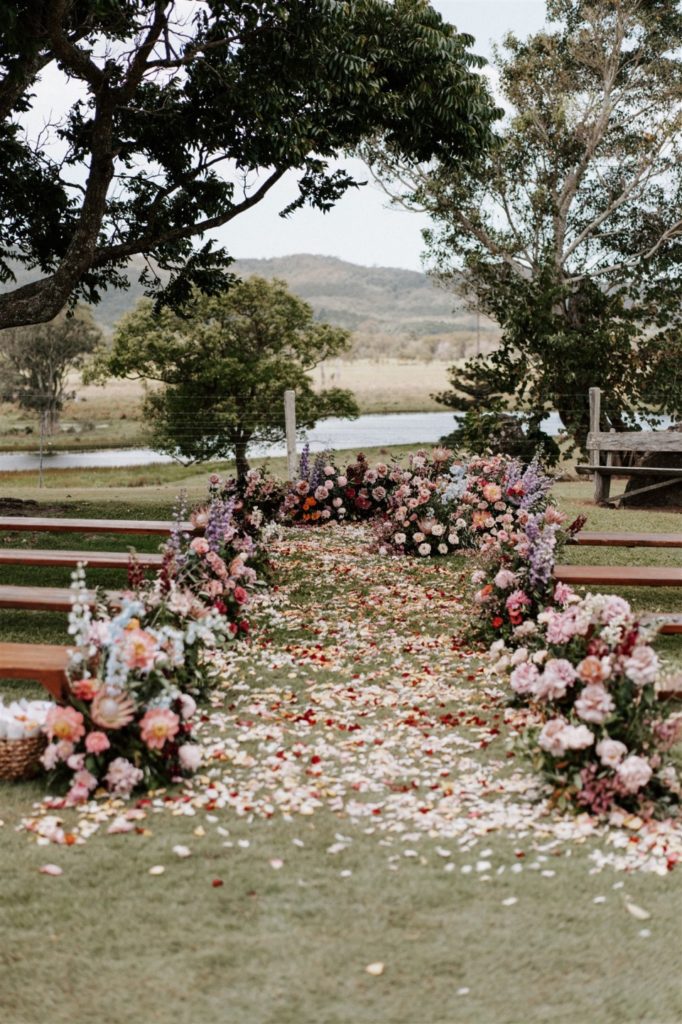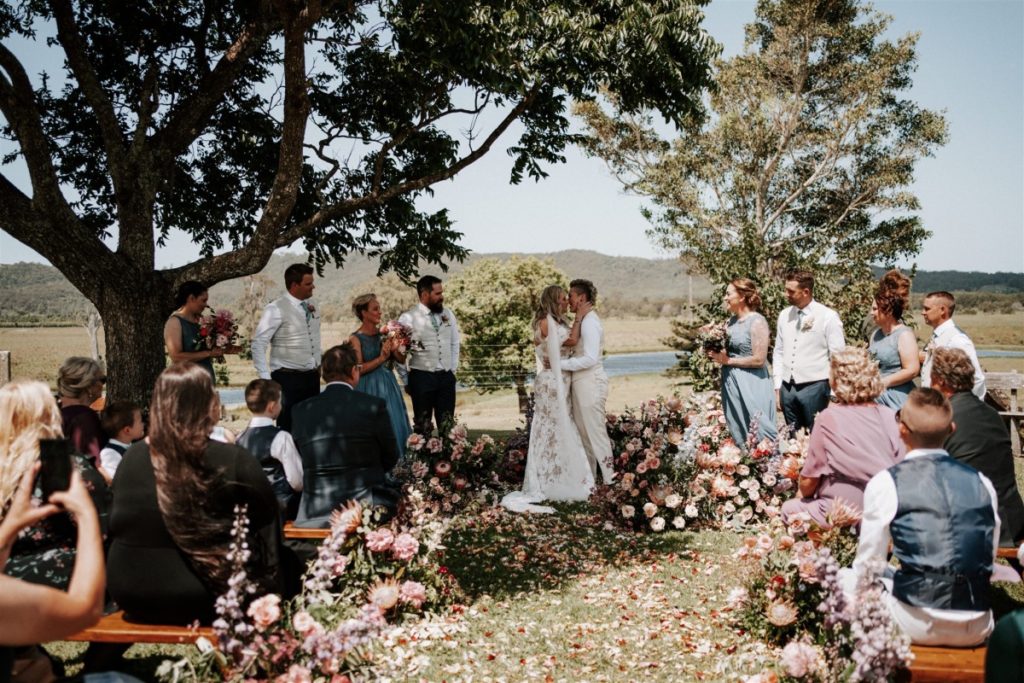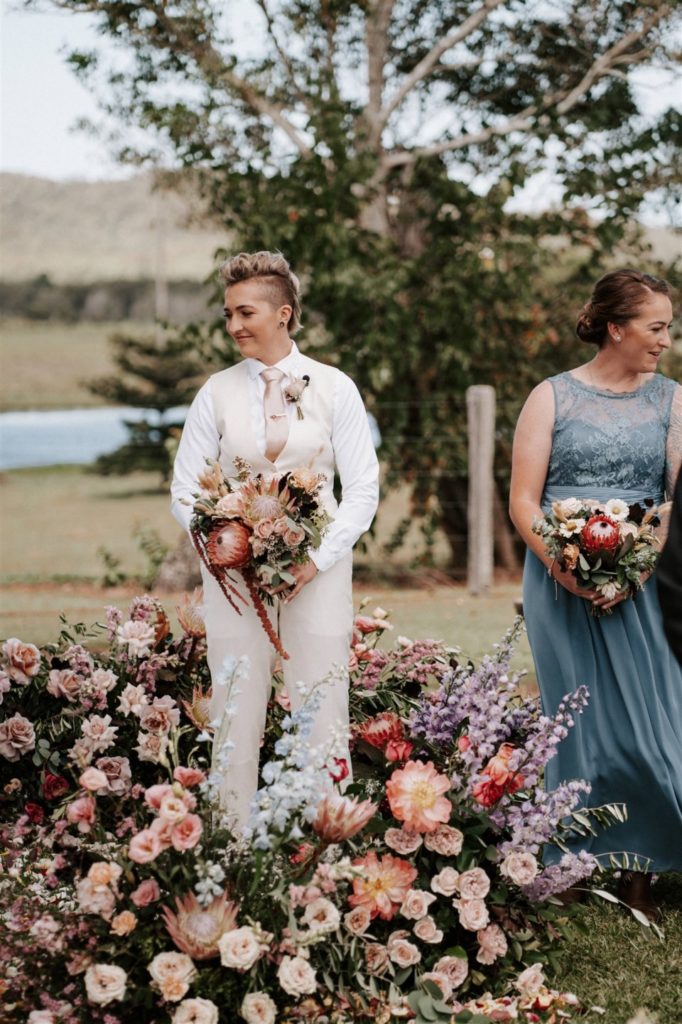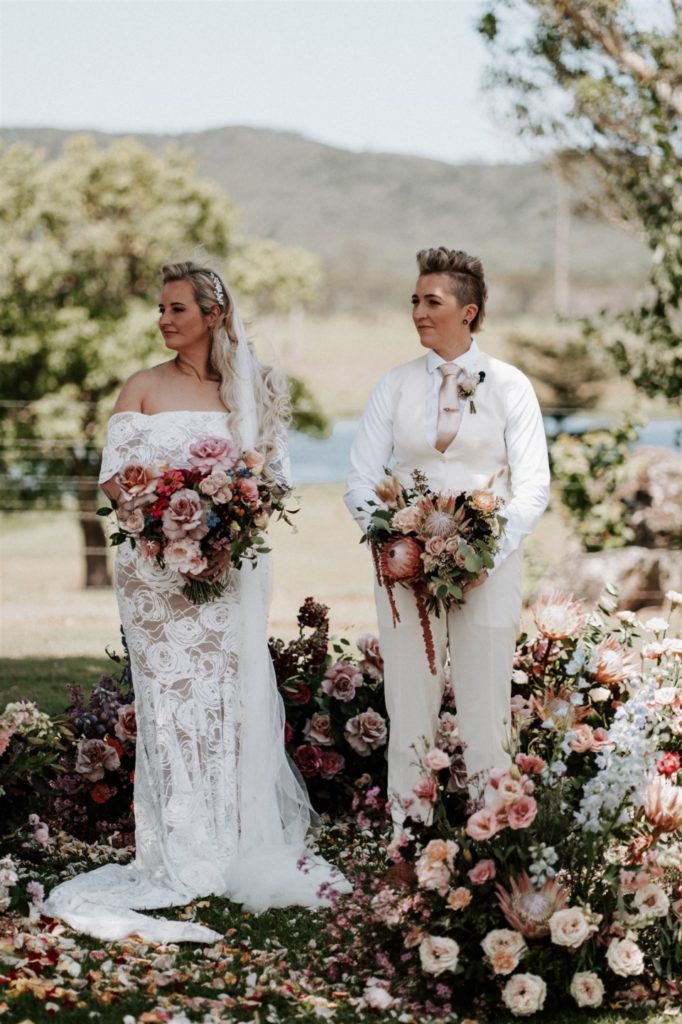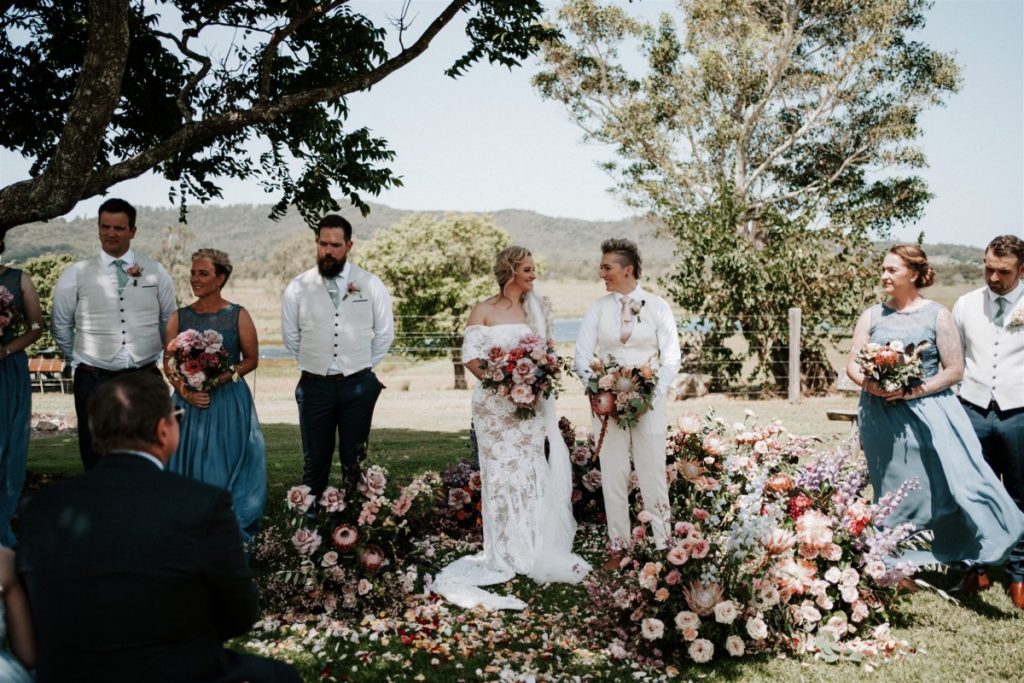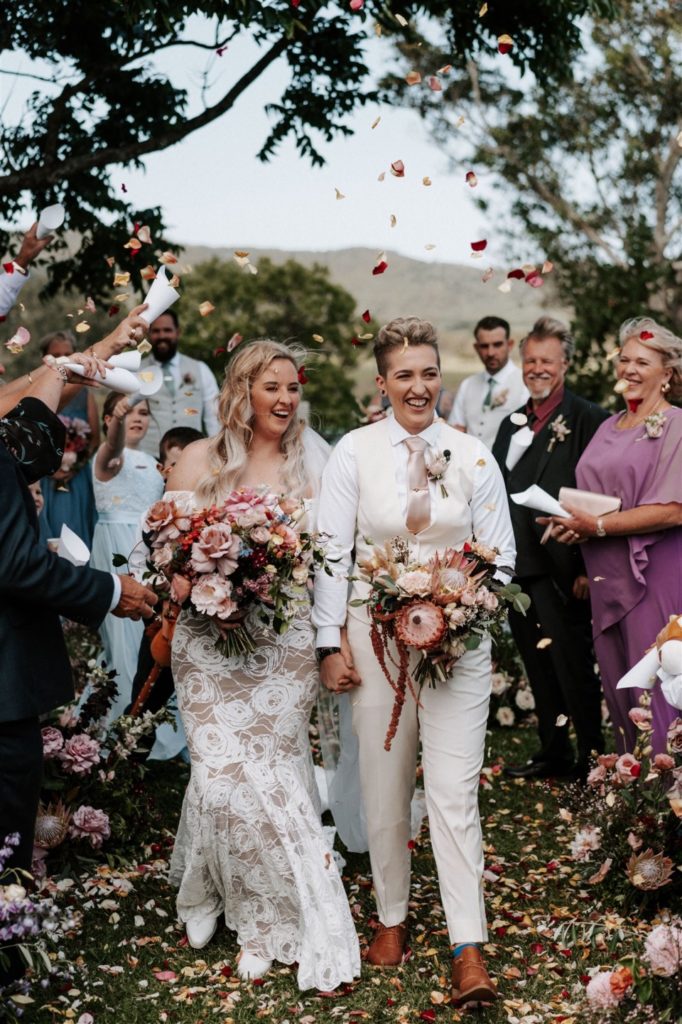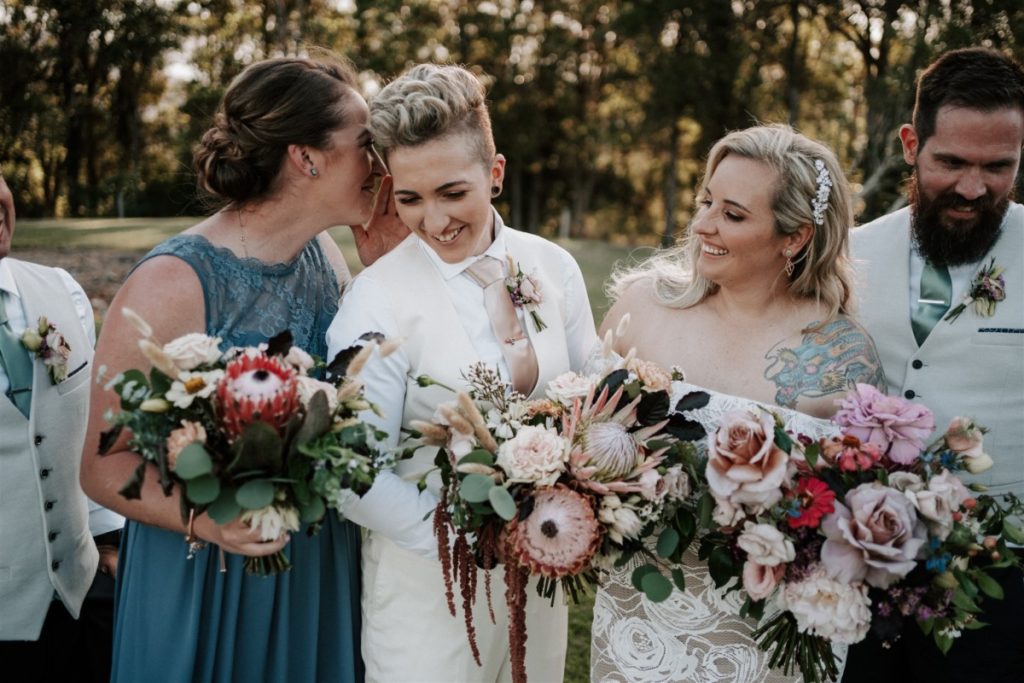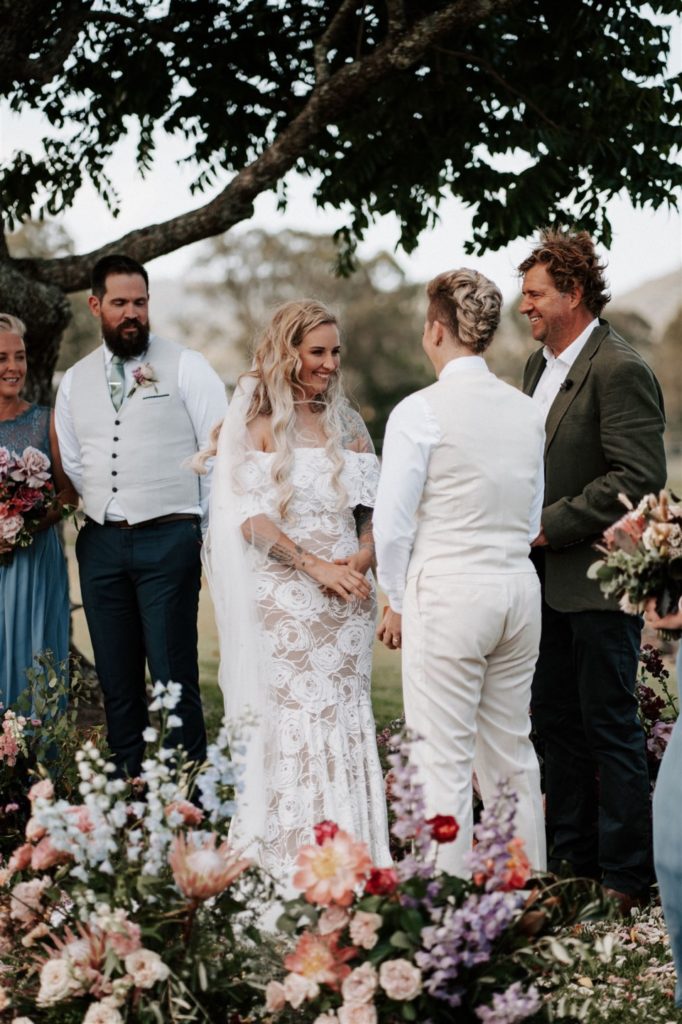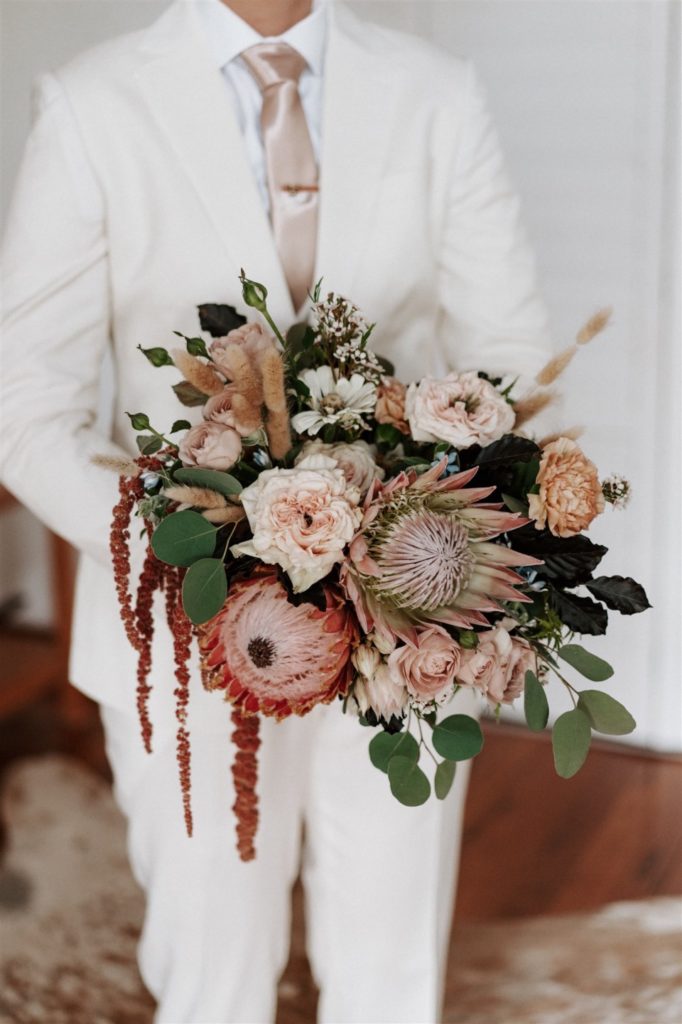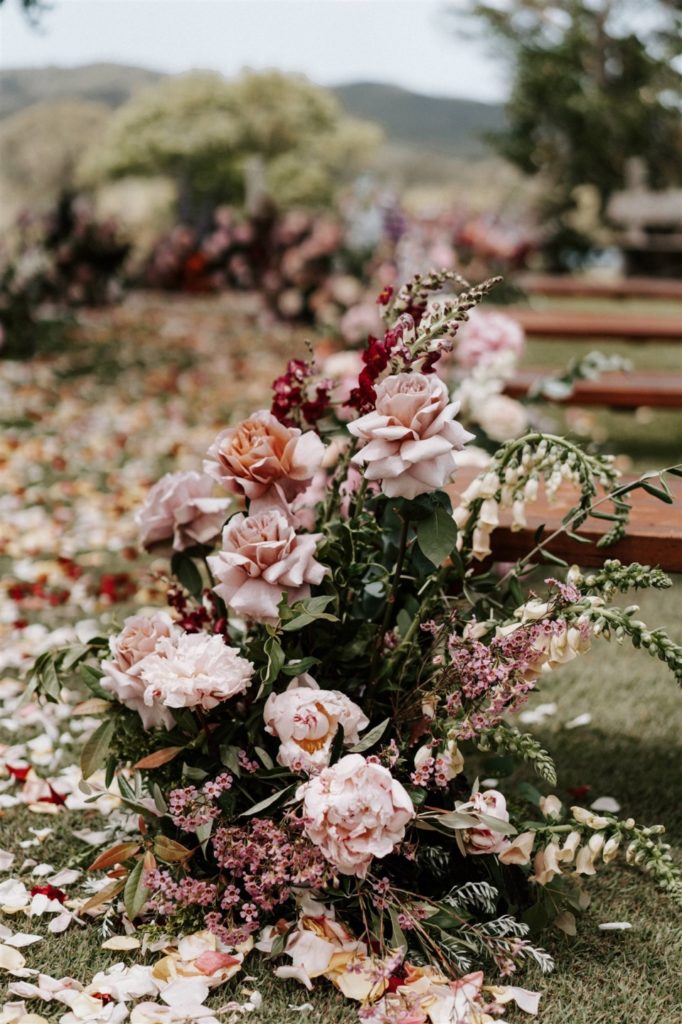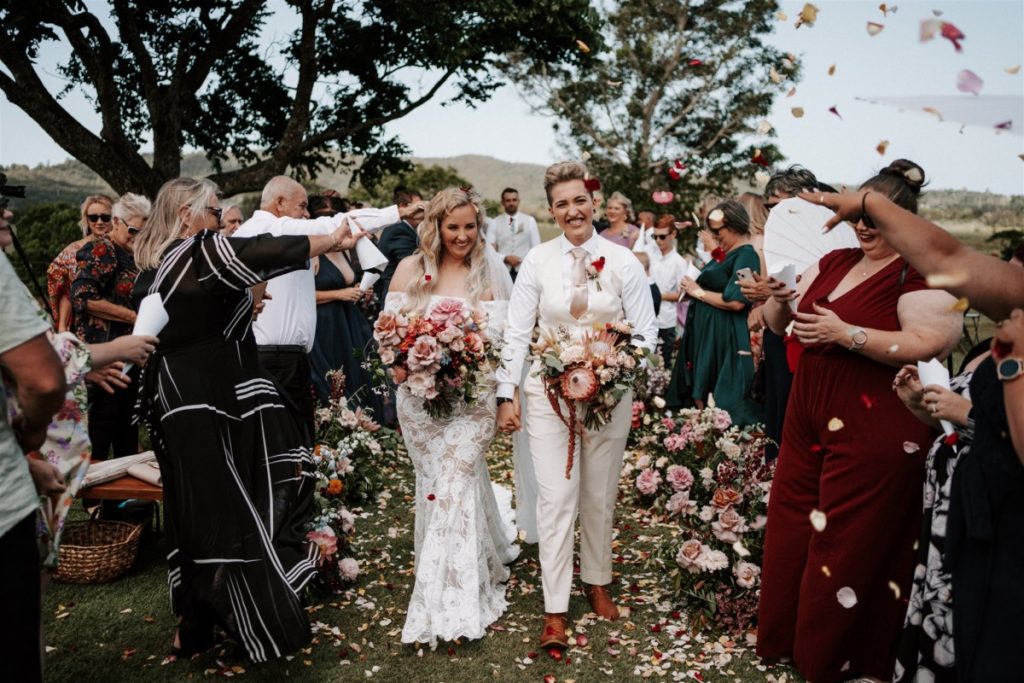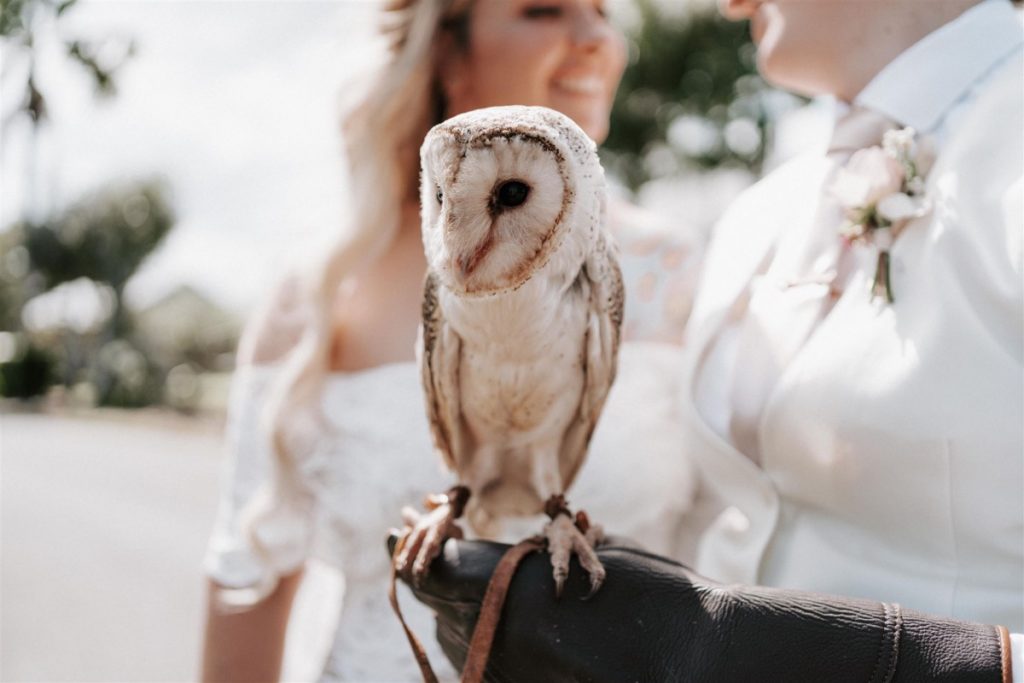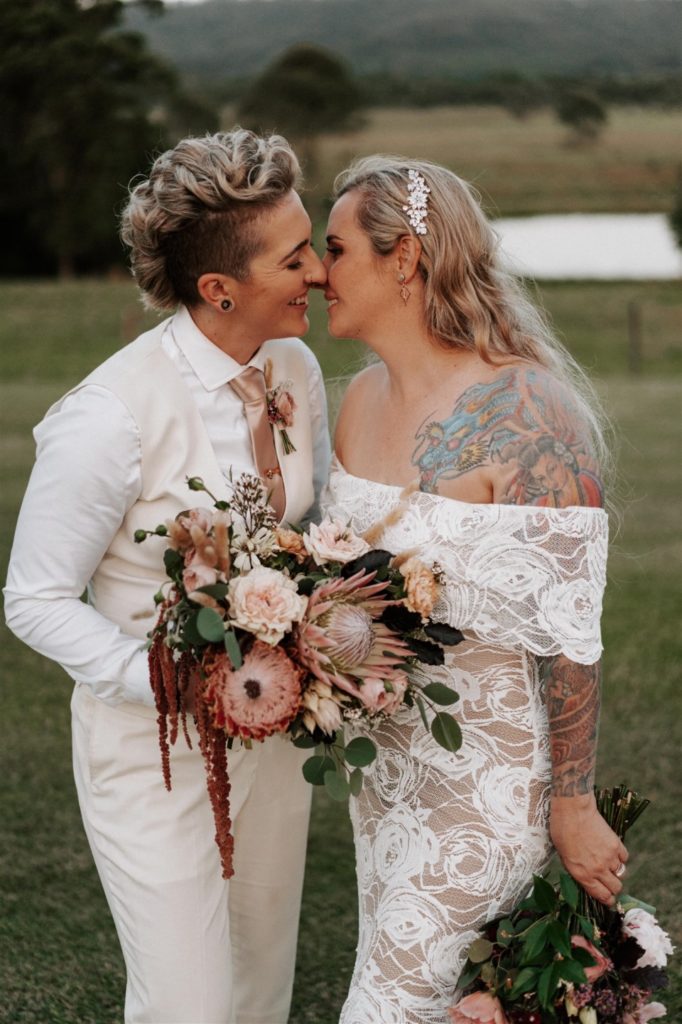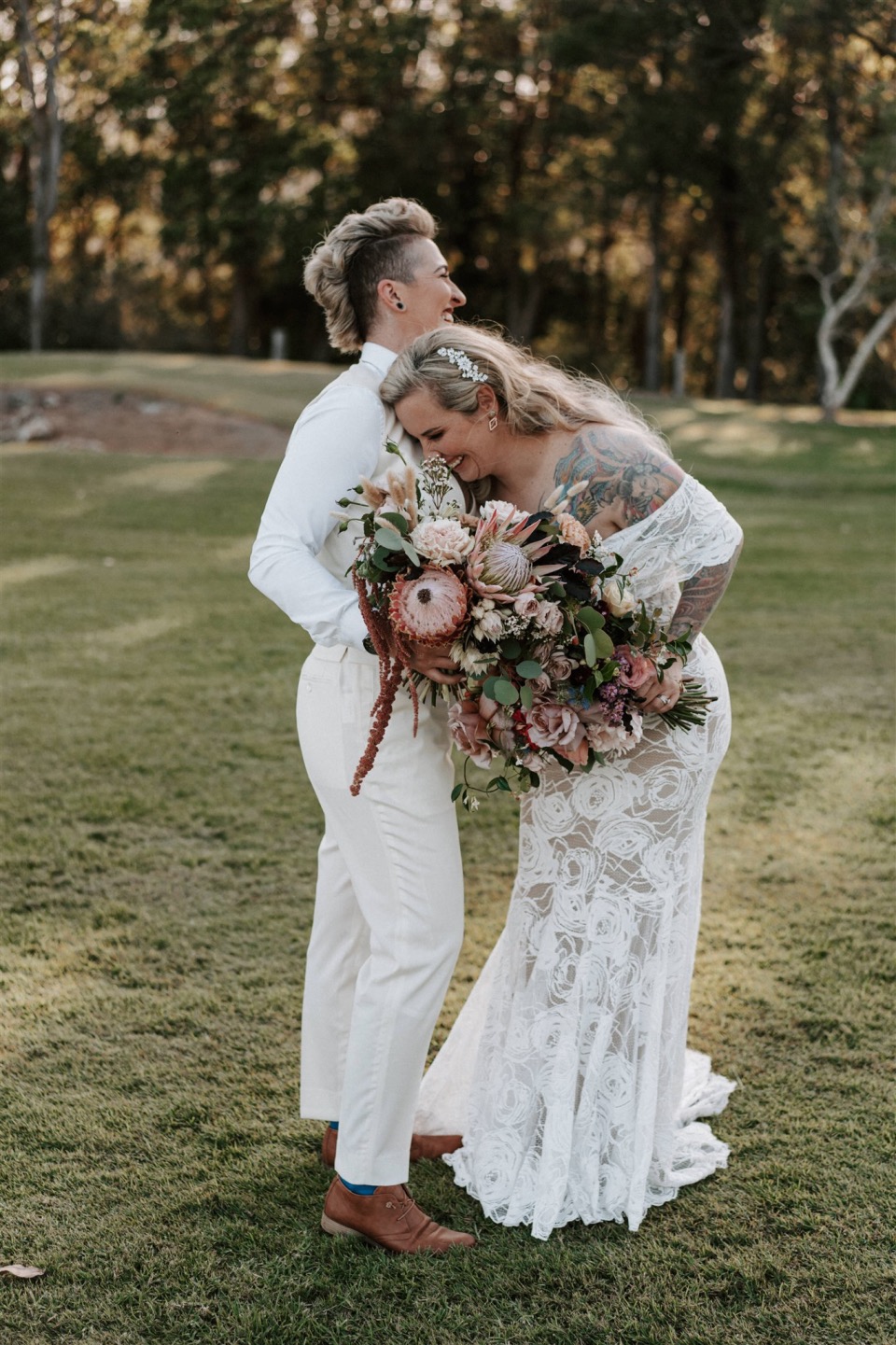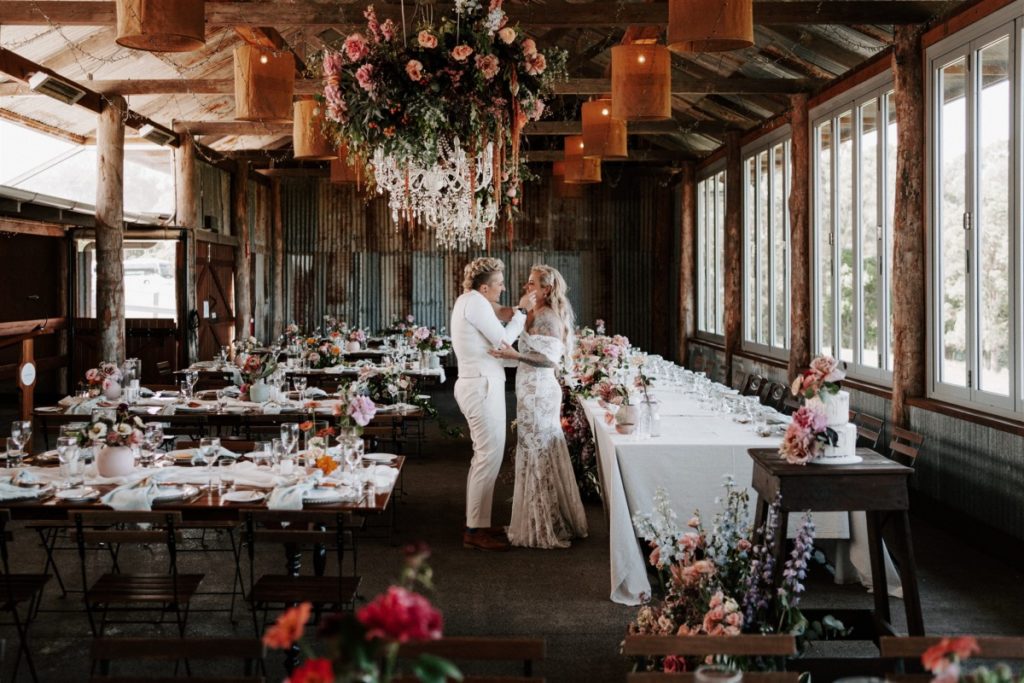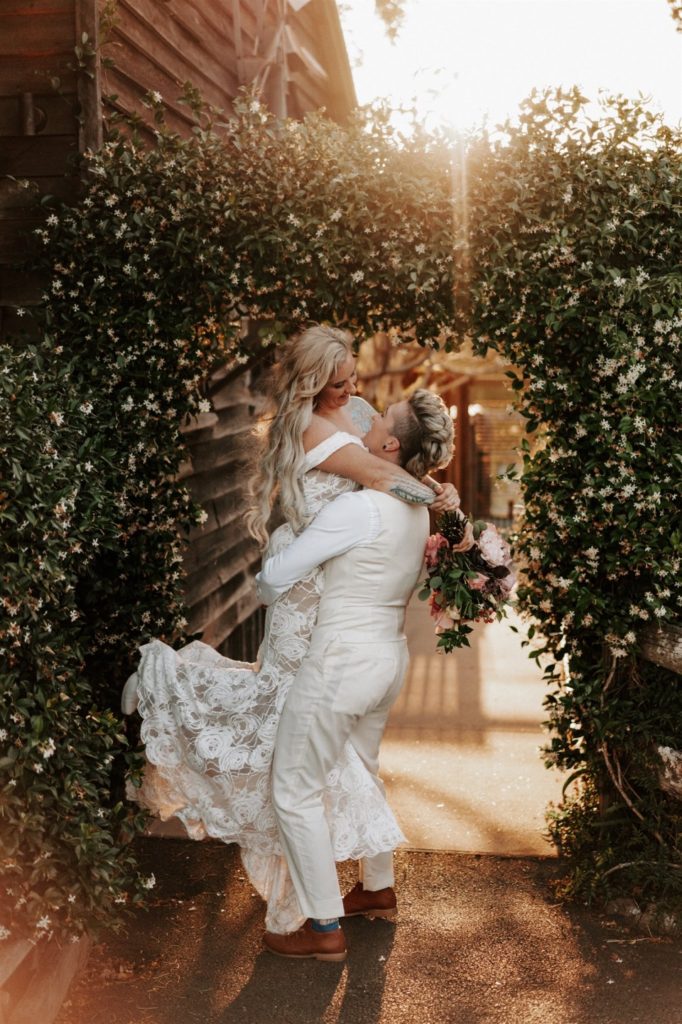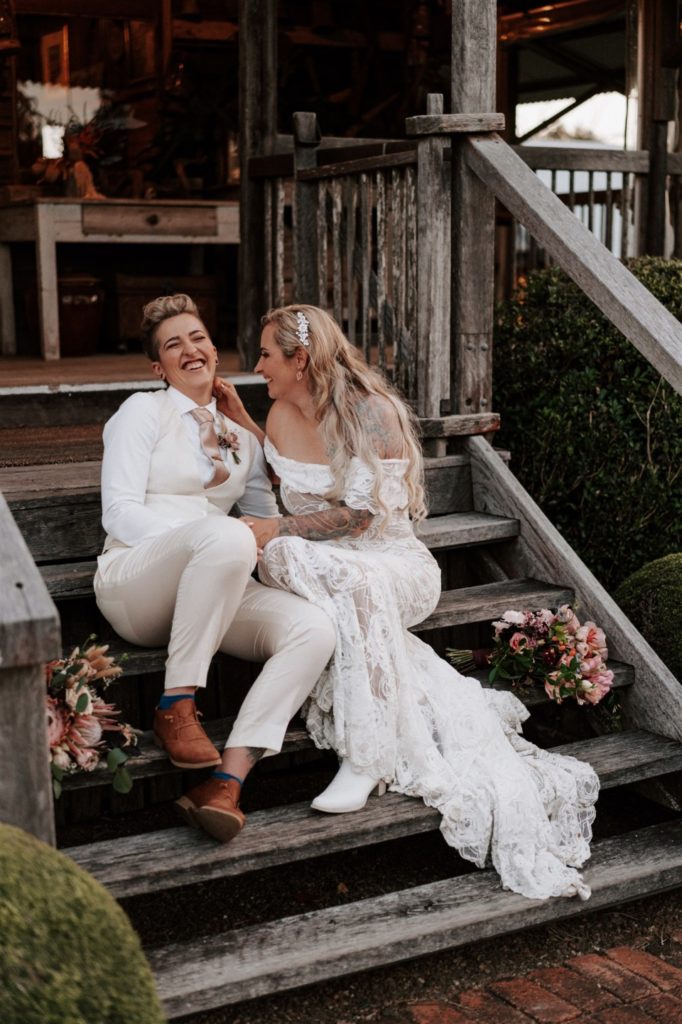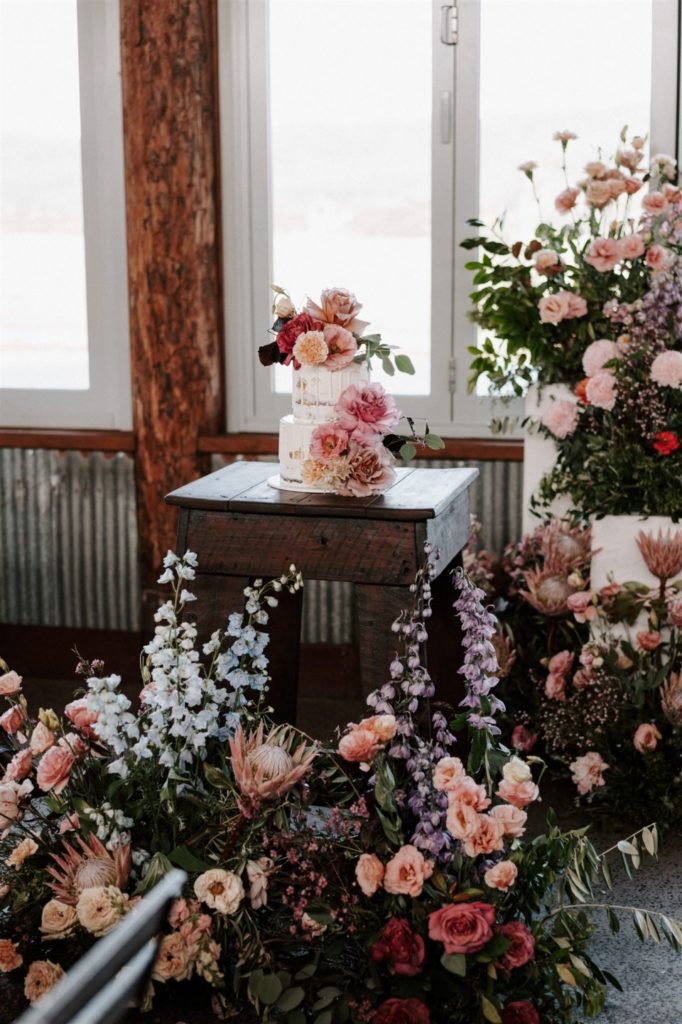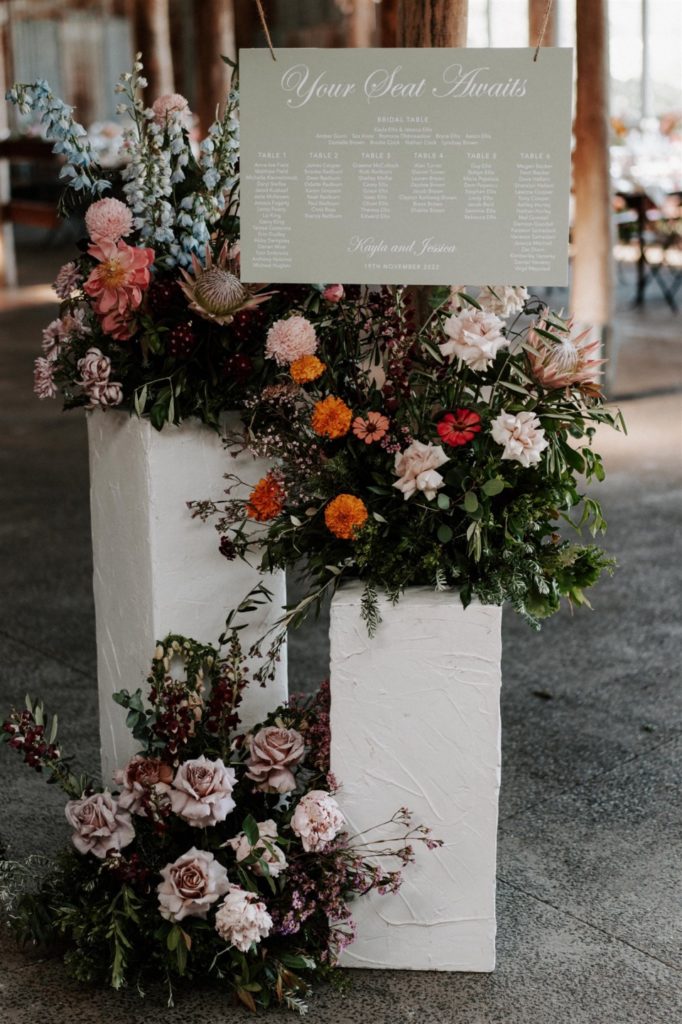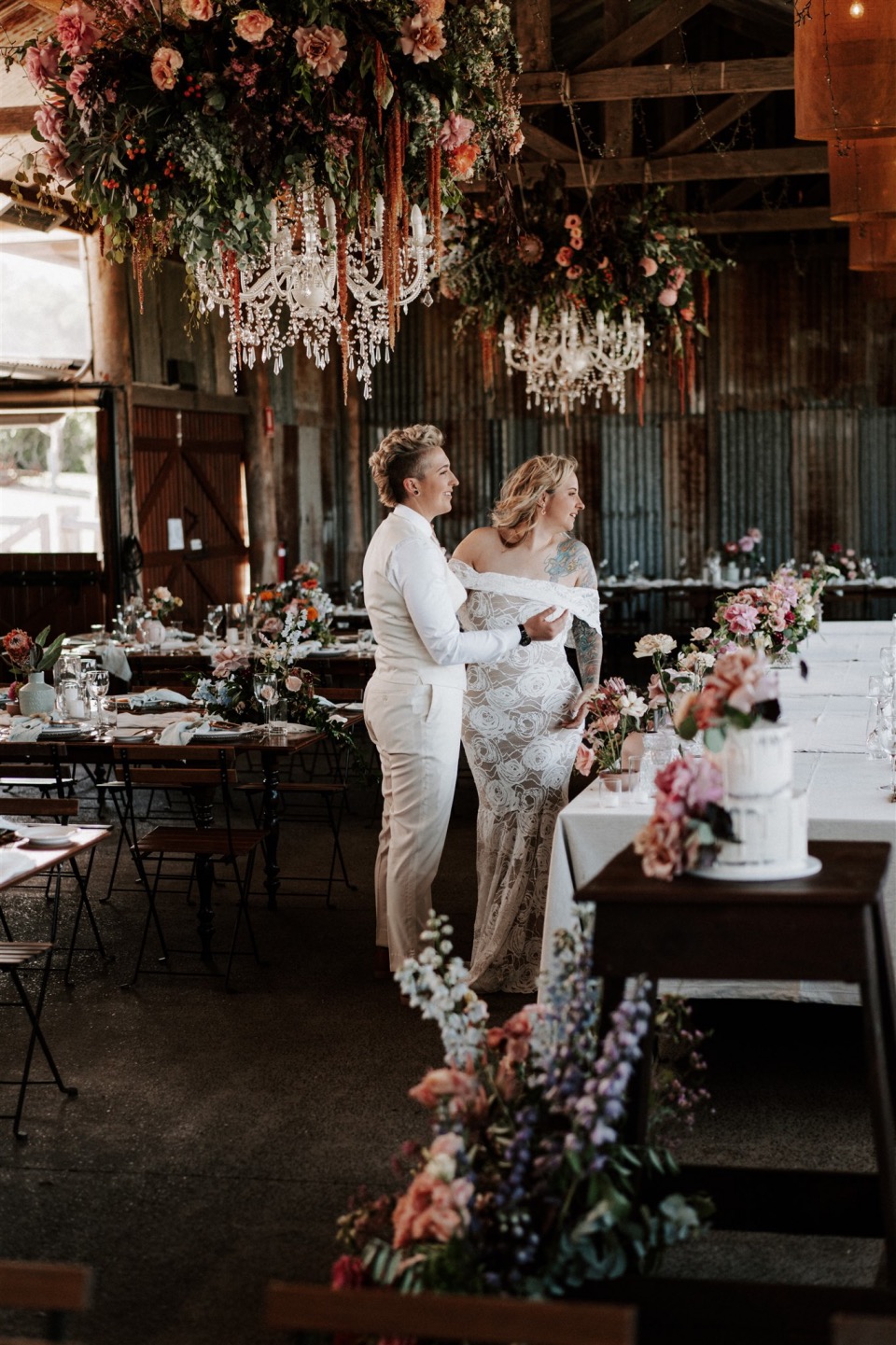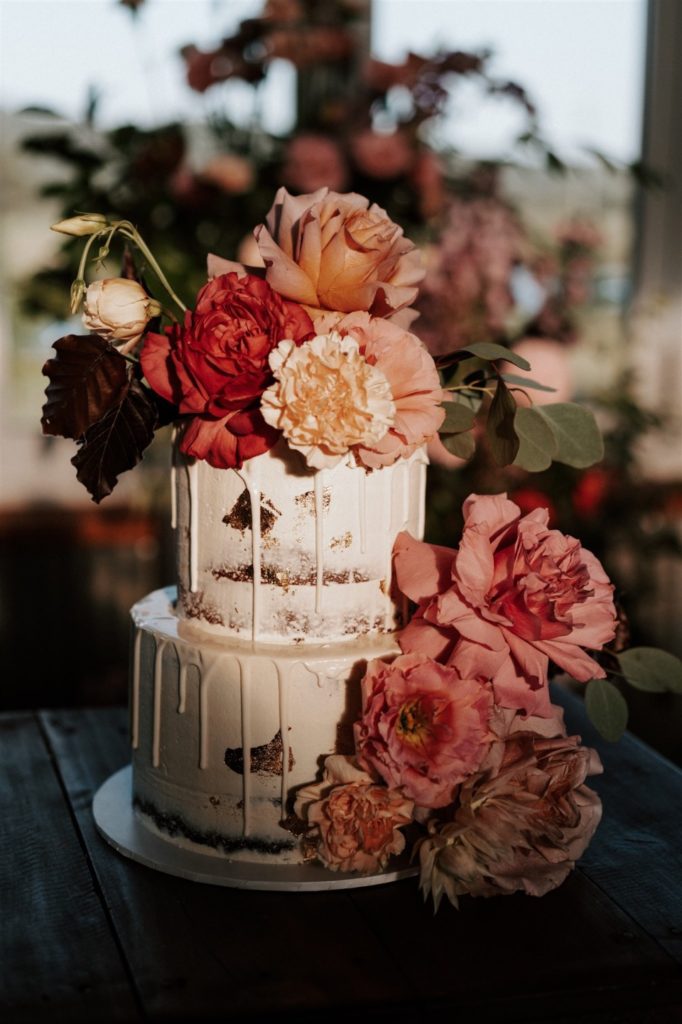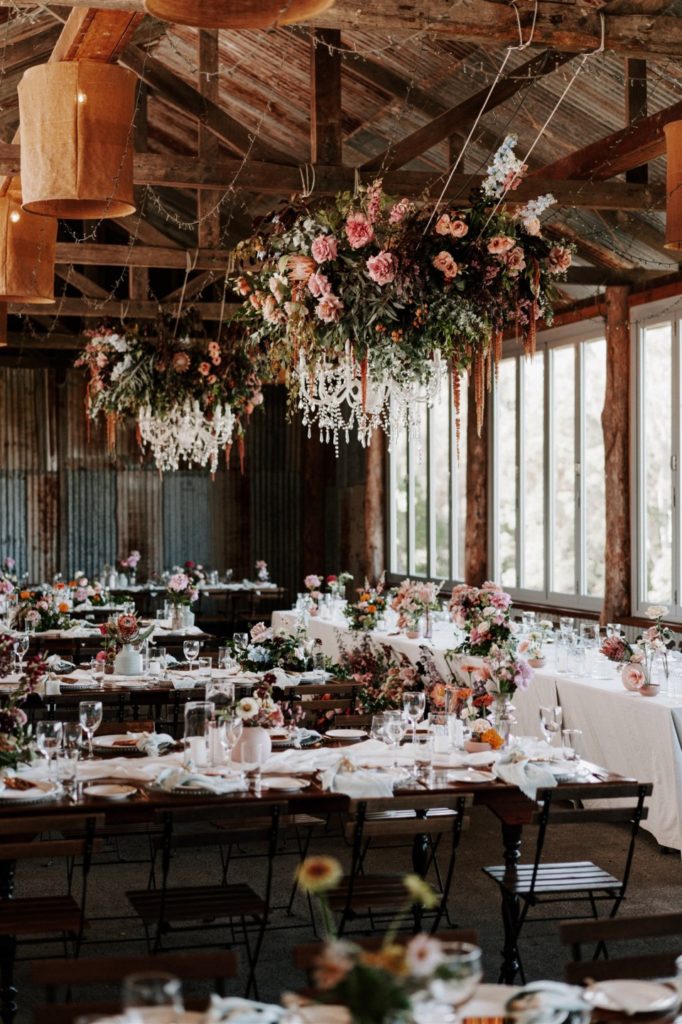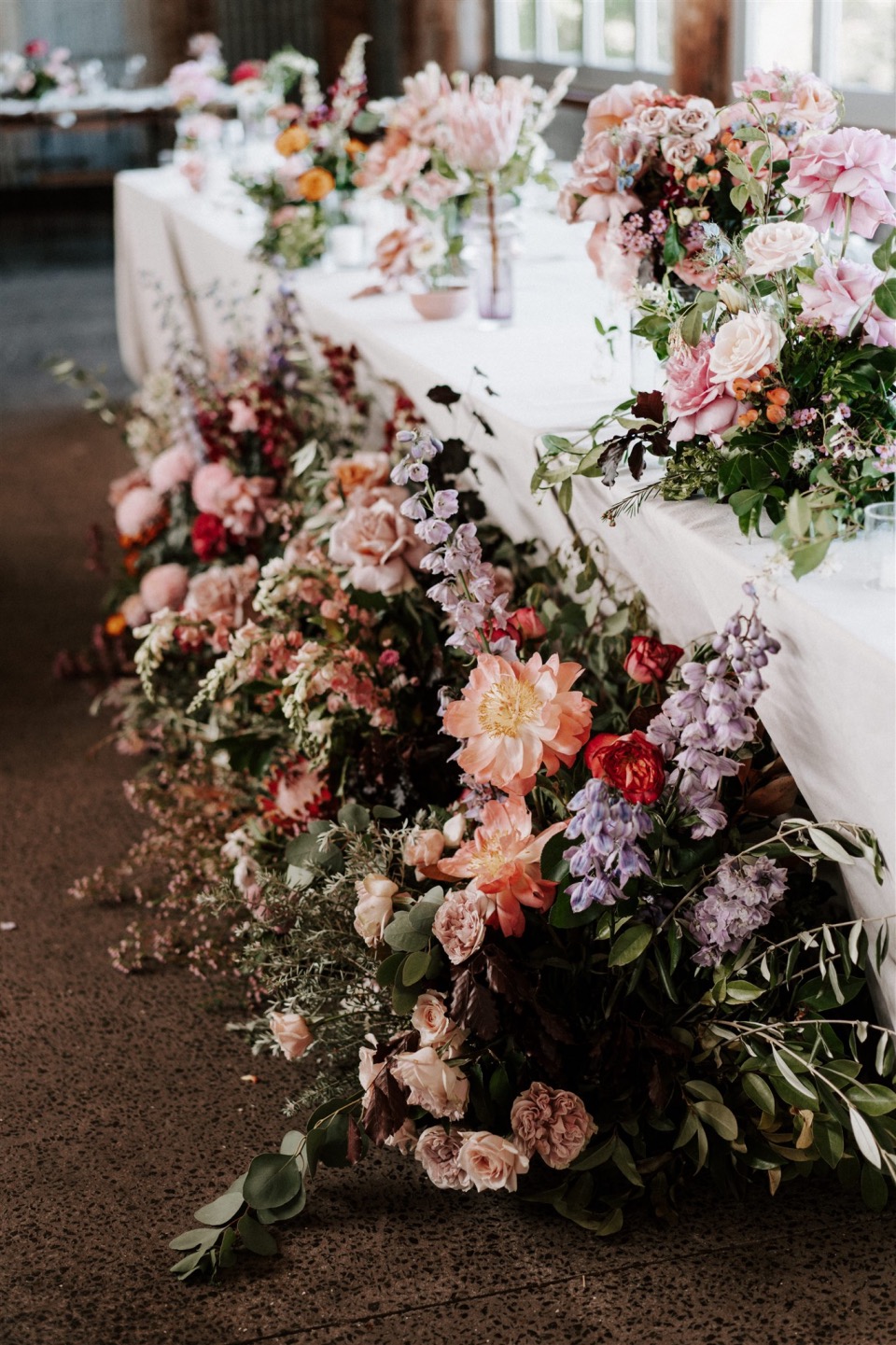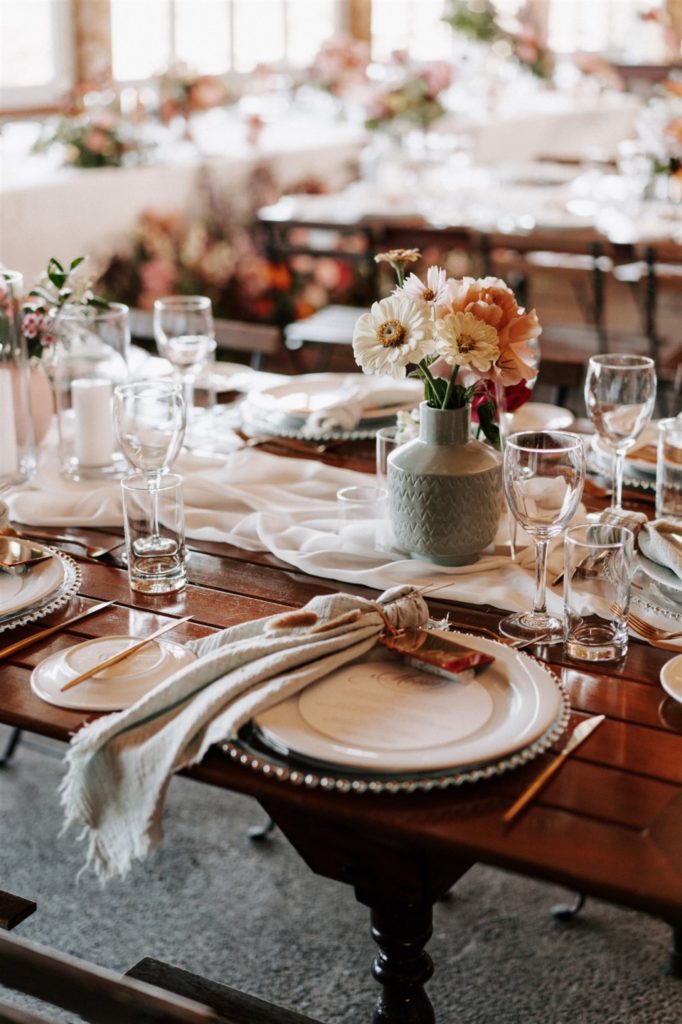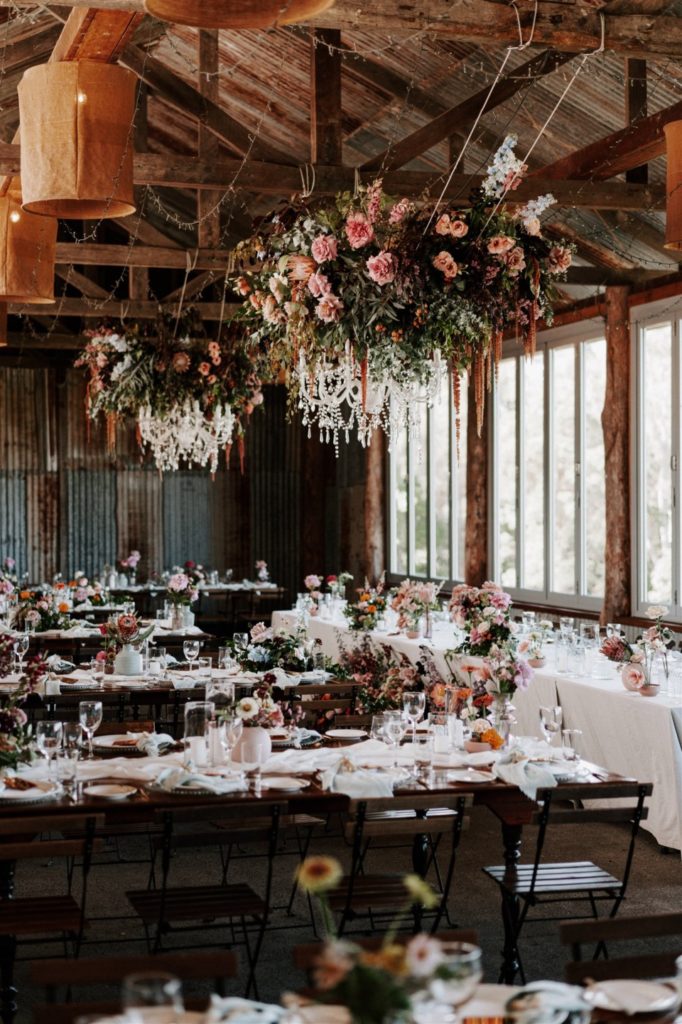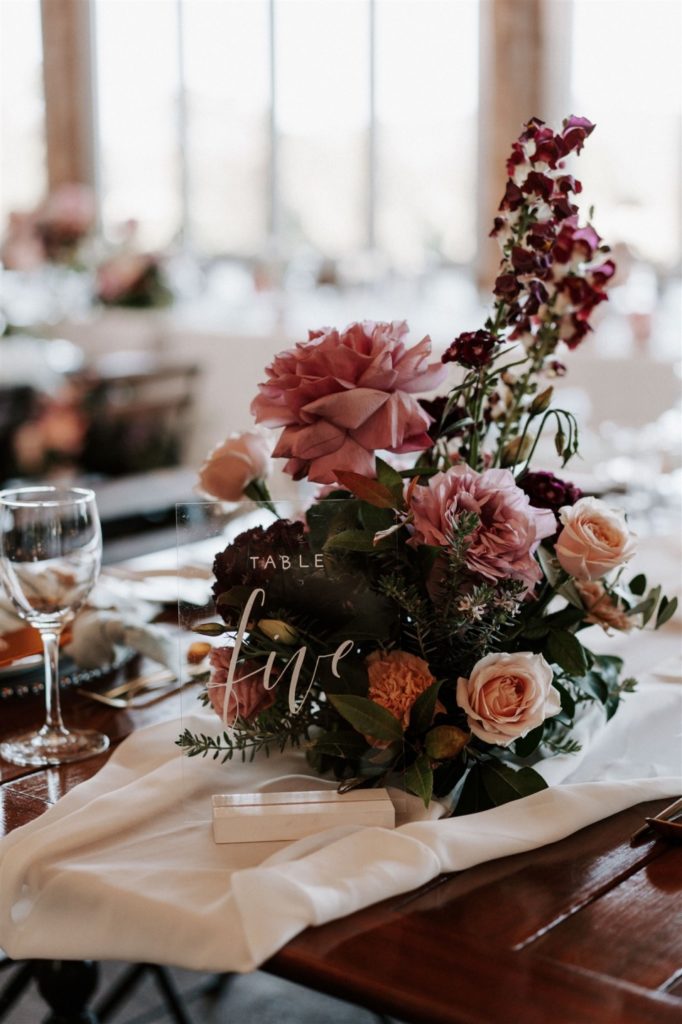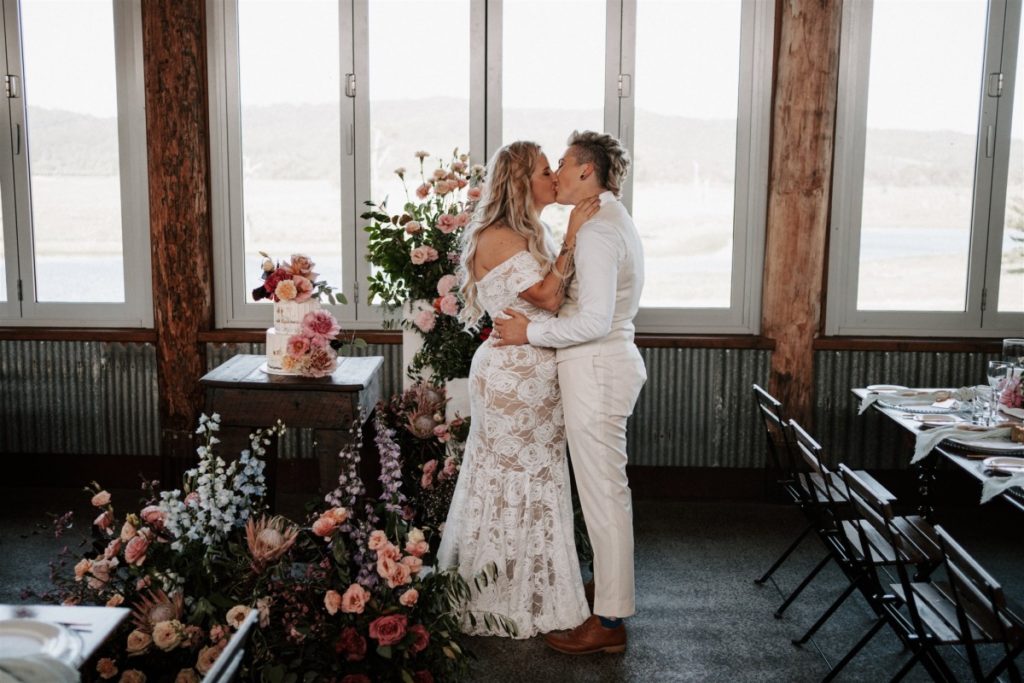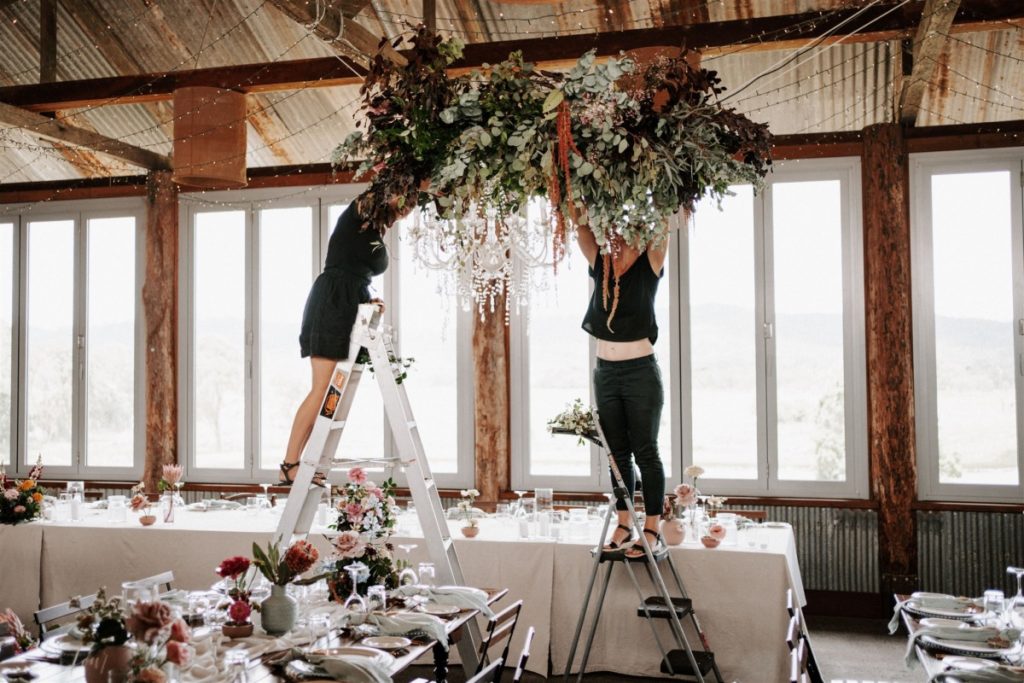 These girls waited so long for their wedding day at Yandina Station – but it finally arrived after multiple postponements! We created florals that dreams are made of. Kayla and Jess's wedding flower inspiration for their spring-inspired November wedding was a mix of both of their personalities and loves; their bouquets had a few of the same florals as each other but different enough to be unique, one textural and neutral-toned and the other garden styled and floral. Each bridal party had a complimenting design to their bridal bouquet.
But the real WOW moment (after the entrance on horseback!) was the lush ceremony design, we had the whole wedding team on-site to create a stunning floral garden, with florals lining the aisles leading towards a curved ceremony space, where the couple was lead through a mini field of flowers to stand among the blooms. We loved this concept and were so happy to see it come to life on the day – the hot and windy day!
Florals from both girl's bouquets and seasonal blooms throughout the wedding flower designs were: King and Queen Proteas, roses in both cottage and modern reflexed styles, delphinium, snapdragons, zinnias, lisianthus, wax flower, nigella, amaranthus, peonies, and lush foliages and textures.
From the stunning early afternoon ceremony to the reception space, where tables were filled with florals, layered with foam-based designs, mixed vessel arrangements, and simple bud vases. The layered design of different textures and tones worked perfectly with the soft, but fun colour palette.
Ceremony florals were transferred to soo many places in the reception space! Getting the best use of those aisle gardens and ceremony nest features. We added our white plinths to elevate some of the transferred blooms behind the cake and entrance feature.
It really was a beautiful day filled with blooms and love and we are so happy that we got to be a part of Jess and Kayla's story.
Venue YANDINA STATION | Photographer LUKE MIDDLEMISS | Stylist SPLASH EVENTS | DJ CUT A RUG | Hair EVALYN PARSONS | MUA KATE ELLEN | Cake CHOCOLATE 2 CHILLI | Celebrant JAY FLOOD | Dress GRACE LOVES LACE
Willow Bud Wedding Florist created these wedding flowers and bridal bouquets. The wedding ceremony and reception designs were created specifically for this bride at this Sunshine Coast wedding venue, but this style could be created at many of our beautiful Sunshine Coast hinterland wedding venues in Maleny, Montville, Mapleton, Obi Obi, and Flaxton. This wedding styling and wedding florals would also match perfectly with venues and beaches in Noosa, Mooloolaba, Caloundra, and private properties across the Sunshine Coast.