JASMINE + FINN AT YANDINA STATION
YANDINA STATION
SEPTEMBER 2023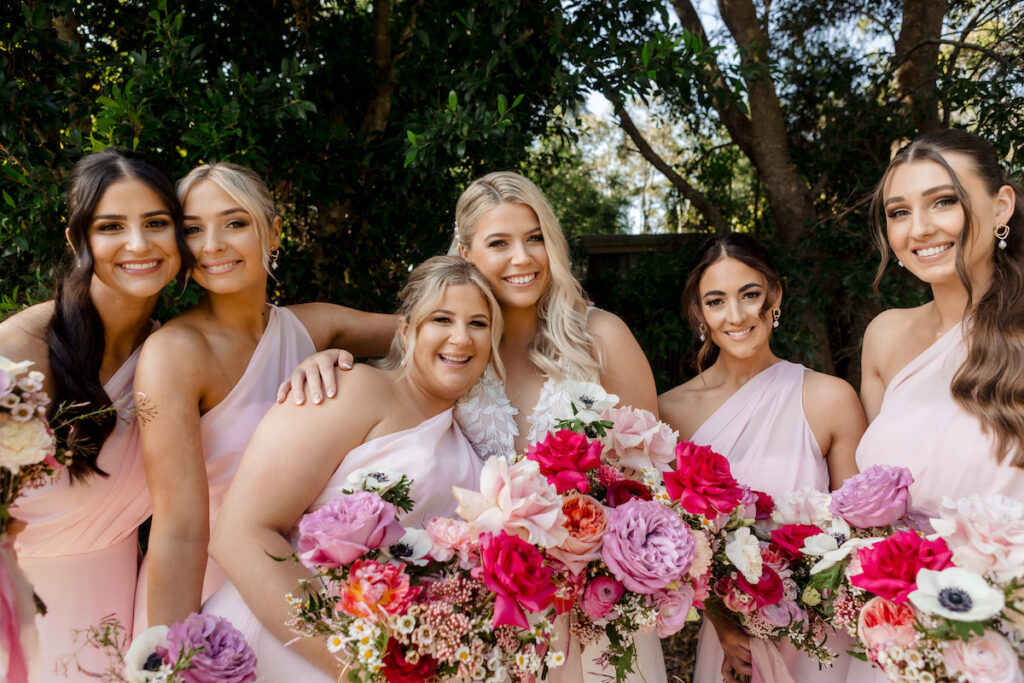 ELEGANT  –  COUNTRY  – SPRING  – ROMANTIC
The style for Jasmine and Finn's wedding at Yandina Station was Elegant Country mixed with Spring Romance, featuring beautiful warm tones and pops of colour.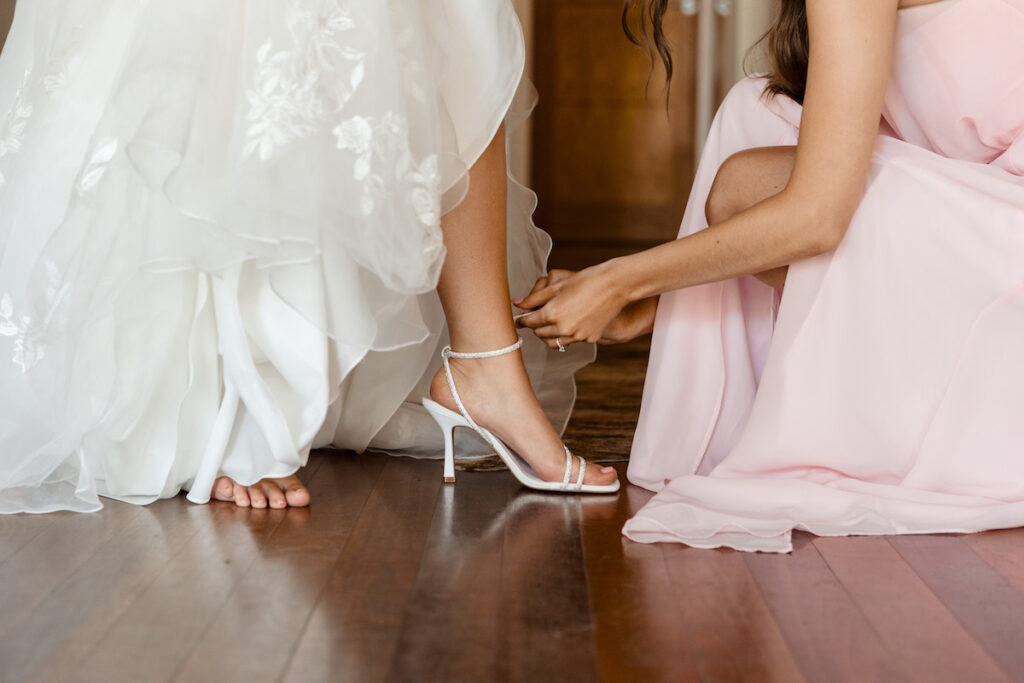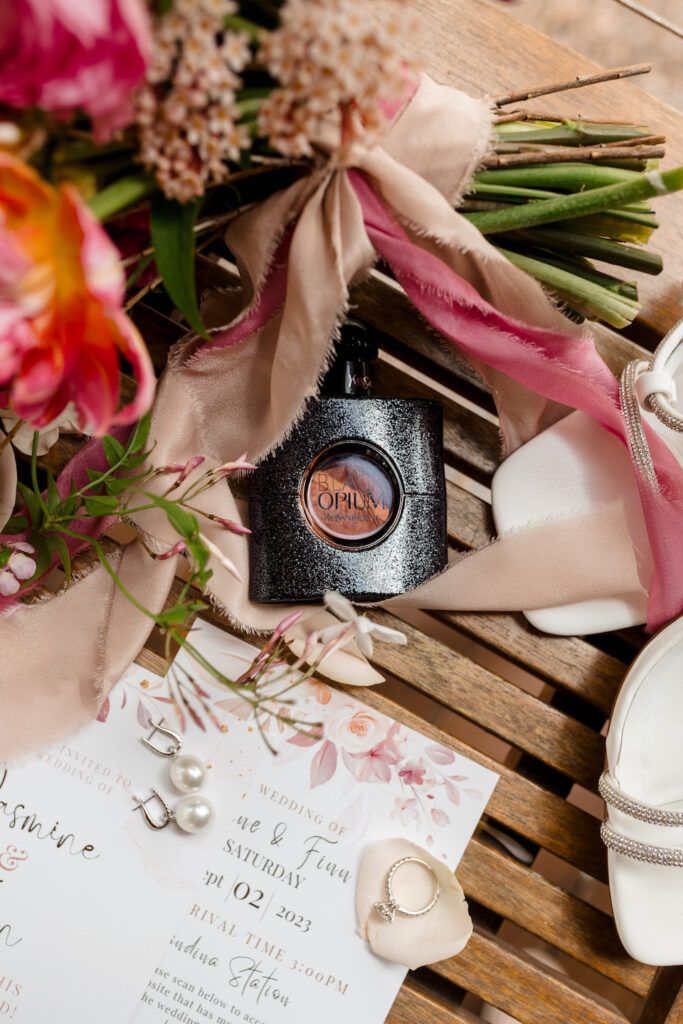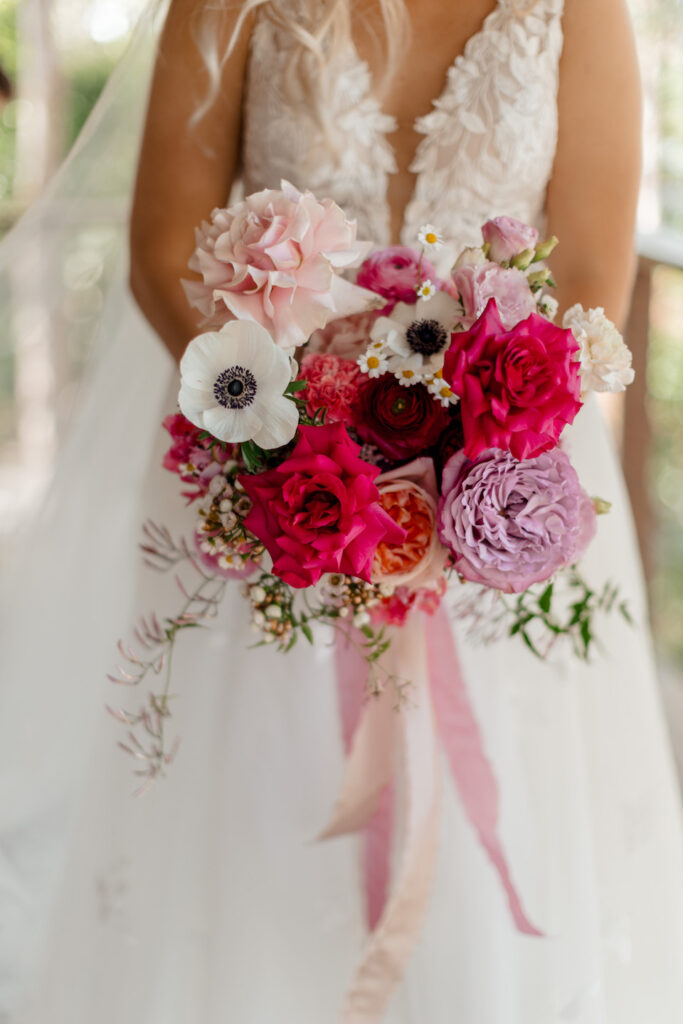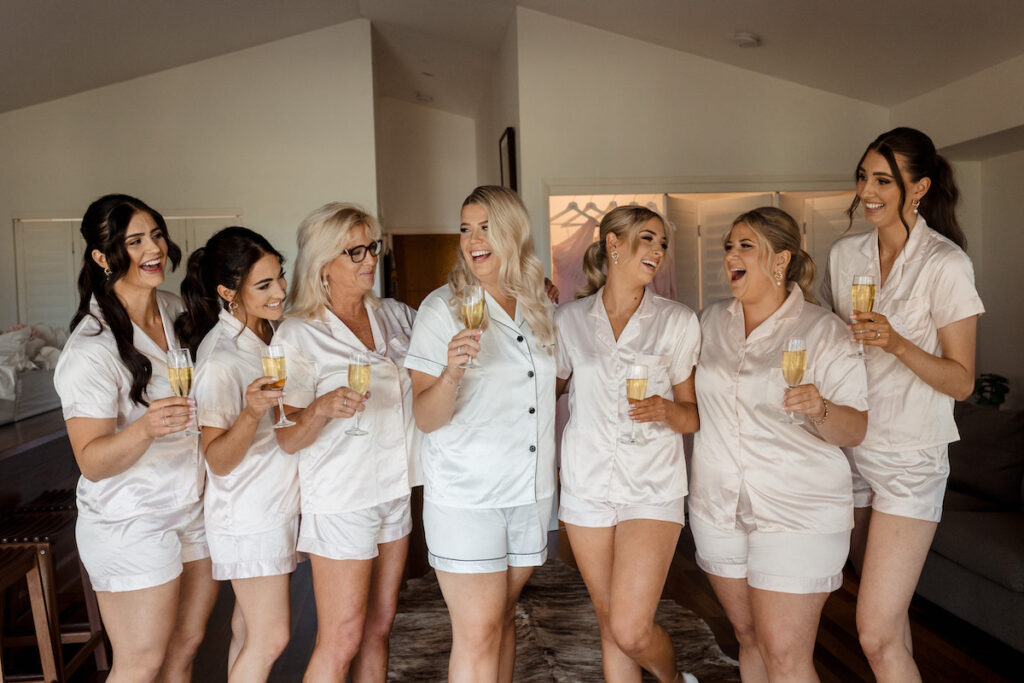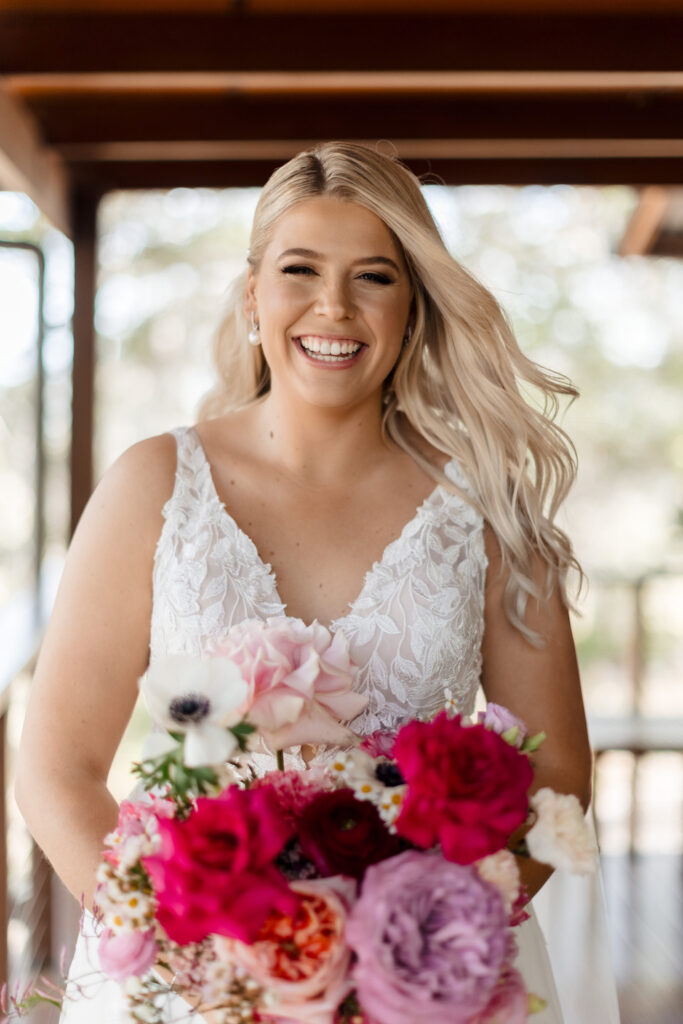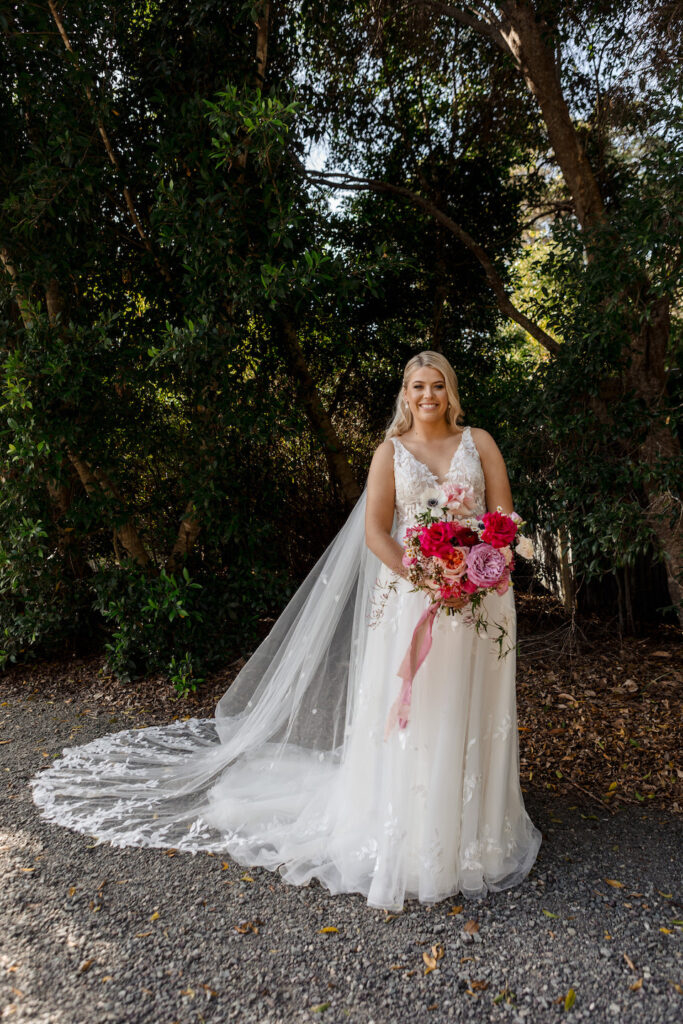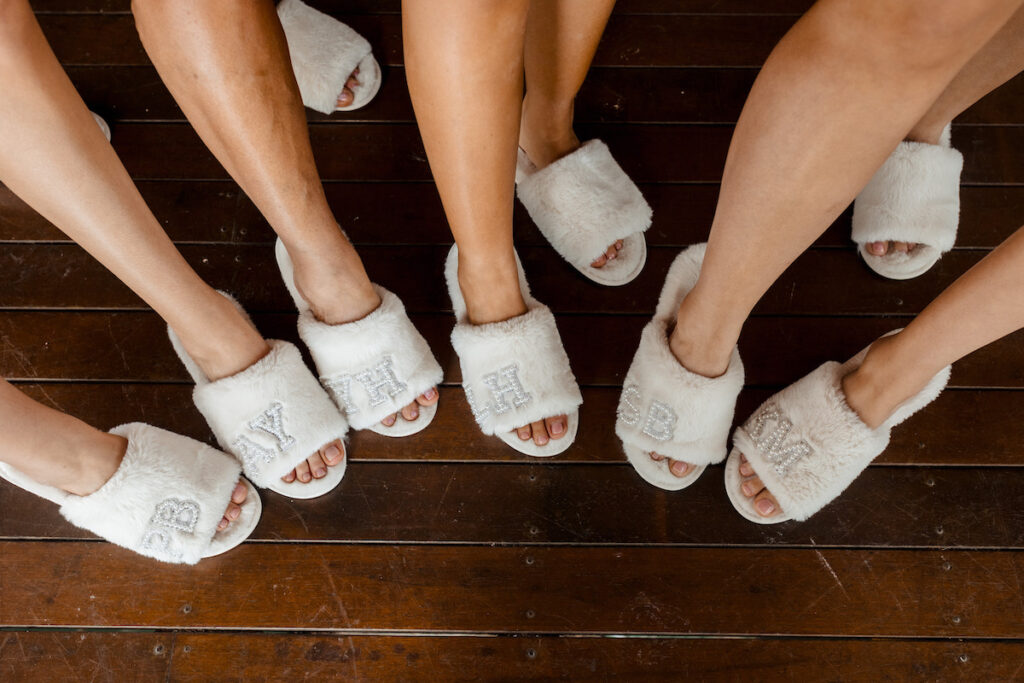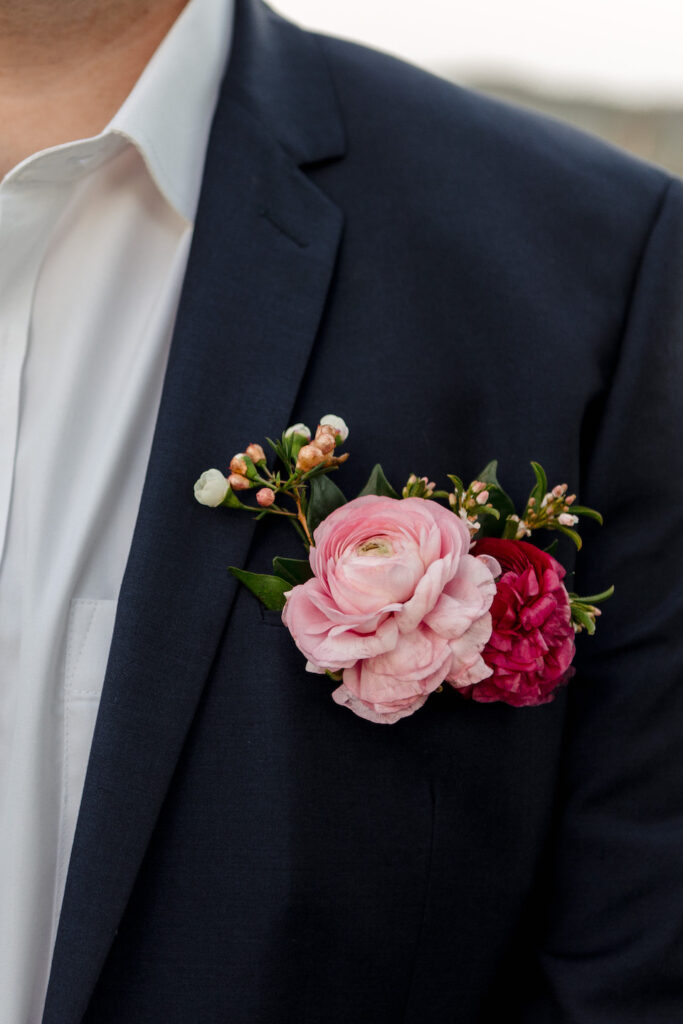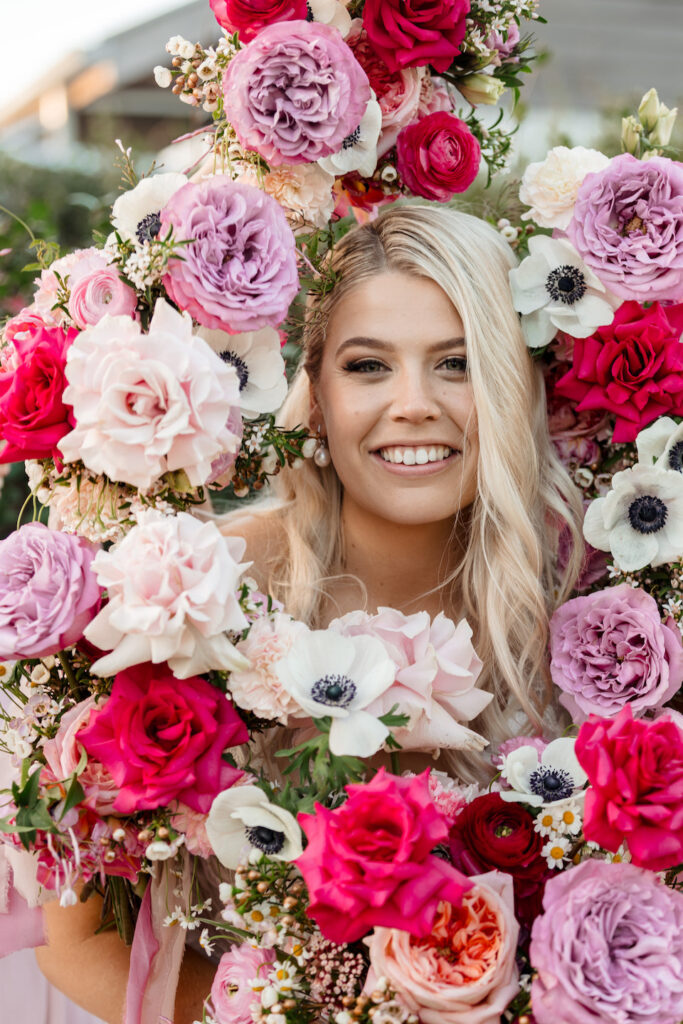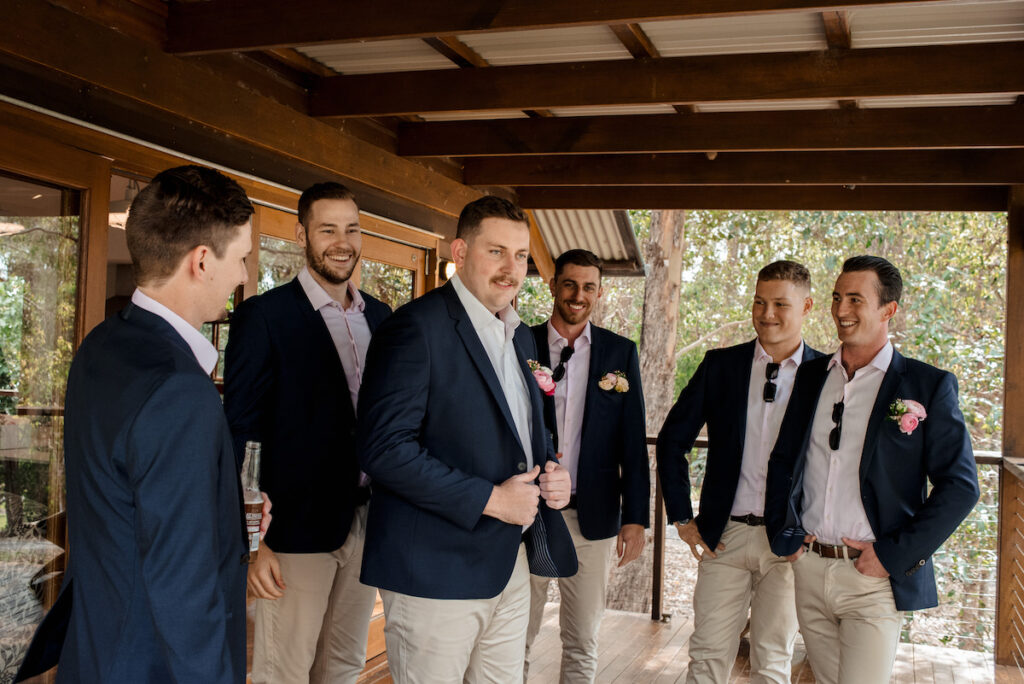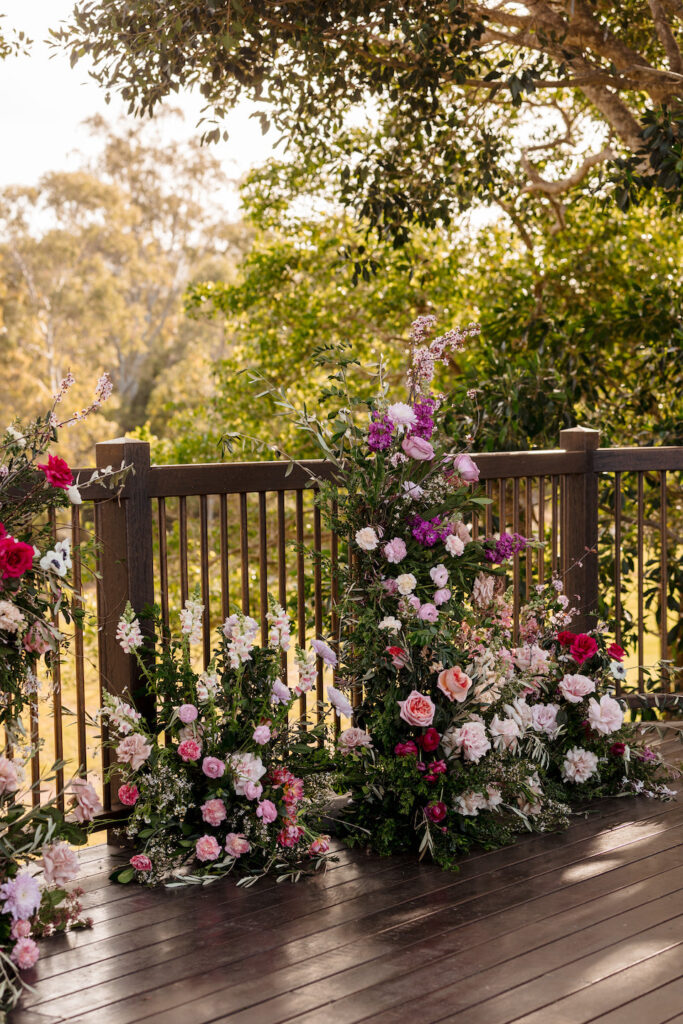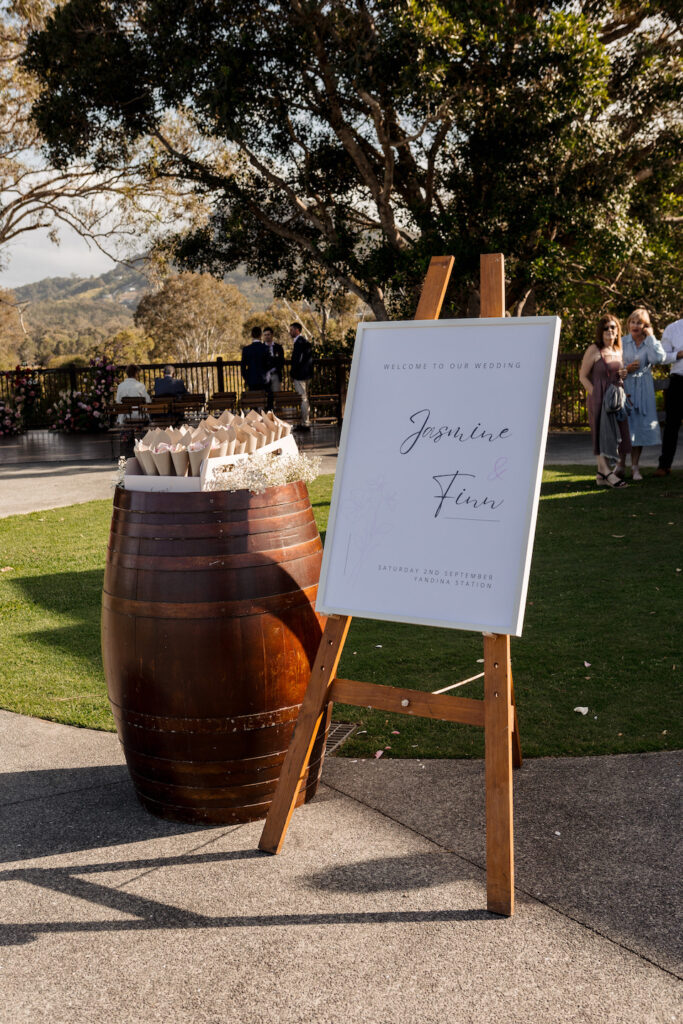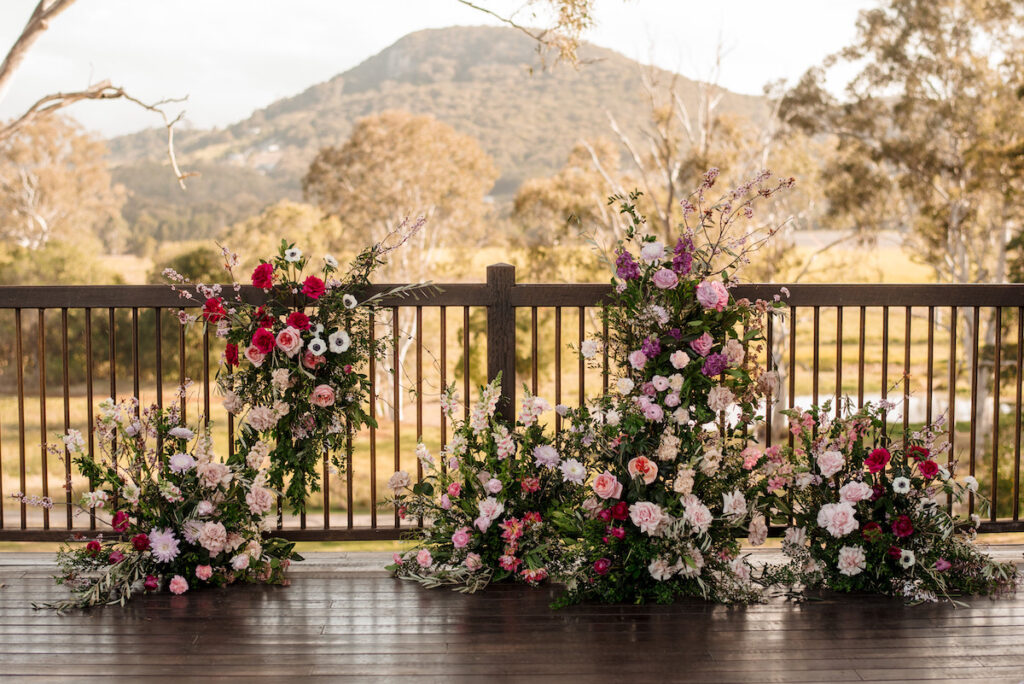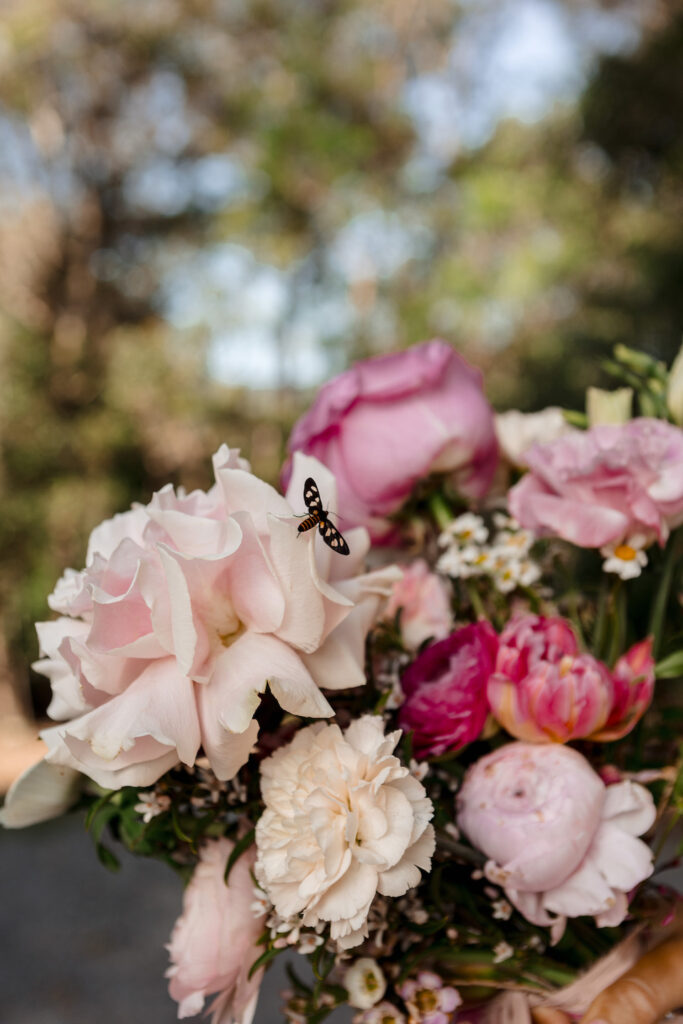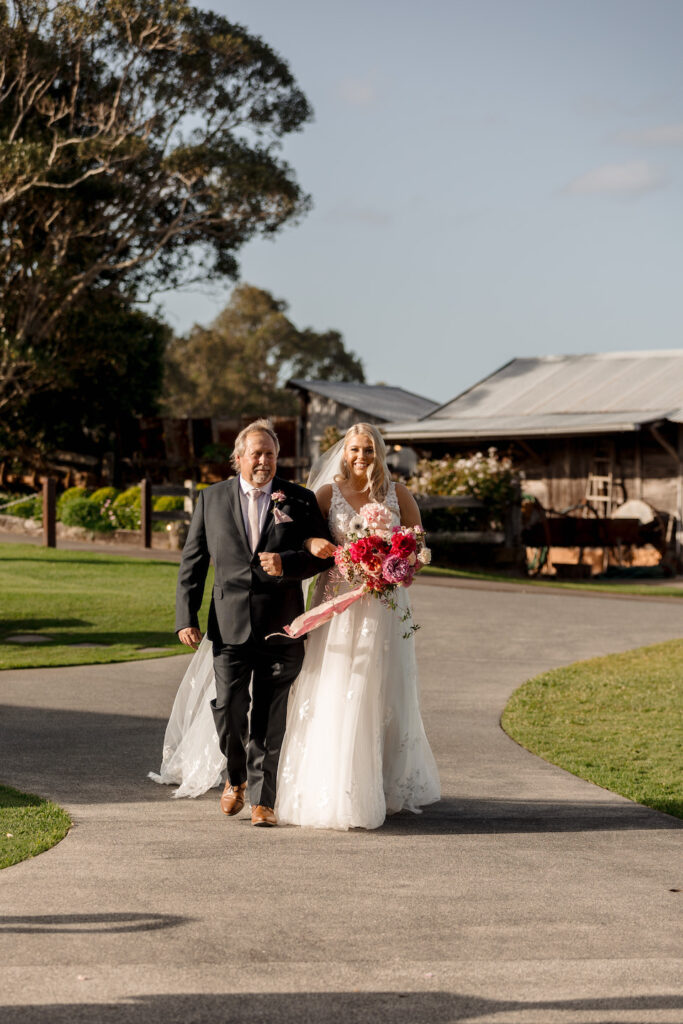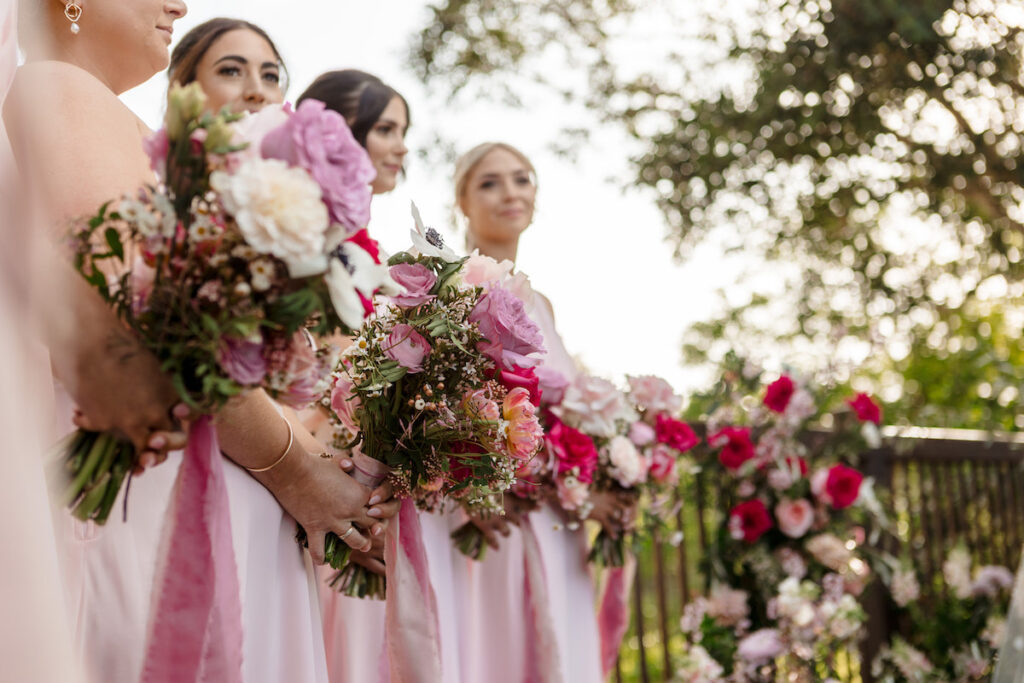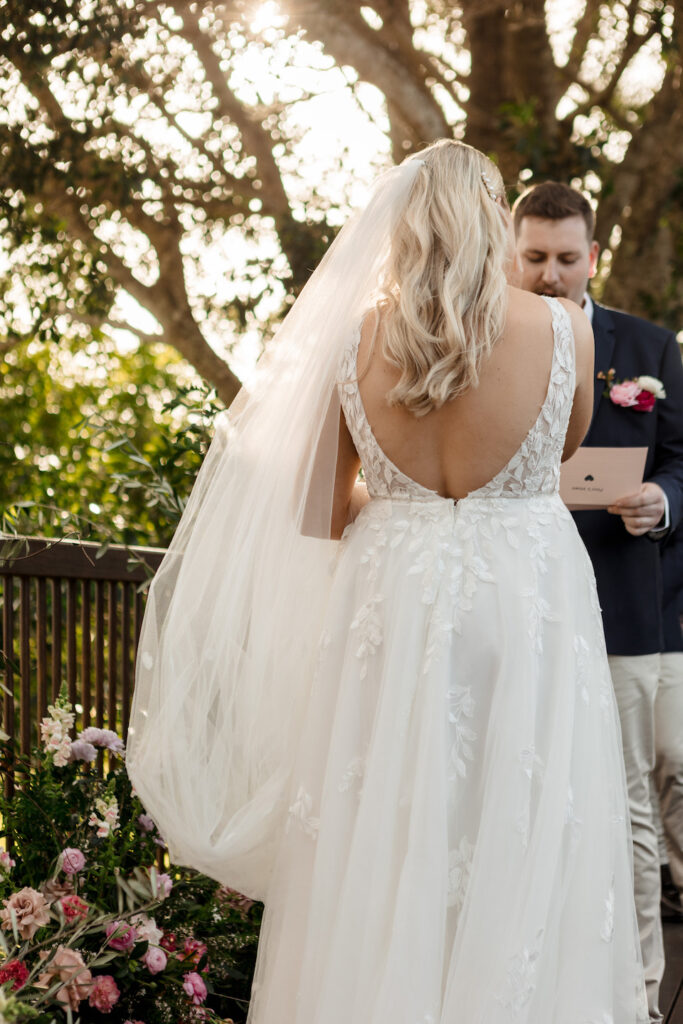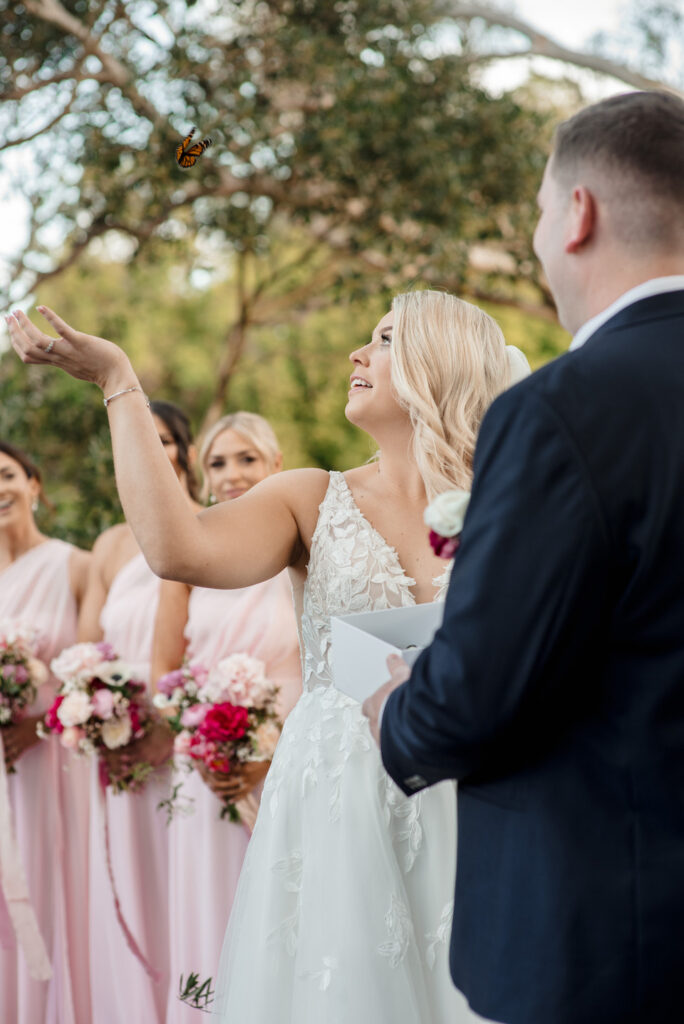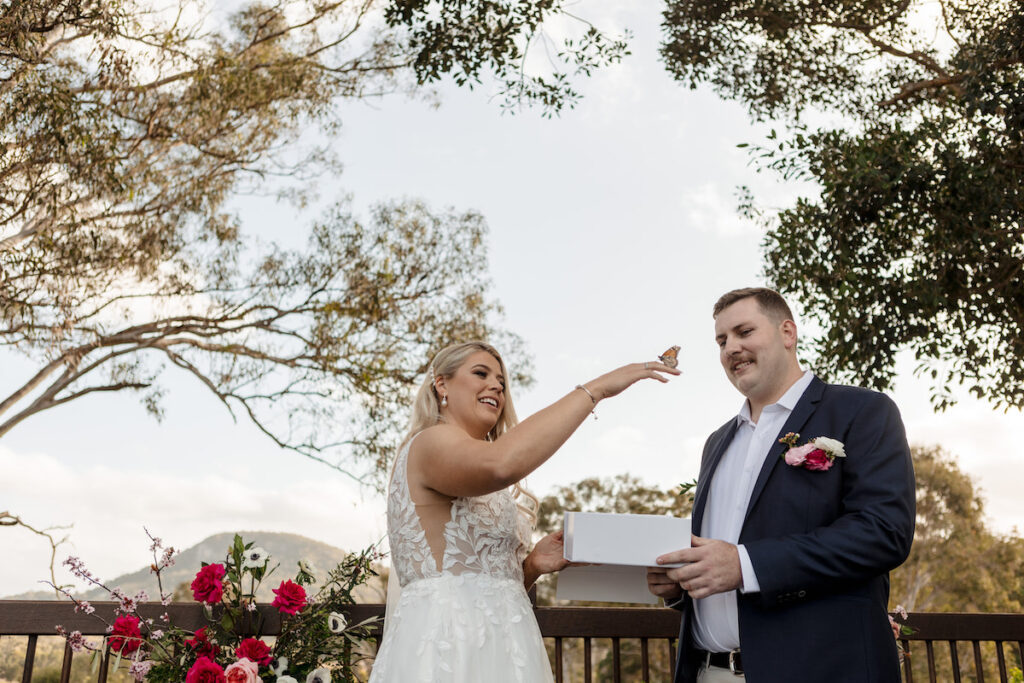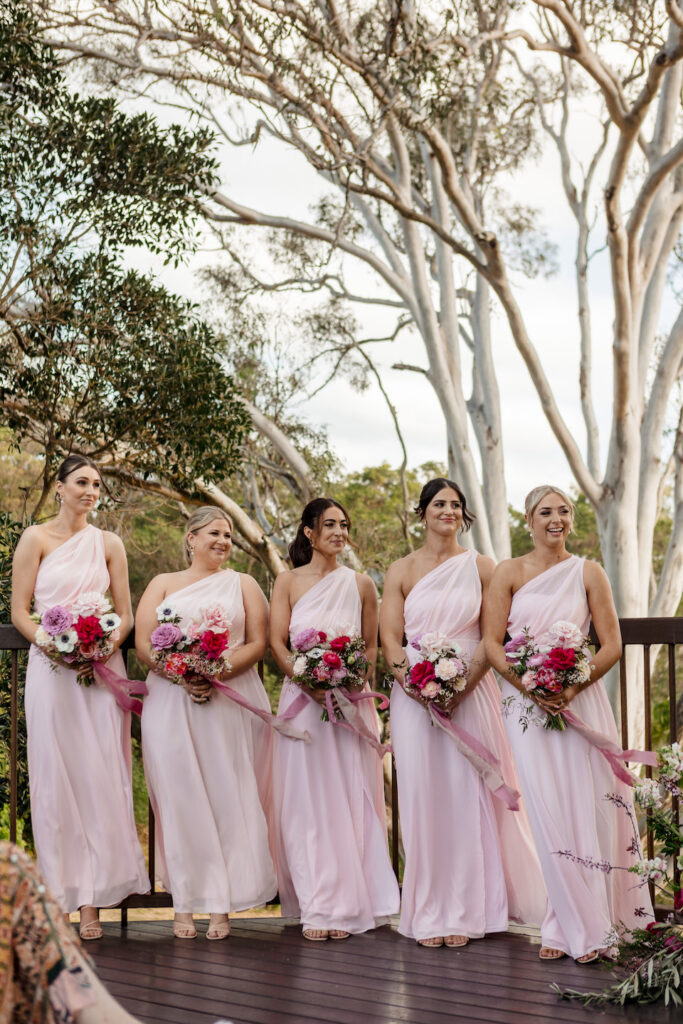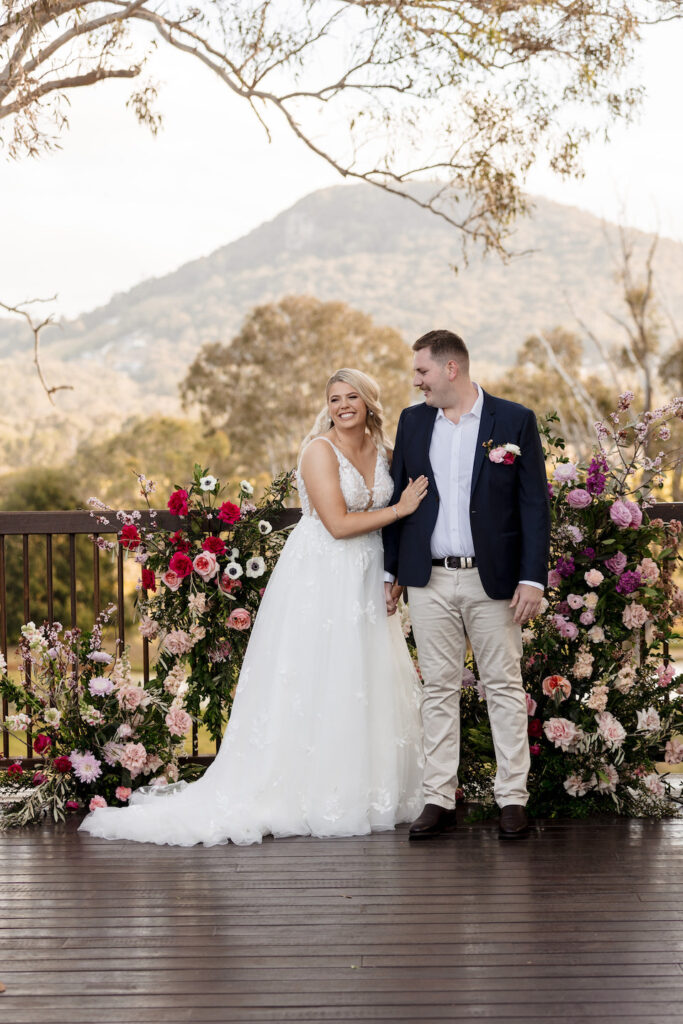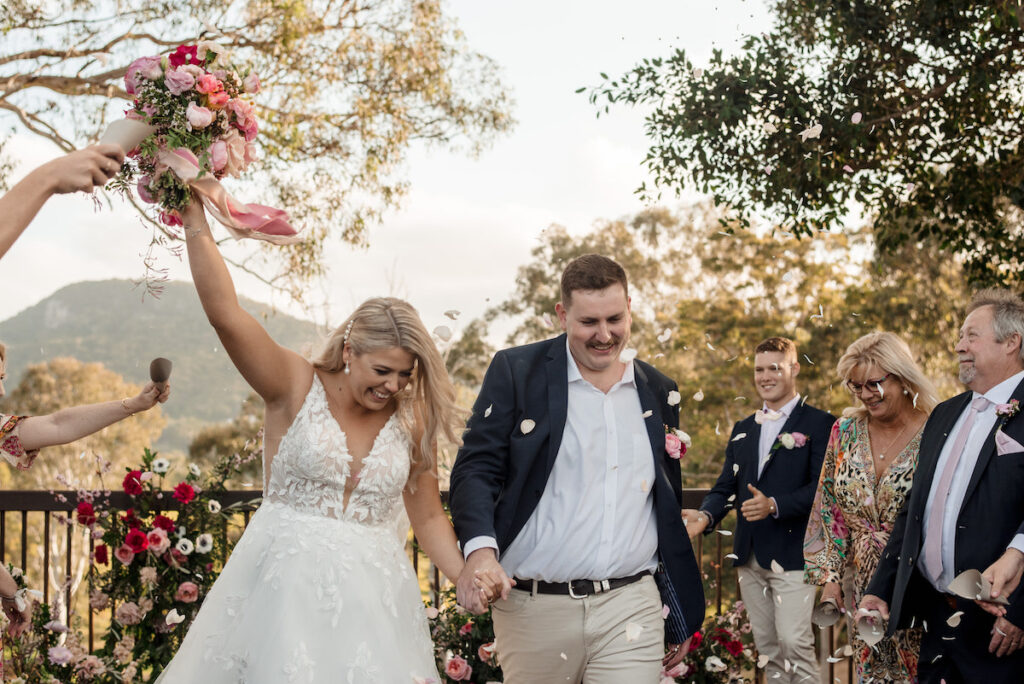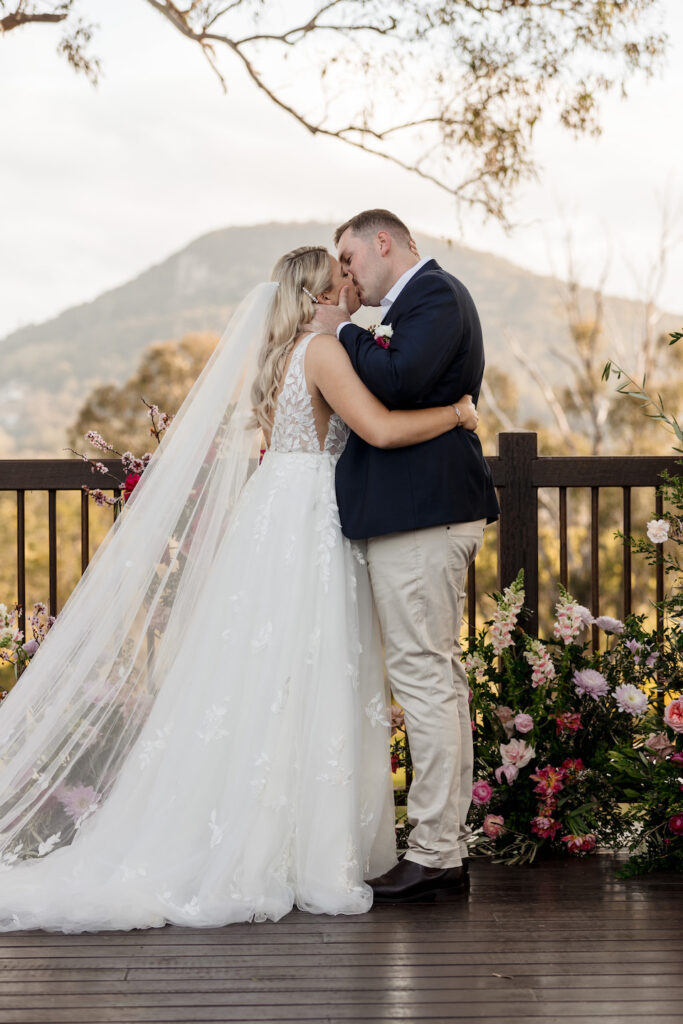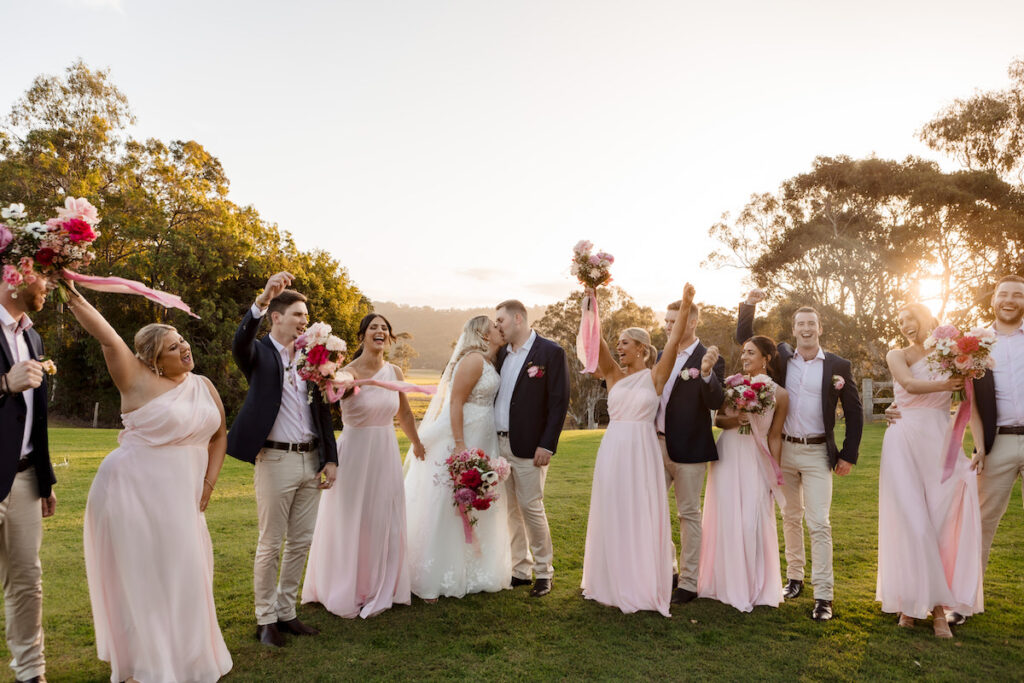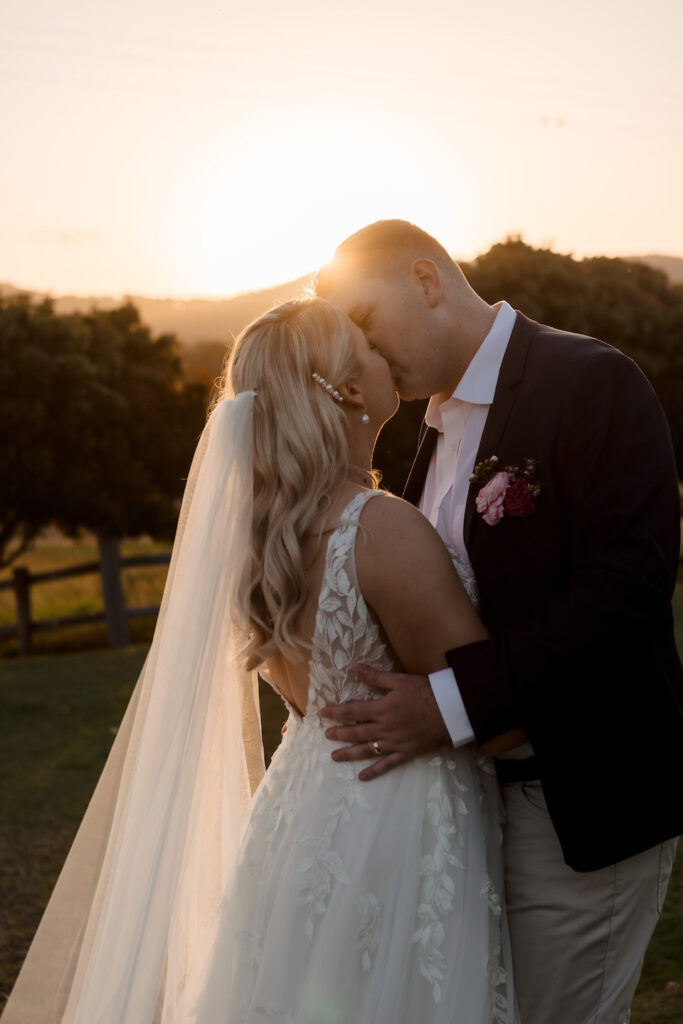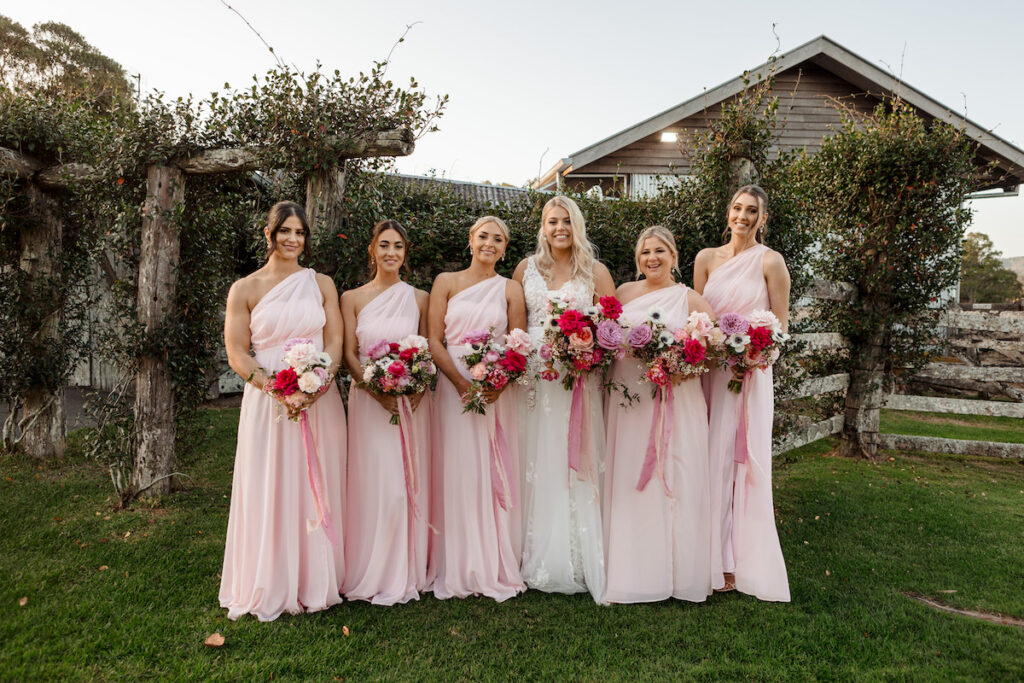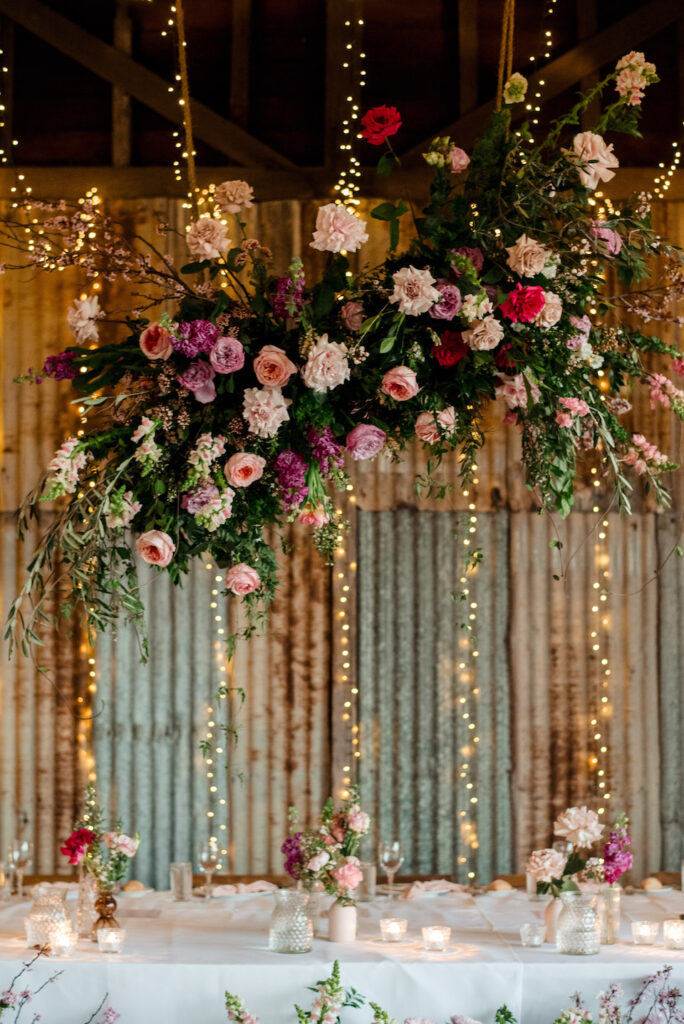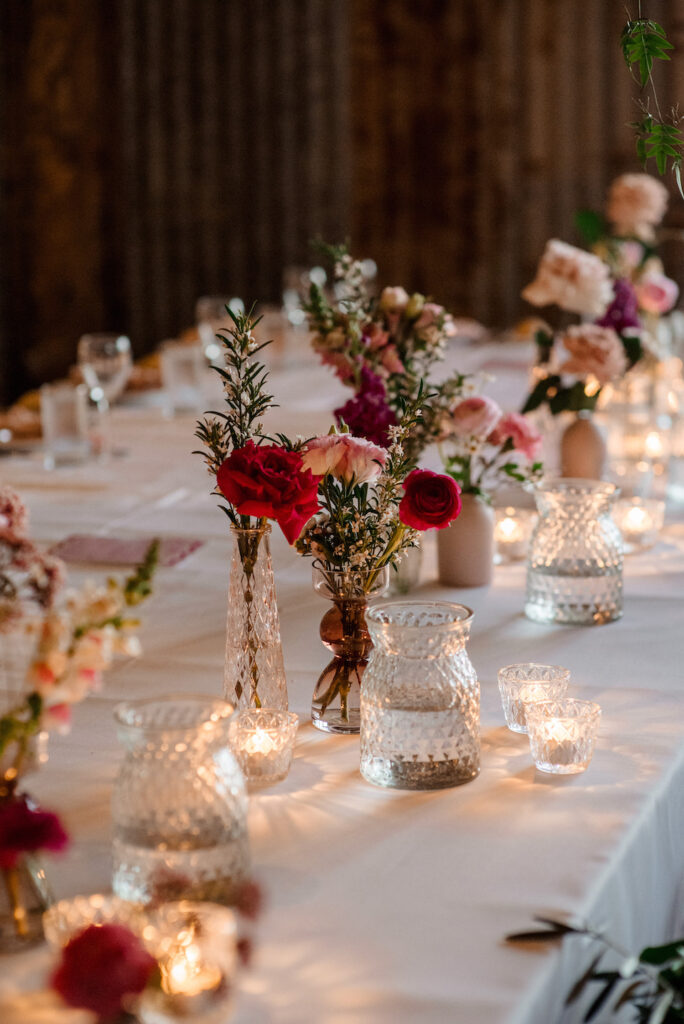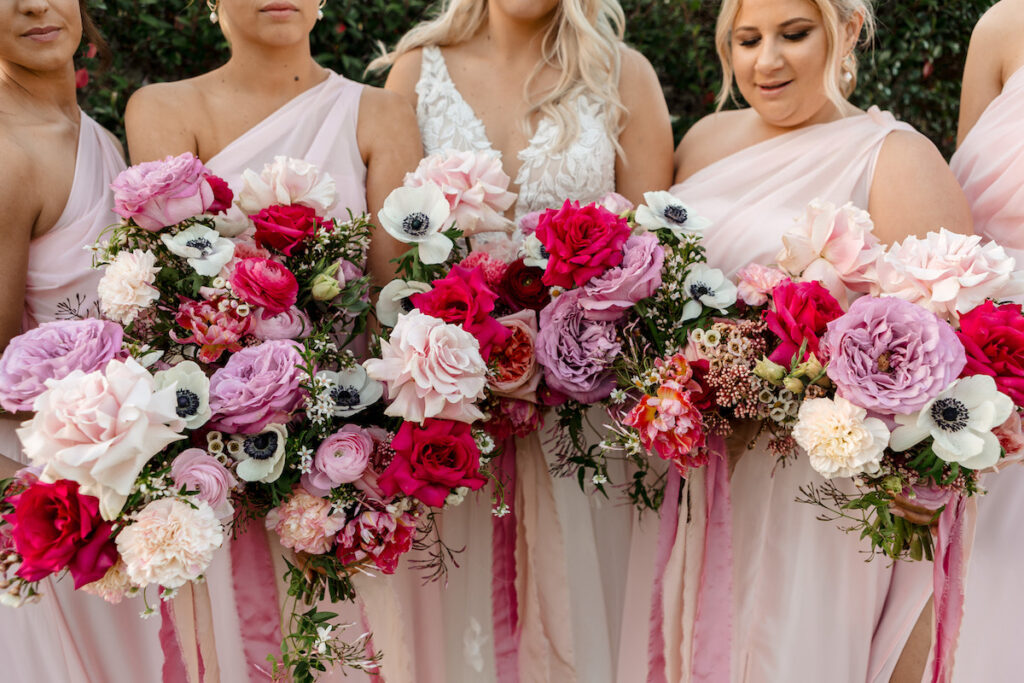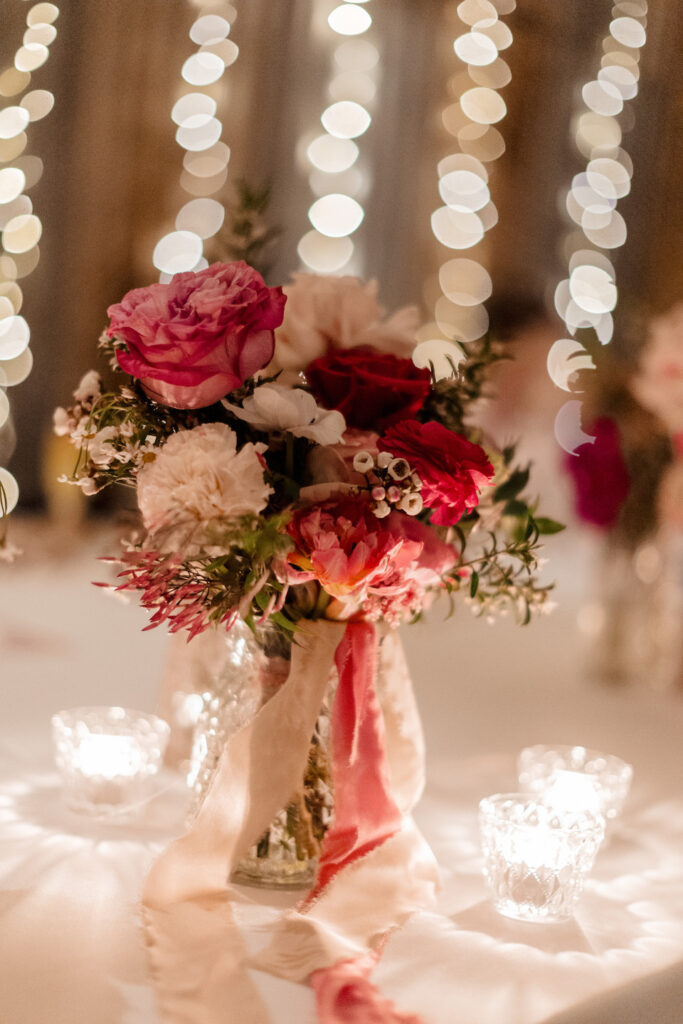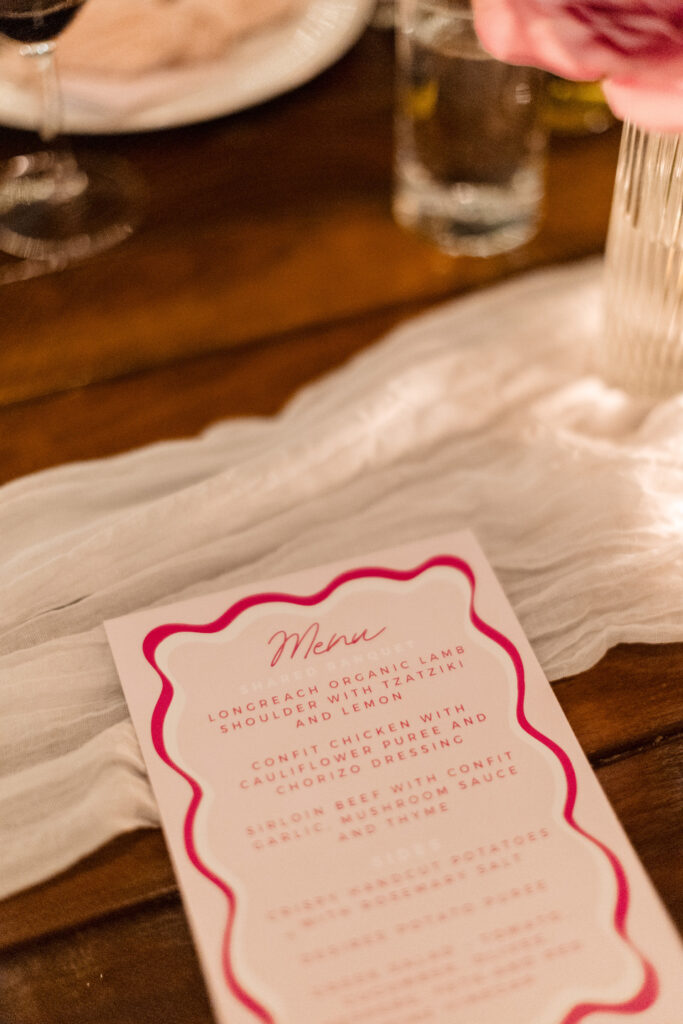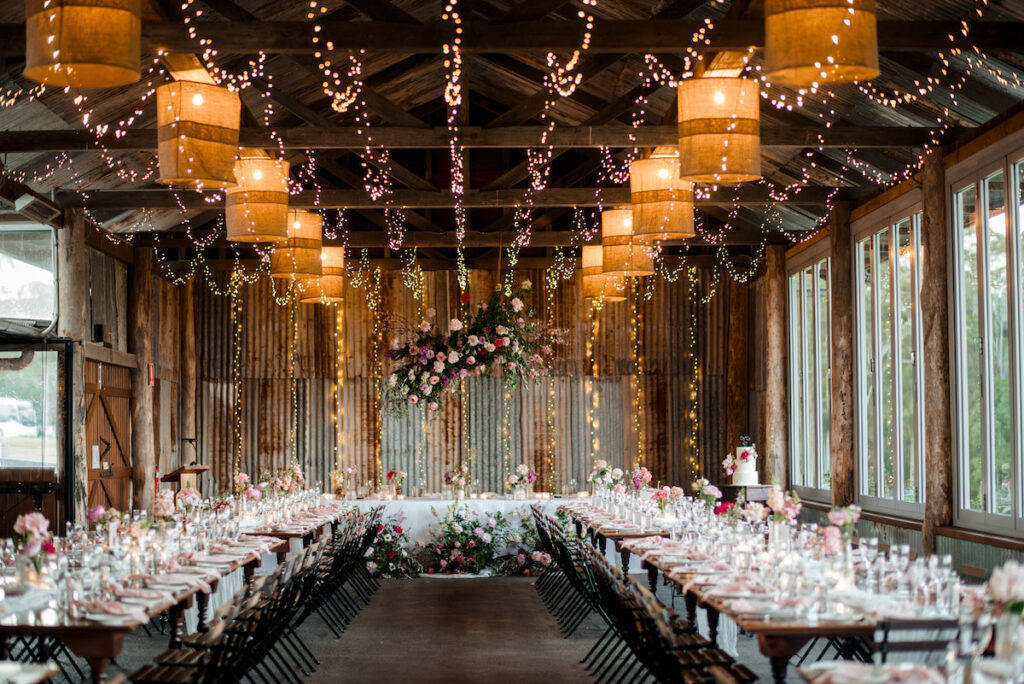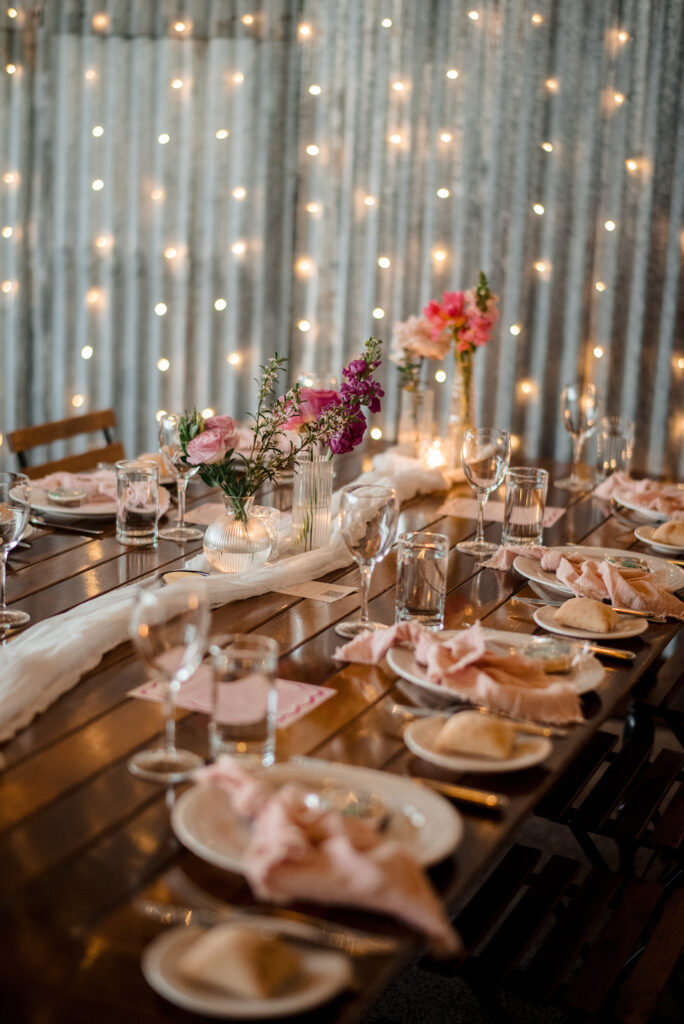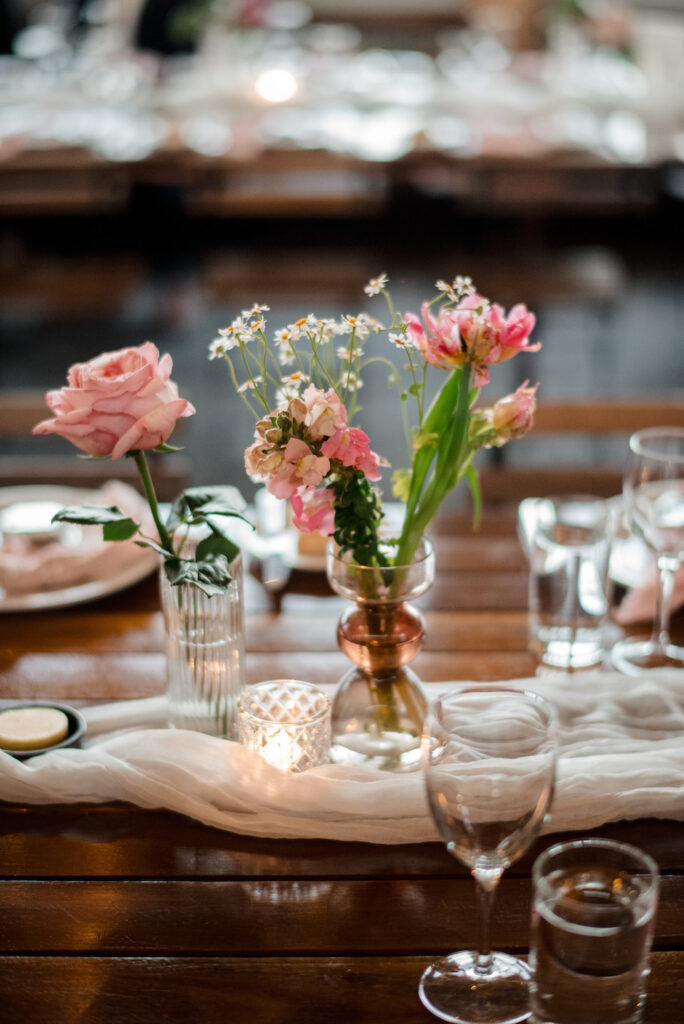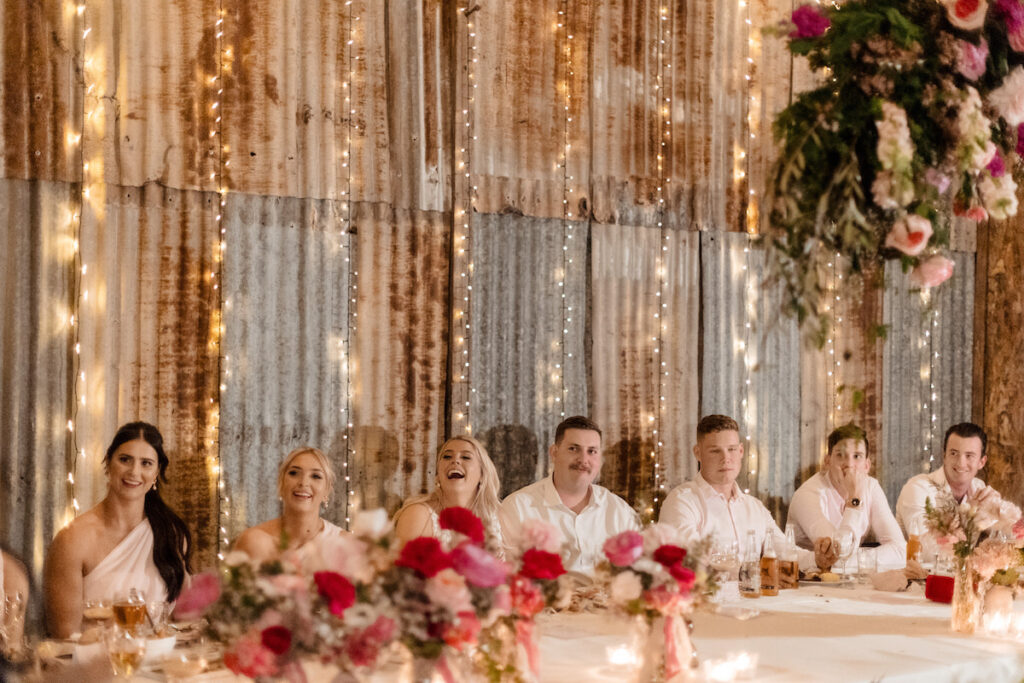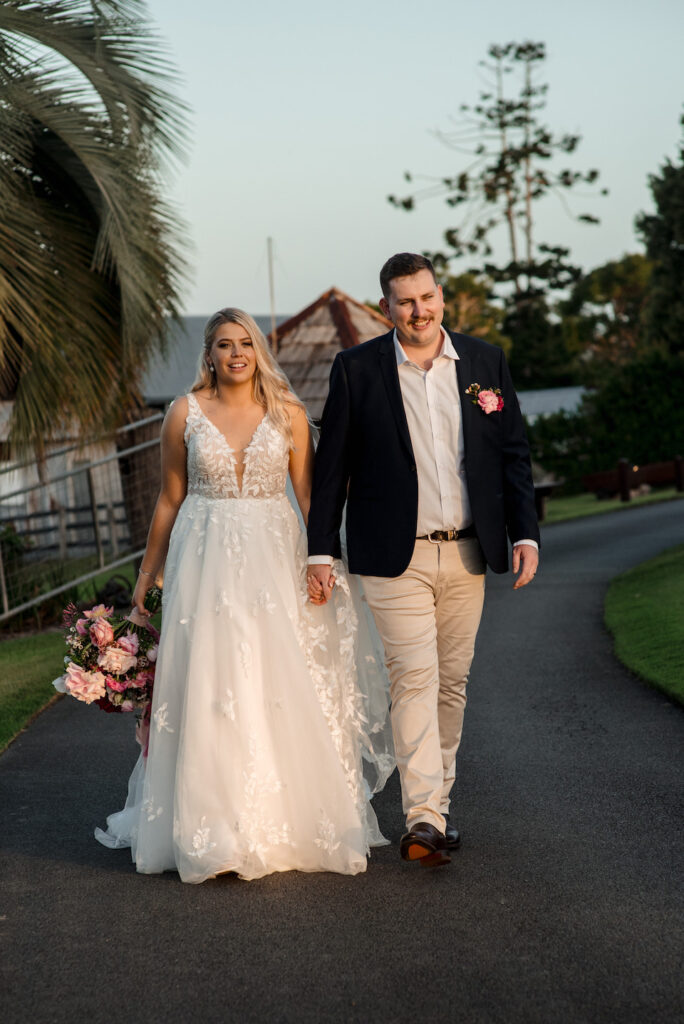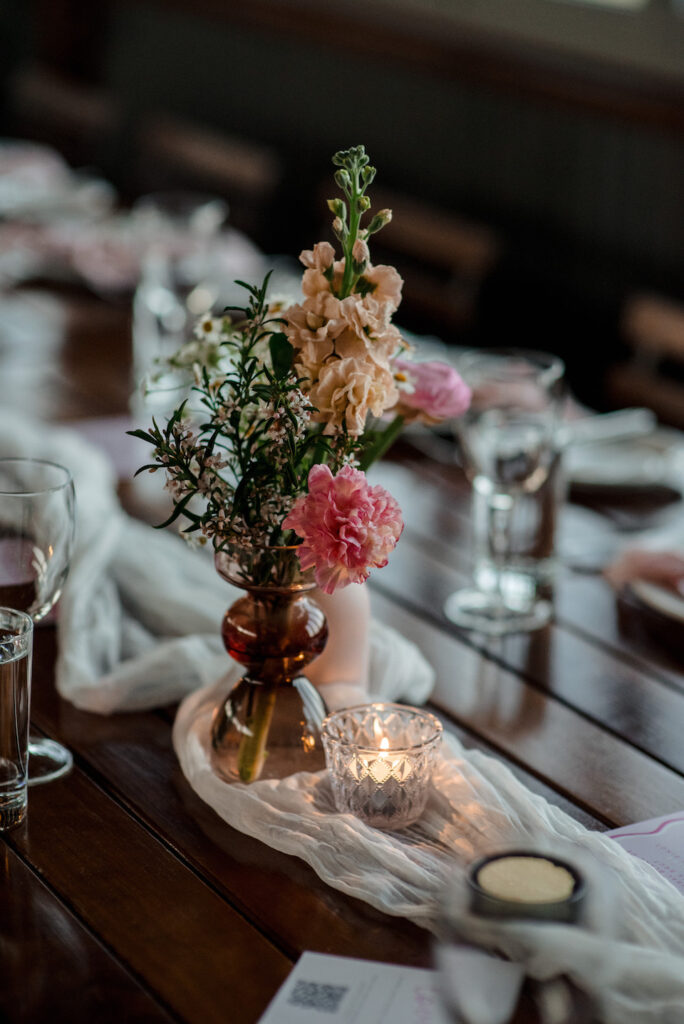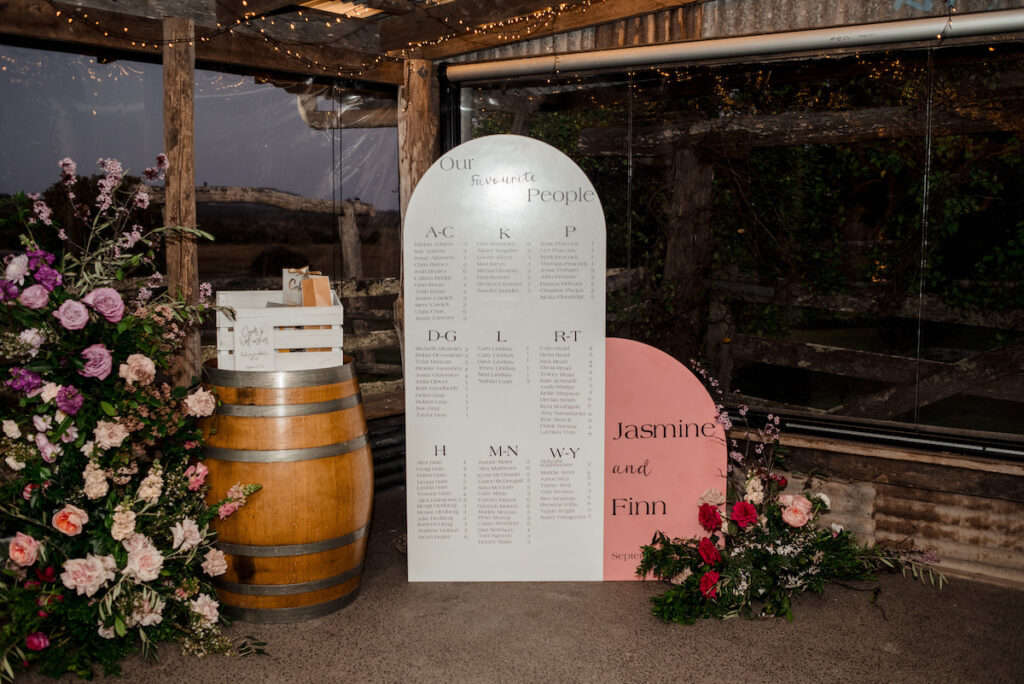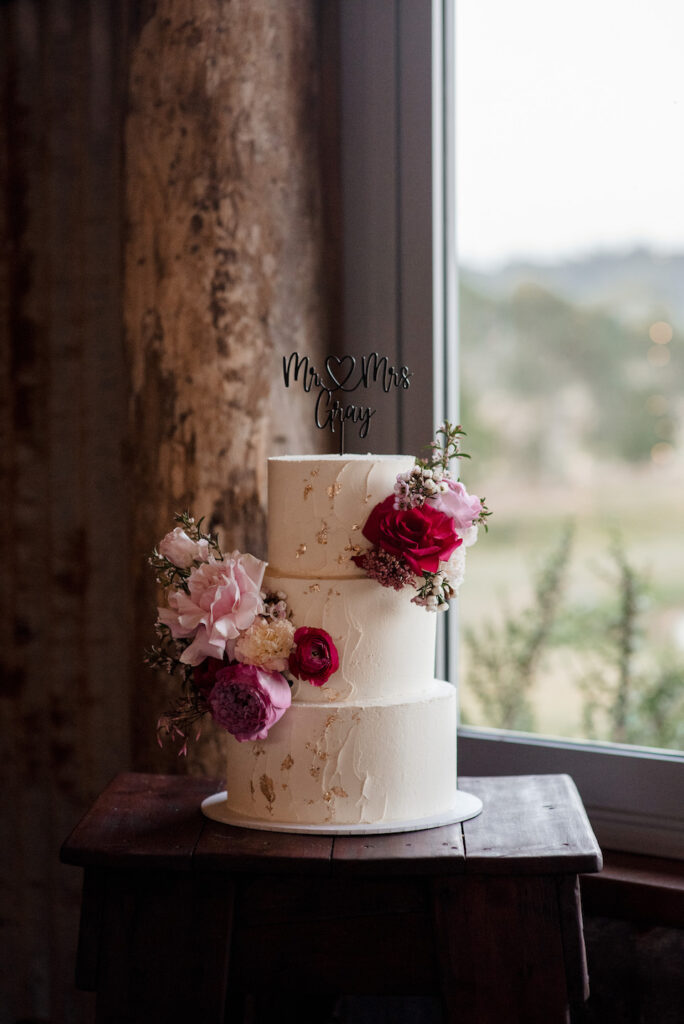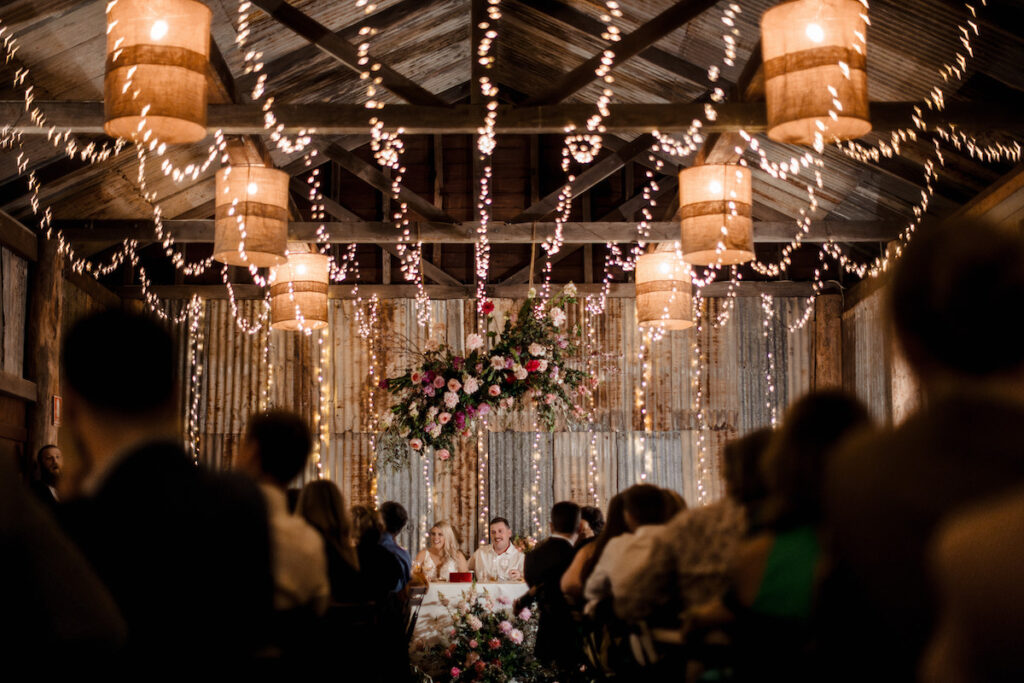 We were so happy with the lovely florals and textures we used for this Spring wedding. Big lush roses, anemones, ranunculus, daisies, wax flowers, rondeletia, lisianthus and of course, jasmine!
The bride and bridesmaid's bouquets were a real hit in the studio when we were preparing them. The flower colours, paired with the girls dresses and trailing pink-toned silk ribbons were just stunning.
The ceremony space featured an organic design that our beautiful couple trusted us to produce for their wedding day. We were going in a completely different direction for the wedding ceremony and Jasmine saw a design we did for another bride a few weeks before her day, and loved the style. So we created this stunning bespoke design which included freestanding floral pillars, ground gardens and handrail designs, making the most of the beautiful pavilion space at Yandina Station.
We were given free rein to design as we liked, Jasmine said "I love all of what you do" so you go for it! So we did! The design was a huge success and has already inspired several new future clients.
We were able to transfer the ceremony pieces to several zones in the reception space, including in front of the bridal table, around the oversized seating charts in the lounge area and the cake table, making the reception space look ultra dreamy!
The bridal table also had a hanging feature above, an asymmetric organic shape again reflecting the ceremony designs.
We loved the pop of colour on the wedding reception tables featuring a mixture of our textured and tinted glass vessels paired with some coloured ceramics.
What an amazing night! Thank you to Jasmine and Finn for trusting us to create something unique and giving us the freedom to have a play on the day! That is why we love creating wedding flowers for our amazing Willow Bud couples.
Photographer CLOUD CATCHER STUDIOS | Venue YANDINA STATION | Hair GRANDUA HAIR | Make Up Artist BROOKLYN COLLECTIVE  | Celebrant CEREMONIES BY EMMA | Cake CHOCOLATE 2 CHILLI
Willow Bud Wedding Florist created these wedding flowers and bridal bouquets. The wedding ceremony and reception designs were created specifically for this bride at this Sunshine Coast wedding venue, but this style could be created at many of our beautiful Sunshine Coast hinterland wedding venues in Maleny, Montville, Mapleton, Obi Obi, and Flaxton. This wedding styling and wedding florals would also match perfectly with venues and beaches in Noosa, Mooloolaba, Caloundra, and private properties across the Sunshine Coast.