JACKIE + LOUIS AT YANDINA STATION
YANDINA STATION
AUGUST 2021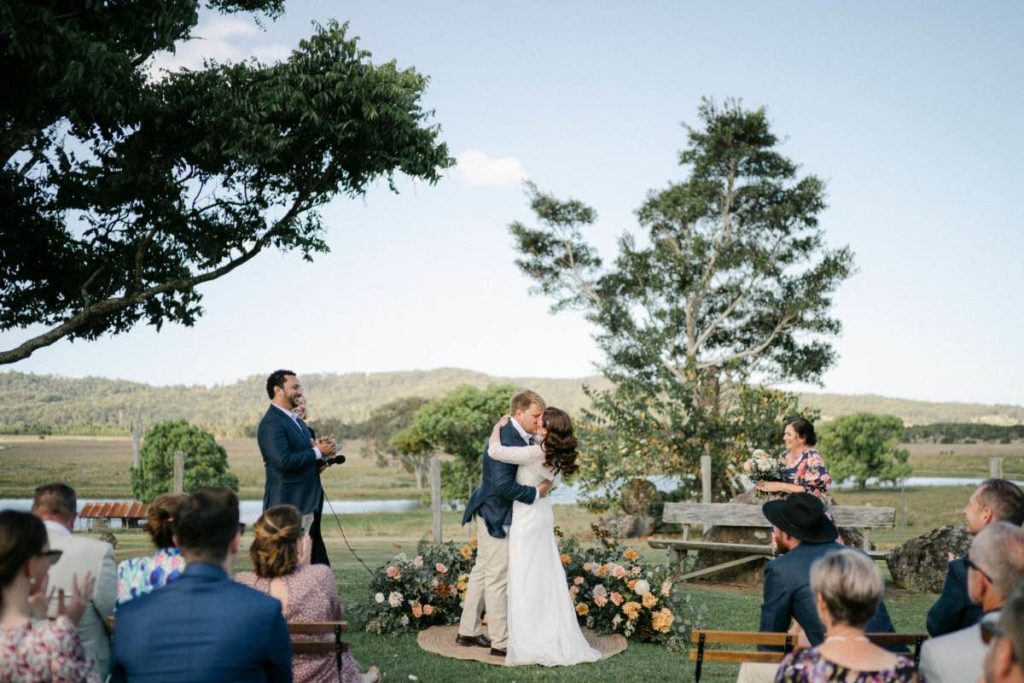 Jackie and Louis were the loveliest couple, I mean Willow Bud couples are all lovely and amazing but some have a little extra sparkle.
We were sooo pleased that they were able to be married, they were so positive given the challenges their day faced with restrictions and borders.
We loved the intimate feel of the ceremony circle, and the florals were a lovely mix of country garden styled with a hint of relaxed rustic charm. The soft neutral toned palette or soft peaches, apricot and eucalyptus greens were paired perfectly with the amazing Yandina Station venue, snuggled midway between the hinterland and the ocean. It is the Sunshine Coasts hidden gem; with lots of rustic features and large green spaces.
The barn located next to the lawns of the ceremony space is where the festivities began! We created a central hanging installation to keep the room balanced and the ceremony florals were placed at the foot of the bridal table; surrounding the couple in blooms.
Table florals were simple to compliment the styling elements of candles and soft runners and to allow for generous feasting platters provided by the venue.
A stunning heartfelt day that we were so grateful to be a part of.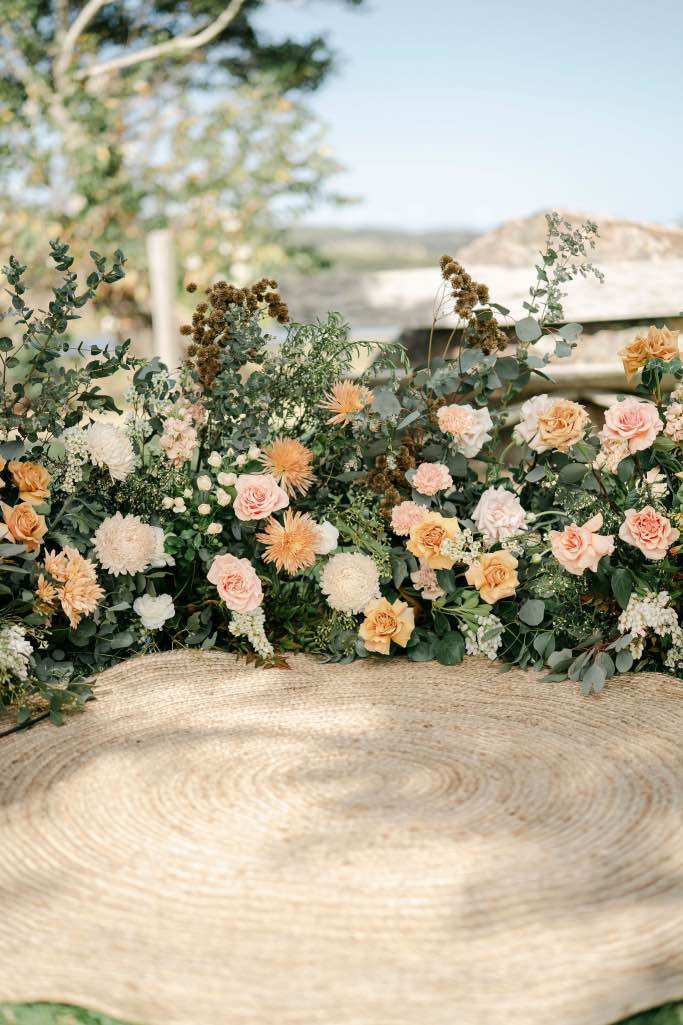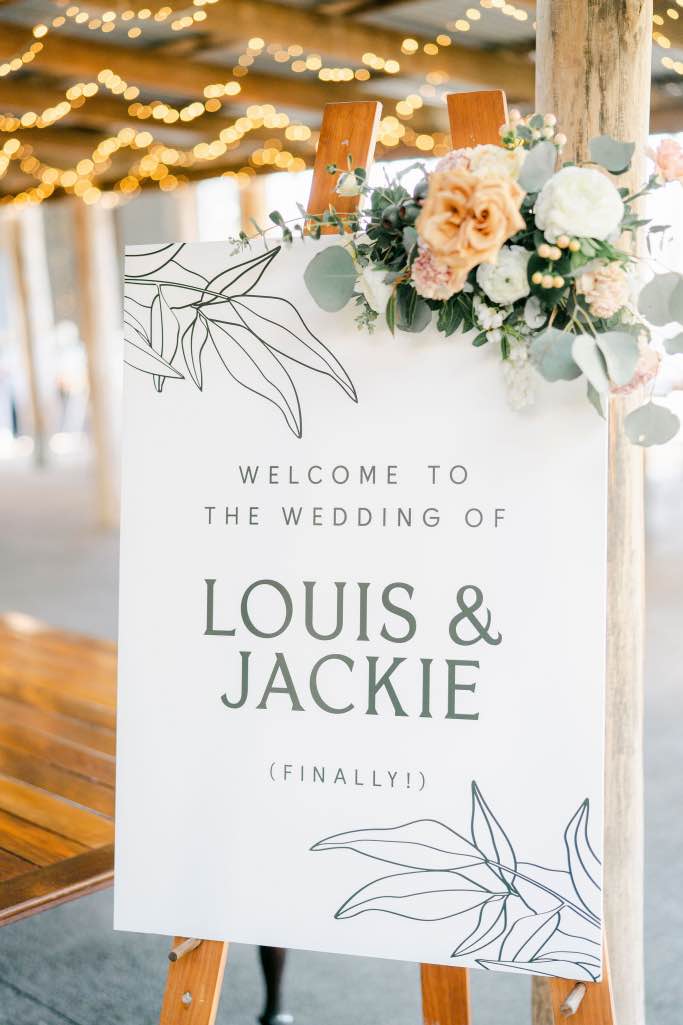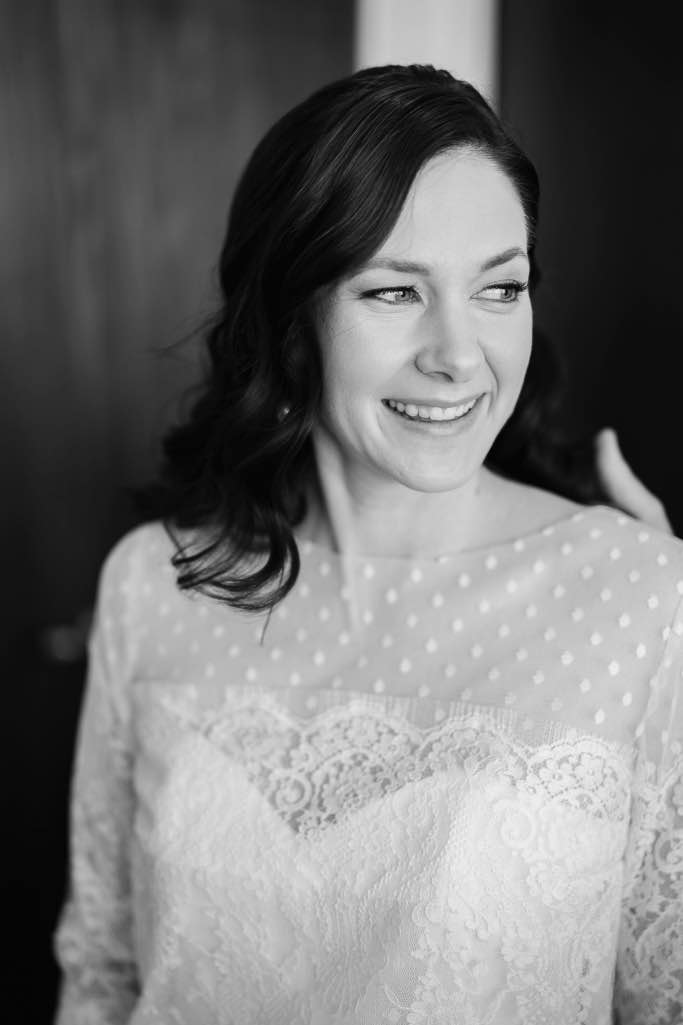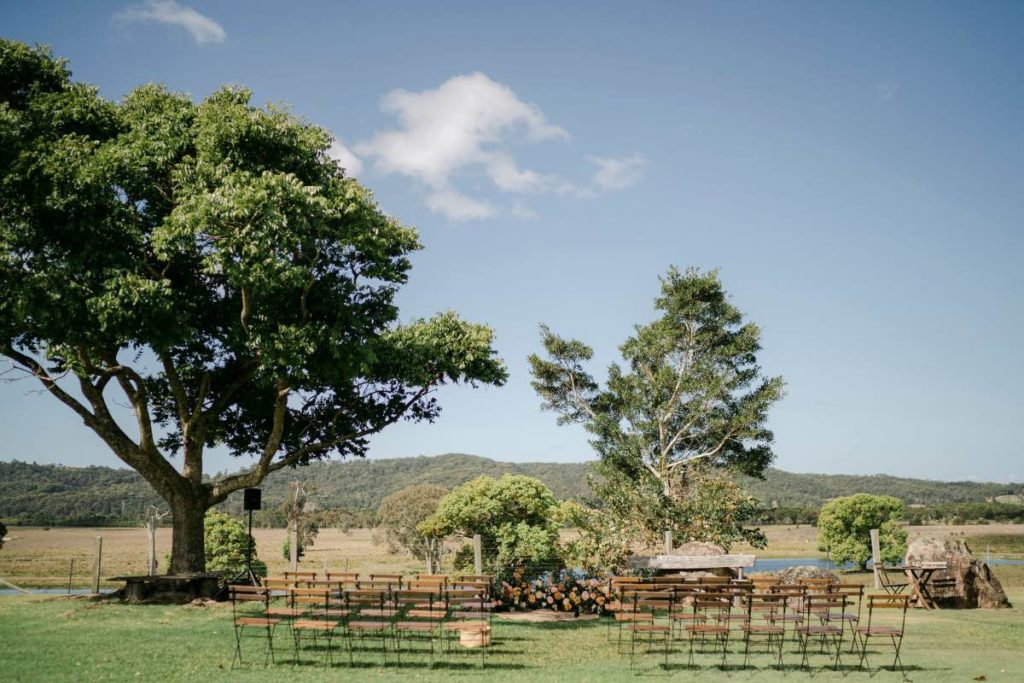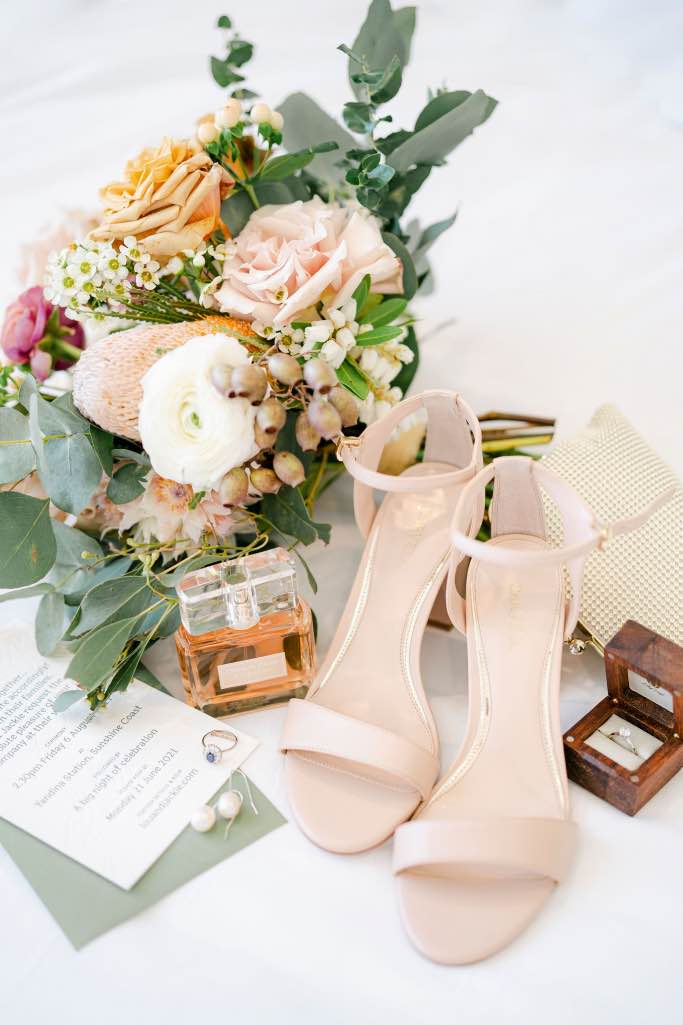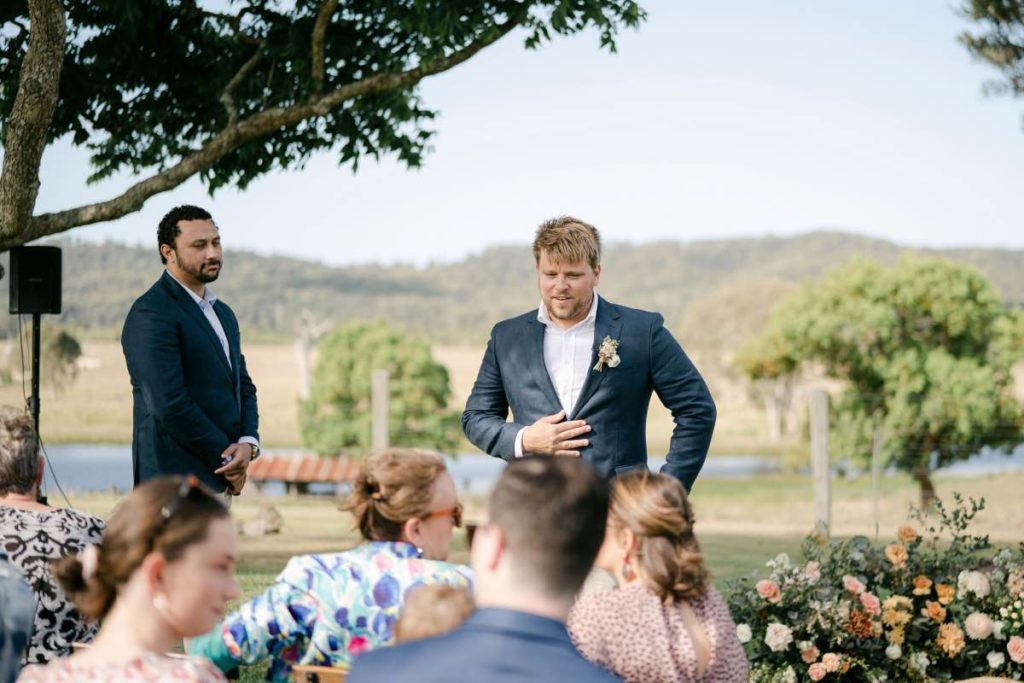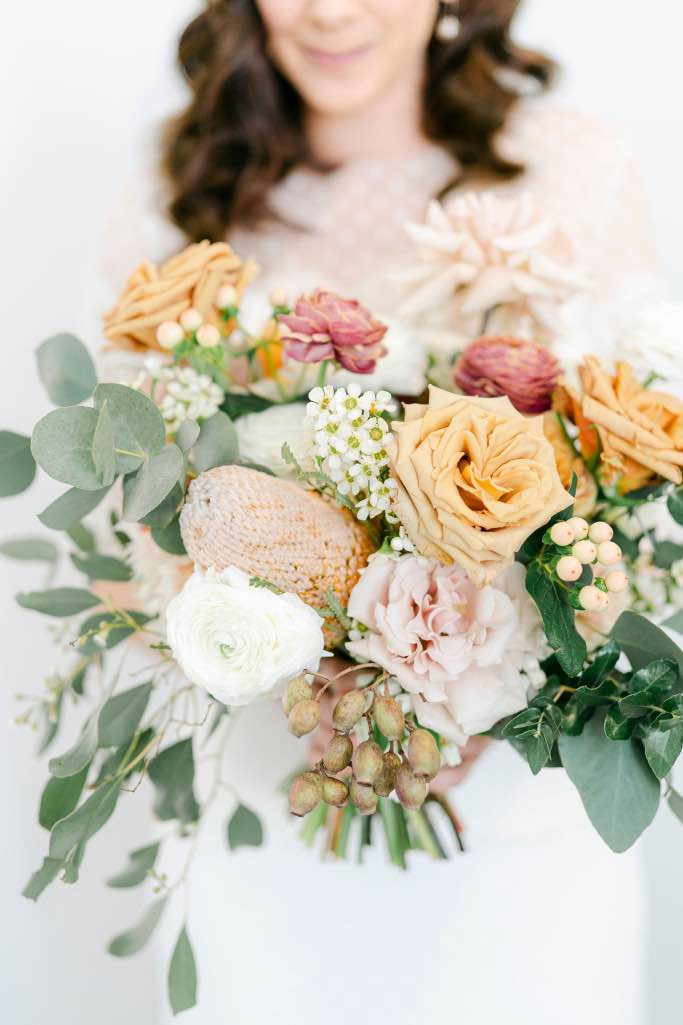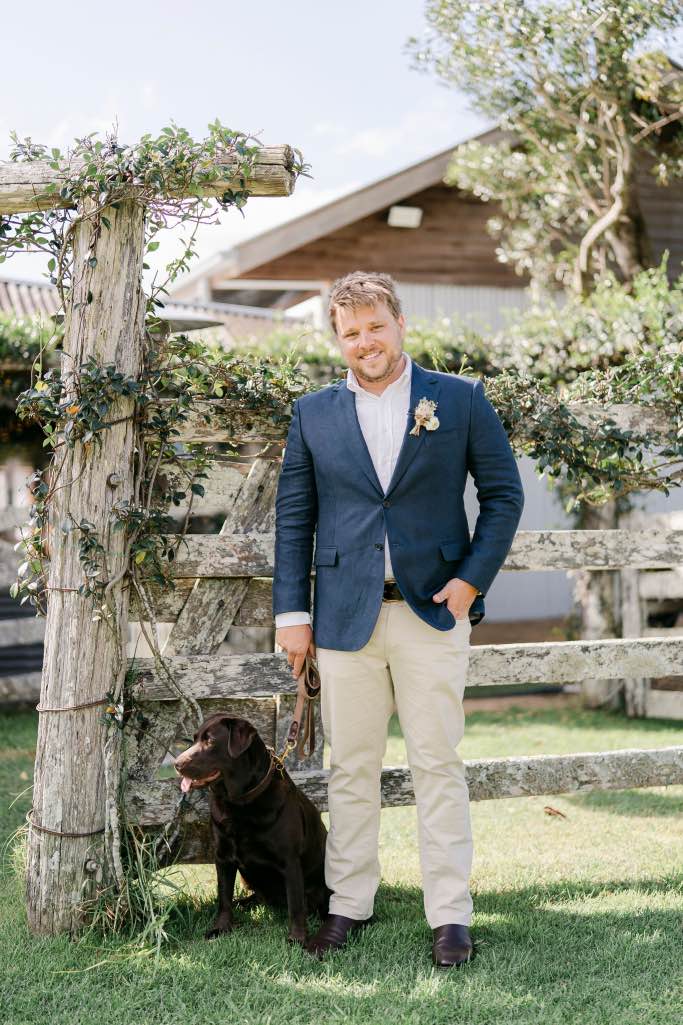 Thank you so much for being such an amazing part of our day. It honestly could not have been more perfect, .. a beautiful day we will treasure forever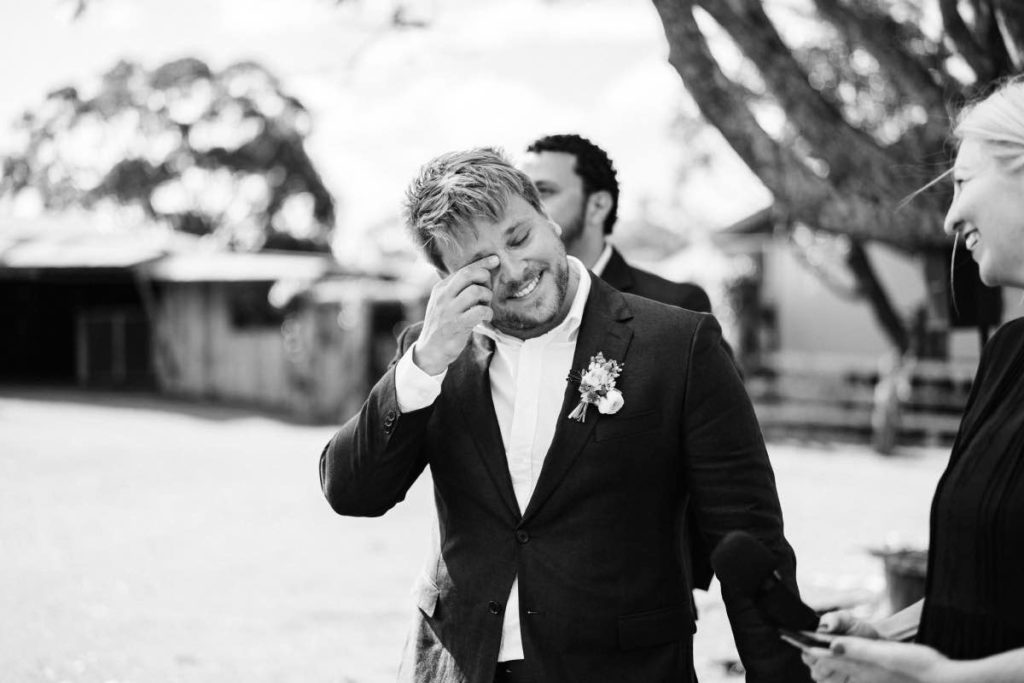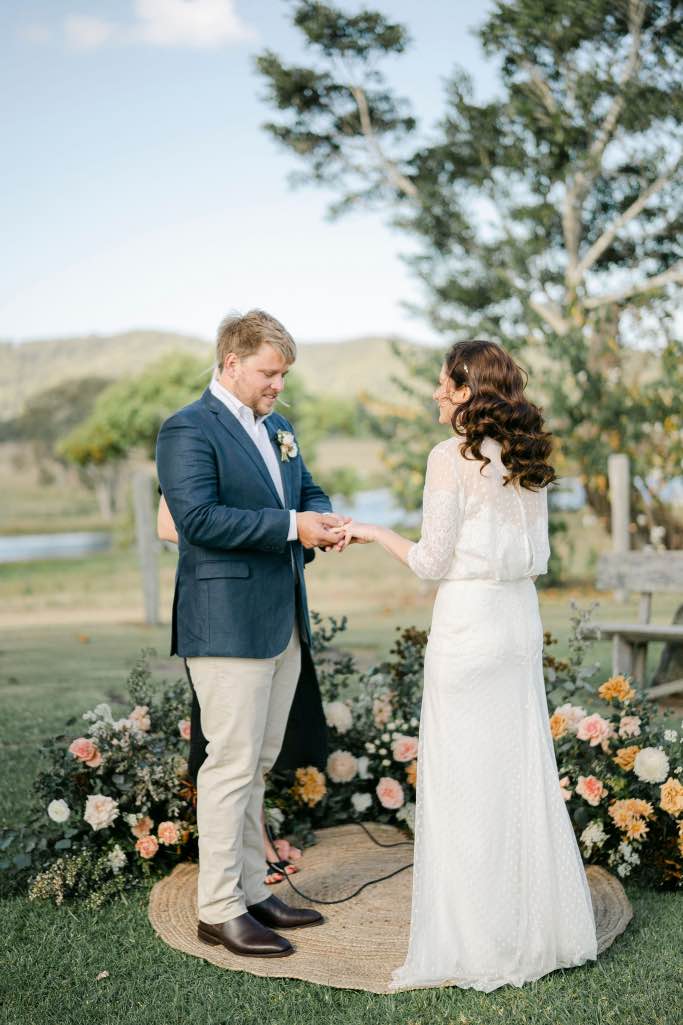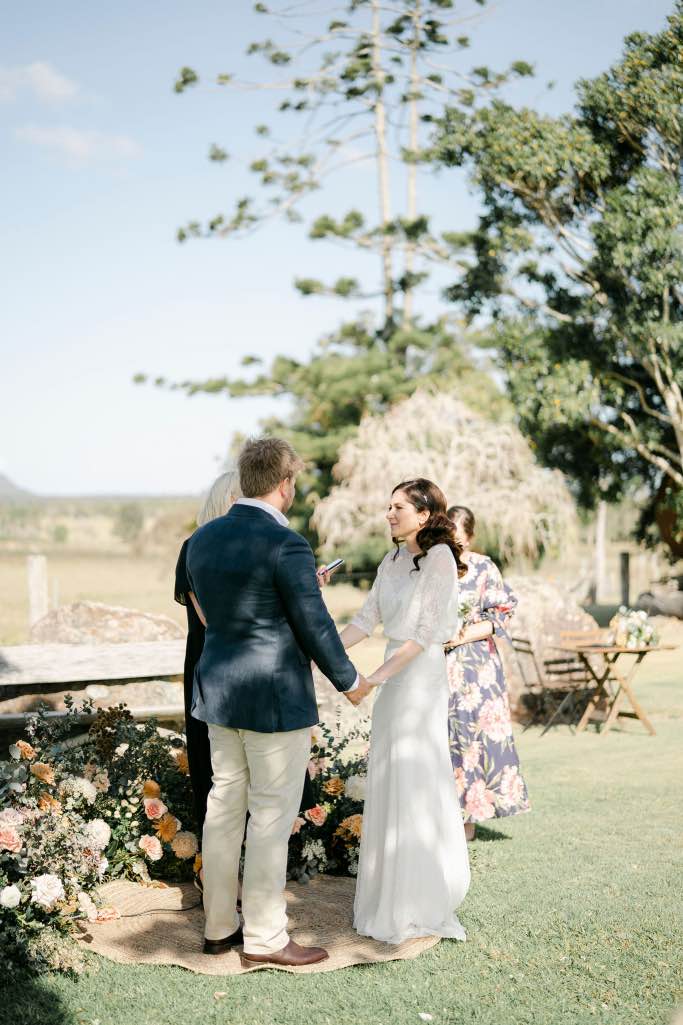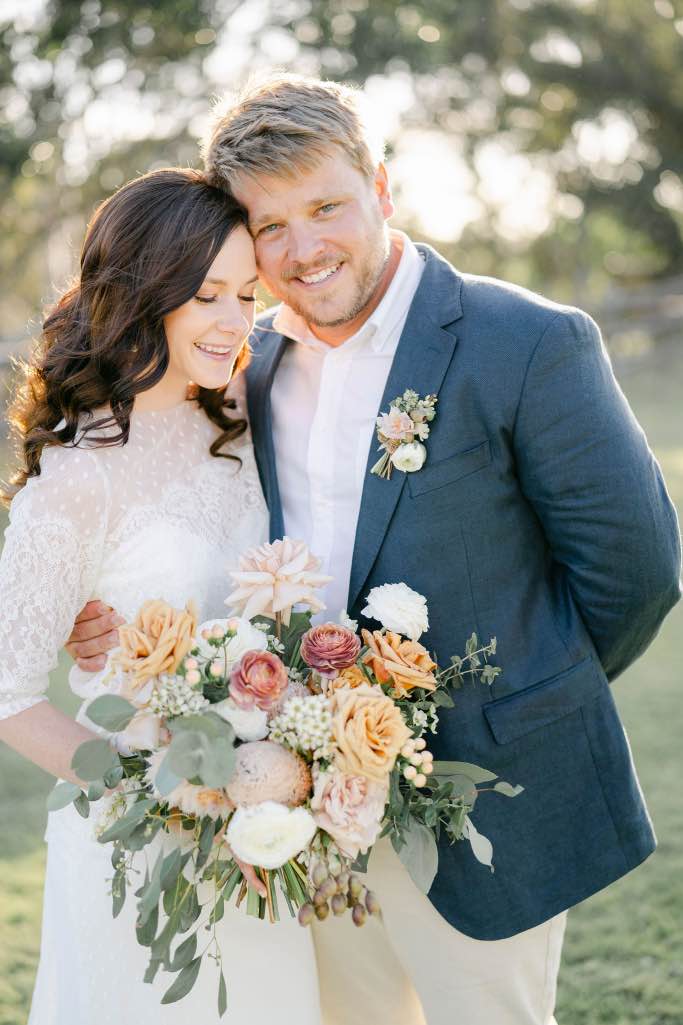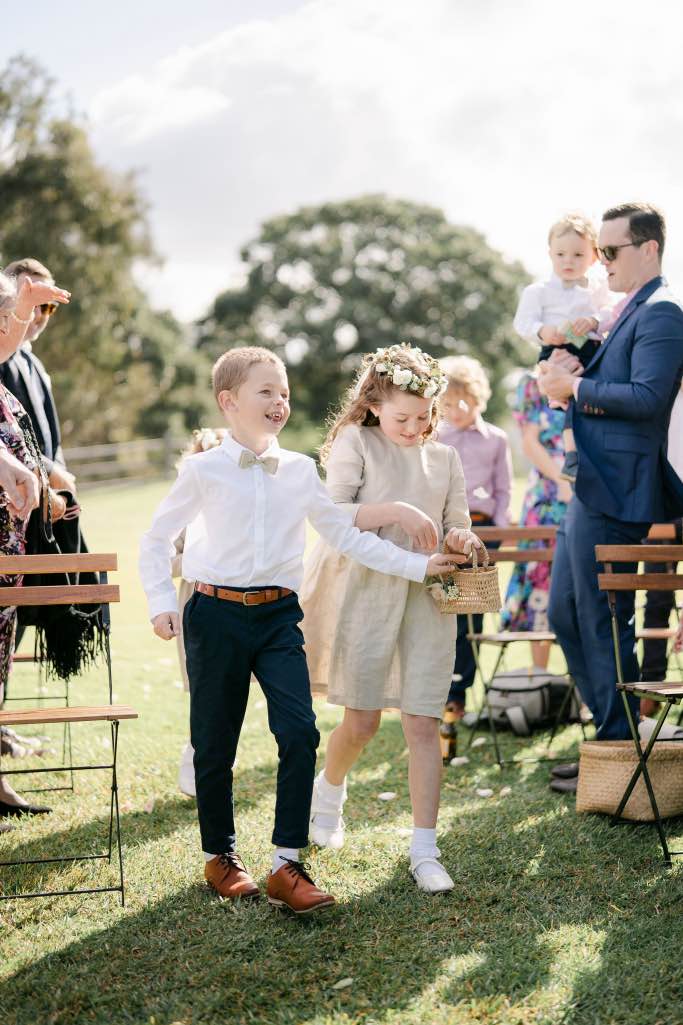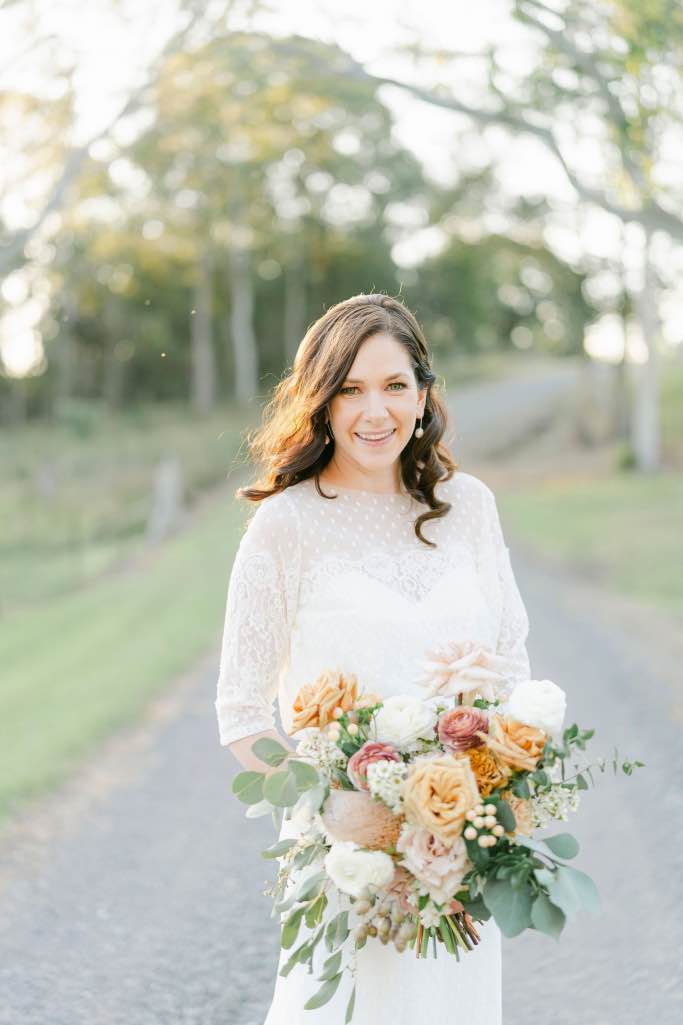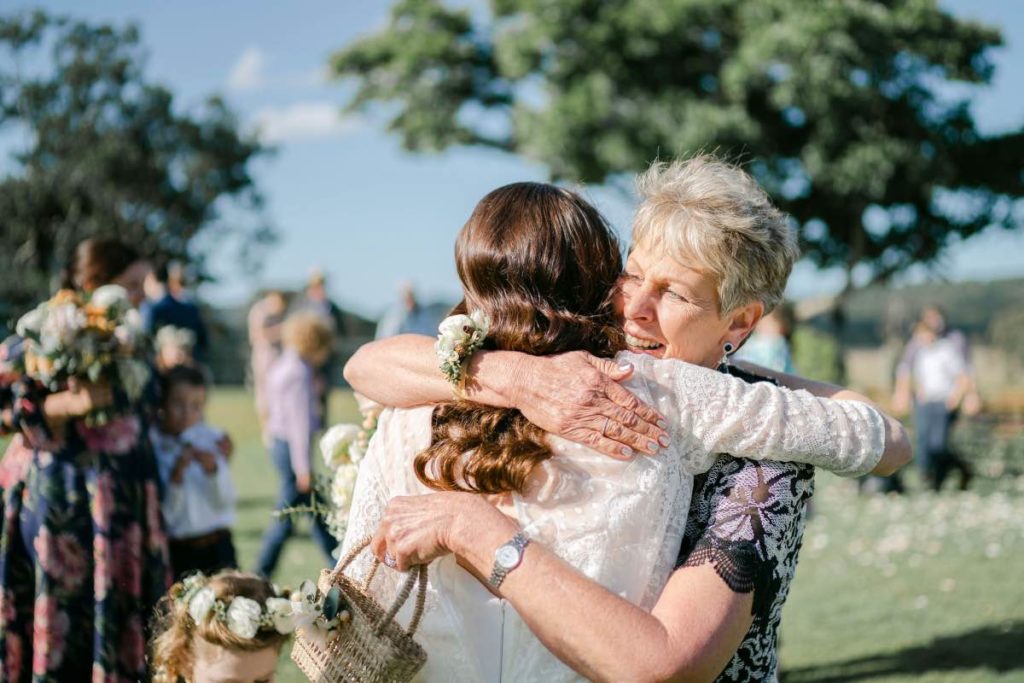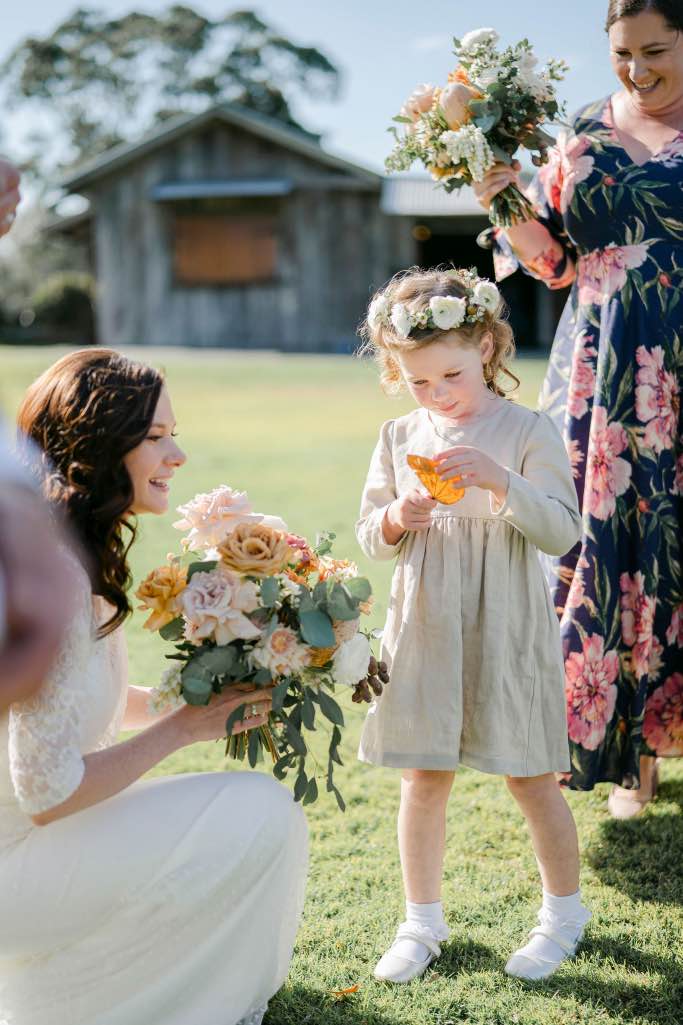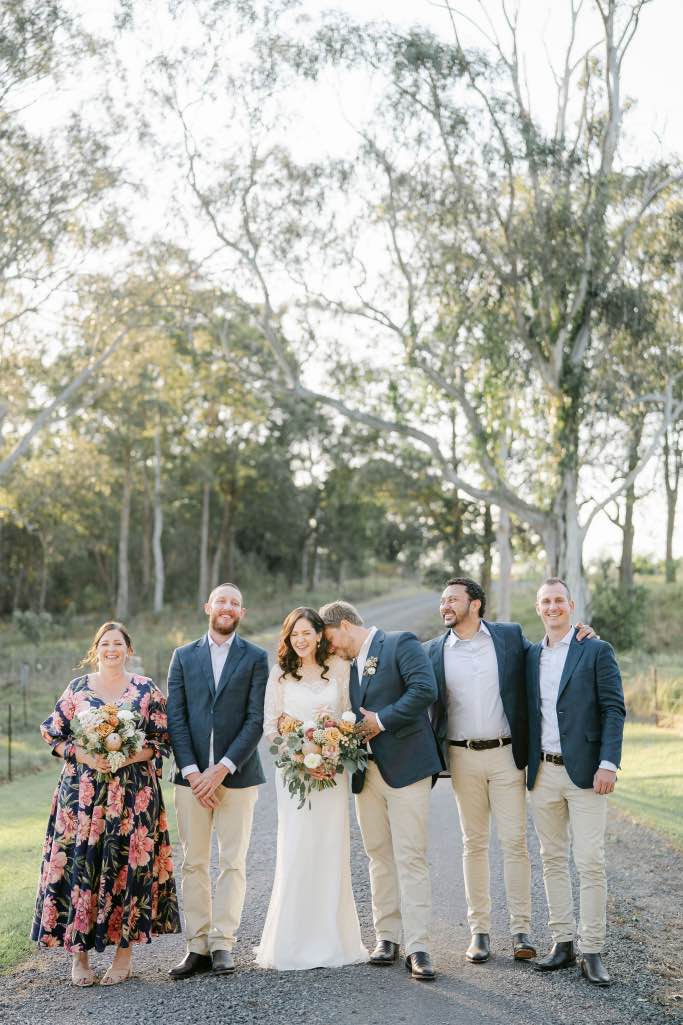 Check out the stunning video from their day; cue the tissues….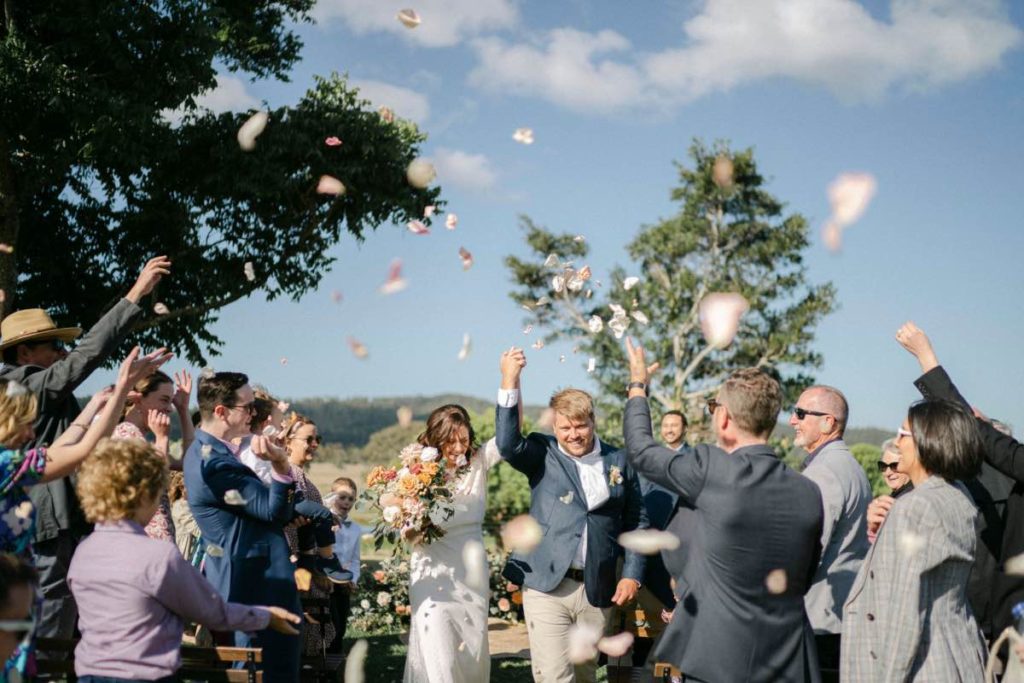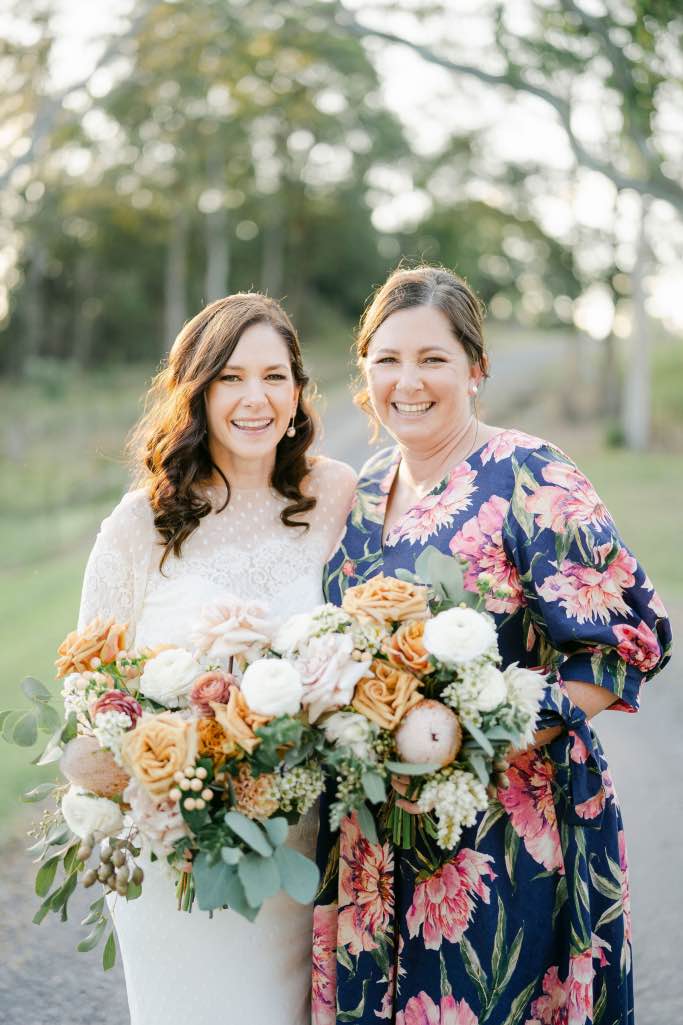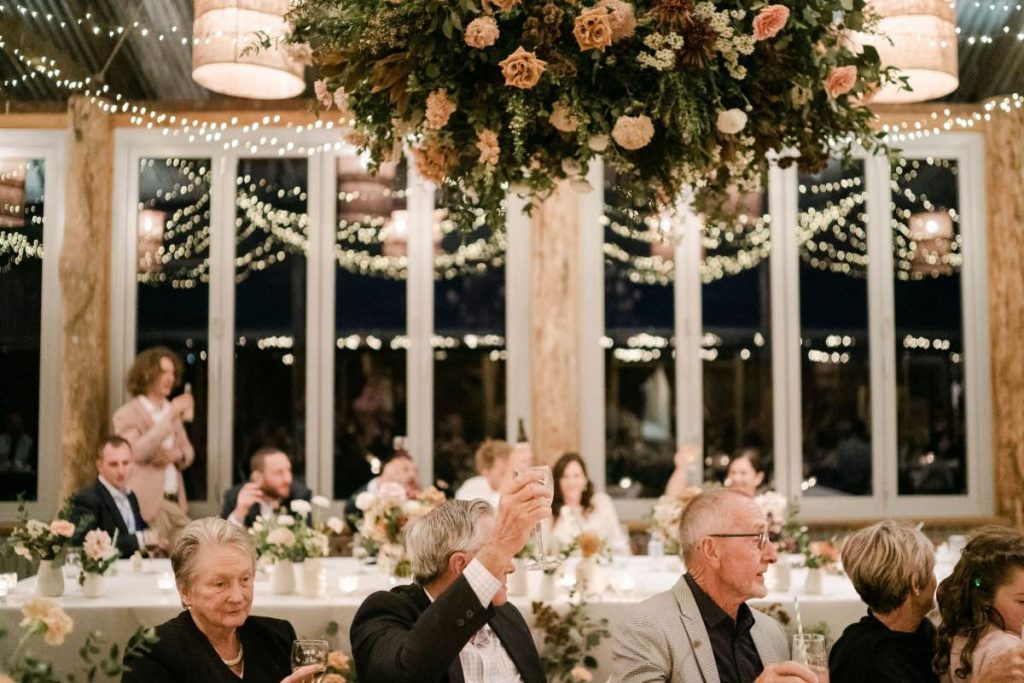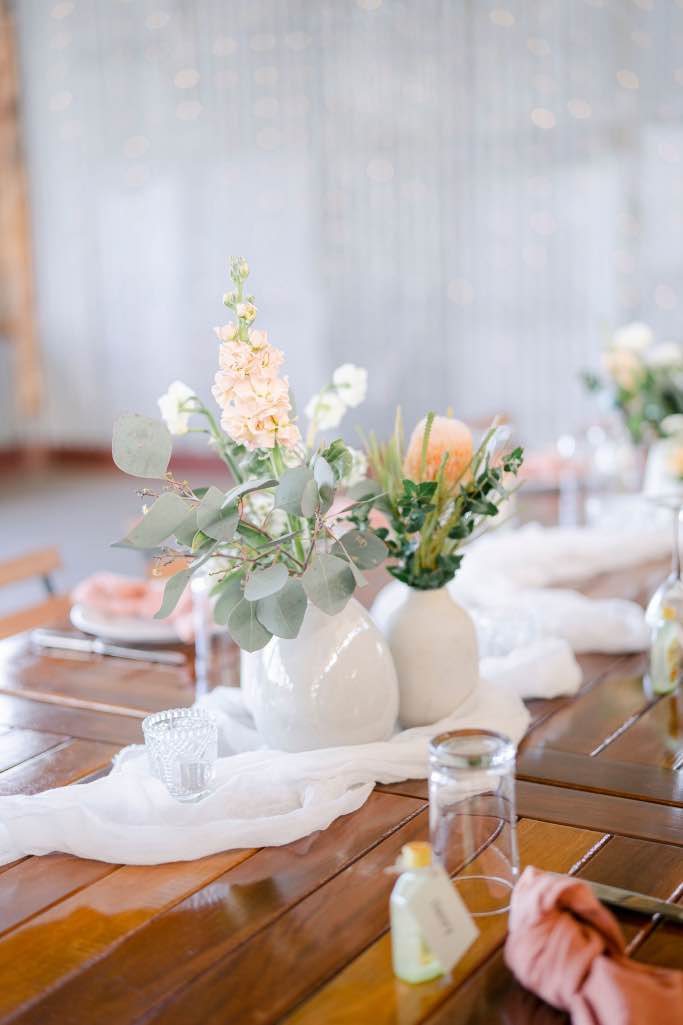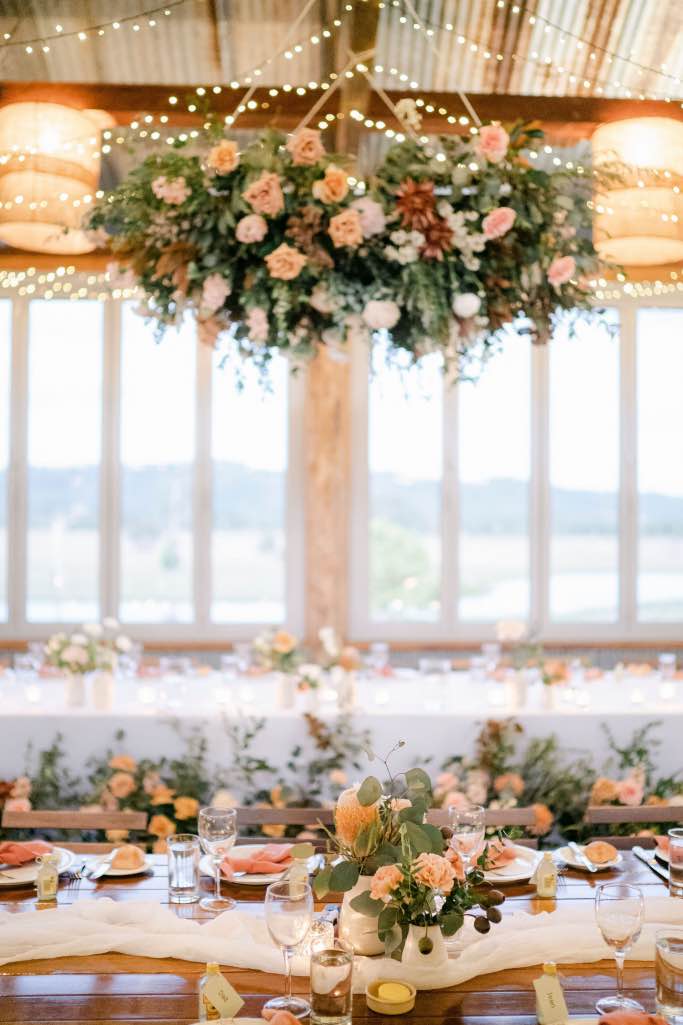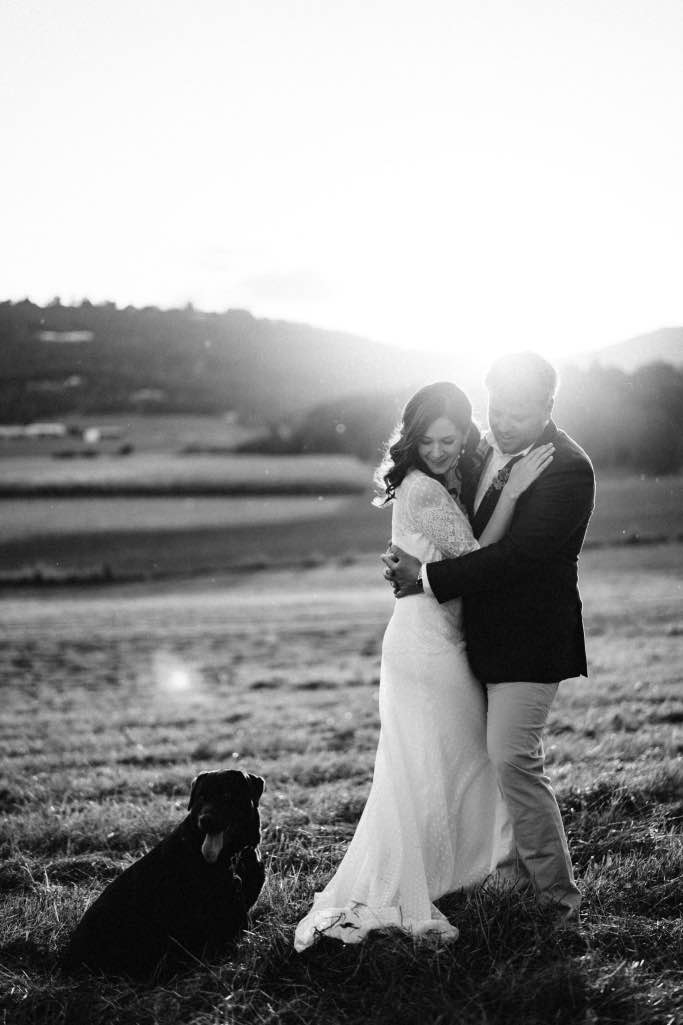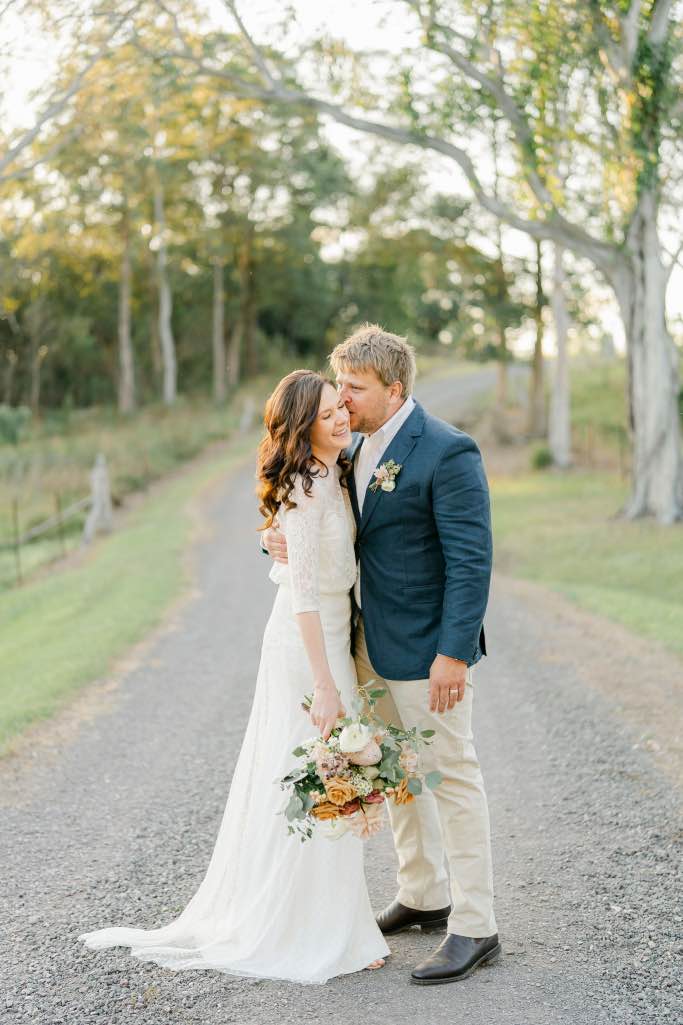 OMG that cake…with the little nibble out of the side…. LOVE!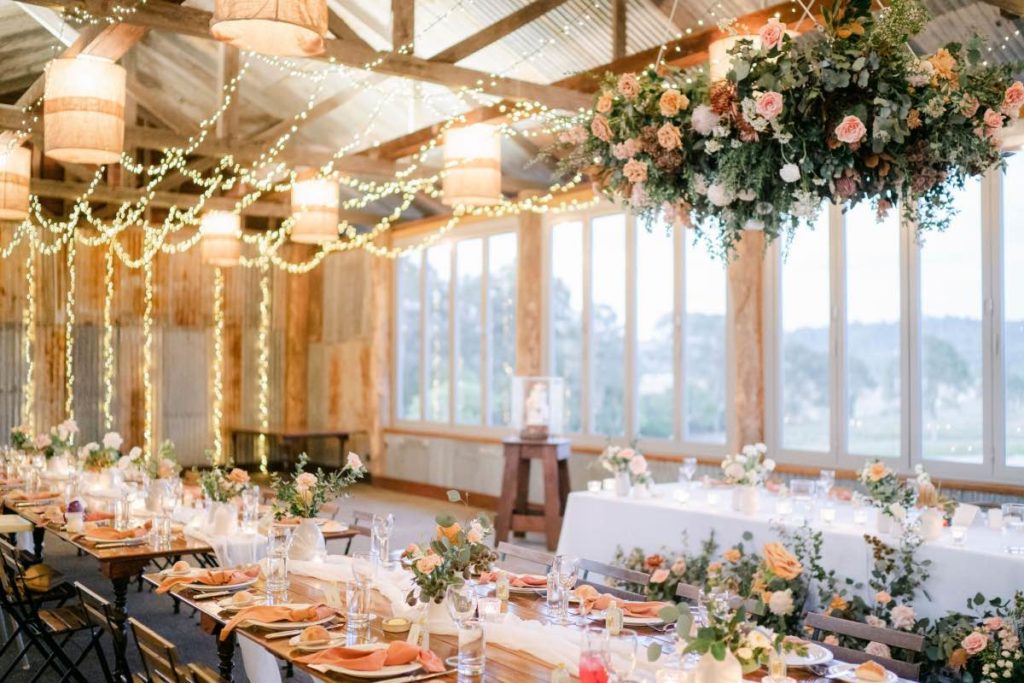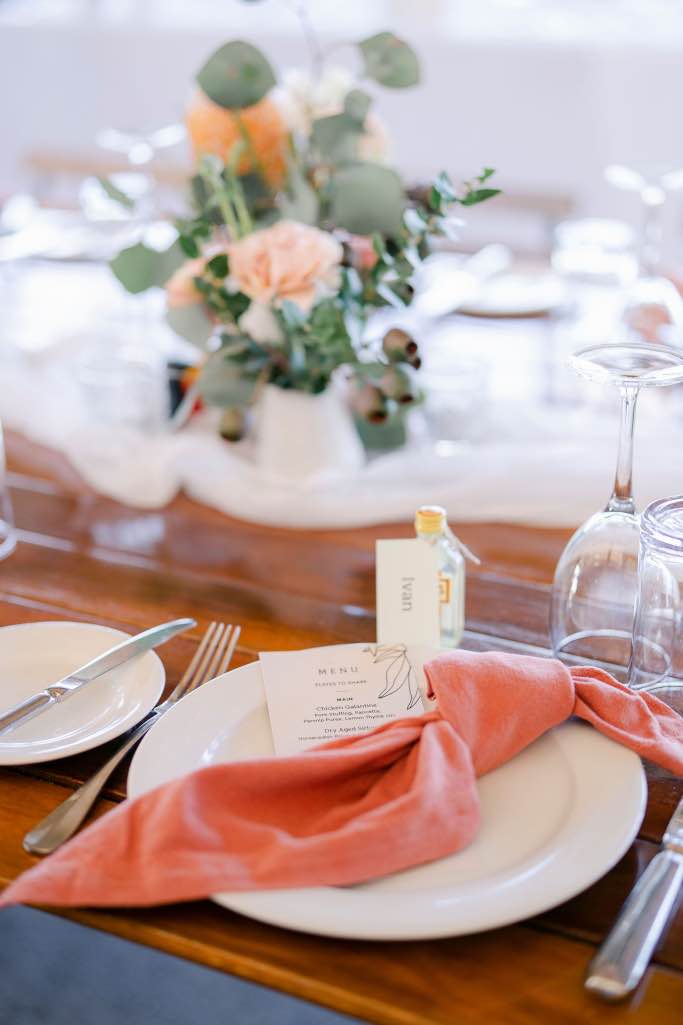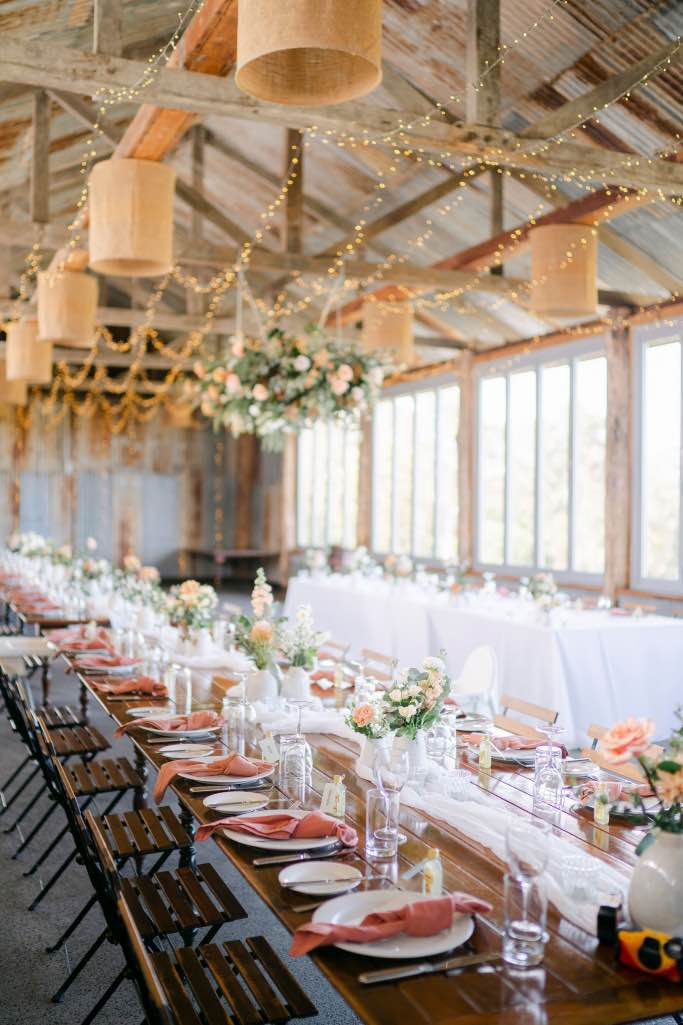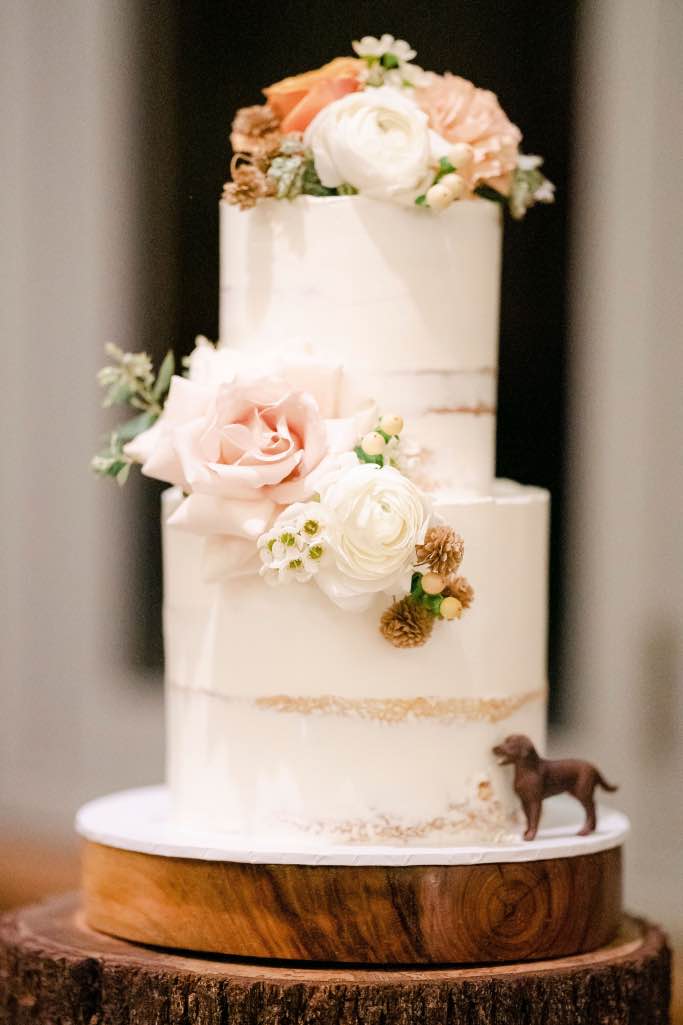 Date AUGUST 2021 | Photographer SOPHIE BAKER | Venue YANDINA STATION | Gown JENNIFER GIFFORD DESIGNS |