LIZ + CAL AT YANDINA STATION
Yandina Station
MAY 2017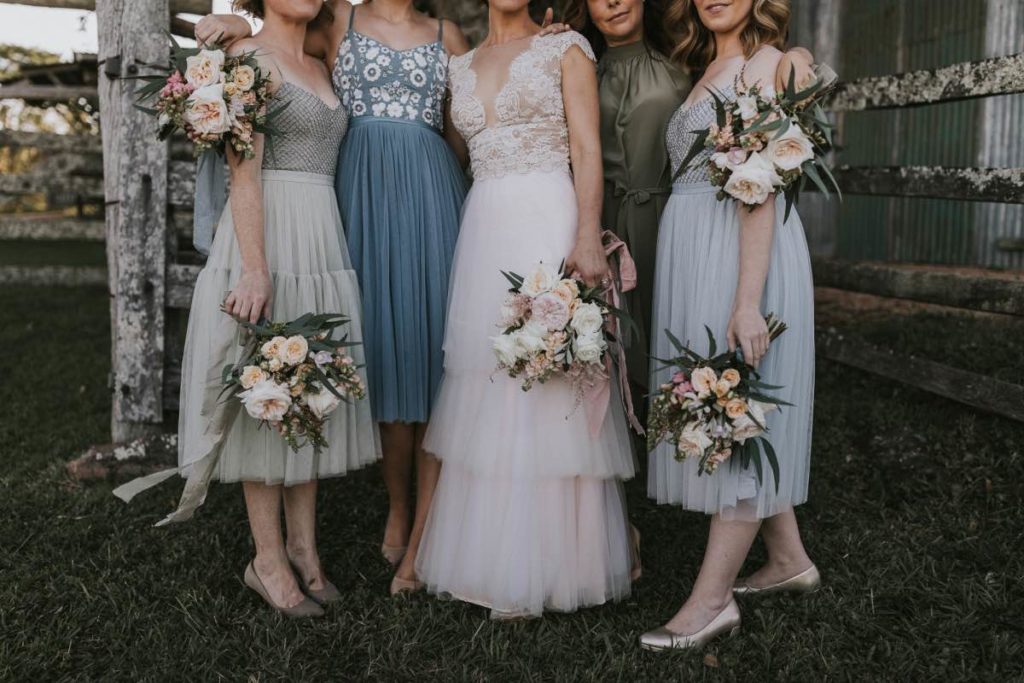 Captured by one of our favourites, Janneke Storm Photography, Liz and Cal's May wedding was so ethereal, graceful, and oh so beautiful. Every time we see the images from this wedding our hearts are aflutter as you can really feel the love in each photo. Set at the incredible Yandina Station, the couple chose to have a small and very intimate ceremony under the old fig tree with their closest friends and family with minimal floral styling. The reception, however, was a gorgeous affair with styling by CL Weddings and Events with a colour palette of blush, ivory, gold, apricot and honey.
Liz's bouquet was created with the most fragrant locally grown cottage garden roses, stock, astilbe, Icebreaker roses, O'Hara roses with a touch of rustic foliage. Finishing off this bouquet trailing silk ribbons added to the dreamy feel of this design. Liz's outfit by designers Divine Atelier and Venta Drennen was so light and her delicate floral hairpiece looked so graceful with her veil in her perfectly styled hair by Evalyn Parsons. We attached stock florets and rosebuds onto the veil for the airiest and feminine look. Please, brides, we would love to do this again!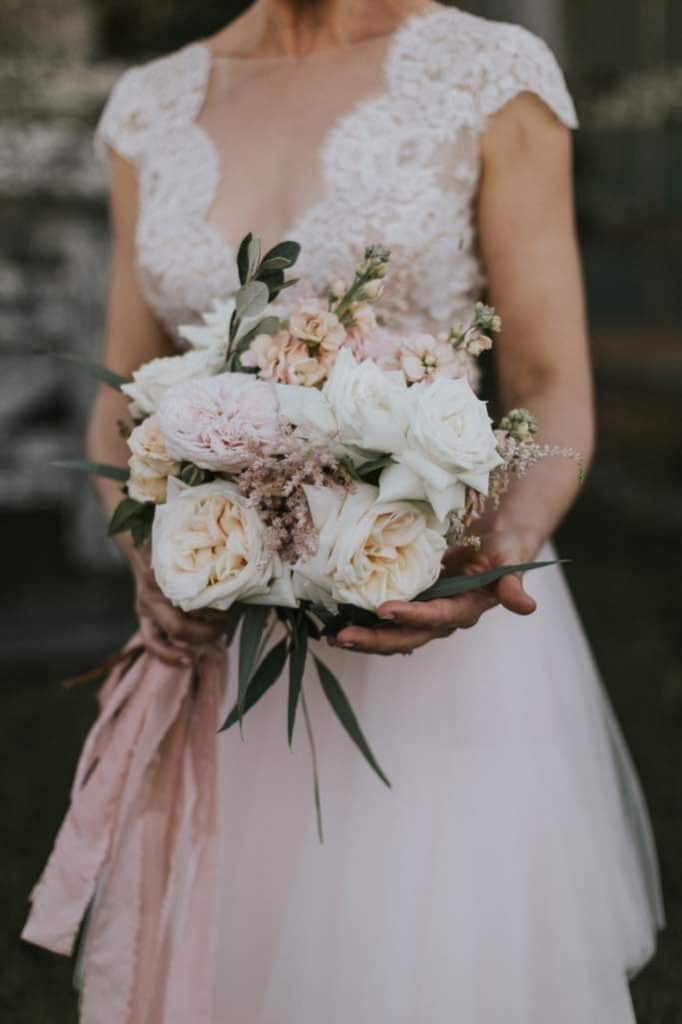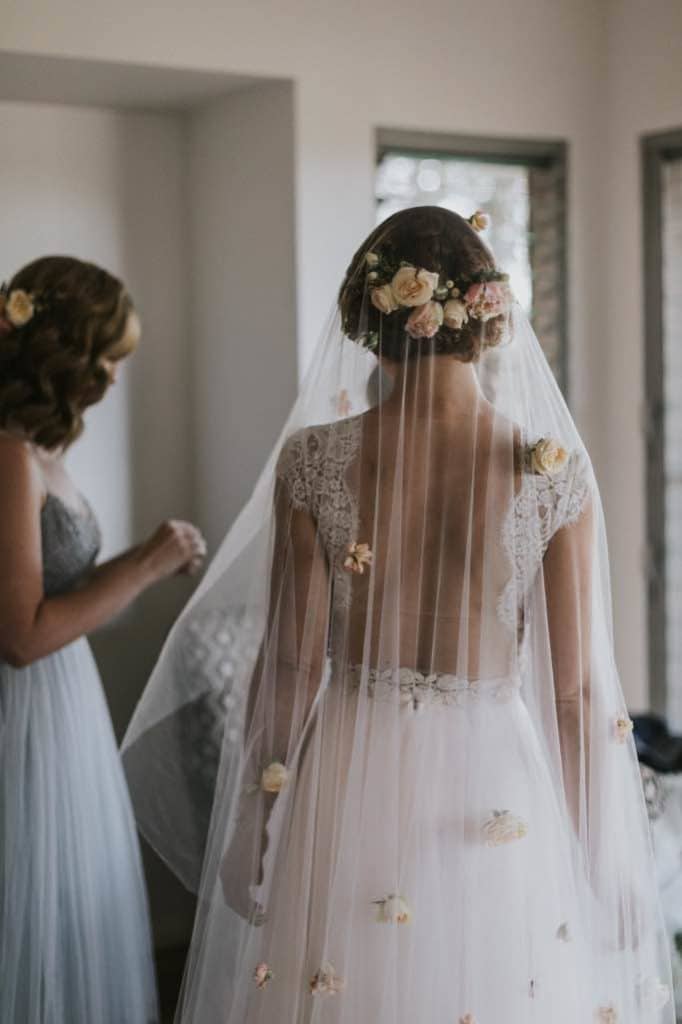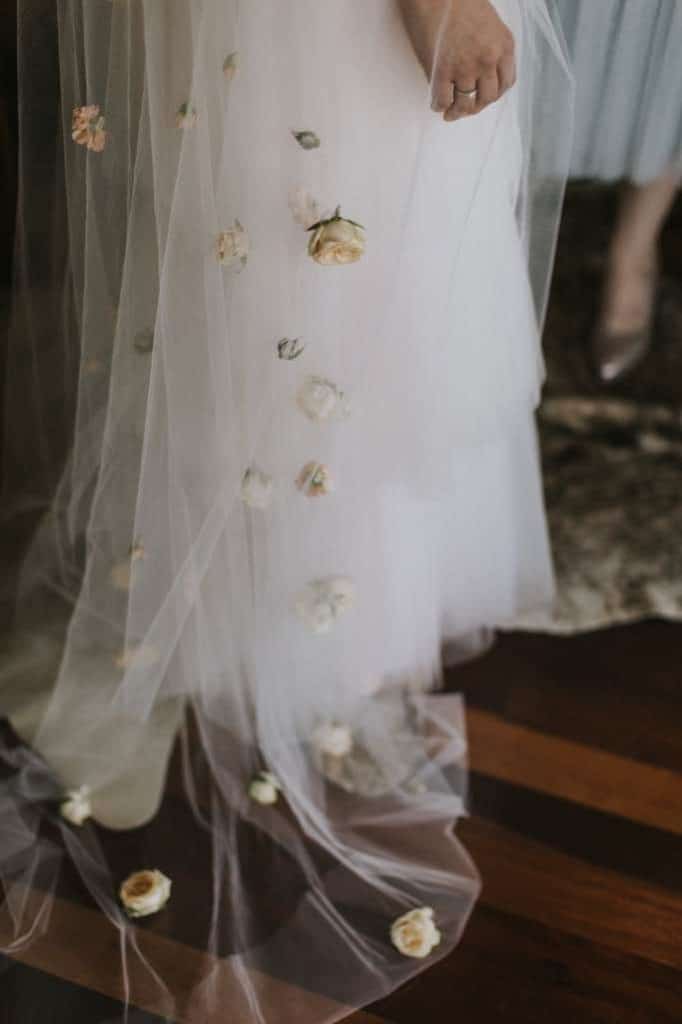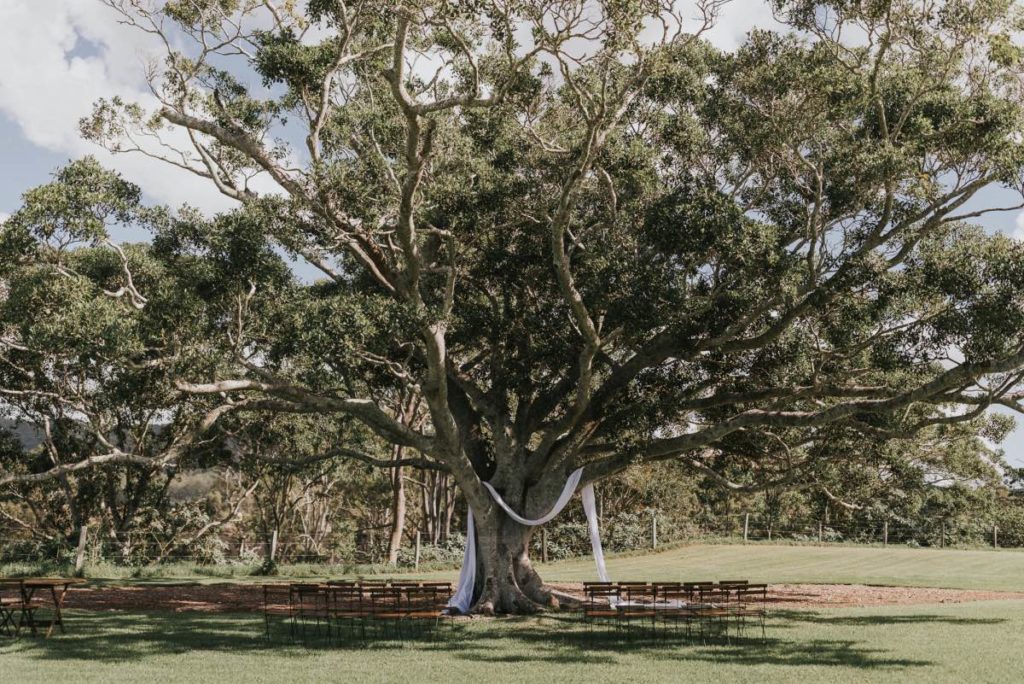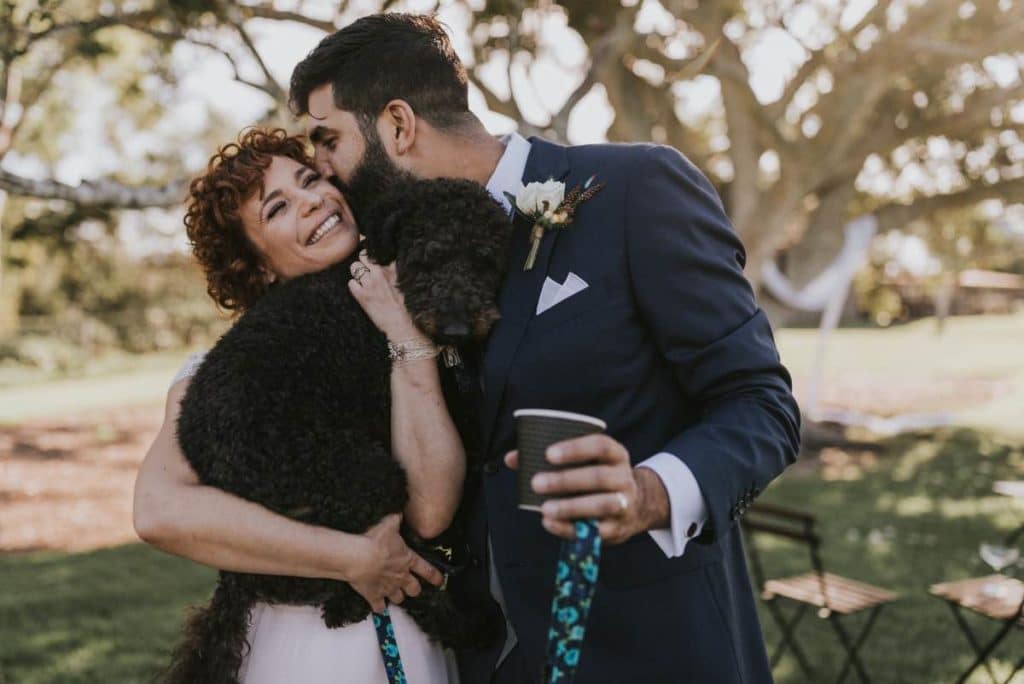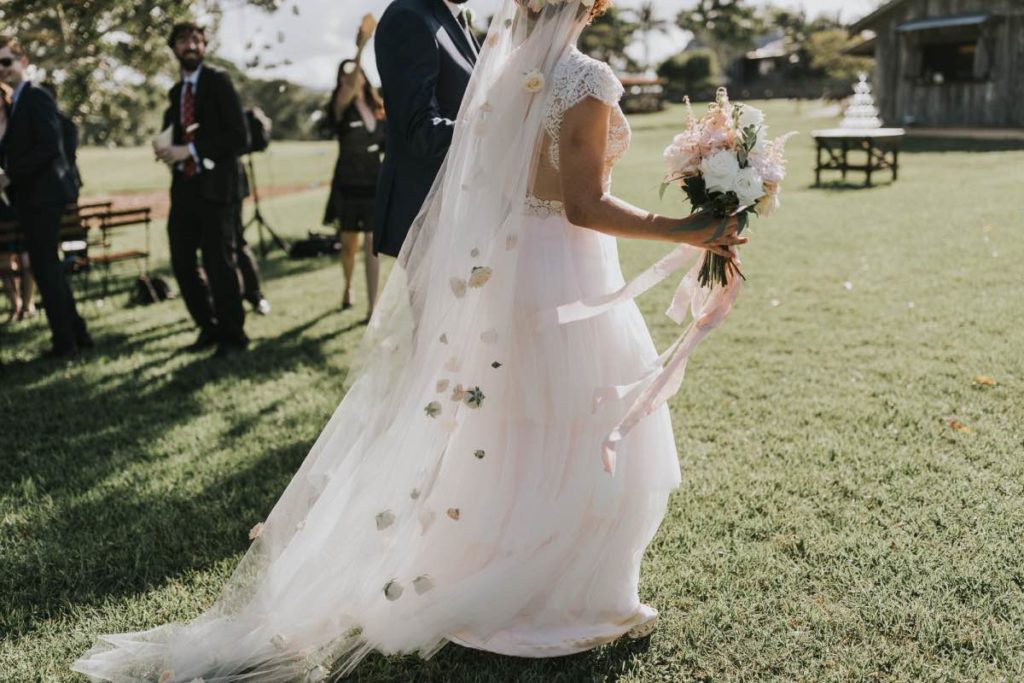 'We think you did an outstanding job.'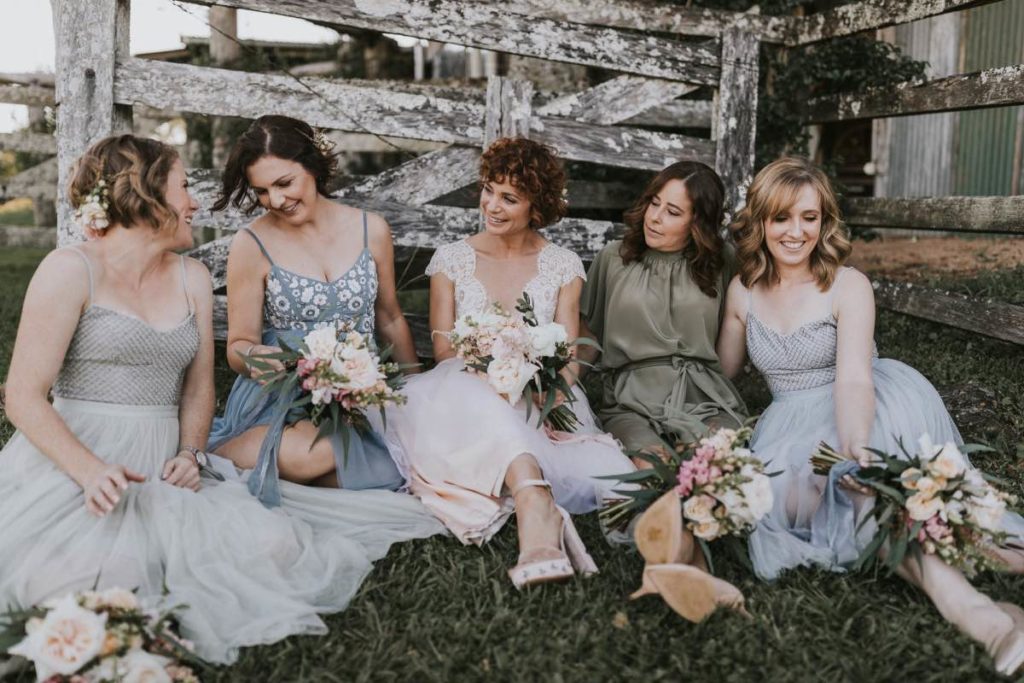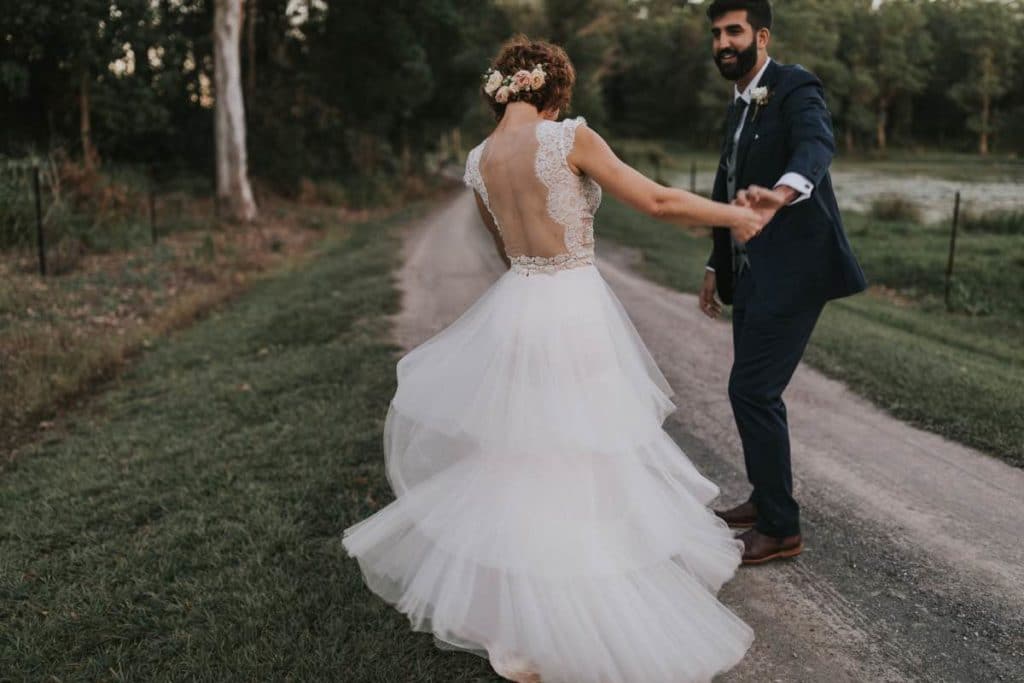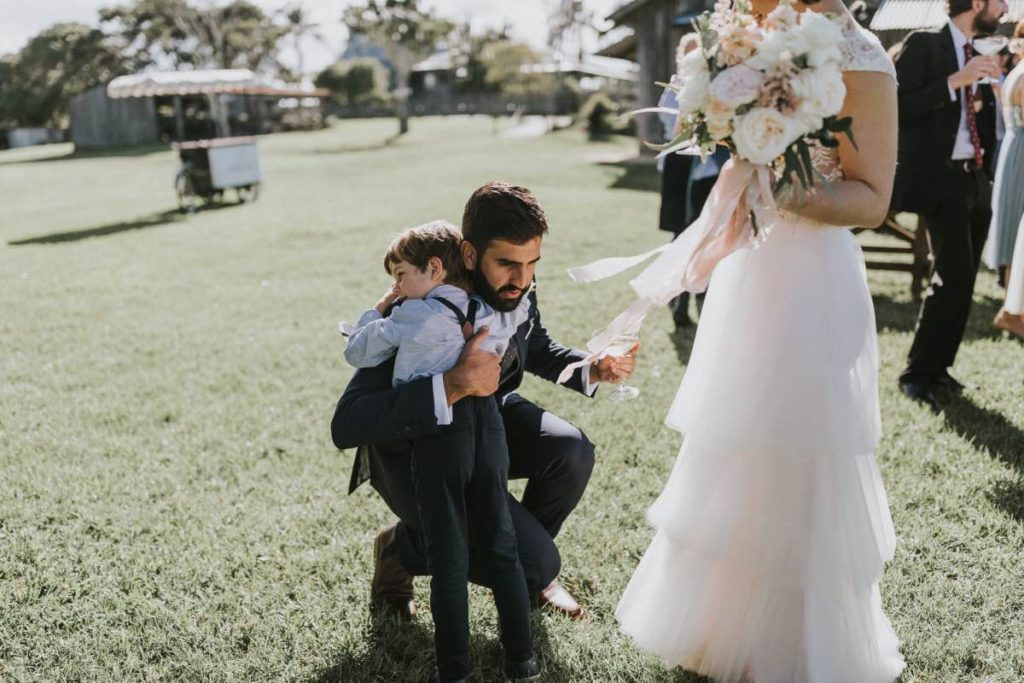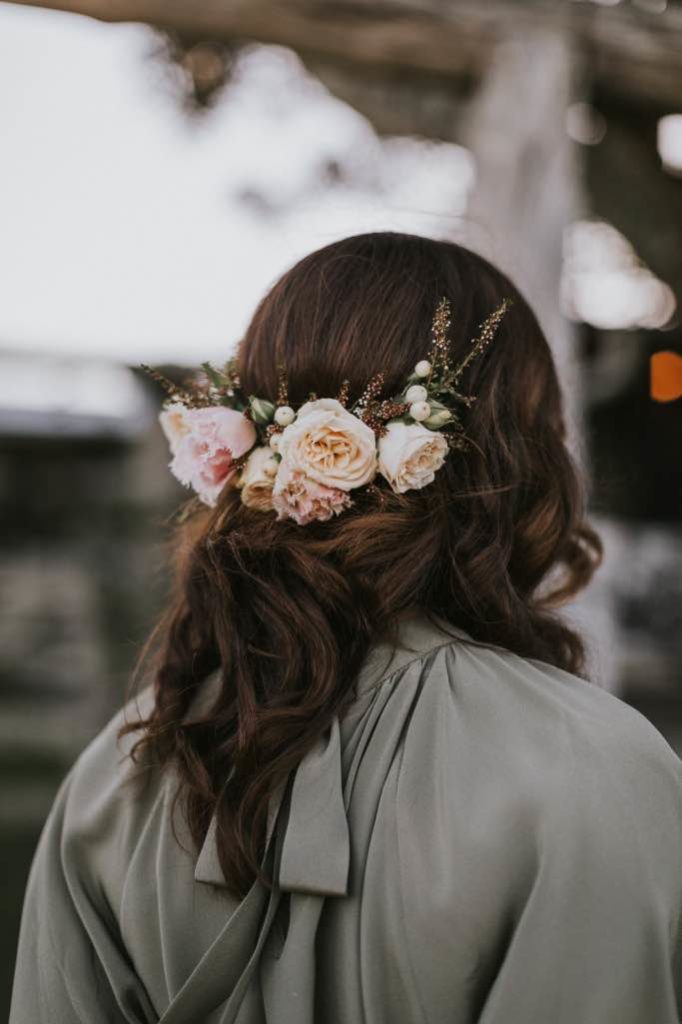 Foliage and floral stenciling framed the stunning love seat bridal table creating the focal point of the room. This whimsical design added to the romance of the evening and brought a sense of softness to the subtle styling. Moroccan pendant lights let off the prettiest reflections in the room for added ambiance.
Liz and Cal's wedding was featured in White Magazine, not only on their blog but on the cover of the magazine! We were so thrilled with this as it was a goal of mine for so long to 'make a cover' with a real wedding. We loved being a part of this wedding so much and wish we could do it all over again!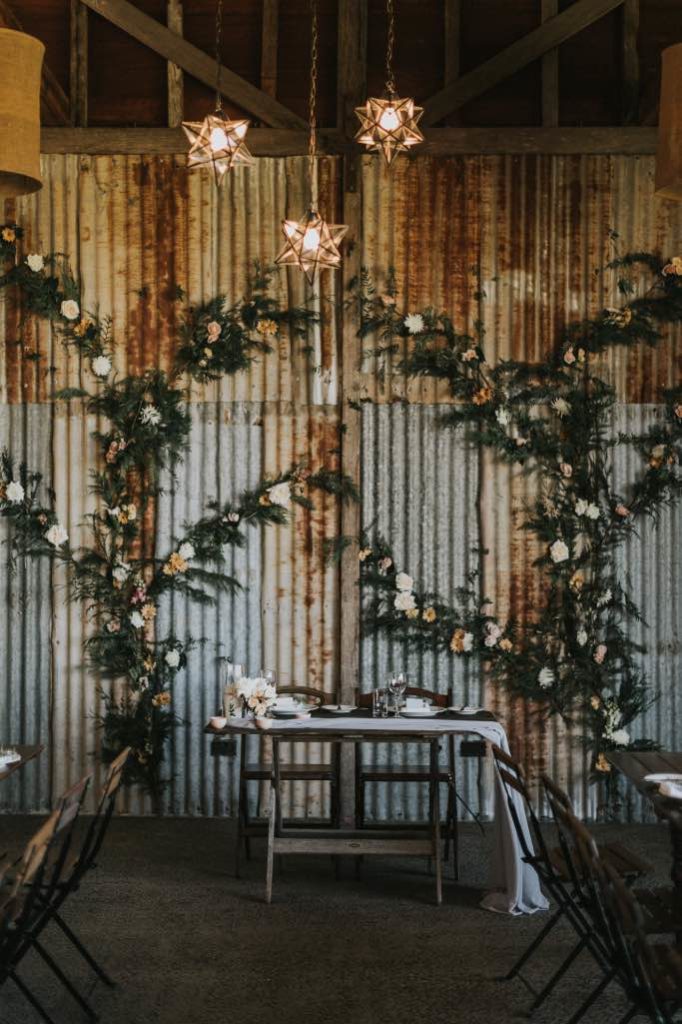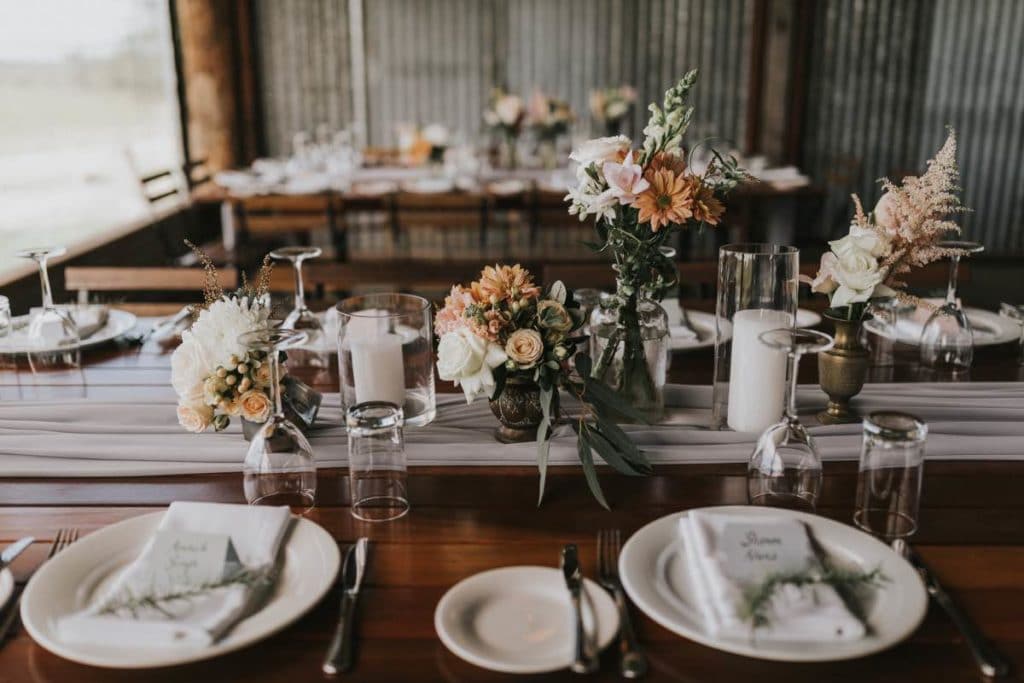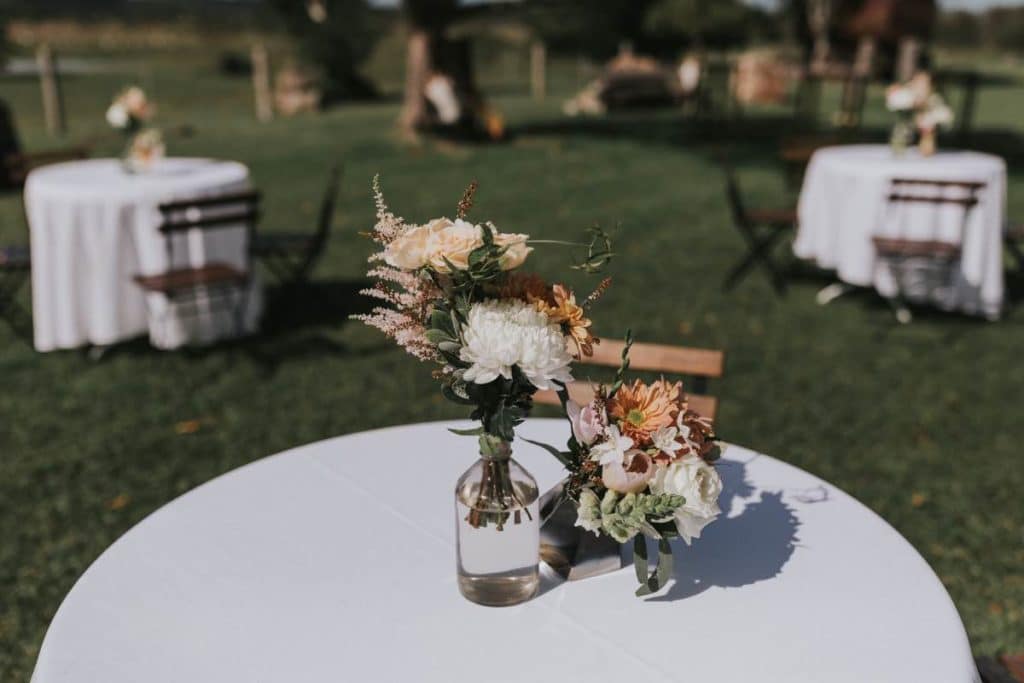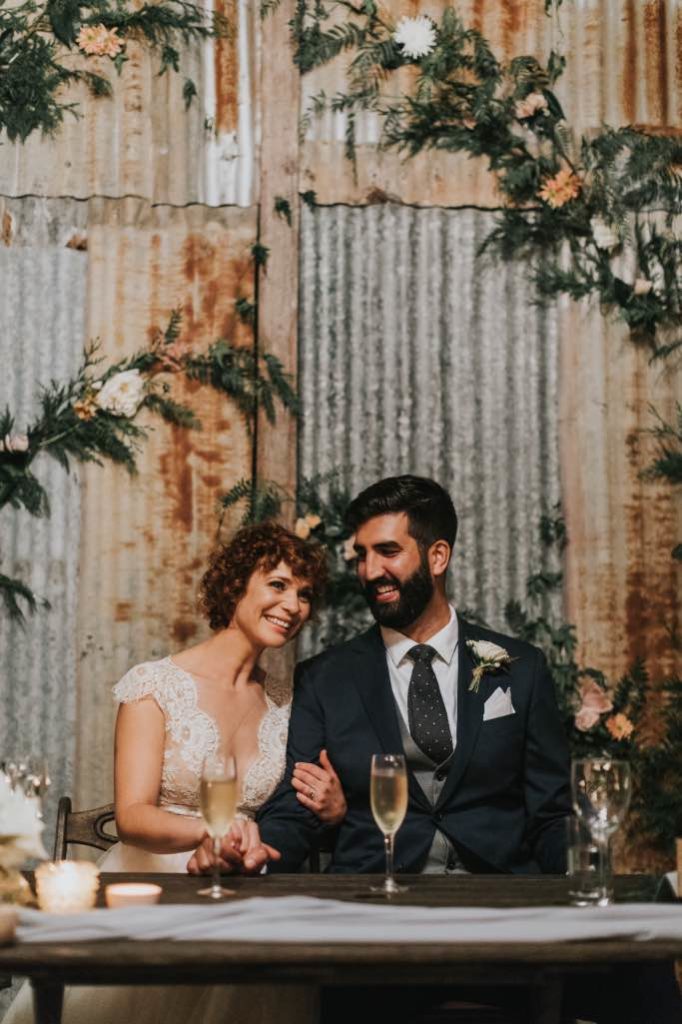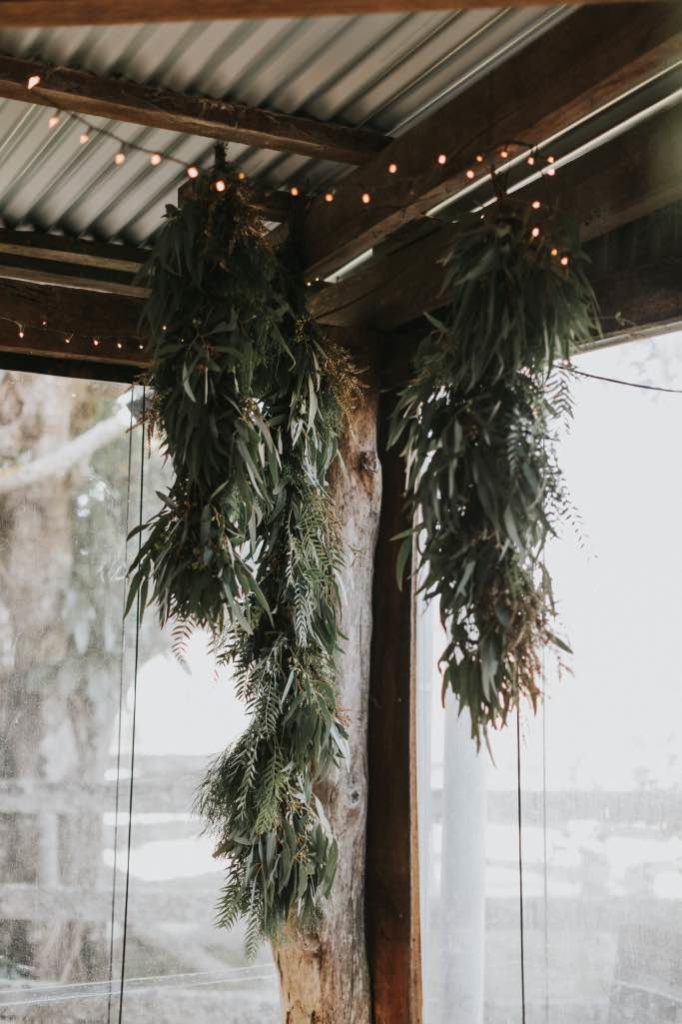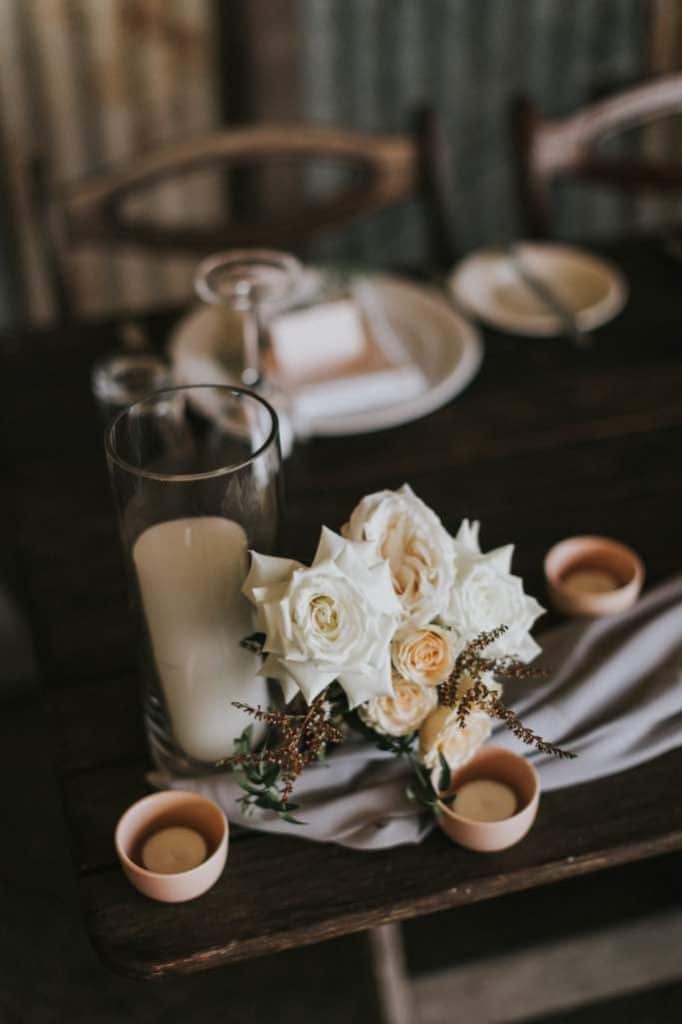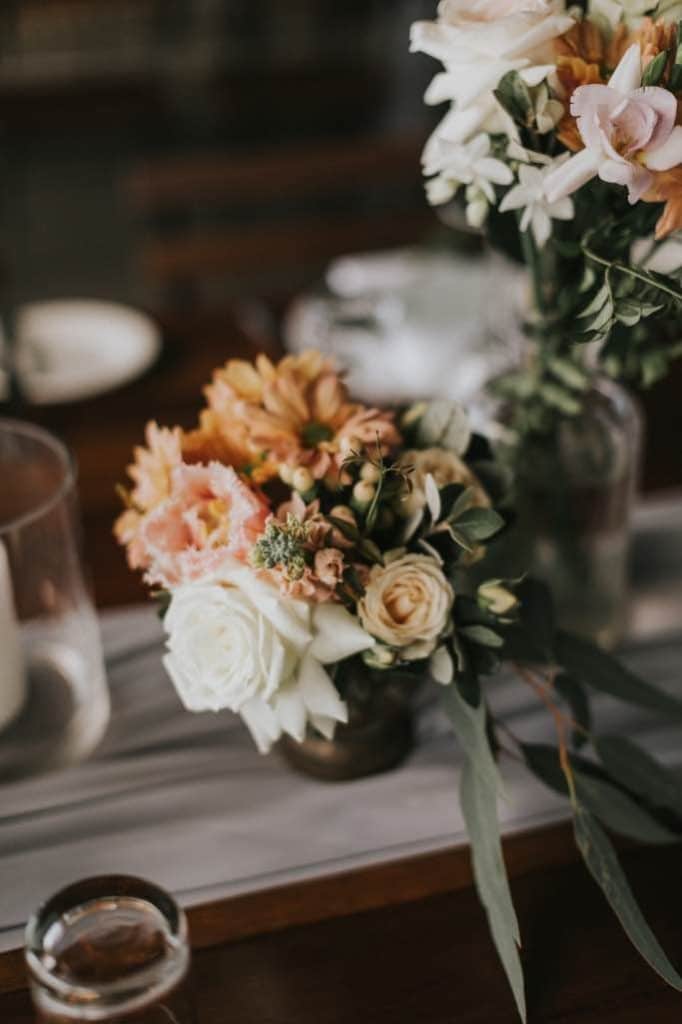 Photography JANNEKE STORM | Venue YANDINA STATION
Willow Bud Wedding Florist created these wedding flowers and bridal bouquets. The wedding ceremony and reception designs were created specifically for this bride at this Sunshine Coast wedding venue, but this style could be created at many of our beautiful Sunshine Coast hinterland wedding venues in Maleny, Montville, Mapleton, Obi Obi, and Flaxton. This wedding styling and wedding florals would also match perfectly with venues and beaches in Noosa, Mooloolaba, Caloundra and private properties across the Sunshine Coast.