GRACE + ALEX AT GABBINBAR HOMESTEAD
GABBINBAR HOMESTEAD
APRIL 2023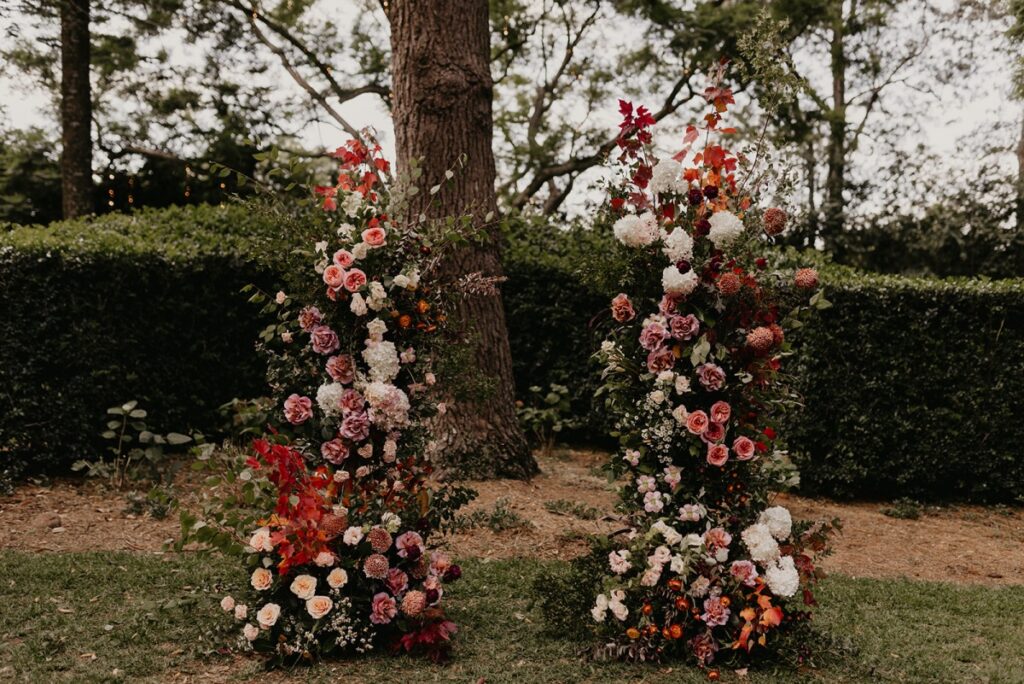 ELEGANT – WHIMSICAL – AUTUMNAL – ROMANTIC
Grace and Alex were a dream to work with. Their Gabbinbar Homestead wedding was full of abundant foliages, textures and Autumn tones; freestanding florals and reception post features being standout.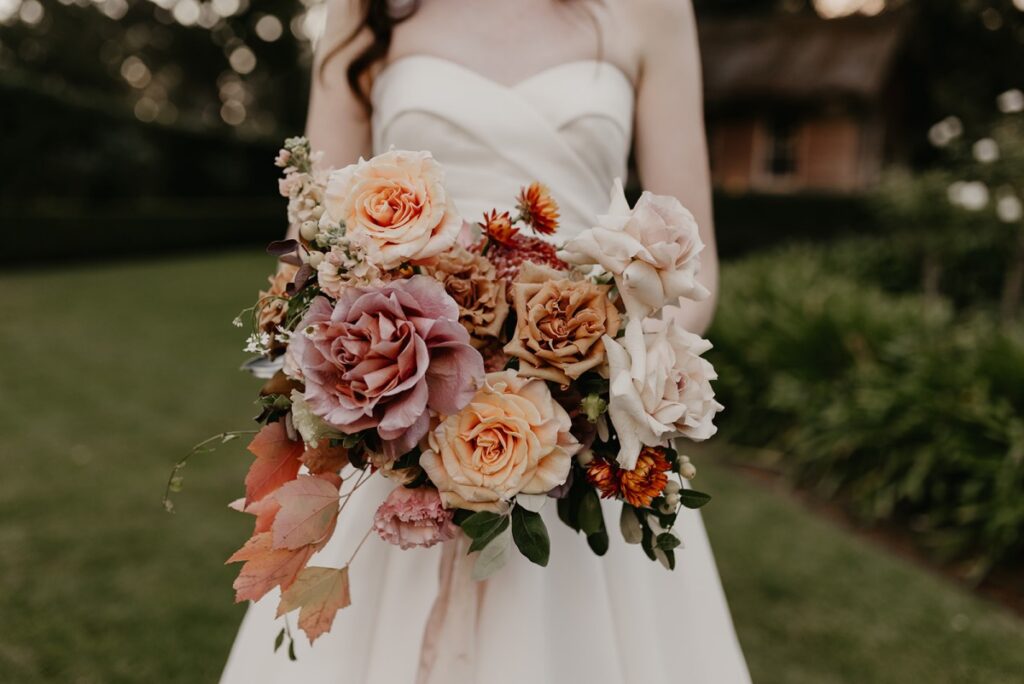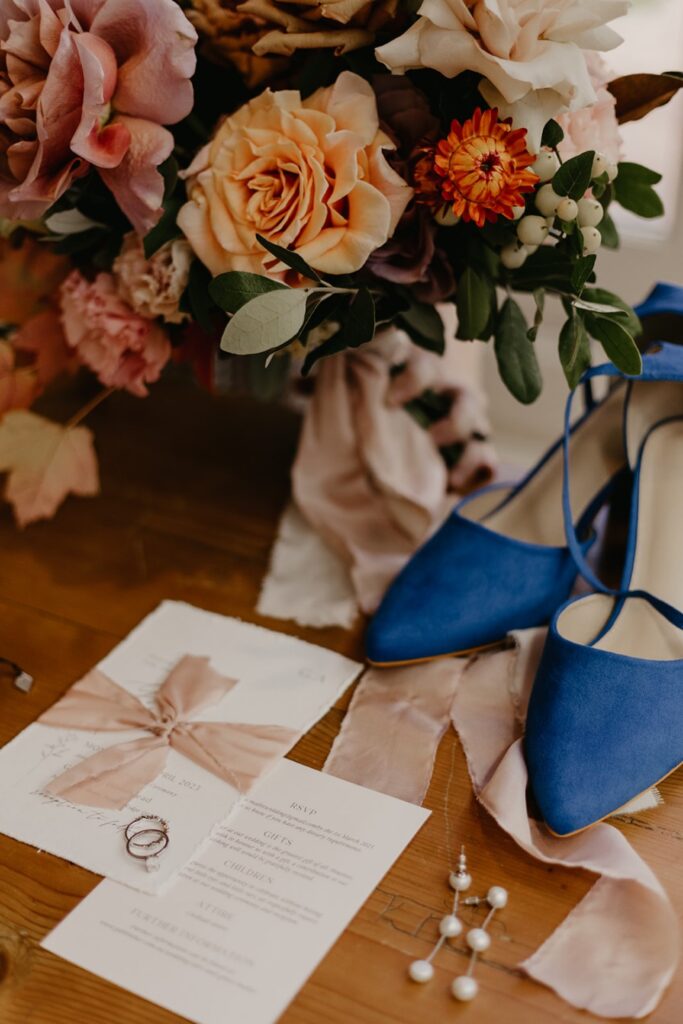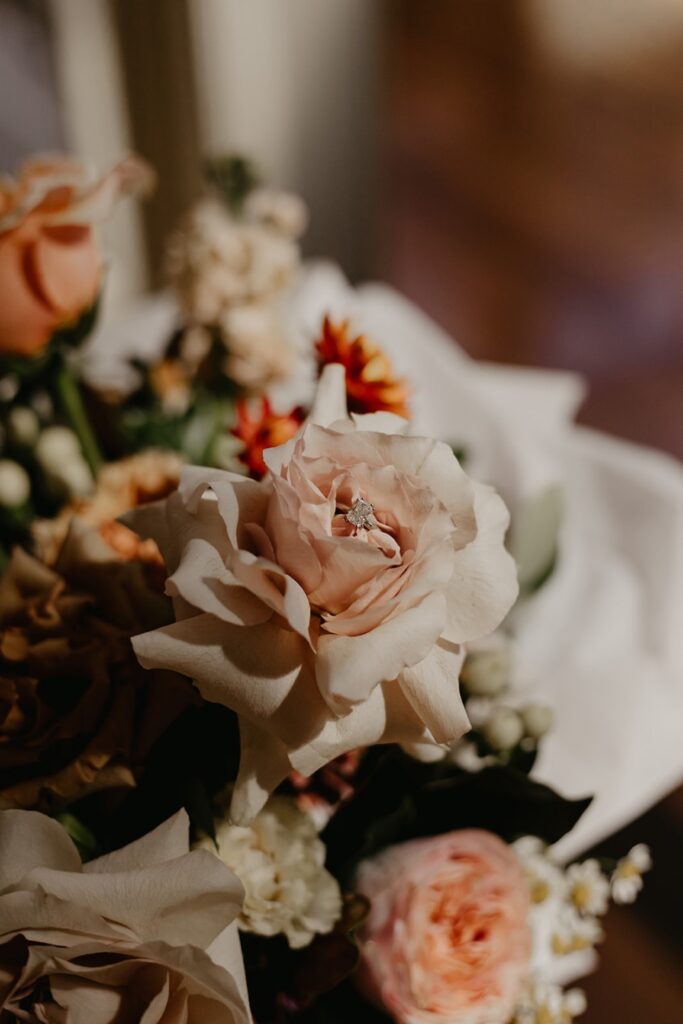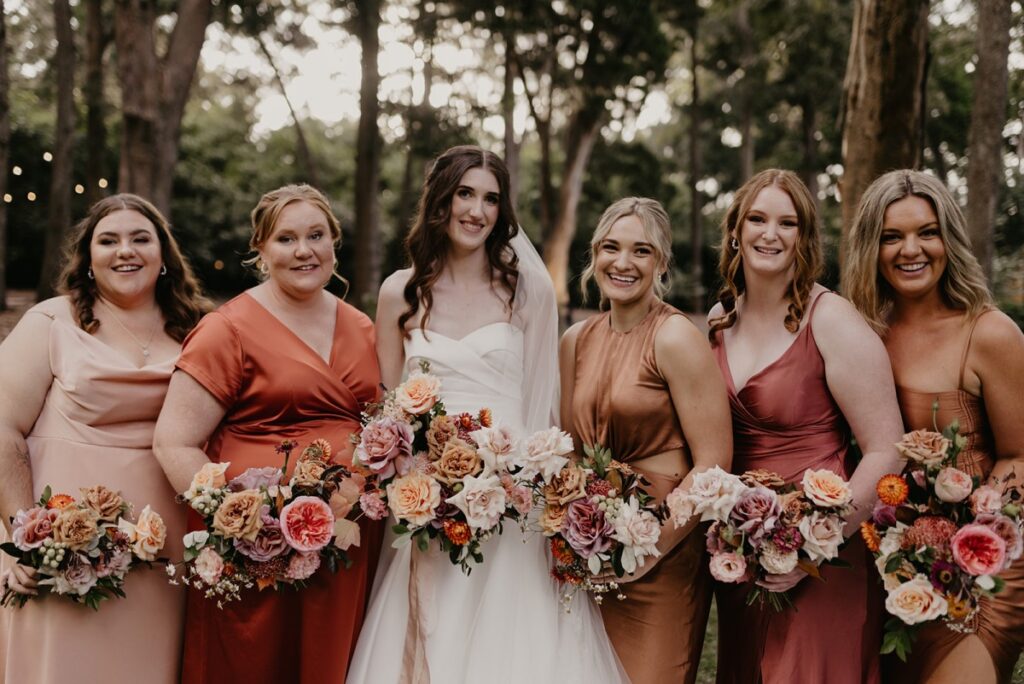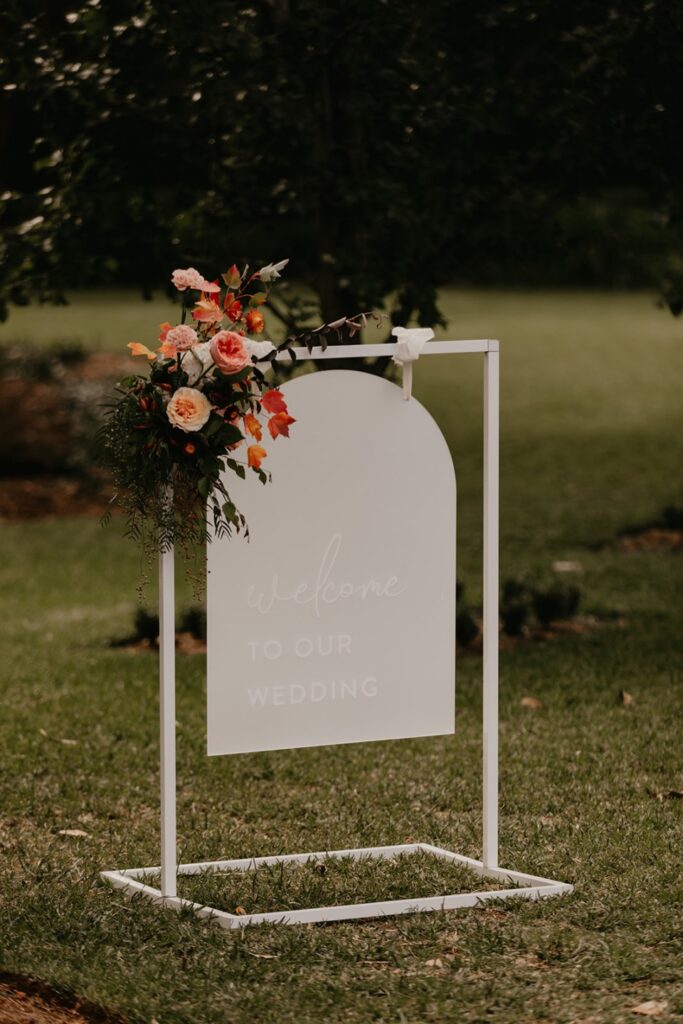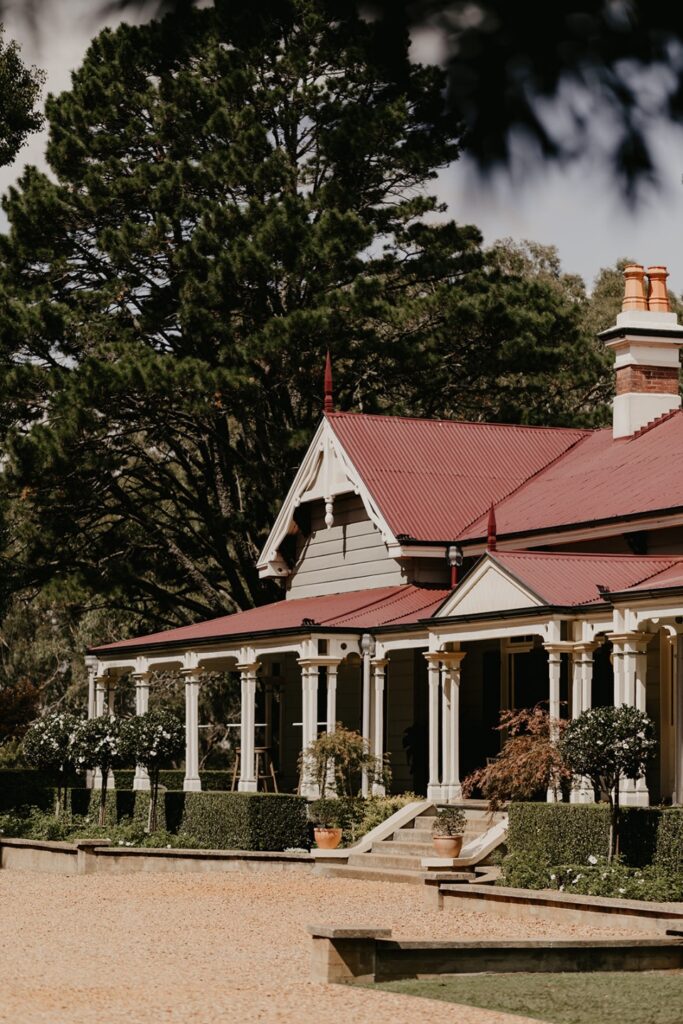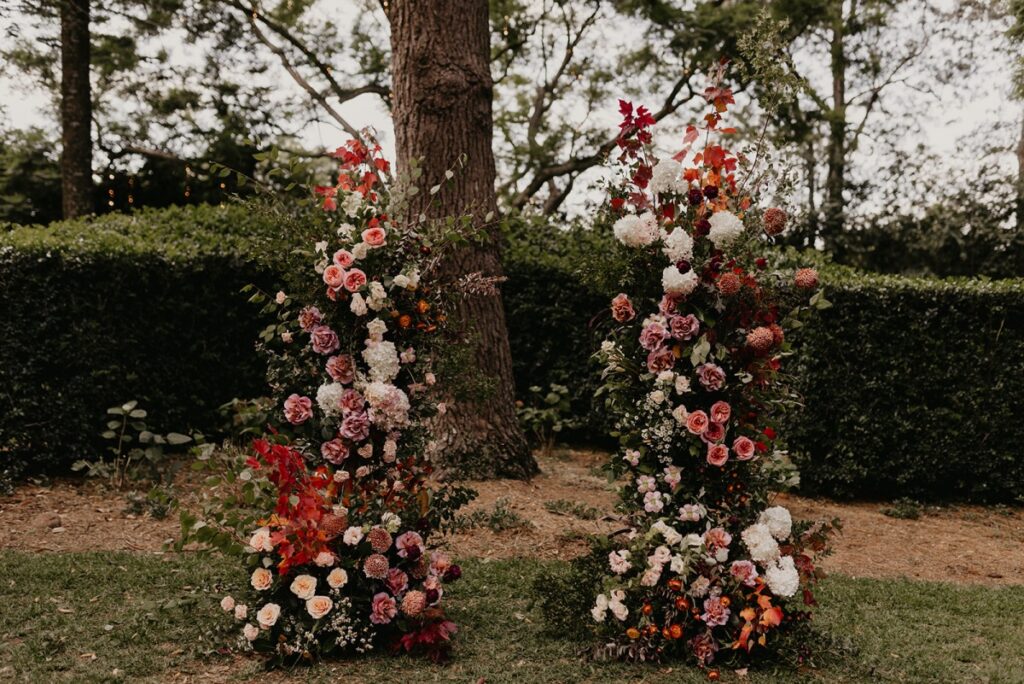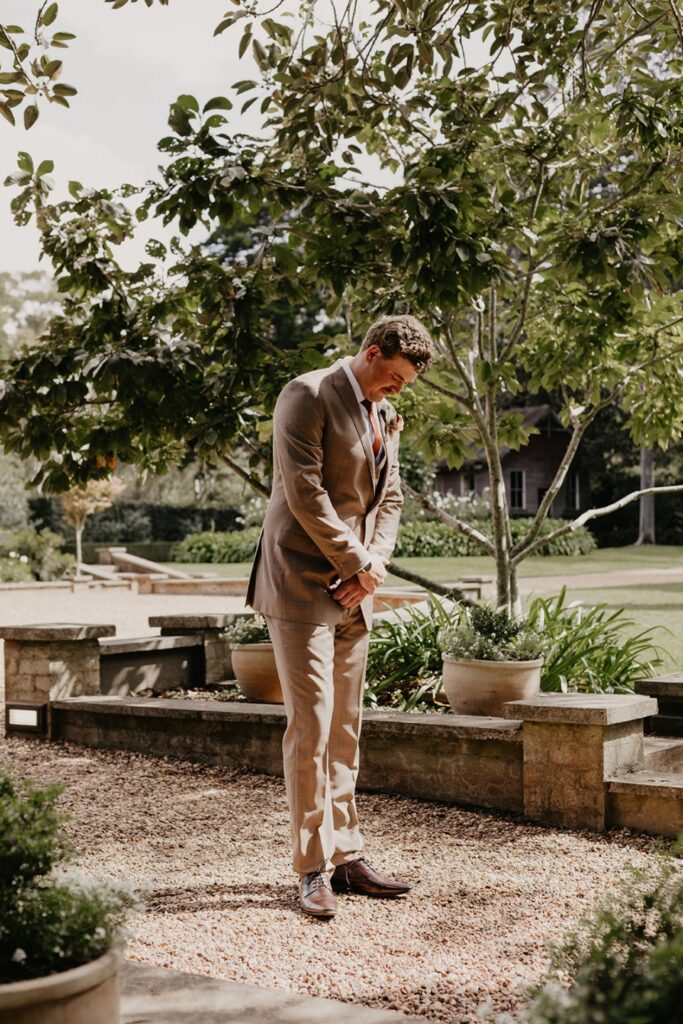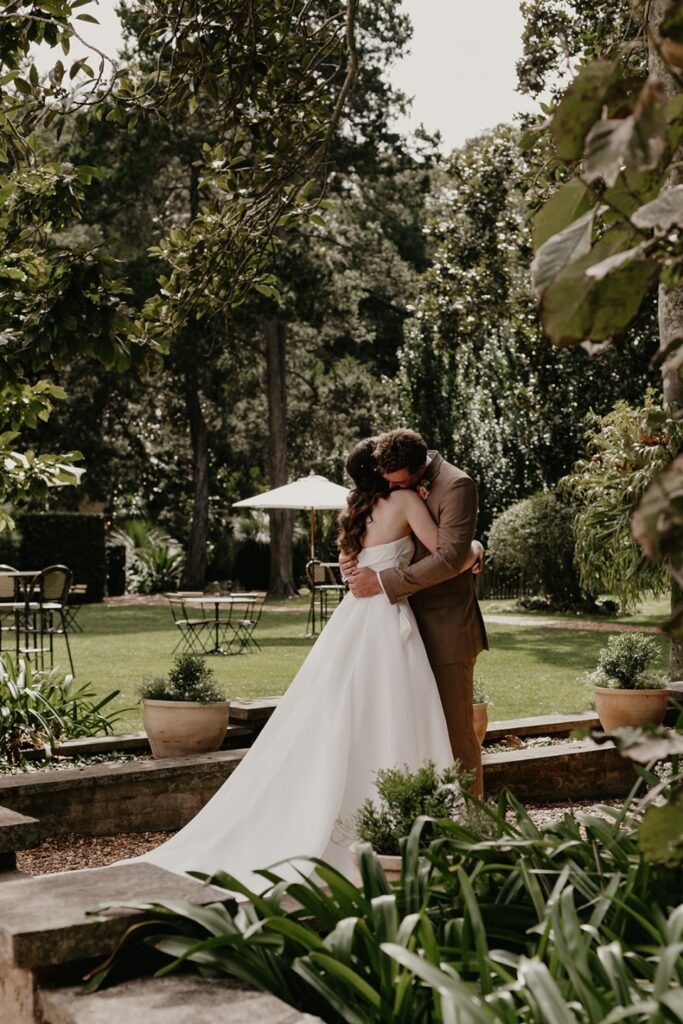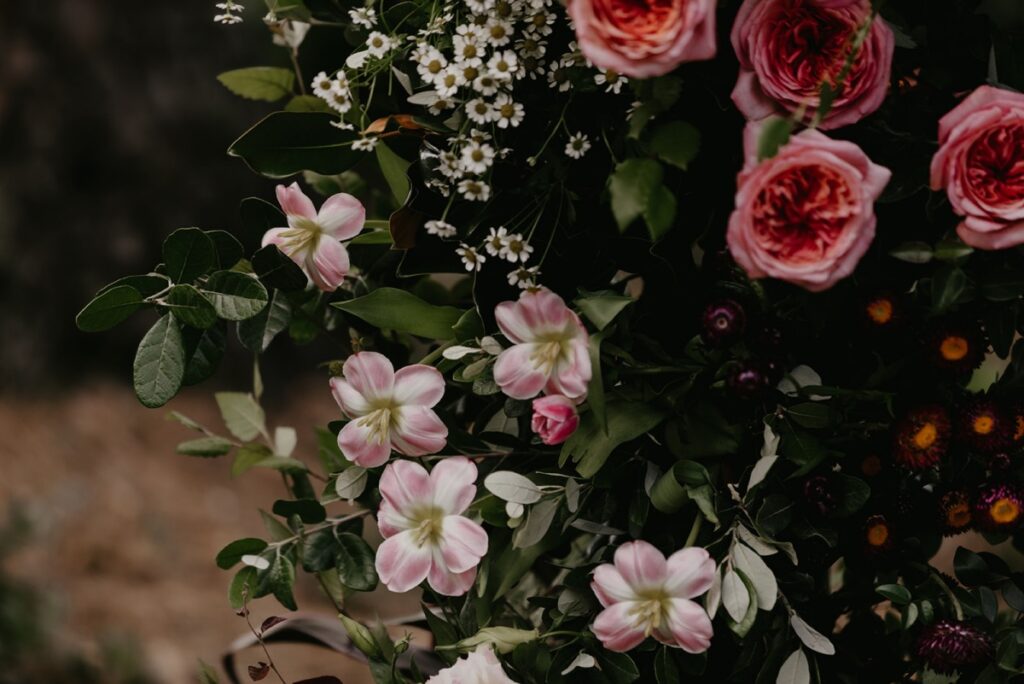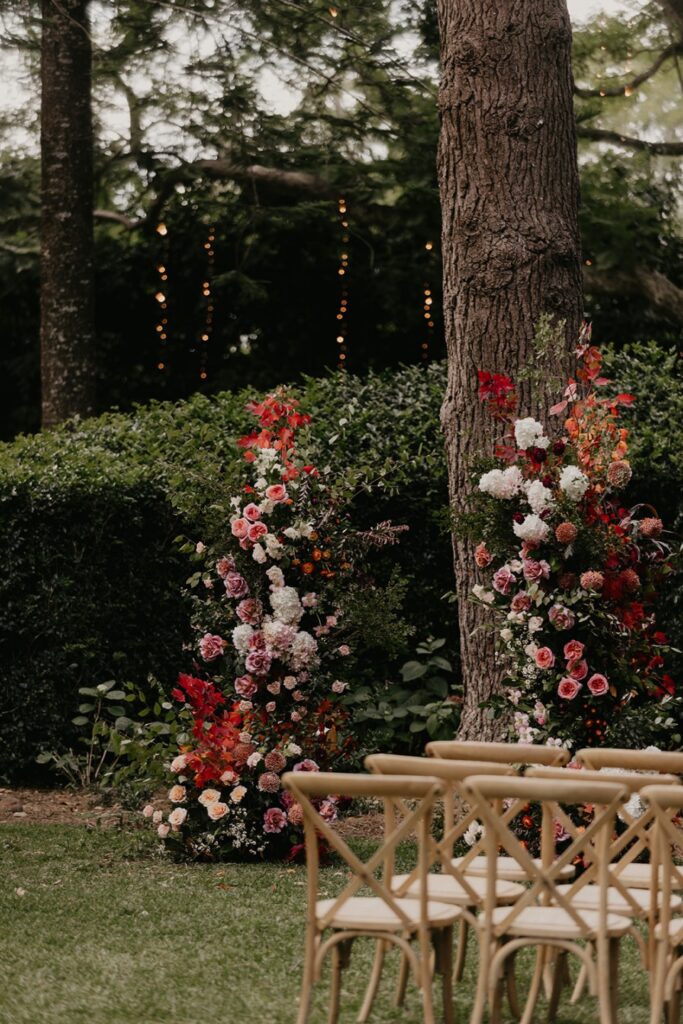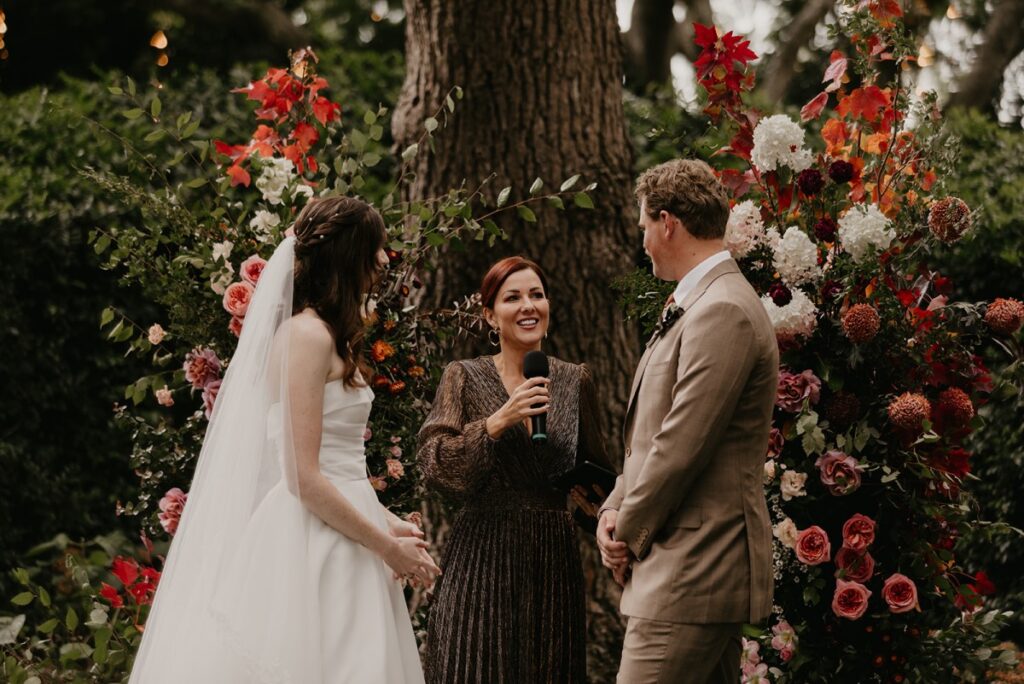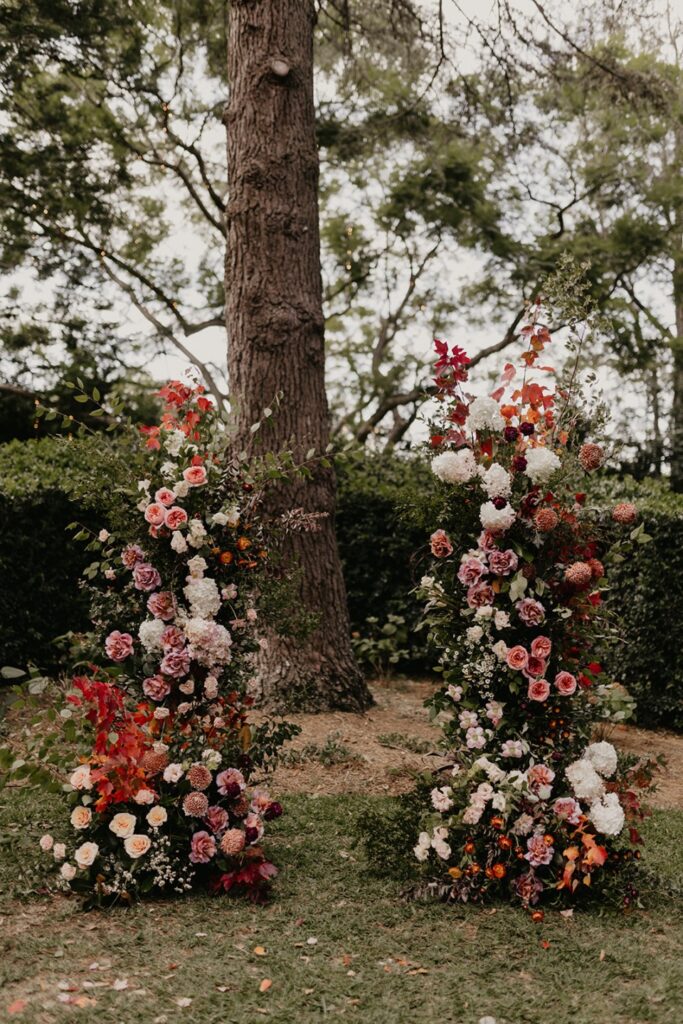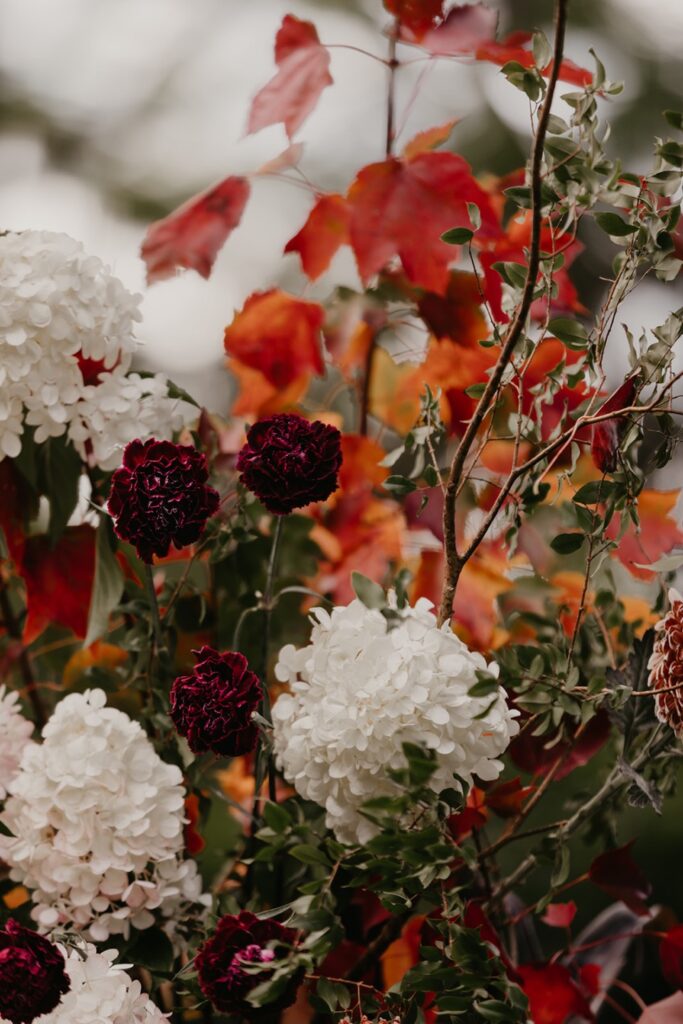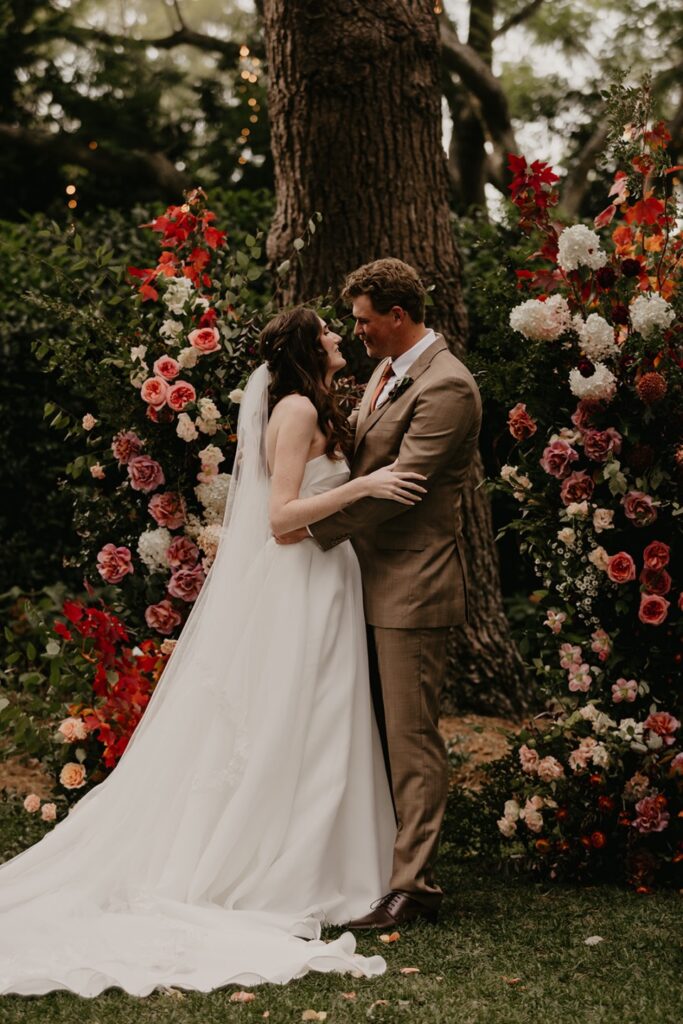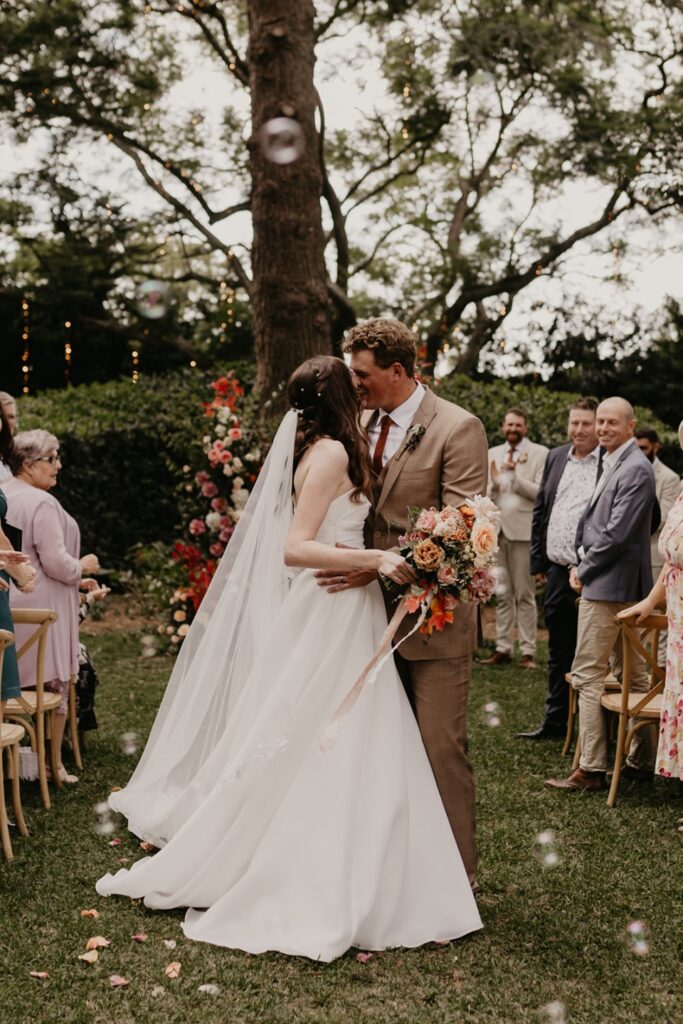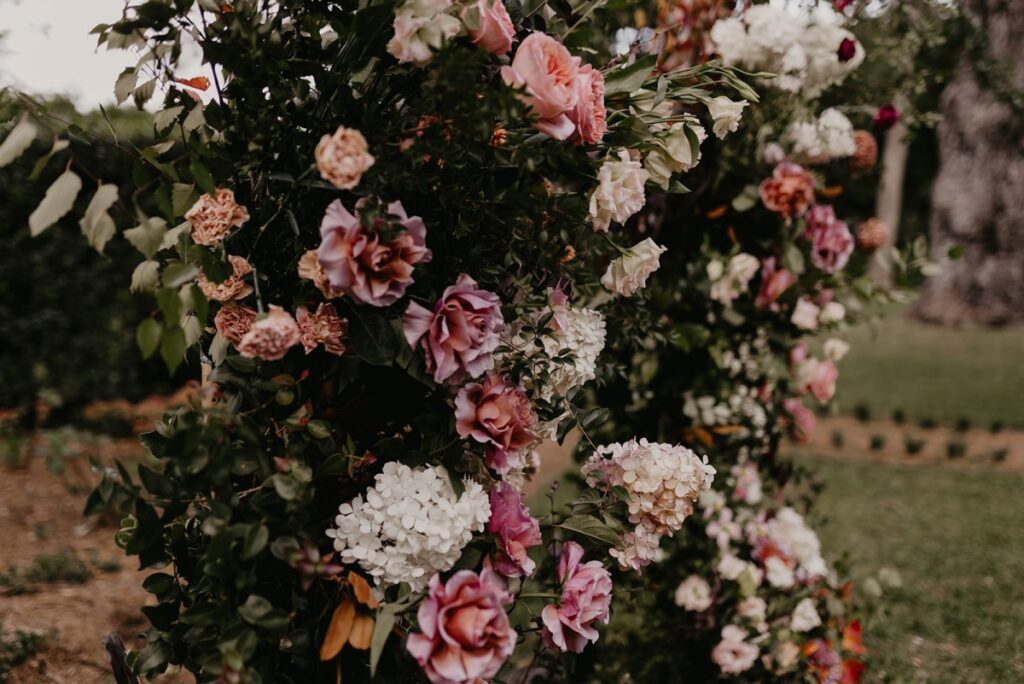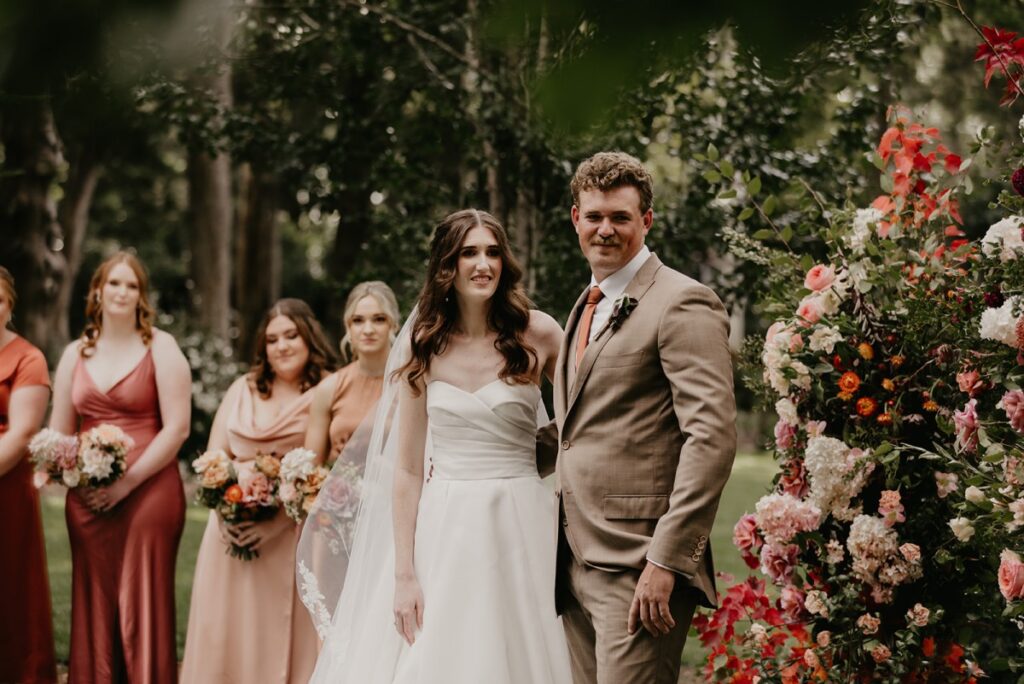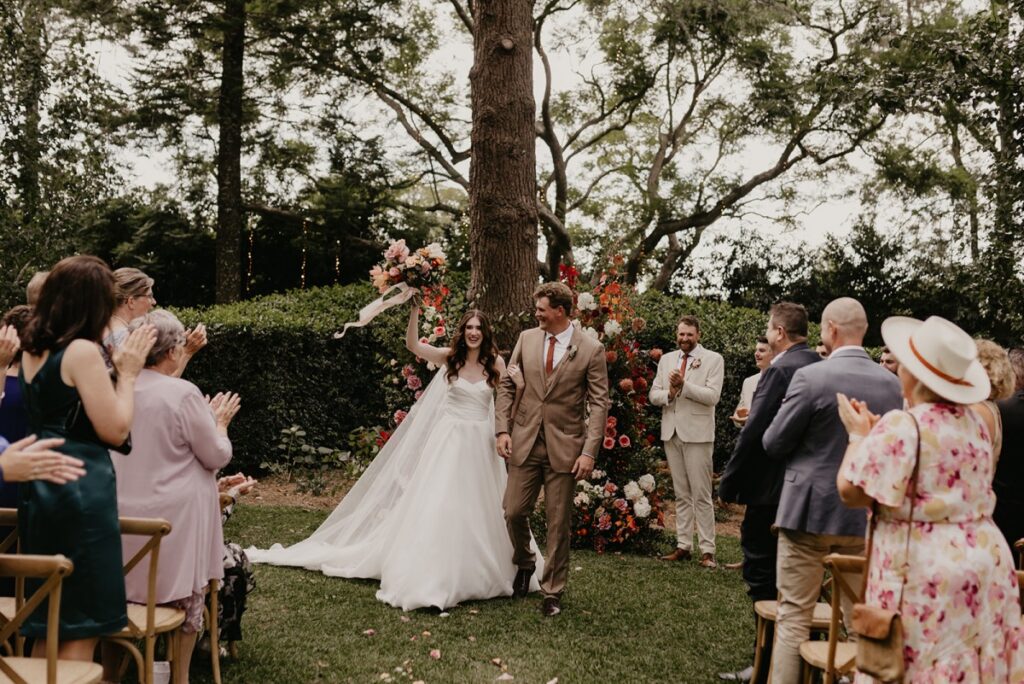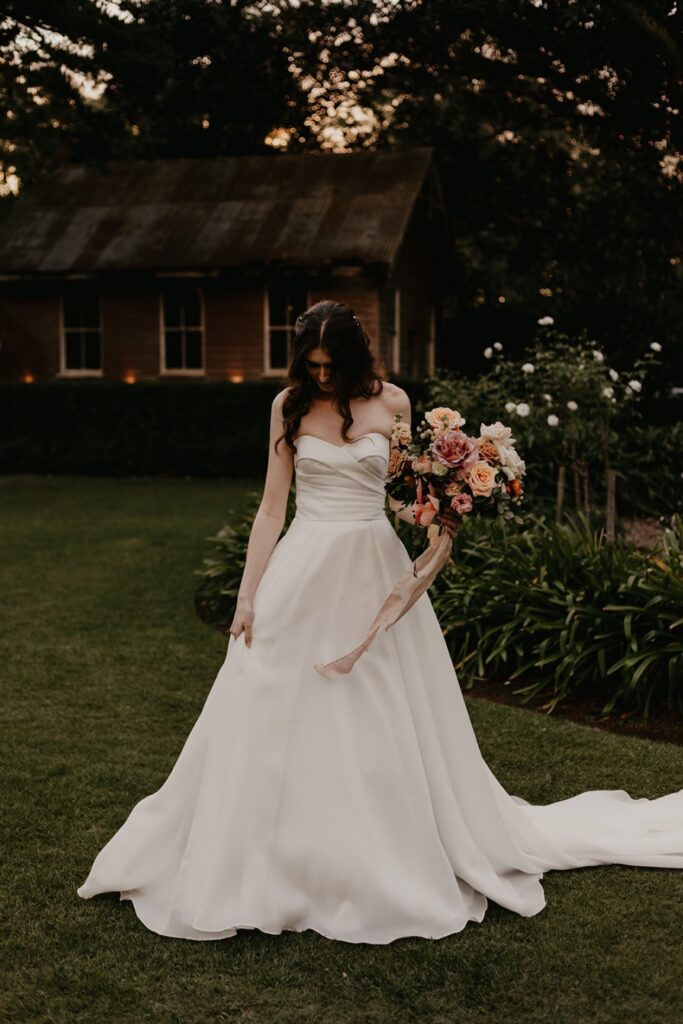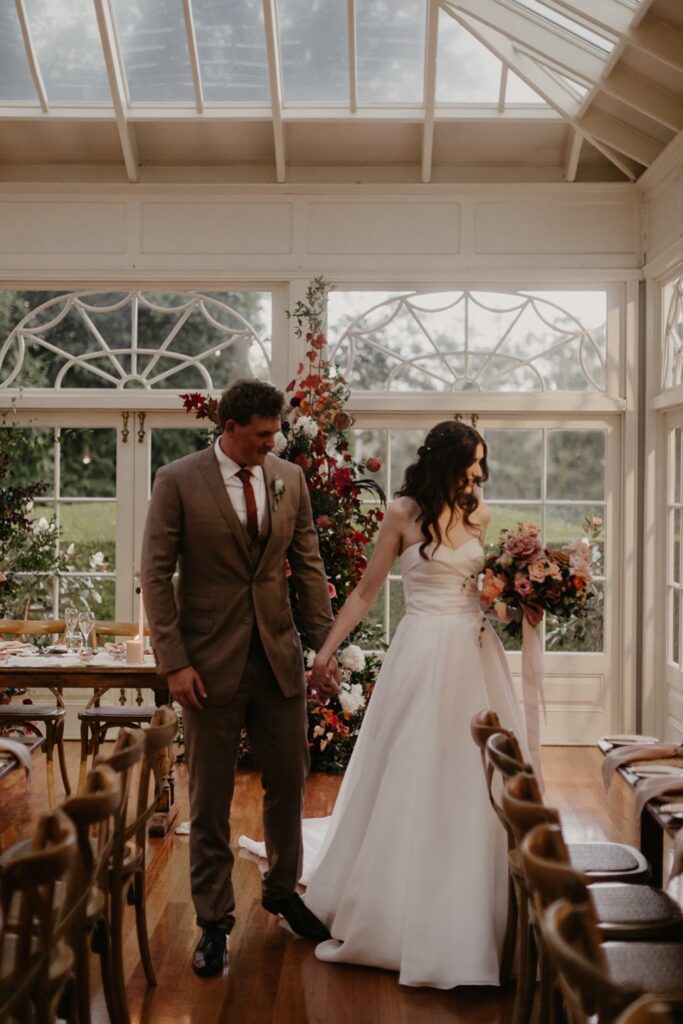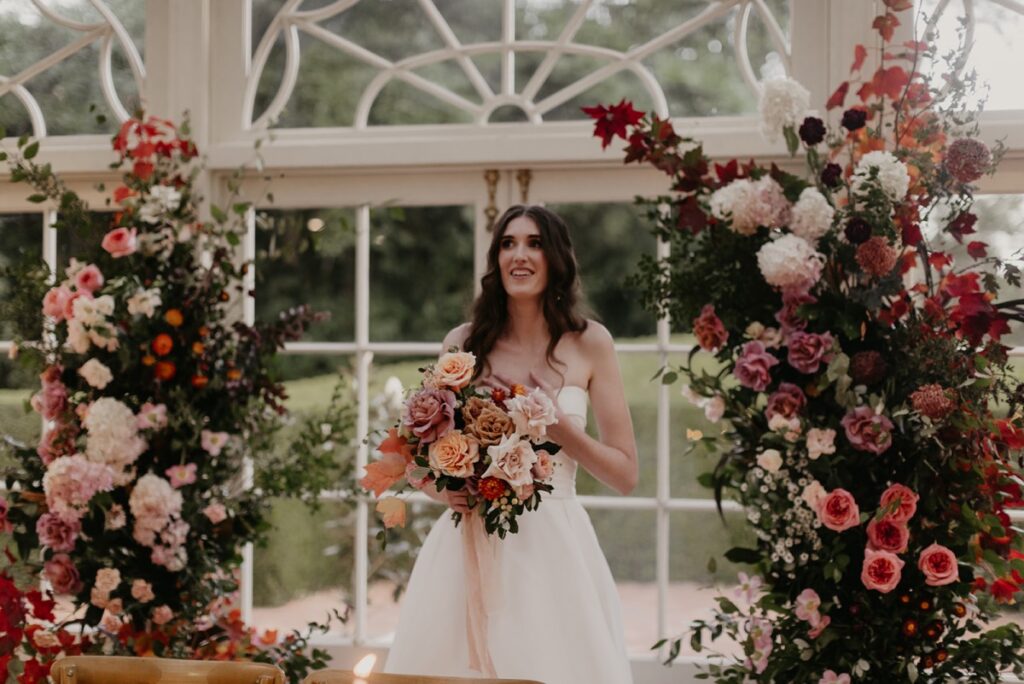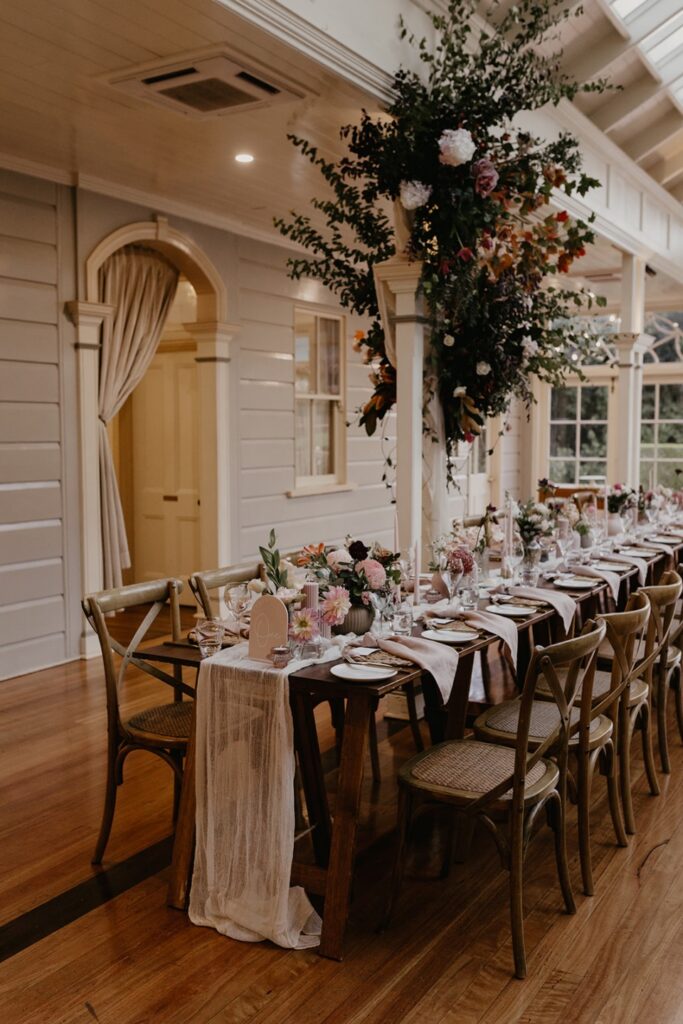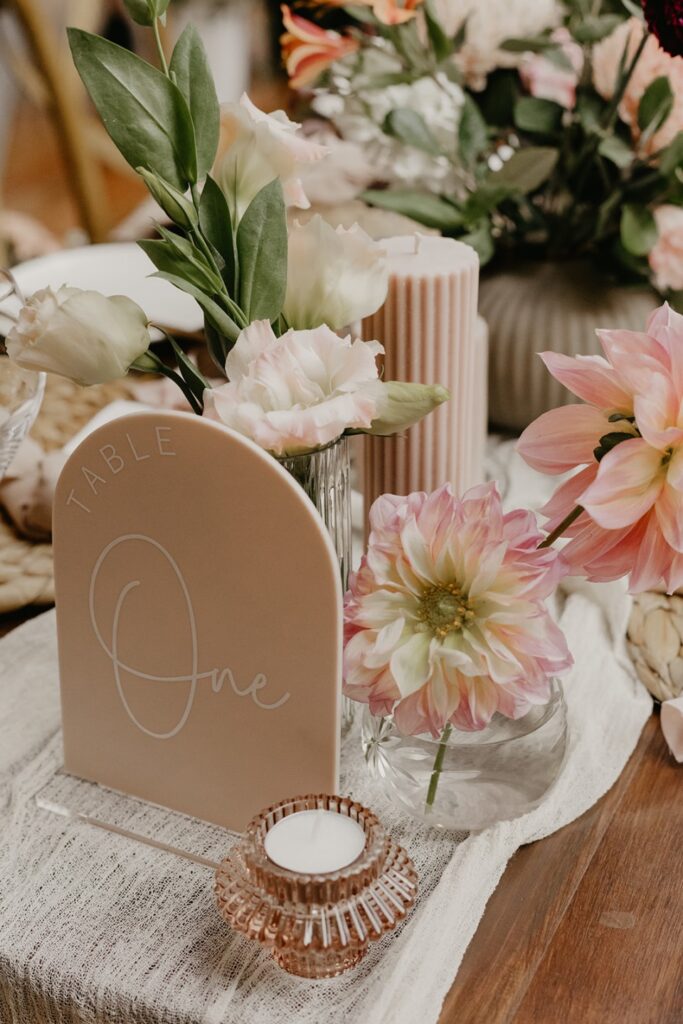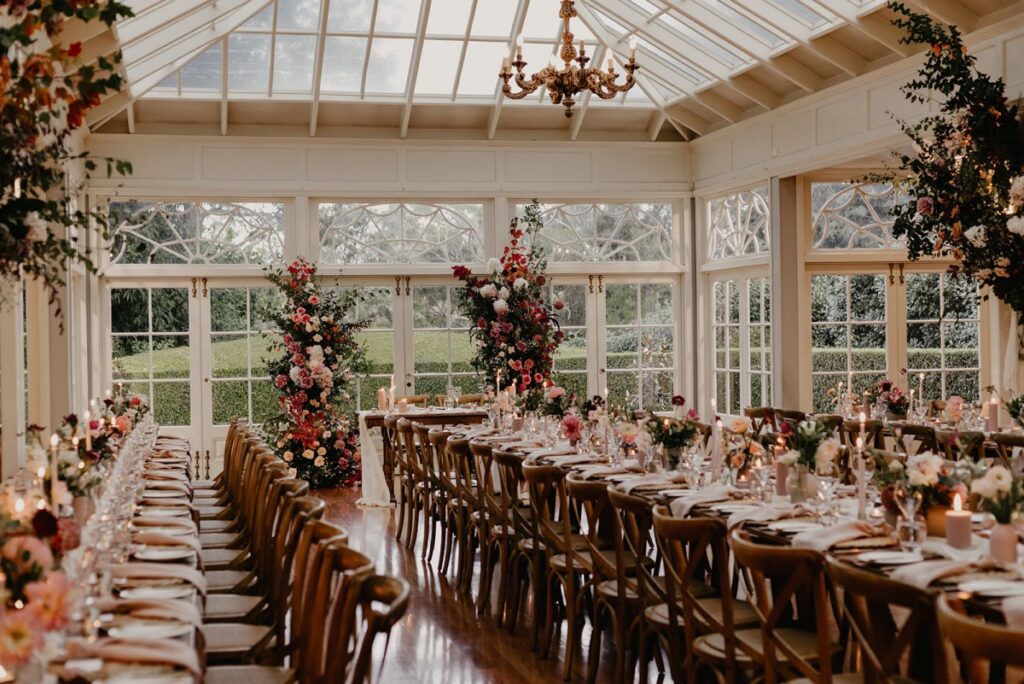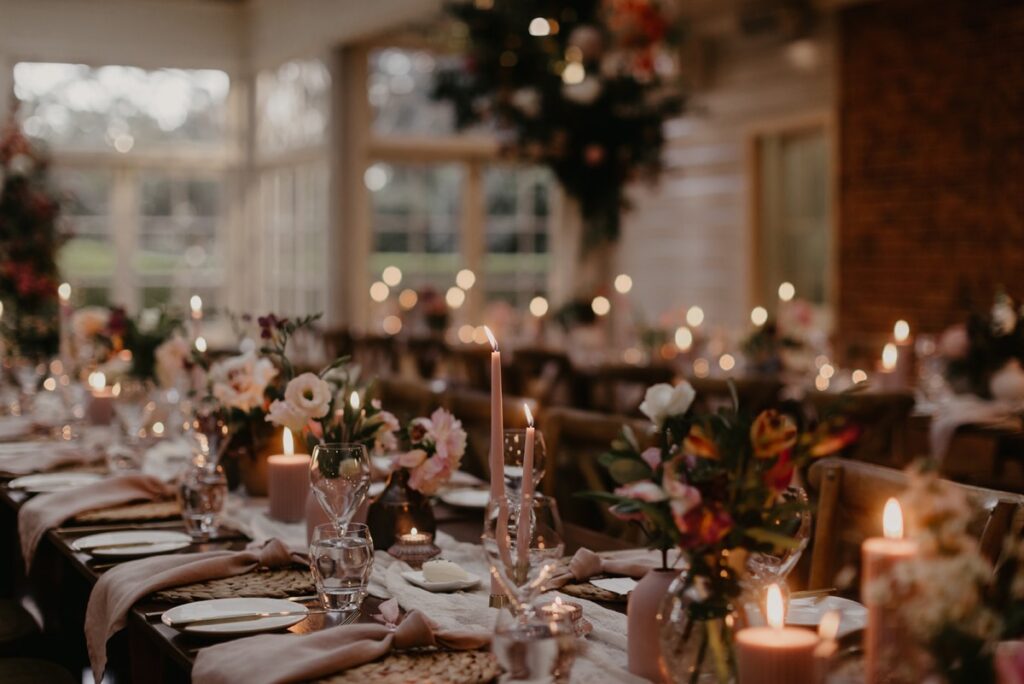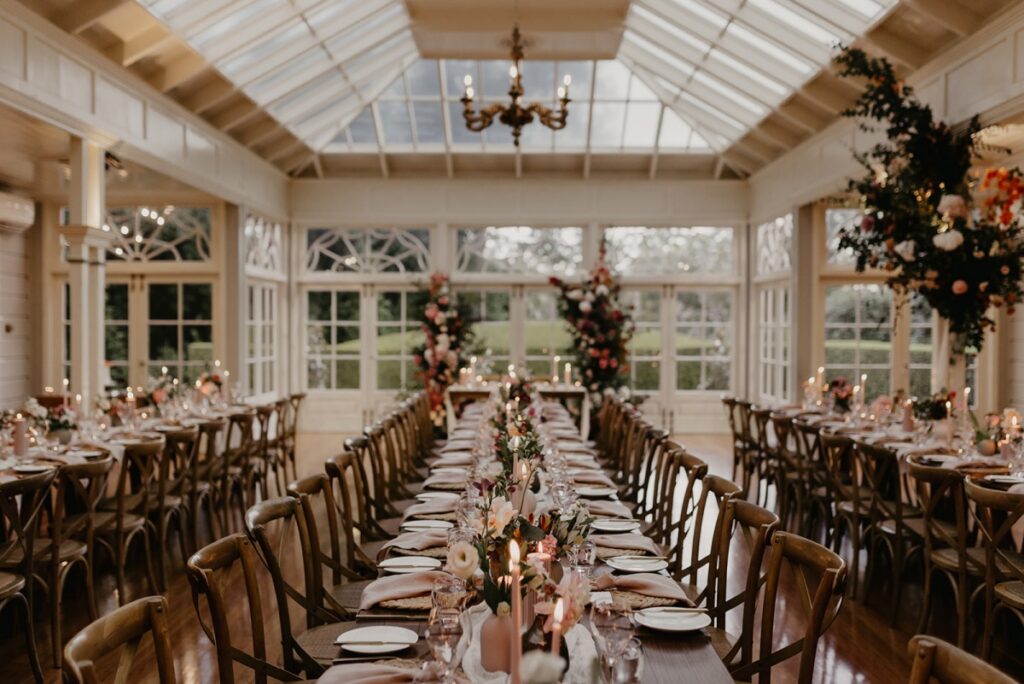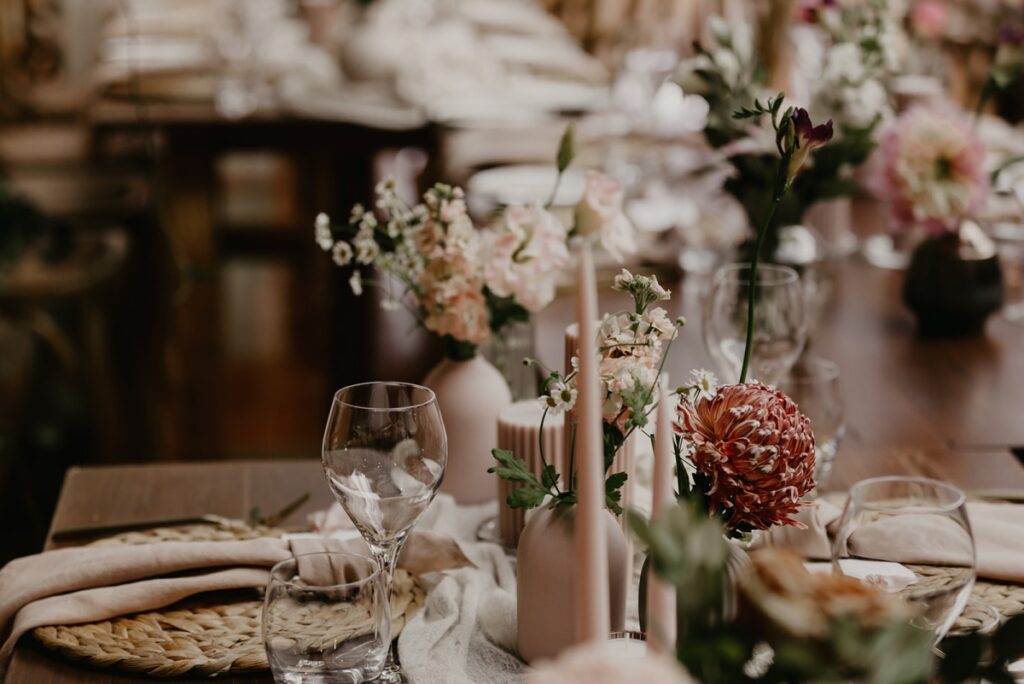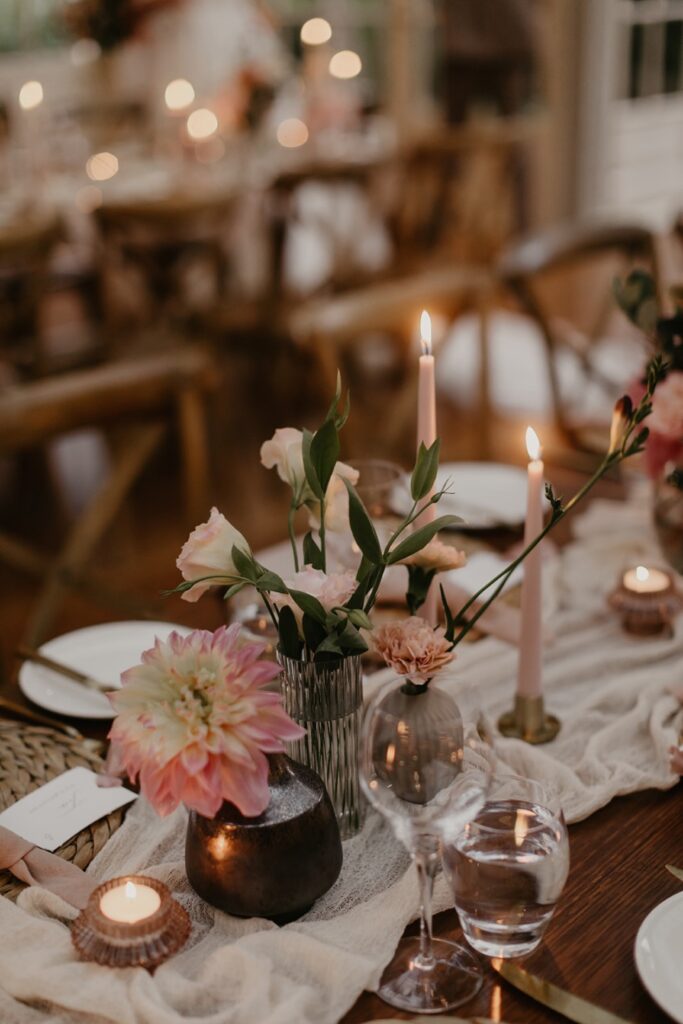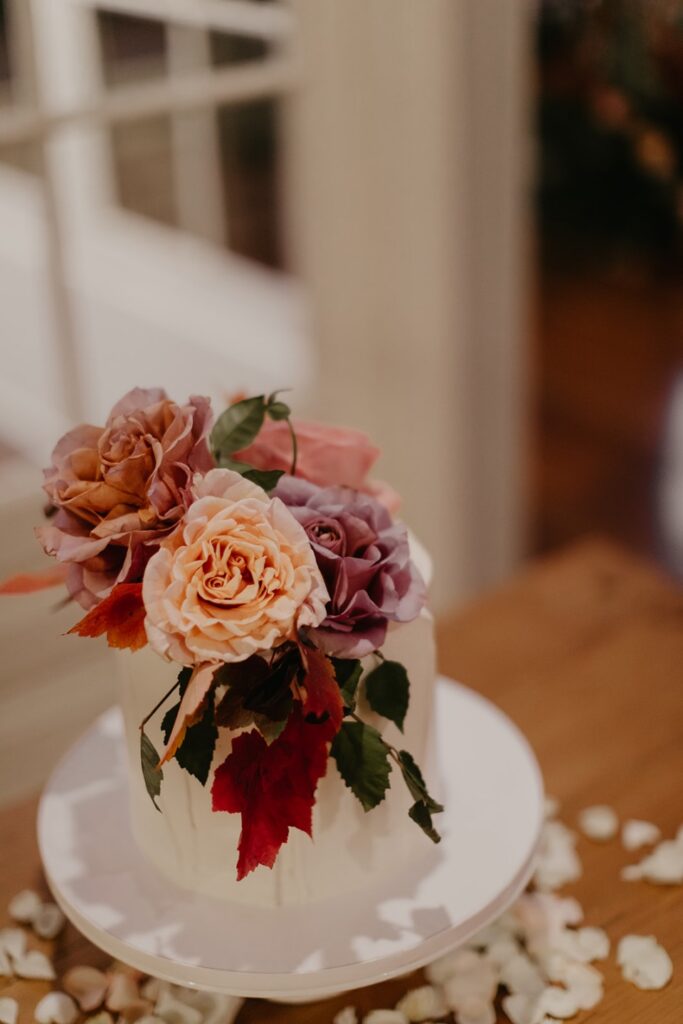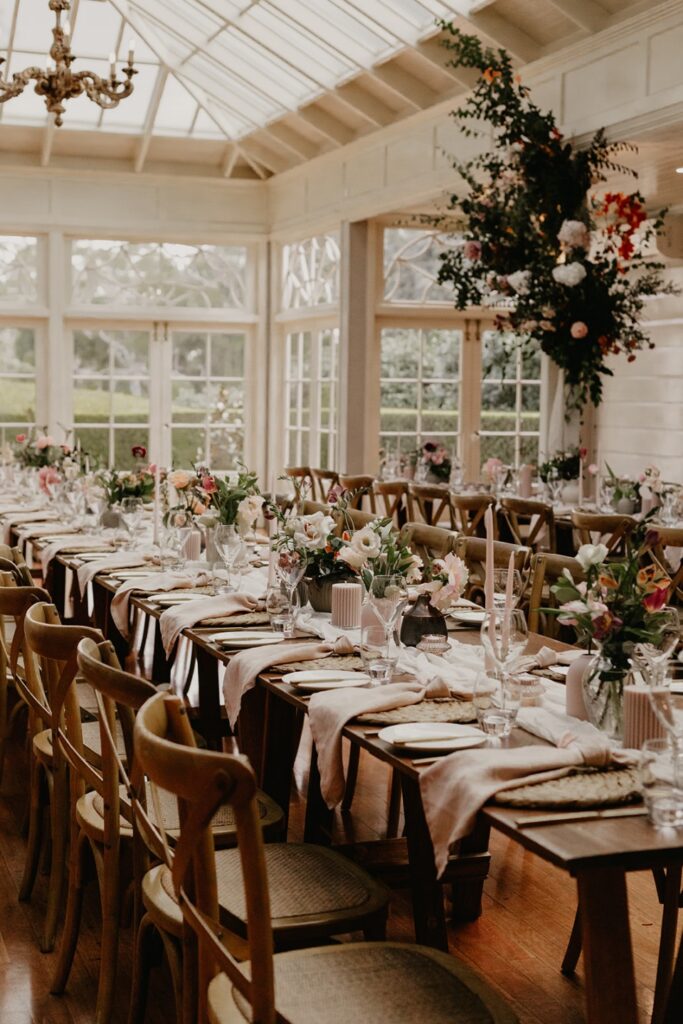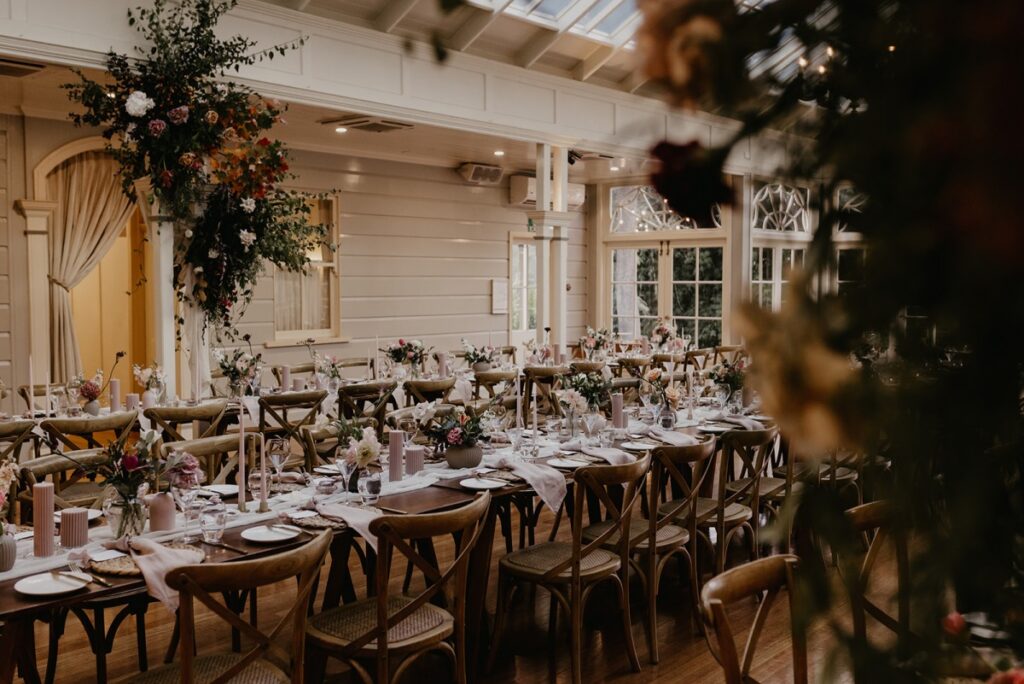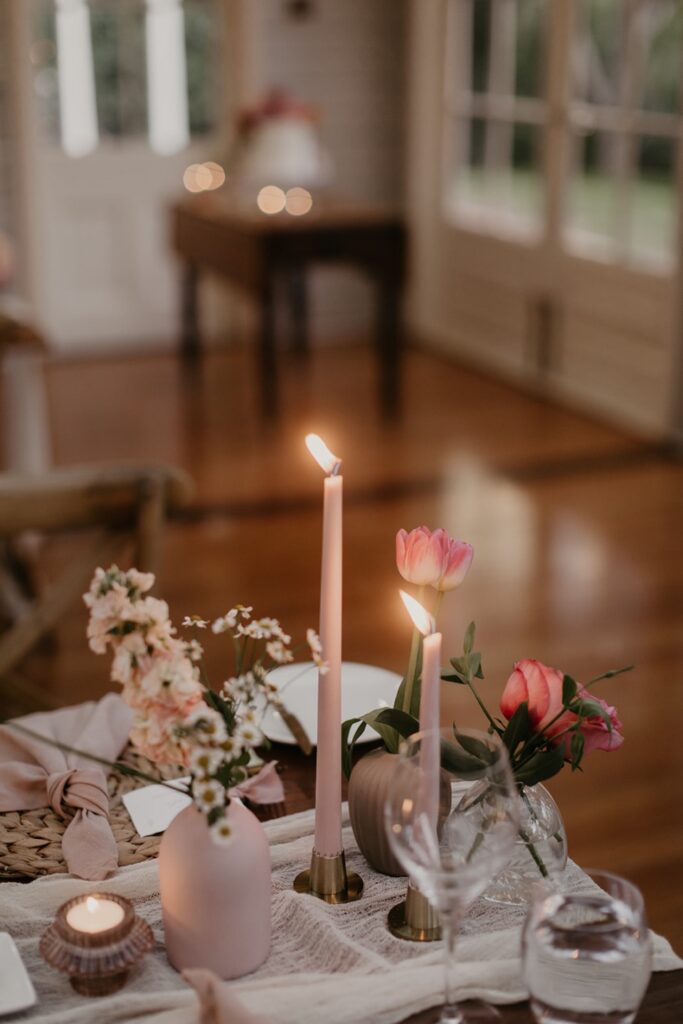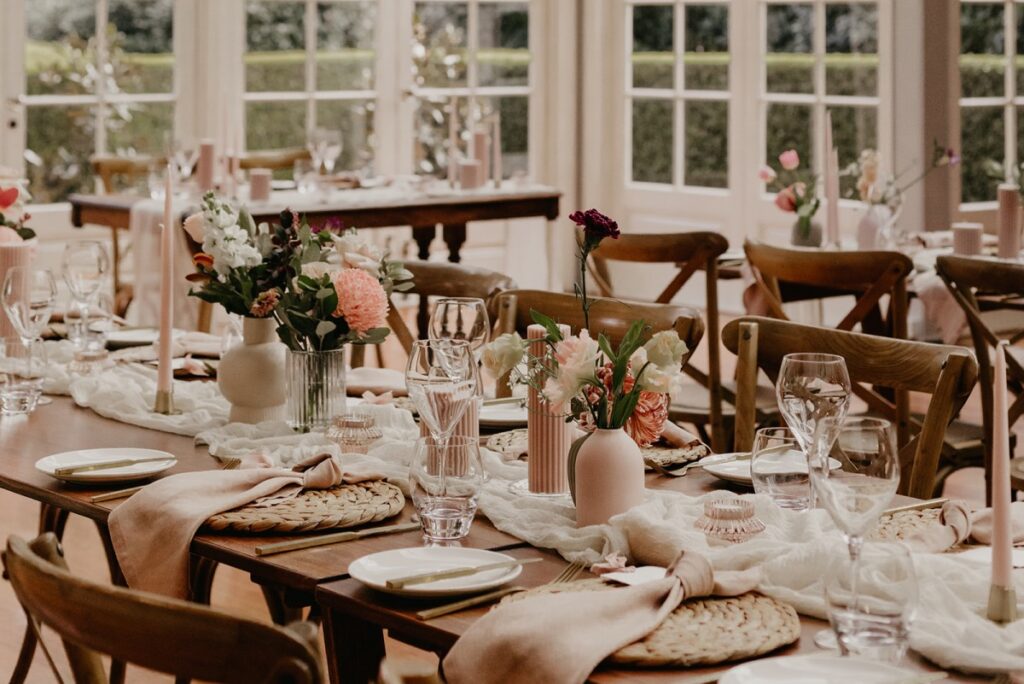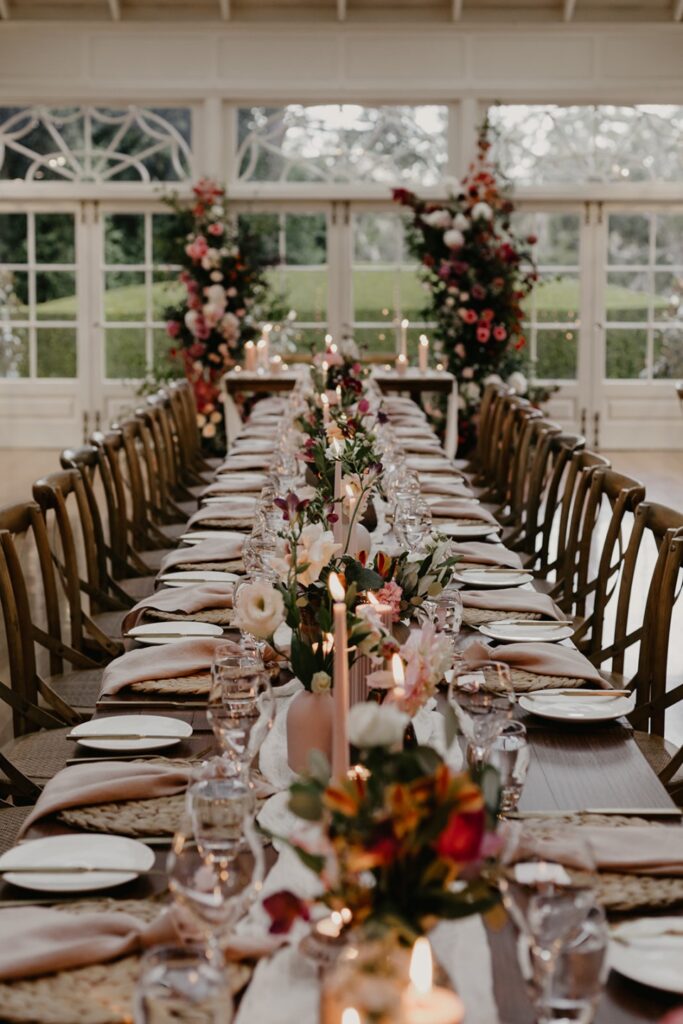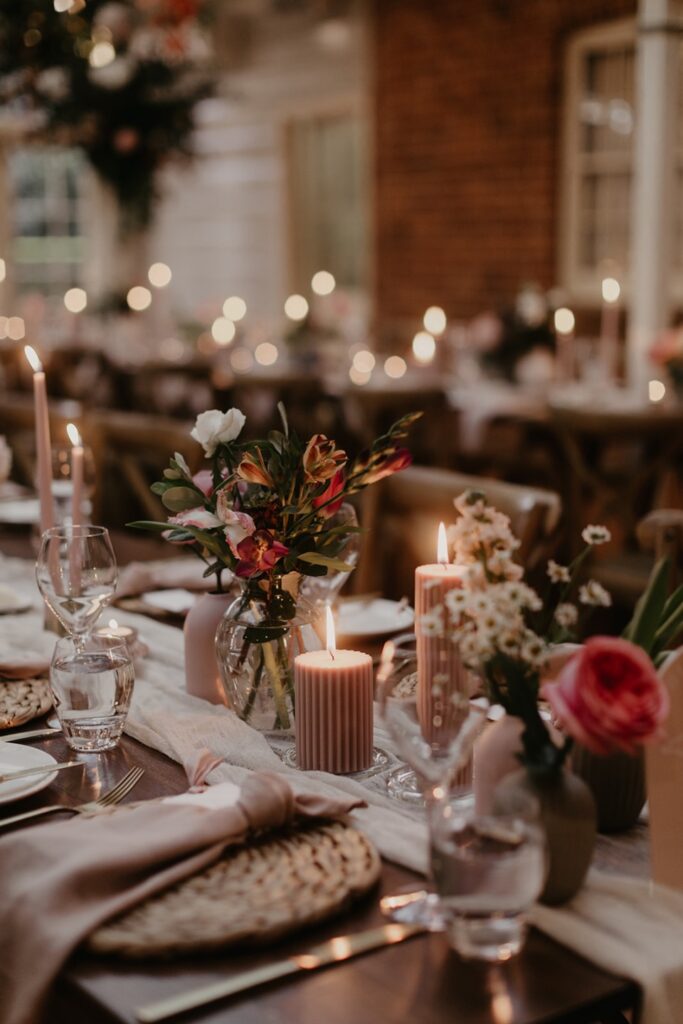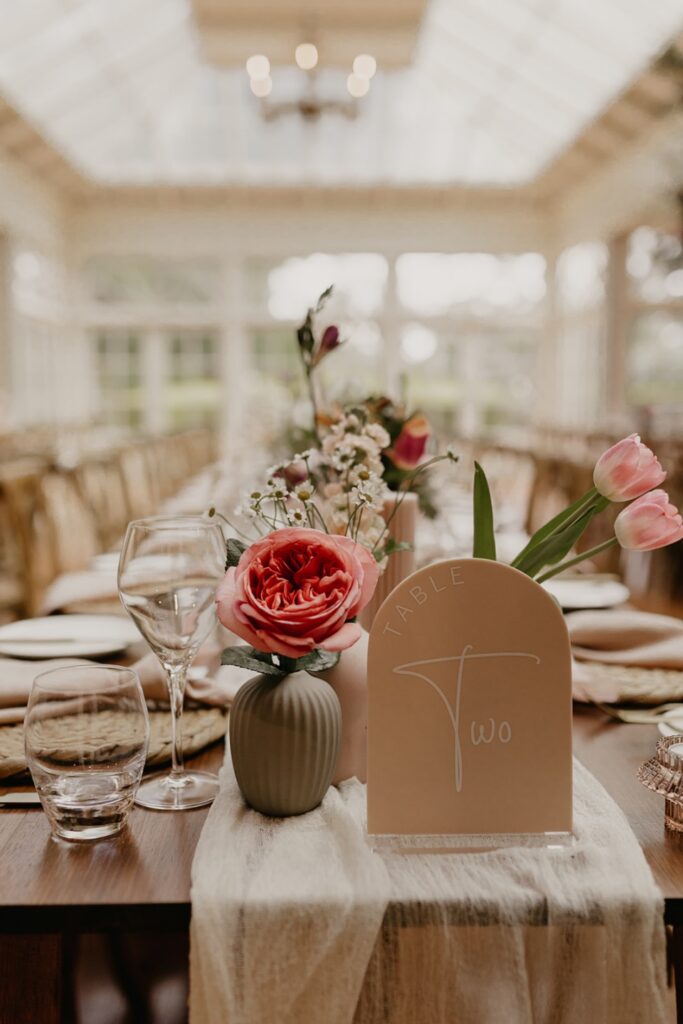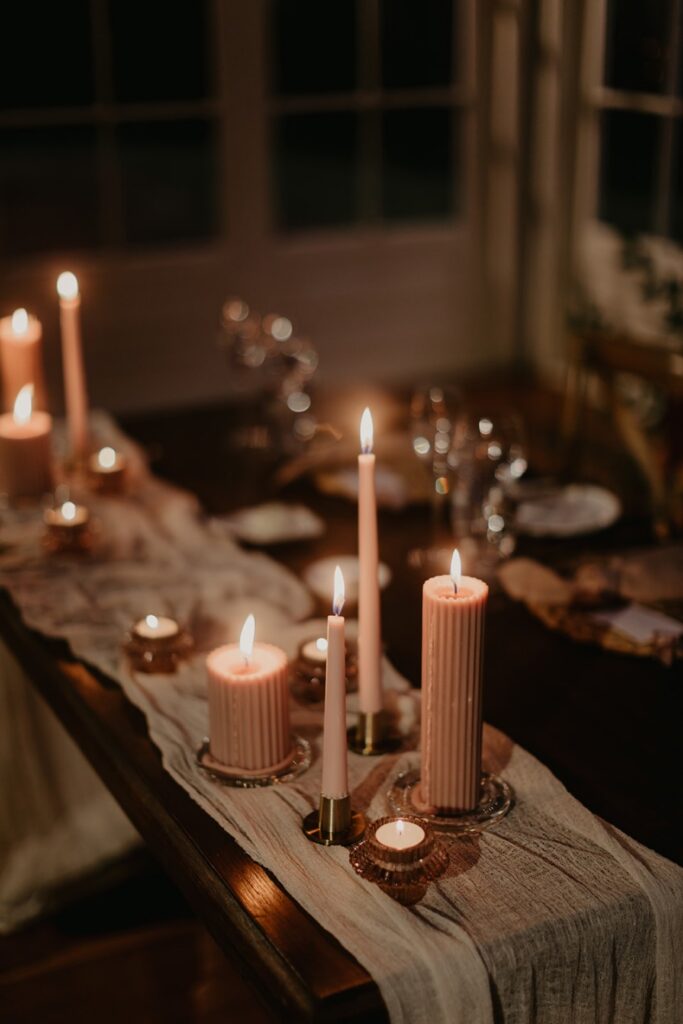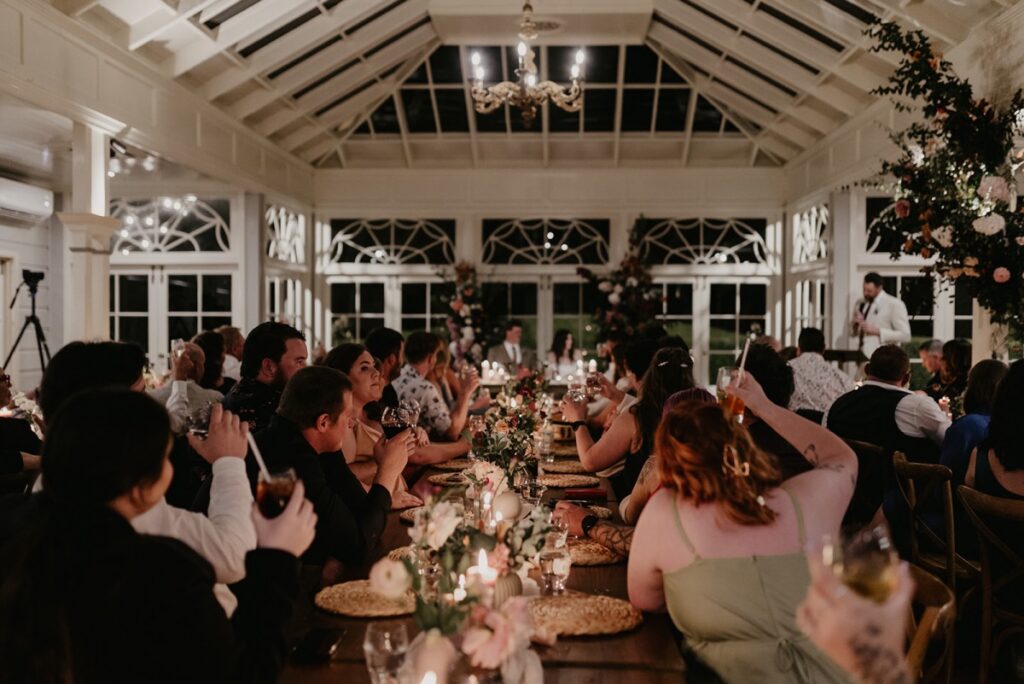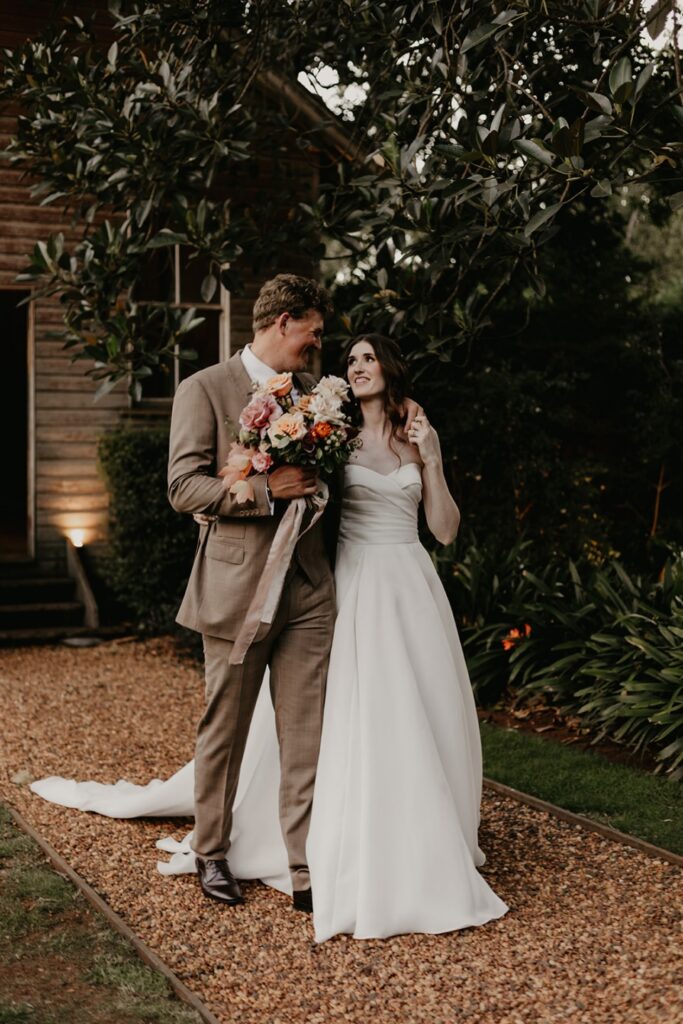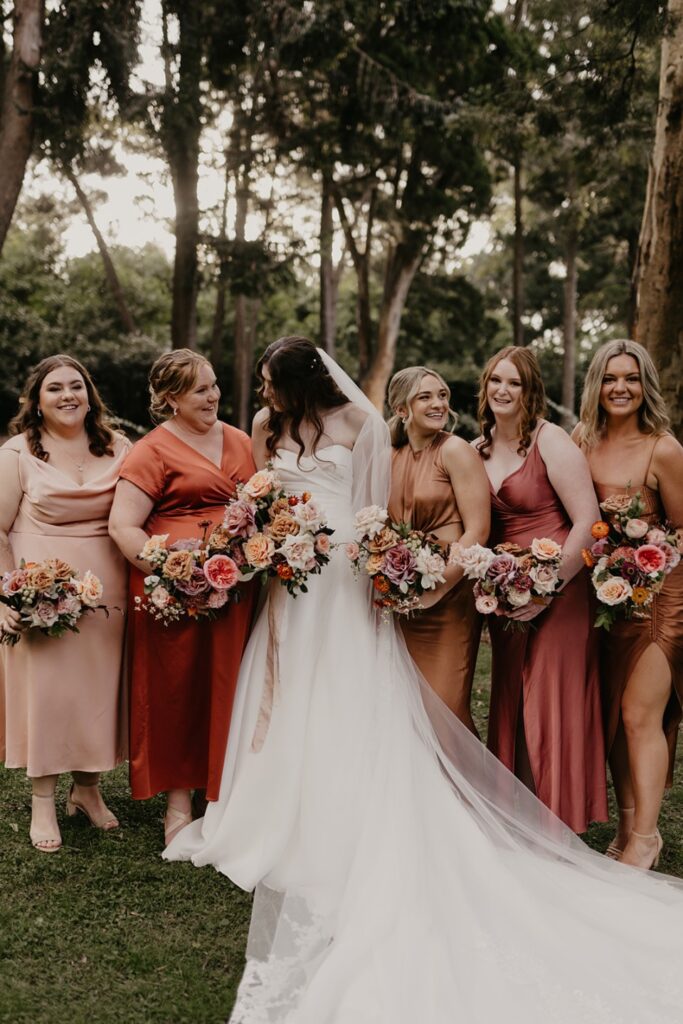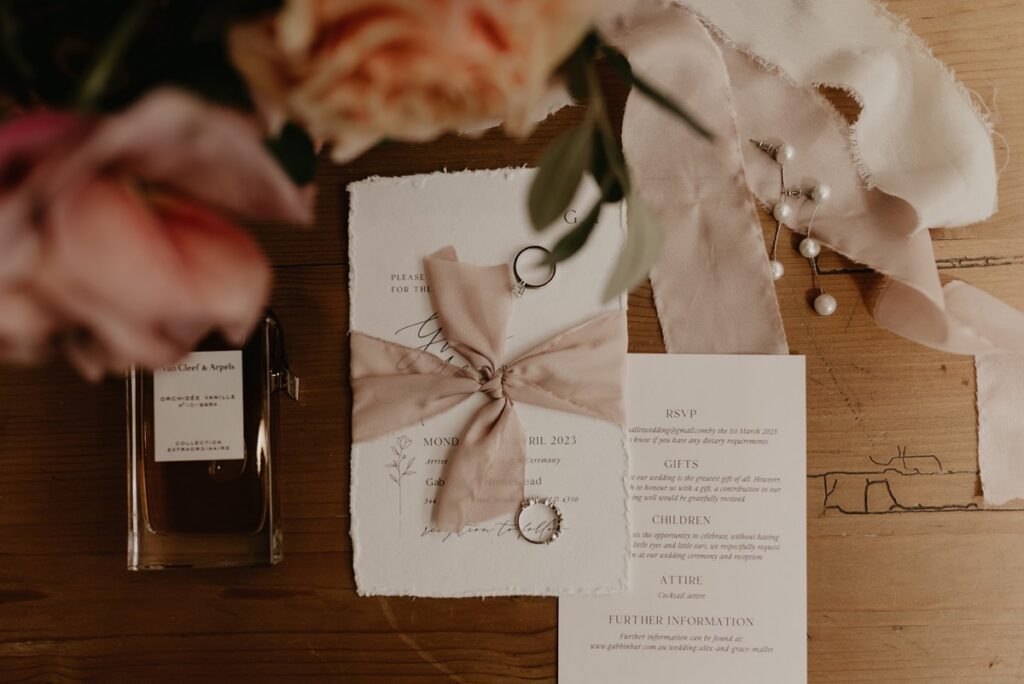 Whilst we are based on the Sunshine Coast, we do a select few destination weddings in South East Queensland, per year for the right clients.
This was definitely one of the "right clients" Grace and Alex trusted us with their vision and gave us such great scope to create dream florals inspired by their ideas but with freedom to create something fresh and lovely. Grace had no idea on the day if she was getting a small hanging installation or feature pole florals. We felt the feature pole florals really filled the space, with some whimsy and created the garden inside feel to match the stunning gardens outdoors at Gabbinbar.
We love to work with clients to give us the freedom to create dream wedding flowers, bridal bouquets and feature florals.
Grace's bridal bouquets were Autumnal dreams filled with stunning feature roses; purple moon, toffee, pink expressesion, shimmer and quicksand. These were complimented by disbuds, lisianthus, paper daisies, stock and camomile daisies. The final flourish of maple leaves to bring the whole design together.
Freestanding pillars filled with textures and moody sunset tones fitting in perfectly with the stunning ceremony space (one of the many stunning spaces at the venue) were transferred to behind the bridal table at the reception space.
Reception space had 3 pole features and lush table settings filled with layers of textures and styling elements by Ellie at Sunshine Weddings.
What a dream – can not wait till our next special destination wedding – where will it be? We love working at Gabbinbar homestead in Toowoomba, but we have travelled to Bundaberg, have a stunning Mt Tamborine wedding booked and a few private properties. Keep your eyes peeled for Willow Bud on the road.
Photographer TAY AND FRANCIS | Venue GABBINBAR HOMESTEAD | Stylist SUNSHINE WEDDINGS | Celebrant SOMMER SAUNDER | Stationary BLUEBIRD INVITATIONS | Video BLUE VALE FILMS | Hair MUA SUNSHINE BRIDES
Willow Bud Wedding Florist created these wedding flowers and bridal bouquets. The wedding ceremony and reception designs were created specifically for this bride at this South Queensland wedding venue, but this style could be created at many of our beautiful Sunshine Coast hinterland wedding venues in Maleny, Montville, Mapleton, Obi Obi, and Flaxton. This wedding styling and wedding florals would also match perfectly with venues and beaches in Noosa, Mooloolaba, Caloundra, and private properties across the Sunshine Coast.