GEORGIA + TEGAN AT THE OLD DAIRY, MALENY
THE OLD DAIRY MALENY
AUGUST 2021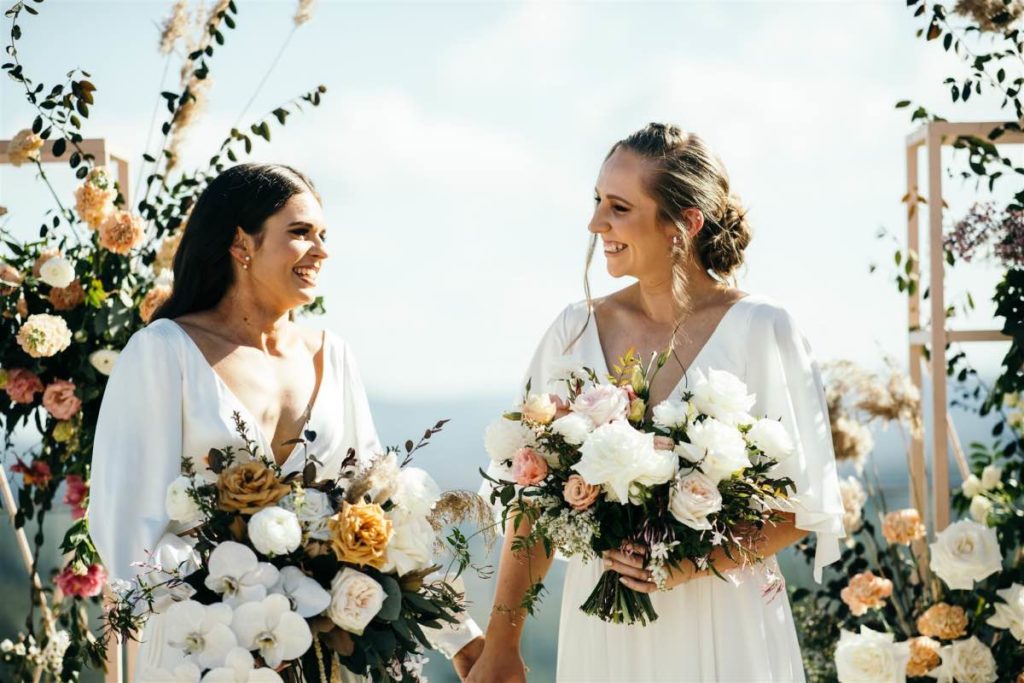 What a fun-filled, amazing wedding day in August to be a part of! Georgia and Tegan had the best party vibe and relaxed atmosphere.
The girls had their own styles but we merged their ideas to have a cohesive look to their day. And what a day it was, their wedding was held on the Sunshine Coast hinterland, in Maleny at The Old Dairy. With views into the Maleny valleys and hinterland hills.
The bouquets were unique to each bride and their bridal parties, so two different styles but had a link in the foliages, white roses and some of the supporting blooms to keep them looking great together. One bouquet had toffee tones and a more boho style, the other had more soft pinks and garden style. Both styles suited the Maleny venue.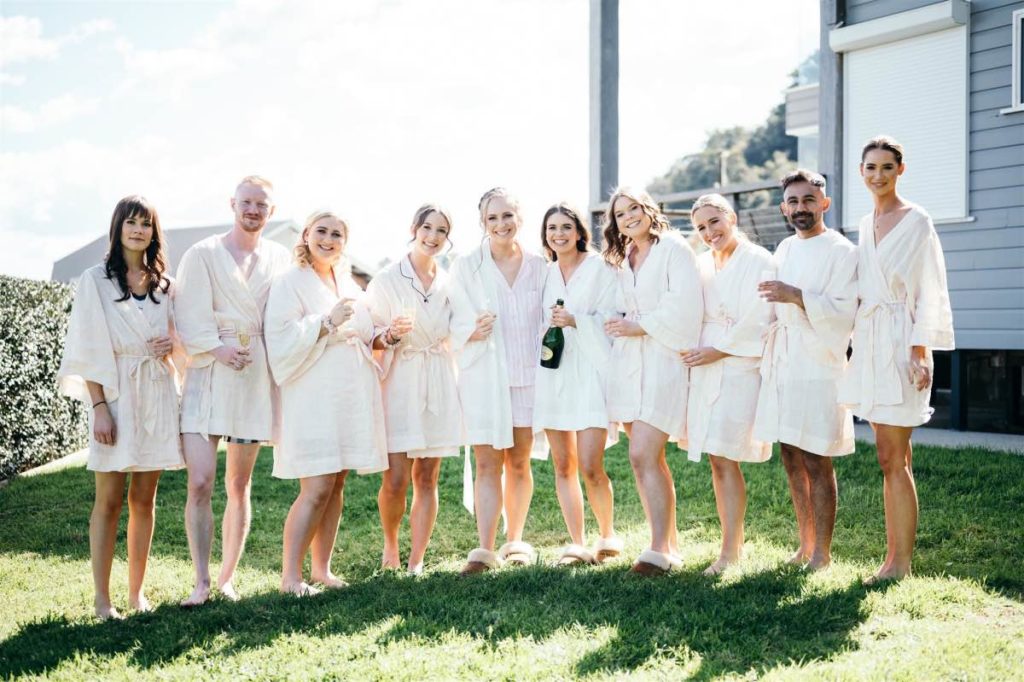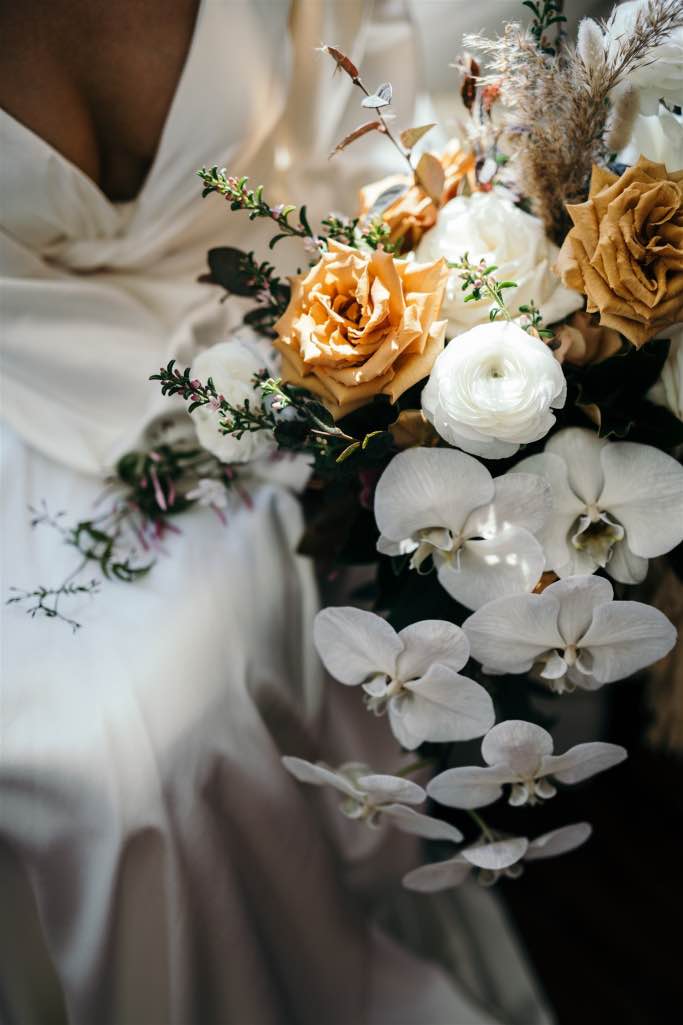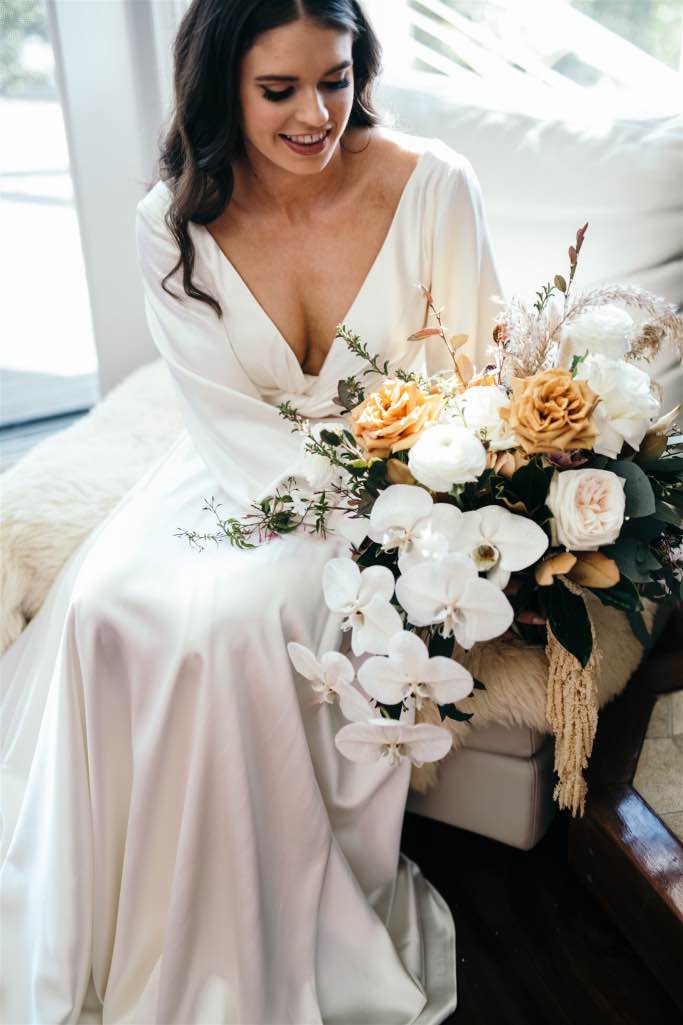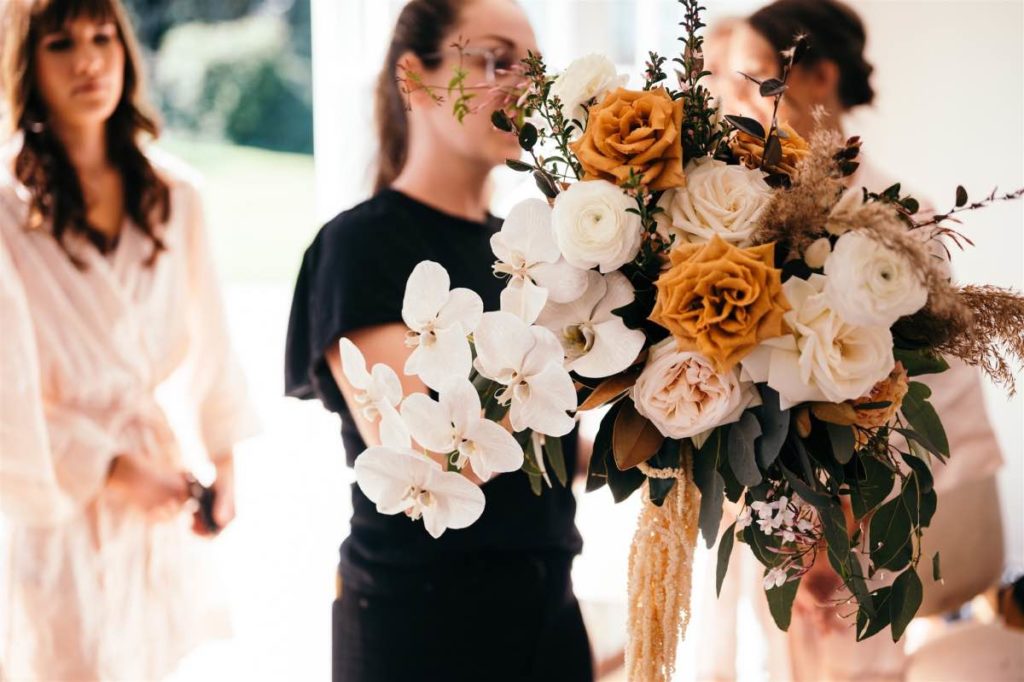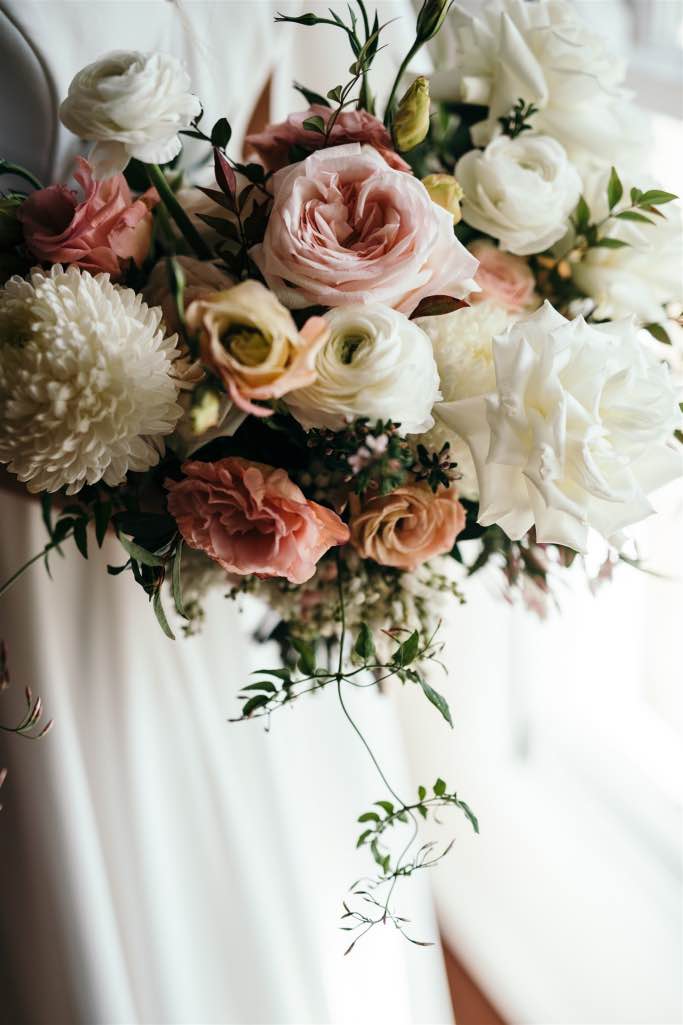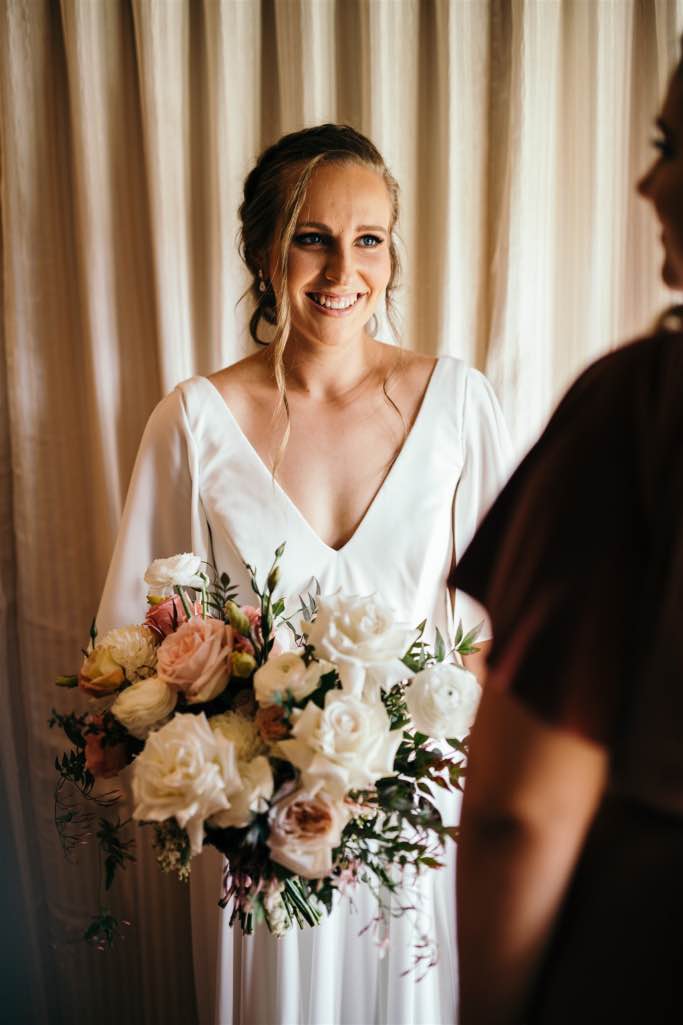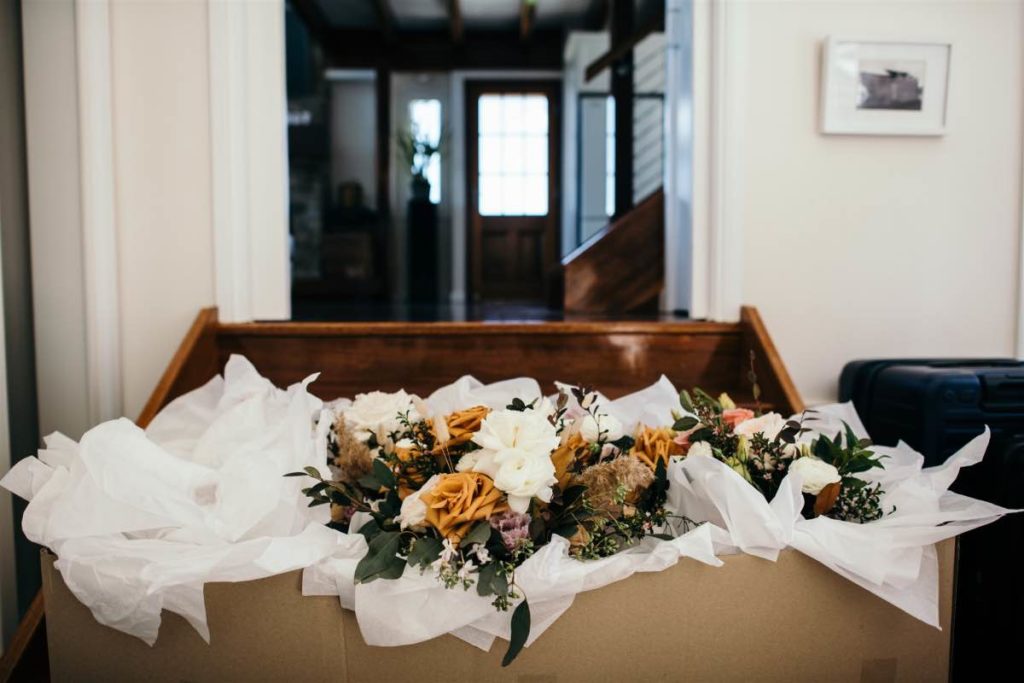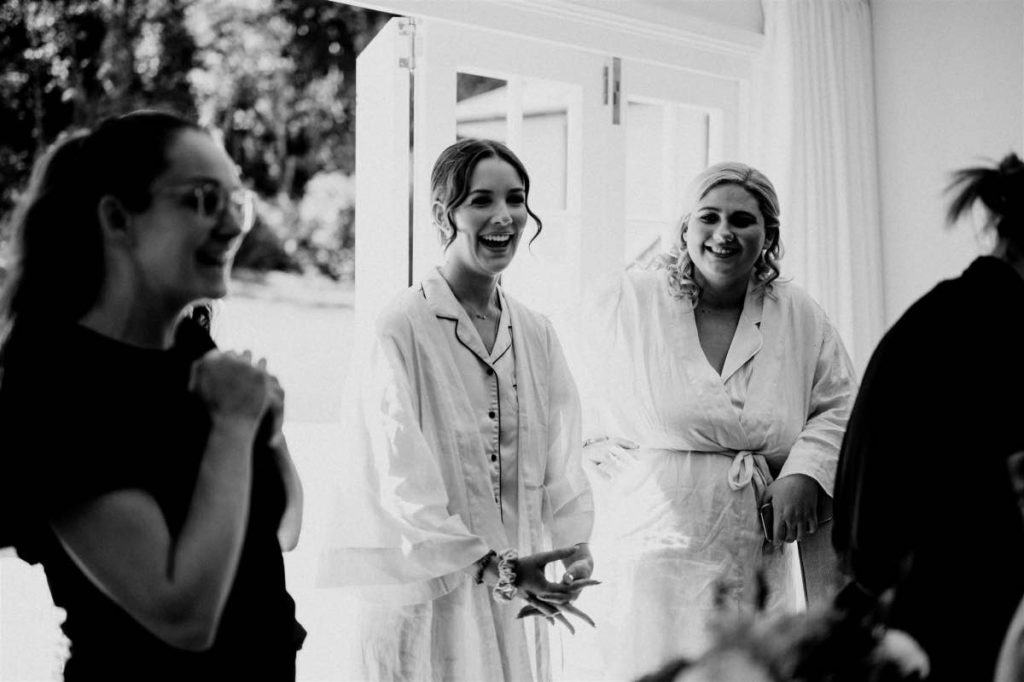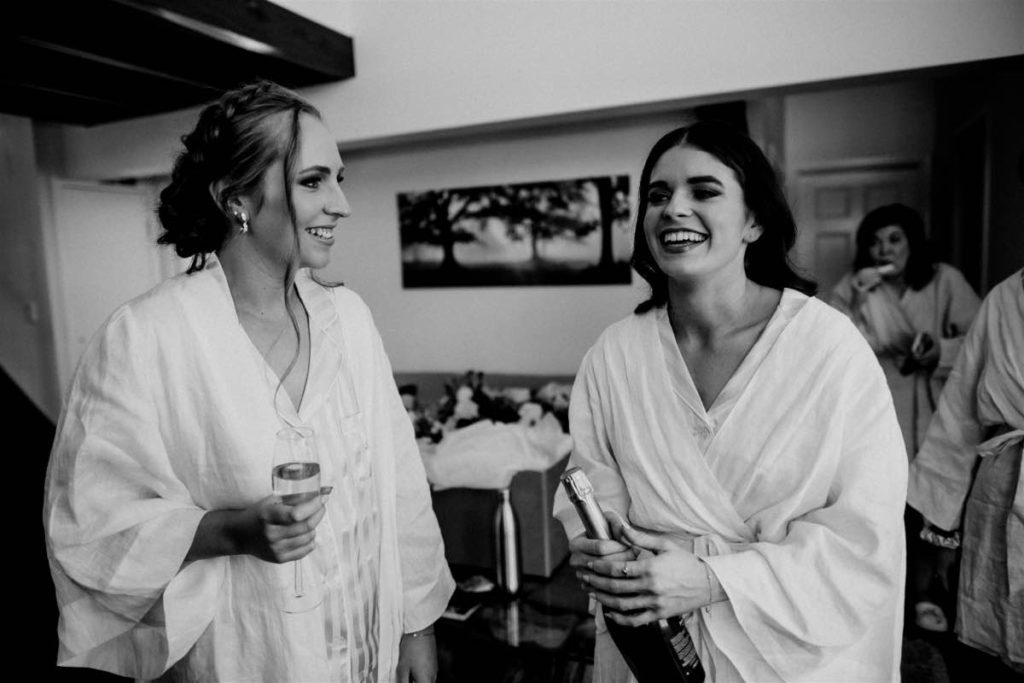 The ceremony was simple and elegant with blooms from both colourways featured with textural foliages. The florals were attached to our custom-built nude-toned open framed plinths. These wedding flowers are then easily transported to the reception space in the Sperry tent, behind the bridal table to feature as a backdrop.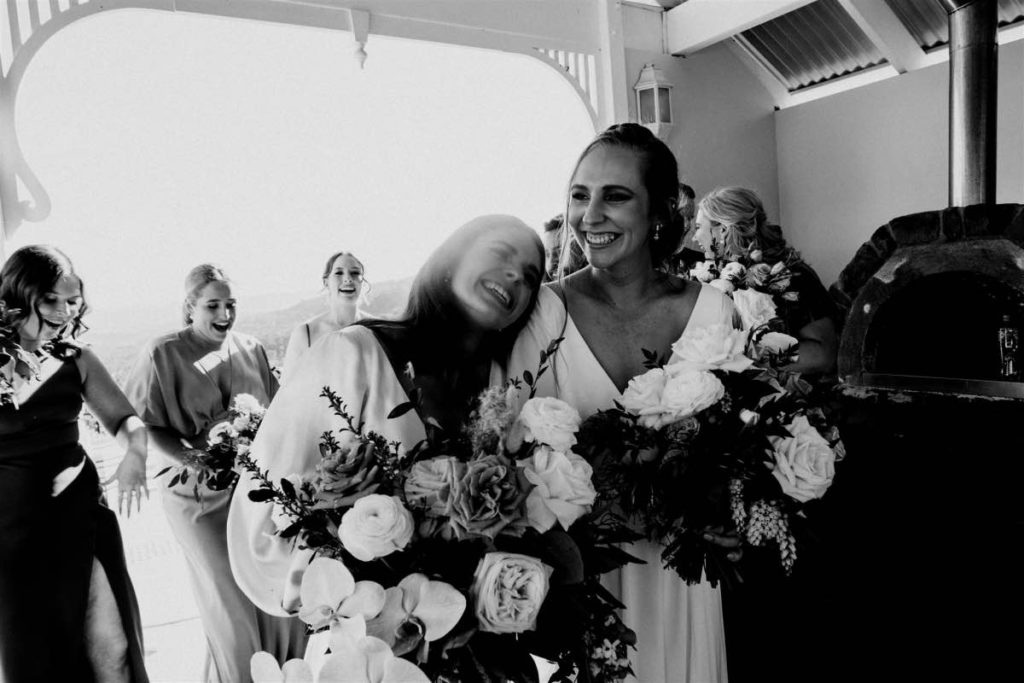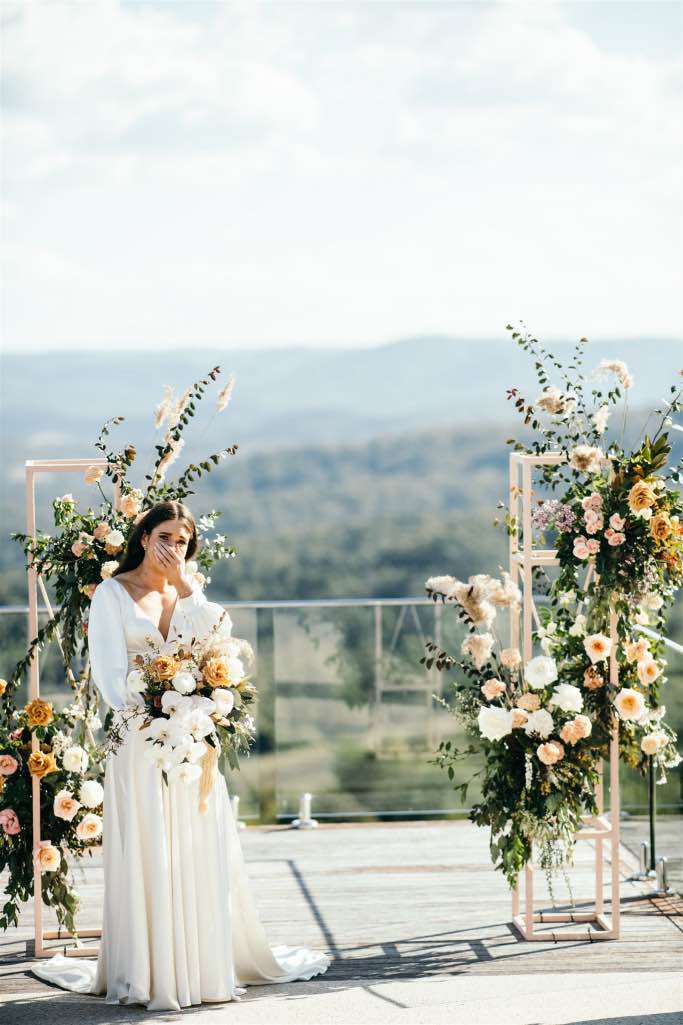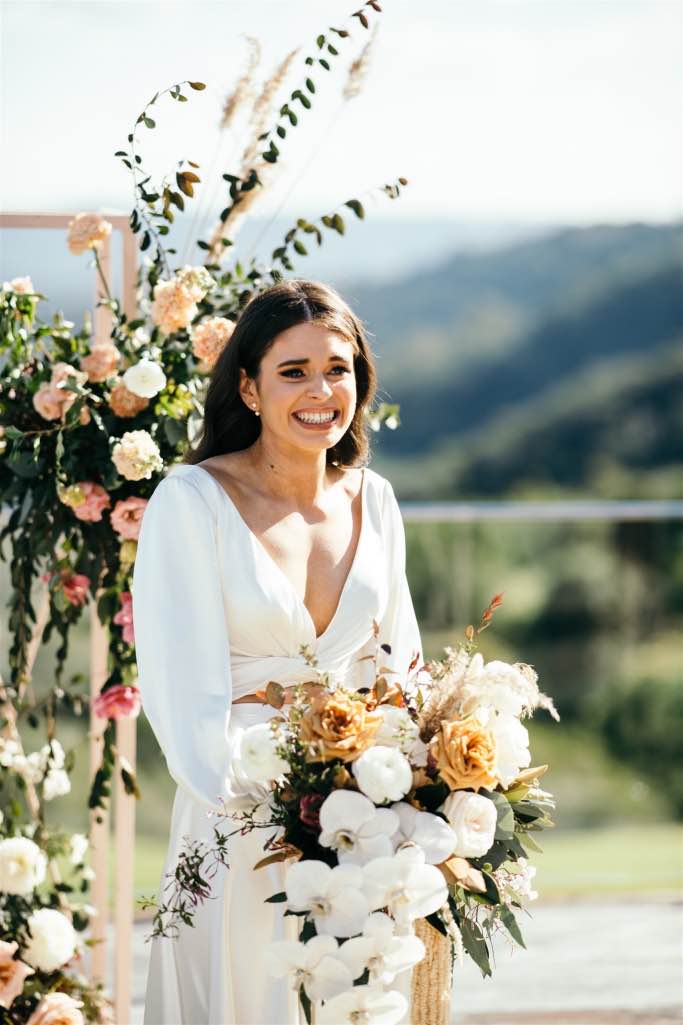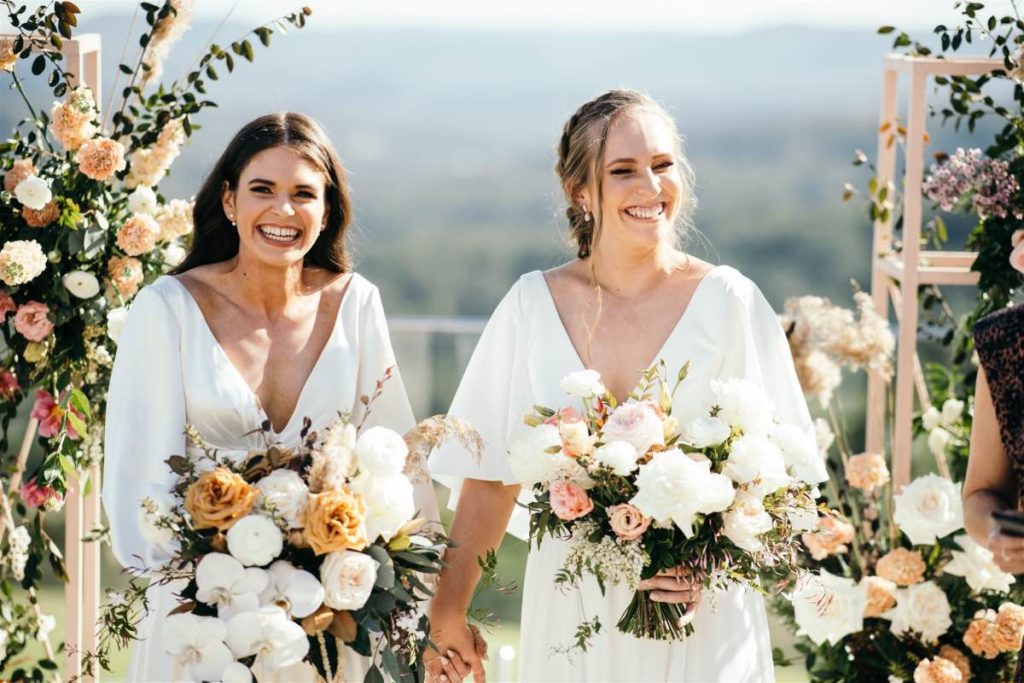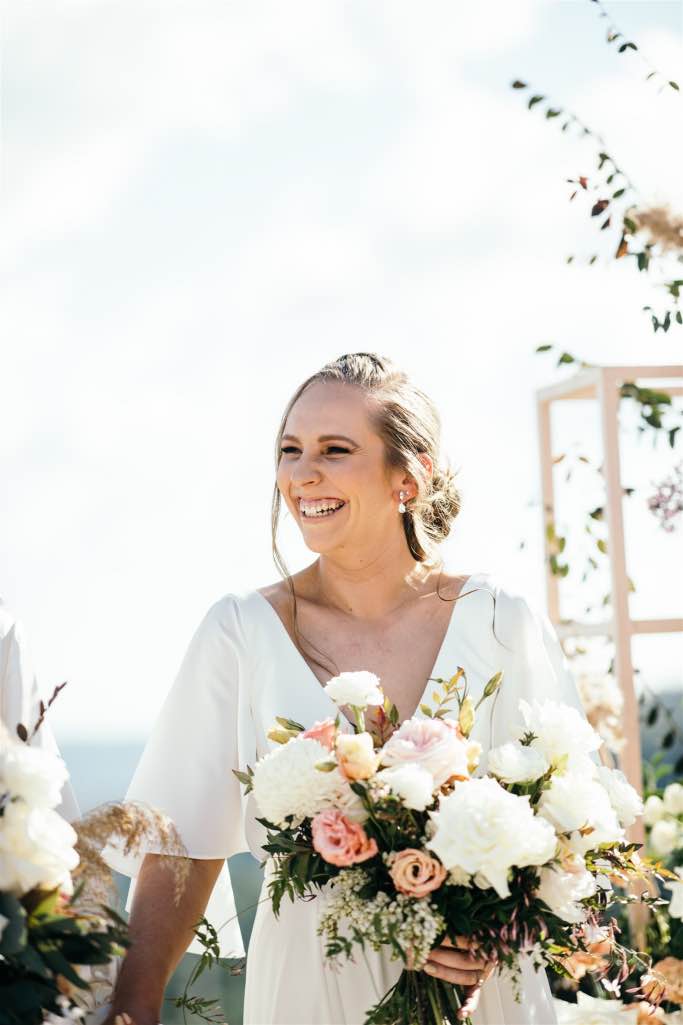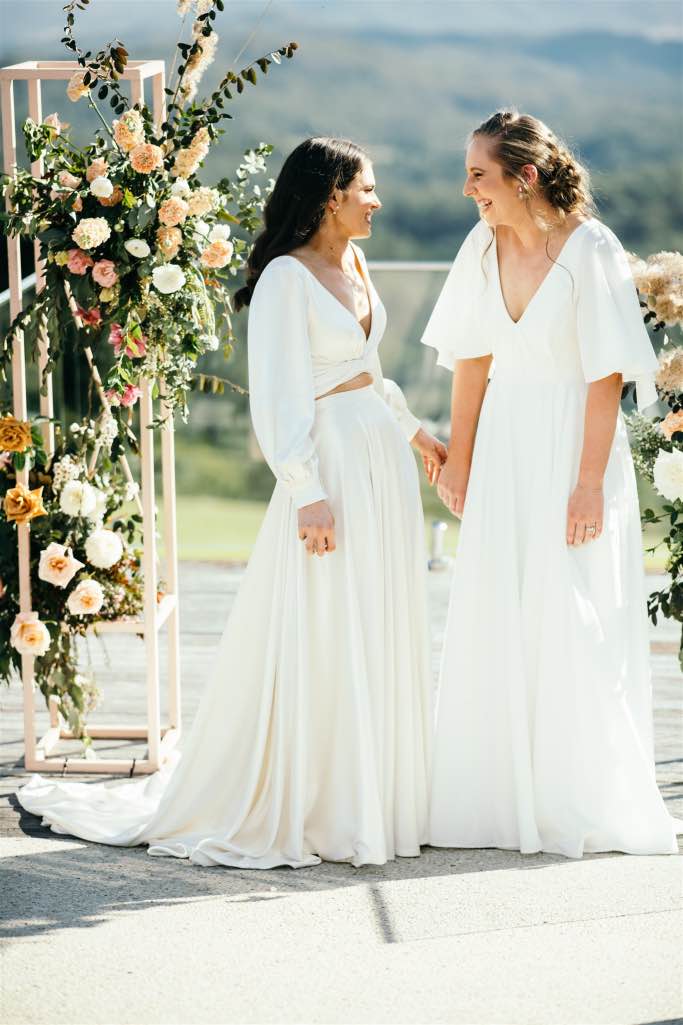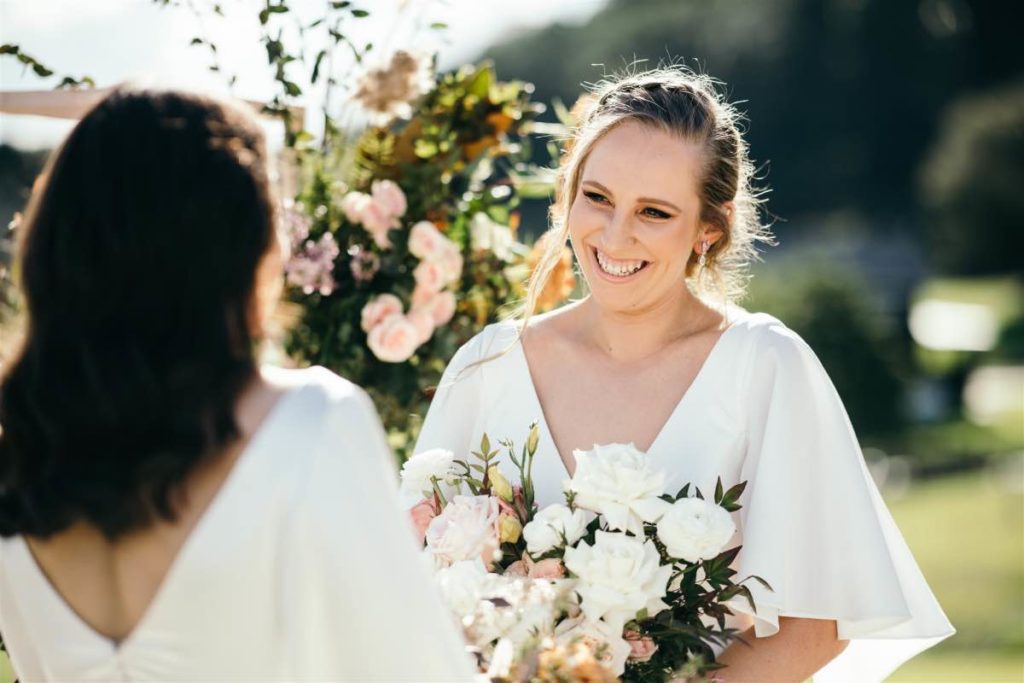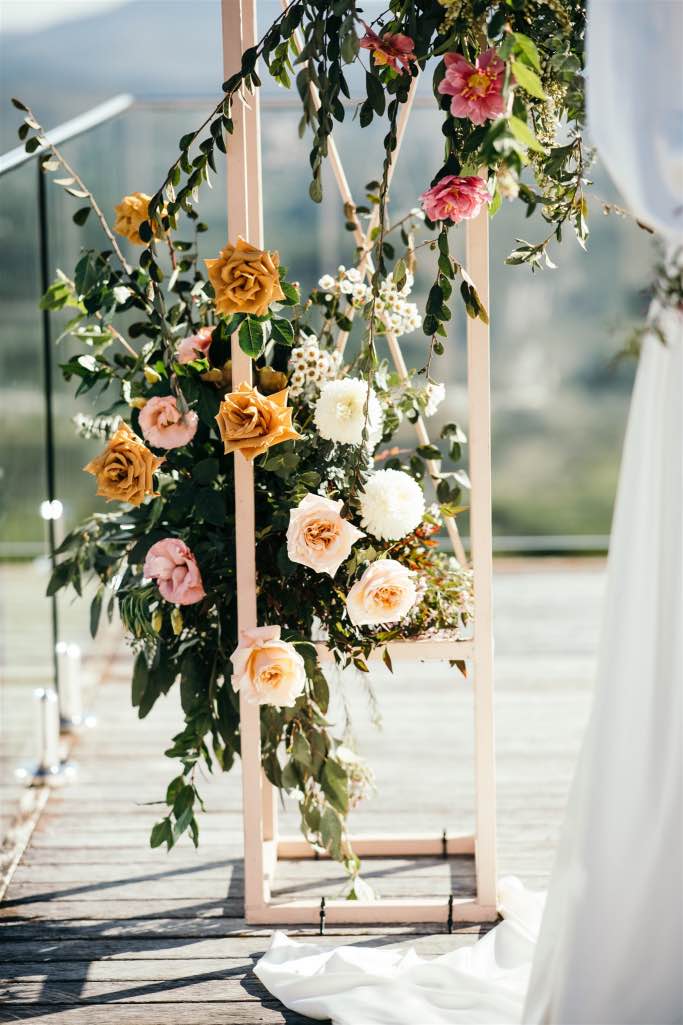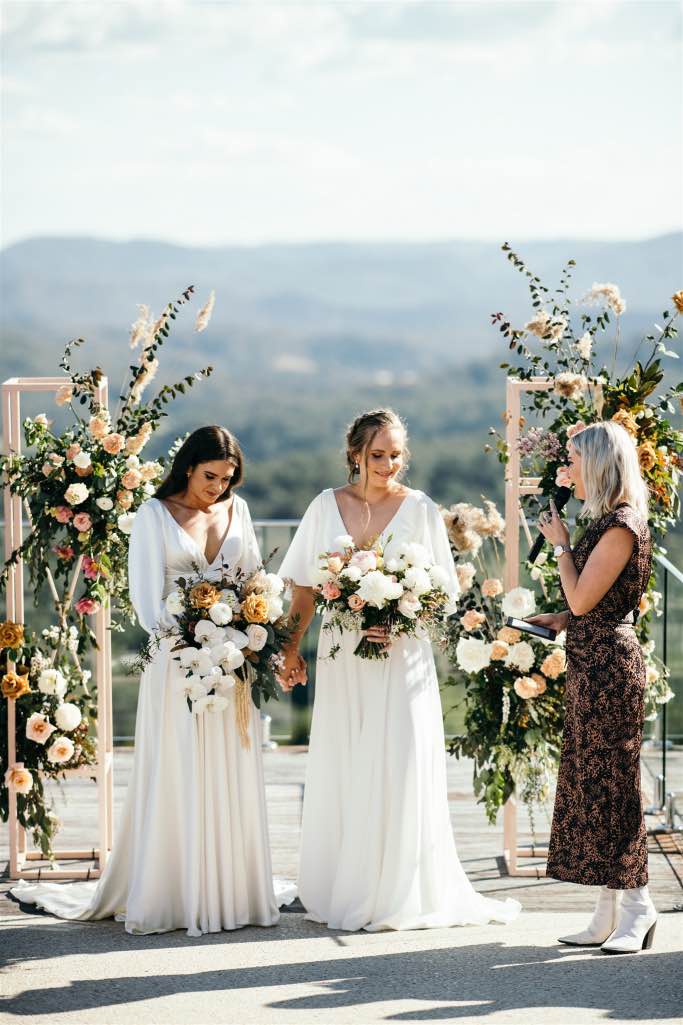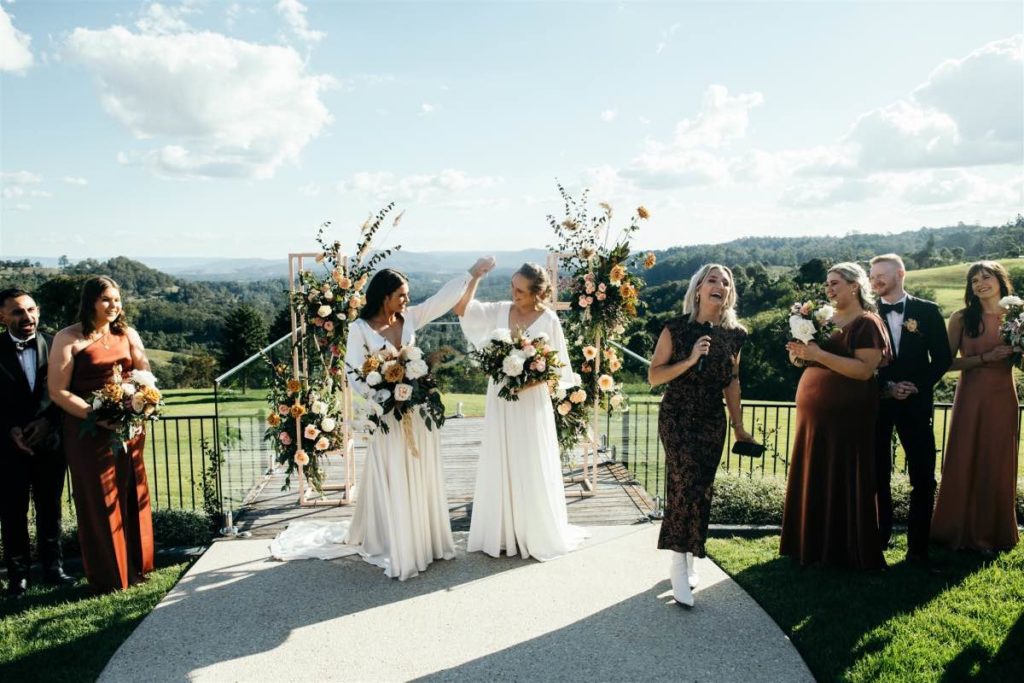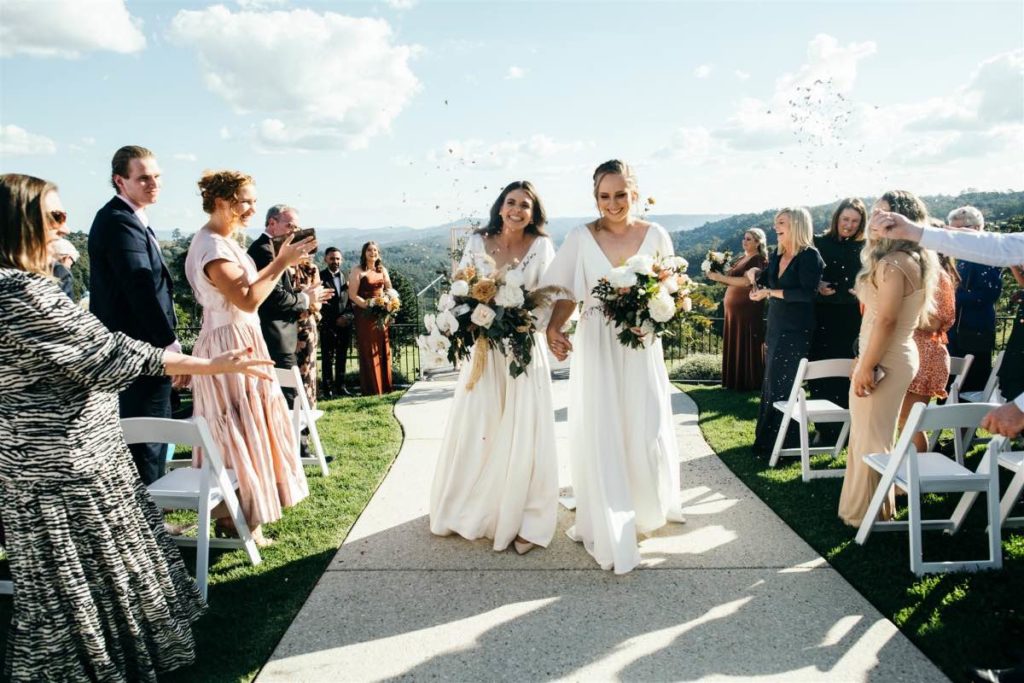 The Sperry tent reception provided by Sperry Tents Sunshine Coast was the centrepiece of the whole day. The guests walked from the ceremony space to the tent for the festivities and then to the Grand Barn located beside the lawns at the Old Dairy, for the dancing!
The colour palette for the barn was a mix of the warm terracotta and toffee tones with the softer peach and pinks. With the use of terracotta toned vessels, we tied the napkins and styling elements together. The large hanging installation dominated the centre of the Sperry and framed the bridal table.
The Grand Barn was not left lonesome with a feature mantlepiece floral and lounge areas with floral features.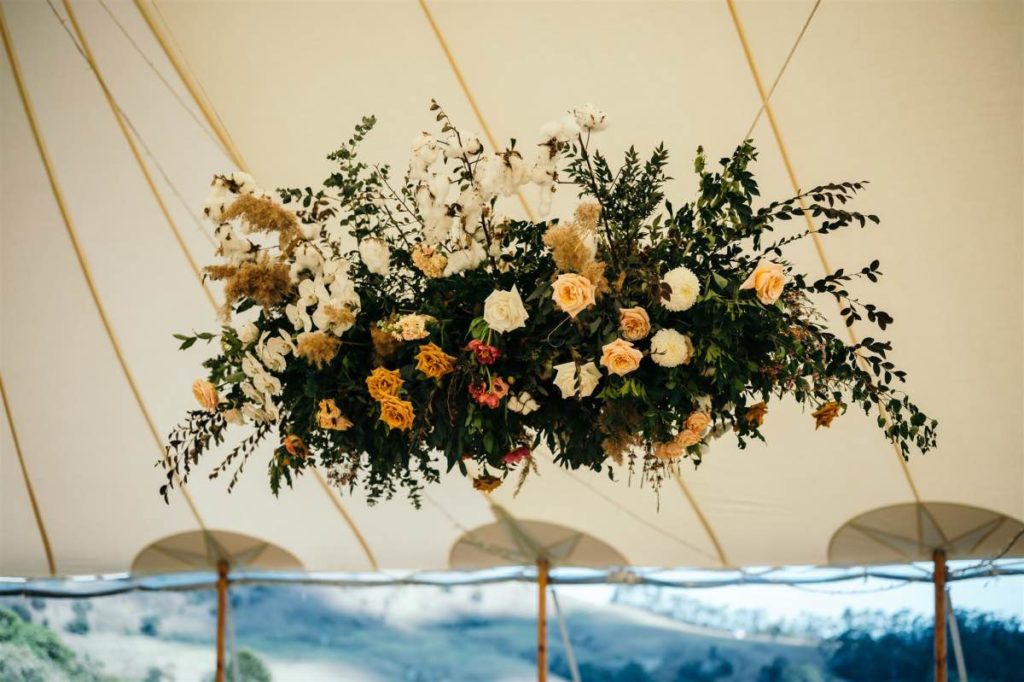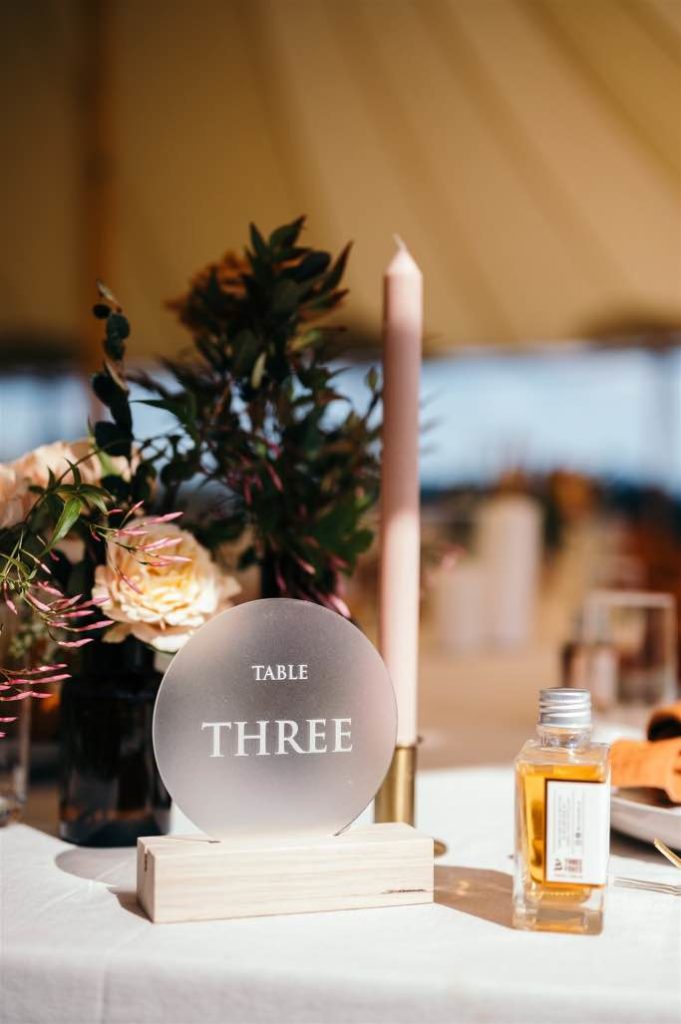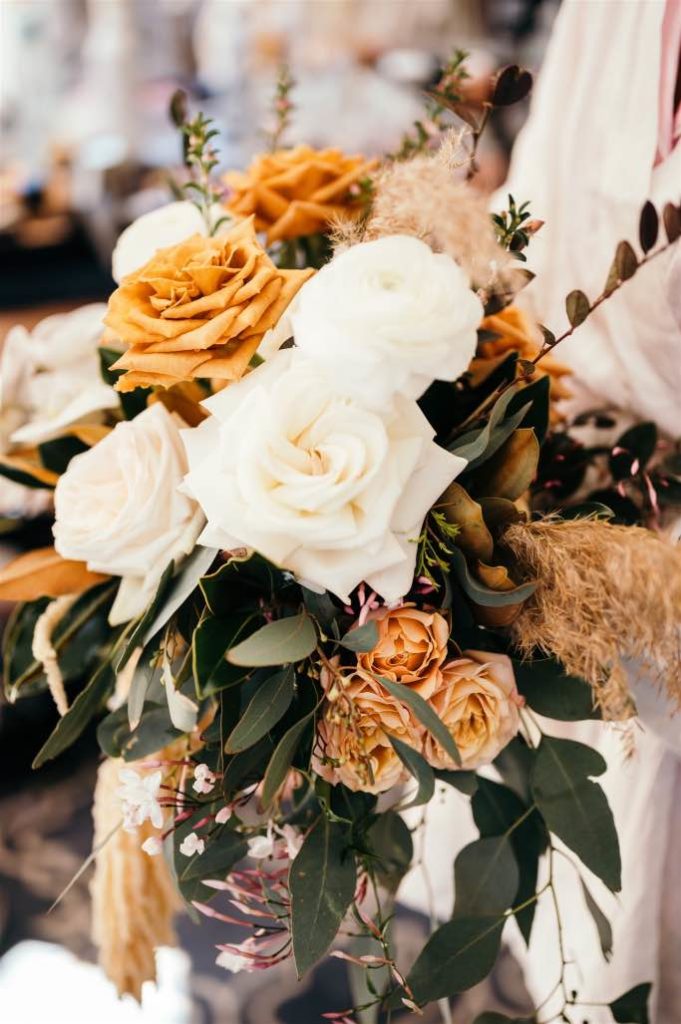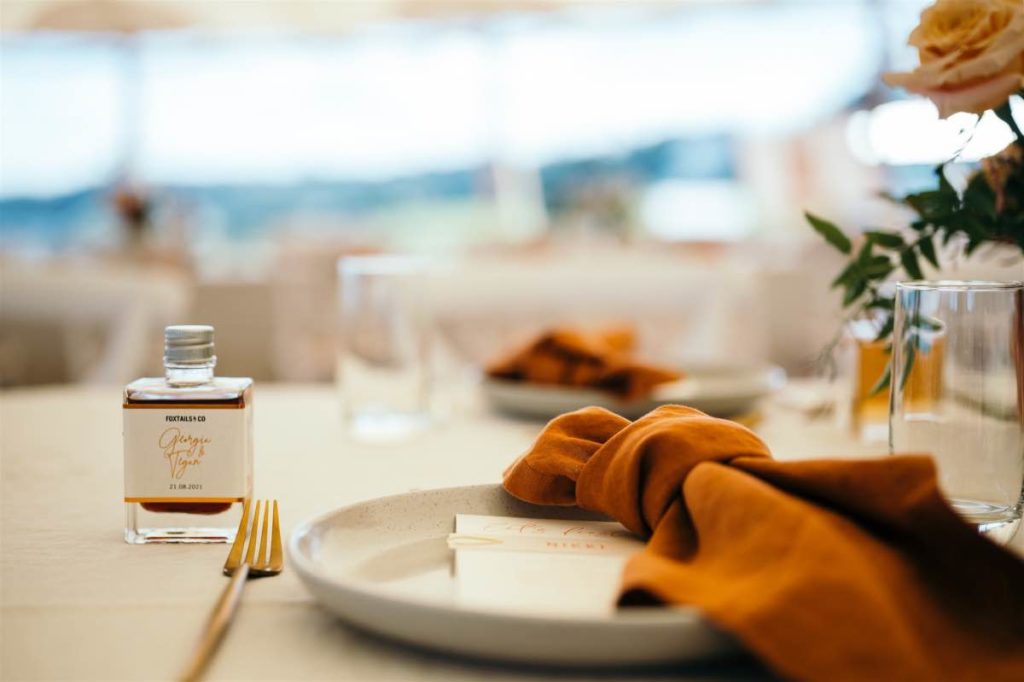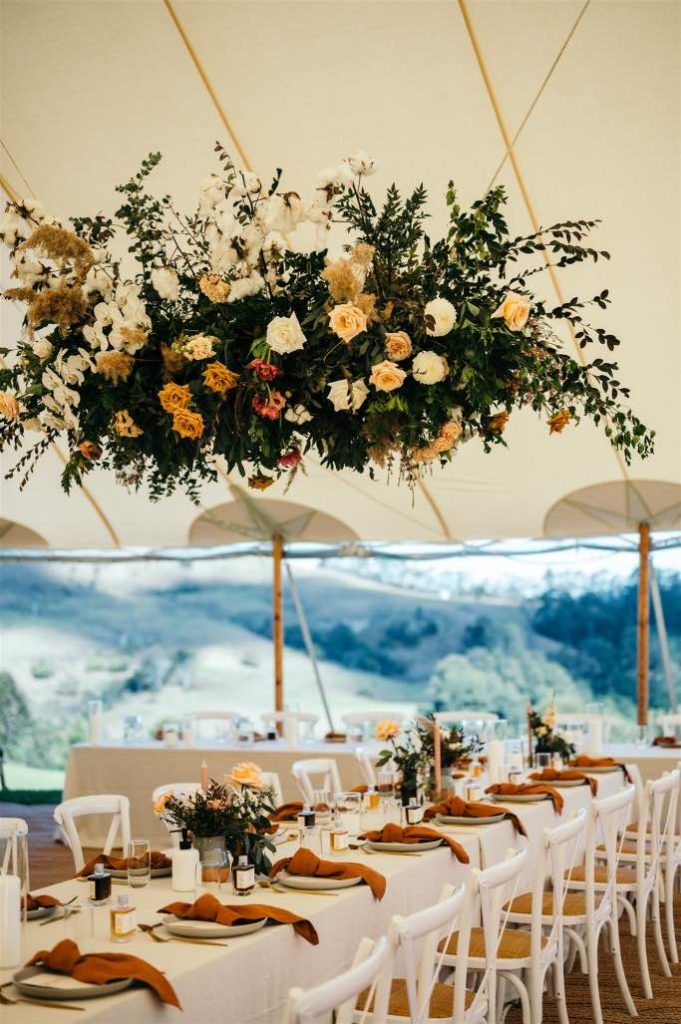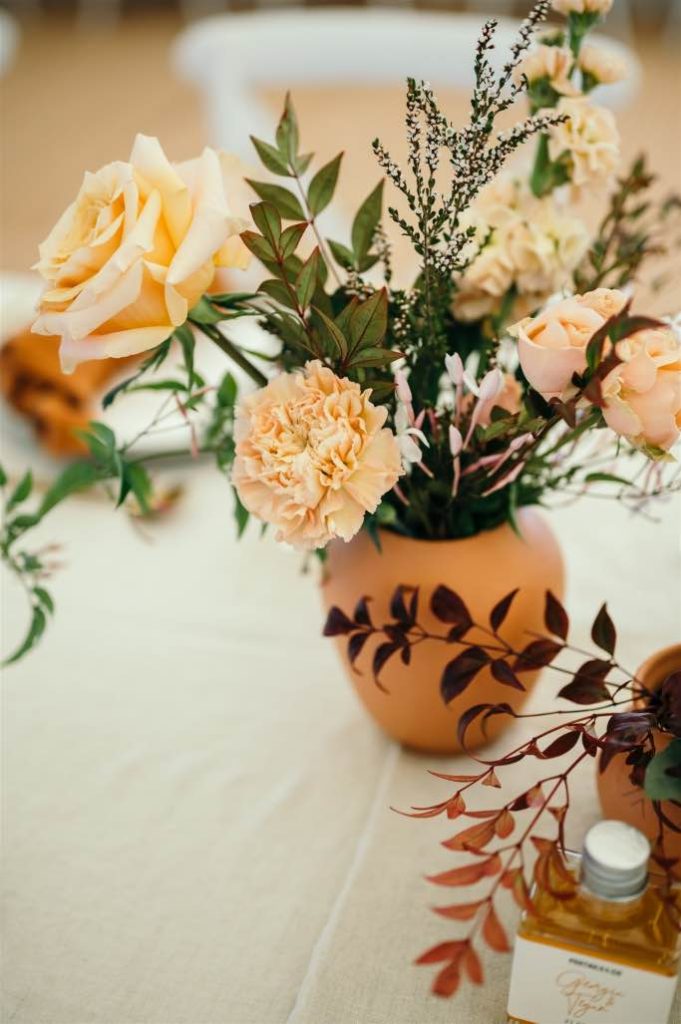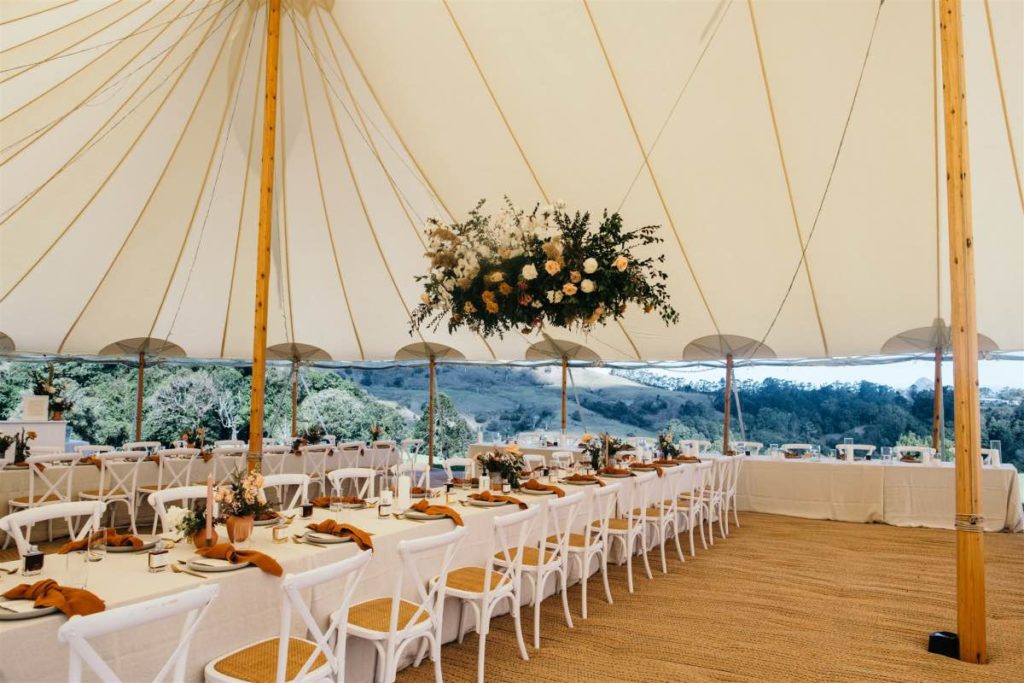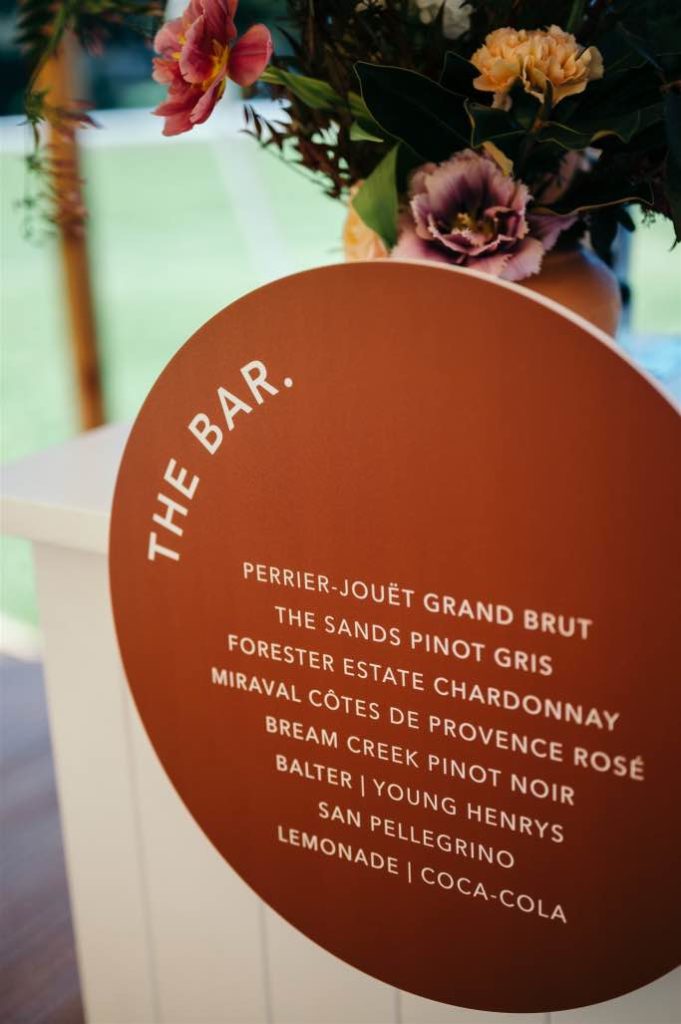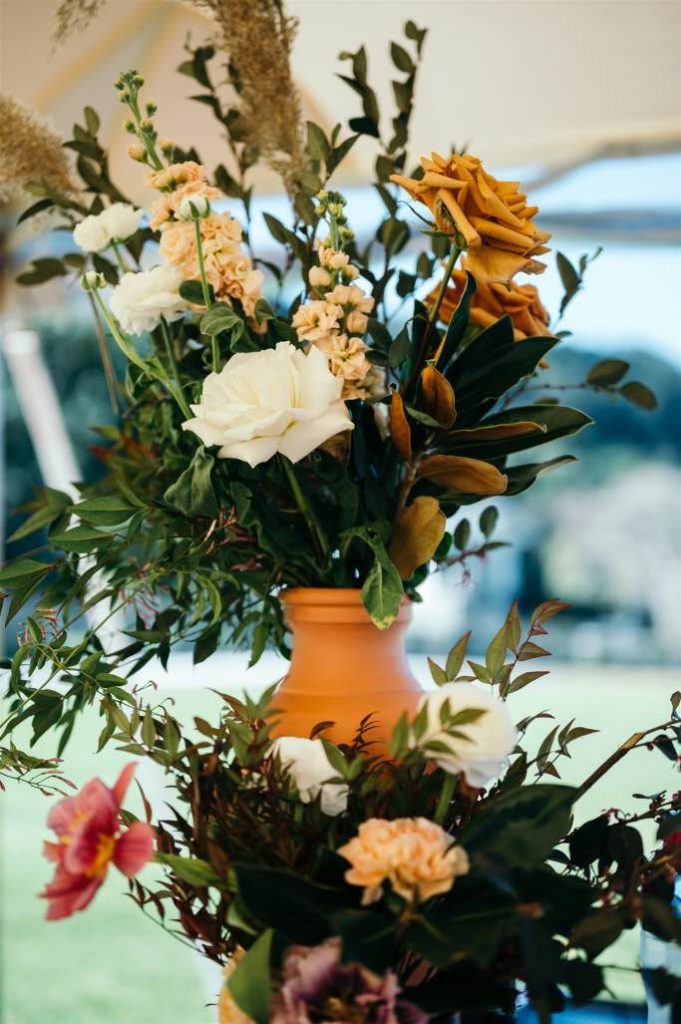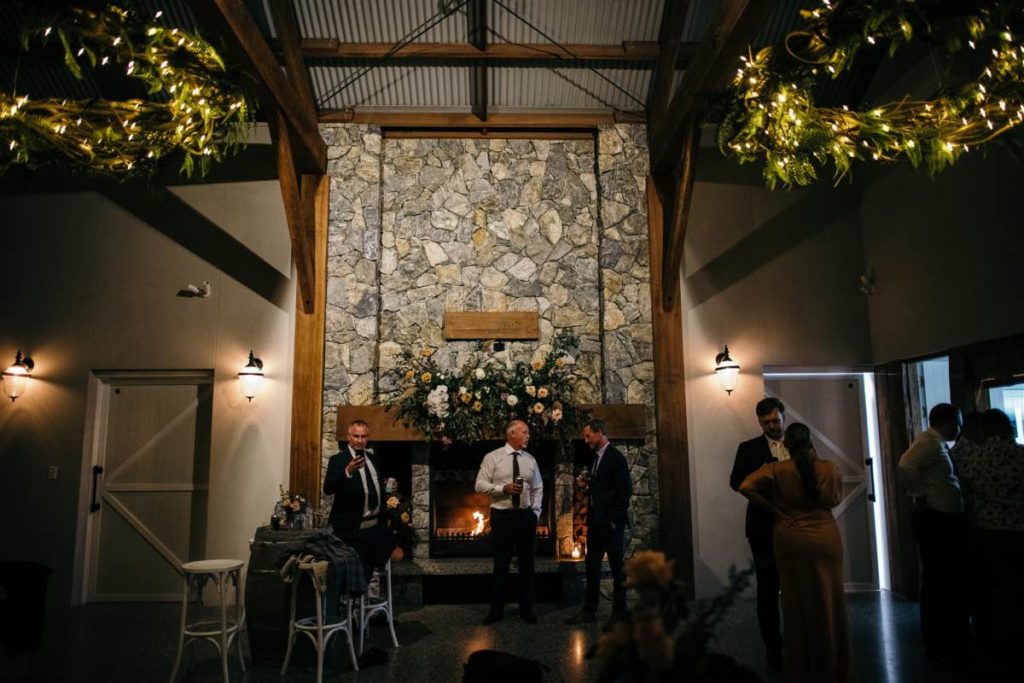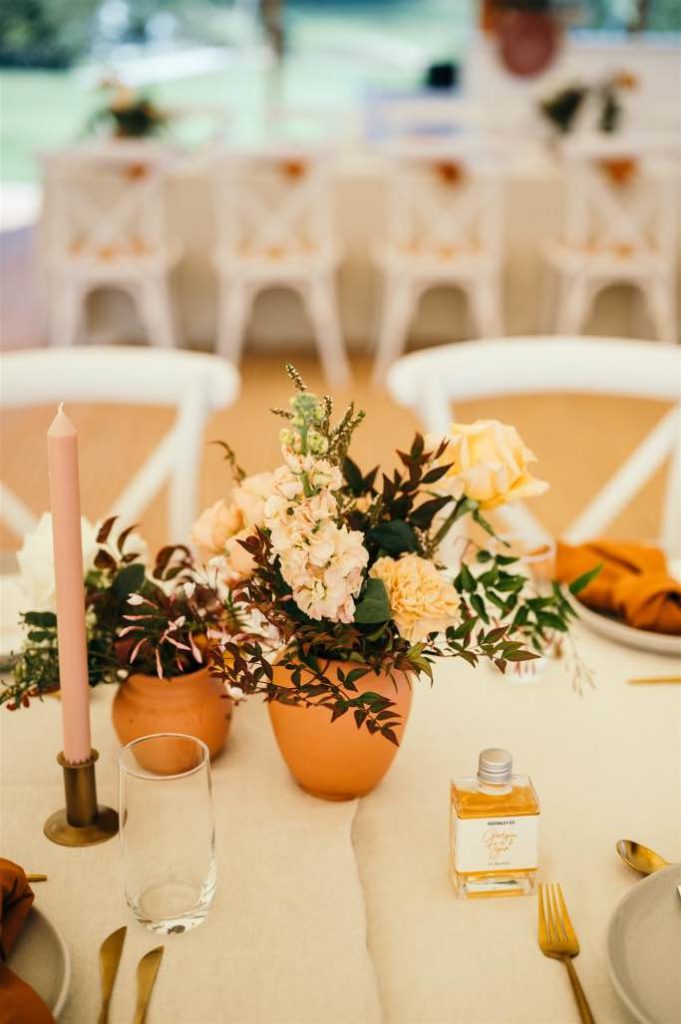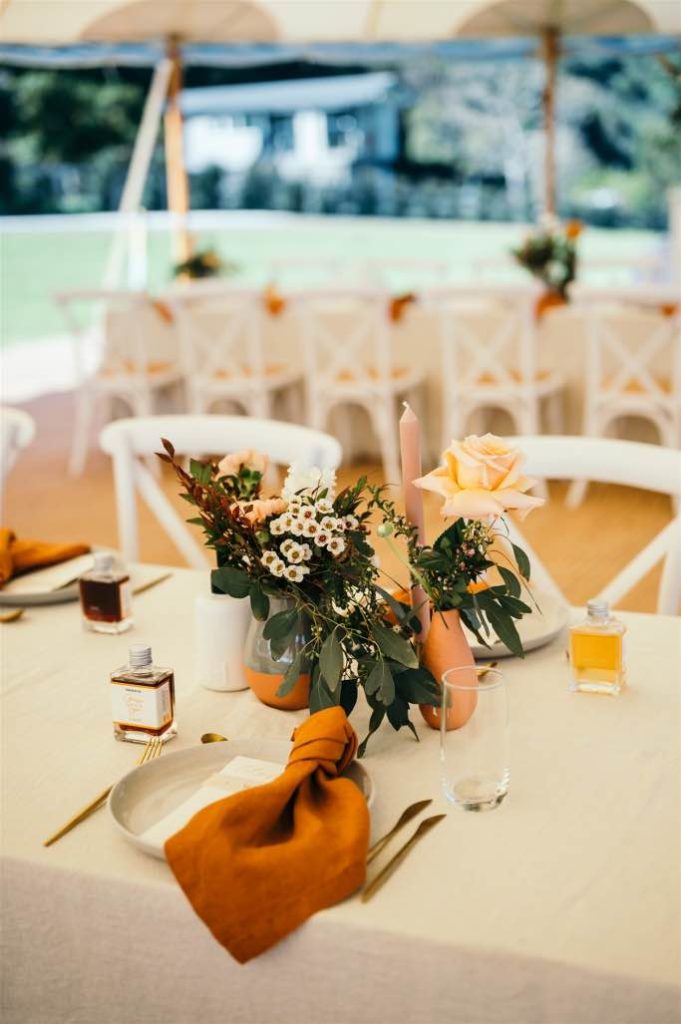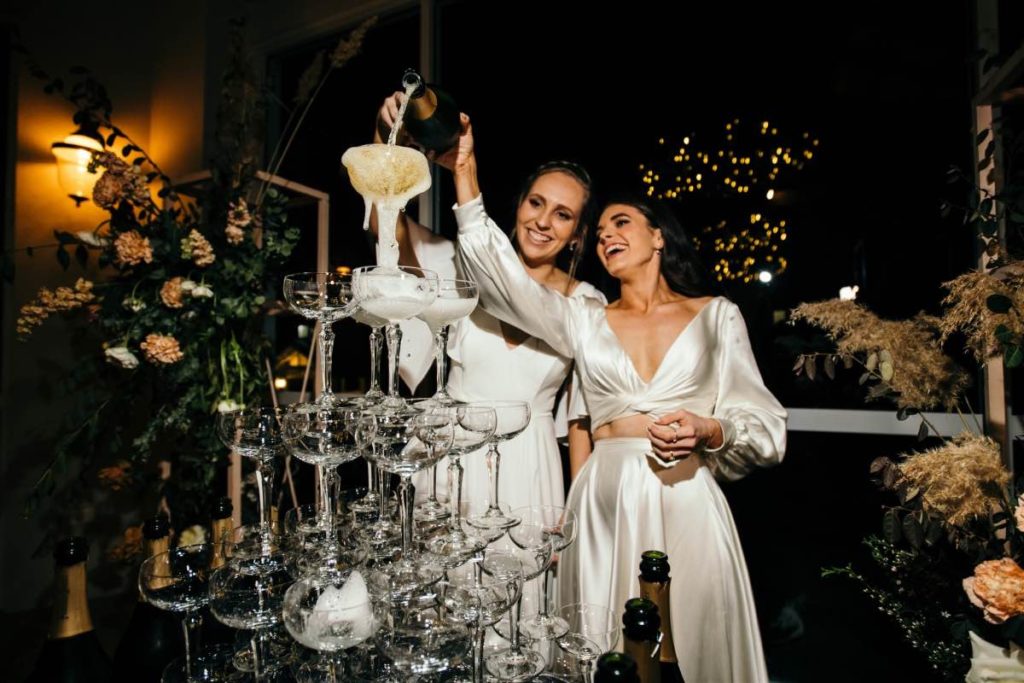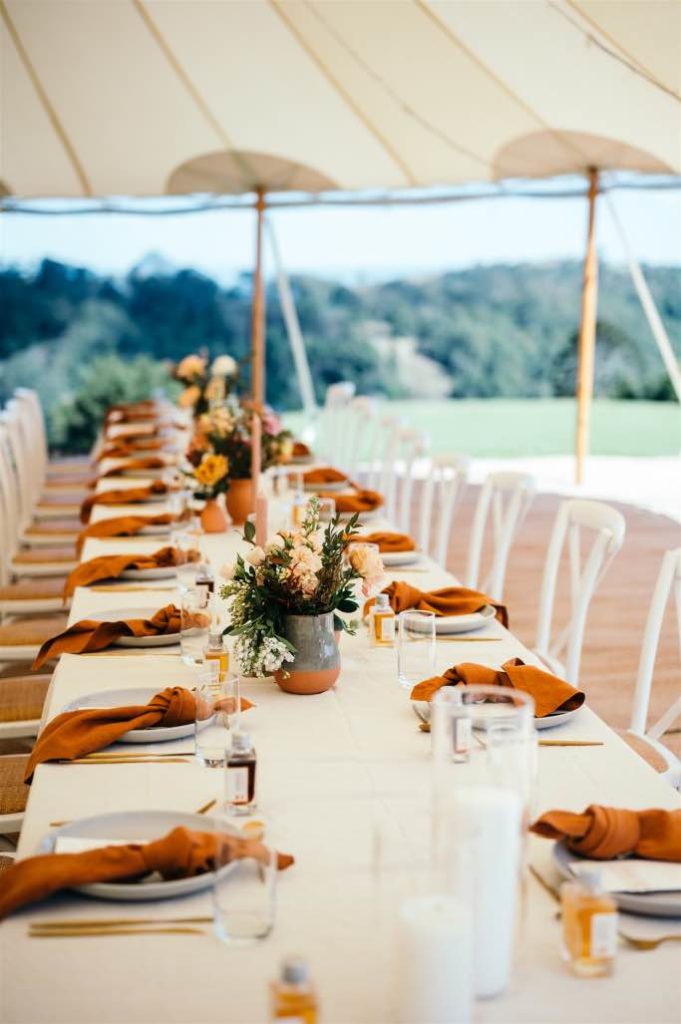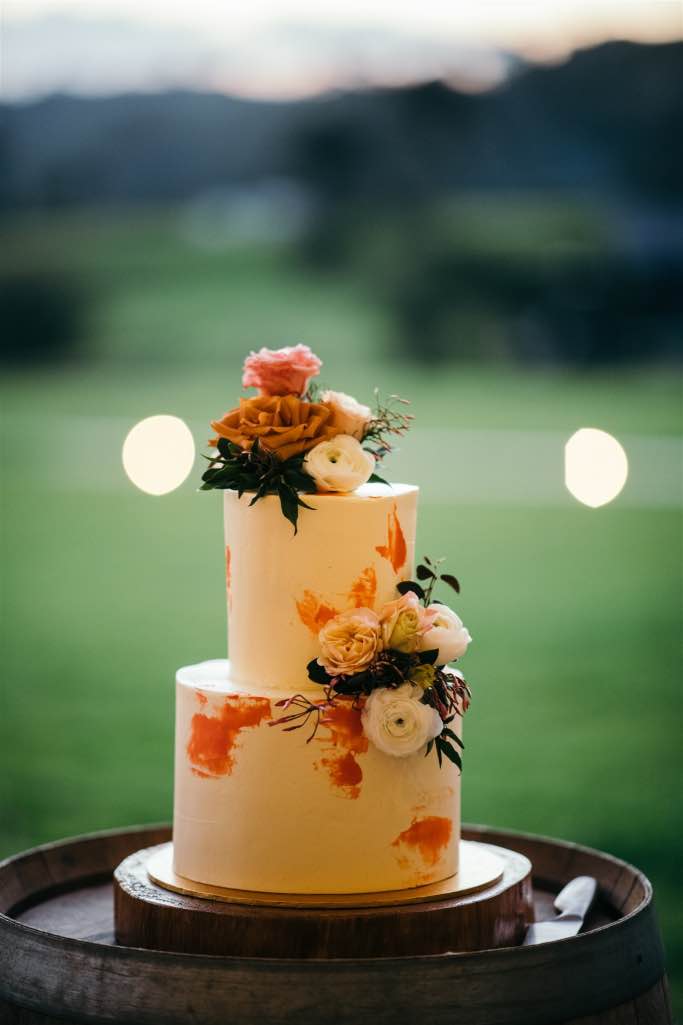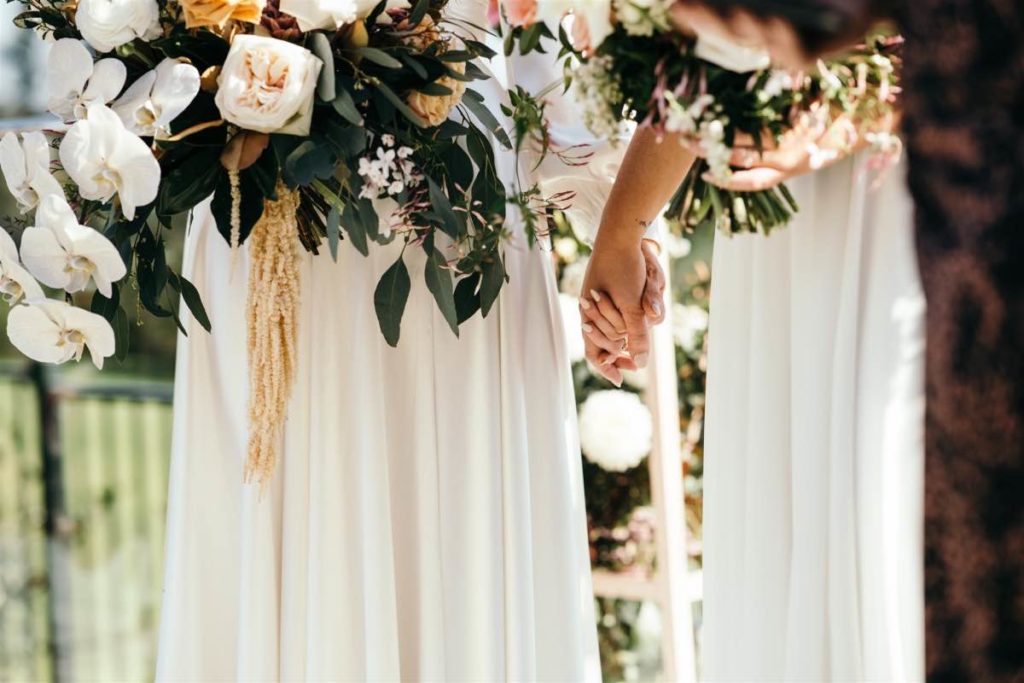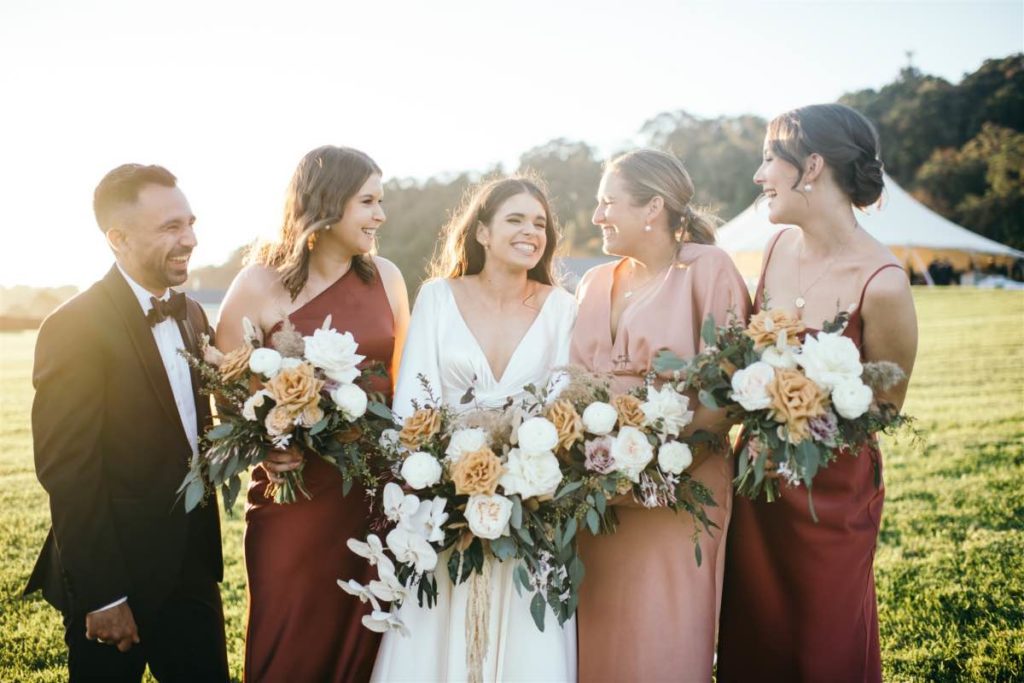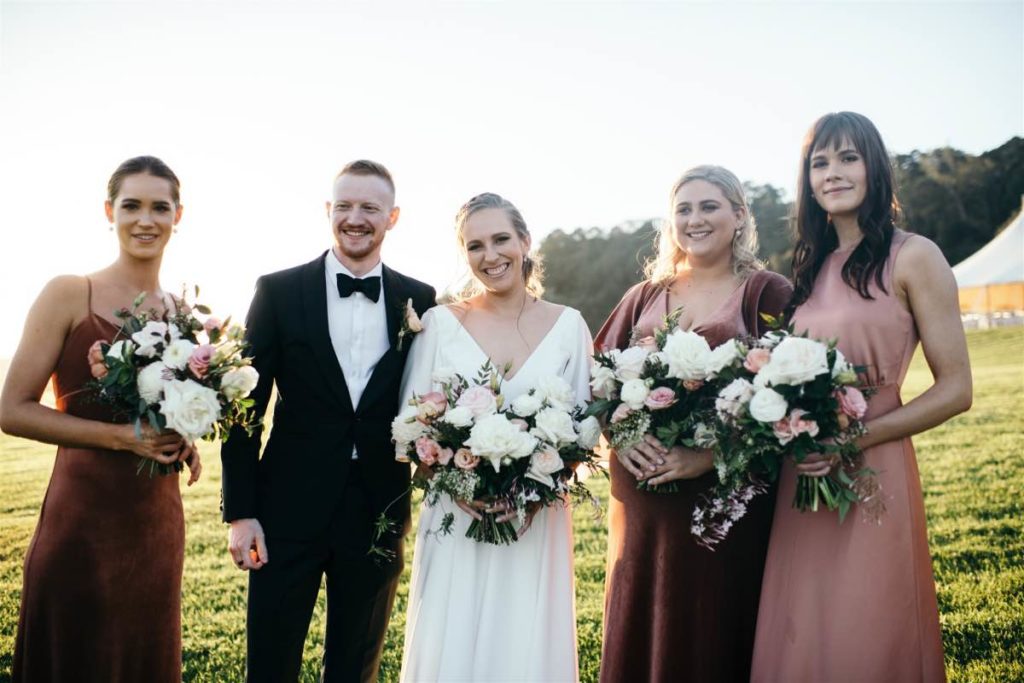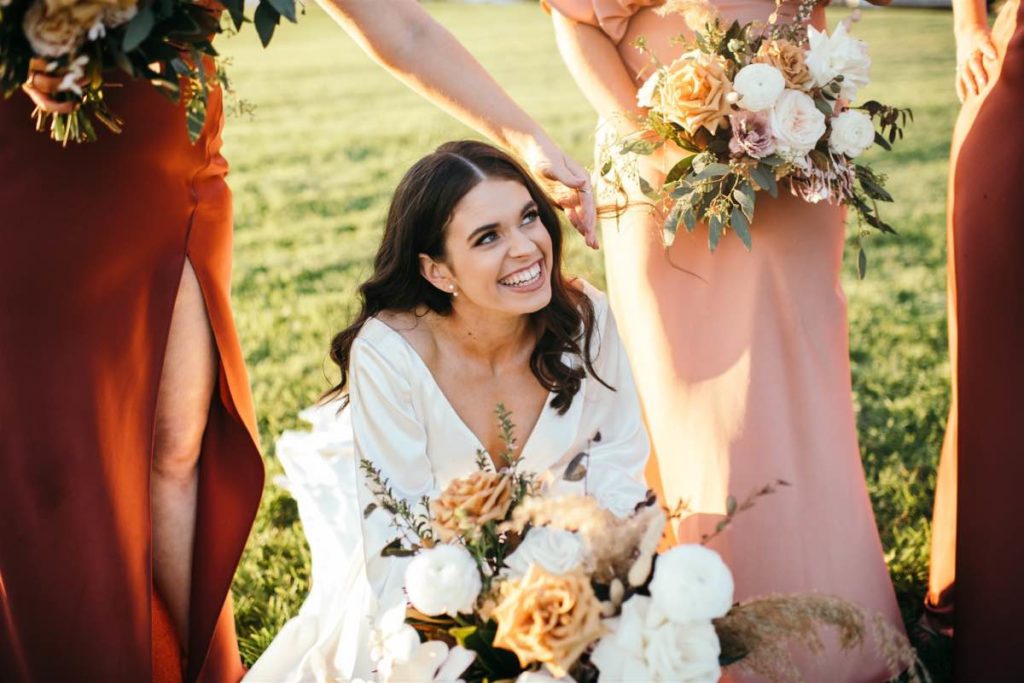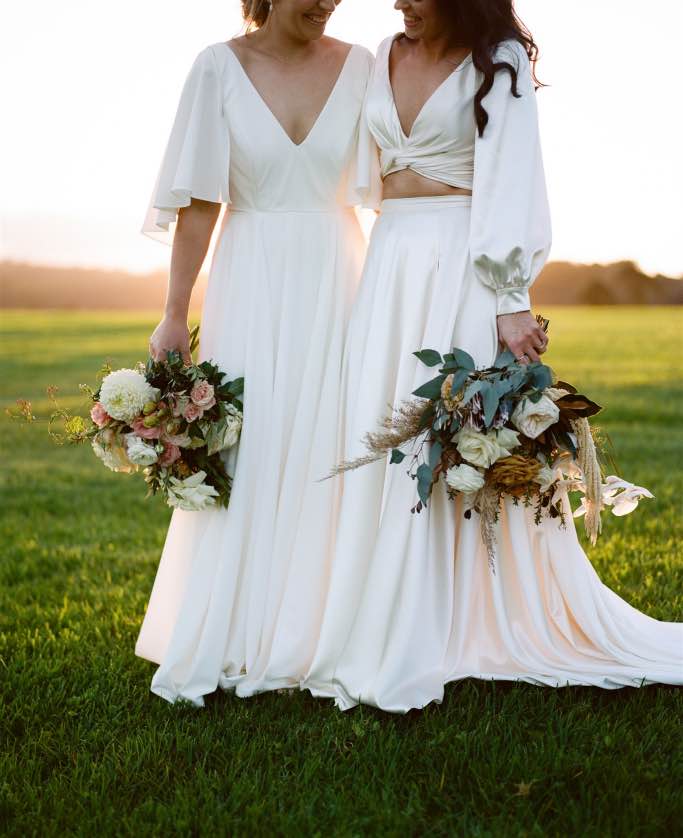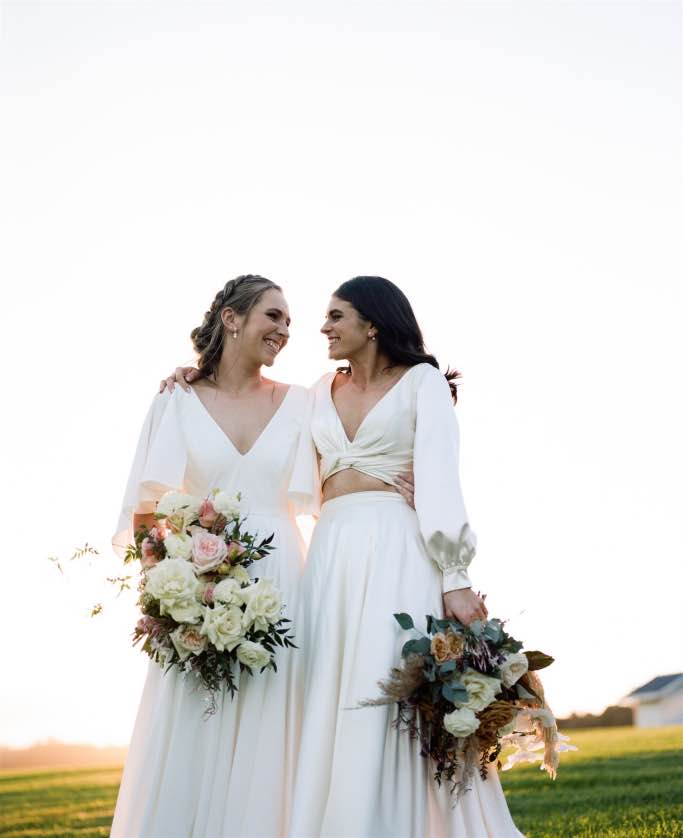 Date AUGUST 2021 | Venue THE OLD DAIRY | Photographer MORGAN ROBERTS | Stylist SIMPLY STYLE CO | Coordinator MAPLE WEDDINGS AND EVENTS | Celebrant LADY LOVE  | Make Up NIKITA PERE | Video ALEXANDRA PRATT WEDDING VIDEOGRAPHY (apwv) | Catering VANTEEN | Dress BABUSHKA BALLERINA + ERIN CLARE BRIDAL | Sperry SPERRY TENTS SUNSHINE COAST | Cake JOCELYN'S PROVISIONS