GAIL + EVAN AT SPICERS TAMARIND
SPICERS TAMARIND
SEPTEMBER 2021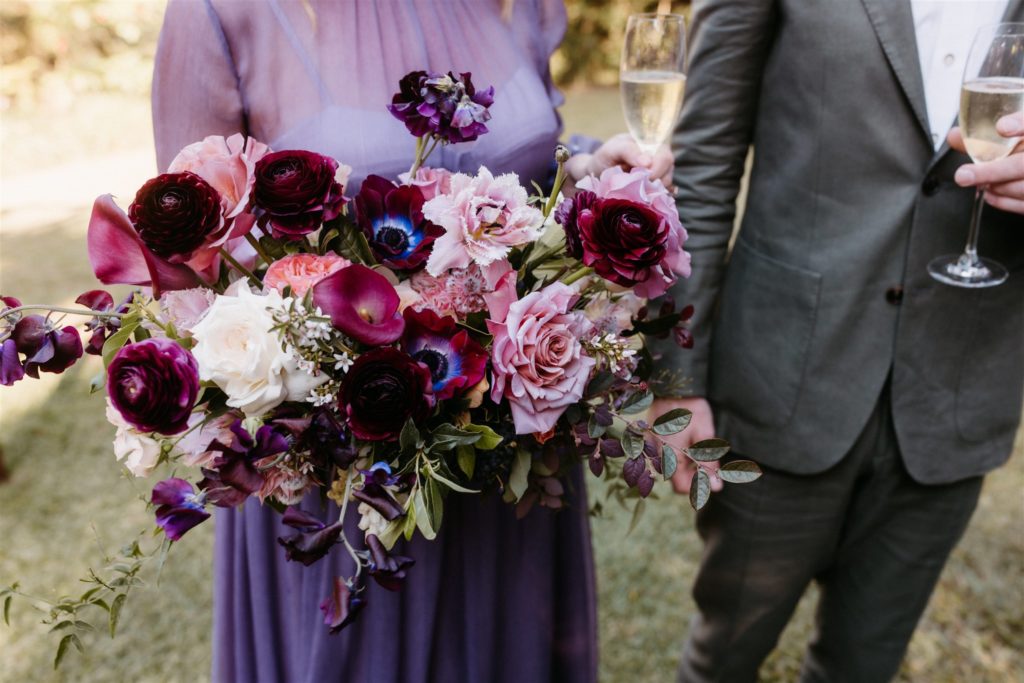 We have been waiting to show you this one! We had the hardest time culling the gallery!
We loved Gail and Evan's vision for their relaxed, intimate wedding at the iconic Sunshine Coast hinterland venue, Spicers Tamarind. We loved the rich moody palette, the luxe chalice florals and amazing unique  whimsical textures and products we got to work with.
Gail was amazing to work with and had a clear view of what she wanted from her day, she trusted us to create one of our most favourite bouquets to date! Sandi is still talking about it!
This oversized, lush stunner had lashings of apricot and golden/mauve roses (only one suppliers does these) sweet peas, ranunculus, calla lilies, anemones, blushing bride proteas, frilled double tulips, cordyline seeds and other interesting textures and foliages. These floral all in tones to compliment her stunning gown.
As the couple walked together down the aisle they saw the gorgeous florals we had created for their wedding ceremony, using the existing arbour at the venue. Full lush clusters of florals and foliage cascading across the timber arbour, filled with loads of interesting florals and textures. Did you see the mulberries?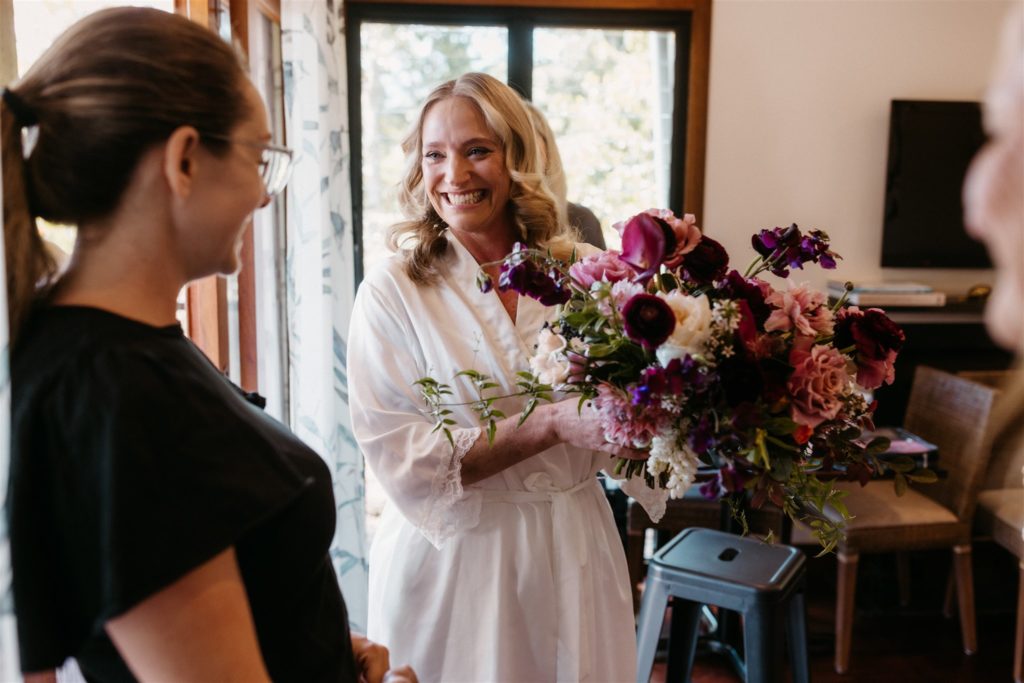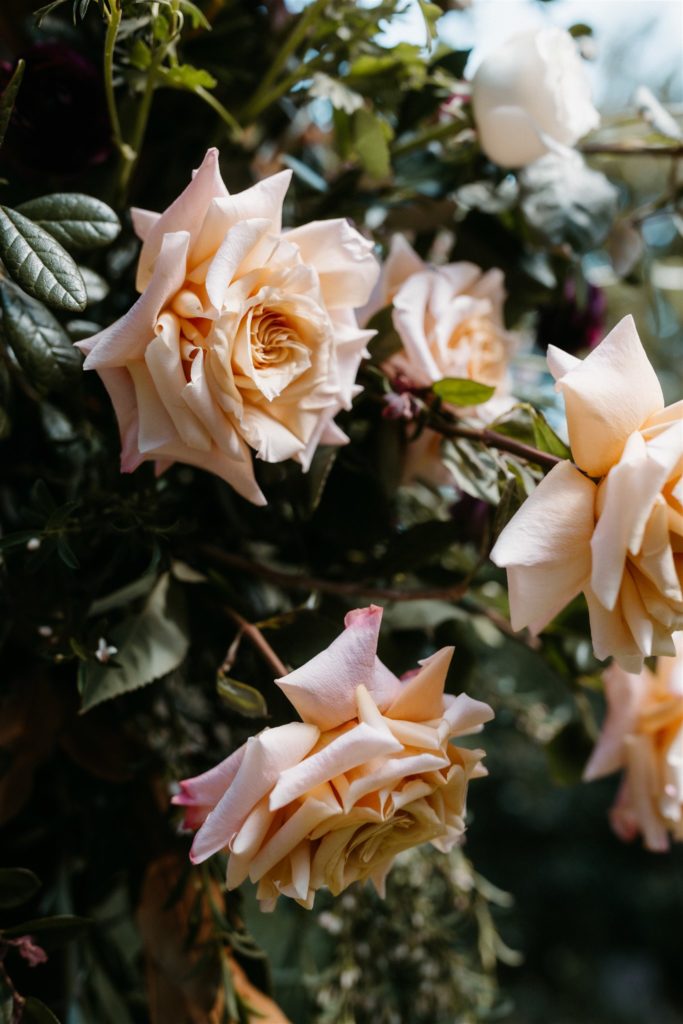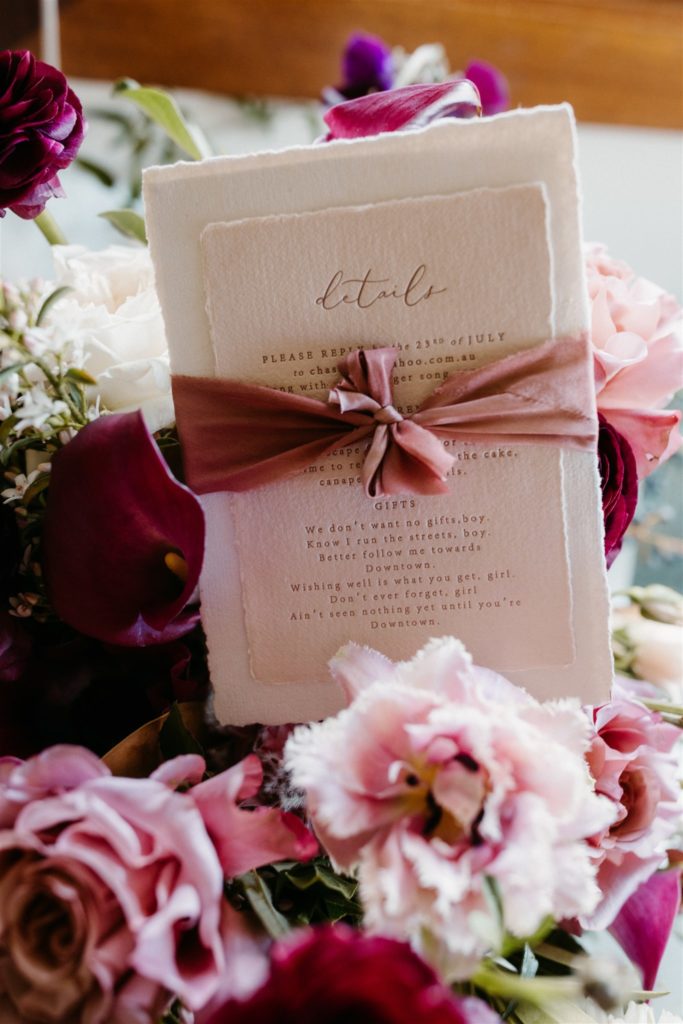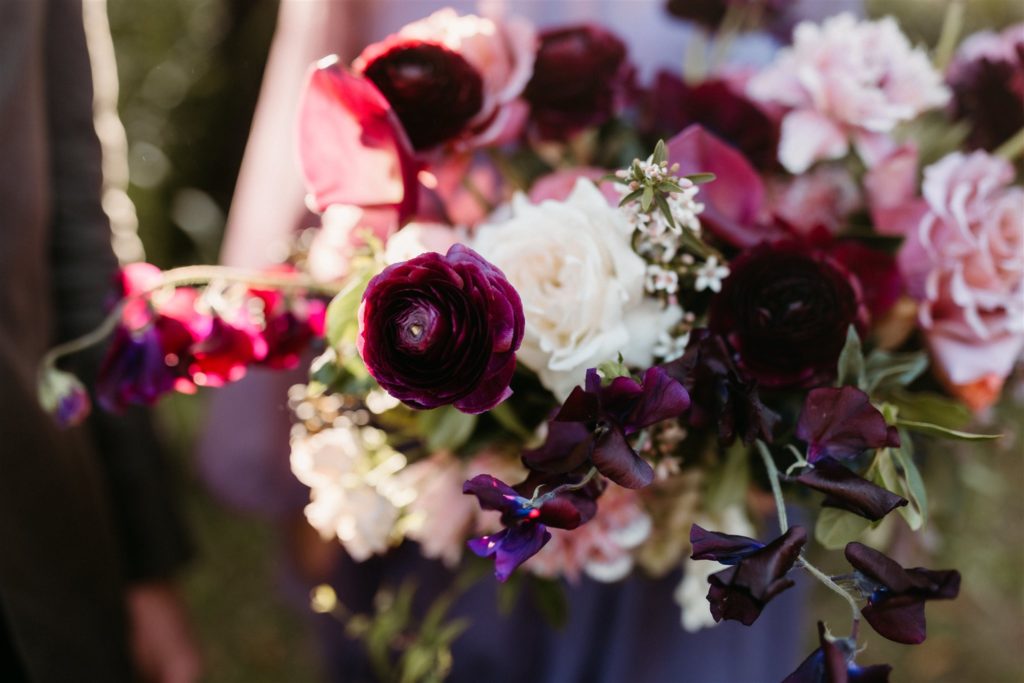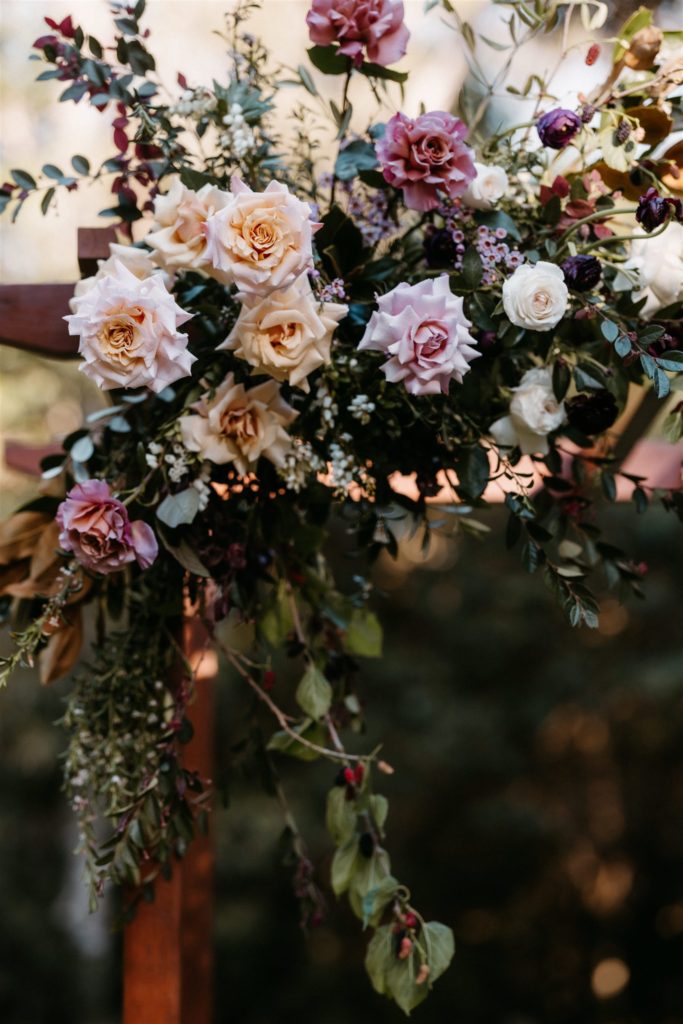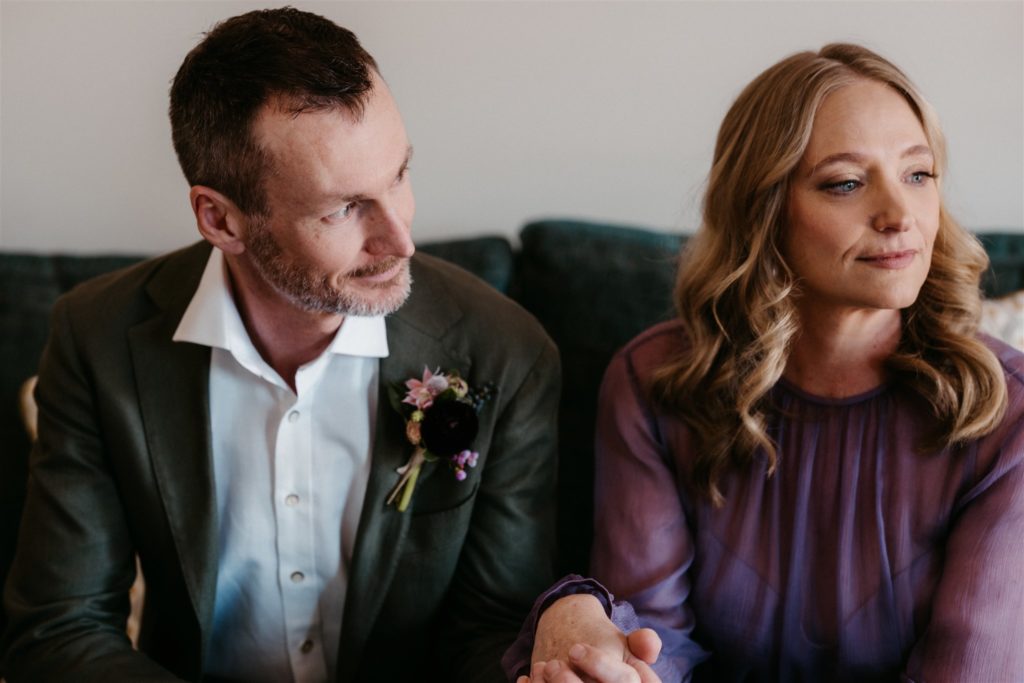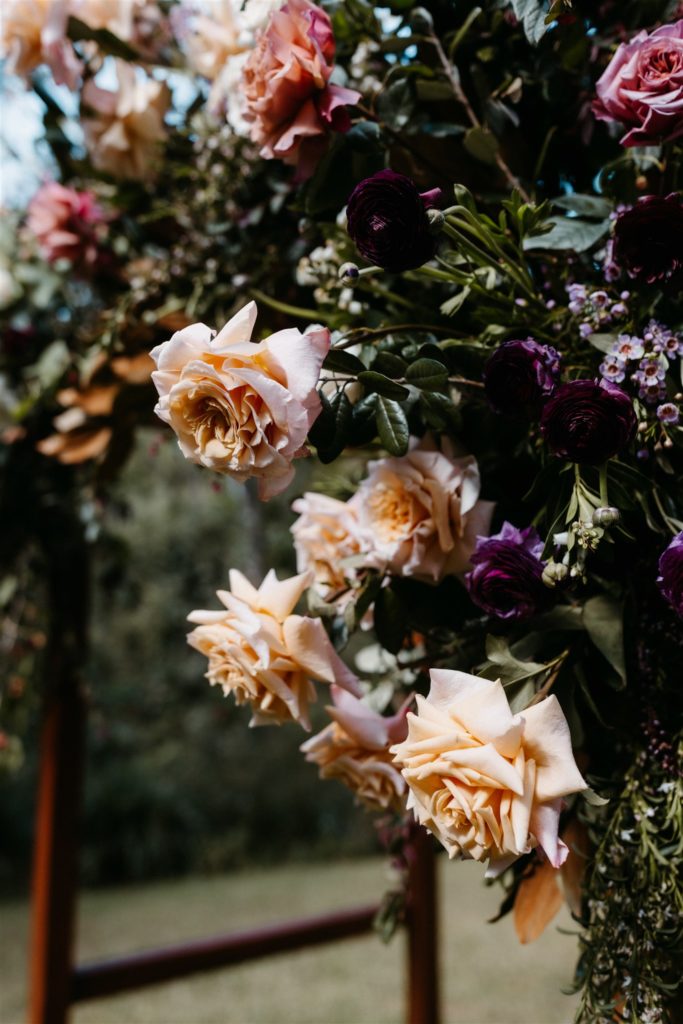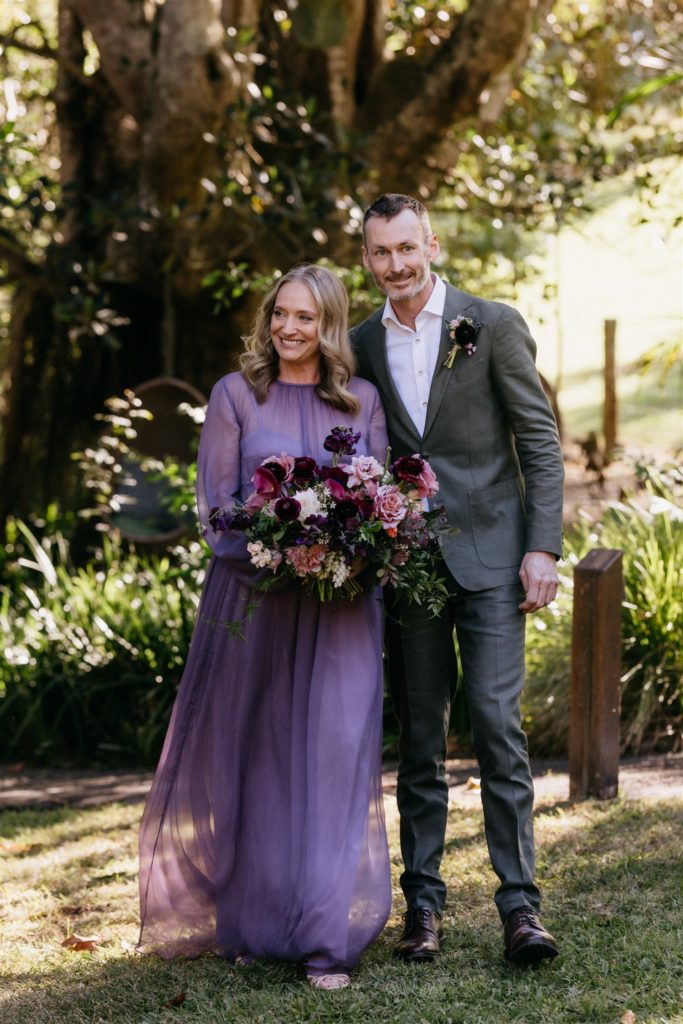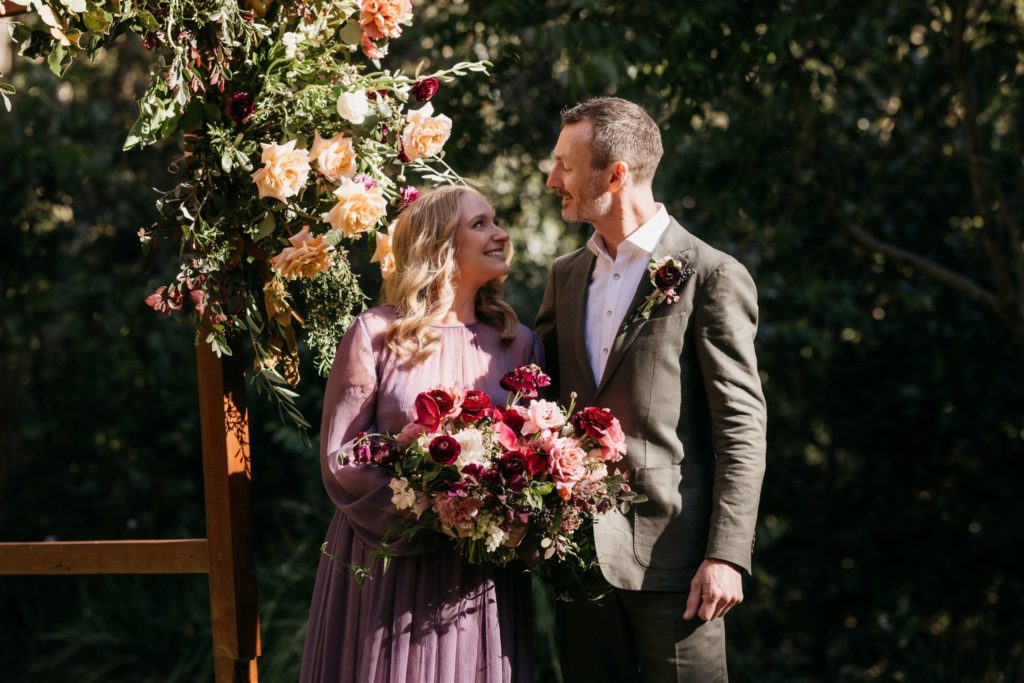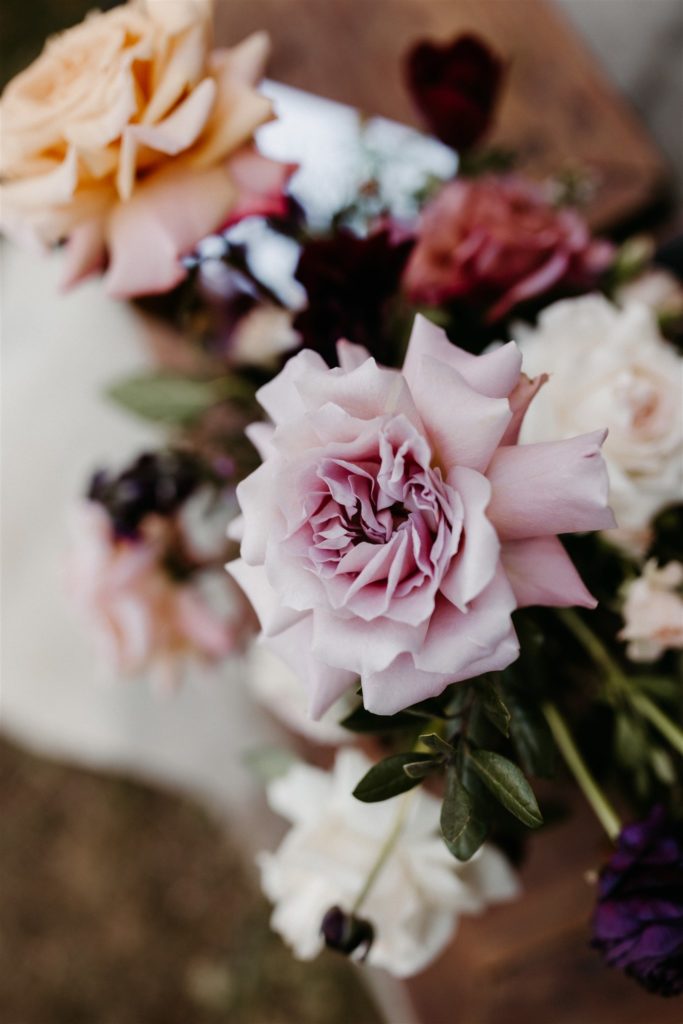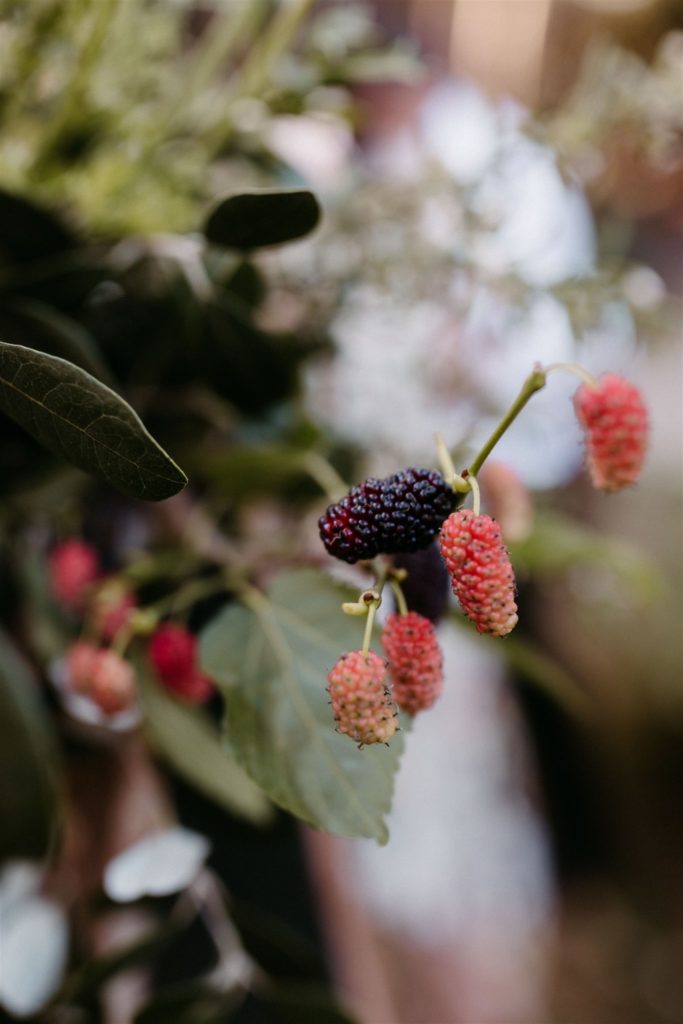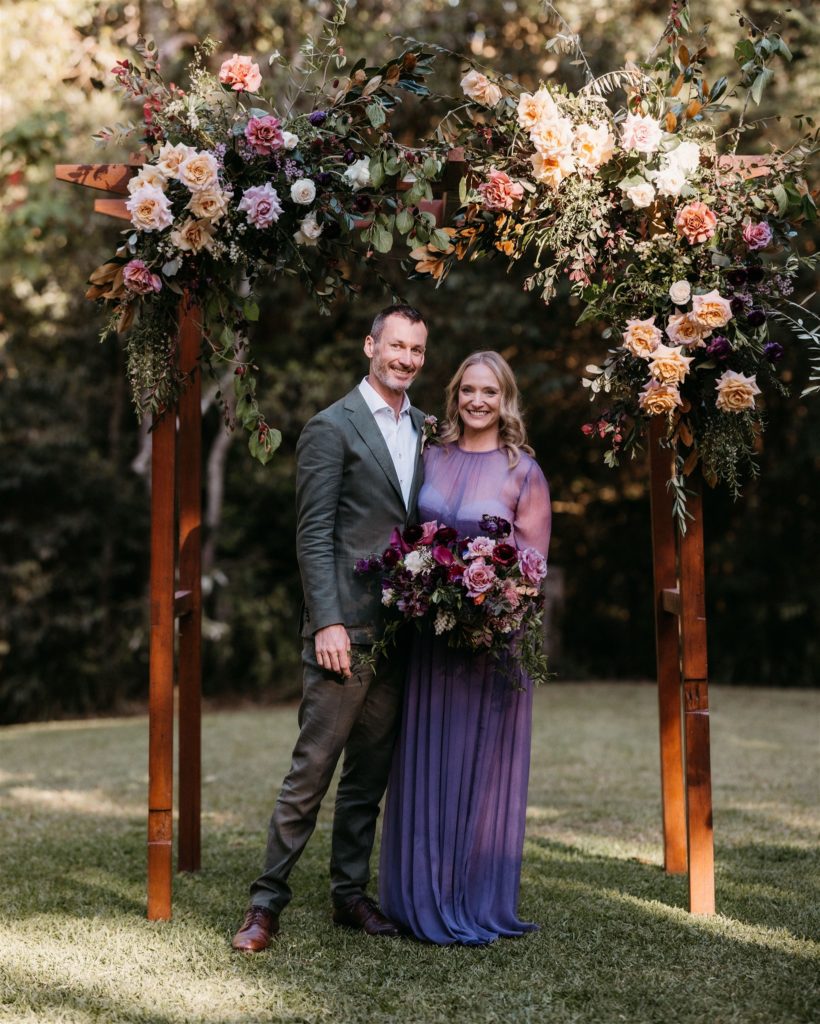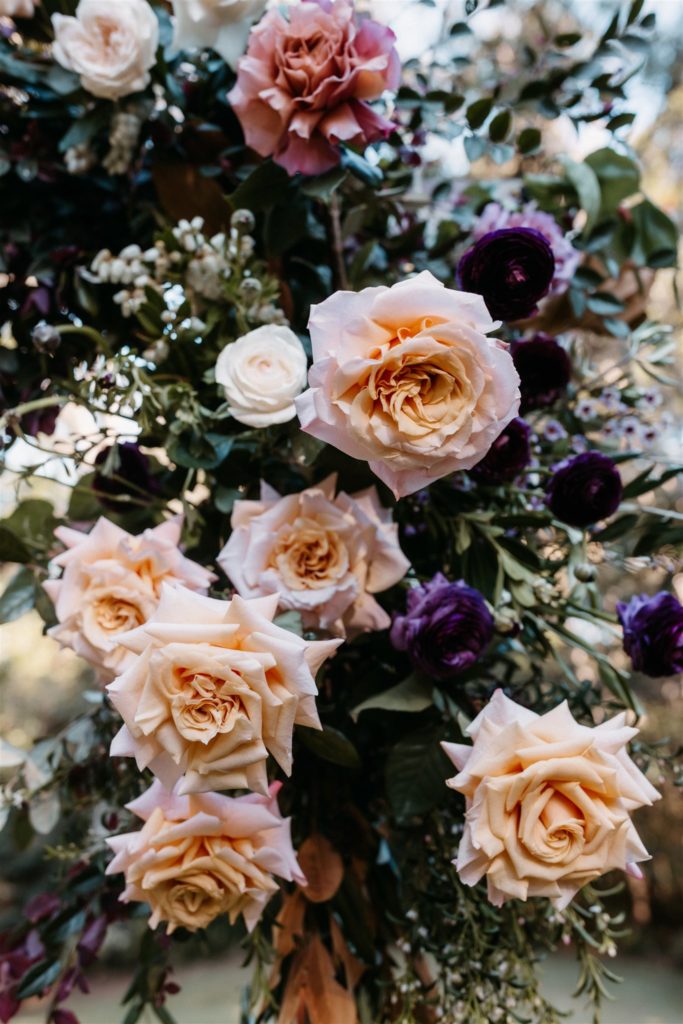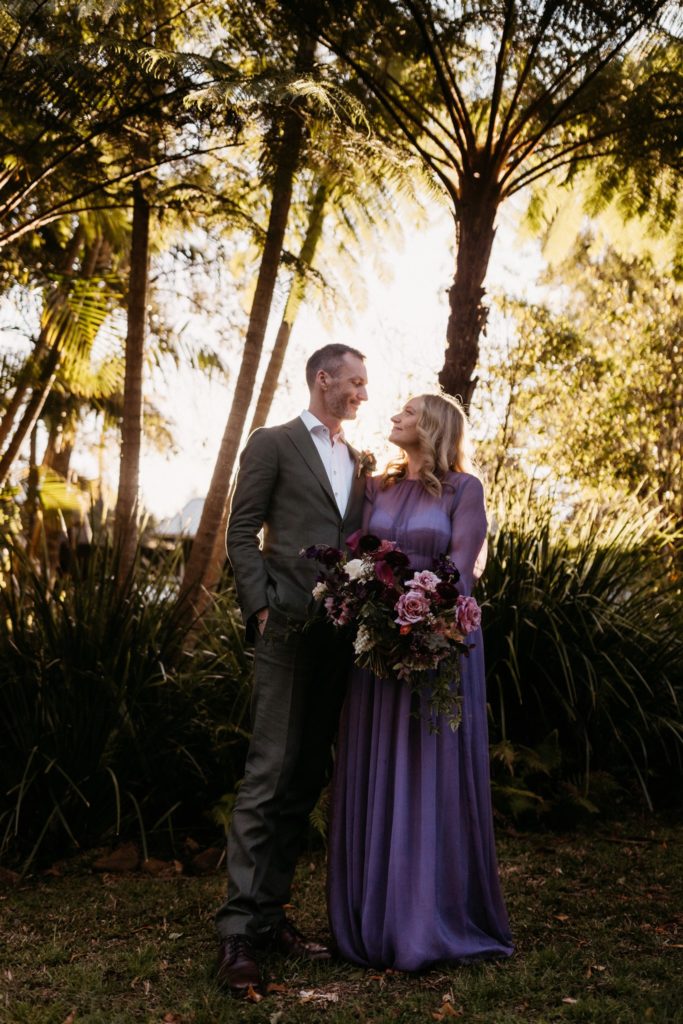 After the reception, guests were treated to a relaxed and fun canapés by the fire among Lovebird Weddings lounges and styling elements. We used a stunning chalice for lush florals for the lounge areas, photo board and luscious cake.
Now the depth of the colour palette starts developing. The deep plum, blush, ivory, sage and rose gold elements.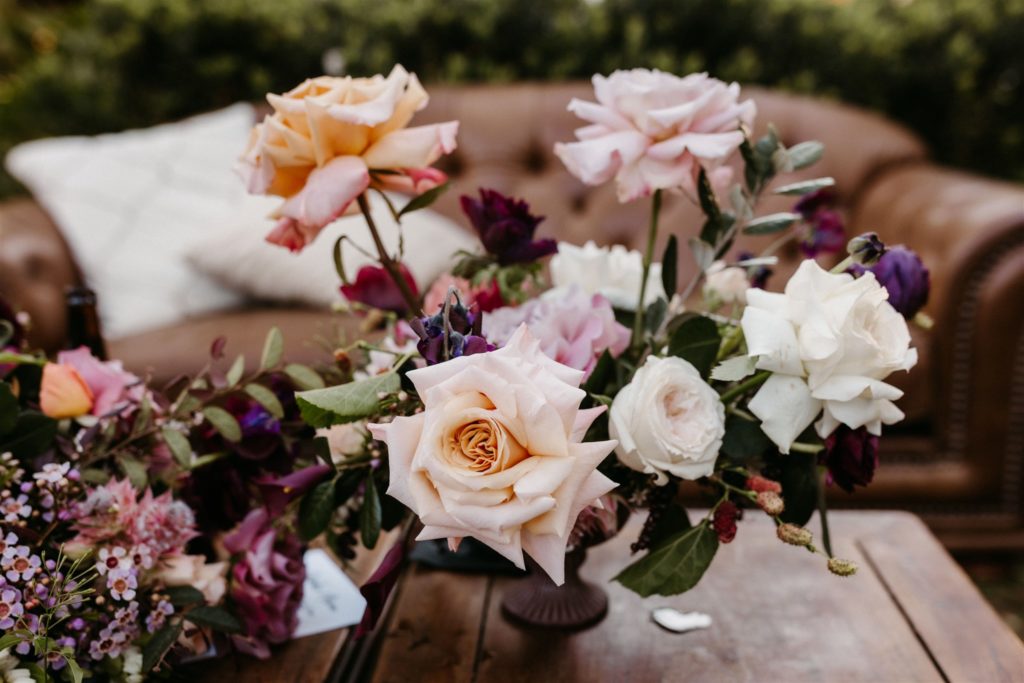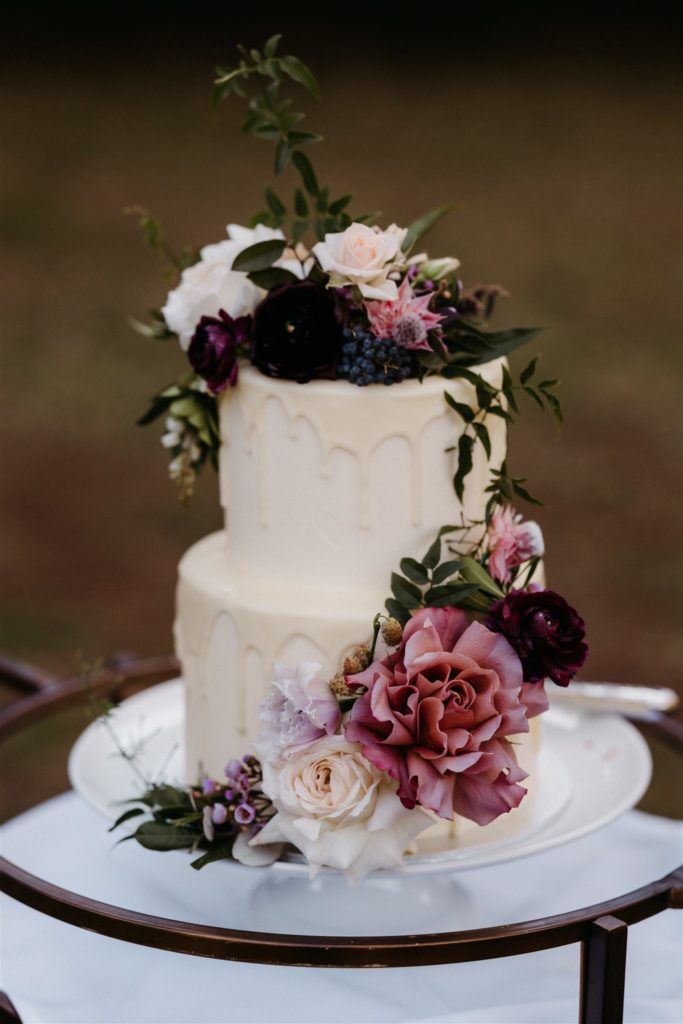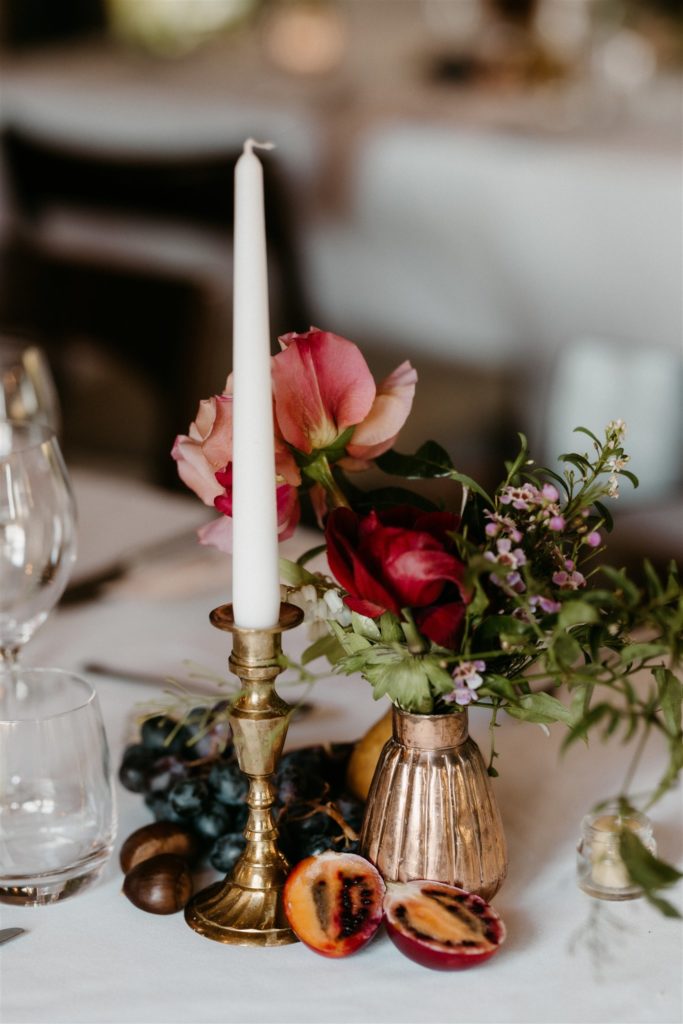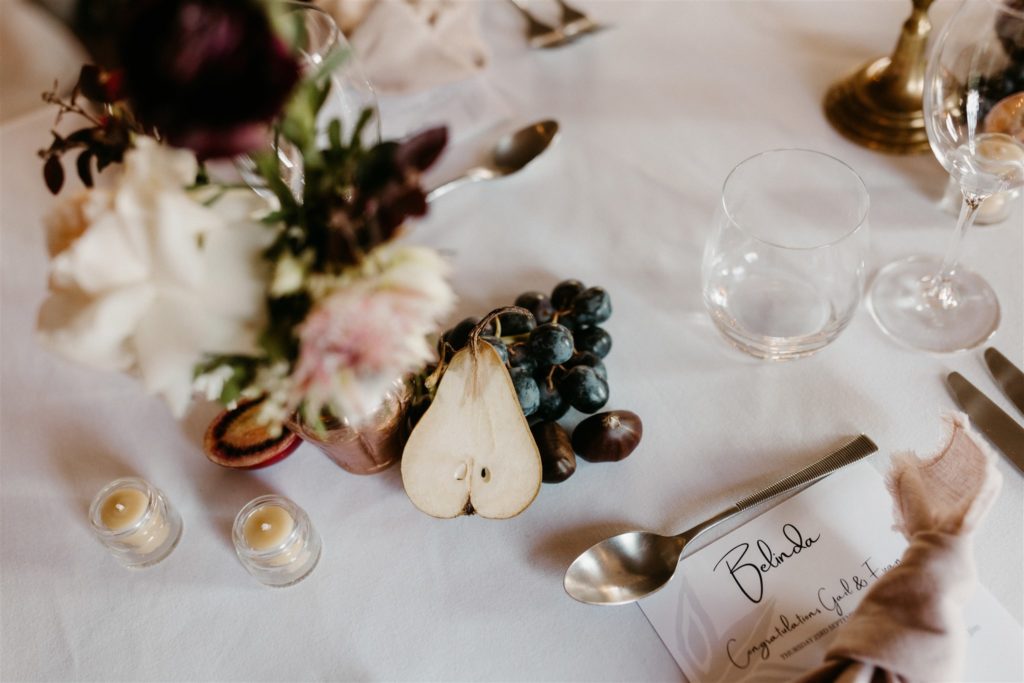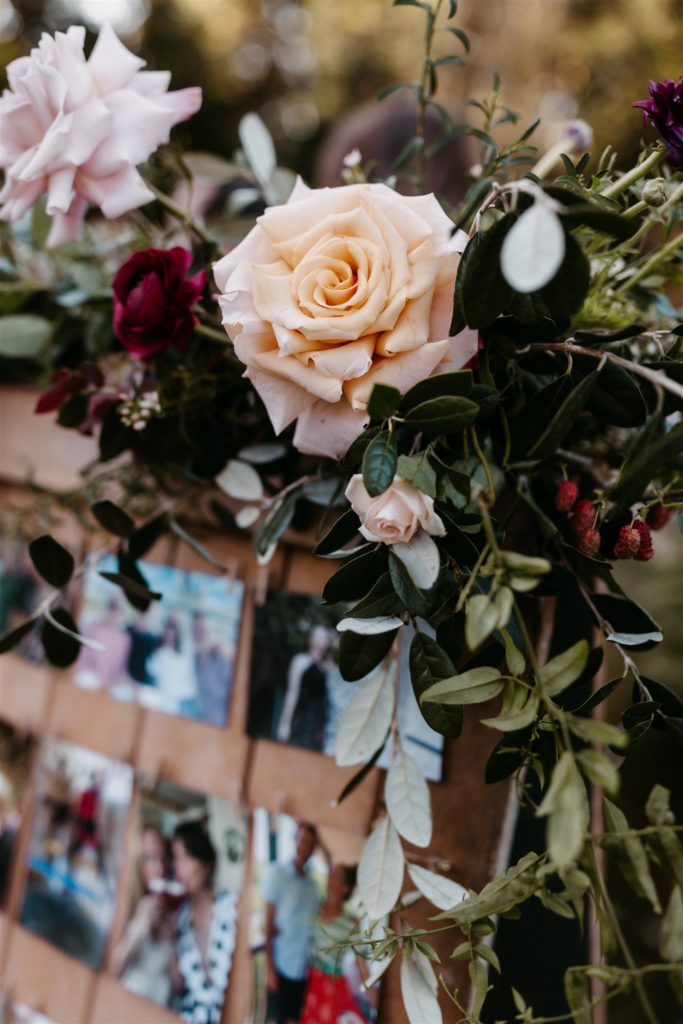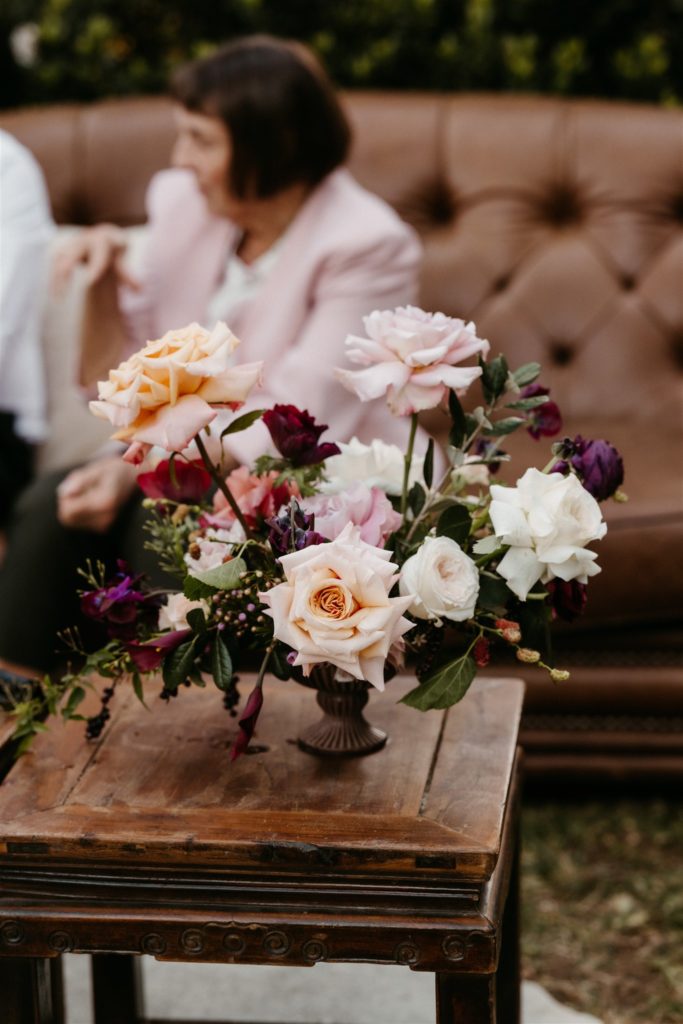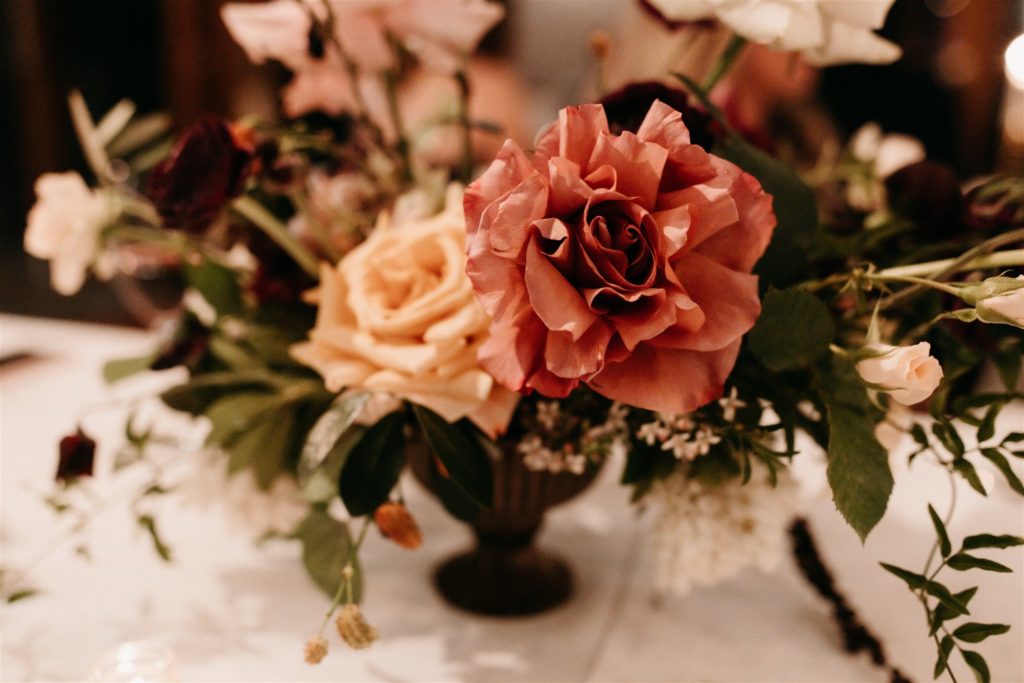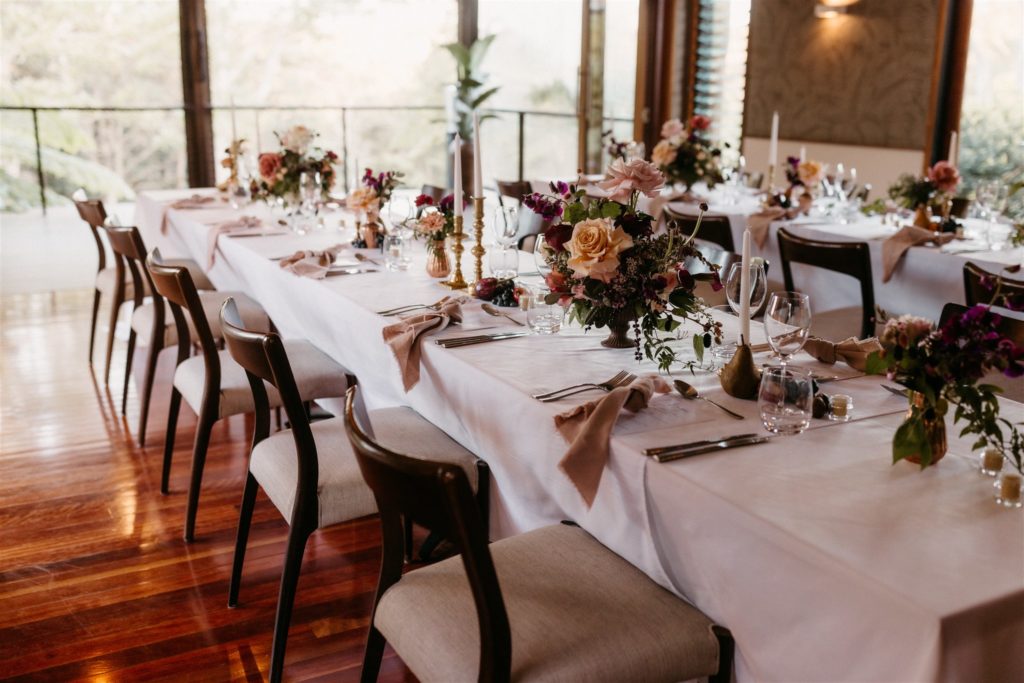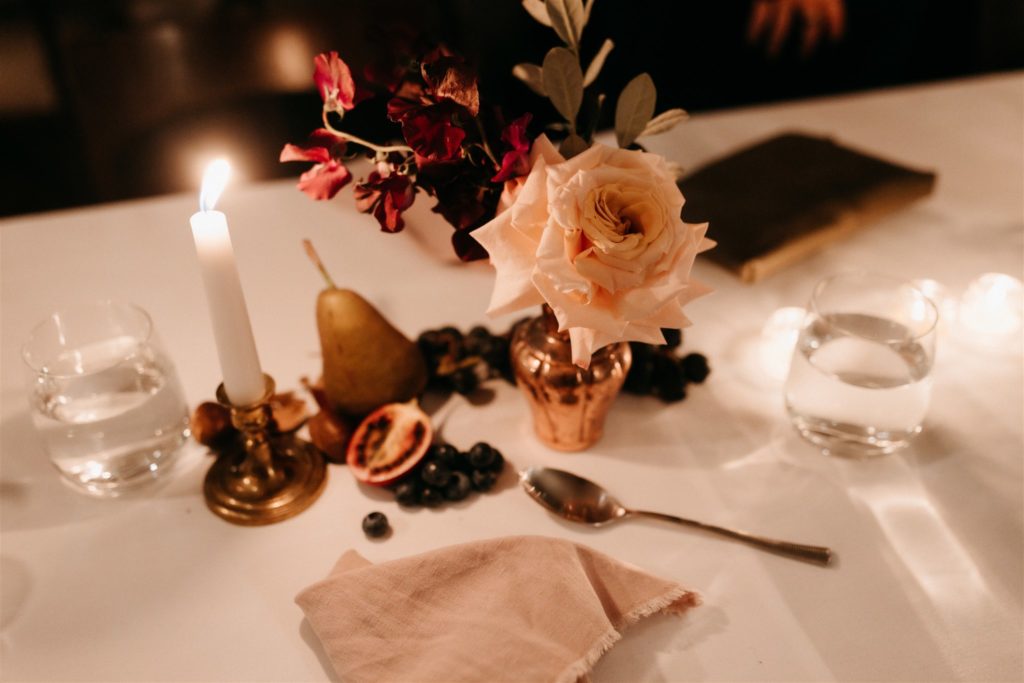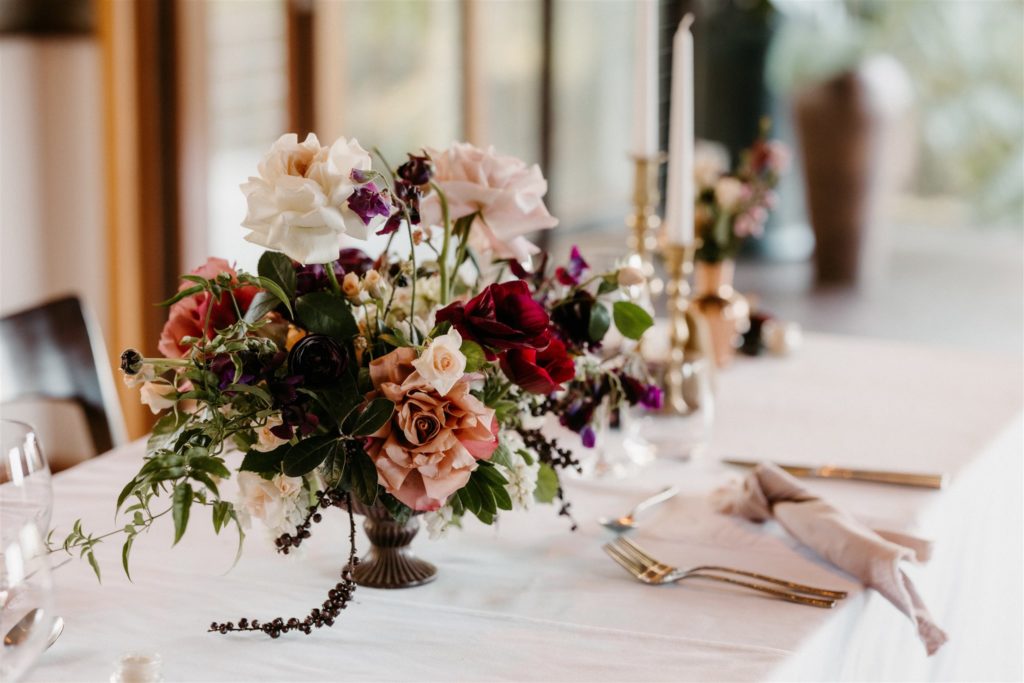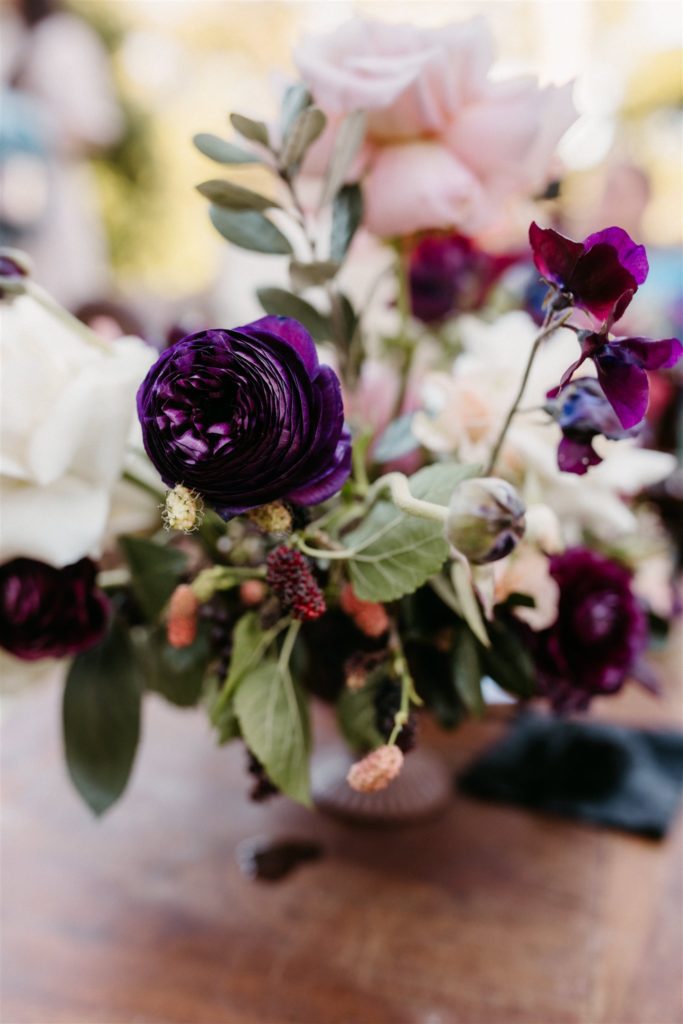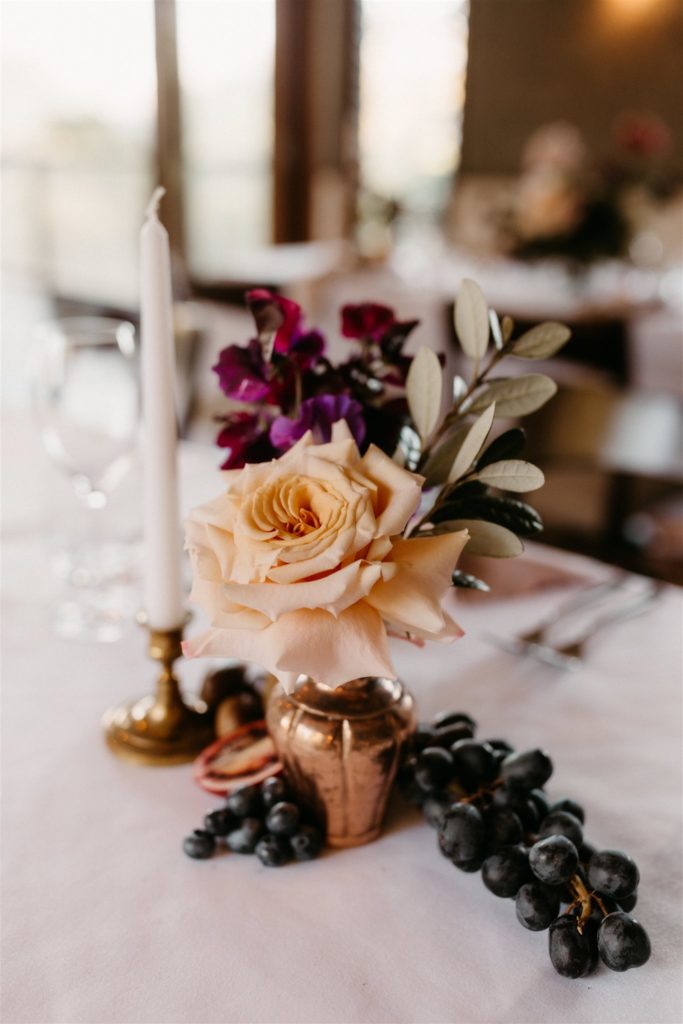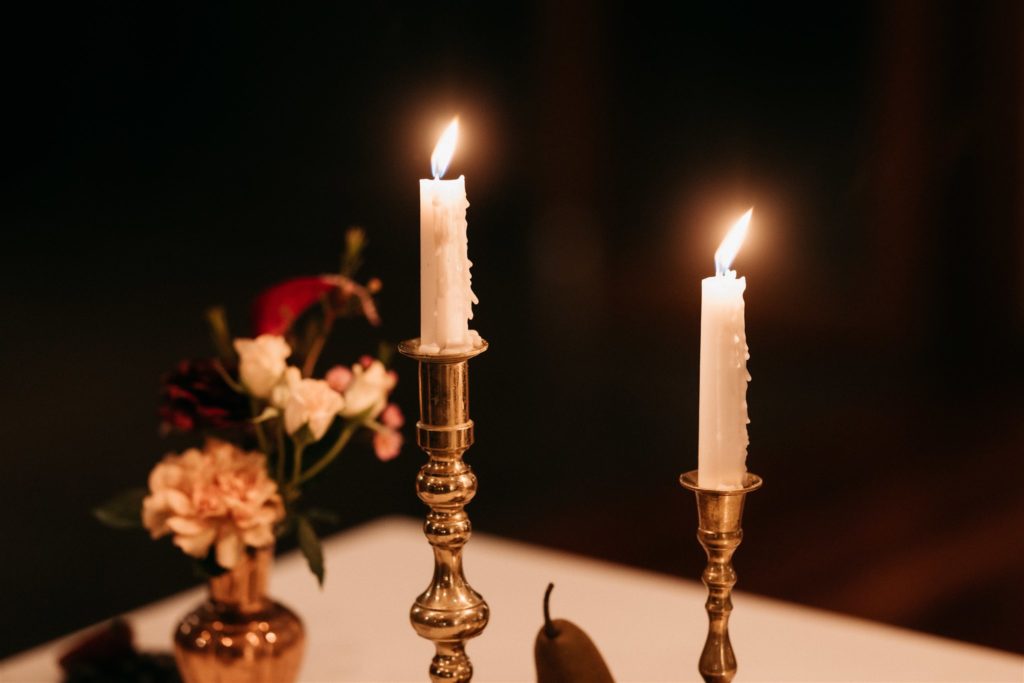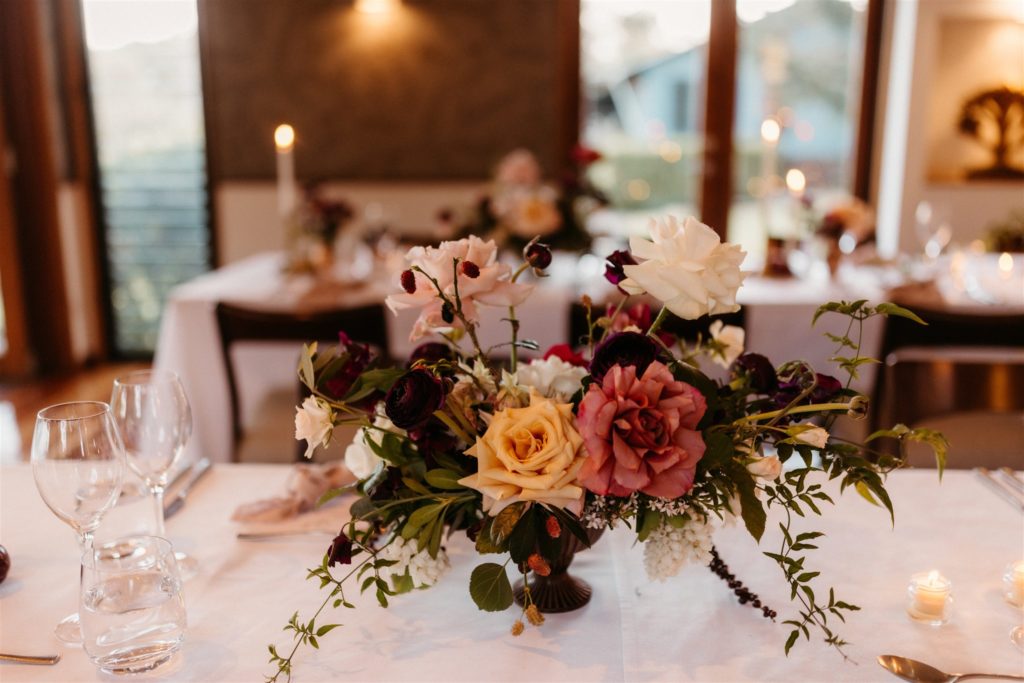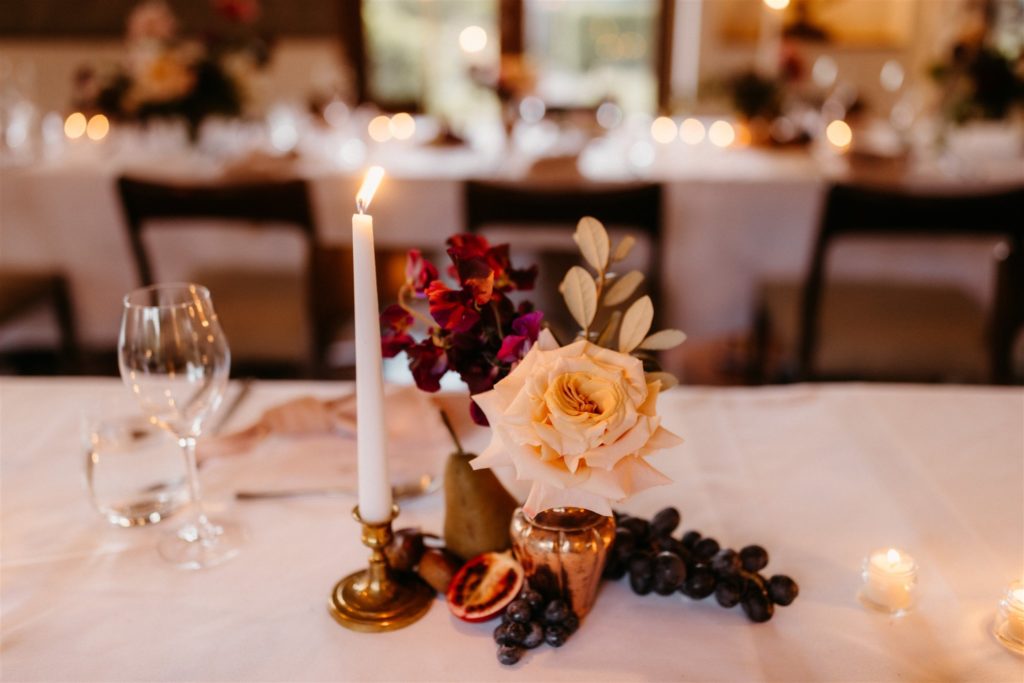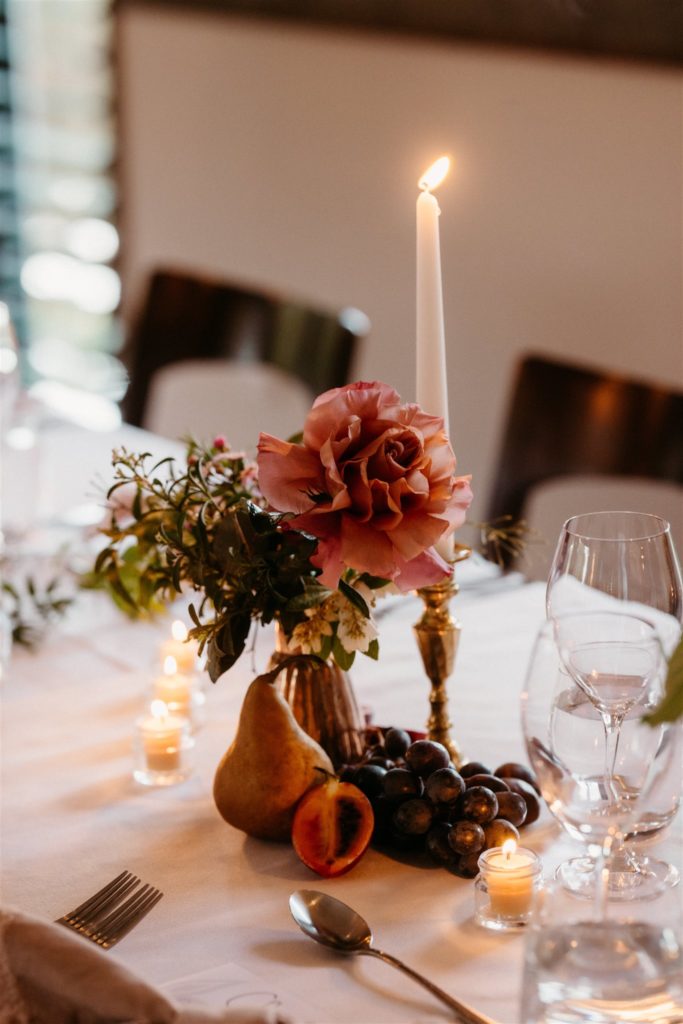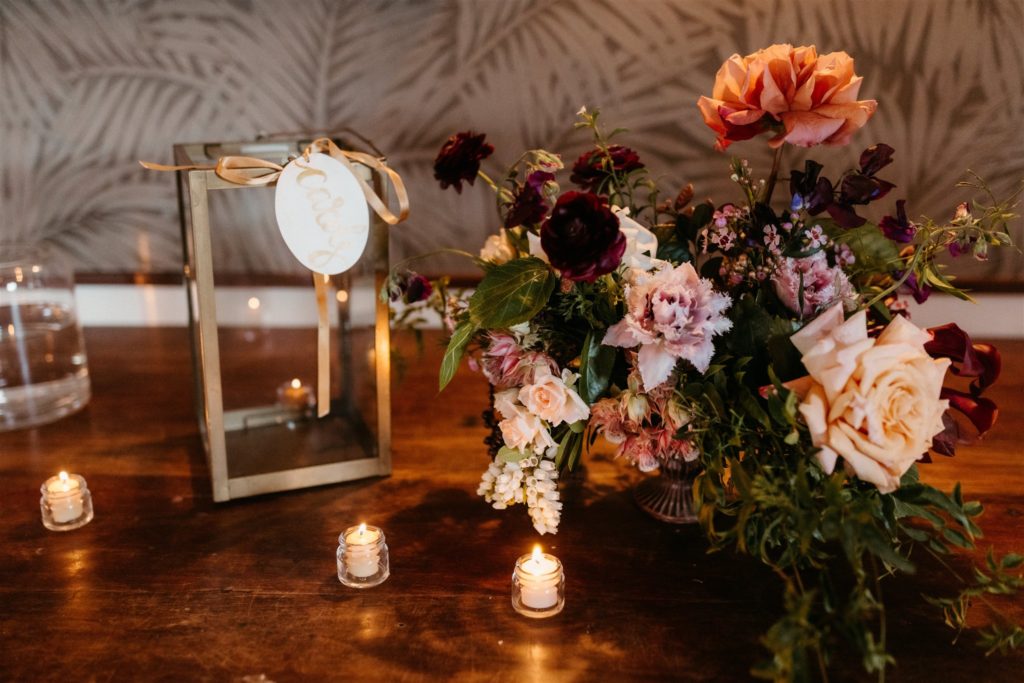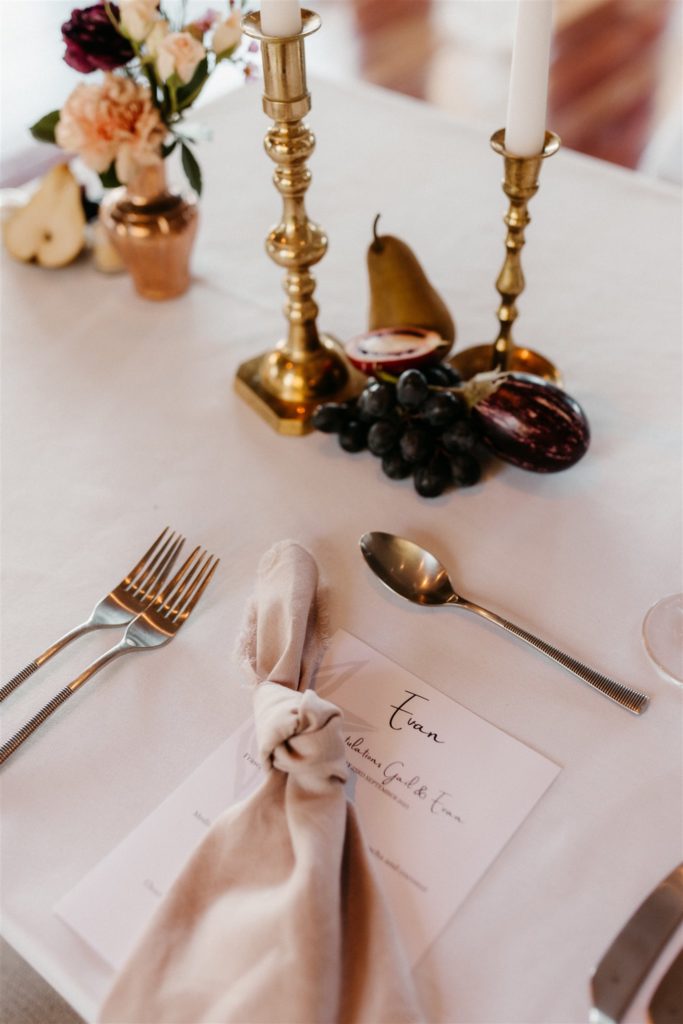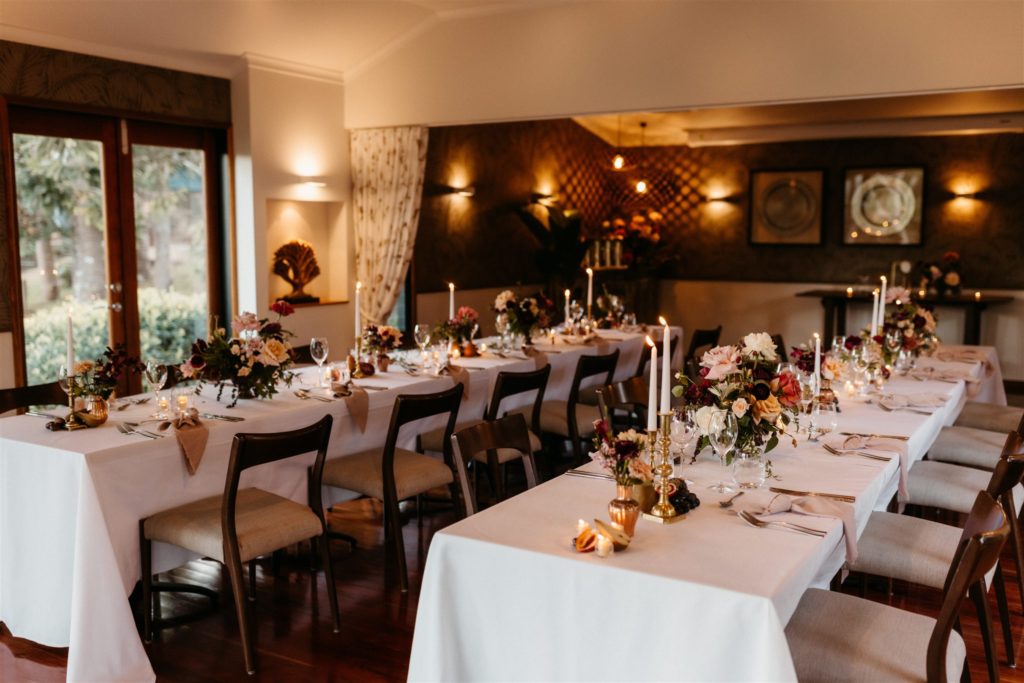 When guests made their way to the dining area of the reception, they really got to see Gail and Evans vision come to life. Decadent copper and rose gold vessels and styling. Overflowing table centre pieces broken up by sweet little vignettes of candles, smaller vessels and fruit in the deep rich colour palette. Everything was seamless and cohesive. We really loved that all this planning and dreaming had come together for an amazing day!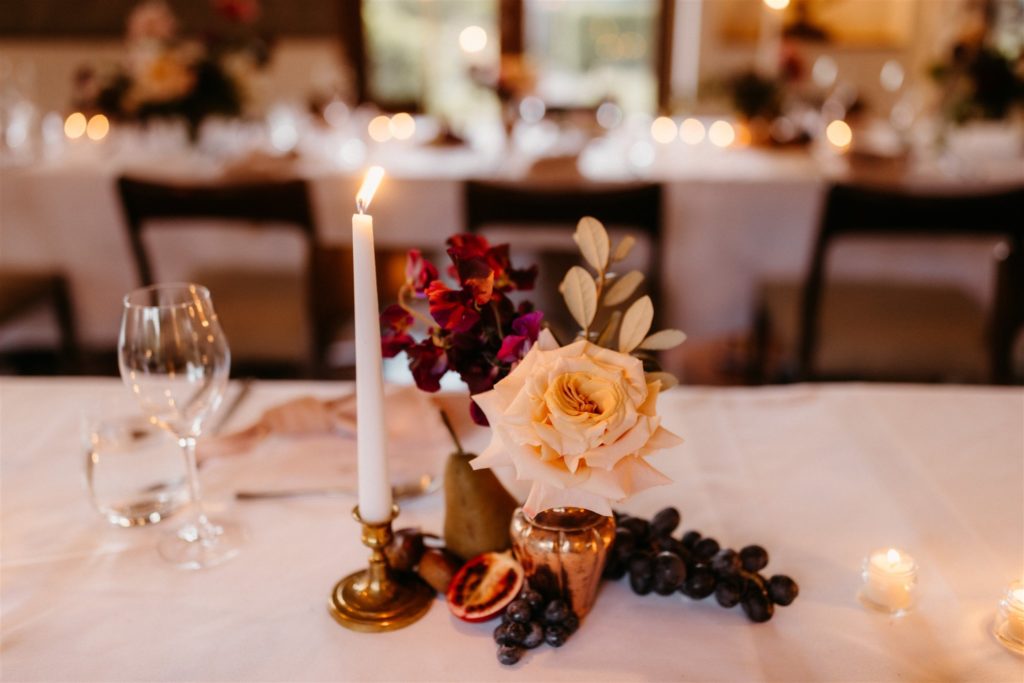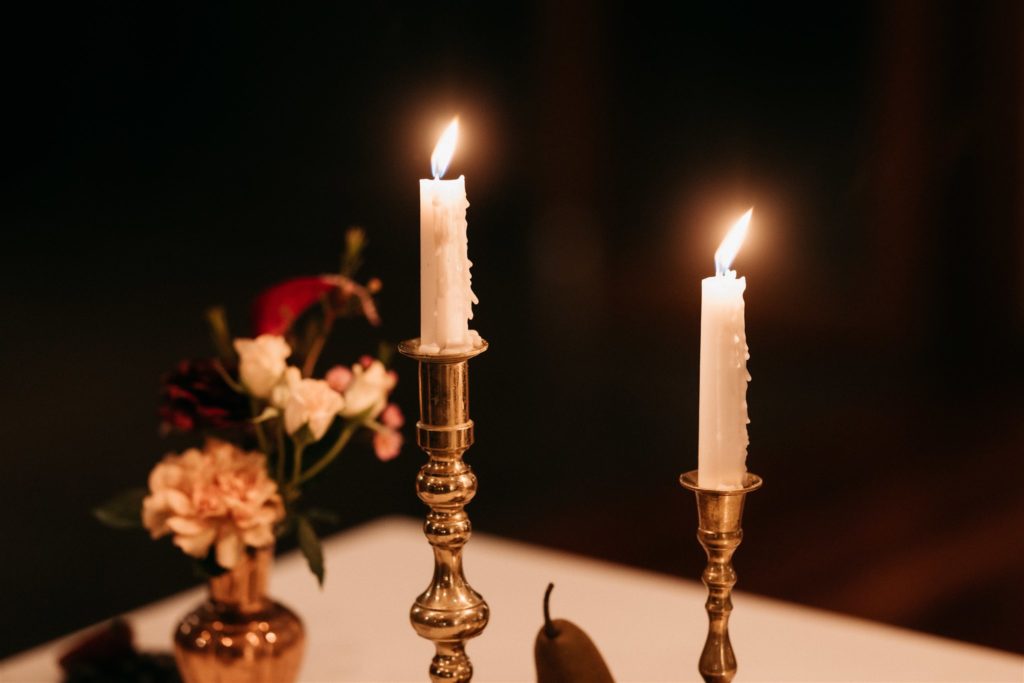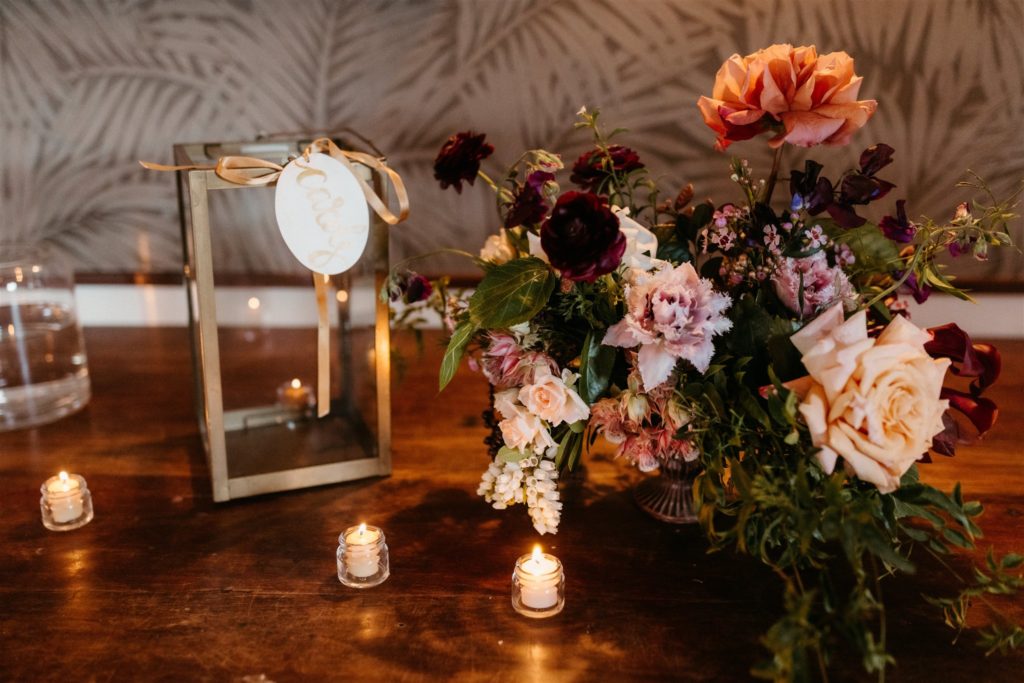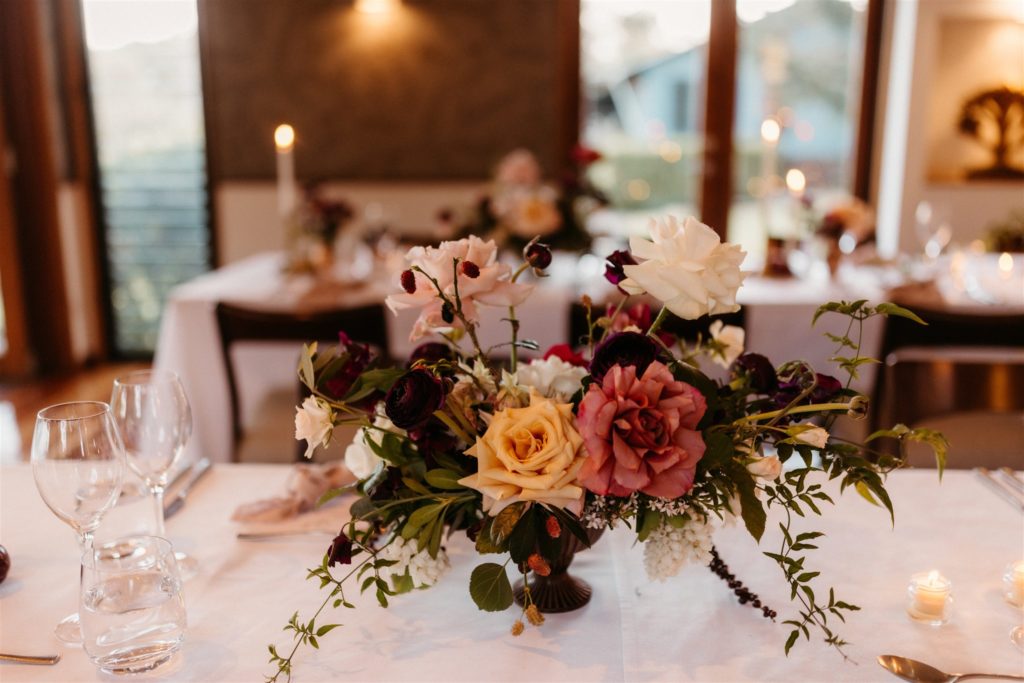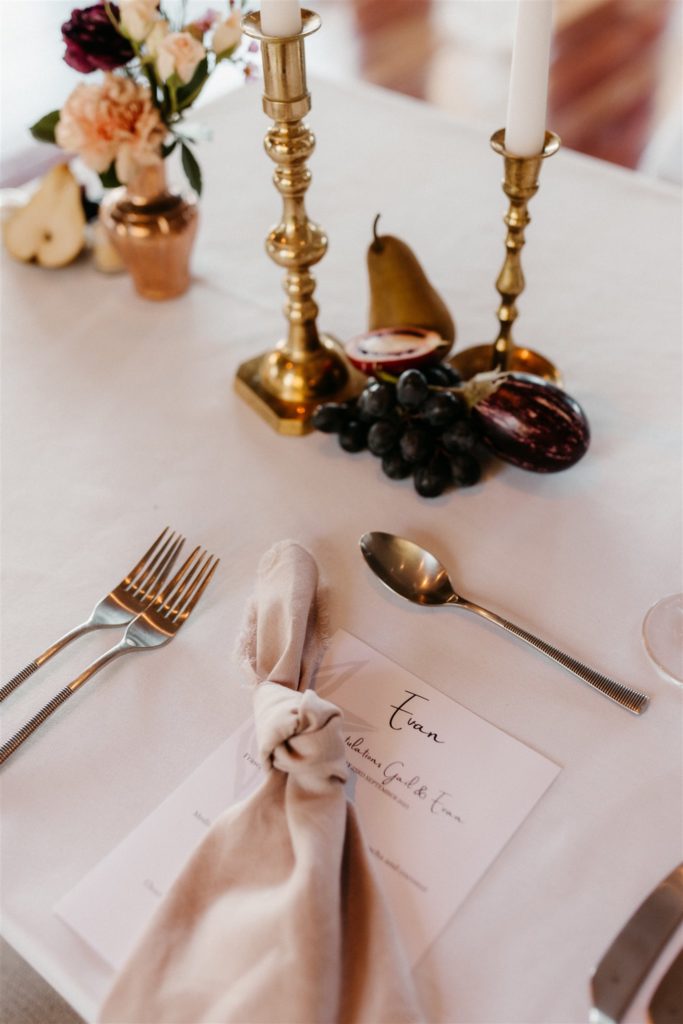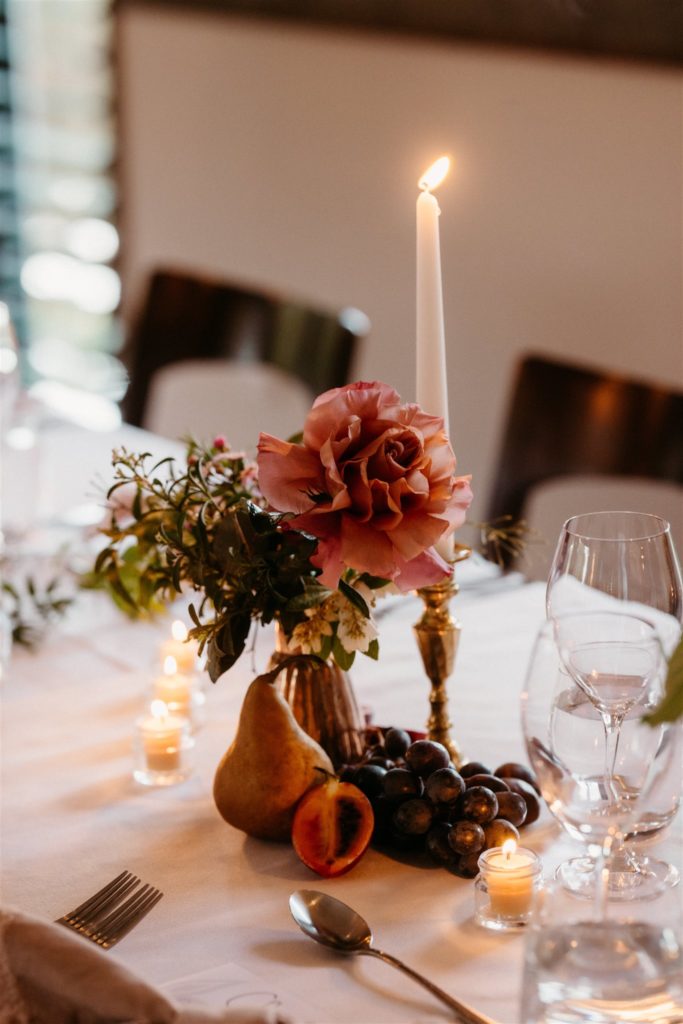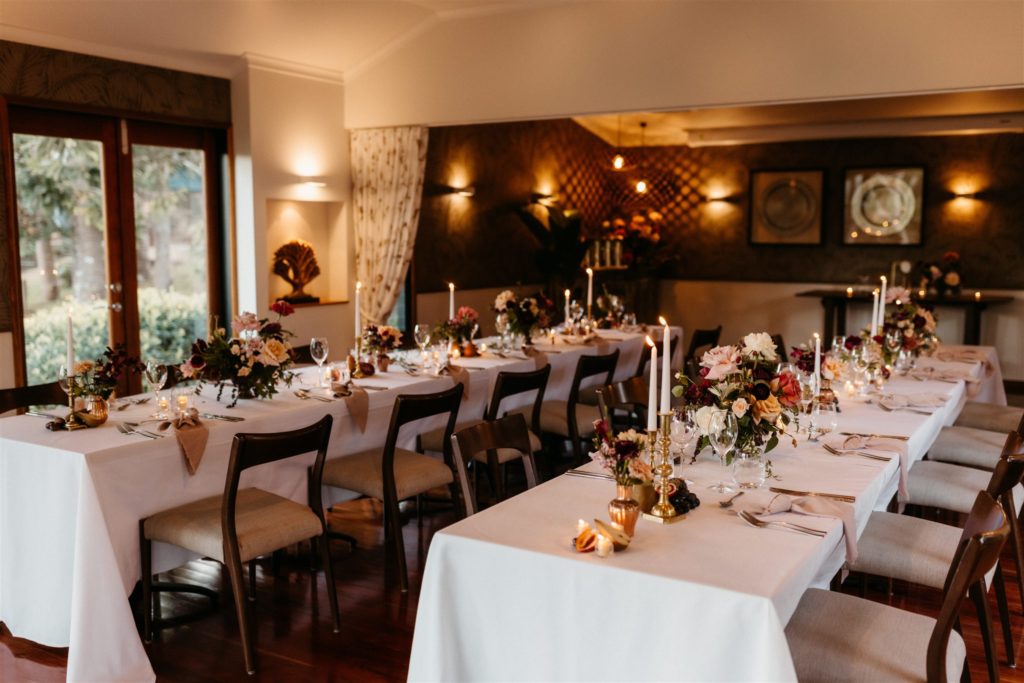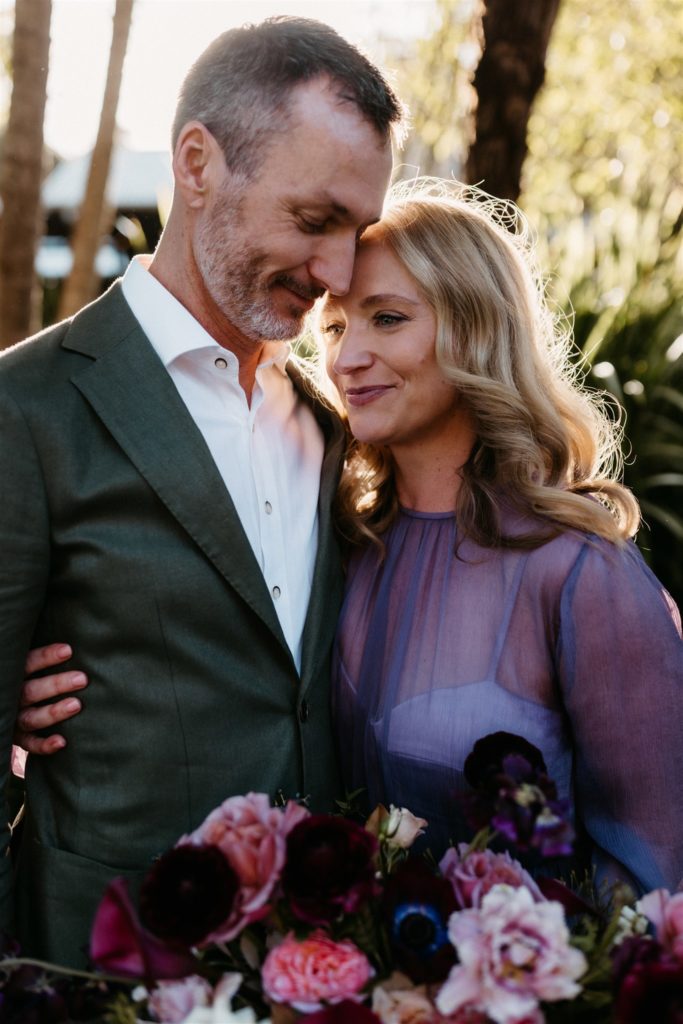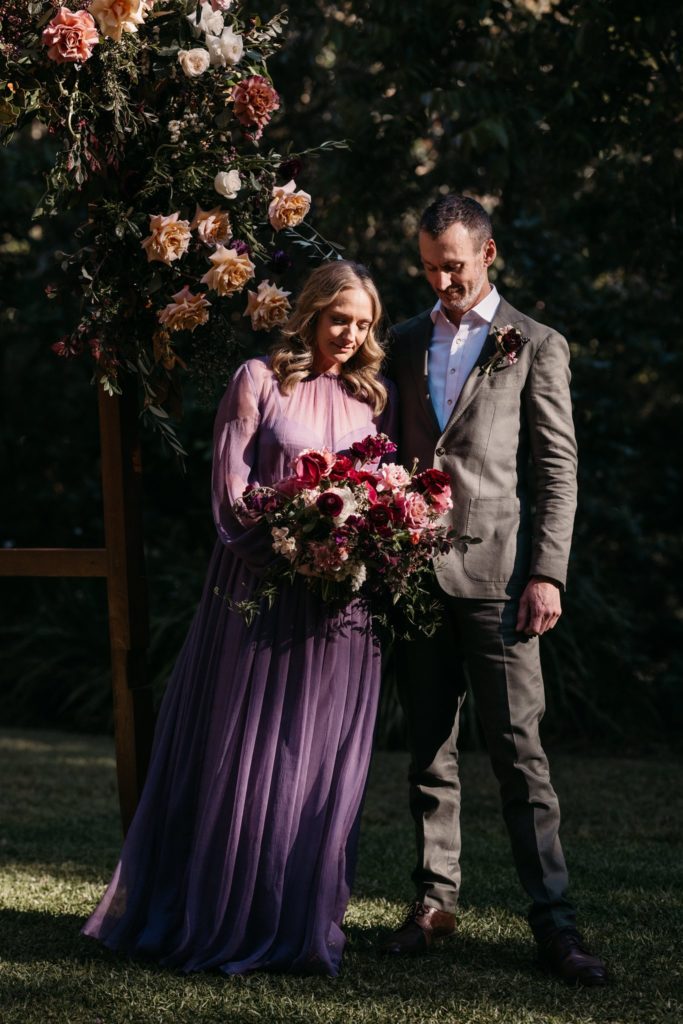 Date SEPTEMBER 2021 | Venue SPICERS TAMARIND, MALENY | Photographer STORIES BY ASH | Styling LOVEBIRD WEDDINGS | Celebrant ERIN WOODHALL | Hair SASS AND NIKI