SKYE + TONY AT SPICERS CLOVELLY ESTATE
SPICERS CLOVELLY ESTATE
OCTOBER 2020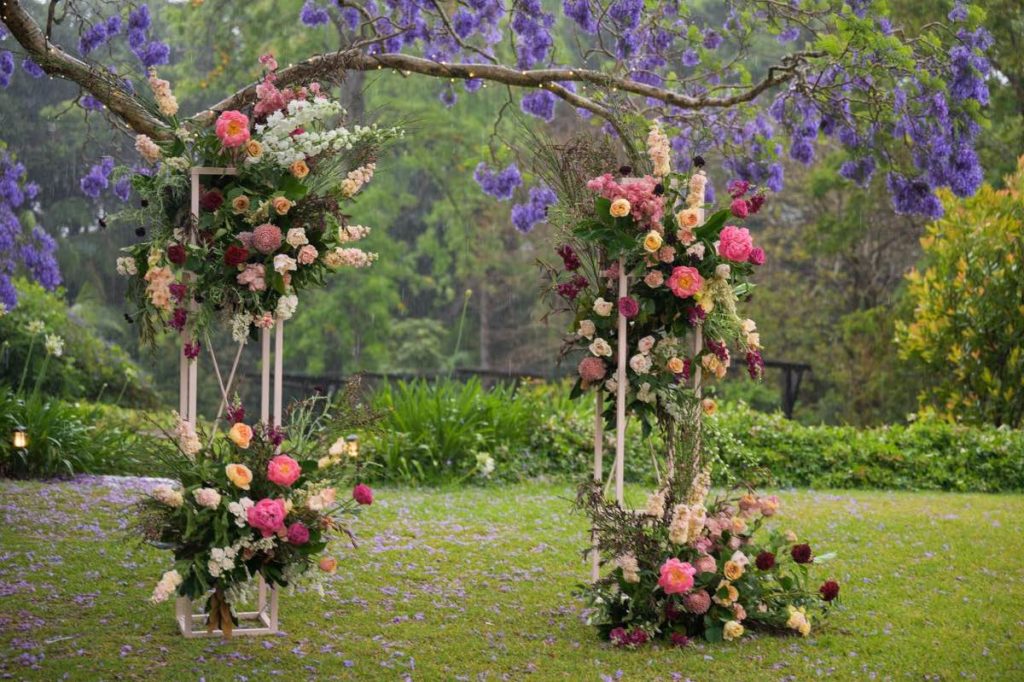 Skye and Tony's October wedding day started off dark and misty, then progressed into some sunshine and hopes were clung to of an outdoor ceremony, so we all set up outside….then the rain came- it came hard and fast; so we moved the ceremony under cover in the restaurant….but then the rain eased and a decision was made to try to time the ceremony between showers, this meant all hands on deck; Clovelly staff, florists, guests, and even Jarrad Bayliss the celebrant was out their organising chairs and brolly's for guests. Then the rain came…. again…but what's a little water when you are celebrating love on a warm Sunshine Coast afternoon?
The applause when the bride walked down the aisle despite the rain, under her umbrella and Tonys face when he saw her was soo lovely – it may or may not have brought a tear (or several) to a florists eye!
So from rain to rainbows and back again….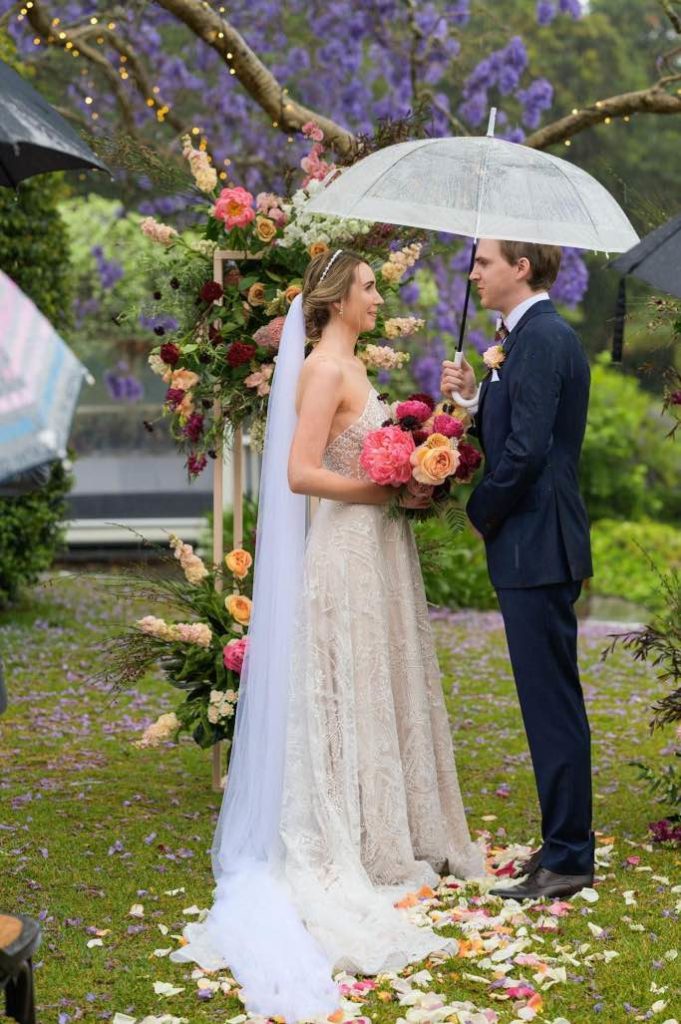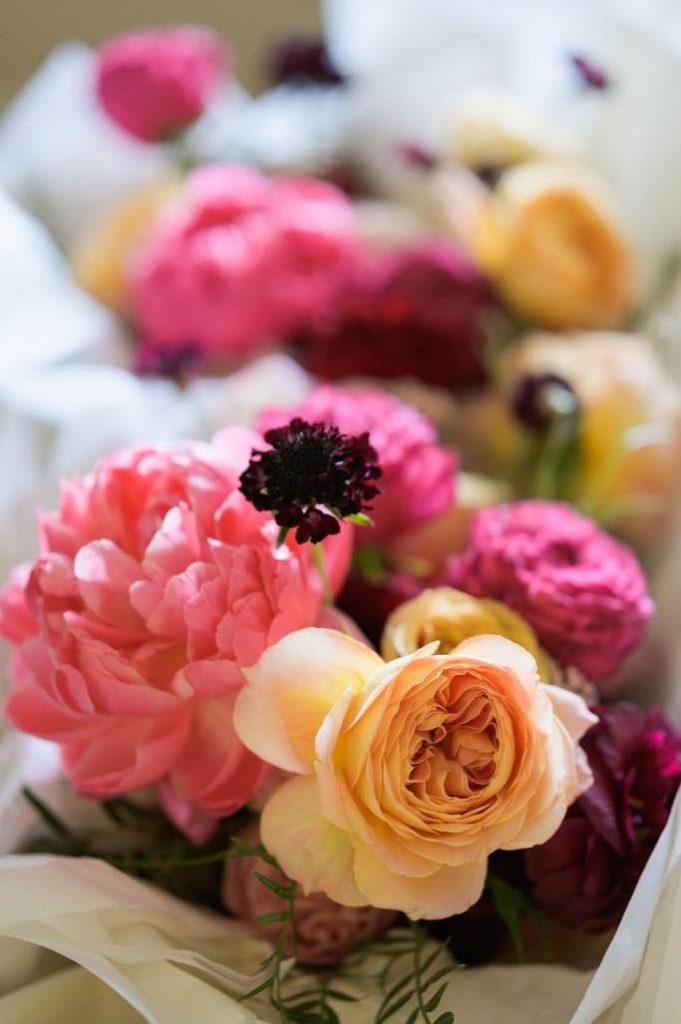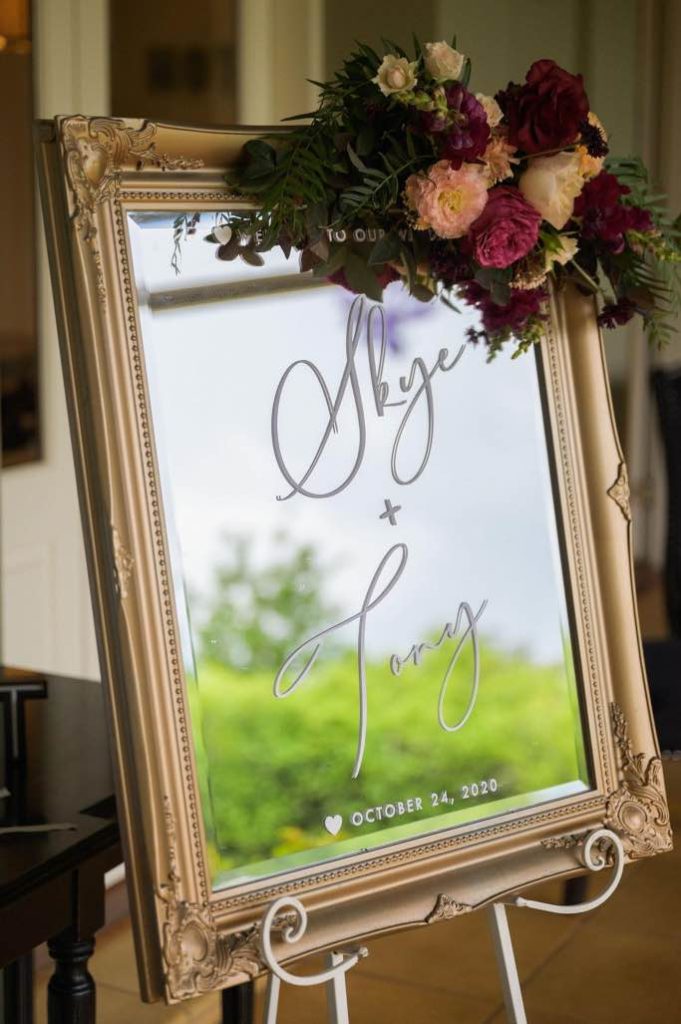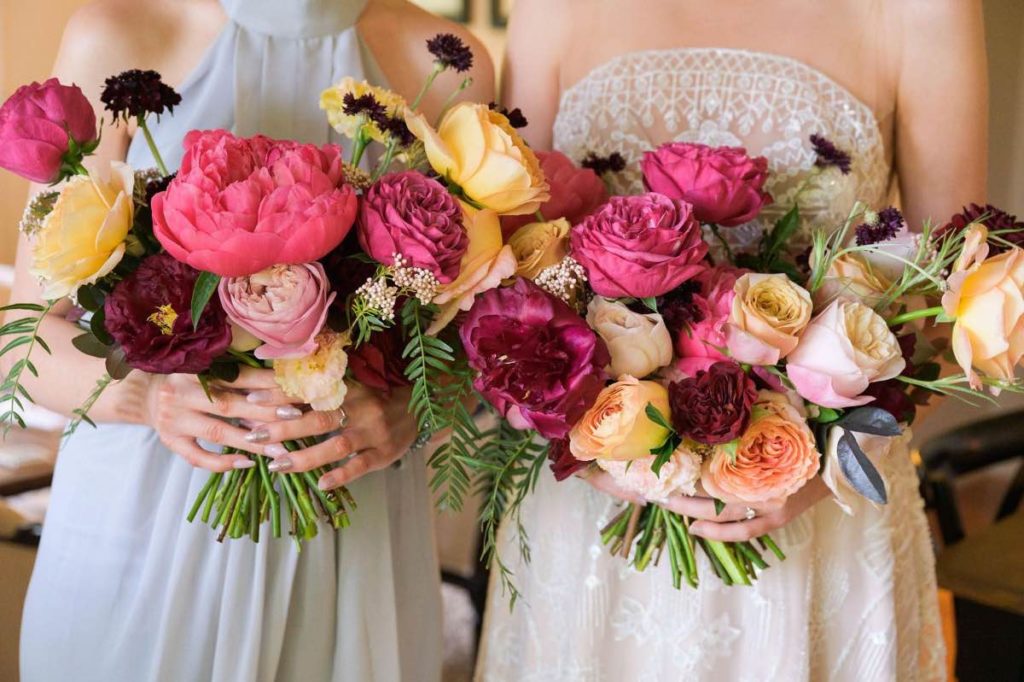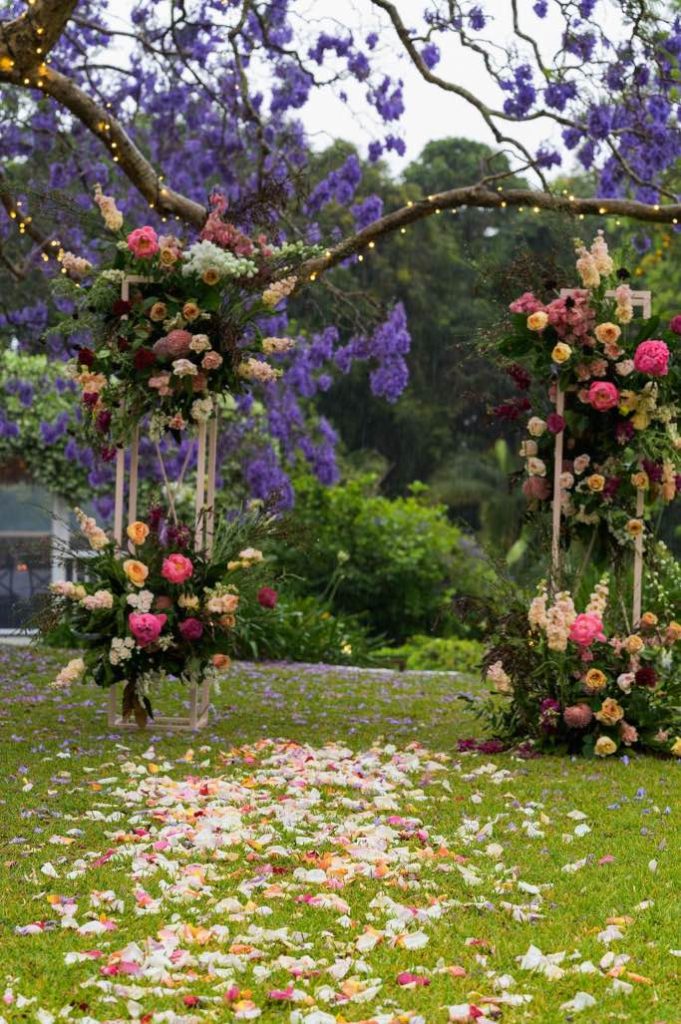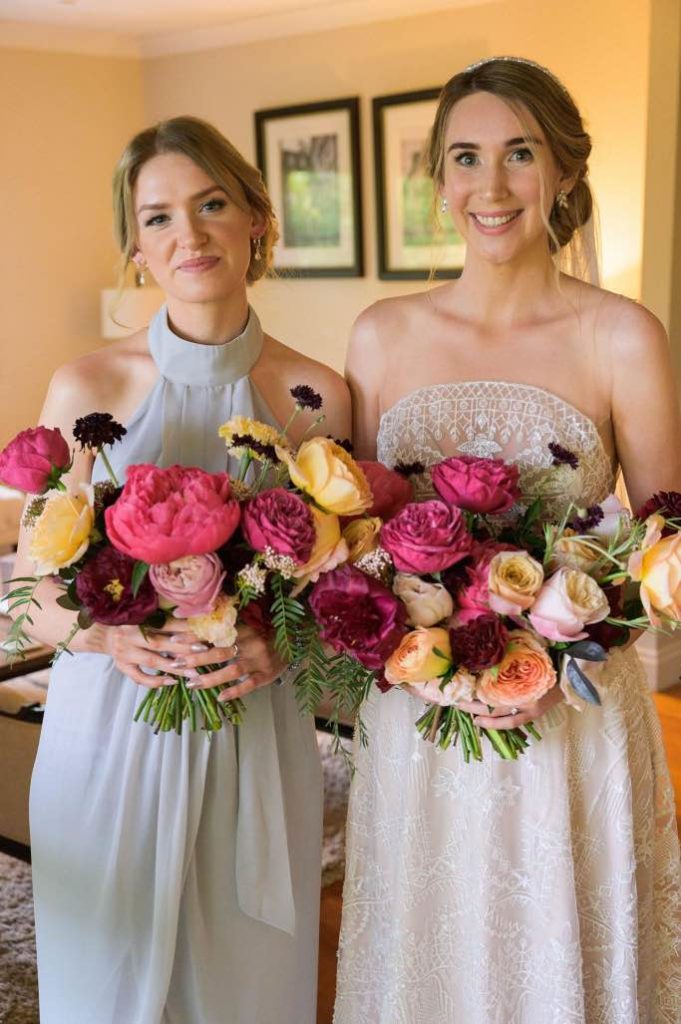 The reception space was a real show stopper that no rain or soggy shoes could dampen. From an organic and sprawling hanging installation created to fit between Clovelly's light fittings on the newly refurbished library deck to the mixed vessels and foam-free bowl arrangements that filled the tables.  The colours were bright and fun and matched perfectly with the bride's own blush linen runners.
thank you for creating such an epic floral dream!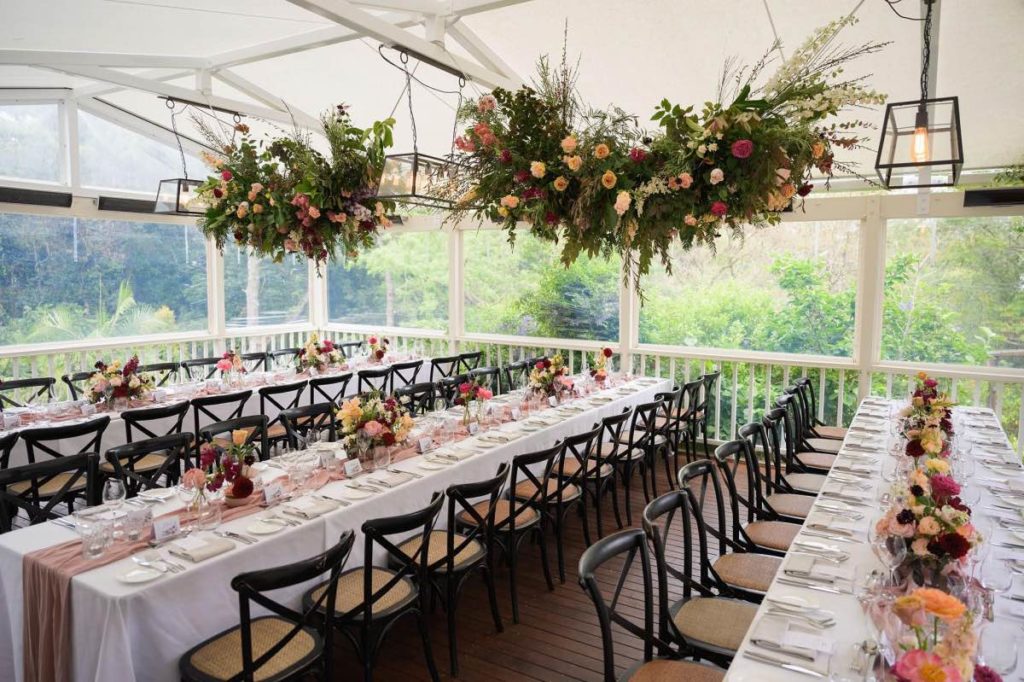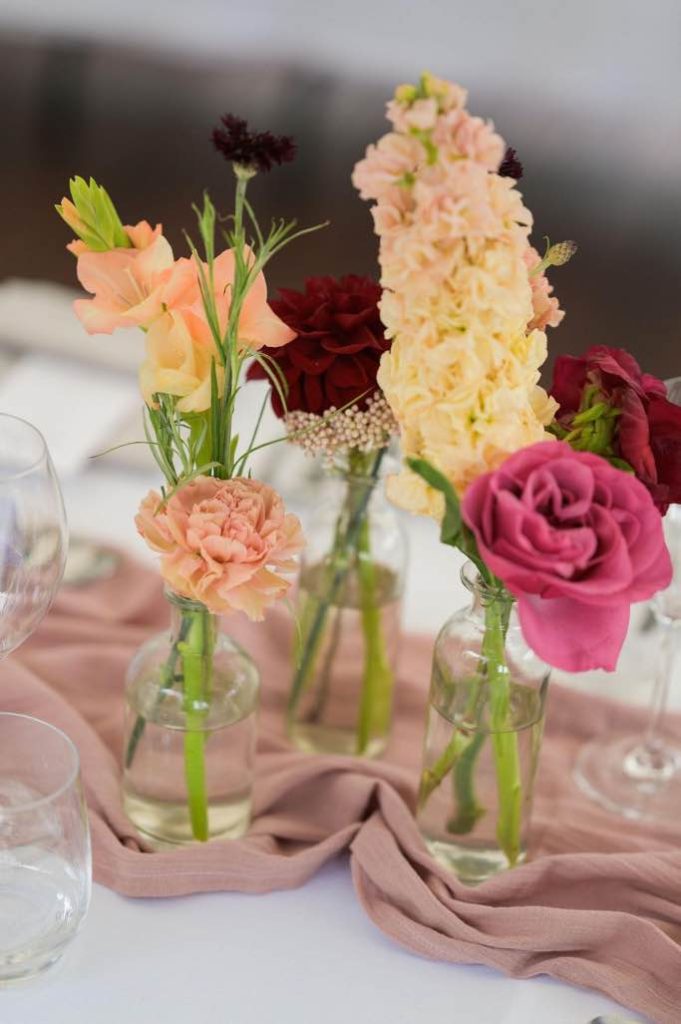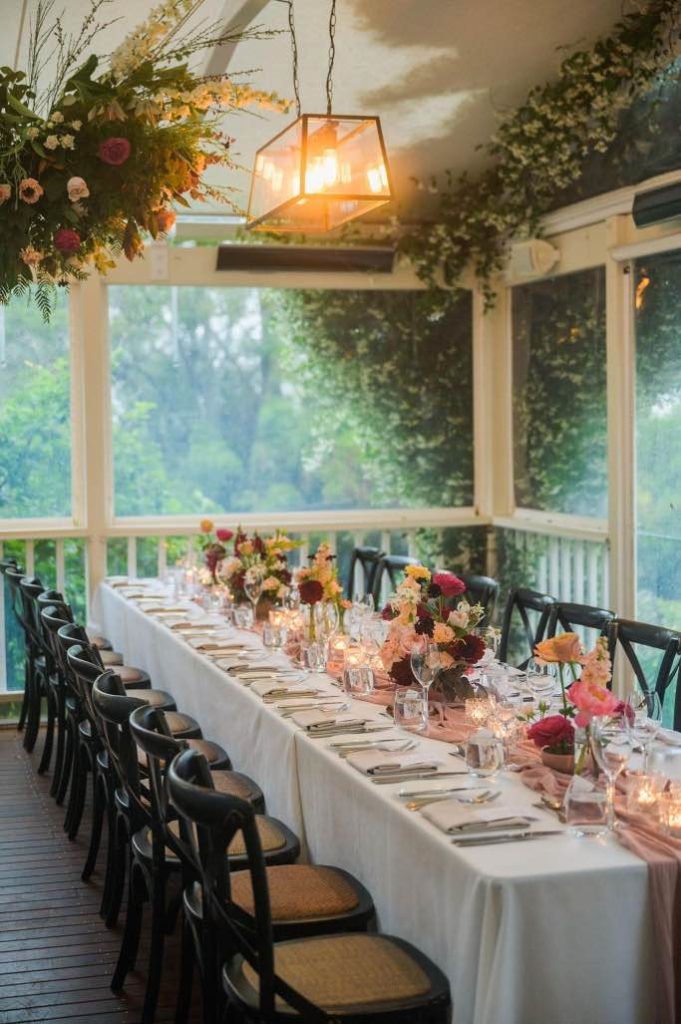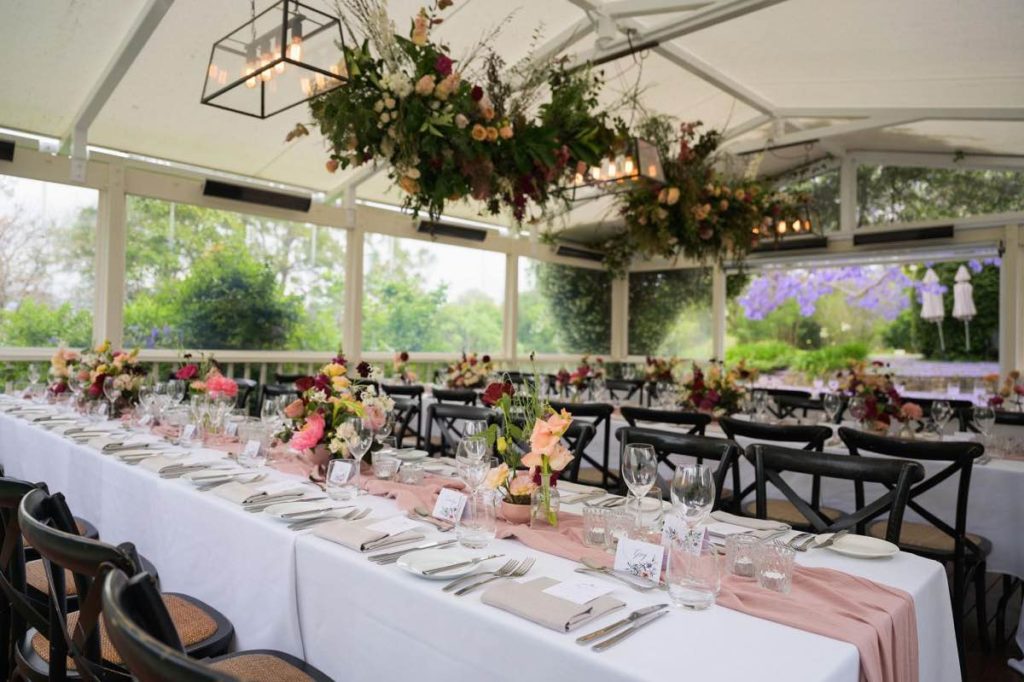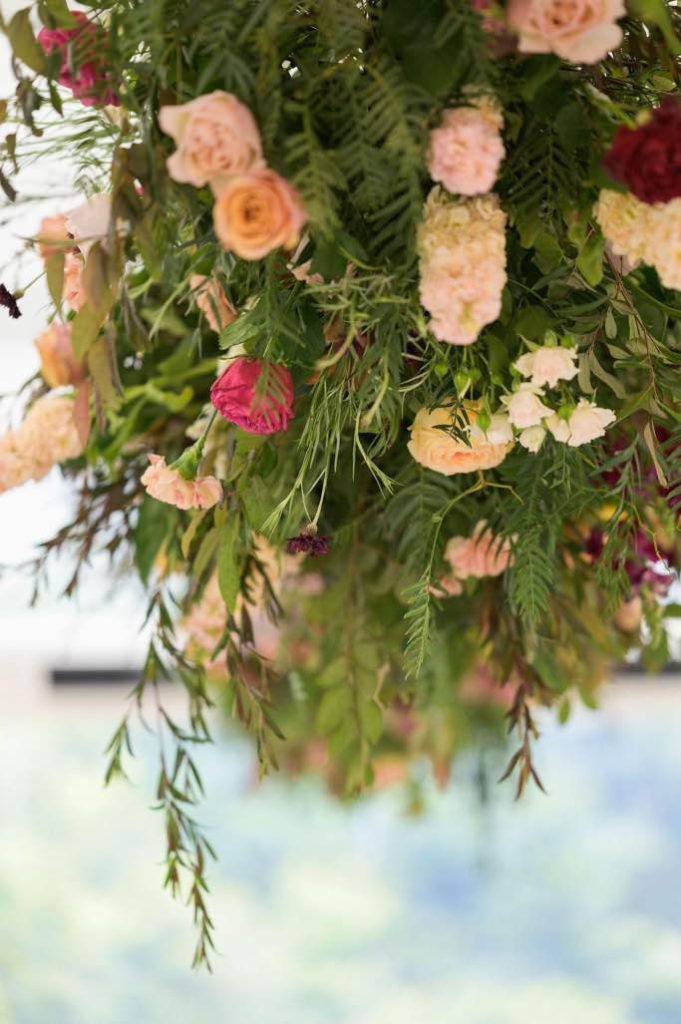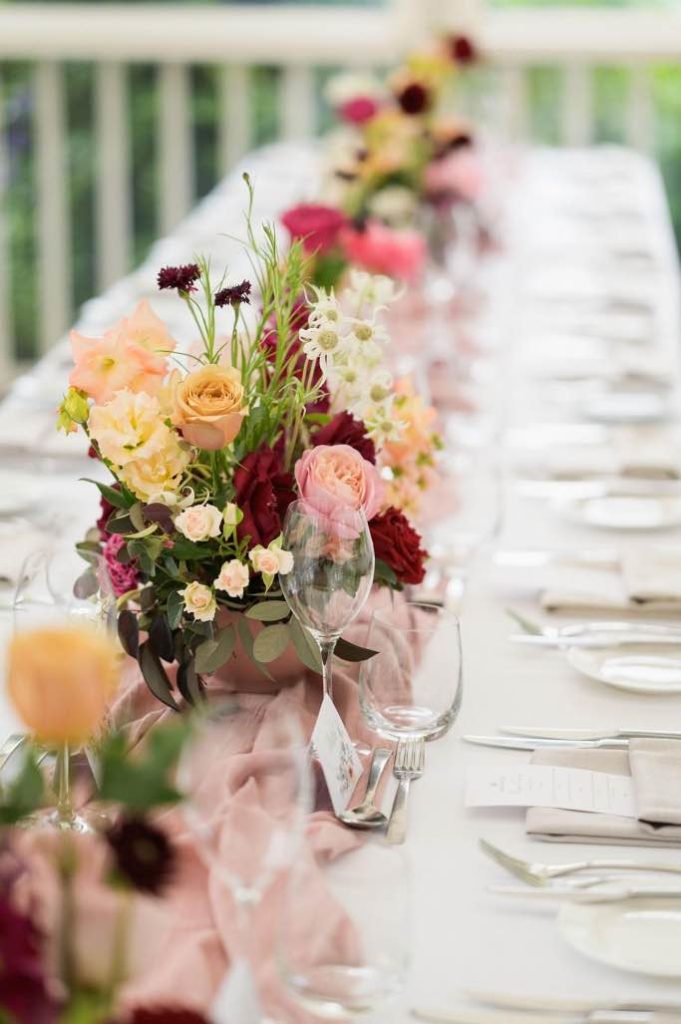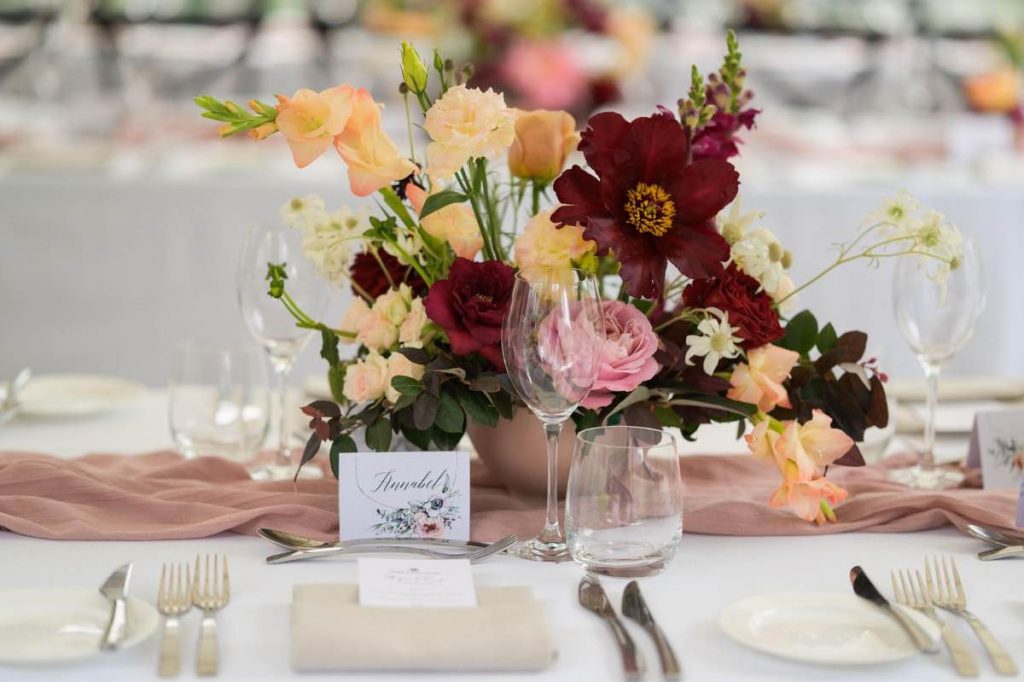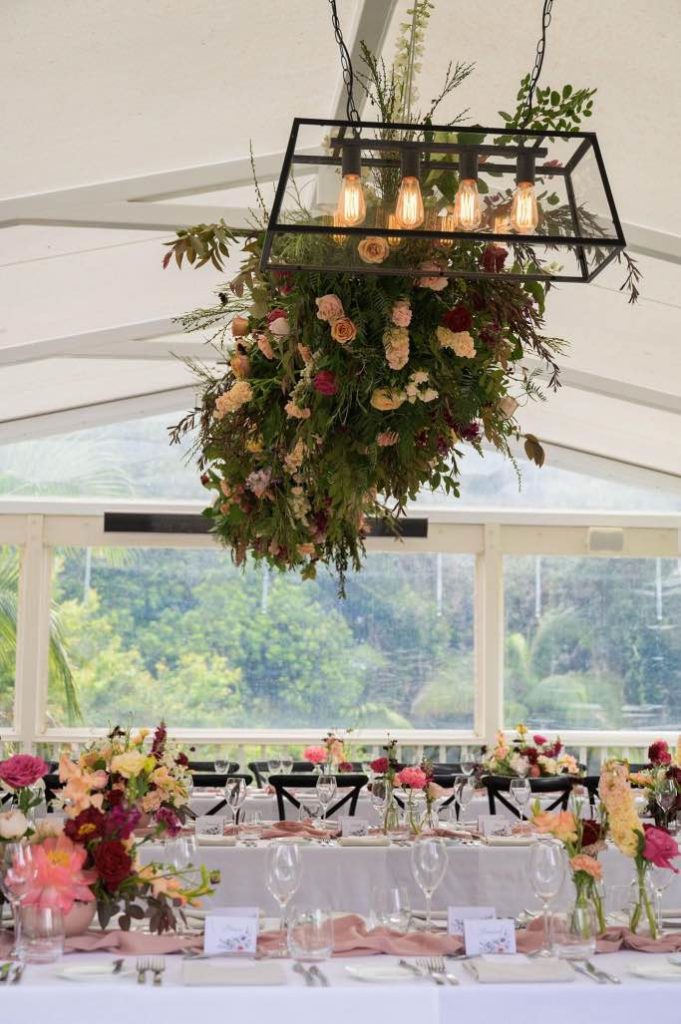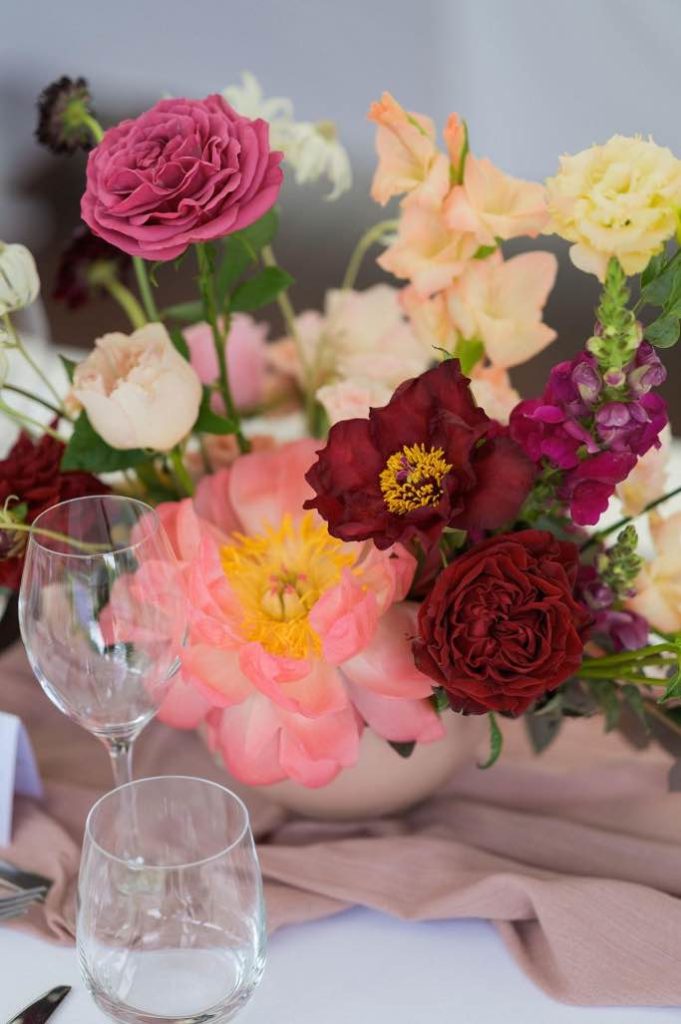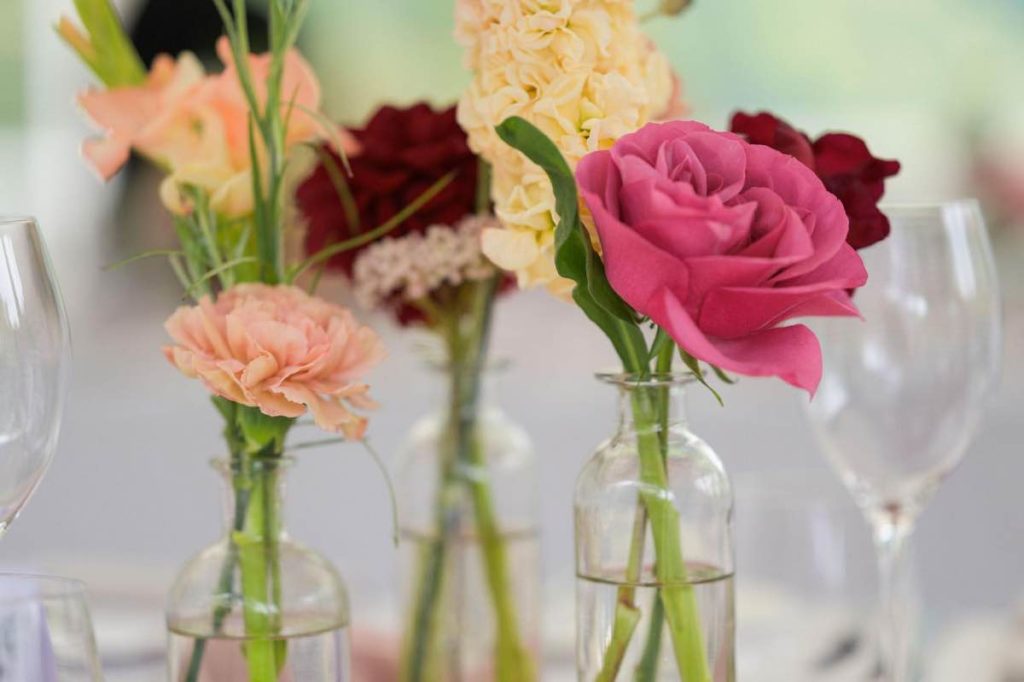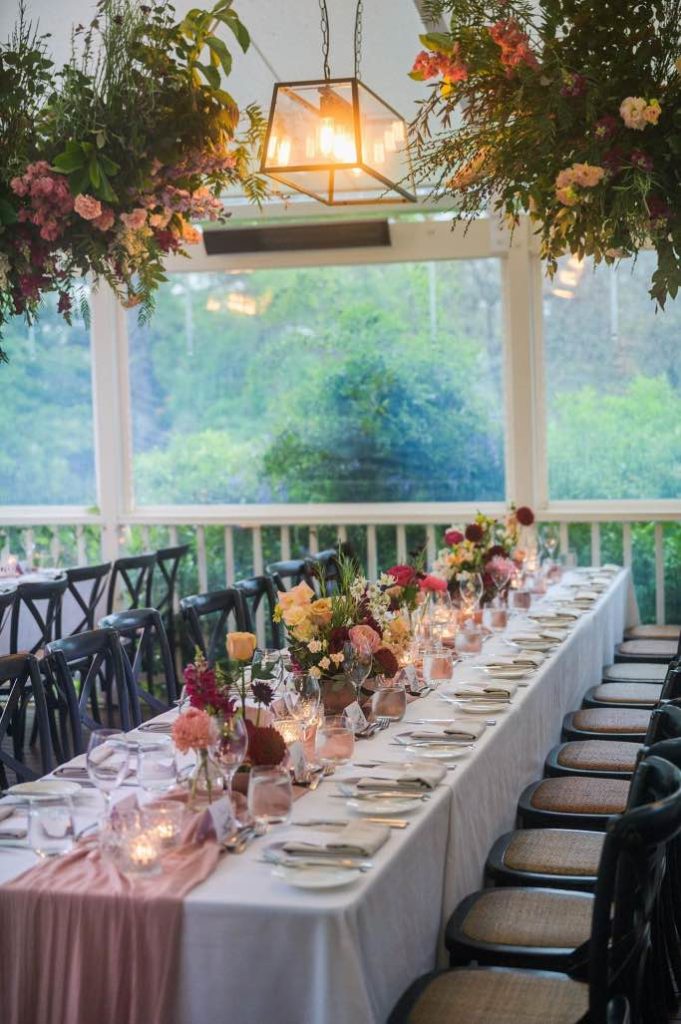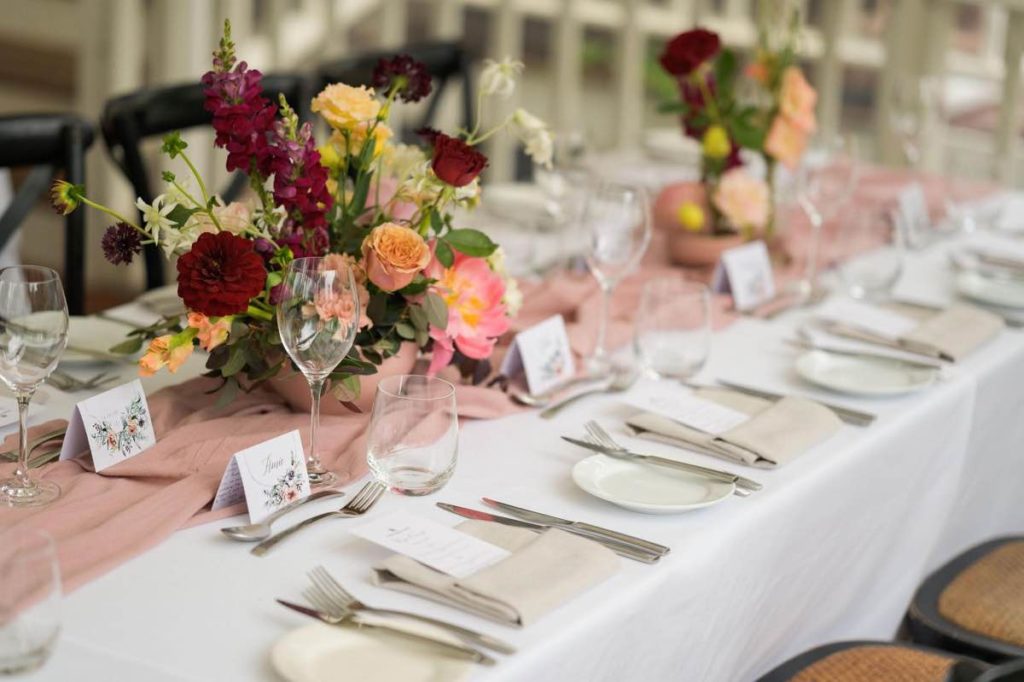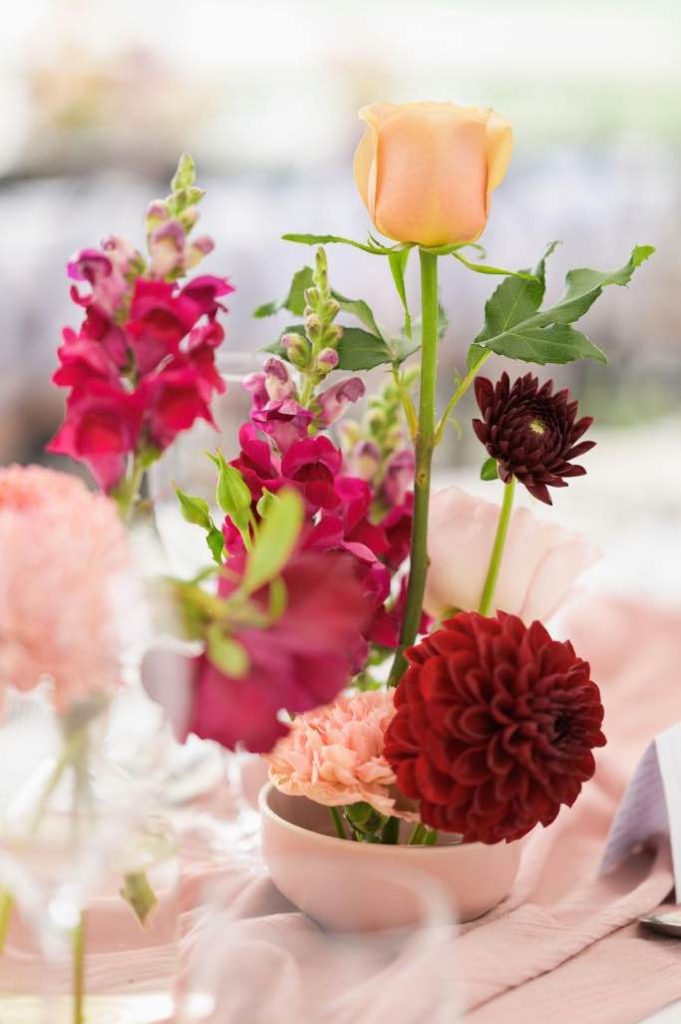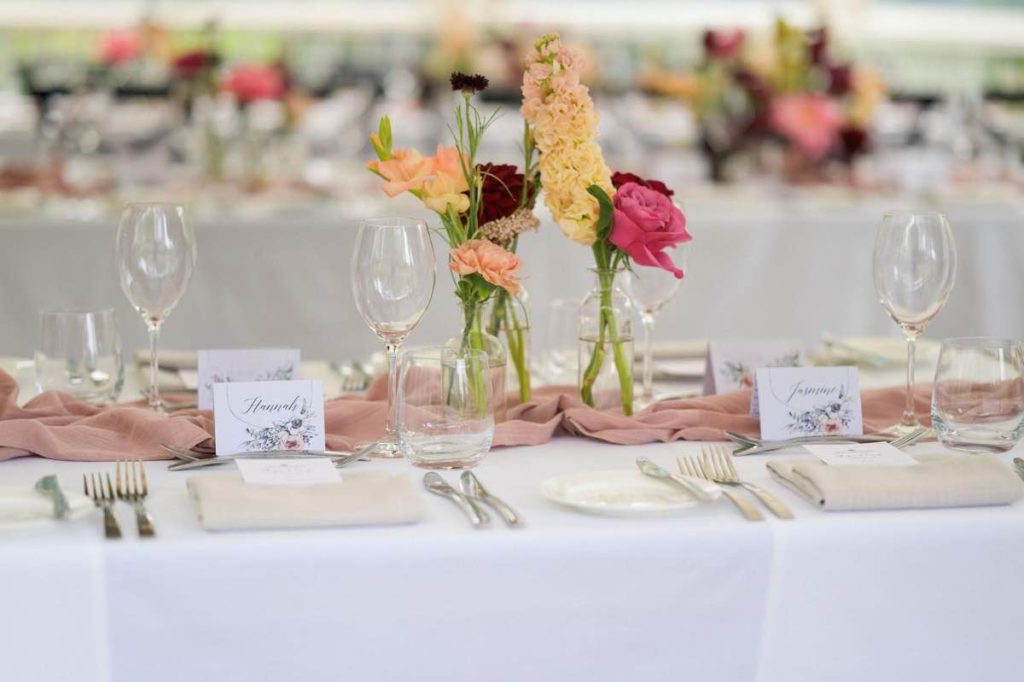 Photography MARCUS BELL – STUDIO IMPRESSIONS | Venue SPICERS CLOVELLY ESTATE | Celebrant JARRAD BAYLISS | Flowers WILLOW BUD
Willow Bud Wedding Florist created these wedding flowers and bridal bouquets. The wedding ceremony and reception designs were created specifically for this bride at this Sunshine Coast wedding venue, but this style could be created at many of our beautiful Sunshine Coast hinterland wedding venues in Maleny, Montville, Mapleton, Obi Obi, and Flaxton. This wedding styling and wedding florals would also match perfectly with venues and beaches in Noosa, Mooloolaba, Caloundra and private properties across the Sunshine Coast.