EBONY + STUART AT AT RICKYS, NOOSA
HIDDEN GROVE | RICKYS NOOSA
MARCH 2023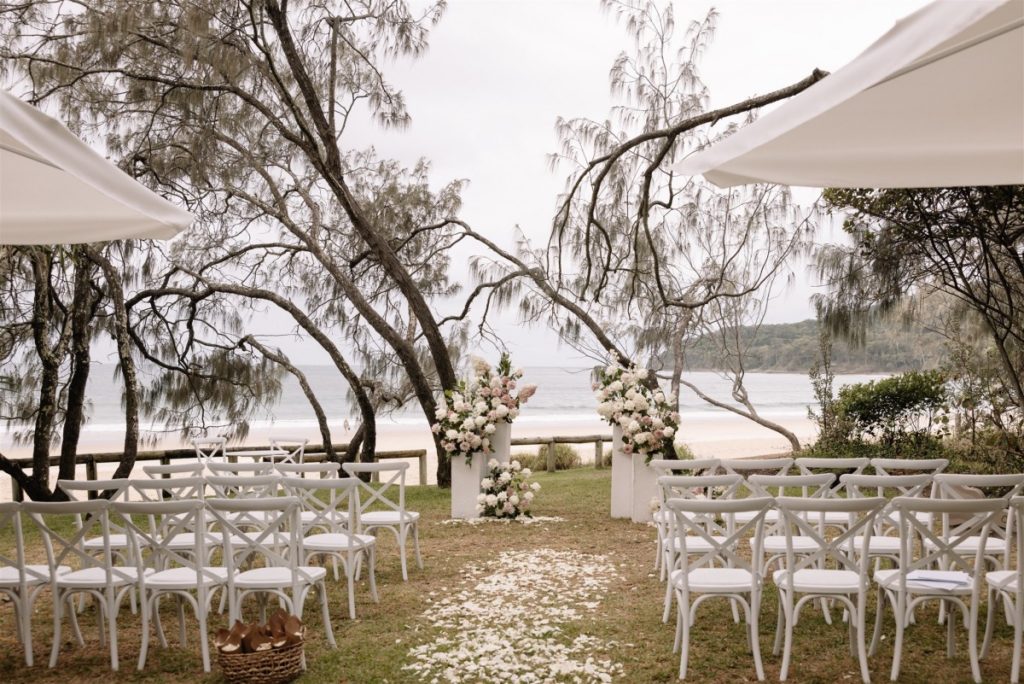 MODERN – ABUNDANT – COASTAL – LUXE
Layered bountiful Autumn blooms for Ebony and Stuart's Noosa wedding.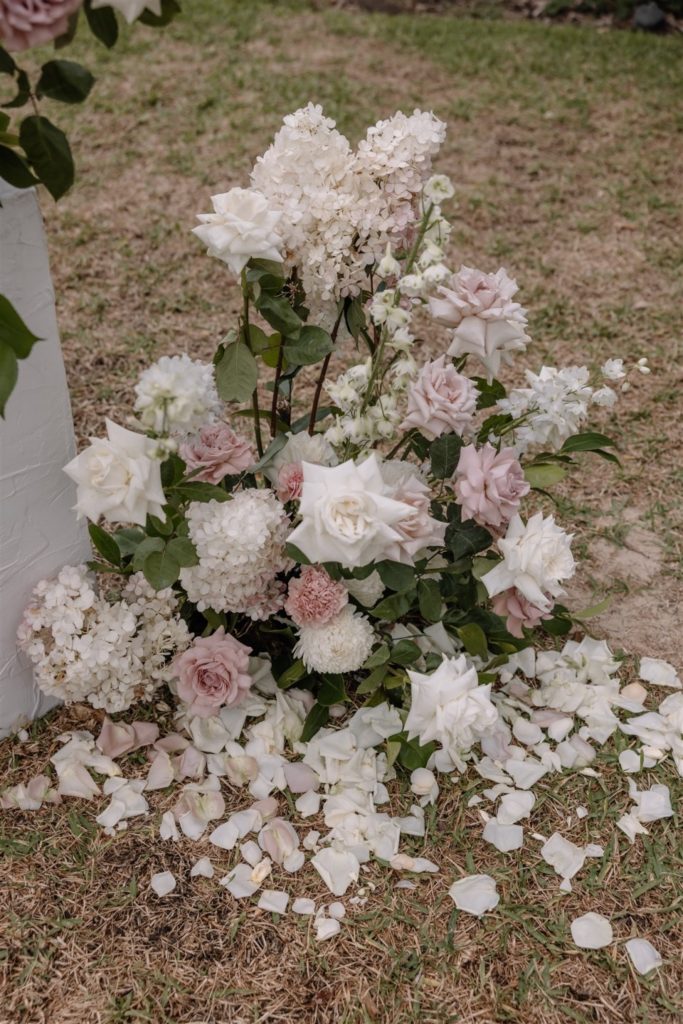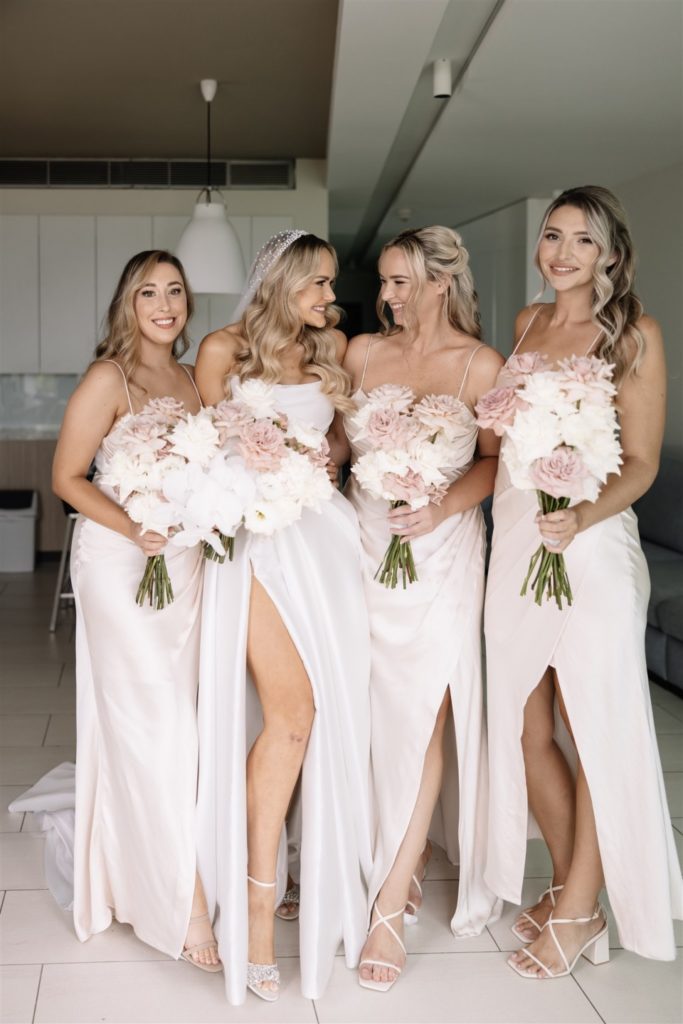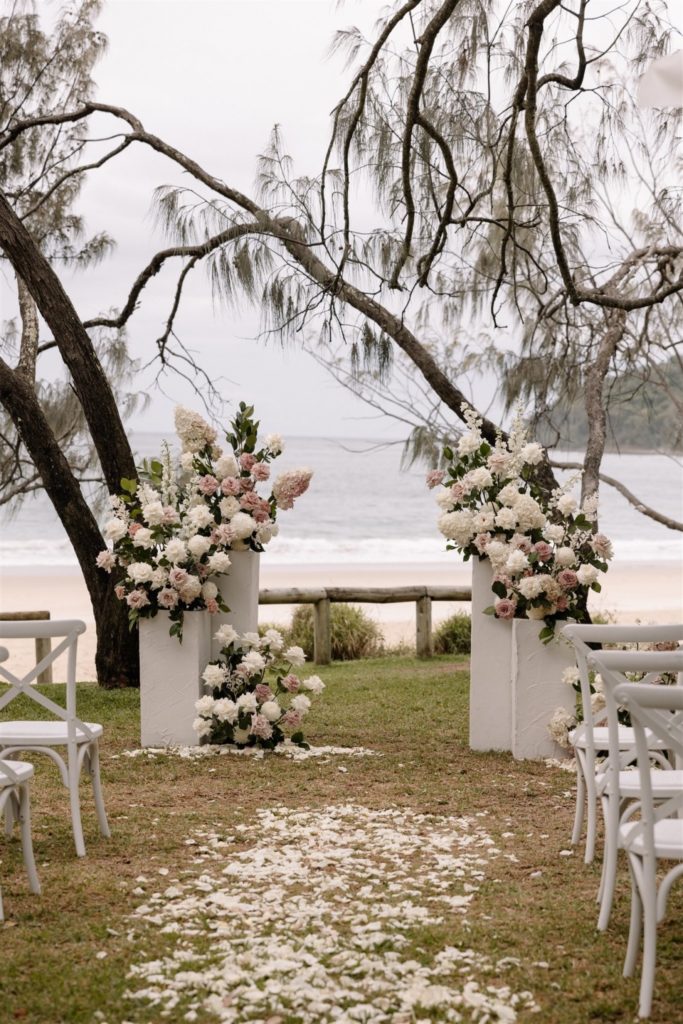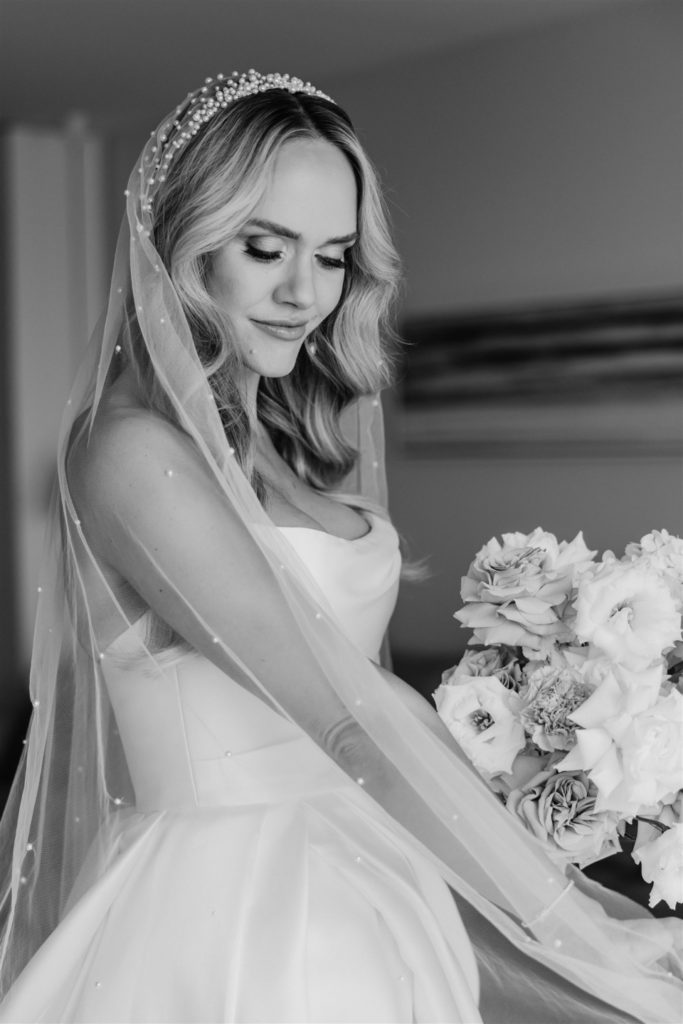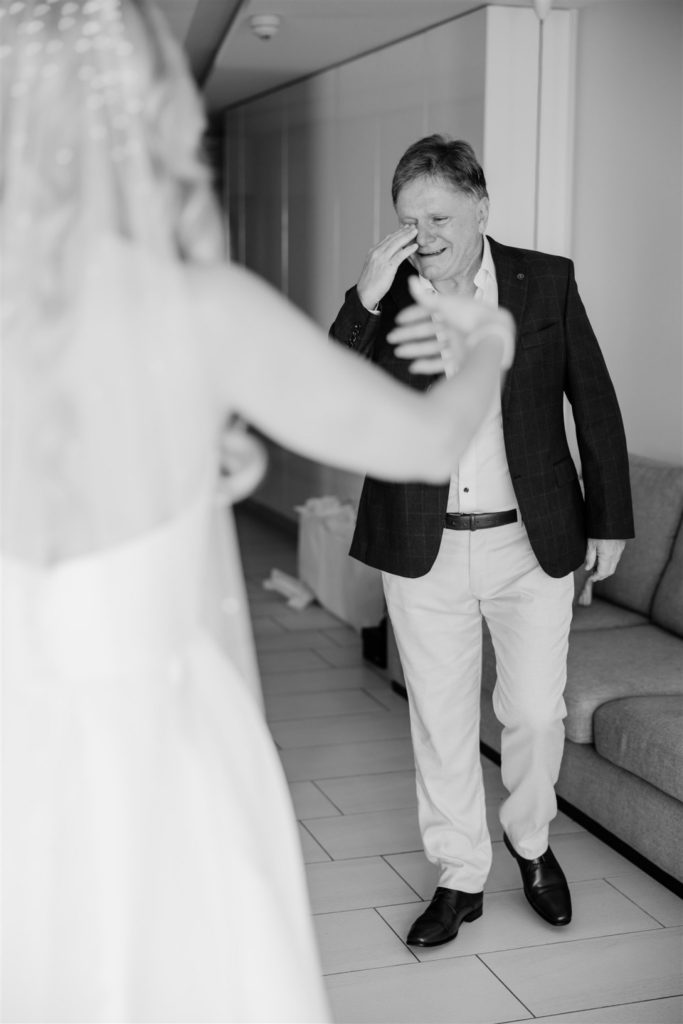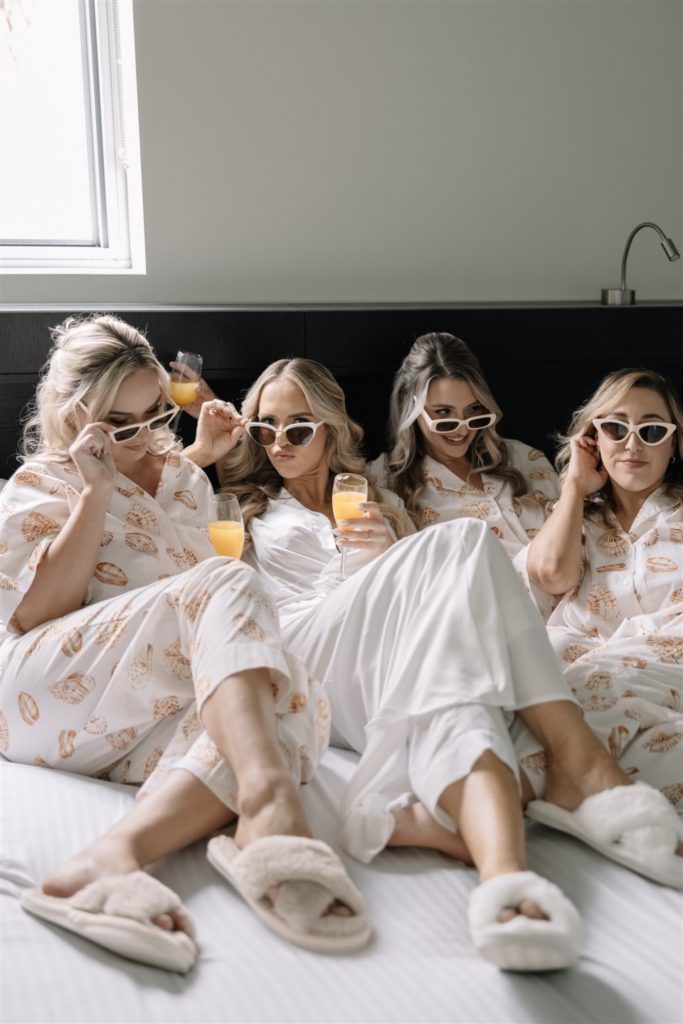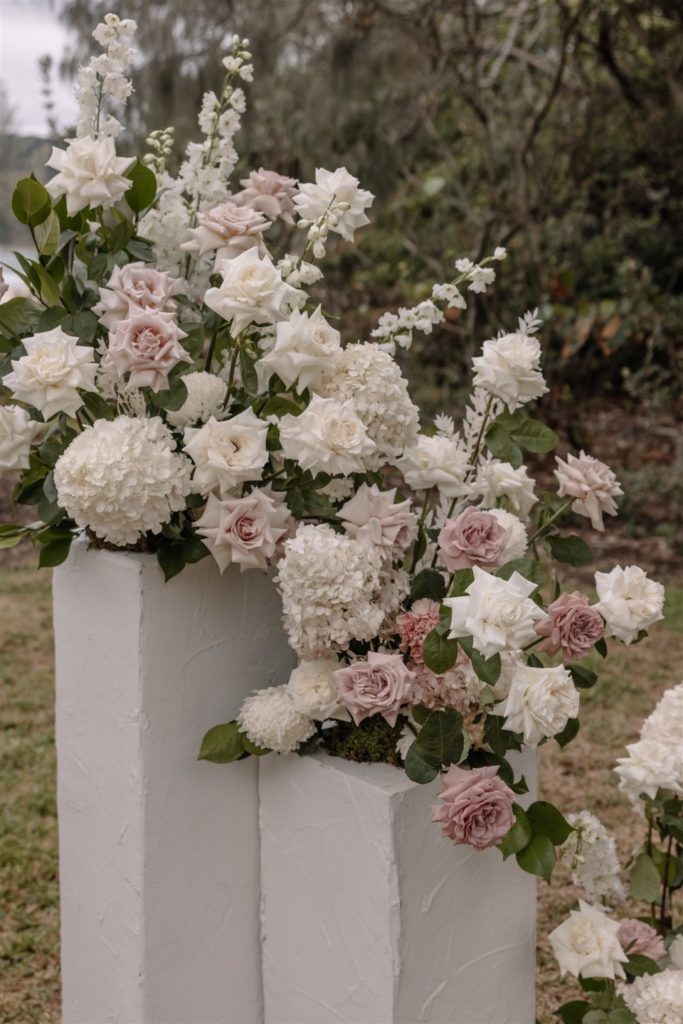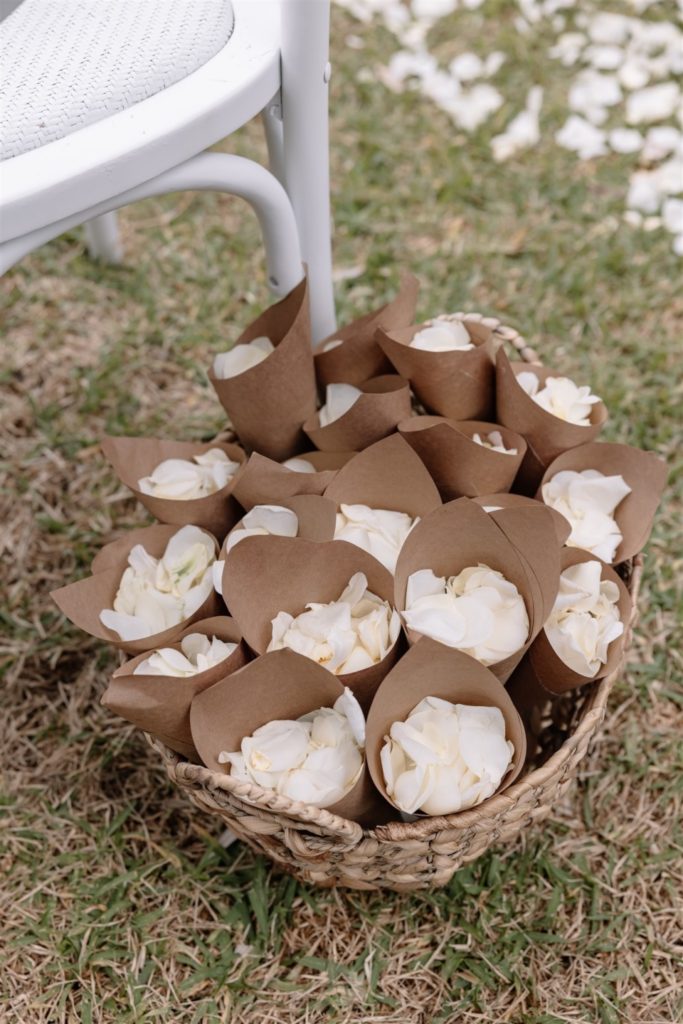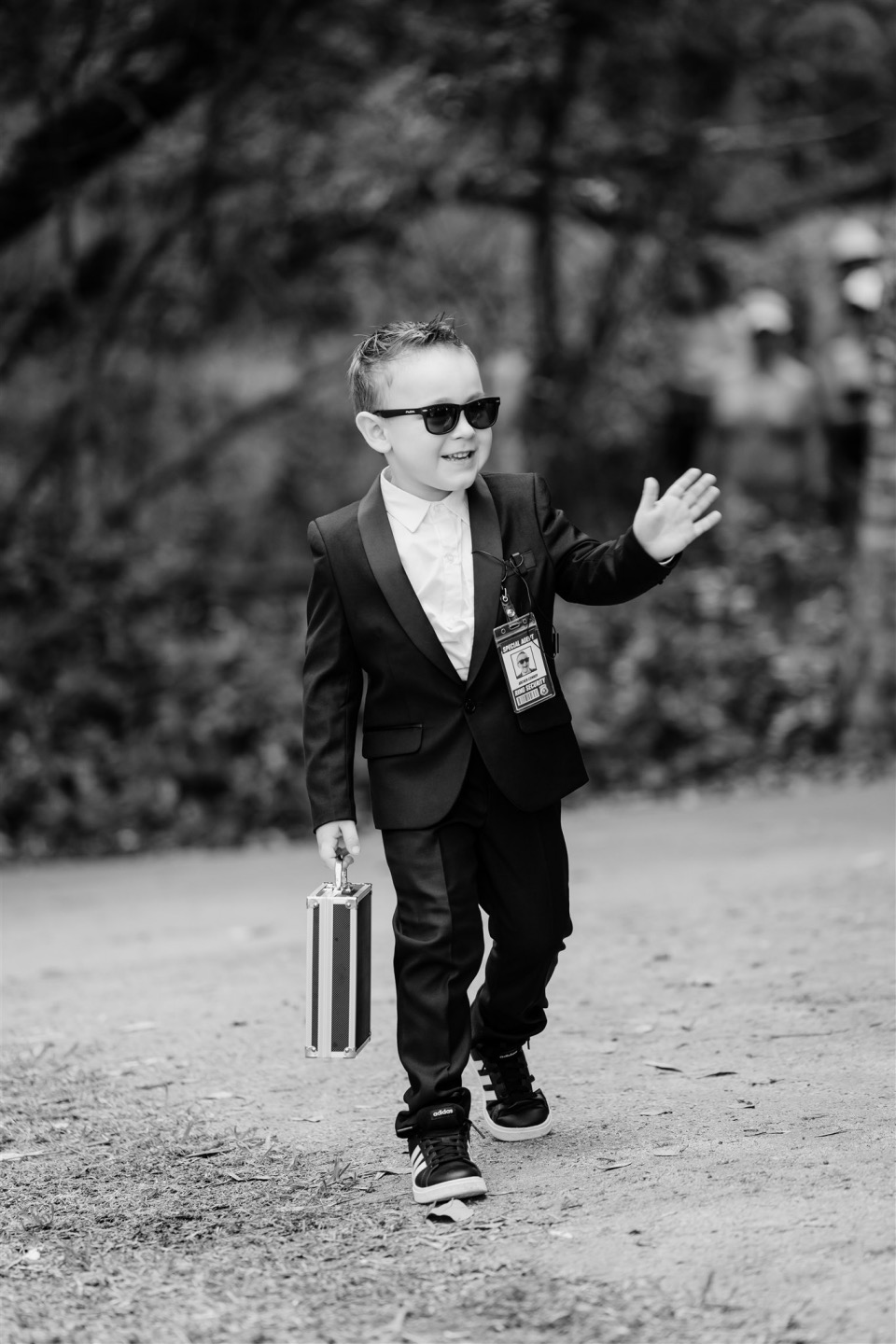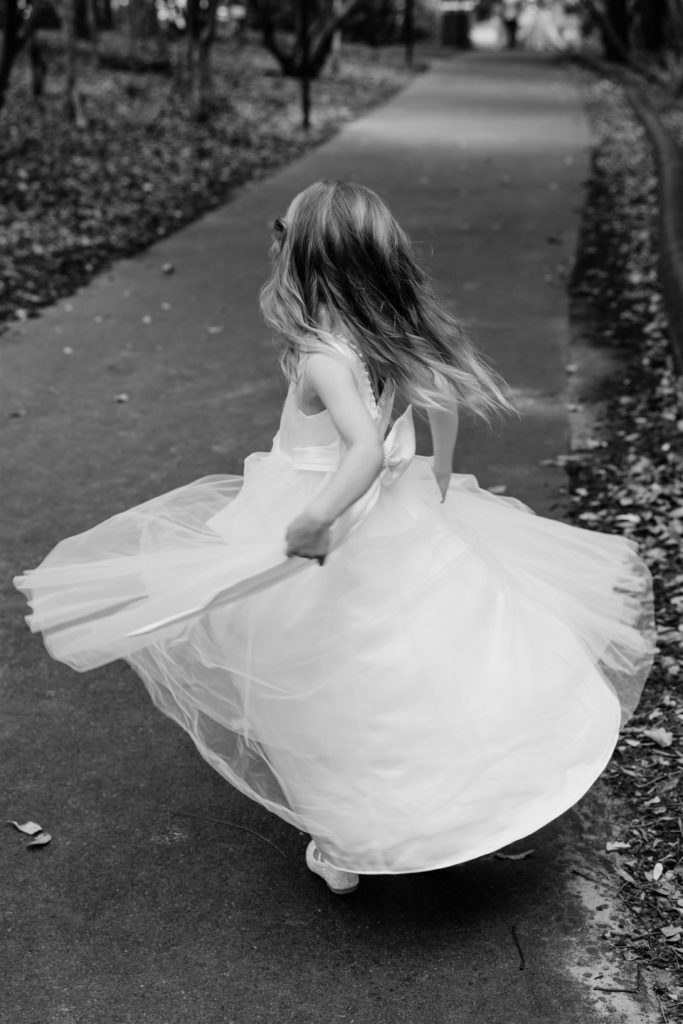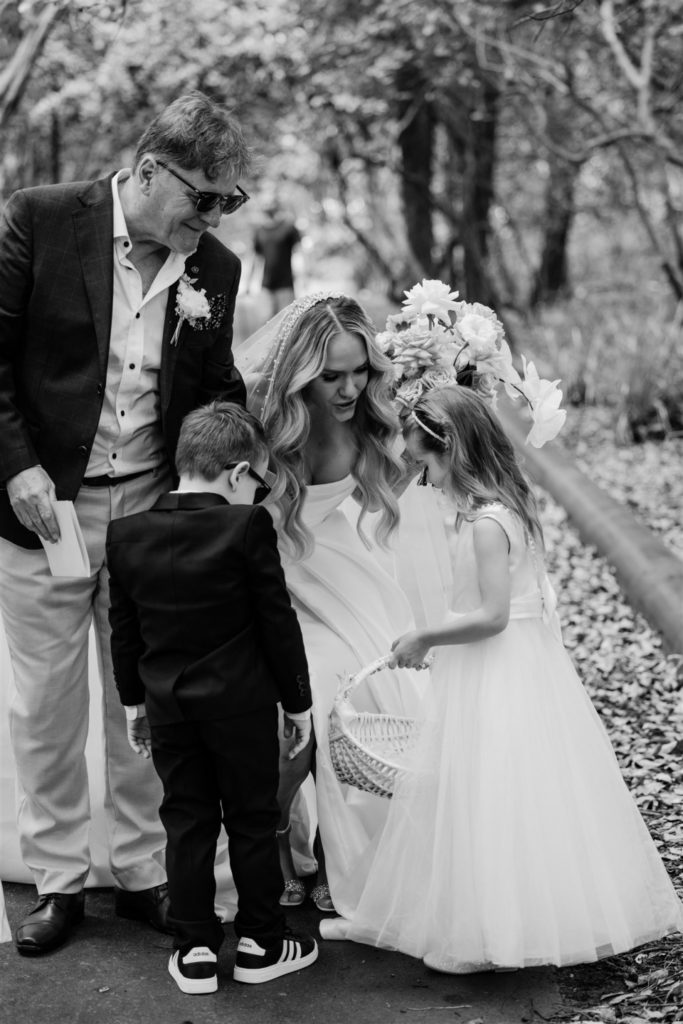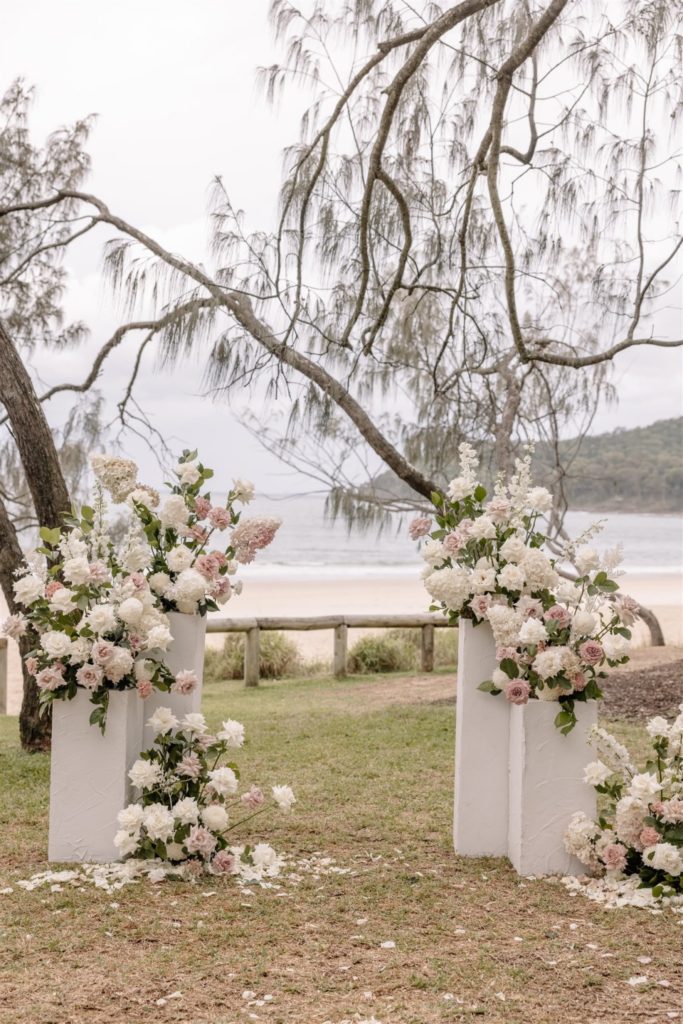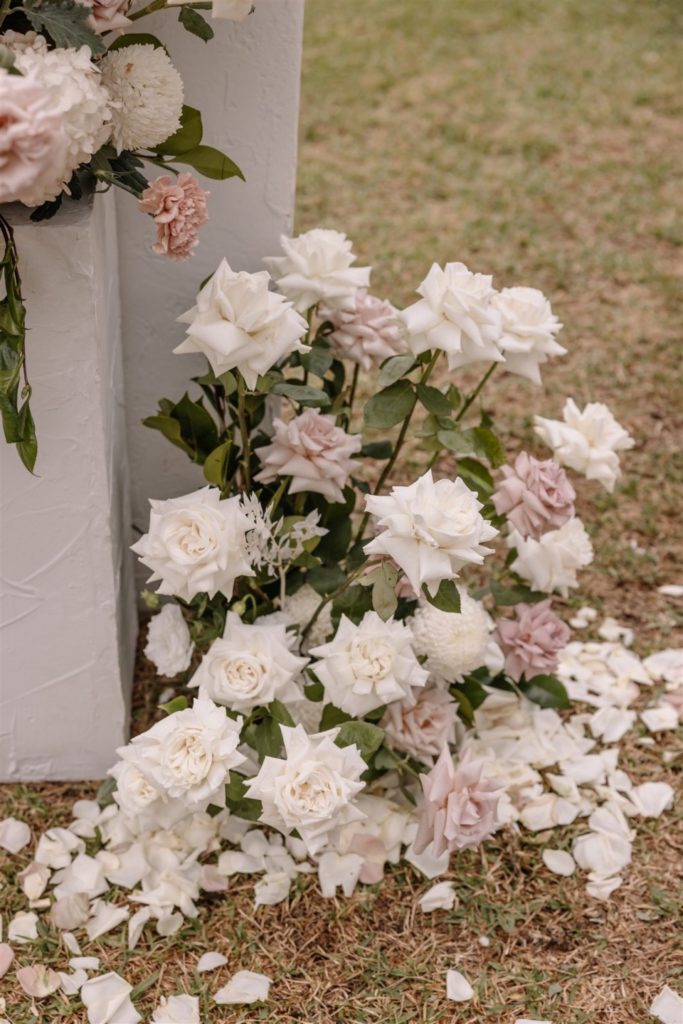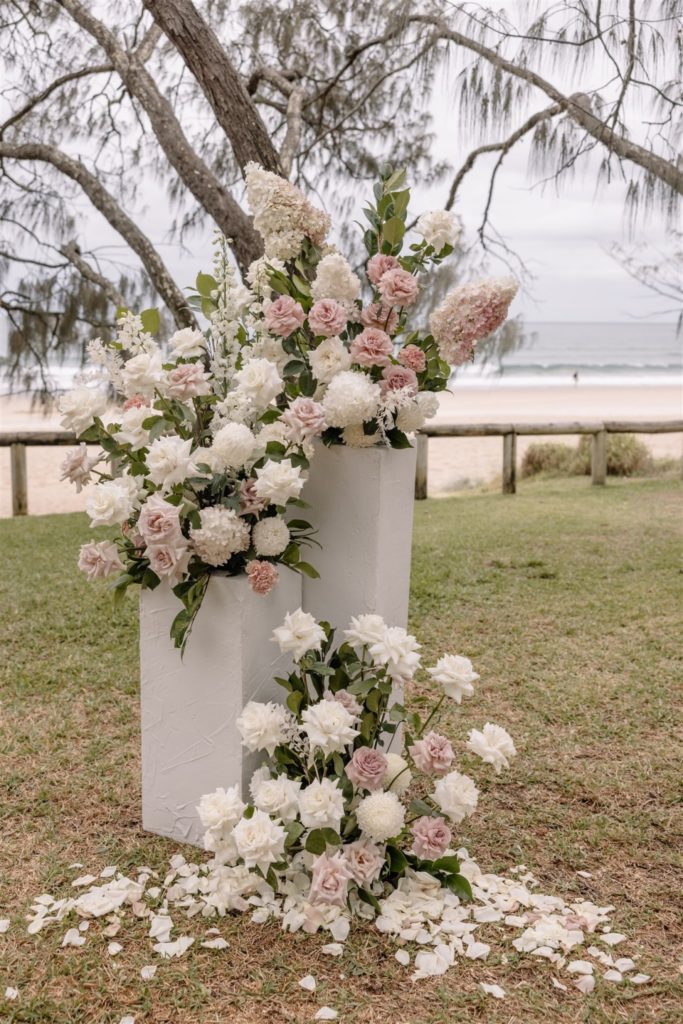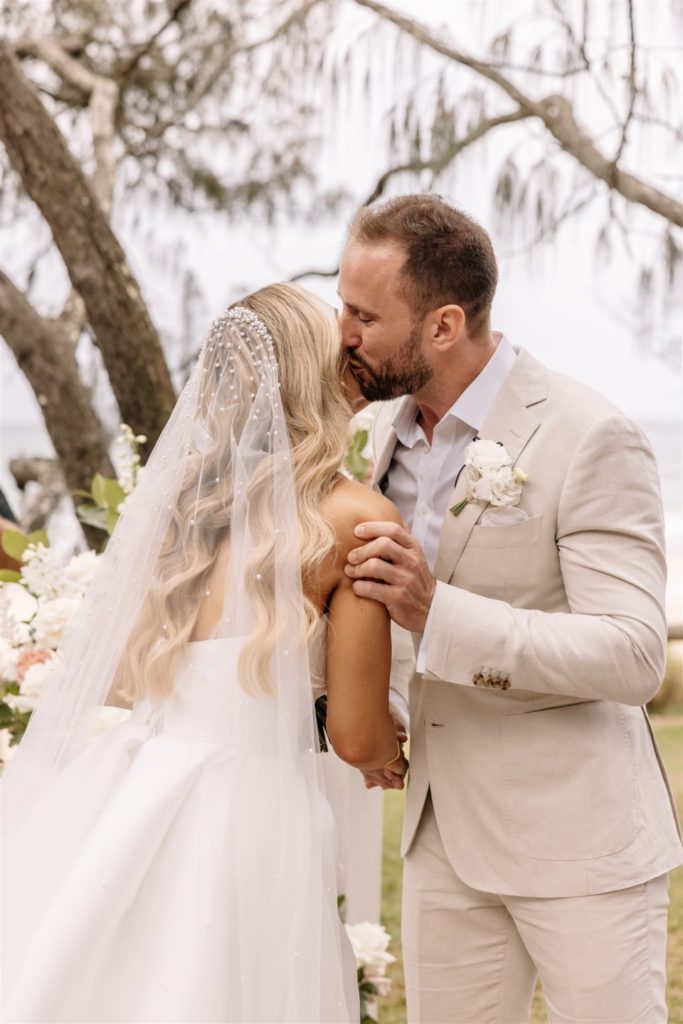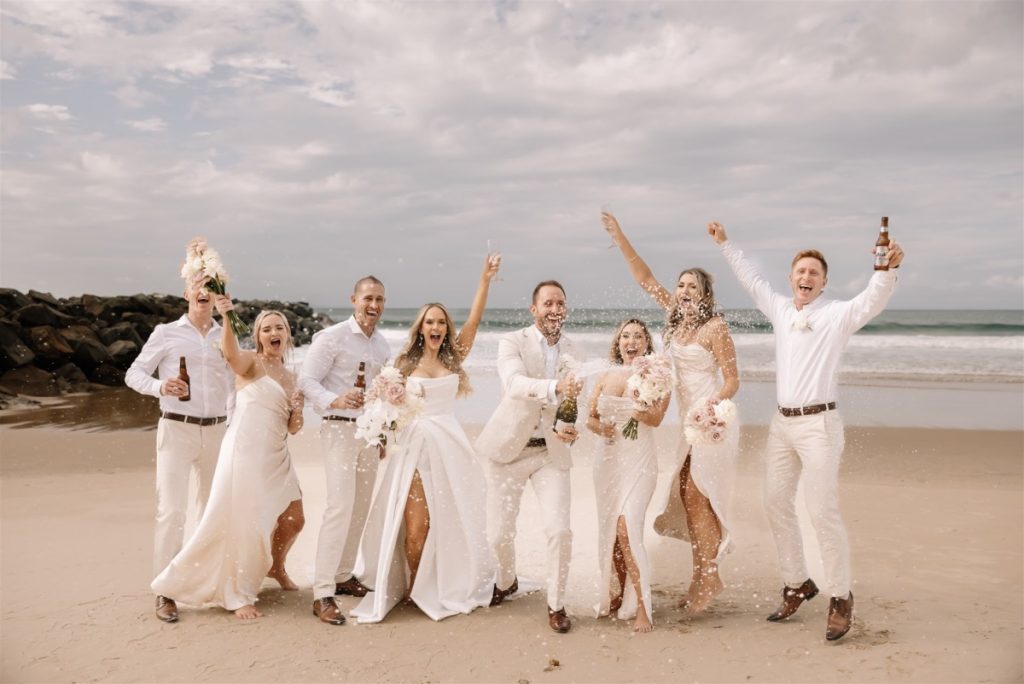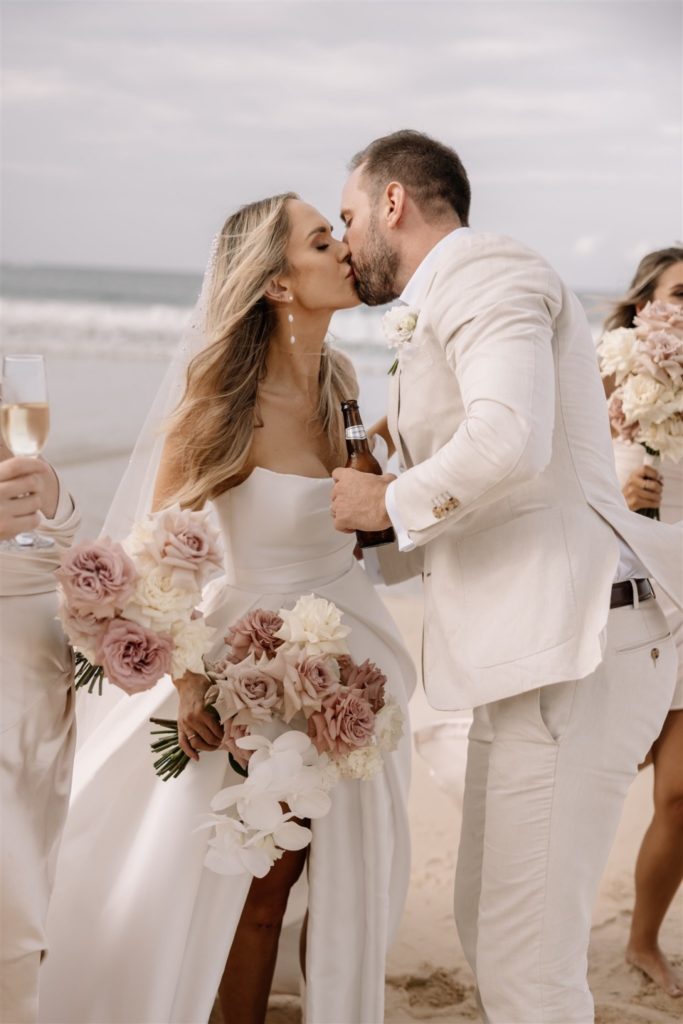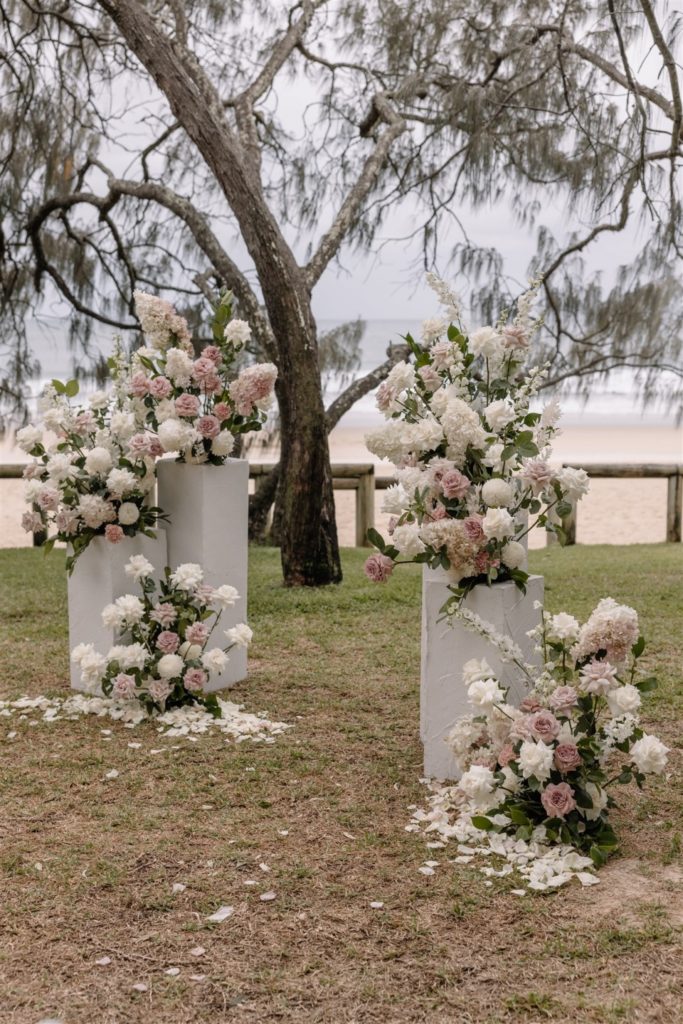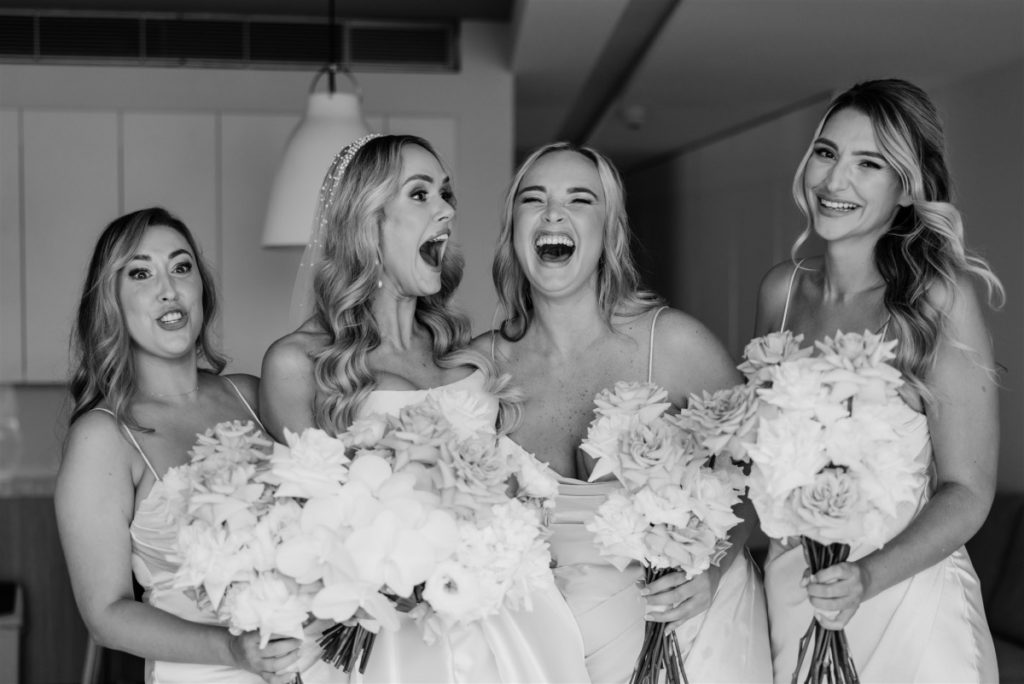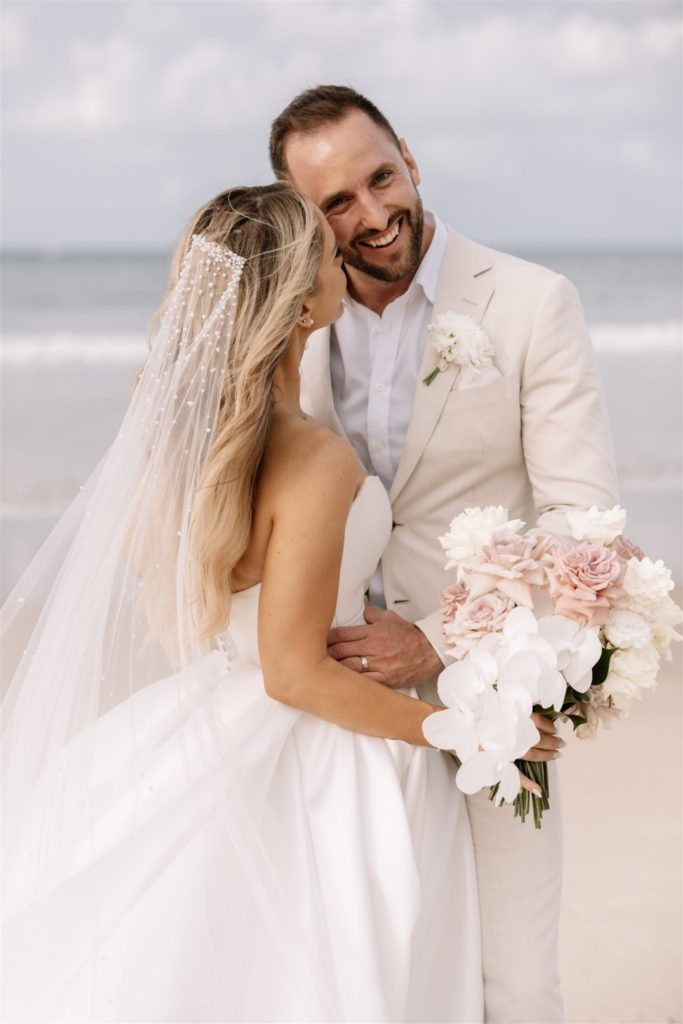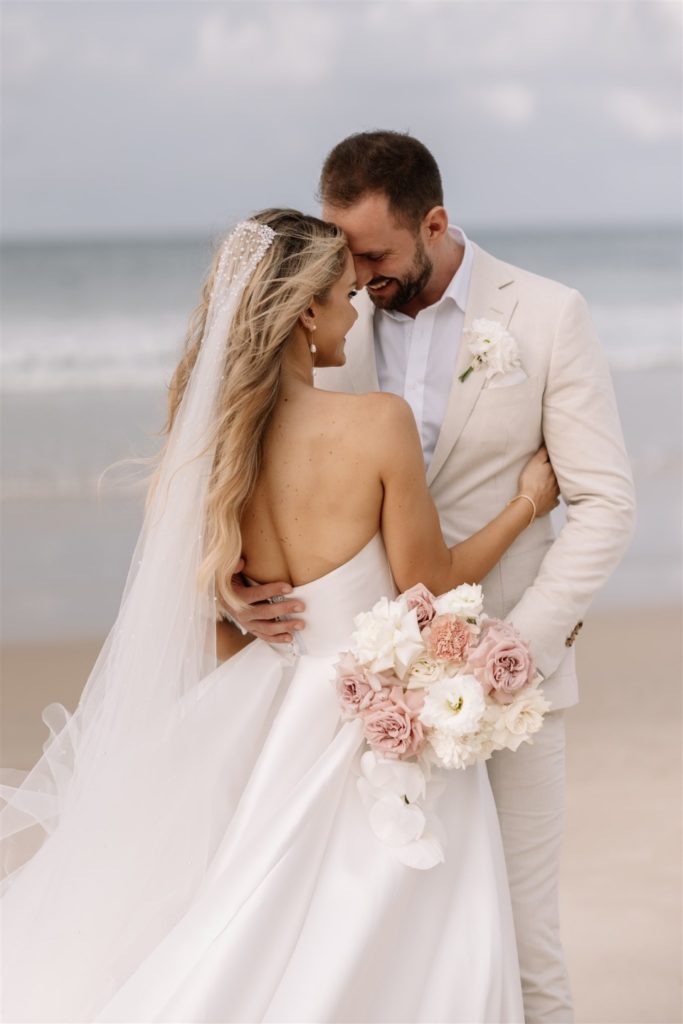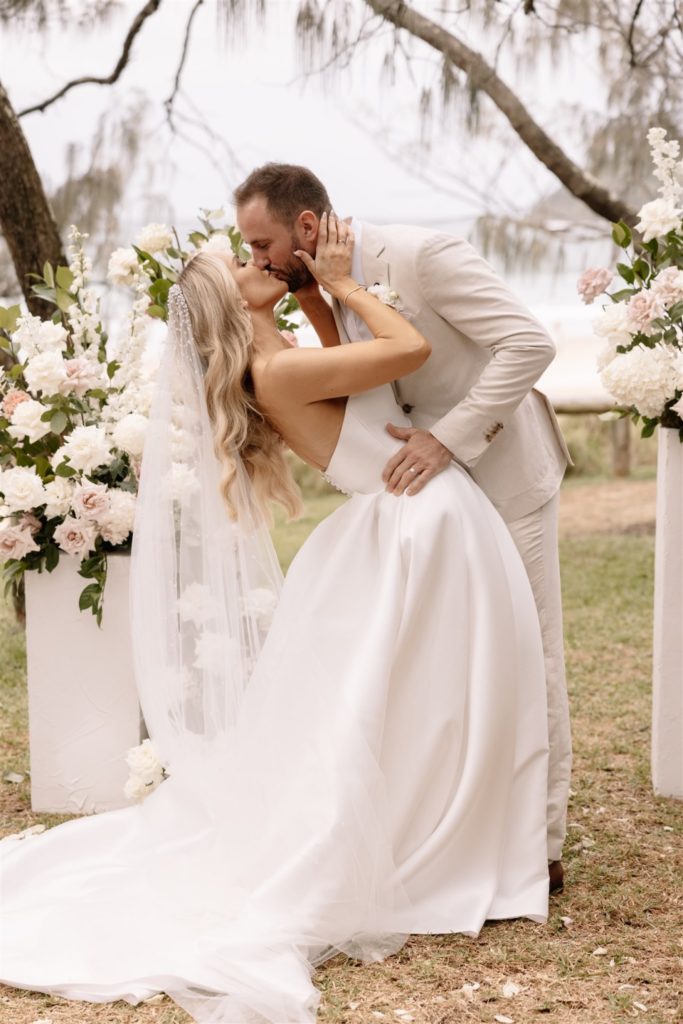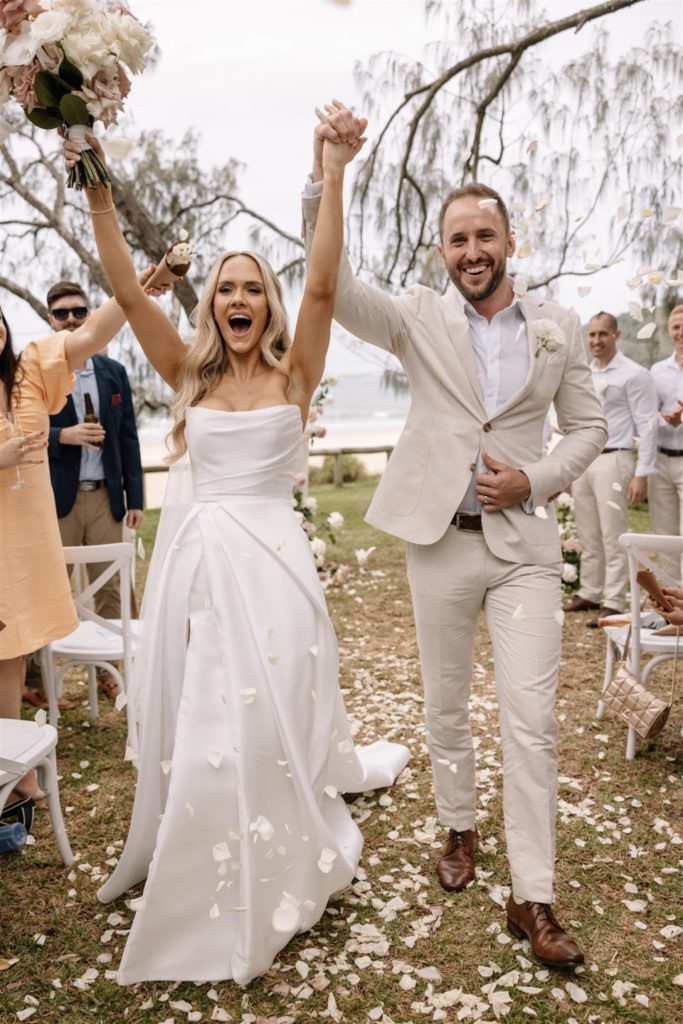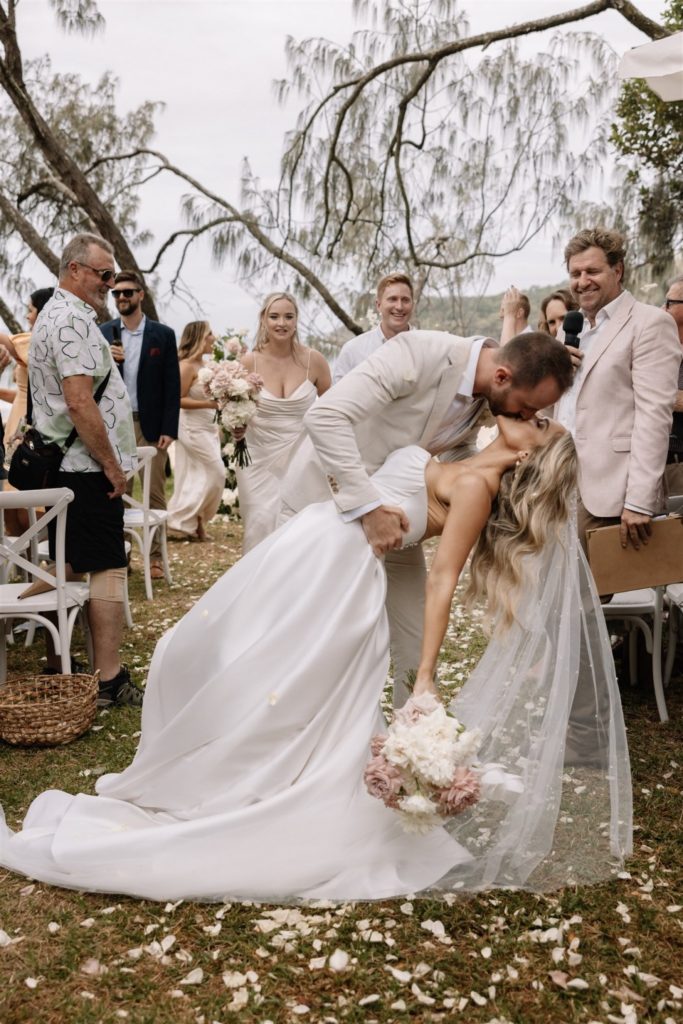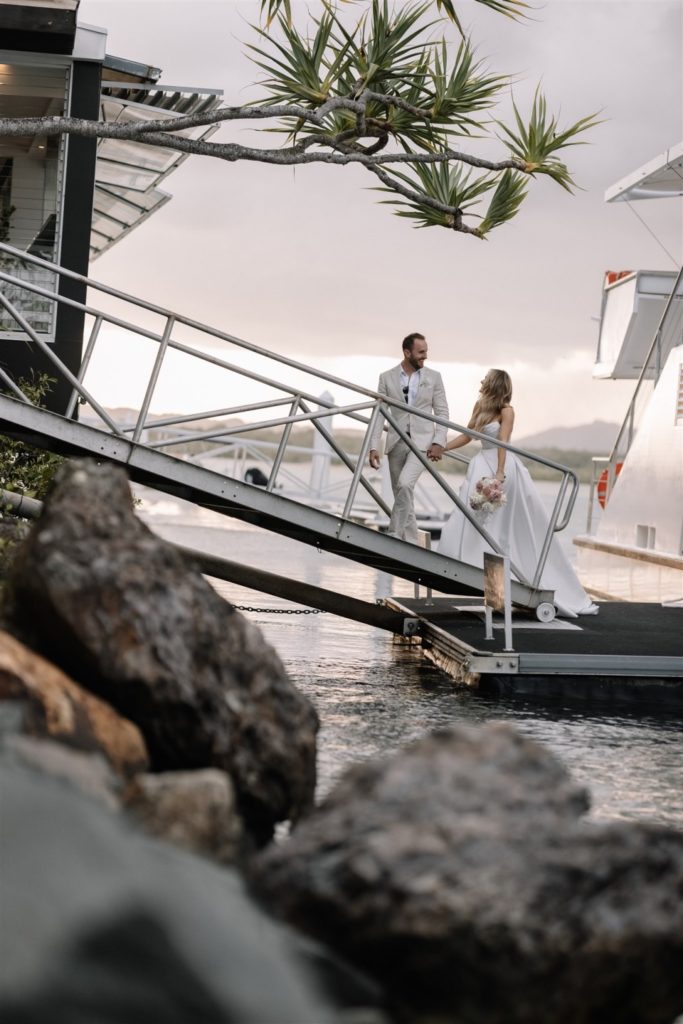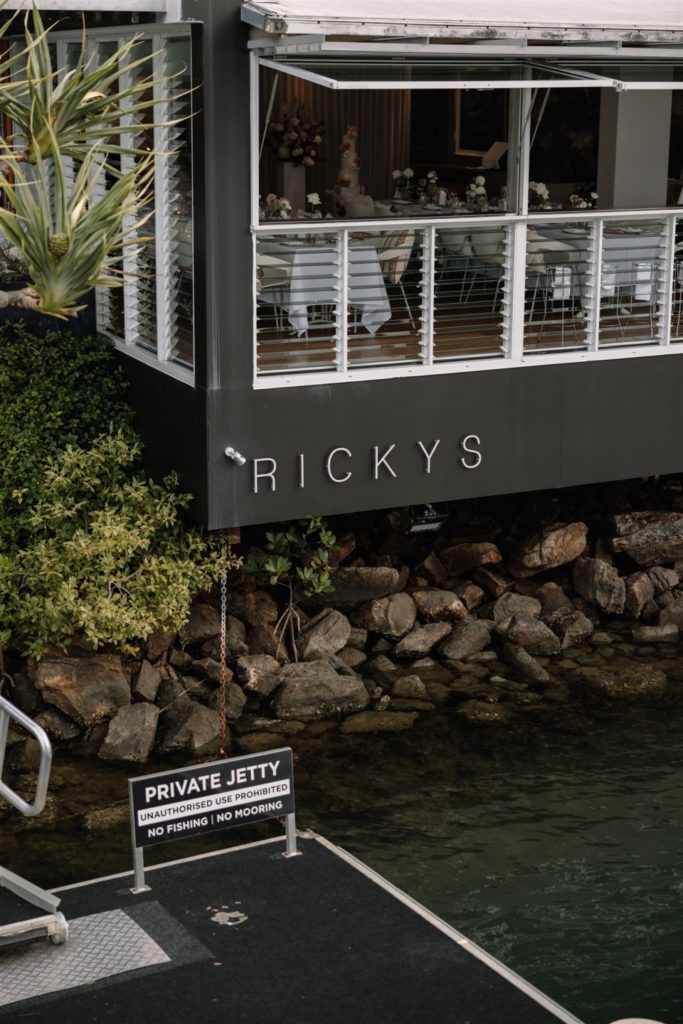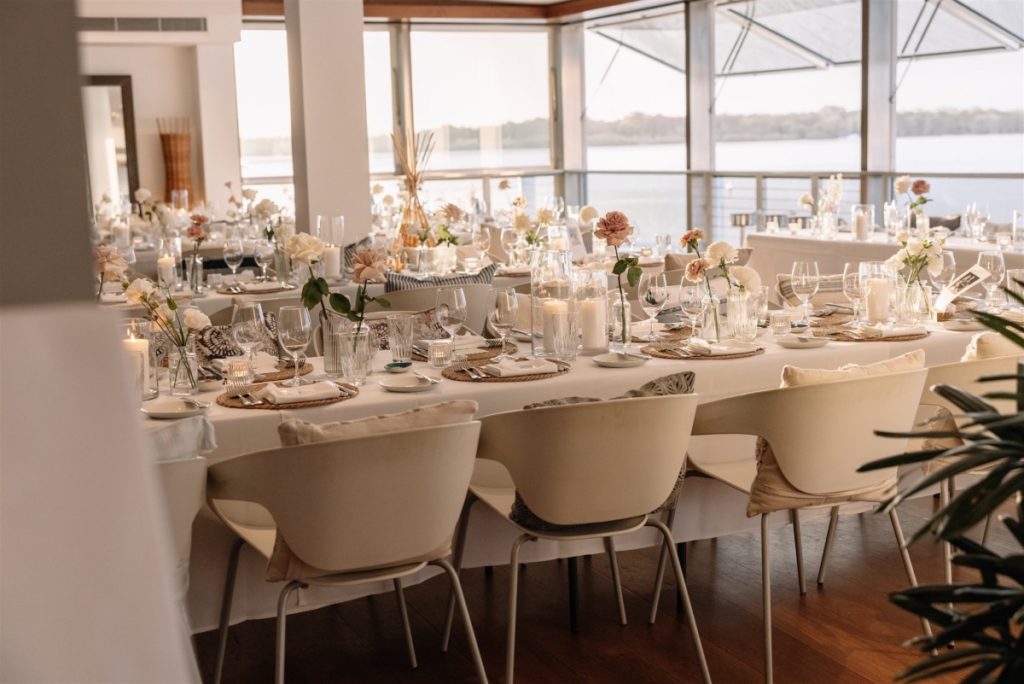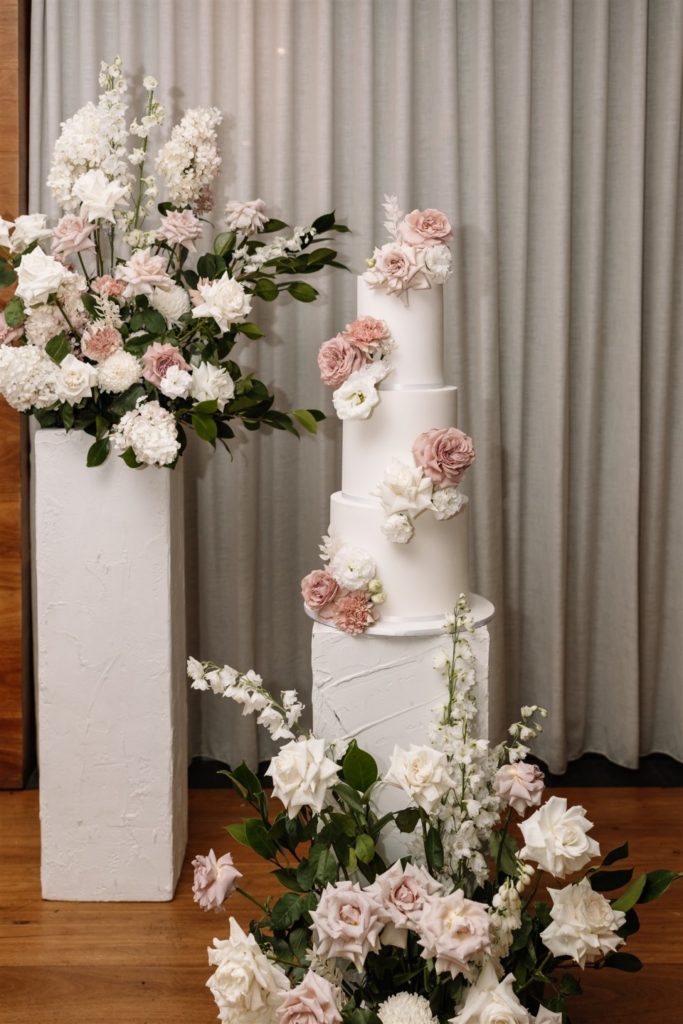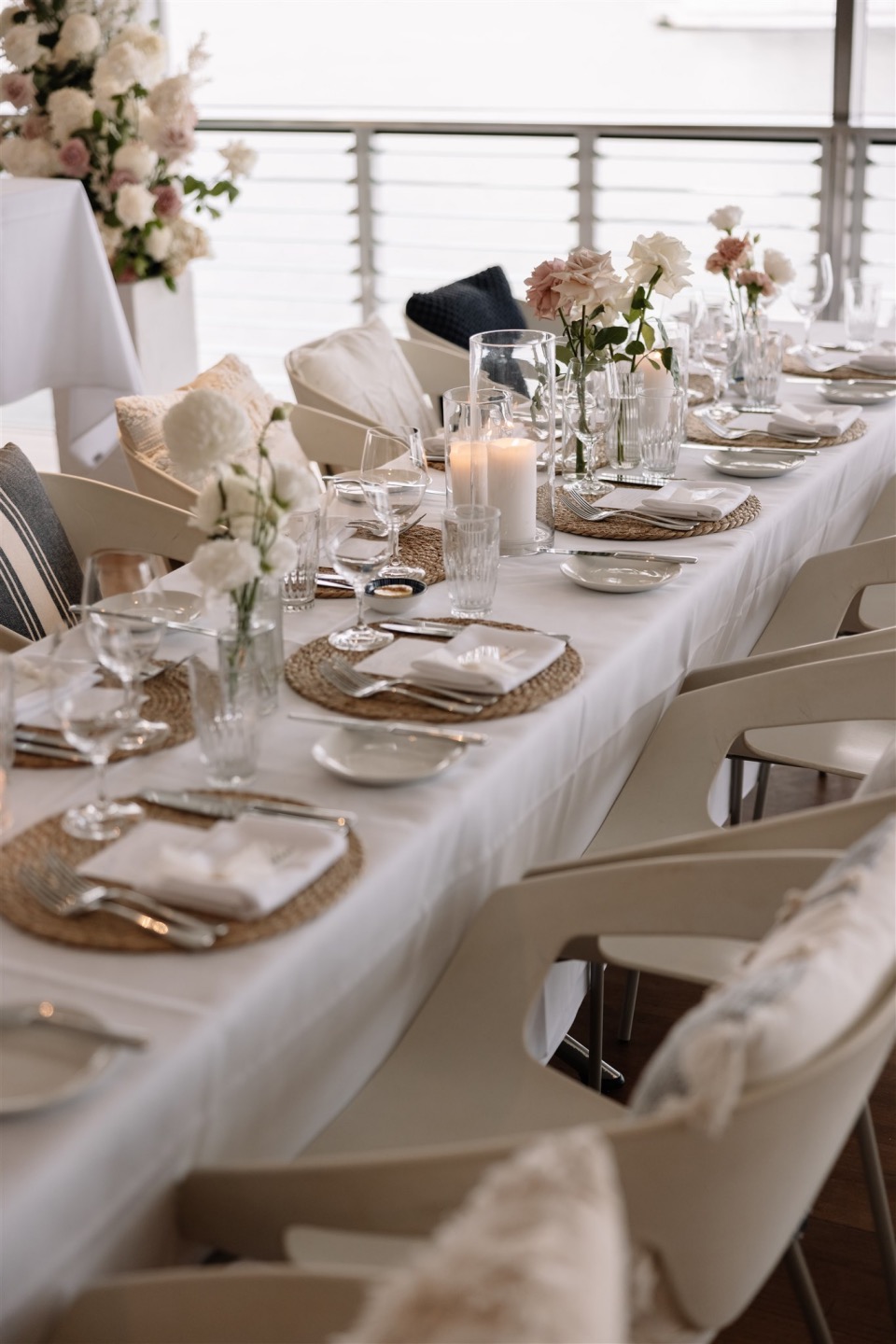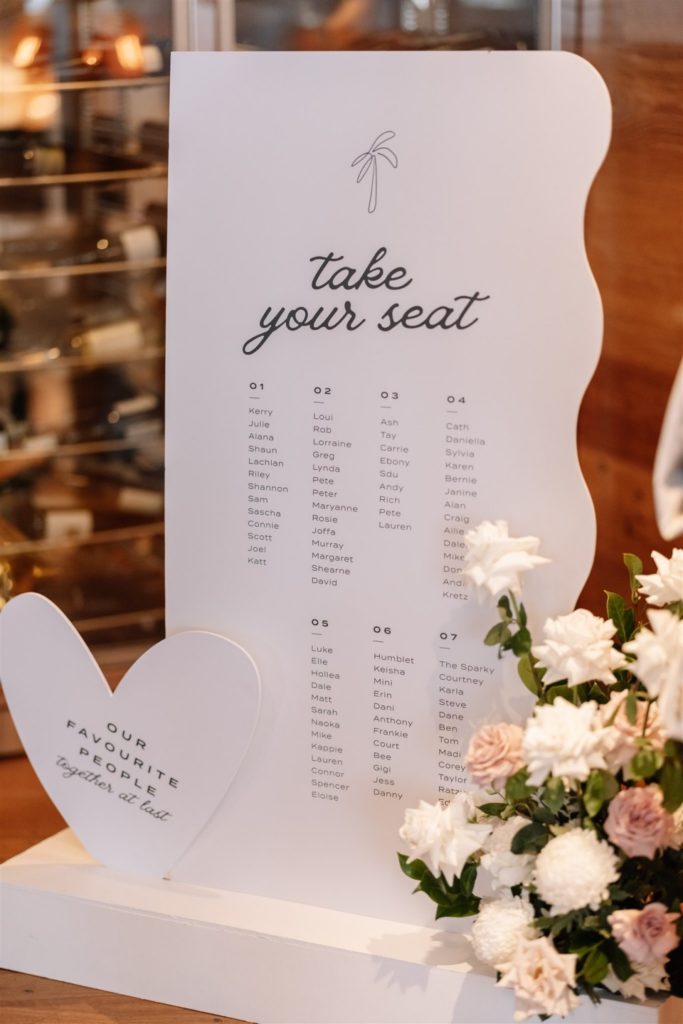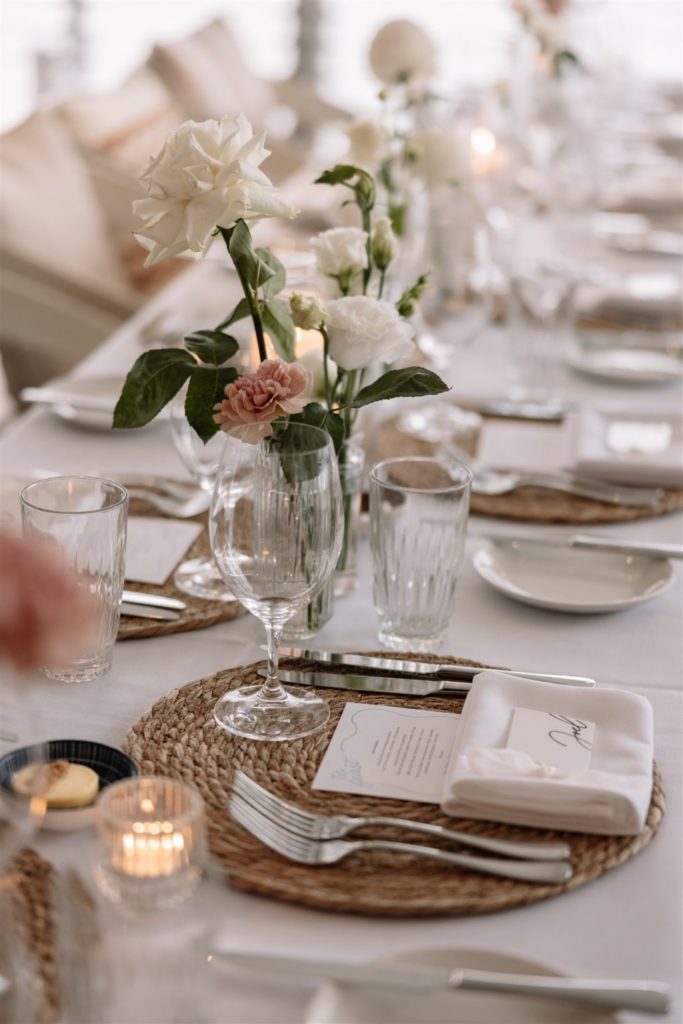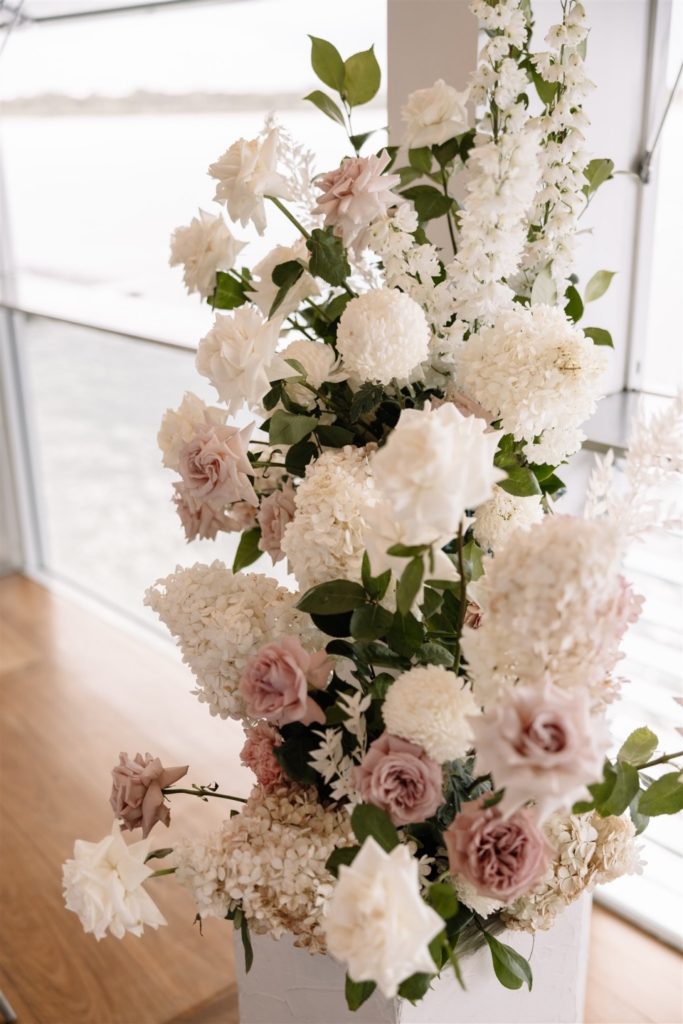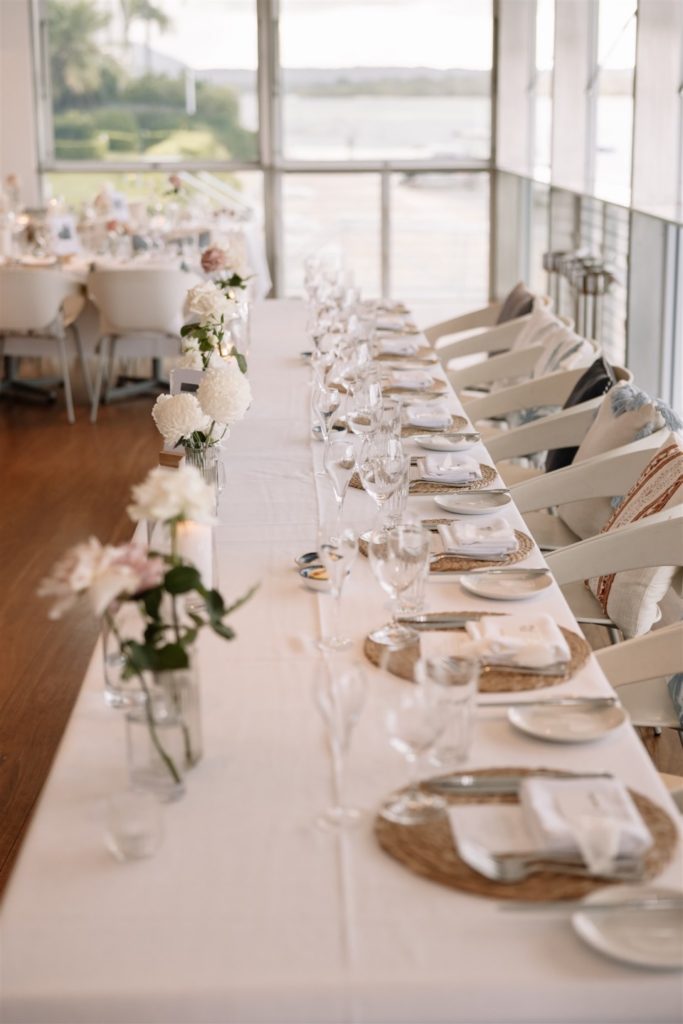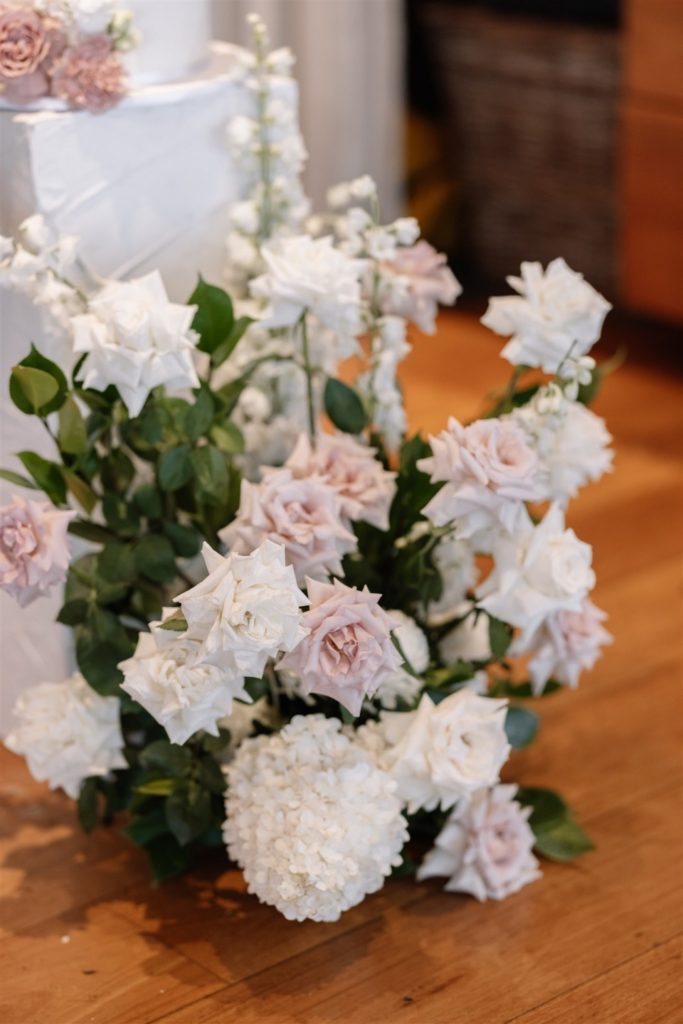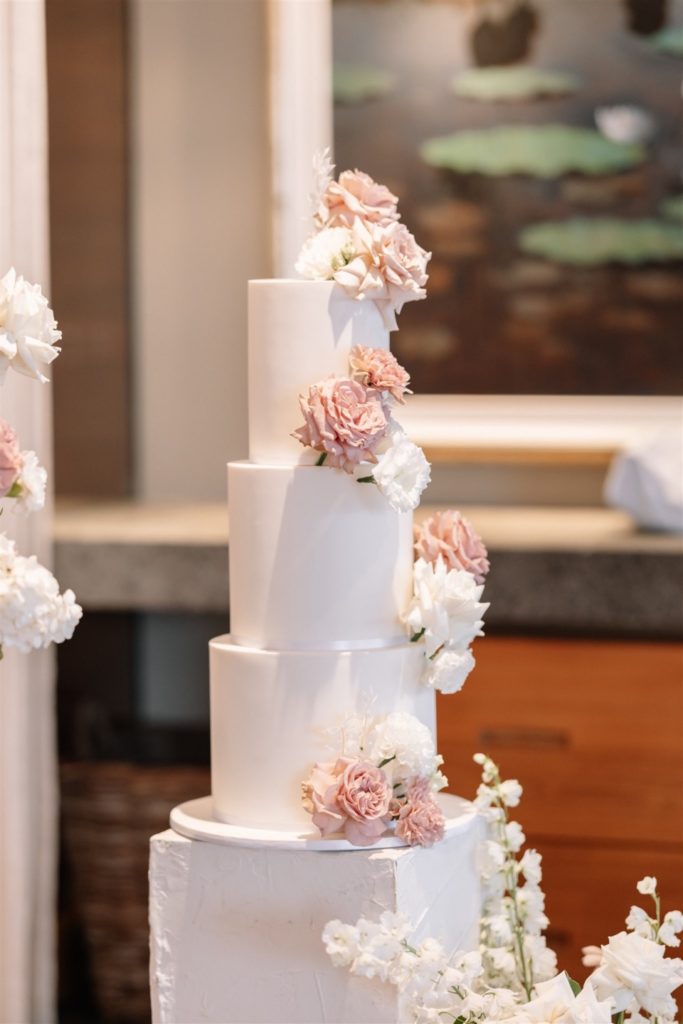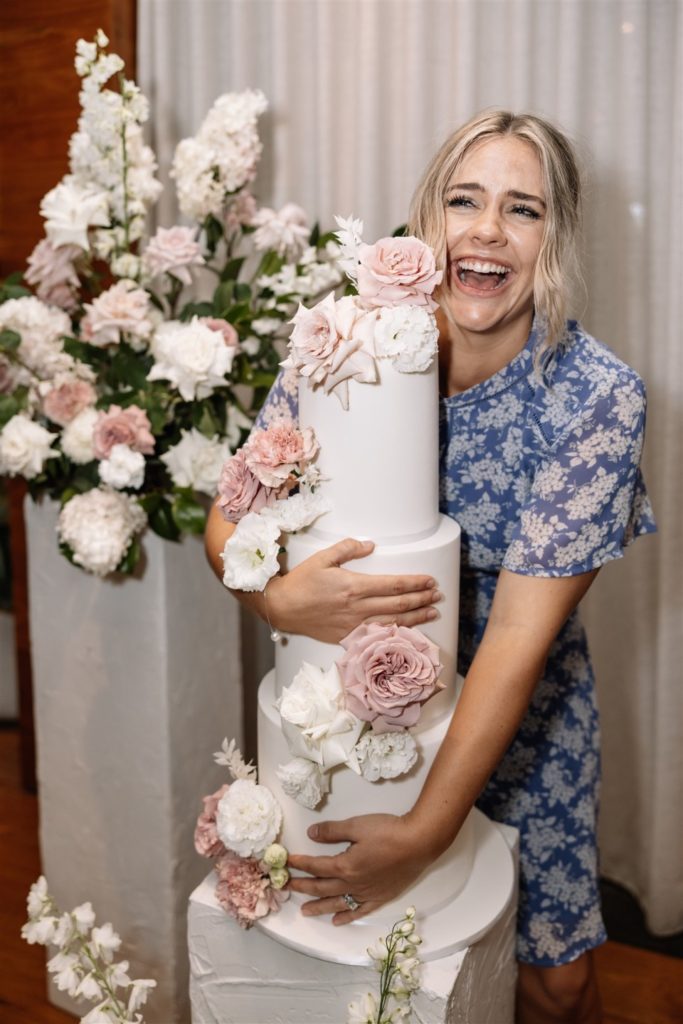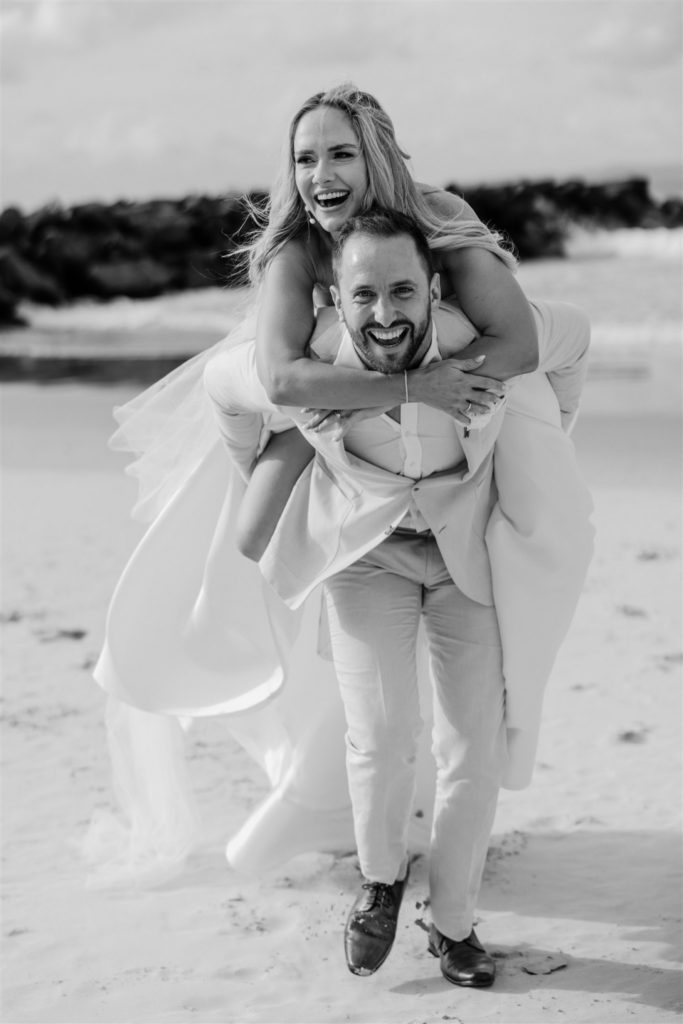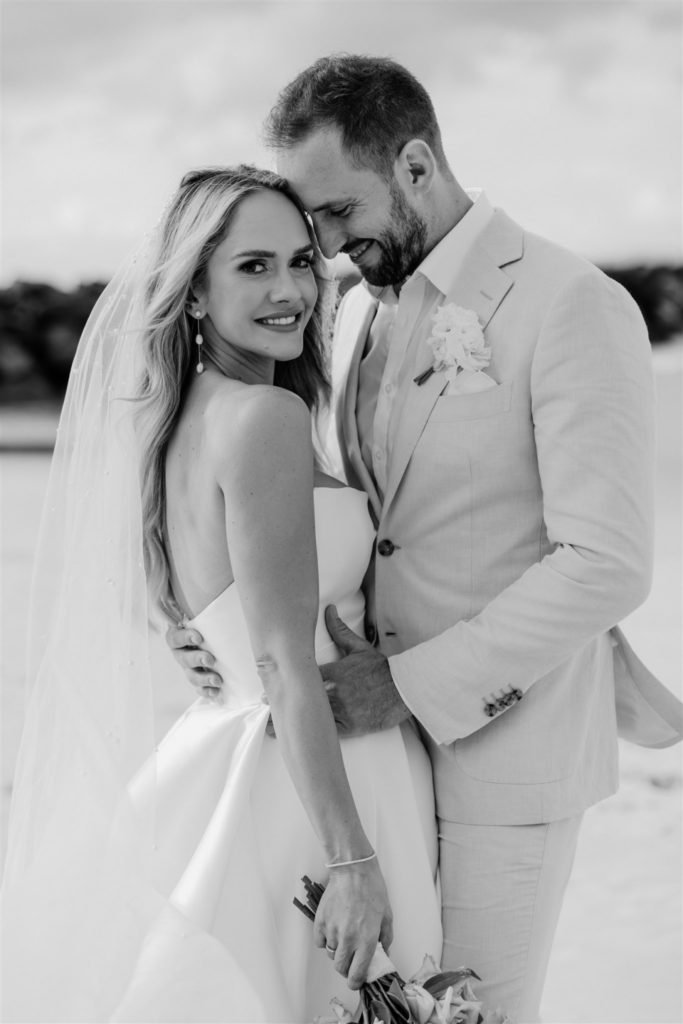 Ebony and Stuart's wedding ceremony at Hidden Grove in Noosa, was stunning with lush and full layered plinths and bountiful blooms, featuring hydrangea paniculata and roses with delphinium, disbuds and sims underpinning the designs. Our textured plinths creating the height and interest for this ceremony feature backdrop. The arrangements sat amongst a lush rose petal bed.We loved creating these dream wedding flowers at one of the Sunshine Coast's most popular areas – off Noosa Beach
The bridal bouquets featured the same mixed roses in white and blush shades with a stunning feature phalaenopsis orchid for the bride.
The reception at Rickys featured the transferred ceremony florals and simple table and classic florals in clear glass vessels and pillar candles. The cake was such a feature that we had to create its own space for guests to enjoy!
If you loved this idea for your Sunshine Coast wedding flowers, click the contact link and we will send out all the information you need to plan your dream wedding flowers.
Photography THE LANE CREATORS | Ceremony HIDDEN GROVE | Reception RICKYS RIVER BAR NOOSA | Transport MV CATALINA | Celebrant JAY FLOOD | Hair SASS AND NIKI | Styling SPLASH EVENTS | Wedding Dress MARIANA HARDWICK
Willow Bud Wedding Florist created these wedding flowers and bridal bouquets. The wedding ceremony and reception designs were created specifically for this bride at this Sunshine Coast wedding venue, but this style could be created at many of our beautiful Sunshine Coast hinterland wedding venues in Maleny, Montville, Mapleton, Obi Obi, and Flaxton. This wedding styling and wedding florals would also match perfectly with venues and beaches in Noosa, Mooloolaba, Caloundra, and private properties across the Sunshine Coast.