ISABELLA + IAN AT SPICERS CLOVELLY ESTATE
SPICERS CLOVELLY ESTATE, MONTVILLE
JULY 2019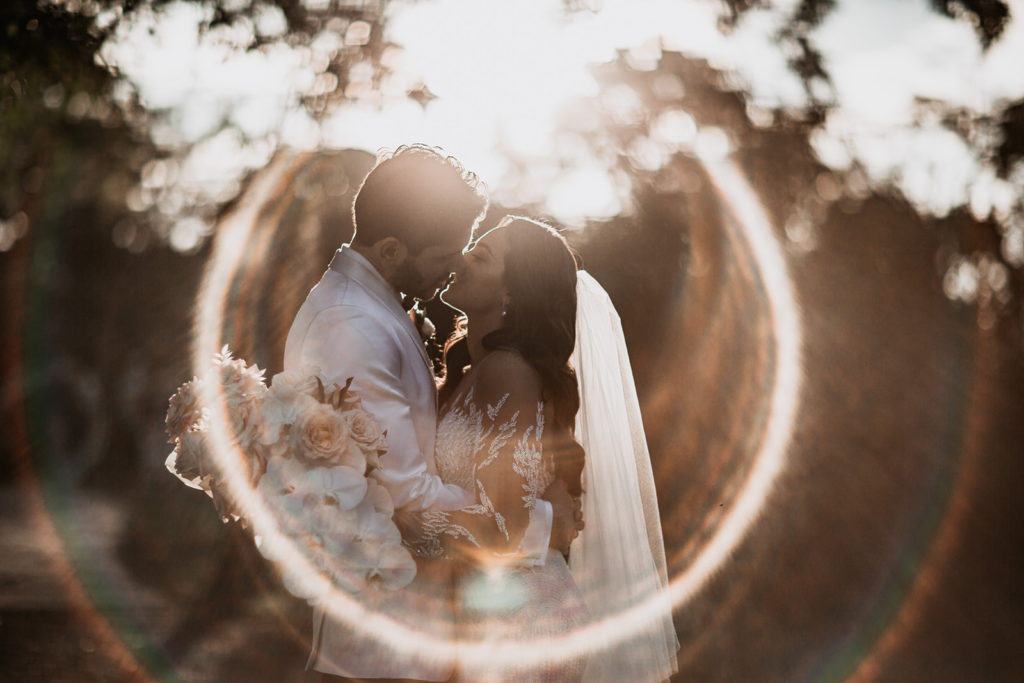 Isabella and Ian had an amazing team of vendors the created a magical day for them! We loved creating all these beauties and we loved, even more, the couple's adorable family who made themselves known to use while we were installing and creating the lush designs. We love it when families are excited and involved with the wedding day.
So where to start? How many times can we say we LOVE something? well, not enough for this wedding.
Isabella's bouquet was a stunner of roses, anthurium flowers and phalenopsis orchids in an understated palette of nudes, whites, blush, and coffee tones. It suited her and her dress to a tee! Not to mention a perfect match with her bridesmaid dress too.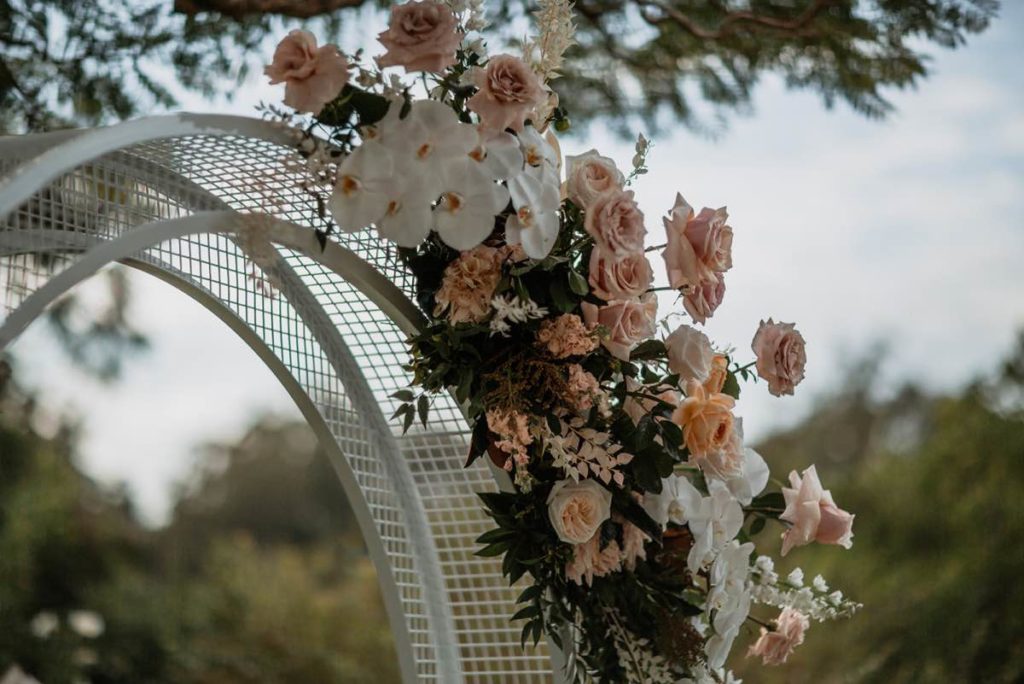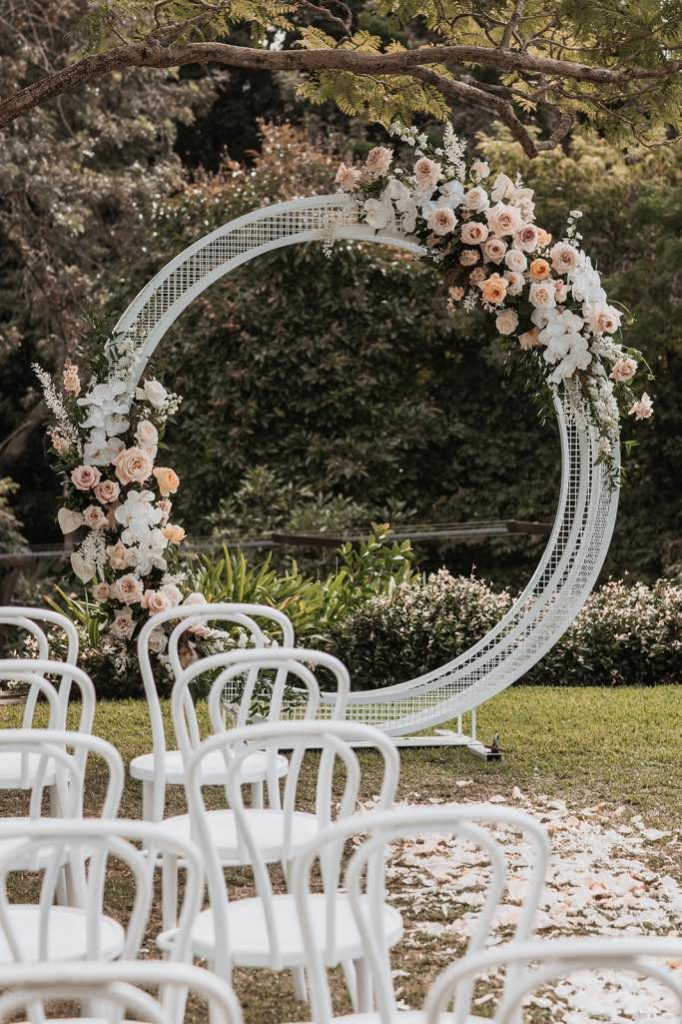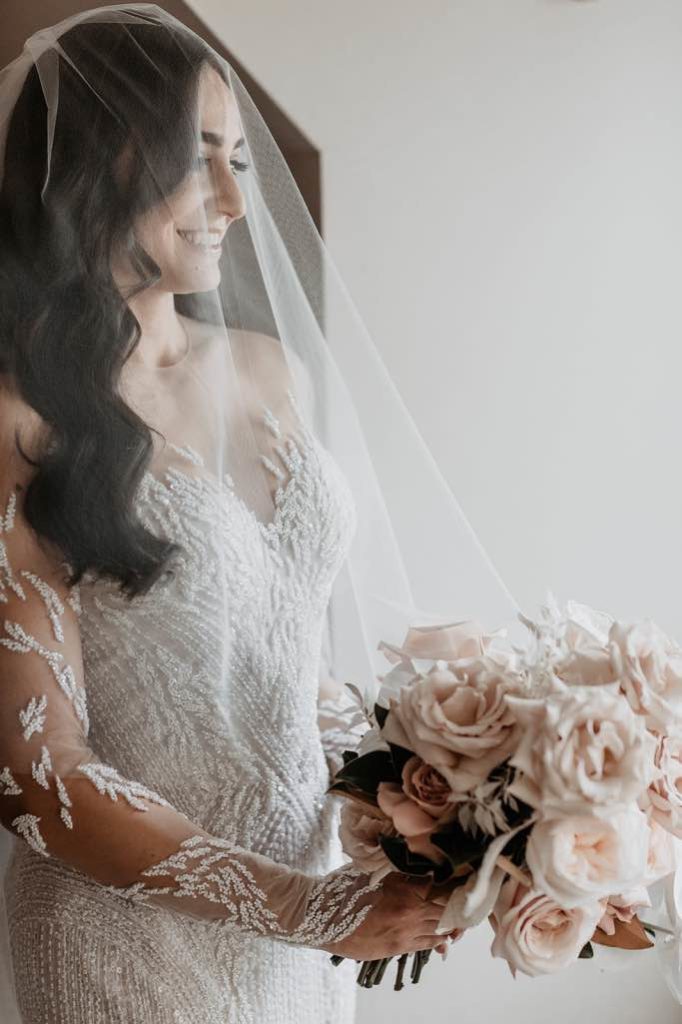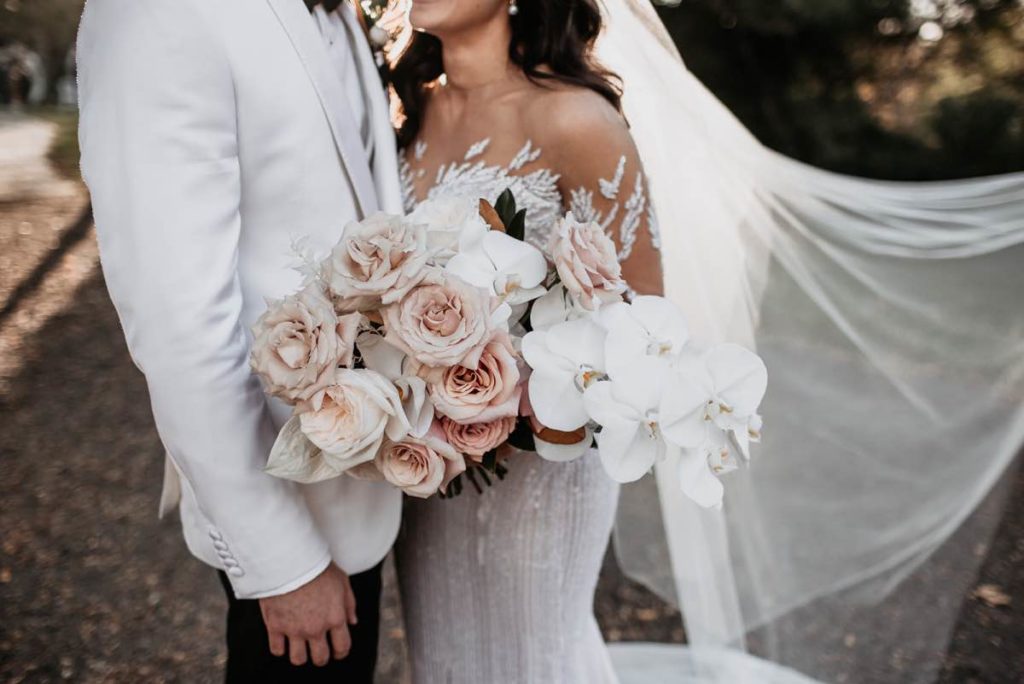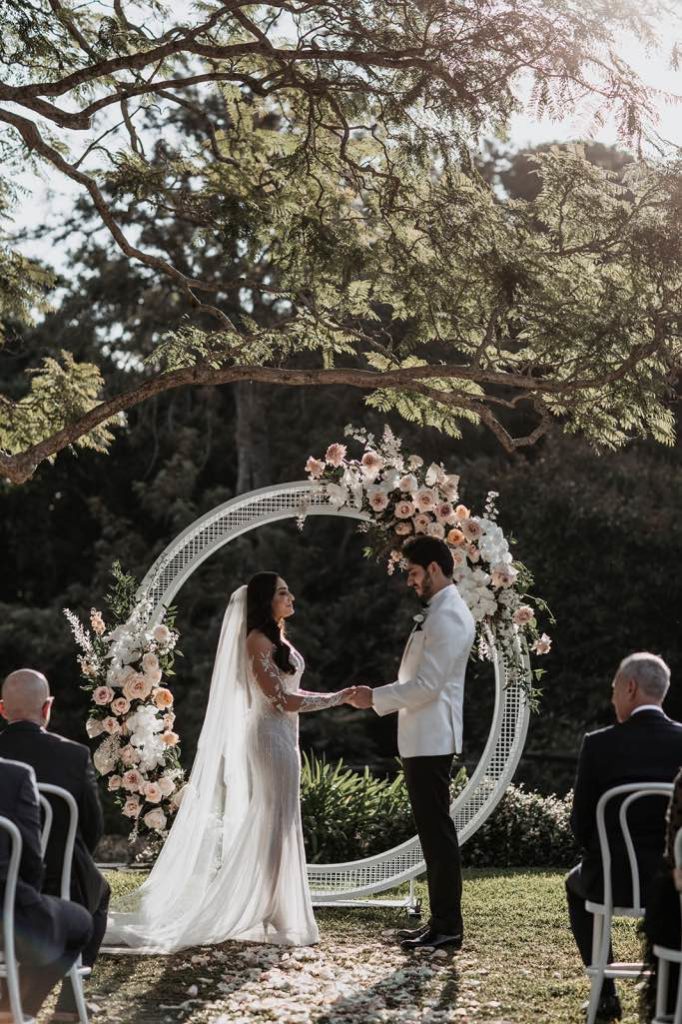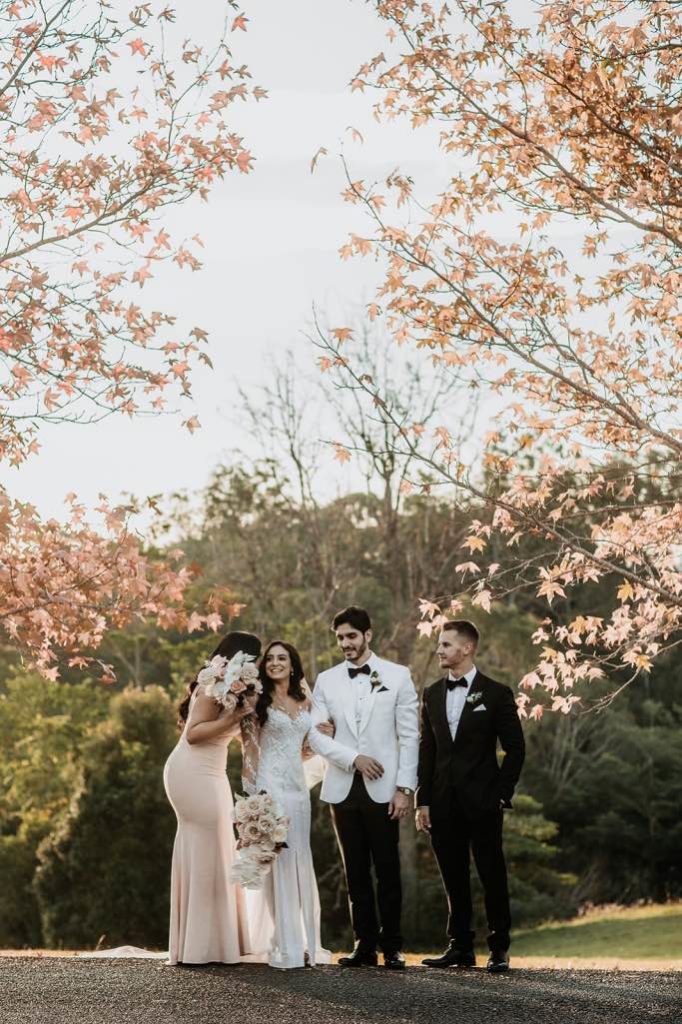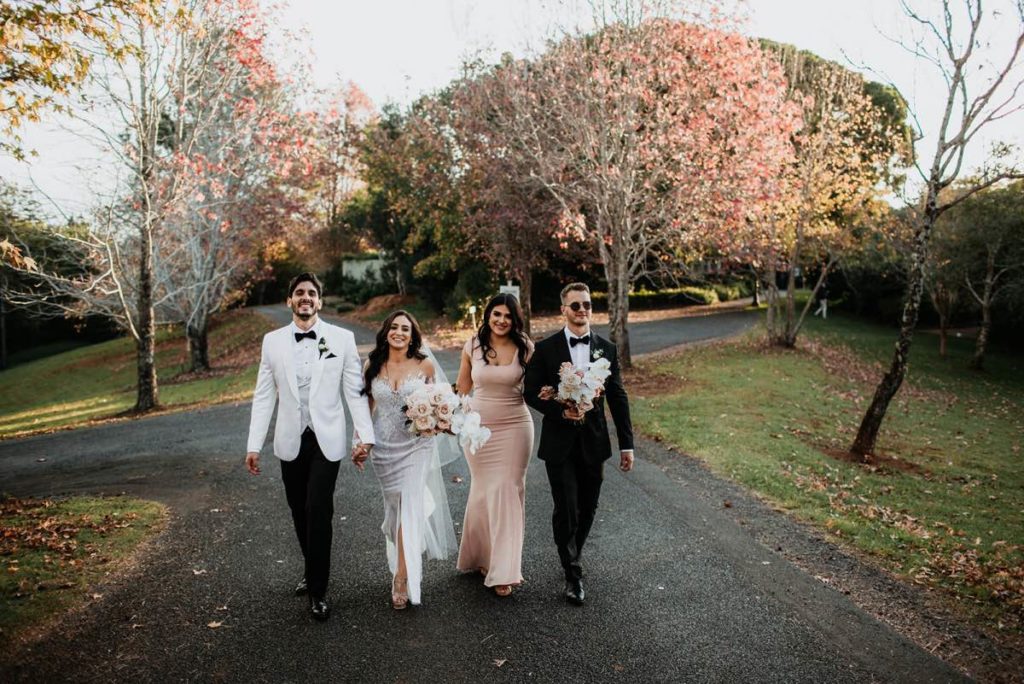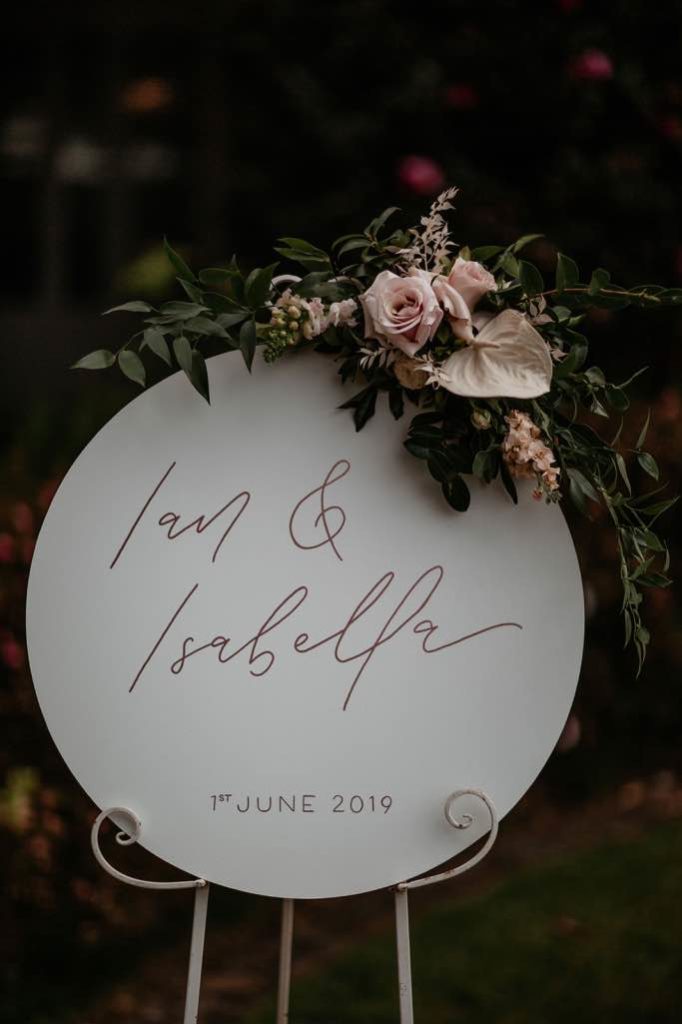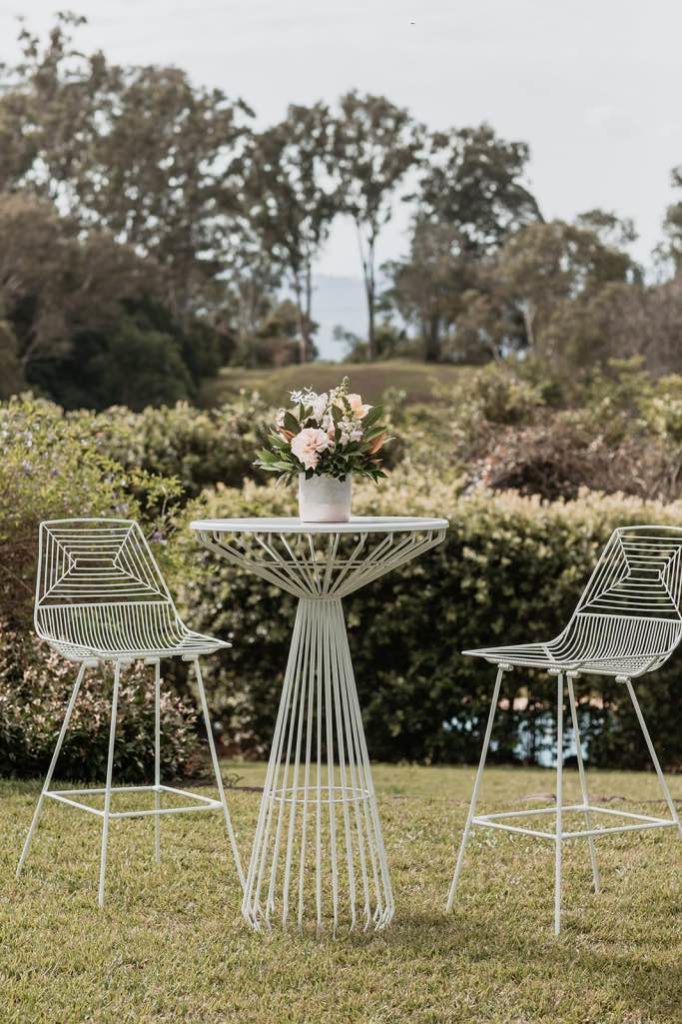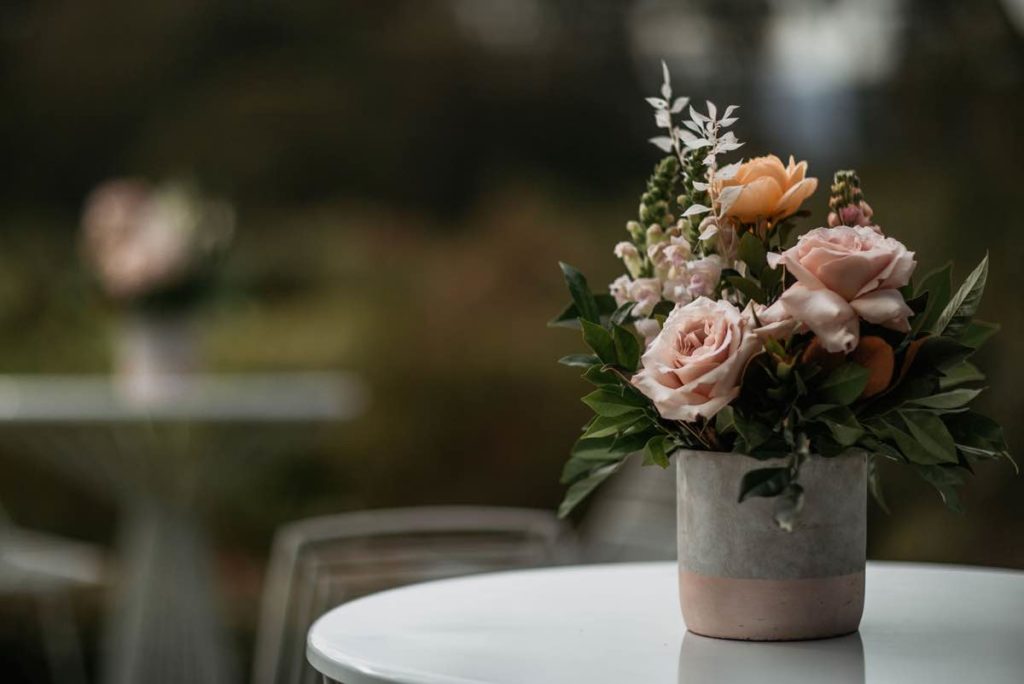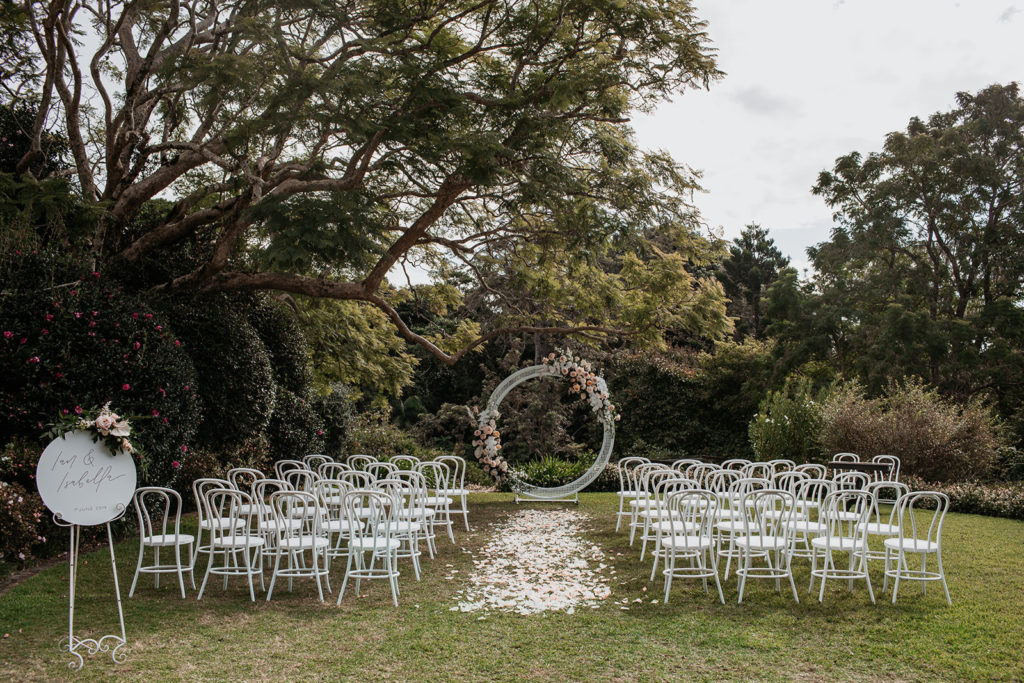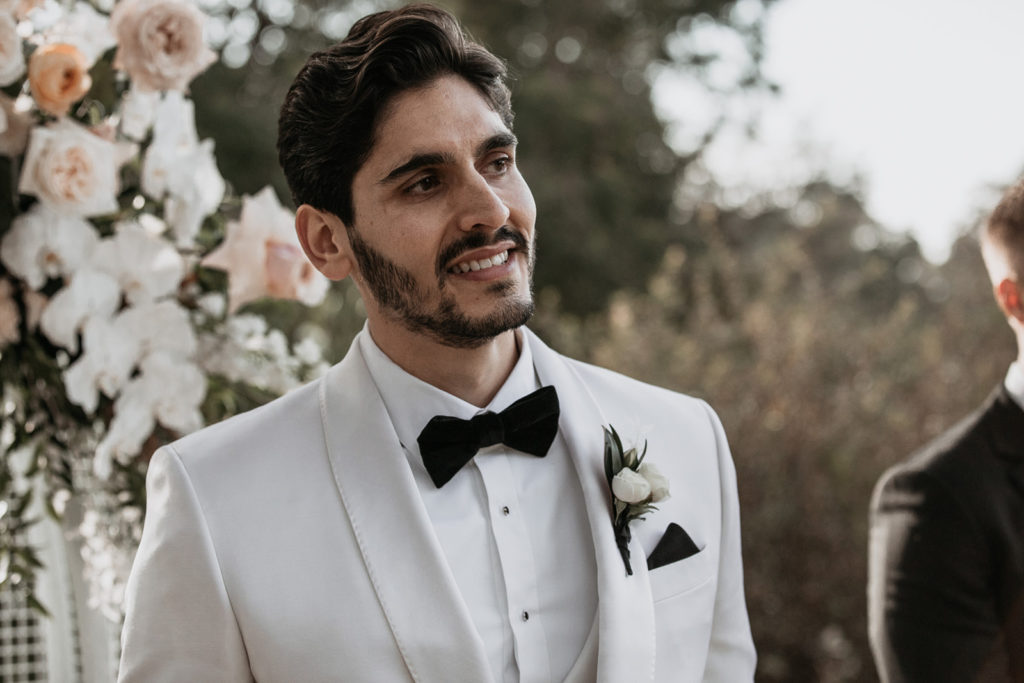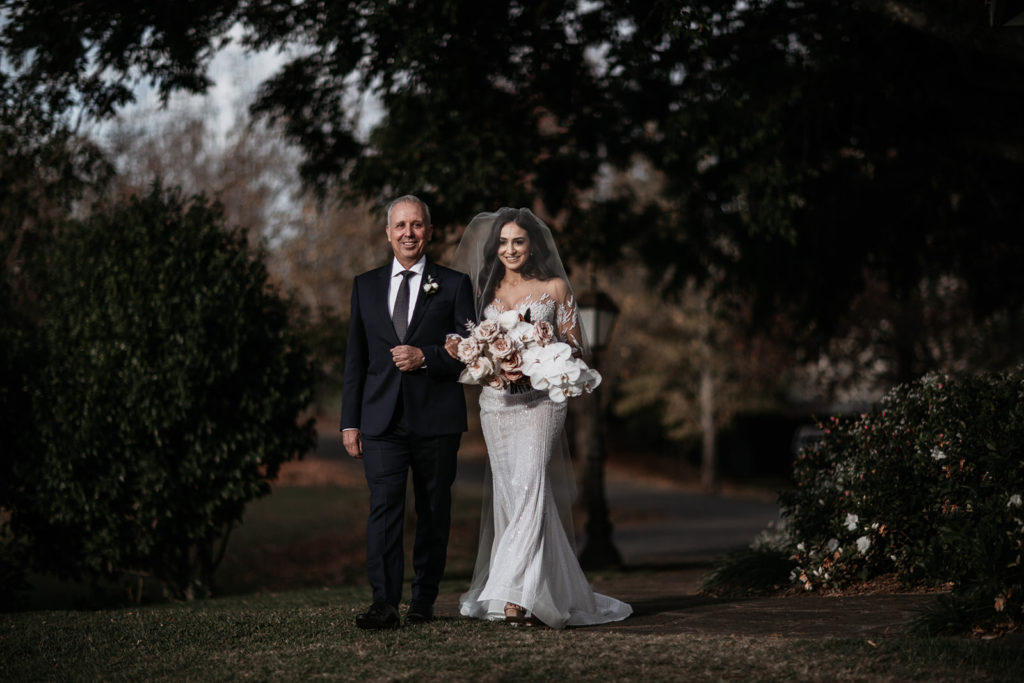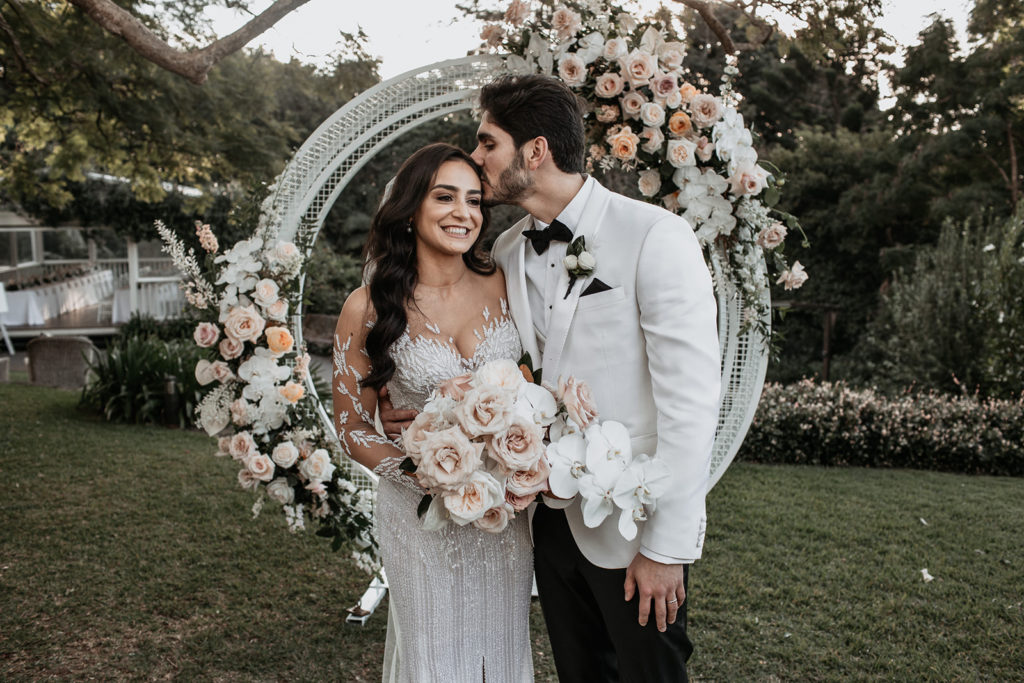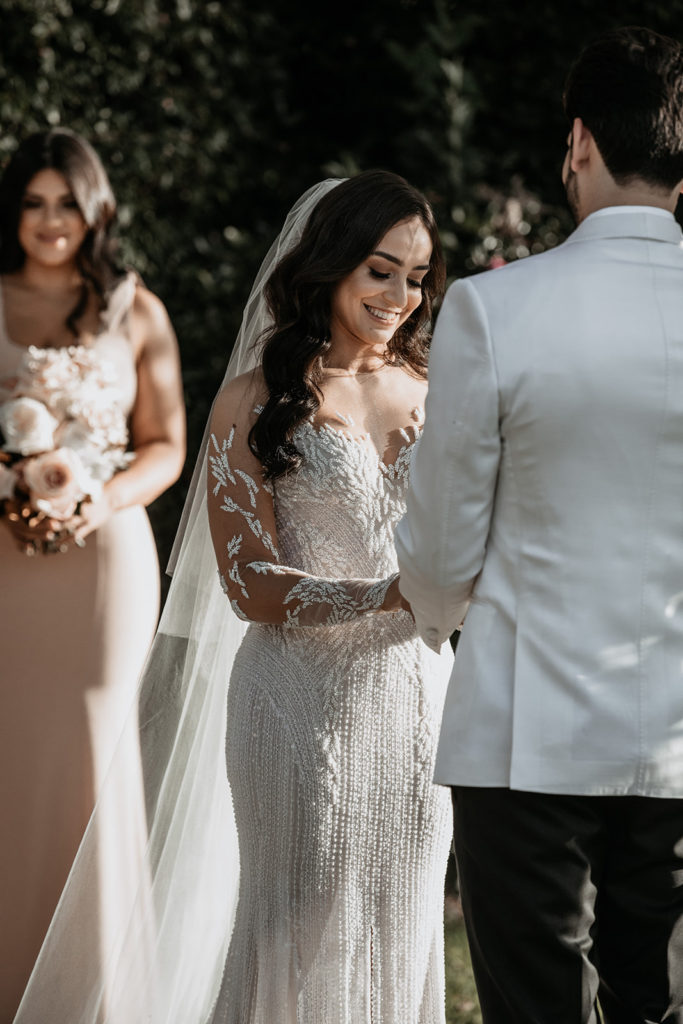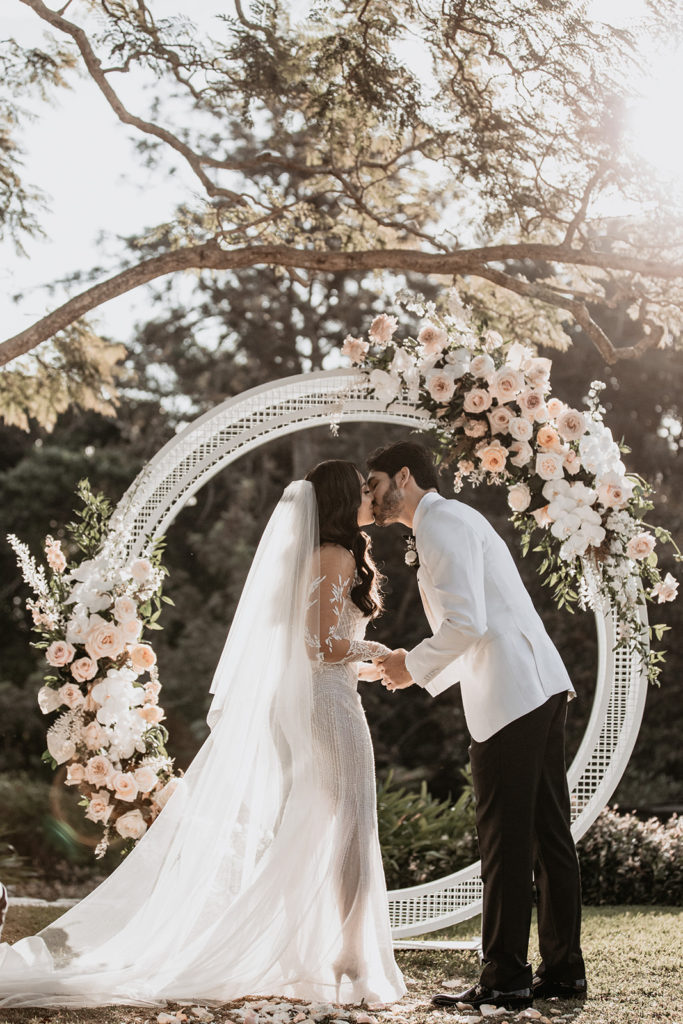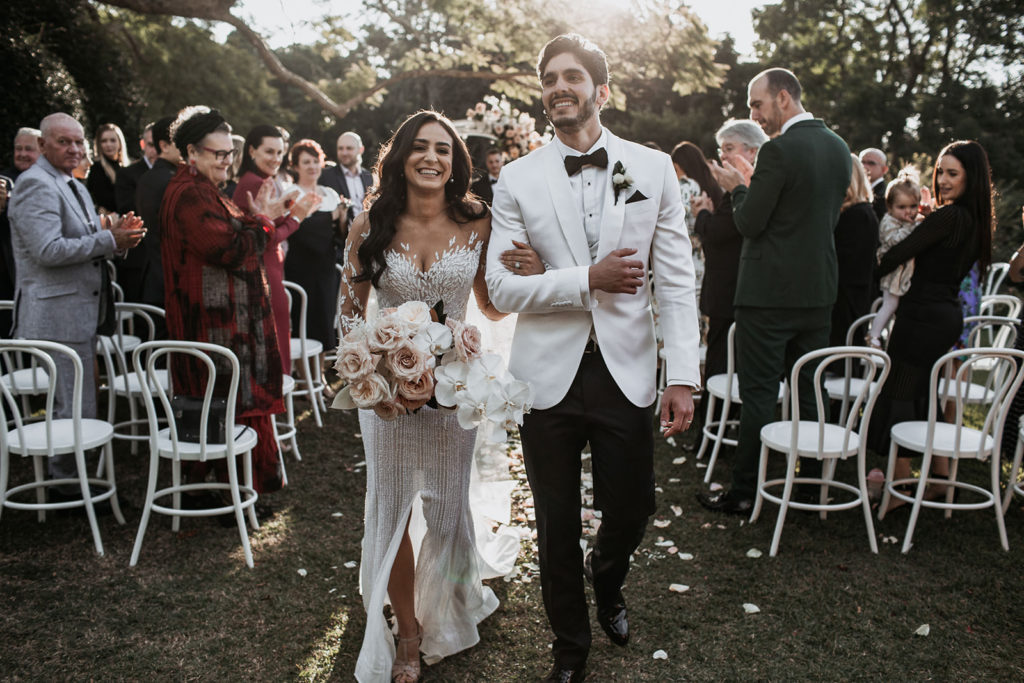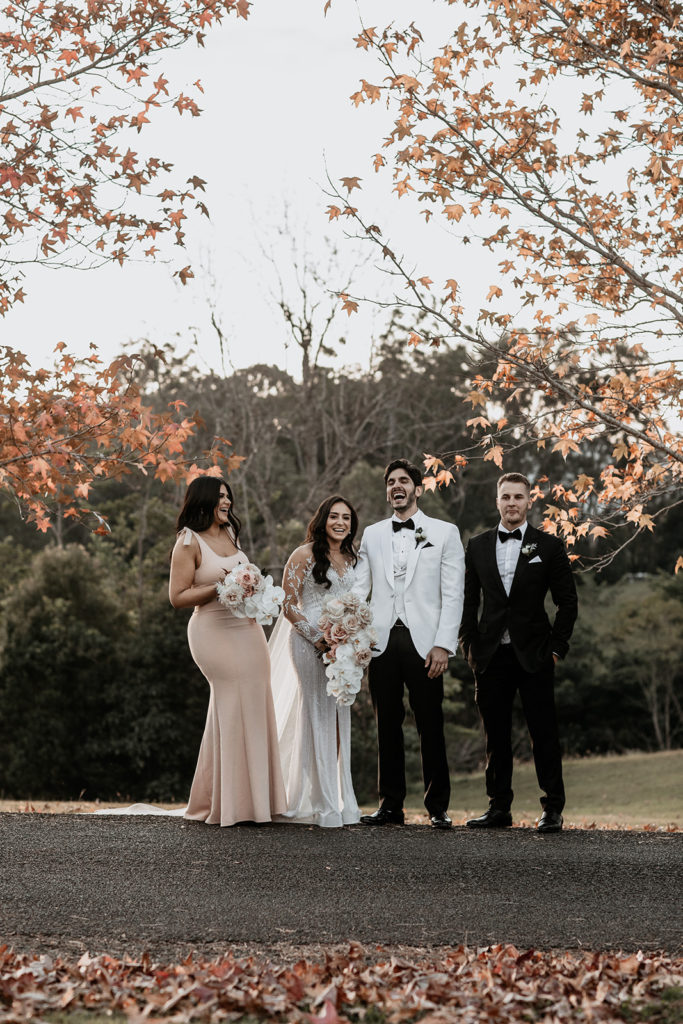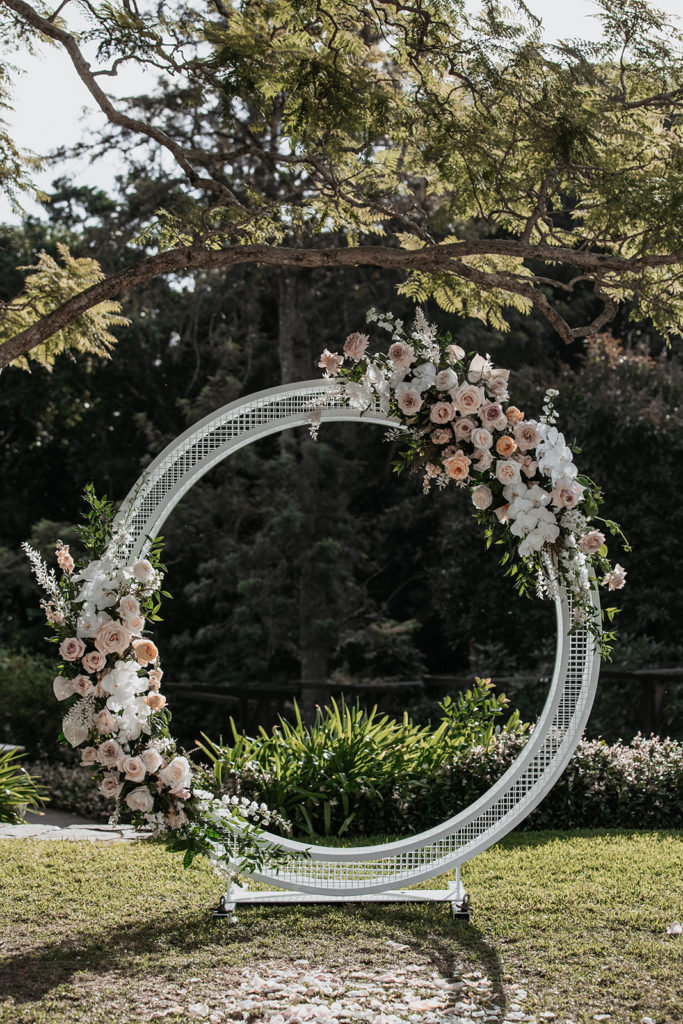 The circular arbour was stunning enough but we added lush florals and phalaenopsis orchids to really amp up the floral loveliness. The absolutely stunning photography by Cloud Catcher Studio is was makes this wedding even better – if that is possible. It's like they consulted the light and autumn trees to make sure it would compliment their whole wedding and colour palette!
The reception space on the library deck at Spicers Clovelly was floralised by our team with hanging installations of foliages, dripping with flowers and our bulb lights. The tables were full to the brim with lush floral gardens in foam bases so the family and guests could take them home and enjoy them.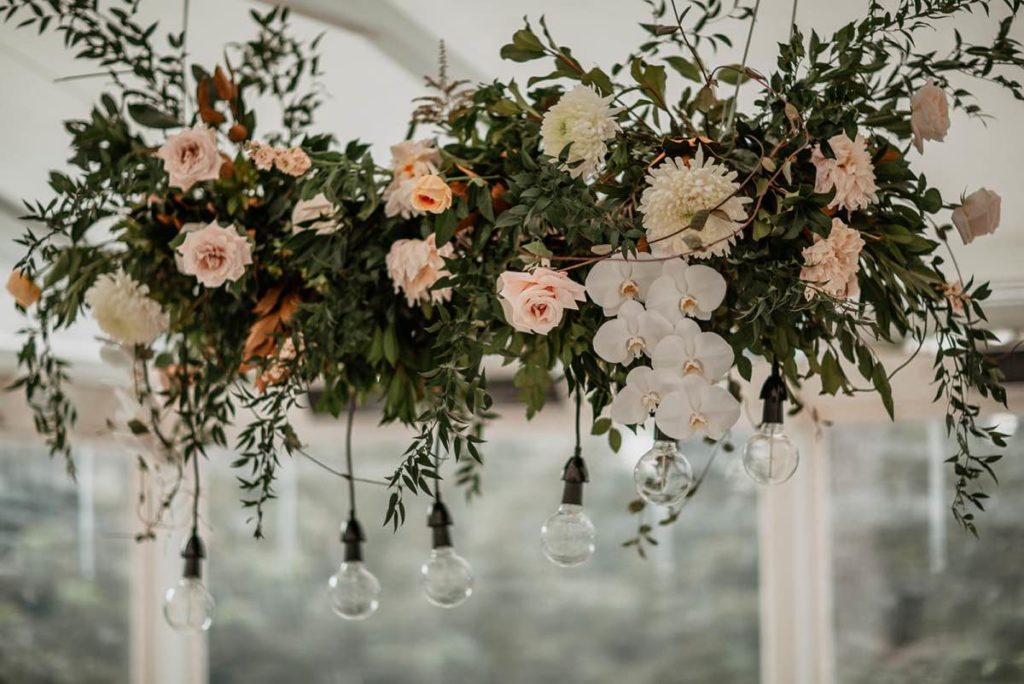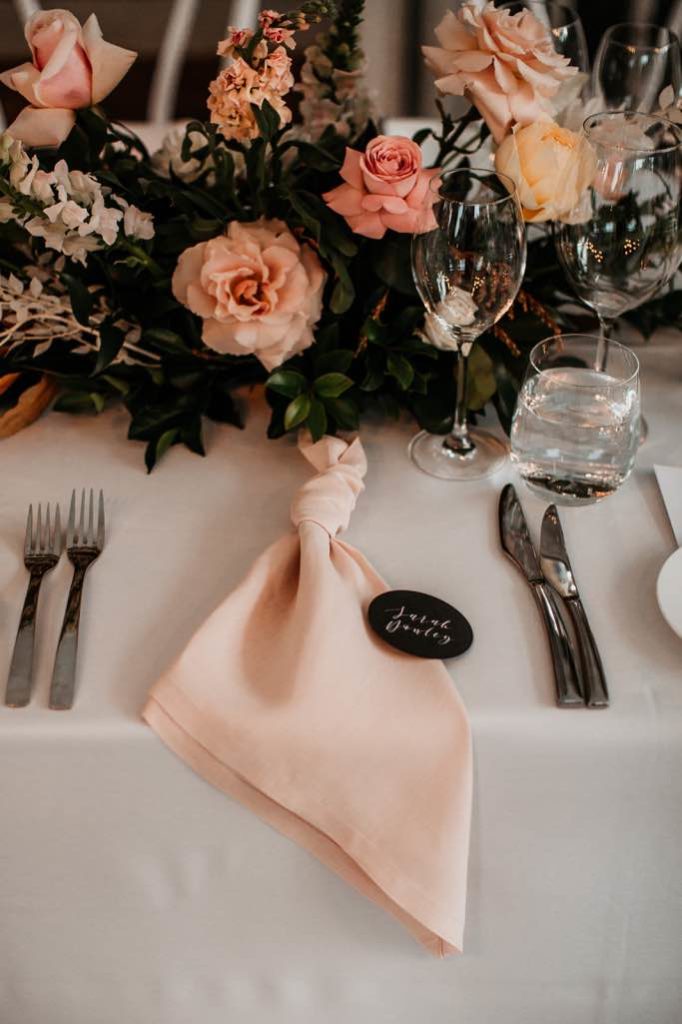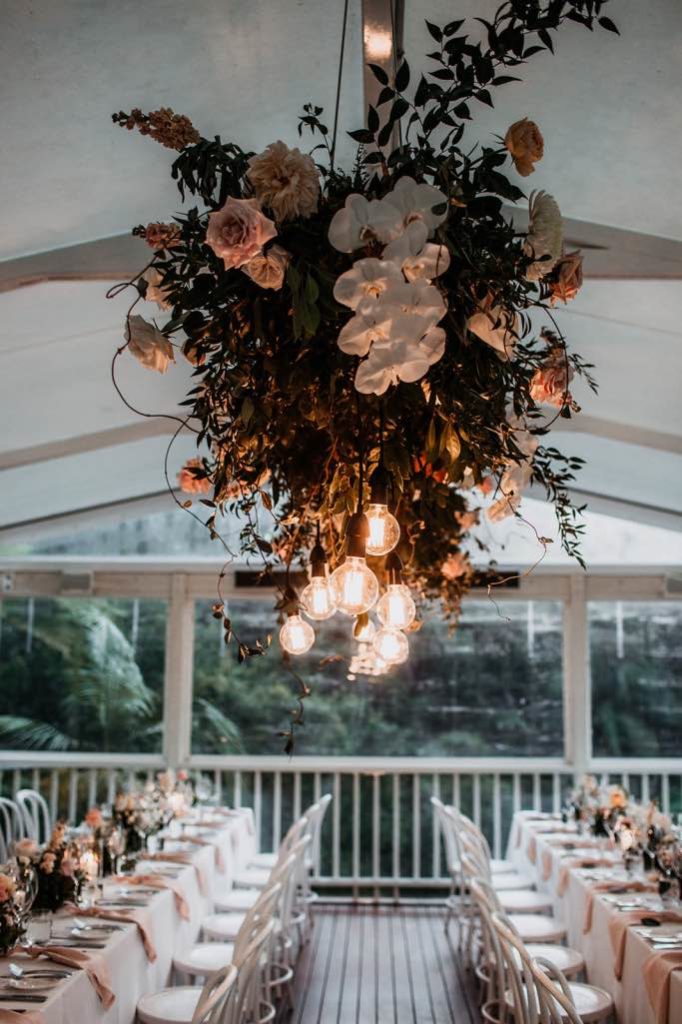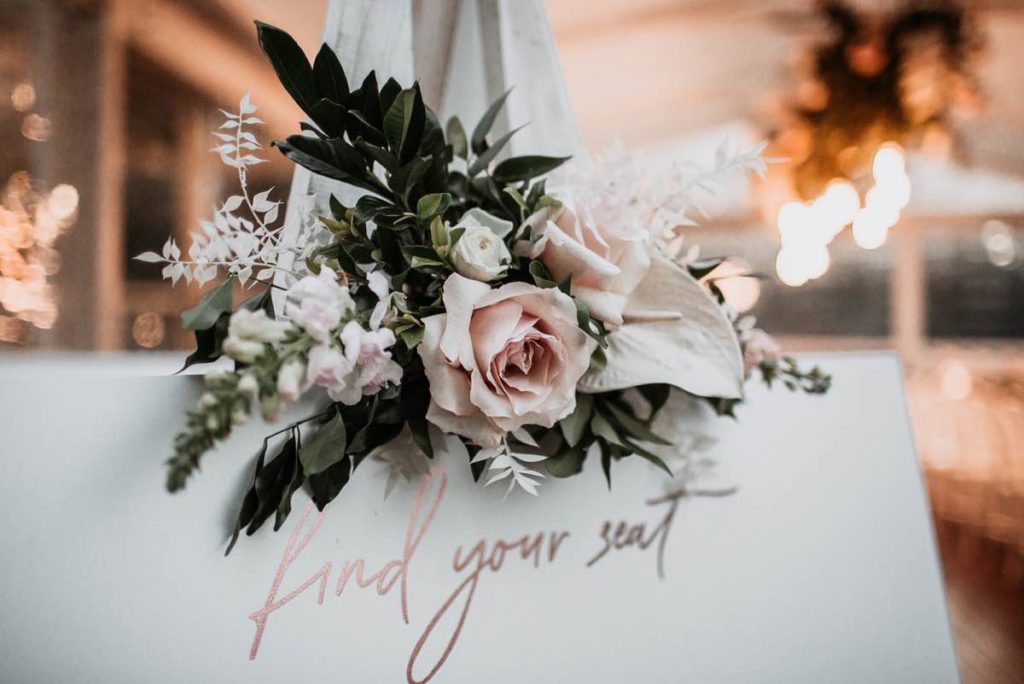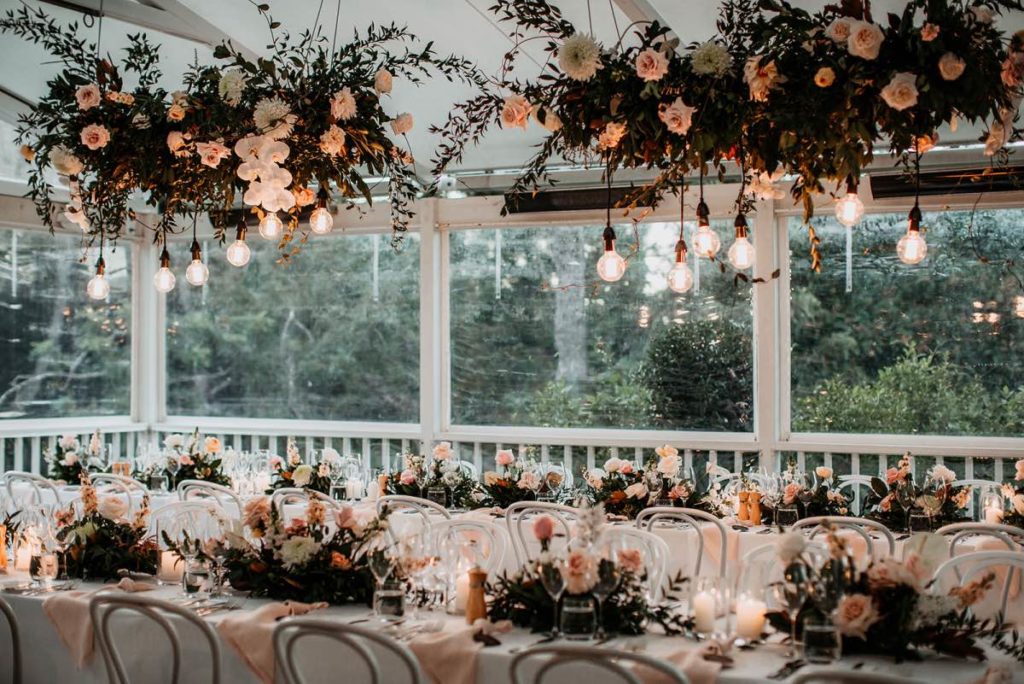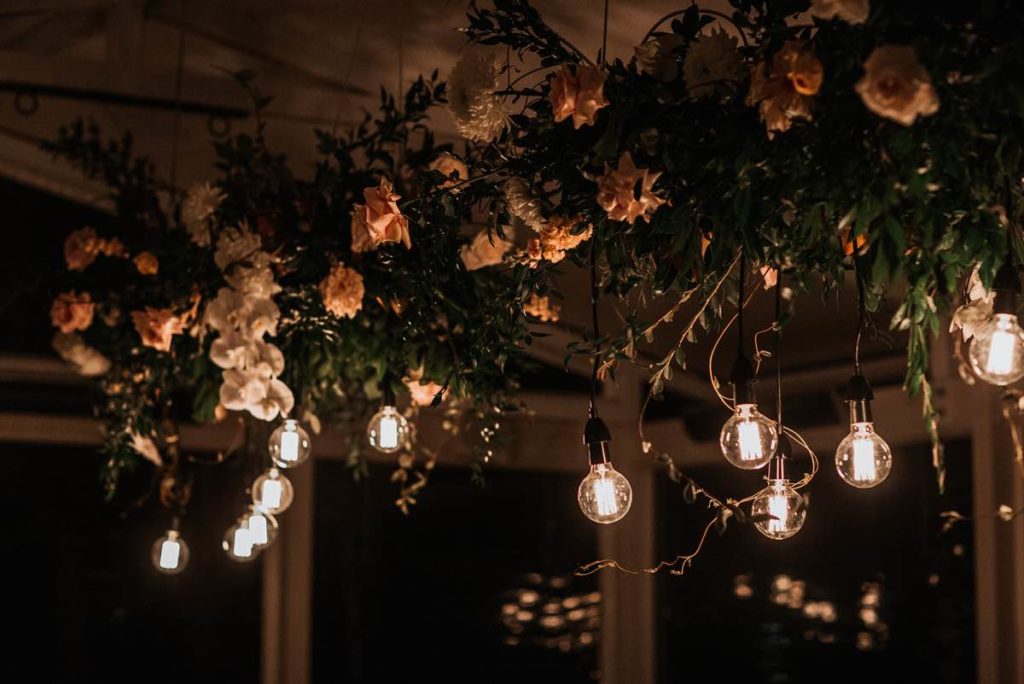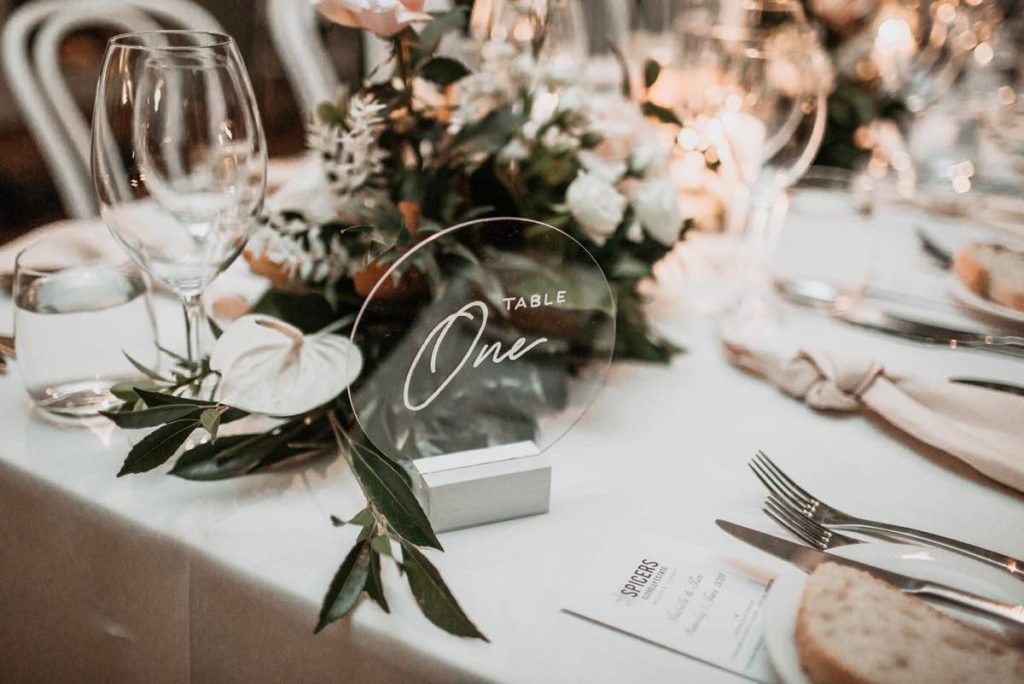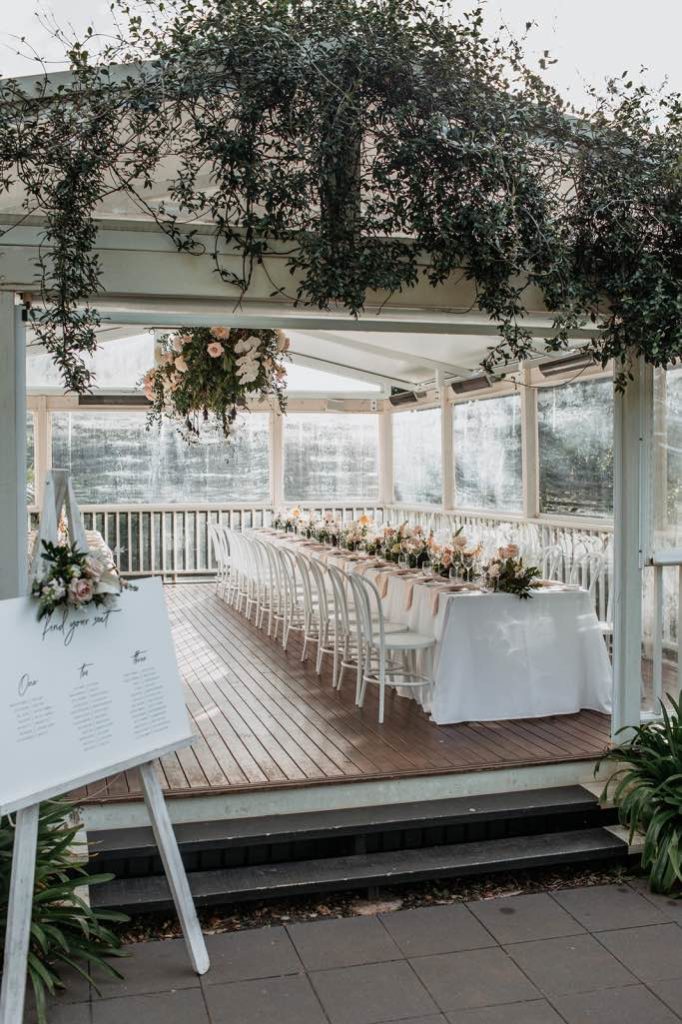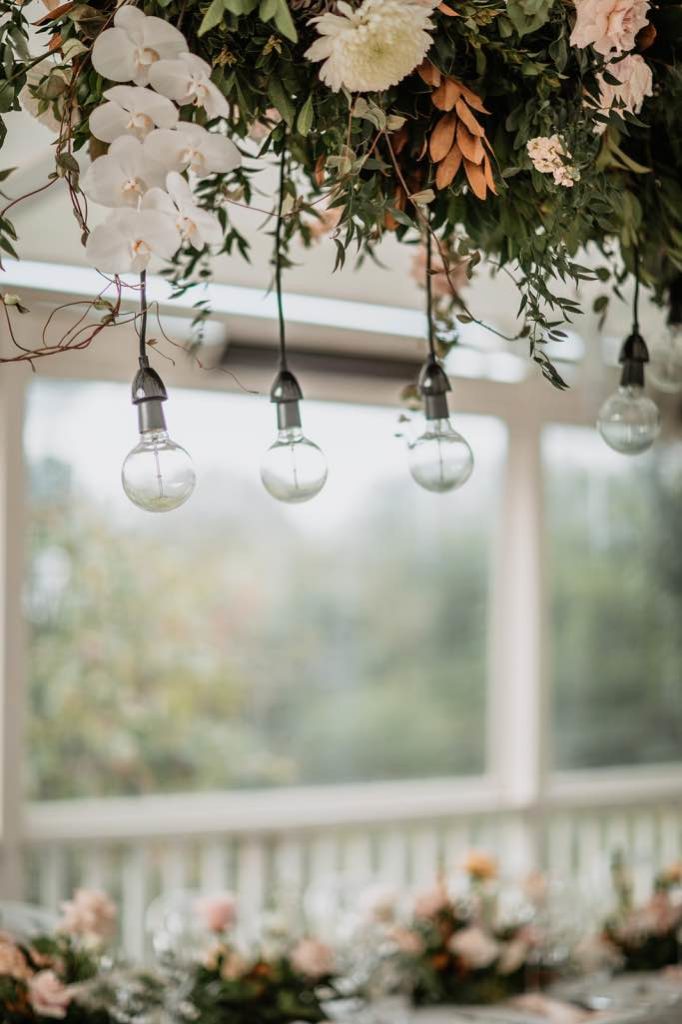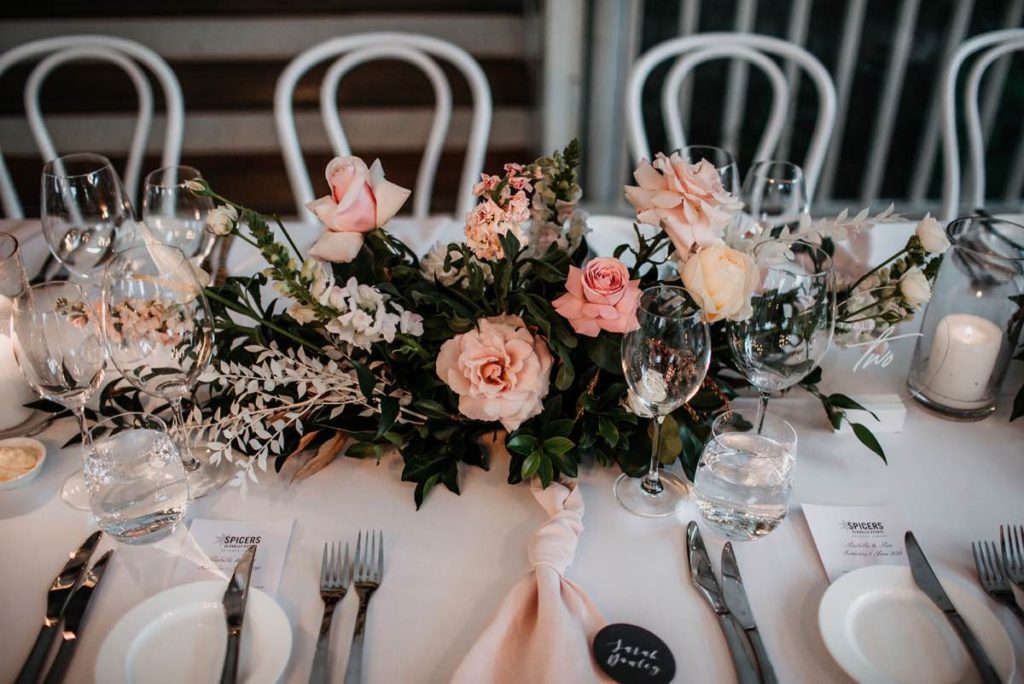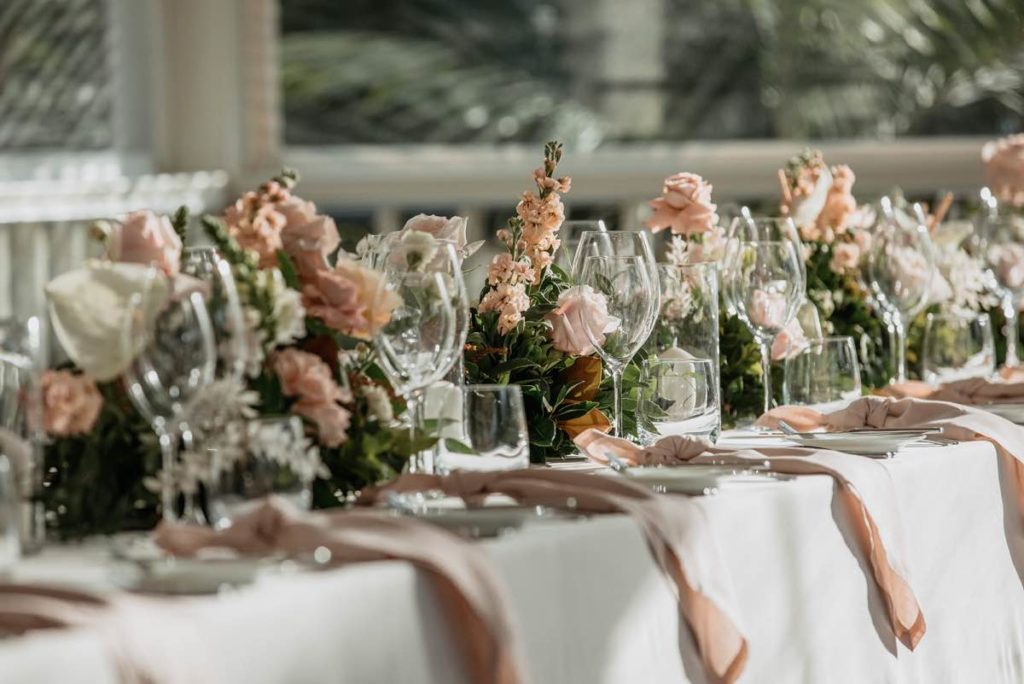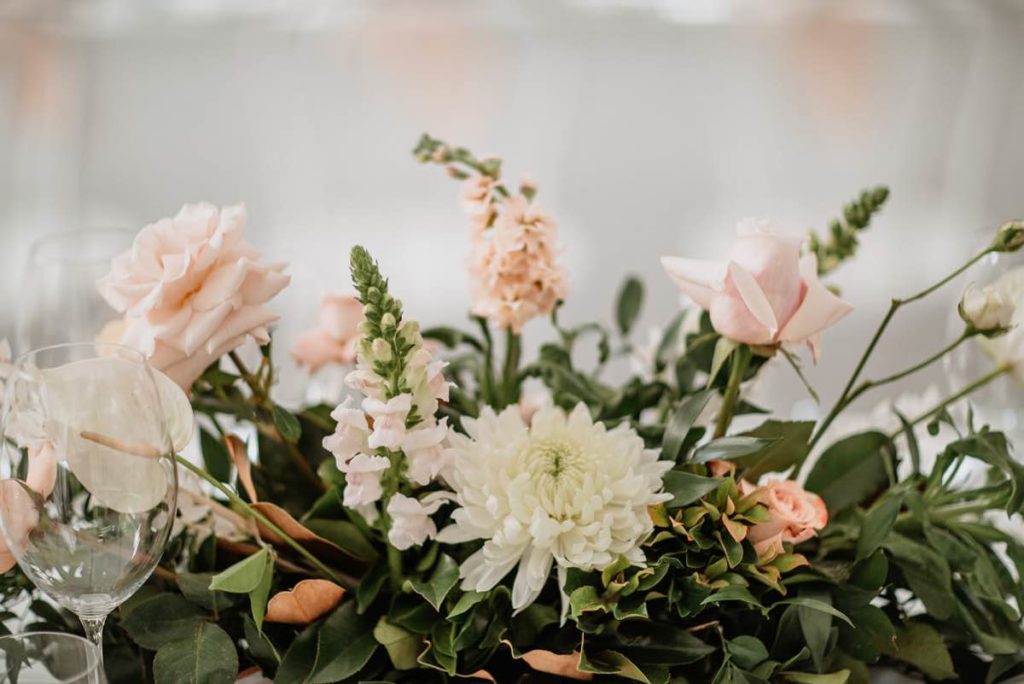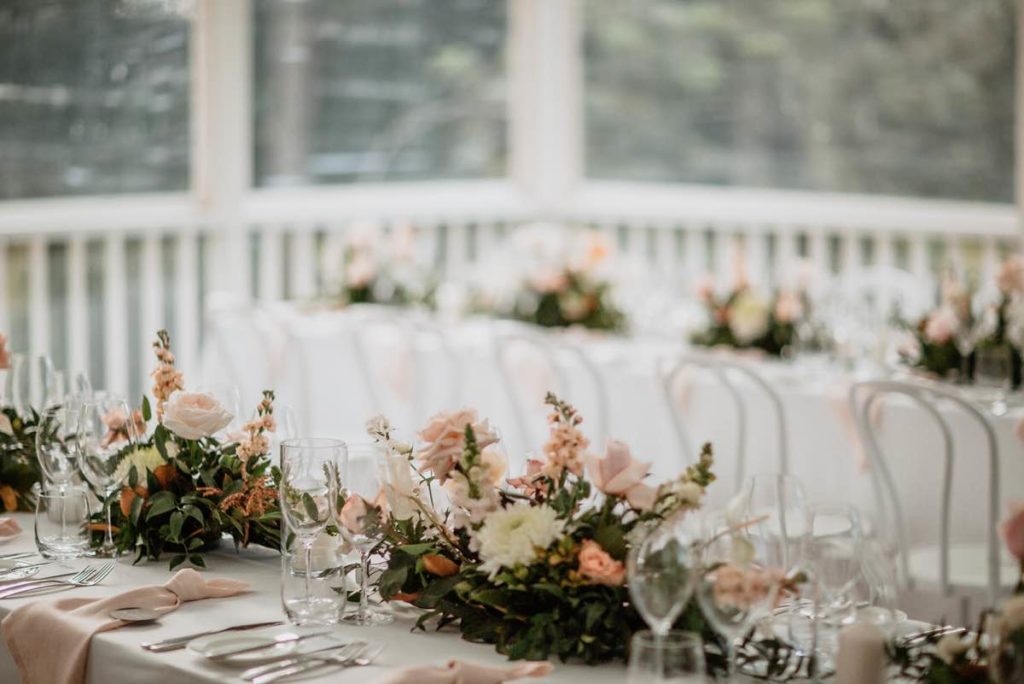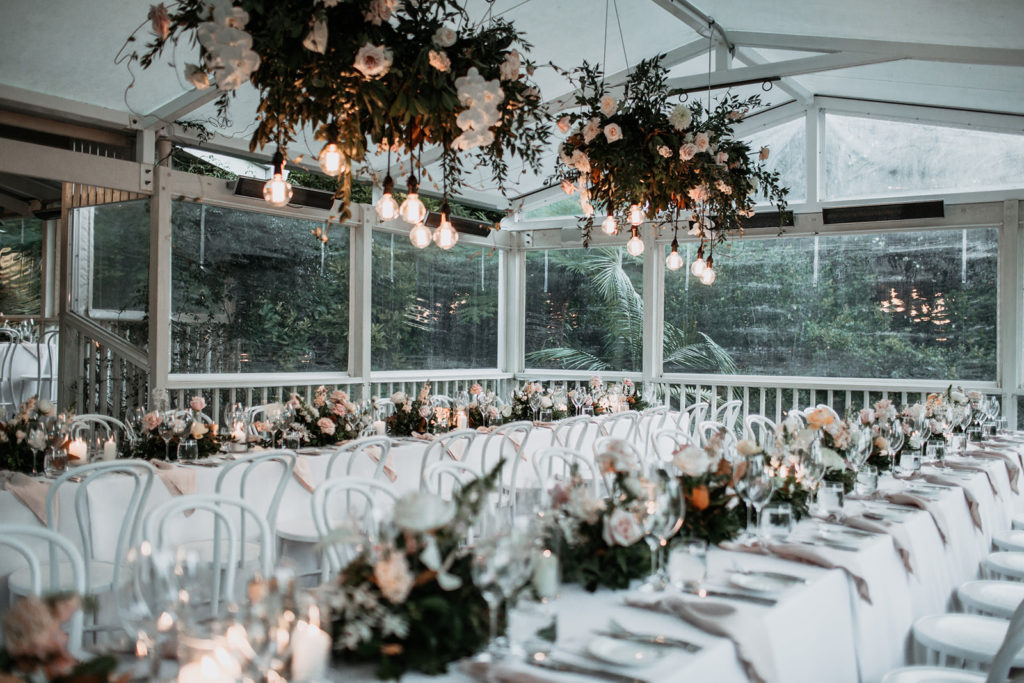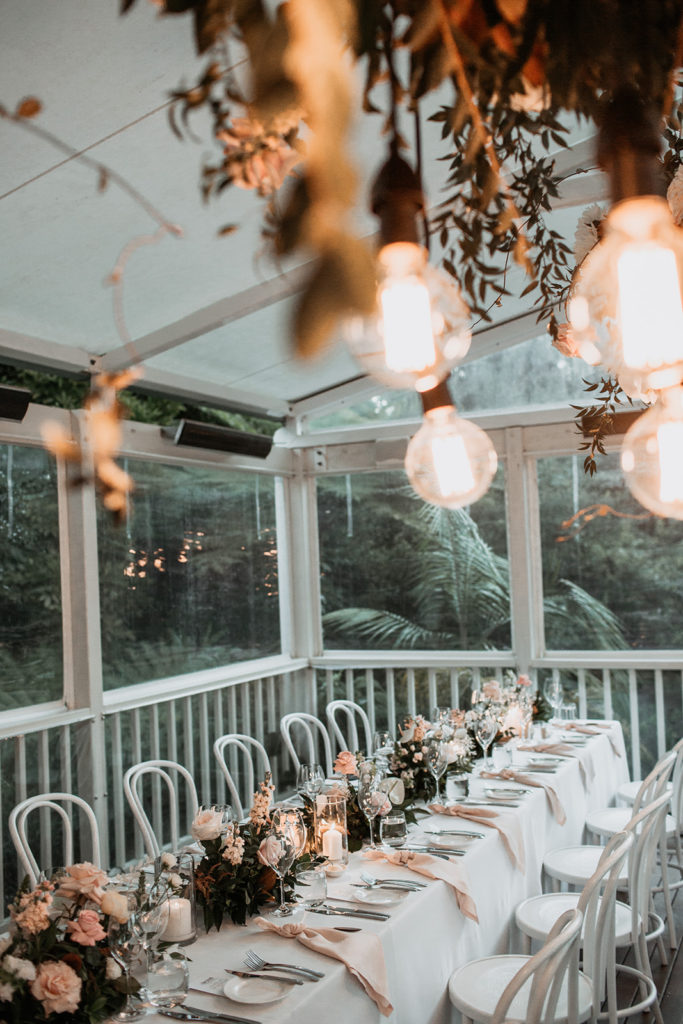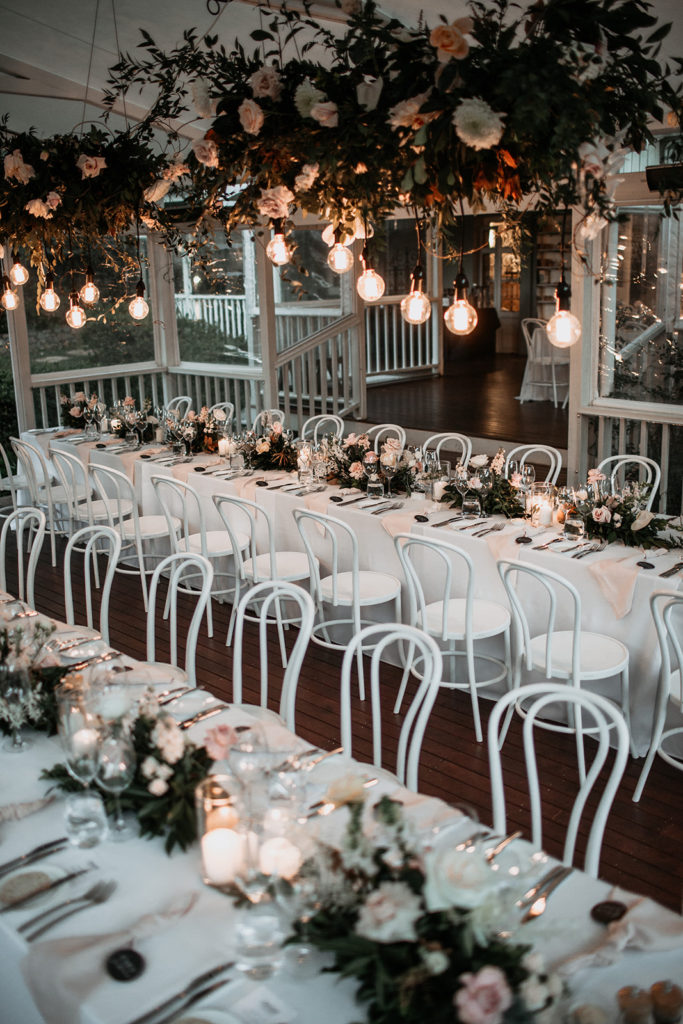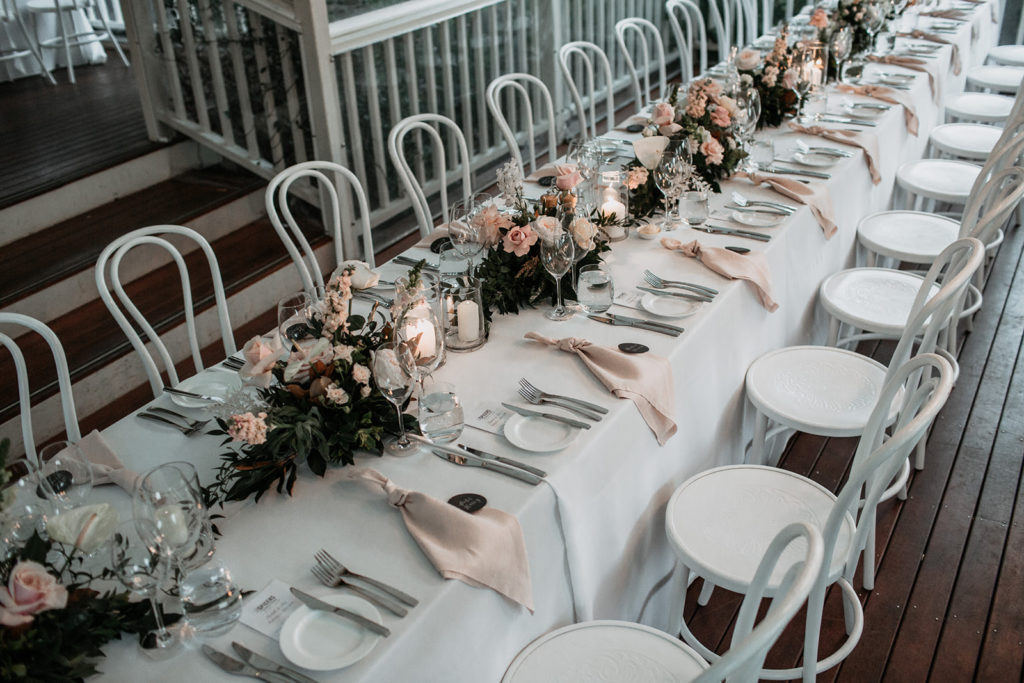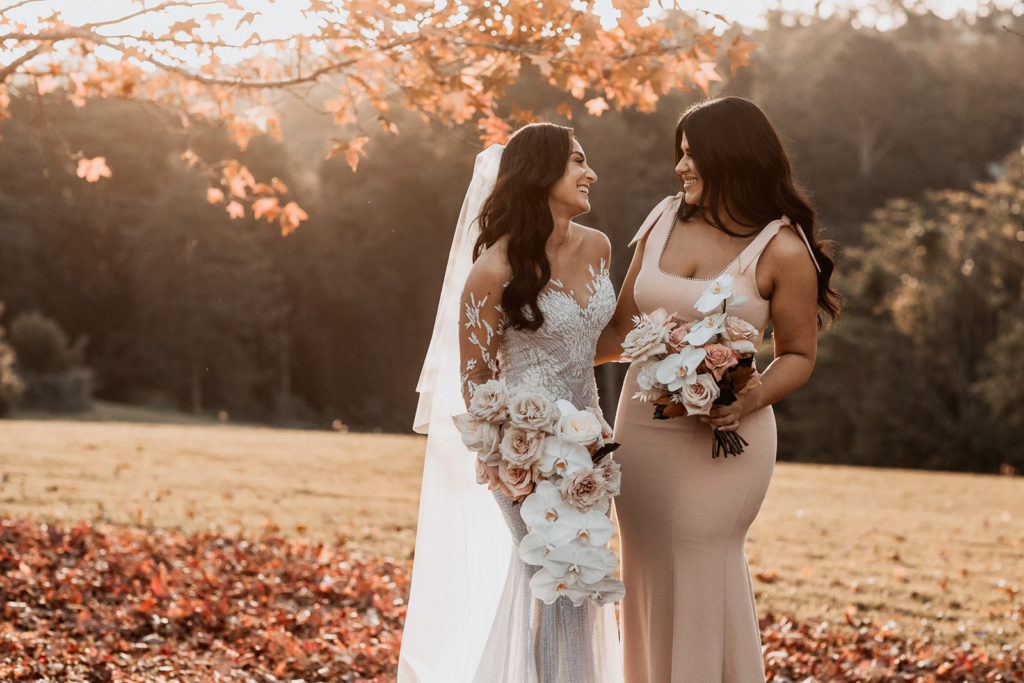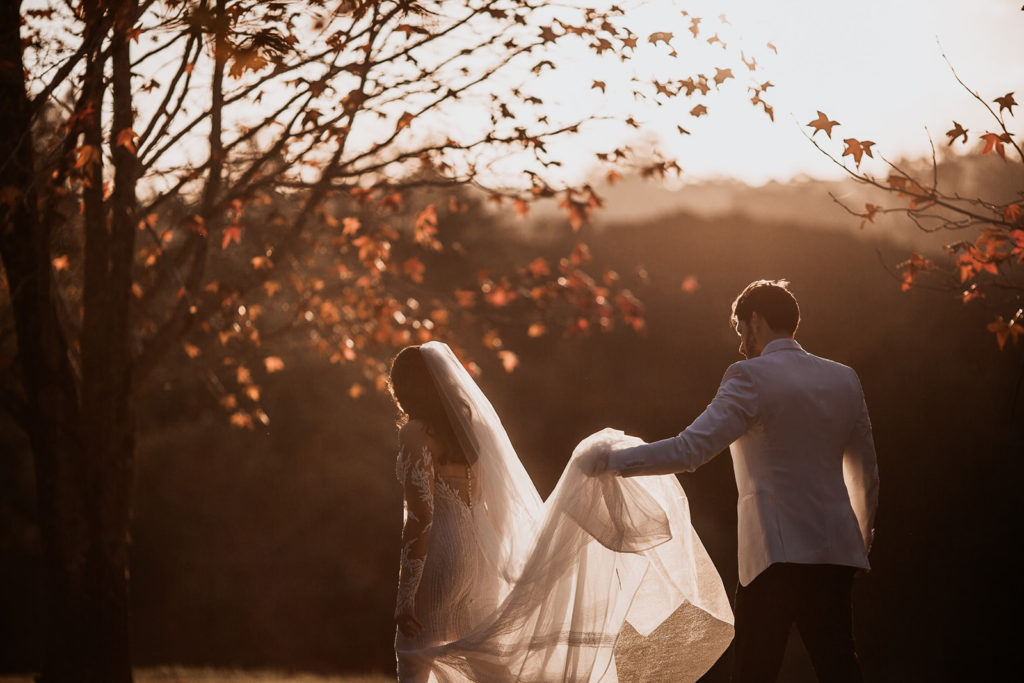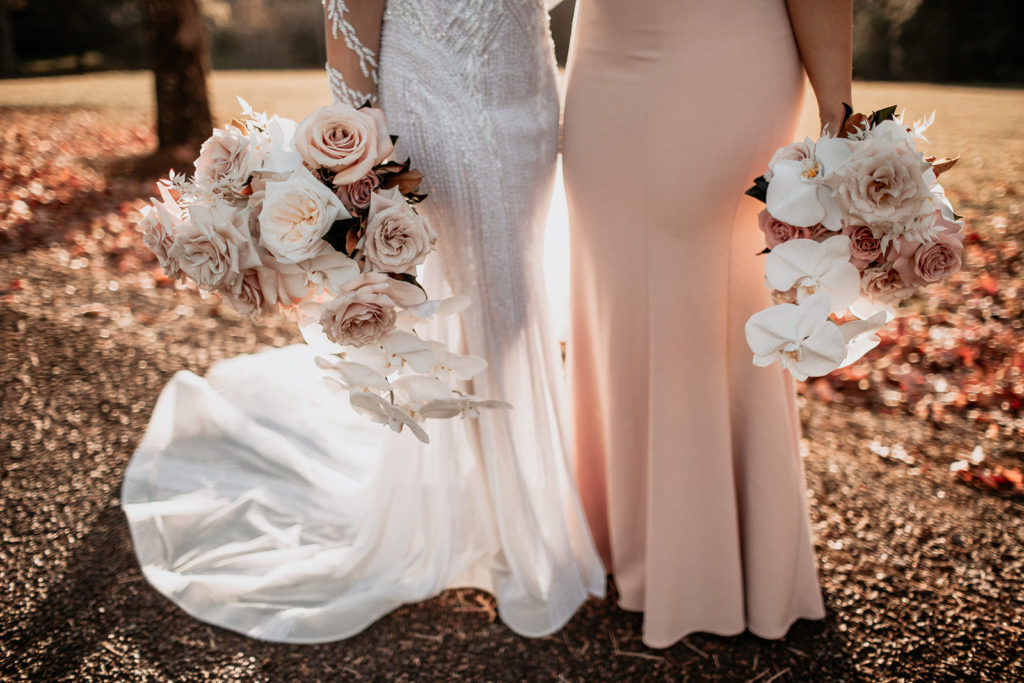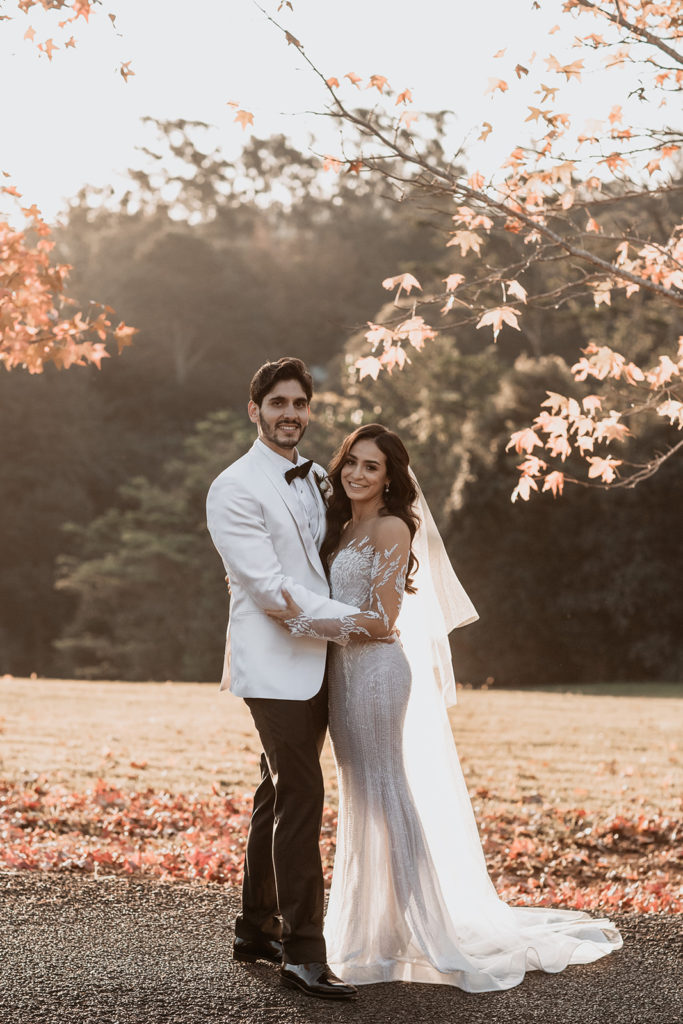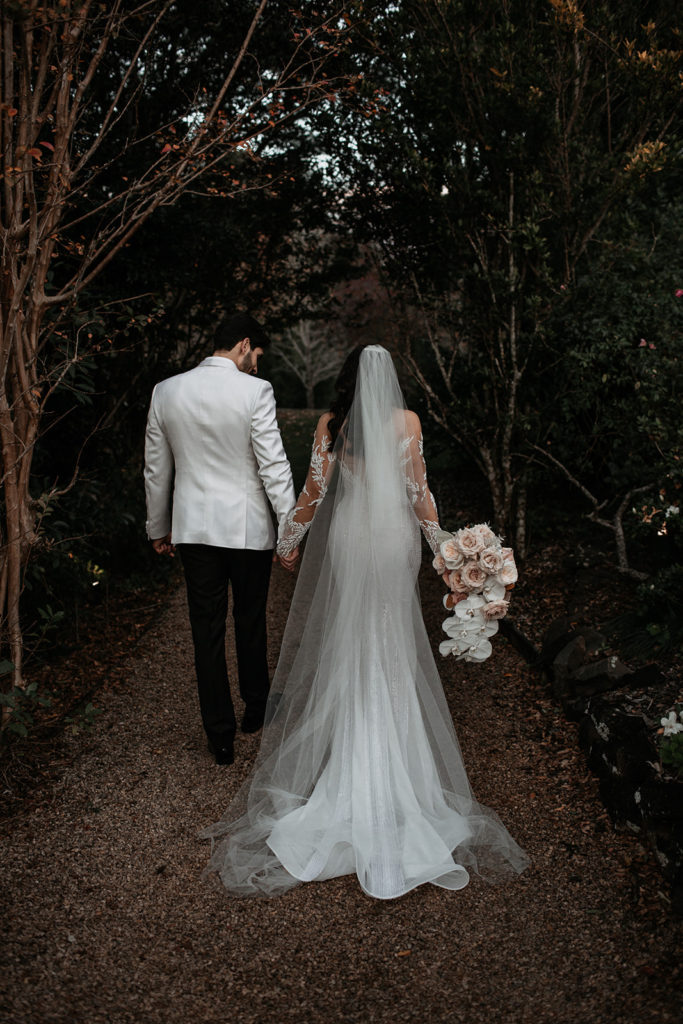 Photography CLOUD CATCHER STUDIO | Venue SPICERS CLOVELLY ESTATE | Dress GEORGE WU | Stylist/Planner FOREVA EVENTS | Props HAMPTON EVENT HIRE
Willow Bud Wedding Florist created these wedding flowers and bridal bouquets. The wedding ceremony and reception designs were created specifically for this bride at this Sunshine Coast wedding venue, but this style could be created at many of our beautiful Sunshine Coast hinterland wedding venues in Maleny, Montville, Mapleton, Obi Obi, and Flaxton. This wedding styling and wedding florals would also match perfectly with venues and beaches in Noosa, Mooloolaba, Caloundra and private properties across the Sunshine Coast.