CHONTEAU + WIL AT BISTRO C, NOOSA
MAISON LA PLAGE / BISTRO C / CATALINA
JANUARY 2023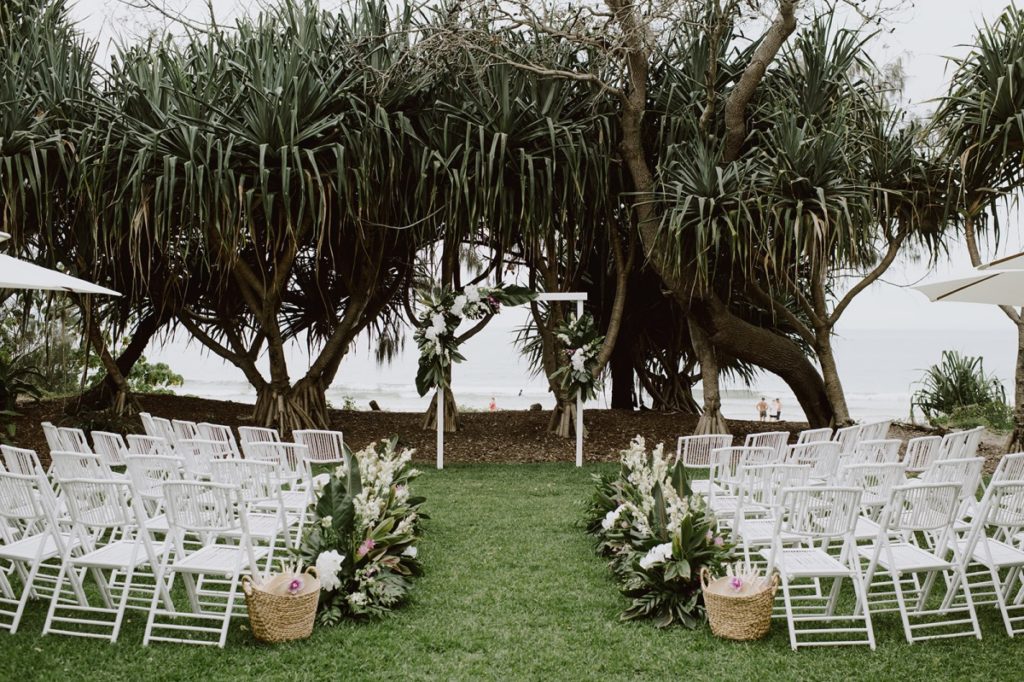 ELEGANT – TROPICAL – COASTAL – LUXE
Chonteau and Wil's lush tropical inspired wedding ceremony at Maison La Plage and luxe styling at Bistro C, Noosa.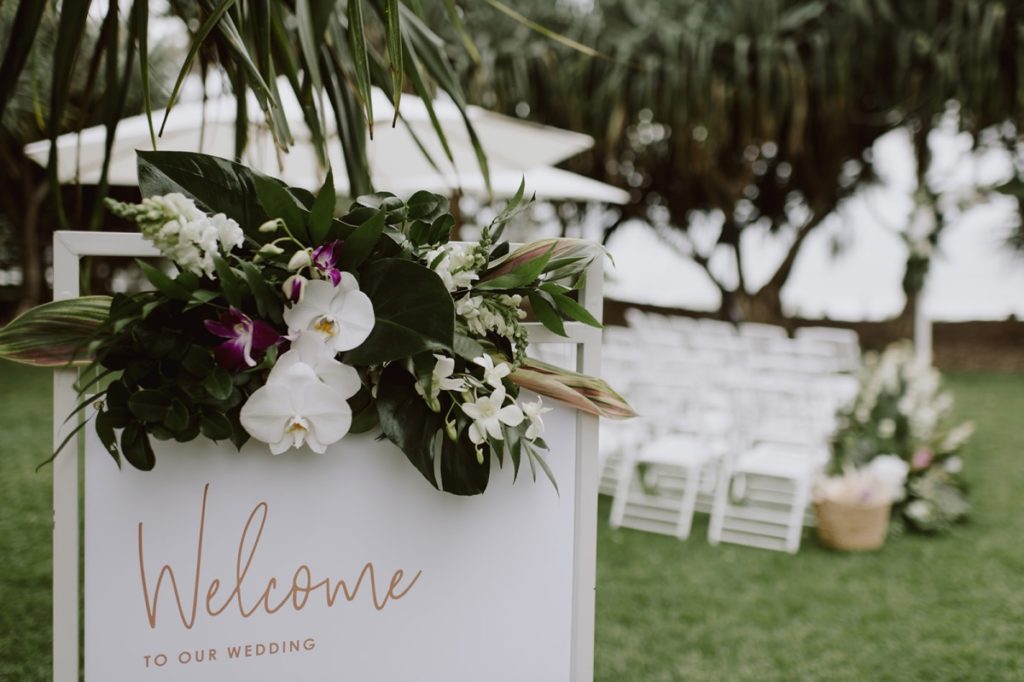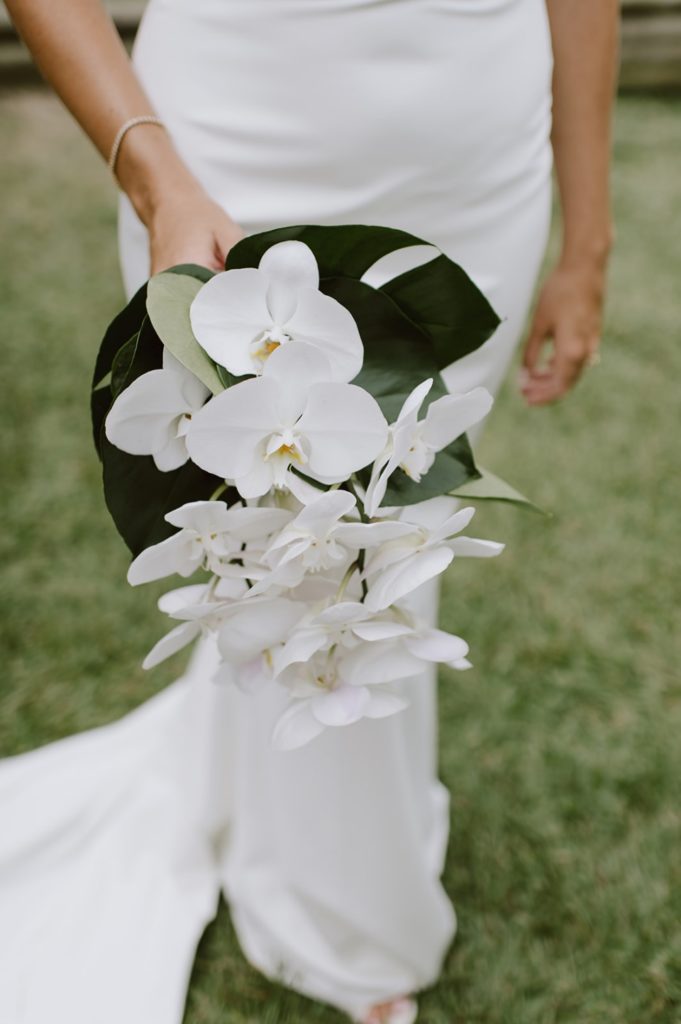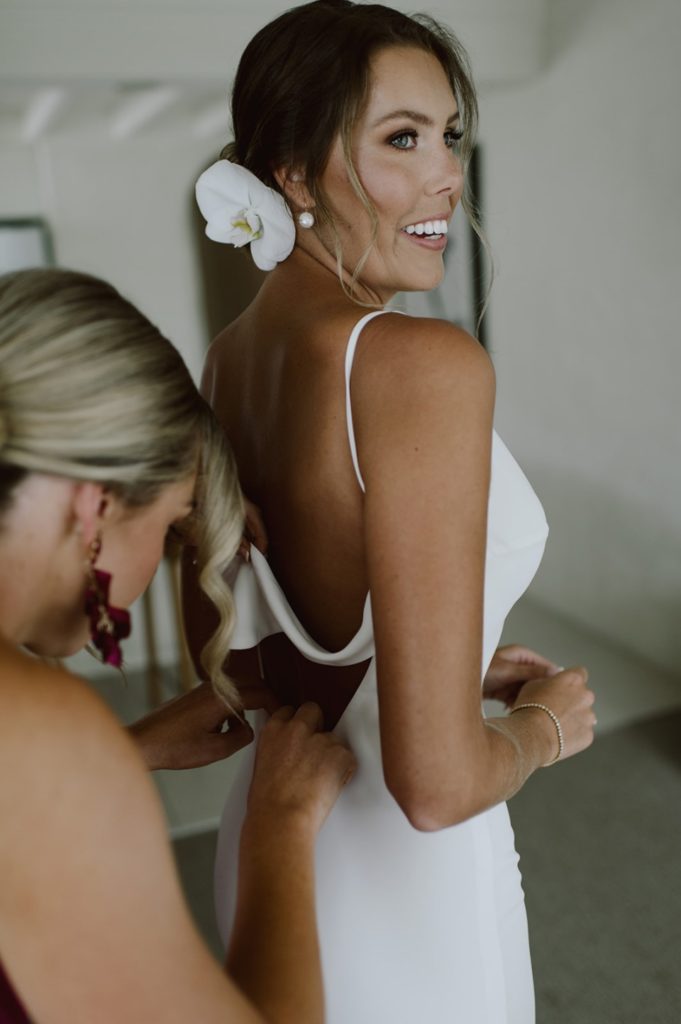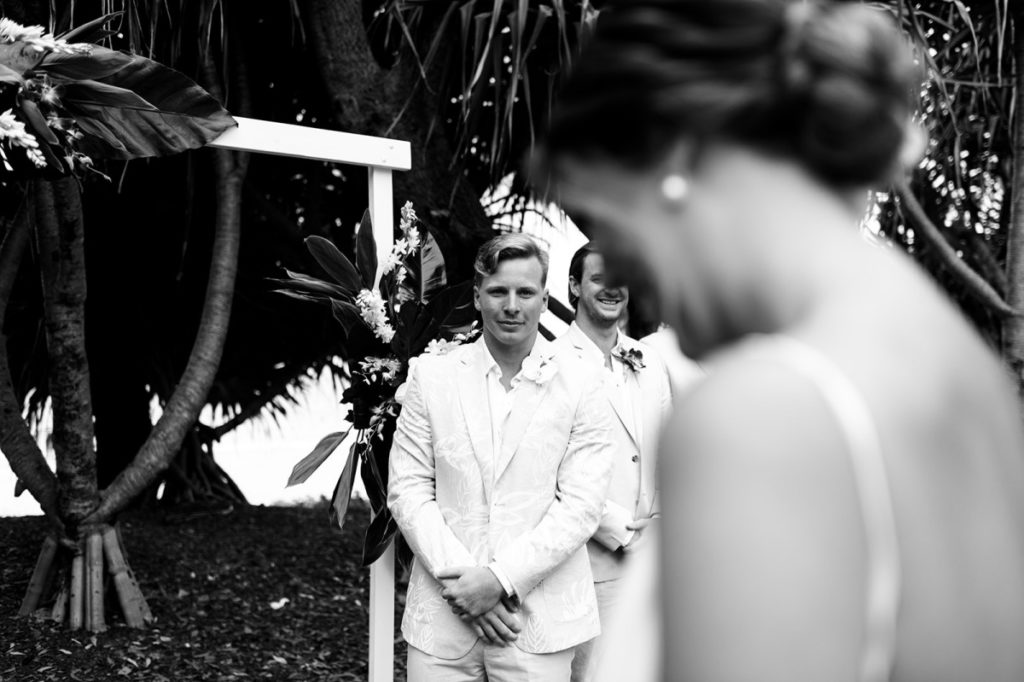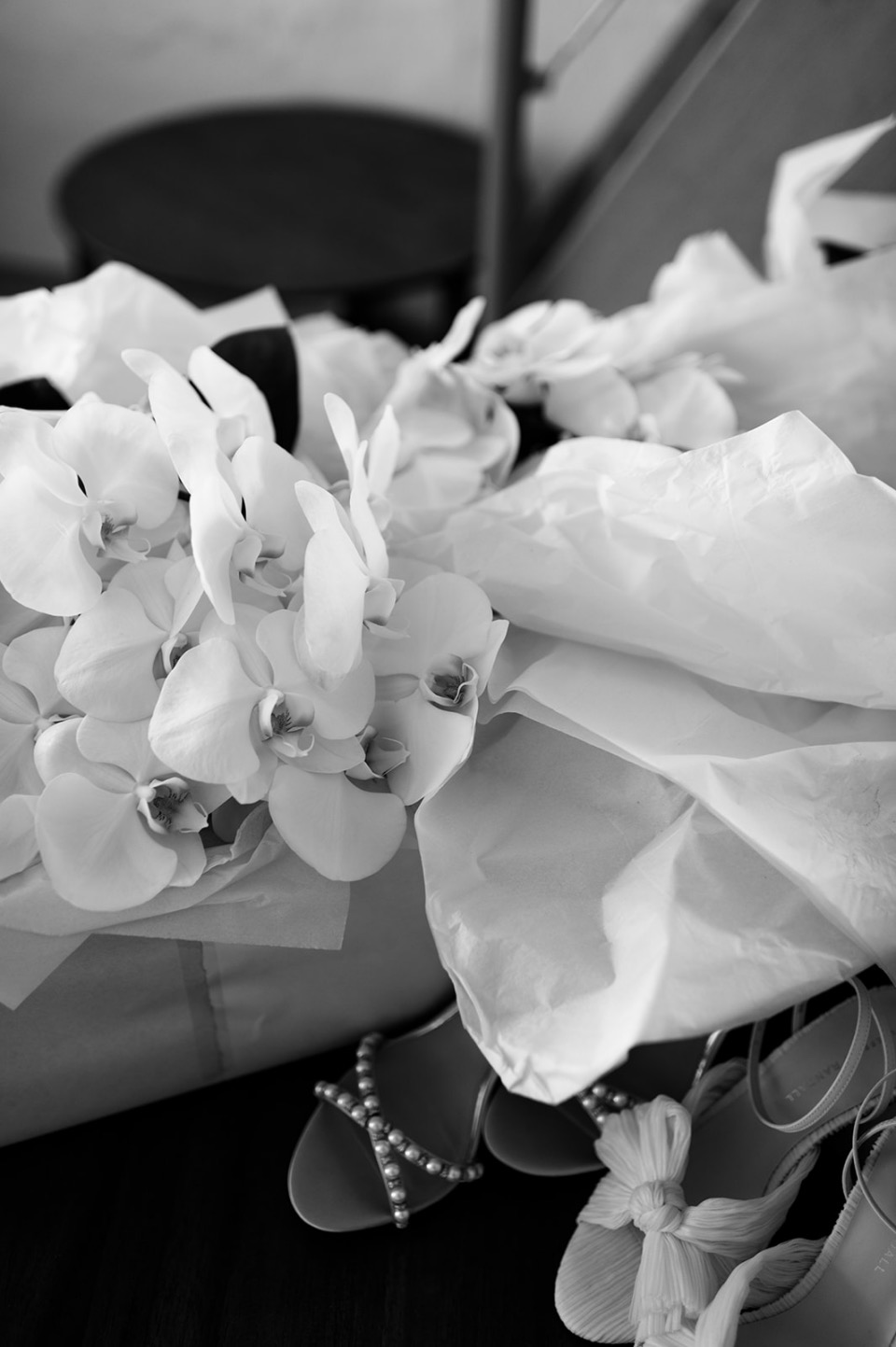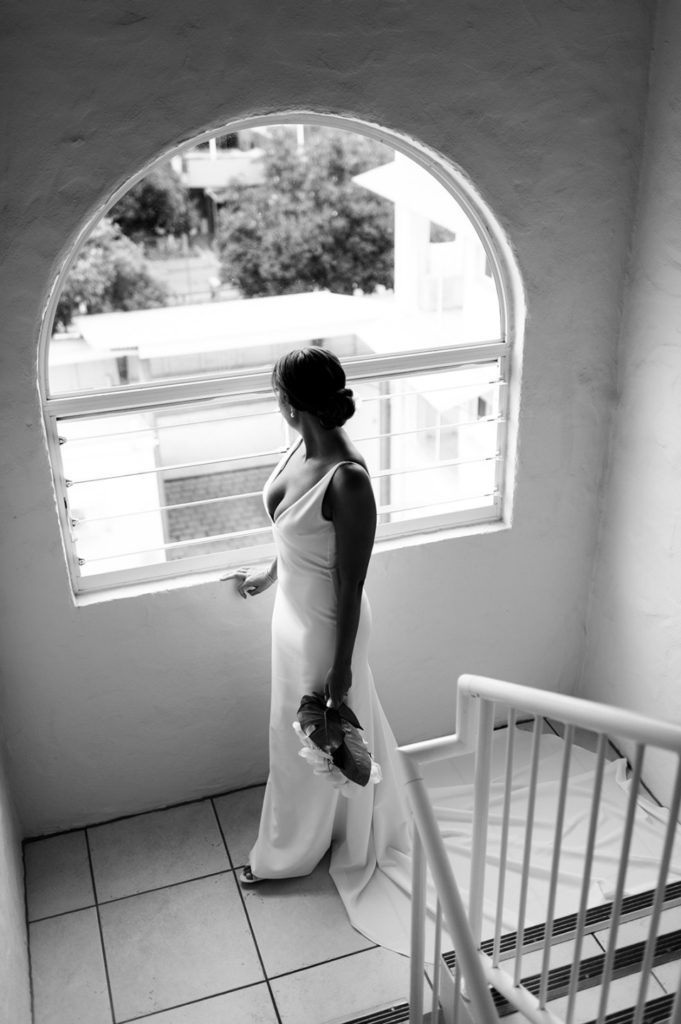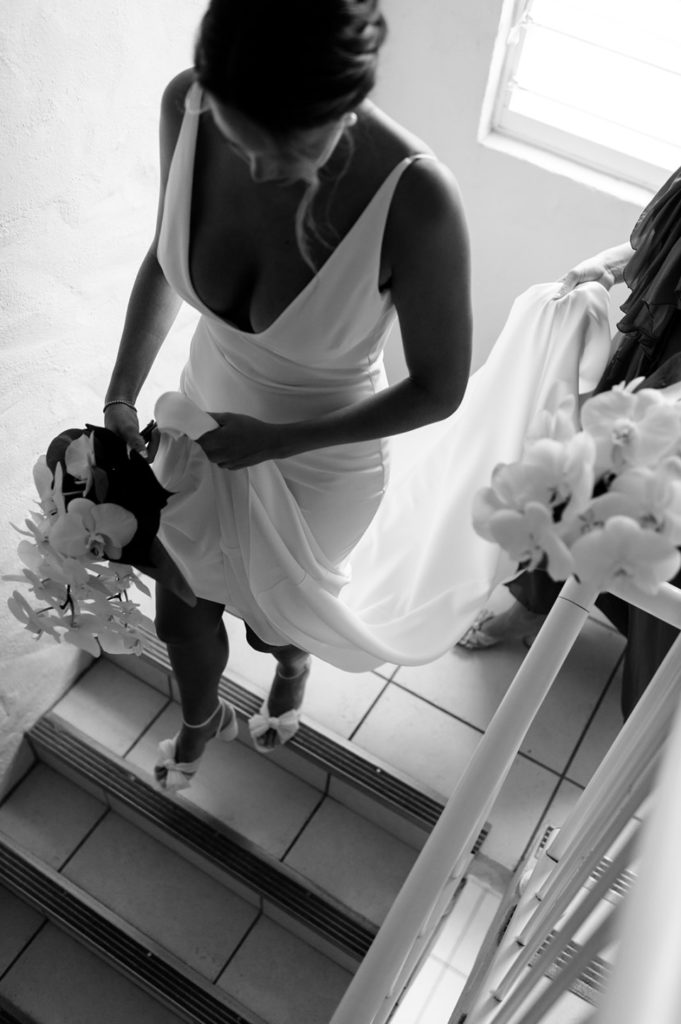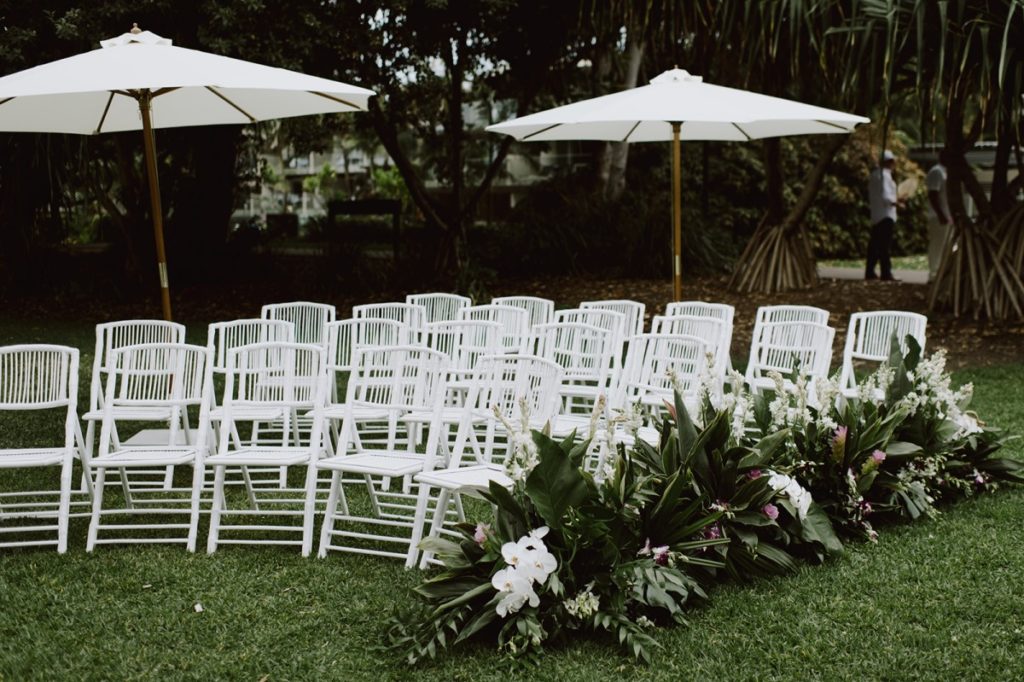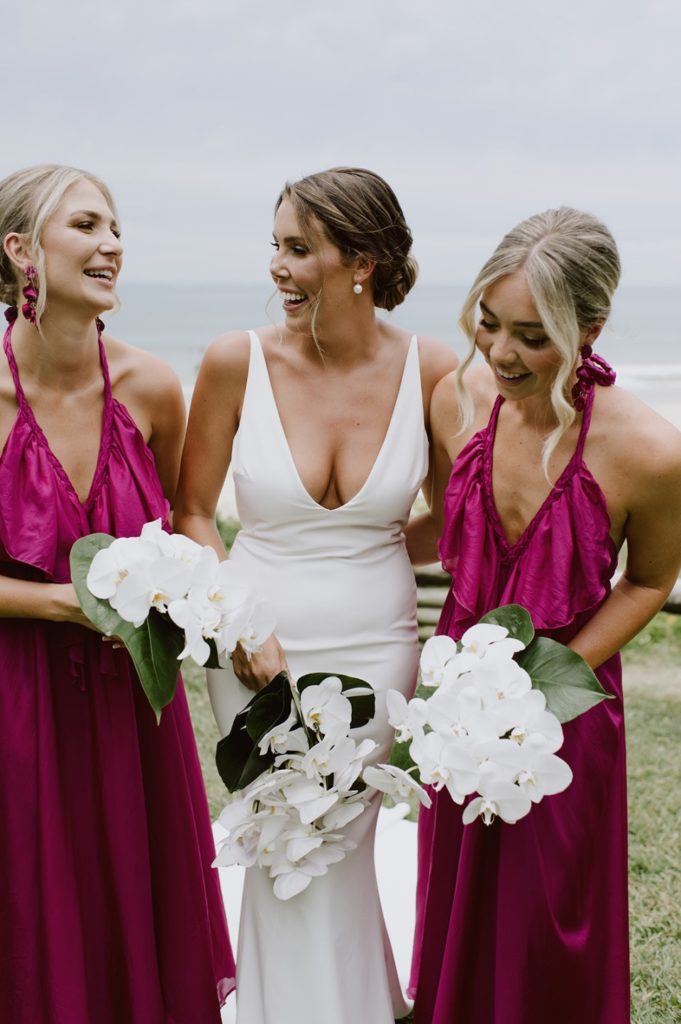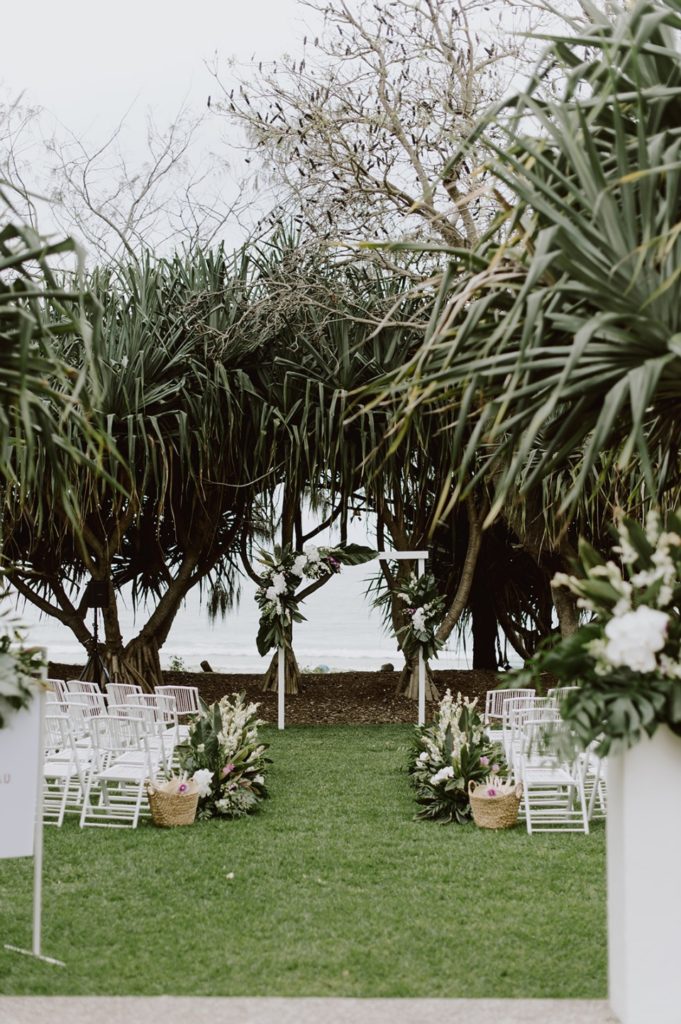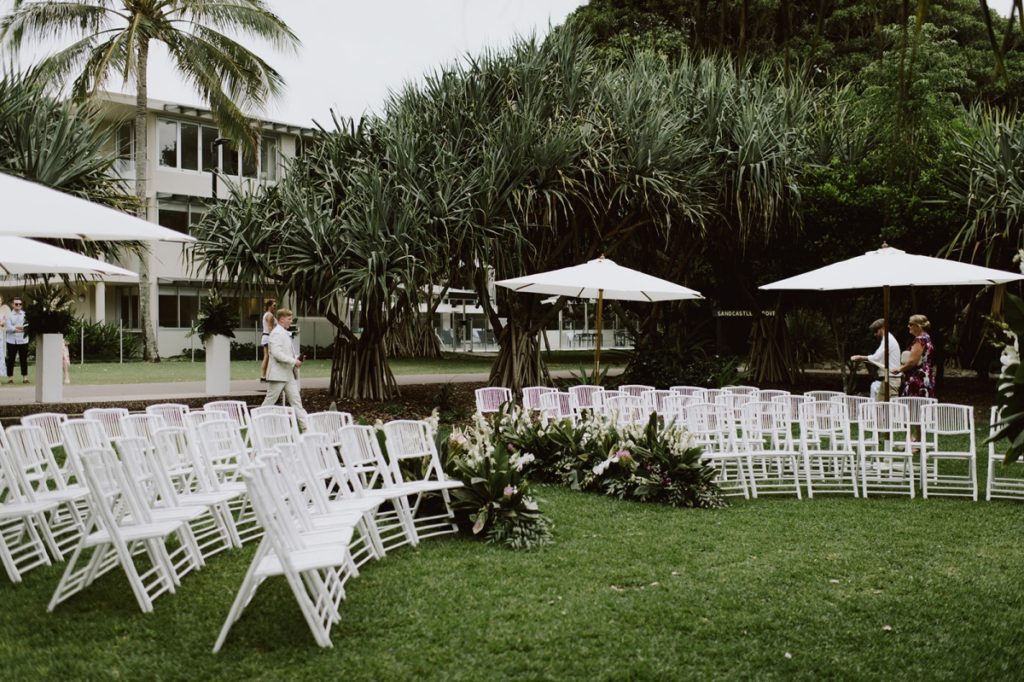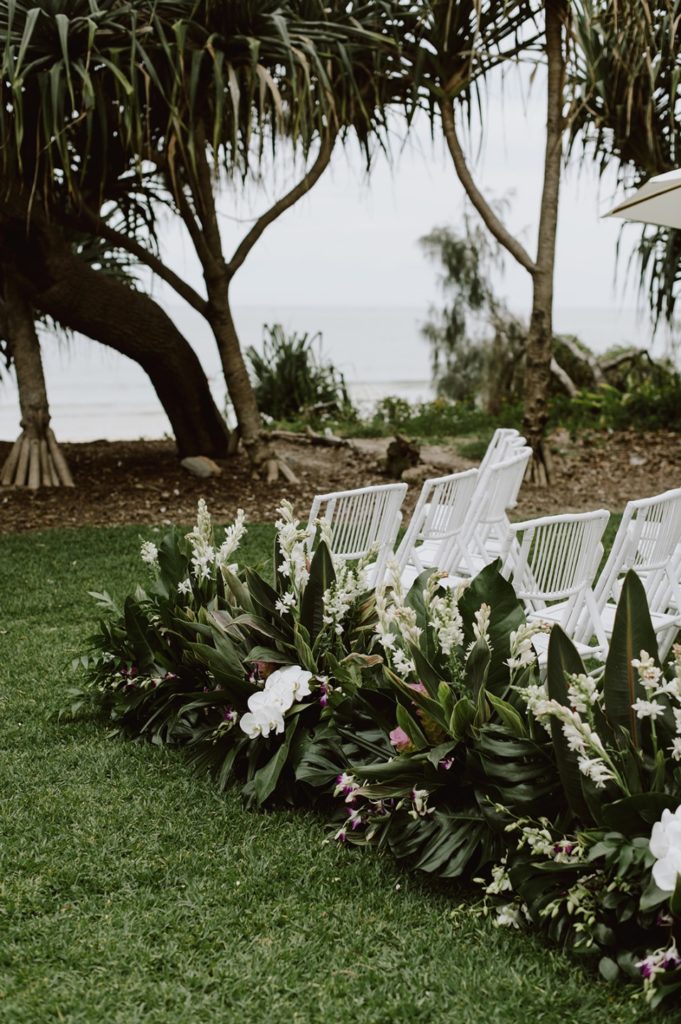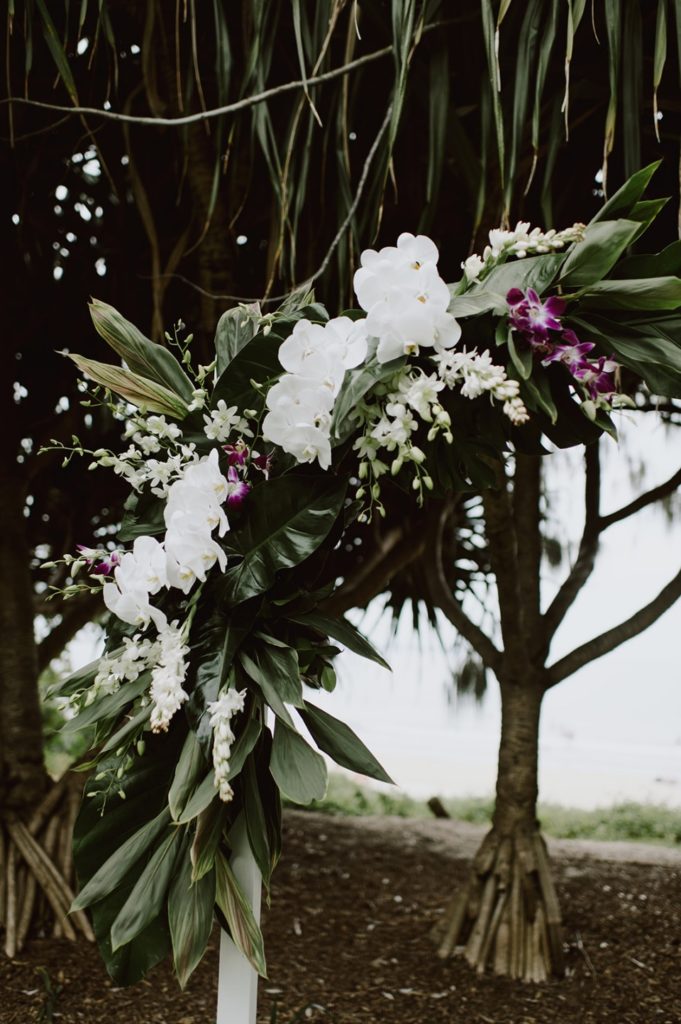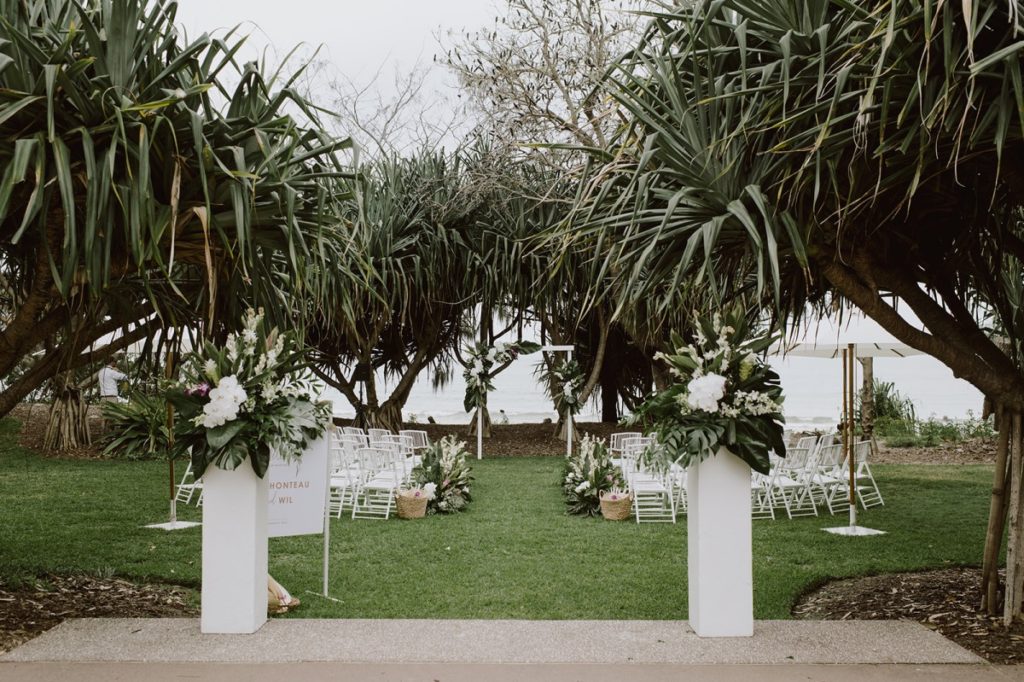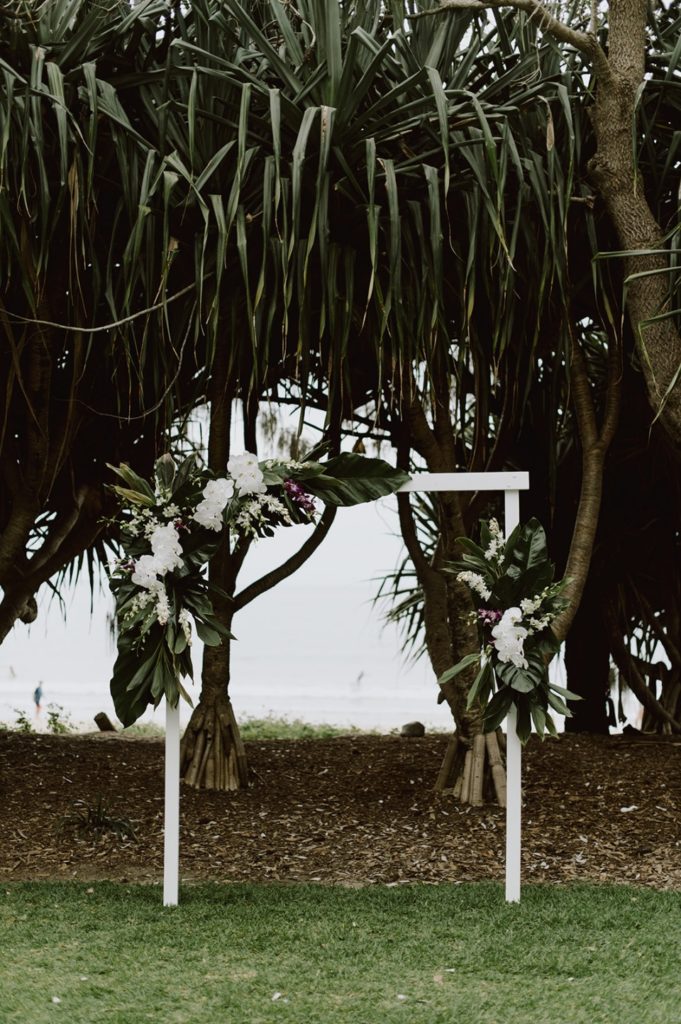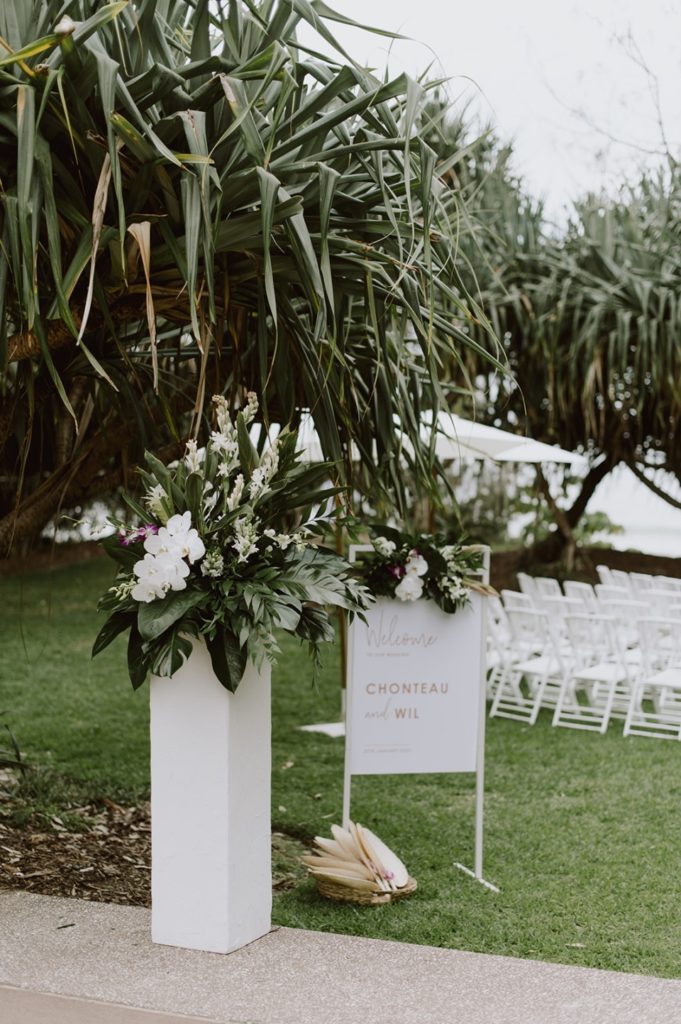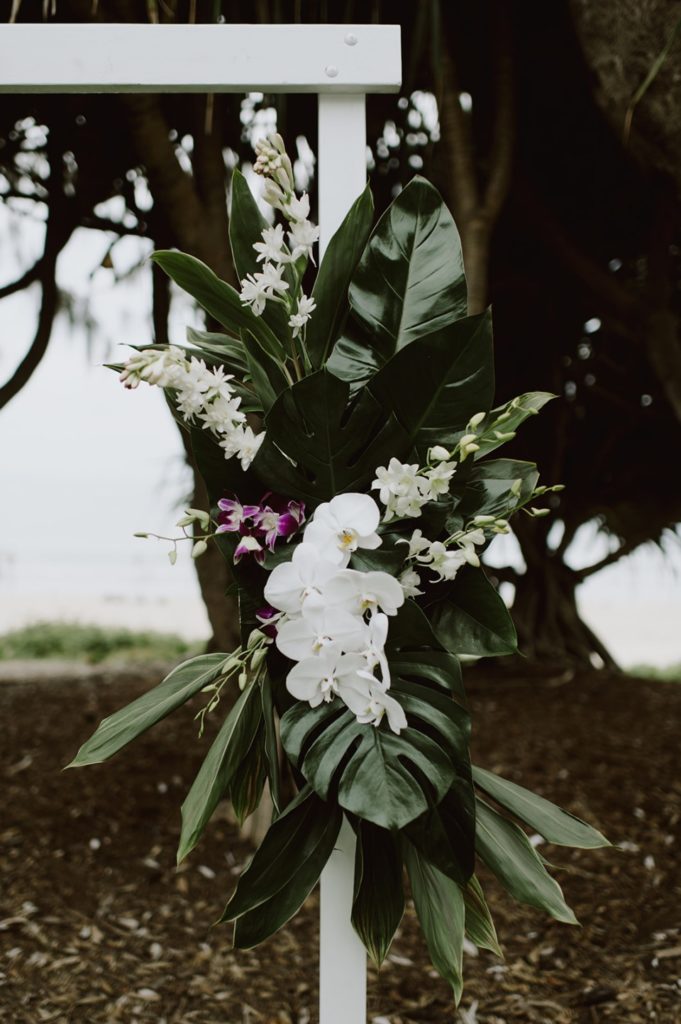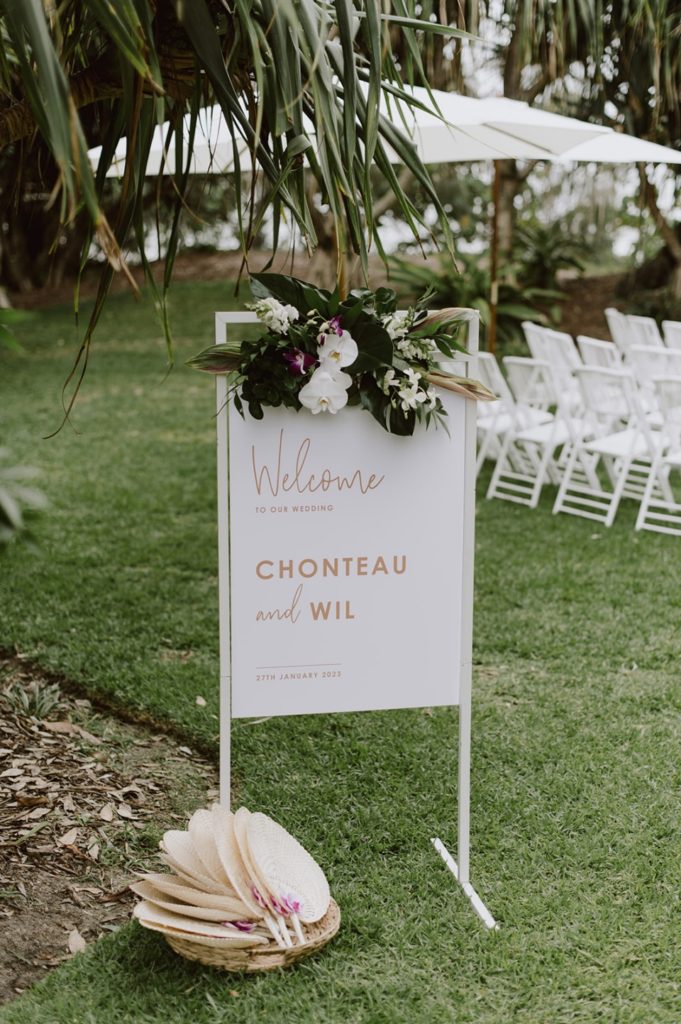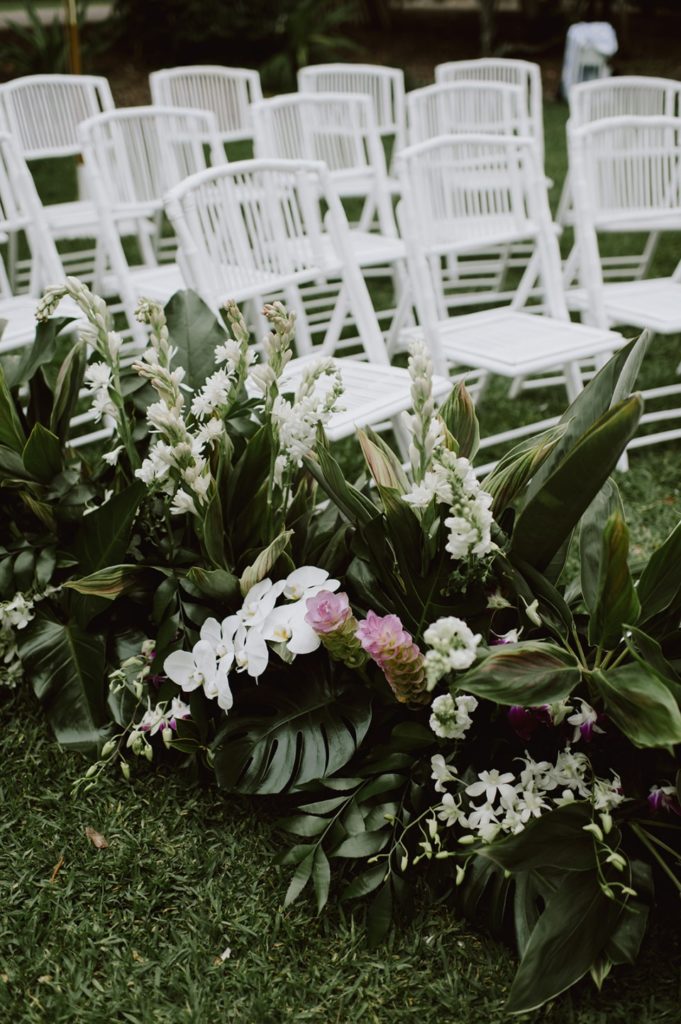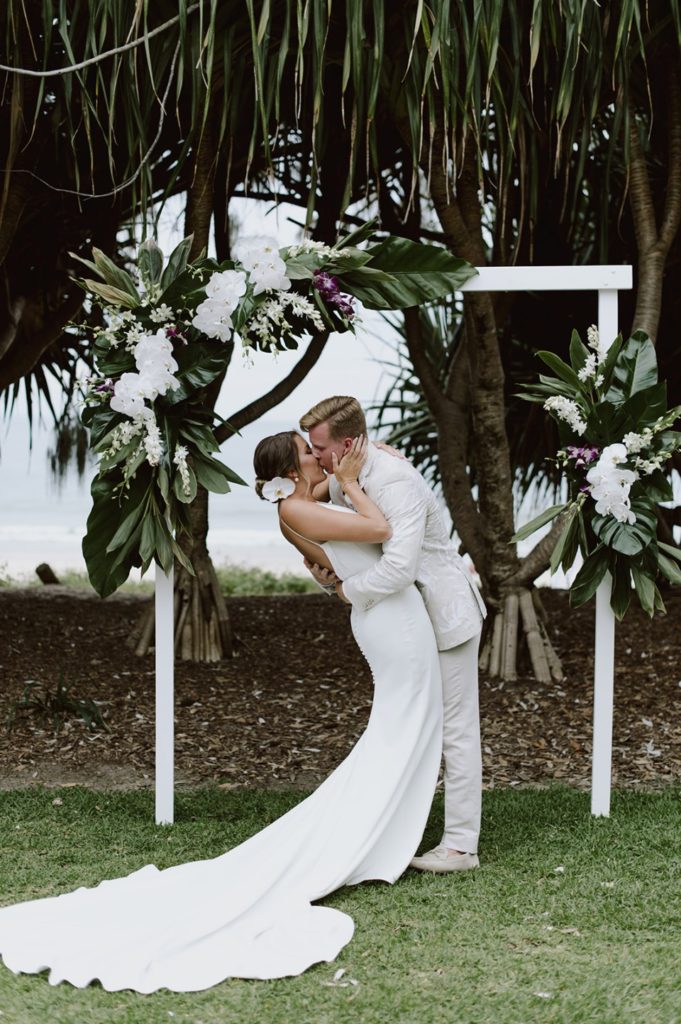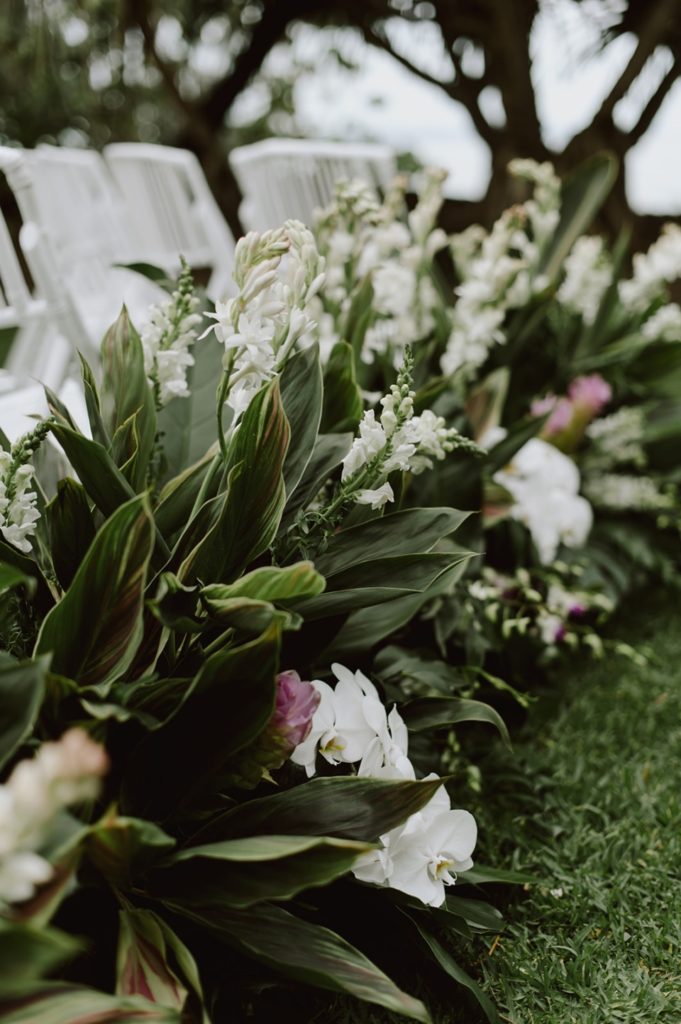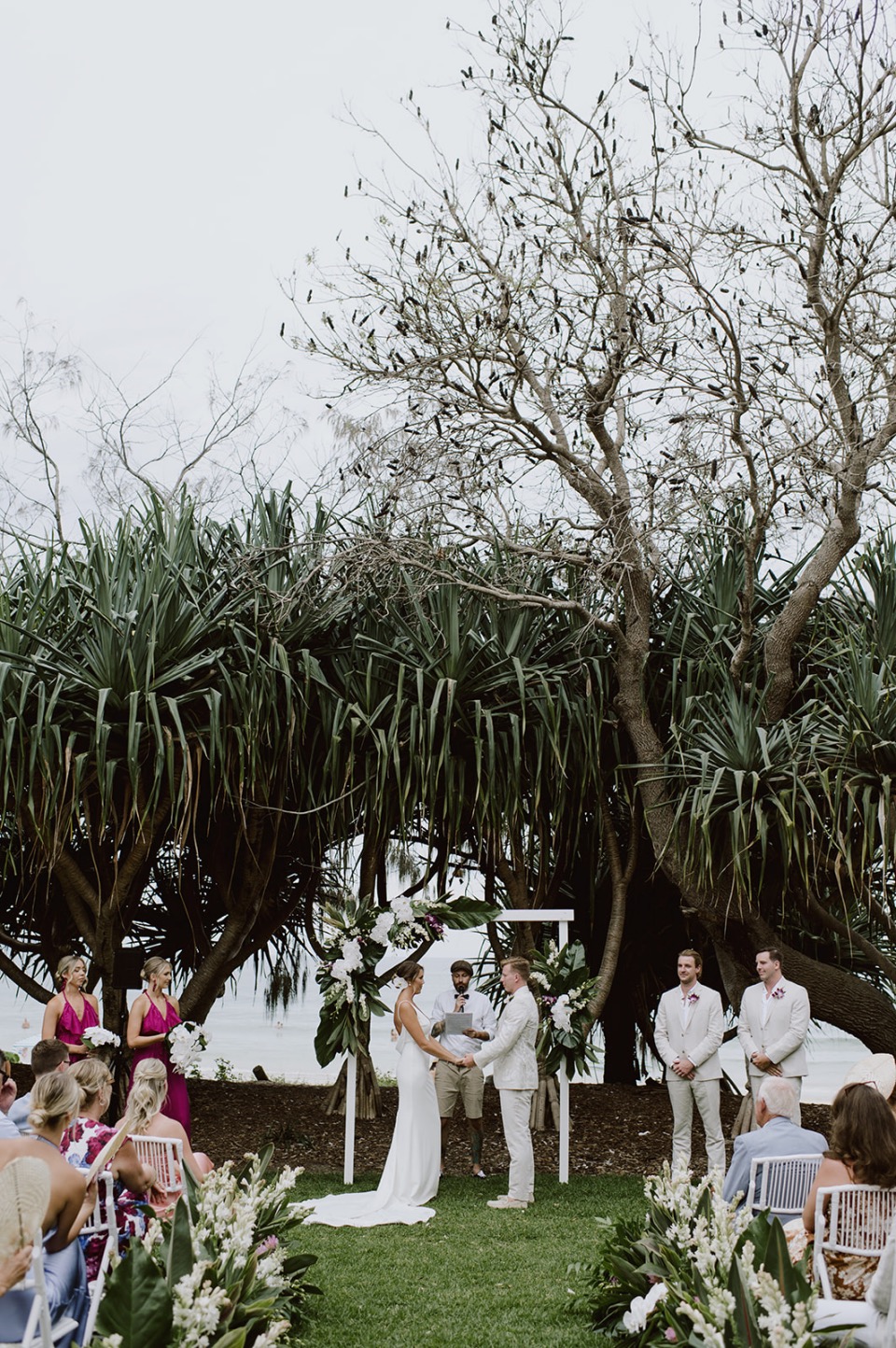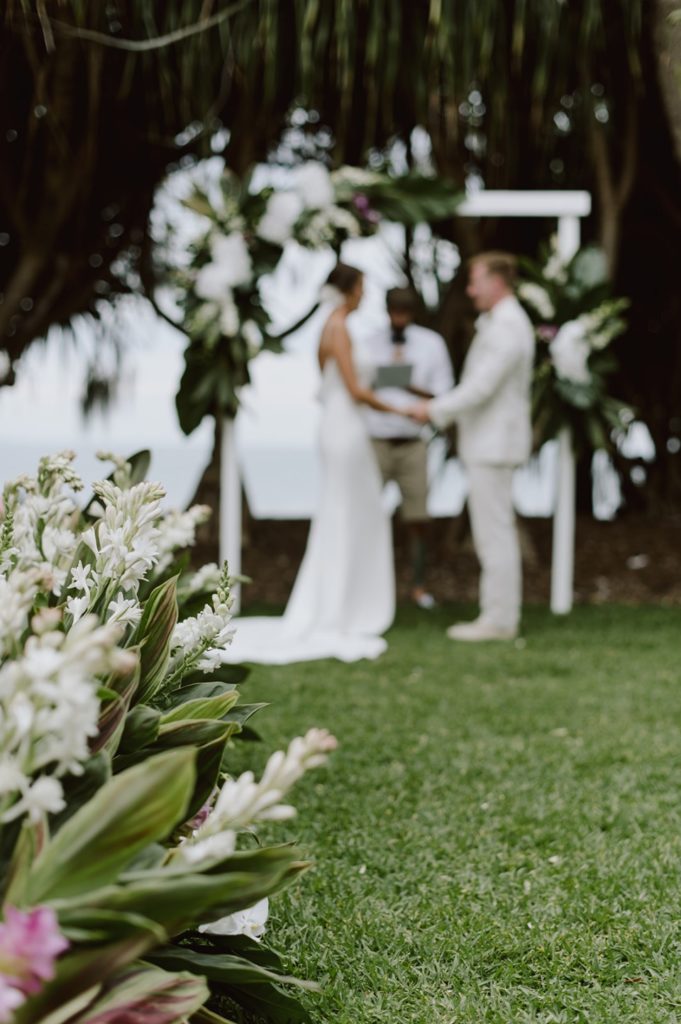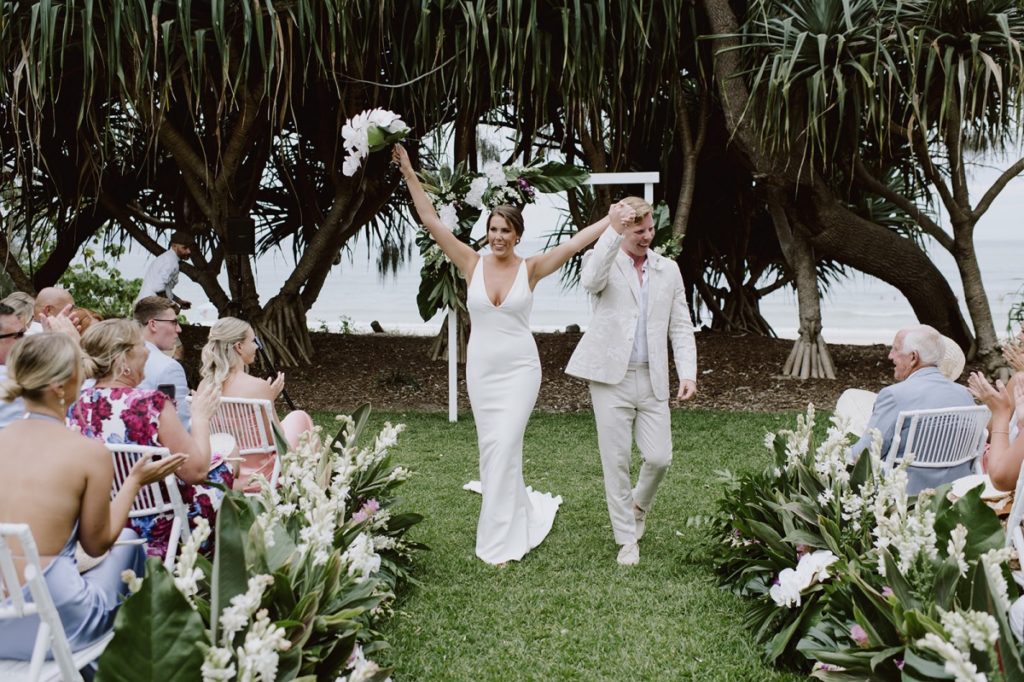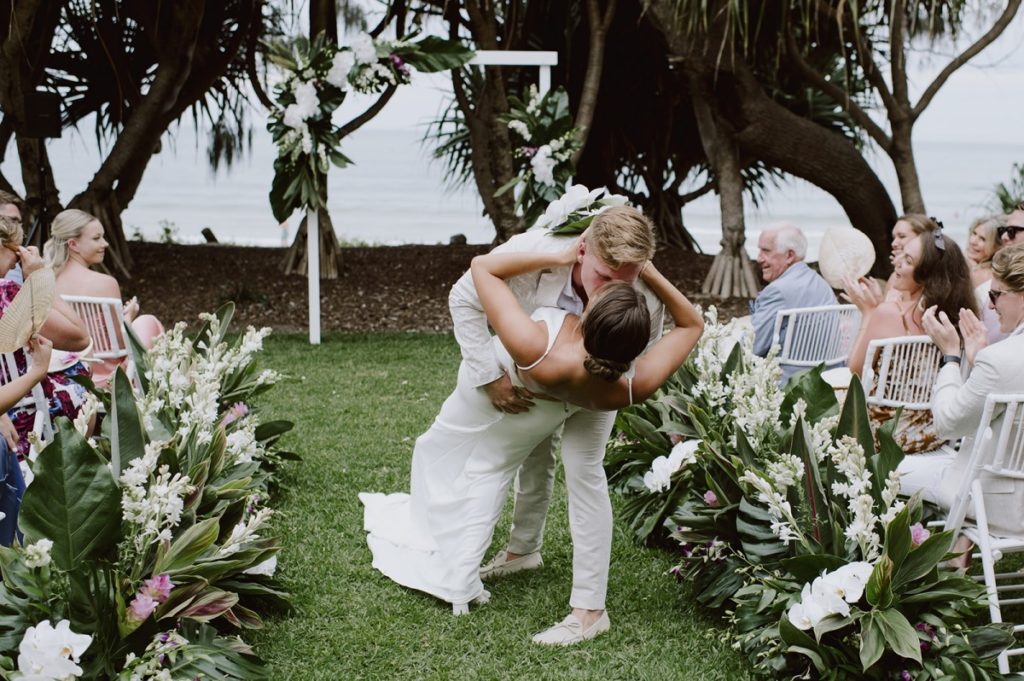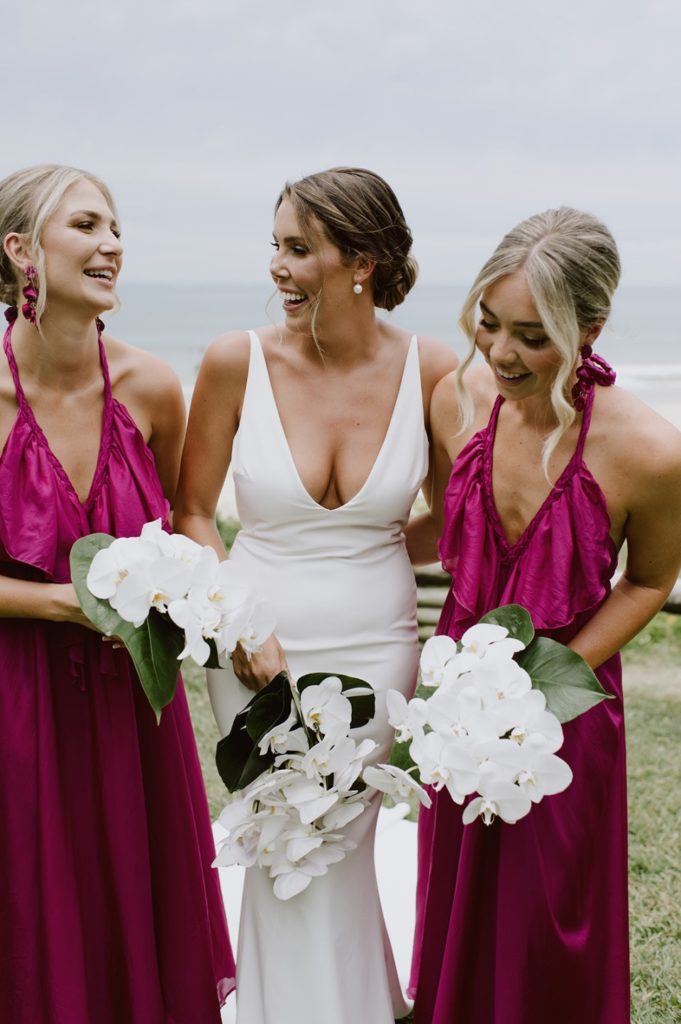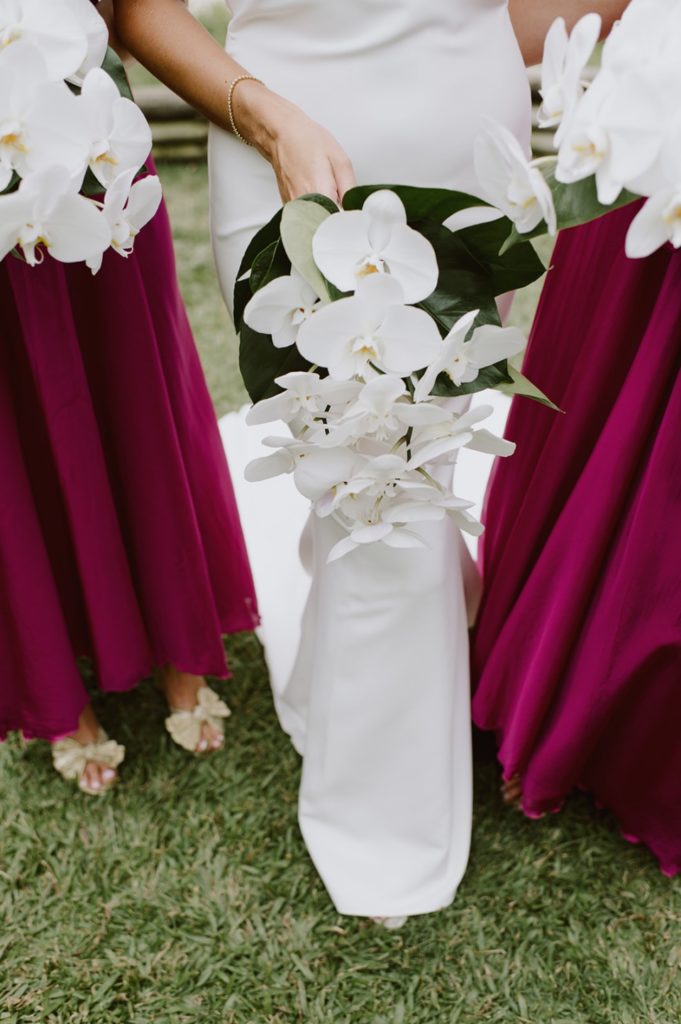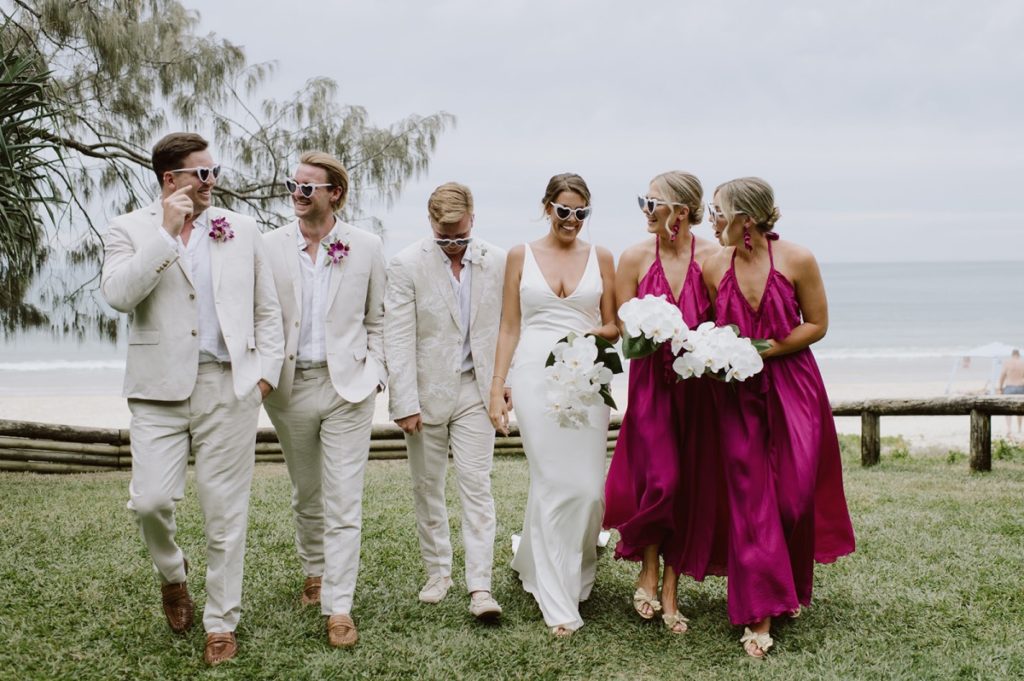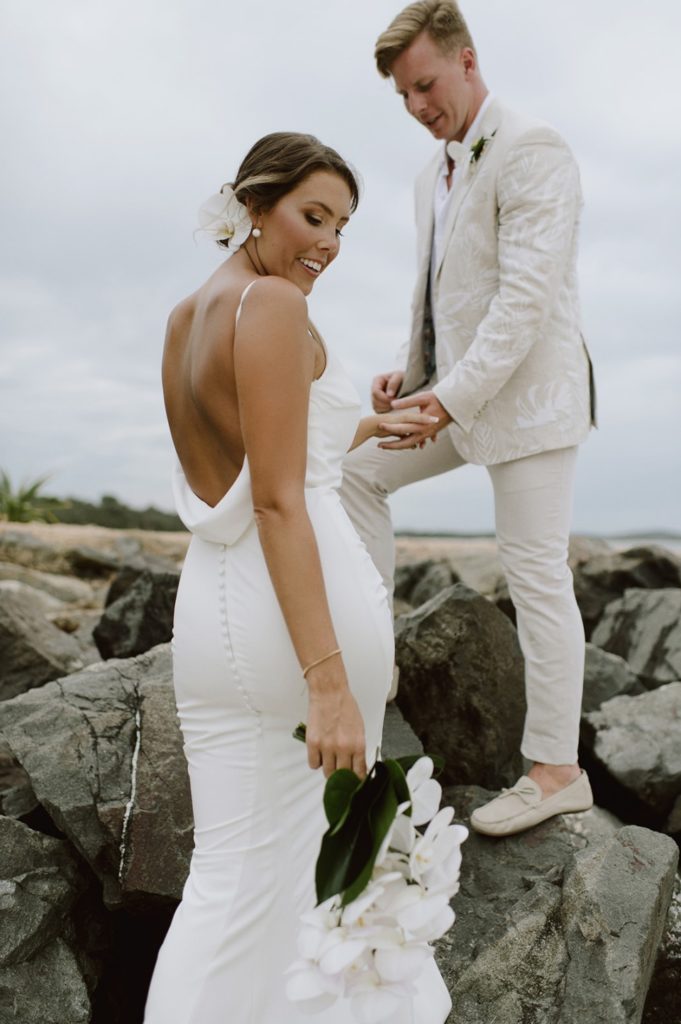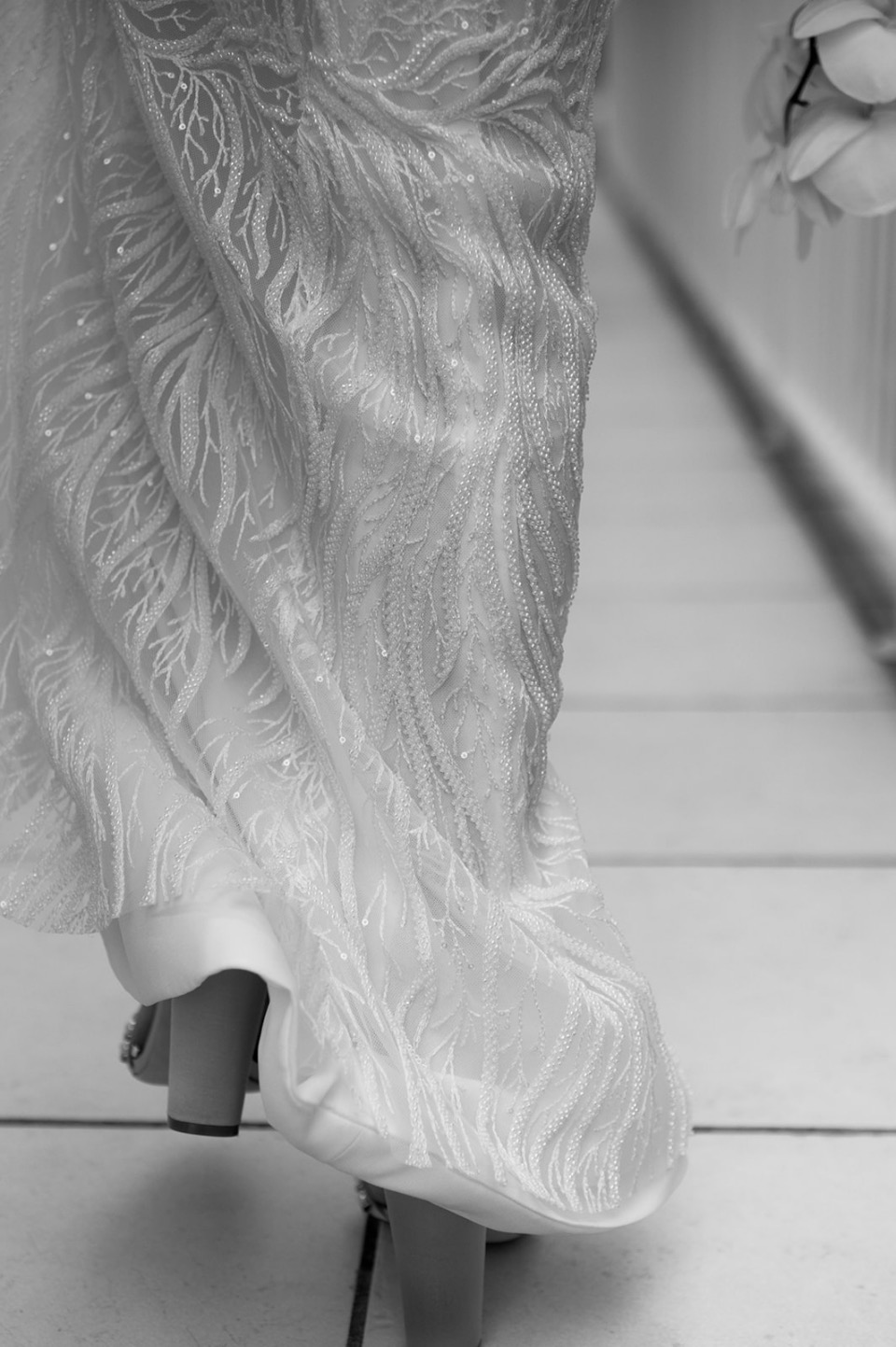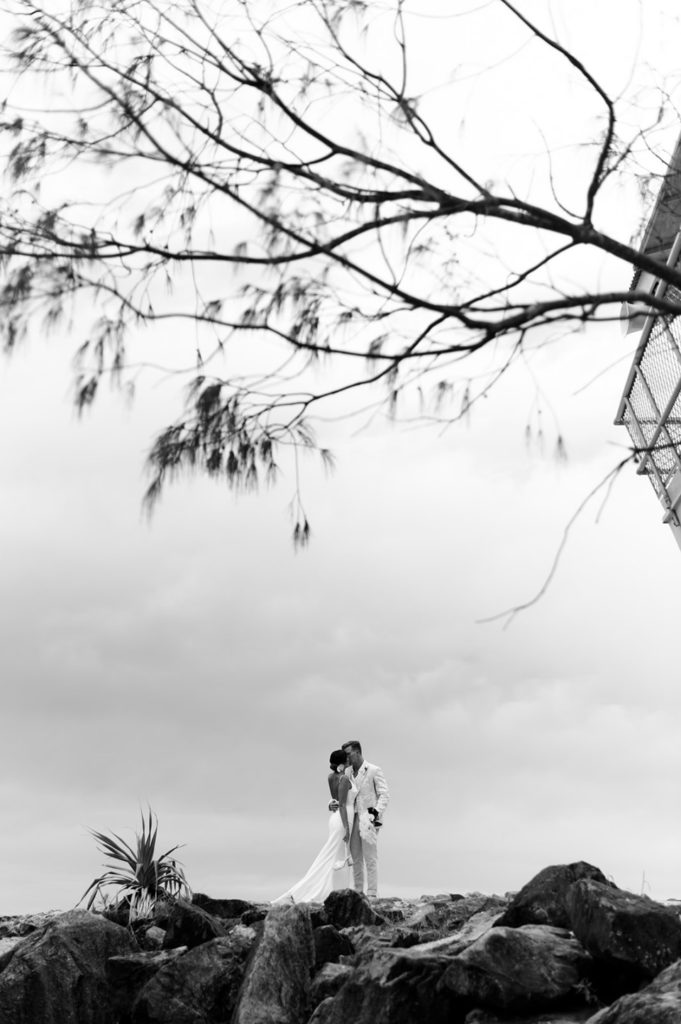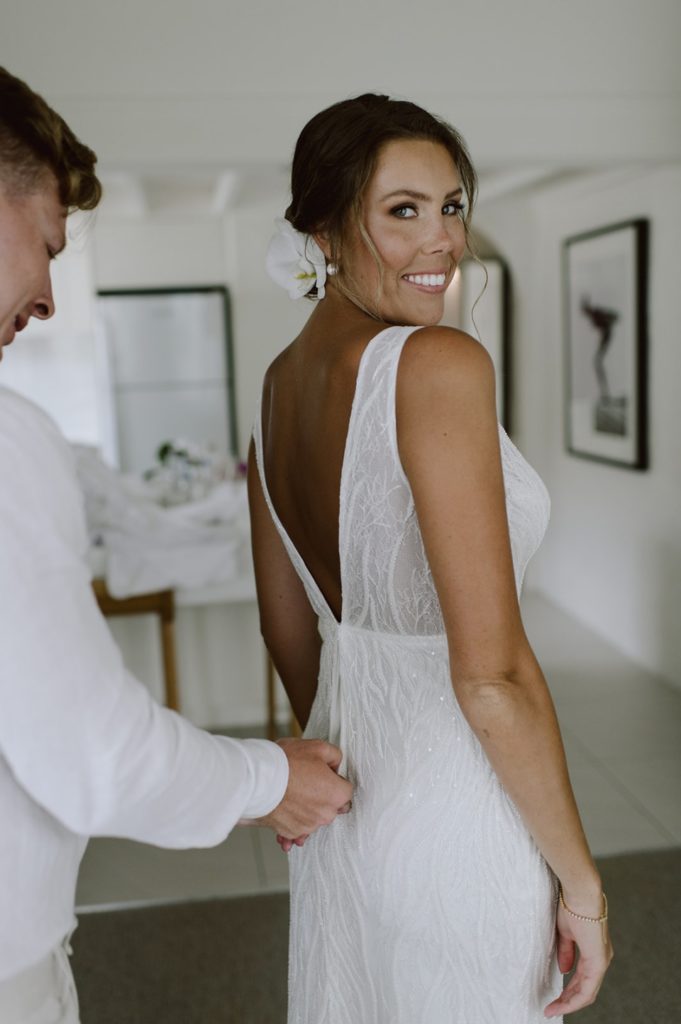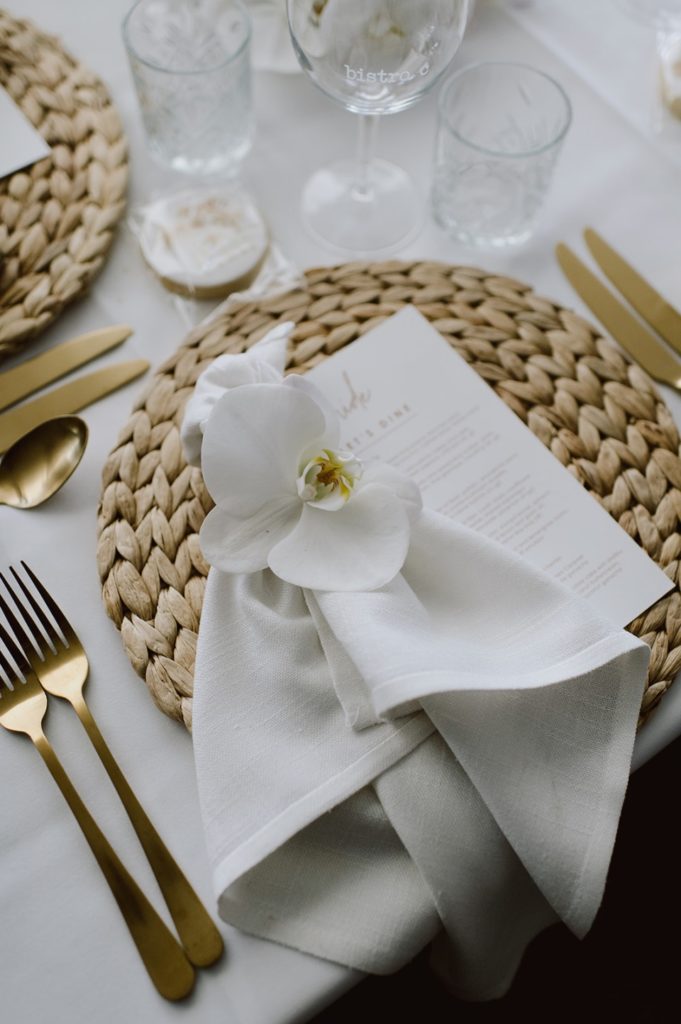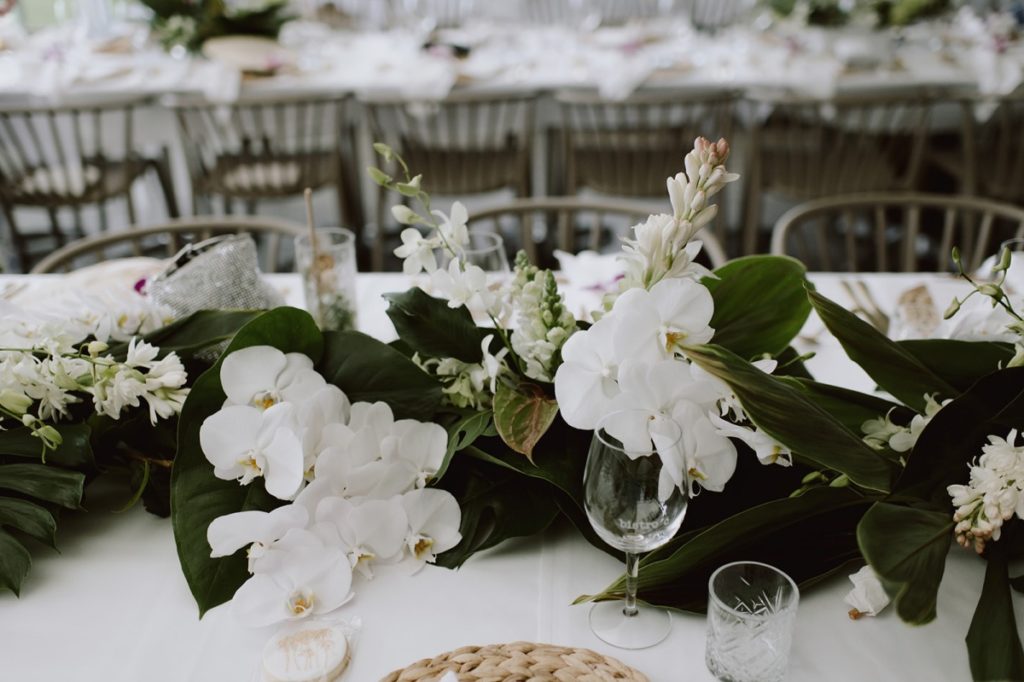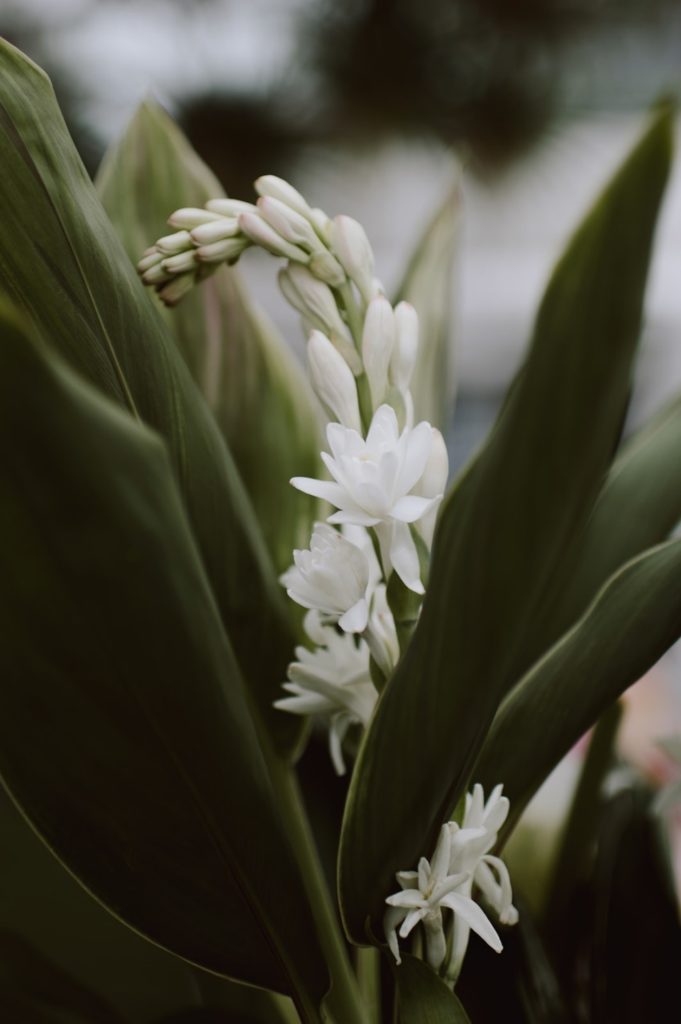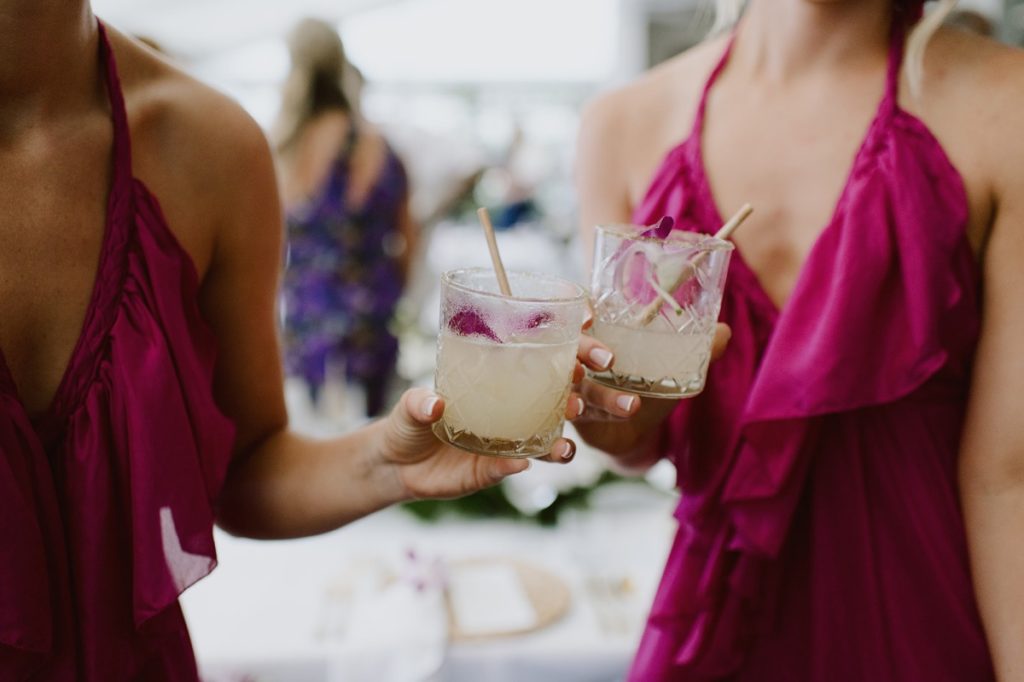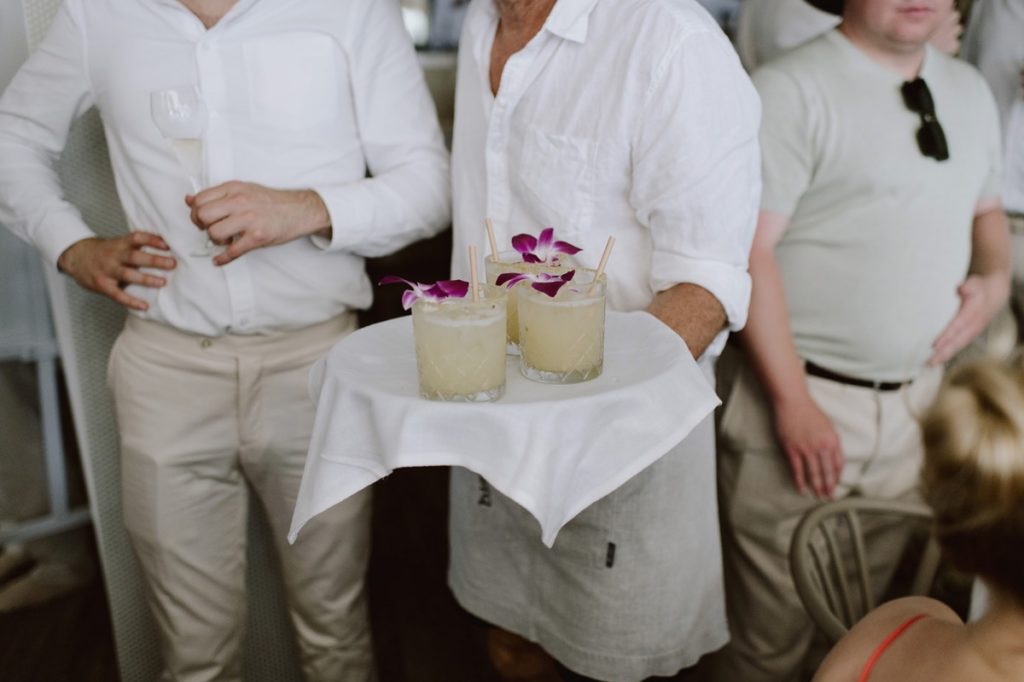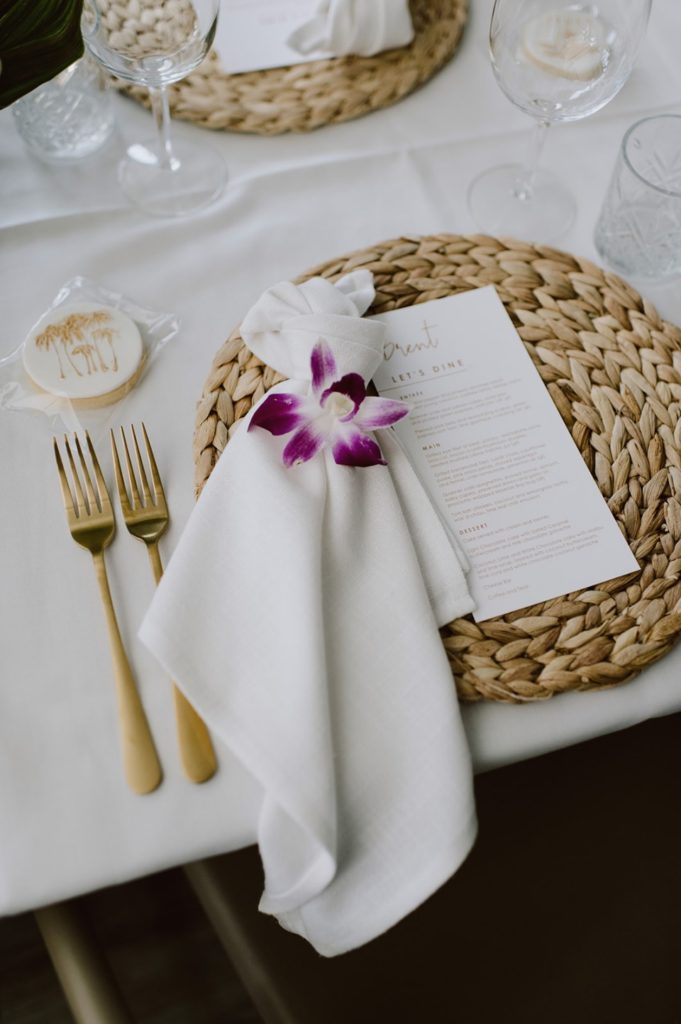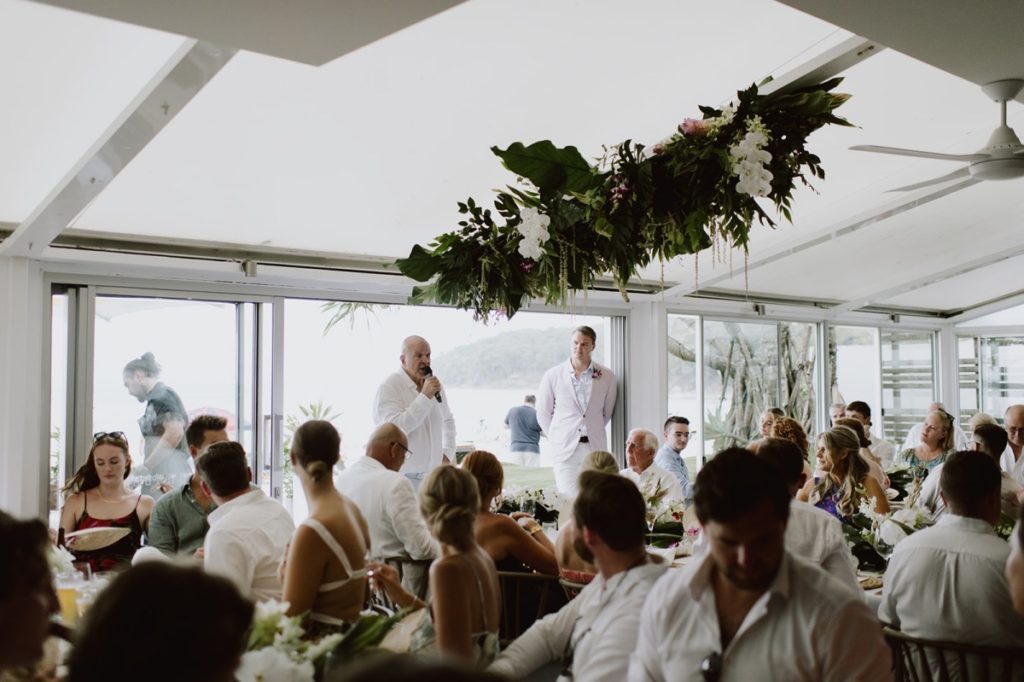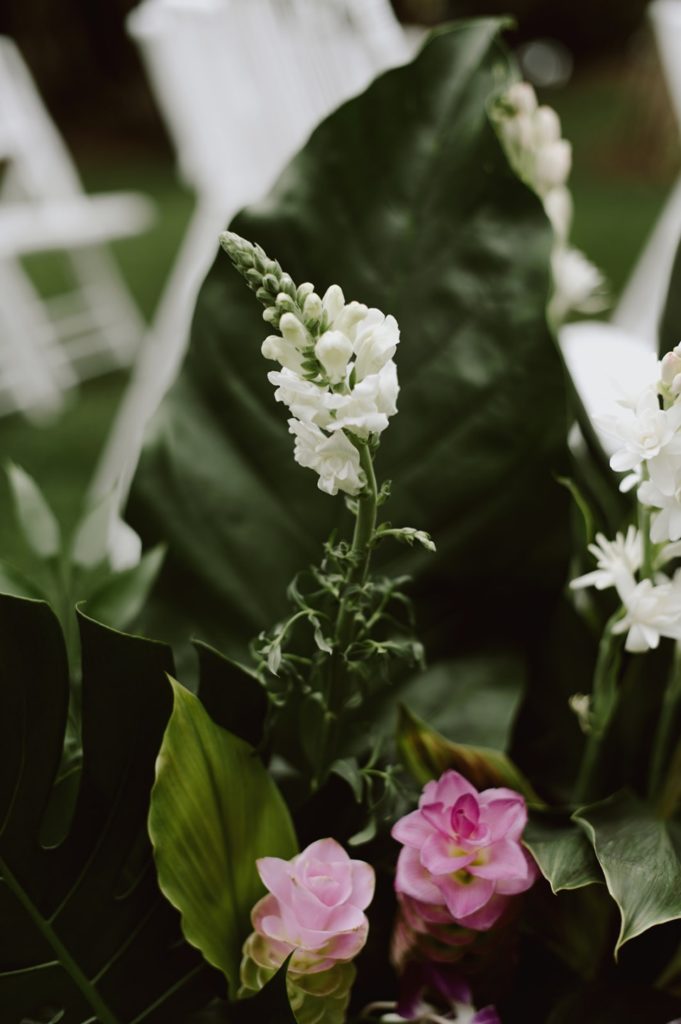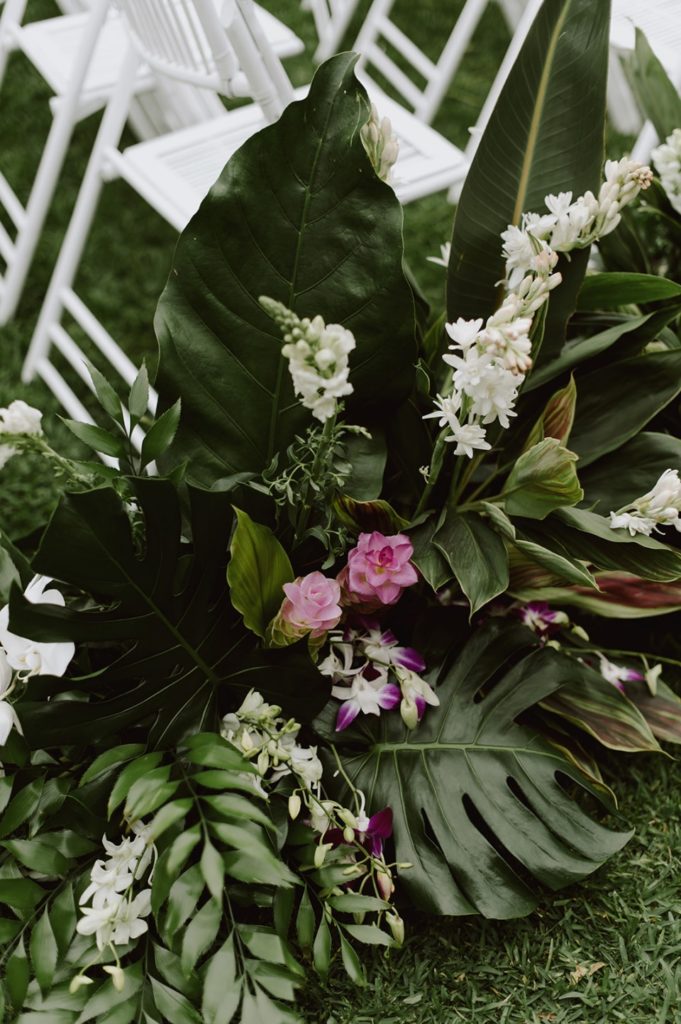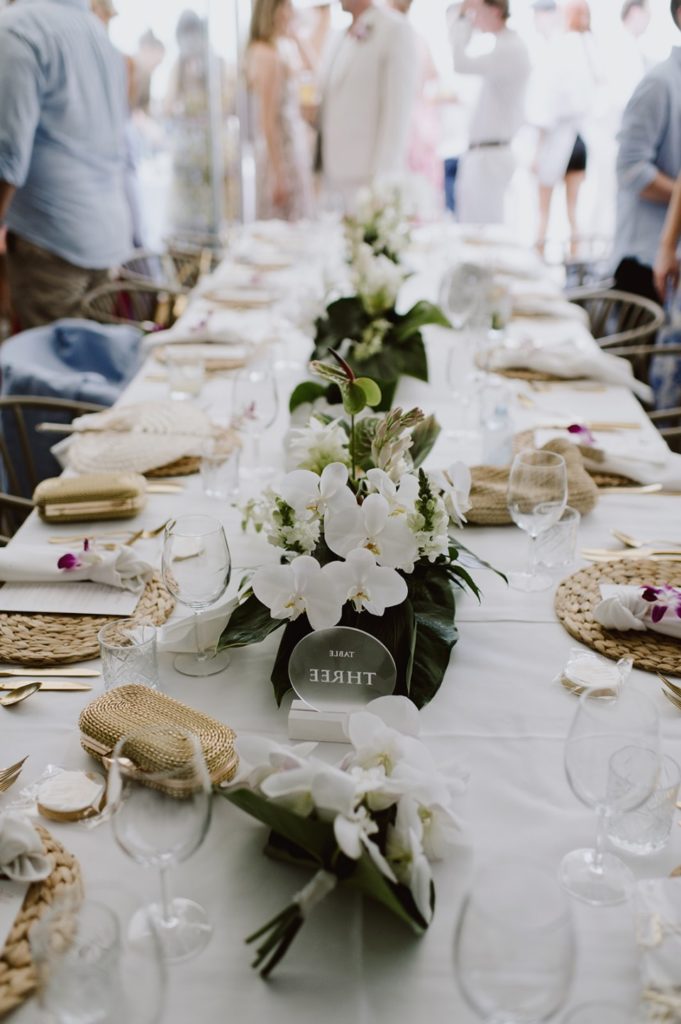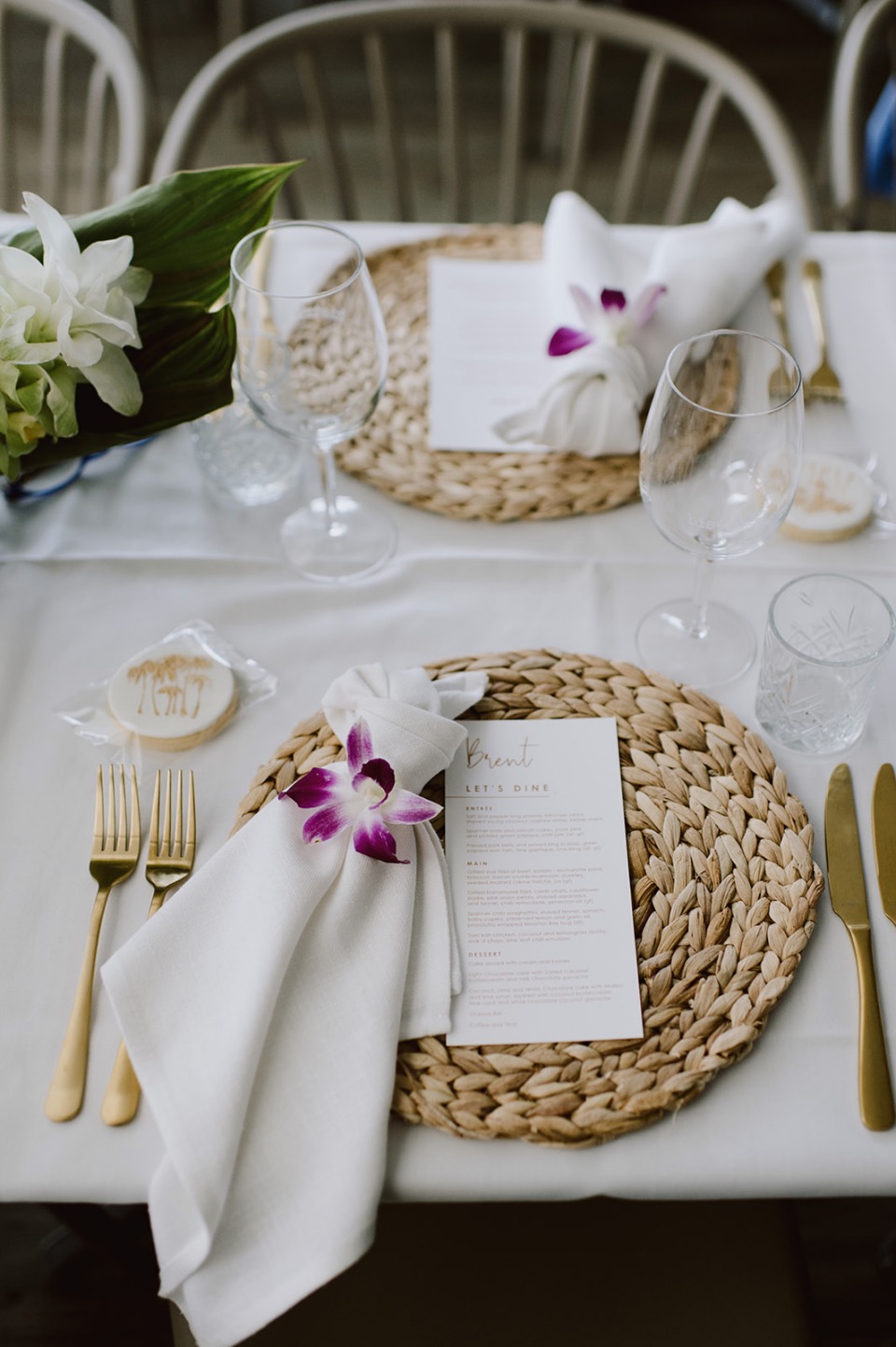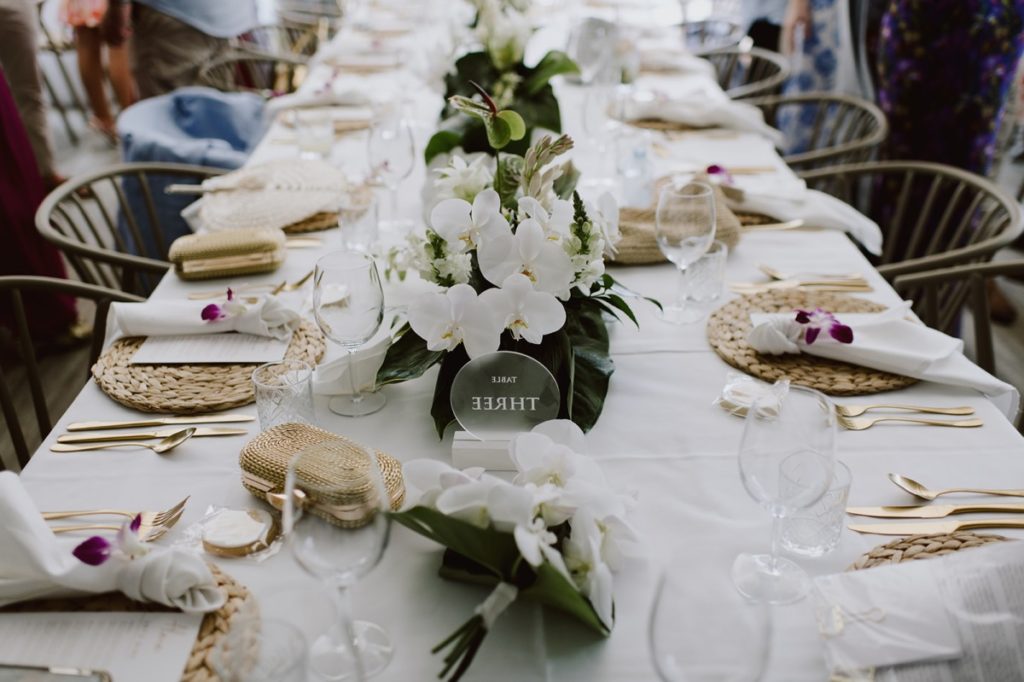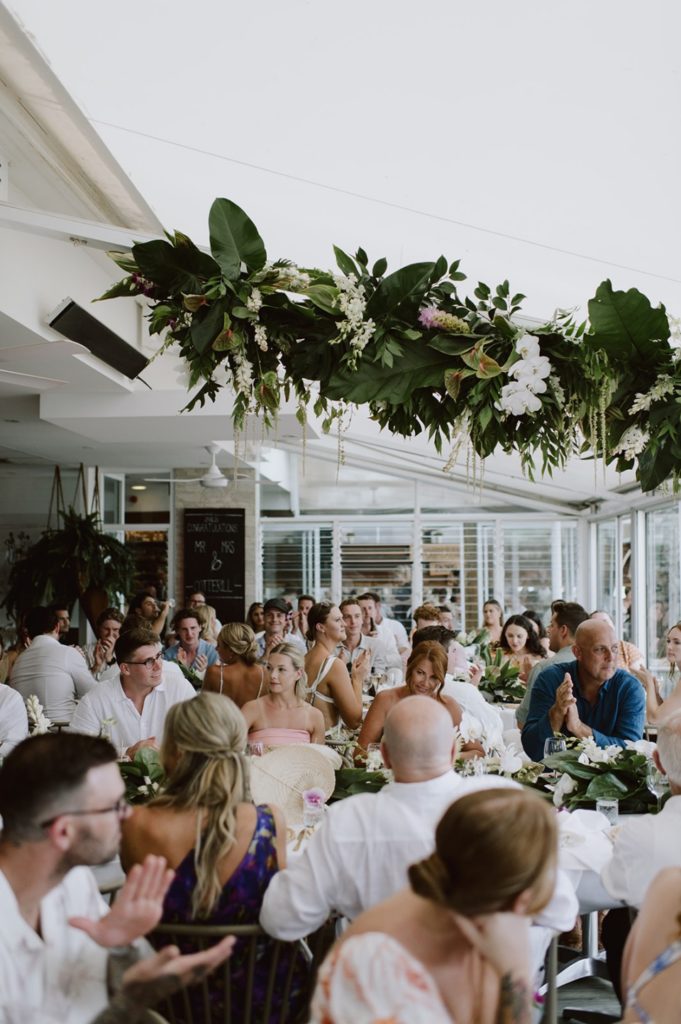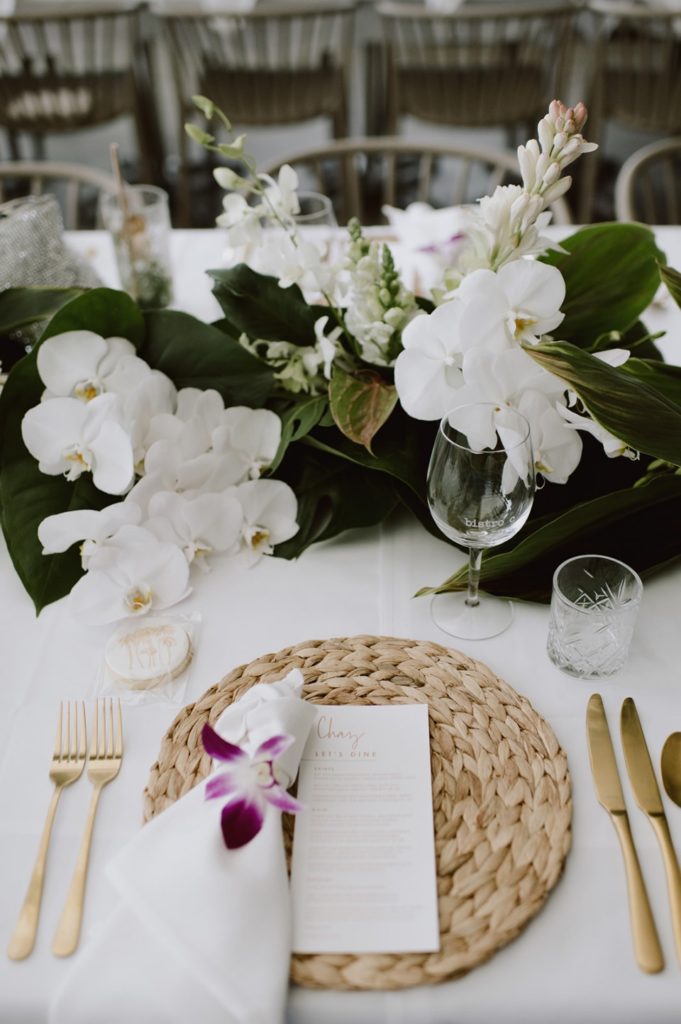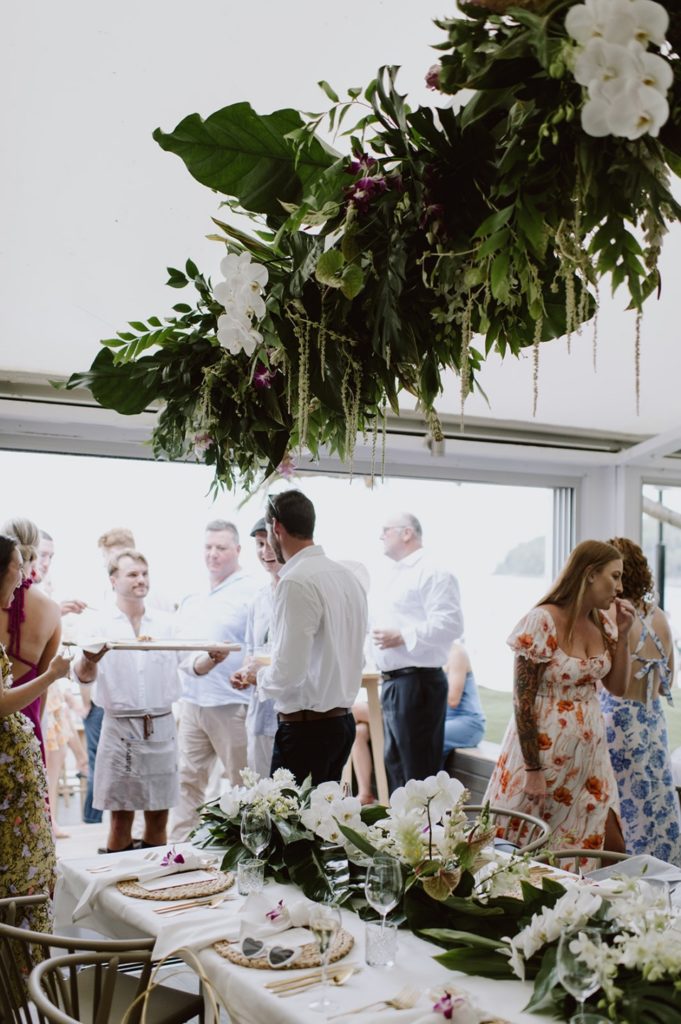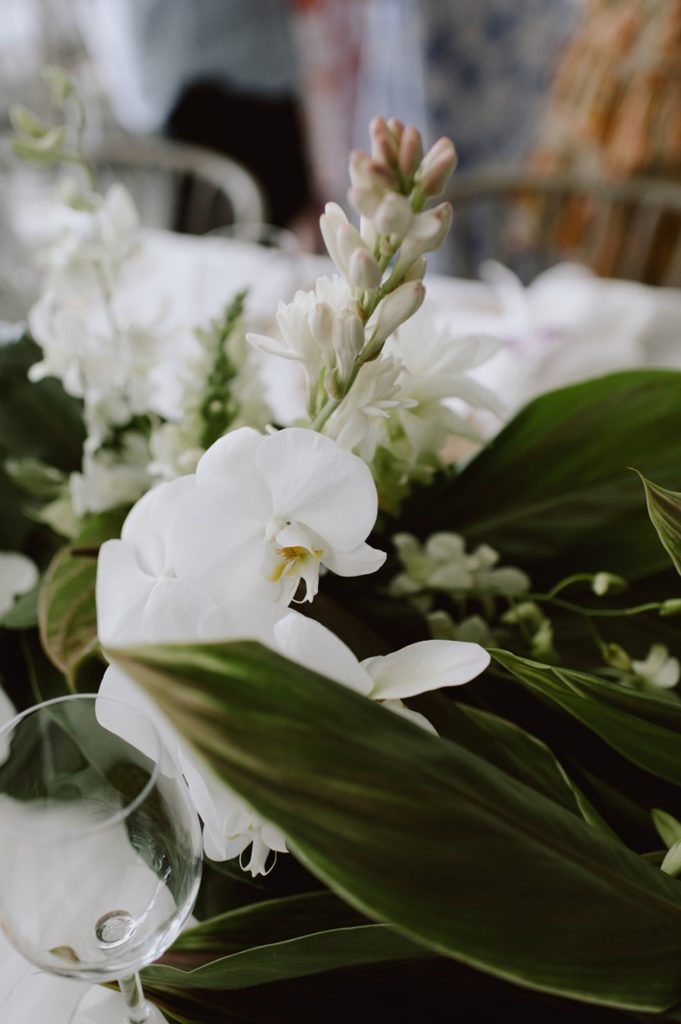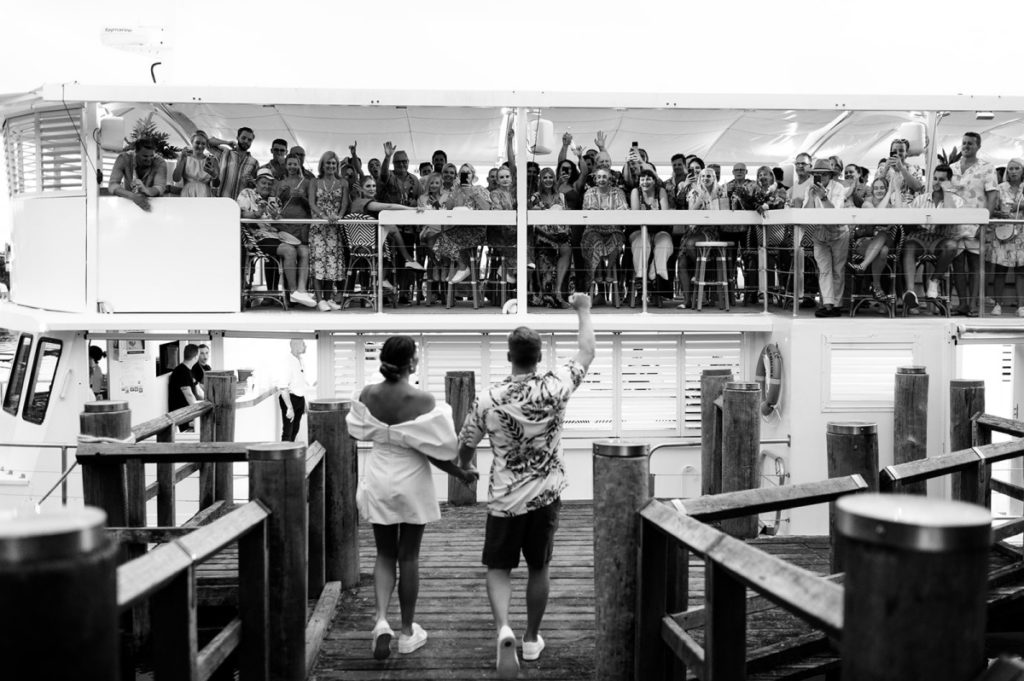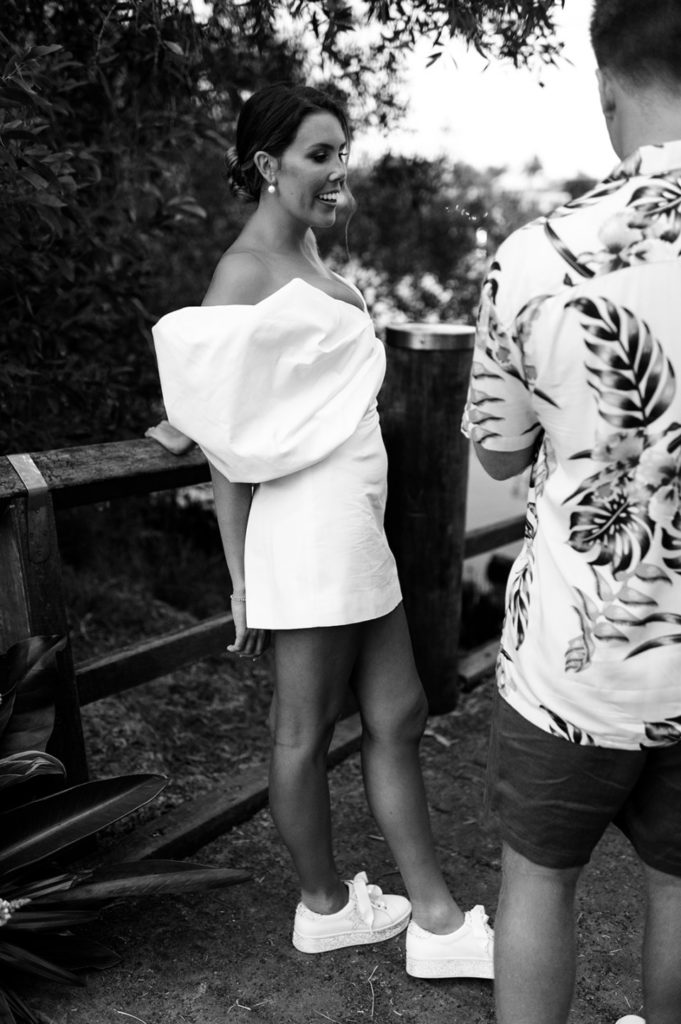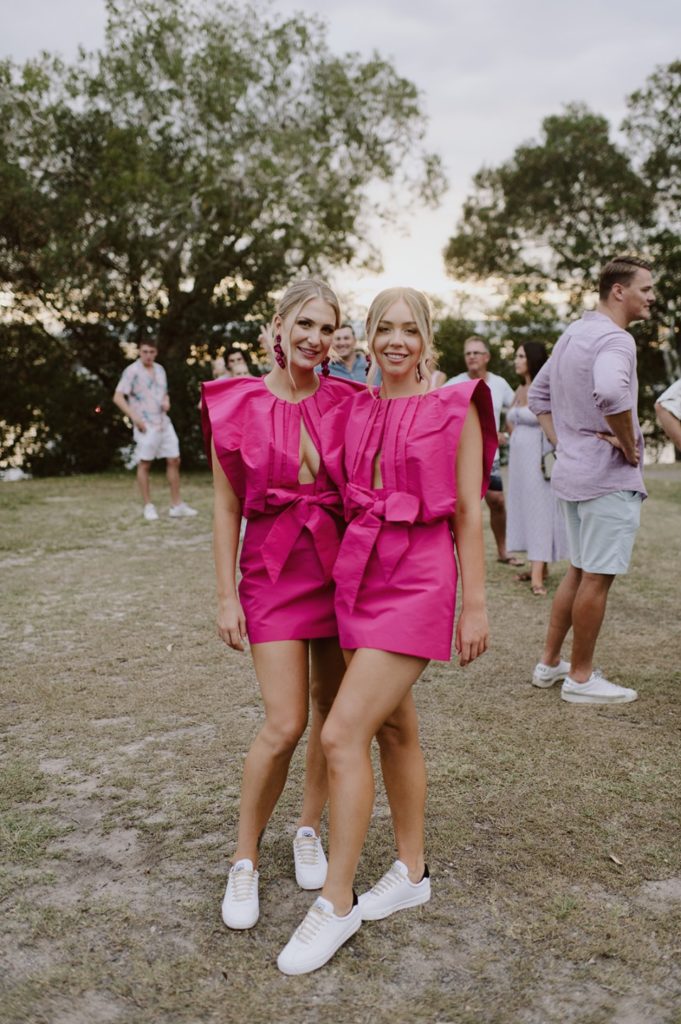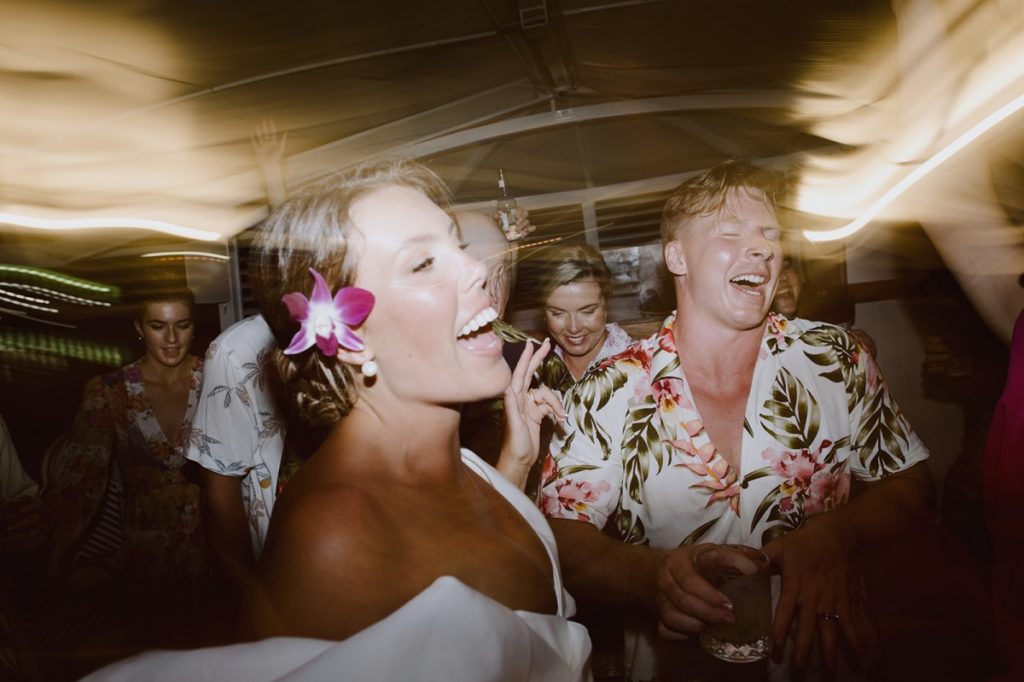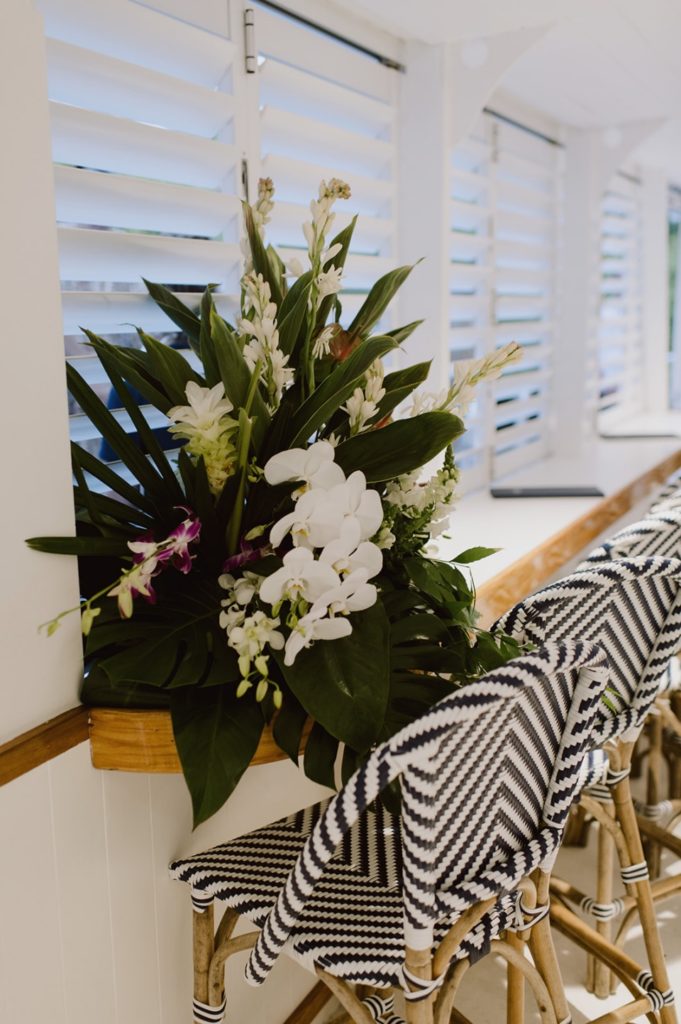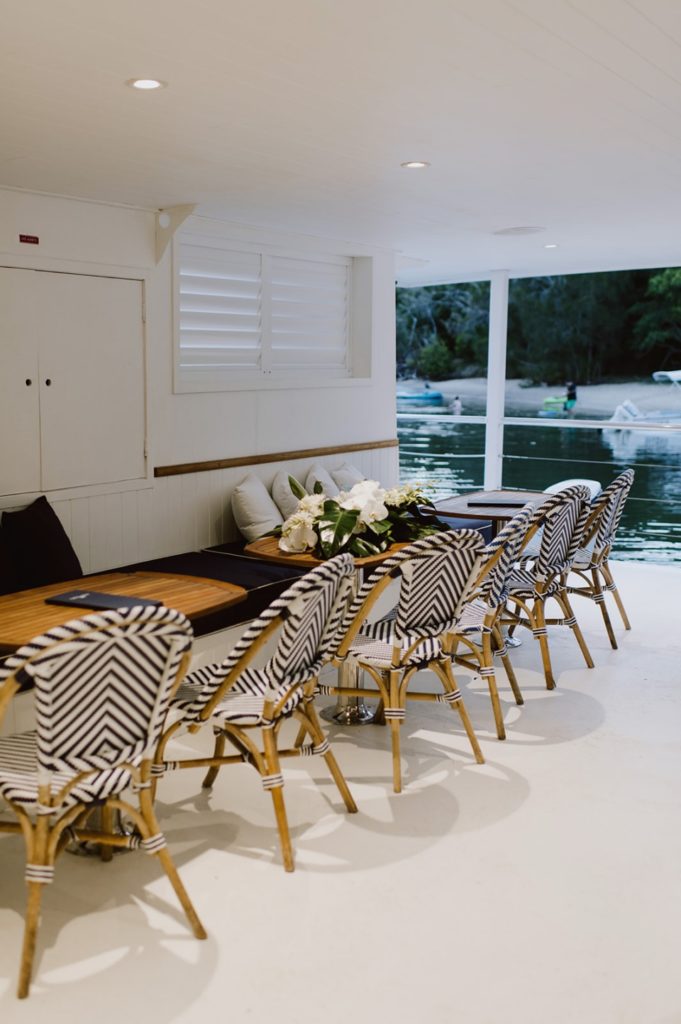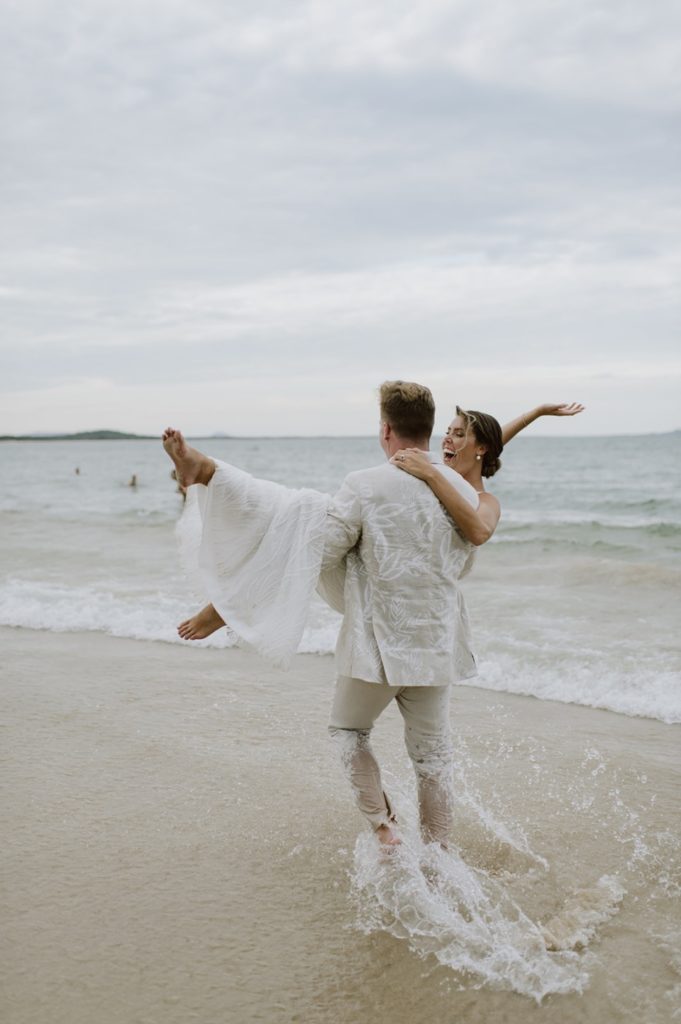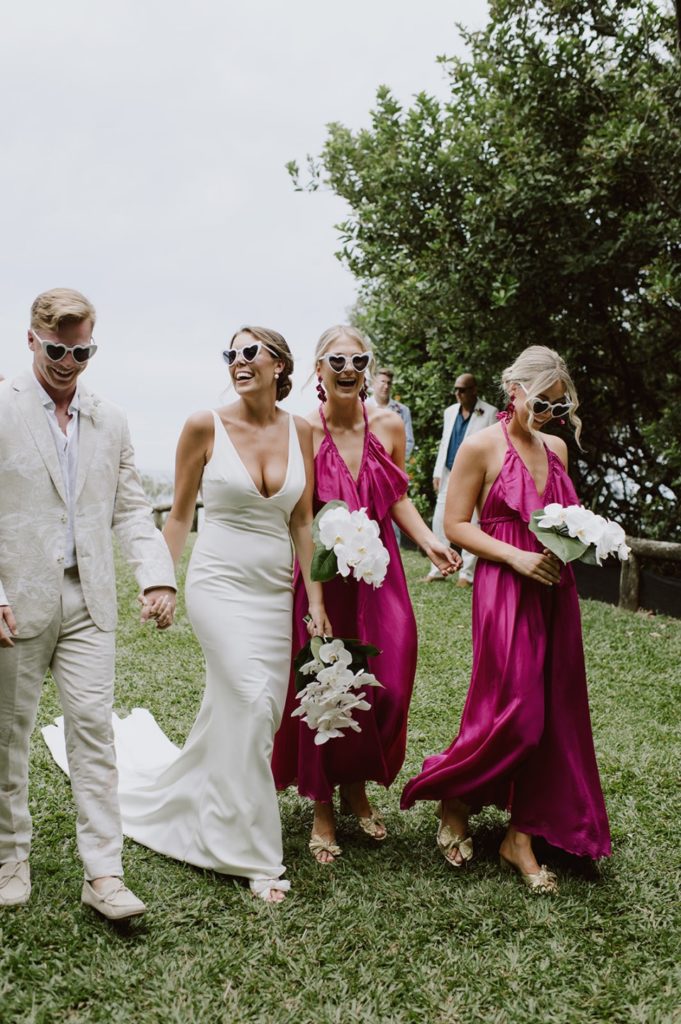 OK, So I may have gotten a little excited choosing too many photos from this fun filled amazing day! Conteau and Wil were so relaxed and having chosen an amazing team of vendors, knew we were all over it!
Chonteau had a clear vision from the beginning of what she wanted, lush tropical featuring glossy green leaves and phalaenopsis orchids with a pop of cerise Singapore orchids to play off the girls dresses – speaking of dresses, the bride had 3! A ceremony dress, a reception dress and a party dress! and the bridesmaids had fun little outfits for the party too in the signature cerise!
The ceremony entrance was framed by florals on plinths, the aisle florals were thick and ran the full length of the aisle,  like a tropical garden leading to the simple but elegant arbour design.
All these florals were transferred (lots of trips) to Bistro C where there was a feature hanging installation over the bridal table with lush leaves, interesting textures and of course… orchids.
We prepared single orchids for each guest to receive one in their signature cocktail and on their napkin (many of which made it to hair florals by the end of the night!)
Table were full and lush with long and low designs, and stunning food – setting the mood for the party ahead and guests were ready to sail on the Catalina for the night.
This was an epic day for our couple and guests and we were soo happy (and exhausted) to be a part of it.
Photographer LEAH CRUIKSHANK | Ceremony MASON LA PLAGE | Reception BISTRO C | Party MV CATALINA | Styling SIMPLY STYLE CO | Cake ZOE CLARK CAKE | Make Up LAUREN MONTGOMERY | Hair AYLOULA HAIR DESIGN
Willow Bud Wedding Florist created these wedding flowers and bridal bouquets. The wedding ceremony and reception designs were created specifically for this bride at this Sunshine Coast wedding venue, but this style could be created at many of our beautiful Sunshine Coast hinterland wedding venues in Maleny, Montville, Mapleton, Obi Obi, and Flaxton. This wedding styling and wedding florals would also match perfectly with venues and beaches in Noosa, Mooloolaba, Caloundra, and private properties across the Sunshine Coast.