BREE + MATT AT YANDINA STATION
YANDINA STATION
MARCH 2022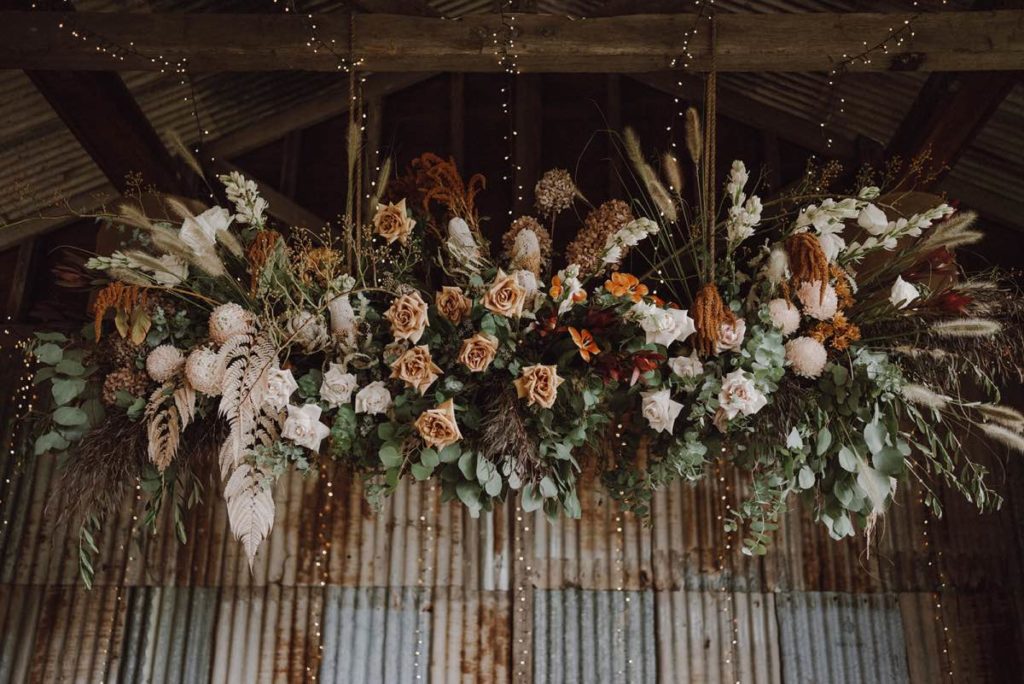 When you get the venue's rusty corrugated iron panels and timber features to work in your colour palette! That is exactly what we did with Bree and Matt's Yandina Station wedding flowers. Their Autumn wedding day embracing the colours and textures of the venue and the season.
The rustic country, Sunshine Coast wedding colour palette consisted of rust, burnt orange, silver, neutrals, champagne, apricot.
The bloom choice completing the vibe of the day including a lush king protea for the bridal bouquet and Ohara and toffee roses, amaranths, banksia, tuberose, disbuds and loads of textural foliages and grasses.
Our 2 post freestanding arbour was adorned with 3 clusters of florals and lush textural foliages with amazing views over the hinterland and out towards Noosa. The same style continuing through with the styling and hanging installation in the Yandina Station, hinterland styled wedding barn. The tables were filled with candles and relaxed styling including eucalyptus garlands loosely placed between.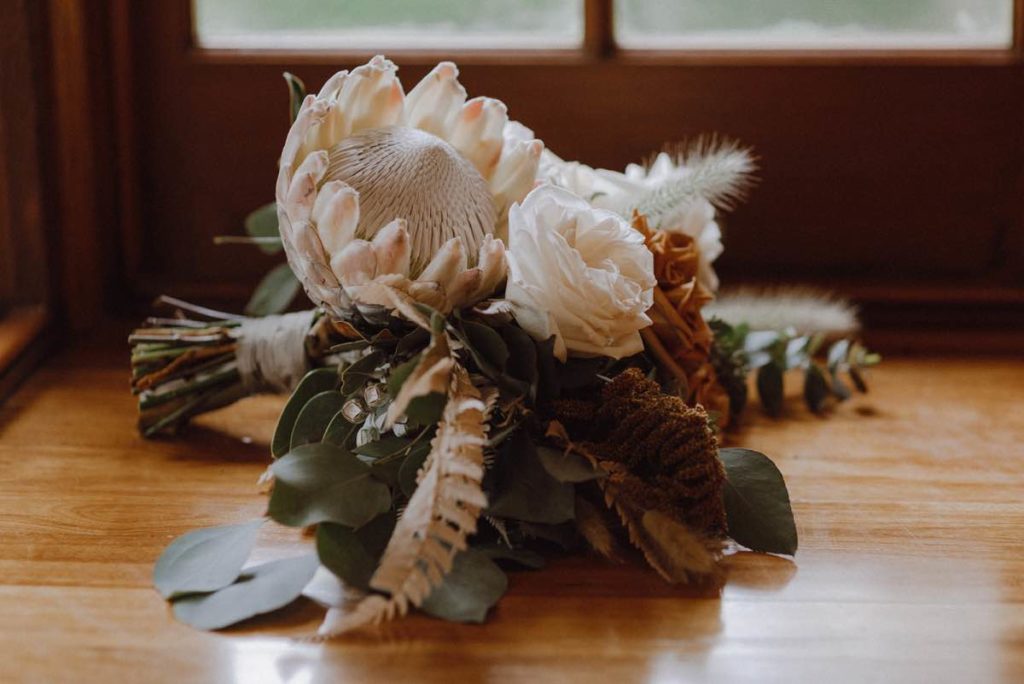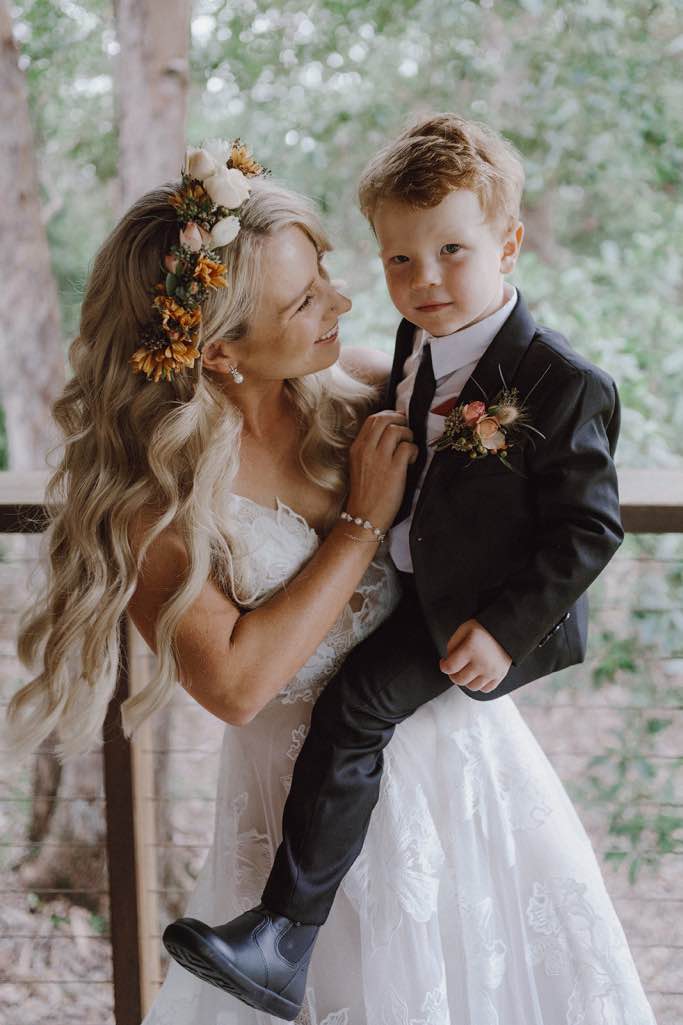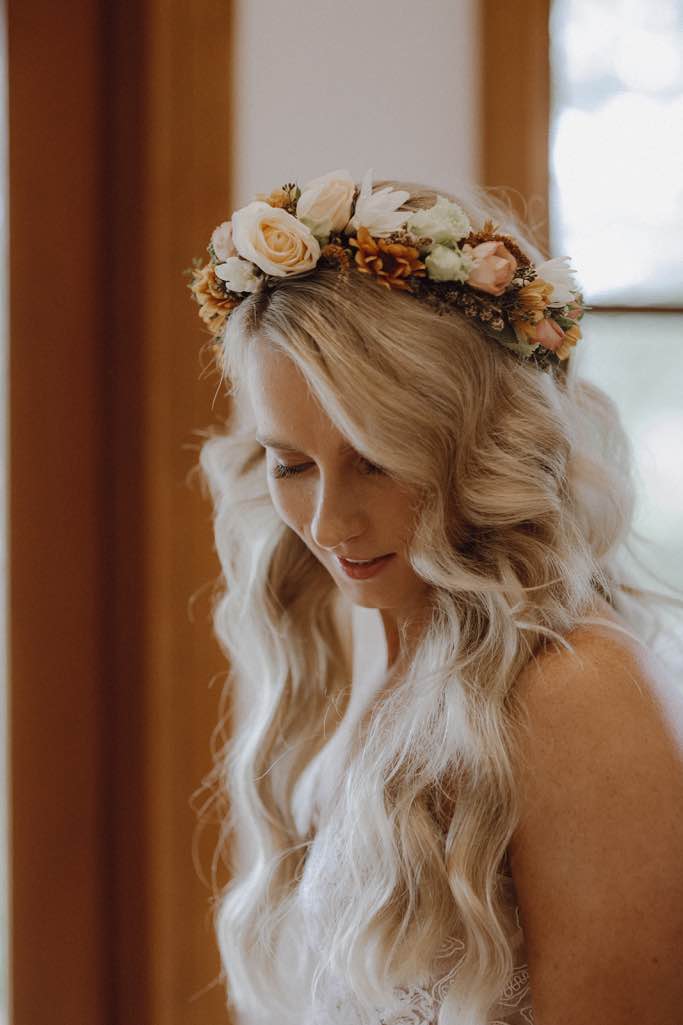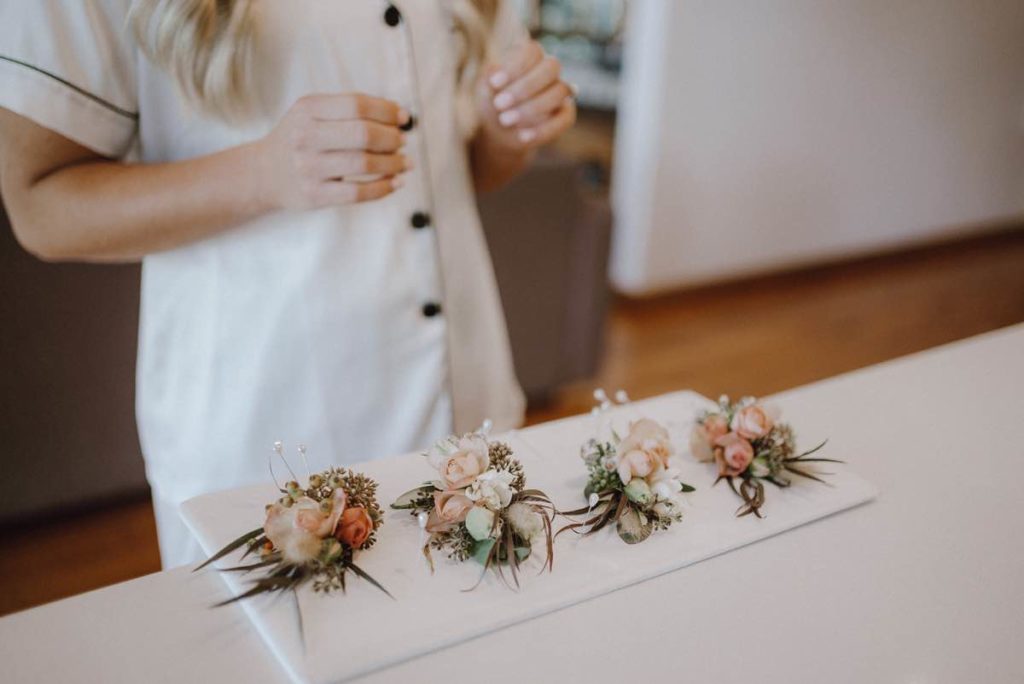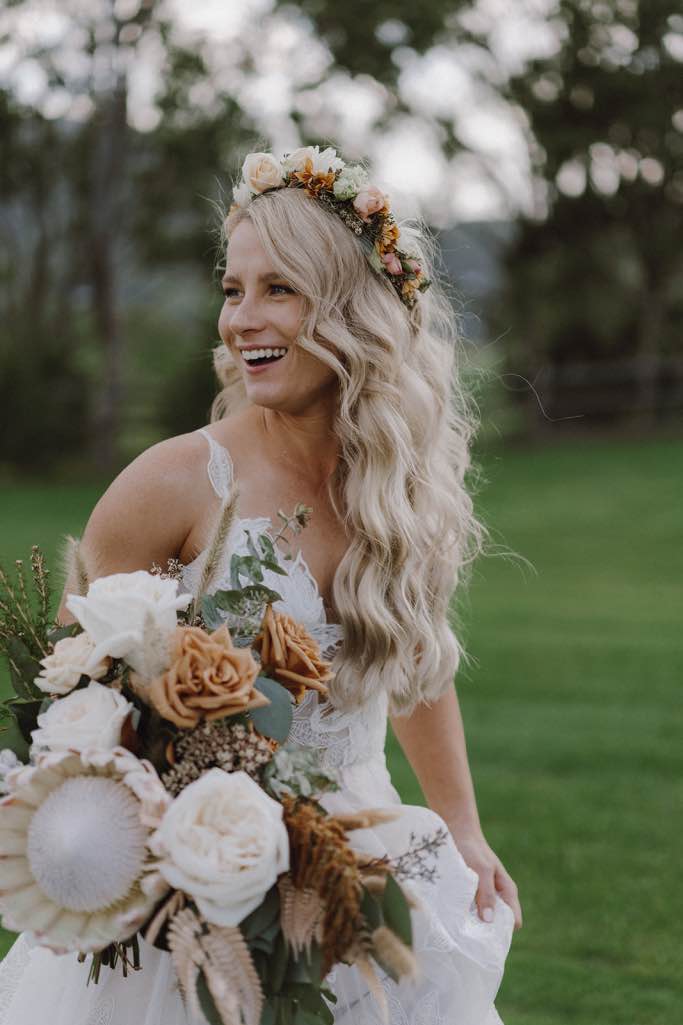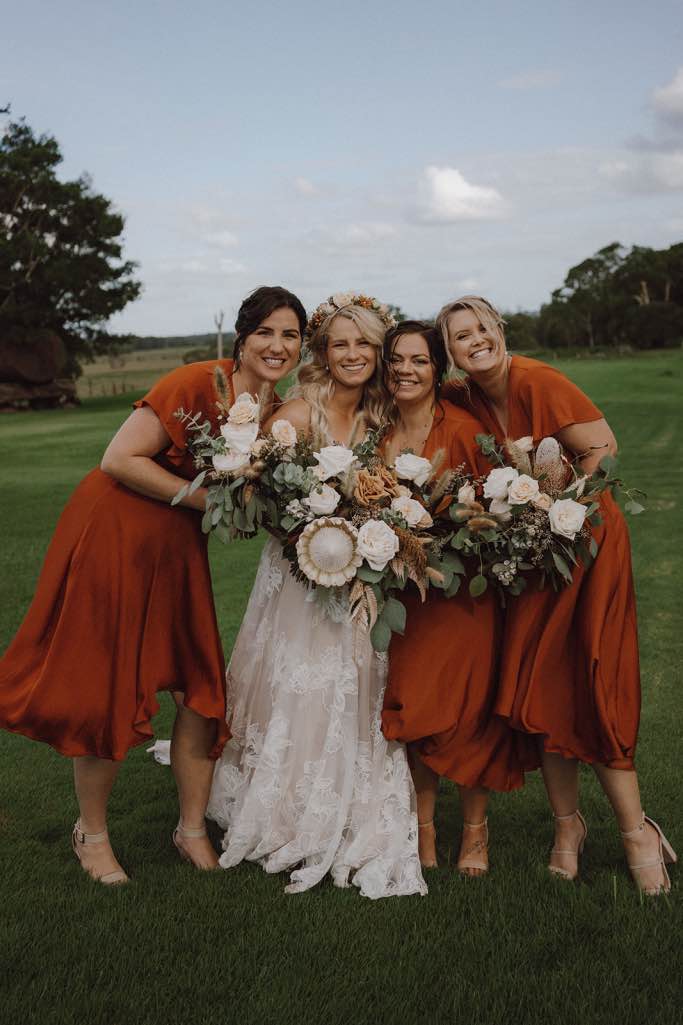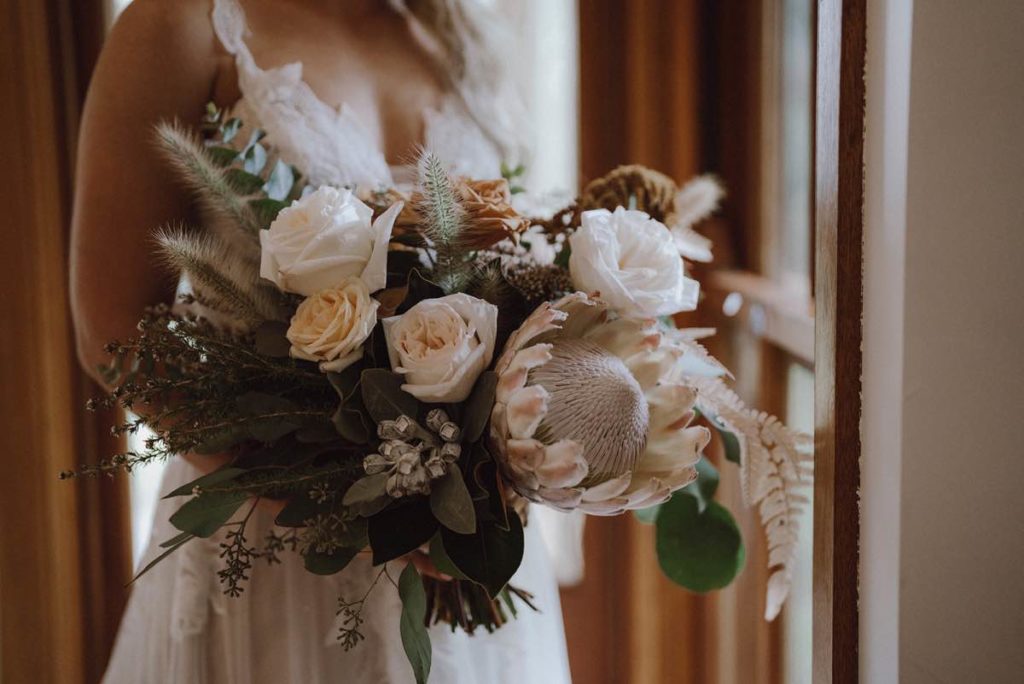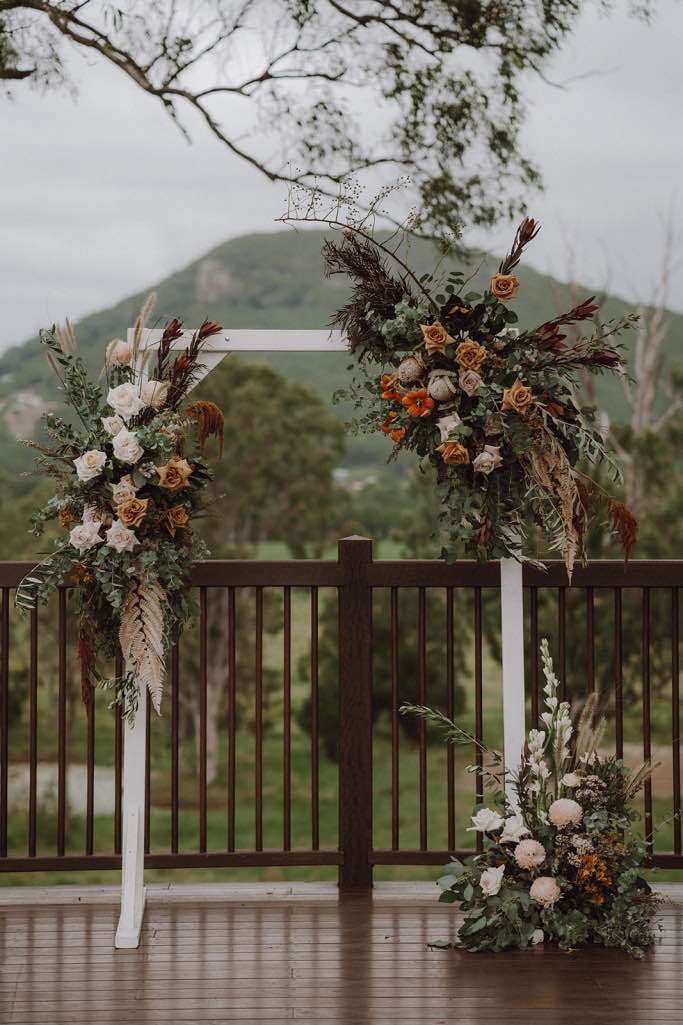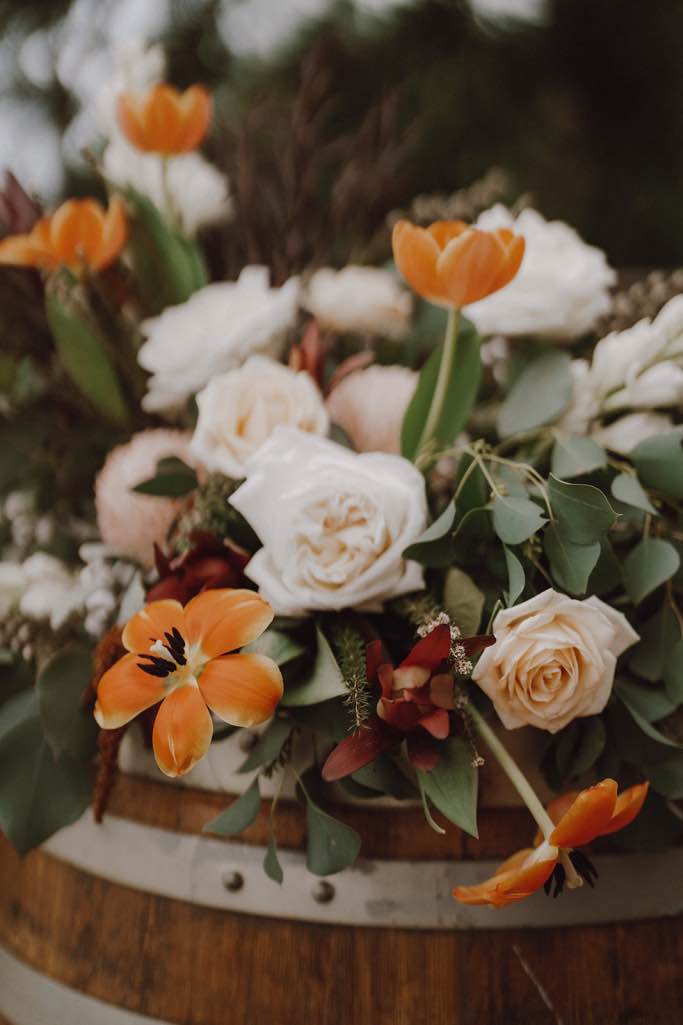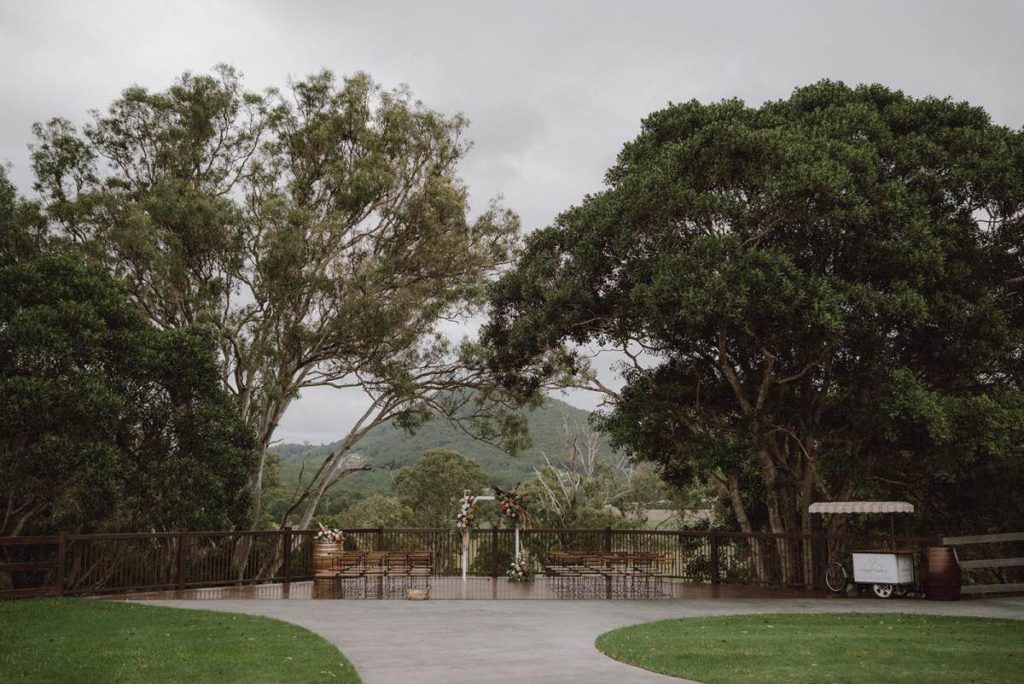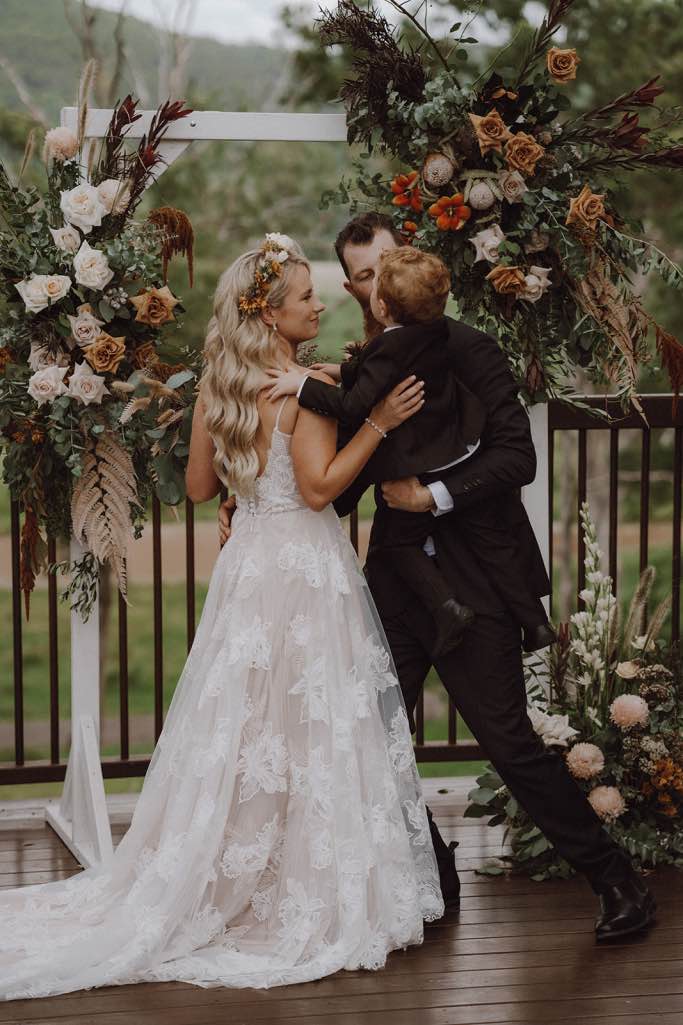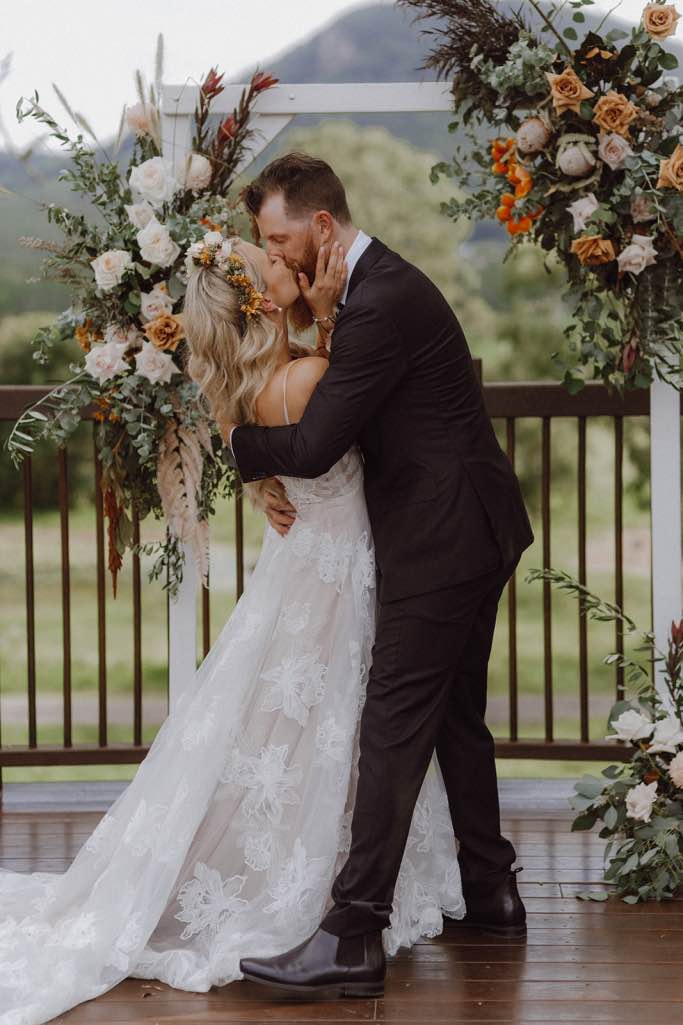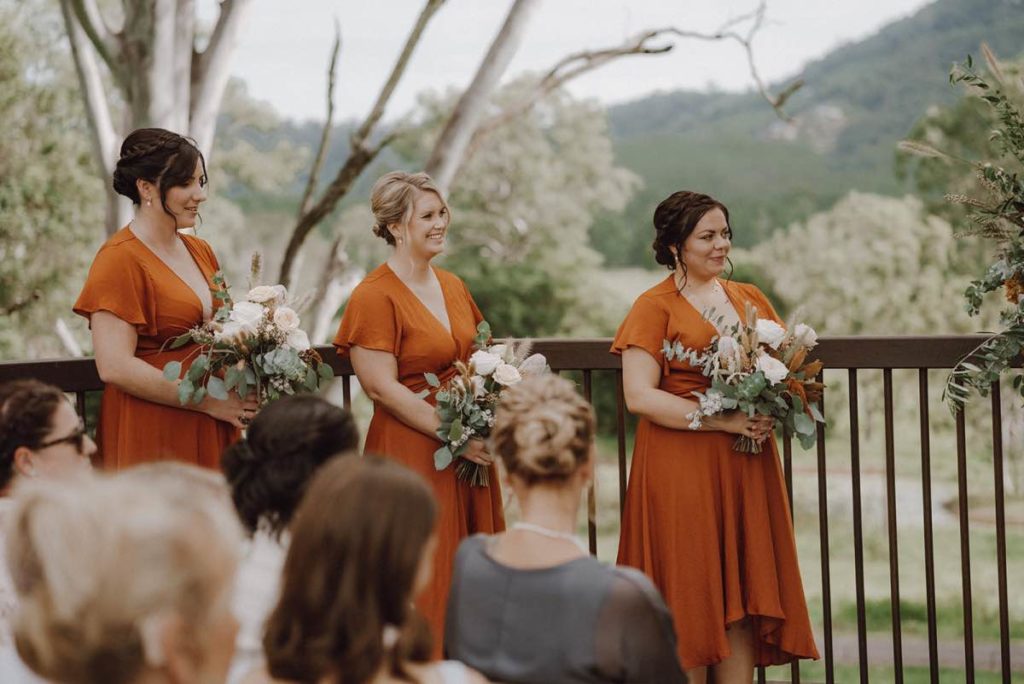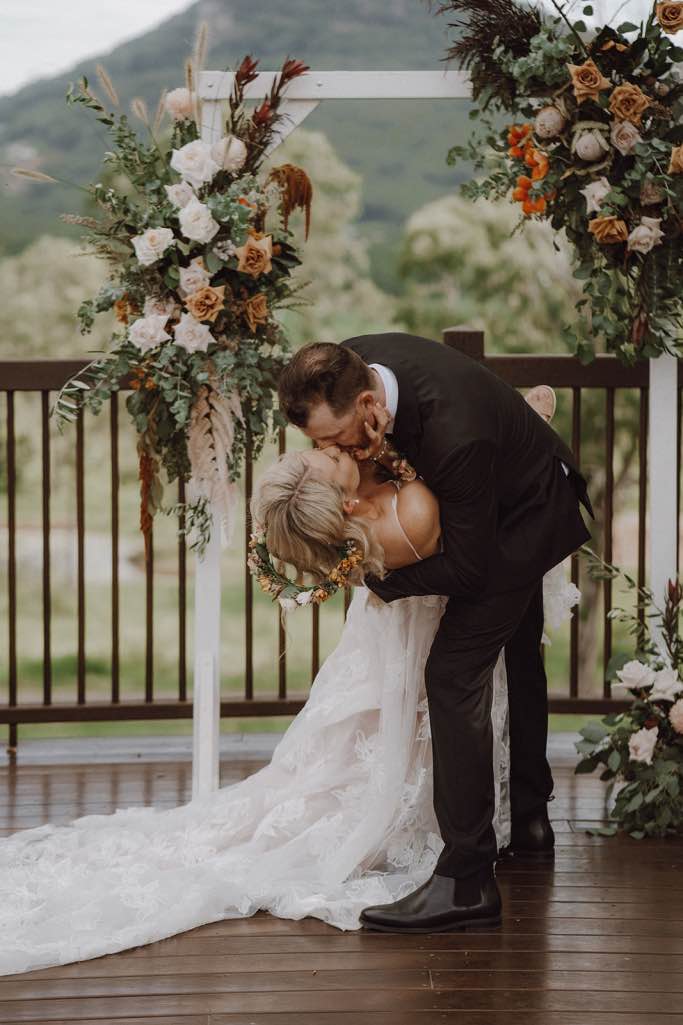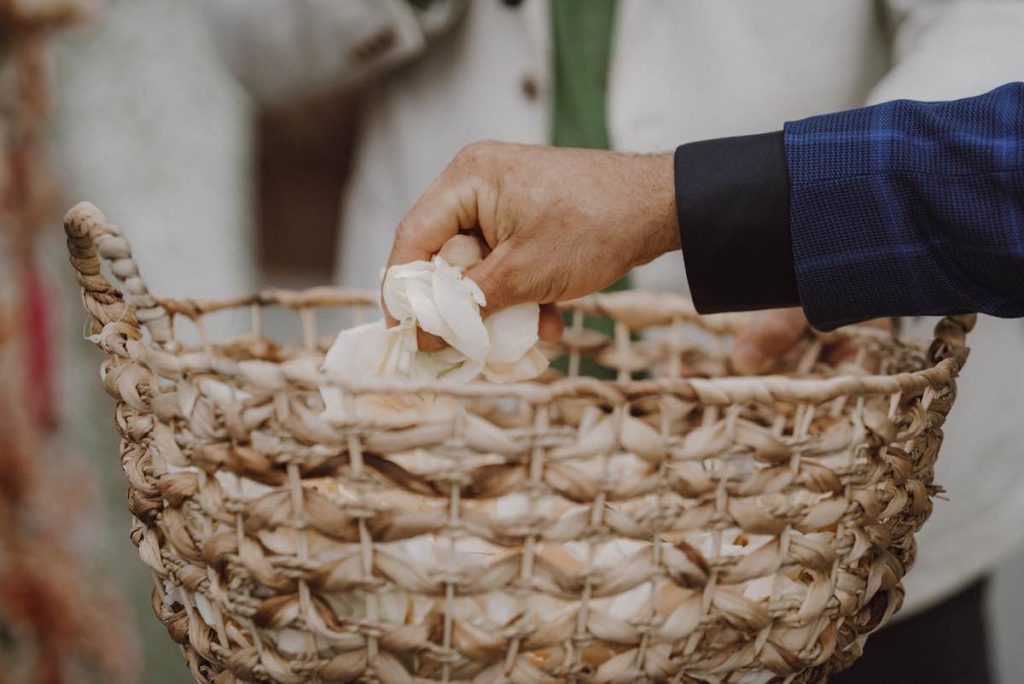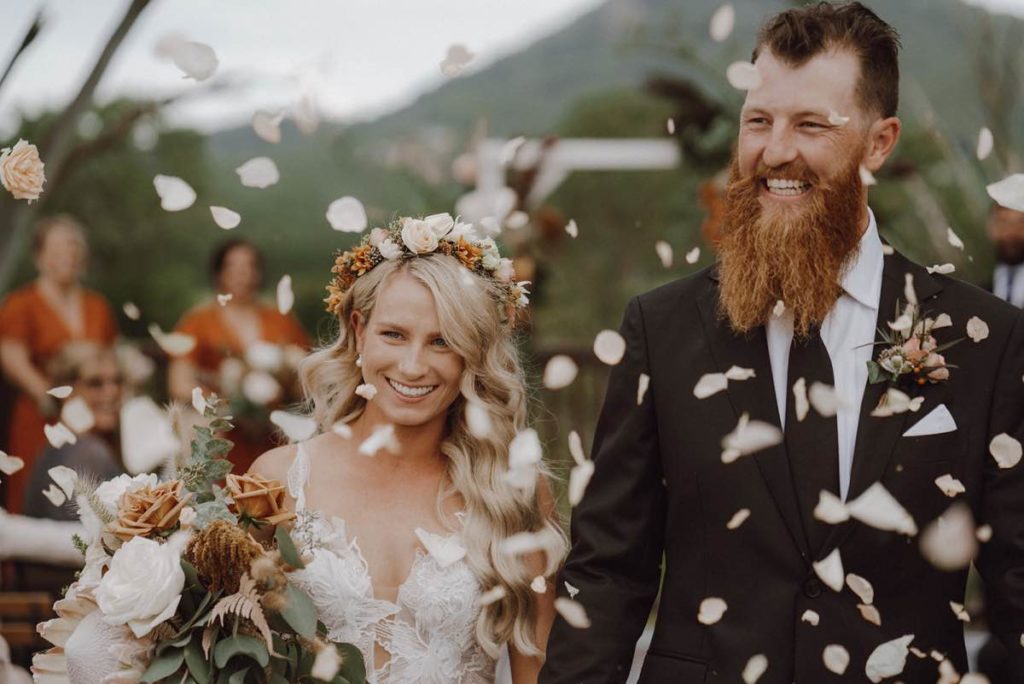 HIGHLIGHTS FROM THE BRIDE
The highlights of our wedding day, was definitely the ceremony. After a long time waiting, we finally got to tie the knot with the most beautiful view, surrounded by a beautiful flower display, and our closest family and friends. It is hard to pick highlights as the whole entire day was perfect. We had picked the most perfect venue that not only was beautiful, but suited both of our personalities. It was absolutely perfect. I can't thank you and your team enough Sandi for creating a floral dream. It was absolutely perfect. The flowers would also have to be another highlight, they were absolutely perfect. Your team created magic, it was perfect. The colours you chose really tied in so well and complimented the entire day.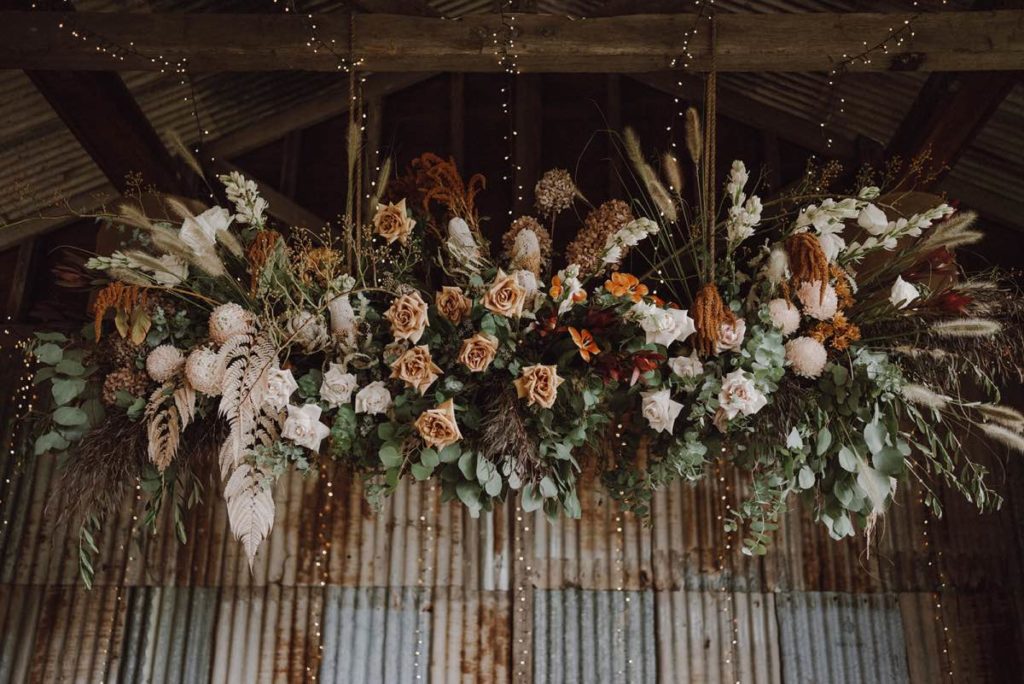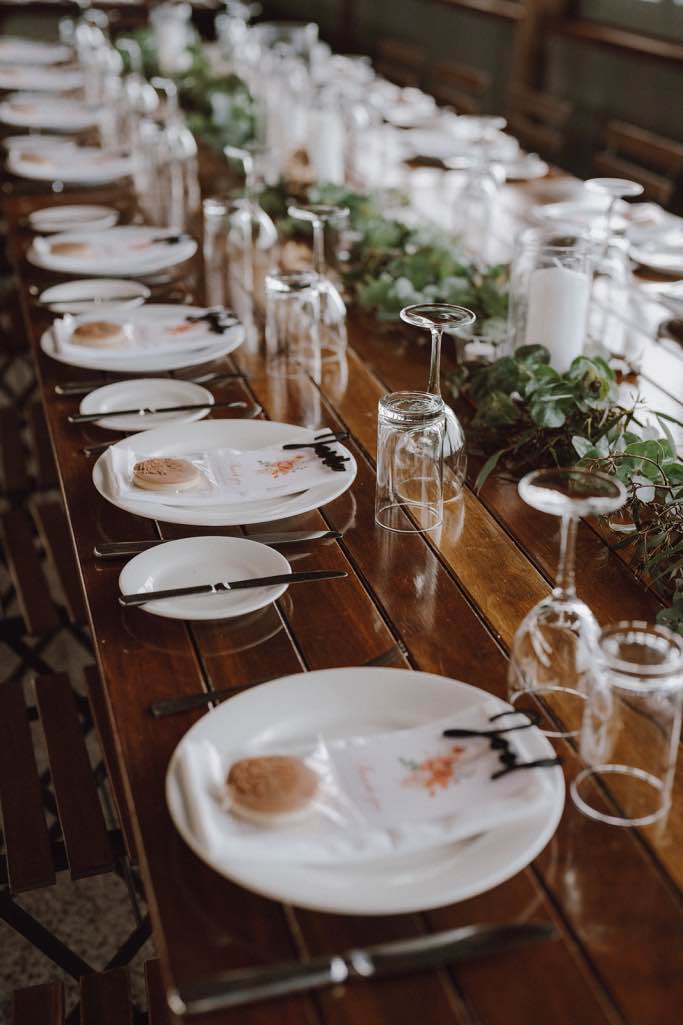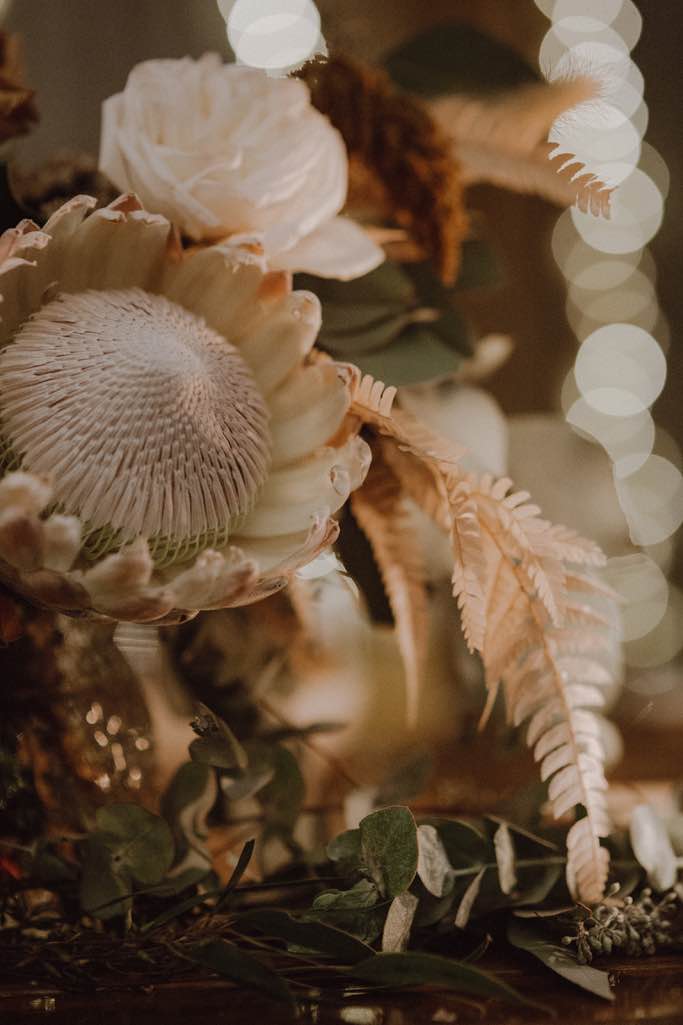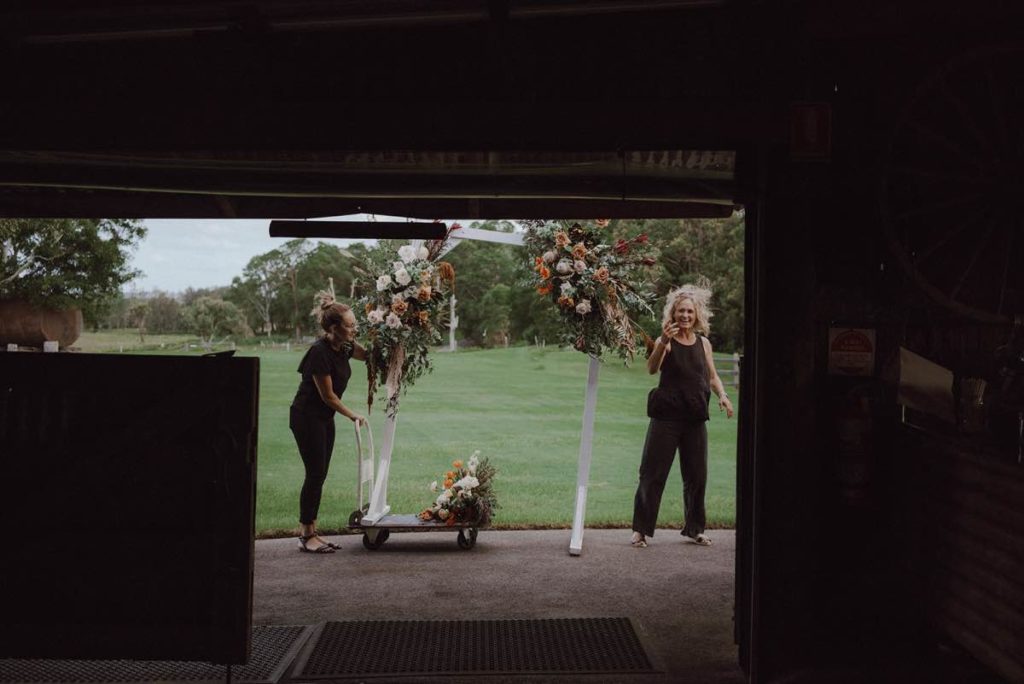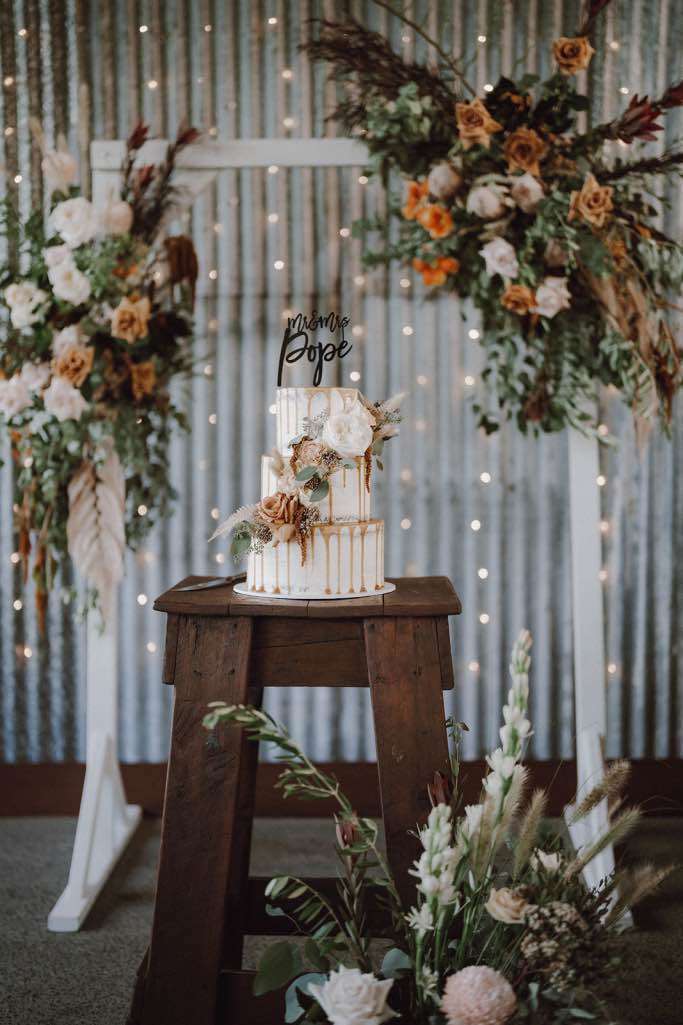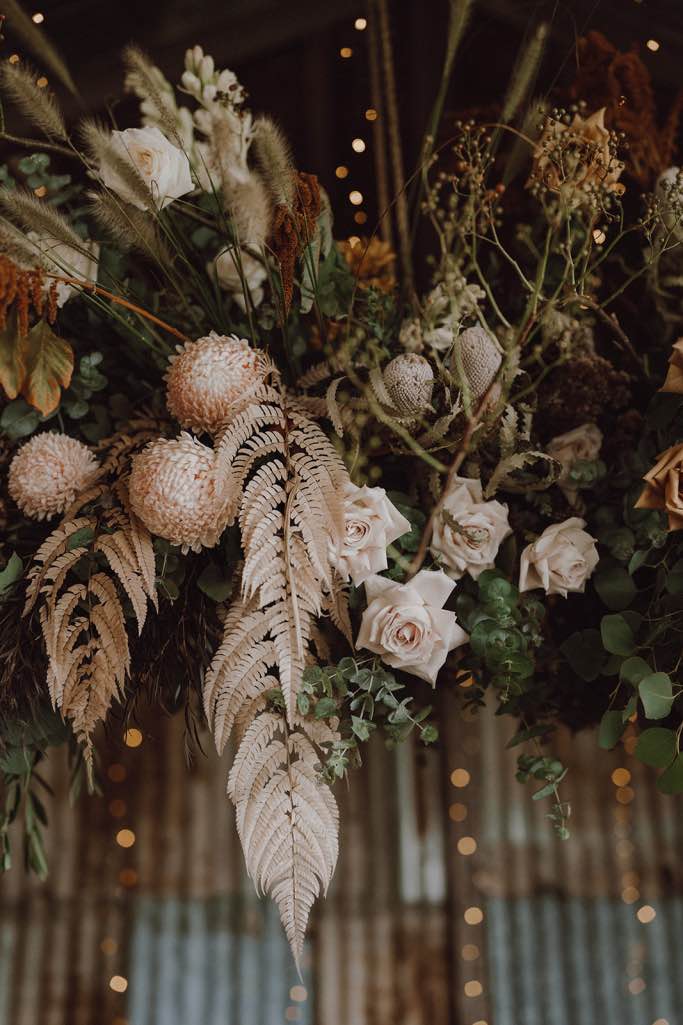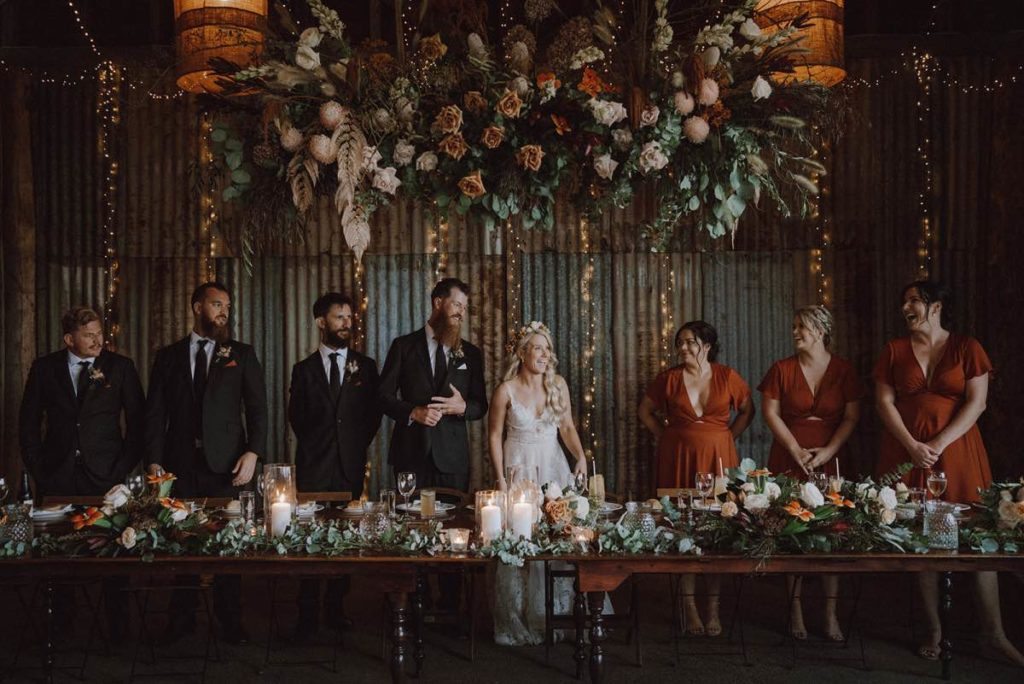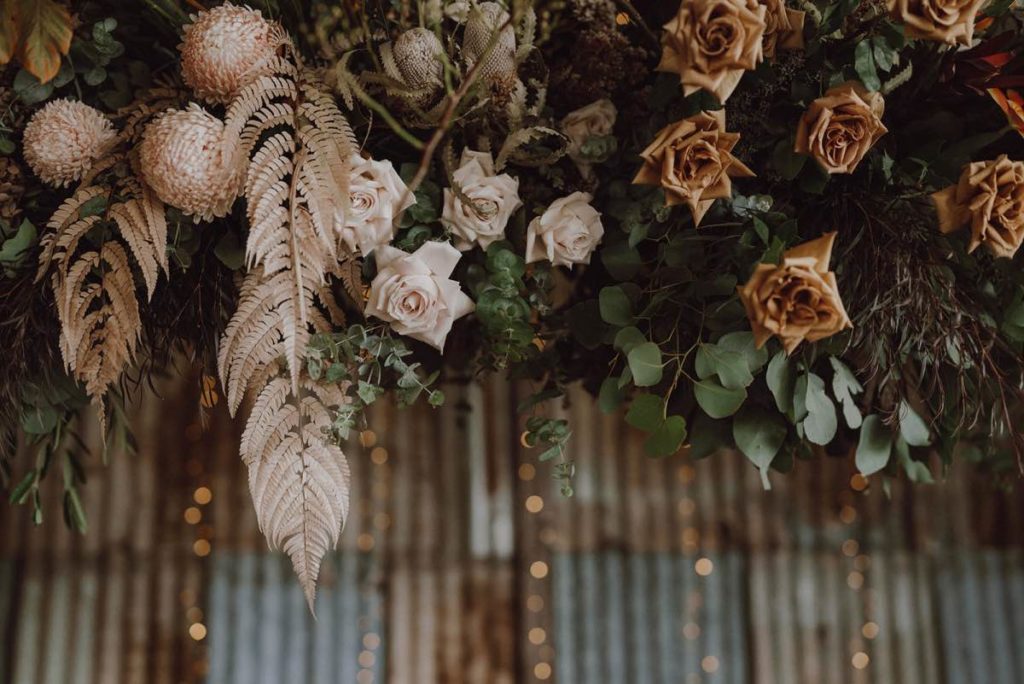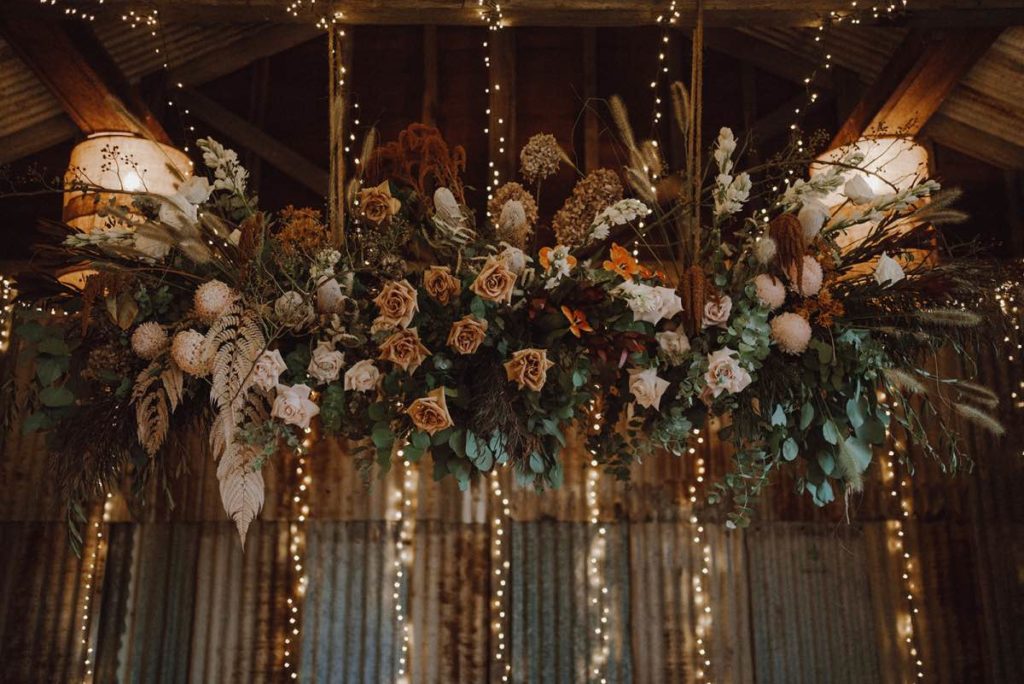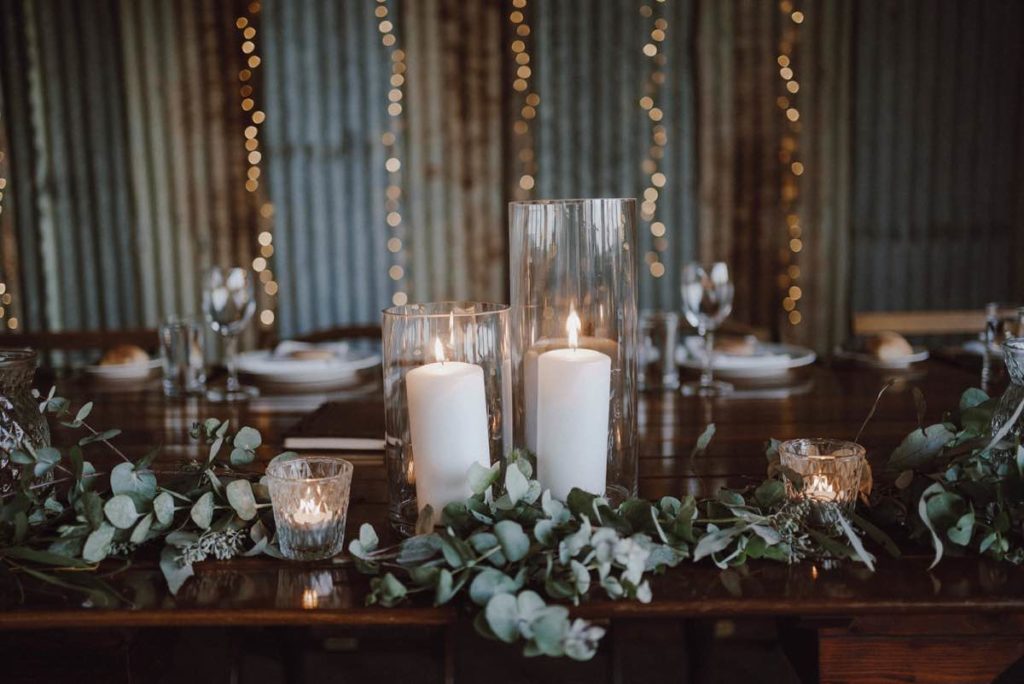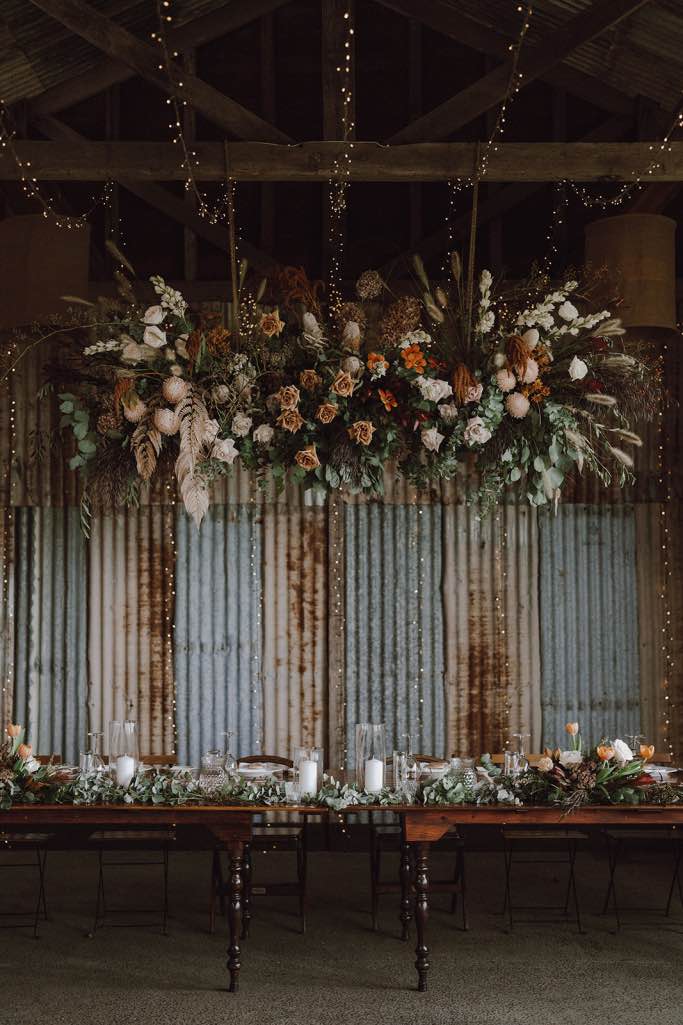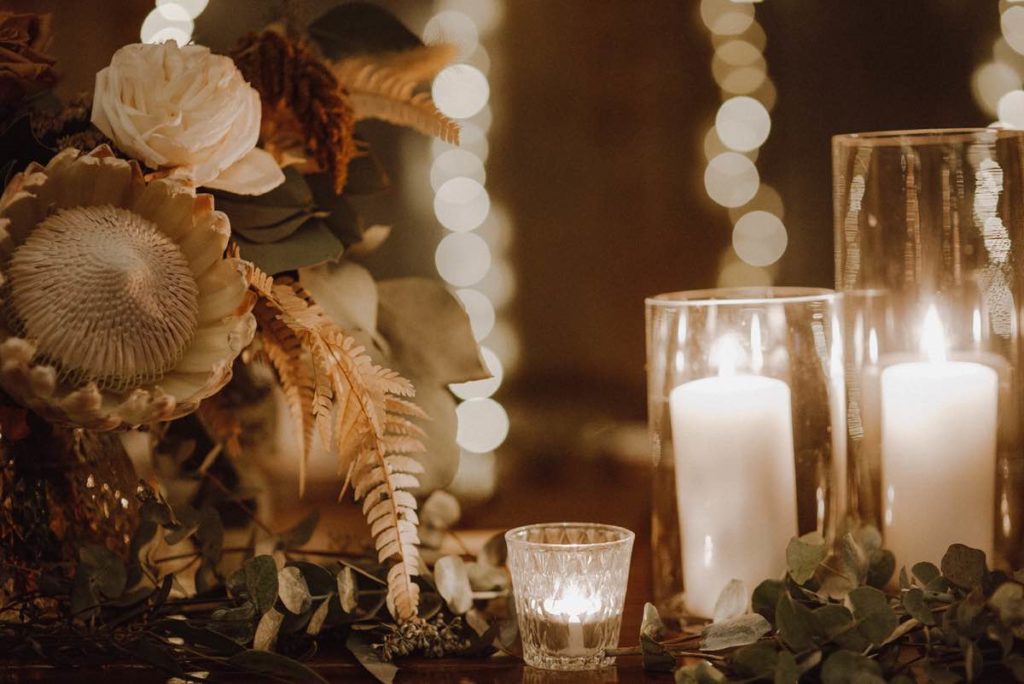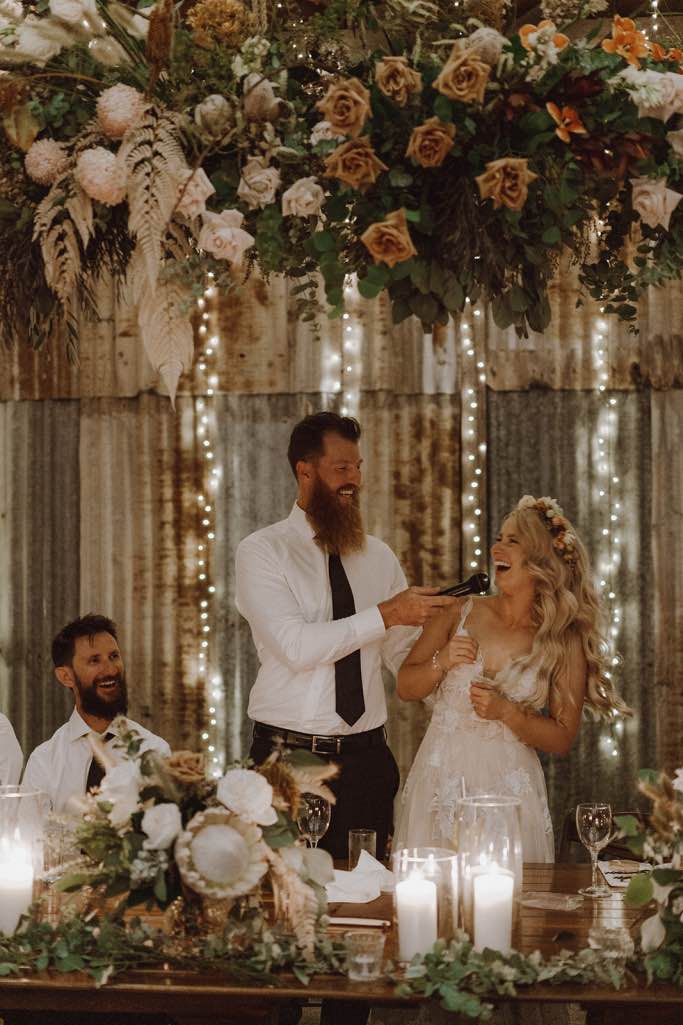 It was an absolute dream! I honestly wish I could go back and relive our special day, it was everything absolutely perfect.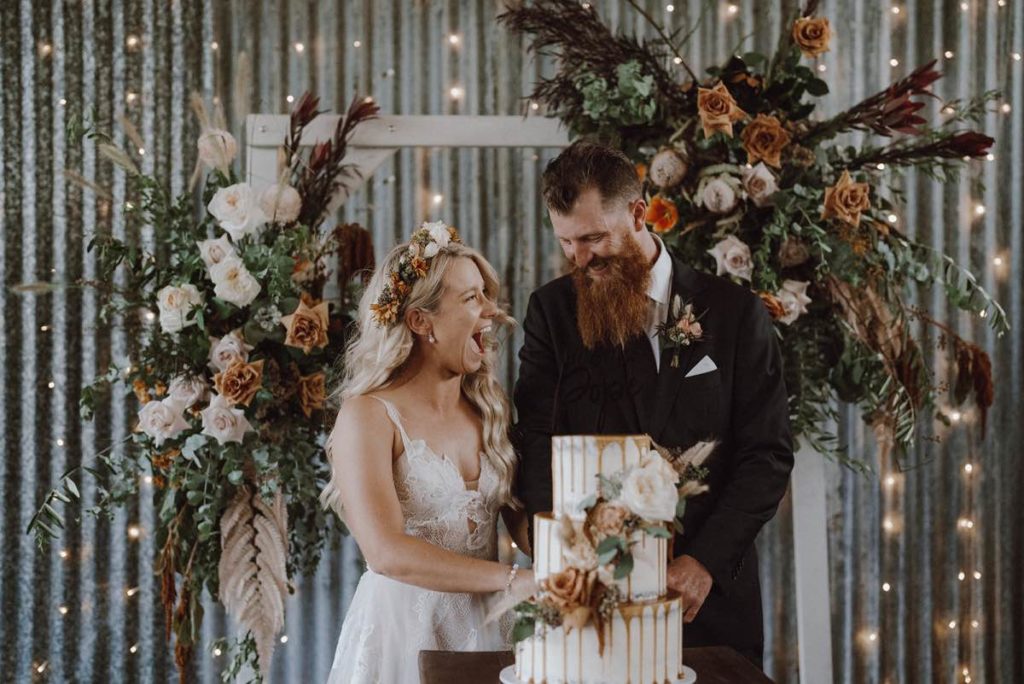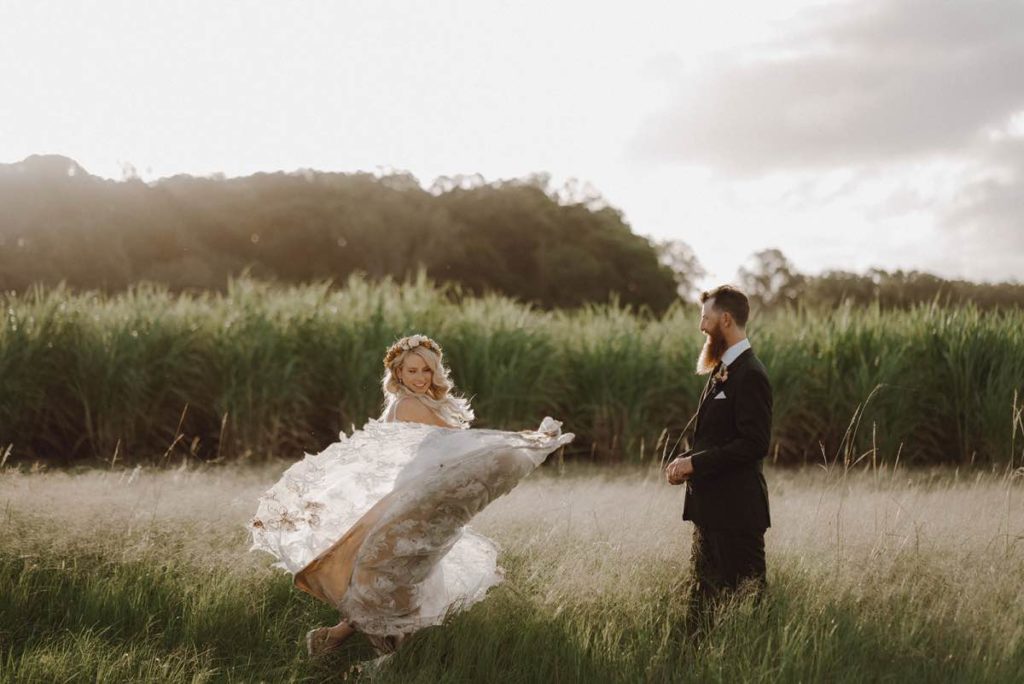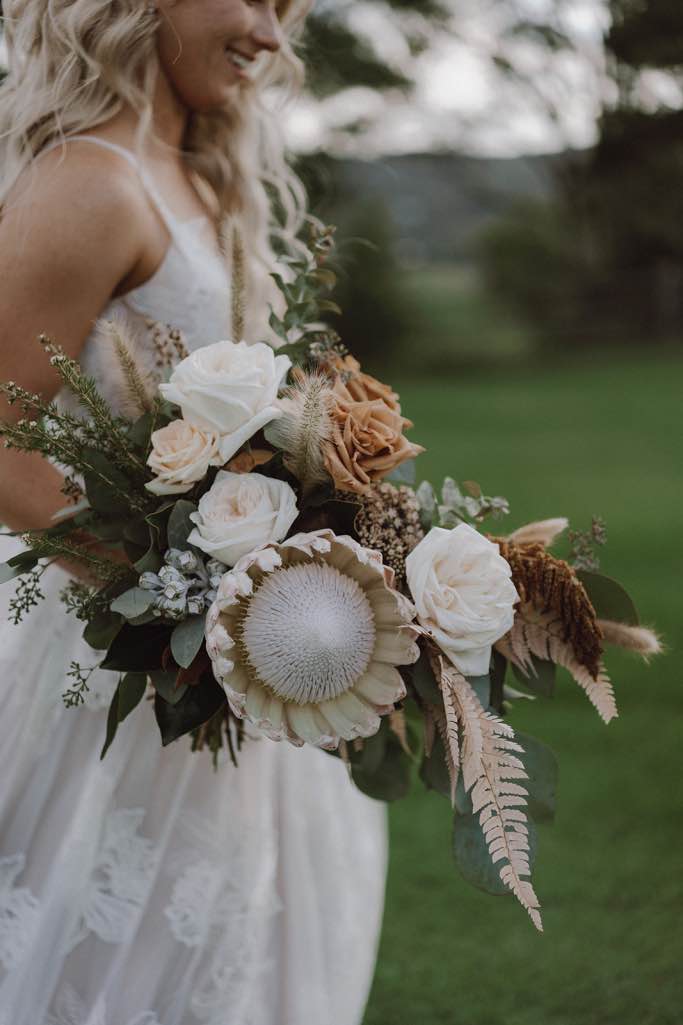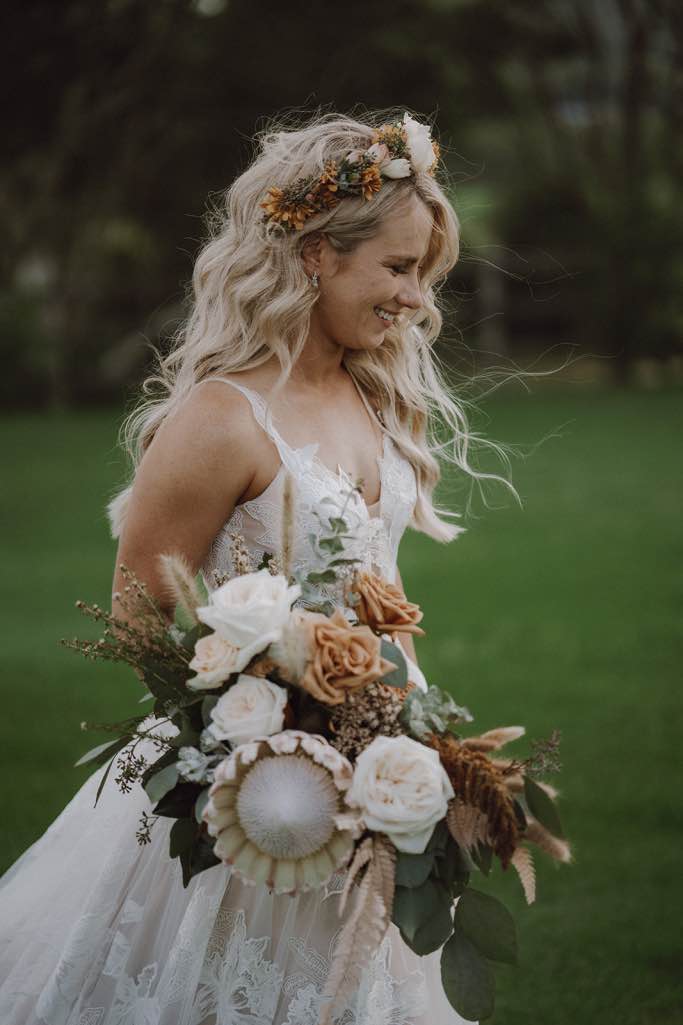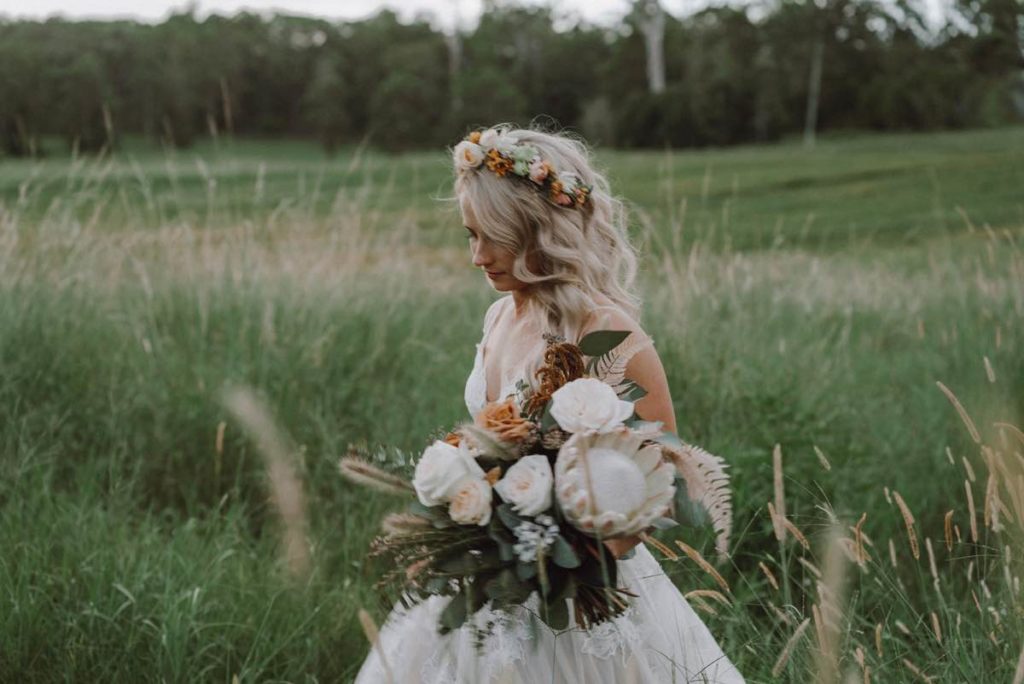 Date MARCH 2022 | Photography ARTOGRAPHY | Venue YANDINA STATION | Make Up KATE ELLEN MAKEUP ARTISTRY | Hair EVALYN PARSONS | Celebrant JAY FLOOD | Music JOHN VELOSO