ABIGALE + PAUL AT MAISON LA PLAGE + RICKYS NOOSA
MAISON LA PLAGE / RICKYS RESTAURANT
MARCH 2022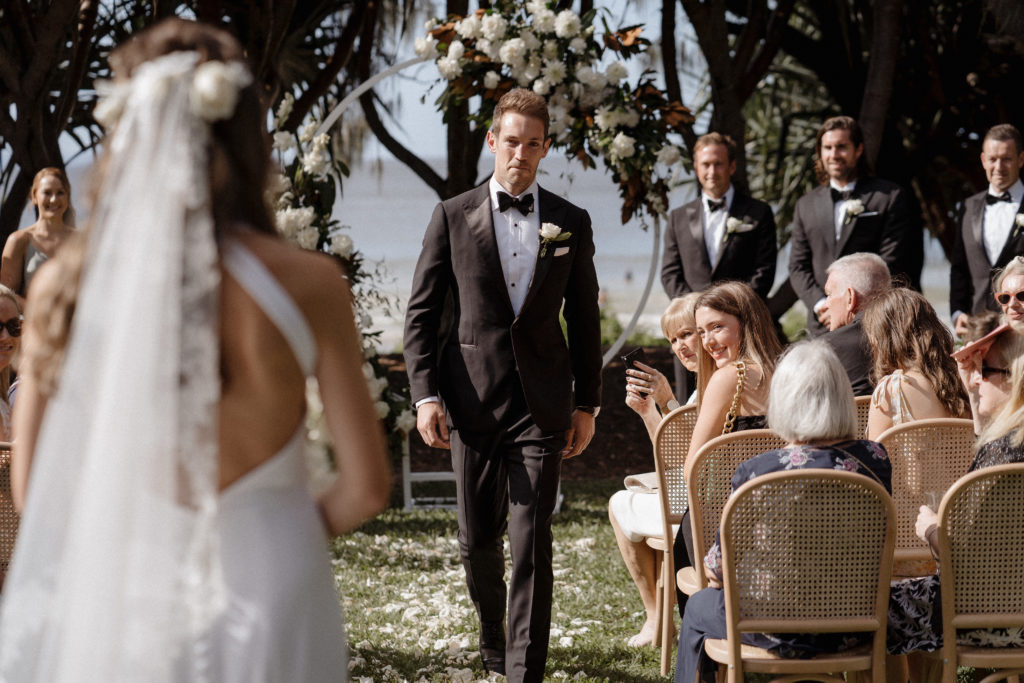 Such a beautiful couple to work with; Abi and Paul's early Autumn wedding day was lovely. We loved being part of this well deserved day. After a long postponement, we were glad to see one of our favourite couples be married! What a dream for wedding flowers team!
Crisp, modern, luxurious and lush was the vibe and it was such a great day to be a part of.
The all white bouquet designs included: roses, phalaenopsis orchids, lisianthus, hydrangea, hypericum berry, ivy berry and magnolia foliage.
The ceremony at Maison La Plage Grove, in Noosa, Sunshine Coast included the very popular circle arbour from Simply Style Co. adorned in two large lush groupings of florals and foliages. The lush groupings were later cut down and repositioned along the window ledge at Rickys River Bar, Noosa.
Guests were transported from the ceremony on The Catalina, Noosa's favourite riverboat to the stunning Rickys.
The table florals in crisp clear glass with modern grouped floral designs paired with simple bud vases suited the coastal vibe at Rickys and reflected the glass elements and stunning river views and Noosa's modern vibe.
This gallery is just a little sneak peak into their day, keep your eye out for more in the near future.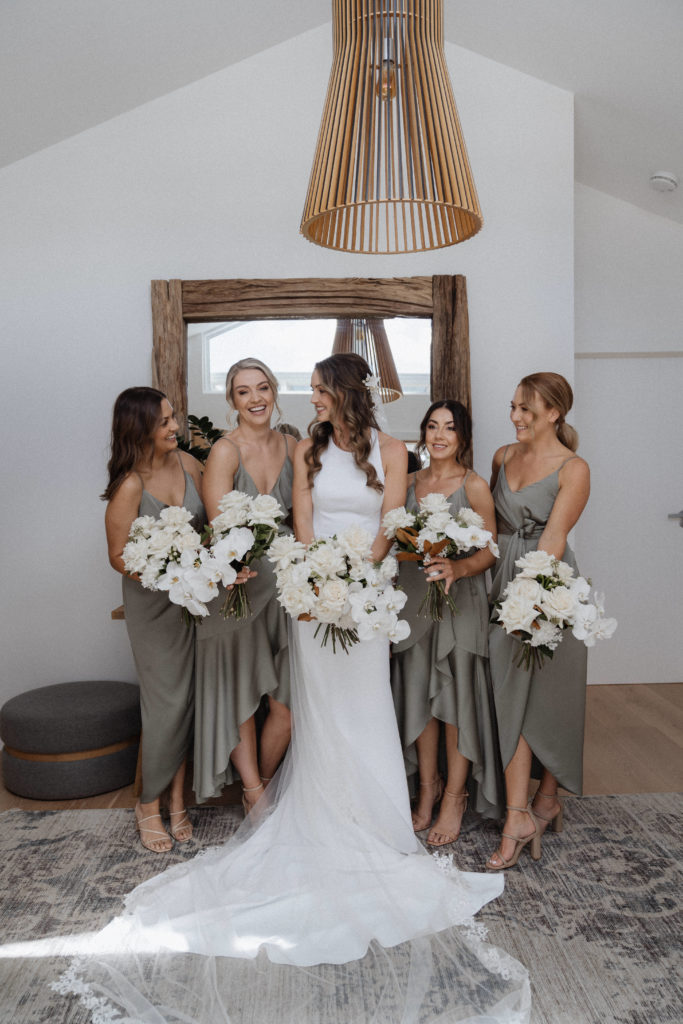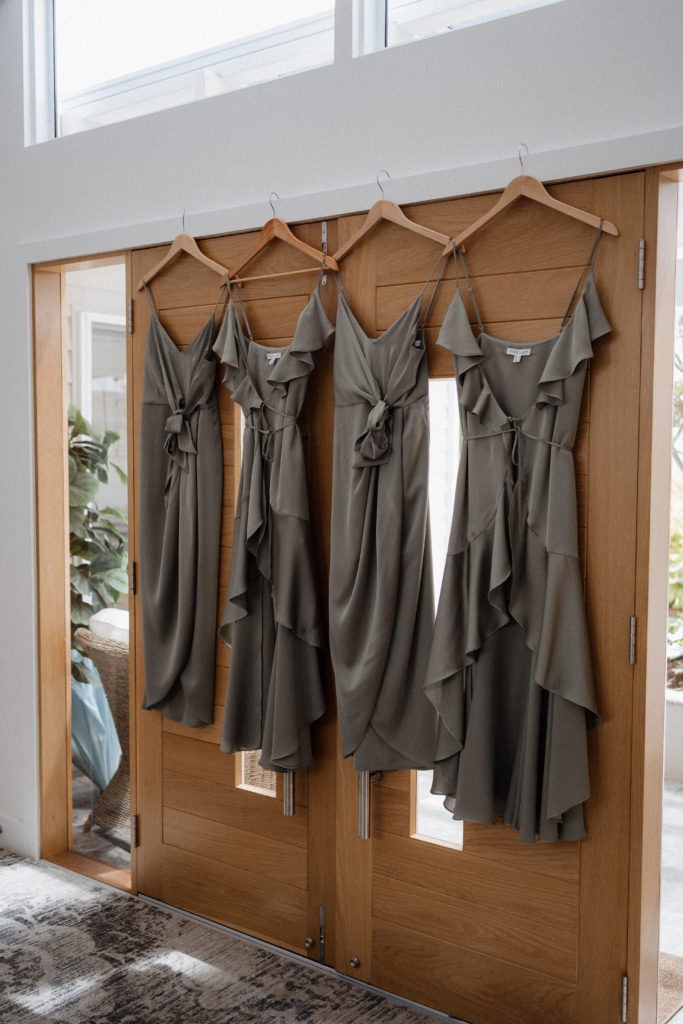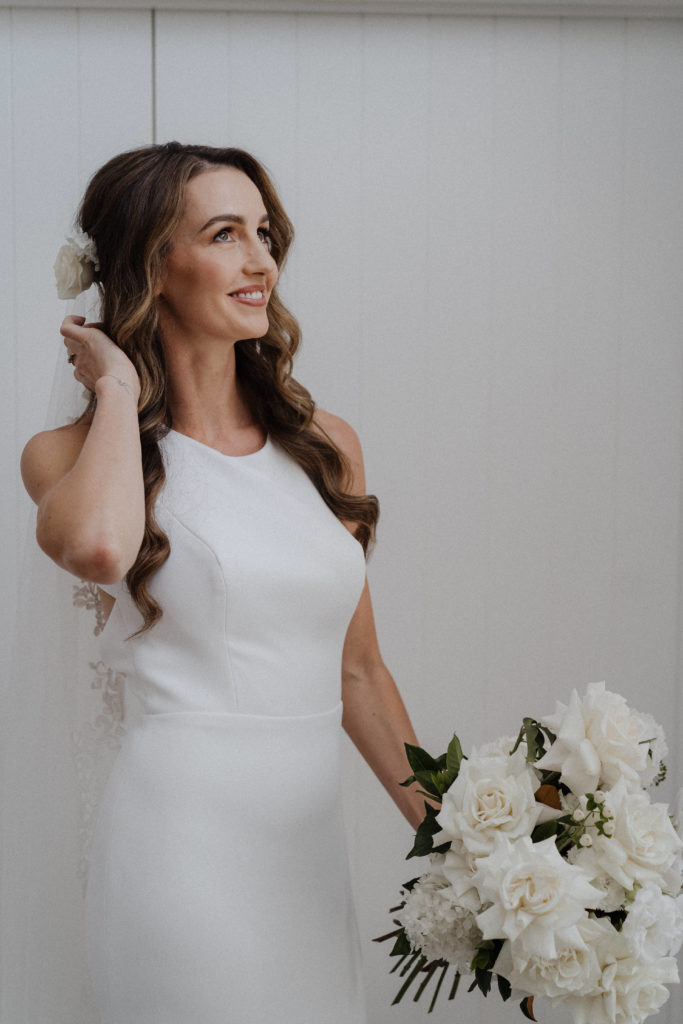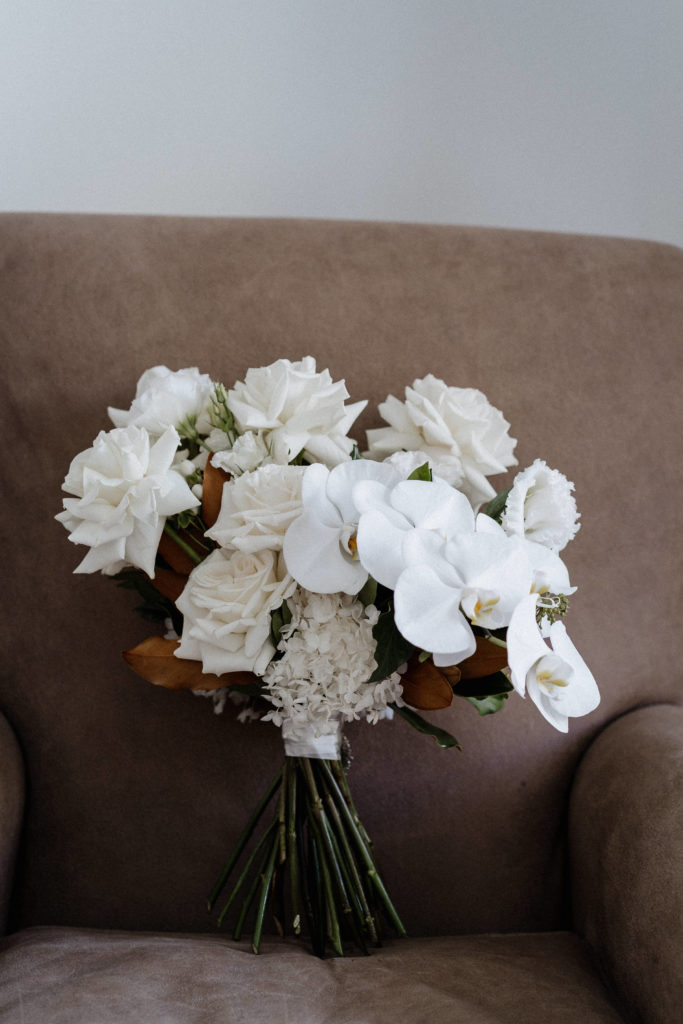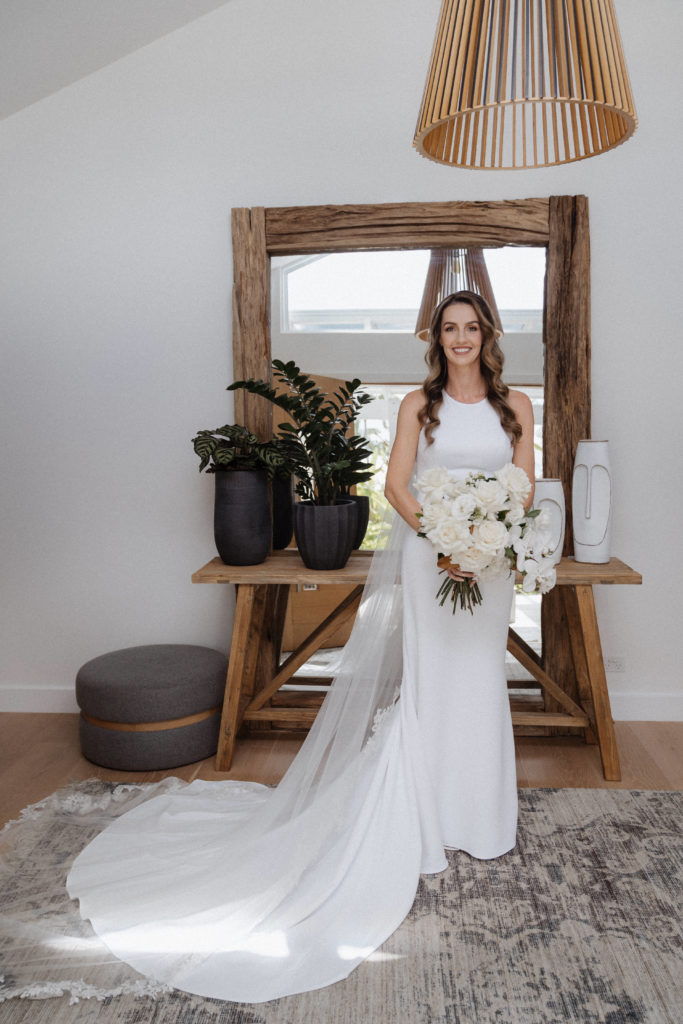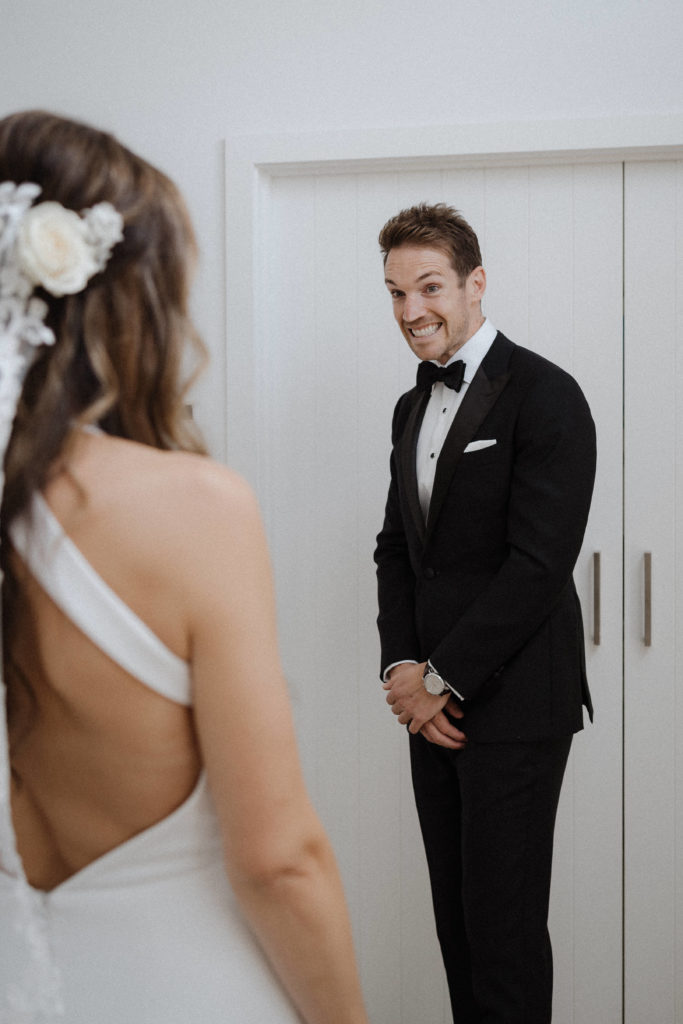 Paul and I wanted to take the time to say THANK YOU SO MUCH for everything you did yesterday. We couldn't have asked for a better day and we absolutely could not have done it without you!!! The day was so special!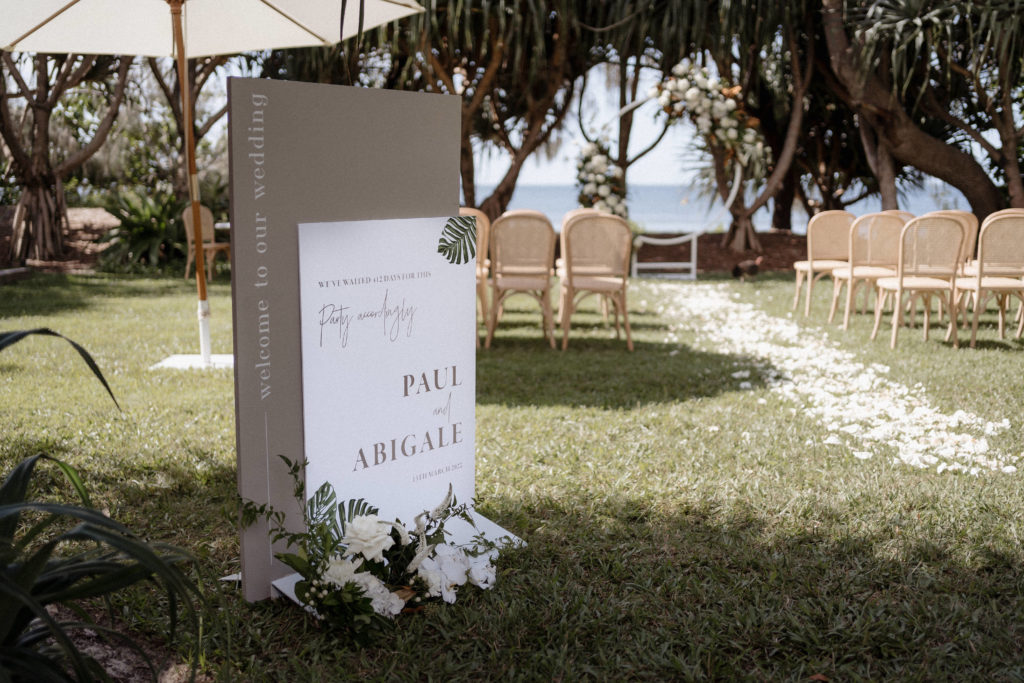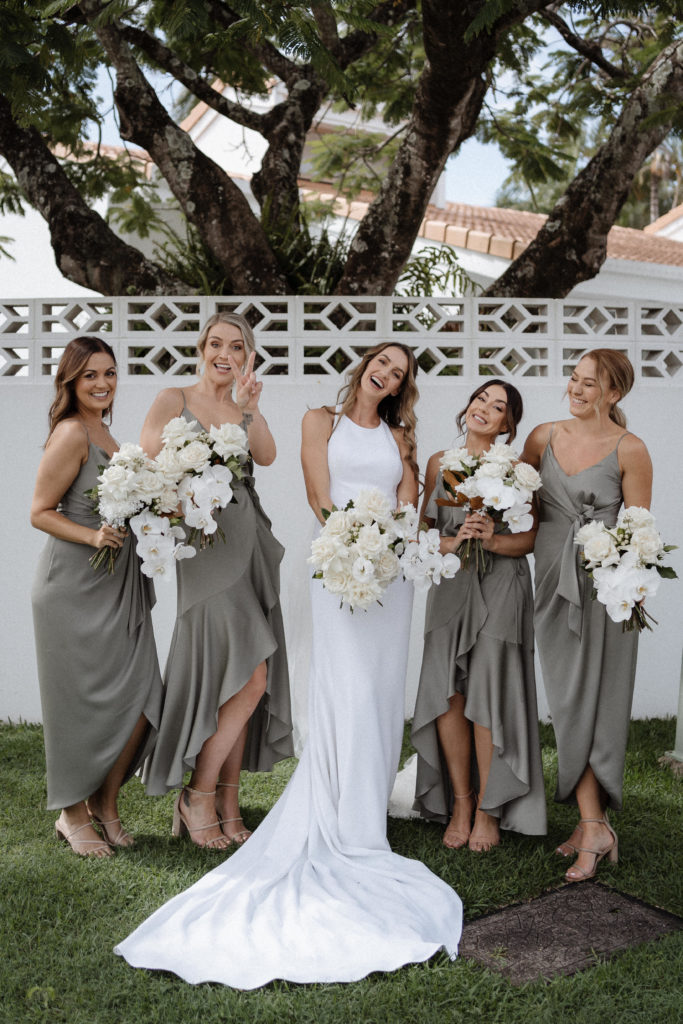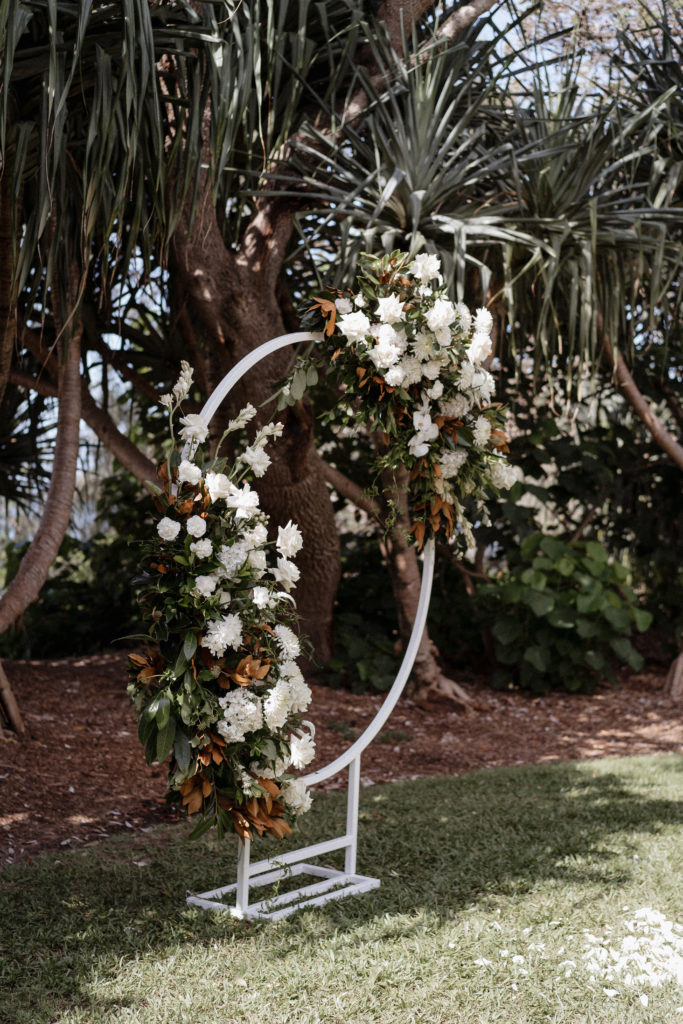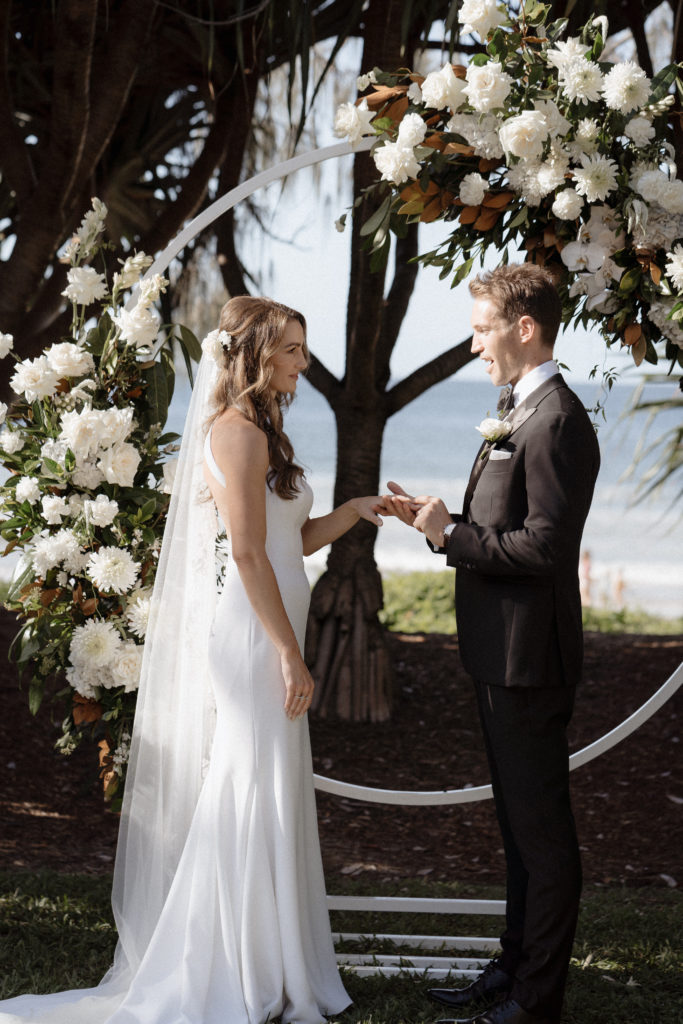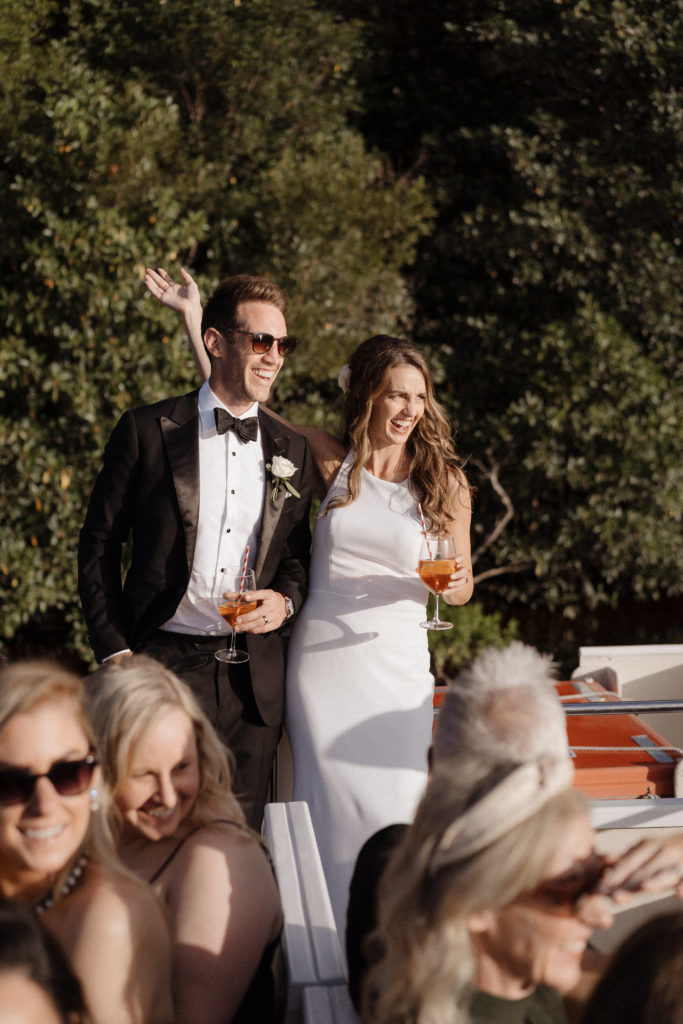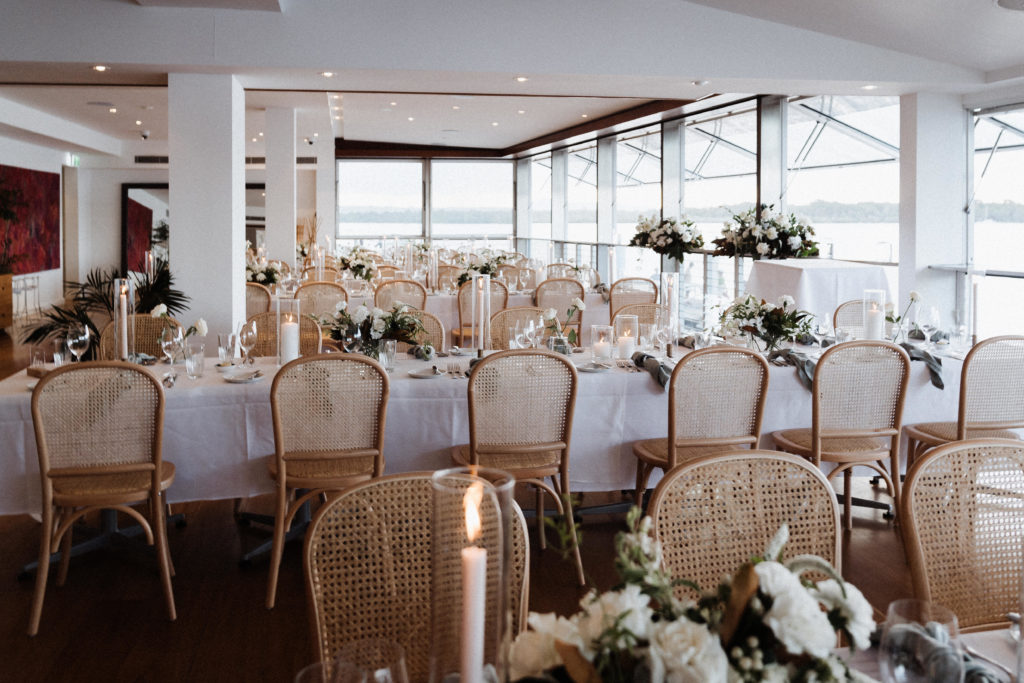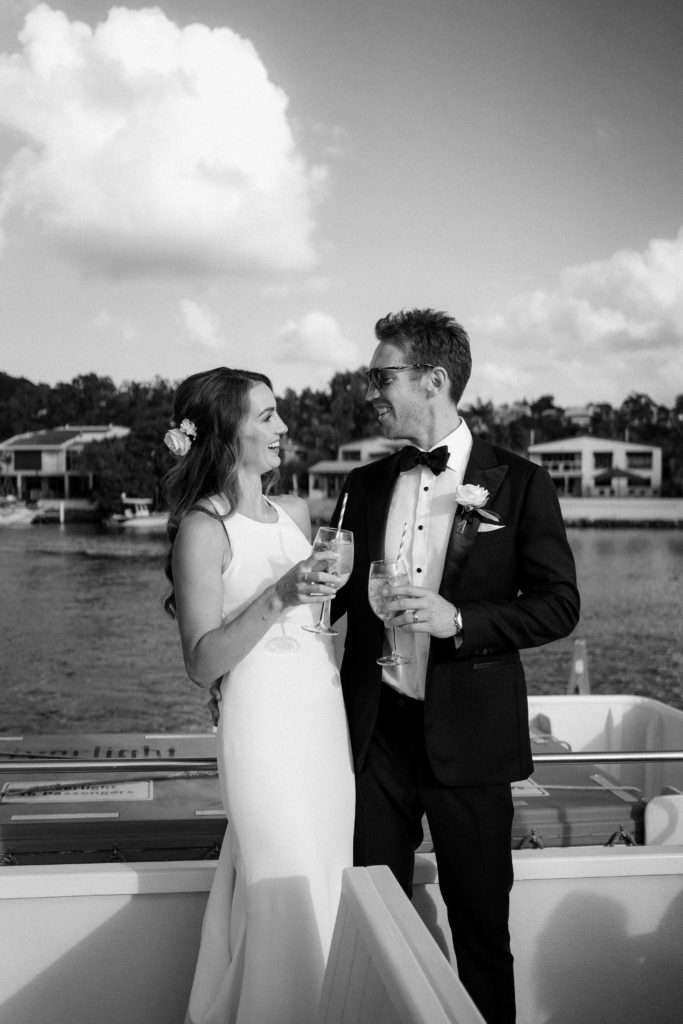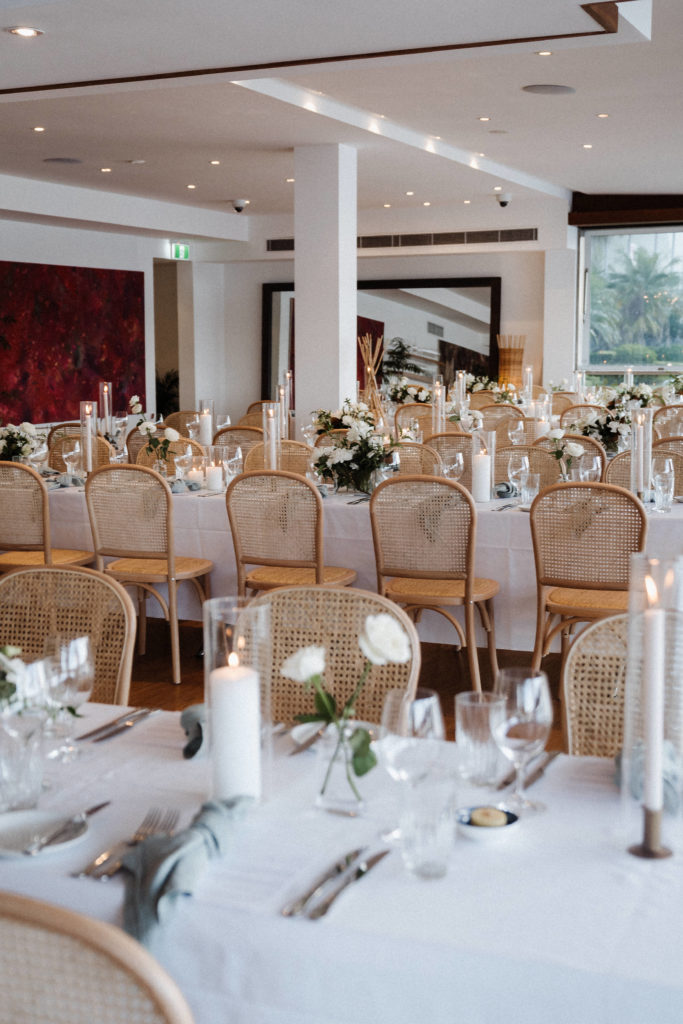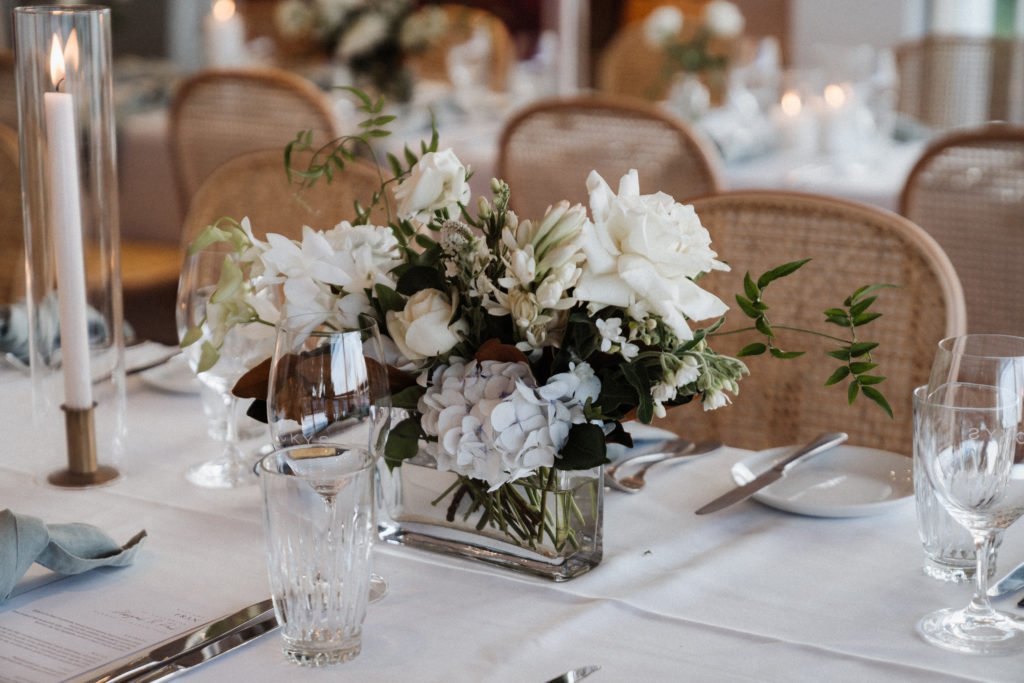 Date MARCH 2022 | Ceremony MAISON LA PLAGE GROVE | Reception RICKYS RIVER BAR AND RESTAURANT | Transport CATALINA BOAT | Photographer SHAE ESTELLA | Celebrant DAN FORD | Music THE FAMOS | Styling SIMPLY STYLE CO.